November 1, 2022 Shopping Health and Fitness Style
The Best Brands and Styles for Curvy Girls - Where to Shop For a Small Waist and Big Hips
Call it pear shaped, curvy figured, thick, or any other label - Having a small waist, wide hips, and/or a big butt can be incredibly hard to shop for and dress - especially when your top and bottom wear two different sizes. From jeans and shorts that gape at the waist, or dresses too tight in the hips, it took me a long time to love my curvy figure, so I've rounded up all the best brands, shops, and styles that make an hourglass body shape look amazing!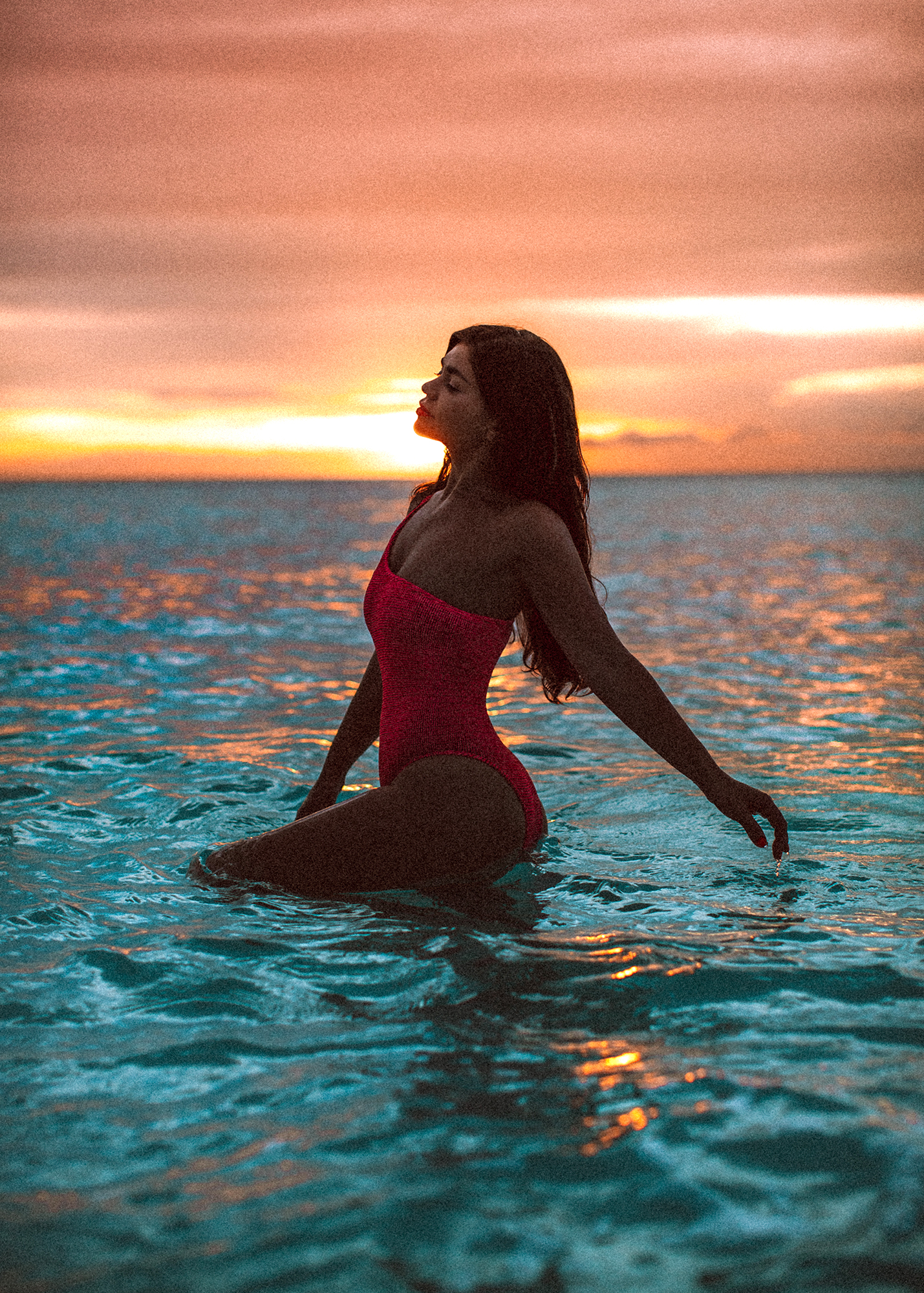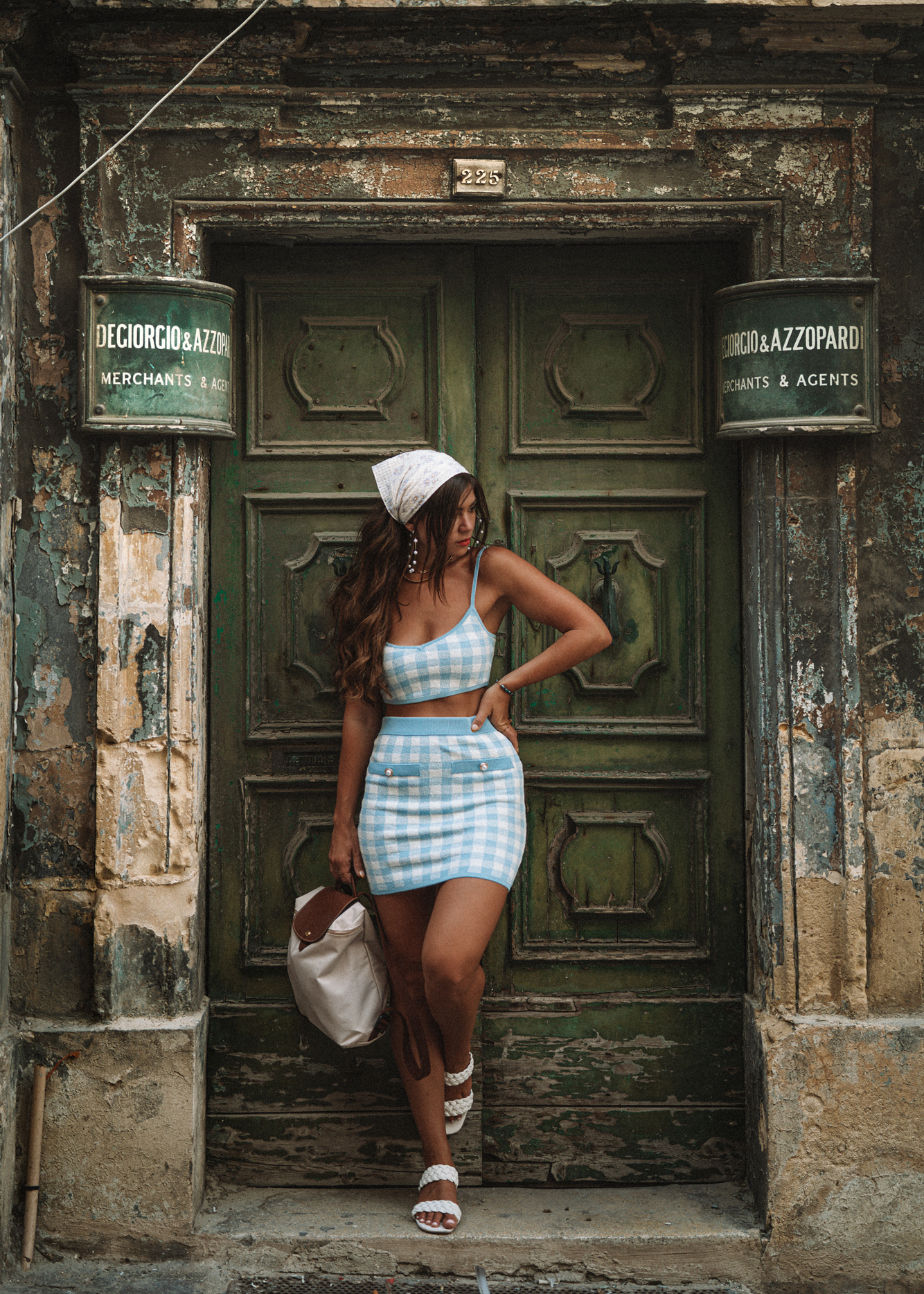 We all know that every body is different, but since I am discussing specific sizes in this post, I wanted to give you my body sizing for reference. I am 5'4" and typically wear a size extra-small or small (or 2-4) in tops, and small or medium (anywhere between a 2 and 6, most often a 4) in bottoms, and size 27 in standard cut jeans.
The Best Brands For Curvy Bodies: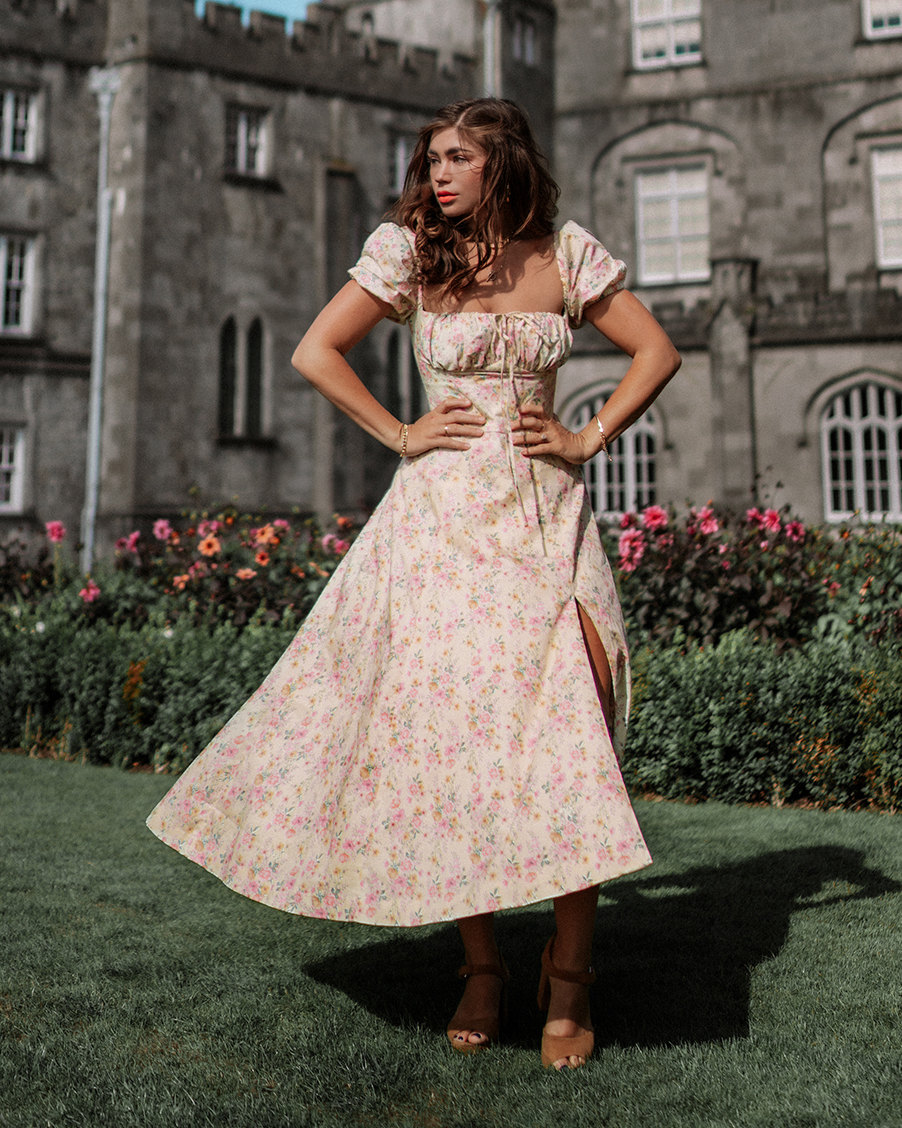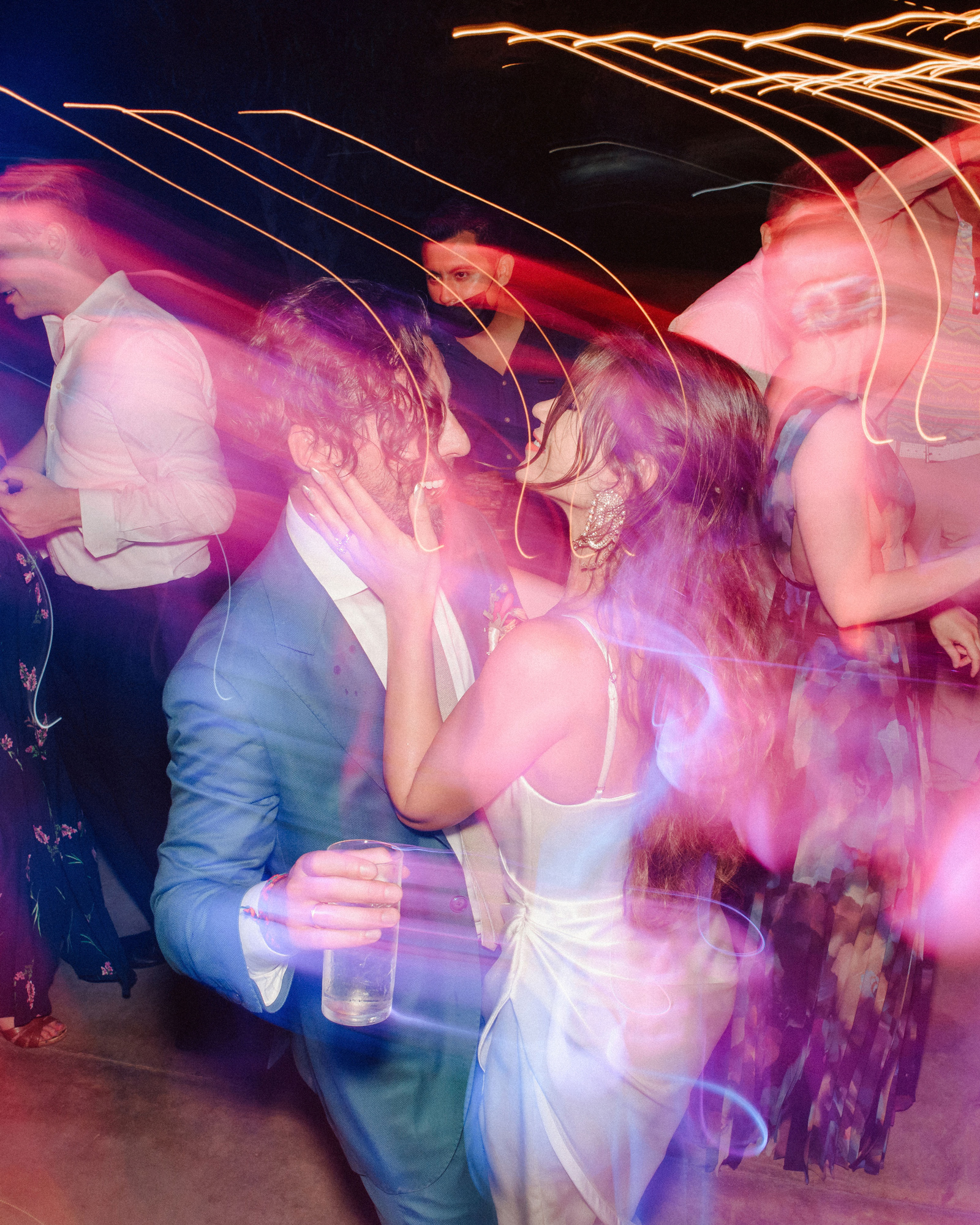 House of CB is by FAR the best brand I have ever found for consistently perfect fits - I'm starting this blog off strong with my absolute #1. I first discovered this London-based brand when their cottage-core picnic dress went super viral a year or two ago and I couldn't go on without owning it. When I went to their LA boutique to try it on, I was blown away that all of their dresses fit my body perfectly - I have never known any other brand with form-fitting cuts that are made for an extra curvy waist to hip ratio.
When it comes to any formal event, this is the first place I turn to now to get a dress that feels custom-made for me. For my wedding this year, both my Rehearsal dinner and reception second dress were from this brand. At mostly a $150-300 price point, House of CB dresses are made of beautiful fabrics, high quality, and well made, and often feature proper boning or corseting, which make them a great buy for a wedding, important event, or a special piece for a vacation. I haven't found another brand right now that offers as consistently high quality at this price point.
For quite a while, the brand was only available through their own stores or website, but Nordstrom has recently started carrying the entire line, making them much easier to shop!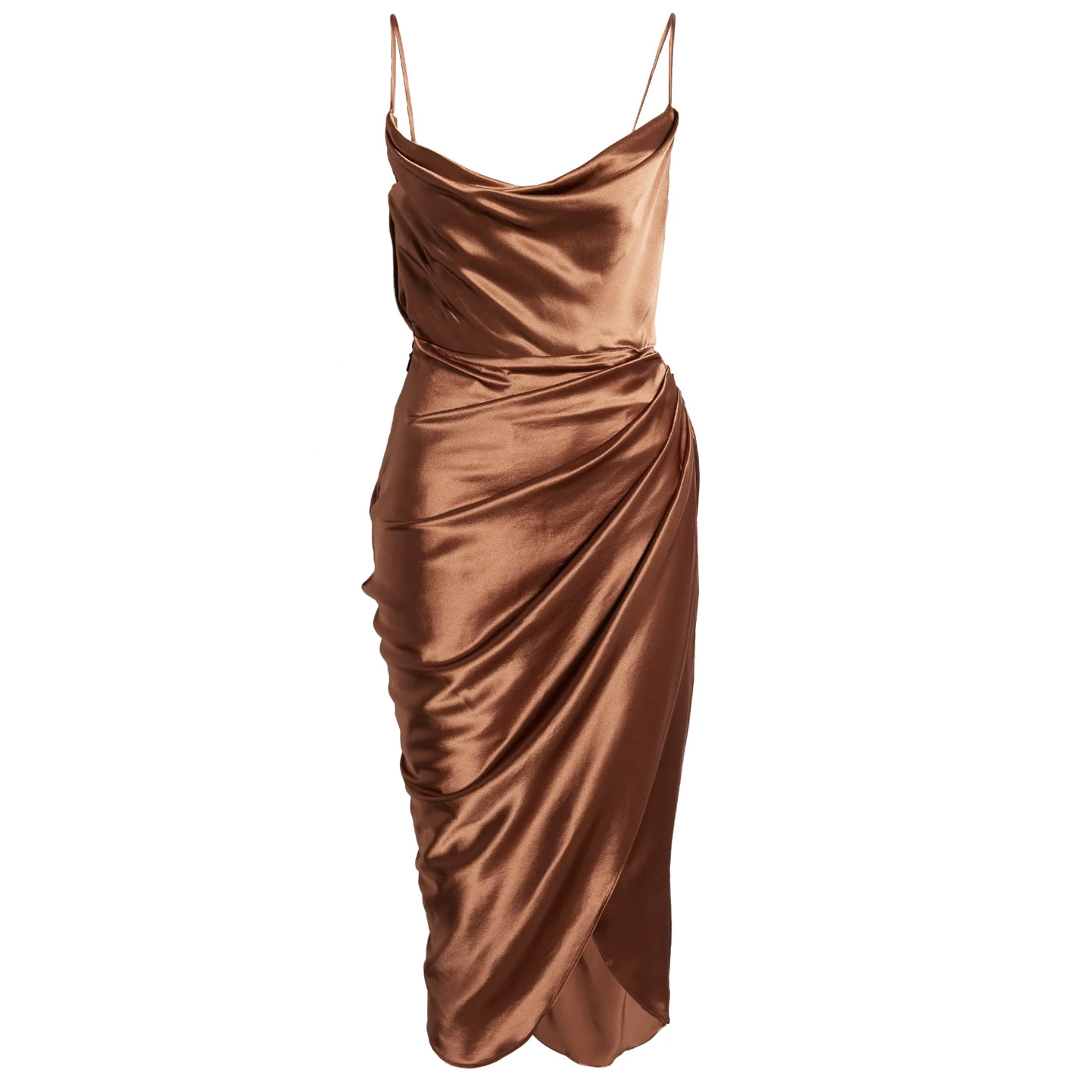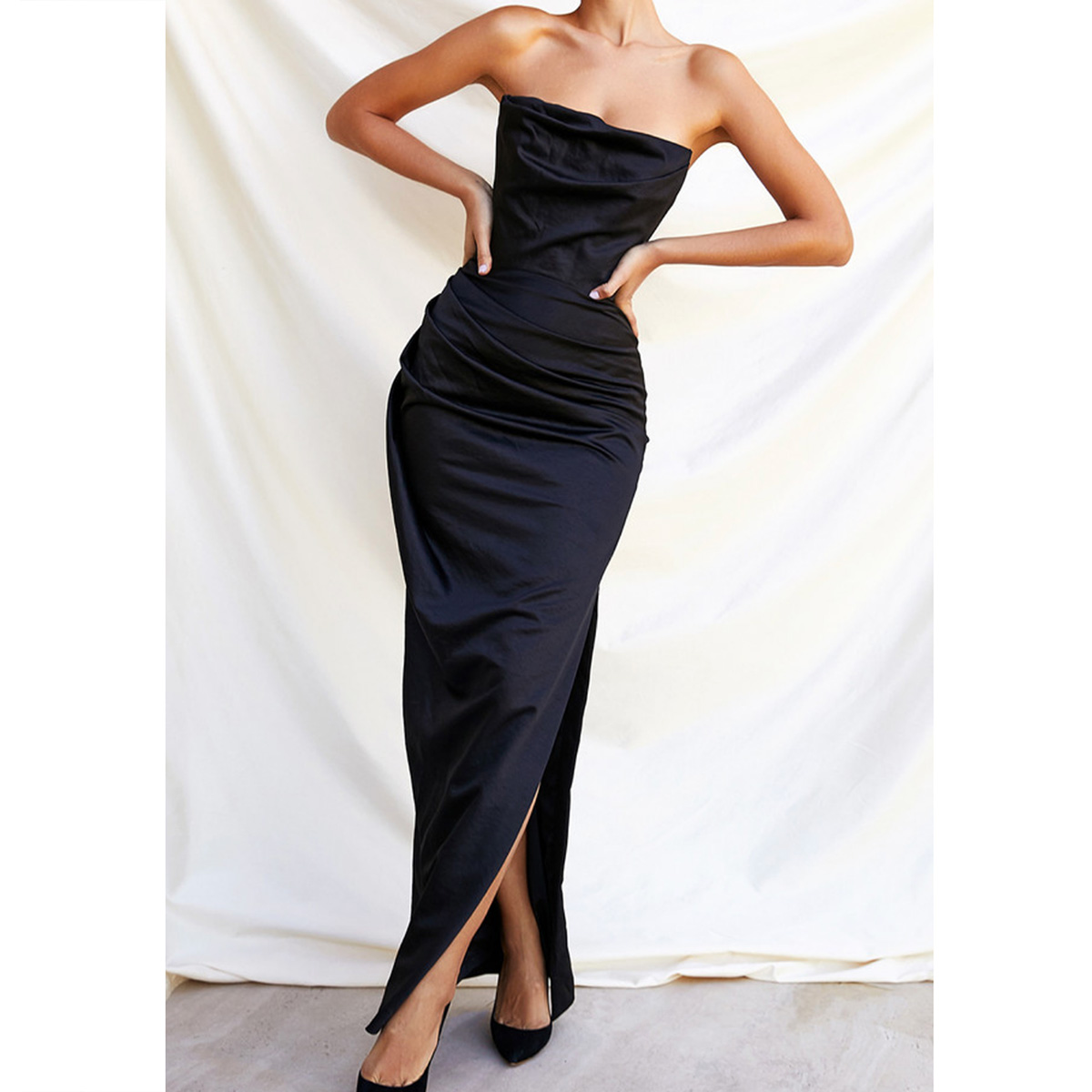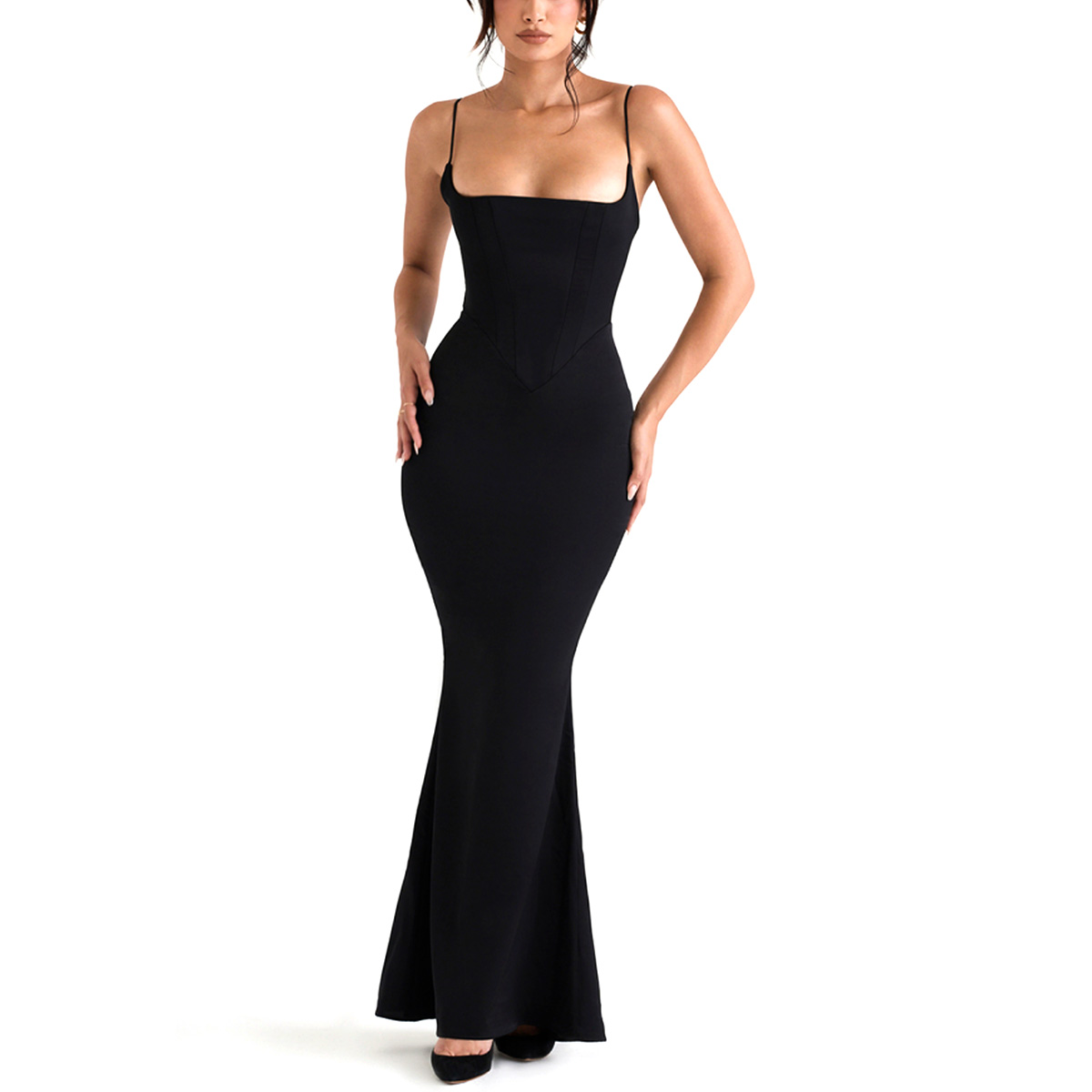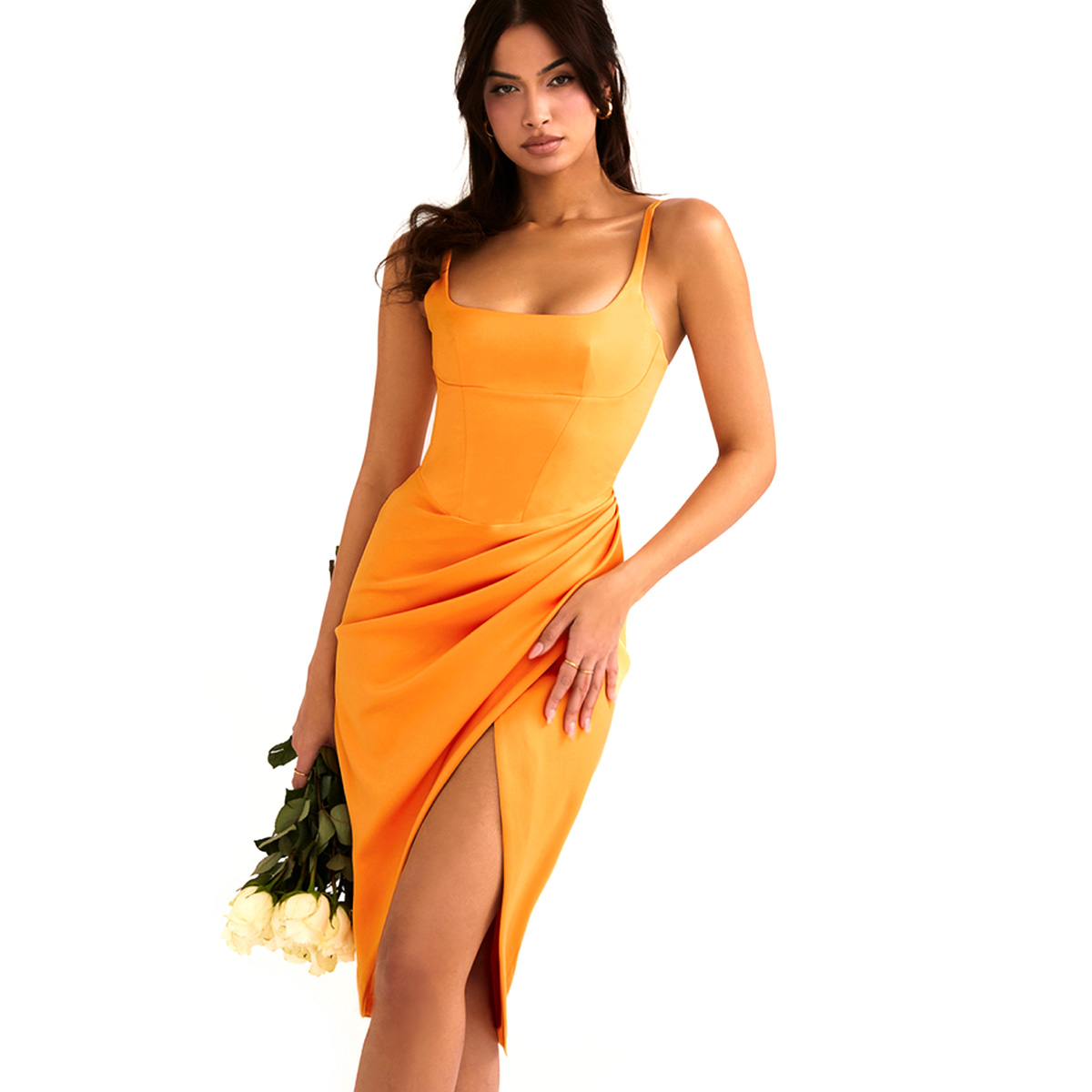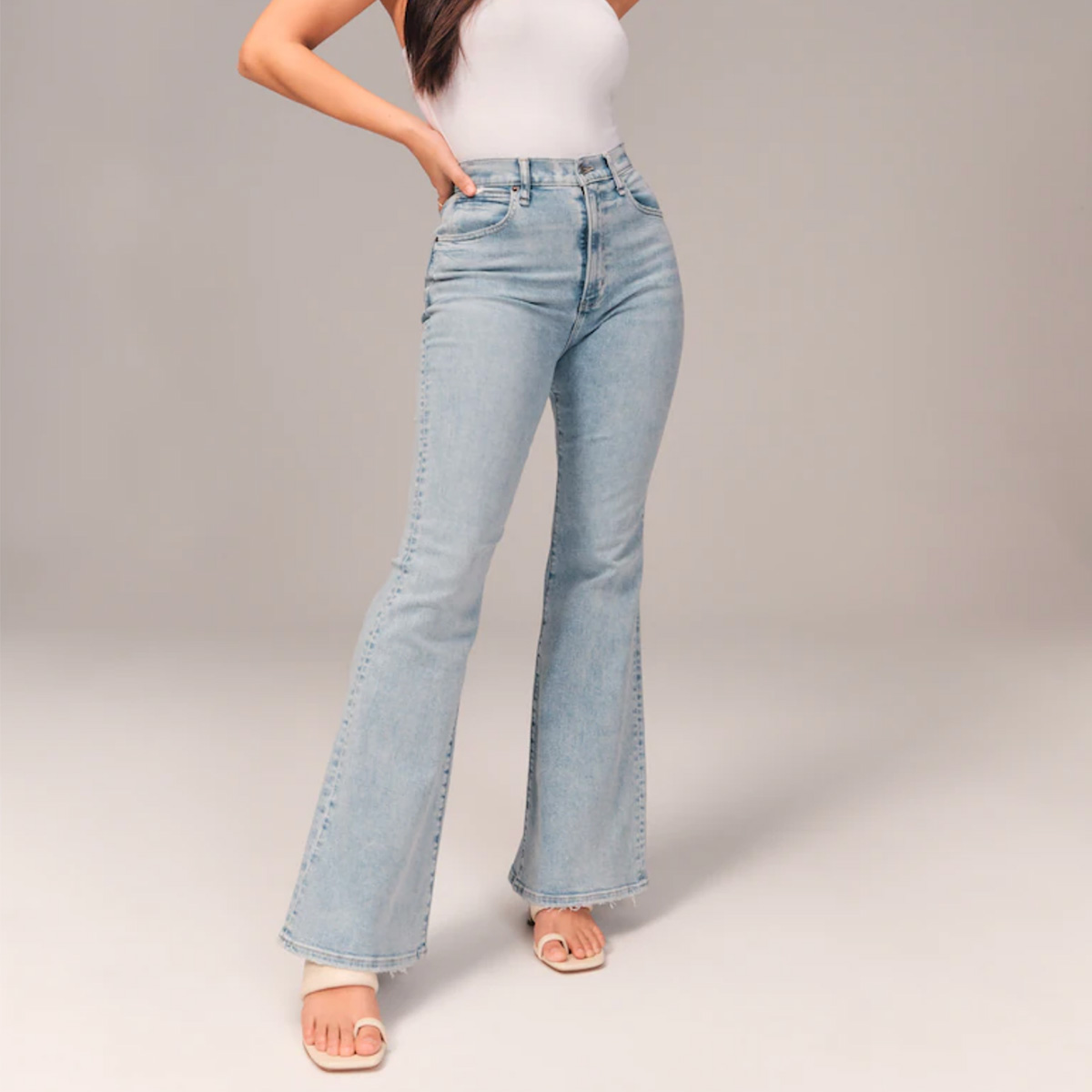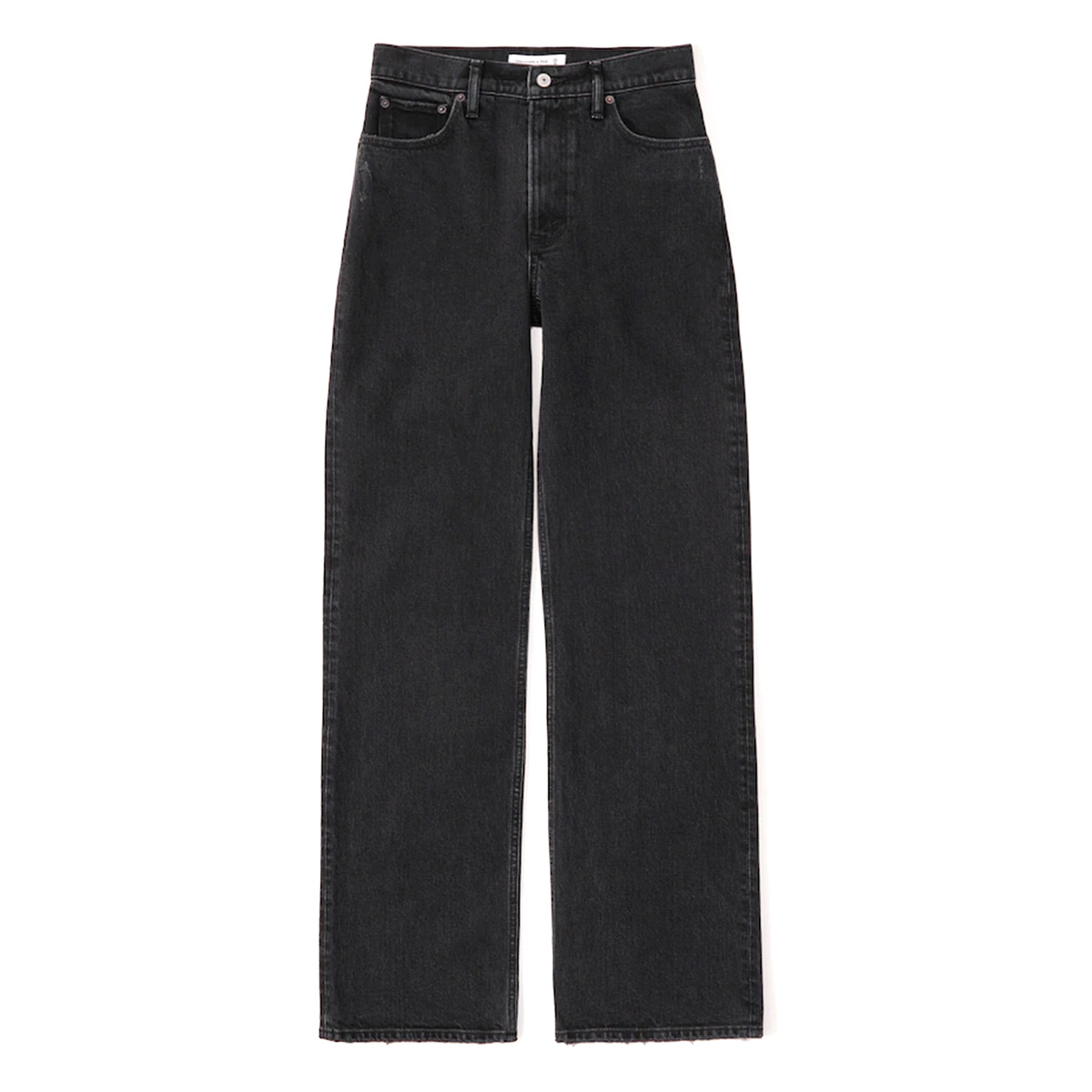 Abercrombie has had a massive rebrand and huge resurgence in the last couple of years - and I am surprised at how HERE for it I am. Their Curve Love line has is made specifically for those of us who have struggled for years with jeans that are too tight in the hips and too loose in the waist - if you have made it this far in this post, I know you know the struggle here.
The sizing for the Curve Love brand adds an extra 2" in measurements to the hips and thighs in relation to the waist measurement from standard jeans cuts - so make sure to size down accordingly. I typically wear a 27 in standard jeans, and a 26 in Curve Love. (If when jeans that fit your hips are usually too big on your waist, you will likely size down 1-2 sizes in these.)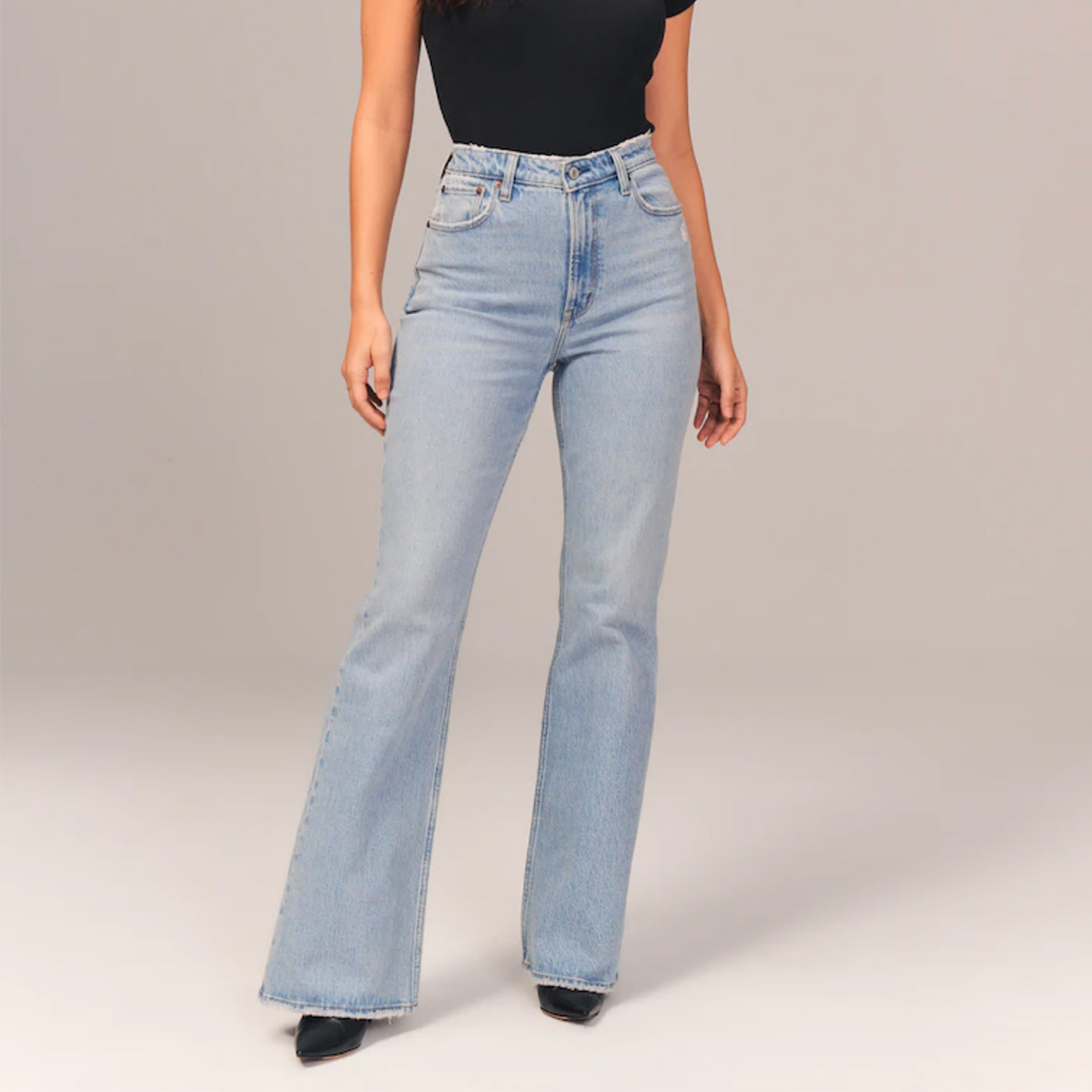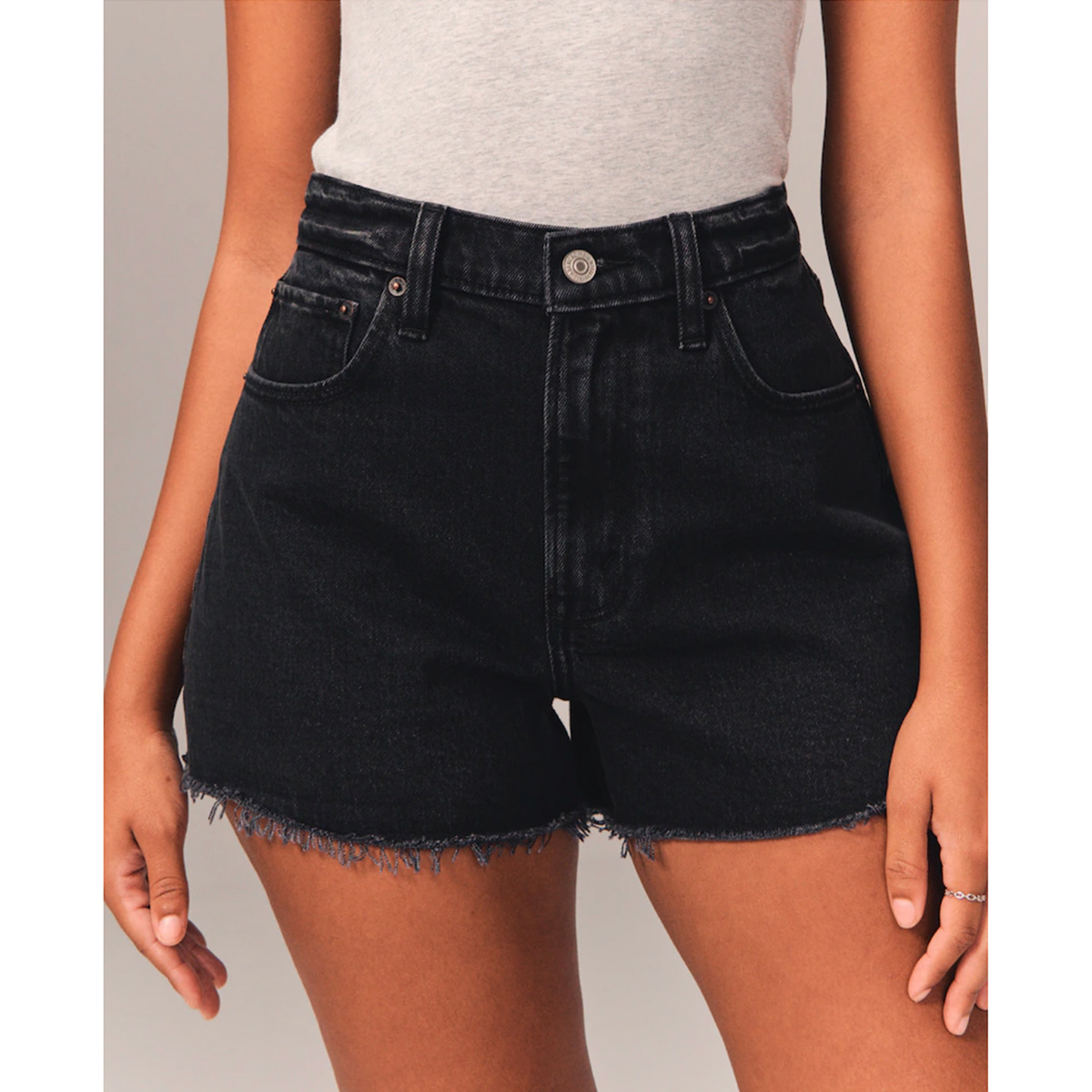 But the best part - there isn't just jeans, but a HUGE variety of shorts that are made with lots of extra room in the hips and thighs so they are consistently both comfortable and practical.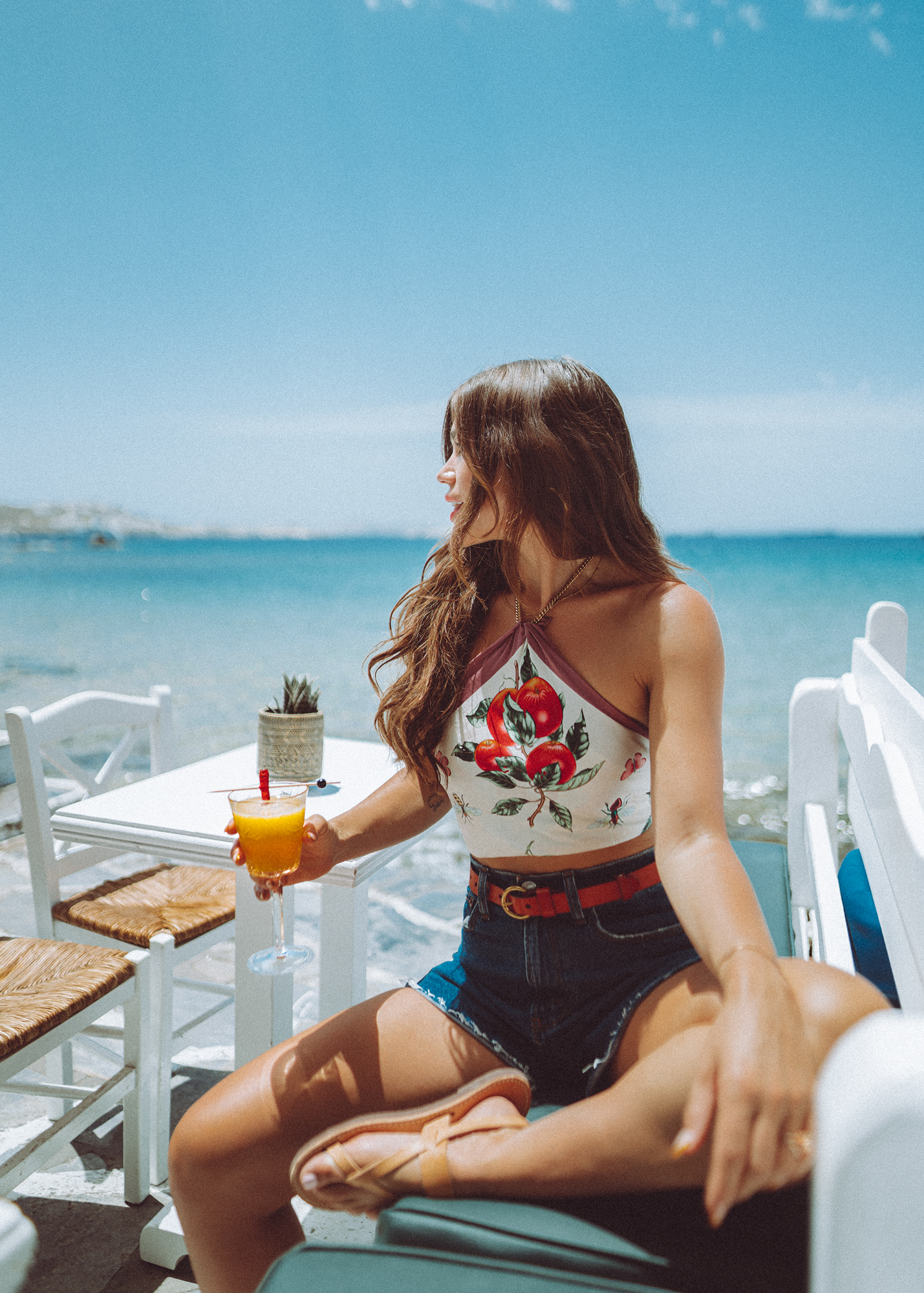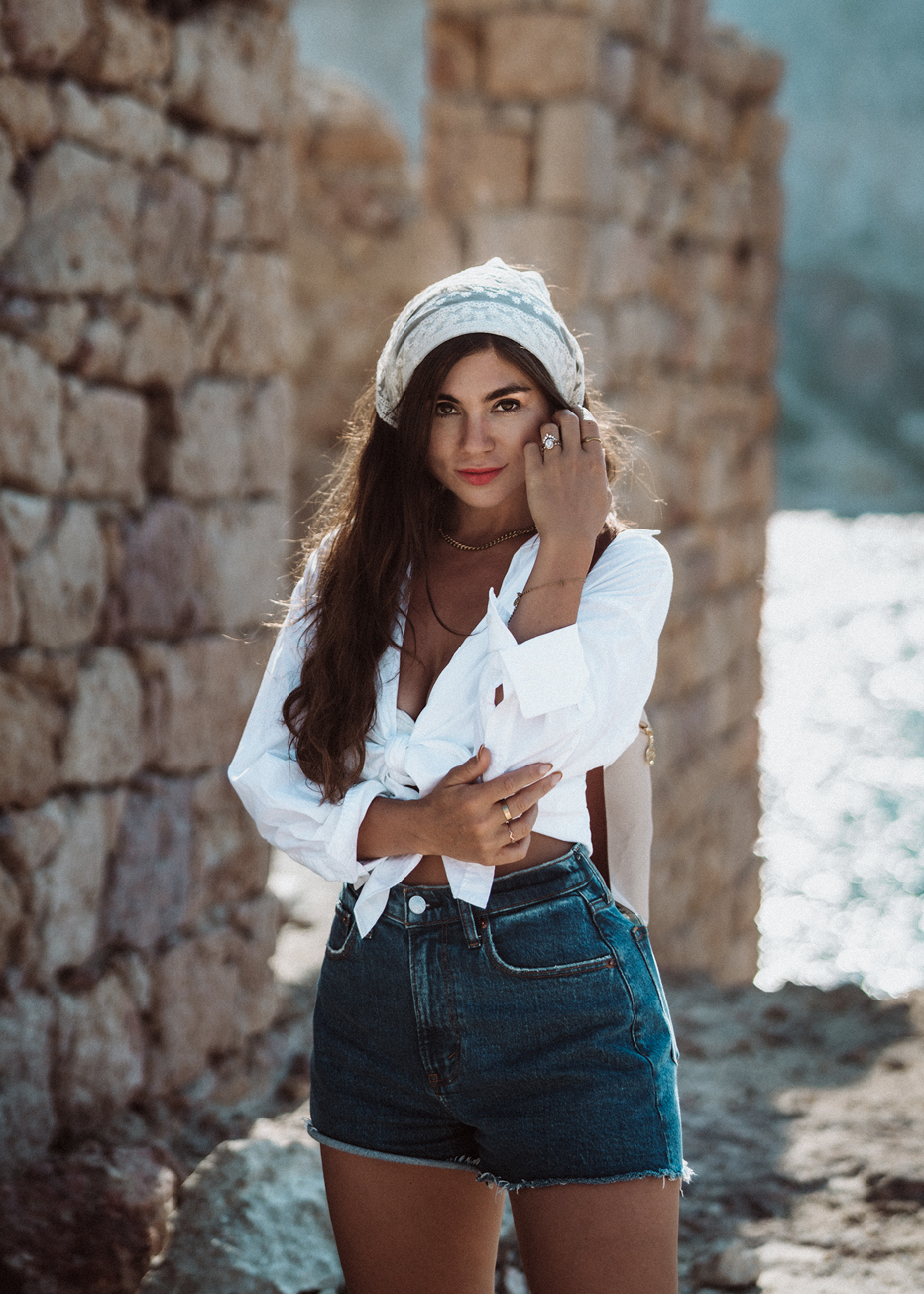 These 90's High Rise shorts were literally the only pair I packed for my honeymoon in Greece - and I wore them practically nonstop.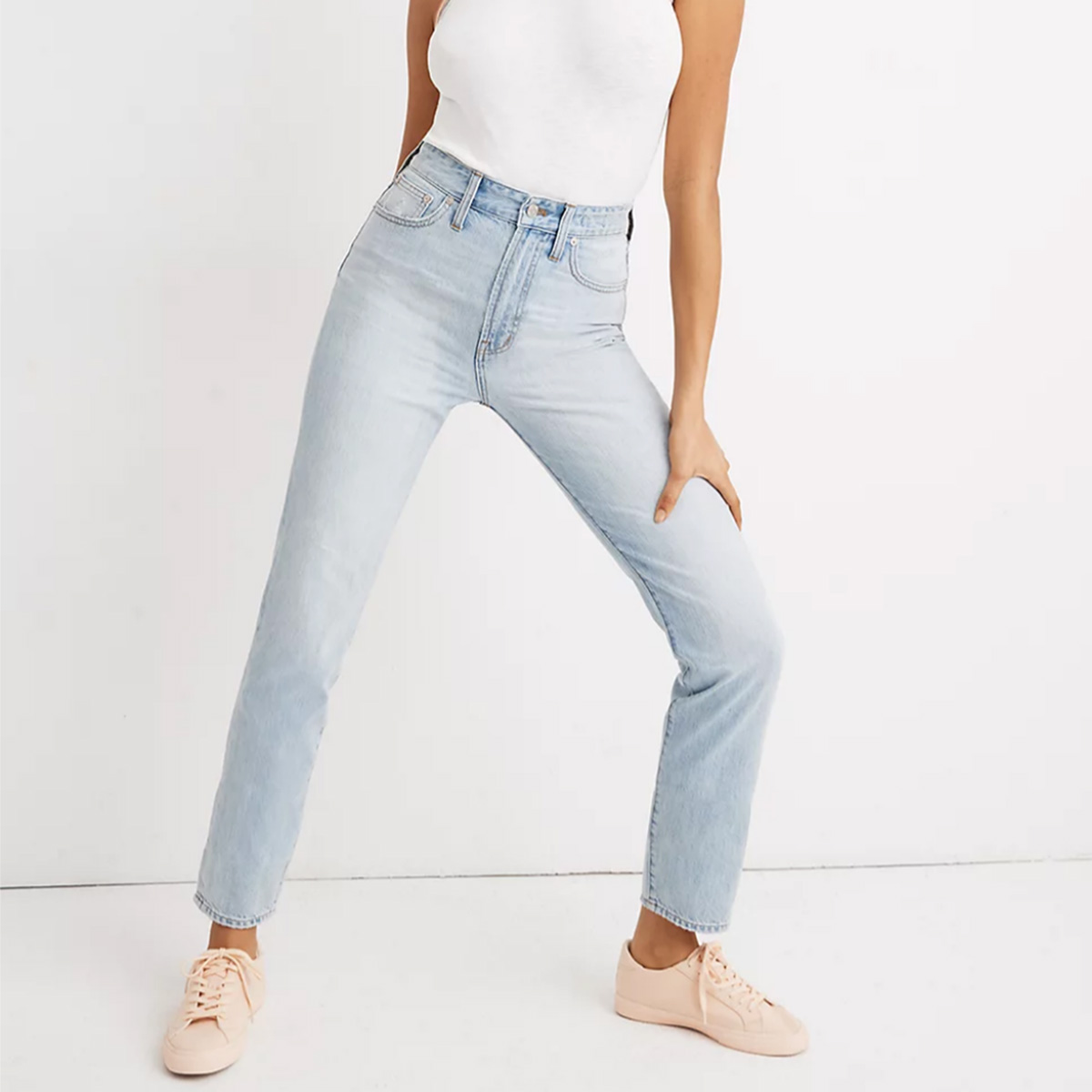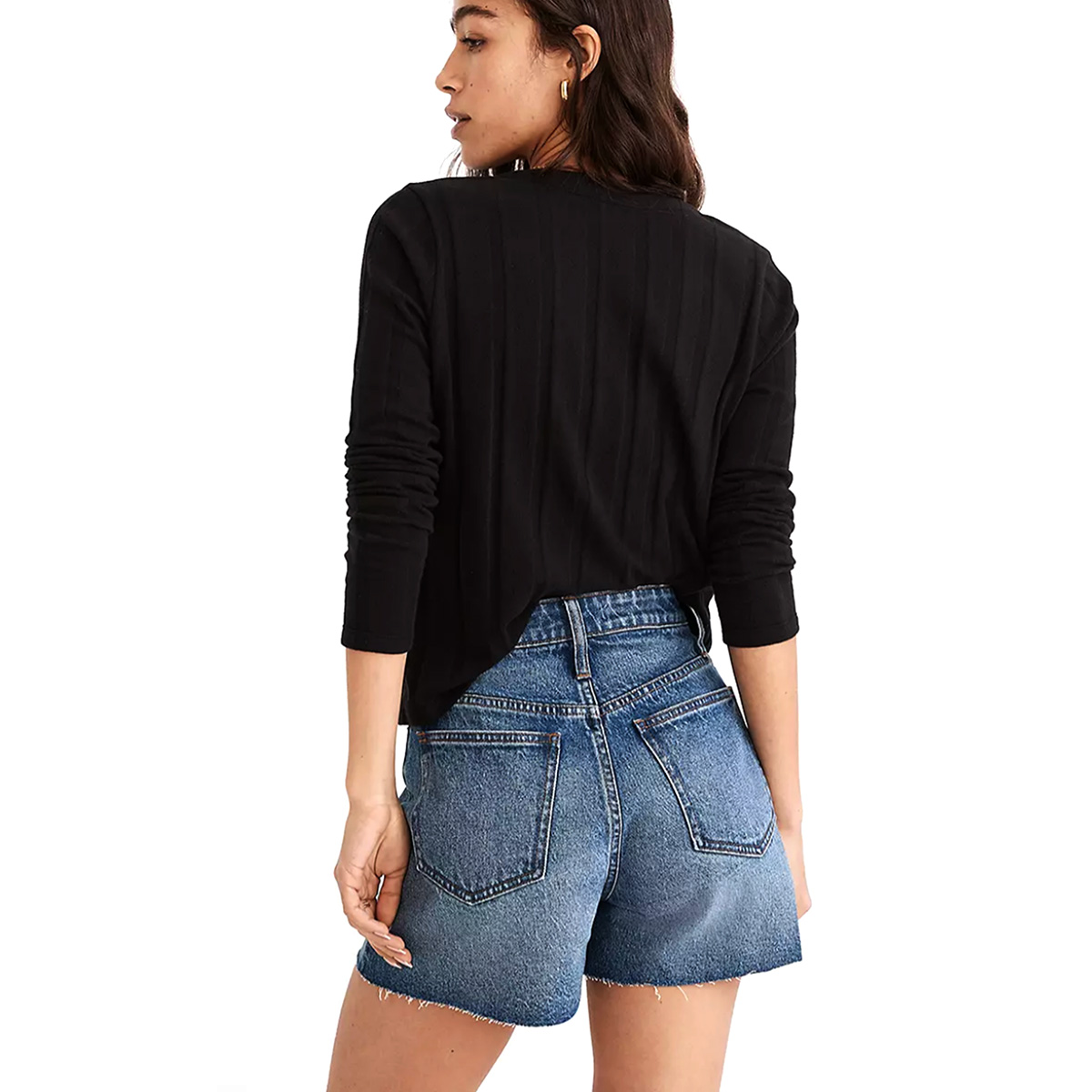 Similar to Abercrombie, Madewell has now released a whole line of denim specifically cut for larger waist to hip ratios. If your style leans more to Madewell Classic - check out their Curvy Cut Collection!
Similar to Abercrombie, size down a size or perhaps two in Madewell - I actually have a pair from this collection in a size 25!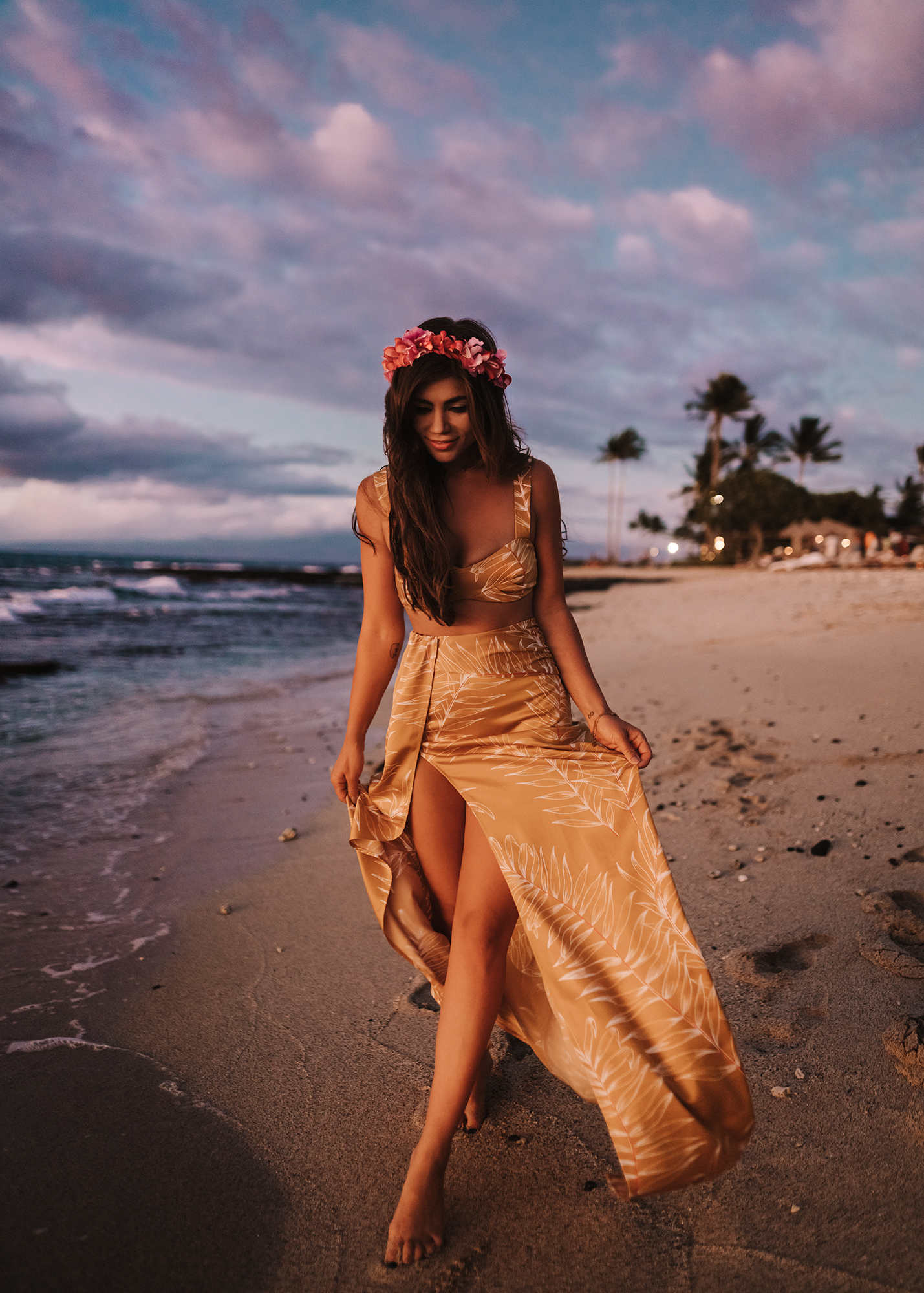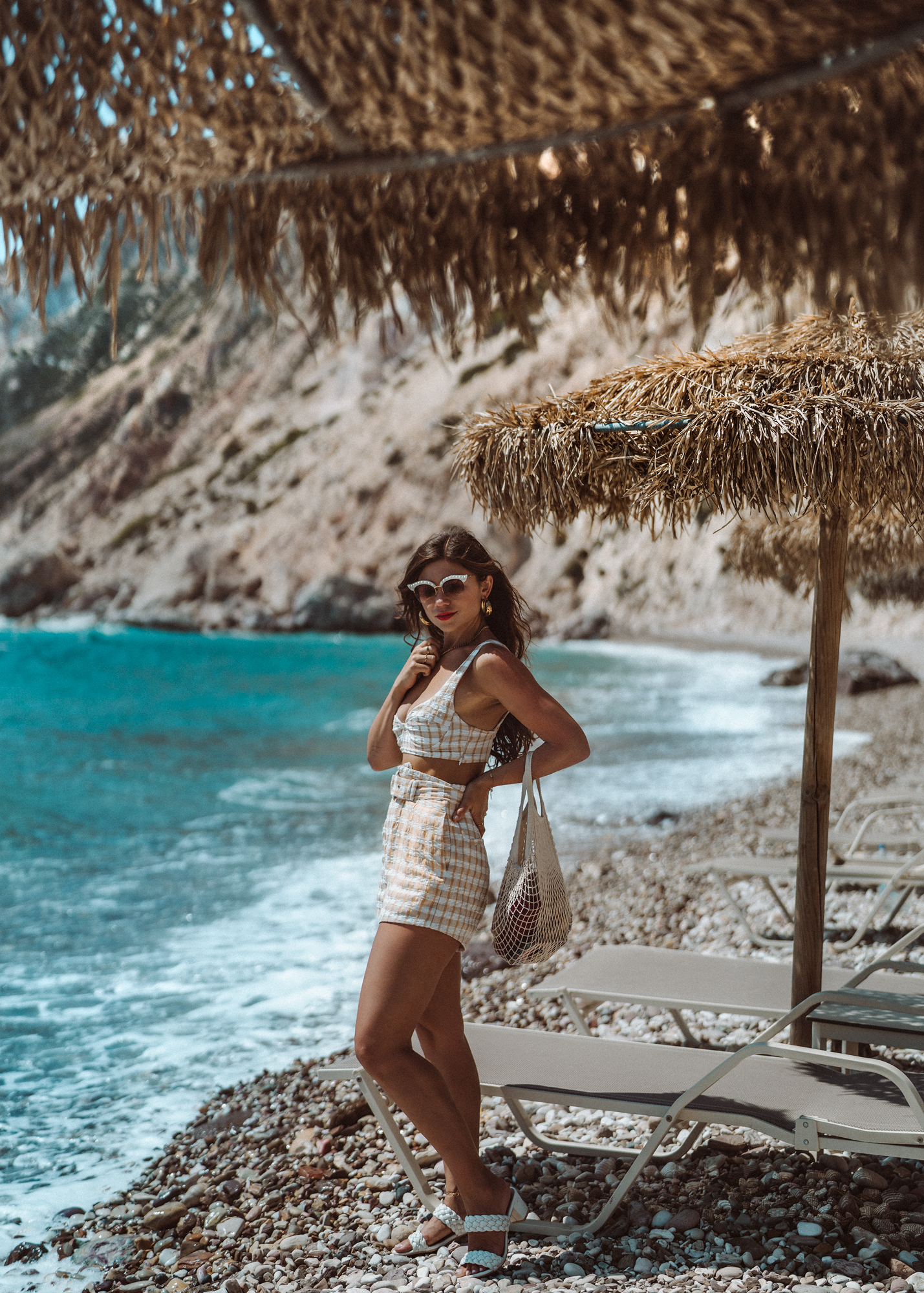 While I wouldn't say all brands from Revolve fit the best on curvy bodies, I have had consistently huge success with styles from Camila Coelho Collection - and my pieces from this brand have been some of the most reworn in my entire closet.
I will usually order a size Small in bottoms and XS in tops, and almost always get a perfect fit. This line isn't specifically designed for curvier girls, but is one of my most worn go-tos!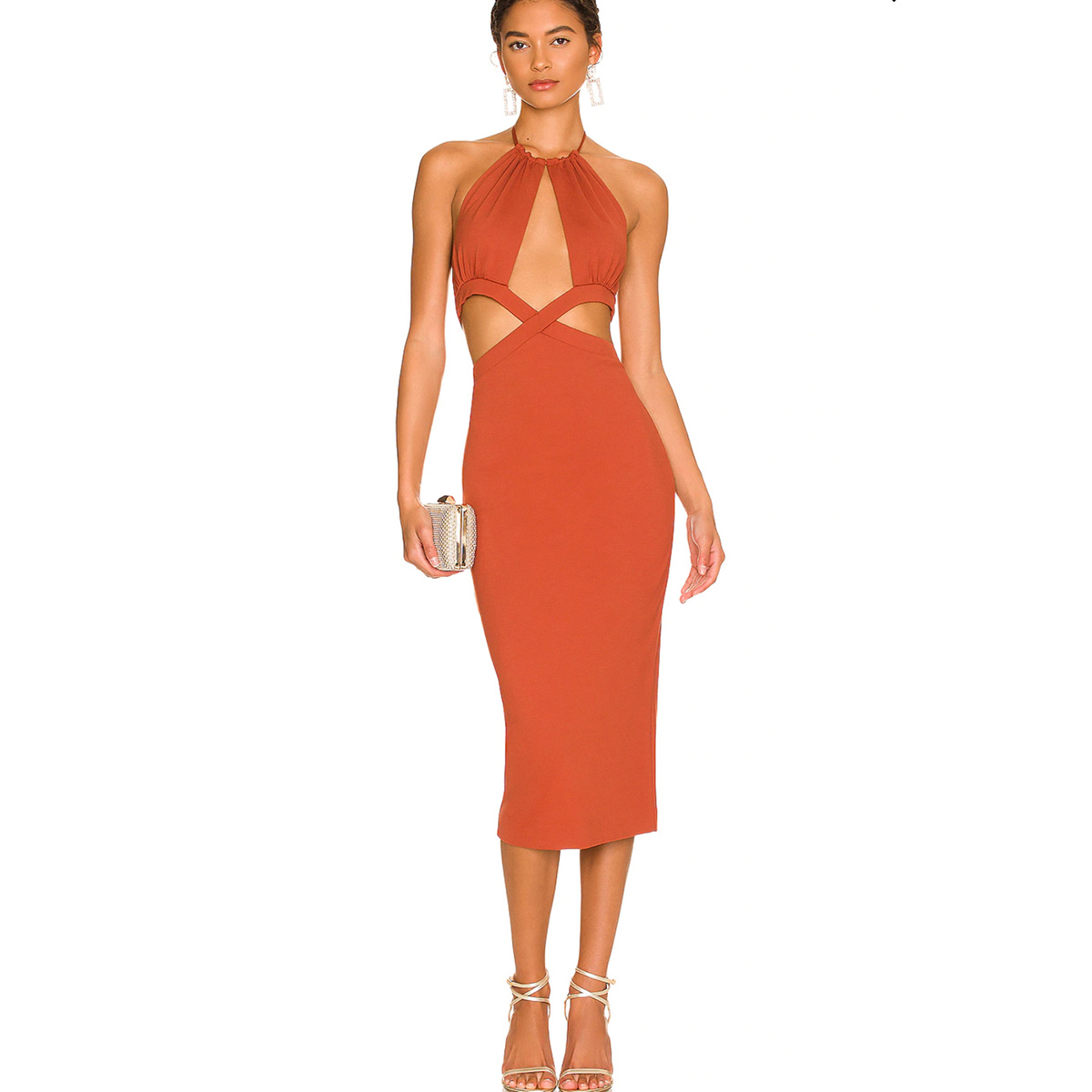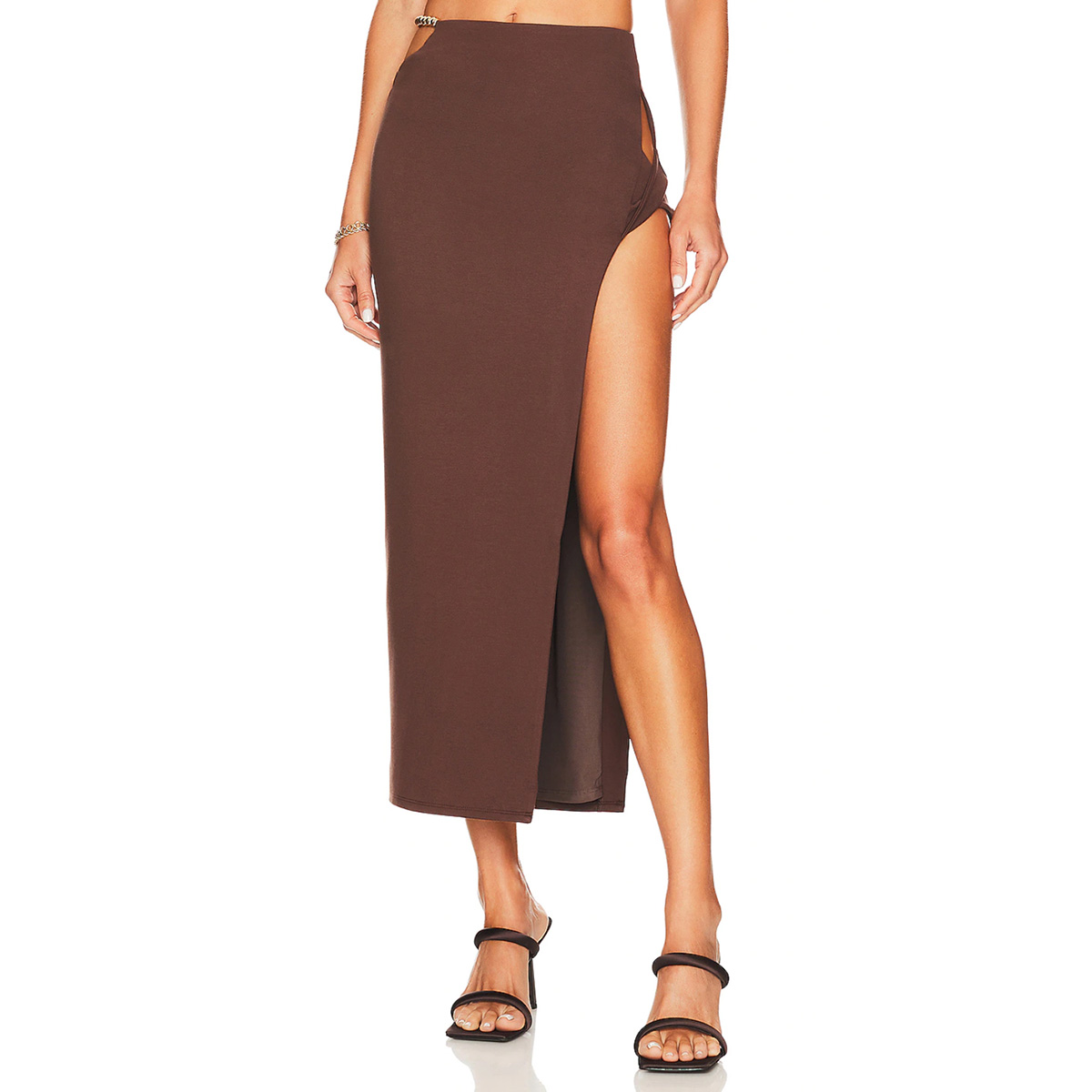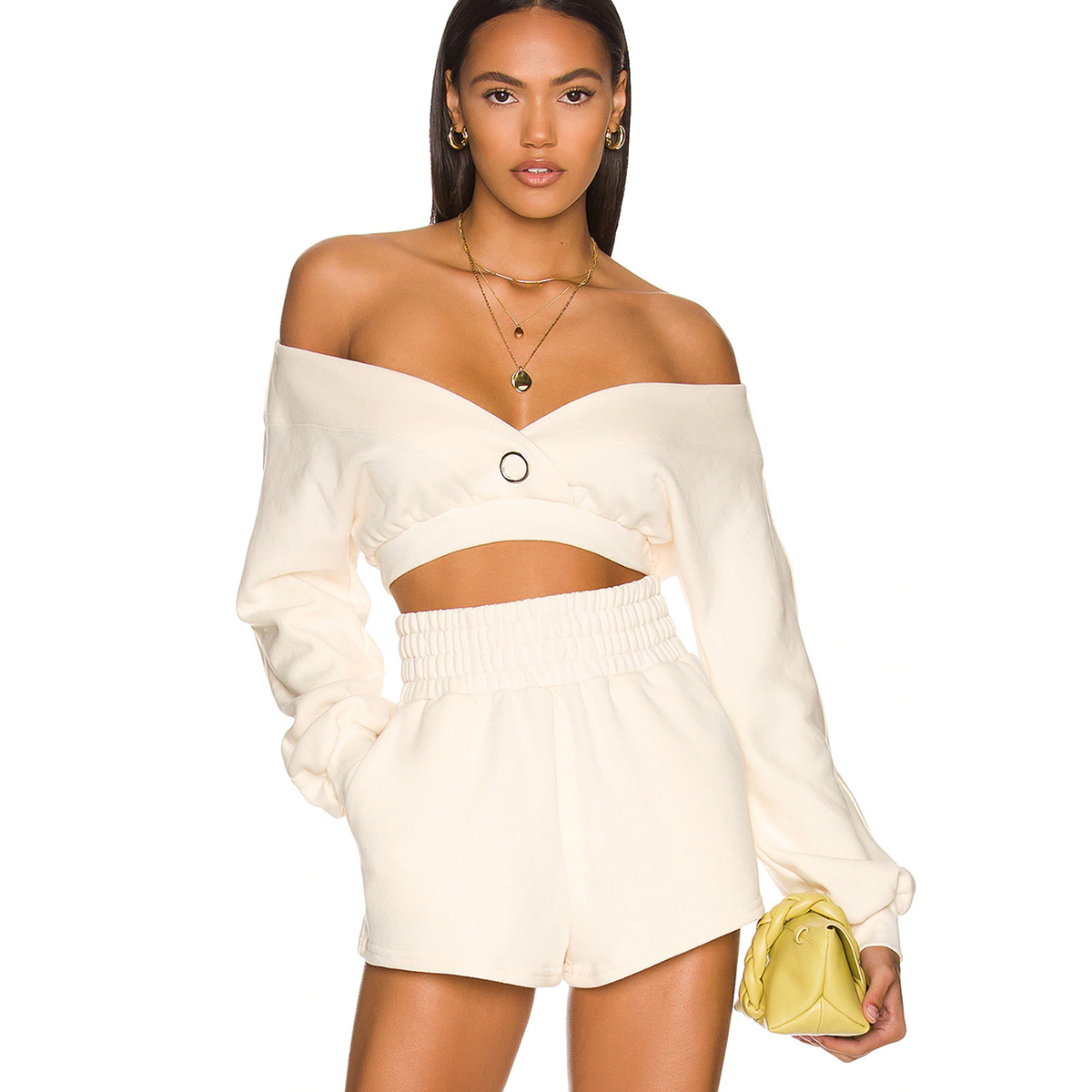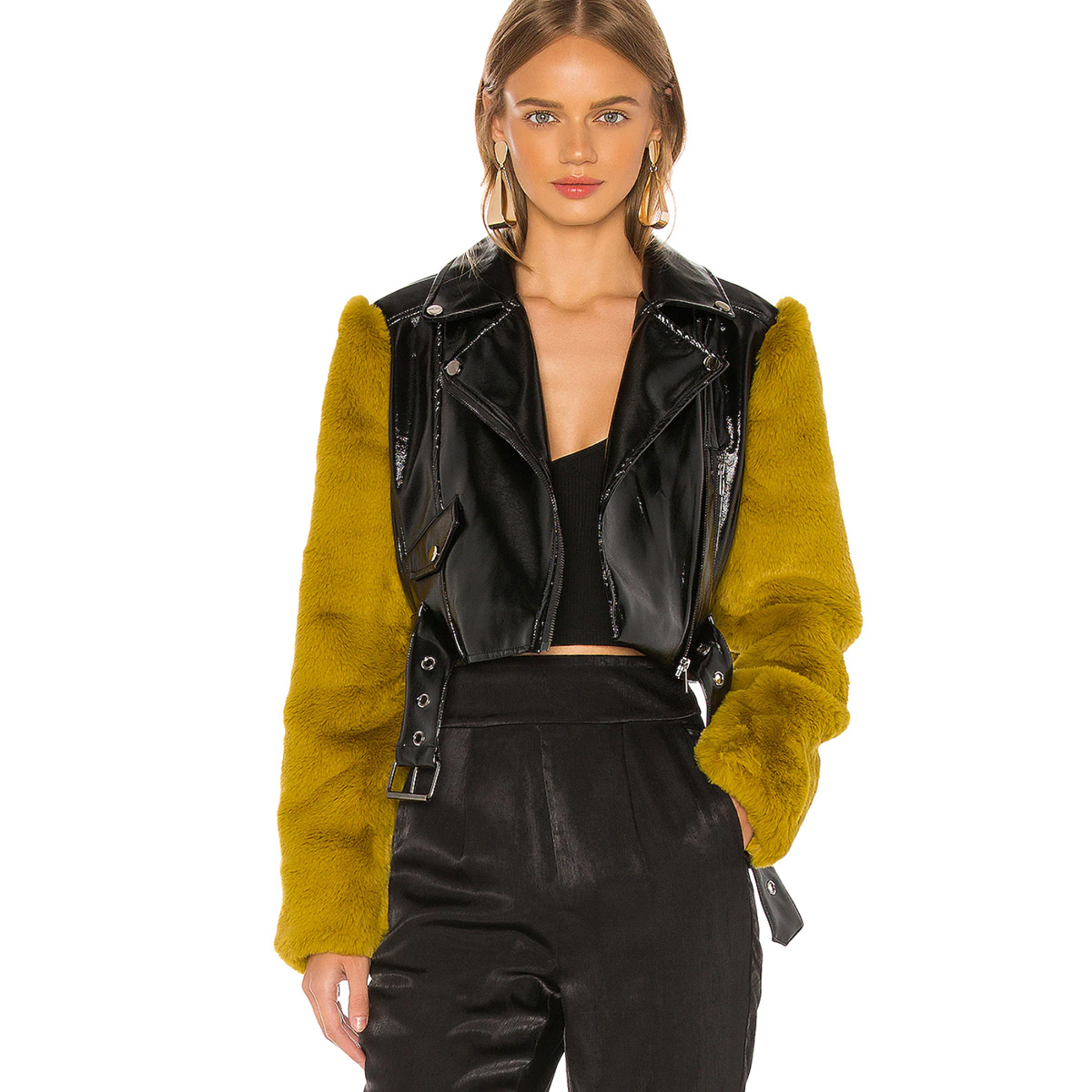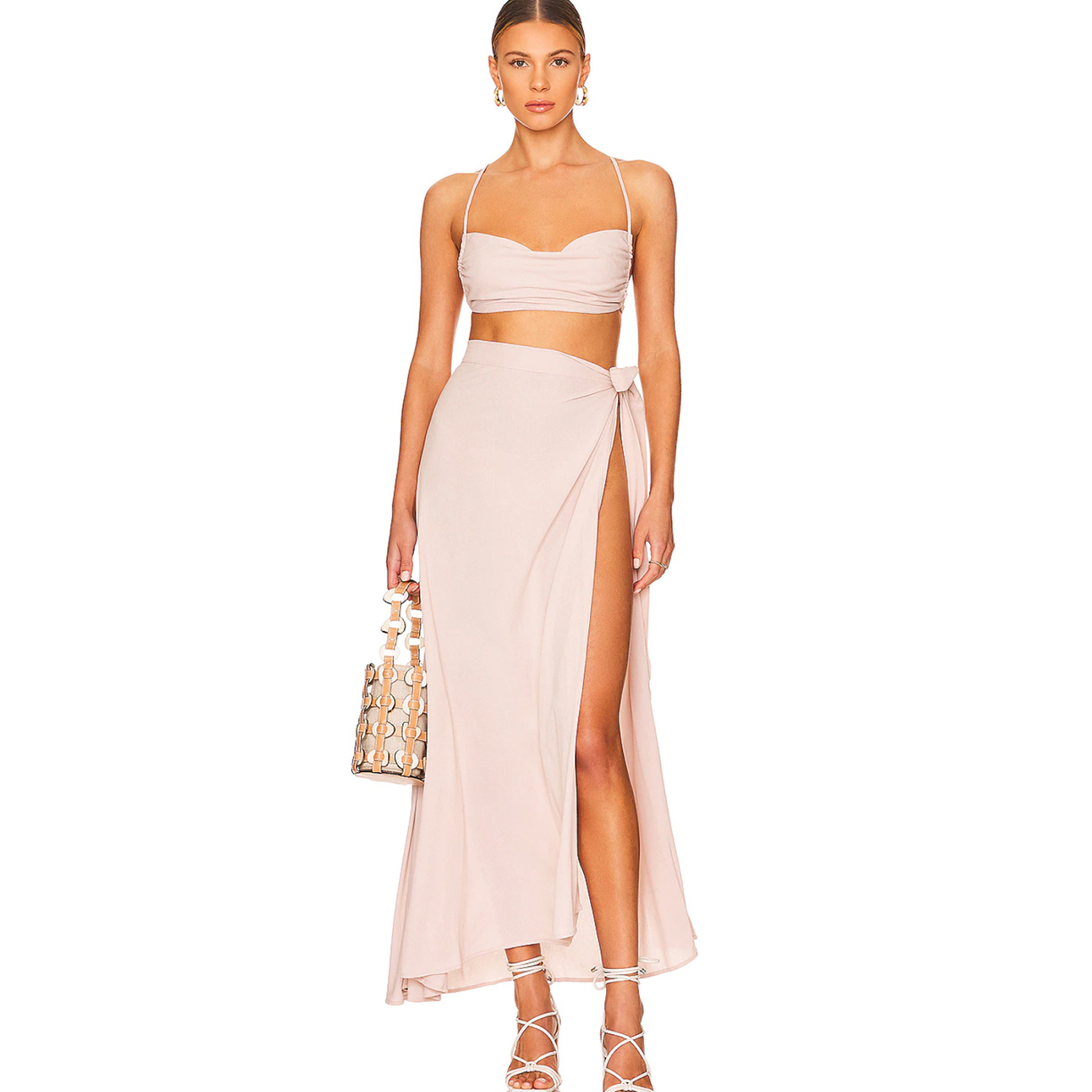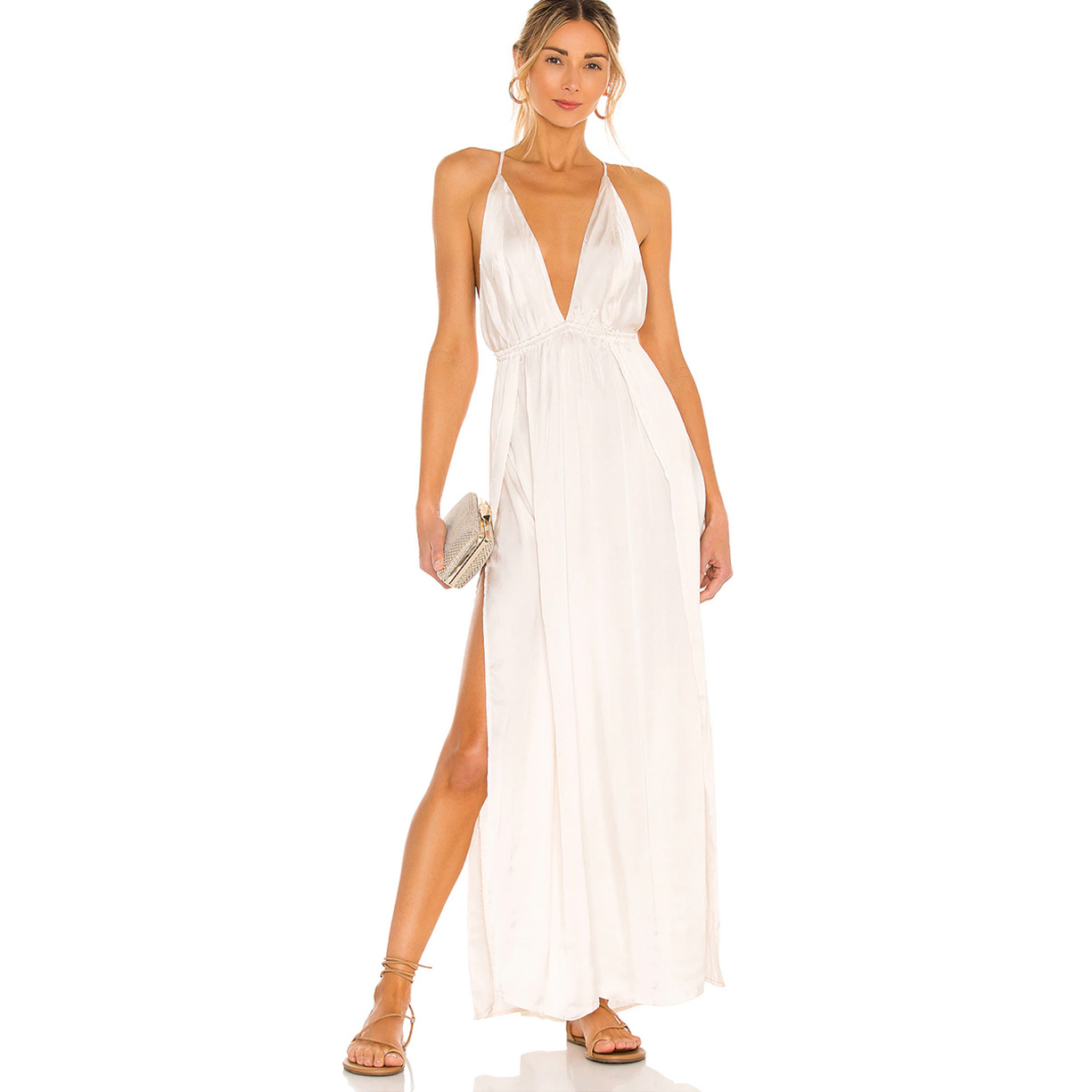 Indah pieces are made in Bali, and the brand focuses on sustainably and high-quality fabrics and hand-sewn techniques at a relatively low price point. And I have found these beachy, boho pieces to be consistently well made and very well fitting. Every time I put on a set or top from Indah, I feel like a goddess, and the cuts skim over curves perfectly!
Shop the entire line on Revolve here!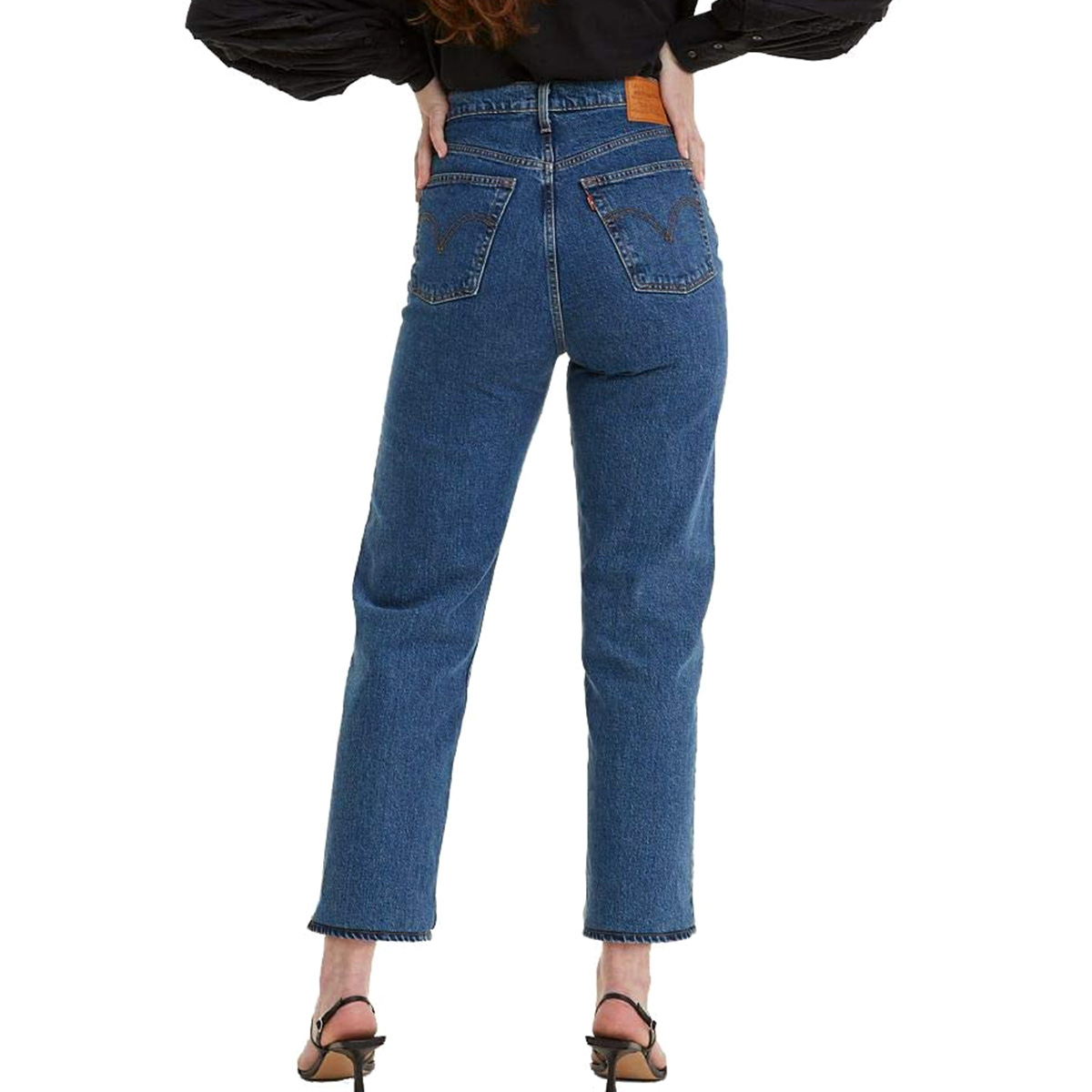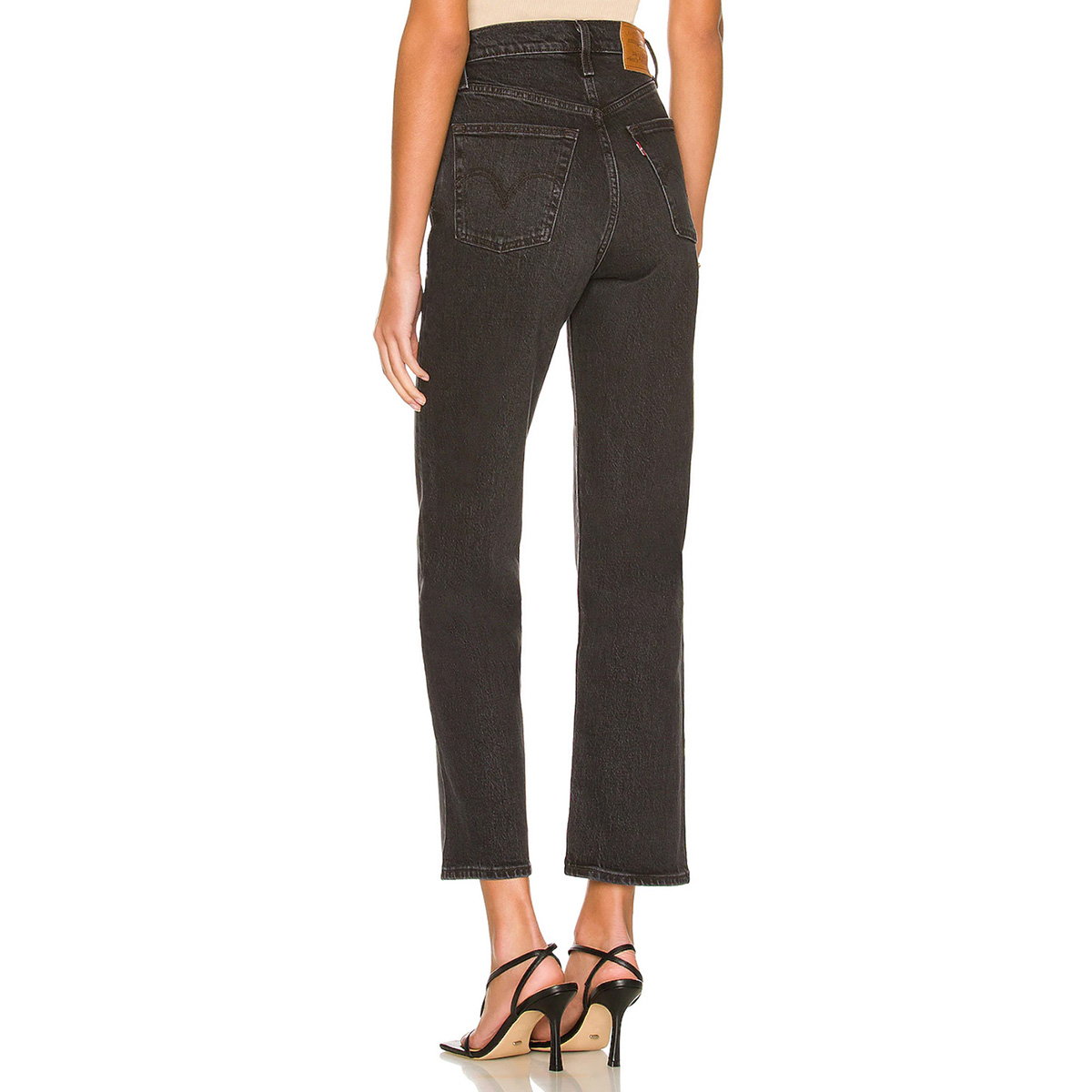 While the fit of Levi's in general can be hit and miss on a curvy body, I have found that this one pair in particular is the single best fitting pair of jeans that I ever ever owned - I own the exact same pair in 3 different washes (In a size 27.)
I can't explain why this one cut is so perfect when others are cut very different, but get this one while you can.
Shop this perfect pair of Levi's in 12 washes on Amazon here!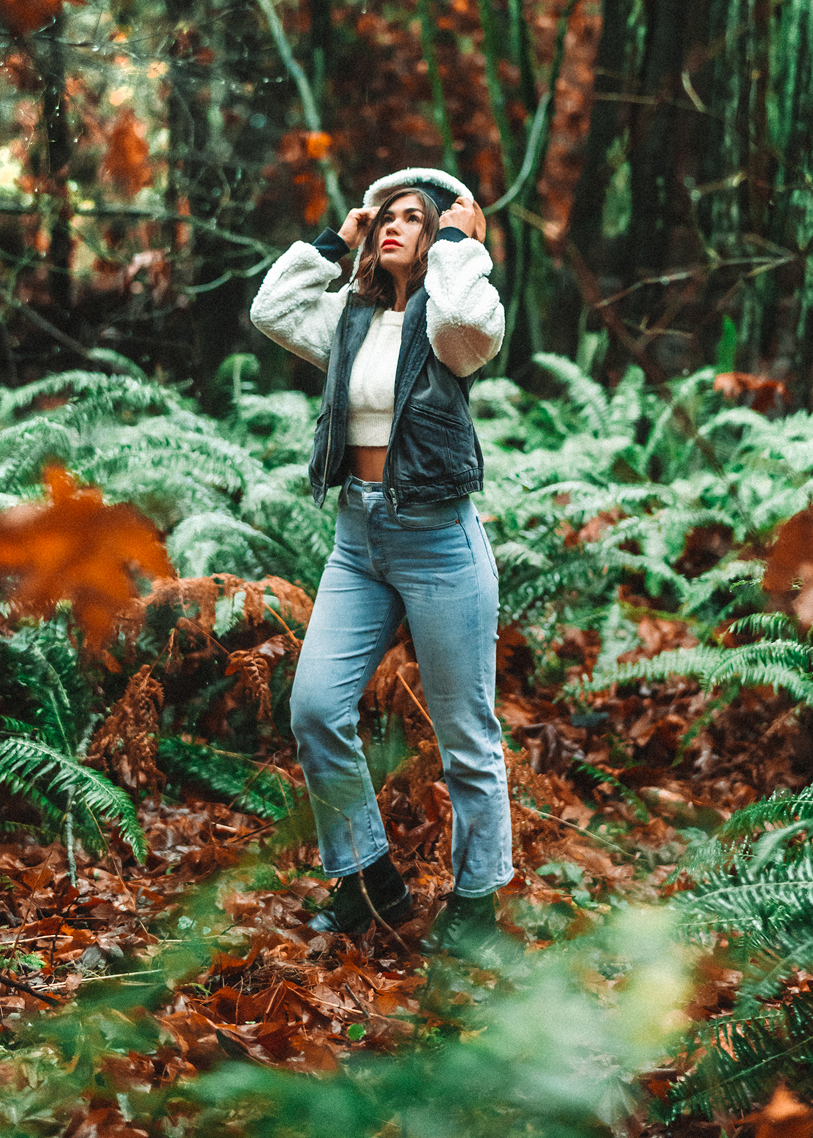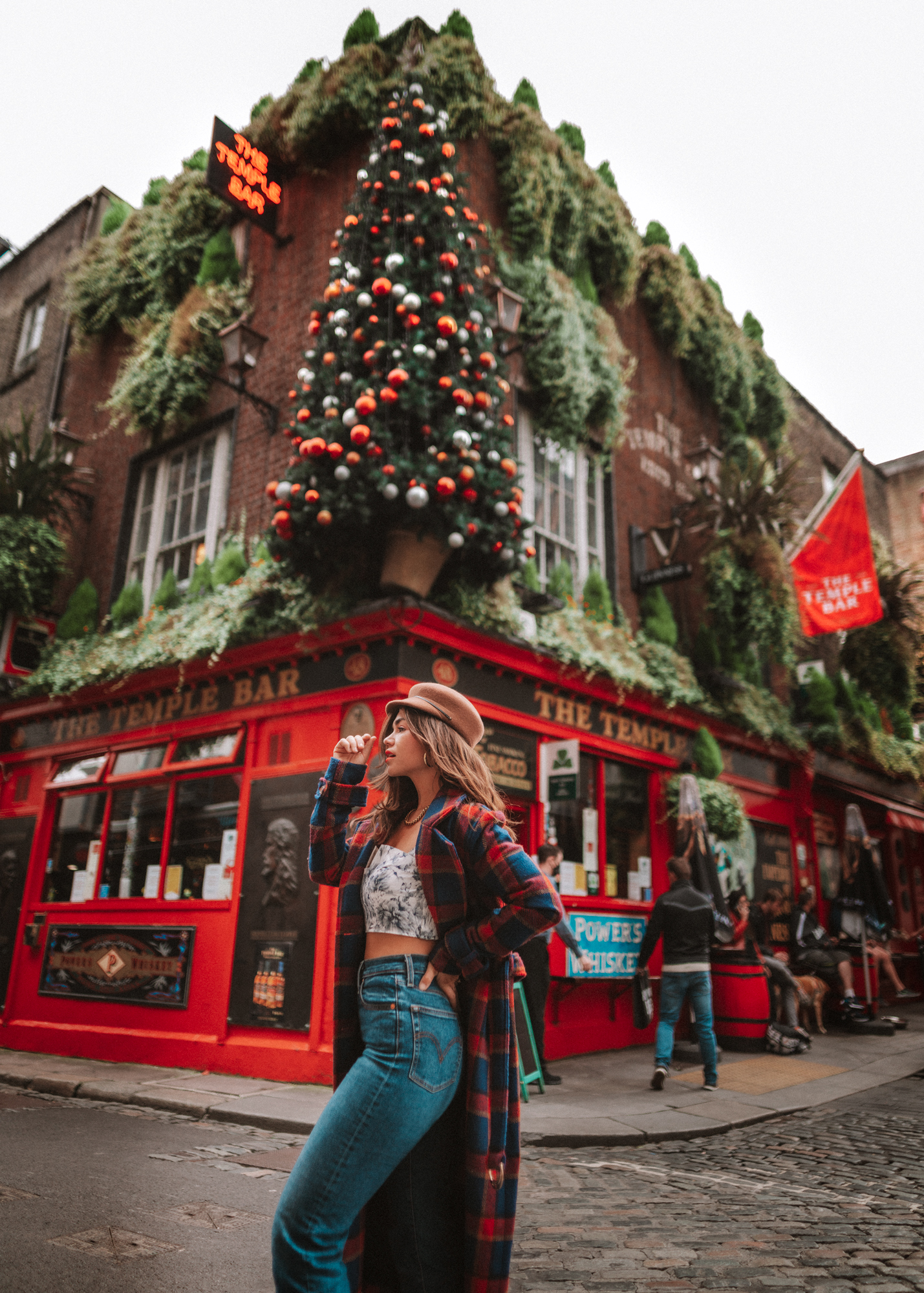 After so many years of shopping trial and error, these are the cuts and styles I go for to make sure my clothes fit and look the best they possibly can! I gone through what feels like every type of clothing that exists - so you don't have to.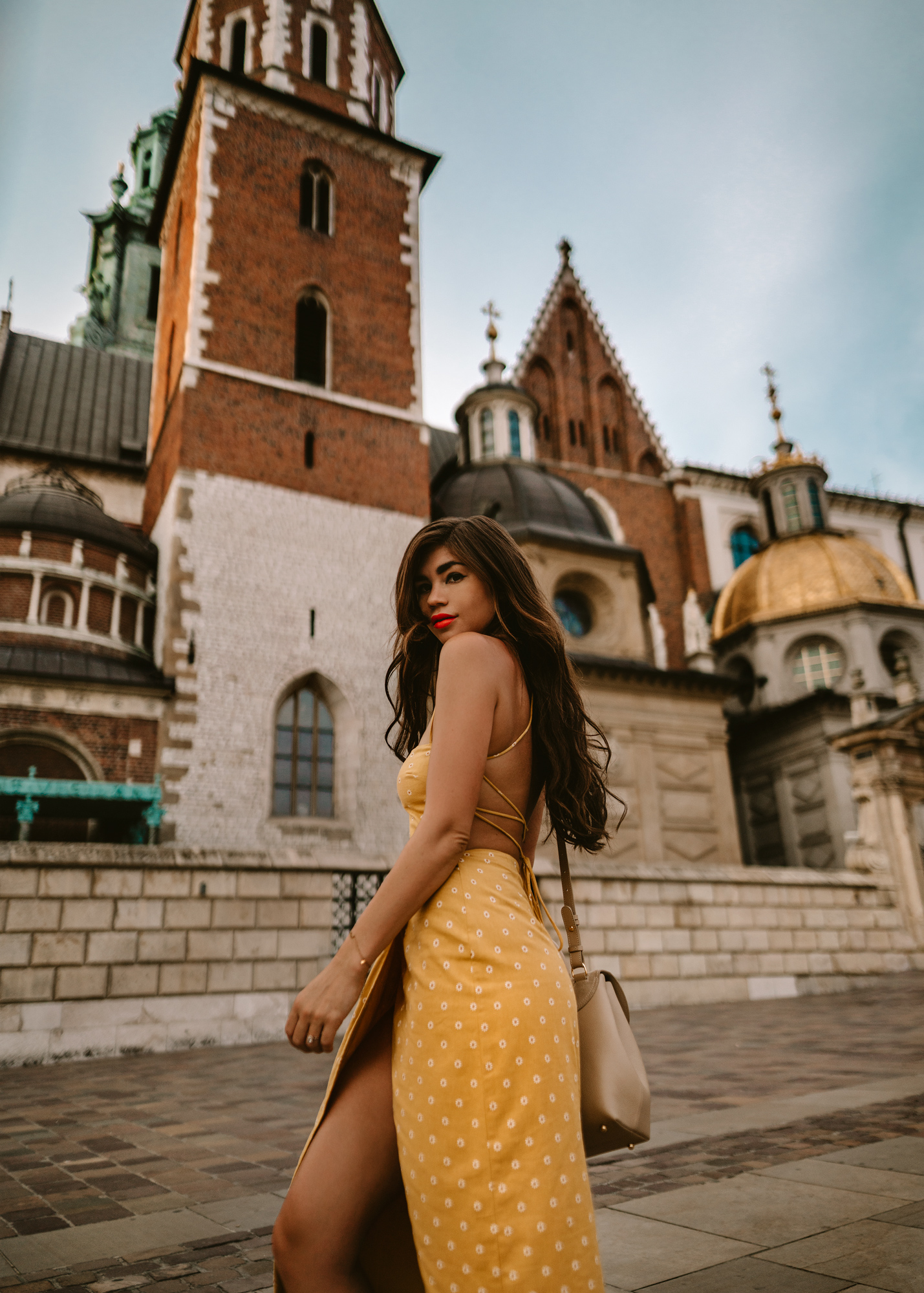 I'm sure you will relate to this problem - finding dresses that fit my waist, hips, and bust measurements off the rack feels impossible. Since my chest and waist have always been a smaller size than my hips and butt, most dresses will either be too loose on top, too tight on the bottom, or too big and unflattering in the waist.
Especially when ordering clothing online where I can't try on, I've found over the years that going for tie-back styles that let you self-adjust the fit are a game changer in making sure my clothes fit me without having to take them to a tailor. Buy the right size for your hips, and you can pull the top and waist in as tight as needed to hug your body and emphasize your shape.
These styles can go from sweet to bohemian to sexy depending on the cut, fabric, and styling, so it's an easy look to fit into everyone's wardrobe, regardless of your style.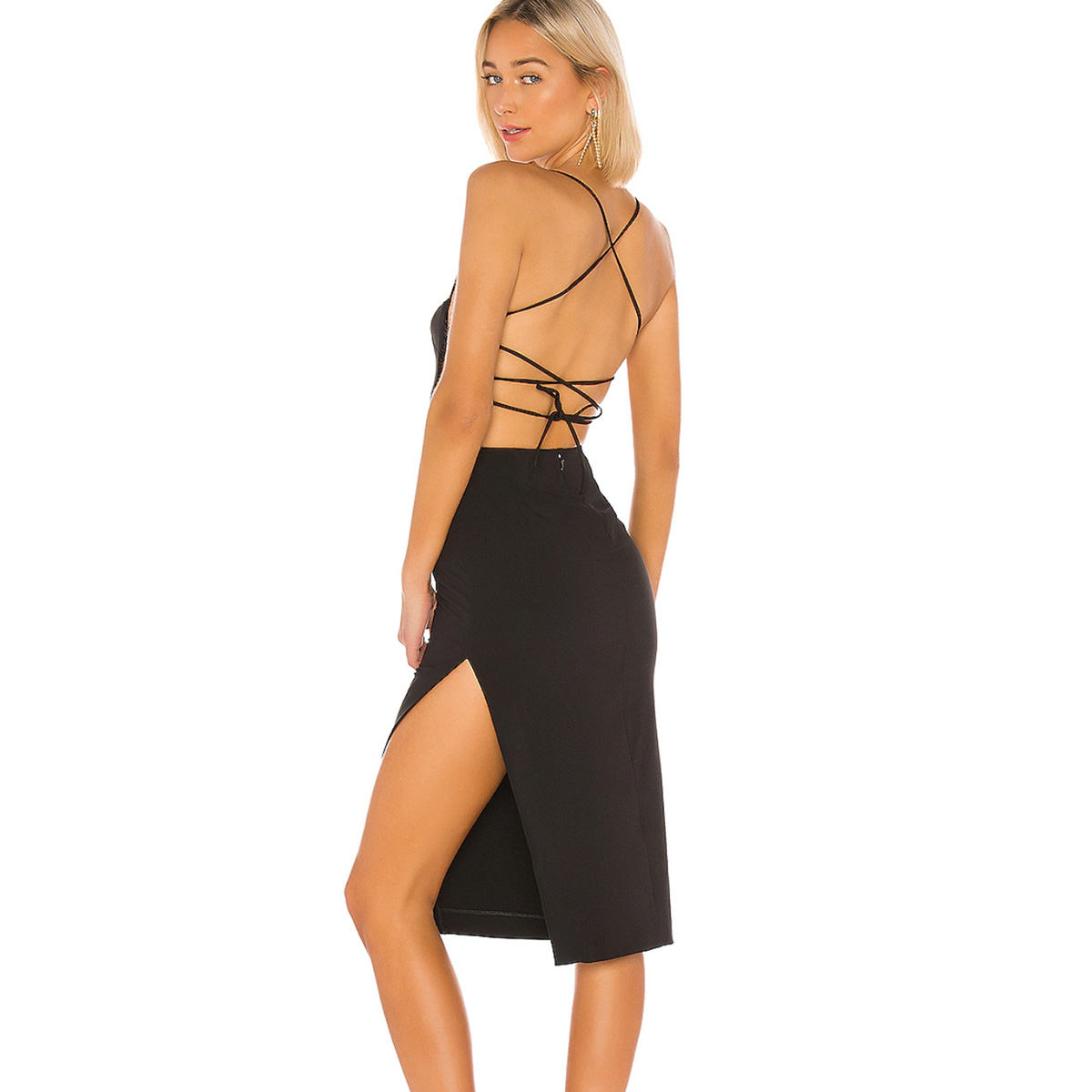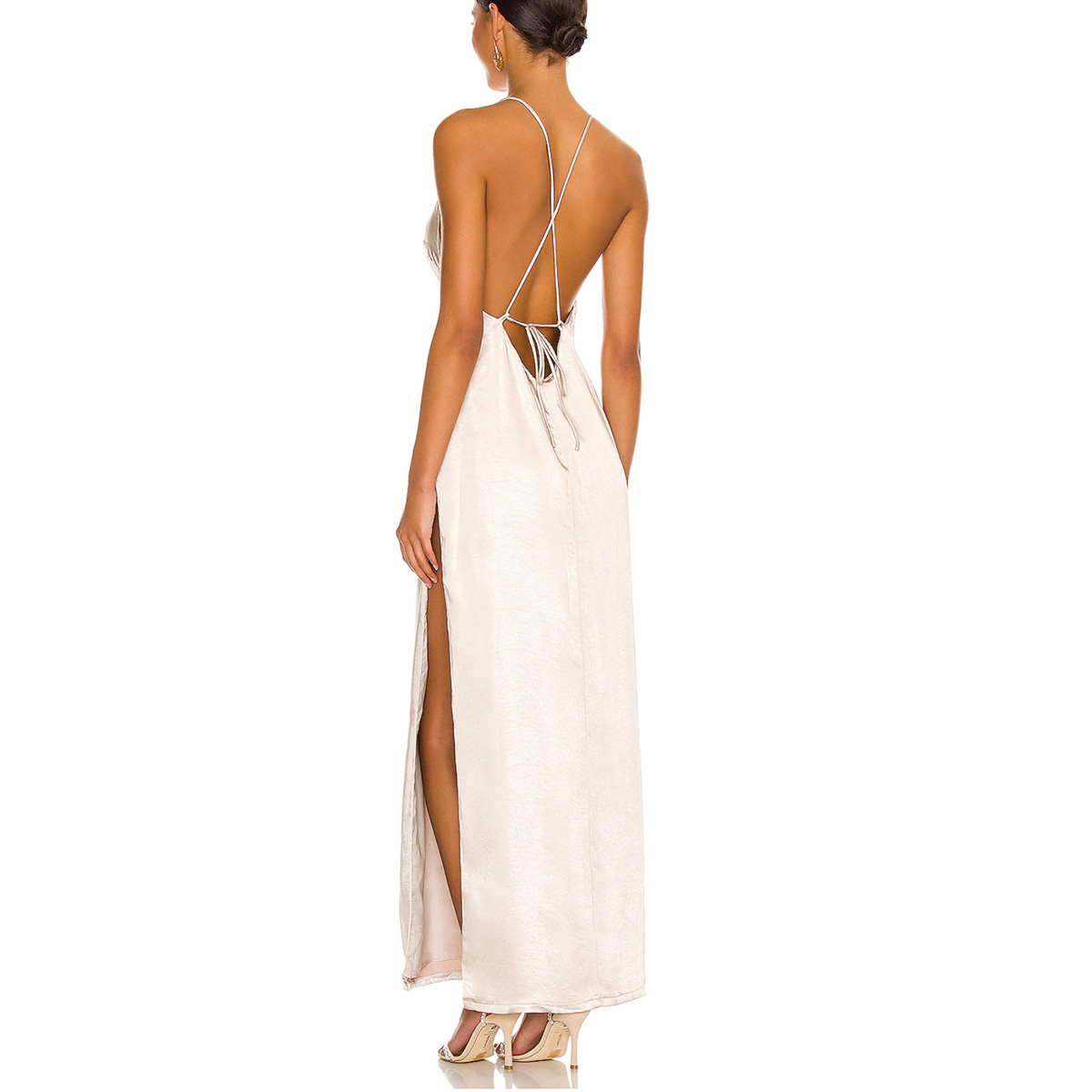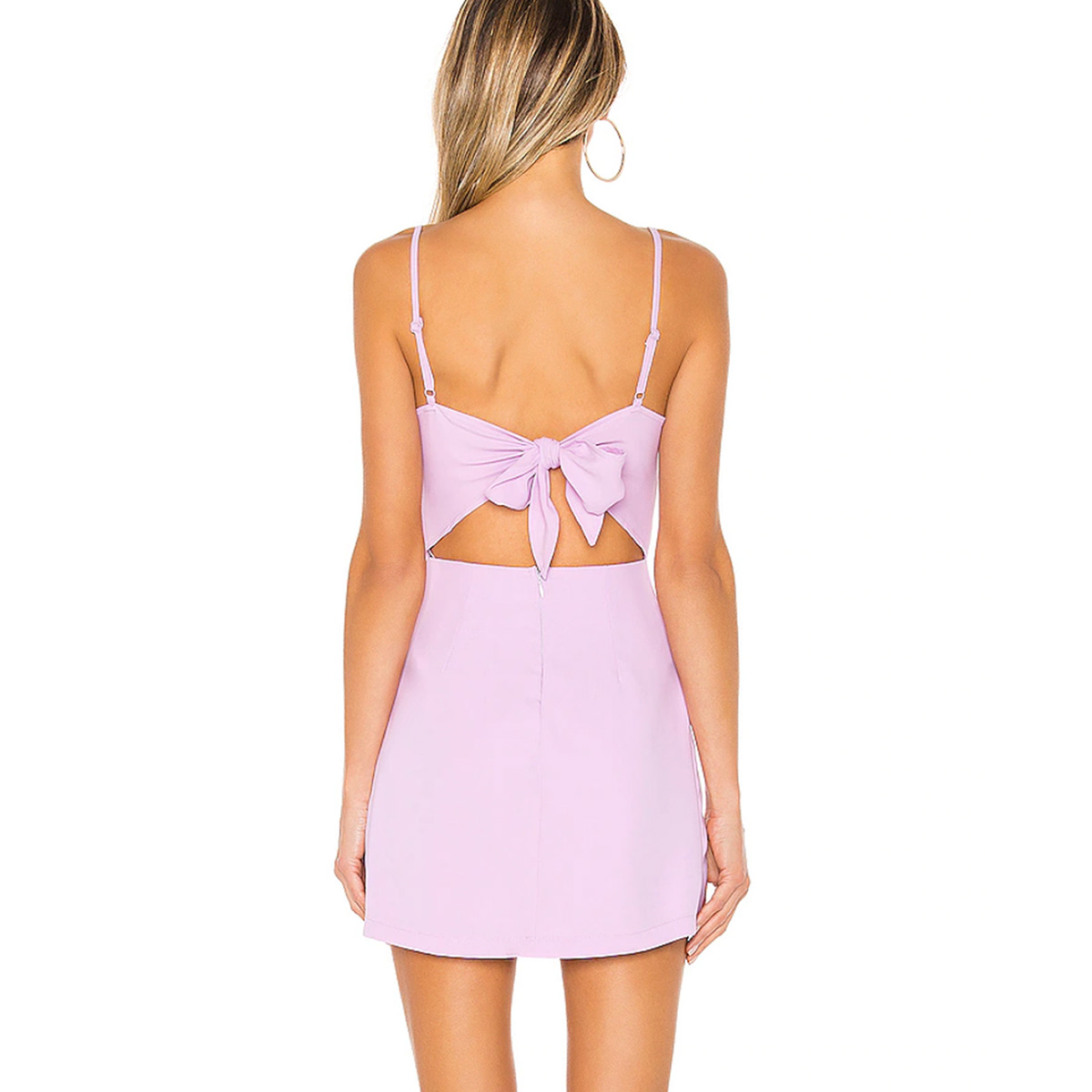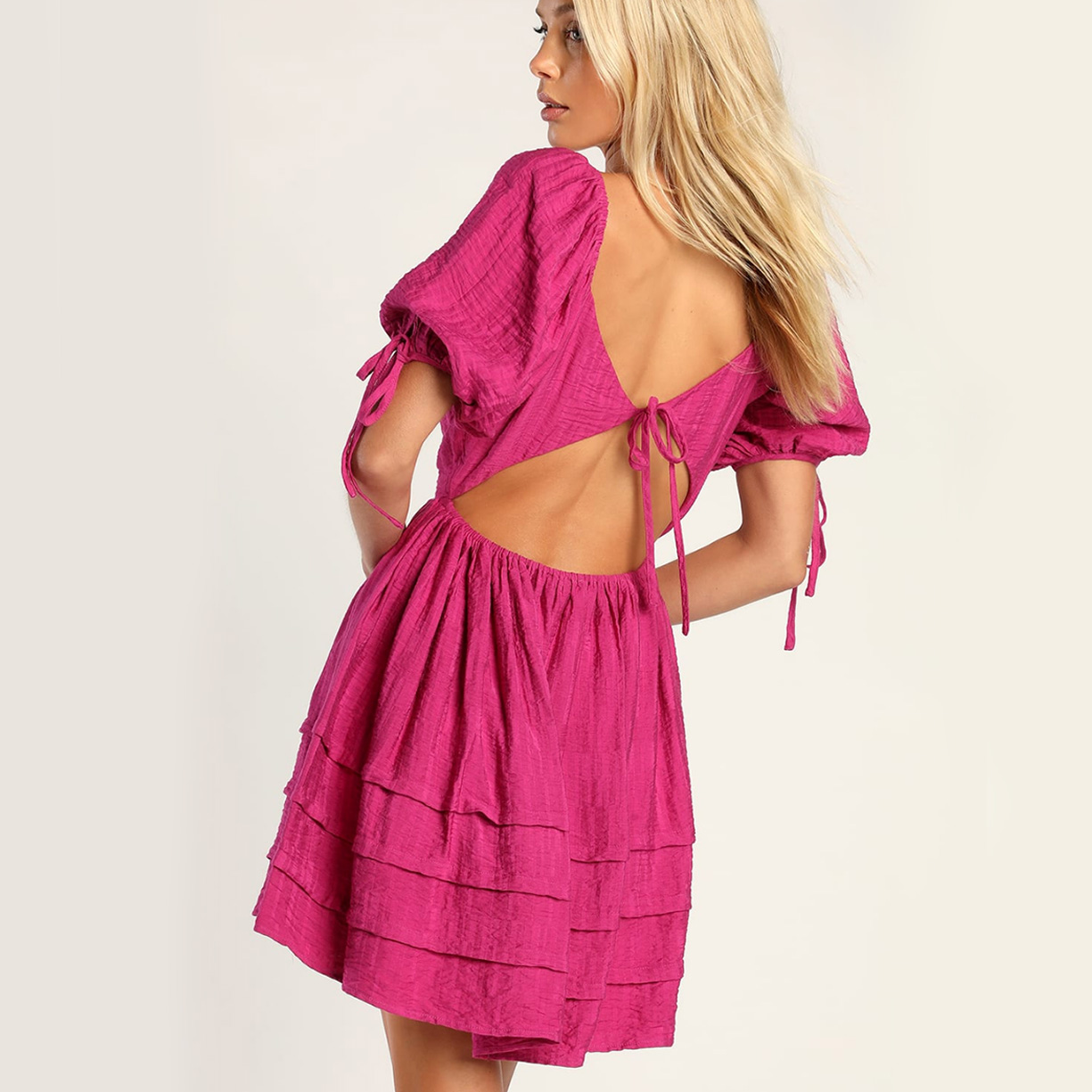 But what about a bra?
When I wear these styles, I usually opt for a simple backless sticky bra to add a little bit of shape and a pad to my bust. Granted, I don't have too much in the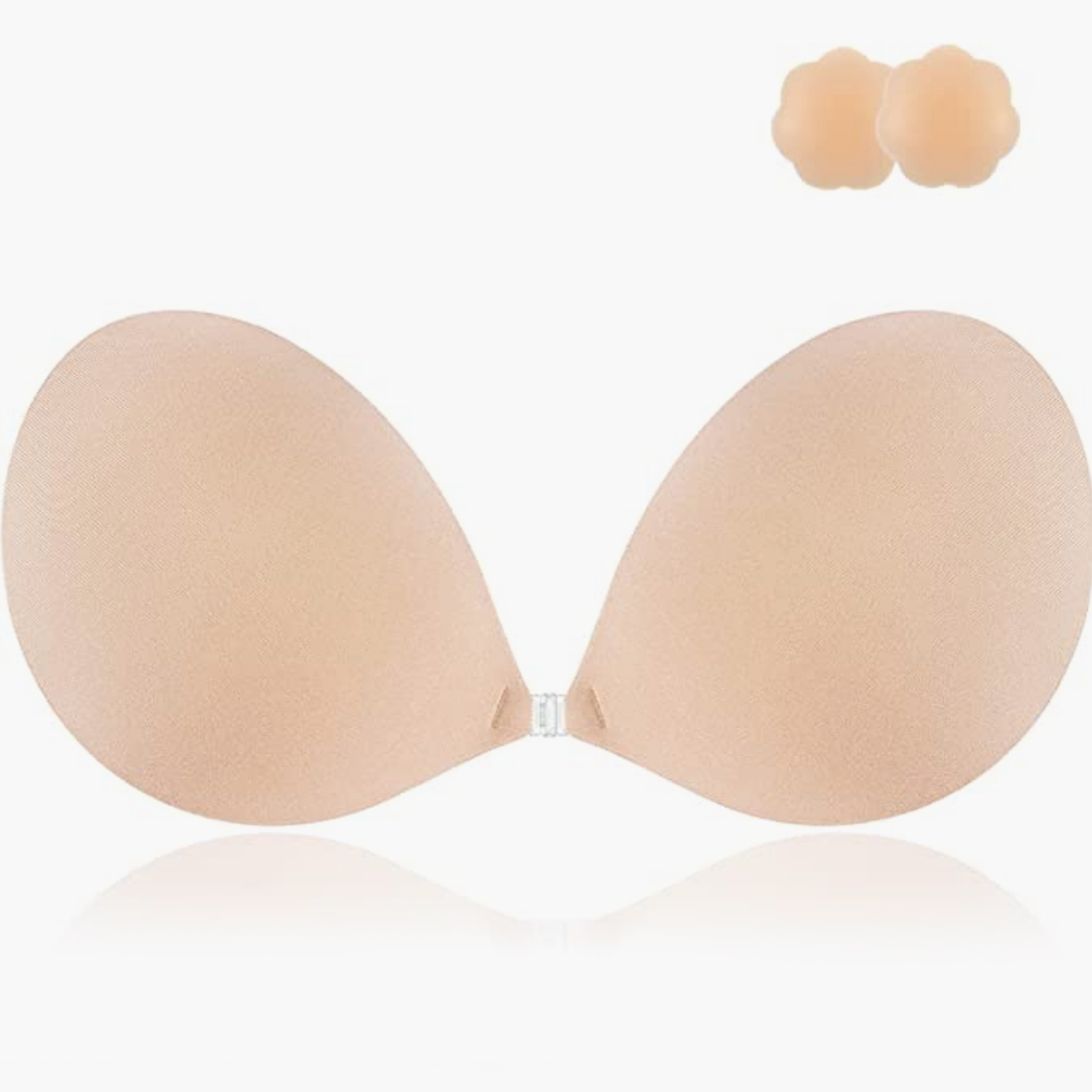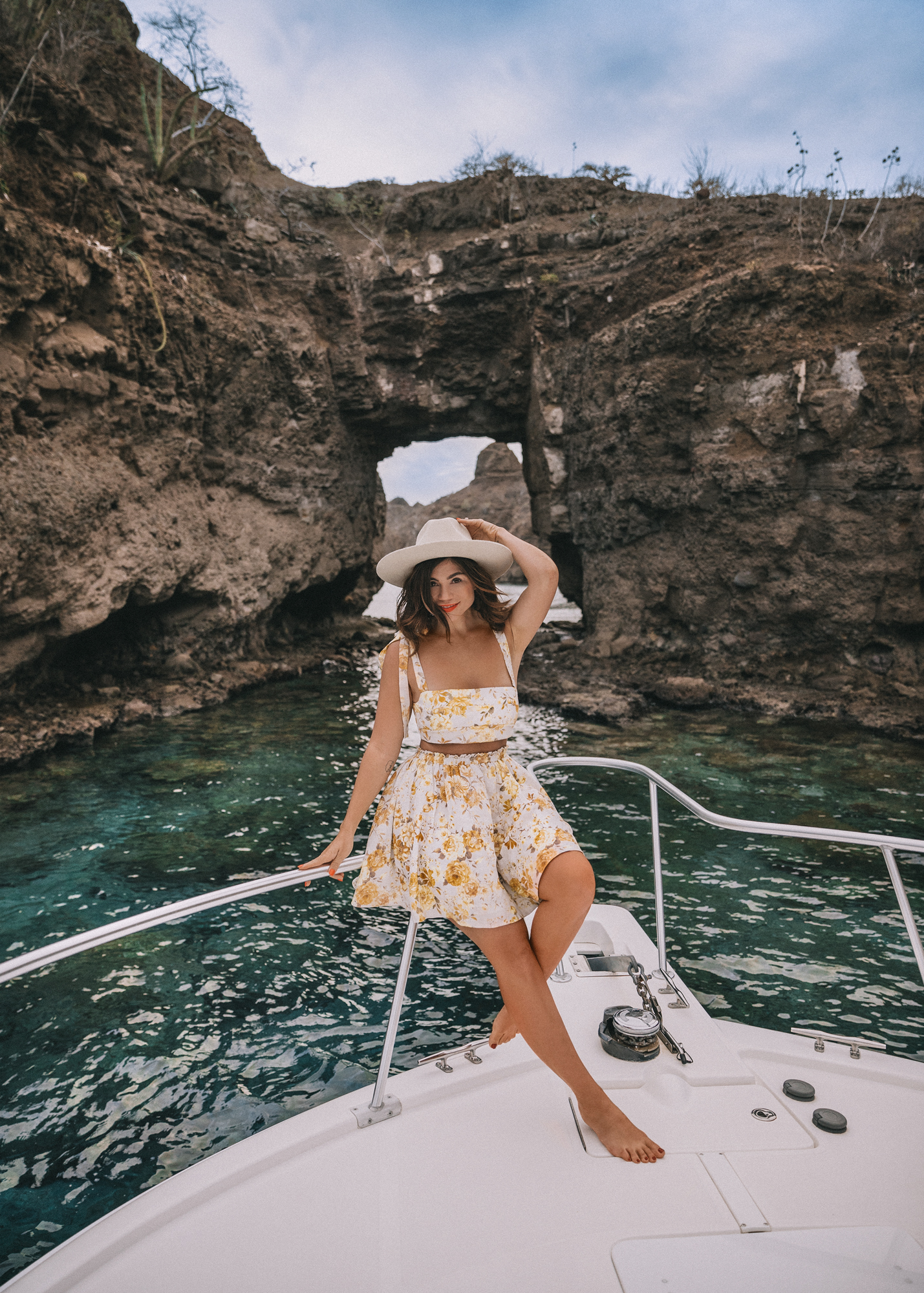 Instead of buying a dress, I will often go for a matching two-piece top and skirt set. This way you can buy a top in a smaller size than a bottom so that both fit perfectly, in addition to highlighting a small waist. I LOVE a set for the not only the individualized sizing, but also the versatility: the pieces can be worn together for a full look, or individually paired with jeans, basics, or swimwear to maximize getting the most out of your clothes.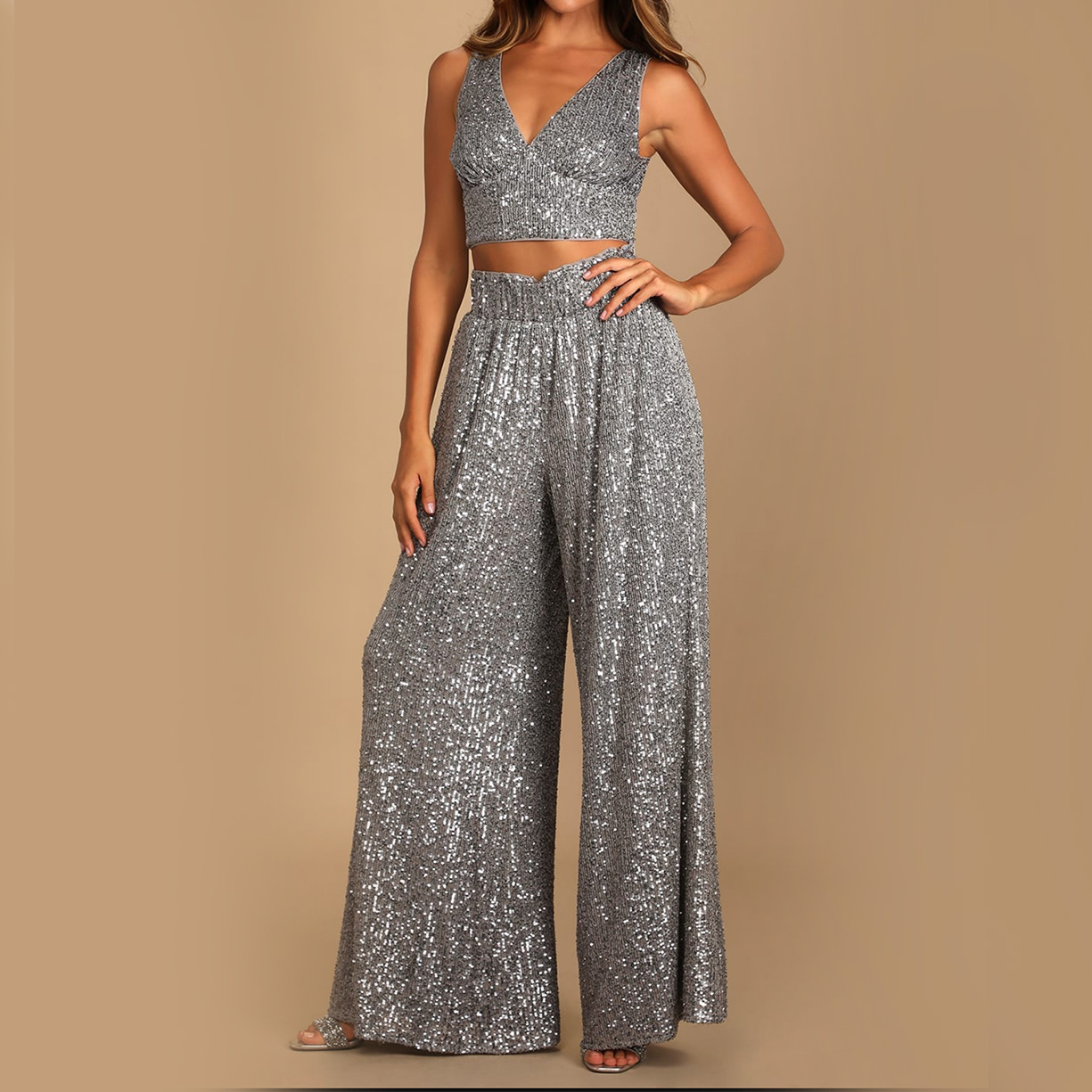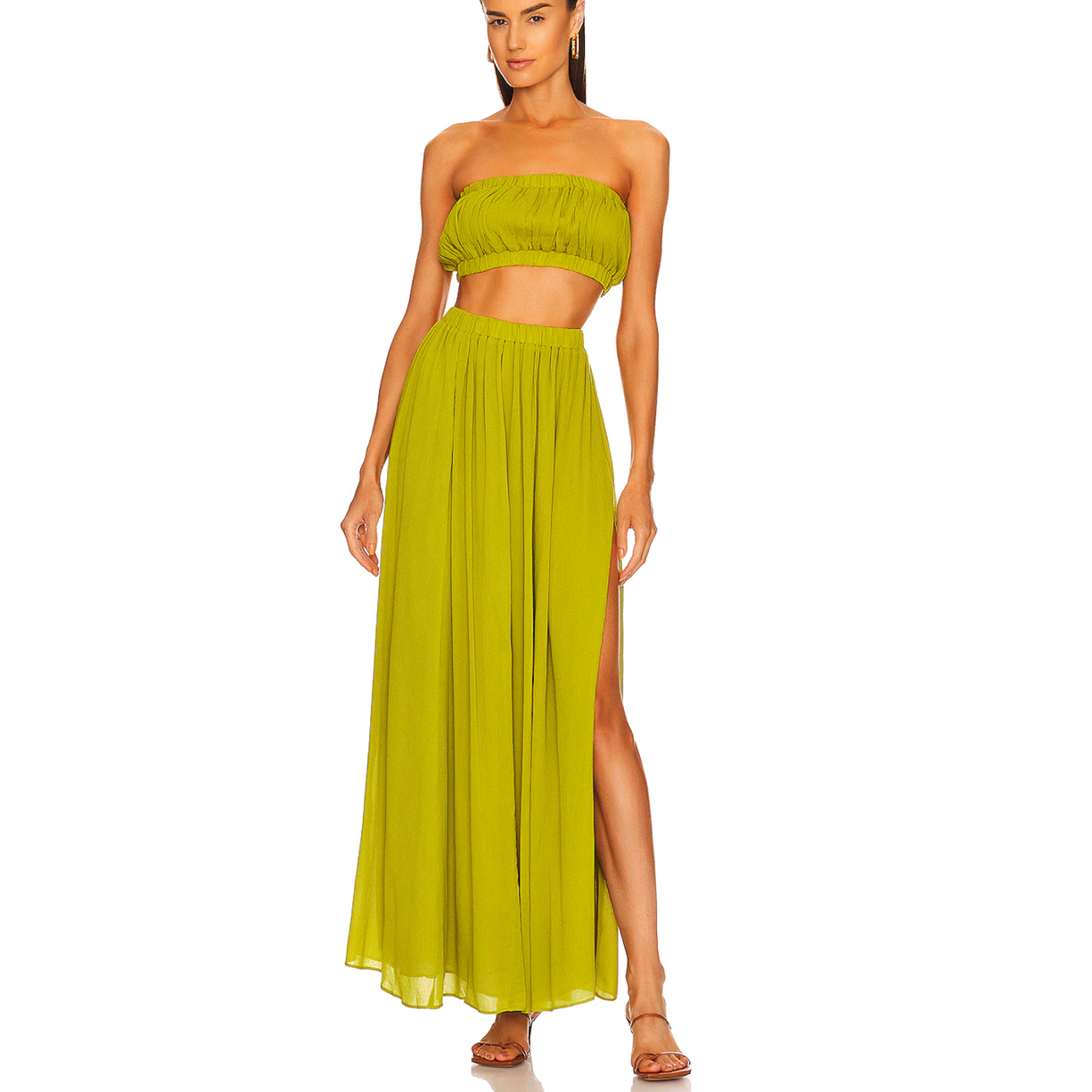 Due to the same small ribcage that creates a defined waist, sometimes my overall chest measurement is just too narrow to hold up a dress in a size that fits my waist and hips. I have never found a bra that gives me as much added size and push-up as the Victoria Secret Very Sexy Bombshell Add-2-Cups Push Up Strapless Bra - . I have rebought this bra in both the standard and convertible strapless versions multiple times over at least the last 10 years. The "praline" cover is a perfect nude for light to medium skintones, and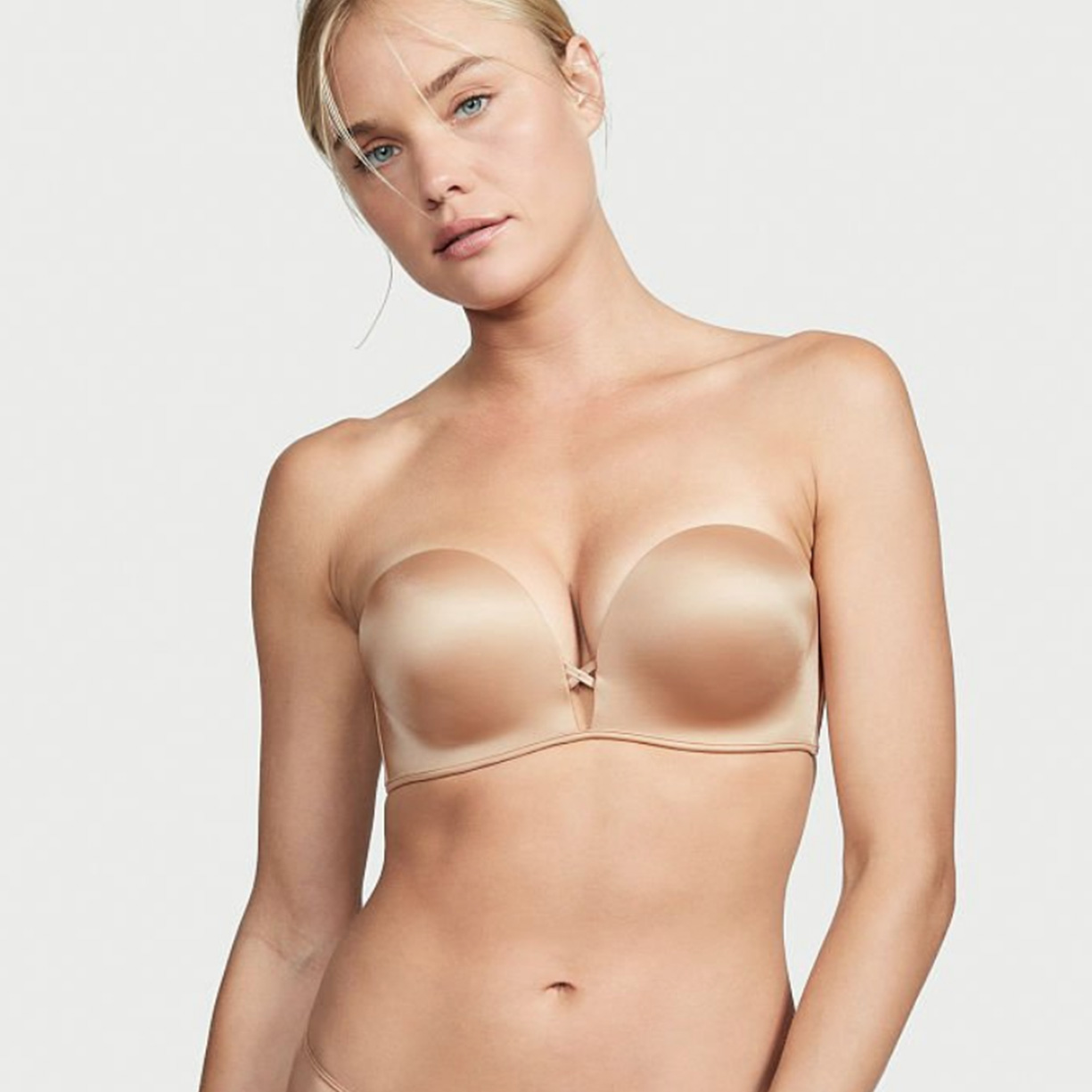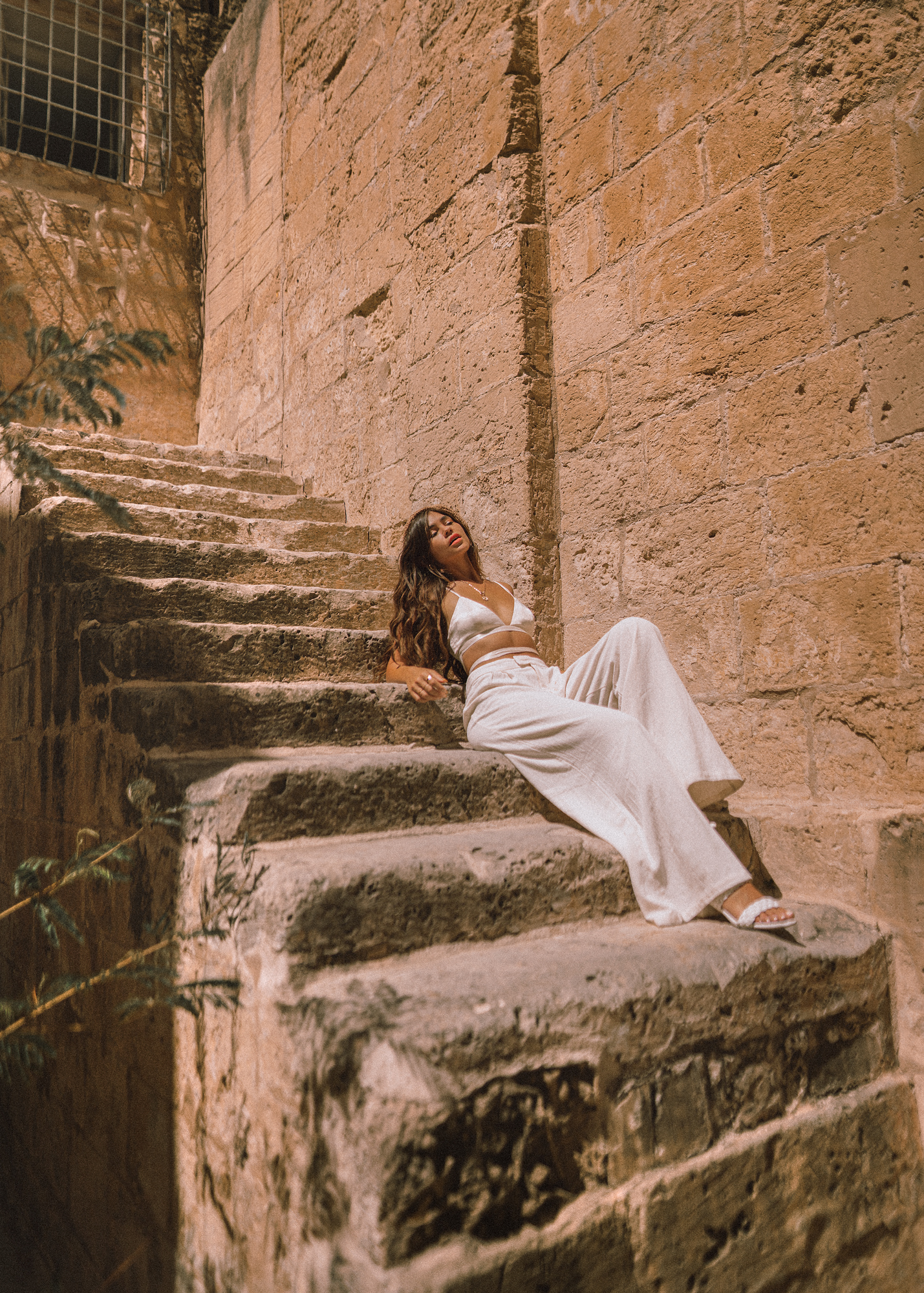 Unlike super tailored skinny trousers, the more modern wide-leg and looser fitting styles are AMAZING for curvy bodies. Wider cuts in the hips and thighs means more forgiving measurements, as well as being so much more comfortable than the last 15 years of trousers have been. Trousers and flowing pants are a fantastic piece for highlighting a small waist and hips and are so easy to dress up or down, cool or warm.
Pair a trouser pant with a crop or bralette top and heels for a sexy, fun, summery look. (On my honeymoon in Europe this summer, I wore white and tan linen pants and tiny tops pretty much nonstop) Throw on a pair of sneakers like Nike Air Force 1s for a casual 'cool-girl' style, or add a long sleeve, boots and overcoat for a chic winter look. You can even wear the same pair of pants for all three! I'm hoping this style stays for a few years to come because I am really loving them!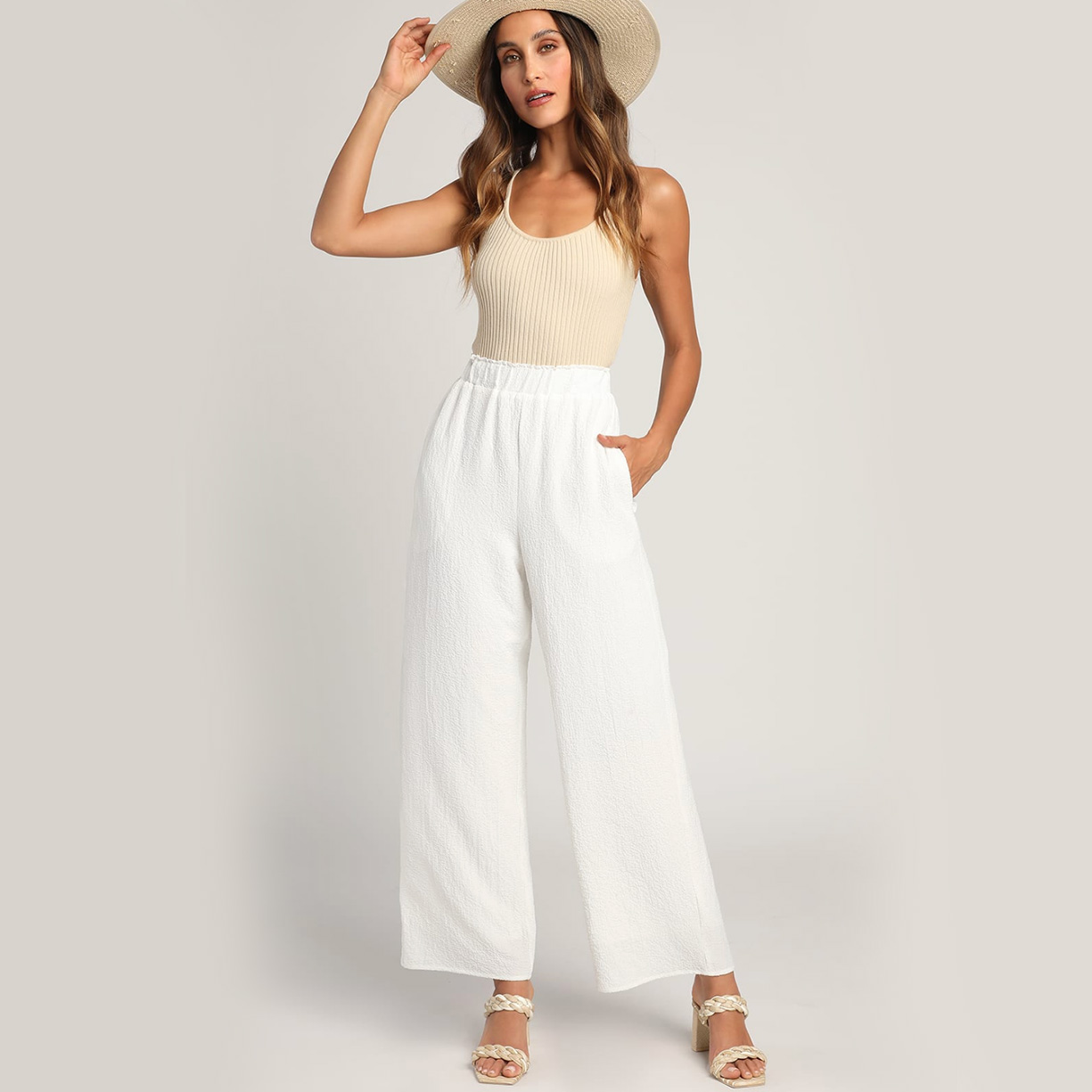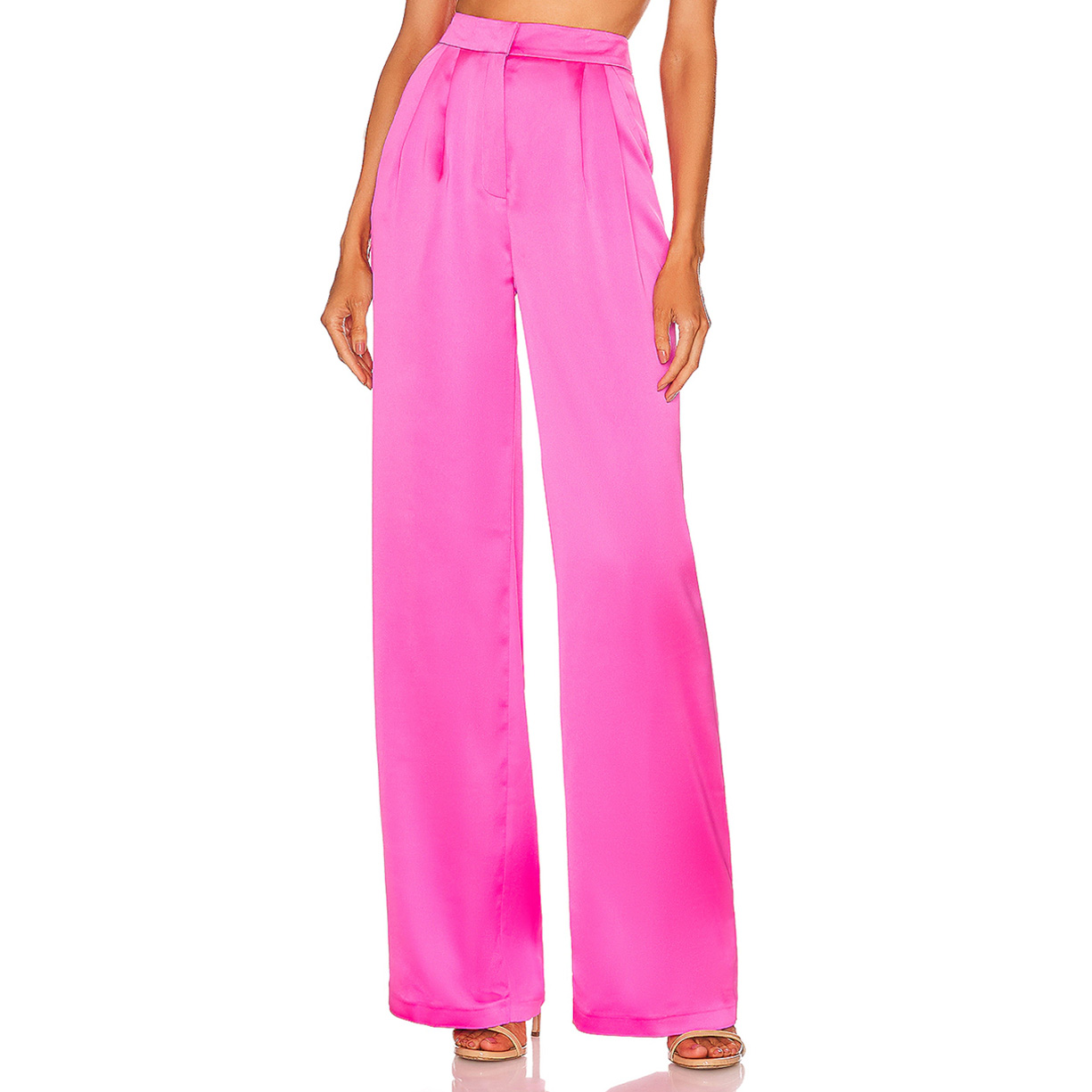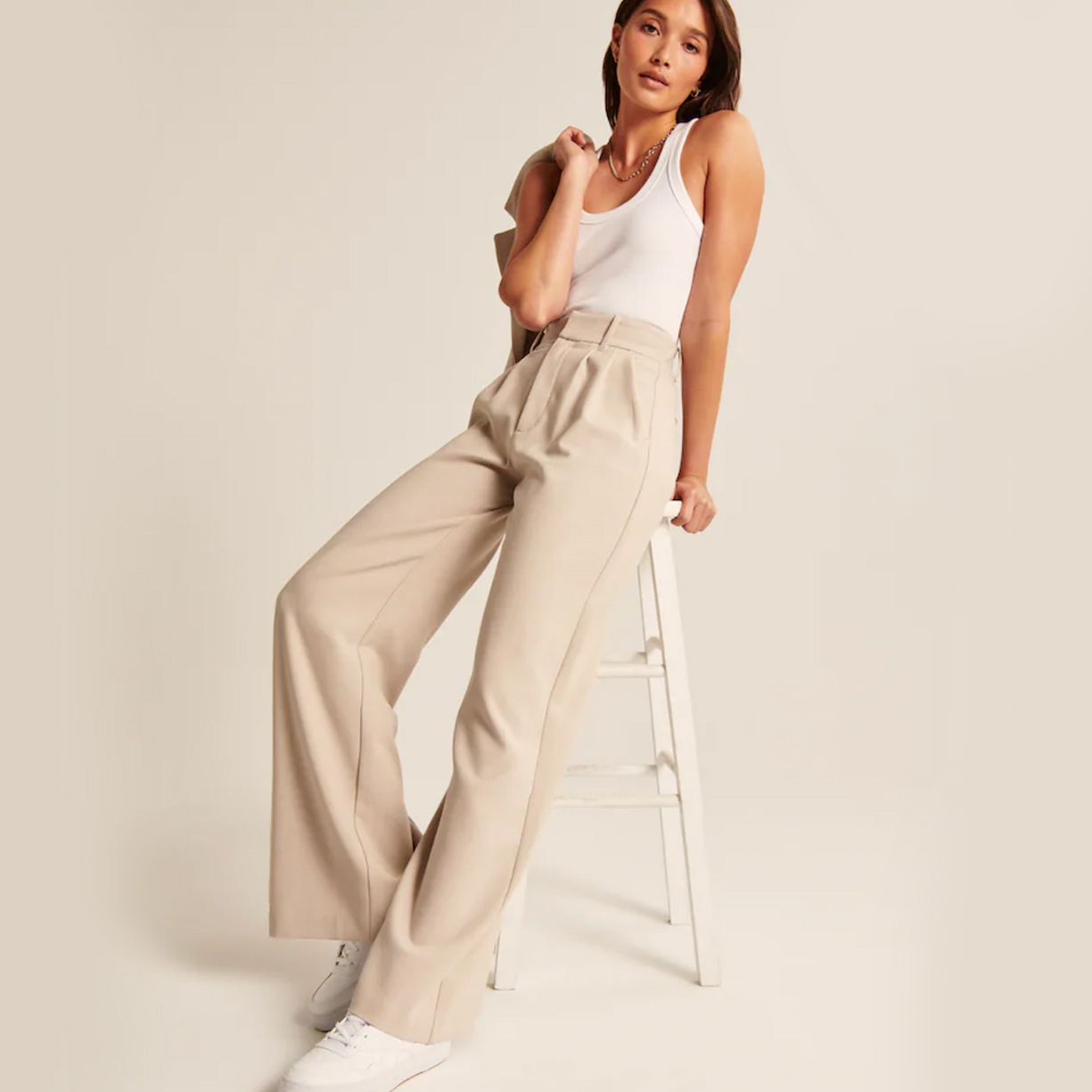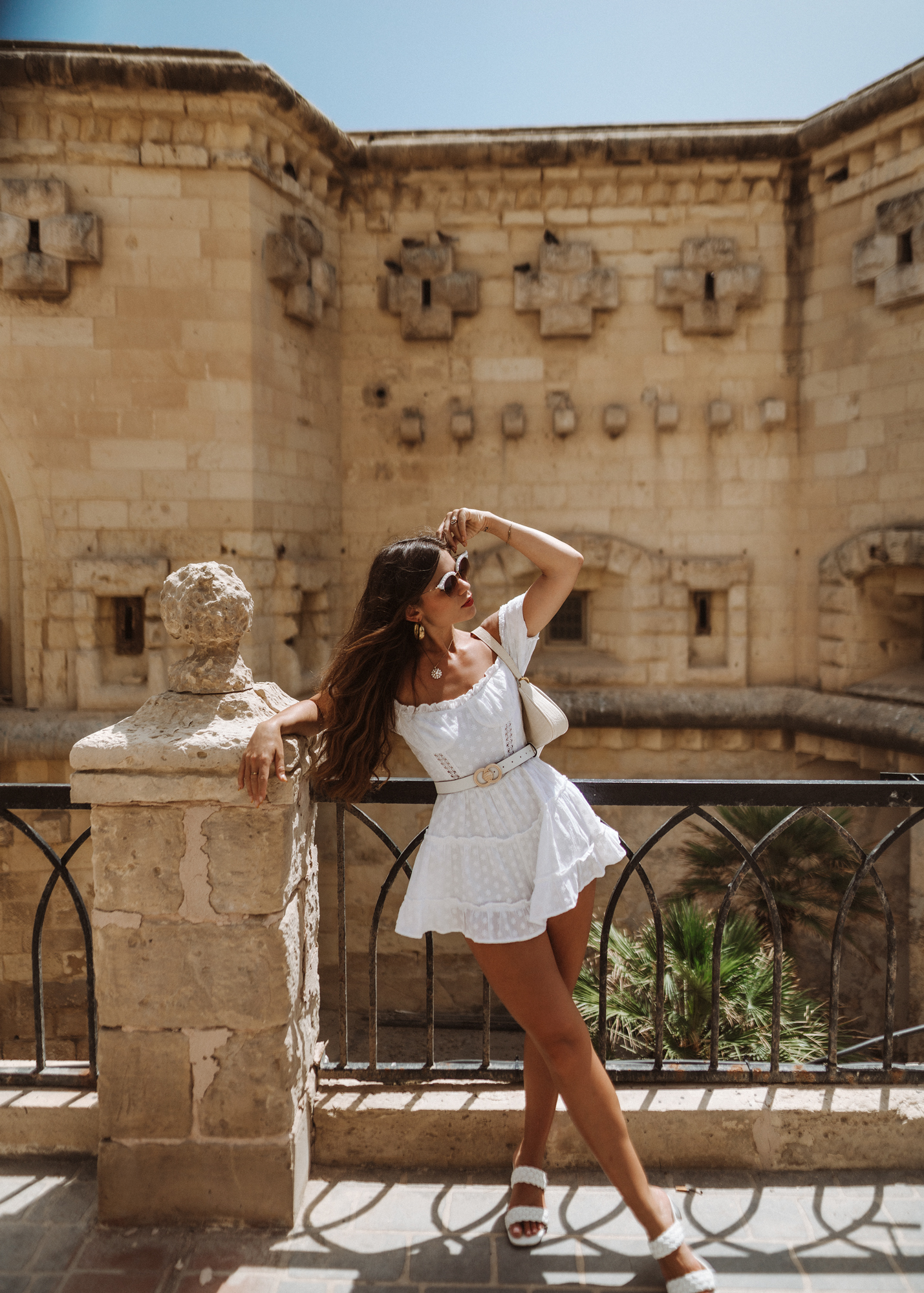 While Fit and Flare comes in out and out of trendiness every few years, an A-line shape is so classic that a well fitted, flowing sundress or more formal cut is always in style. An open-hip style is often the safest bet for shopping online, as you can fit only your waist and bust measurement and almost guarantee a perfect, easy fit.
Strong definition at the waist and then flowing fabrics below is also a universally flattering look - and great for sitting, eating, drinking, or any activity that might make you a little self conscious in a body-con style. For weddings and events, I always look for this style to know that I will both be comfortable and look my best!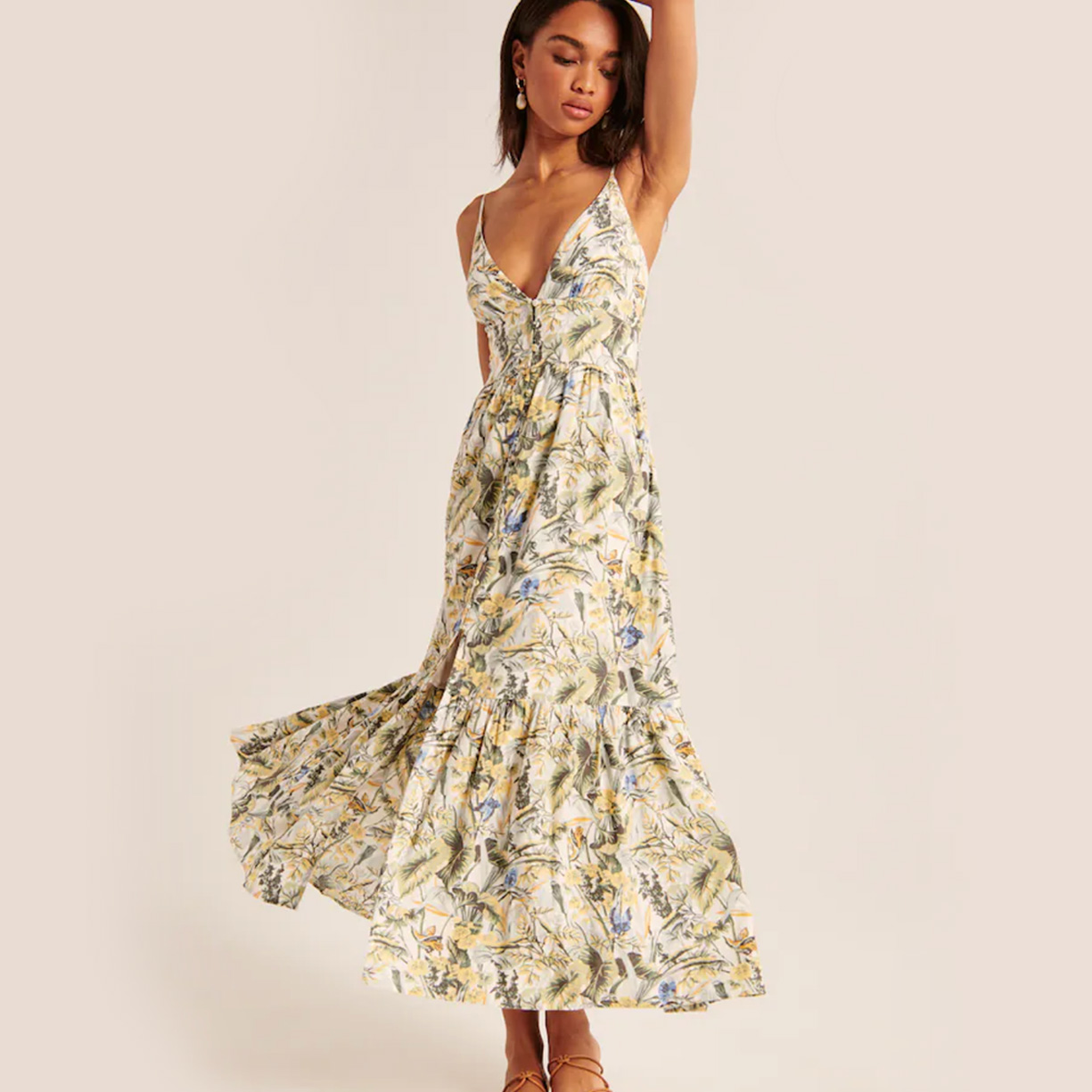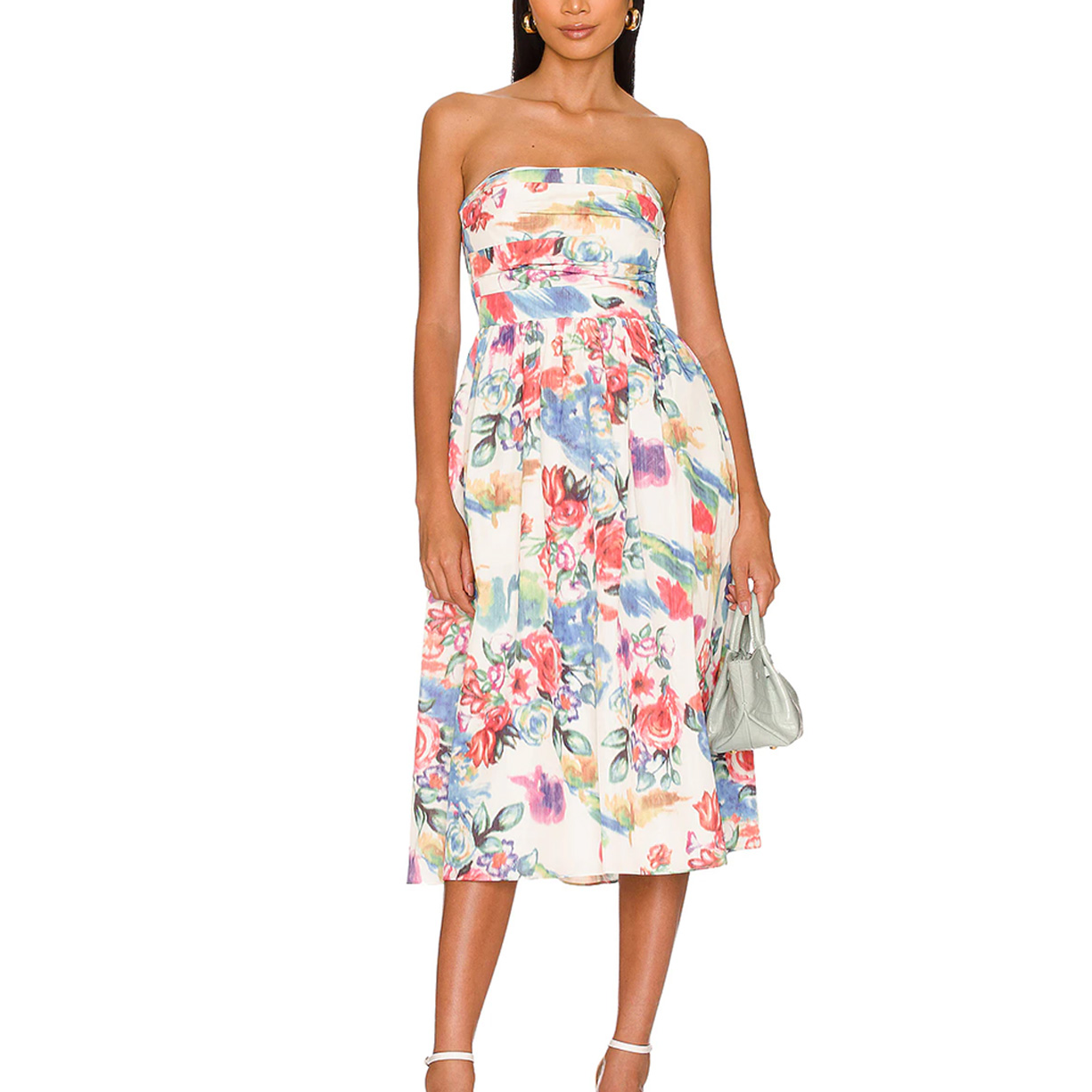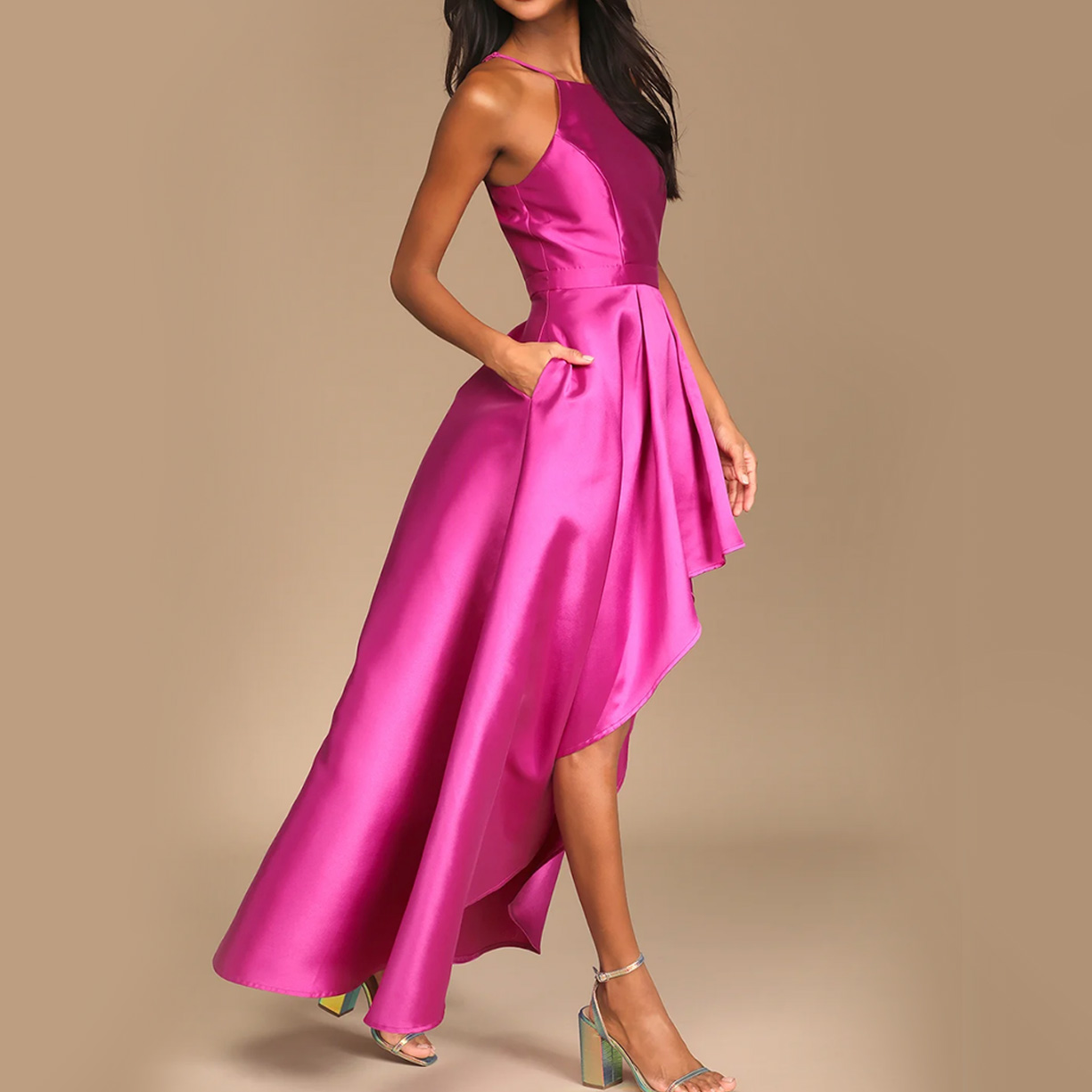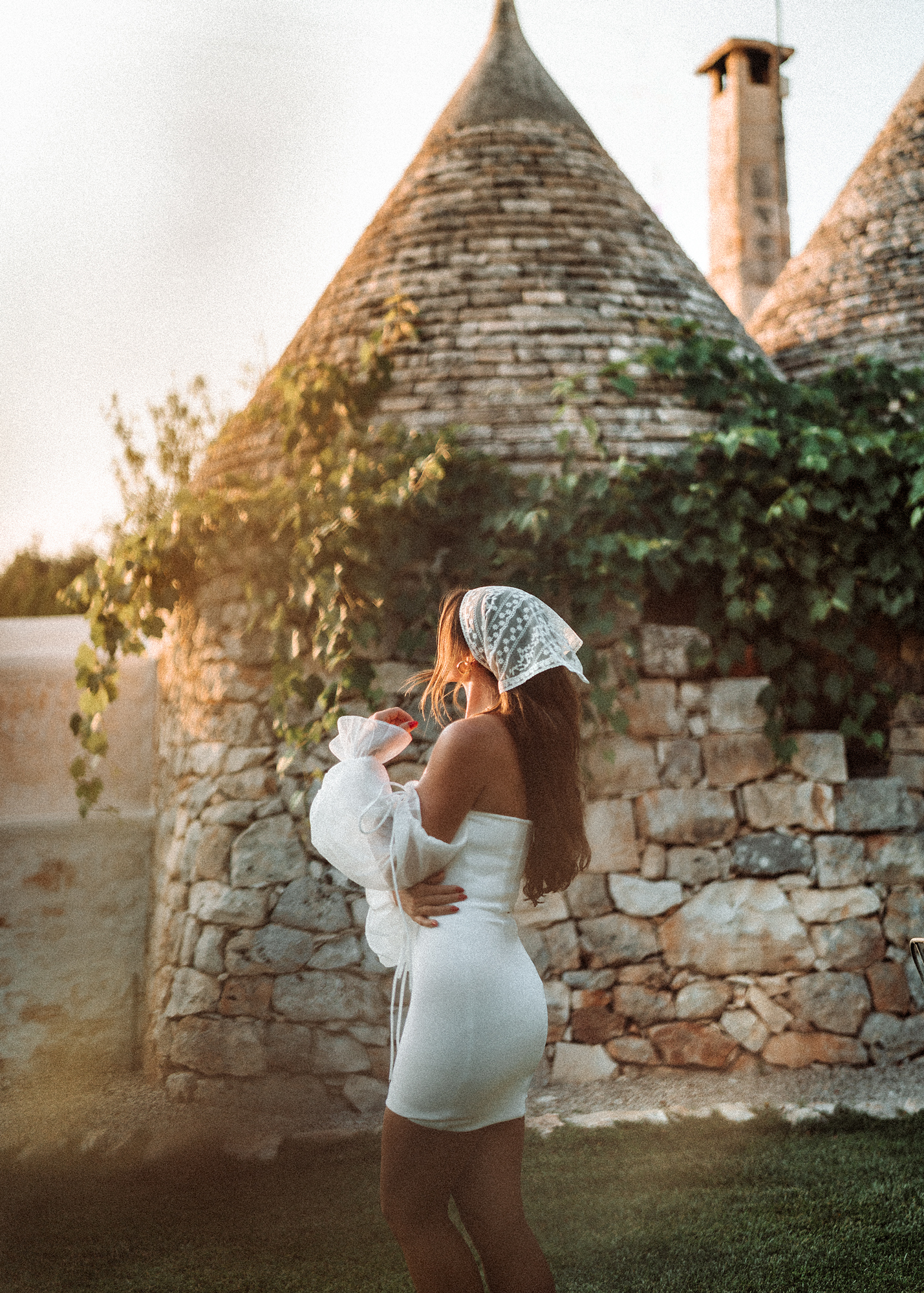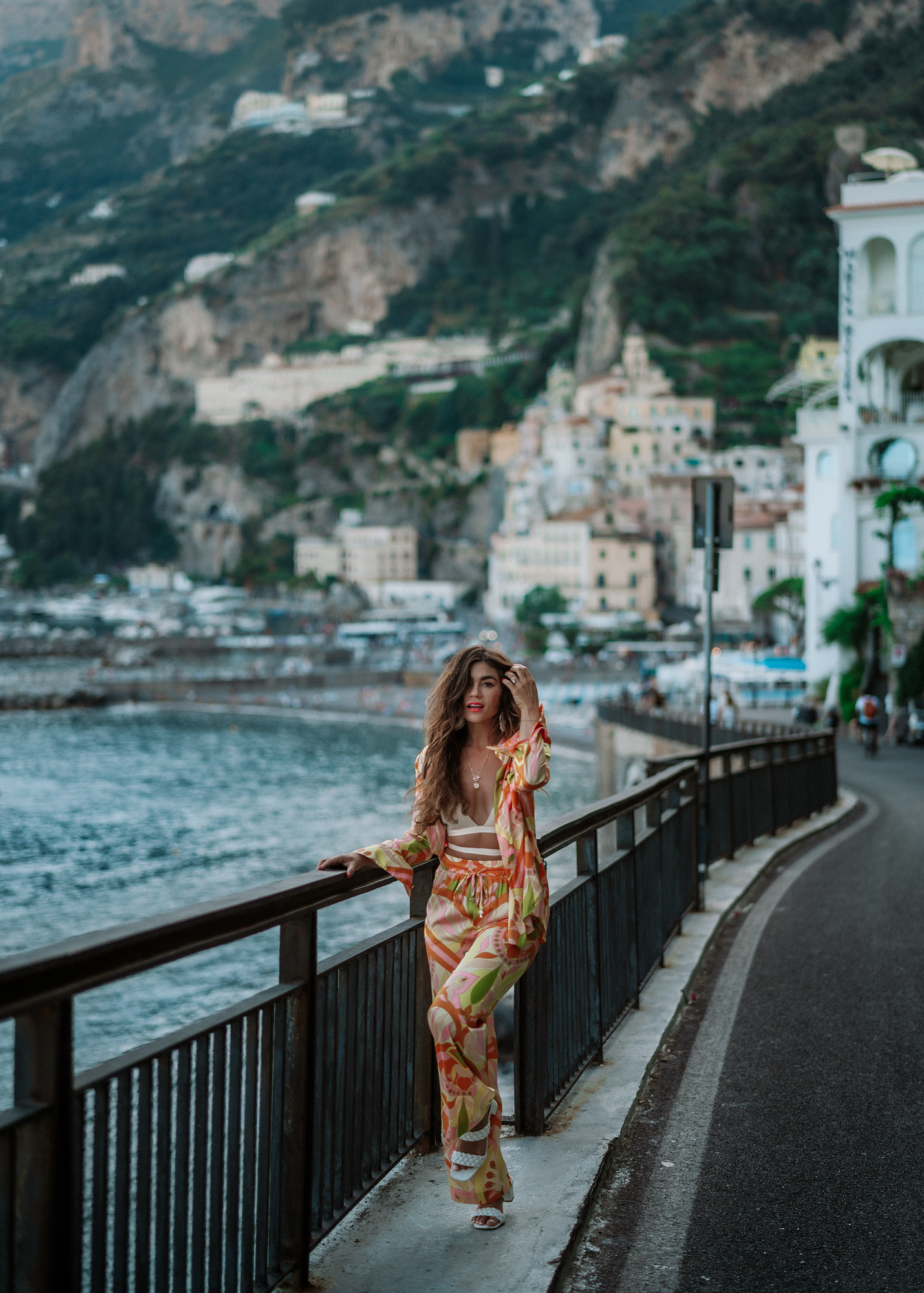 Happy Shopping!
LIKE THIS POST? PIN IT FOR LATER AND SHARE IT WITH OTHERS!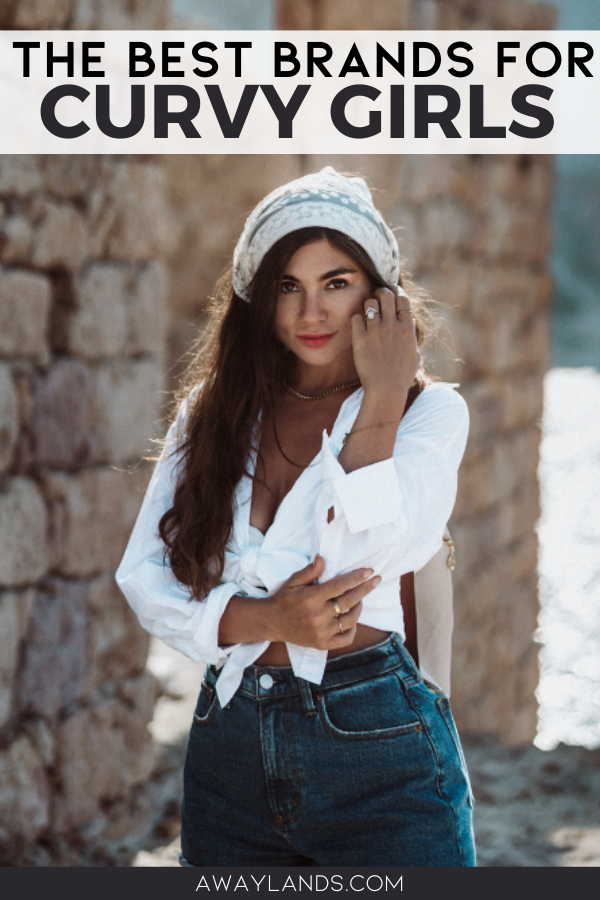 xx