July 26, 2019 Travel Guides
Zhujiajiao Water Village, The Best Day Trip from Shanghai
Shanghai is one of the world's largest cities - with a population topping 26 million people. It's wild and busy, with a mix of glittering new towers and shopping malls, colonial architecture, traditional Chinese areas, and all of the highs and lows of big cities around the world. While we only had a couple of days here, we knew that we needed to see a little more of China than just this major hub - even if we didn't have time to get too far out of the city.

While traveling in Shanghai, If you have time for a quick day trip, hop over to Zhujiajiao, an ancient water town about 30 miles west from Shanghai. Travel back in time 1,700 years ago as you walk through winding stone pathways and explore the ancient traditional style buildings. This water village gets its nickname, the Venice of China, for its many winding stone pathways and bridges, and homes, cafes, and shops lined up on the riverbanks. The water village is one of the best preserved ancient water towns in all of China - and is well worth a visit.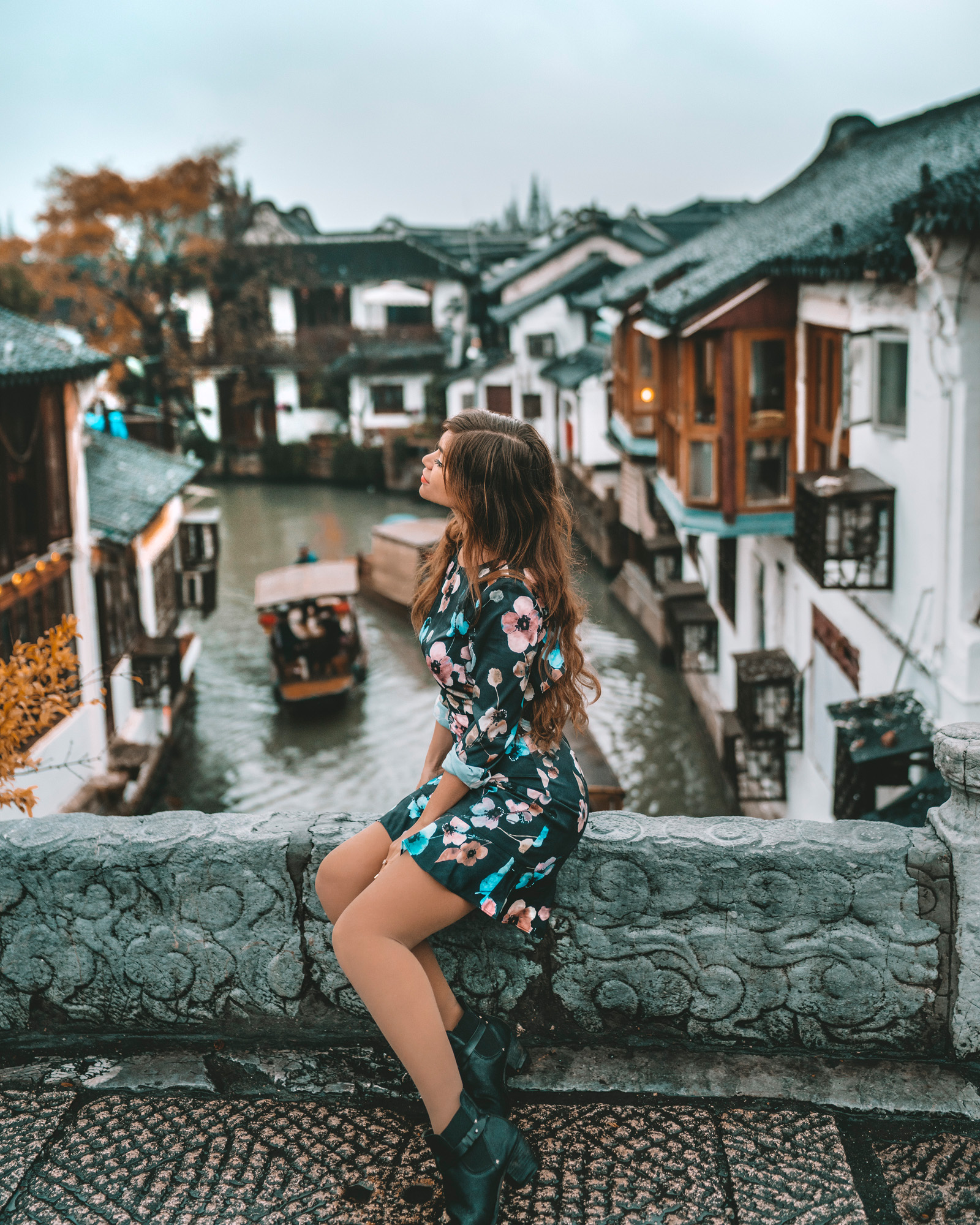 Our day here was chilly and full of rain - but even with less than ideal weather, the town was still stunning. As this isn't a particularly rainy area, you will likely have much better luck than we did!
Getting There:
By Metro: Take Shanghai Metro Line 17 and exit at Zhujiajiao Station. It will be about a 15 minute walk from there
By Taxi: Grab a taxi. A trip to Zhujiajiao Water Town from Shanghai costs about 200 yuan and will take approximately 60 minutes but can take longer during peak traffic hours.
By Bus: Take the Huzhu Express Line or Huzhu Special Line to Zhujiajiao Bus Station at the Pu'an Road bus station near People's Square in Shanghai. This should take around one hour for the express line and around 90-120 for the special line.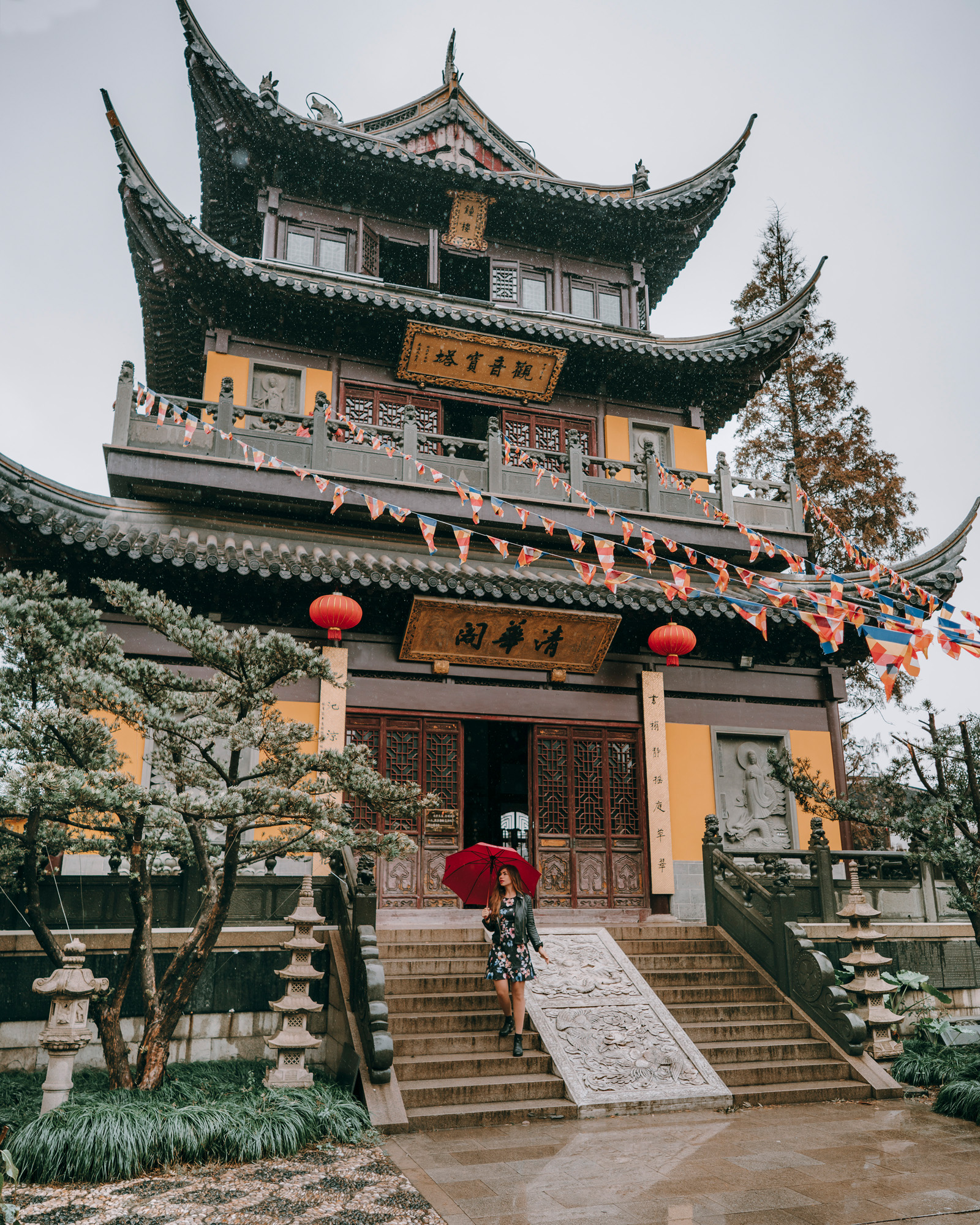 Don't Miss Out On:
Walk along Bei Dajie (North Street): this street is the best preserved street. Many of the buildings lined along this street are 100 years old. Take a leisurely stroll as you explore old buildings. There are also plenty of modern stores selling snacks and souvenirs.
Fangsheng Bridge: this bridge is one of the most popular attractions. There are more than 36 stone bridges throughout the village but this one is the most iconic for its height and five symmetric arches. Here you'll find tons of merchants selling everything from souvenirs to traditional snacks.
Kezhi Garden: This garden was built over 100 years ago, combining traditional Chinese with Western styles. There's three main parts to the garden: the main hall, the garden, and a hill area. Be sure to stop by the rooftop of the five-story building for the tallest views of Zhujiajiao.
Go on a boat cruise: another way to see the village is on a gondola. The ride takes you up and down the main canal for about 10 minutes or opt for the longer cruise which takes you all around the town and back.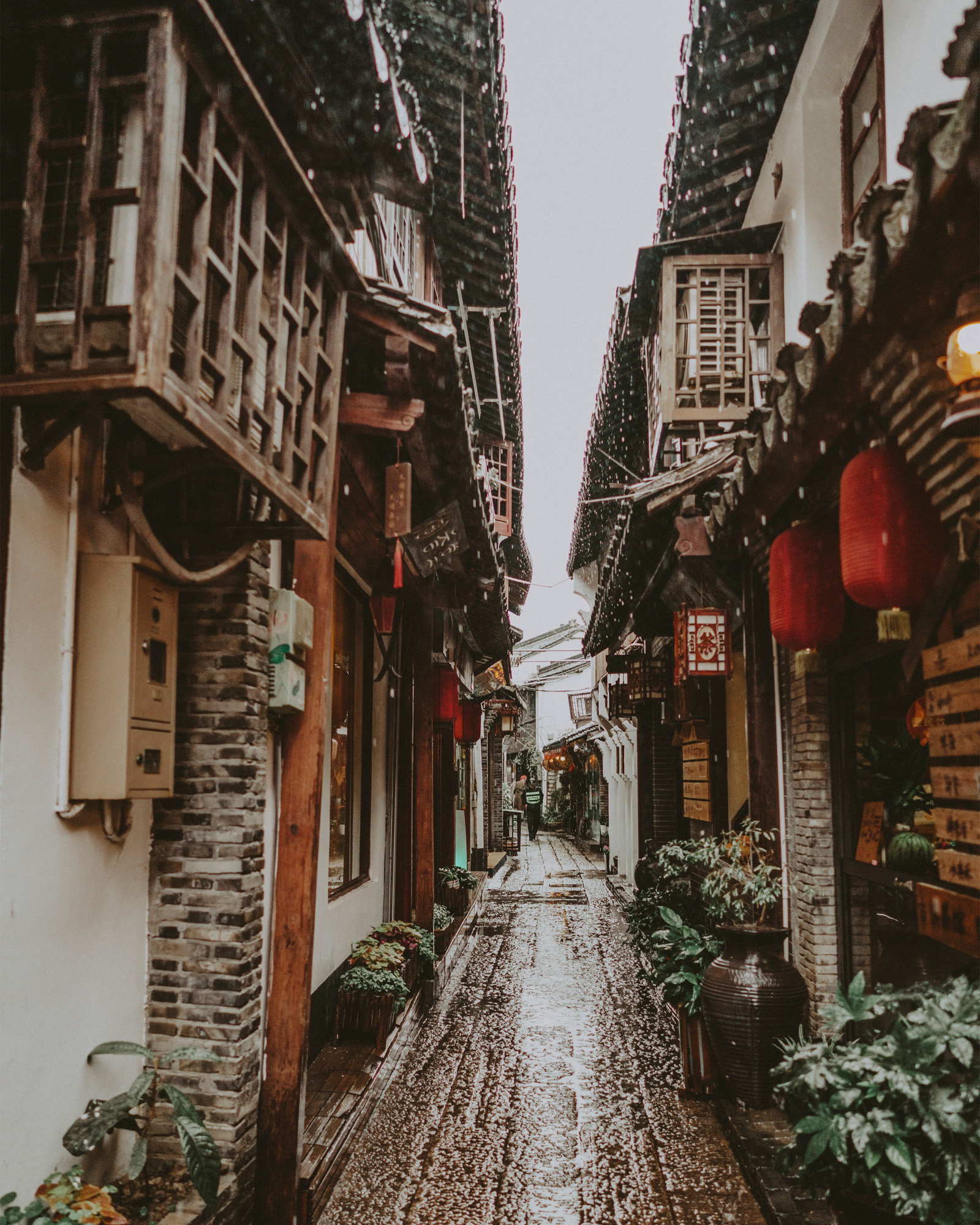 Where to stay:
While the village of Zhujiajiao itself does not have many places to stay overnight, i's a quick trip from Shanghai. The city is massive and it can feel overwhelming as a first time traveller so here's a couple of options.
High End: Hyatt on the Bund - With a perfect location right on the High-End Bund neighborhood, unbeatable skyline views, and one of the best Chinese restaurants in town (our local guides told us that the hotel restaurant here is their absolute favorite), This Hyatt is one of the best Luxury options. ($300-500/night)
Mid-Range: Le Royal Meridian Shanghai - Located along the bustling East Nanjing Road Pedestrian Street, the 66-story Le Royal Meridien is one of Shanghai's landmarks in the city center. ($180-300/night)
Budget-Friendly: Pullman Shanghai Skyway - This hotel Features a spectacular view of city skyline, gym, indoor heated pool, and 6 dining options for around $100/night.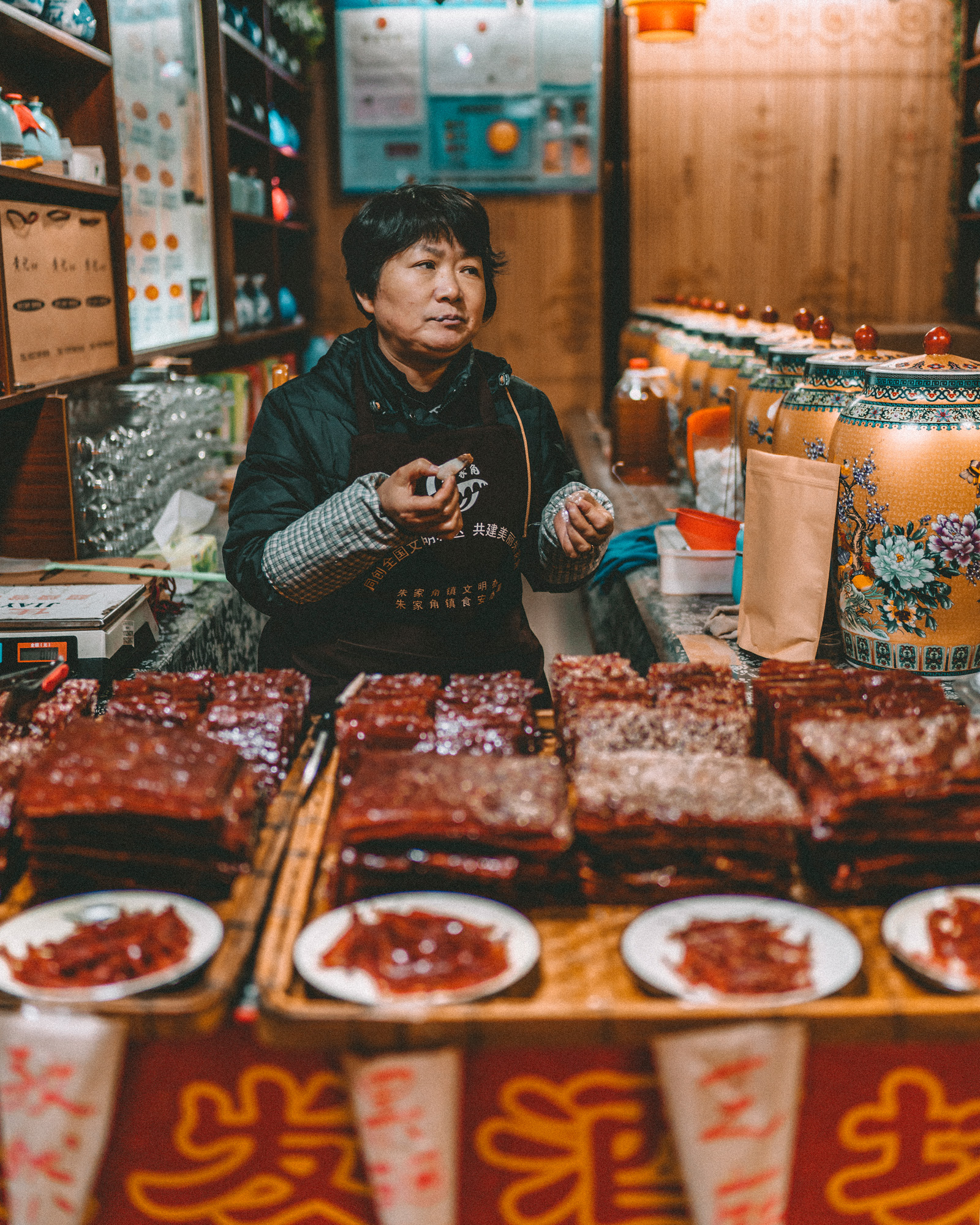 Travel Tips:
Entrance fee: There is no entrance fee to enter or walk around, but entrance into many buildings and attractions do require tickets.
Tickets come as all-in-one, with different prices for a different number of stops, in a way that reminded us a bit of an amusement park. More information in available on the village's website here.
A few examples:
1. CNY 30 for four scenic spots (including Tongtianhe Medicine Shop, Qing Dynasty Post Office, Y-Art Gallery, and Kezhi Garden);
2. CNY 60 for eight scenic spots (including Y-Art Gallery, Tongtianhe Medicine Shop, Qing Dynasty Post Office, City God Temple, Yuanjin Meditation Room, Handwork Exhibition Hall, Quanhua Art Hall and Kezhi Garden);
3. CNY 80 for cruise boat and eight scenic spots mentioned above - As this converts to around $12 USD, we went with this option, so you can spend the entire day popping in and out of different museums, shops, and buildings.
This place is crowded with both local and foreign visitors during weekends and public holidays in China. It is best to visit the town on a weekday, if possible with your schedule.
As with most cities, the earlier in the morning you arrive, the easier it will be to get great photos without a lot of people in them. Most attractions open at 8:30 AM.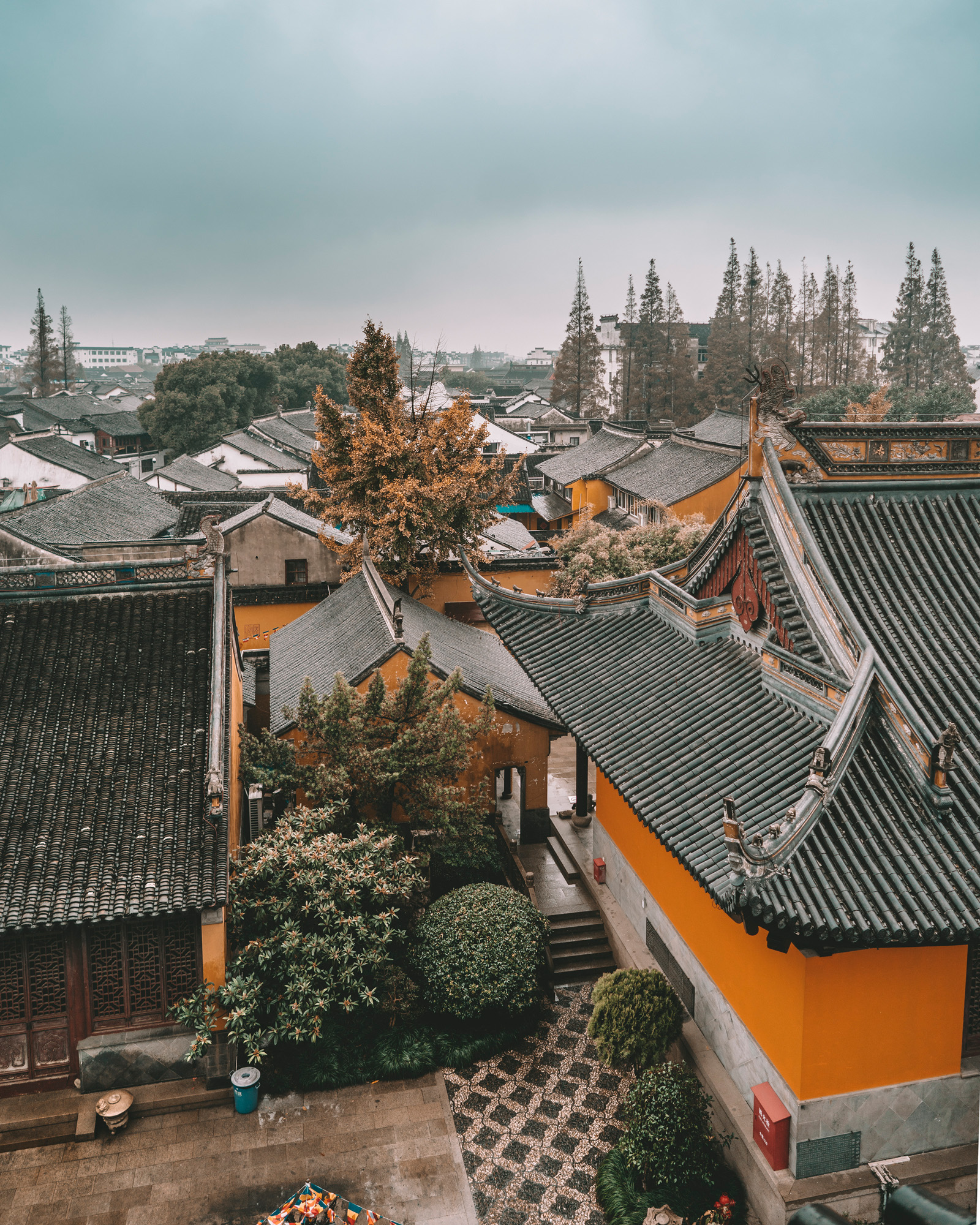 Important Notes on Internet Access:
Most of the most popular internet and social networking sites are blocked and inaccessible in China, including Google, Facebook, and Instagram - you cannot access any of these sites or their subsidiaries on your phone, computer, or tablet. (Which was obviously a huge issue for us!)
To access the internet, you need to download and use a VPN - a virtual private network.
The best source of information for all things VPN is ProPrivacy - which VPNs are accessible and functional within China is constantly changing, before your trip, check ProPrivacy to see which ones are the best rated and most secure!
If you are unfamiliar with what a VPN is how to use one, check out ProPrivacy's great beginner's guide to VPNs.
Get Inspired: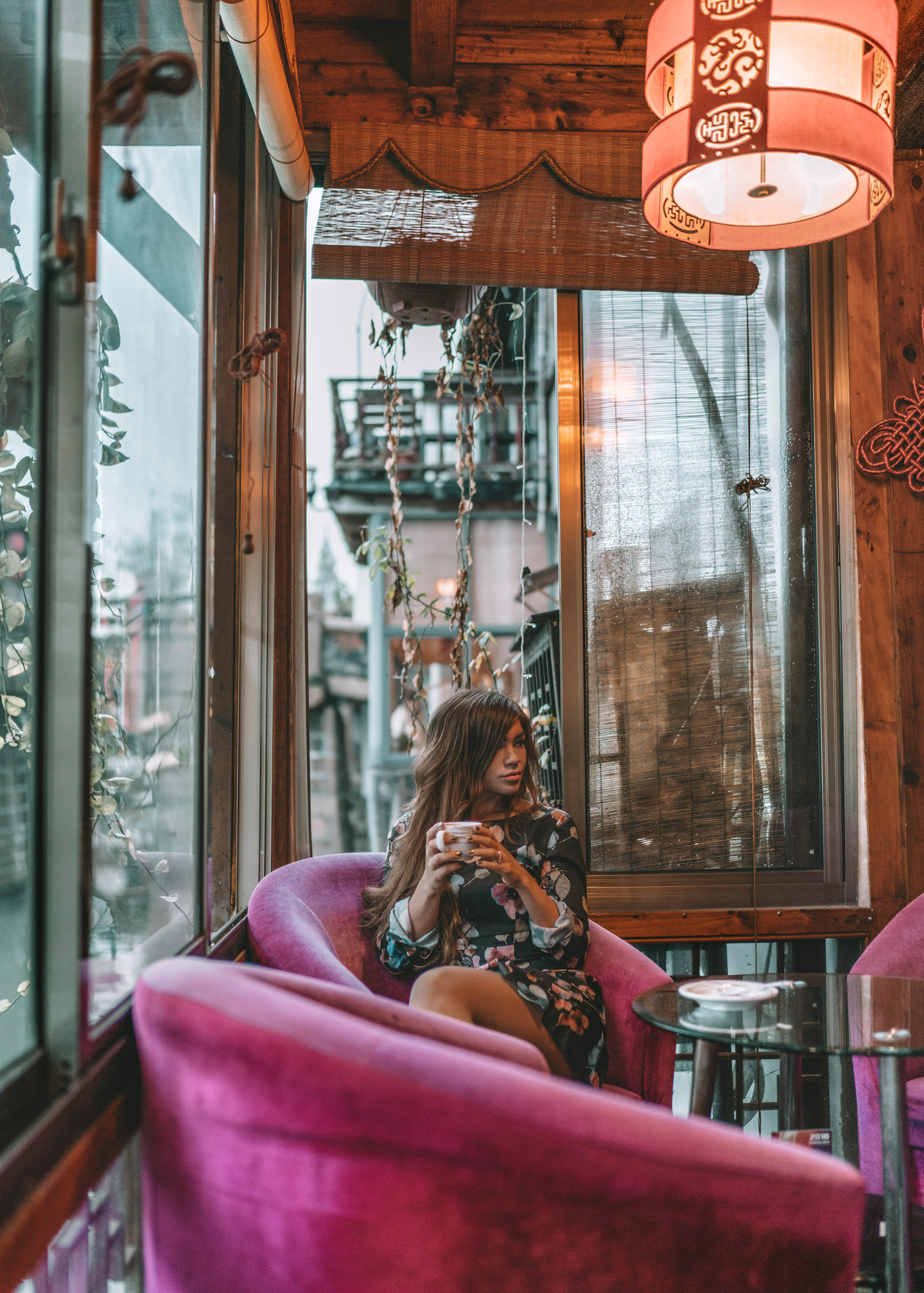 Afternoon Tea with river views in a local cafe.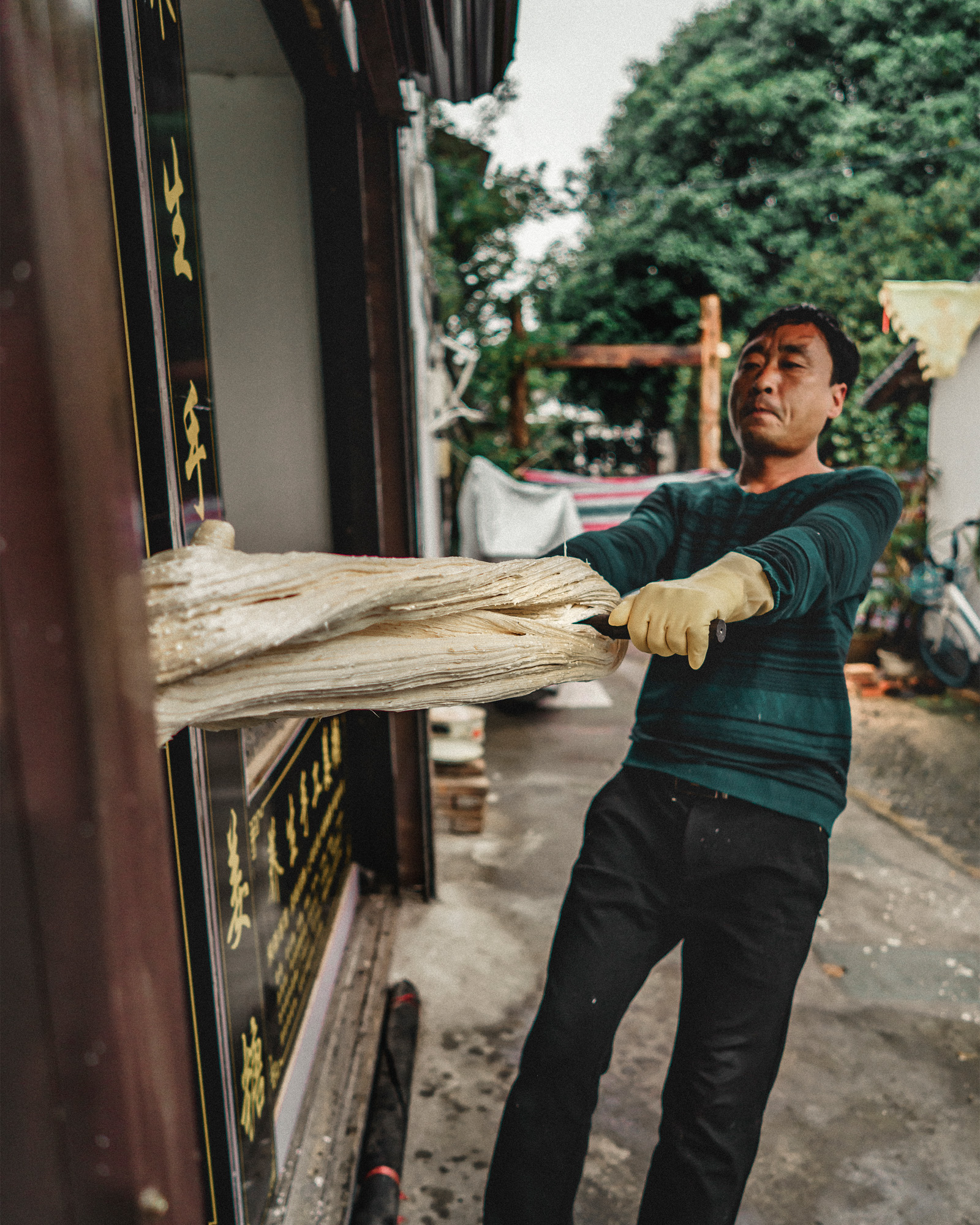 A local pulling taffy candy outside his shop.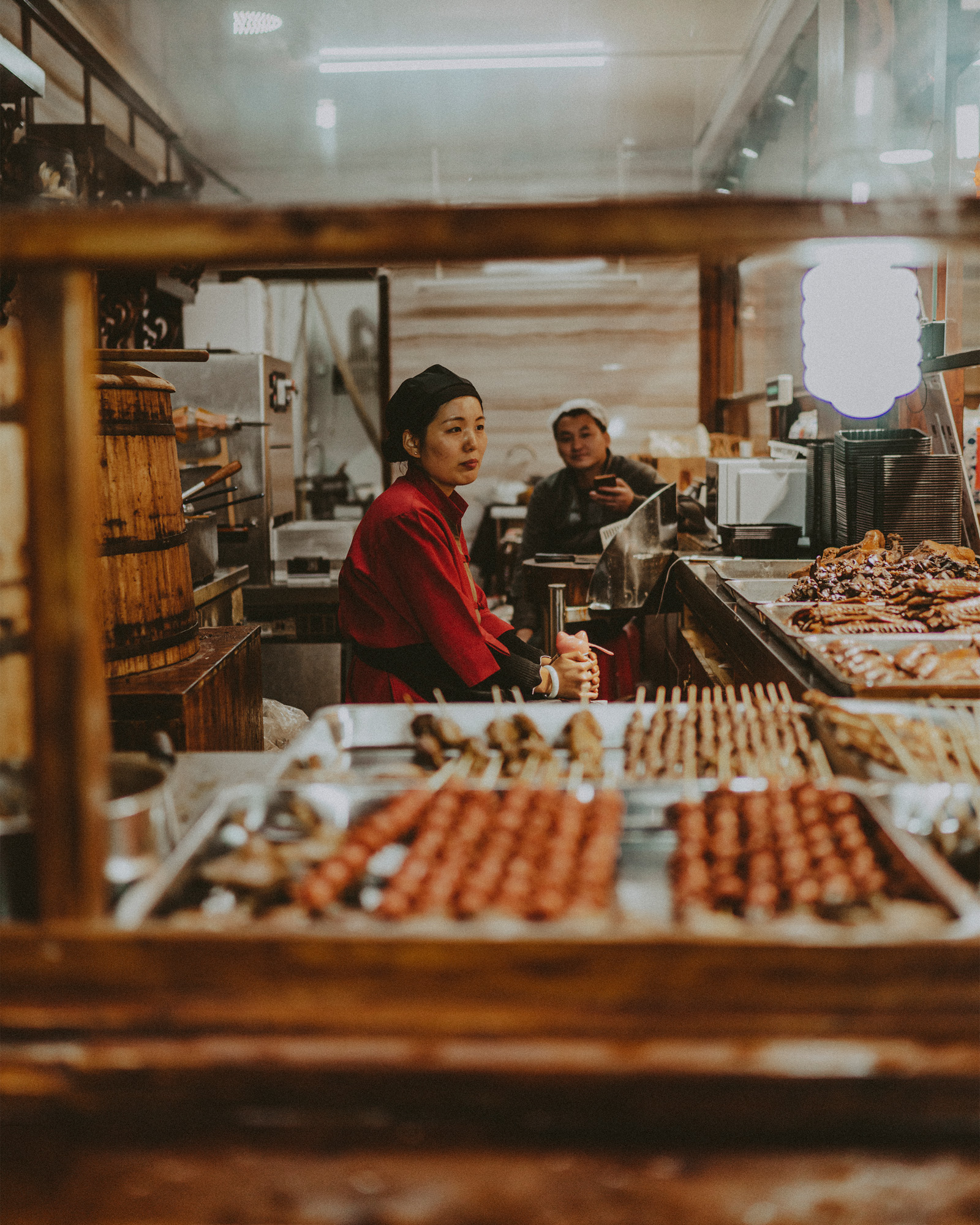 Try all of the Chinese delicacies at the local snack shops!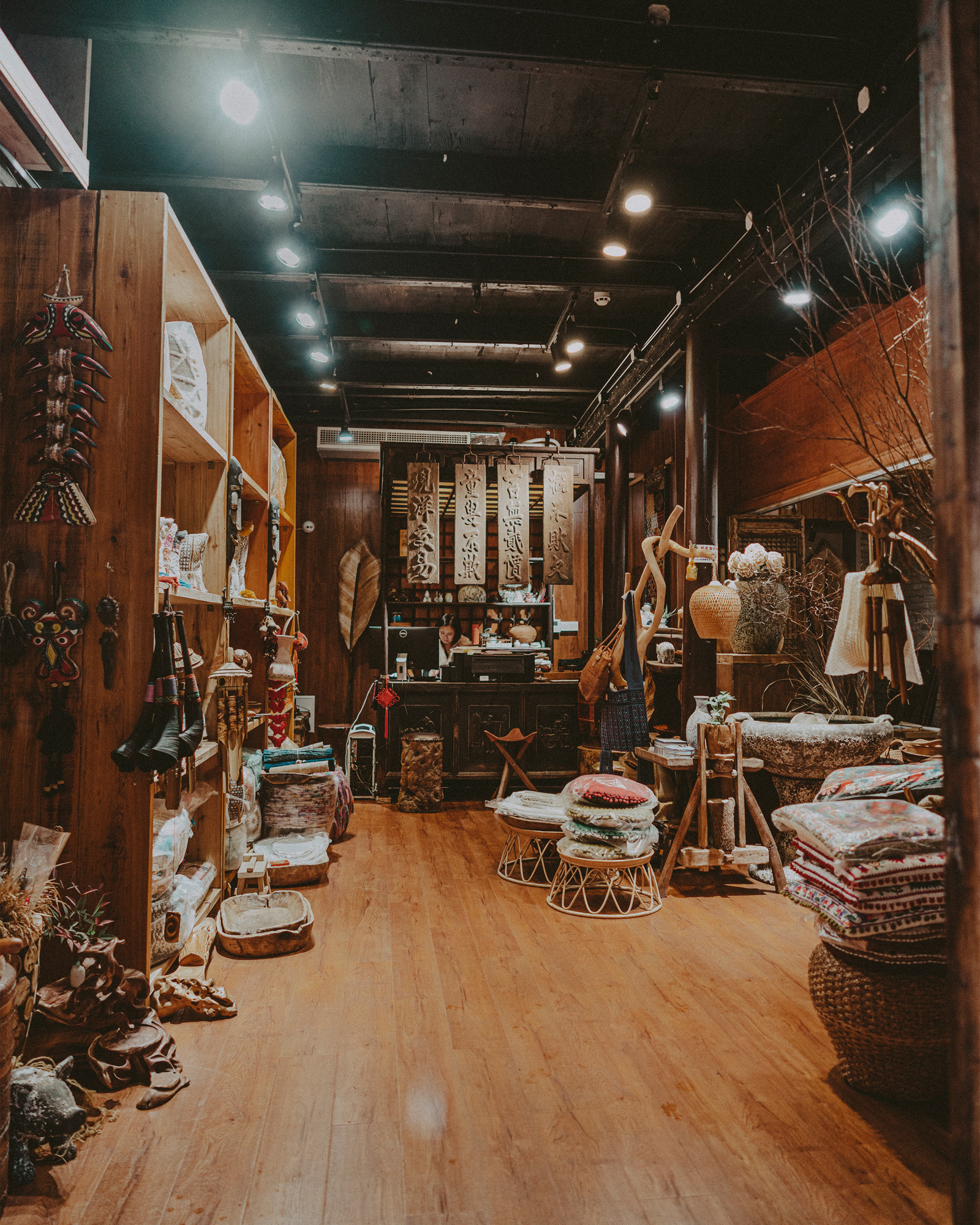 Small craft shops line the entire village - a great place to buy some original gifts or souvenirs.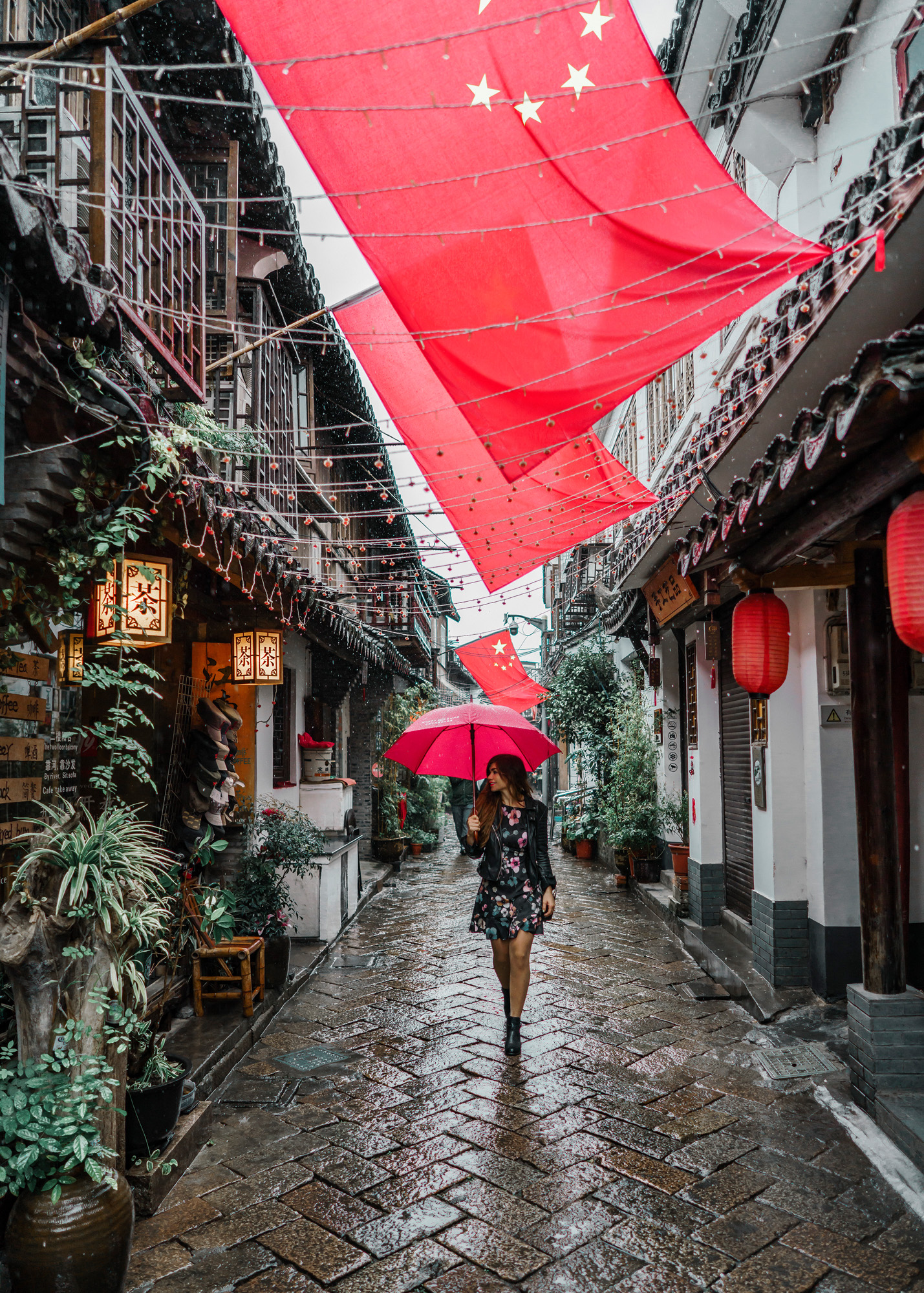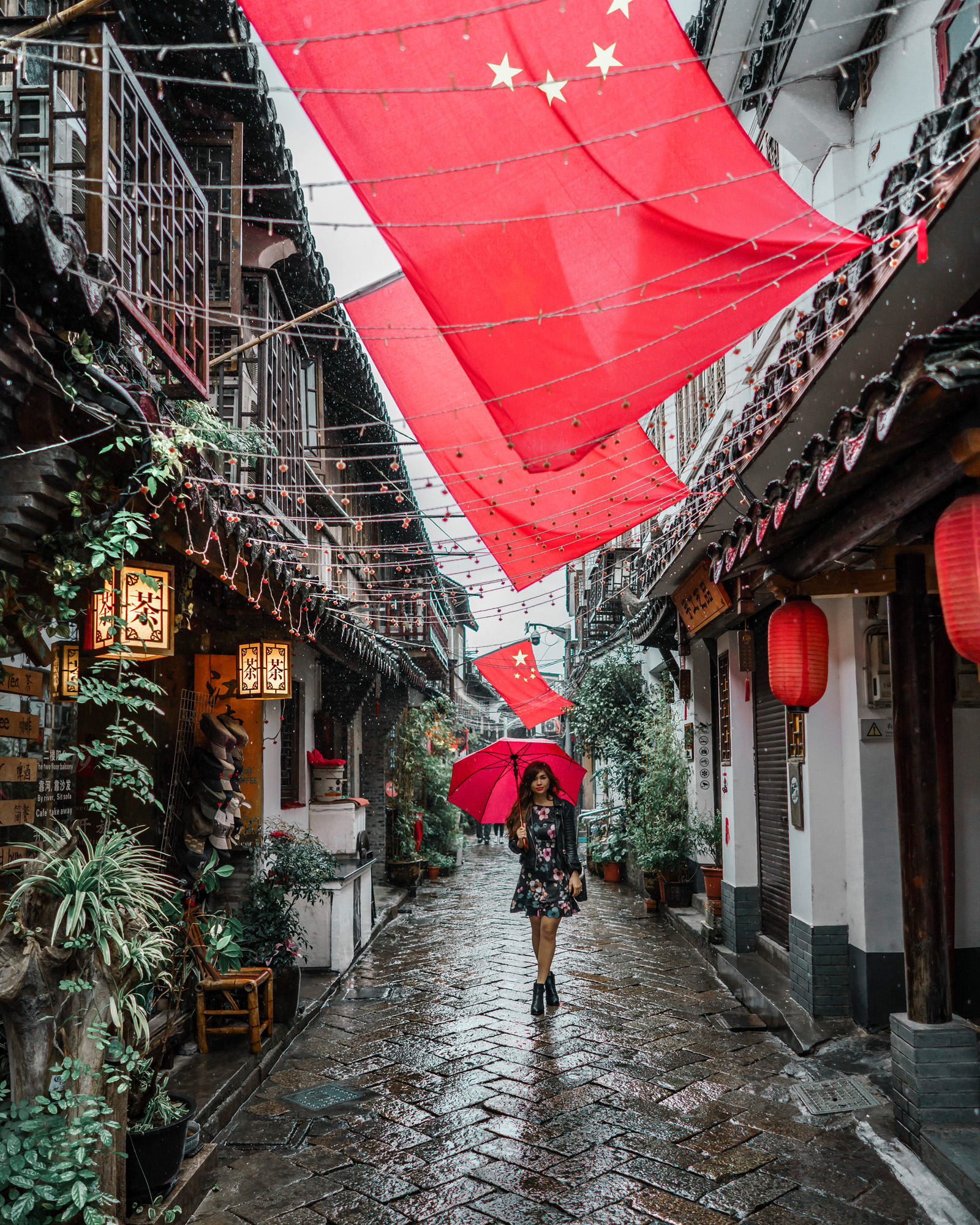 Rainy street views.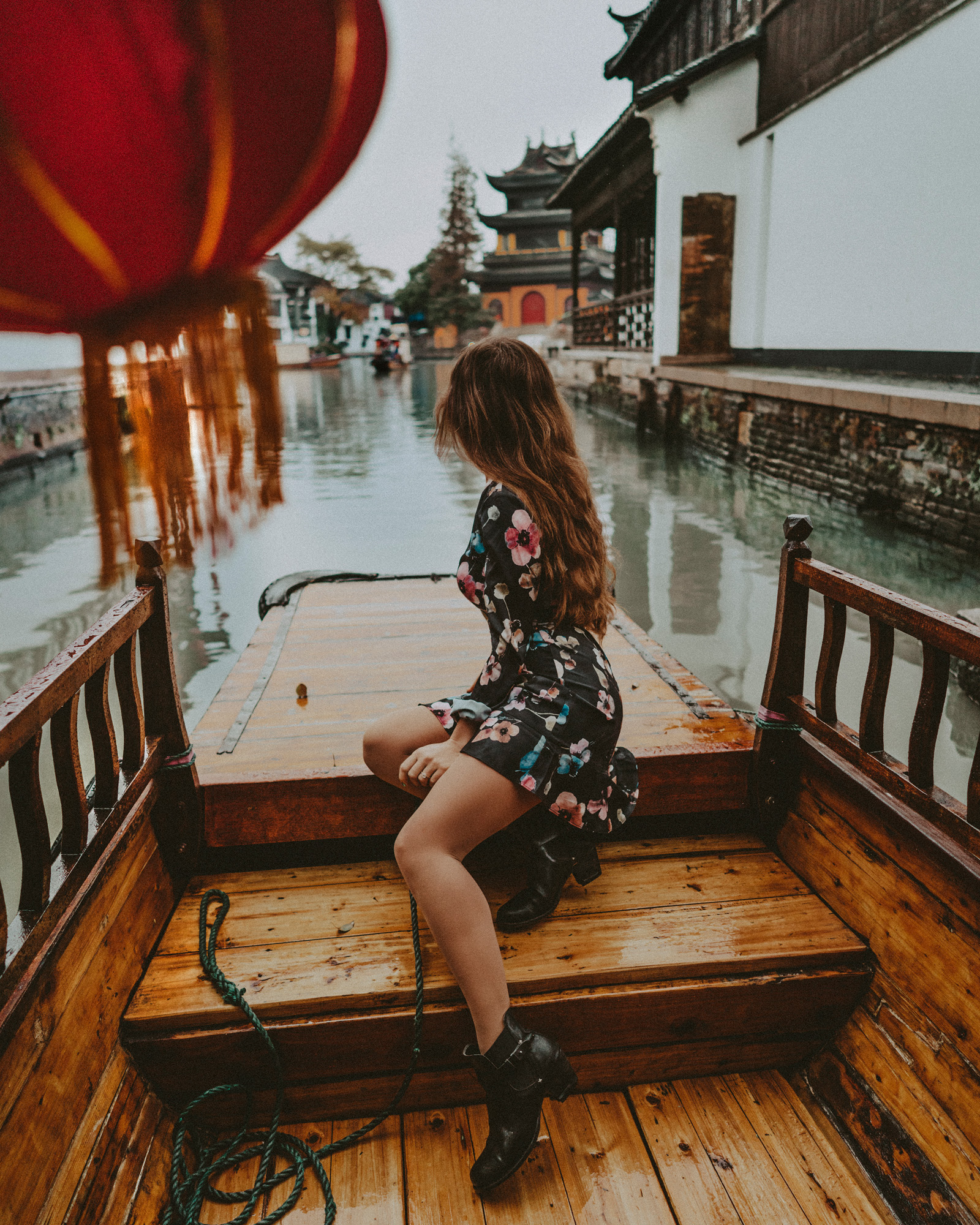 Cruising in a traditional boat along the river! Now just imagine this on a sunny day...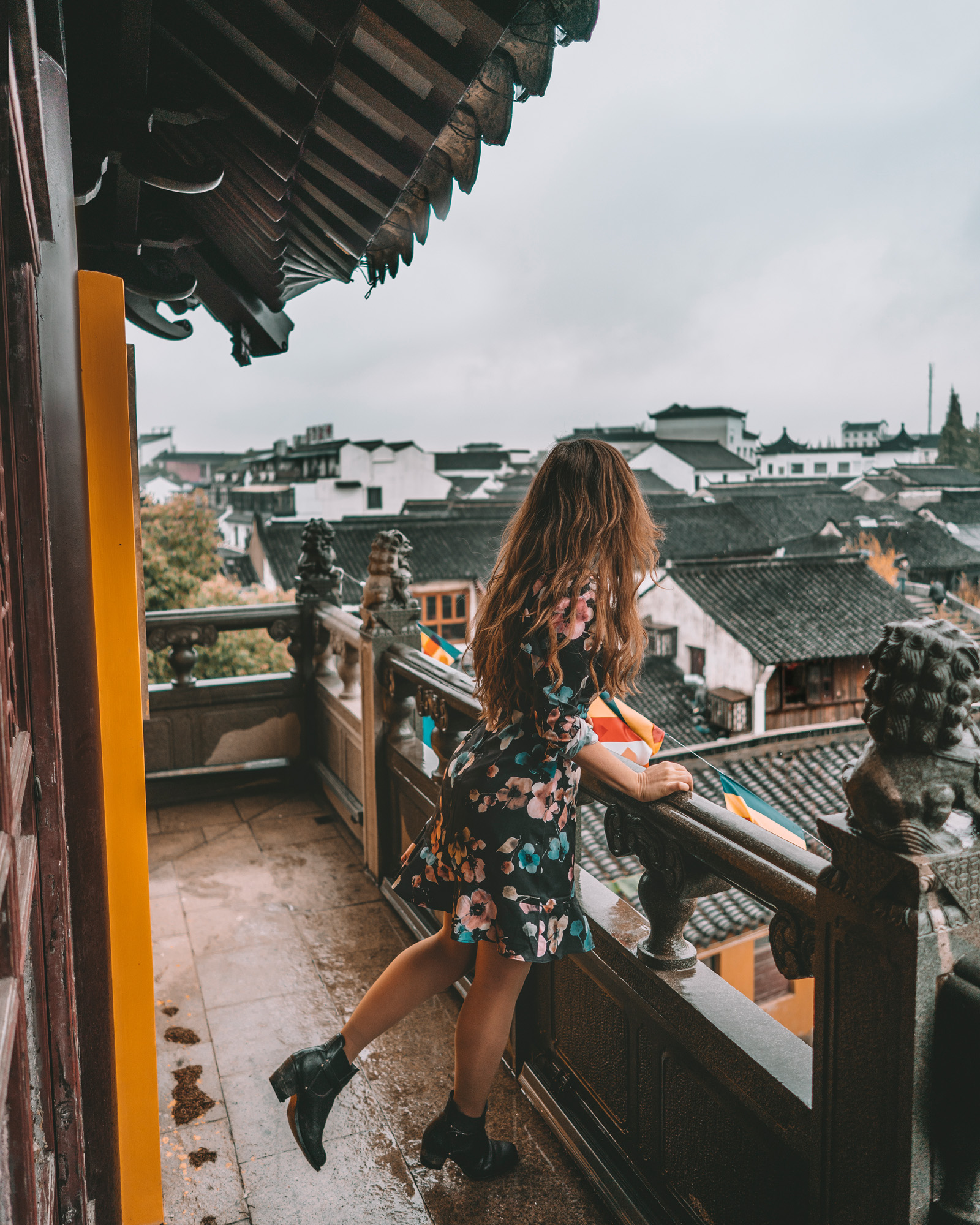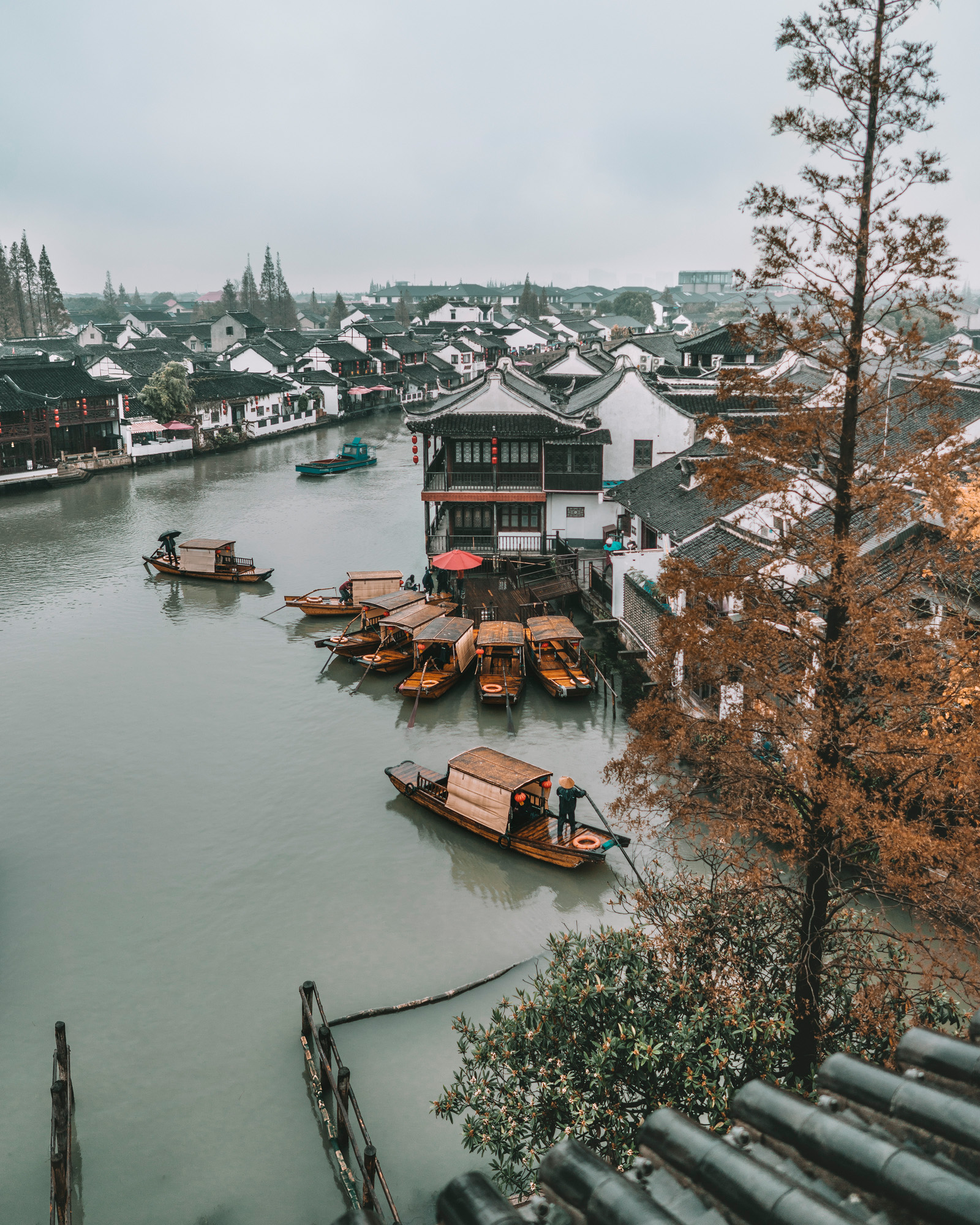 Views from Yuanjin Temple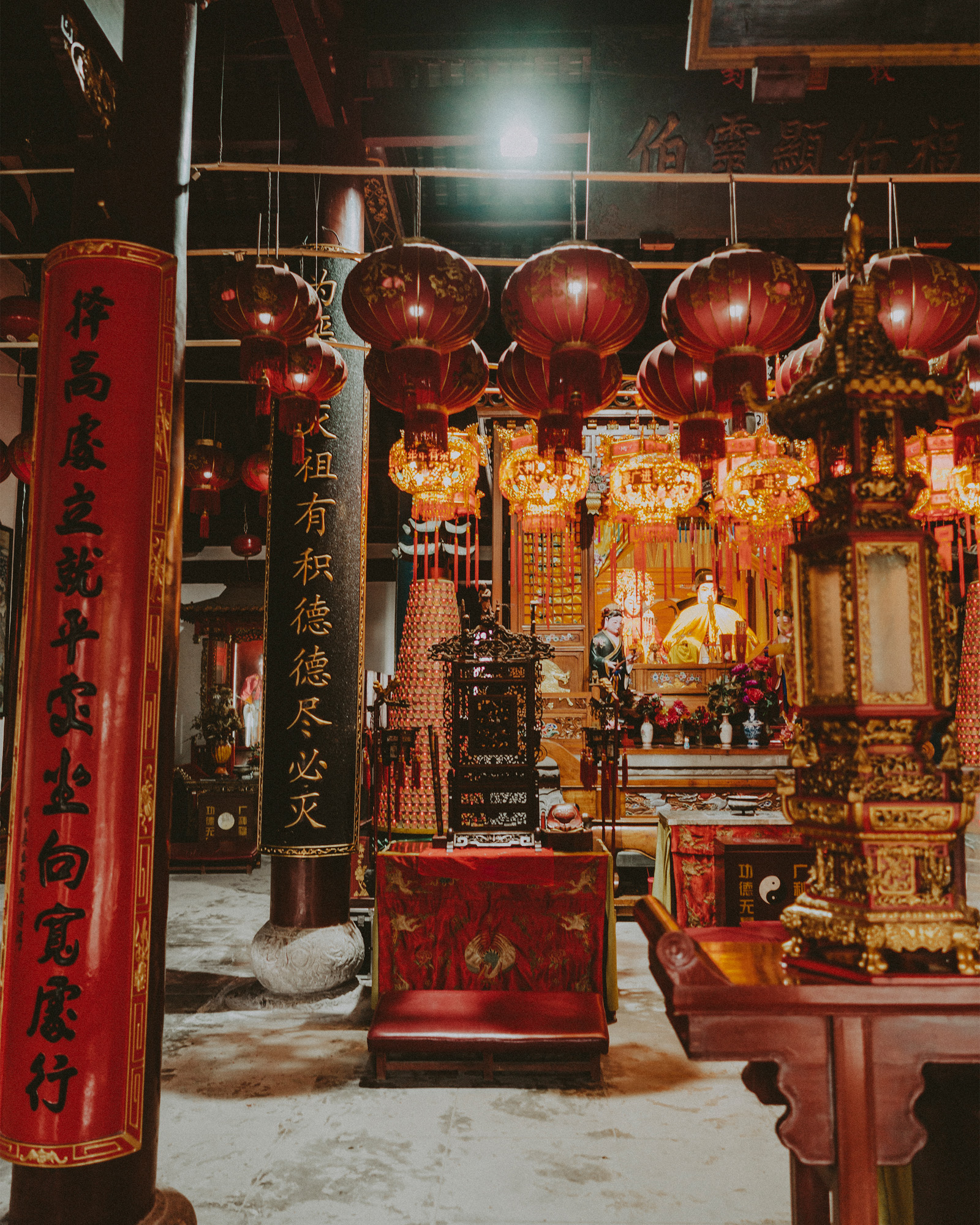 Stepping inside the temple.
Search Hotels: