January 6, 2022 Shopping Travel Guides Style
What to Pack For a Beach Resort Vacation: A Complete Female Tropical Packing List
A full tropical beach vacation packing guide. A week at a tropical resort is always a good idea - but when your only options are the hotel gift shops, you don't want to be stuck without everything you need. There are some unexpected and easy-to-forget items that will make your trip so much better - and some that I've learned through years of overpacking that you just will not use. The best shoes, attire, accessories, and essentials to pack for the piña-colada-sipping vacation of a lifetime.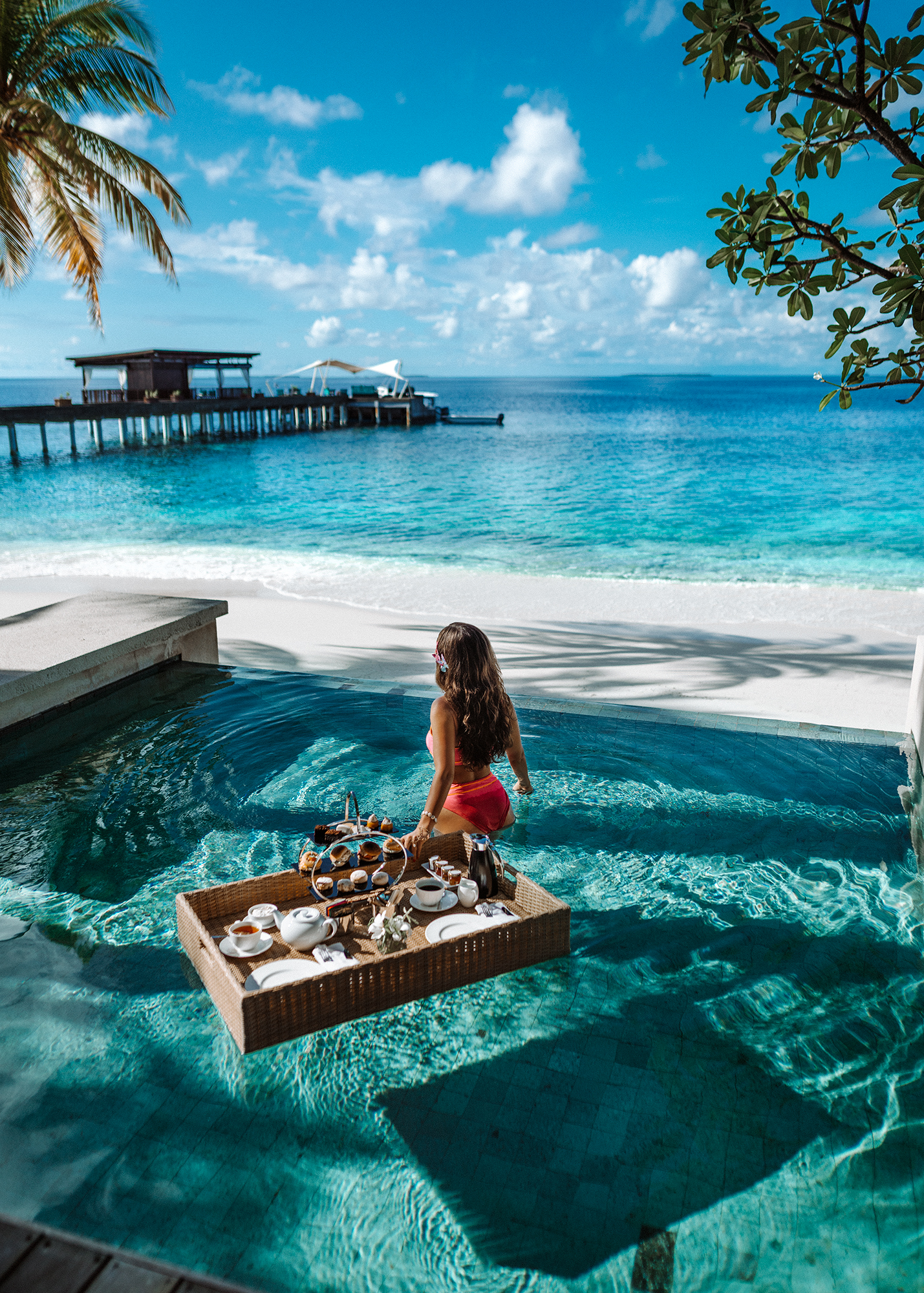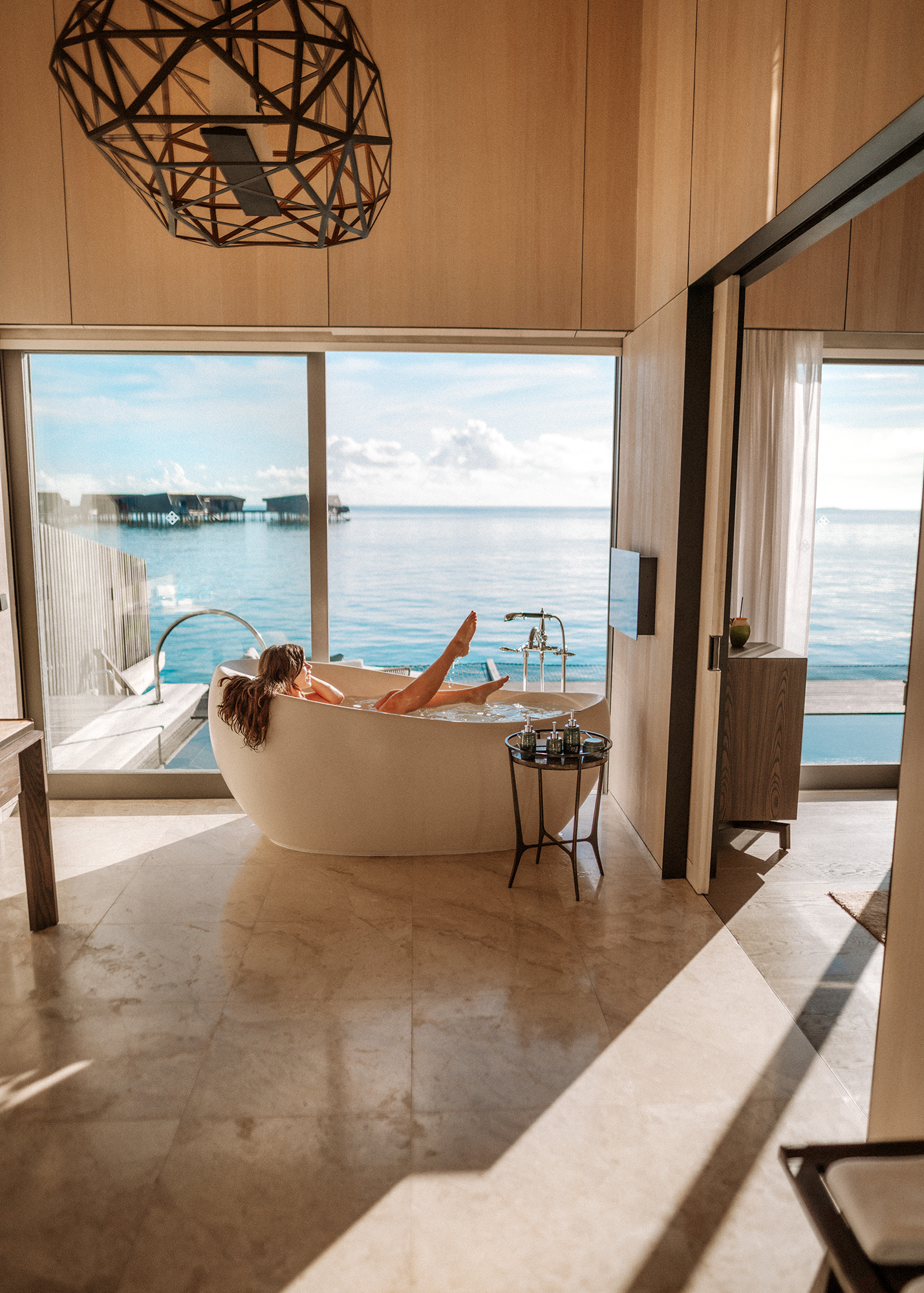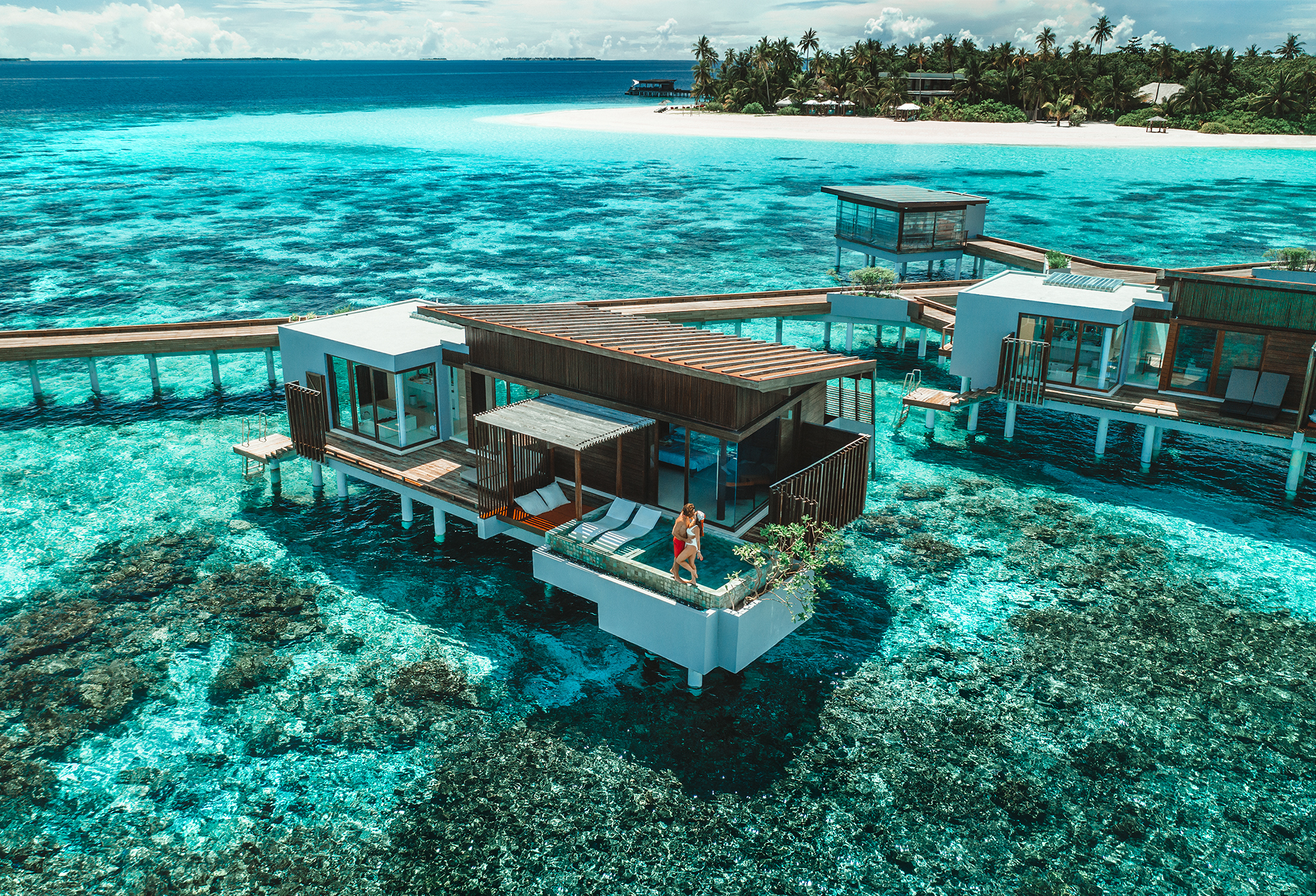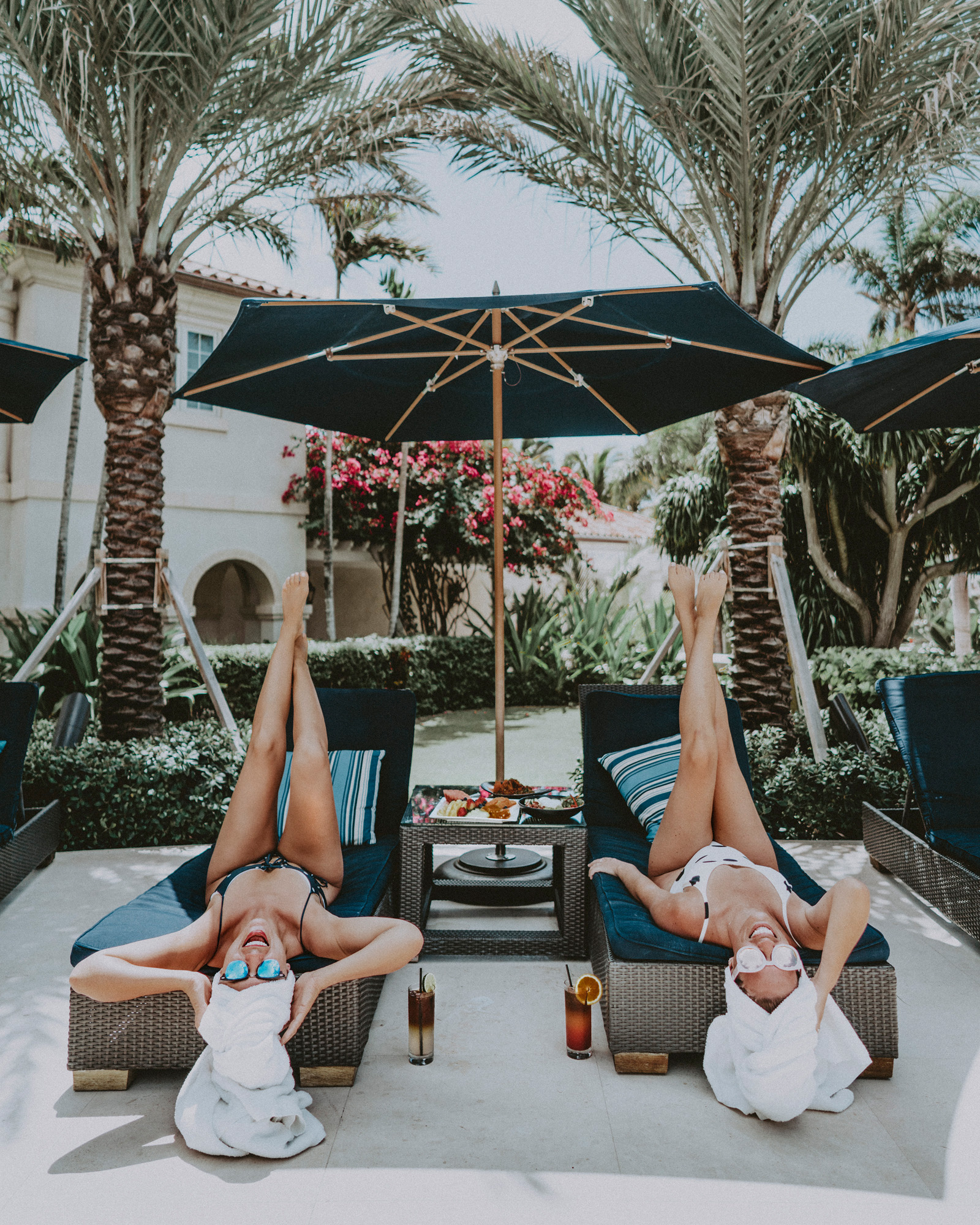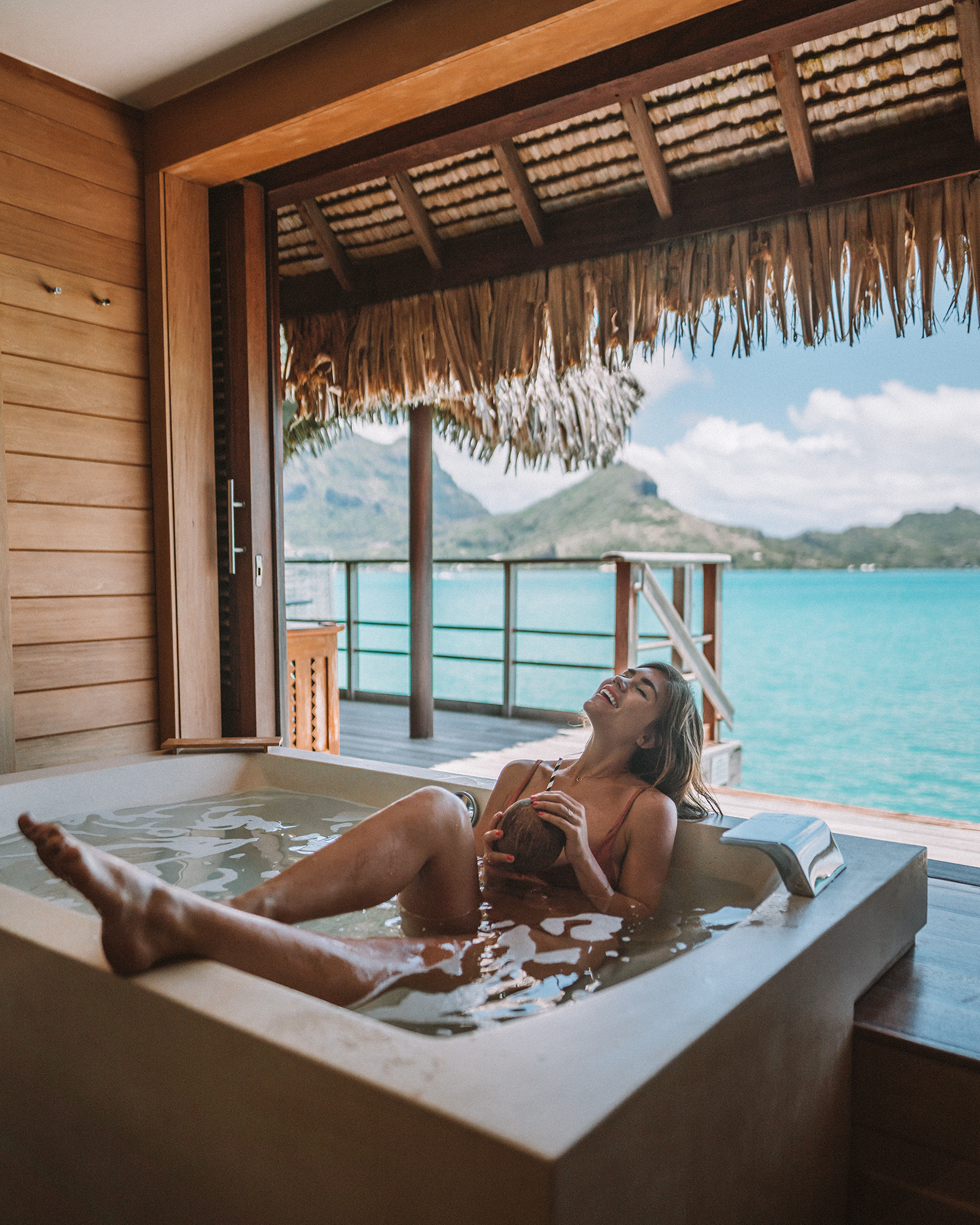 From the unexpected (did you know that a certain body oil is the best mosquito repellant?), to the often overlooked, to the clothes you'll wear more and less than of than you think you will, everything you possibly need for a stylish and sunny week or two at a tropical resort. OR cut straight to my Amazon Shopping List here.
Through 10+ trips to Hawaii, these are the items that we have most often been so grateful that we have brought with us, regretted not having, and have found to be so incredibly useful for every kind of Hawaiian vacation - from the relaxing to the adventurous. Make sure not to include these ones in your suitcase above all else!
1. A Beachy Tote Bag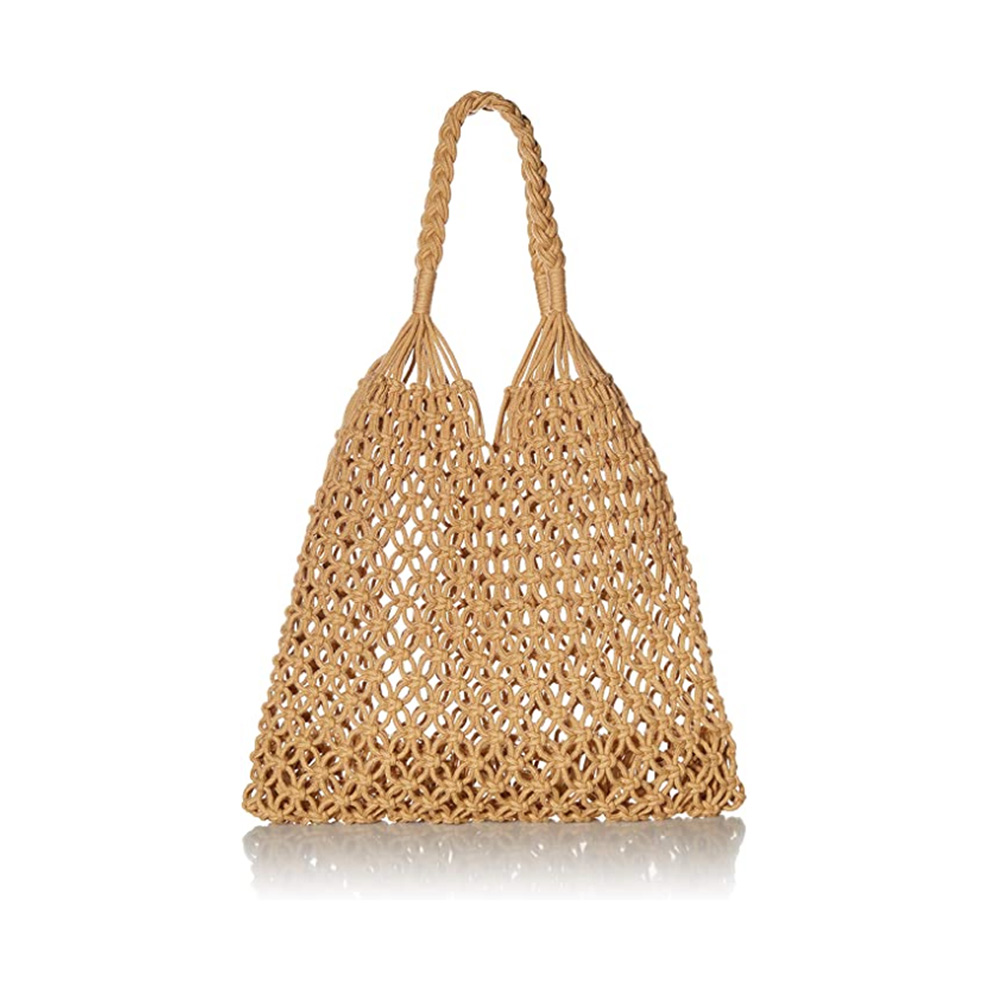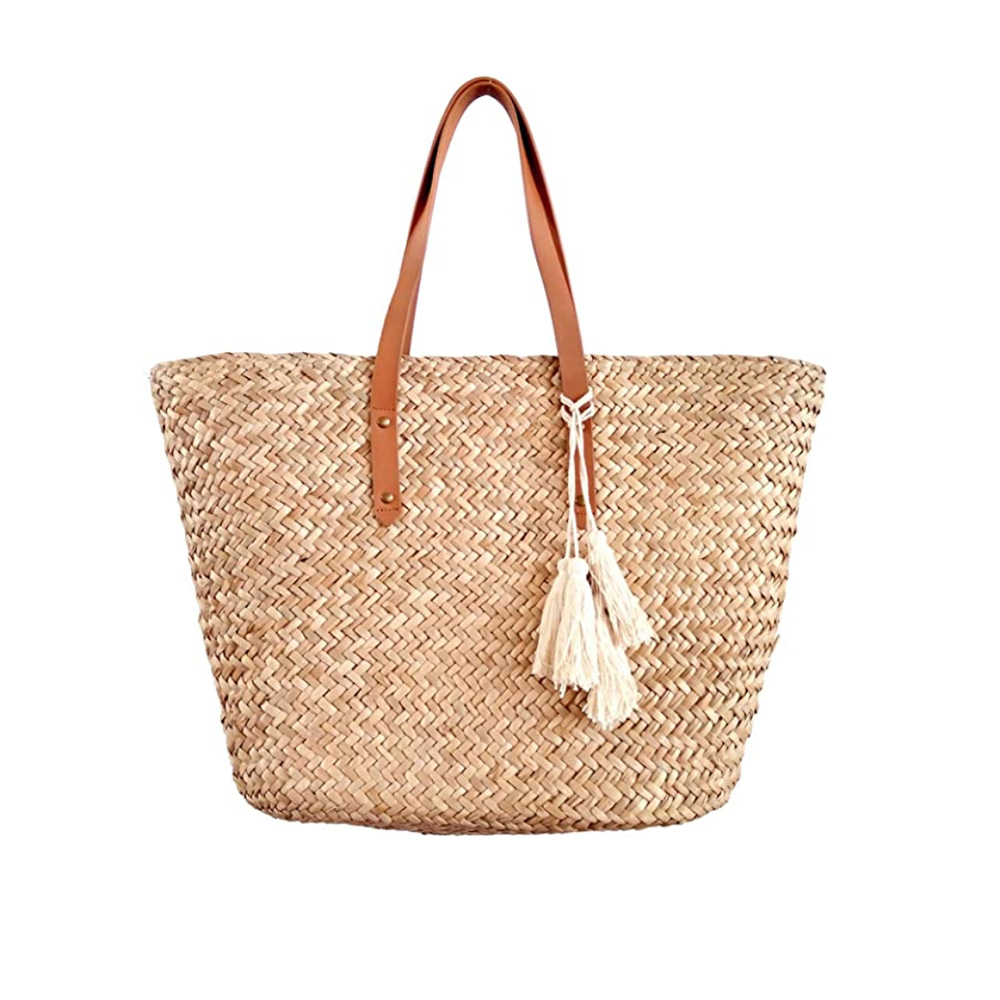 While I tend to never carry a purse around a resort, one of the items I always use the most is a big tote bag, as I'm always inevitably carrying around sunscreen, a cover up, a camera (and an extra lens or two) and tripod, a change of clothes, etc, and it's a a great catch-all for everything, whether you're staying at your resort or heading out on a day excursion - but especially if you are heading out on excursions. While you could always pack a basic canvas tote, I personally love a knotted rope style or a large rattan bag, to fashionably fit with my tropical outfits. I will either use a tote with inner zip pockets or throw in a pouch to keep my small items like lipstick and keycard from getting lost.
2. Kimono Cover-Ups or A Sweater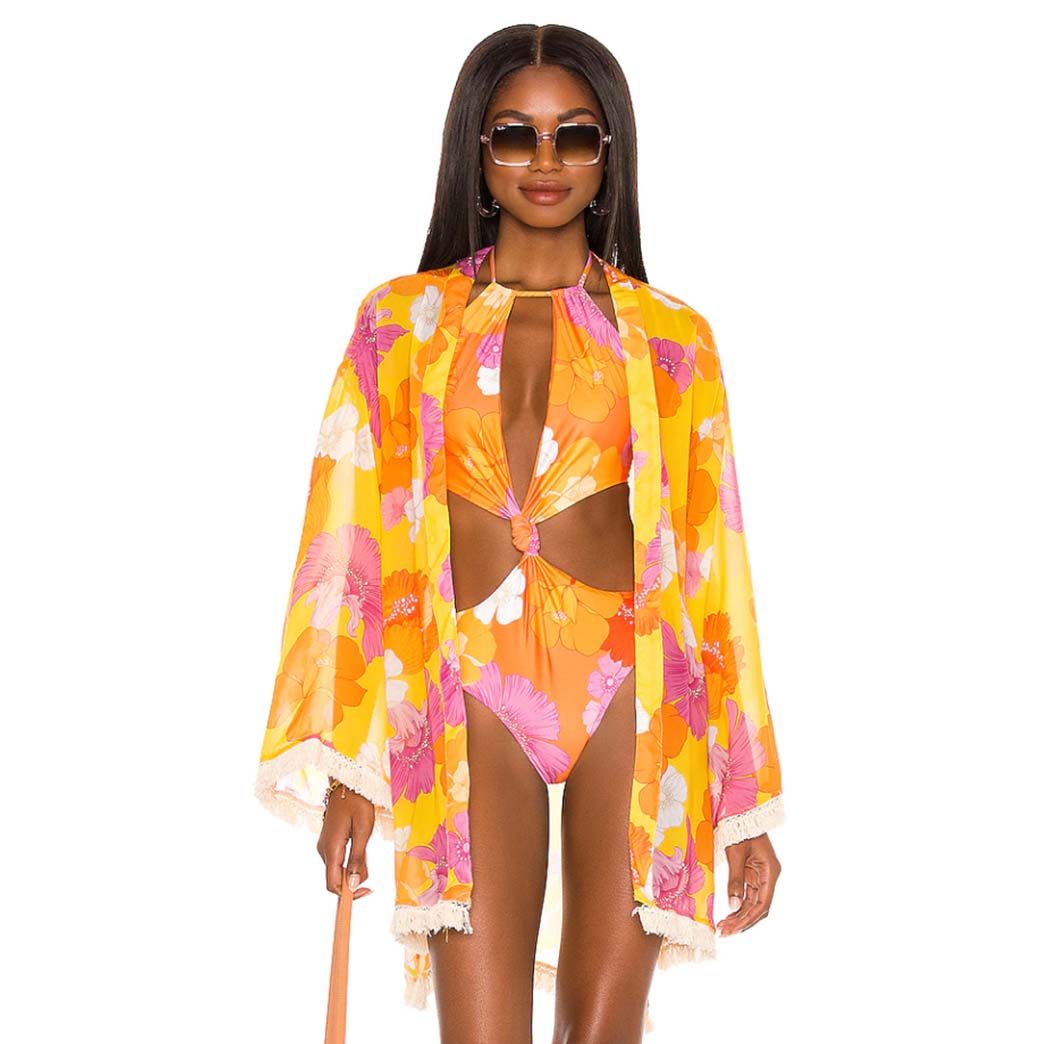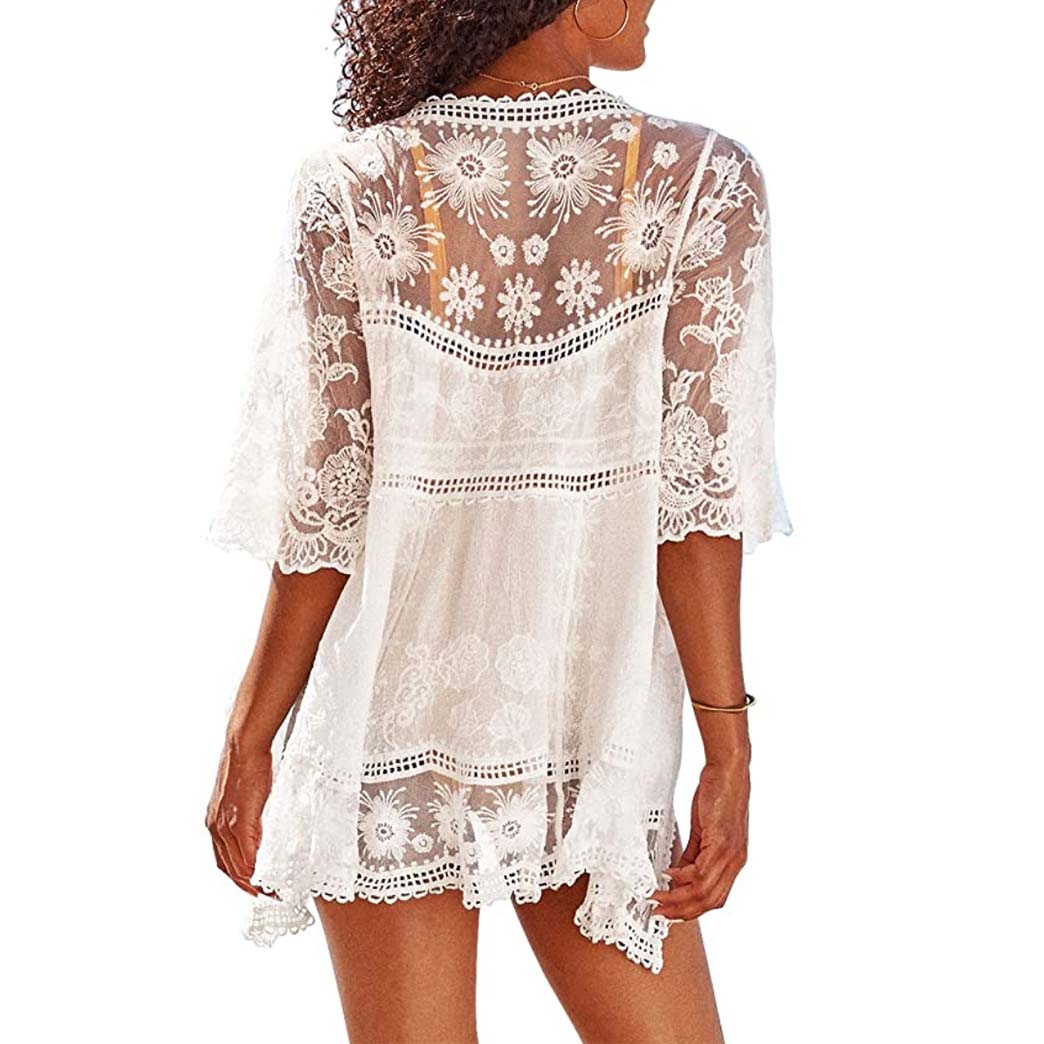 "But it's so warm and humid where I'm going, I would never need a sweater" - you might think. However, the inside areas of hot, tropical places often have air conditioning blasting so high, that a jacket becomes absolutely necessity. I love the feeling of walking into a heavily air conditioned room after being outside in the sun for a while - but after 10 or 20 minutes, I always feel absolutely freezing. My favorite solution for this is a Caftan or Kimono jacket, which still feels light and beachy, while often providing enough coverage to keep the air conditioning from becoming too overbearing.
You can go with a cover-up from a higher-end swim brand like Maaji or find tons of popular styles for $20-30 on Amazon. Also check out an oversized button-up style for an effortlessly chic look. Personally, I have been dreaming of this Andrea Iyamah robe for some time!
3. Dry Bag Backpack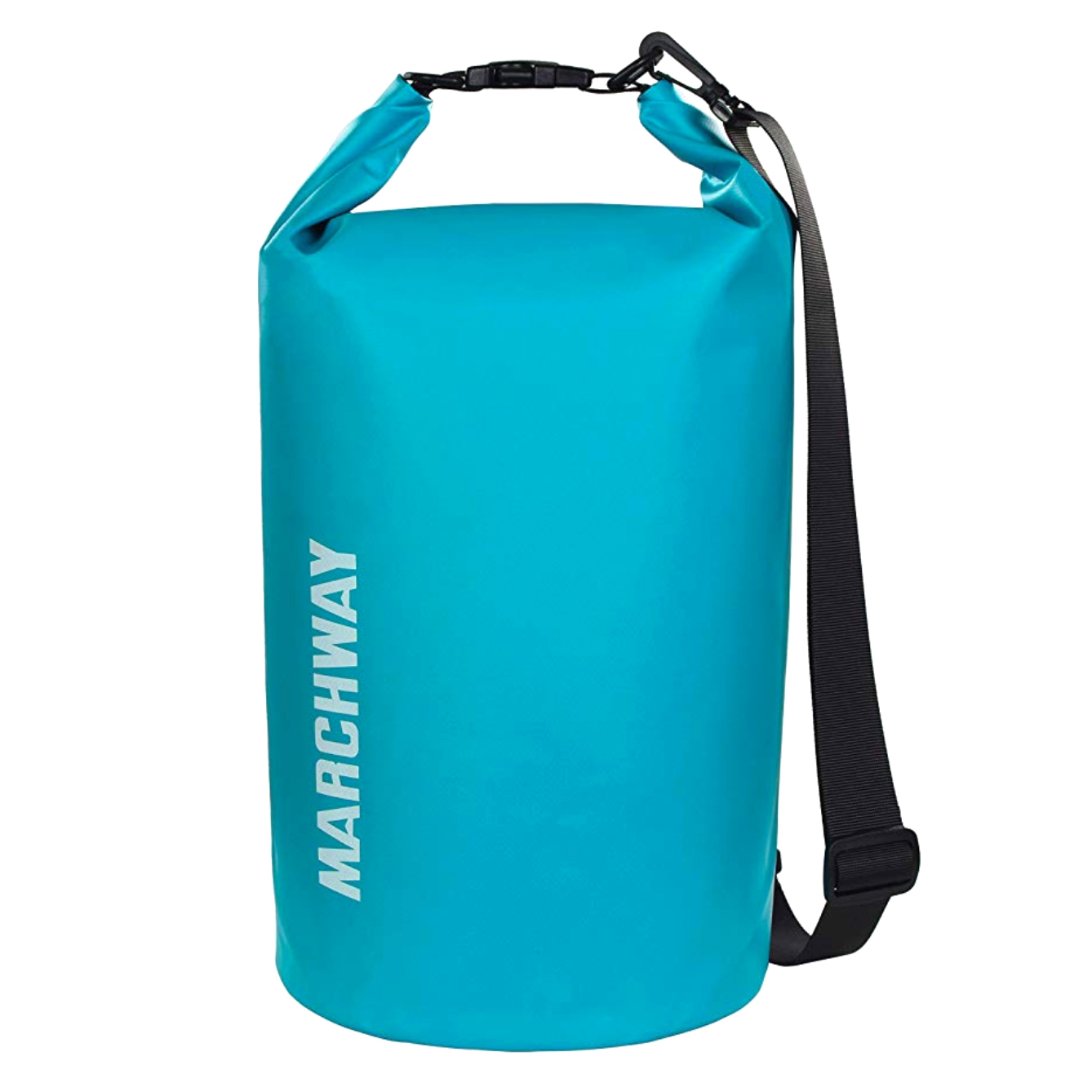 Our dry bag is another item that I always regret not bringing with us on every trip. These bags work great as a hiking or day backpack, and are designed to be 100% waterproof - something that is essential whenever you're doing ocean activities, even if you are planning on not going in the water - as rain storms can come on unexpectedly anywhere tropical. I cannot emphasize how much these $20 bags have saved us and kept all of our camera gear from getting soaked. A dry bag is also great for taking on a kayak, or any hike around water. If you don't have one, you need one - it's really that simple.
This orange, 40L model is the exact bag that we have and have taken with us on dozens of trips - and have often taking all of our camera gear swimming in.
4. A Mini Speaker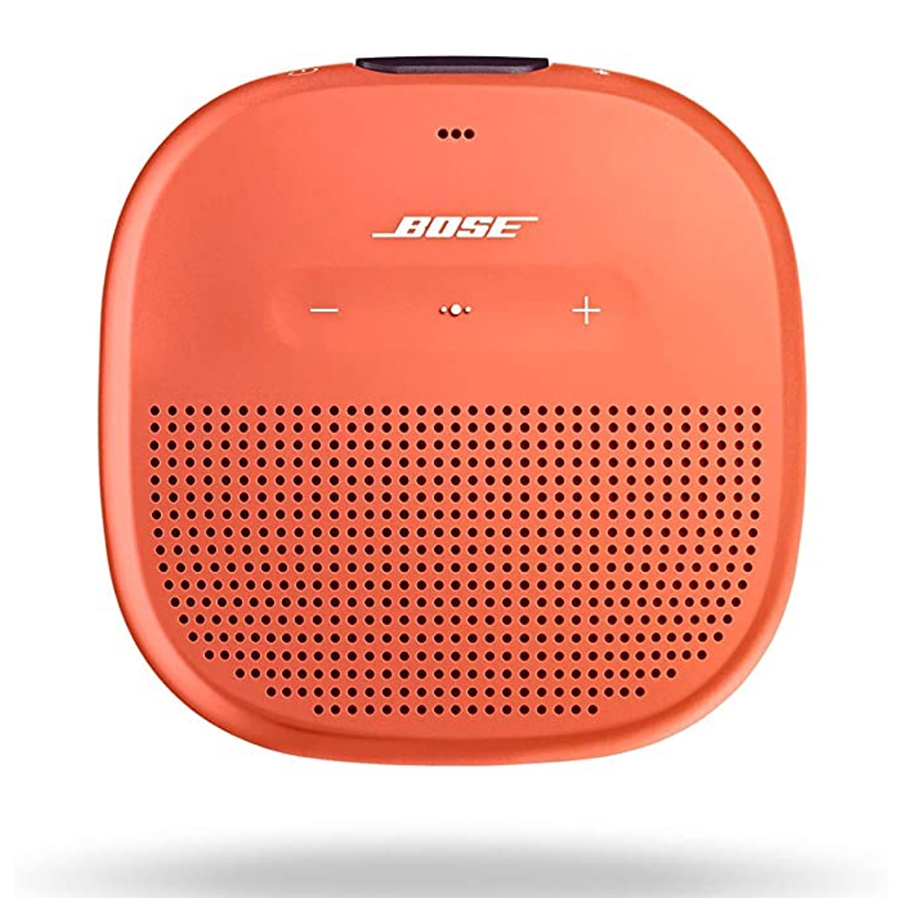 While a lot of more modern resorts will have some form of speakers in the room, I find that connecting to their bluetooth always tends to be a hassle.
I have been talking about how much I love this speaker for years now - and I am still using the same one I bought way back in 2017. This speaker is only 4" wide, packs a powerful sound, is waterproof and shockproof, has a strap on the back to attach to a bike handle, backpack, or kayak, and the battery lasts for hours and hours. I've shared this on almost every travel product round-up I've posted because I honestly take it with me on every single trip I go on. If you need a portable speaker for home, activities and travel, this is the one!
5. Elevated Flat Sandals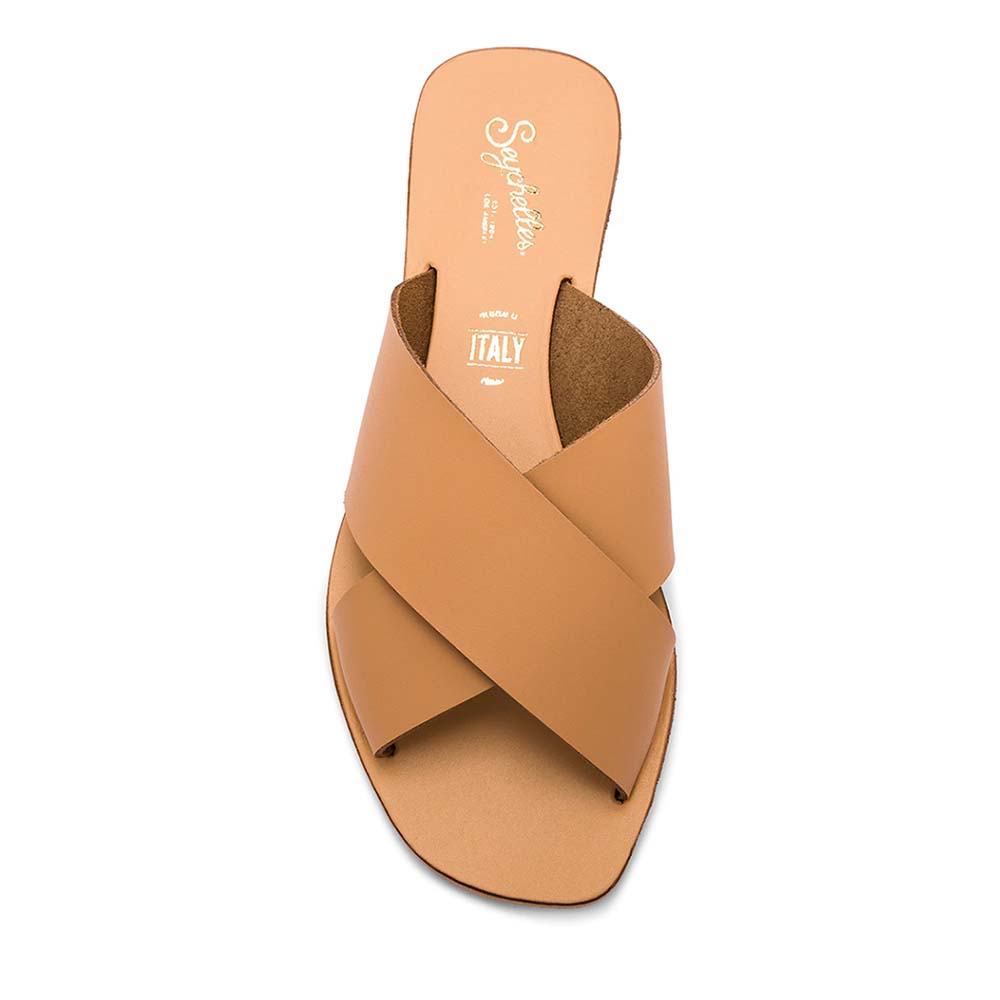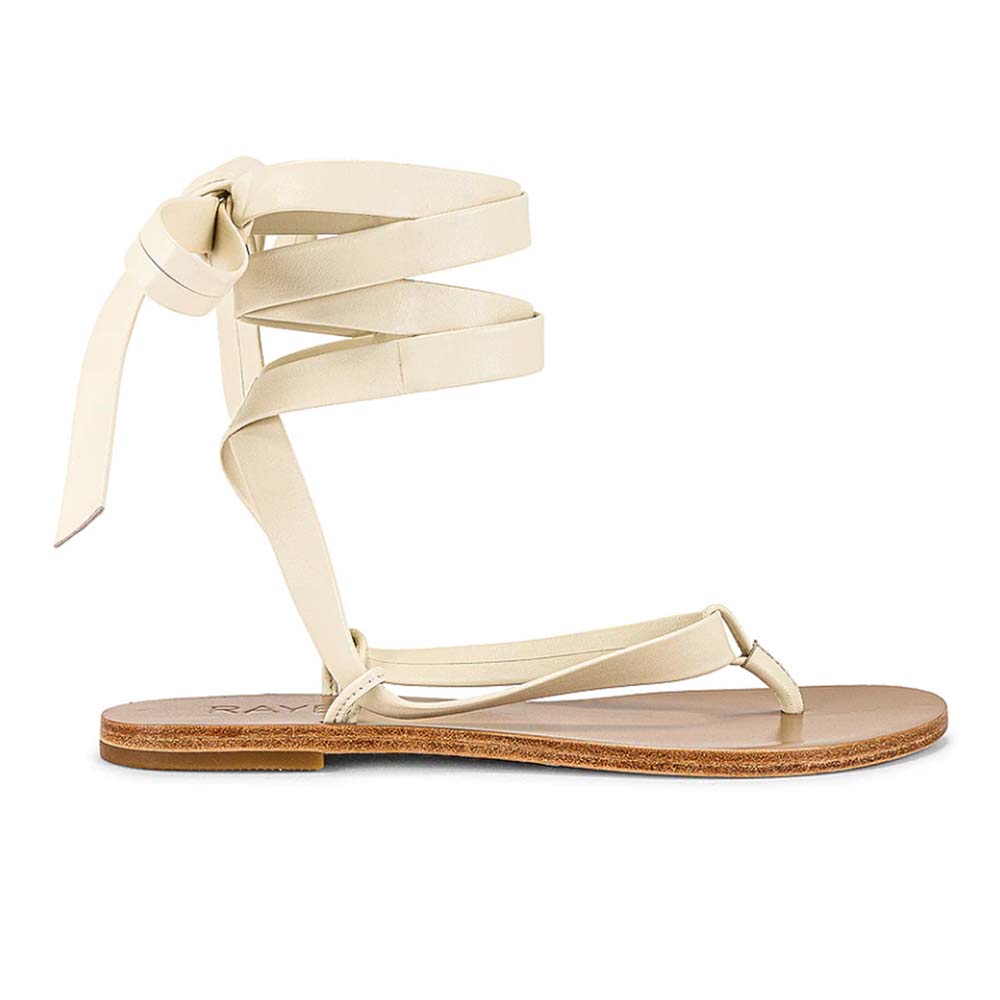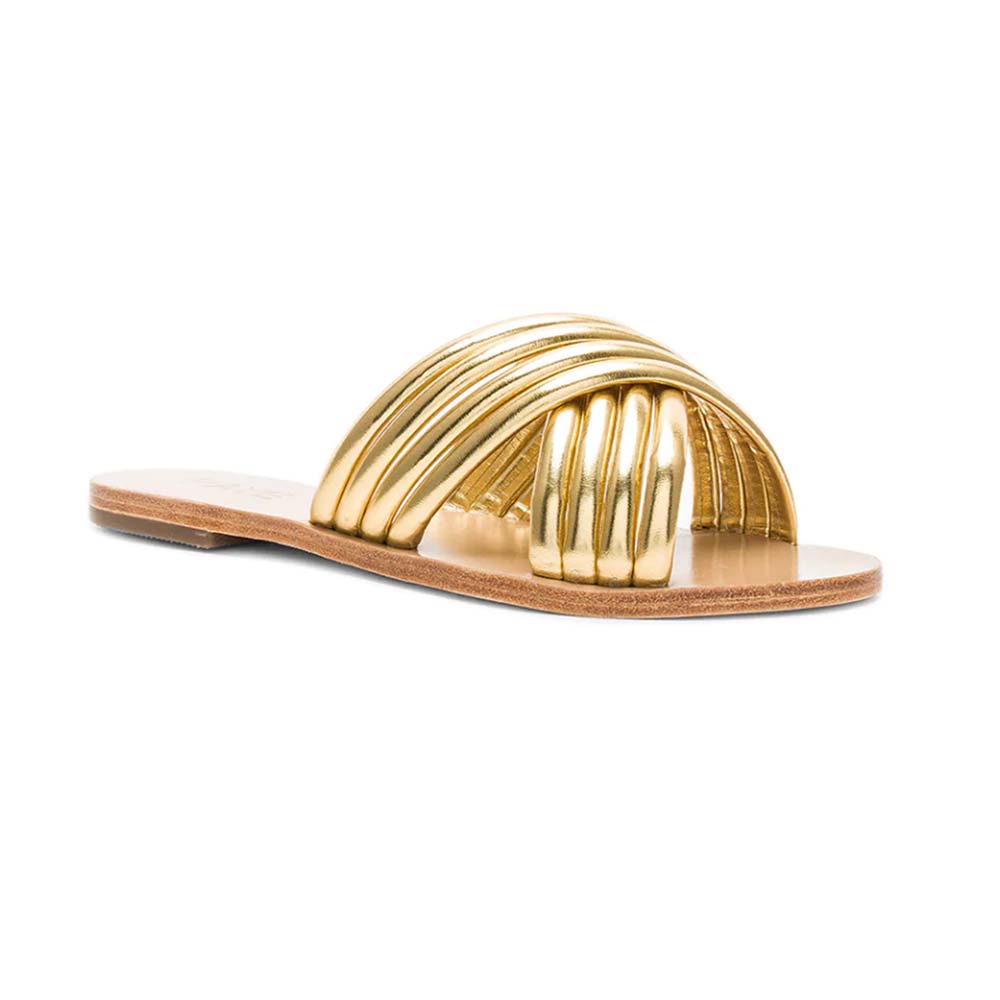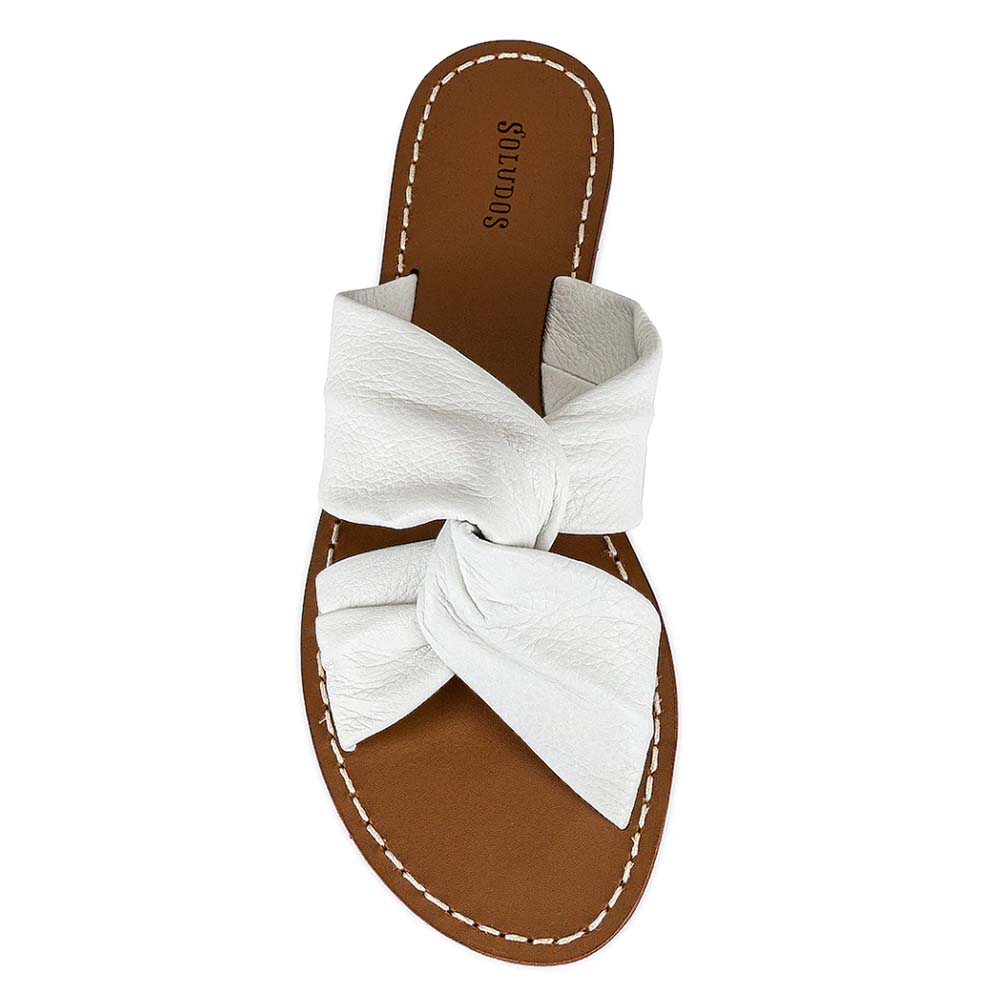 You will not wear all of the heels you pack, I guarantee it. Unless you're going for a wedding, or other specific formal event, you are very likely not to wear heels when walking around the resort - even for dinner. I'm someone who can tend to be all-heels-all-the-time, and I have found over and over again that they tend to be my least used items in my suitcase.
Instead, I like to pack easy, slip-on sandals that feel fancier and more fashion-forward than flip flops. (and for flip-flops, I love a classic leather pair with a thin strap) These styles feel effortless, are easy to slip on and off for casual running through the sand at sunset moments, and make you still look put together in a way that $2 rubber flip flops could never.
6. Reef Safe Sunscreen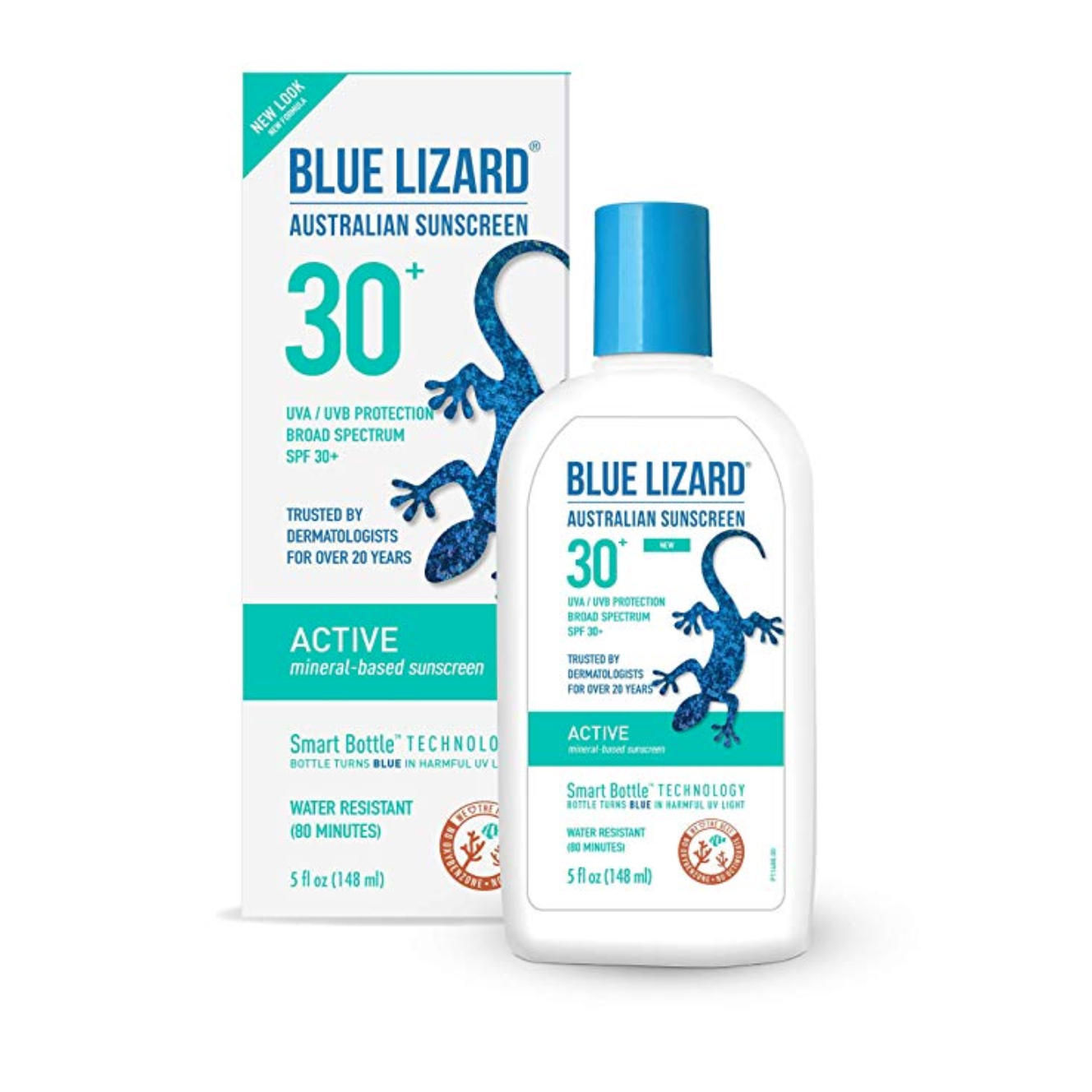 We all know that sunscreen is #1 - especially if you're going on a winter or spring escape and haven't seen the sun in a while. However, the ingredients in many traditional sunscreens can damage the delicate tropical reefs, and its important to only bring reef-safe brands. Buying ahead of time and bringing this with you will often save quite a bit compared to buying them on the islands.
Banana Boat has a great value family-sized bottle for under $10, and I love this Hurley waterproof spray-on 50 SPF for active days. For face sunscreen under make up, I swear by Supergoop Unseen Sunscreen.
7. An Extra-Long Iphone Charging Cable and a Universal Plug Adapter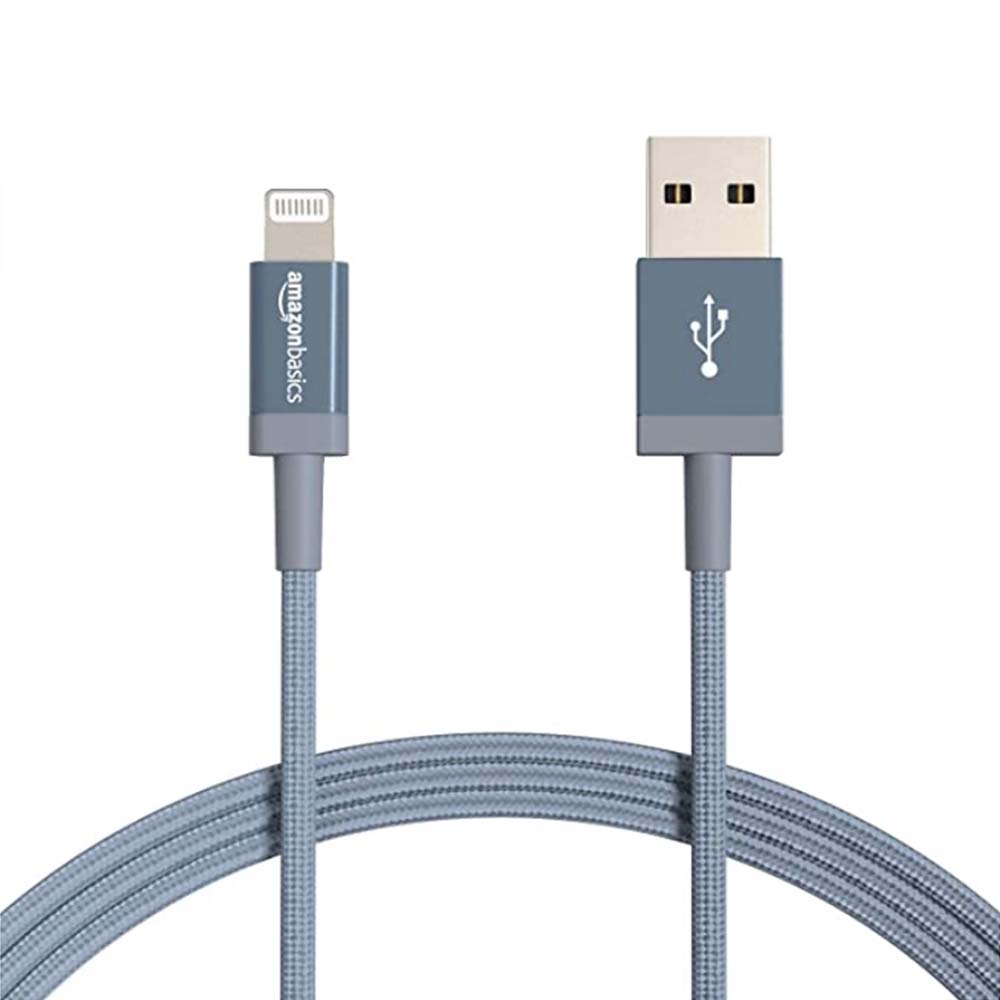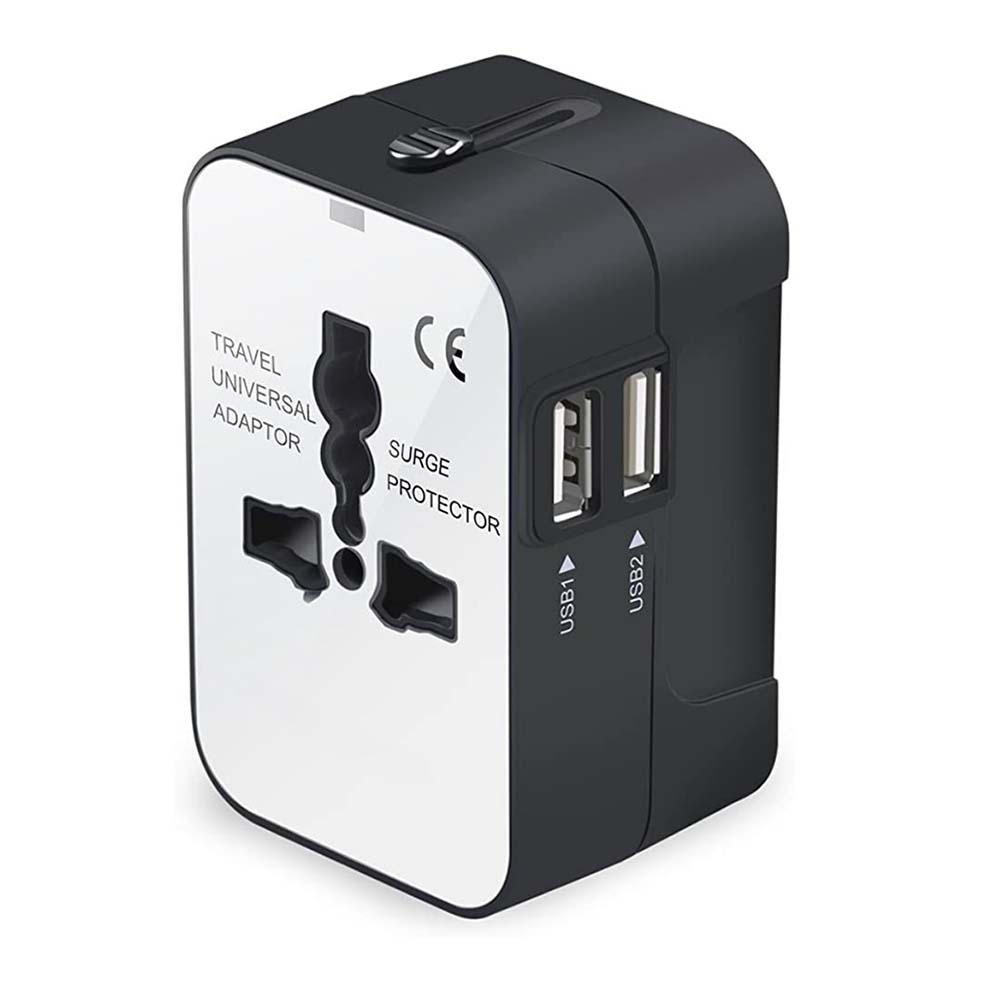 I know it's not just me that finds nothing more frustrating than a hotel that doesn't have plugs right next to the bed and not being able to charge my phone at night. A couple years ago, we bought a couple of these exact 6' cables and leave them permanently in our travel backpacks so we always have them with us - I usually only go with native Apple products, as cheaper alternatives tend to break easily, but these Amazon Basics cables have held up amazing over multiple years. These also work great for charging in airports and anywhere where plugs can be in short supply. For even more flexibility, you can also opt for a 10 Foot version.
If you're traveling to another country, you may also need an international plug adapter, as many countries use different styles of plugs. While many resorts (especially newer and remodeled high-end properties) will often have universal outlets, they aren't guaranteed and sometimes there can only be one universal per room or none at all. I always keep a converter to be safe, and love this style as you can charge 3 items with only one outlet, using the includes USB ports.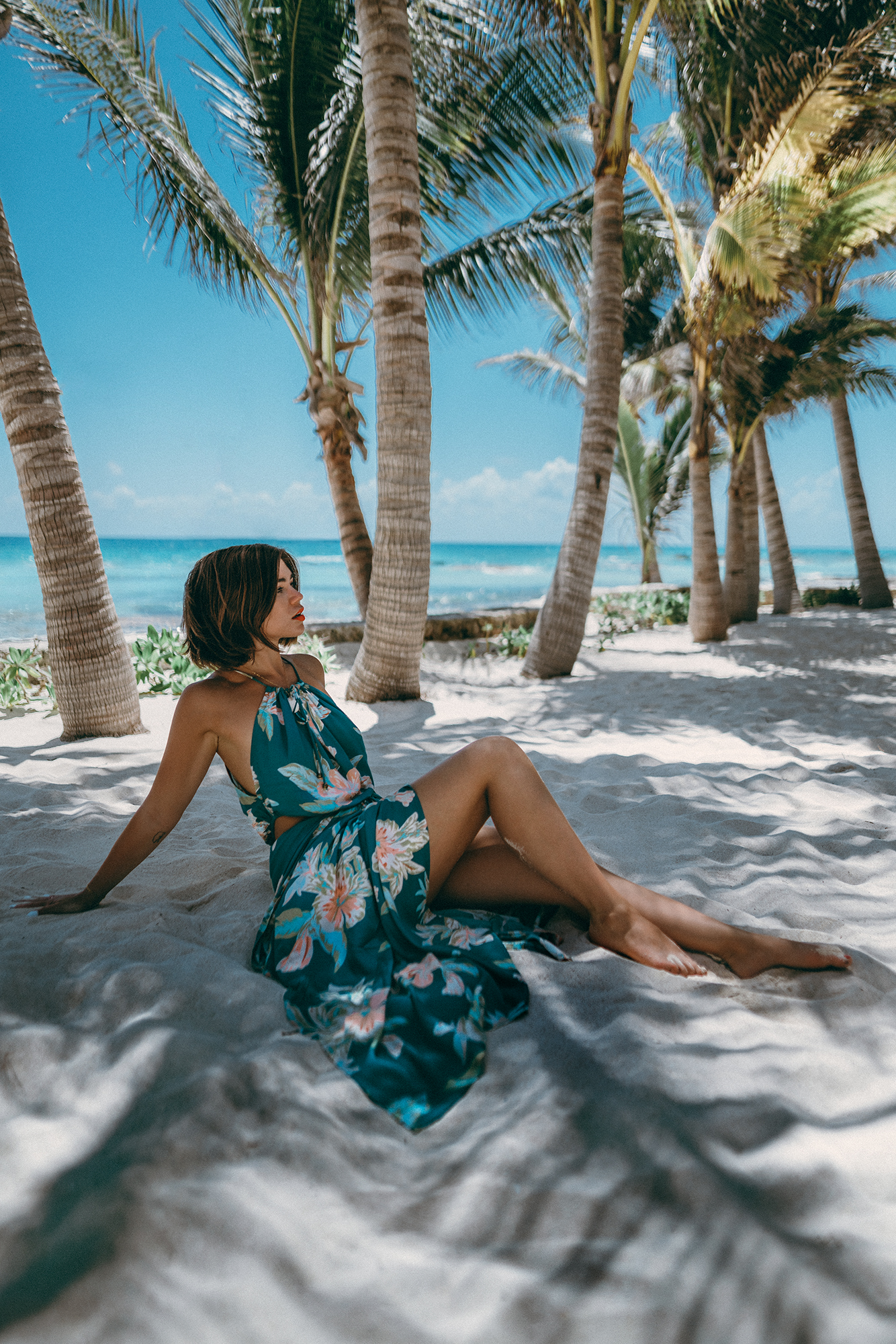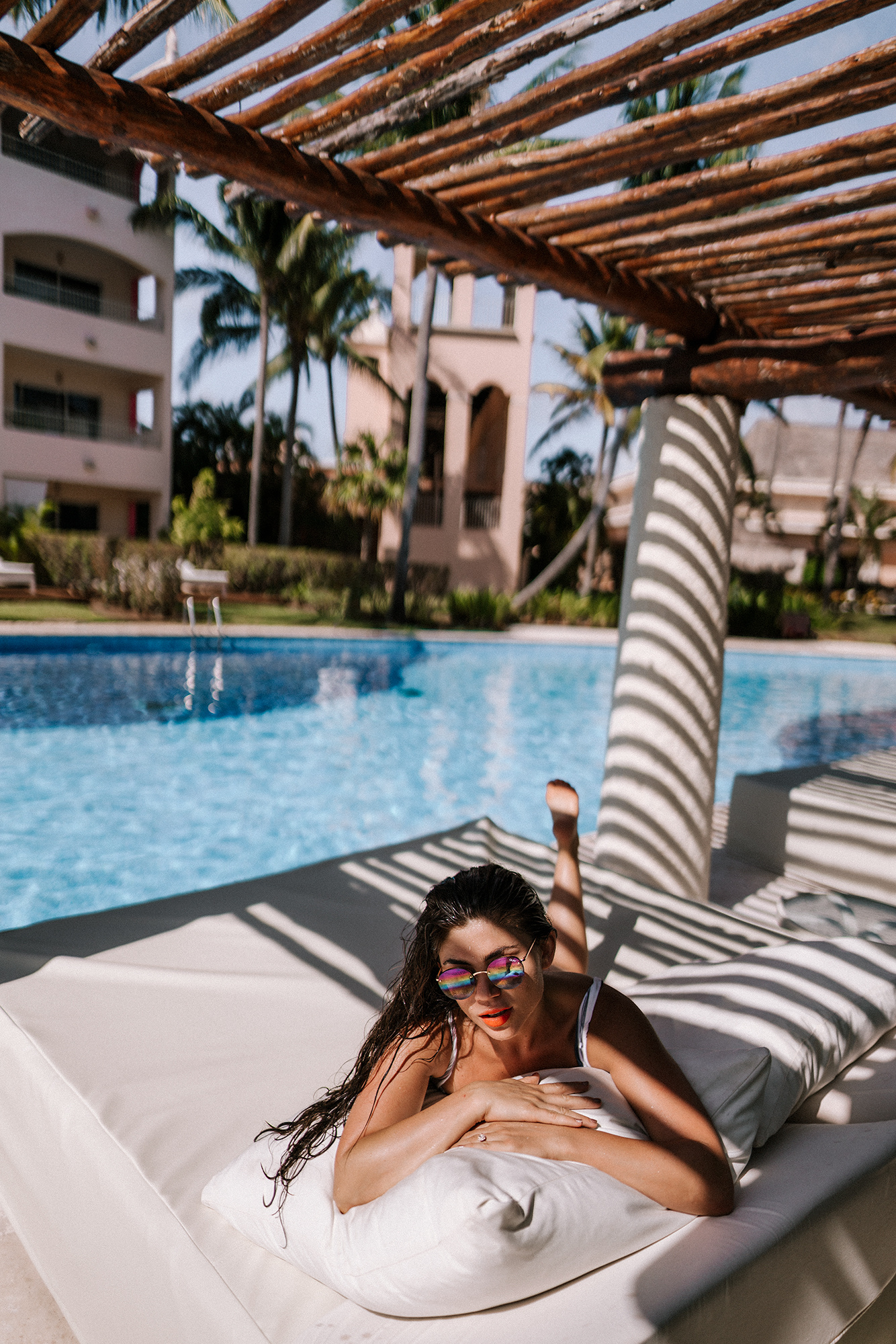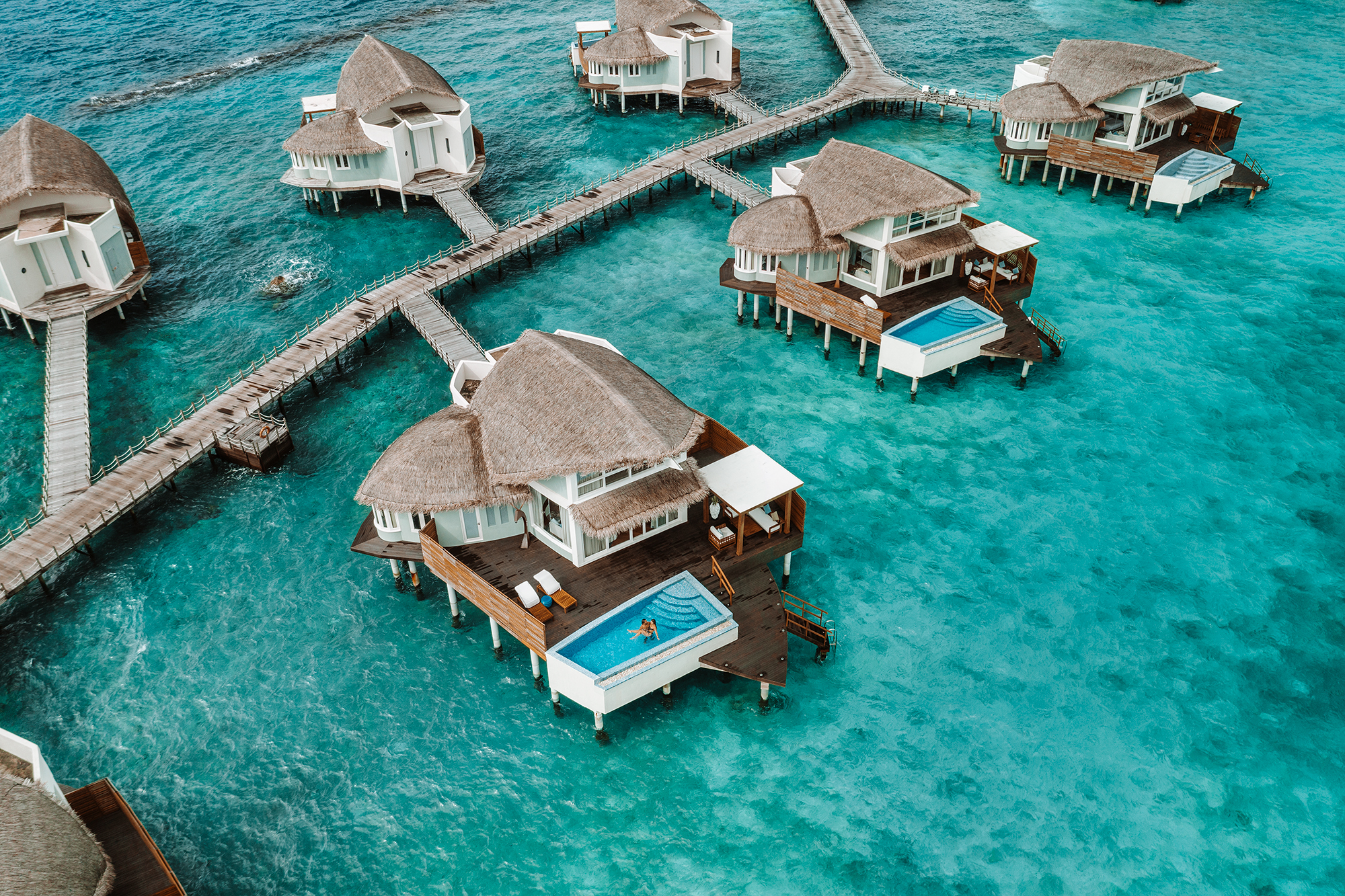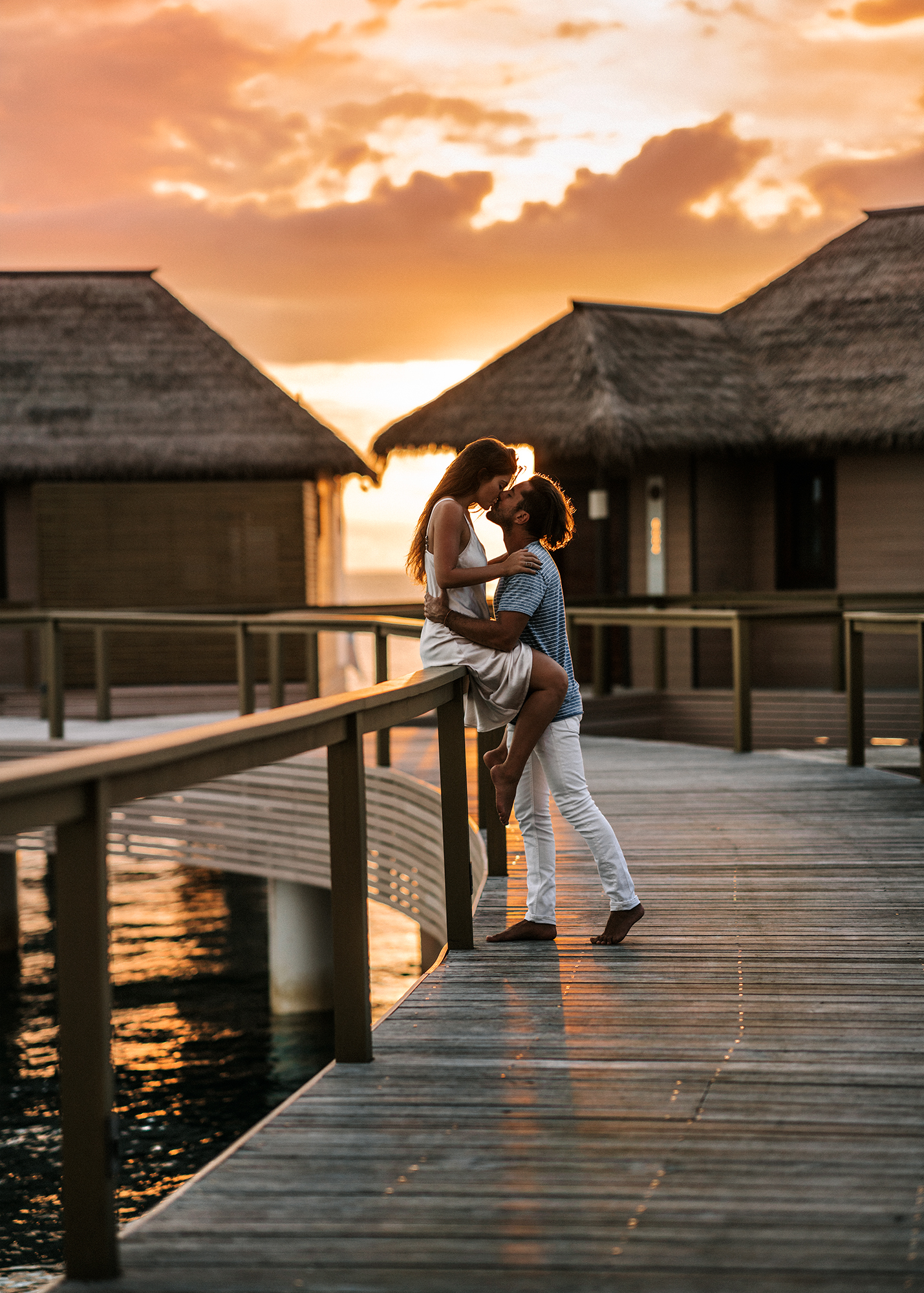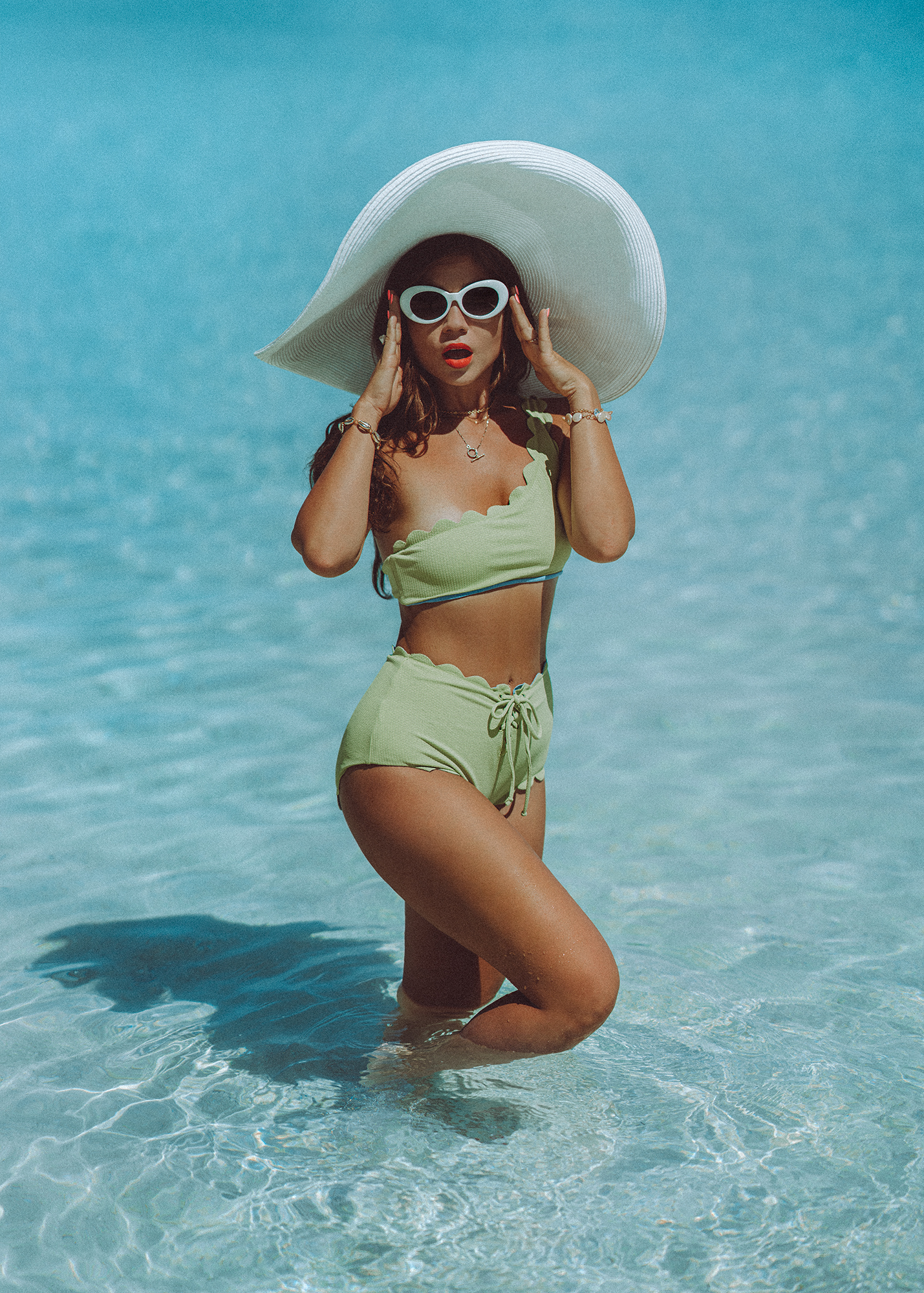 1. Bikinis and One-Piece Swimsuits
Bring more swimsuits than you think you'll need! I always end up wearing my bathing suits most of the day - and I love a mix of tiny bikinis for tanning, one pieces for ocean adventures, and dramatic cuts with flare to look great in photos! Since bathing suits are so lightweight and usually wrinkle-free, it's easy to pack a dozen different kinds, even if you're only traveling with a carry-on.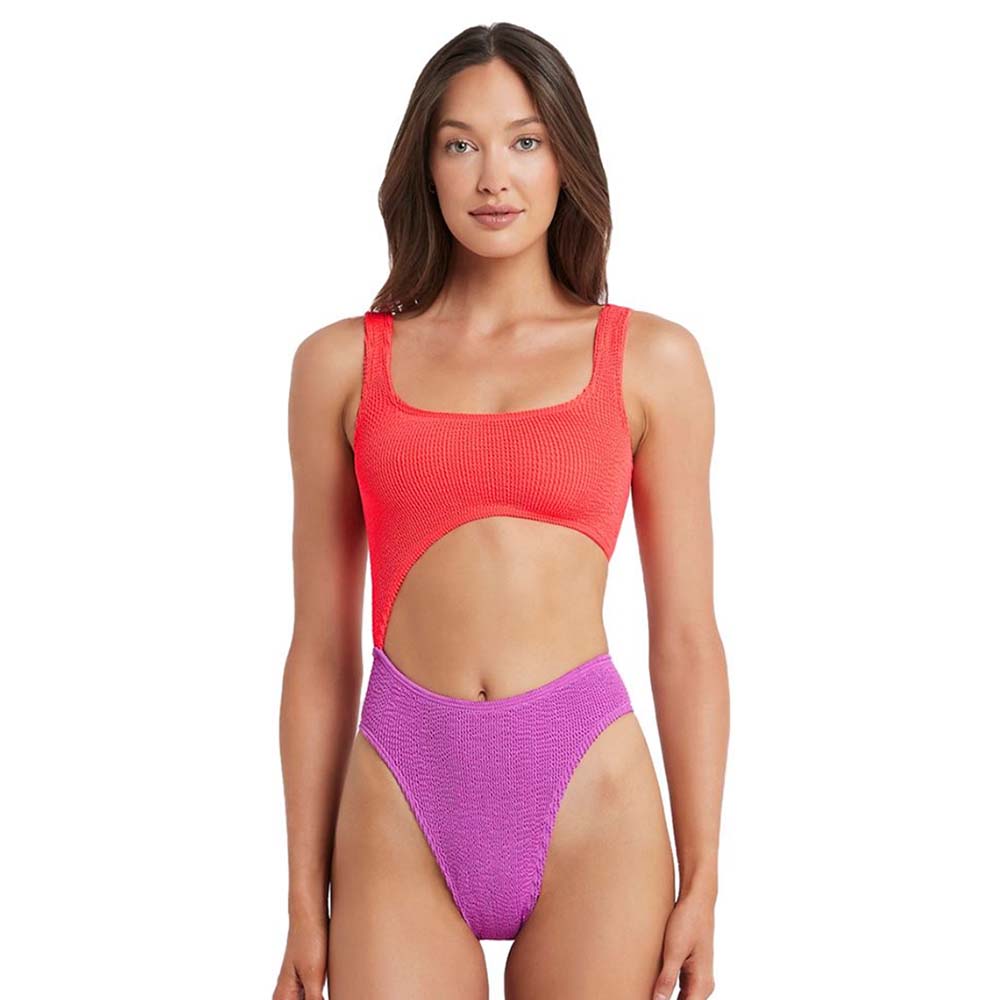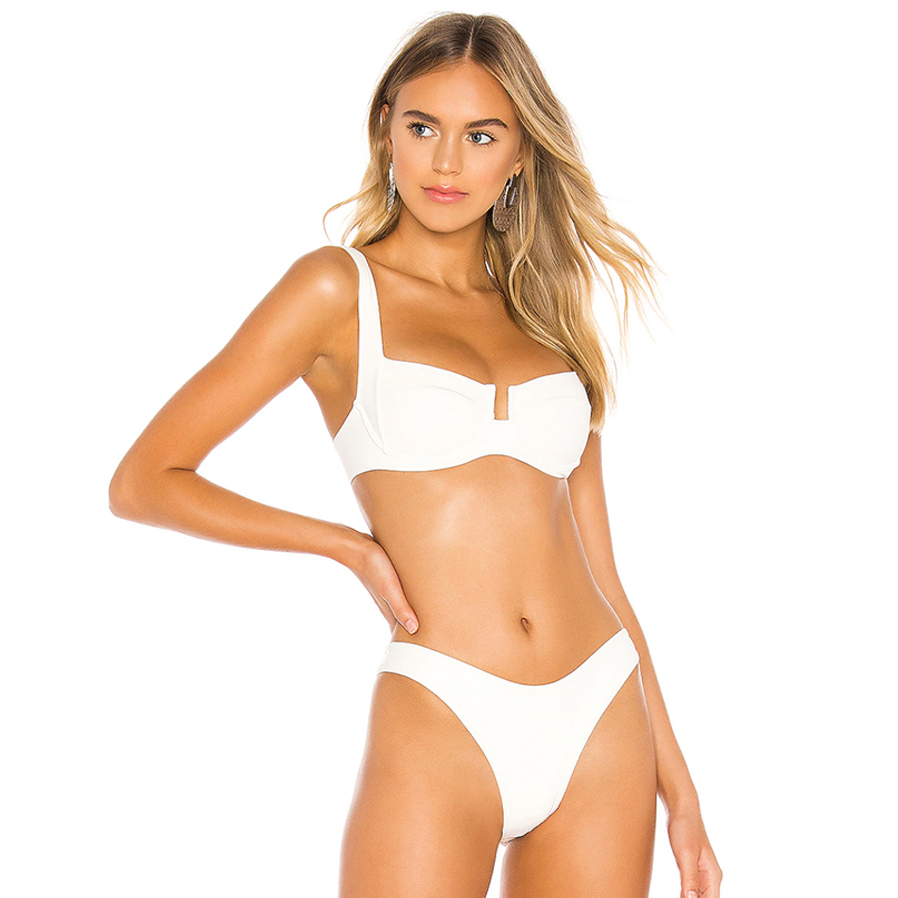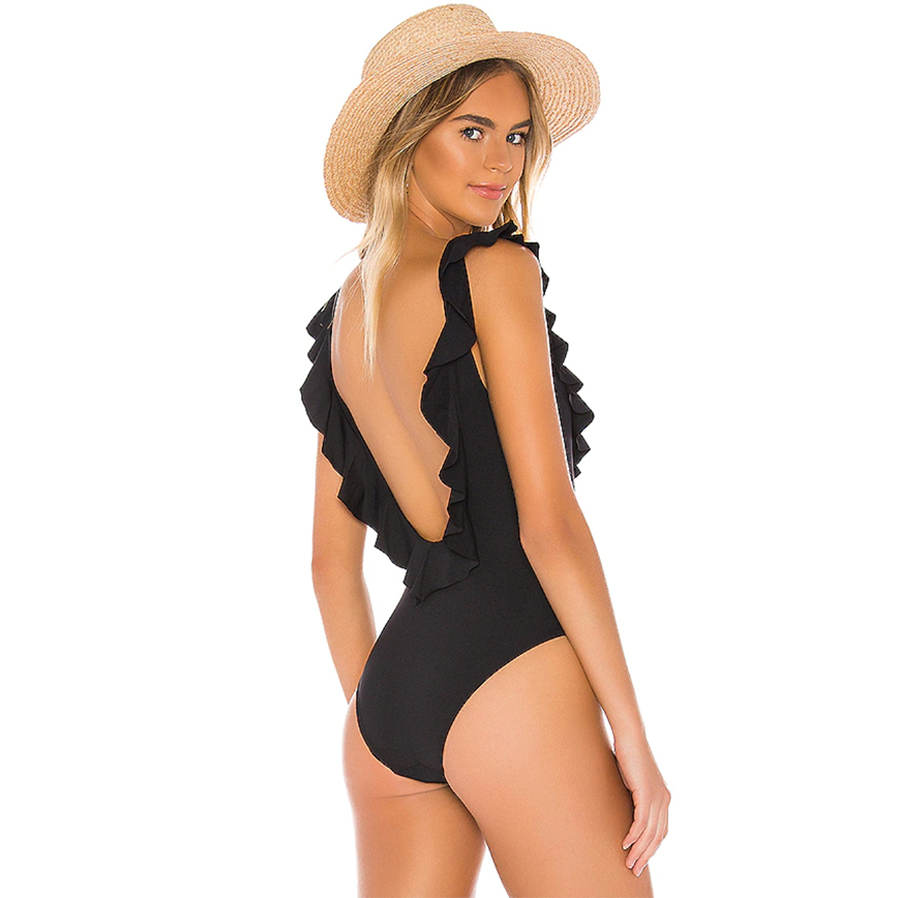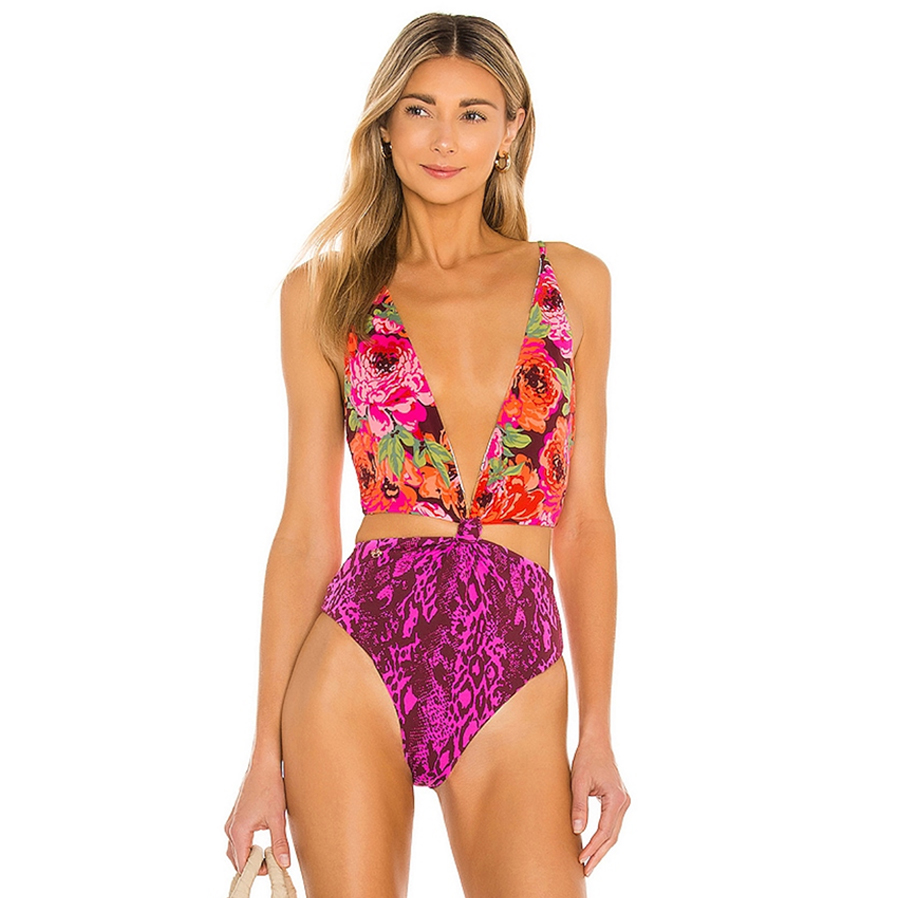 I end up wearing my bathing suits almost everywhere - with shorts and an open kimono top for breakfast, under a wrap top for going out to eat or exploring, and always at the hotel pool or beach. You want to make sure you never have to put on a wet one, and have enough to always be able to mix up your looks! I love dressing up a cute one piece in place of a shirt and will just wear a sportier style instead of a sports bra for getting active. Not sure where to start looking? My favorite places to shop for unique and high quality swimwear are:
Looking for even more unique swimwear designers to check out?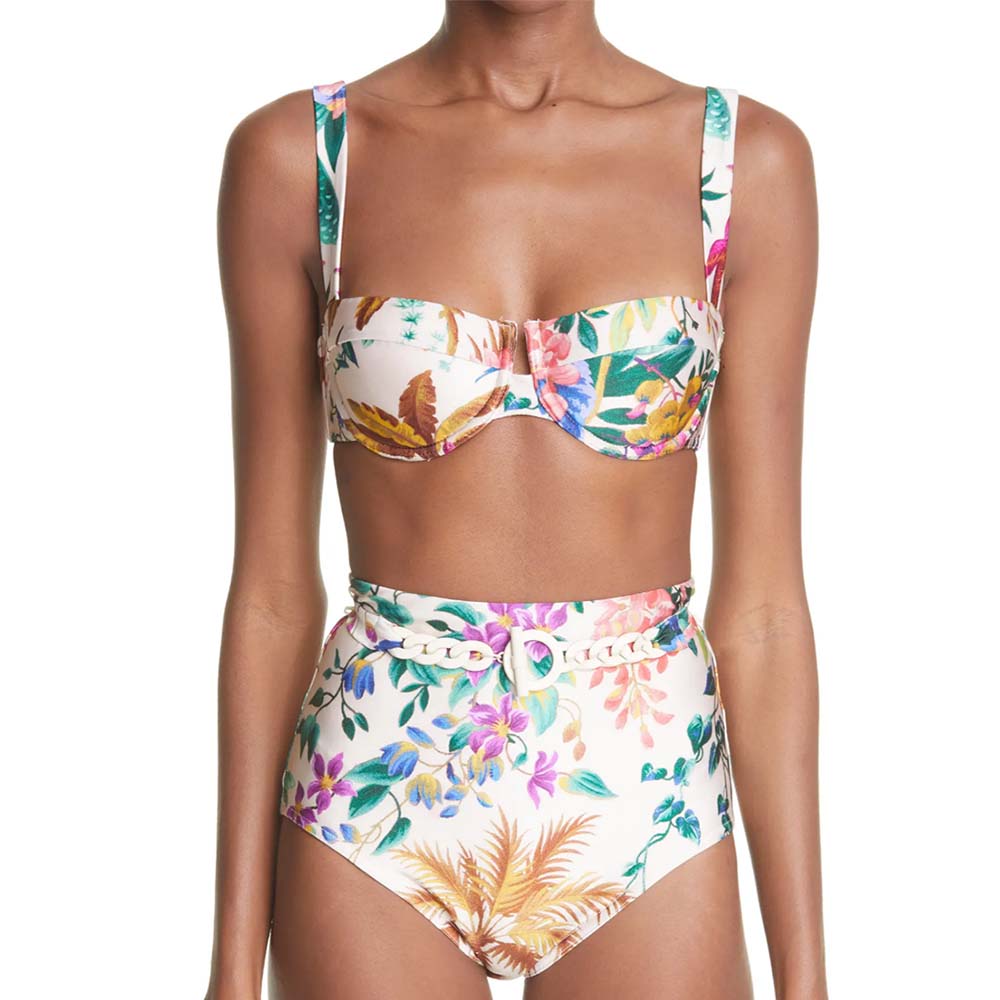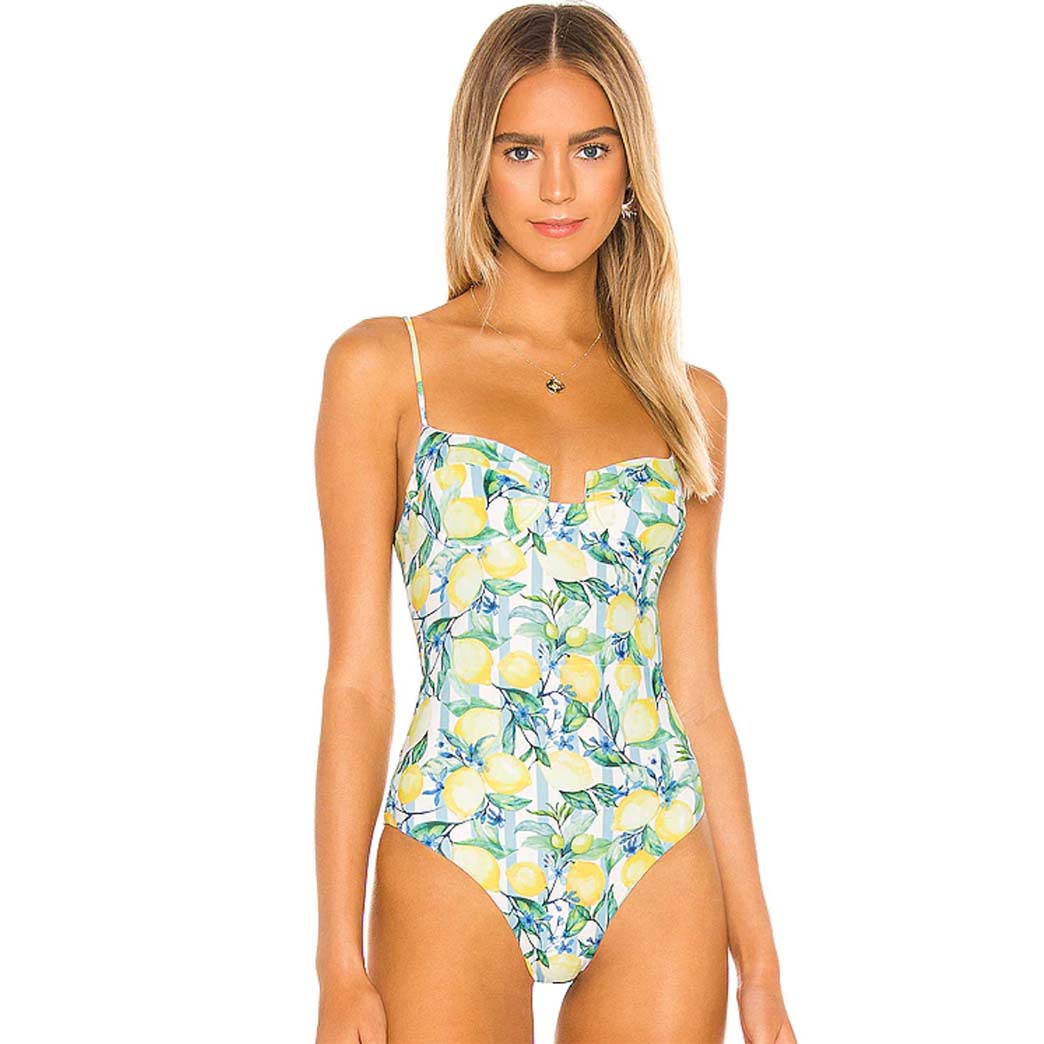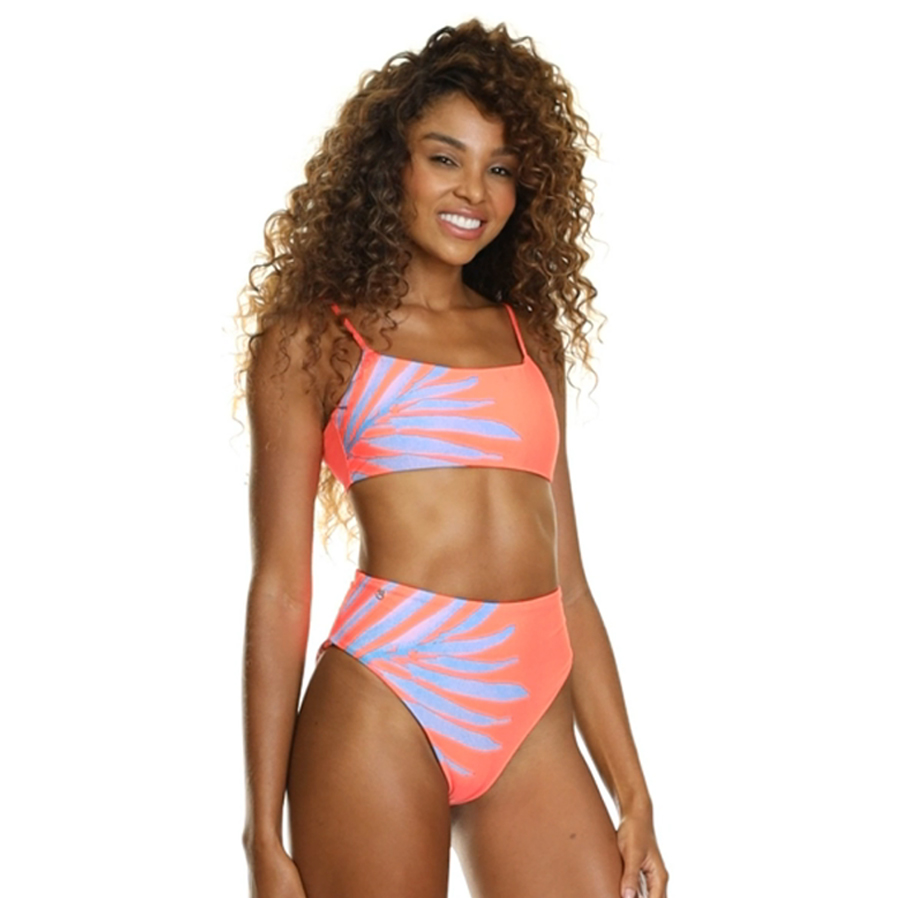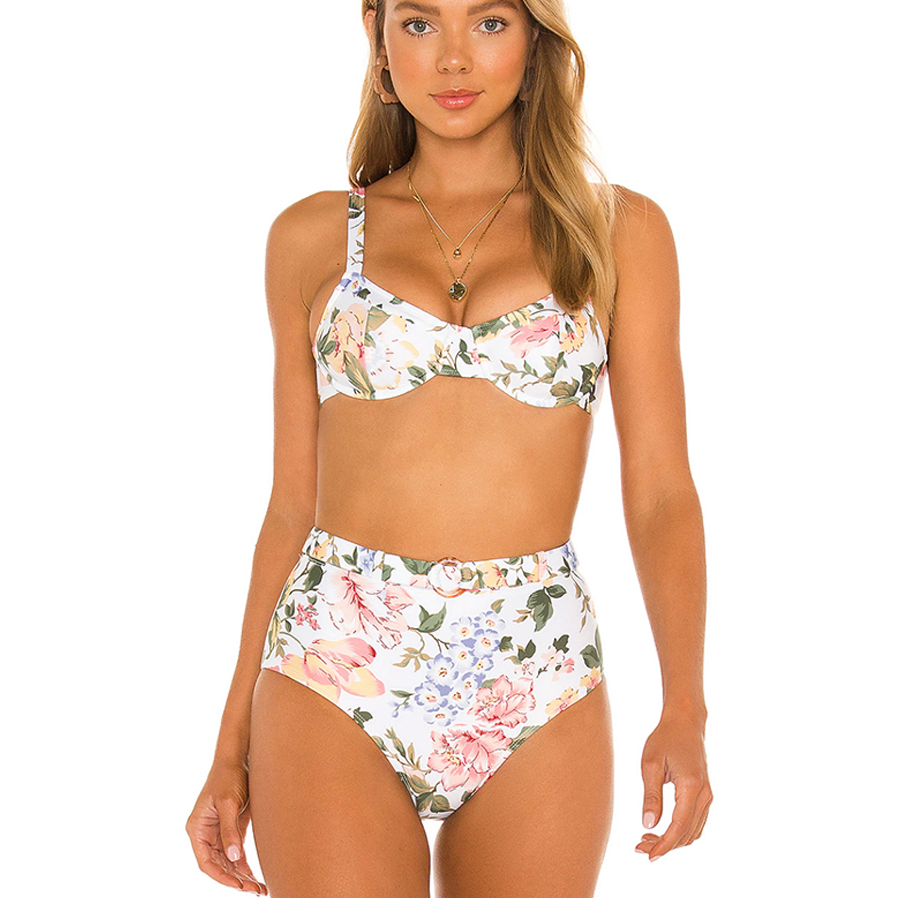 2. Easy, Breezy Maxi Dresses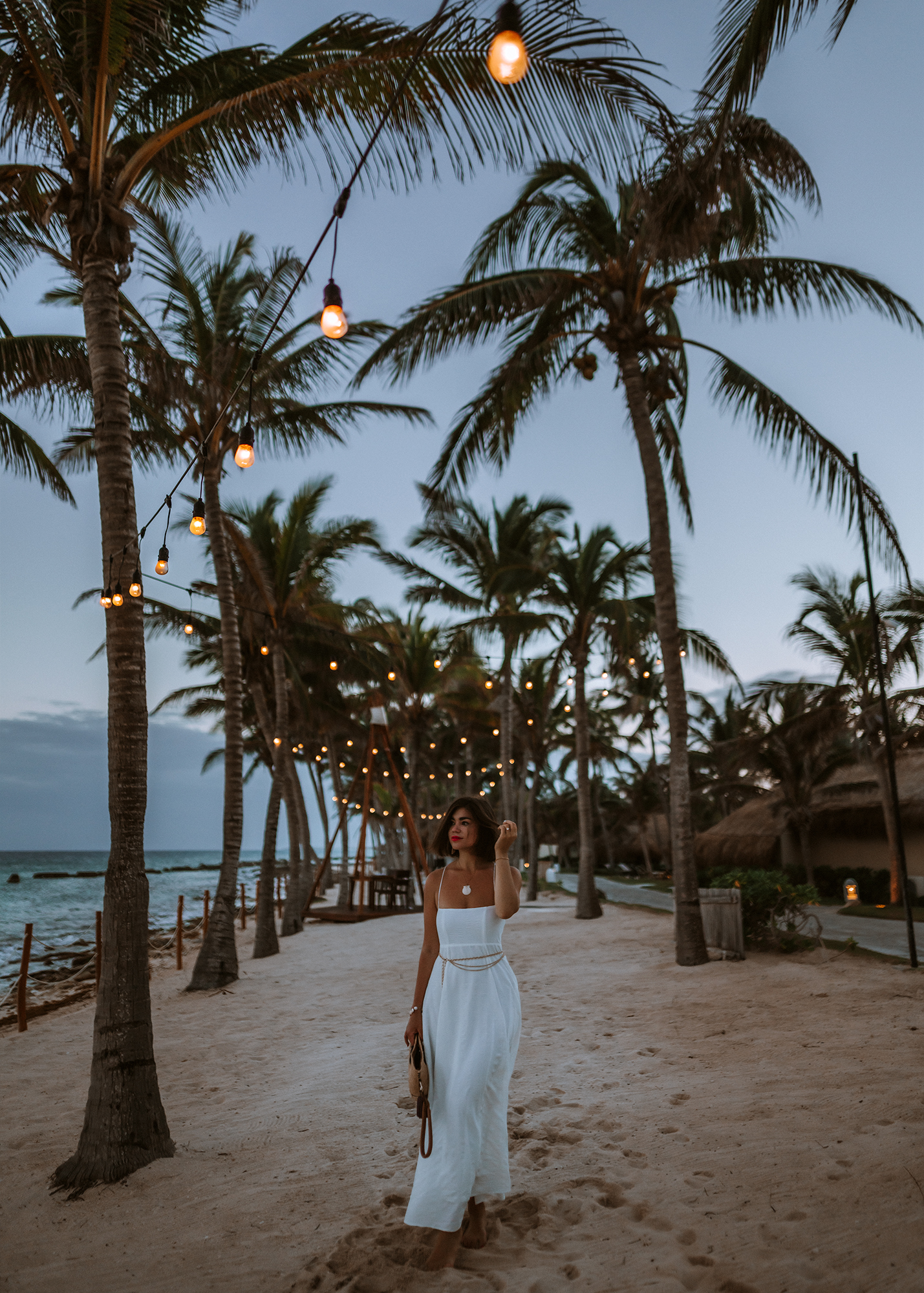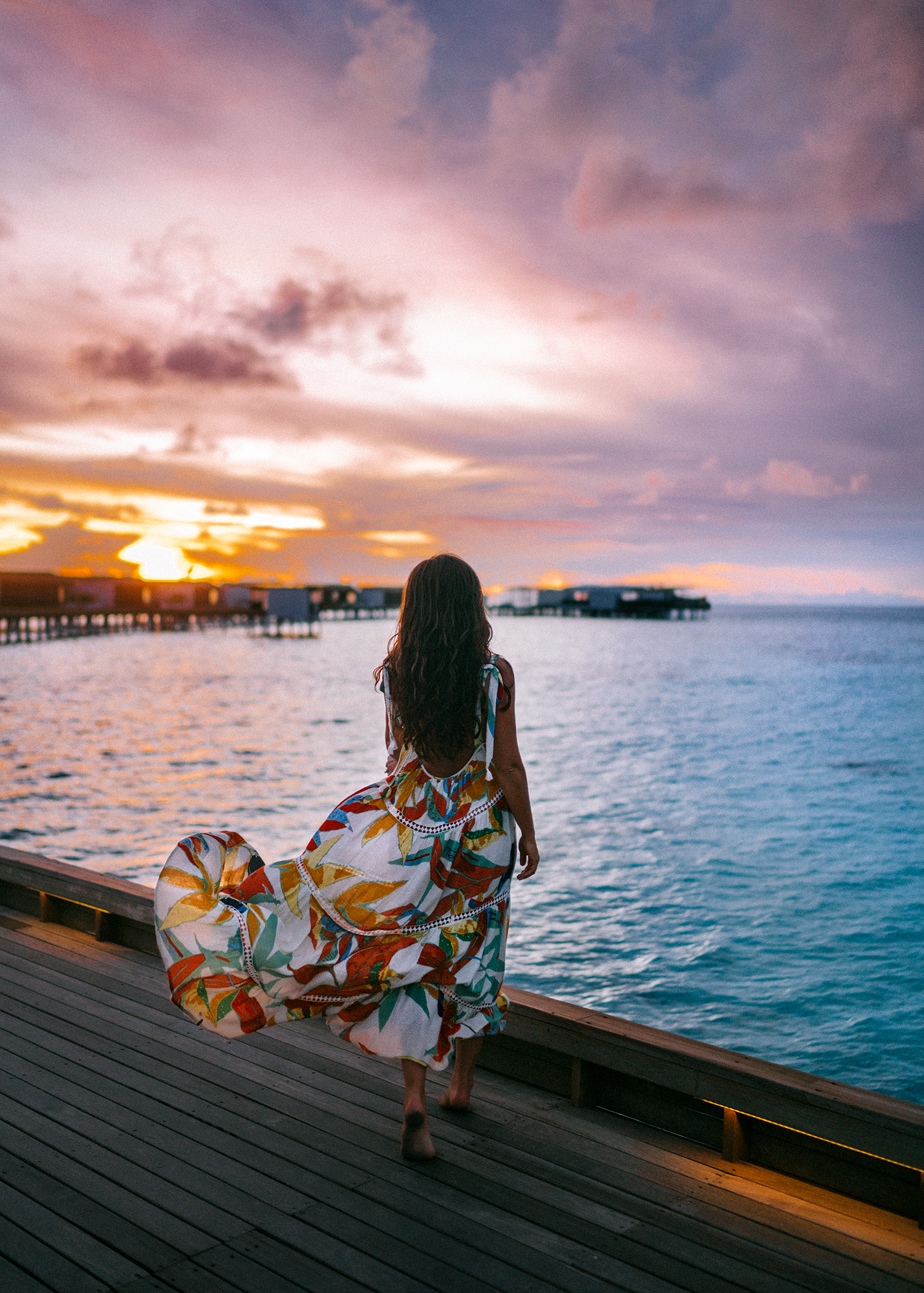 Sleeveless maxi dresses are one of my go-tos for vacation and tropical places - I tend to wear one every night for sunset and dinner. They're just so breezy and easy and still feel chic in simple flat sandals. This is one thing I always say to pack more of than you think you'll need if you're heading to a tropical resort - there's nothing quite like a flowy skirt against your legs after a shower after a long day in the sea and the sun.
Revolve has an unbeatable selection of mid-range and designer dresses and Amazon has some highly rated options under $30.
3. Tropical prints and bright colors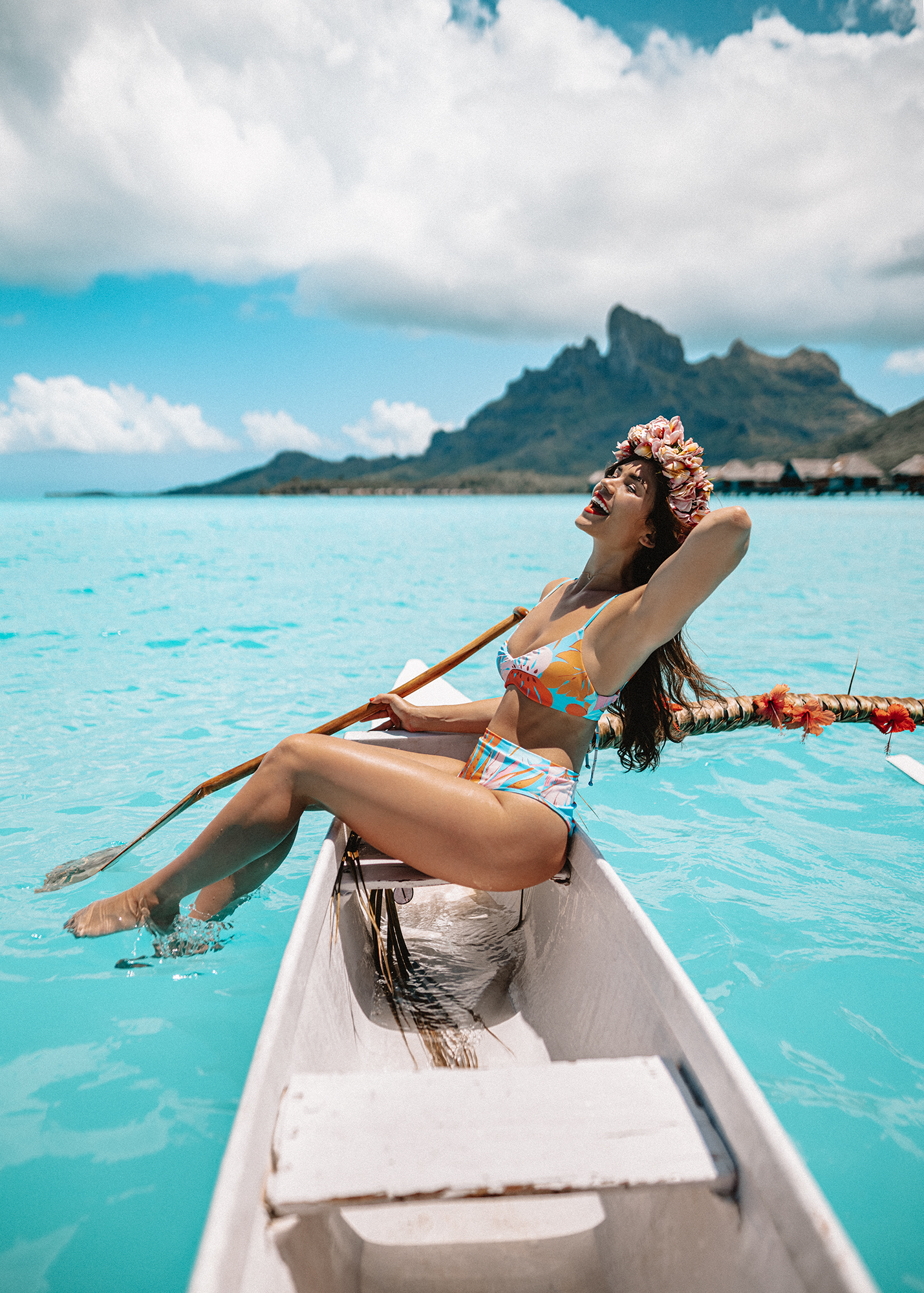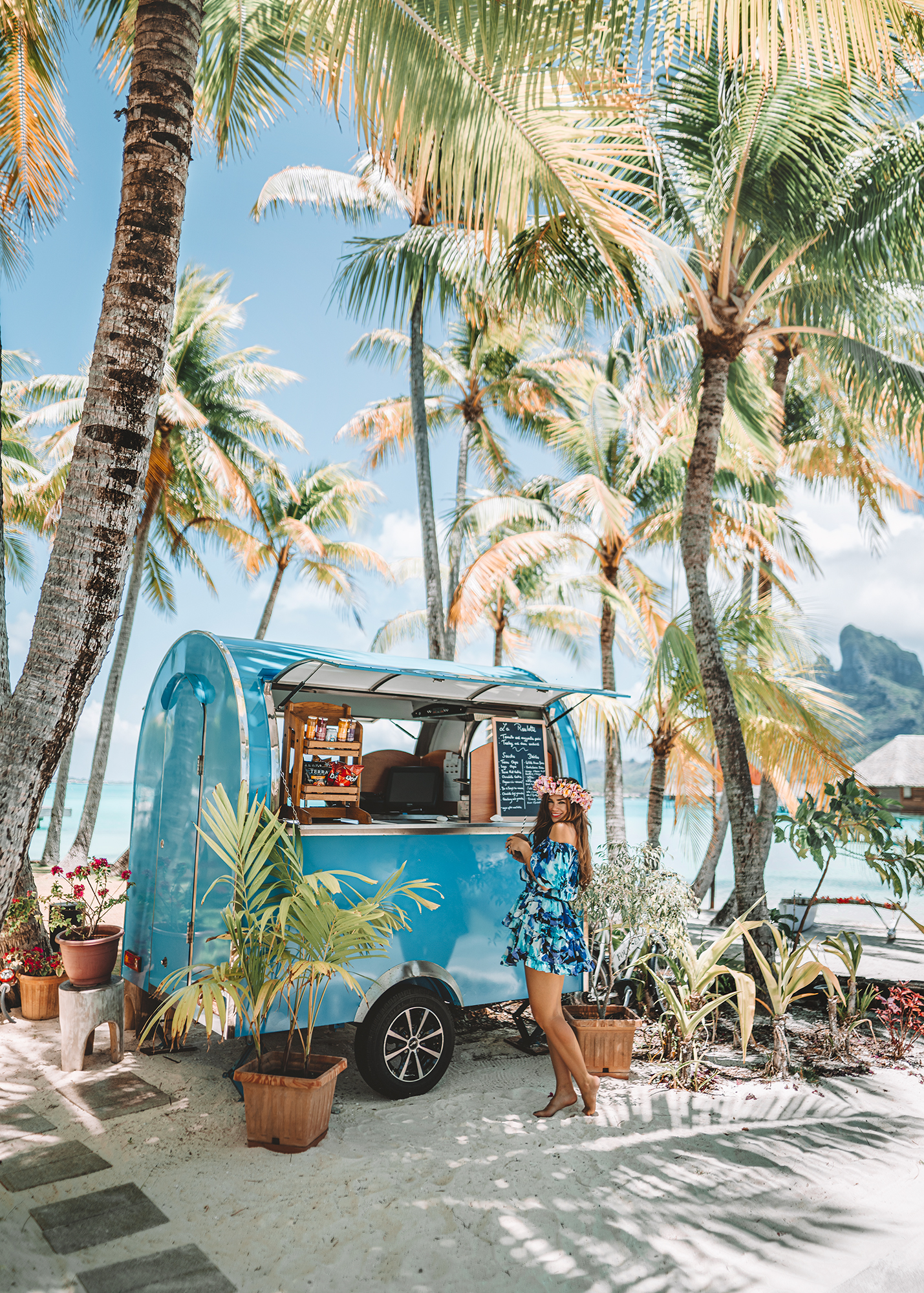 If there's one place to wear banana leaf and tropical flowers prints or bright neon colors, it's on vacation! A hot pink or neon orange glows best in the late afternoon tropical sun.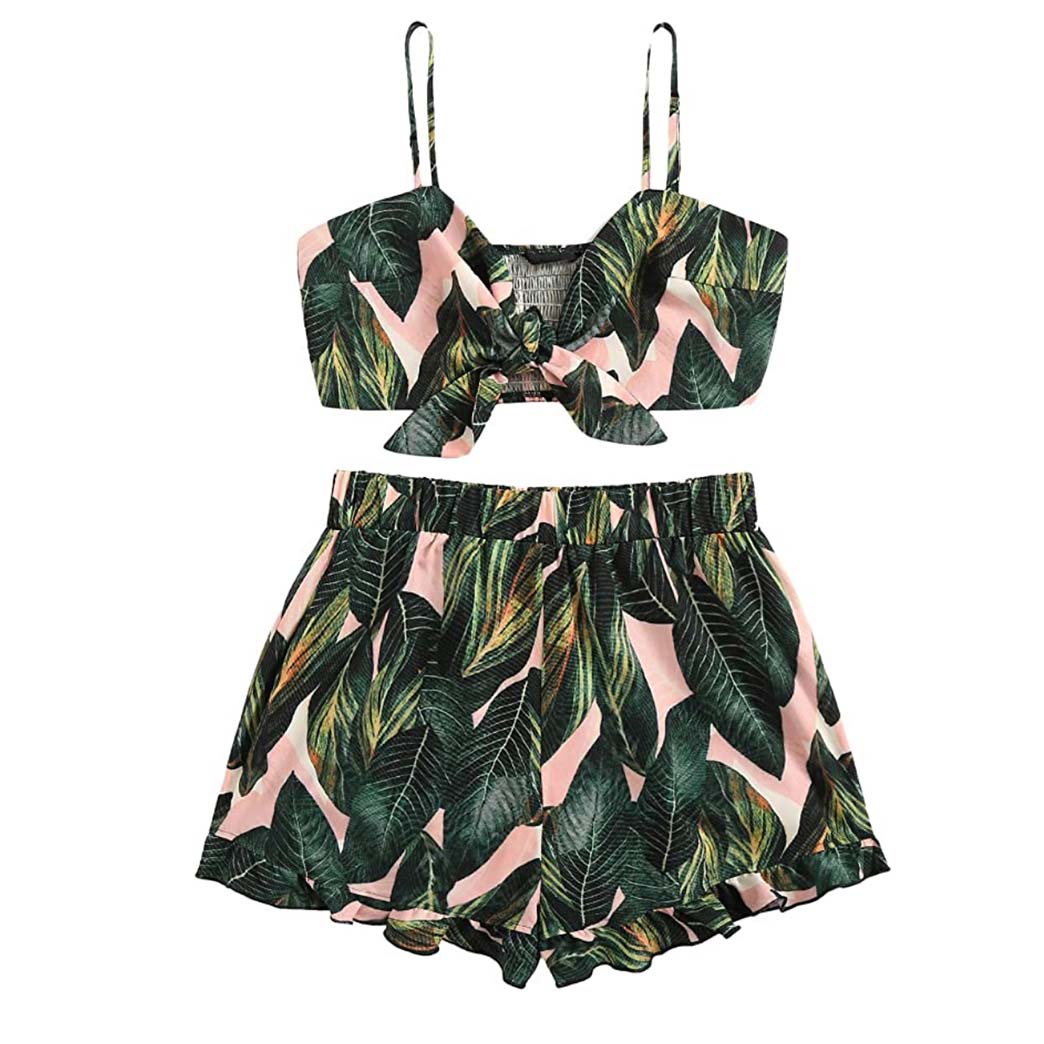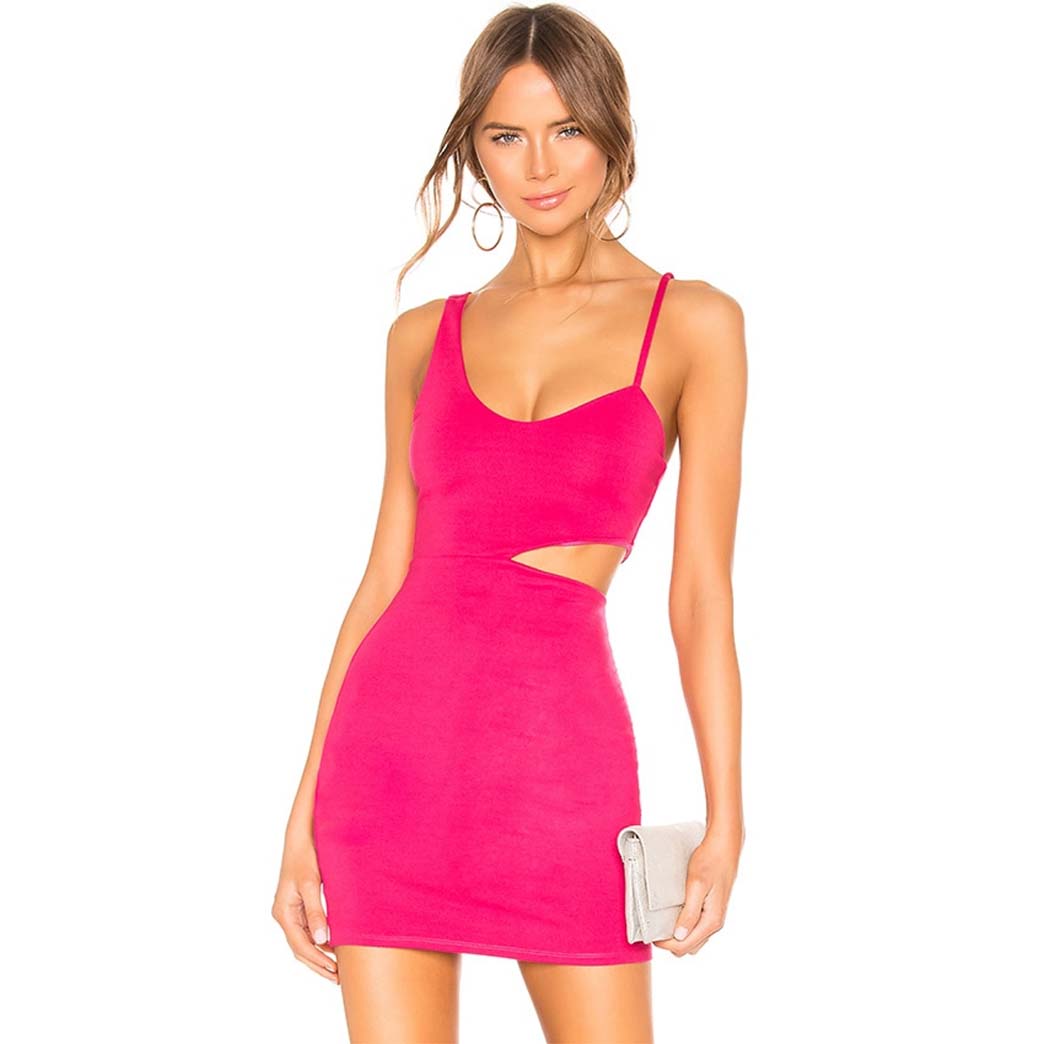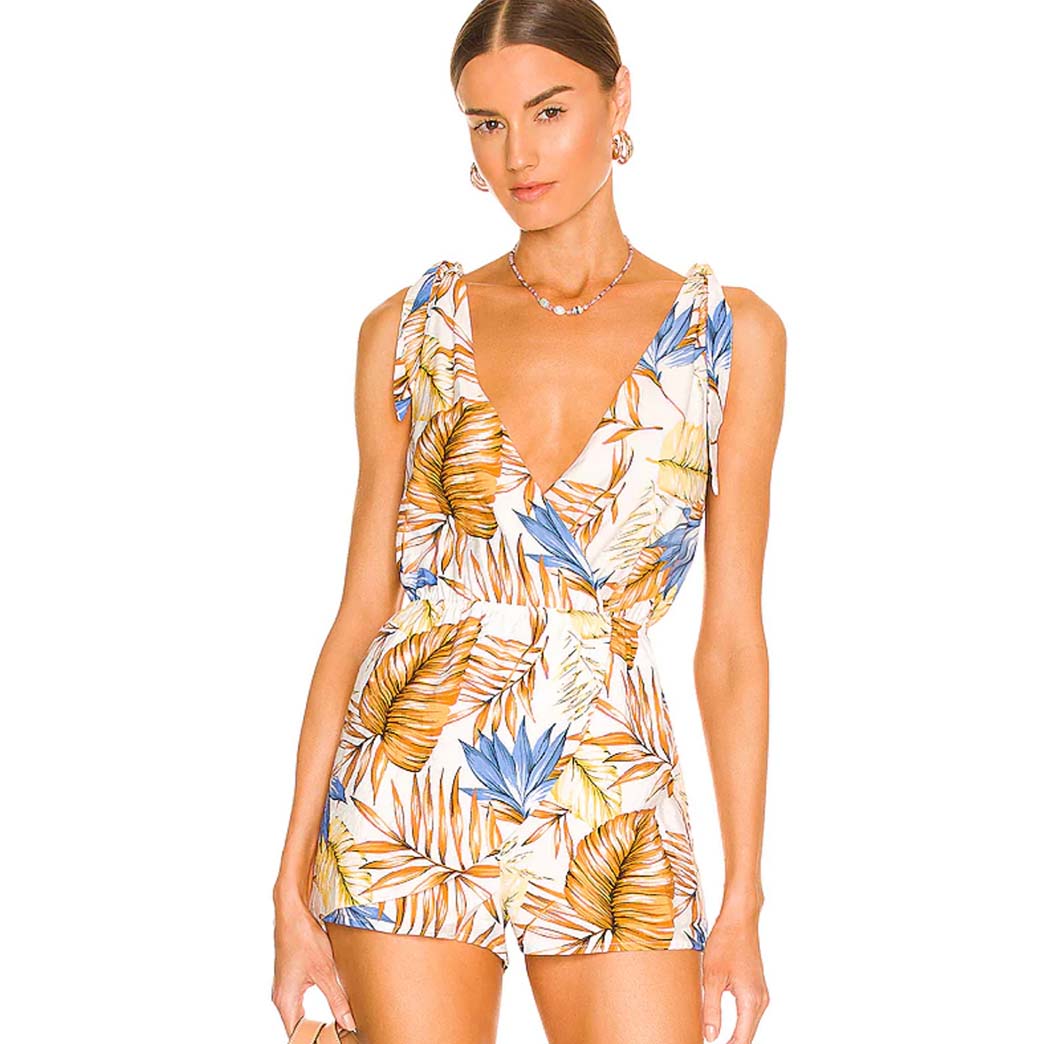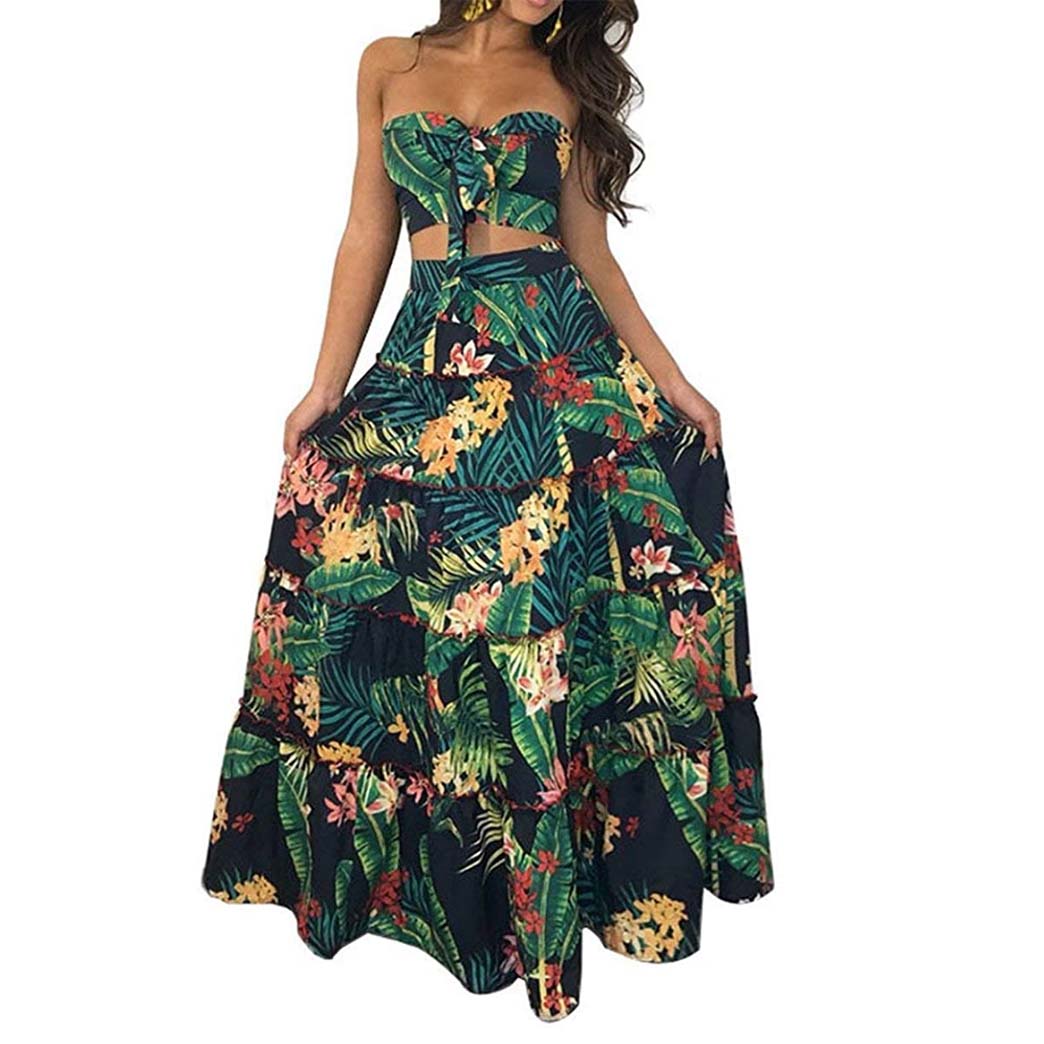 4. Light Weight Wide Leg Pants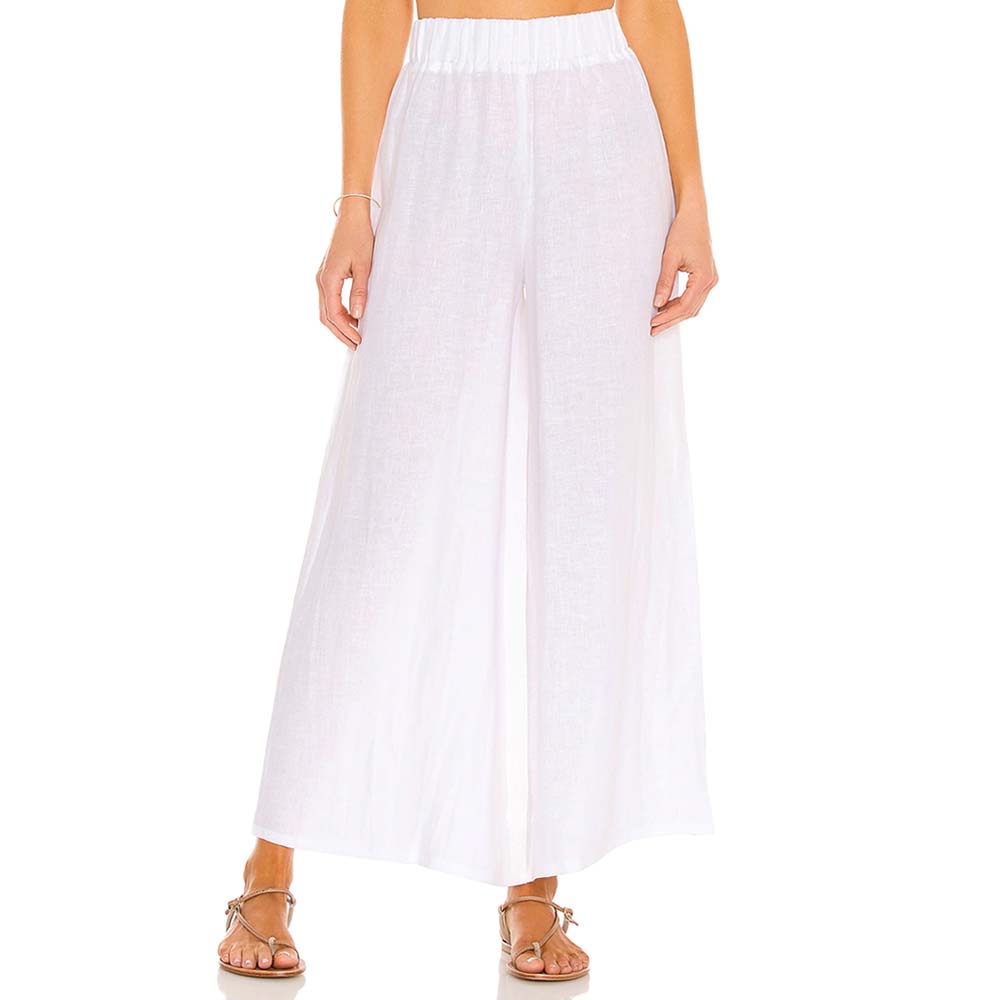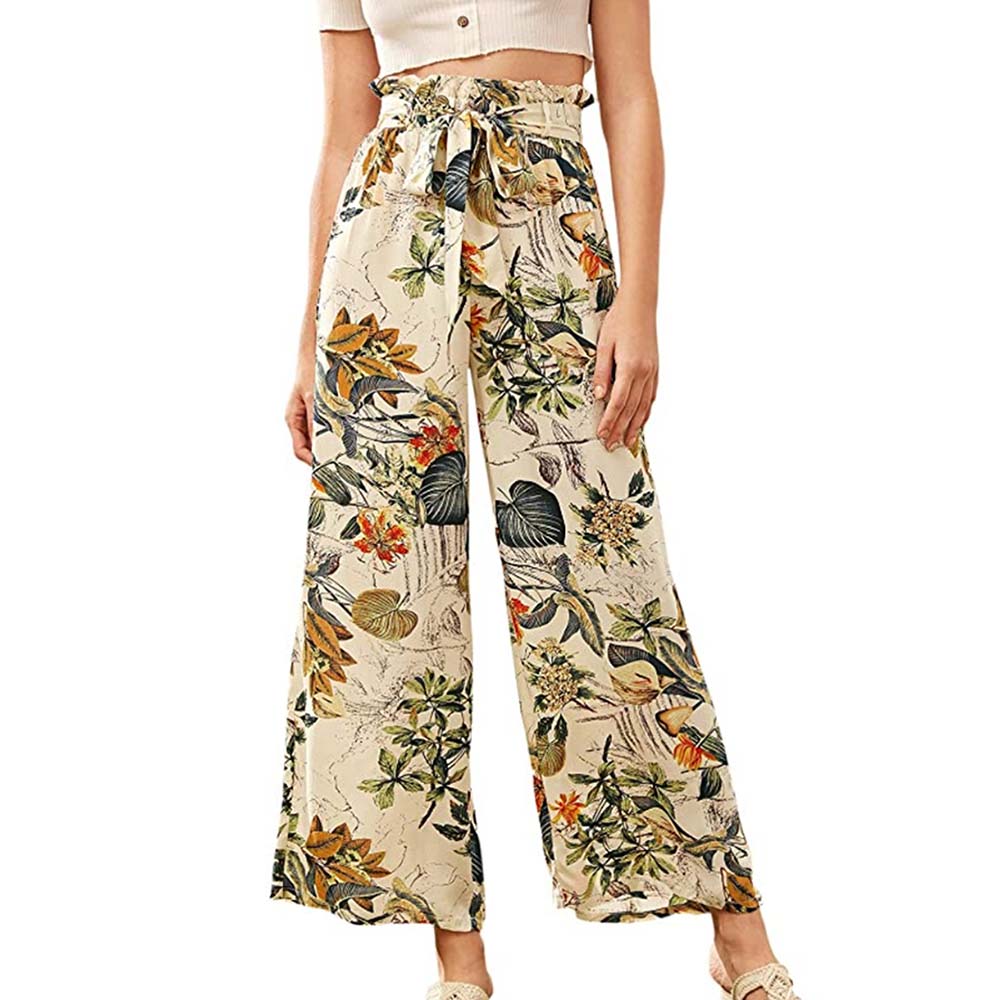 Lightweight cotton and linen pants over a bikini or with a cropped top are one of my favorite tropical looks for both dinners and daytime. Without making you too warm, they make for great sun protection if you've had enough direct sun for a day, help keep you from getting too cold in direct air conditioning, and also can make for a great multi-purpose flying outfit.
5. Multi-Purpose Scarves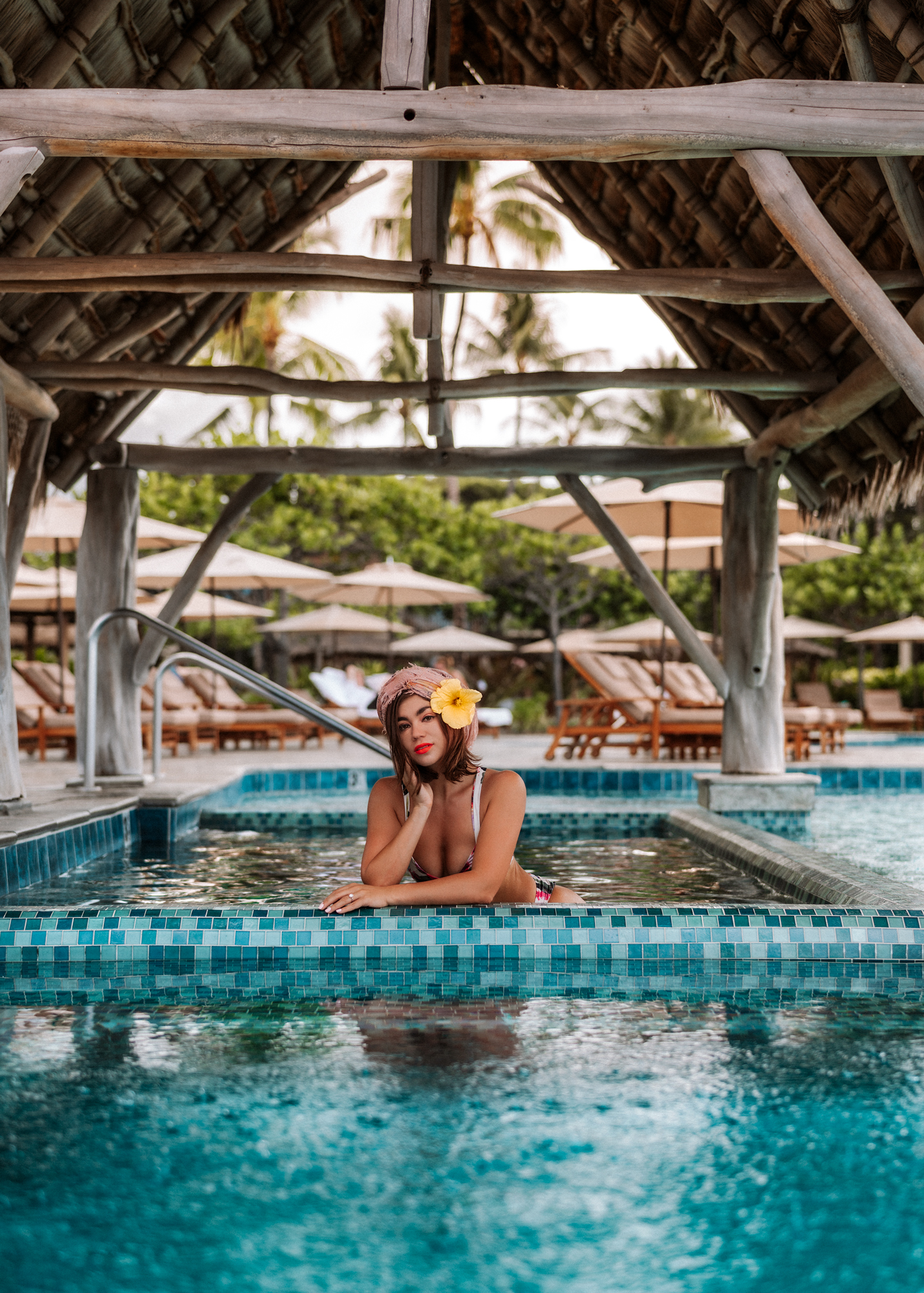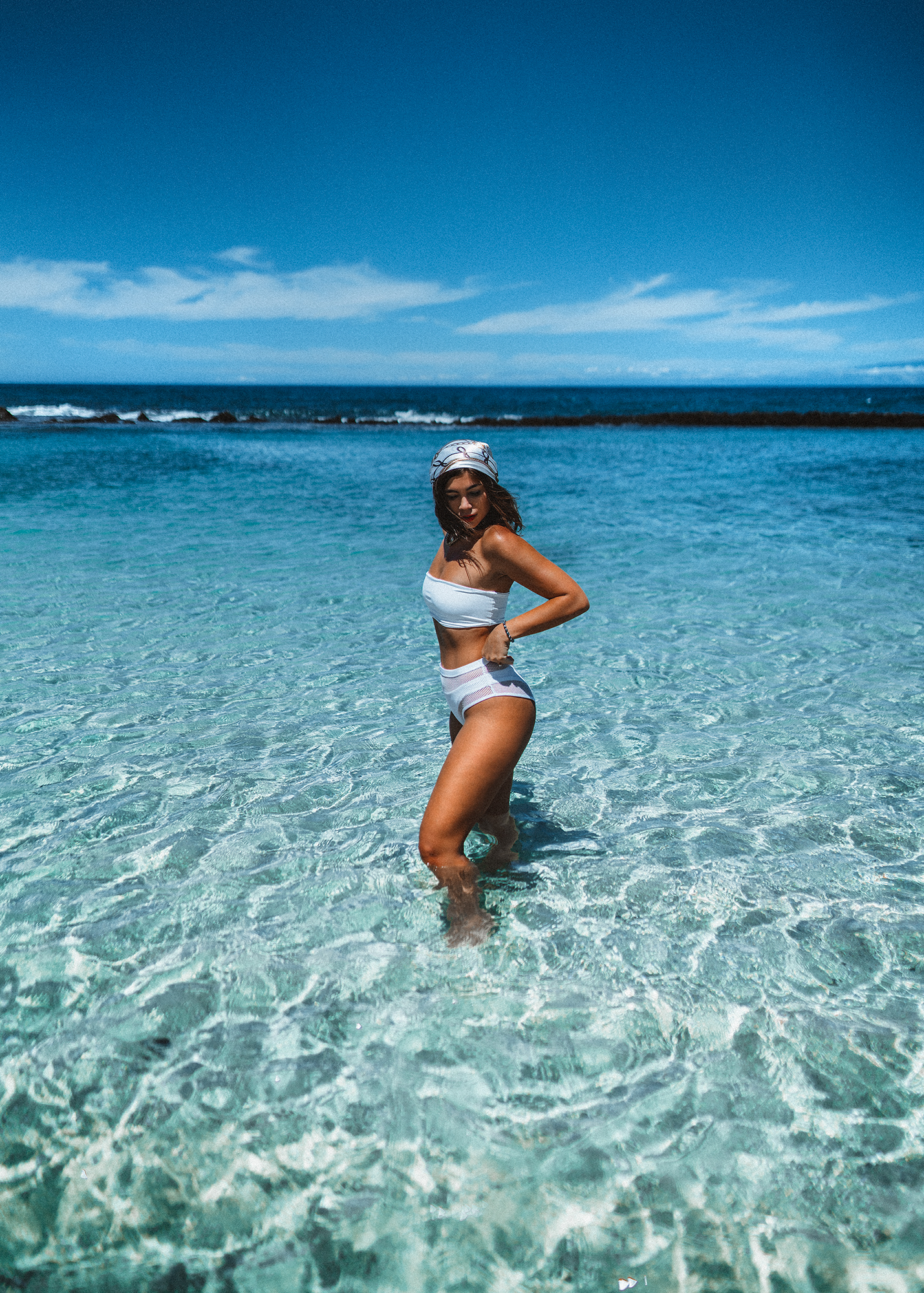 I always pack a silk-style or cotton scarf anytime we are going somewhere tropical. They make a great head-scarf to protect your hair from a windy day on a boat, to cover up un-done hair, or worn as a sarong over a bikini, tie it up as a top, a wrap over your shoulders if you've had too much sun or get cold, or even as a make-shift blanket or towel to sit on the sand. I am obsessed with these square silk-style scarfs from Amazon for $9 - and have them in half a dozen colors already.
6. Denim Shorts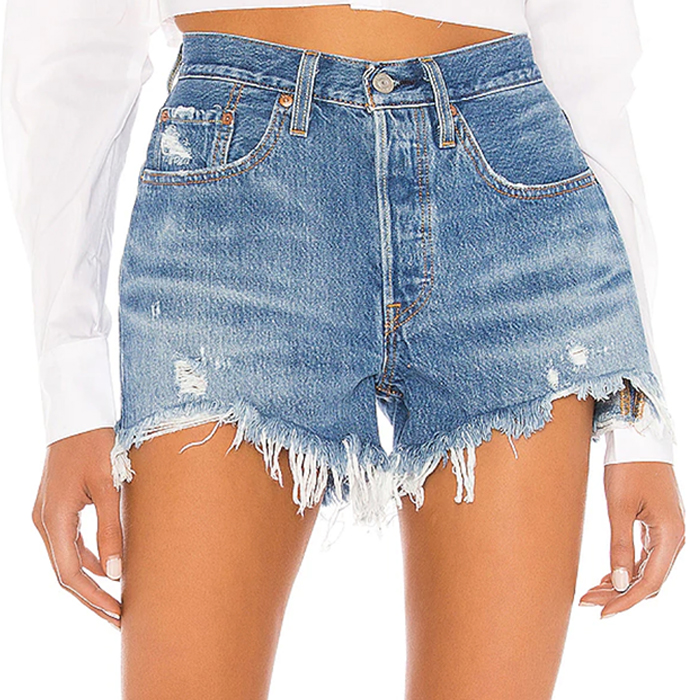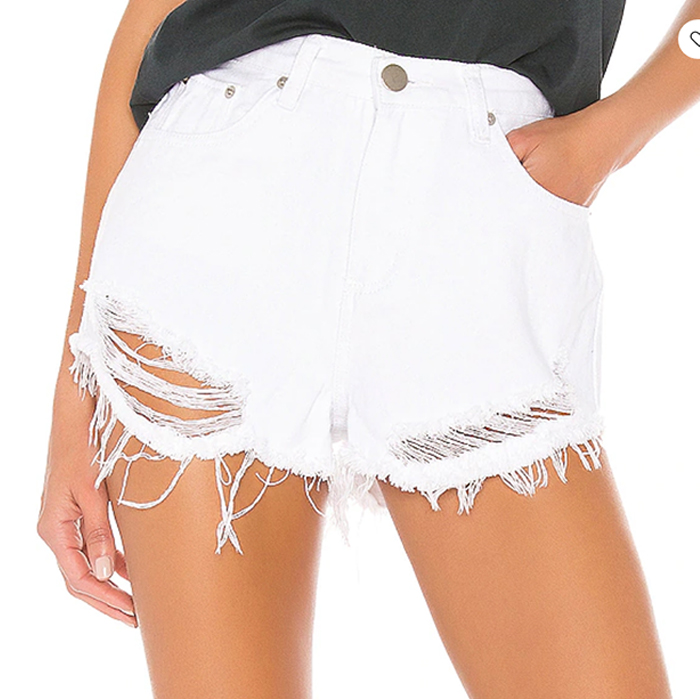 I grew up in a California surf down, so Denim cut offs have been a way of life for as long as I can remember, but they still get tons of wear from me on vacation, and are always the easiest, more universal throw-over outfit.
The shorts brands that I find that fit my curvier body best and last forever are by far One Teaspoon and Levi's brands - the Levi's Ribcage cut are some of the best high-waisted shorts I've ever had, and pair amazing with a bikini.
7. Mini Dresses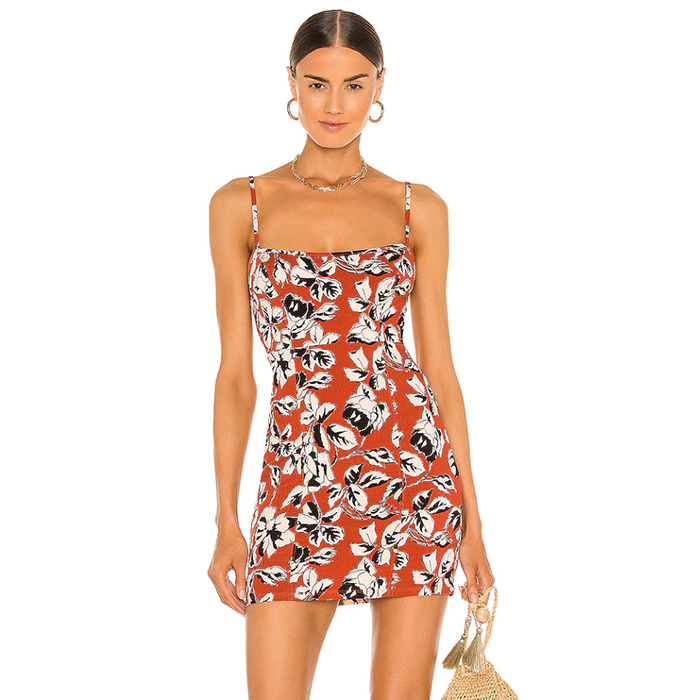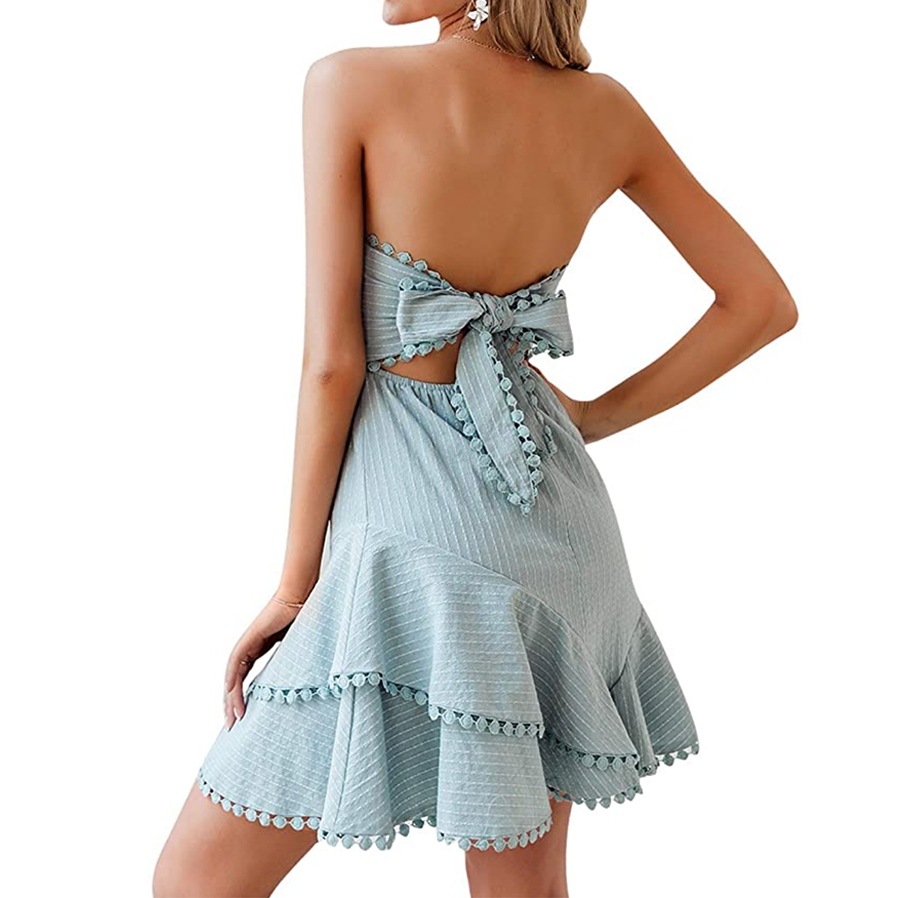 For everything else... mini dresses have you covered! Pack styles that don't wrinkle easily and you can throw on effortlessly - sleeveless tends to be best for the tropical heat. Make it extra fun with a tropical print.
8. Sun Accessories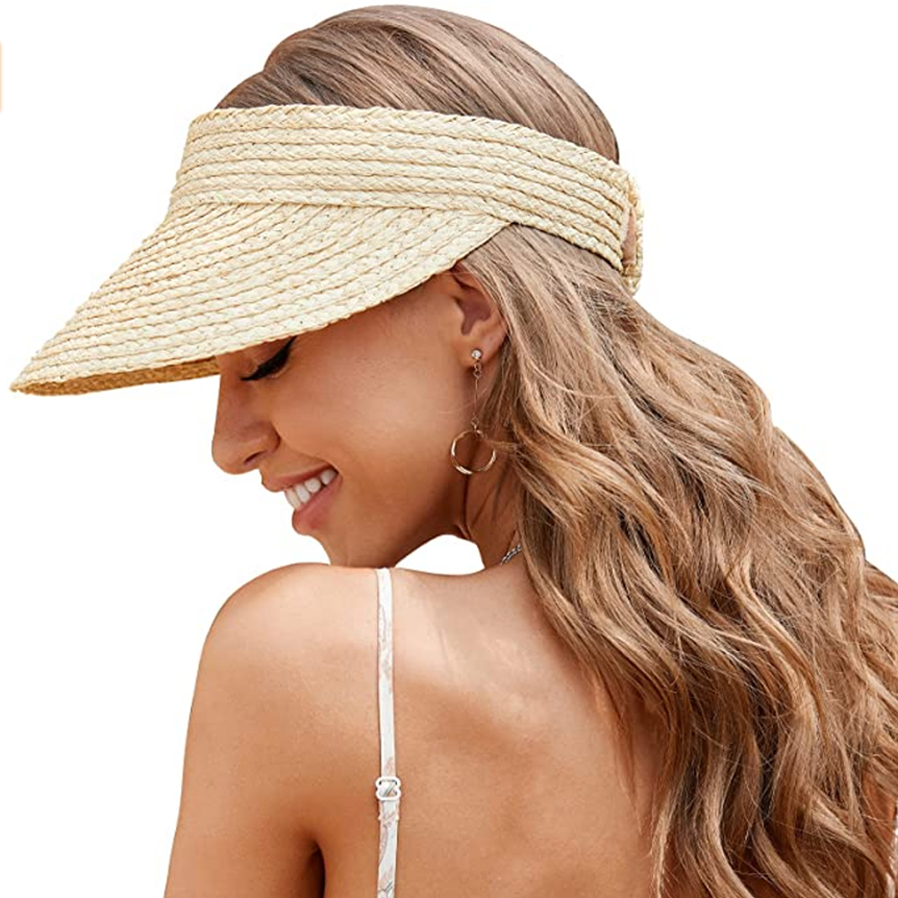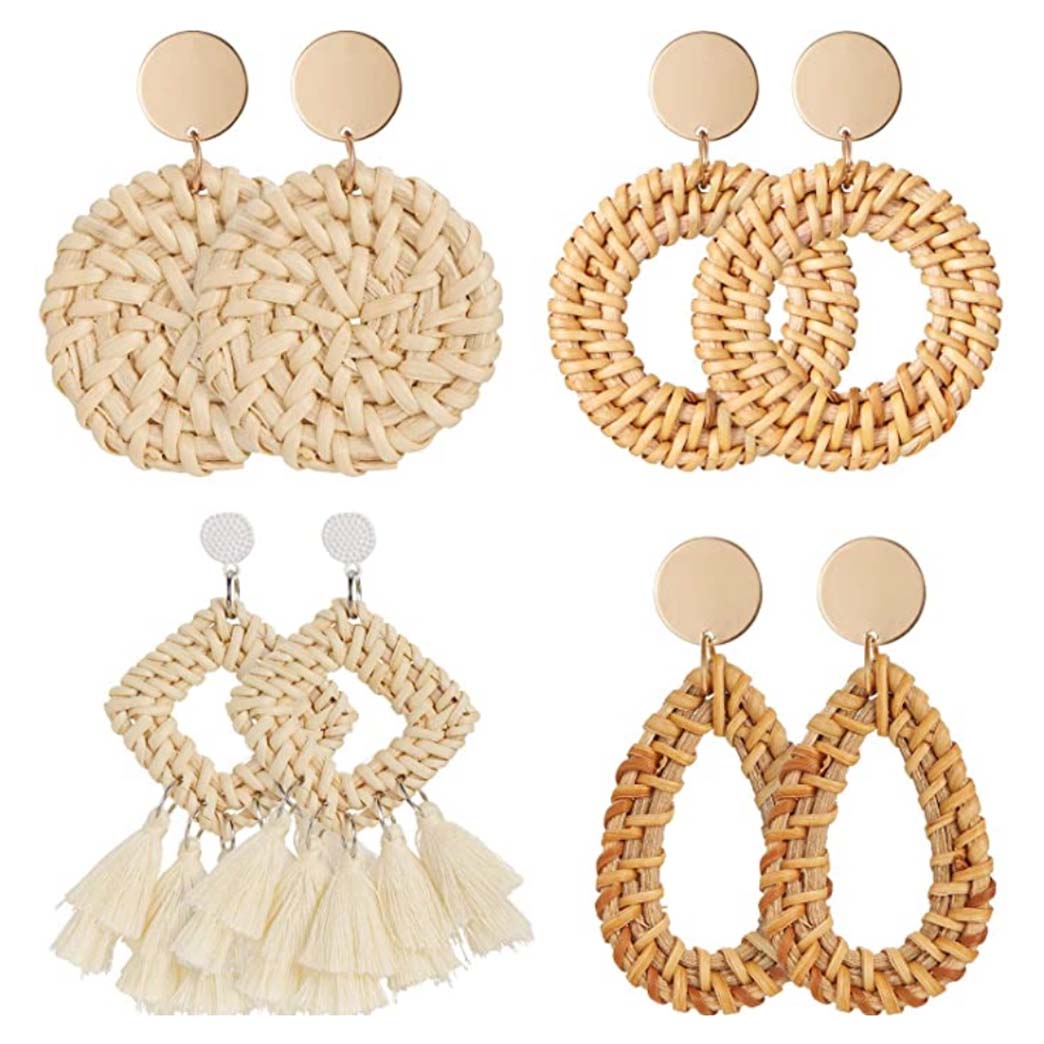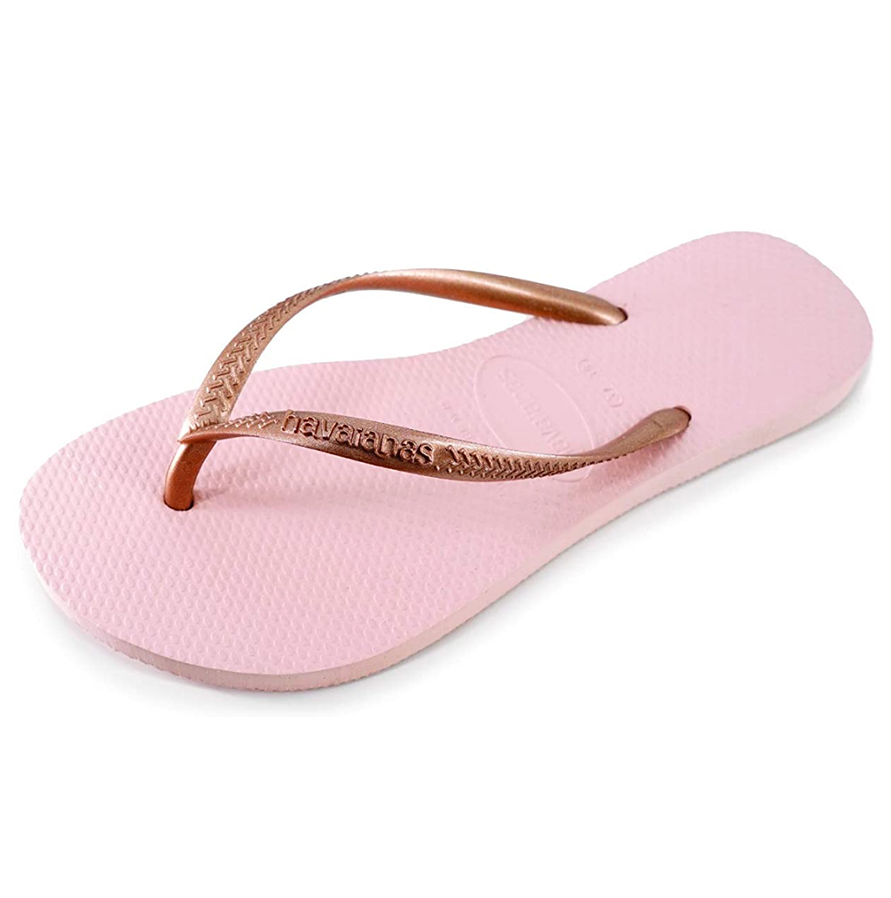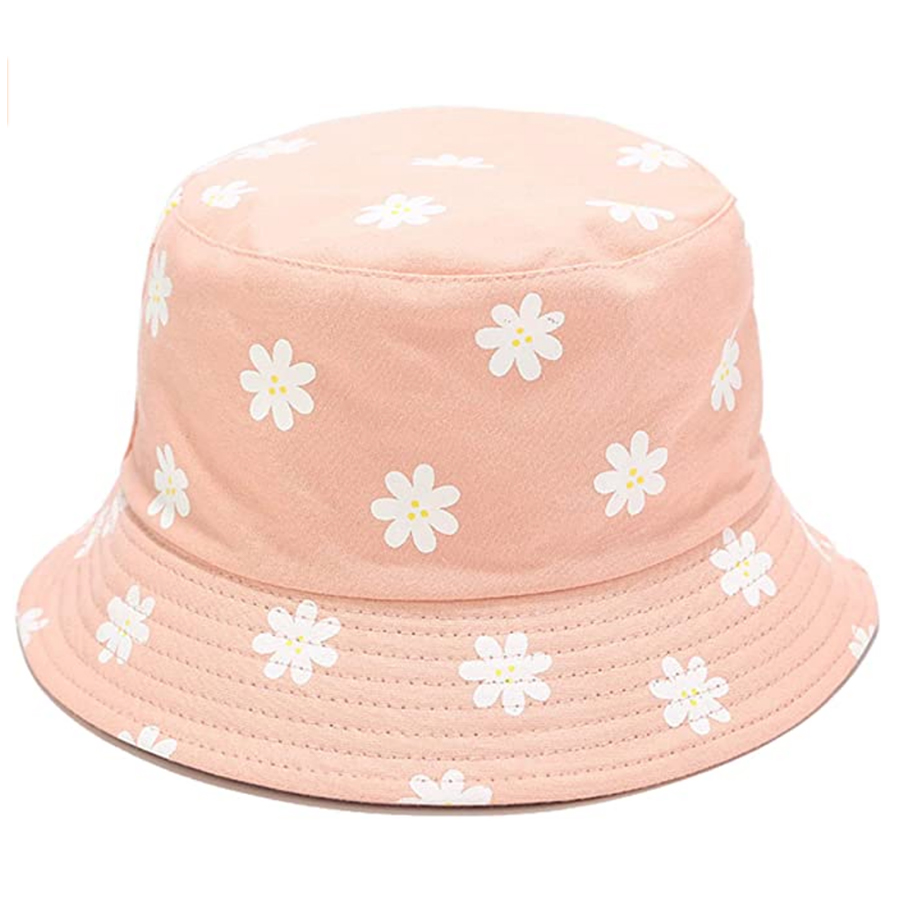 Round out your suitcase with fun but practical accessories - hats and a visor to keep the sun off your face and because everything looks better with a hat, some classic flip flops to wear on the sand, lightweight earrings with a tropical flare, water bottle, and everything you need for the day. For Jewelry, click on the link below for my exhaustive round up of the best accessories (and real gold jewelry) under $20 on Amazon.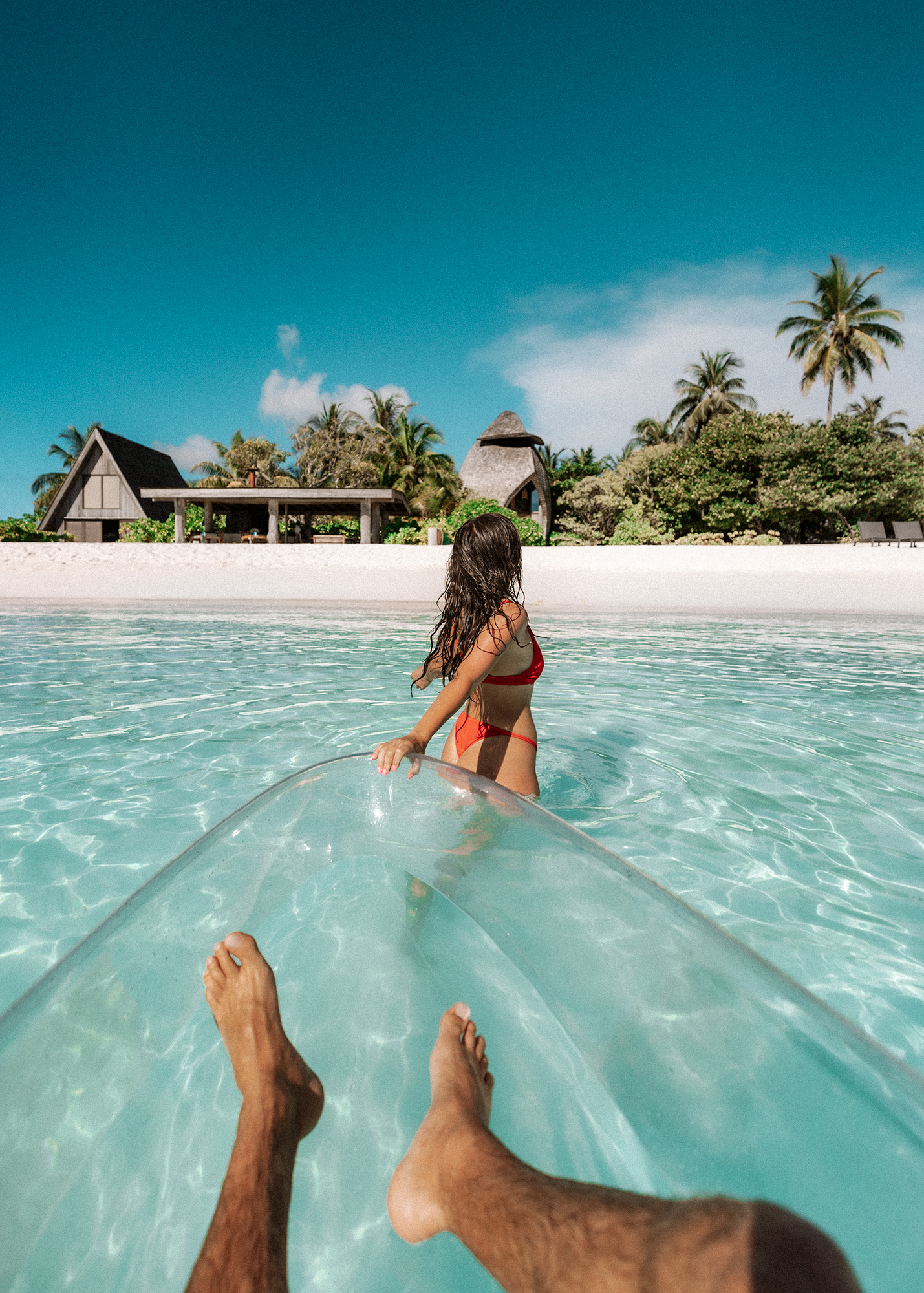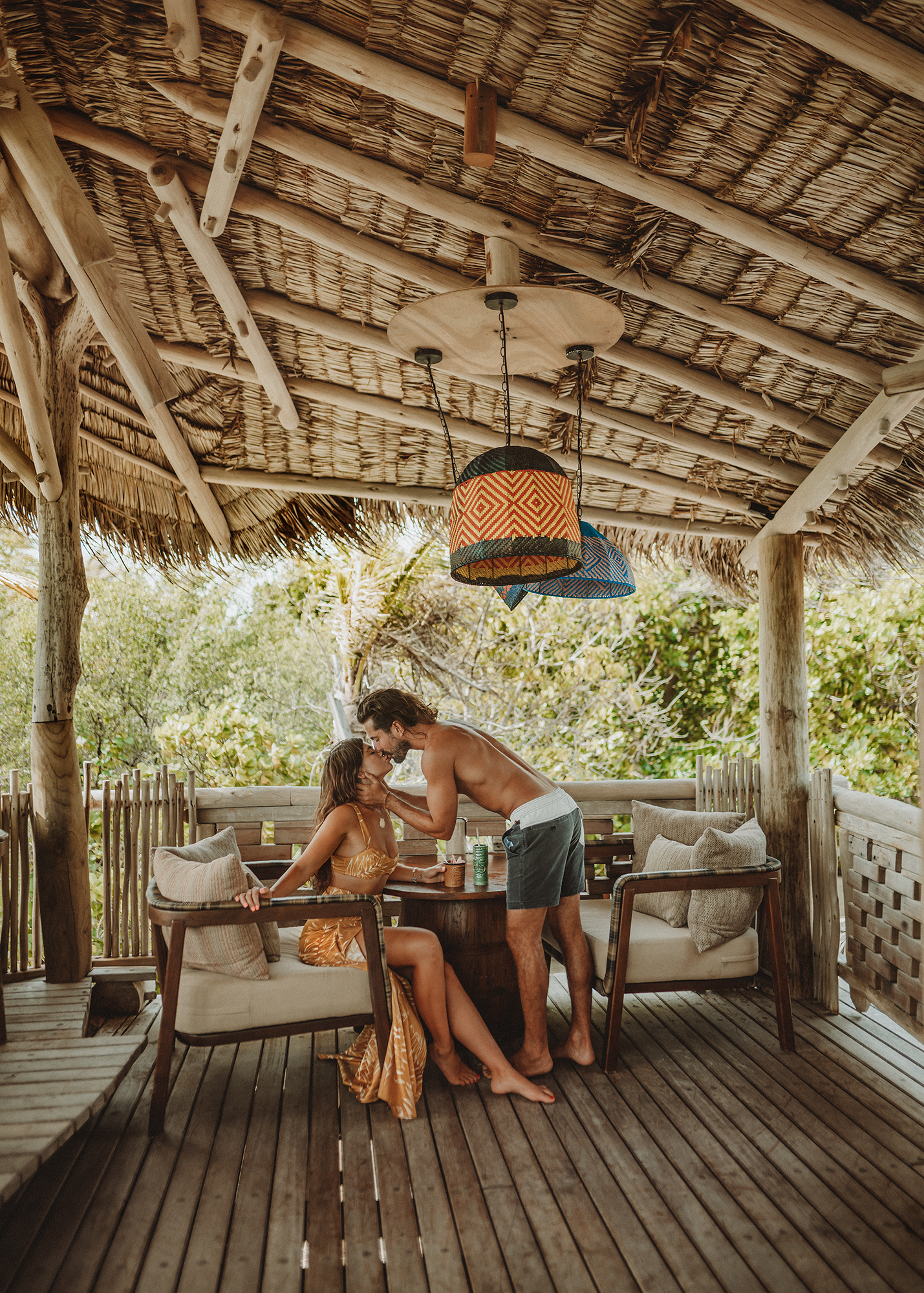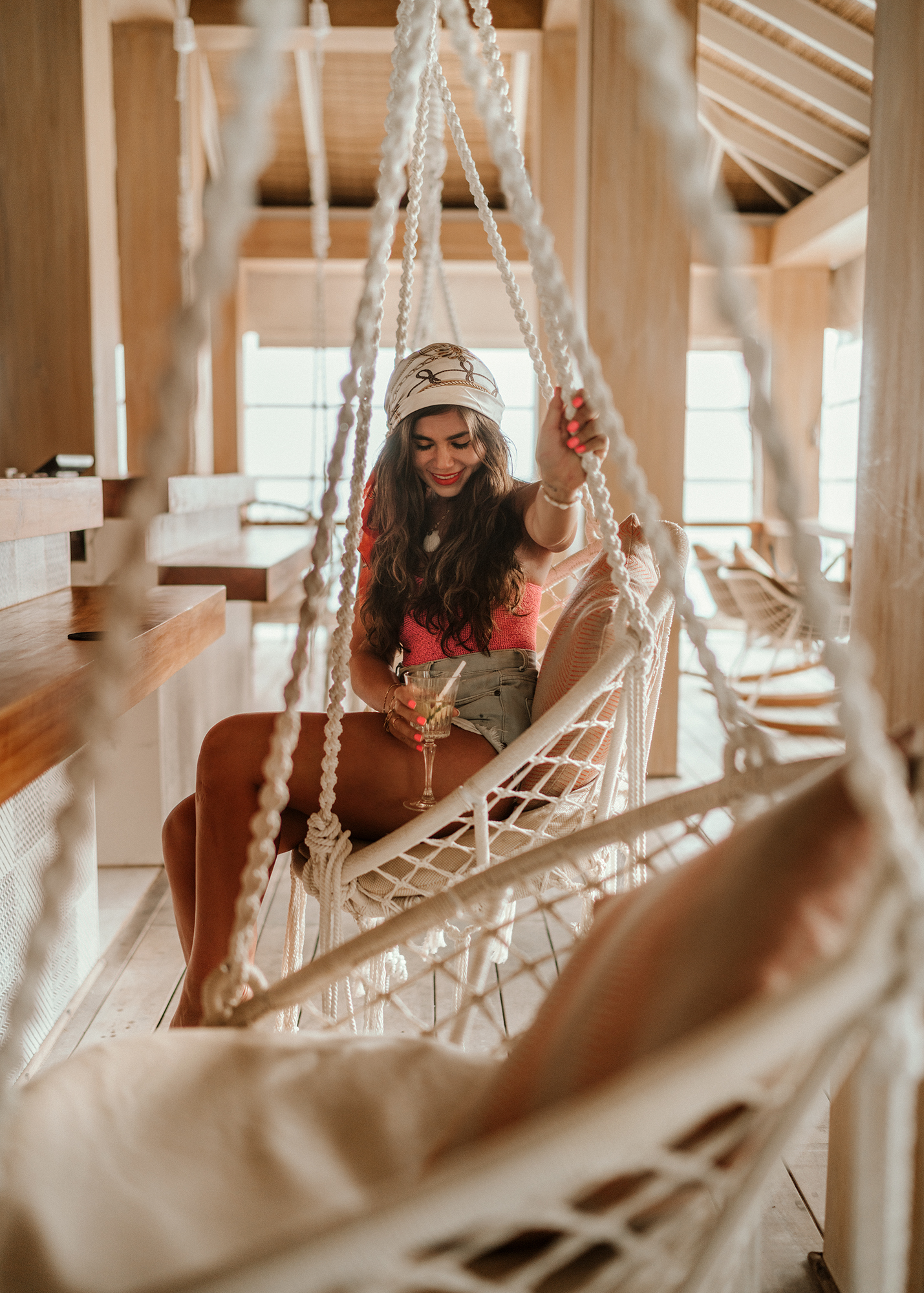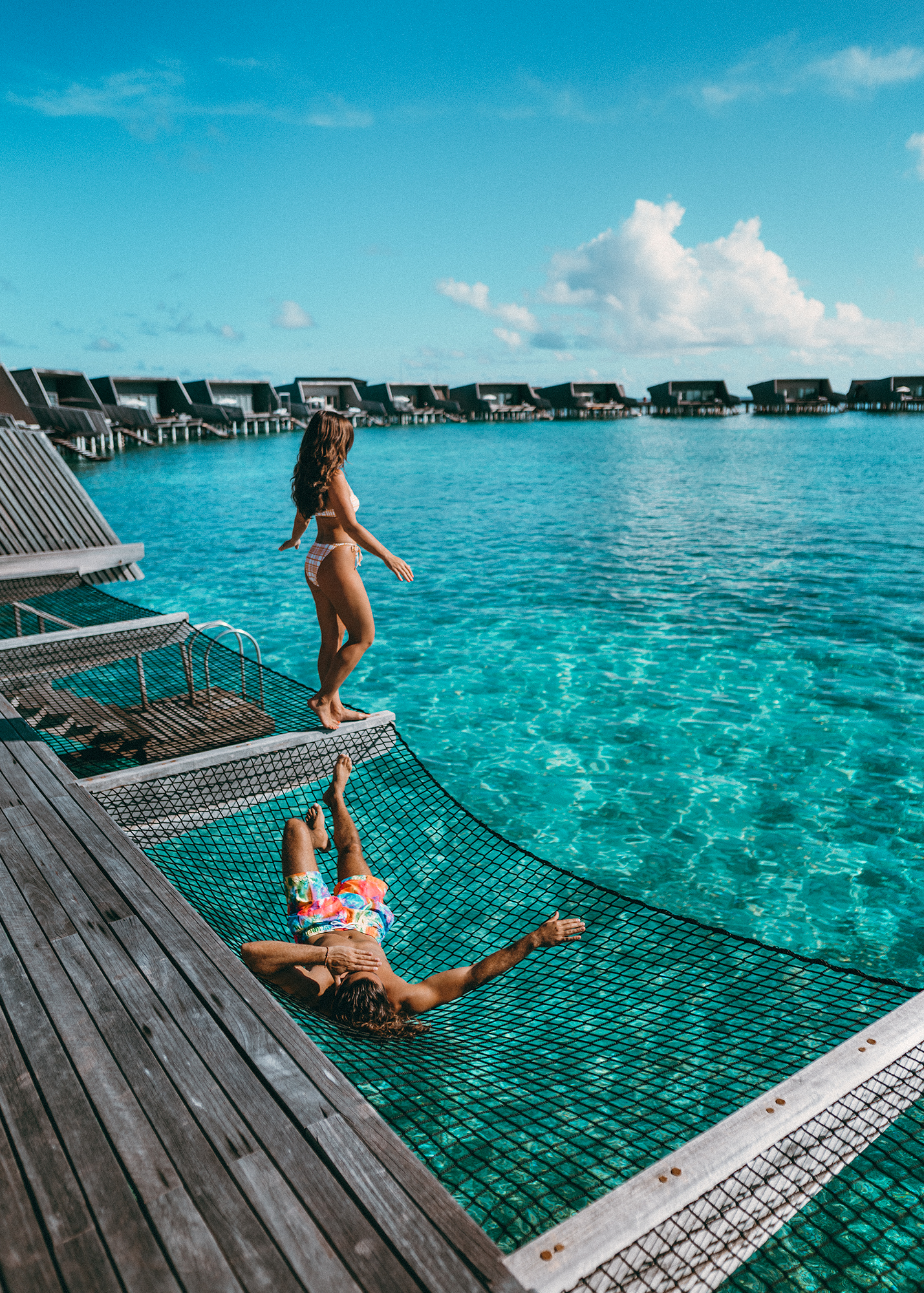 1. Skin So Soft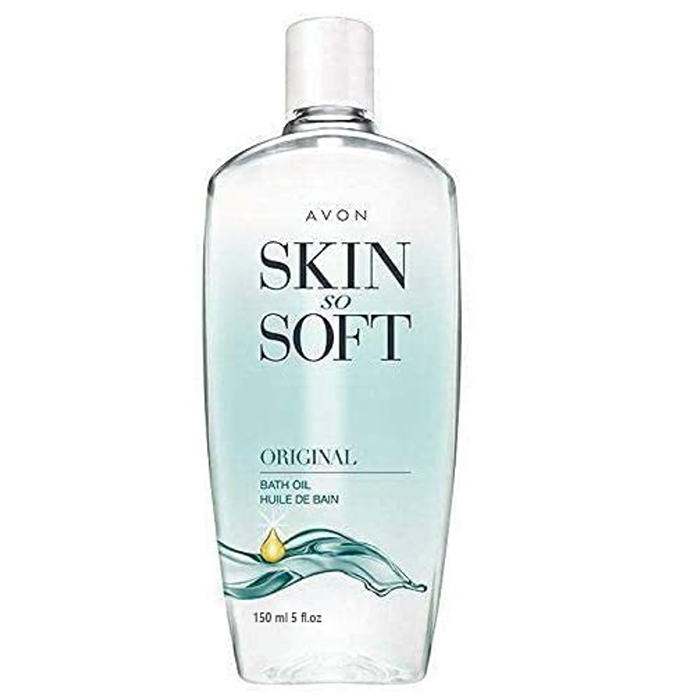 Ok, I know this one seems random but let me tell you why - Skin So Soft is THE BEST mosquito repellent I have ever used. A friend turned us on to this and we were astounded at how well it works. Brandon especially usually gets eaten alive by mosquitos, and when we were using this Skin So Soft, we came out without barely a bite. An $18 bottle will last you multiple trips!
2. Your Own Water Floaties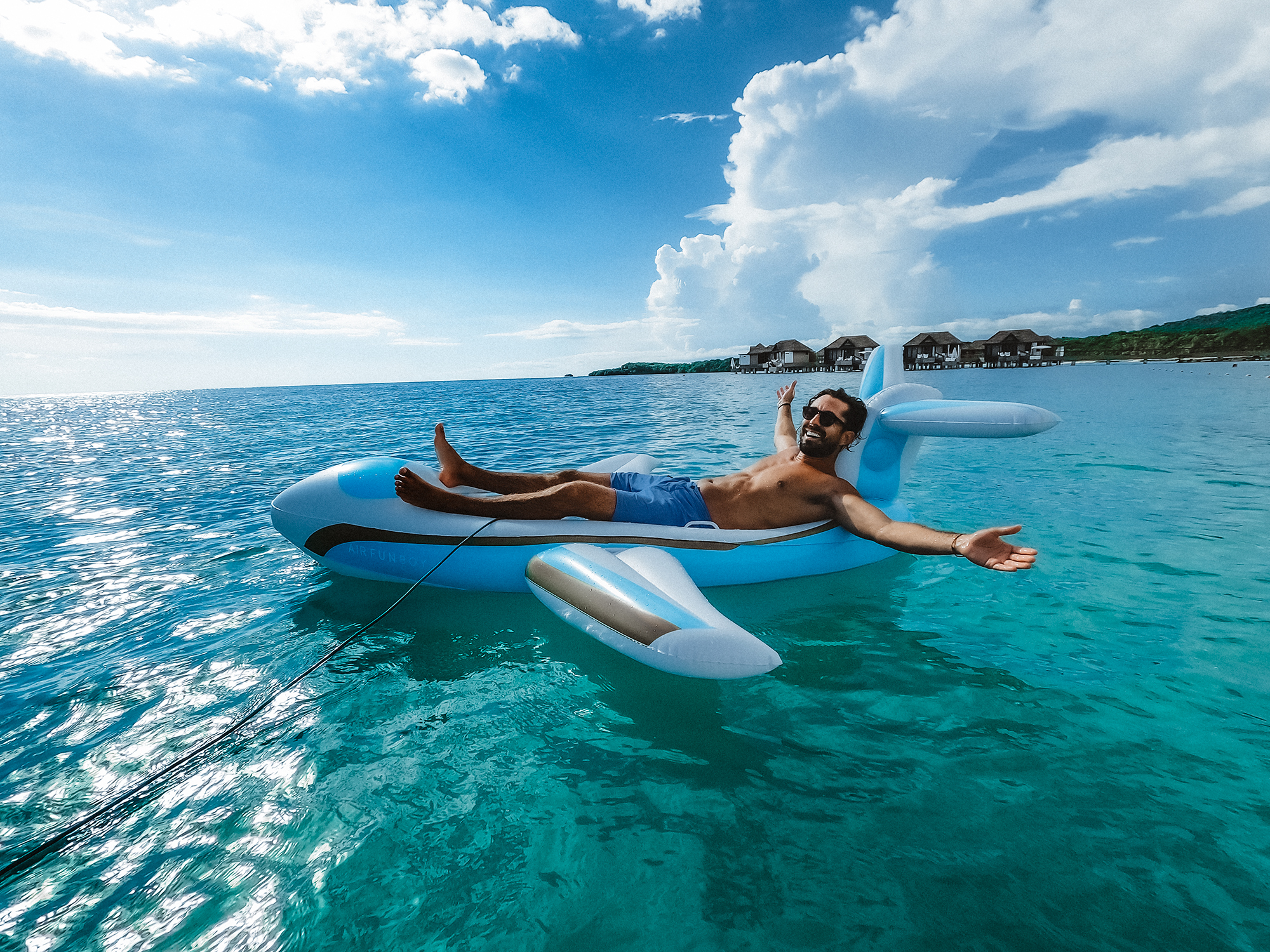 Over and over again I see people bringing their own floaties to hotels - most hotels will not have any for public use, so if you want to float in the ocean or pool for either cute photos or ultimate relaxation, bring your own with you. Many resorts will, however, inflate them for you if you ask!
My go-to brand for high quality floaties is Funboy - we have taken ours with us many times and it always holds up. Amazon also has tons of smaller and more affordable options that are easier to pack!
3. Travel Tripod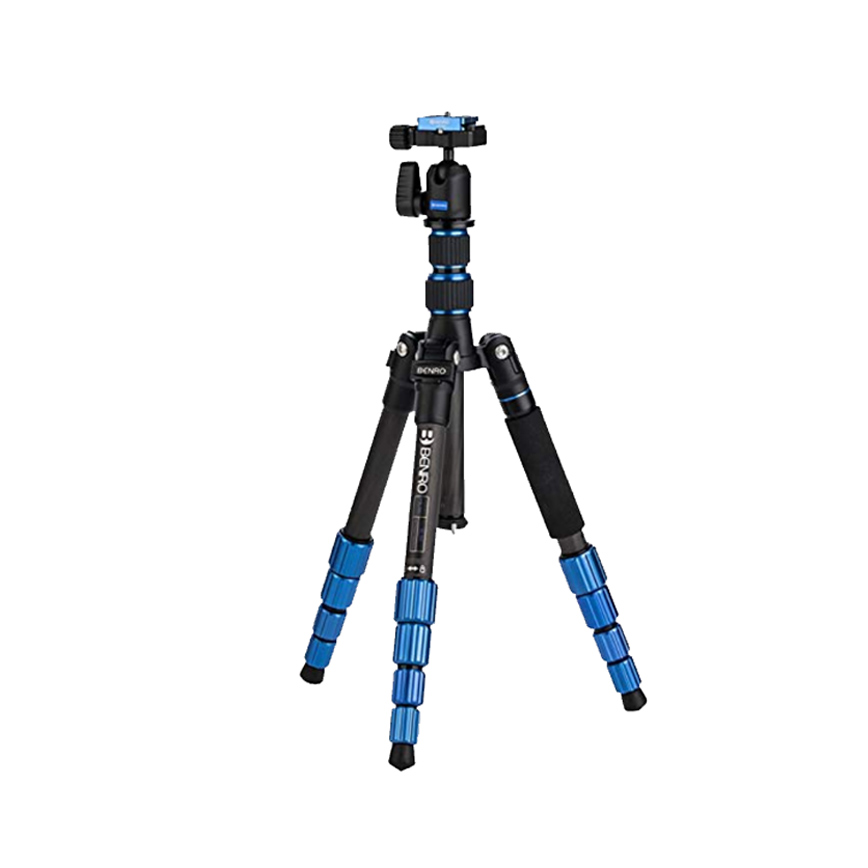 If you want to get photos of your entire party together, or play around with a variety of photography techniques, a lightweight tripod is always a great addition. There are flimsy, $20 tripods of course, but I don't recommend them - you want to make sure to protect your camera. This is the exact one that I use and have packed with me on every trip for the last few years, and it has never failed me!
Not sure what camera gear to take for your trip? Read my Photography Gear Guide here.
4. Lion Latch Ring Holder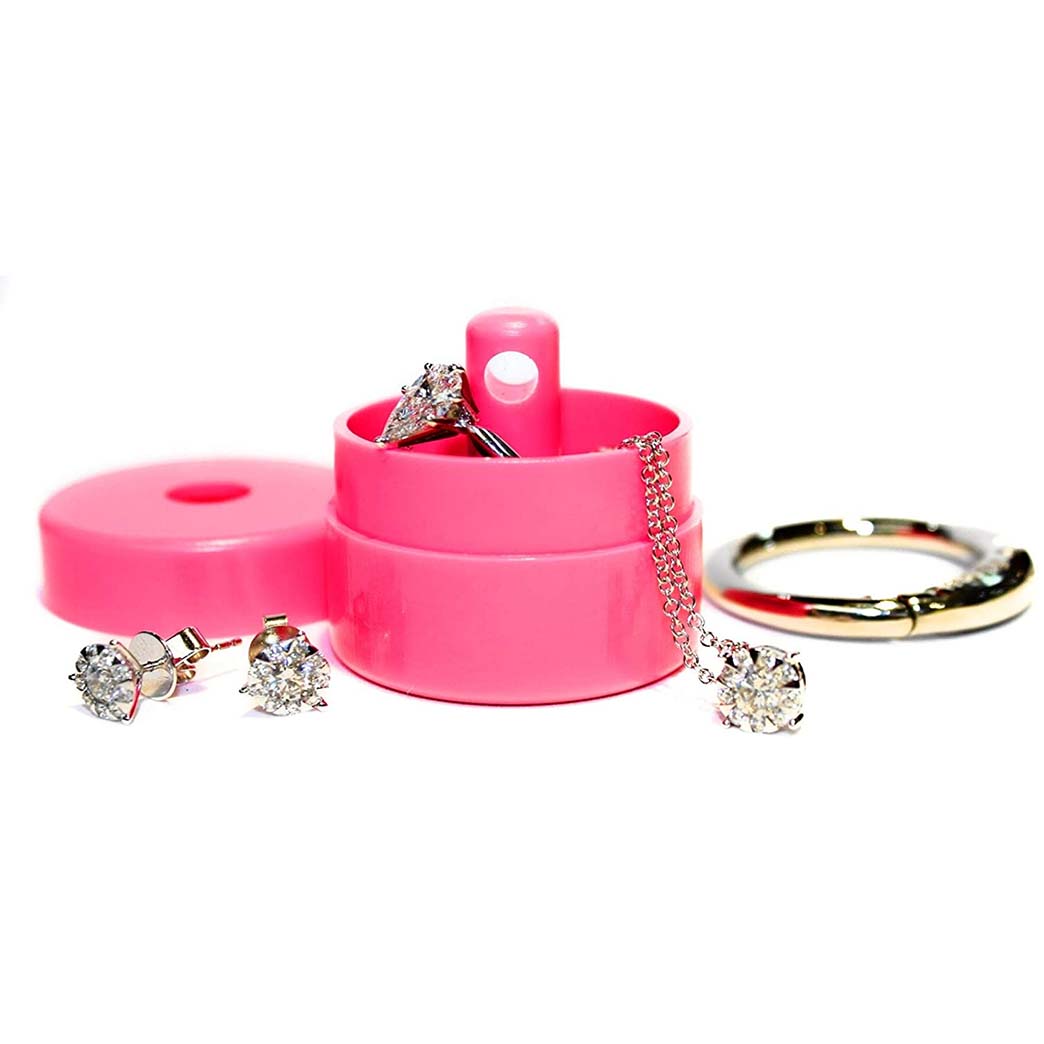 This is one item that never leaves my travel backpack. When I first got engaged, I was worried about what do to protect my ring and after a ton of research, I found Lion Latch. I always wear my ring, but often take it off when I go swimming because cold water shrinks your fingers and can make it easier for a ring to slip off and get lost in the ocean. This little keychain locks your engagement ring or other small jewelry pieces in place, and you can then attach it to the inside of a bag. The box cannot be opened unless you remove the keyring, so it is extremely secure and has no way of popping open unexpectedly. I can't recommend this one enough!
5. More Underwear than you think you need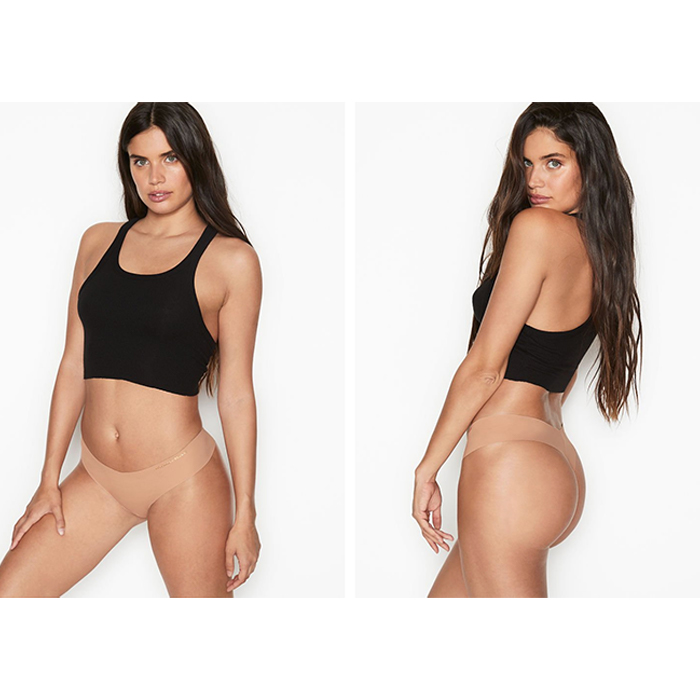 This one took me a while to learn - you need to pack more pairs of underwear than days of your trip. Why? Because changing in and out of bathing suits and clothes back and forth means to you go through them much faster than 1 pair per day - and since theyr'e so light and easy to pack, I always bring about 2 pairs per day of my trip, just in case! I go with the Victoria Secret No Show Thong because they are seamless, comfortable, and don't show no matter how sheer my dresses are - plus they are 5 pairs for $30 (honestly I have 50 or so pairs of these in my drawer, I wear them every single day so I never have to worry about my panties showing.)
The Sweet Praline color is perfect for light to medium skin tones, unfortunately they do not carry a darker shade that would be a true nude for darker skin tones.
These 5 beauty products I take with me EVERYWHERE. I've gone through thousands of dollars in skincare, haircare, and make up to find which items last the longest, and just work the best, and these 5 are by far the winners - especially for long adventures, sweaty days, and tropical travel.
1. Supergoop Unseen Sunscreen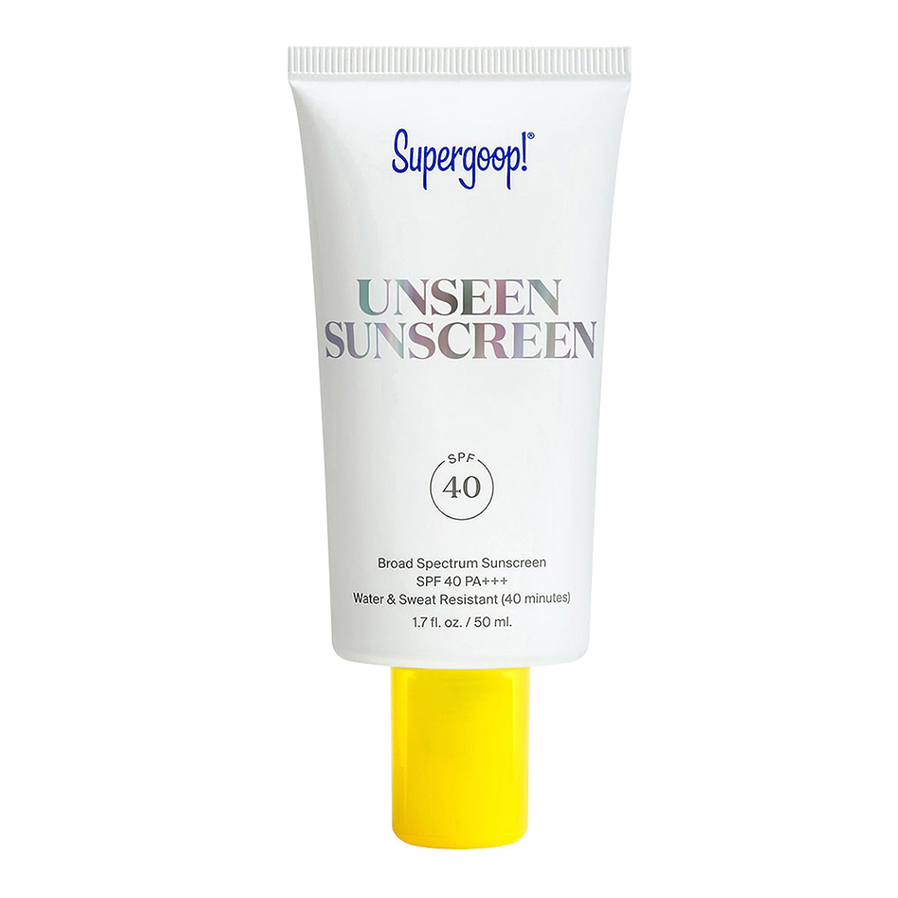 Hands down, Supergoop is the best face sunscreen of all time. The clear formula doesn't discolor even the darkest of skin tones, and feels like a high-end make up primer - there is nothing better for wearing under make-up. I wear this under my make-up every single day, and especially when I'm out in the sun. Check it out on Sephora here or on Amazon here (where it has a perfect 5-star rating).
2. Urban Decay All Nighter Setting Spray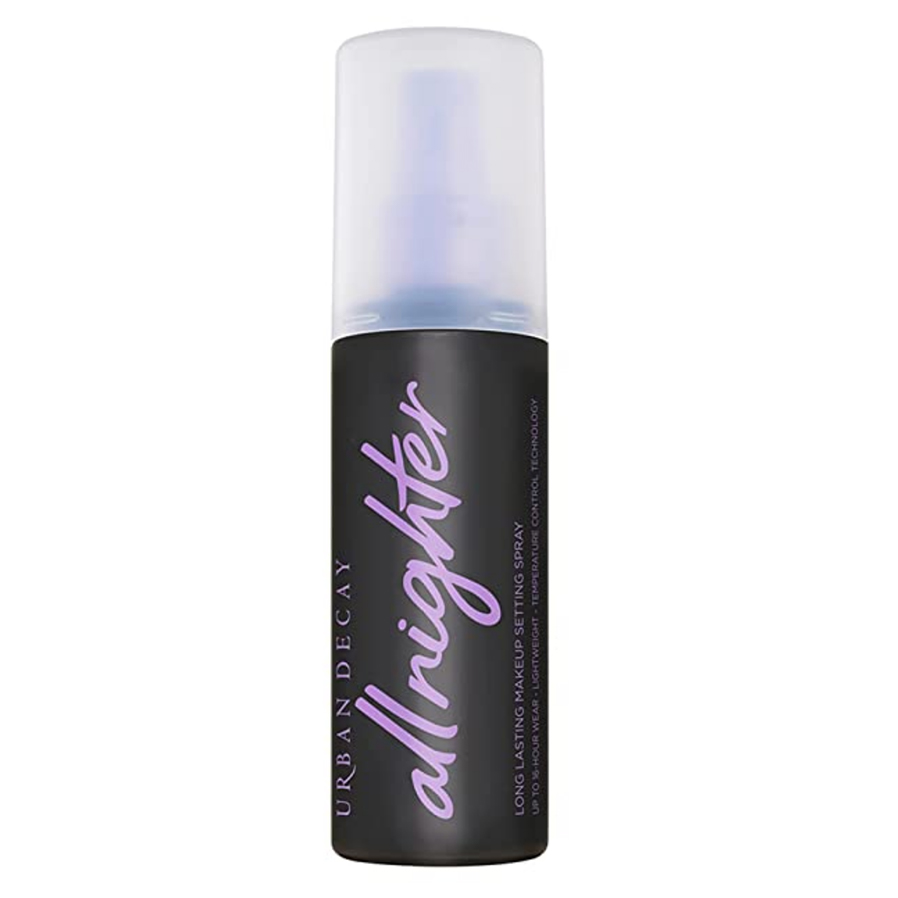 Urban Decay is by far the best setting spray on the market! When I'm doing my make-up, I spray this directly over my foundation, let it dry for a minute, then spray it again after I have added the rest of my make-up as a final touch. It will stay all day, even in the heat and humidity. Get it on Amazon here and on Sephora here (but Amazon has a much better price FYI!)
3. Olaplex No 3 Hair Mask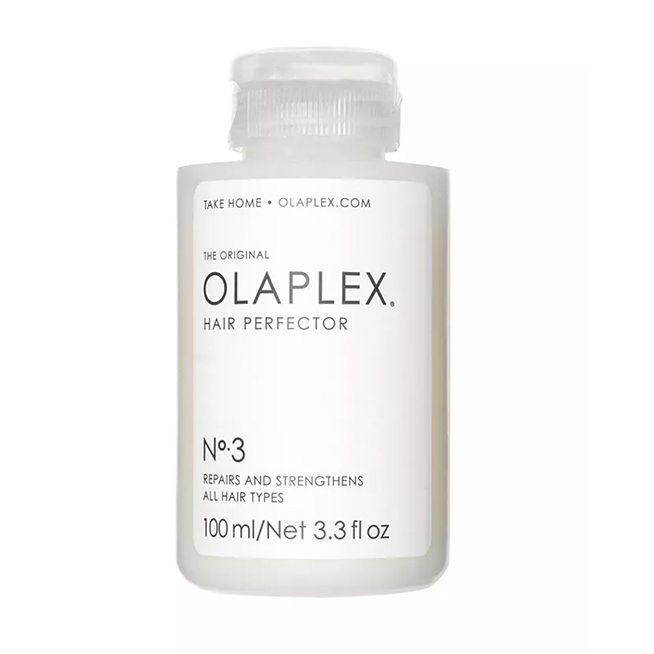 Protect your hair with the famous Olaplex No 3 - the leave in / hair mask that everyone swears by. I like to put a light coat of this in my hair before going out for the day or swimming, to keep it moisturized and protected. Also available on Amazon here! This literally has 85,000 amazon reviews and 5 stars - I've never seen so many for a single product.
4. Maybelline Super Stay Matte Ink Lipstick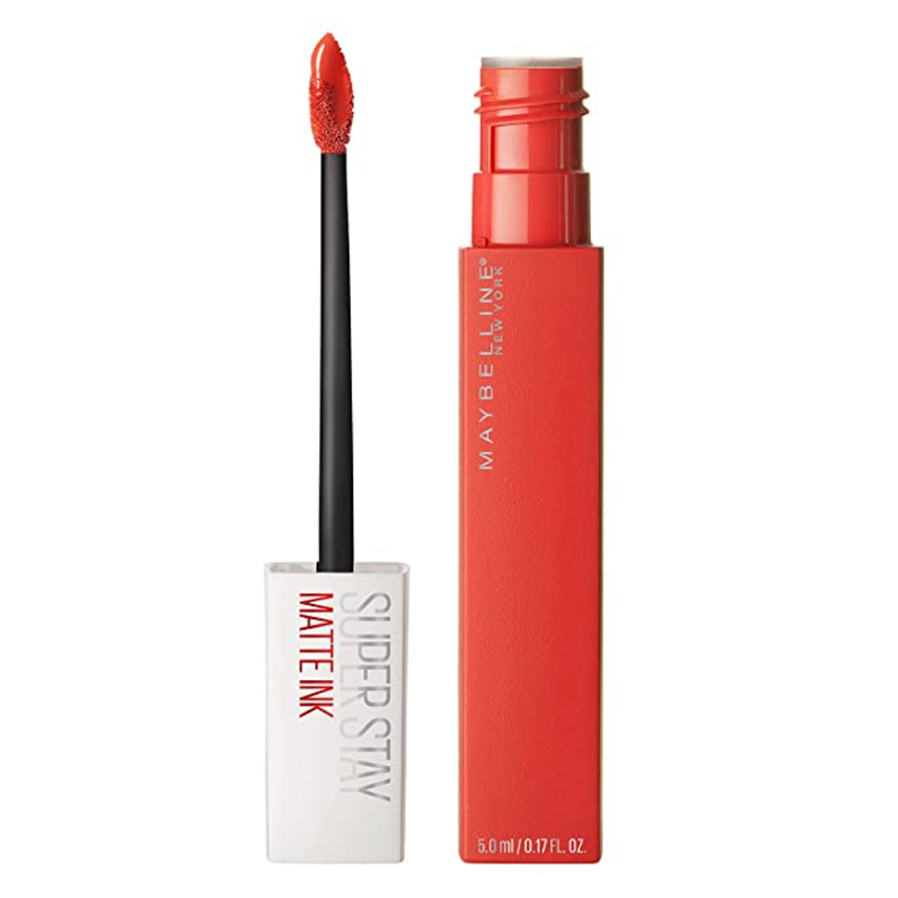 I have been wearing this exact lipstick every day for the past 4 years - it is fully waterproof, doesn't rub off of anything, and lasts all day. I have posted about this damn lipstick over and over and over again because I'm so obsessed - DailyMail even wrote an article about my love for Maybelline. My The color I always wear is Heroine.
Oh and did I mention - IT'S ONLY 8 DOLLARS
5. KVD Vegan Beauty Tattoo Liner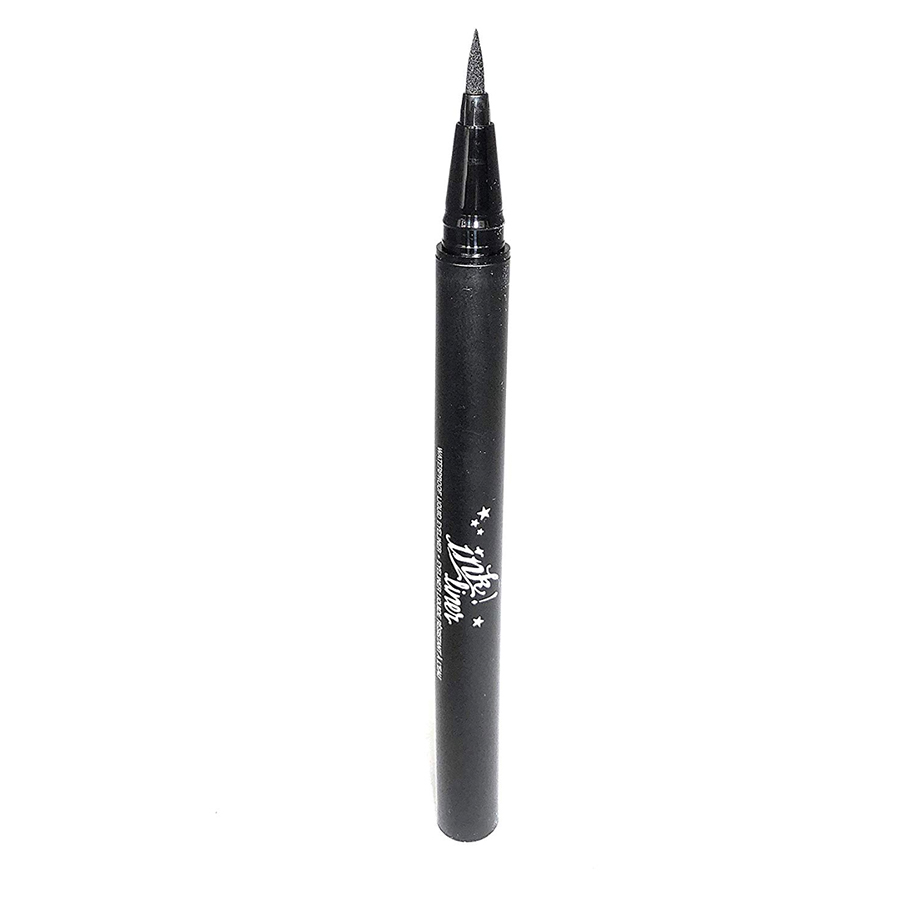 The best waterproof eyeliner of all time. If you want to wear make up in the water - this is the one you need.
6. Oribe Hair Oil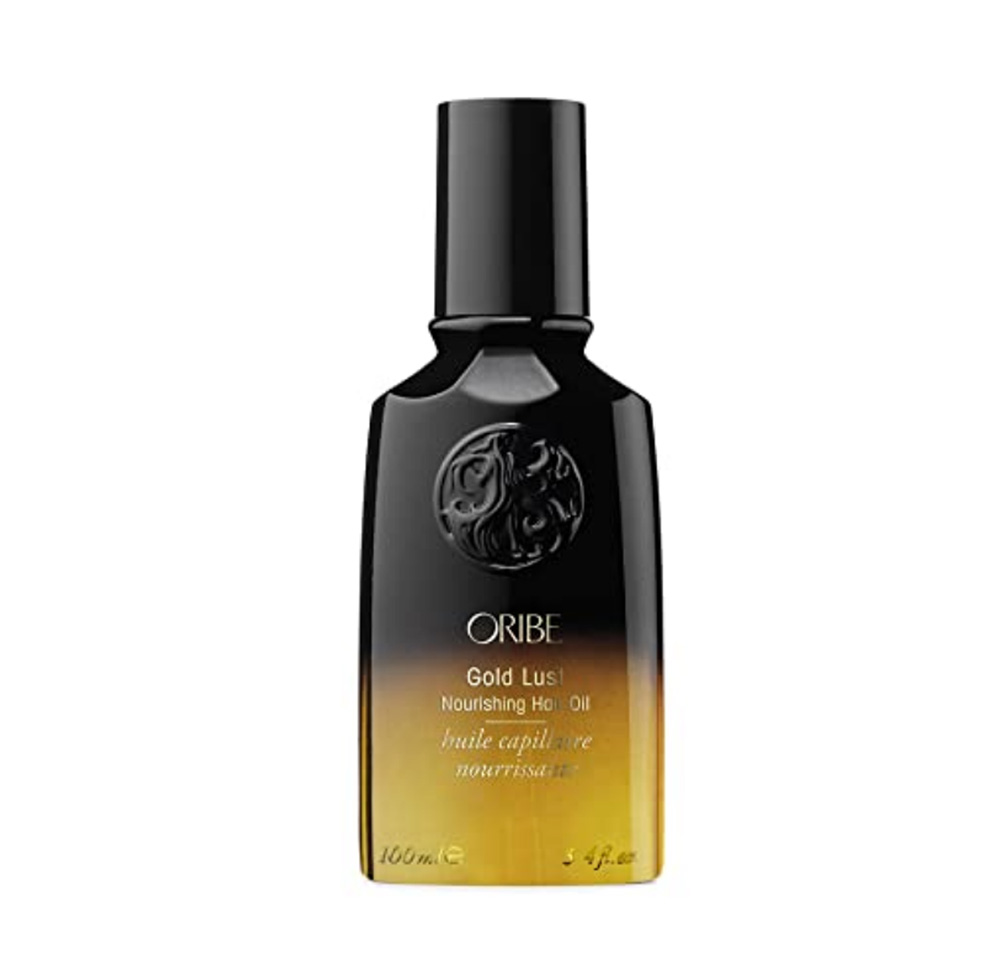 I am obsessed with all things Oribe and have swapped almost all of my hair products to Oribe brand - they are truly amazing and worth the price for protecting your hair and helping repair damage. A little goes a long way, and even this smaller bottle lasts much longer than you would think! To single out one item, this hair oil in particular is incredible because it works for both styling and protecting your hair. I will apply some through the ends of my hair when it's wet after a fresh wash, and then use a thin layer again to smooth flyaways and frizz after styling.
If you're looking for more, the entire Gold Lust collection is universally revered. I use the shampoo and conditioner daily, and my hair has never been better or grown faster. (Tip: once you try it and confirm that it works for your hair type, buy the larger sizes for a better cost per use value. They're a bit expensive up front but last seriously forever!) I've had these exact bottles in my shower for months of almost daily use and have barely made a dent.
You can also shop the Oribe collection on Revolve, Dermstore, and Sephora.
7. Sunday Riley CEO Glow Face Oil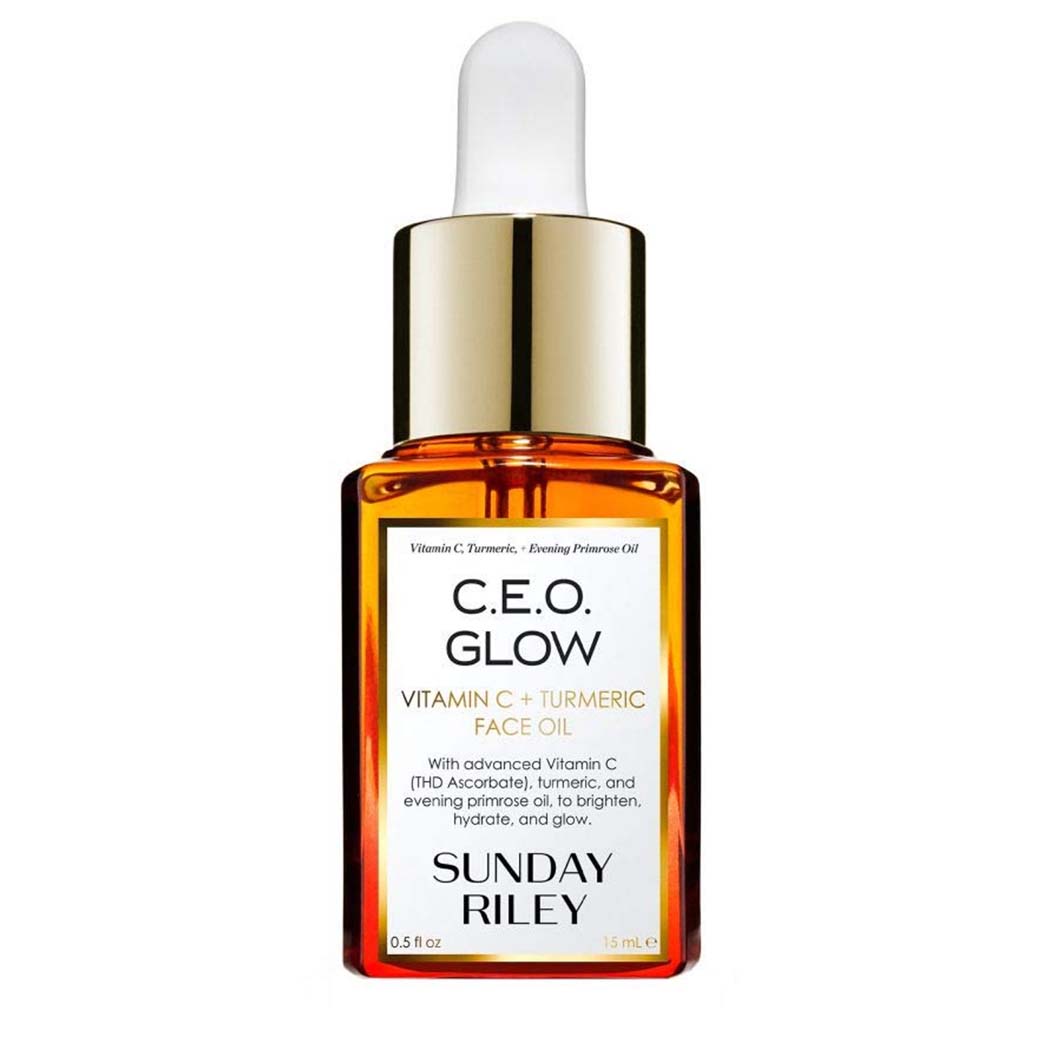 Spending all day in the sun and salty ocean water can dry out your skin, so I always take a little extra care with hydration when I'm traveling. On top of my moisturizer, I love to apply an oil to sleep in. At first I was really skeptical that facial oils would make my adult acne worse, but they've actually done amazing things for my skin! This one in particular is so fantastic because of the extra Vitamin C and Turmeric that helps give your skin an extra glow. Apply CEO Glow Oil liberally over your entire face before going to sleep, and wake up glowing!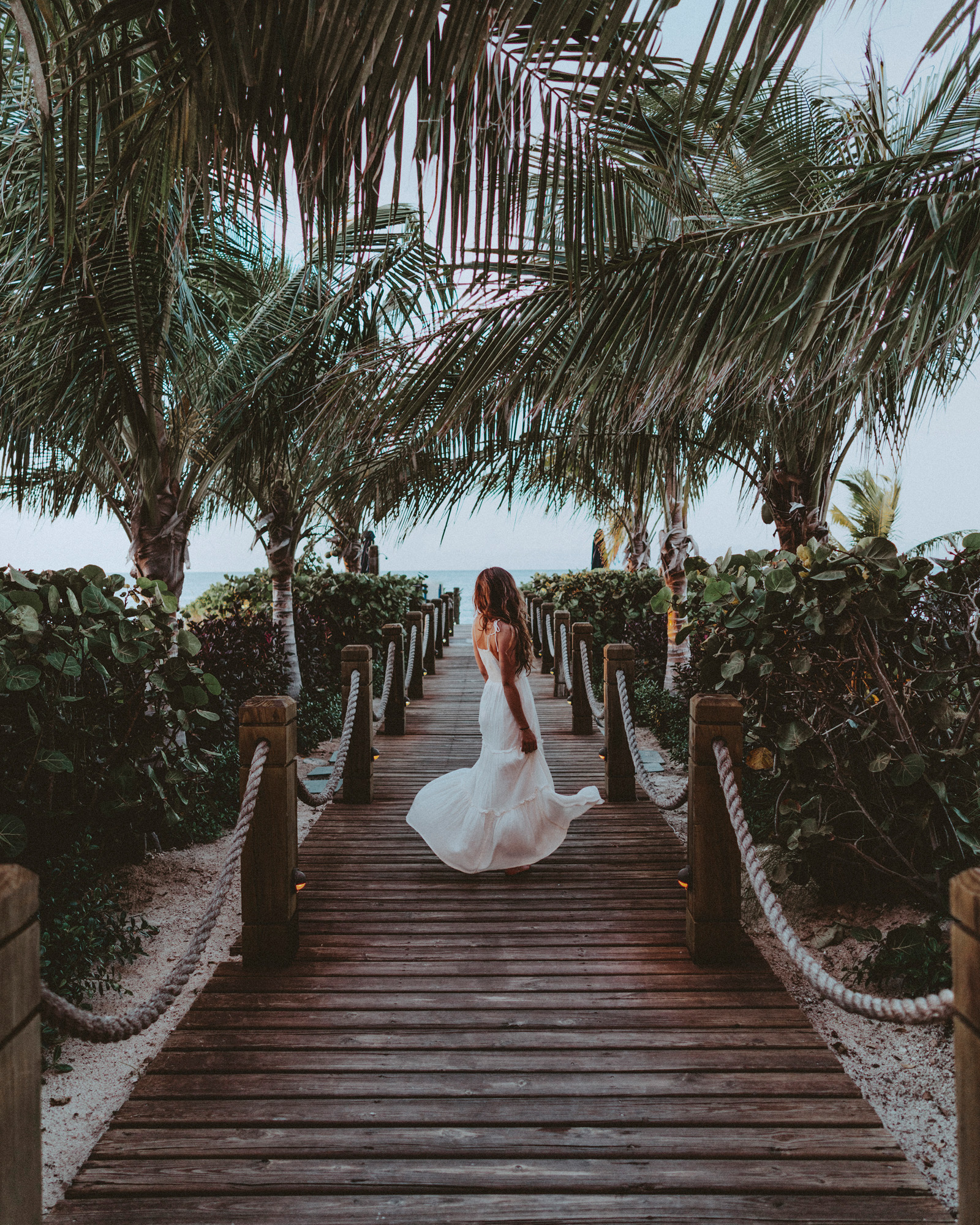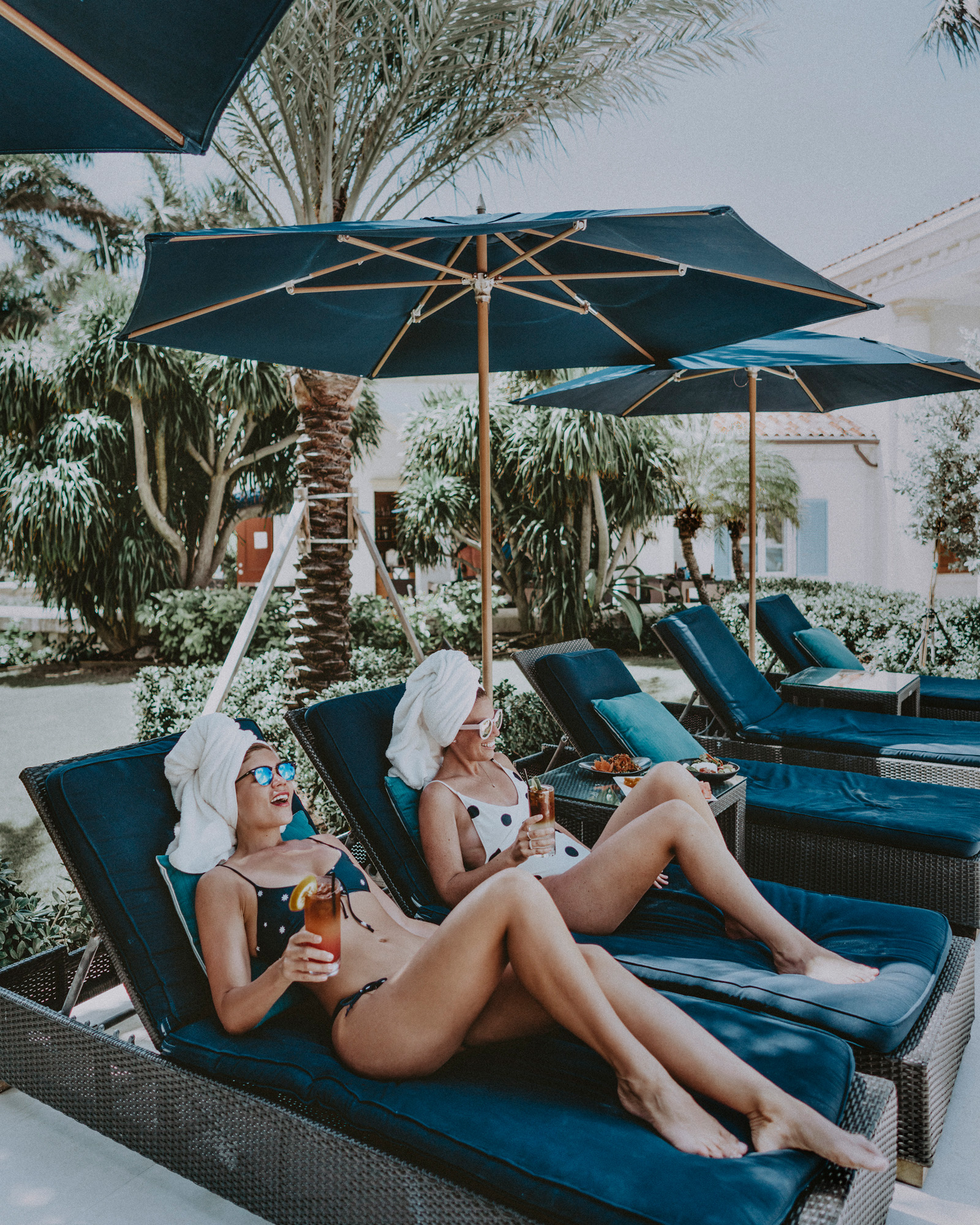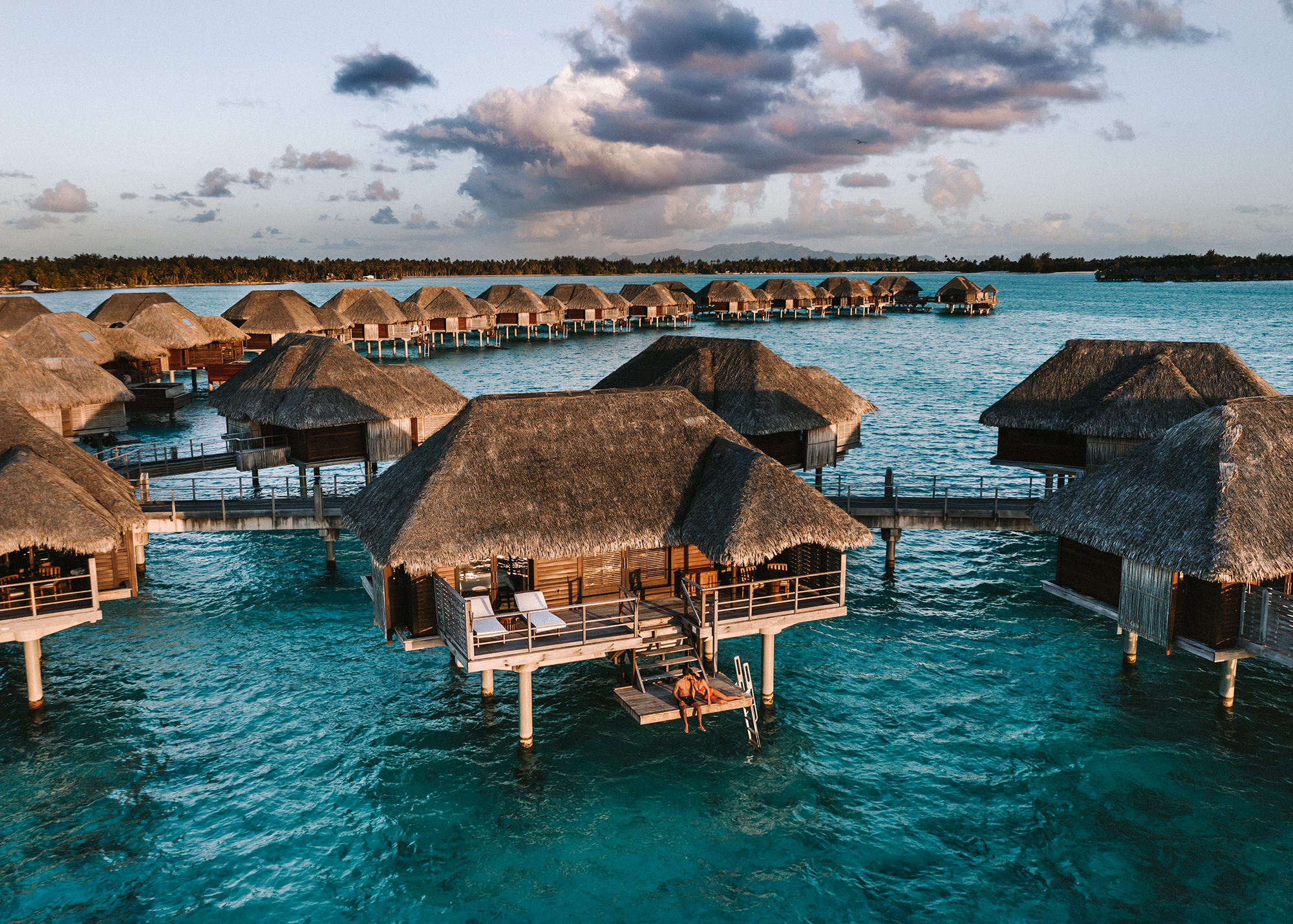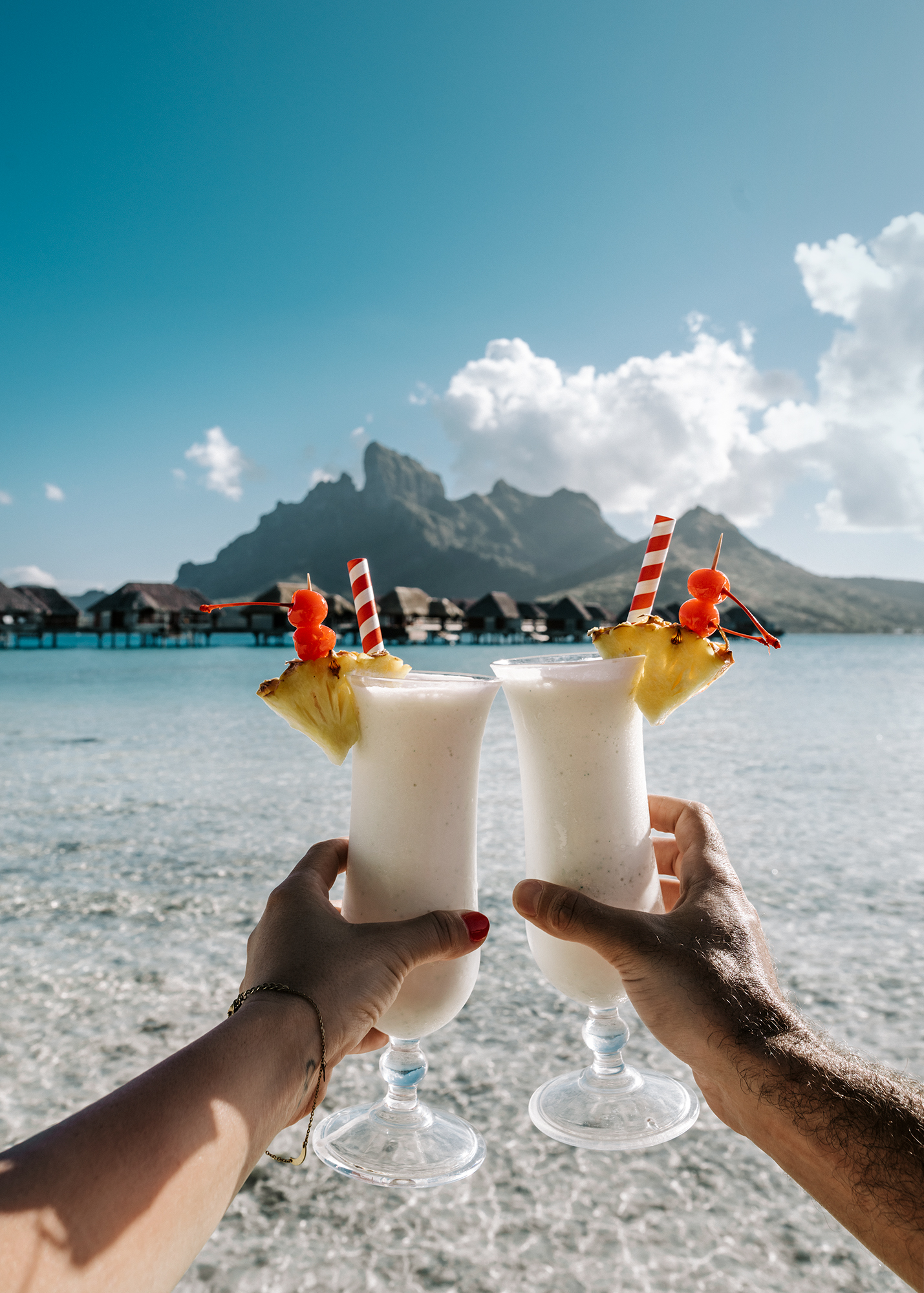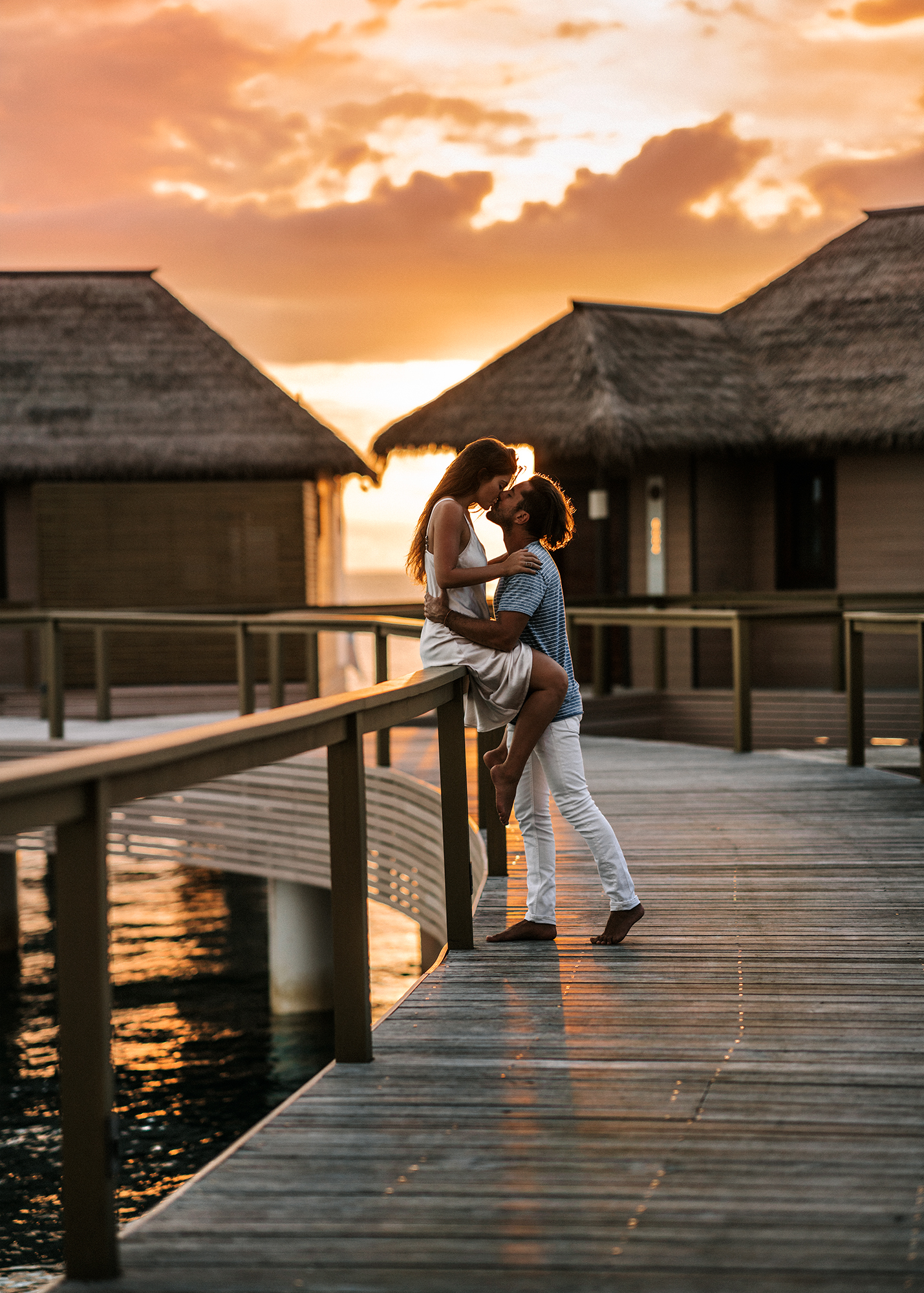 1. More than 1 pair of heels
I would say don't pack any at all, but I do love to dress up - but you will likely dress up for less than you think you will on island time. For nice dinners, I tend to wear a low cut maxi dress and just pair it with a pair of delicate leather sandals. Unless you are attending a wedding or other specific event where you know you need to be dressing up, or you are someone that wears heels no mater what, I would highly suggest taking all but one pair of heels out of your luggage - the chances of wearing them are very slim.
2. Tons of clothes in general
I love clothes, and I love dressing up when I travel but the reality in tropical places that even someone as extra as me tends to dress up a lot less than I think I will. One of the items that gets the least amount of wear tends to be tank tops and simple tops - since I typically just wear a bathing suit or bikini top with an over shirt instead at least half the time. If you need to pair down your clothes to fit into a carry on or your luggage is just too heavy, cut out tops first.
3. As many tops as you think you would
I've realized over the years that I always wear way less of my tank tops and little crop tops than I think I will - because I tend to just throw my shorts, sarongs, or pants over my bathings suits instead of putting on full separate outfits. I love an open button-up or tie top, but if you're running low of suitcase space, one area I would cull from are tops
4 Multiple sets of work out clothes
I cannot tell you how many times I have returned from a trip with my gym clothes packing cube completely untouched. Unless you really know that you will be working out daily, I would pack only one or two sets of gym clothes and be done with it! If you need new ones, these Amazon Lululemon dupes are AMAZING. If you are in a pinch, most hotels have individual boxes of laundry detergent that they will send to your room for free, so you could wash your clothes quickly in the sink if they are too dirty to rewear.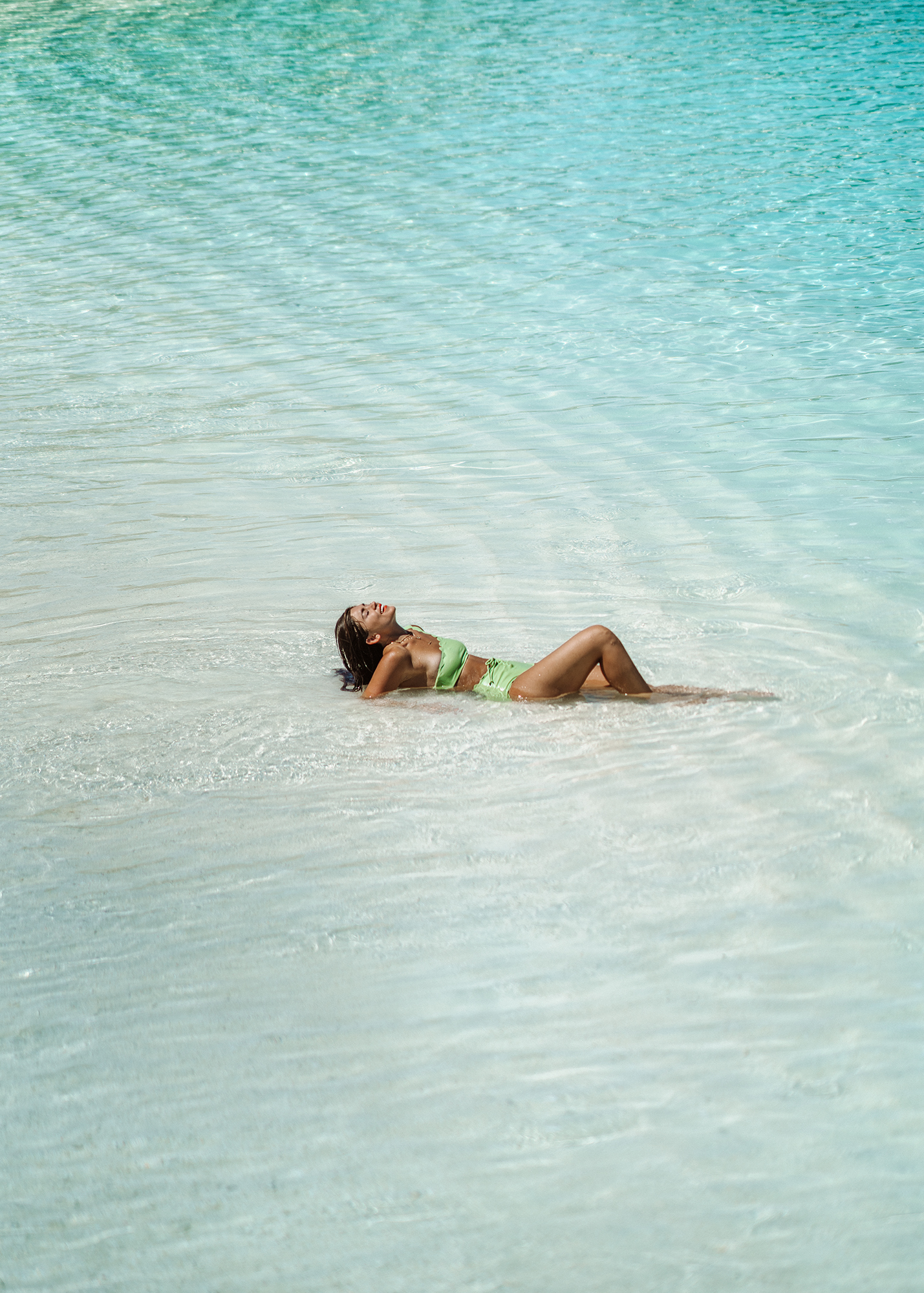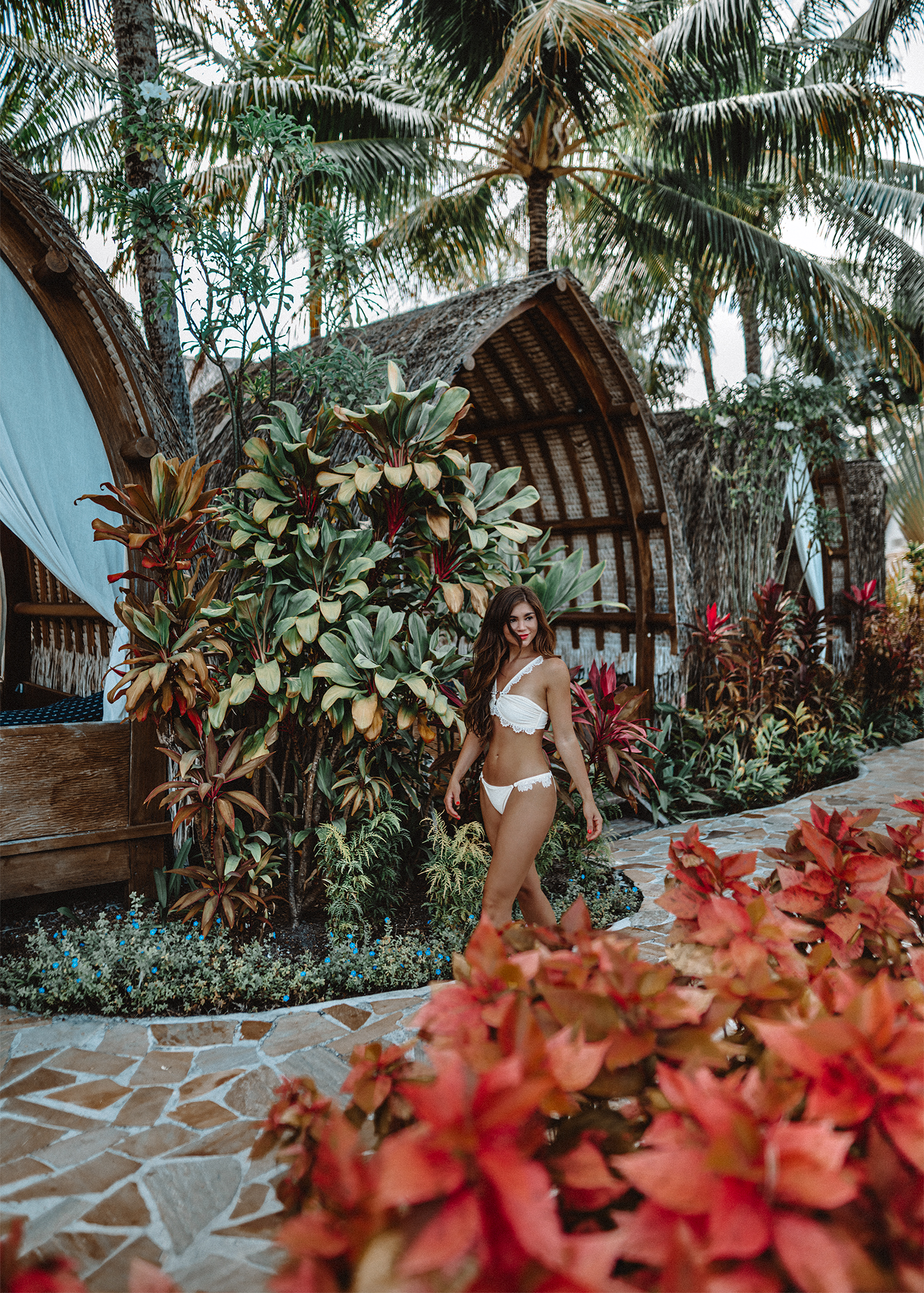 Anything you think I missed? Comment below! And I Hope you have the best vacation of your life!!
LIKE THIS POST? PIN IT FOR LATER AND SHARE IT WITH OTHERS!