September 10, 2023 Travel Guides
The Kansas City, Missouri Travel Guide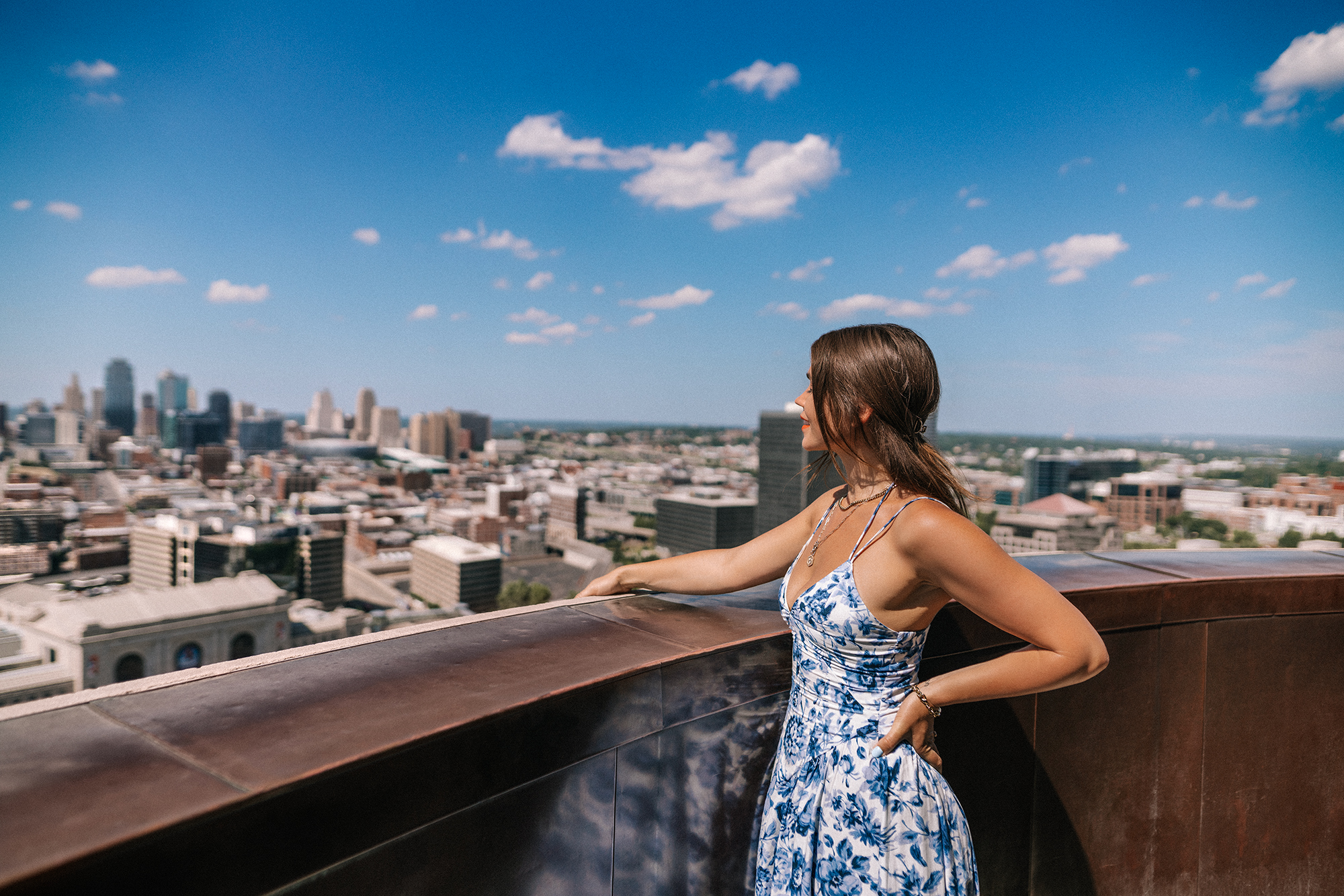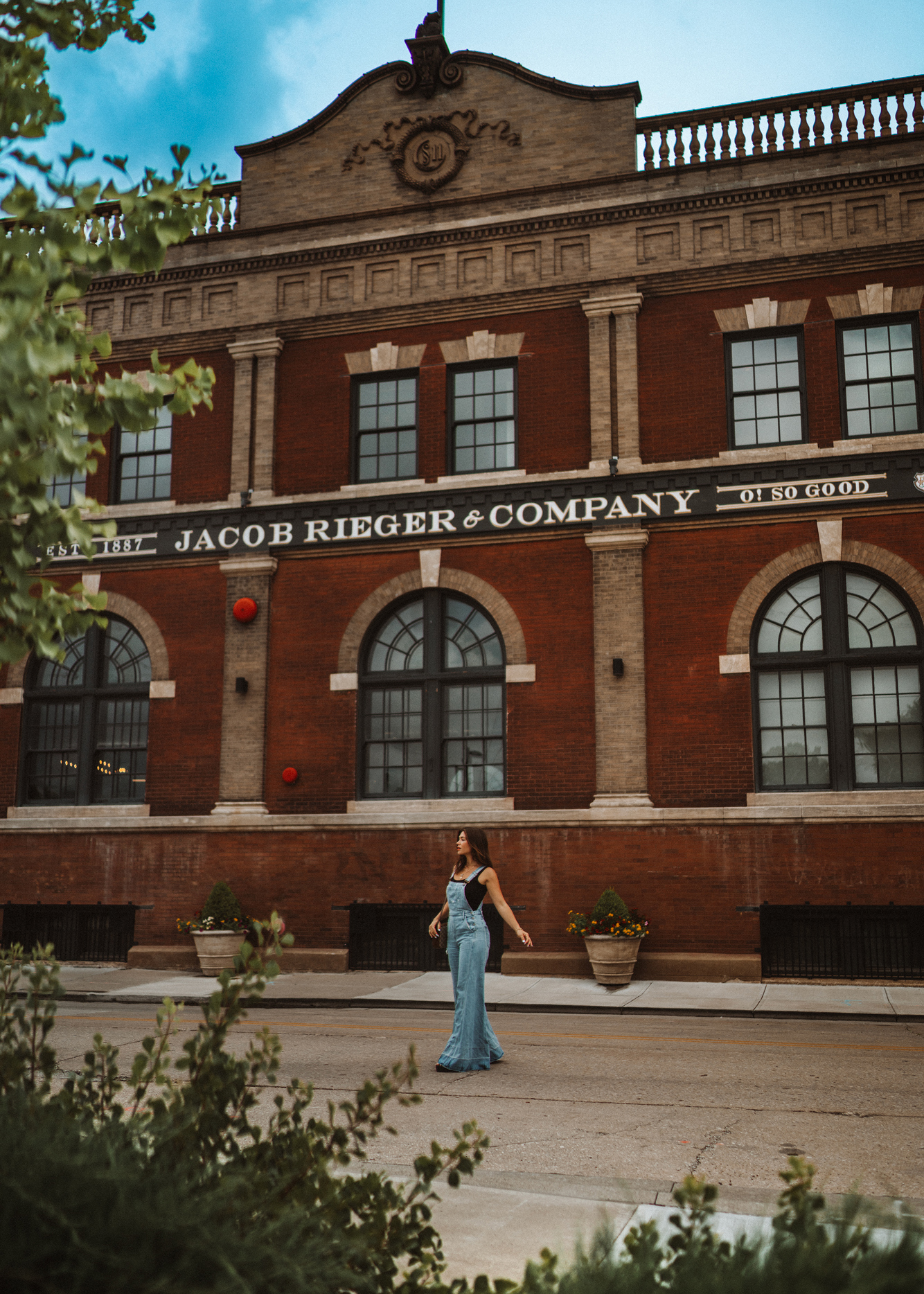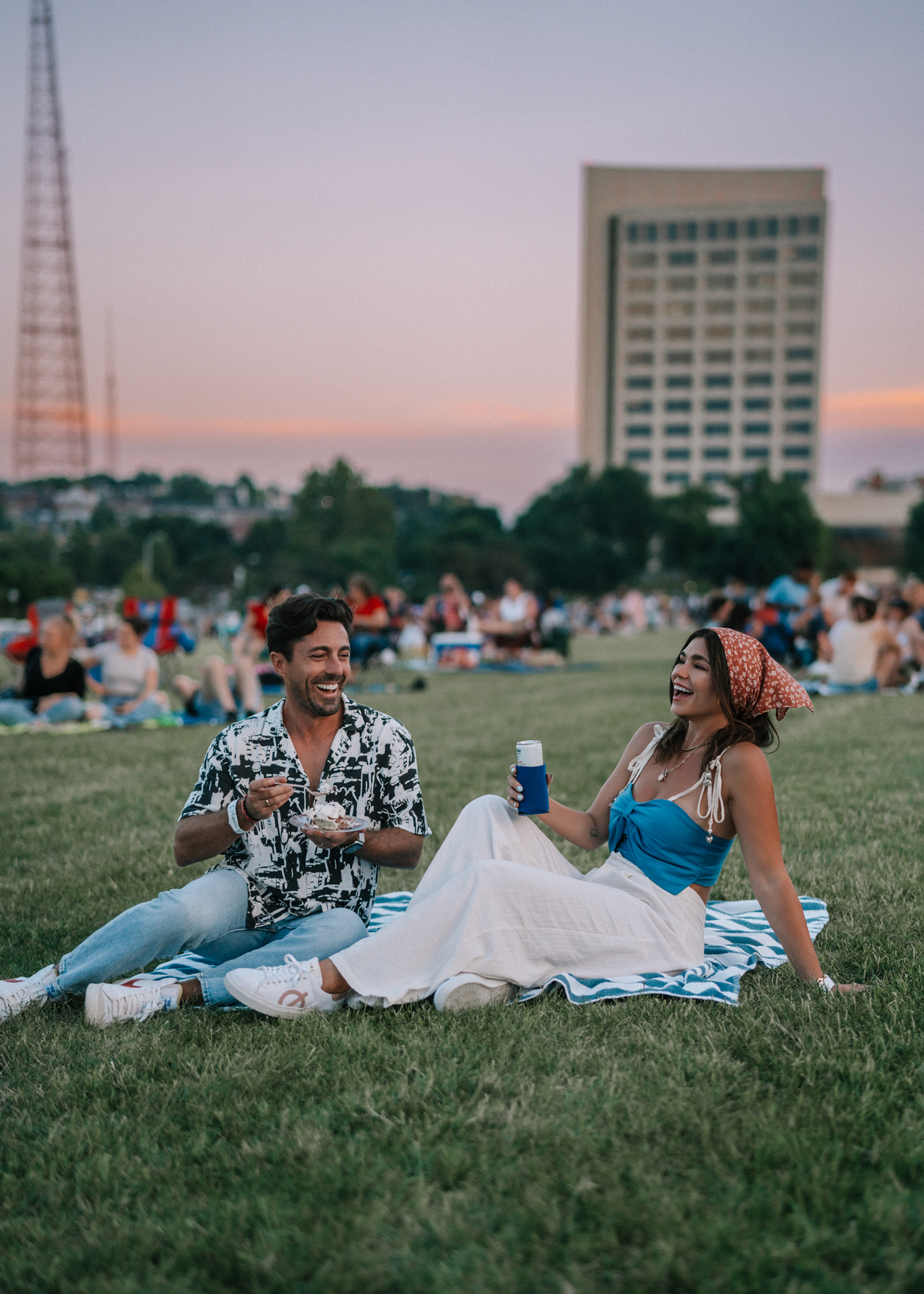 Kansas City straddles the Kansas and Missouri State Line, and is a city of surprises. When my best friend moved out to Kansas City from our California beach town for college, I was shocked at her choice - and that she loved the city so much she stayed for a few years after graduation. The city has more than its namesake barbecue (which is reason enough in itself to visit!), but has tons of history, an impressive art scene, fantastic food, and plenty of surprises!
Kansas City earned its nickname as the "Crossroads of America." for not just being smack-dab in the center of the country, but as a city where cultures converge, making it a melting pot of traditions and flavors.
While traveling with Marriott Bonvoy, We paired a few days in Kansas City with a visit to Omaha, Nebraska (only a 2.5 hour drive away) which is a great way to see parts of America we had never visited before and were truly surprised by!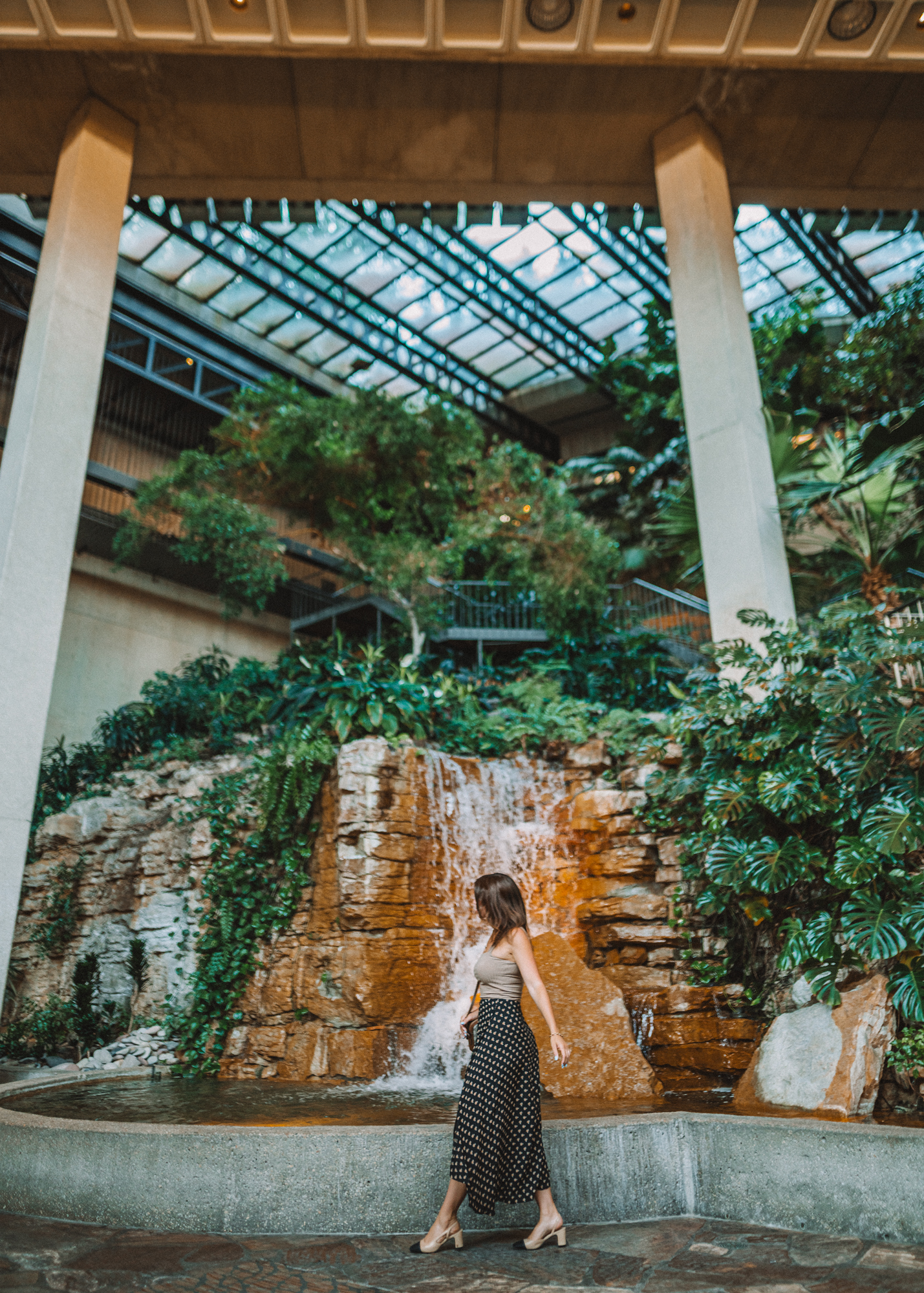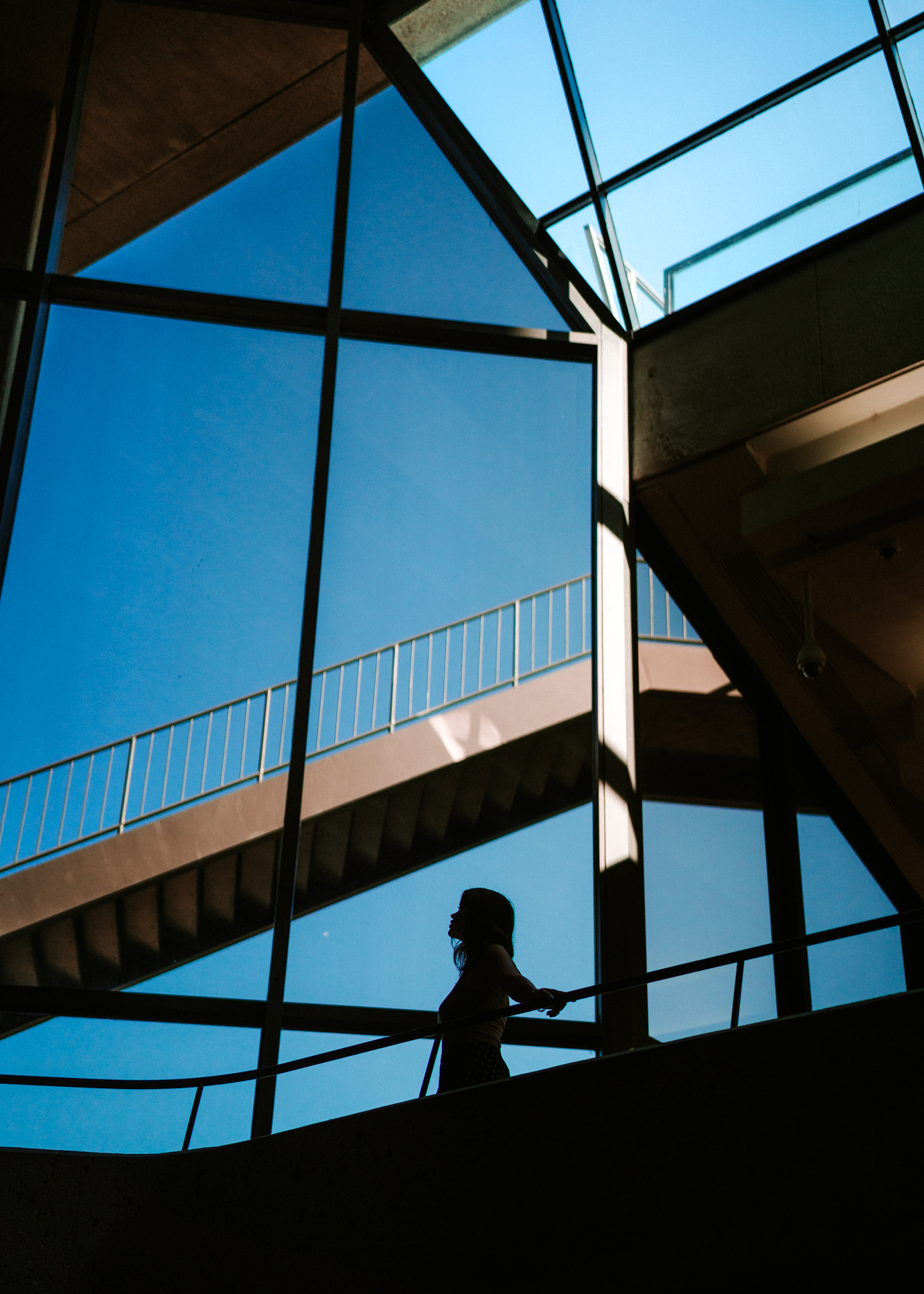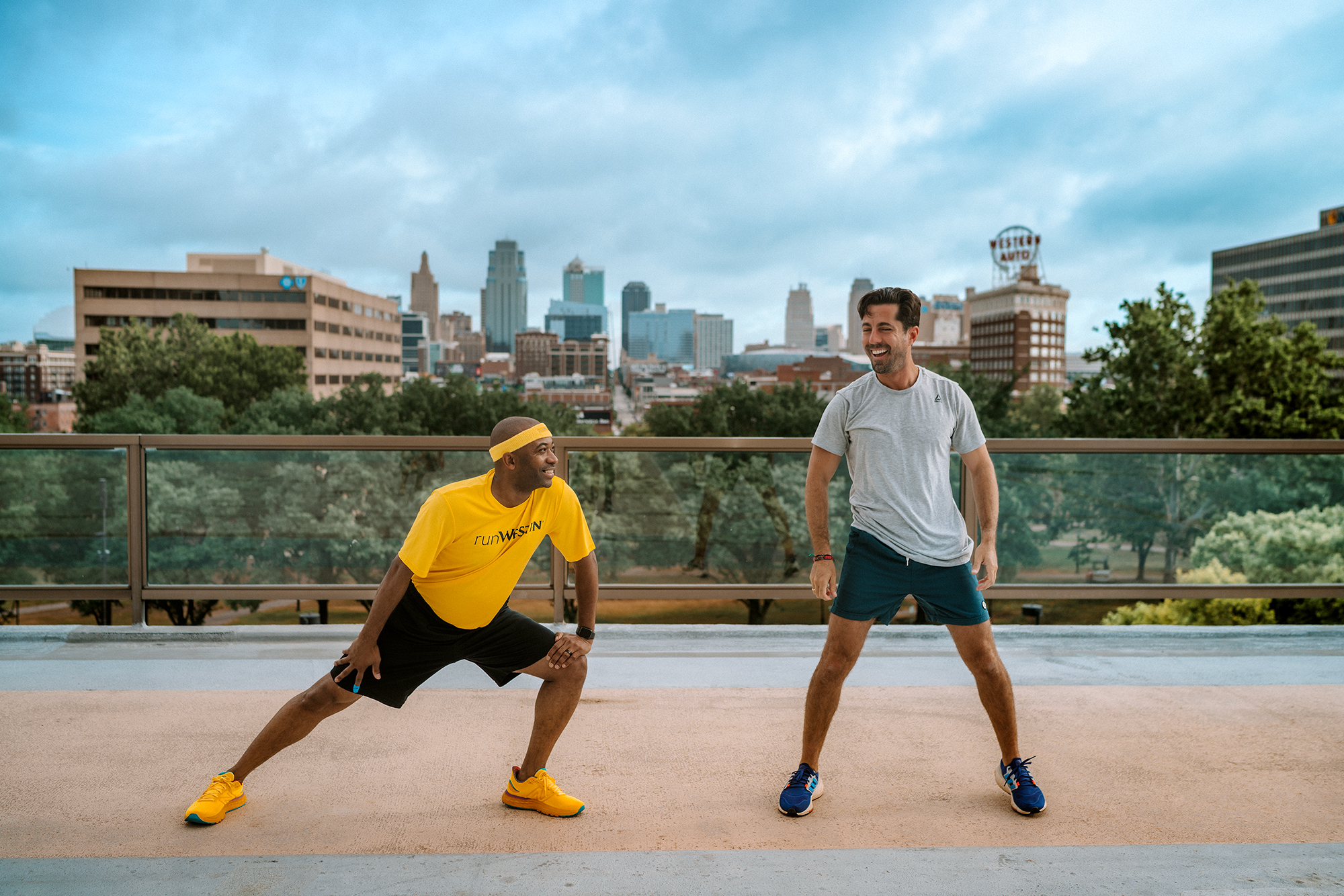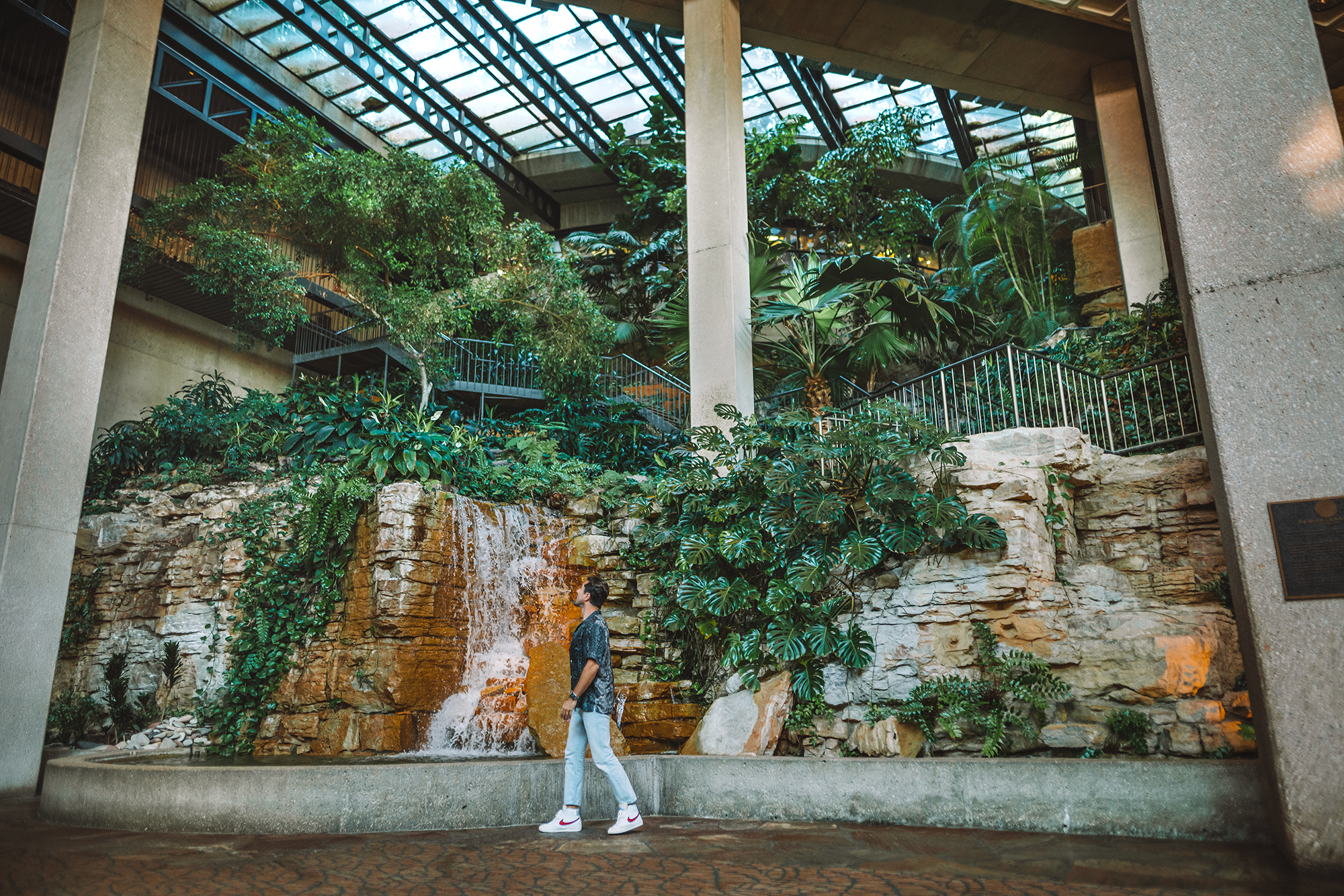 The Westin Kansas City at Crown Center
1 E Pershing Rd, Kansas City, MO 64108
Nestled in the vibrant Crown Center district, The Westin Kansas City is perfectly placed in the middle of the city to see and experience all corners of the city - everywhere we went was just a quick walk or a few minutes drive away, or you can quickly hop on the Kansas City Free Streetcars, just across from the hotel entrance.
We particularly loved the hotel's tropical garden wall in the lobby, the Westin seamlessly blends modern luxury with the warmth of Midwestern hospitality, and vibrant energy. With well-appointed rooms, and a popular pool area, immediate access to the Crown Center Shops, and one of our favorite surprises - a rooftop running track with skyline views. Westin is also just across from Union Station and the city's famous World War 1 Museum
Shop Travel Essentials:
Where to Eat: The Best Kansas City BBQ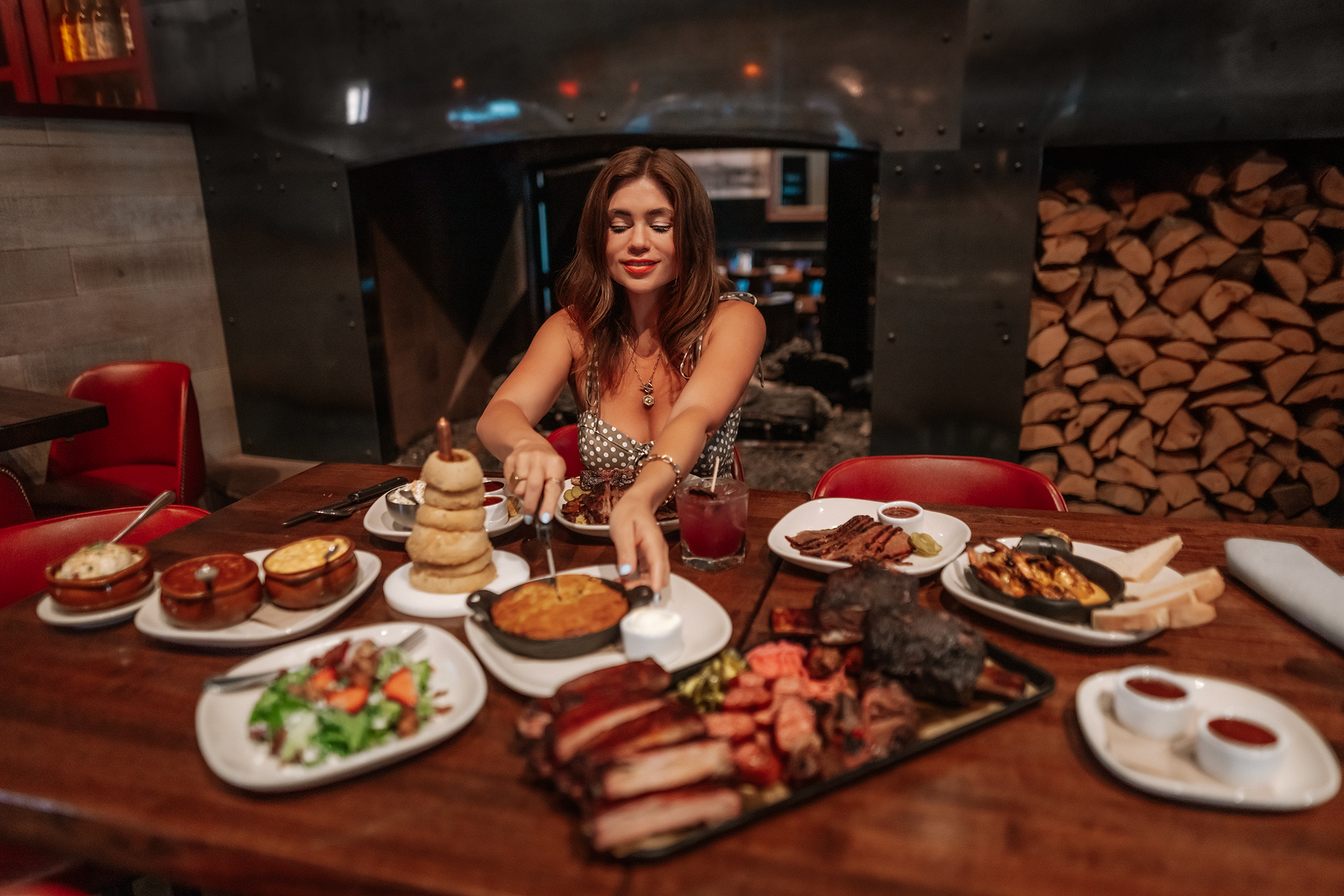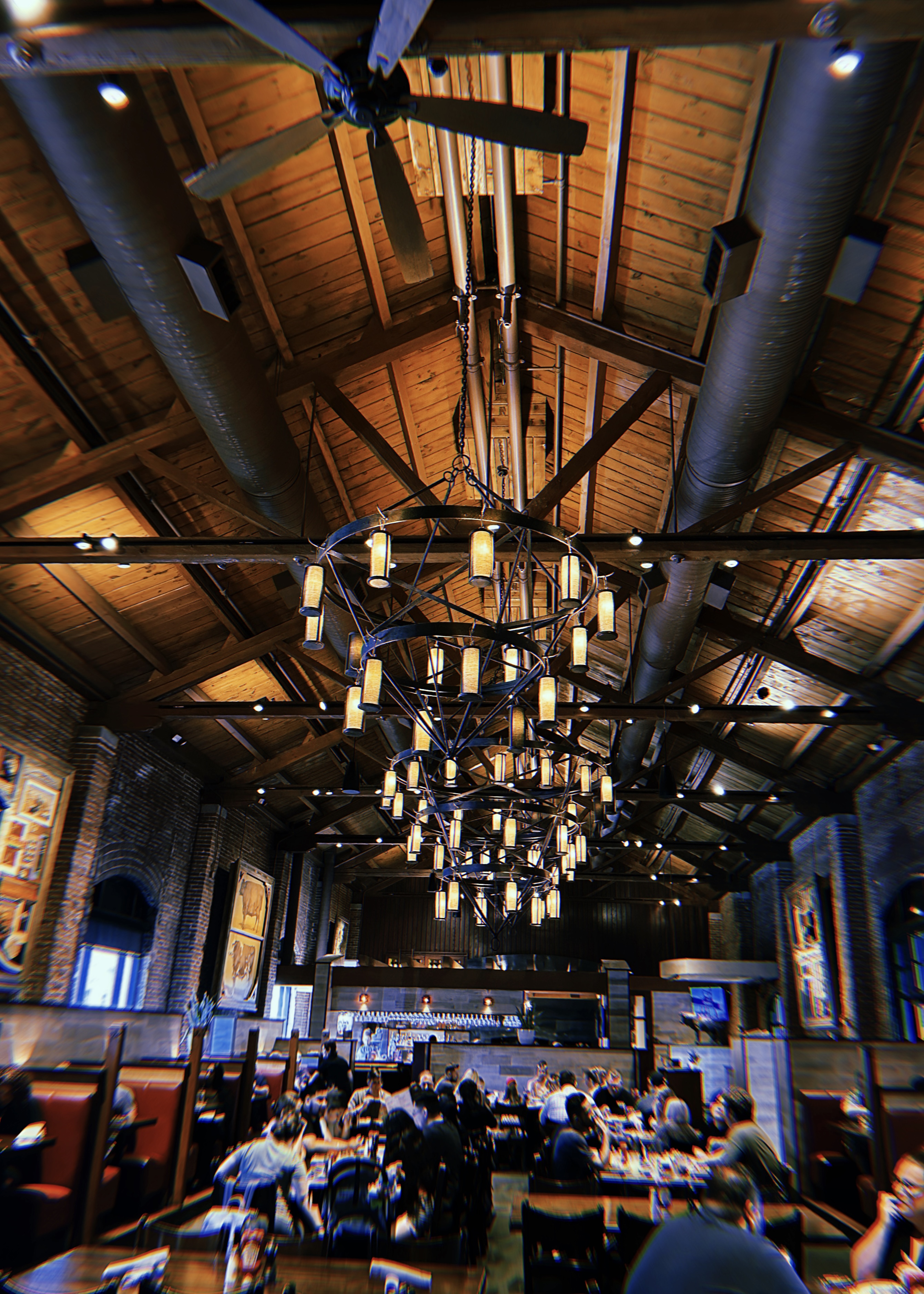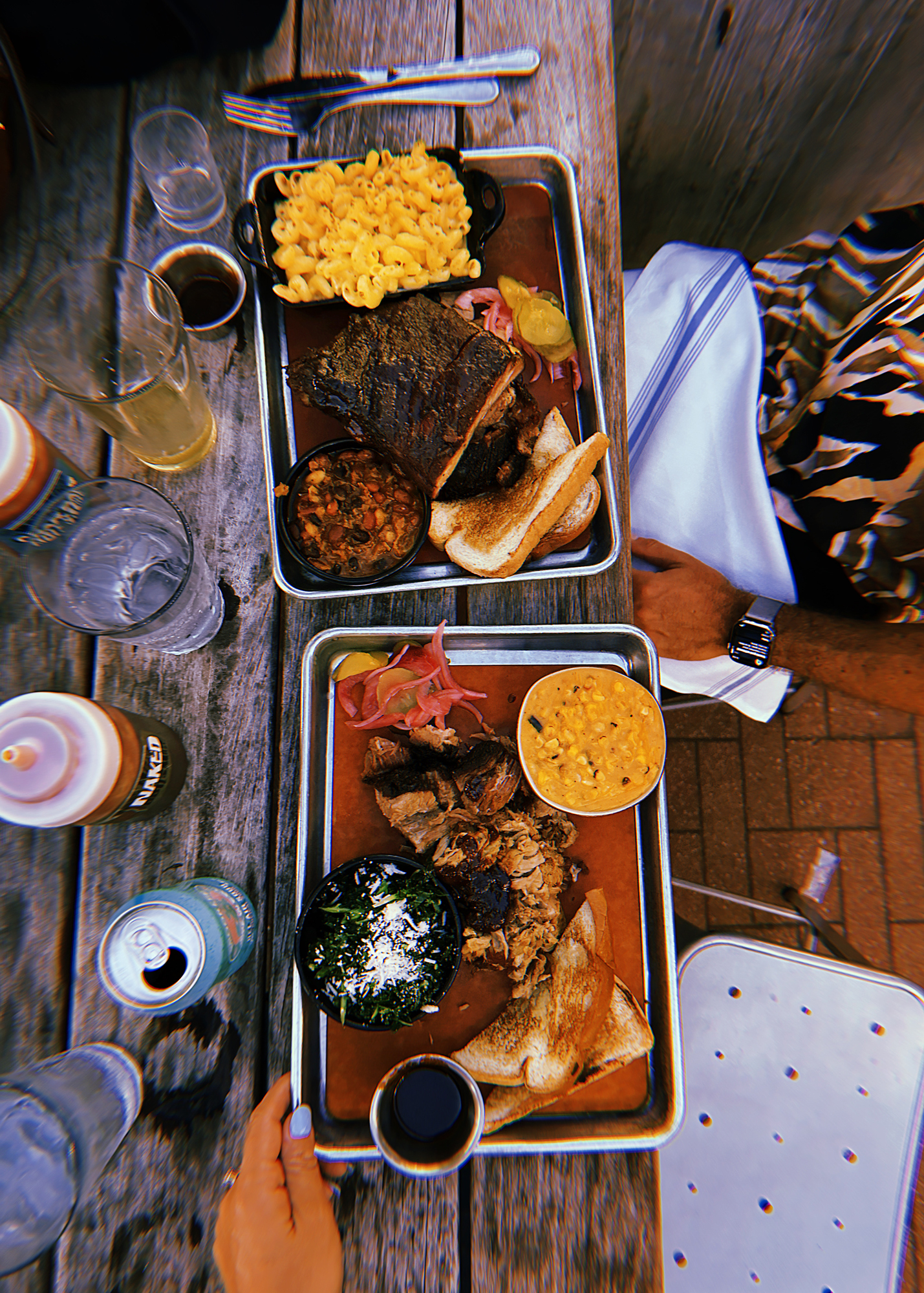 Kansas City Barbecue is famous for a reason! A few of our favorites and places you must check out are:


Where to Eat: When you've had enough BBQ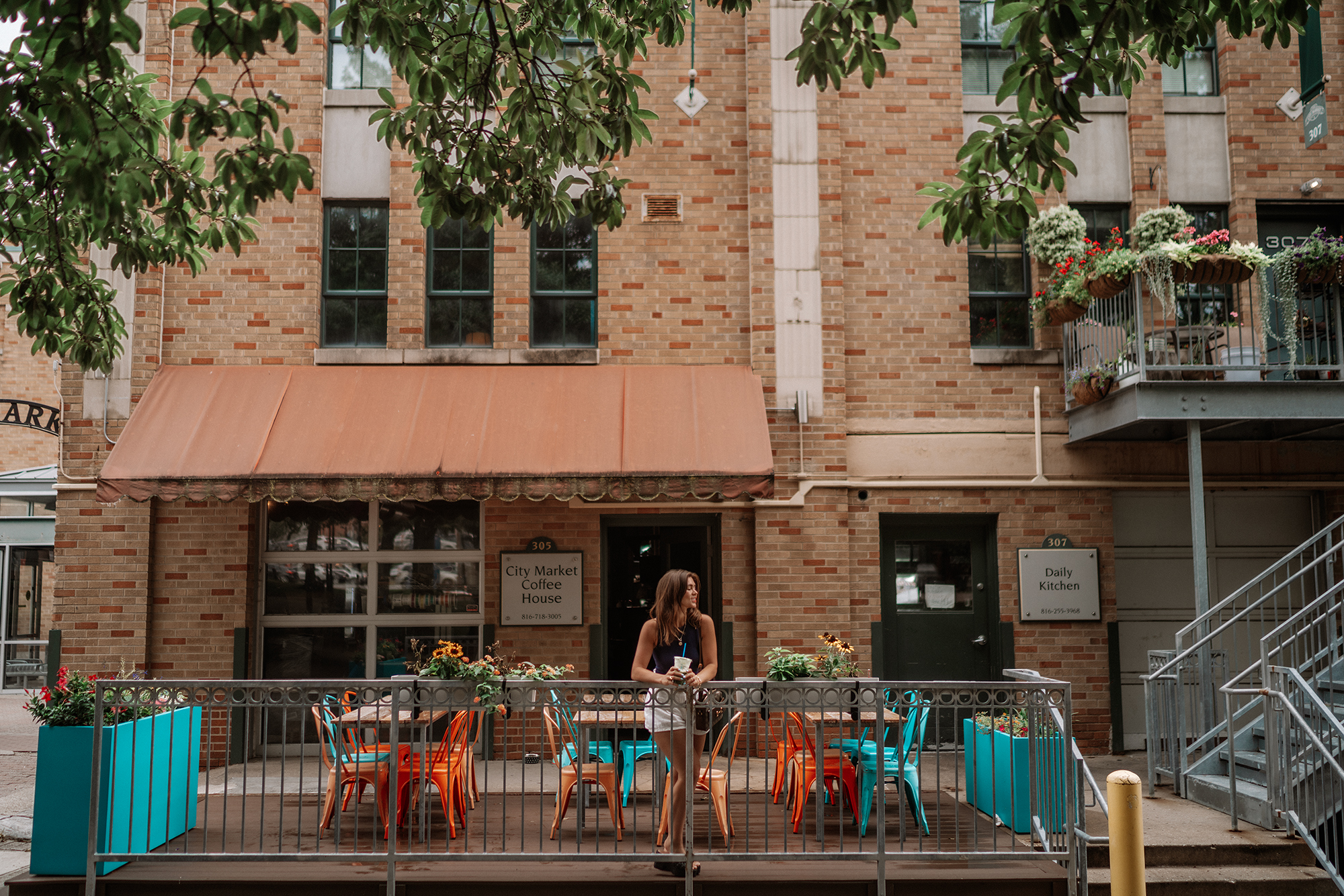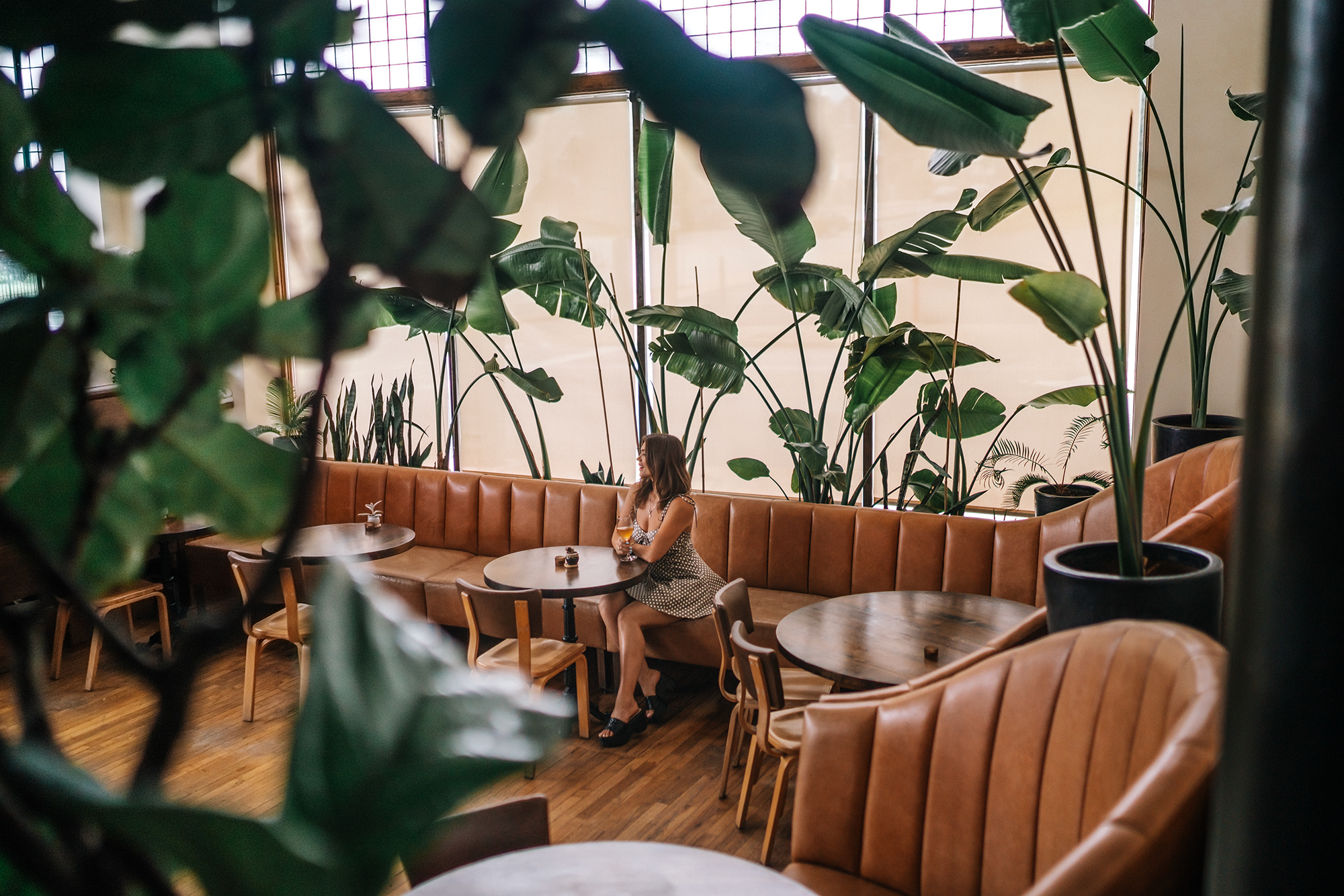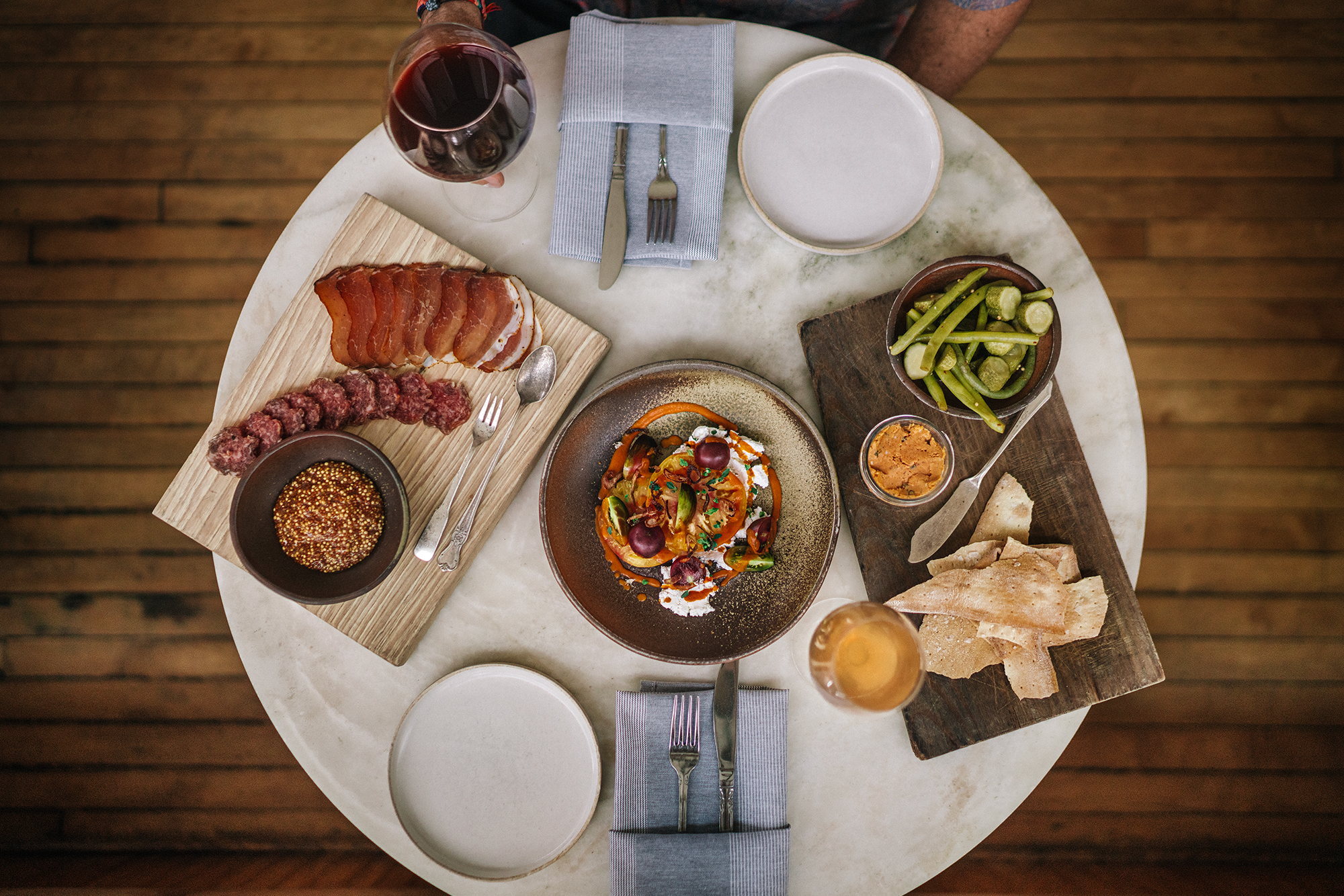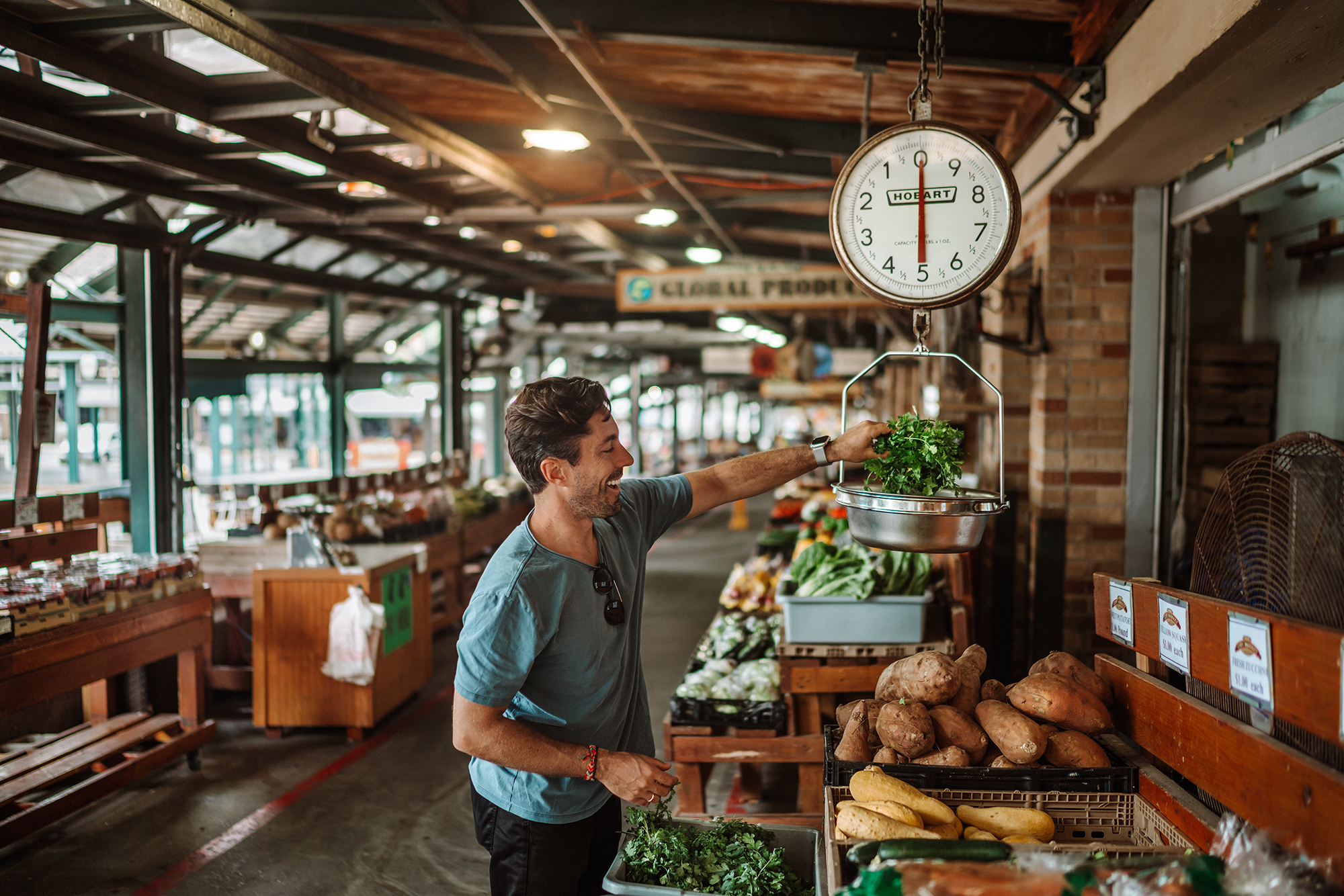 Fox & Pearl
2143 Summit St, 64108
For both a beautiful and delicious dining experience that showcases the creative side of Kansas City's culinary scene, Fox & Pearl is a new local favorite, known for a unique farm-to-table approach, focusing on seasonal ingredients and traditional butchery techniques to create dishes that are both innovative and deeply satisfying. Not to mention - the interior is absolutely beautiful!

City Market Coffee
20 E 5th St, 64106
Located at the center of City Market, you can smell the continually roasting beans before you even enter City Market Coffee. This is the perfect stop before exploring city market for not just coffee, but fresh pressed juices, smoothies, and easy breakfast bites.

Yoli Tortilleria
1688 Jefferson St, 64108
Immerse yourself in local culture by visiting Yoli Tortilleria. Witness the art of tortilla-making and enjoy fresh, authentic flavors.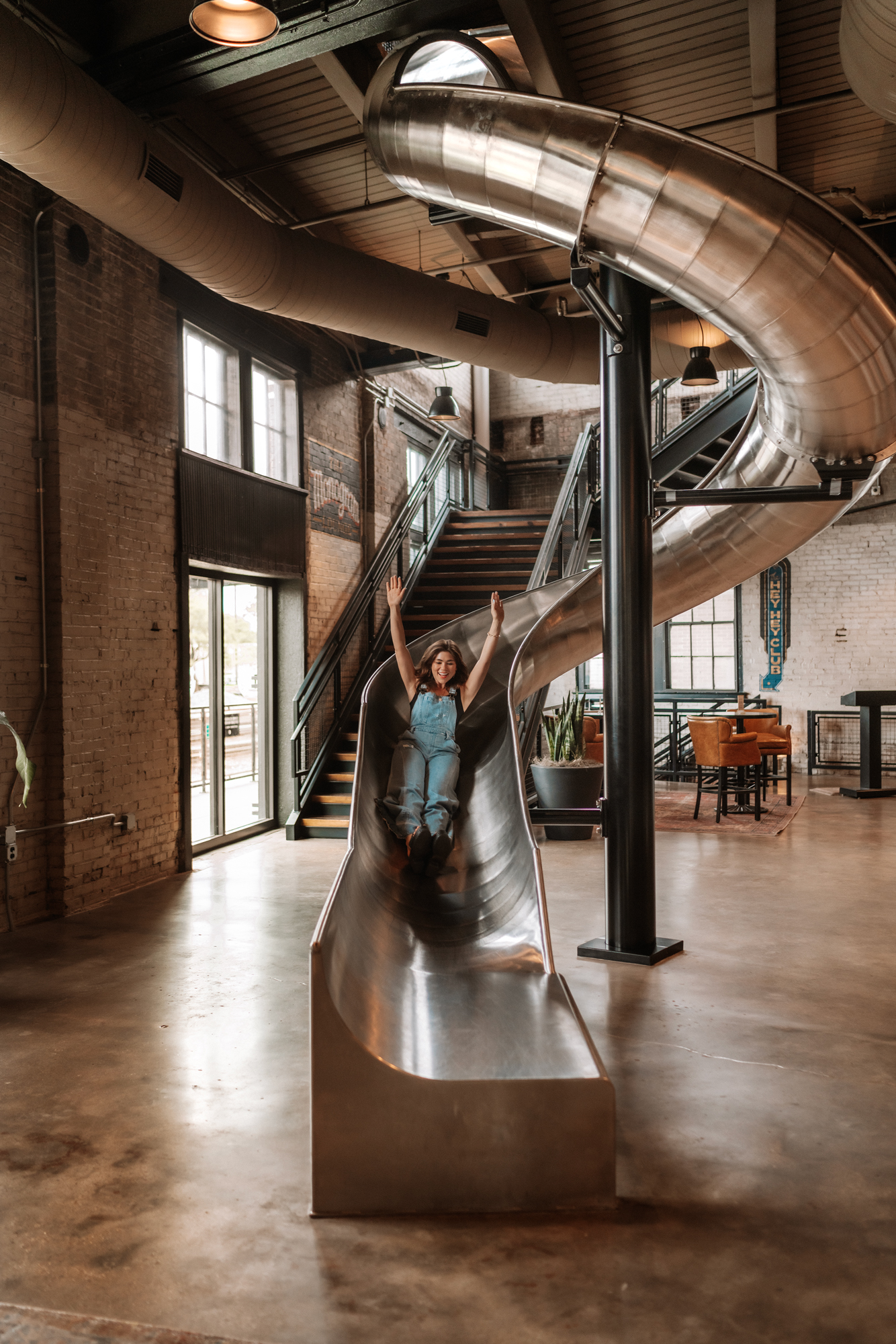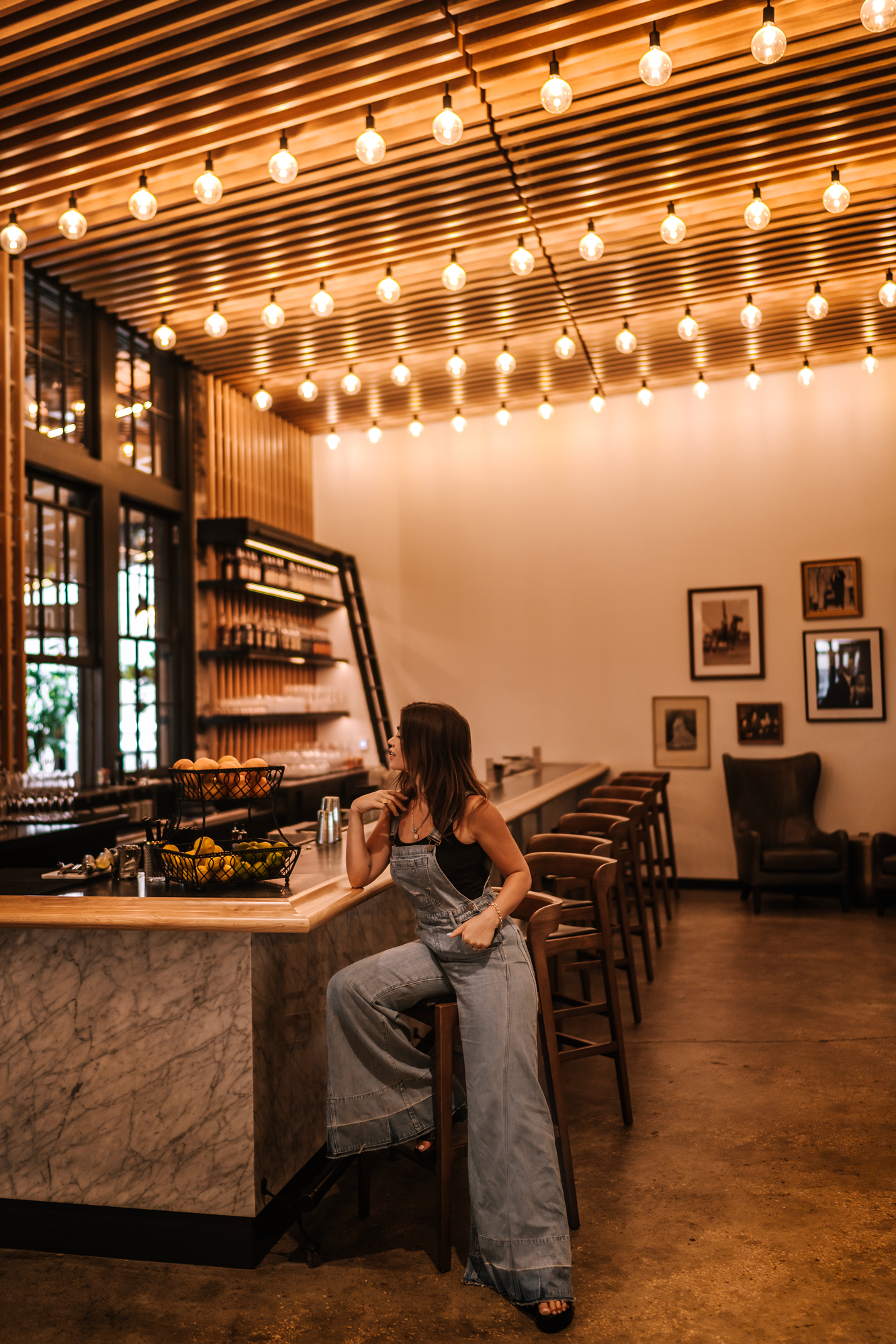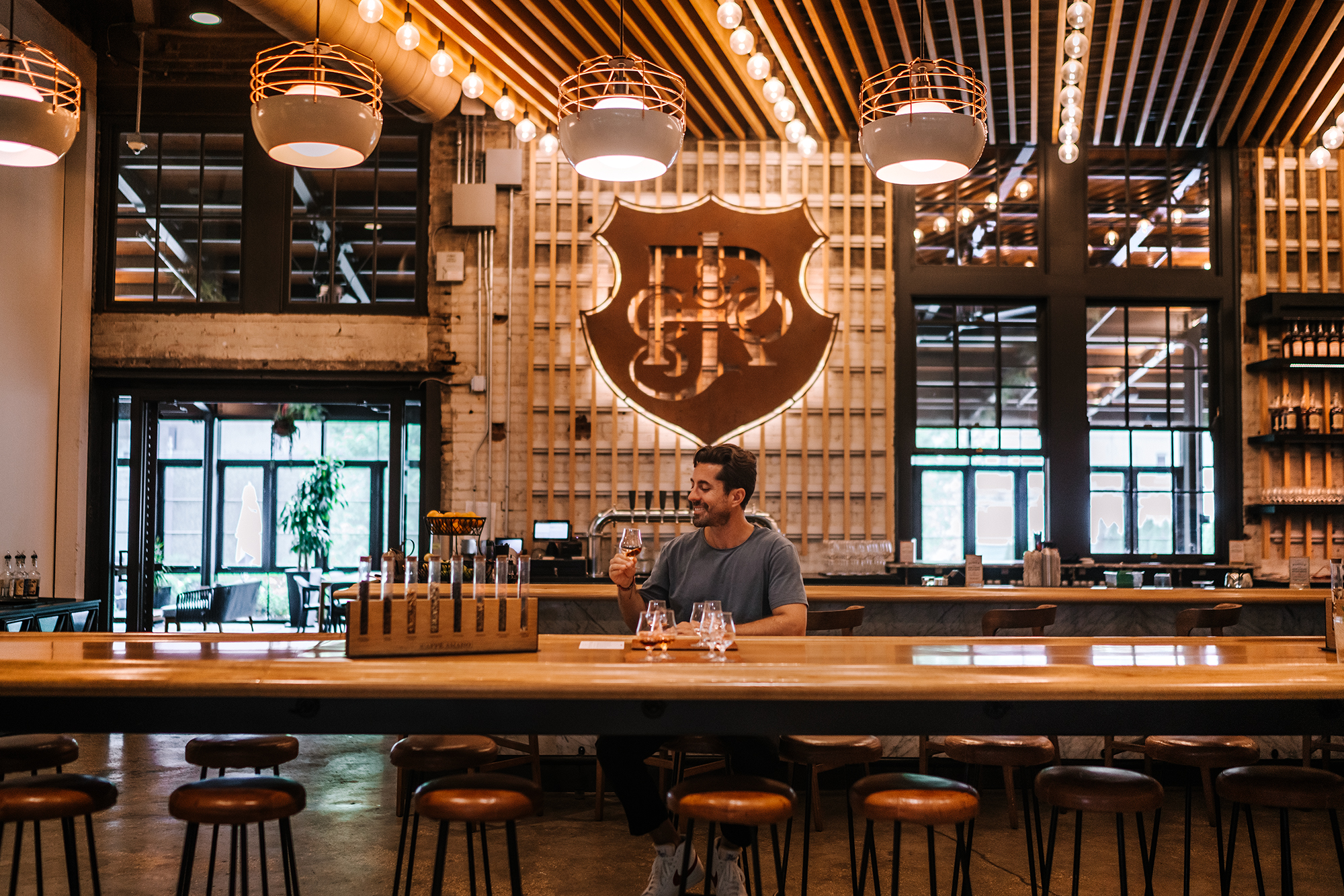 Immerse yourself in Kansas City's rich history and spirits culture by visiting J. Rieger & Co. This historic distillery first opened in the city in 1887 and as their website describes: "The distillery met an early demise in 1919 with the onset of Prohibition. 95 years later, two ambitious young guys refused to let Prohibition be our final fate." The distillery has what feels like everything - guided tours and tastings of their multiple spirits, beautiful indoor and outdoor bars, as well as an underground speakeasy, and their famous 40 foot slide between floors. J. Rieger & Co is absolutely worth a visit - whether for the history, the beautiful building itself, a fine whiskey tasting, or a weekend night out with DJs and dancing.
The Best City Sites: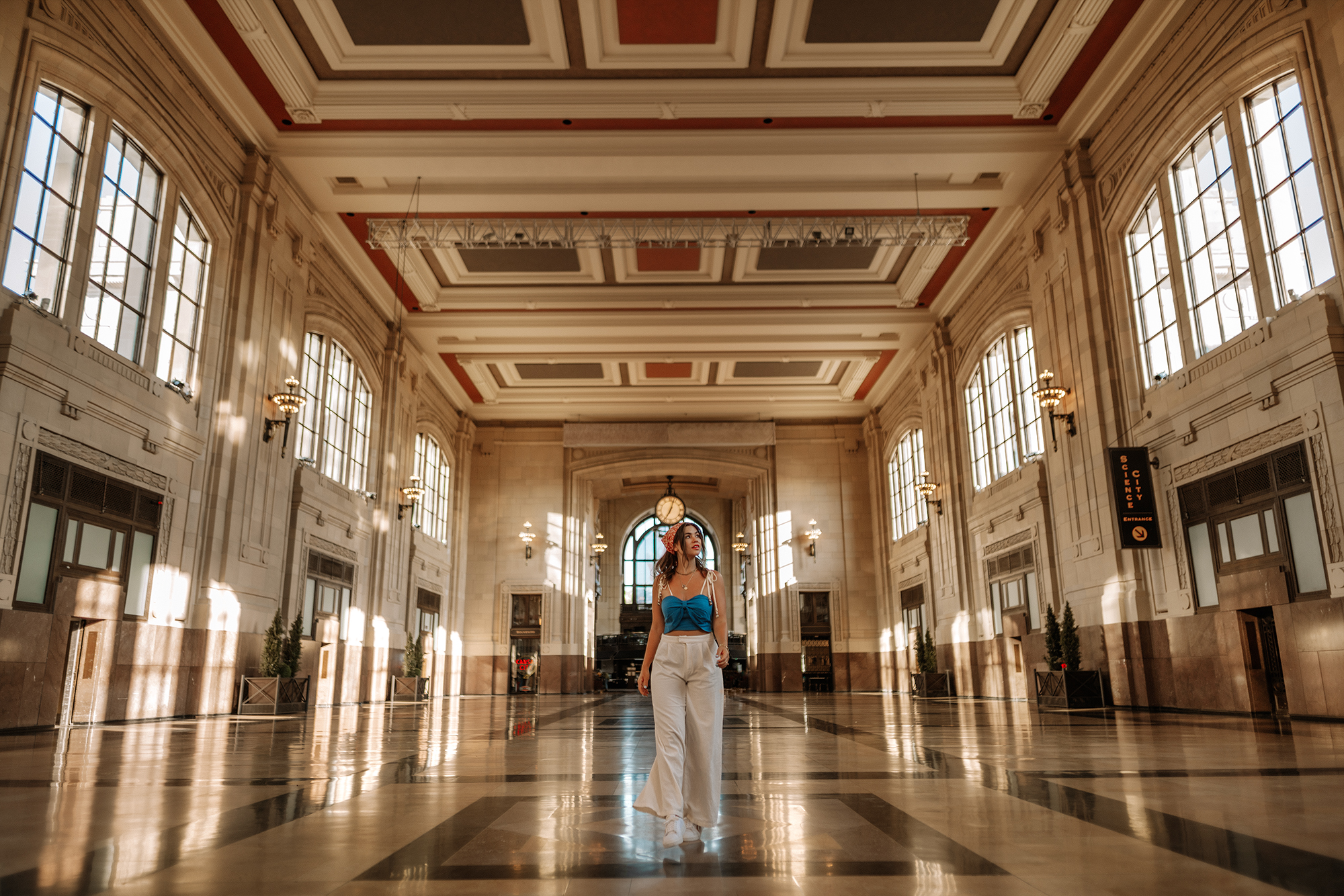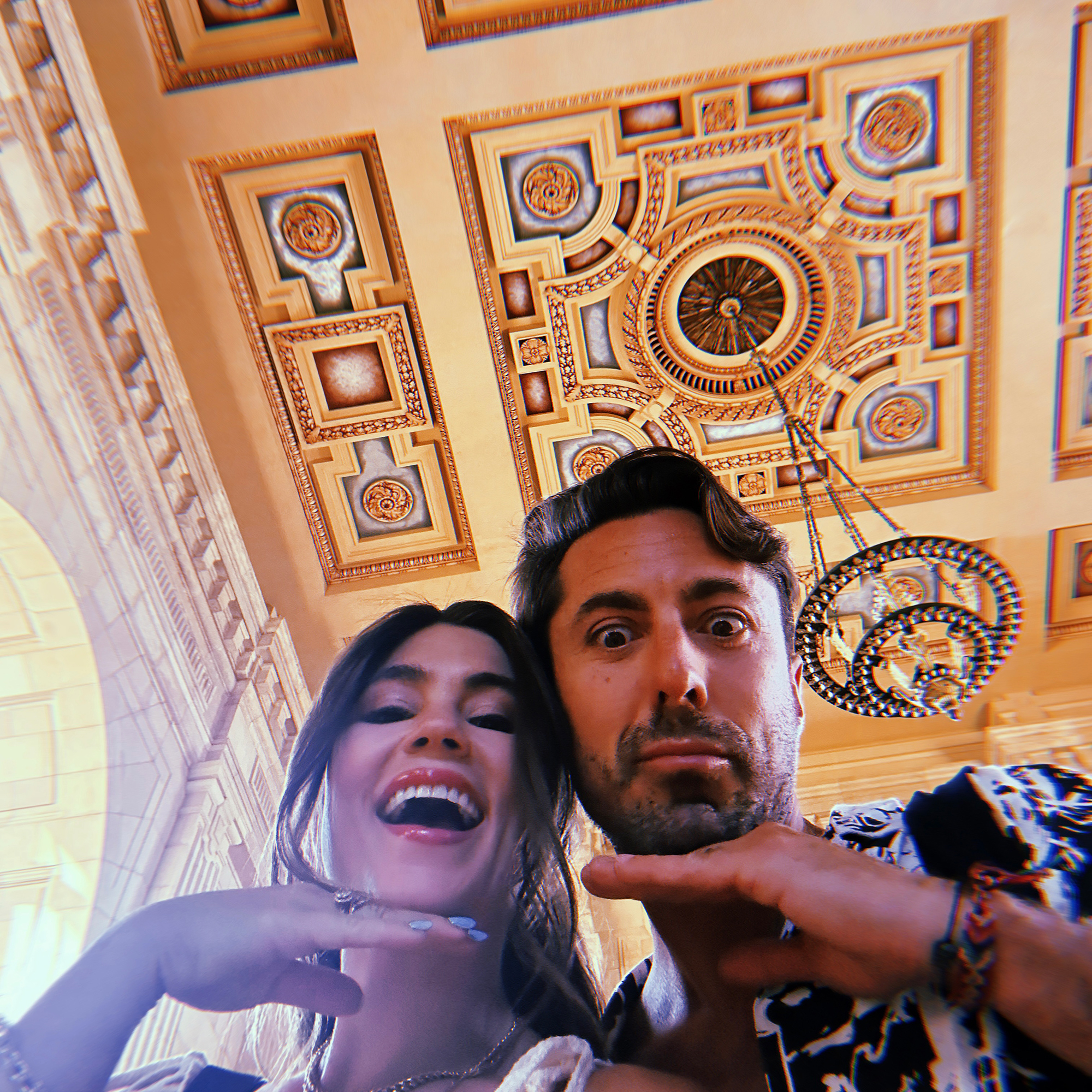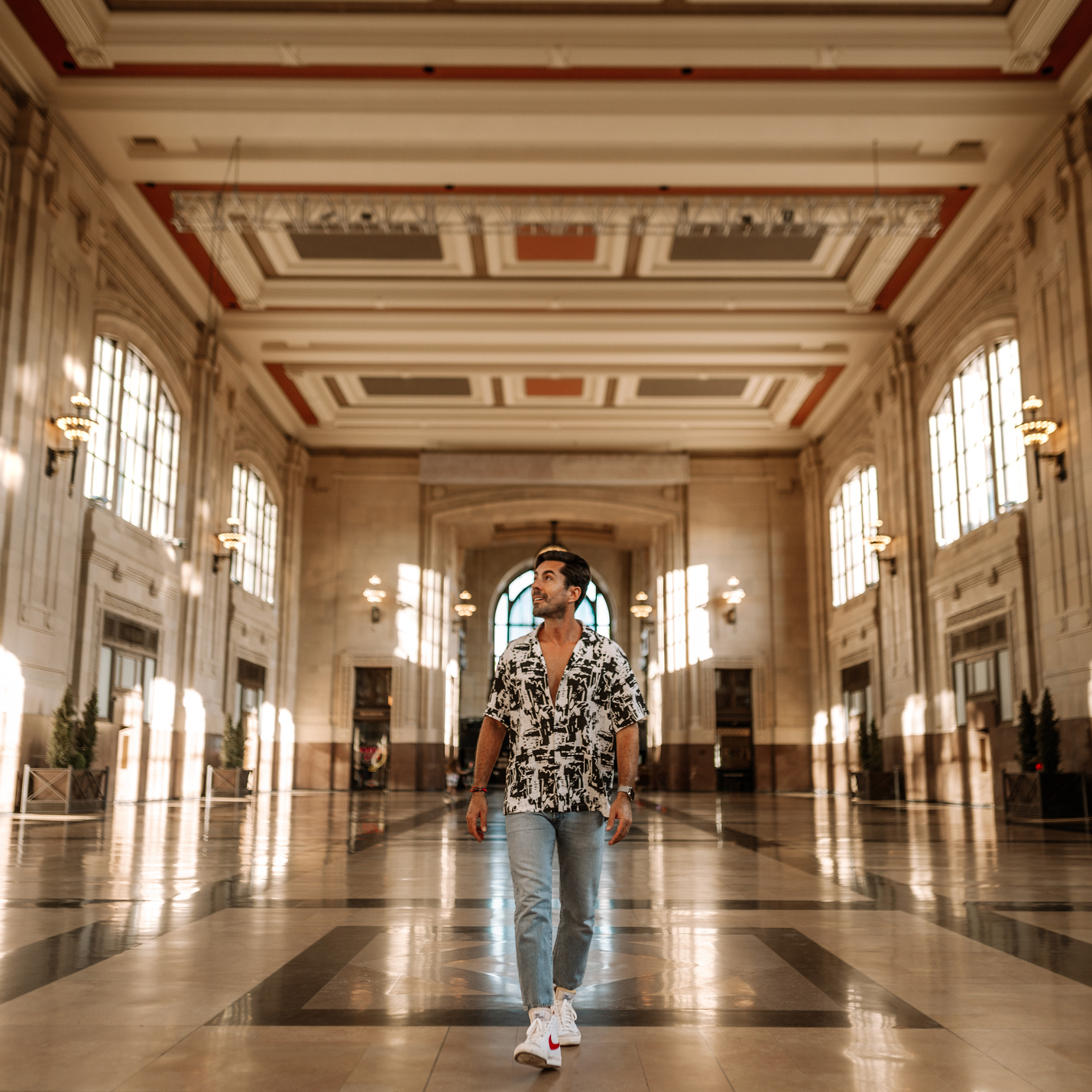 I recently discovered how stunning midwest central train stations are (the ones in Denver and Omaha blew me away and KC is no exception.) Kansas City Union Station is a masterpiece of Beaux-Arts architecture and a cultural icon that perfectly preserves its time. Originally built in 1914 as a bustling railway terminal, its grandeur remains intact with a 95-foot-high ceiling, opulent chandeliers, and an iconic six-foot-wide clock. Today, Union Station is still a functioning train station, while also housing Science City, a interactive science center, and the KC Rail Experience, which brings the history of American railroads to life.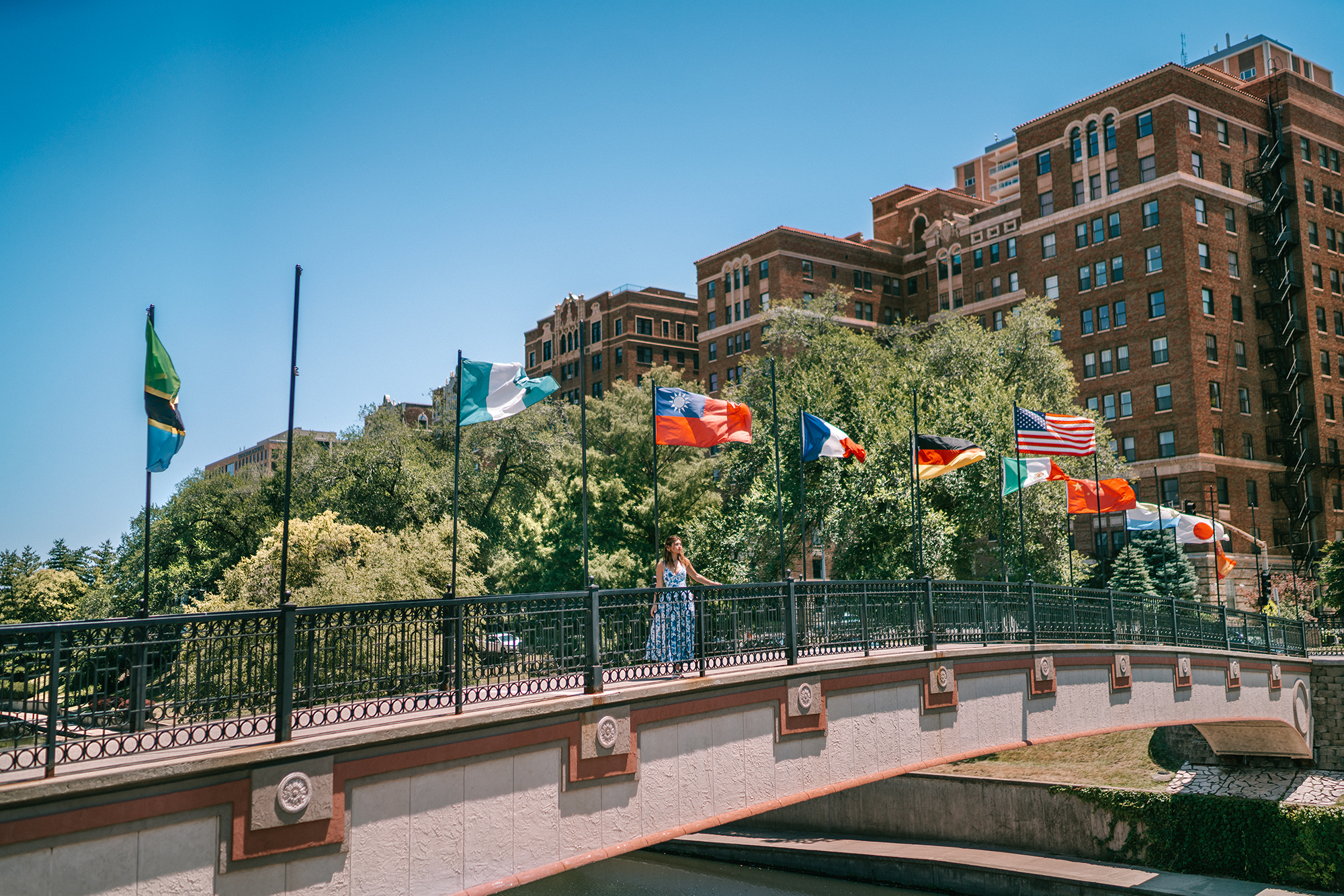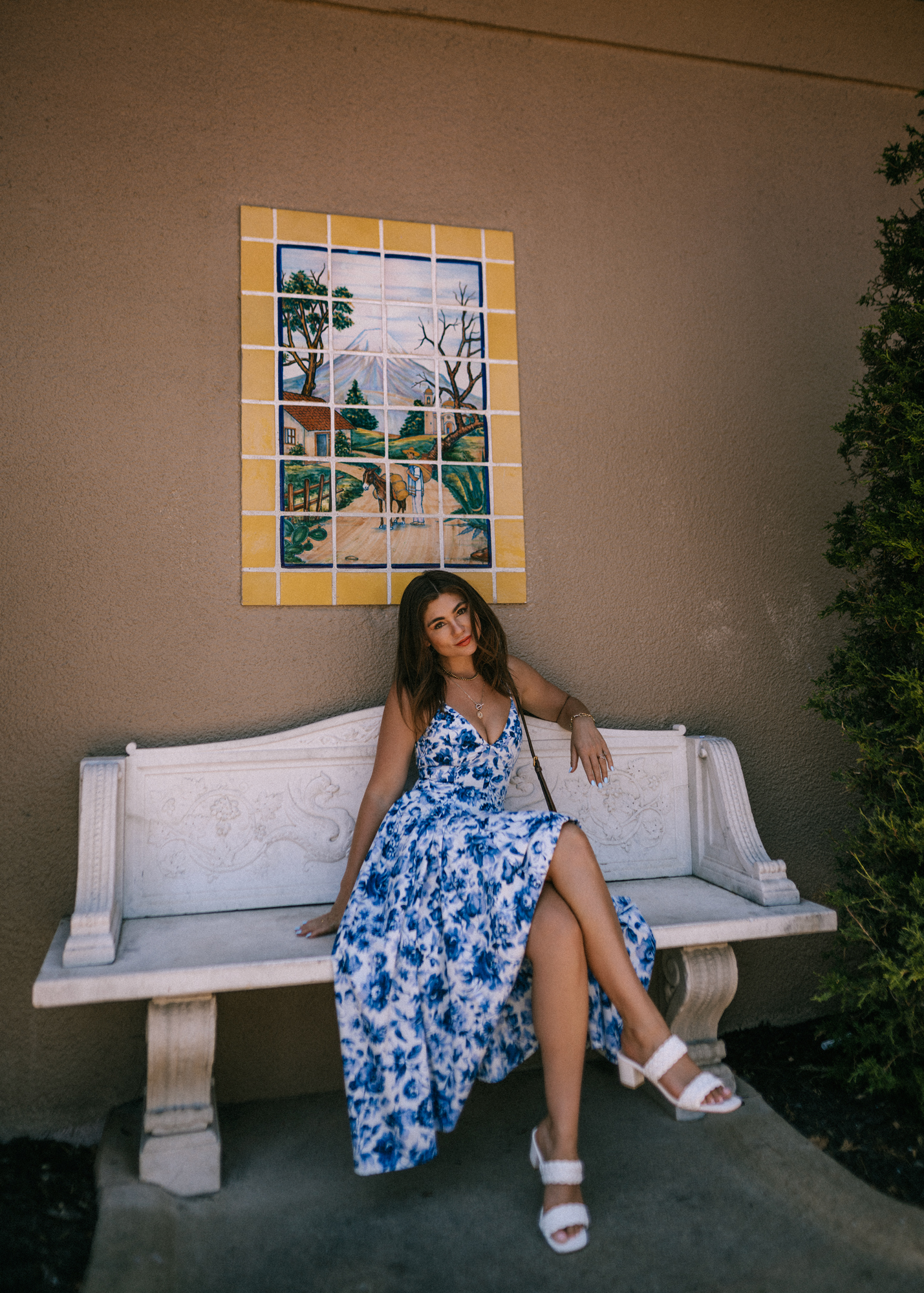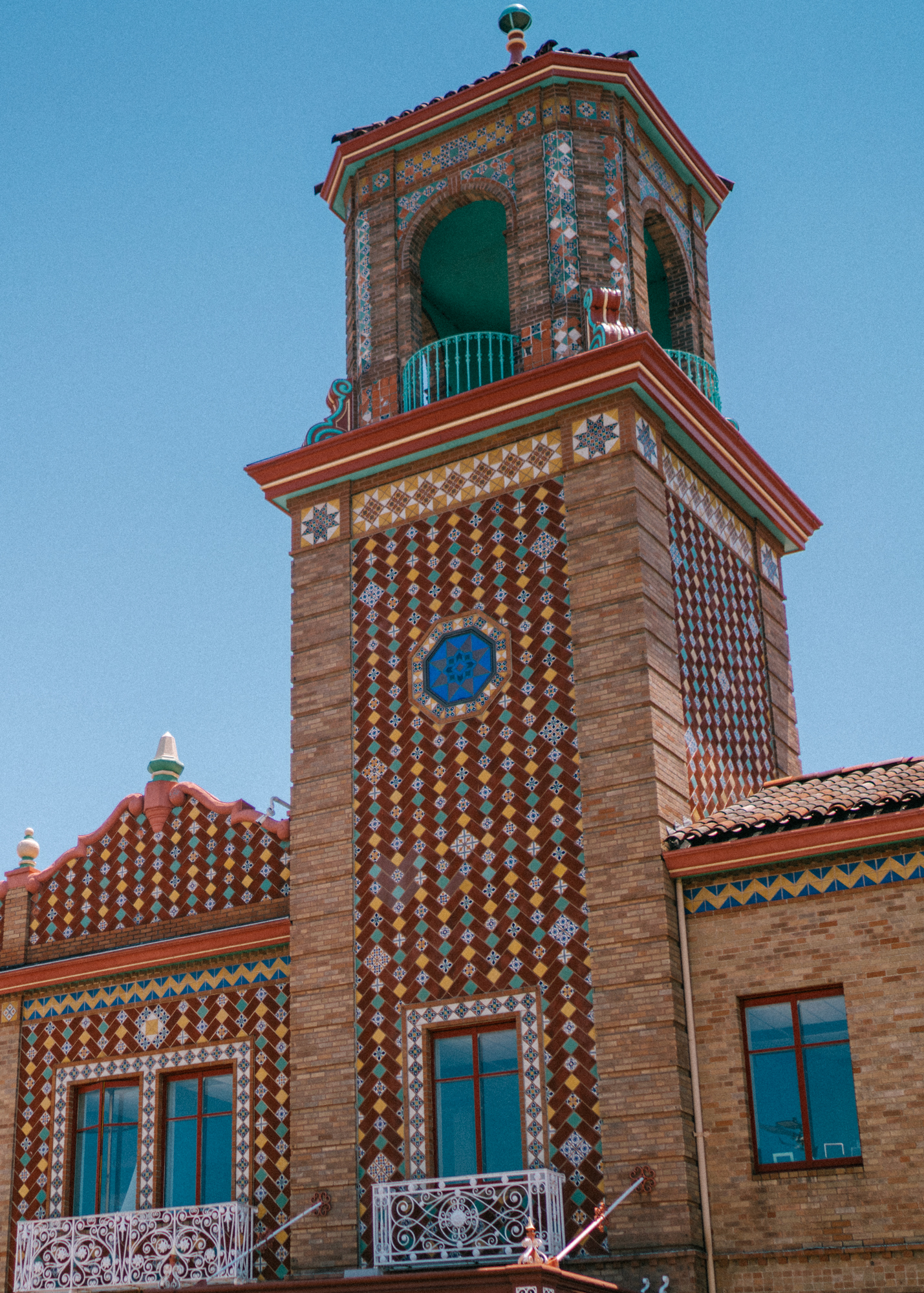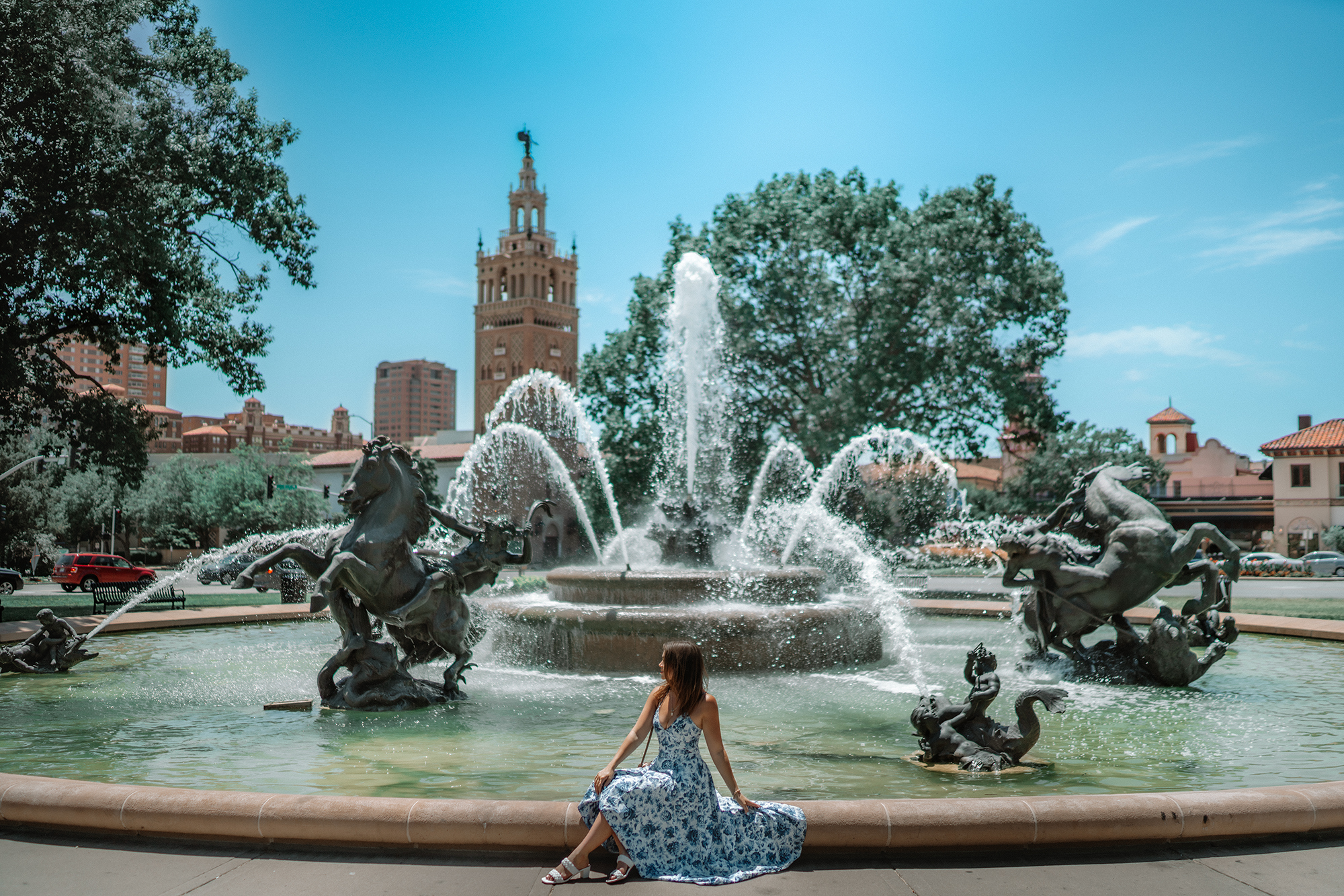 The Country Club Plaza, often referred to as "The Plaza," feels like stepping into Kansas City's sister city of Sevilla, Spain - and reminded me so much of Santa Barbara with the endless fountains and Spanish-inspired architecture. This iconic district boasts picturesque courtyards, ornate fountains, and a number of blocks of upscale shopping and dining options. Known mostly as a shopping destination, the numerous art installations,al fresco cafes, and fine dining restaurants, give an undeniable European feel.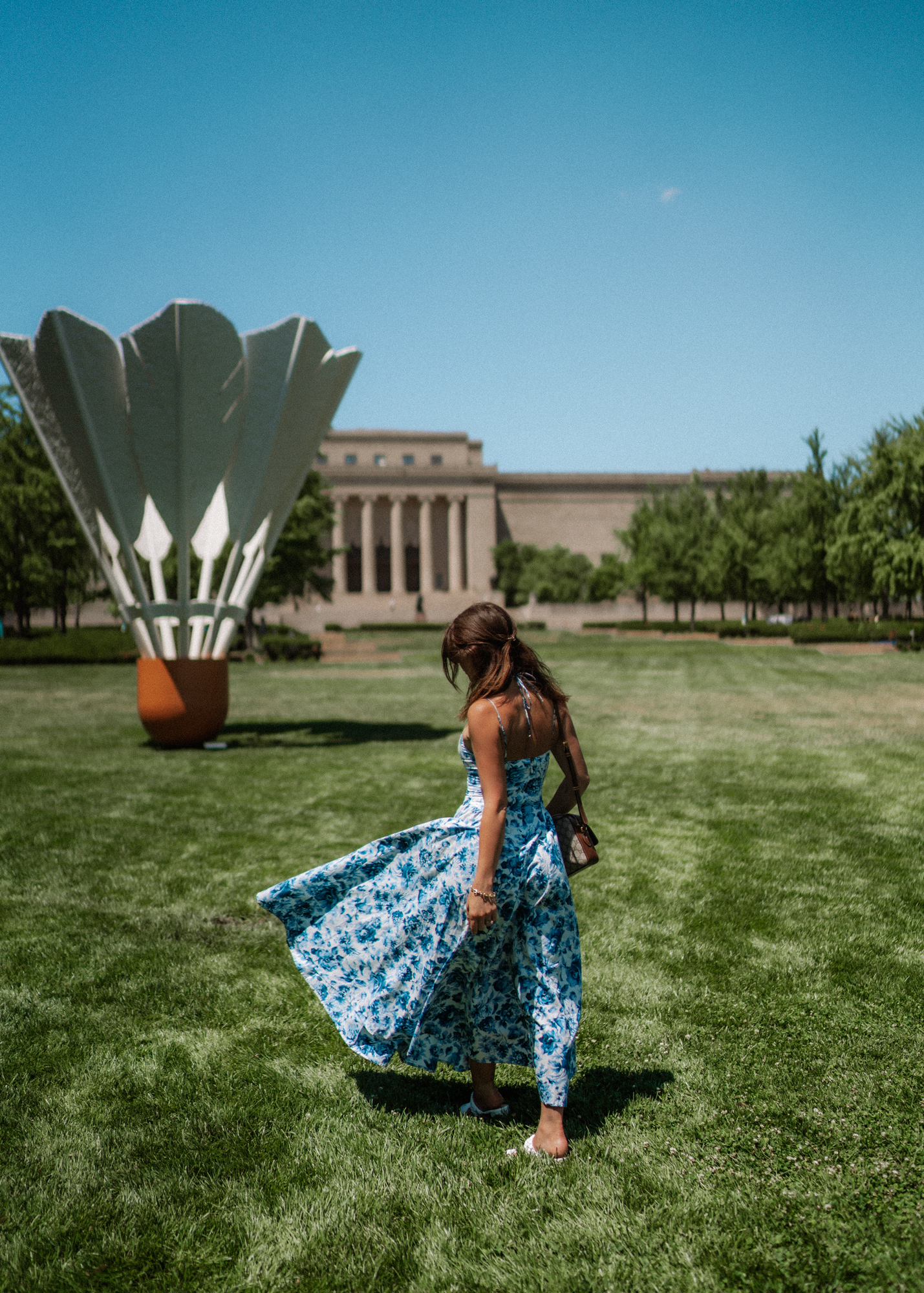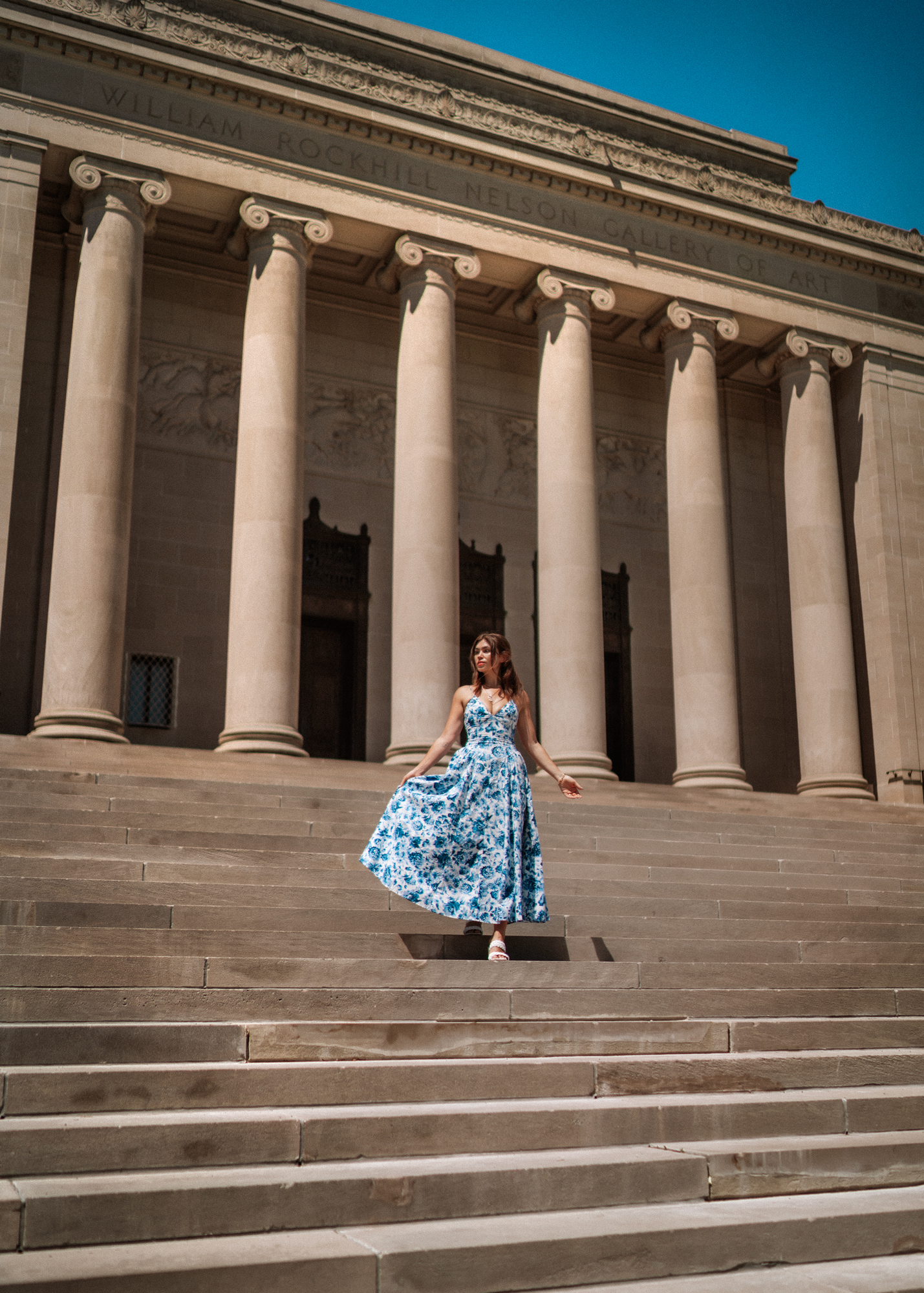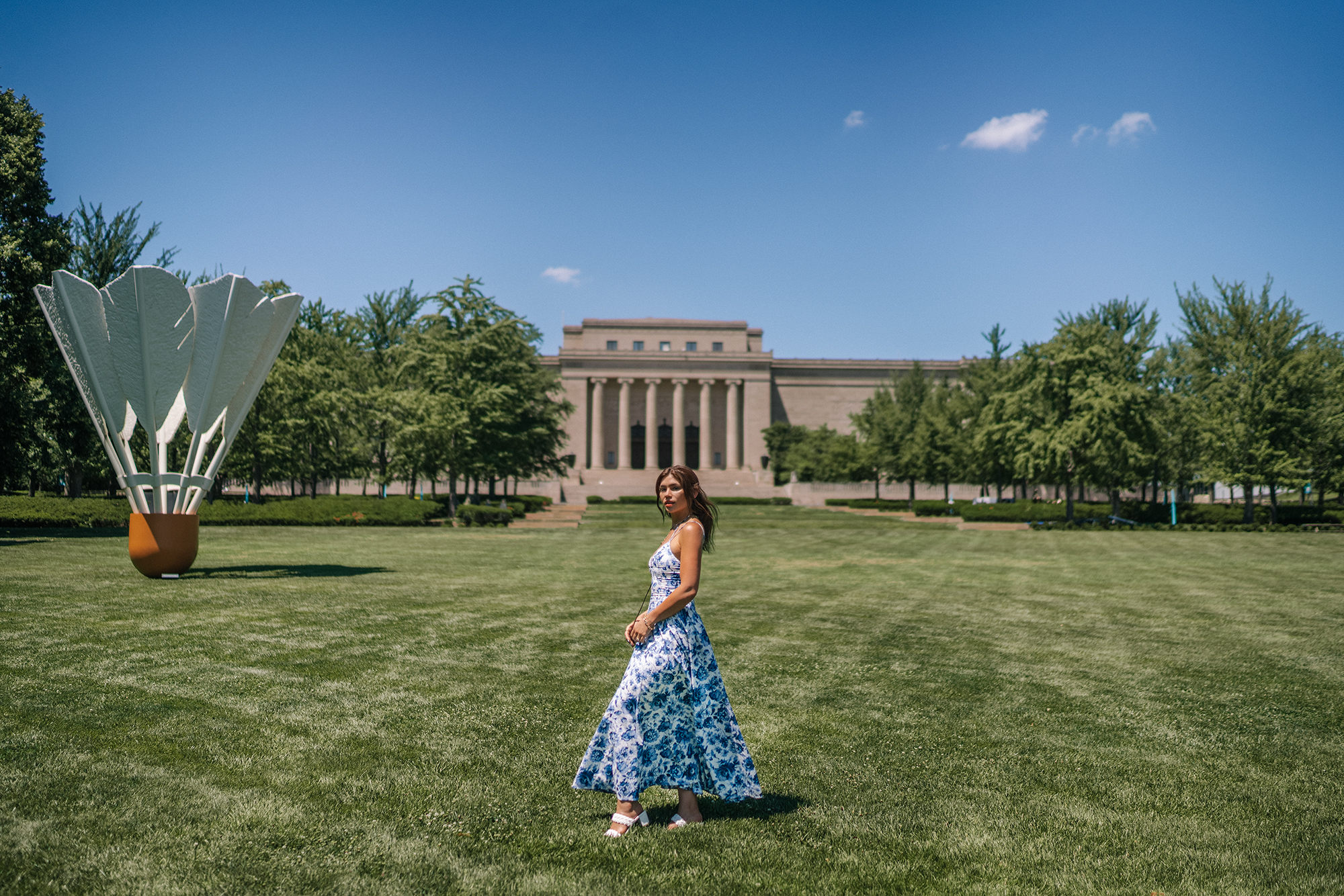 The Nelson-Atkins Museum of Art, adjacent to the Kansas City Art Institute is a world-class art museum, with a stunning presence. The museum is home to an exceptional collection of art spanning centuries and continents - from ancient art and artifacts to modern art and photography exhibits. If you don't have time for a full day at a museum, the museum's South Lawn, adorned with monumental sculptures known as the Shuttlecocks, is an icon of the city, with an expansive green space and lush trees with a view of the massive building. This entire area of the city is a gorgeous place for a long stroll!
Like this post? Pin it for later and share it with others!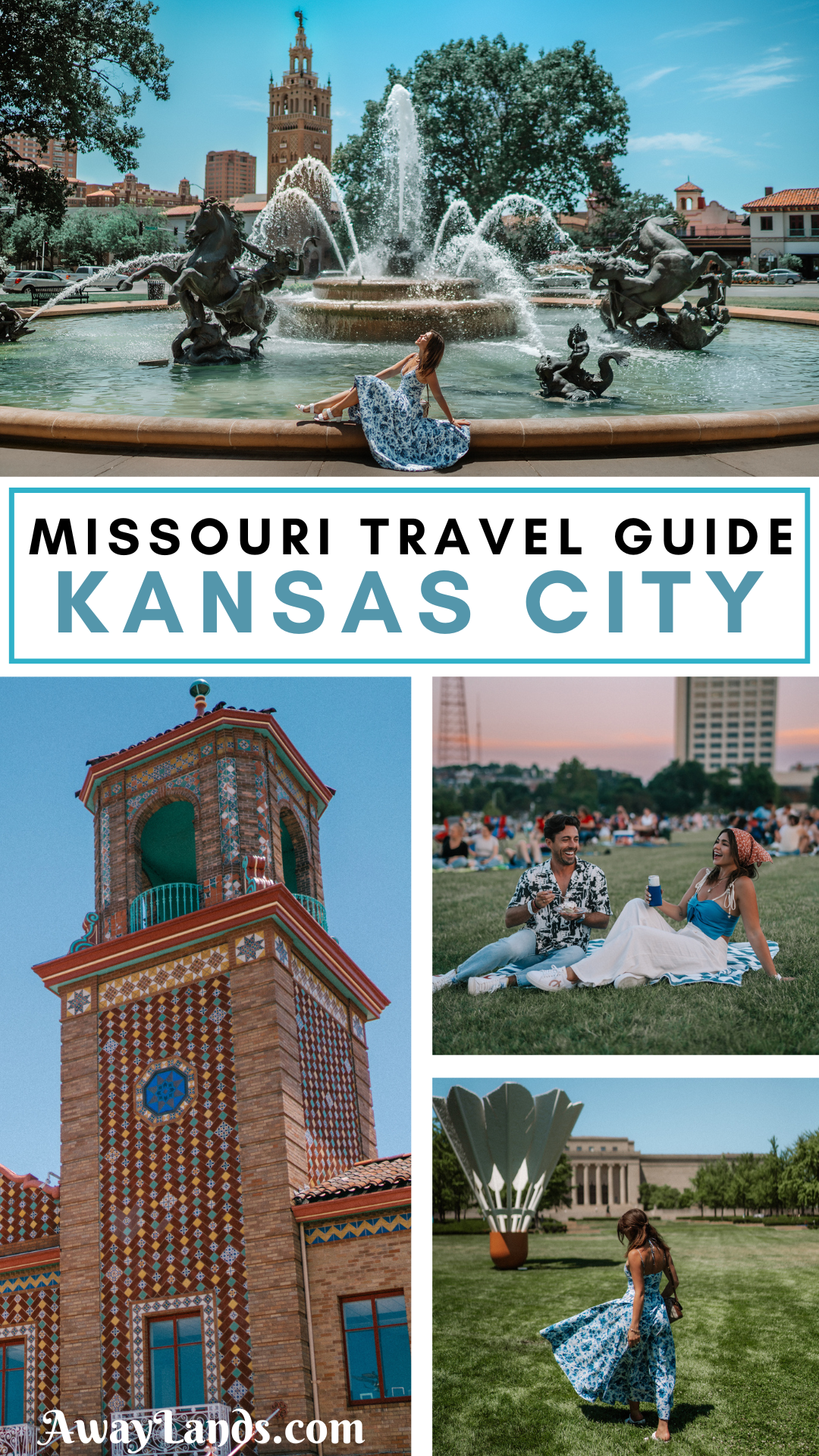 This blog post was made possible in partnership with Marriott Bonvoy, but as always, all opinions are my own.