September 25, 2019 Instagram Guides
The Instagrammable Guide to Fall Leaves in Seoul, Korea
Autumn always incites warm feelings of sweater weather, pumpkin spice lattes, and autumns leaves but it wasn't until my trip to Korea in the fall that I really got a taste of fall foliage. Autumn in Korea is an especially magical time. The leaves start to change color, filling the city with rich shades of vibrant red, orange, and gold hues. This short-lived season lasts from September to mid-November, marked by generally crisp, clear weather and sunny skies. The foliage changes color gradually - first in the north then heading down south as the temperature grows cooler. Within Seoul, there are plenty of spots to enjoy the colors. Here's a list of top places to mark on your map as you venture out in search for the best fall foliage!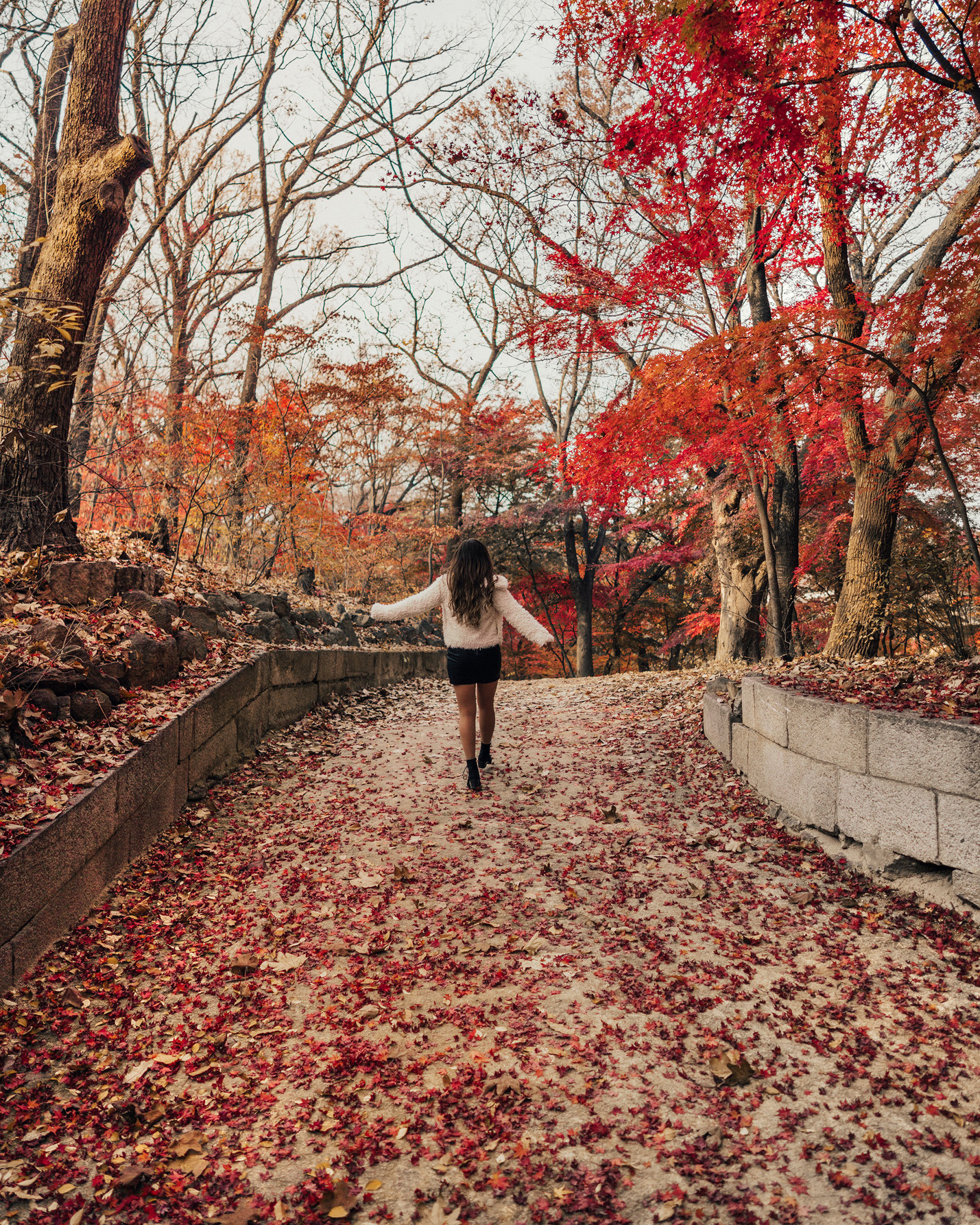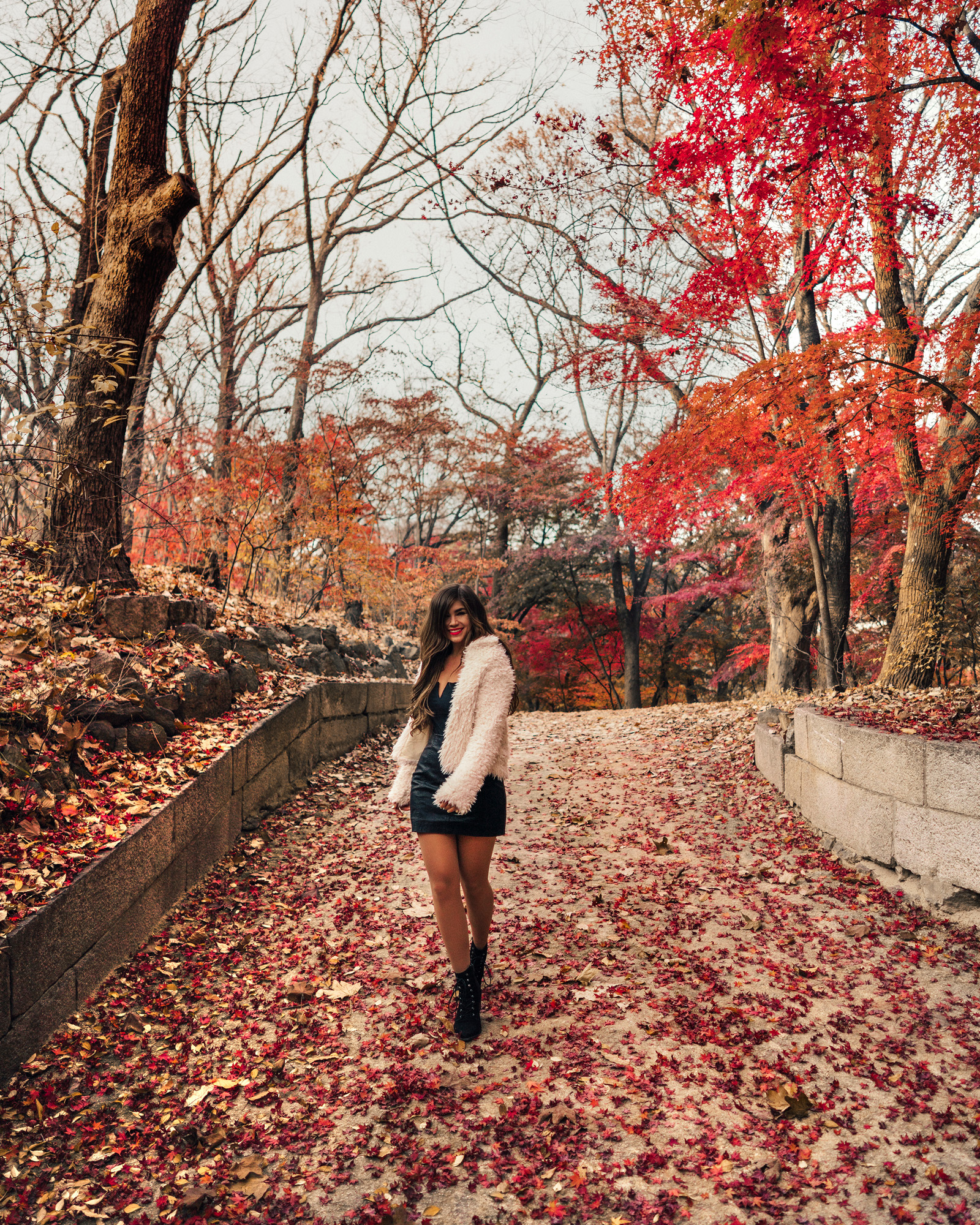 When to Go:
The leaves are brightest the last week of October and first week of November. We arrived mid-November and the leaves were still stunning, but already starting to fall and dissipate.
What to Pack:
Fall temperatures in Seoul are pretty cold - highs in the 50s and lows down into the 30s F - and we definitely felt the cold! I wore nude tights under all my dresses, booties, and coats, and after dark we definitely needed scarves, and extra sweaters. Scroll to the bottom to shop my packing list!
Where to Go: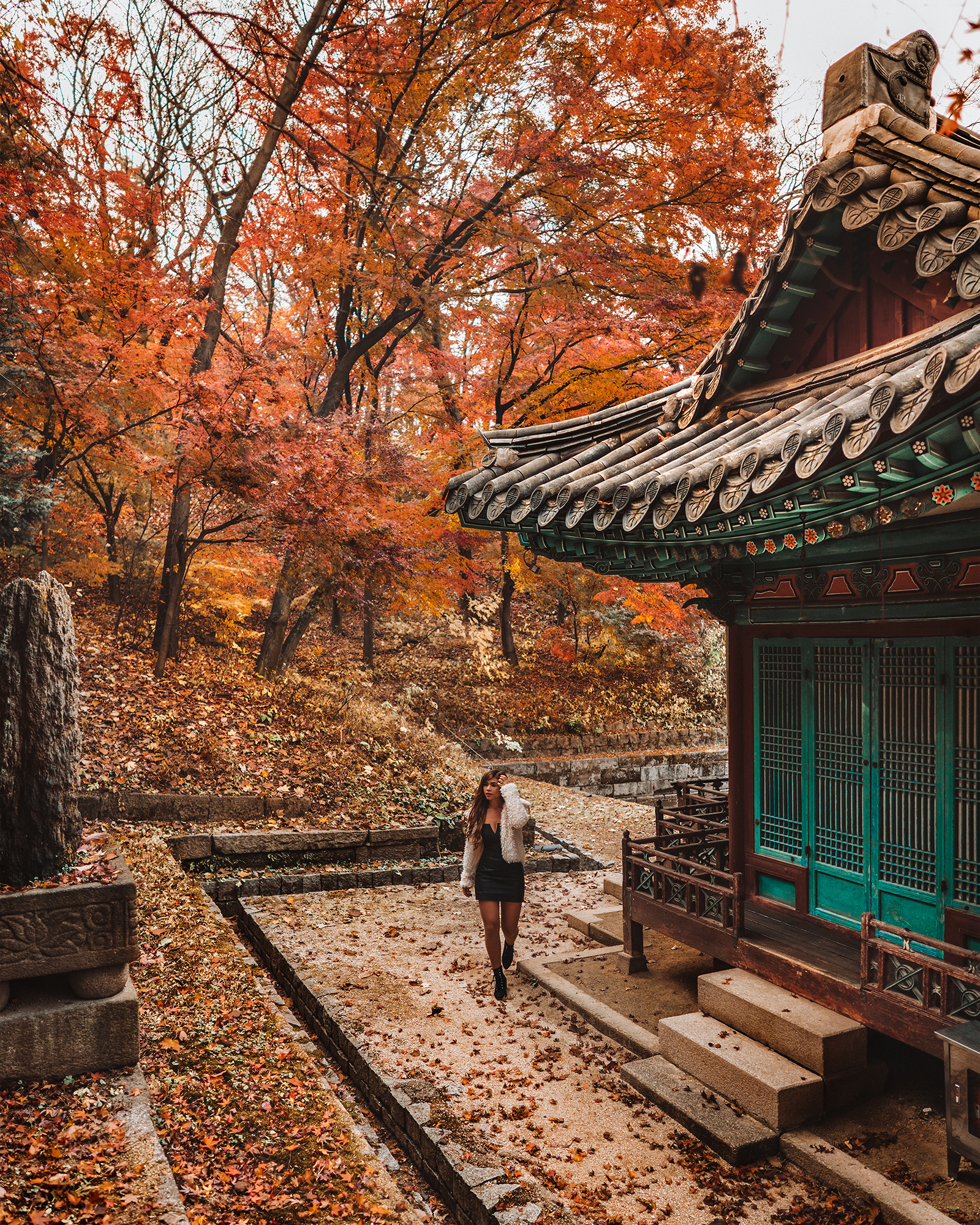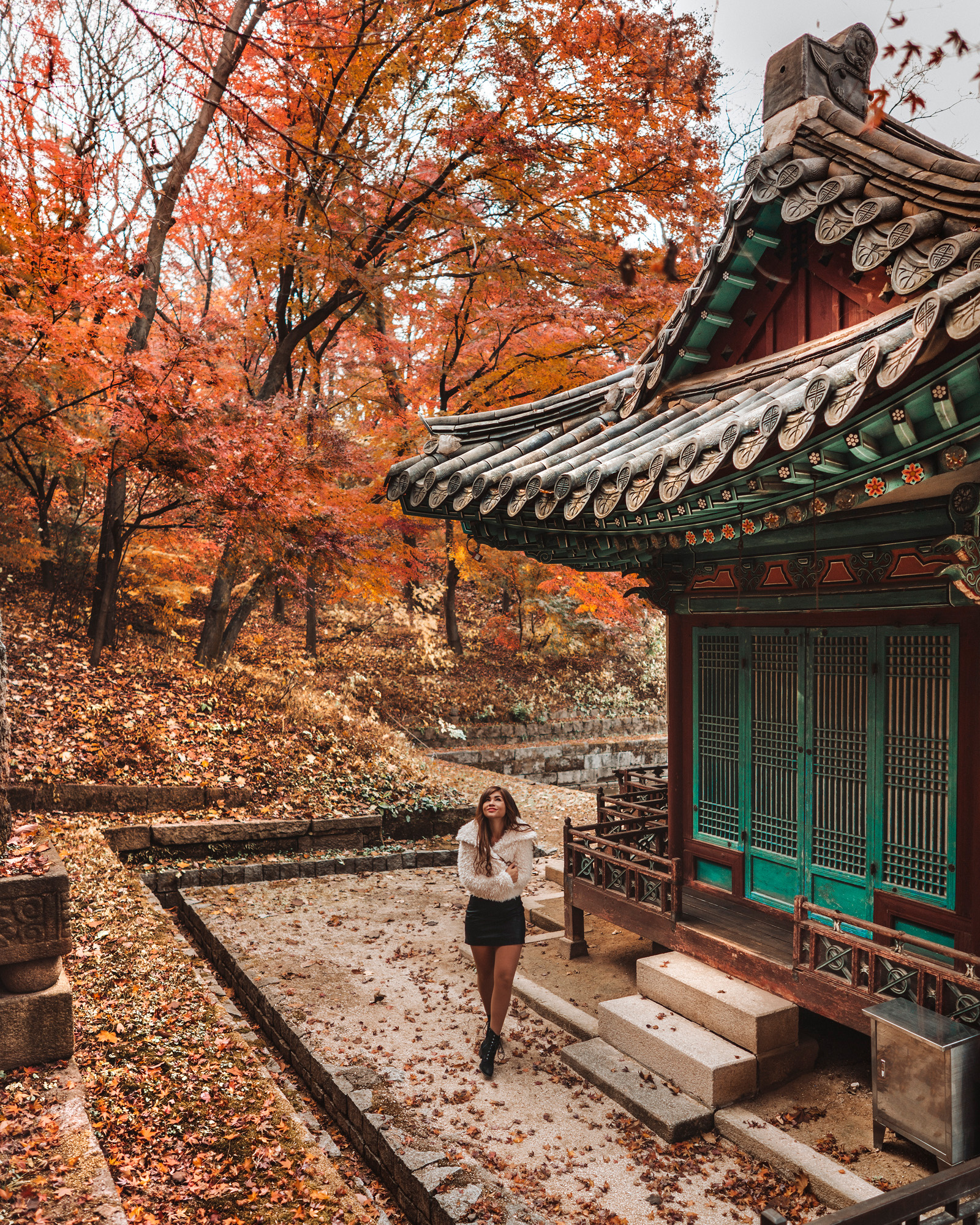 For those in search of golden leaves, head to the Changdeokgung Palace, one of the most significant Korean landmarks. Not only is the palace a UNESCO World Heritage Site, it was also architecturally designed in harmony with nature. The palace was used by members of the Royal Family for entertainment and has been well-preserved and left untouched as much as a possible.
Head behind the palace to the Huwon Secret Garden for the most impressive peek at the richest gold and red autumn colors. With over 300 different types of trees, each step in this garden is bursting with color. The garden is large enough to hold a 2-story Juhamnu Pavilion that was used for reading, a pond, as well as a Japanese Garden. While the palace can get crowded, only 100 tickets are sold per hour so you will feel like you have the garden to yourself. Tip: Entrance tickets here are limited so make sure to get them in advance. This was one of our favorite places in all of Seoul!
Location: 99 Yulgok-ro, Waryong-dong, Jongno-gu, Seoul, South Korea
Directions: From the Anguk Station (Seoul Subway Line 3), Exit 3. Walk straight from the exit (towards east) for about 5-min to arrive at the palace entrance.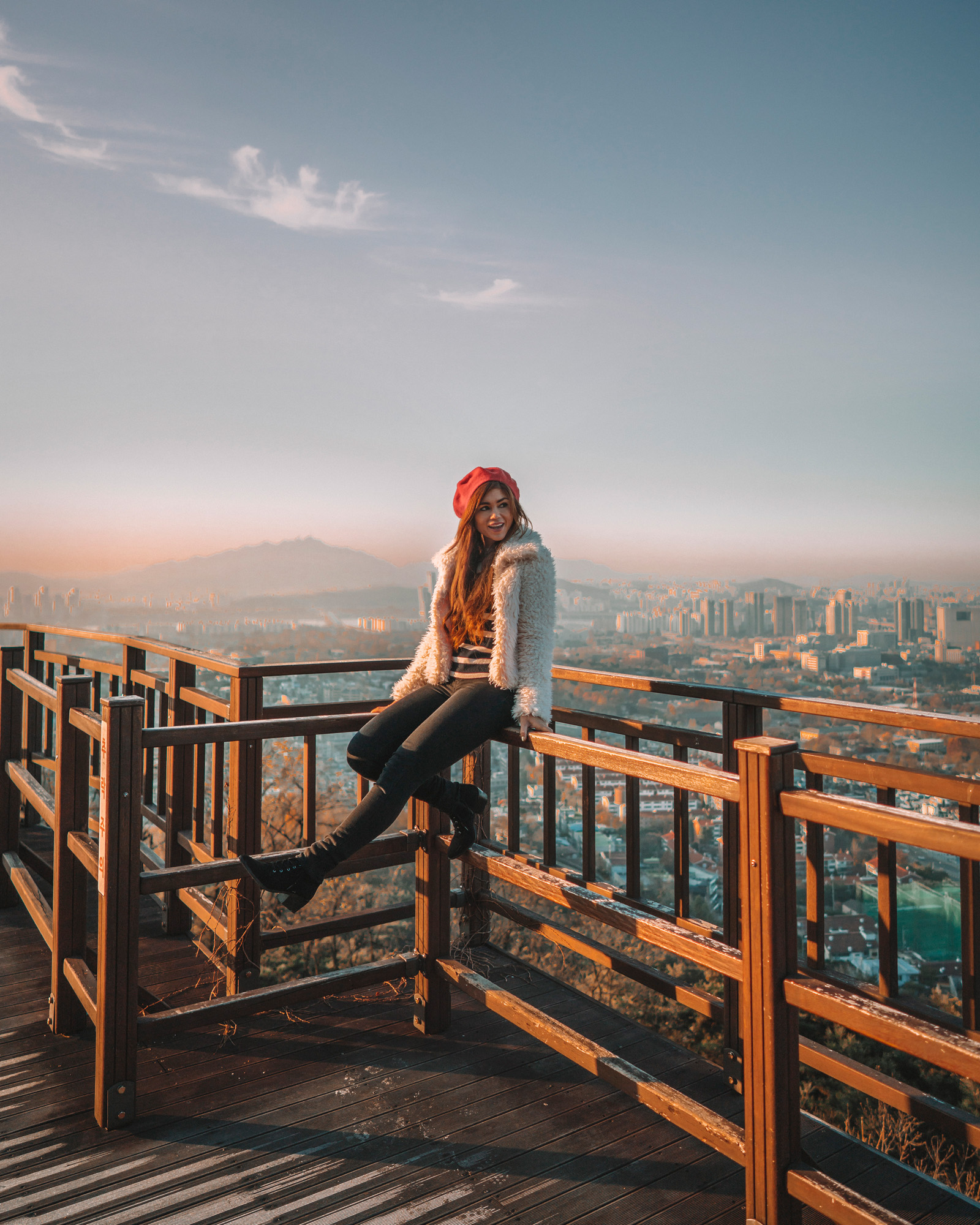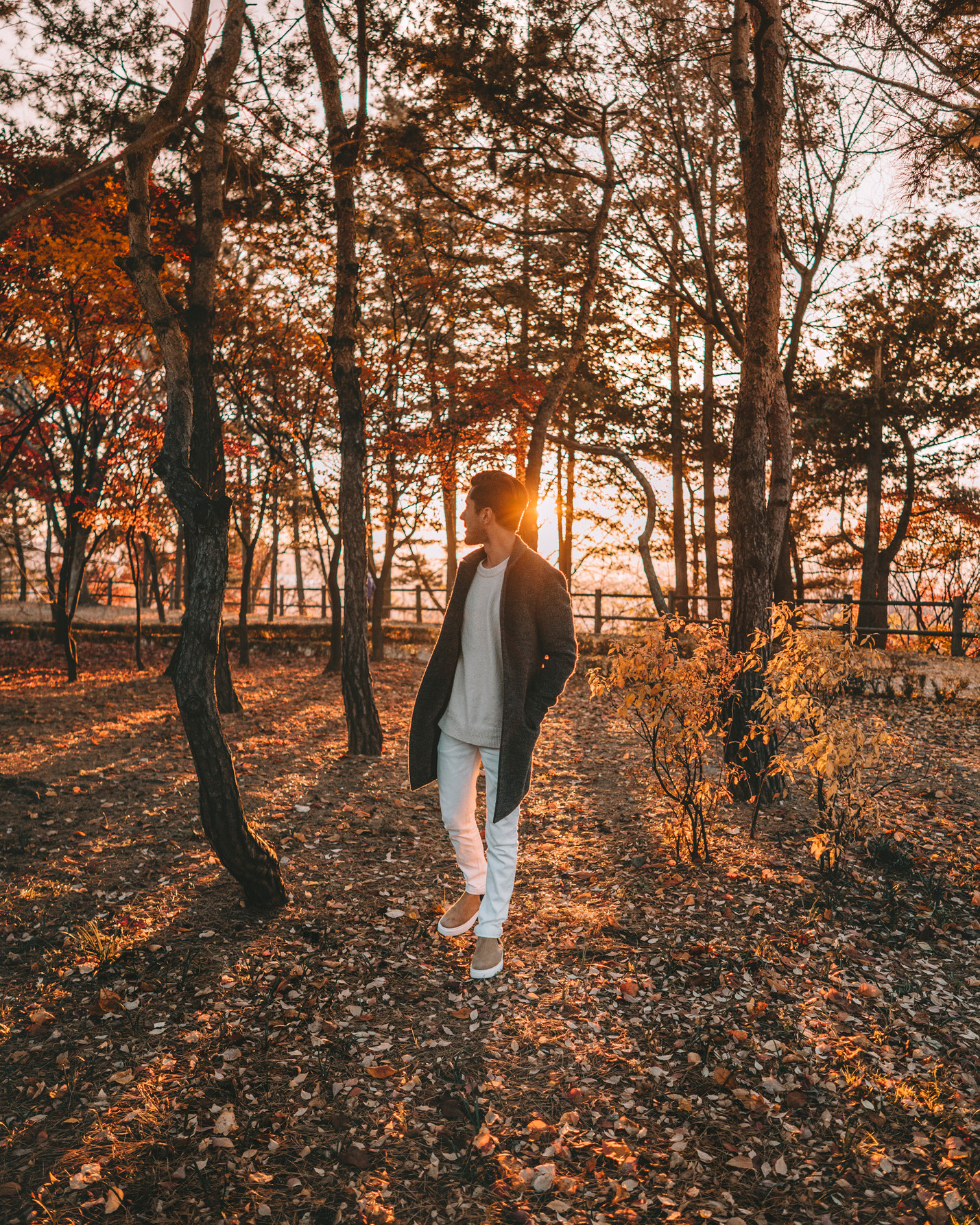 Head up to Namsan for a bird's eye view of Seoul. The pathway from Mandaemun Market to Namsan Park is lined with beautiful foliage trees. Pop into the Namsan Botanical Garden or keep following the walking path from the Namsan Library and you will arrive at the Namsan Seoul Tower. The Seoul-N Tower is the perfect spot for a romantic date. Like the Pont Neuf Bridge in Paris, the railings and base of the tower are covered with locks of love from couples who are 'locking" their love forever. Once you get past the crowds of couples, take the Namsan Cable Car up to the observation deck of Namsan Seoul Tower. You will get a panoramic view of the city that is especially breathtaking at sunset.
Location: Huam-dong, Yongsan-gu, Seoul-si
Directions: From the Chungmuro Station (Seoul Subway Line 4), Exit 4 and take the Yellow Bus 02 and get off at N Seoul Tower.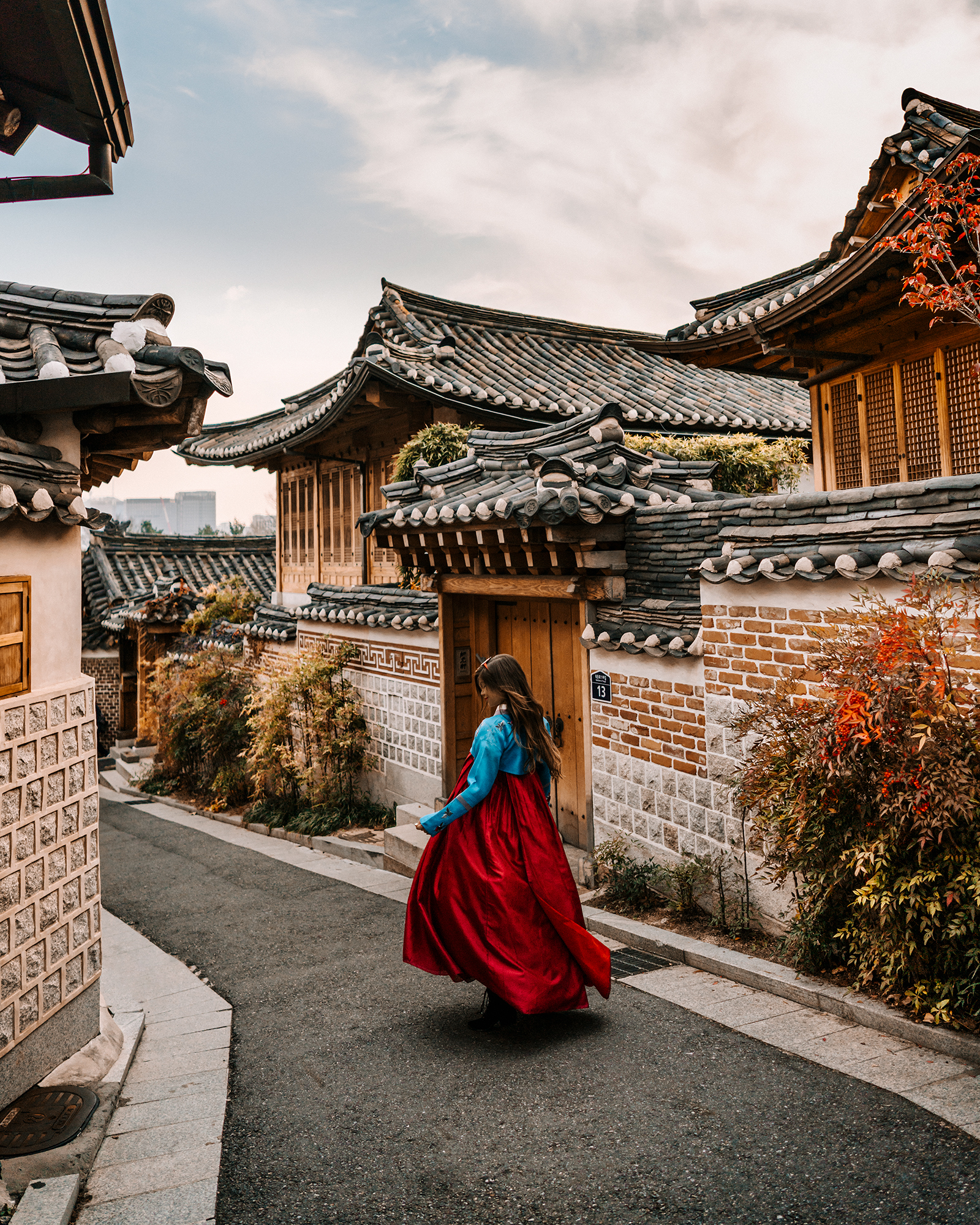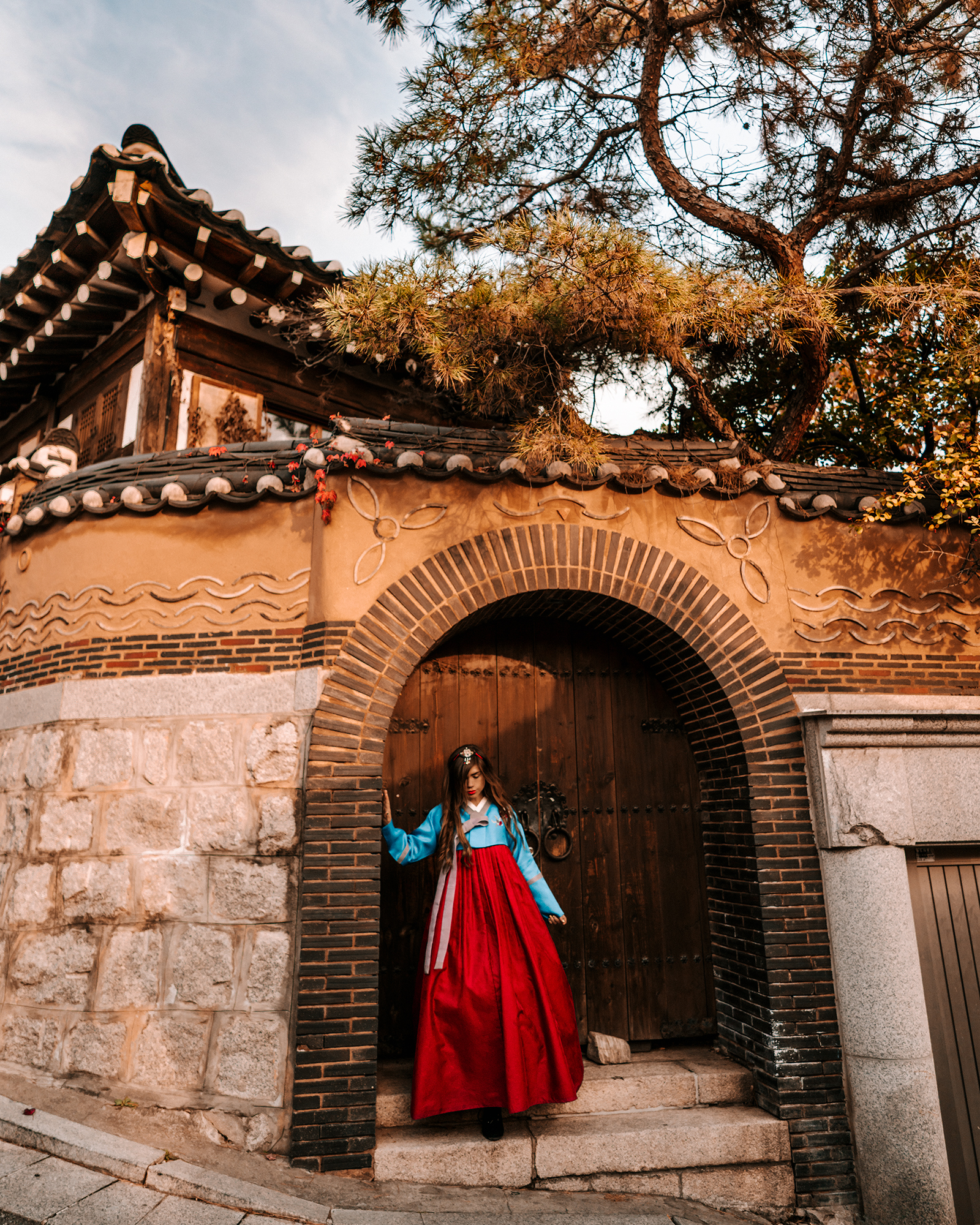 One of the most iconic areas in Seoul, Bukchon Hanok Village is a Korean traditional village with a long history, located on the top of a hill above Gyeongbok Palace. The village is preserved to shoe the city's environment from hundreds of years ago, and is composed of winding alleys, traditional Korean houses (hanok) and a good amount of tourists. It is amazing to visit all year round, but looks extra charming in the fall.
It is popular to rent a traditional Korean Hanbok here - something our local guides had us do and were very, very excited about! We had a ton of fun trying out the traditional dress and transporting ourselves into this old world (when you managed to wind your way past the rest of the tourists.) This is a residential neighborhood, so make sure to be mindful and respectful during your visit.
Location: Gahoe-dong, Jongno-gu, Seoul
Directions: Take the subway to the Anguk Station (Seoul Subway Line 3). Take exit 3 and head to your right.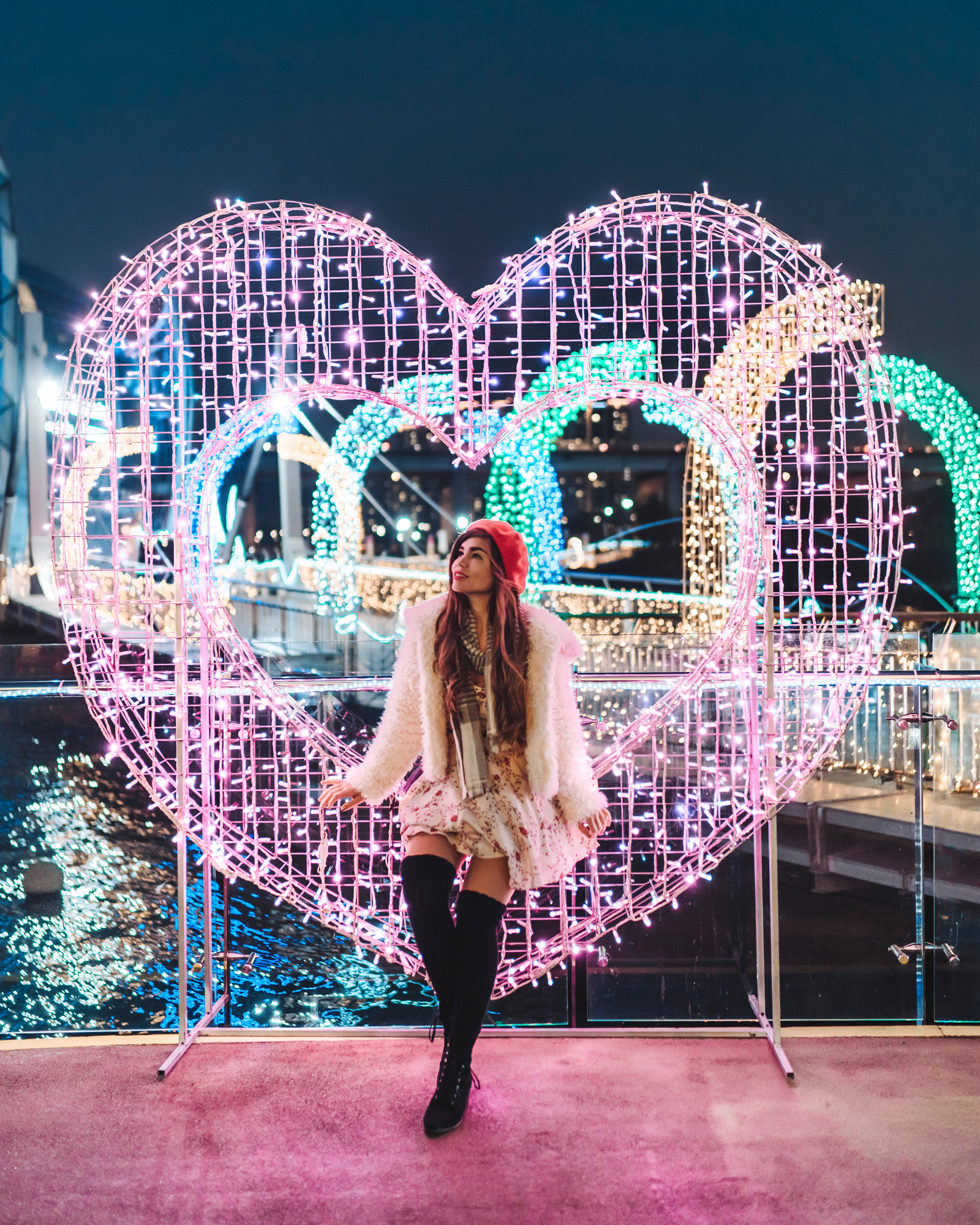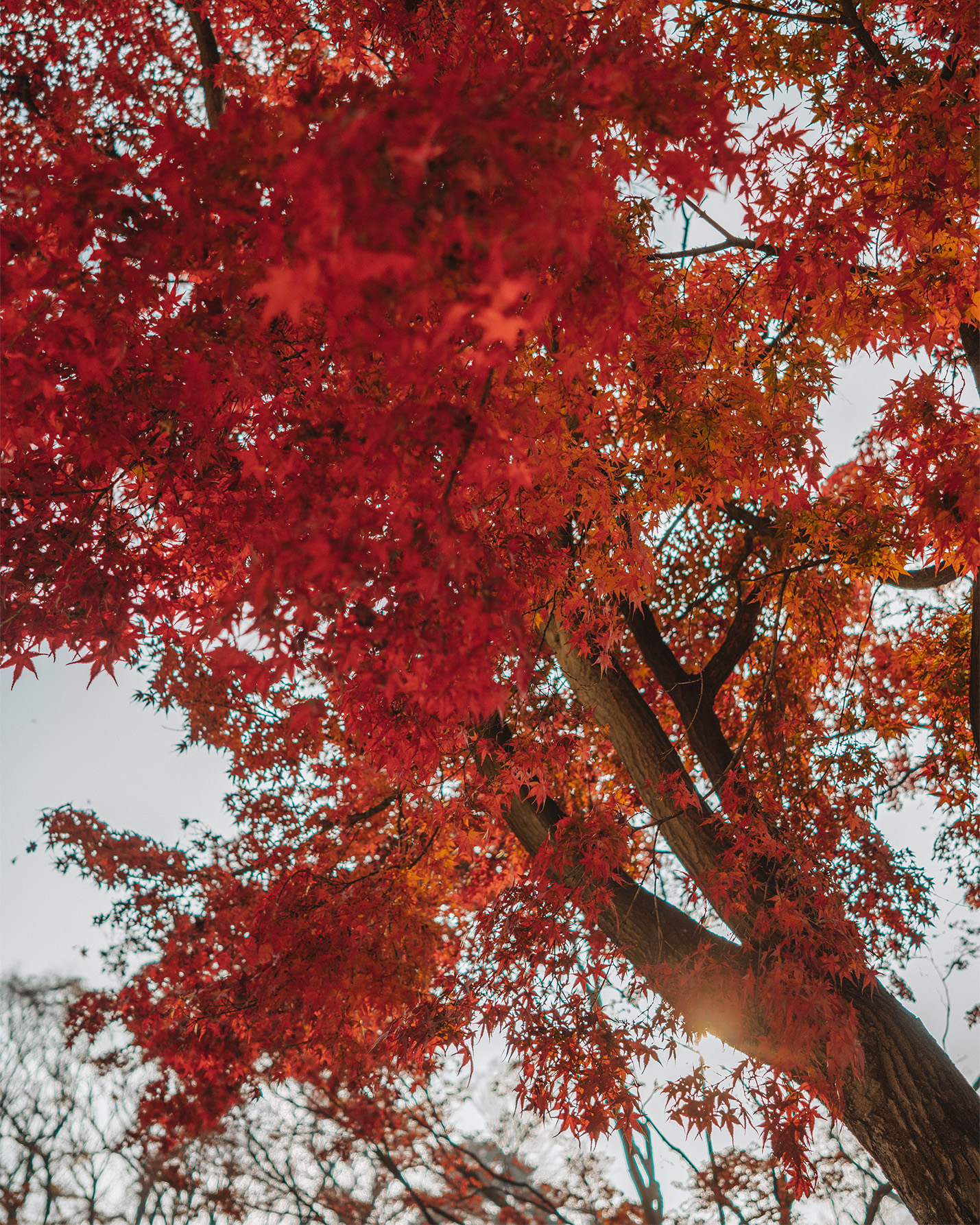 Next is the Ttukseom Hangang Park forest trail, also known as the "Lover's Trail." Walk along the road and you will reach Ttukseom Hangang Park under Cheongdamdaegyo Bridge. The winding path goes through a forest of trees filled with the smell of pine, that woodsy scent that so quintessentially sparks memories of autumn. When you reach Gwangjingyo Bridge, head up the bridge and check out the observatories and gardens. Pack a snack and enjoy a picnic on the grass while you enjoy a beautiful view of the Han River.
Location: Jayangdong, Gwangjin-gu, Seoul-si
Directions: From the Ttukseom Resort Station (Seoul Subway Line 7), Exit 2,3. It is a 2 minute-walk.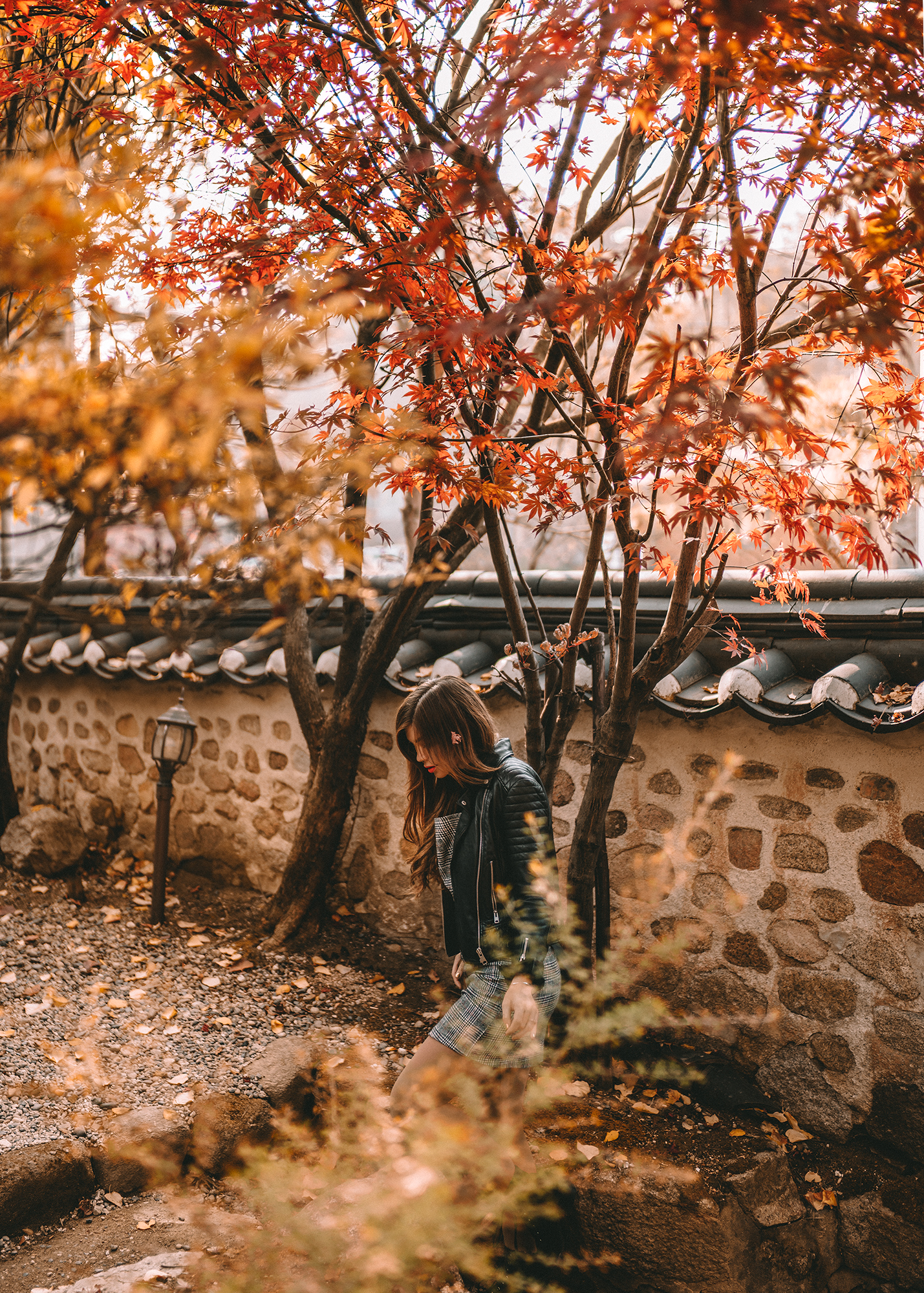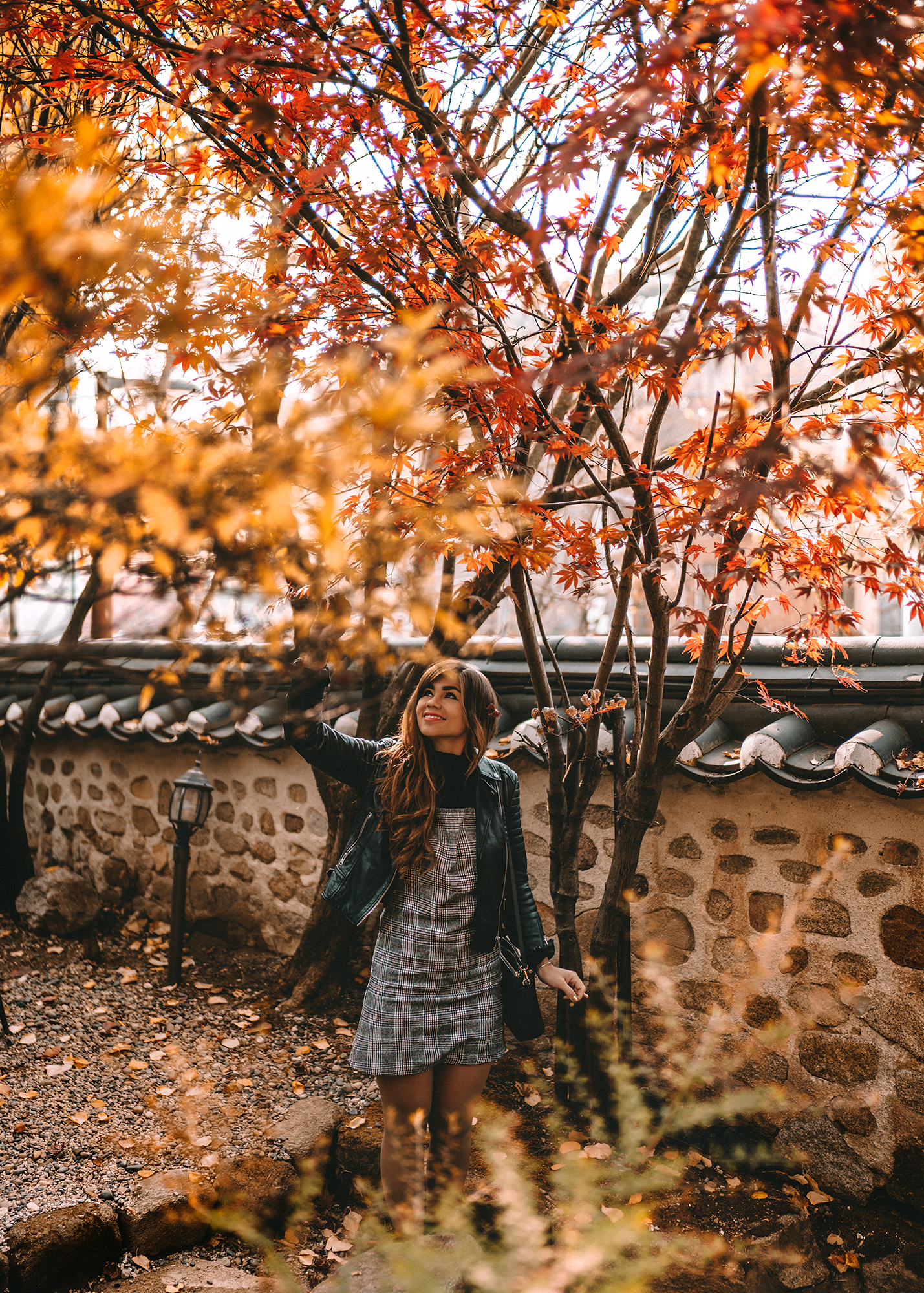 The Changyeonggung Palace has its own charm, minus the crowds. While this palace may not be quite as large as the Changdeokgung Palace, it is still a great spot to see the autumn leaves. The palace is surrounded by a forest of thousands of trees, giving it a breathtaking view when the leaves start to change colors. Inside the grounds, you'll find a recently renovated indoor botanical garden at the northern end of the pond along with residence halls that were used for banquets and conferences. Tip: If you wear a Hanbok, entrance to the palace is free.
Location: 185 Changgyeonggung-ro, Jongno-gu, Seoul
Directions: From the Anguk Station (Seoul Subway Line 3), Exit 3. Walk straight from the exit (towards east) for about 5-min to arrive at the palace entrance.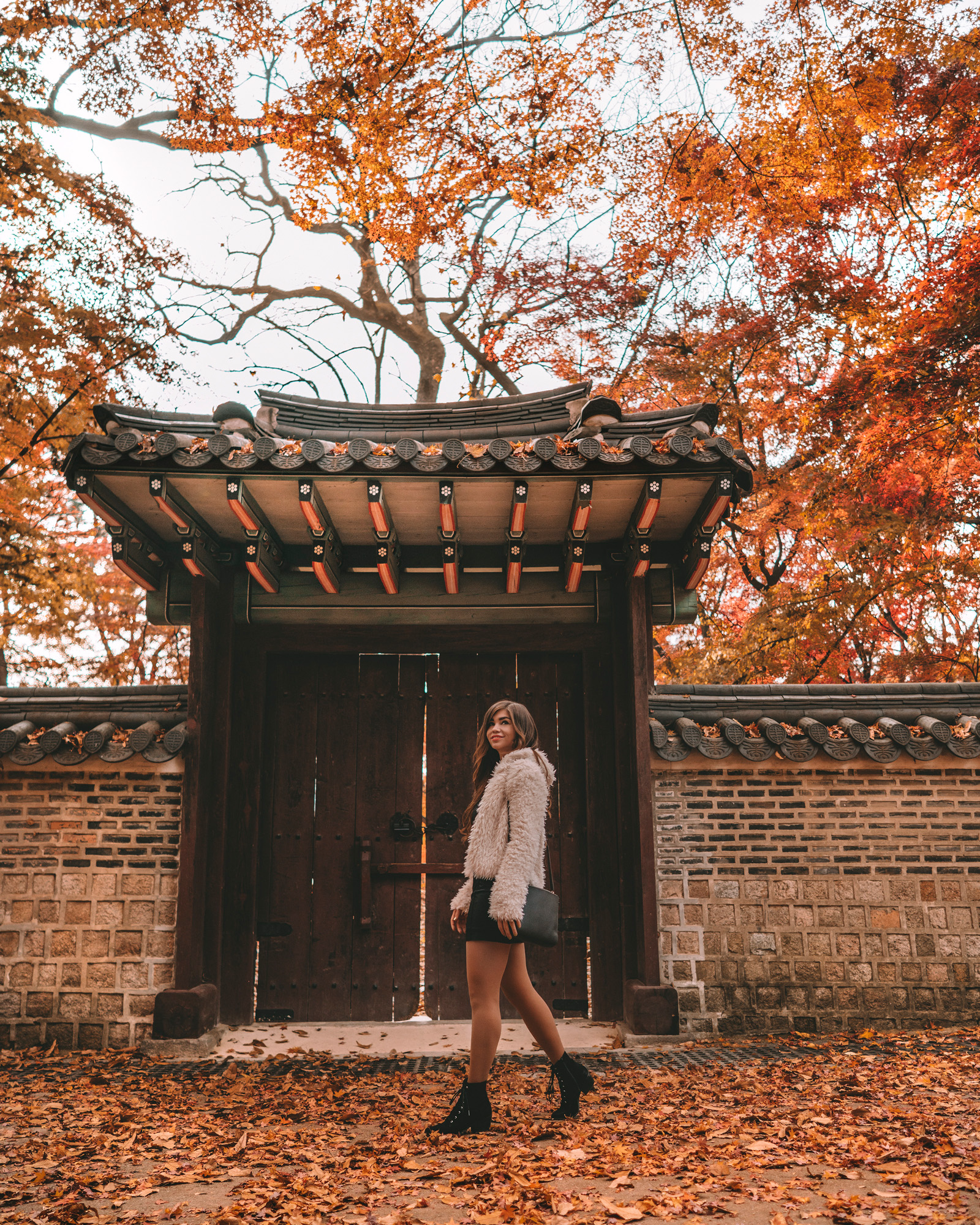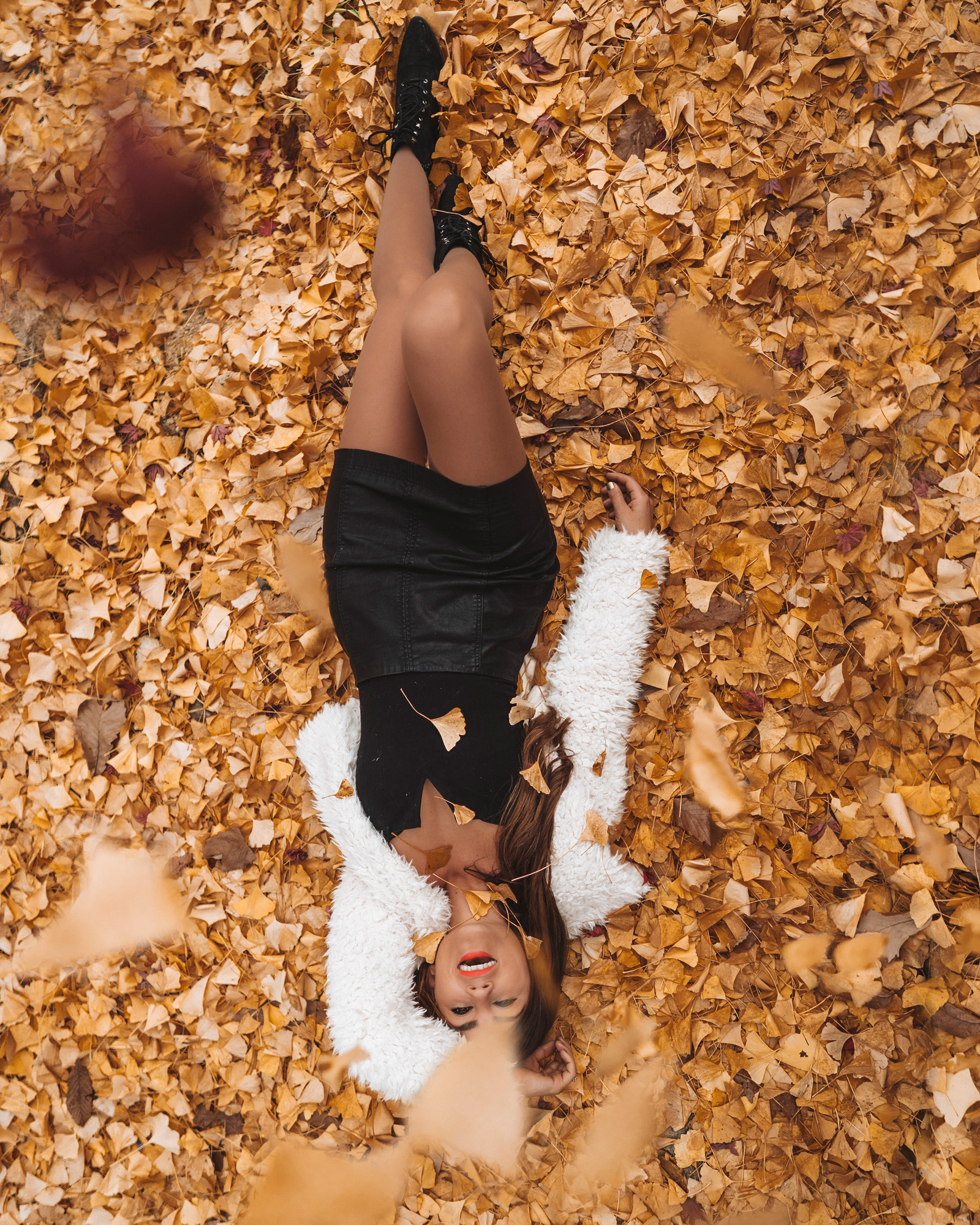 The Fortress Wall of Bugaksan Mountain is a popular tourist destination and a great spot to scope out the scenic natural landscape. The hiking trail, which was closed to the public, was reopened in 2006 and has quickly become one of the most popular trails in the city. More than 200,000 visitors a year come to this spot to enjoy a view of Seoul. The walkway is lined with autumn foliage, bursting with colors on both sides. Note: make sure to bring a passport or some other form of proper identification for entrance. Parts of the area are under military control and photos are only permitted in certain areas.
Location: Seongbuk-dong, Seongbuk-gu, Seoul-si
Direction: From the Anguk Station (Seoul Subway Line 3), Exit 2 take the Green Bus 02 and get off at Waryong Park. Walk for about 10 minutes to get to Waryong Park and walk along the fortress wall from there. After 20 minutes of walking, the trail starts near the Information Center.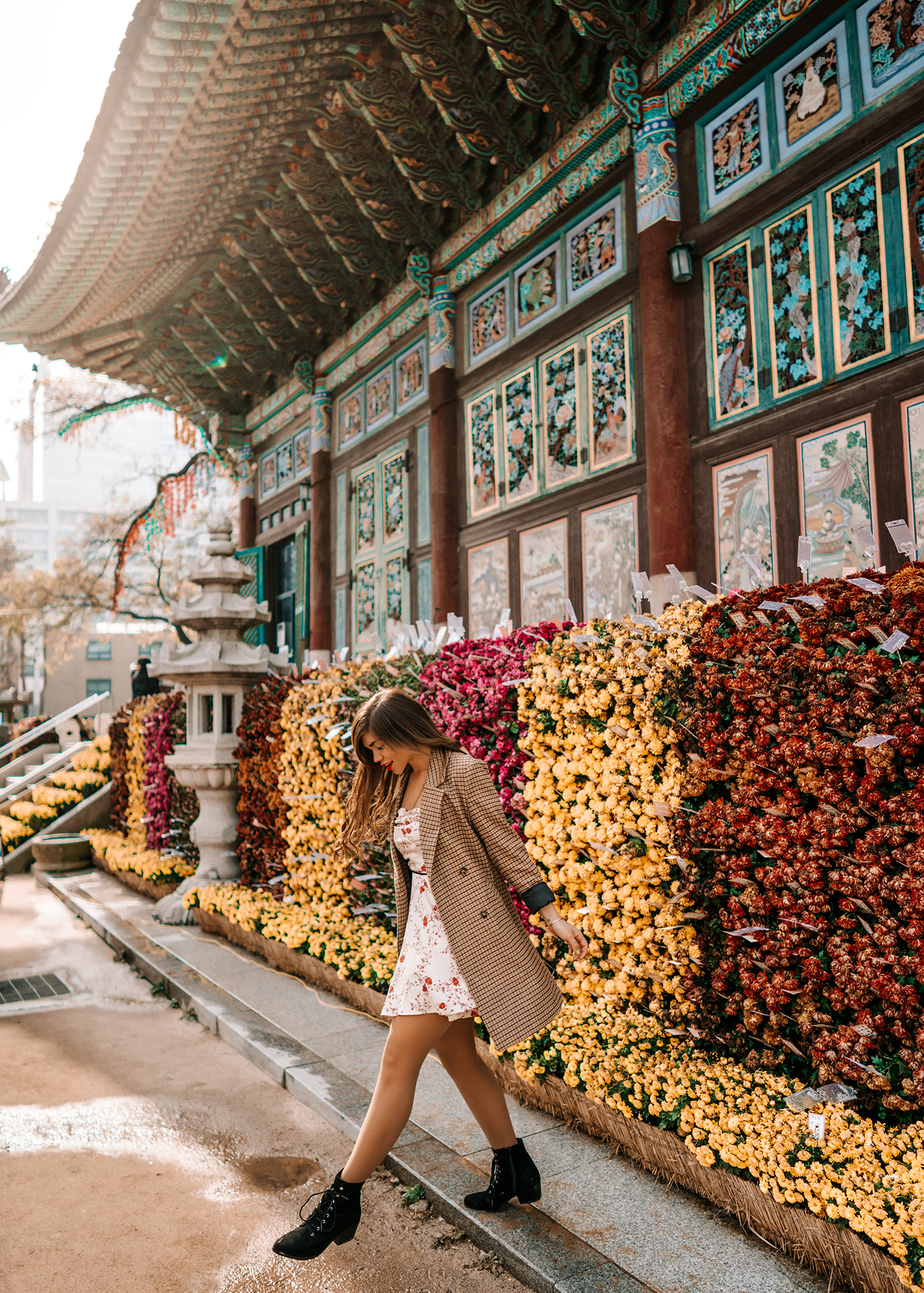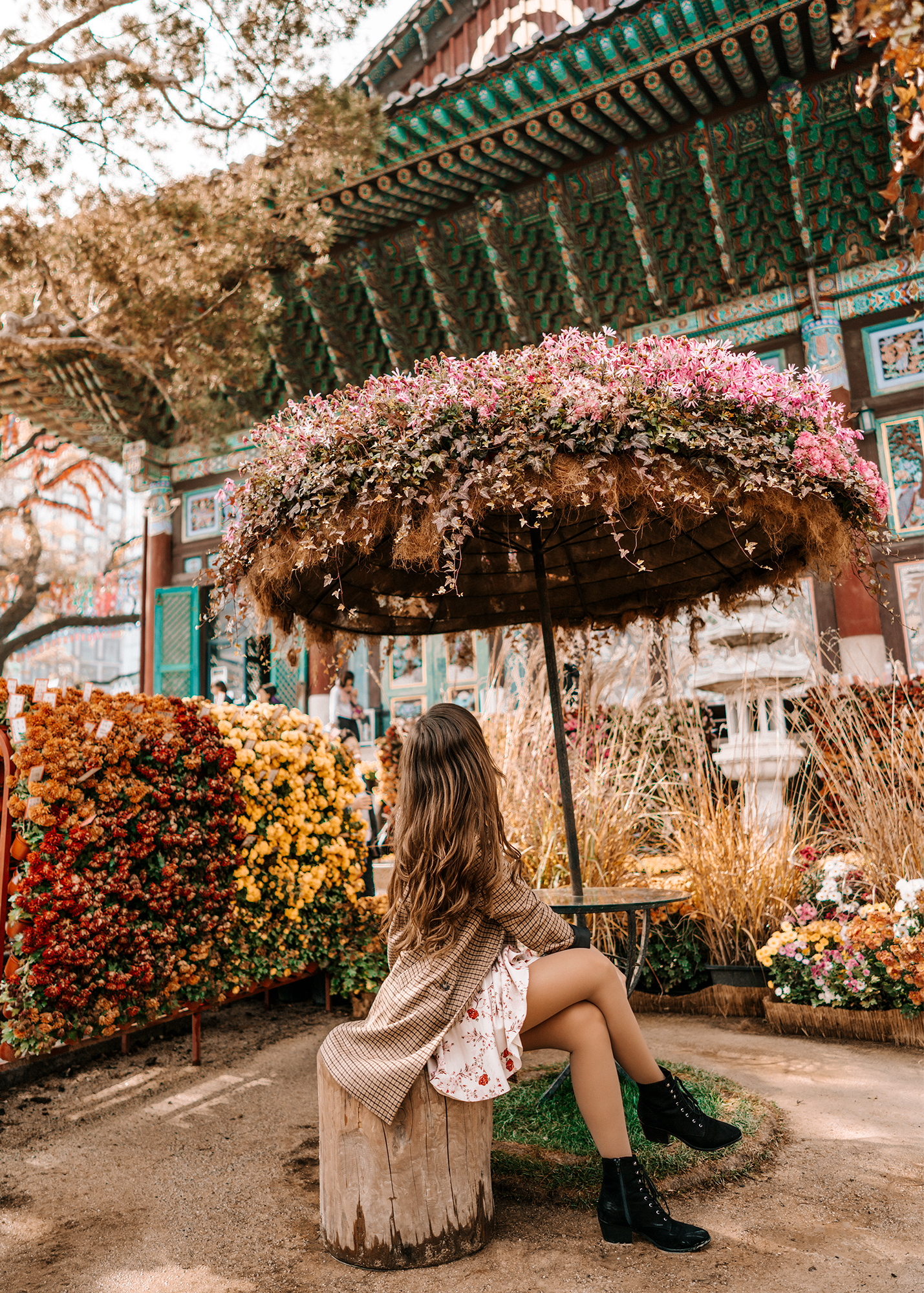 Jogyesa Temple is an important temple in Korean Buddhism, and was first established in 1395 but the modern temple was founded in 1910 and has a mix of traditional temple and palace designs. The temple is located right in the center of busy, modern streets, and the courtyard area is decadently filled with intricate flower sculptures.
Location: 55 Ujeongguk-ro, Gyeonji-dong, Jongno-gu, Seoul
Direction: Jonggak Station (Seoul Subway Line 1), Exit 2. Anguk Station (Seoul Subway Line 3), Exit 6. Gwanghwamun Station (Seoul Subway Line 5), Exit 2.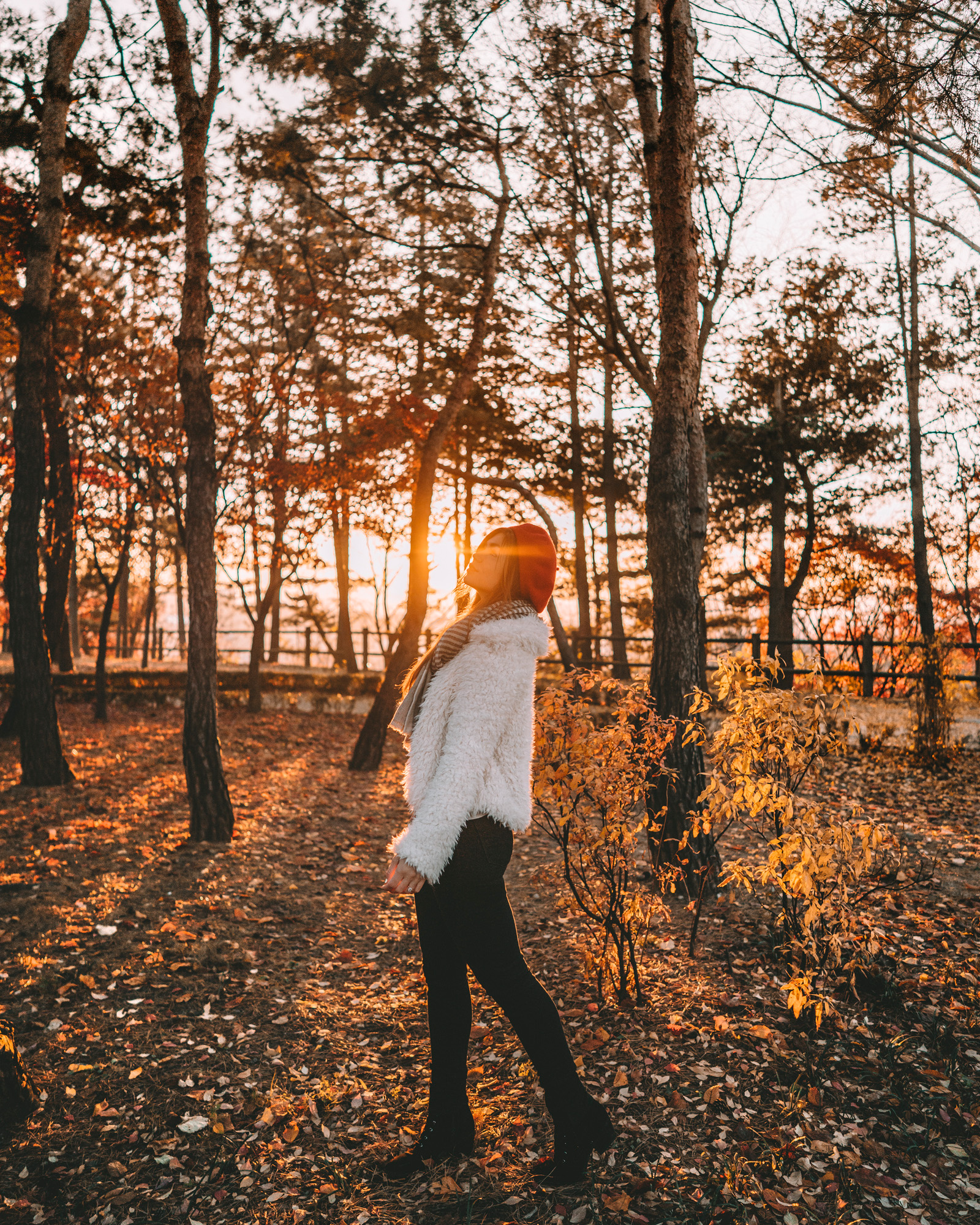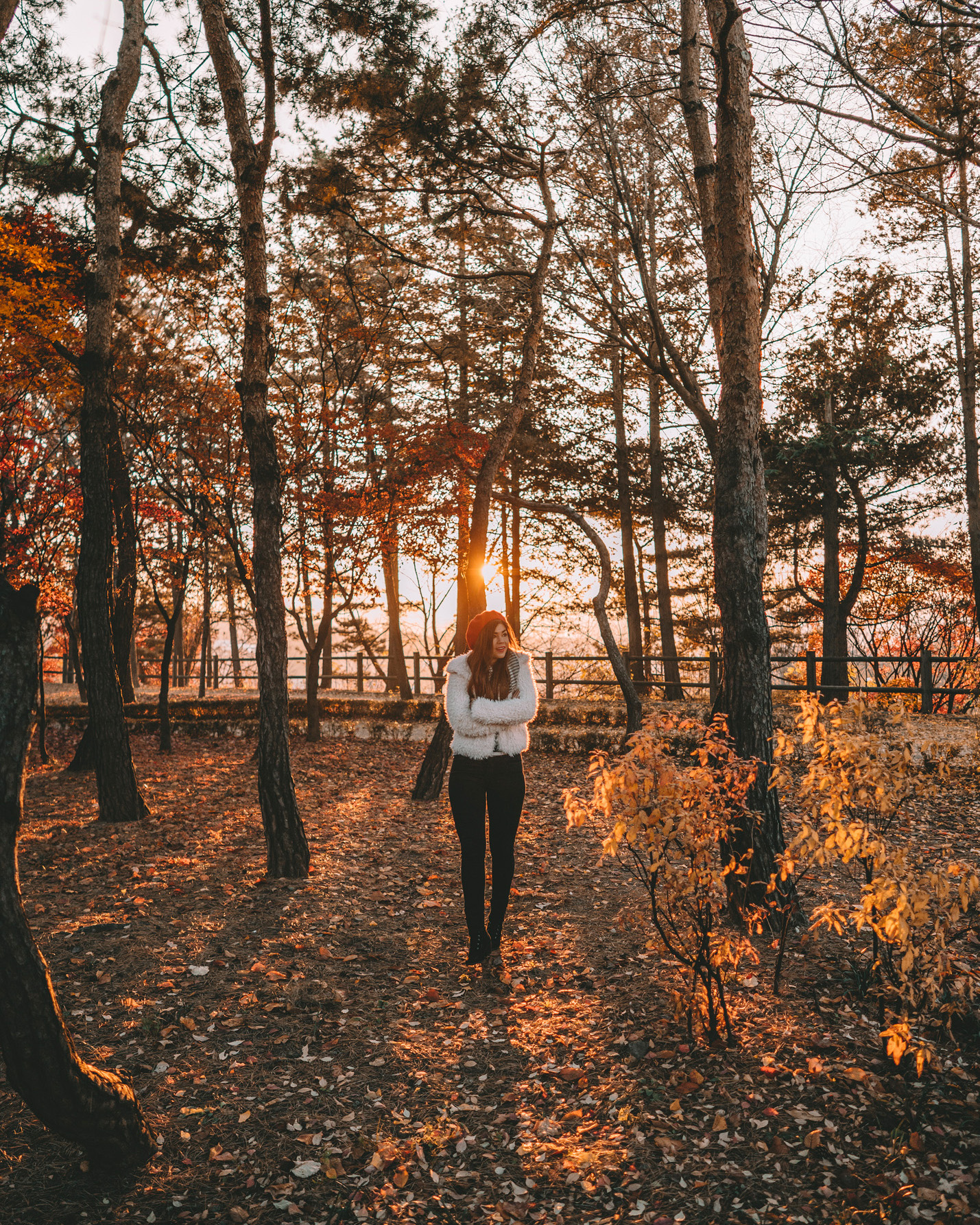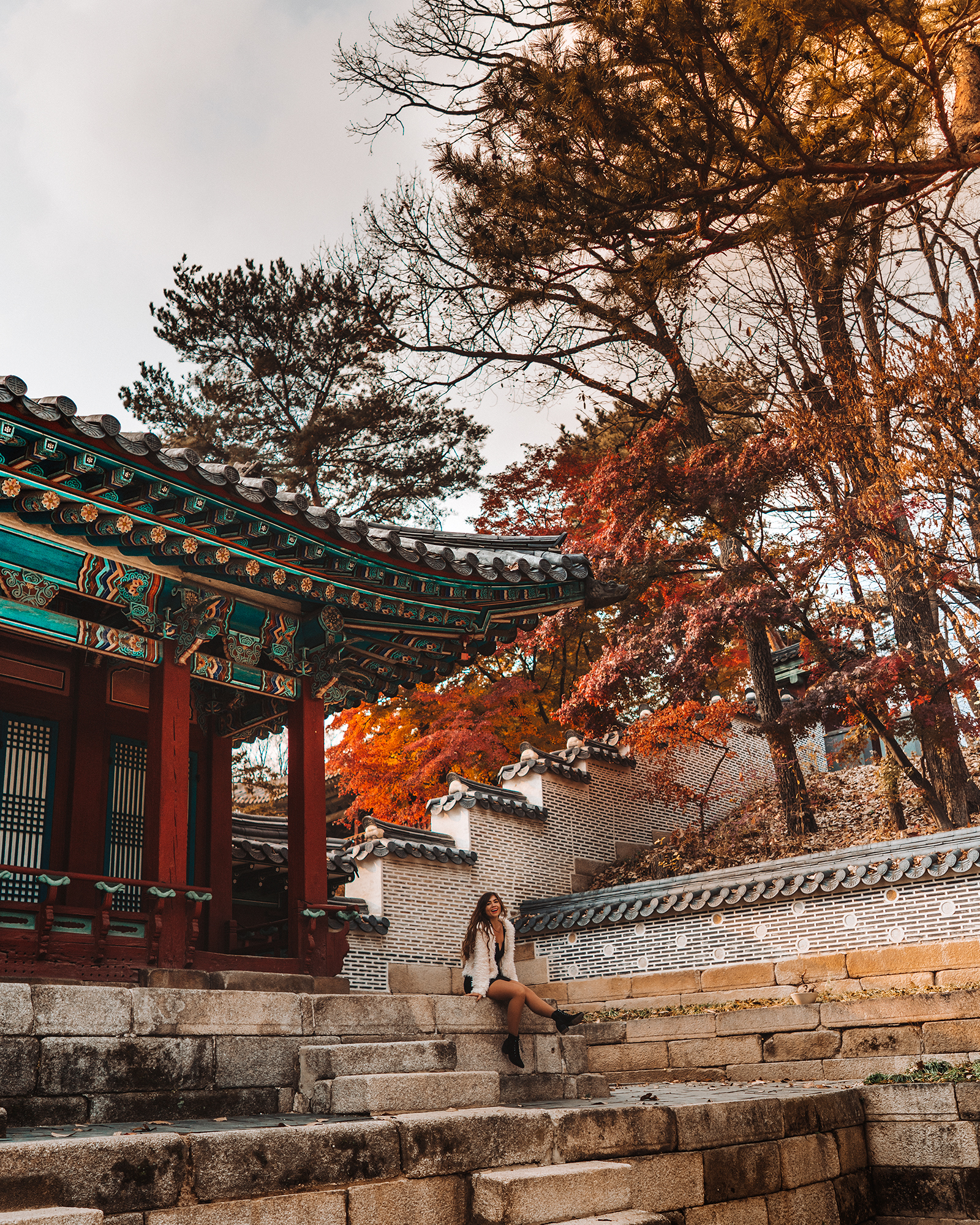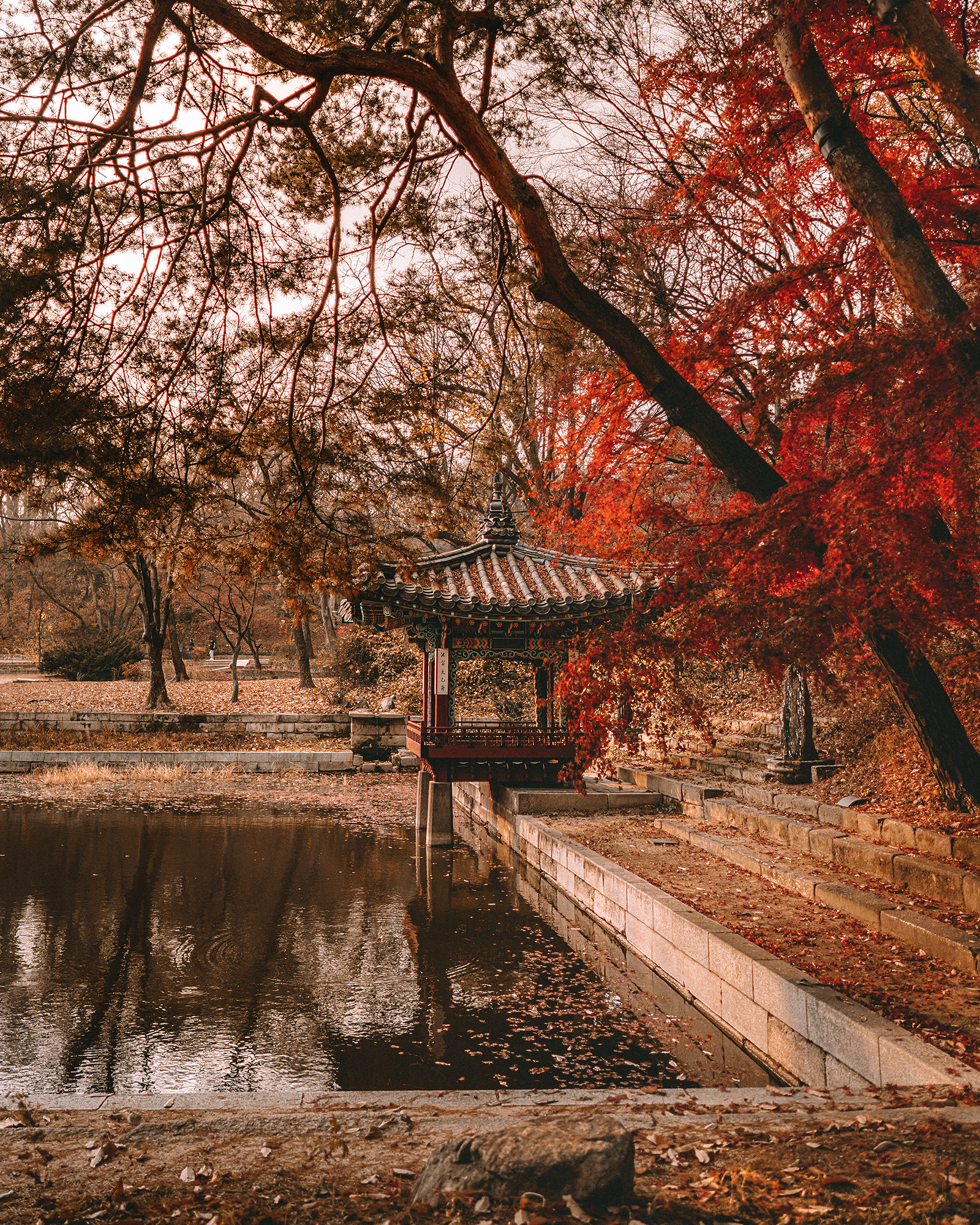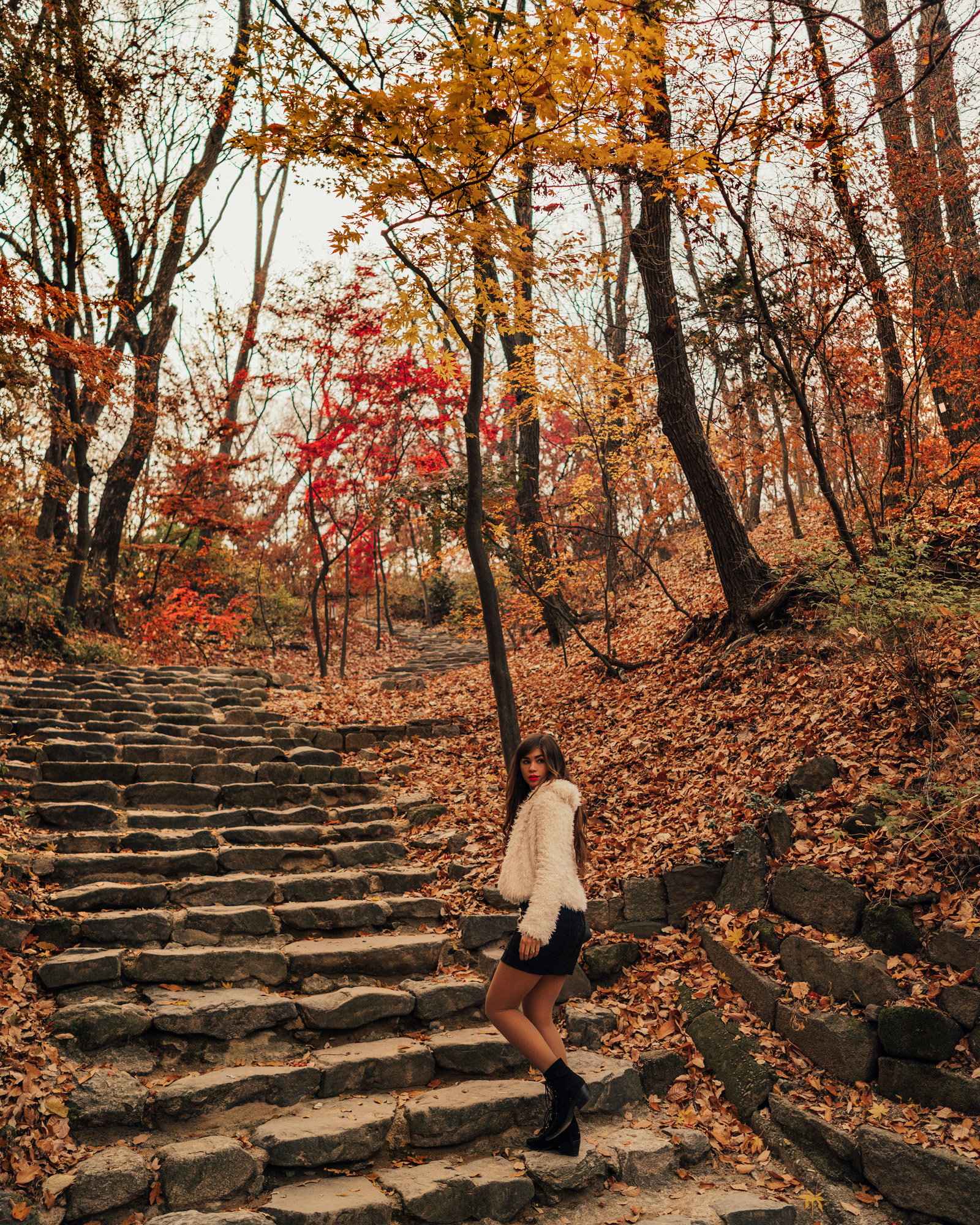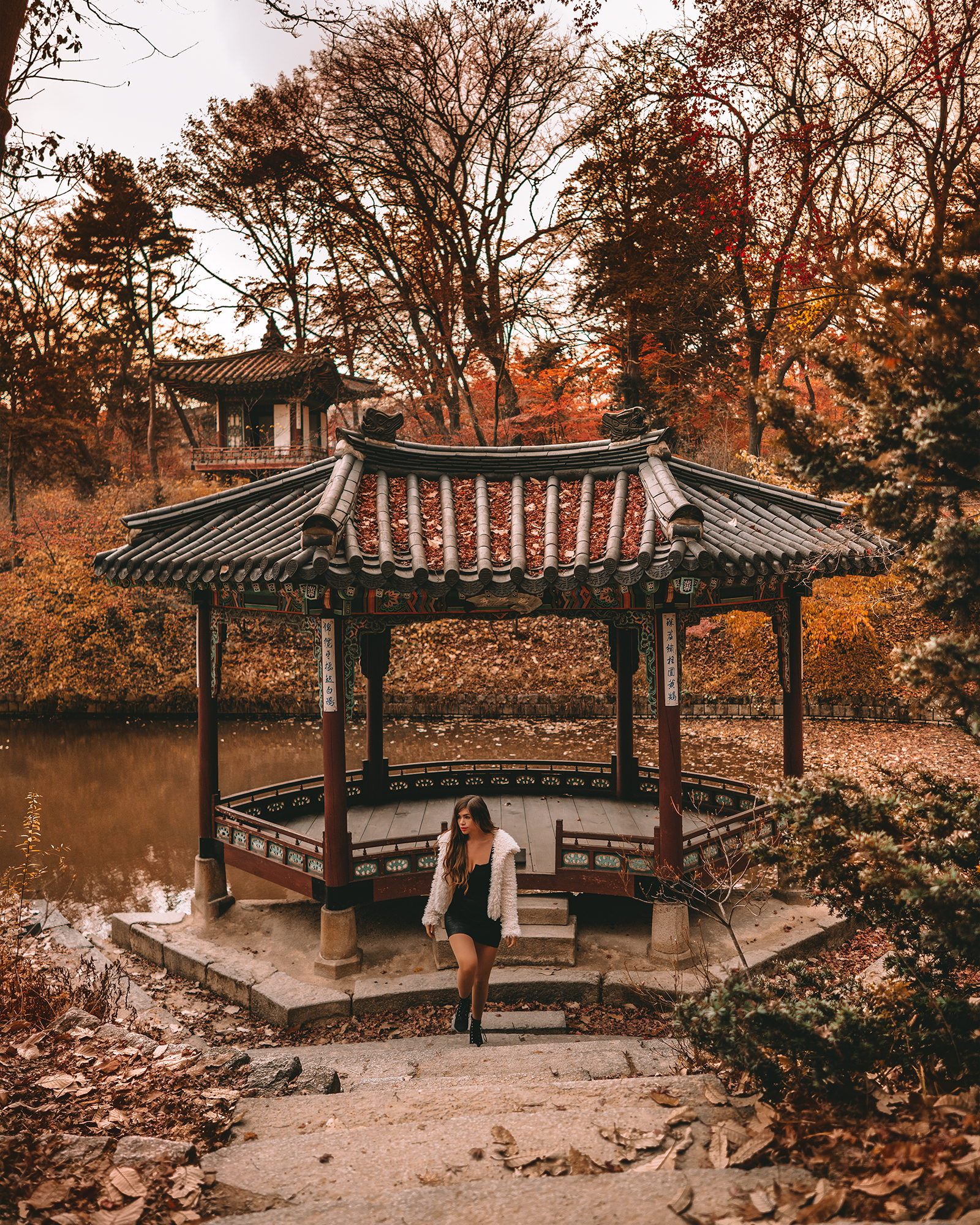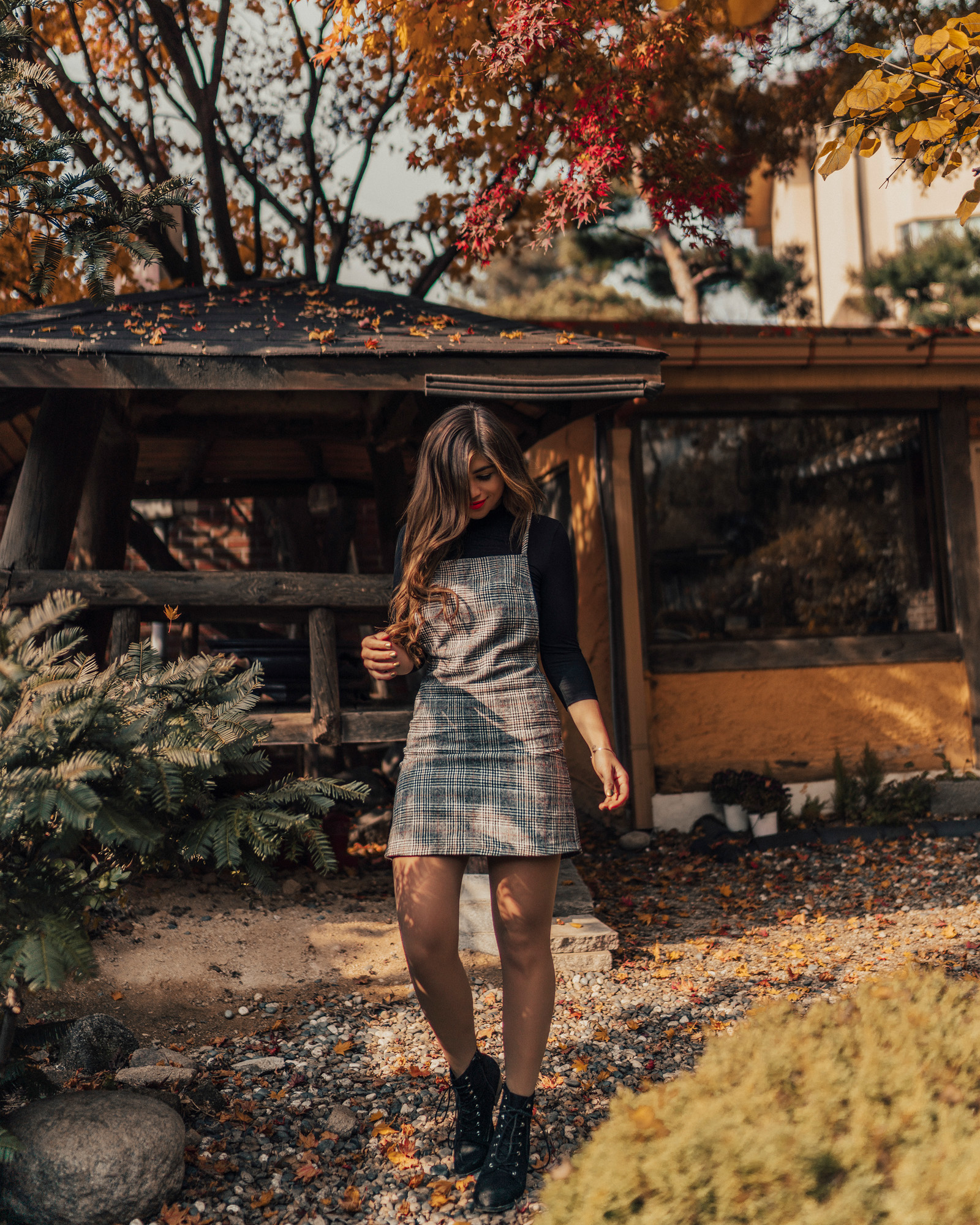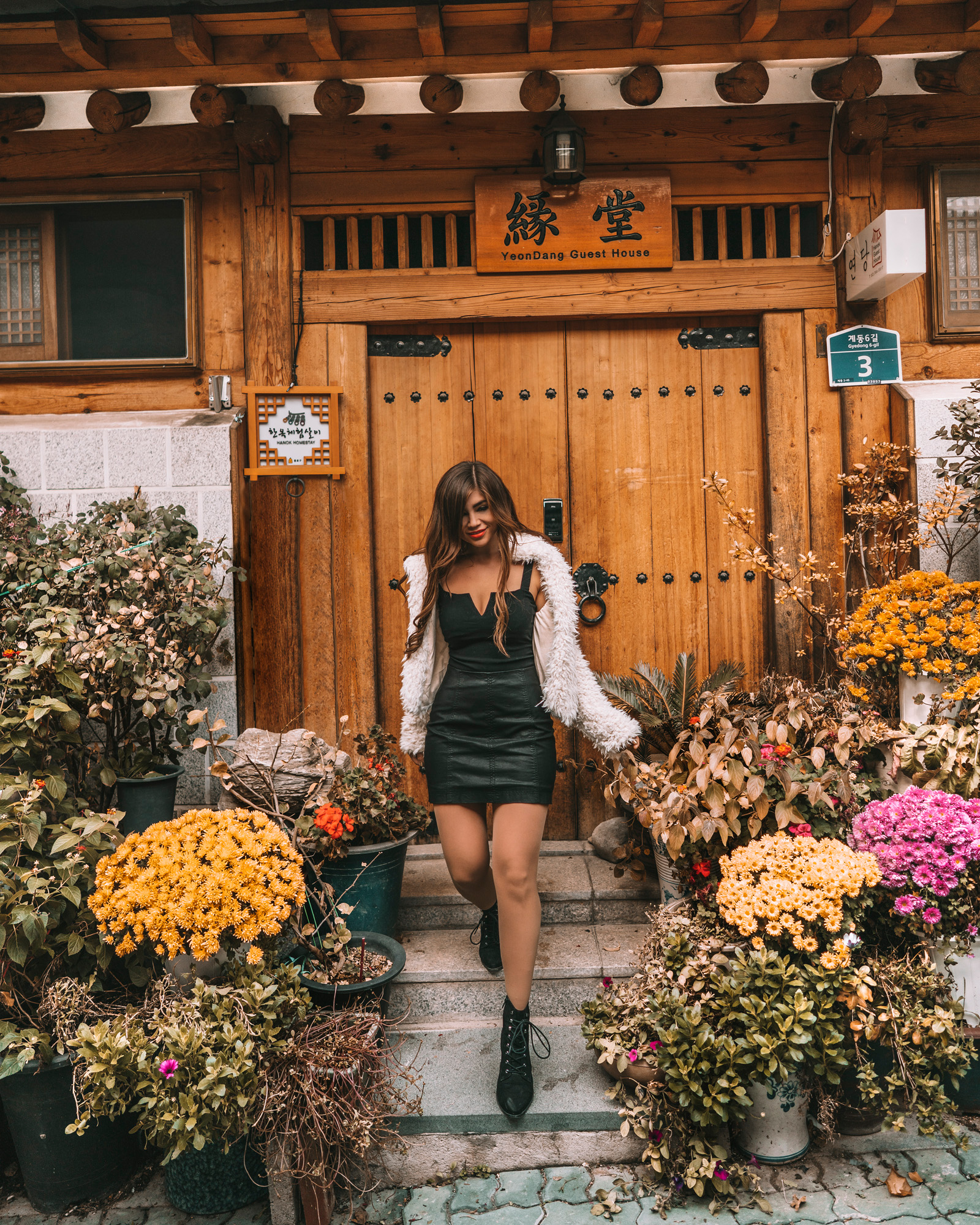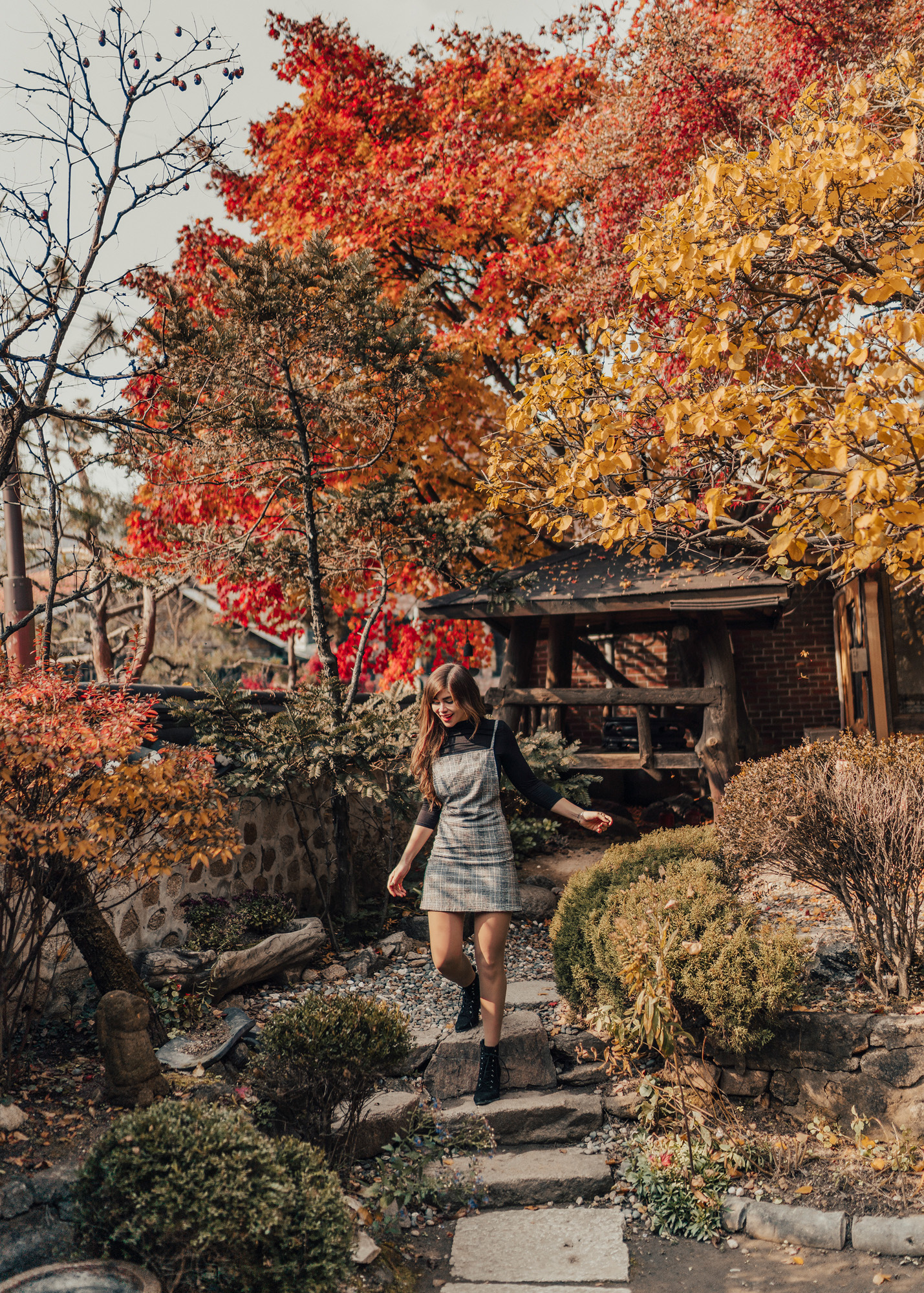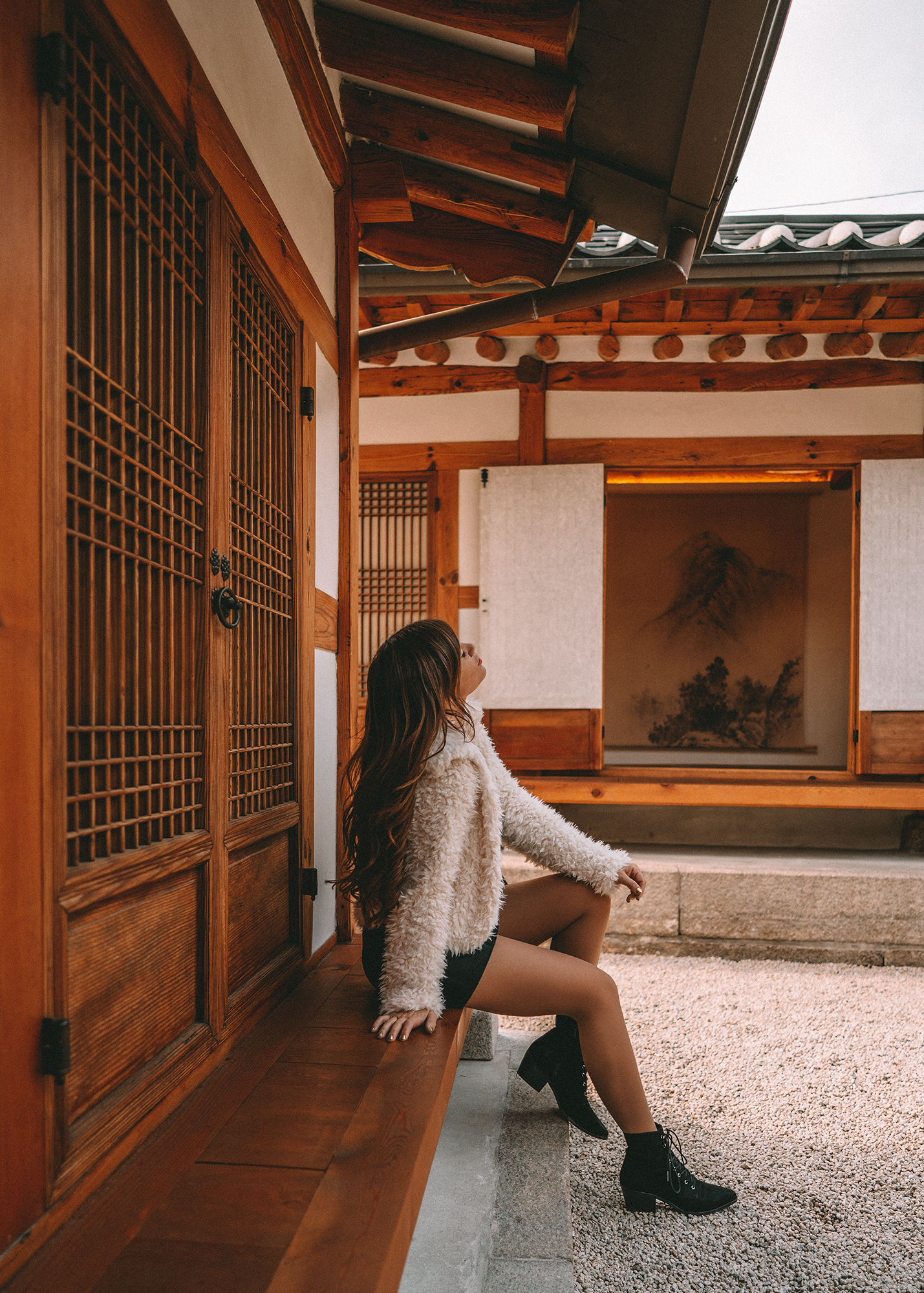 Pin It For Later: