February 21, 2023 Travel Guides Hotels And Resorts
The Halifax, Nova Scotia Travel and Dining Guide
Marriott Bonvoy's Muir Hotel proves that Halifax, Canada is an incredibly underrated city to travel to and experience. Our deep-dive into the best new restaurants, things to do, day trips, vacation spots, and everything you need to know for an incredible experience.
Where To Stay: Muir Halifax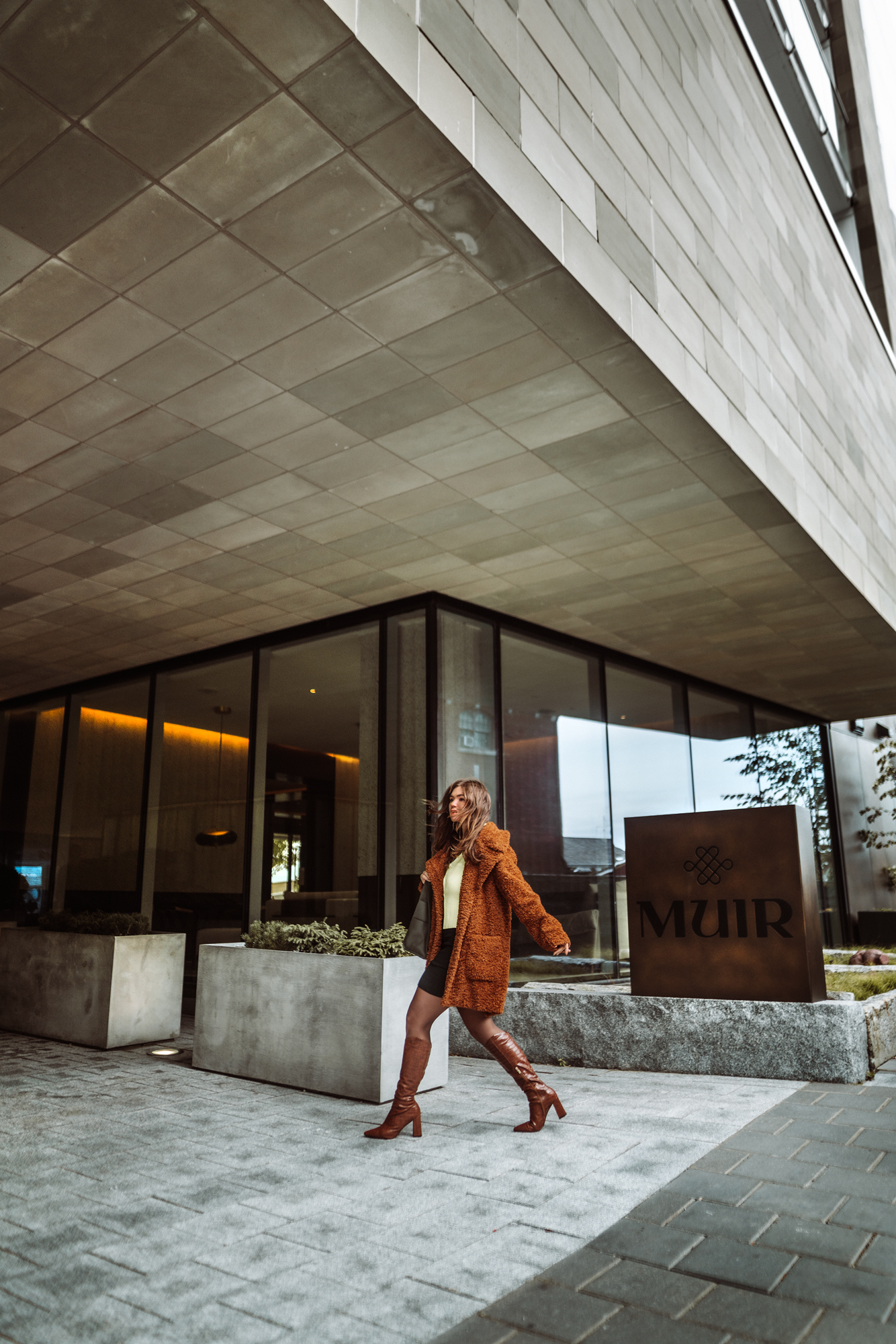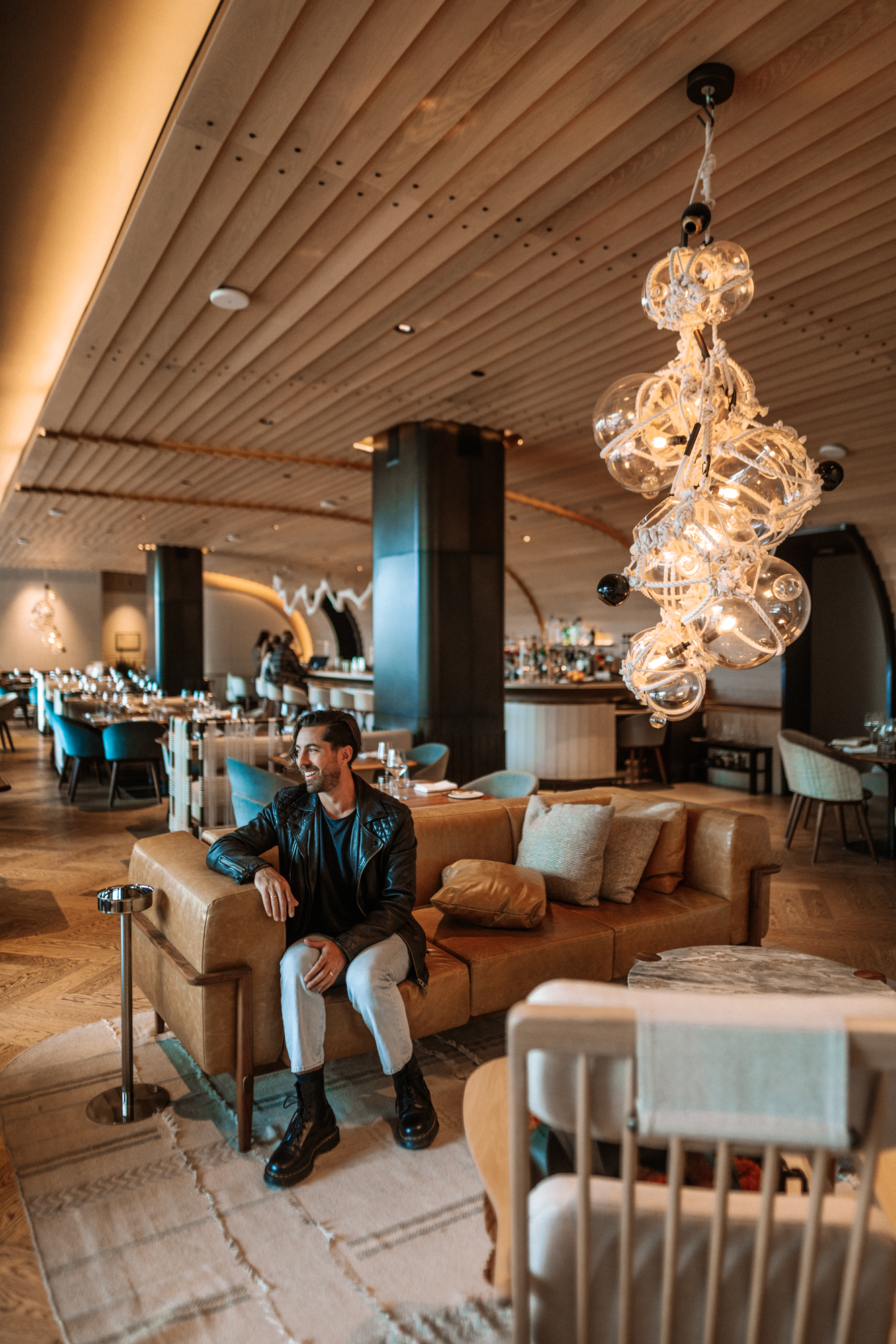 The newly built Muir Hotel perched on Halifax's waterfront in the new Queen's Marque district is under Marriott's Autograph Collection - a collection of independent hotels known for great design, local culture, elevated dining, and a unique, boutique feel within the added bonus of being under the Marriott umbrella (so you can always access your status perks, and continue to earn points on your stay.) Autograph Collection hotels are some of my favorite around the world, and to me there is nothing better than having local boutique hotel experiences, while still receiving my Marriott benefits (Brandon knows there is nothing I love more than a free breakfast!)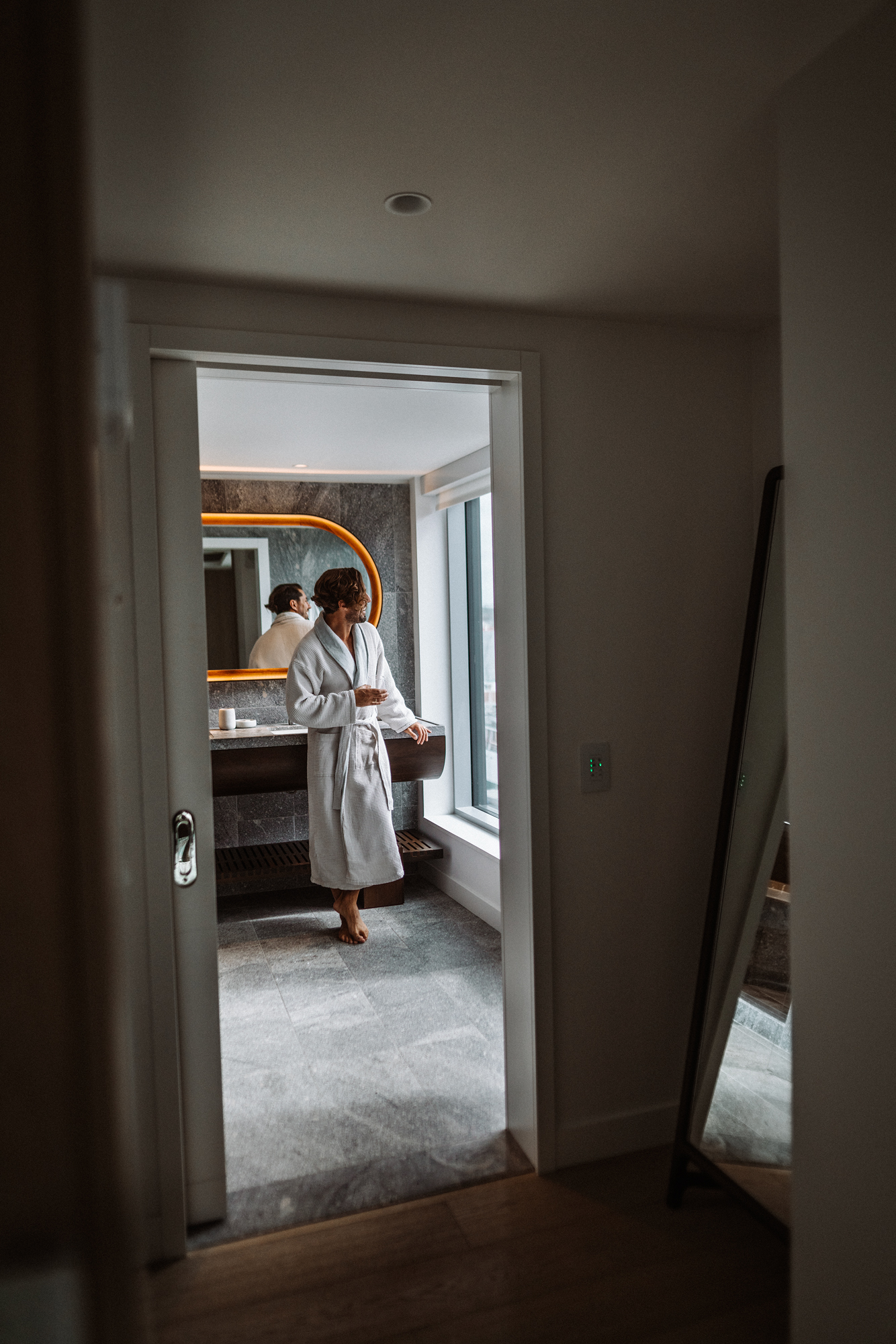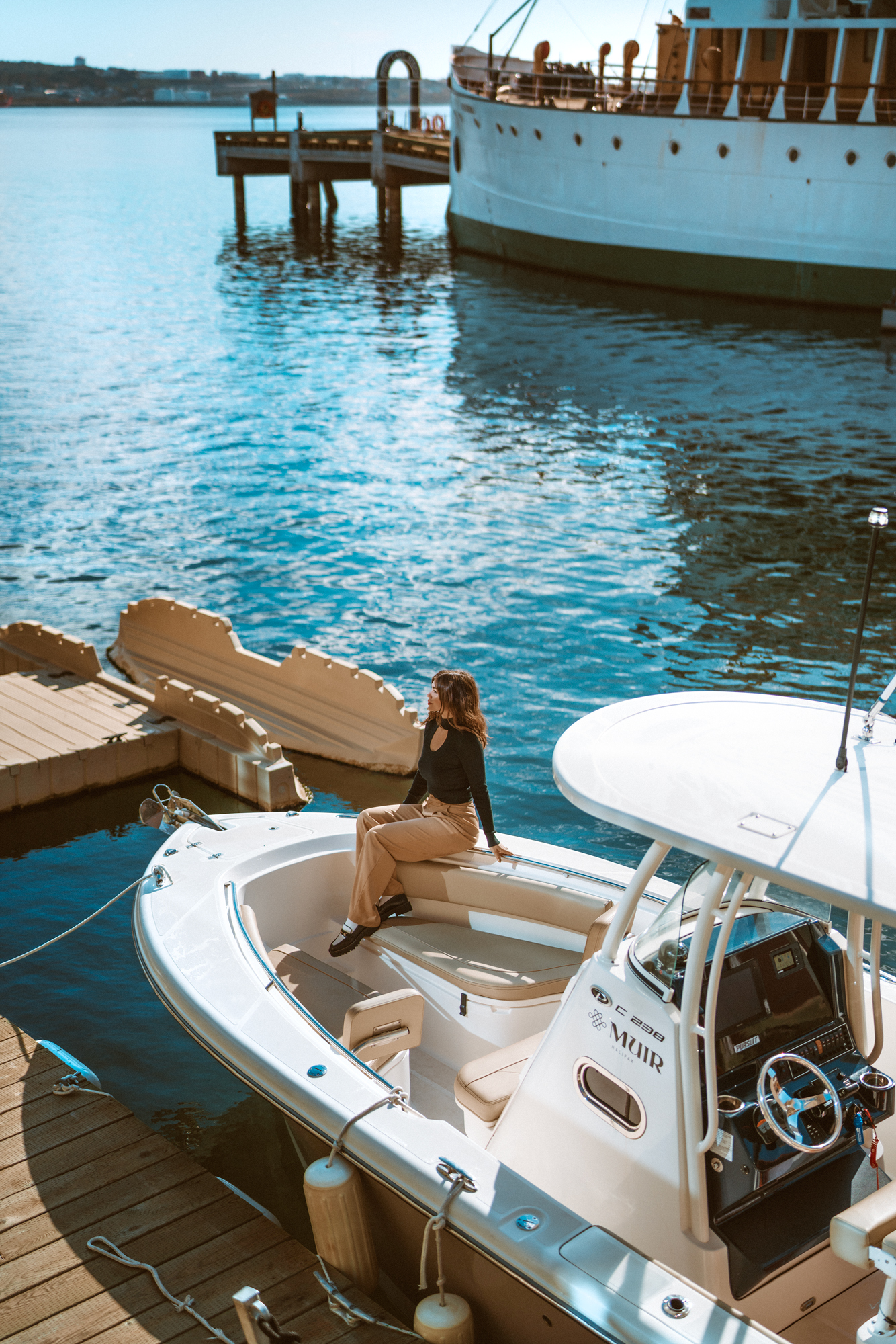 The Muir Hotel Halifax is warm and cozy, with an understated luxuriousness and nautical notes that reference Halifax's history as a port and shipbuilding city. The hotel features a wide showcase of art from local artists, Aesop products (my absolute favorite brand to stock up on), and comfortable beds. There are ocean views from many rooms, and the central location made walking (or a quick uber ride) all around the city very easy. The hotel's restaurant Drift is excellent, as is the in-room dining, and the hotel also features a guests-only speakeasy bar called BKS, which looks stunning - unfortunately, we were not able to experience this one in person, as they are only open Wednesday through Saturday nights.
In addition, one of the coolest experiences the Muir hotel offers are private boat charters from their slip directly in front of the hotel - there is both a sailboat and speedboat option! We took the speedboat out for an early morning harbor tour, and had a wonderful time seeing the city from the sea.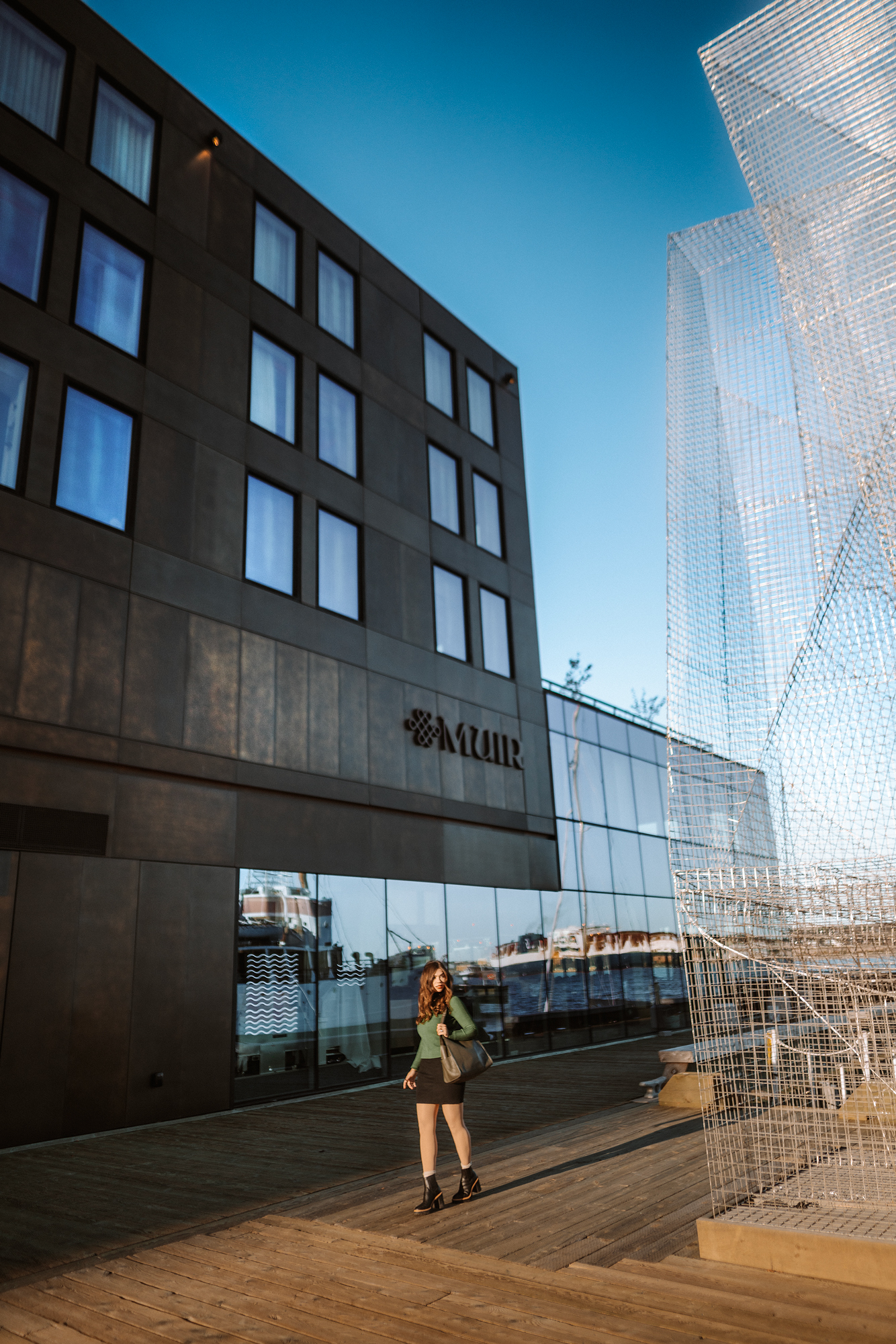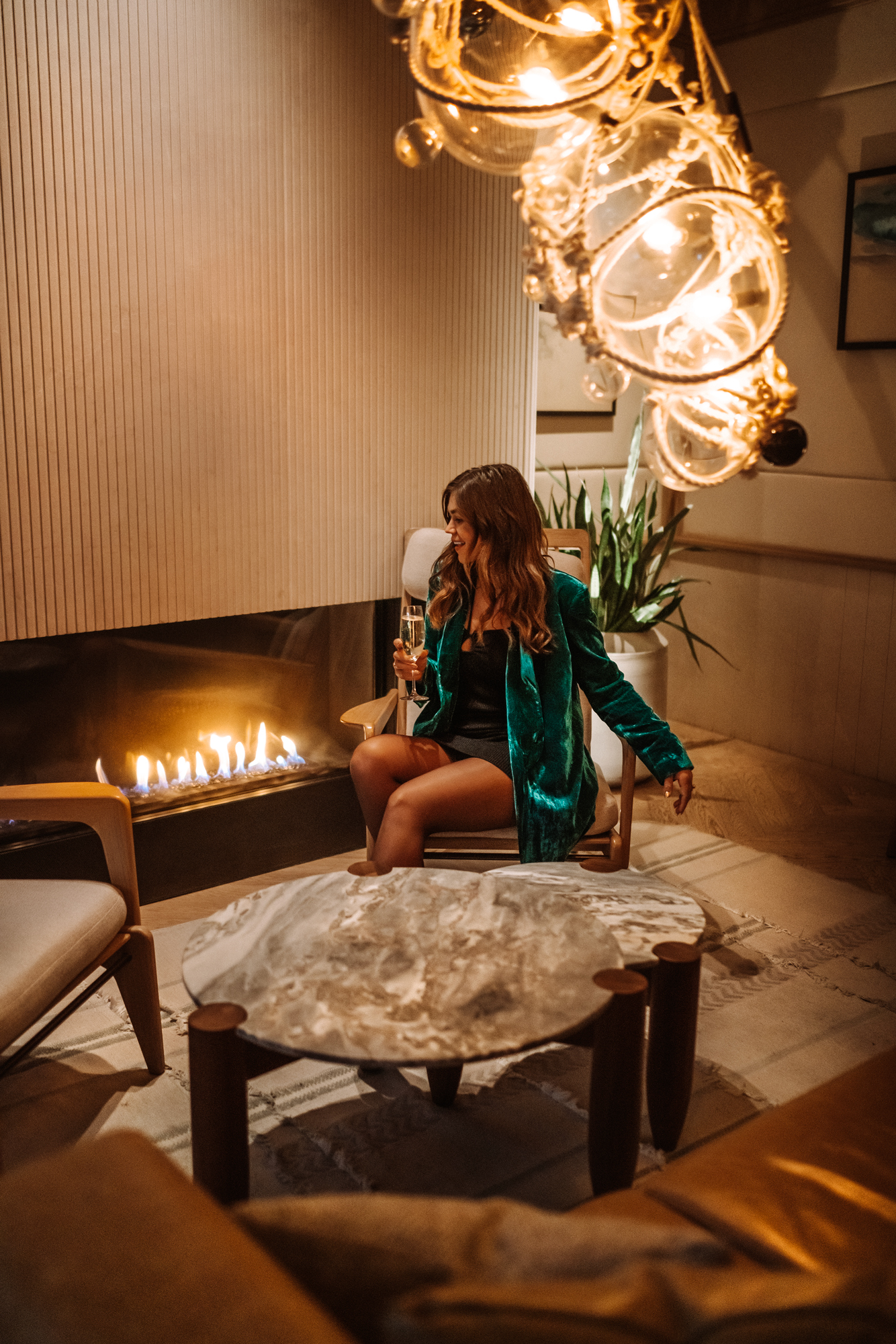 Where To Eat: The Best Restaurants in Halifax
The one most notable thing that really blew us away about our return to Halifax was how much the food and dining scene has exploded since our first visit here in 2018. Not only were there so many new restaurants to try out - so many of them were really, really good. The waterfront district where Muir Hotel Halifax is being built to be not just the newest, but one of the most exciting dining destinations in the city, and a number of stunning restaurants have opened recently.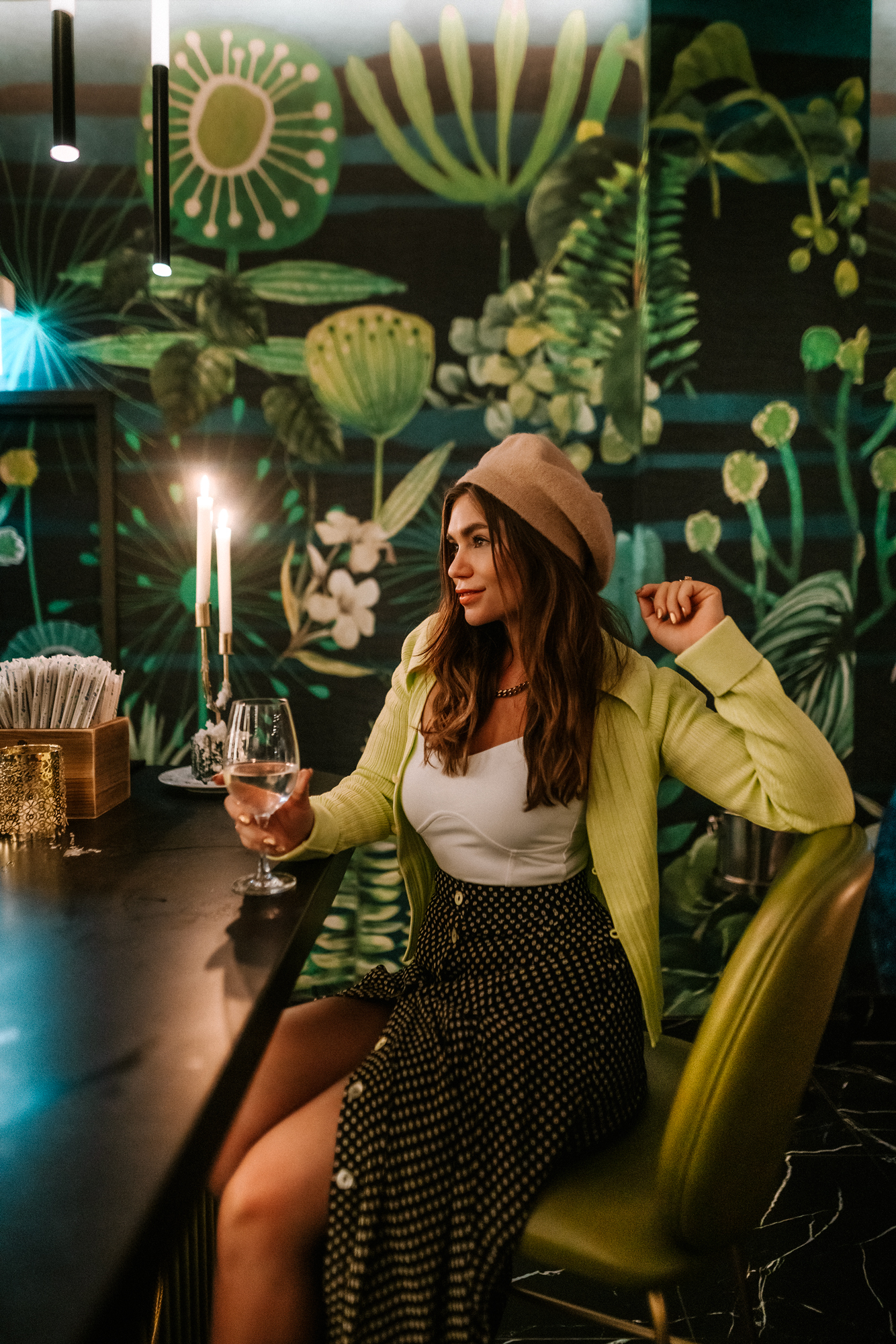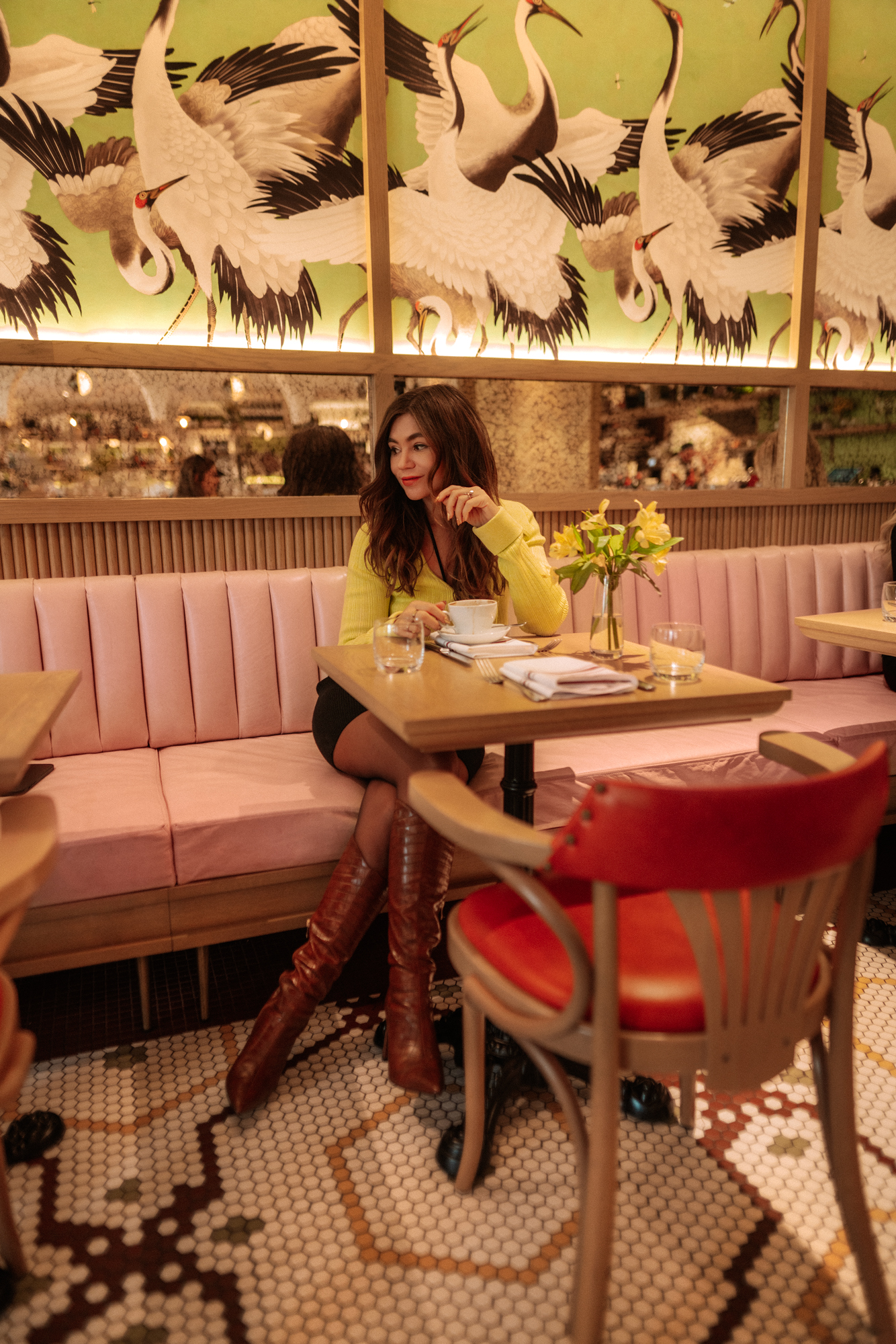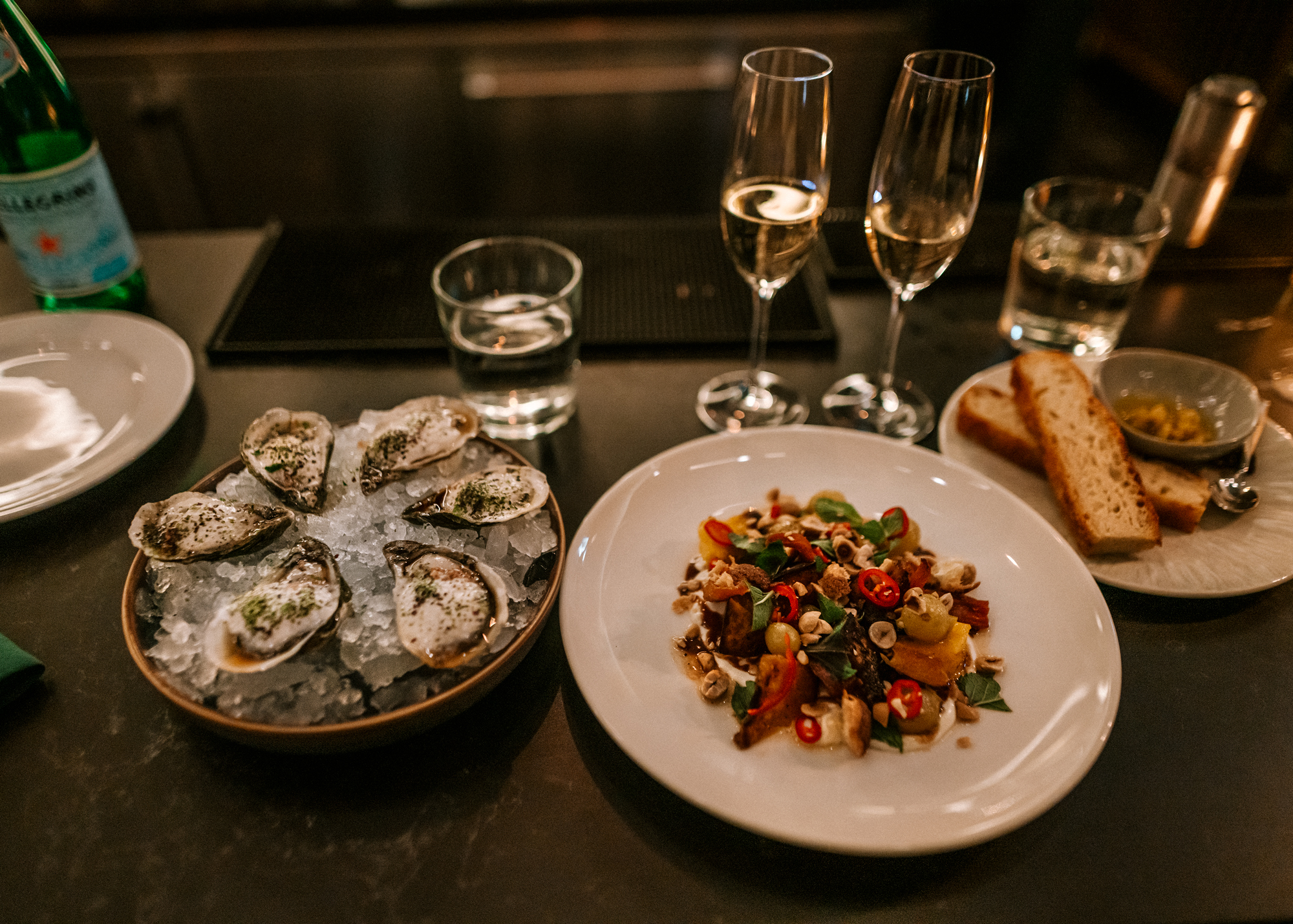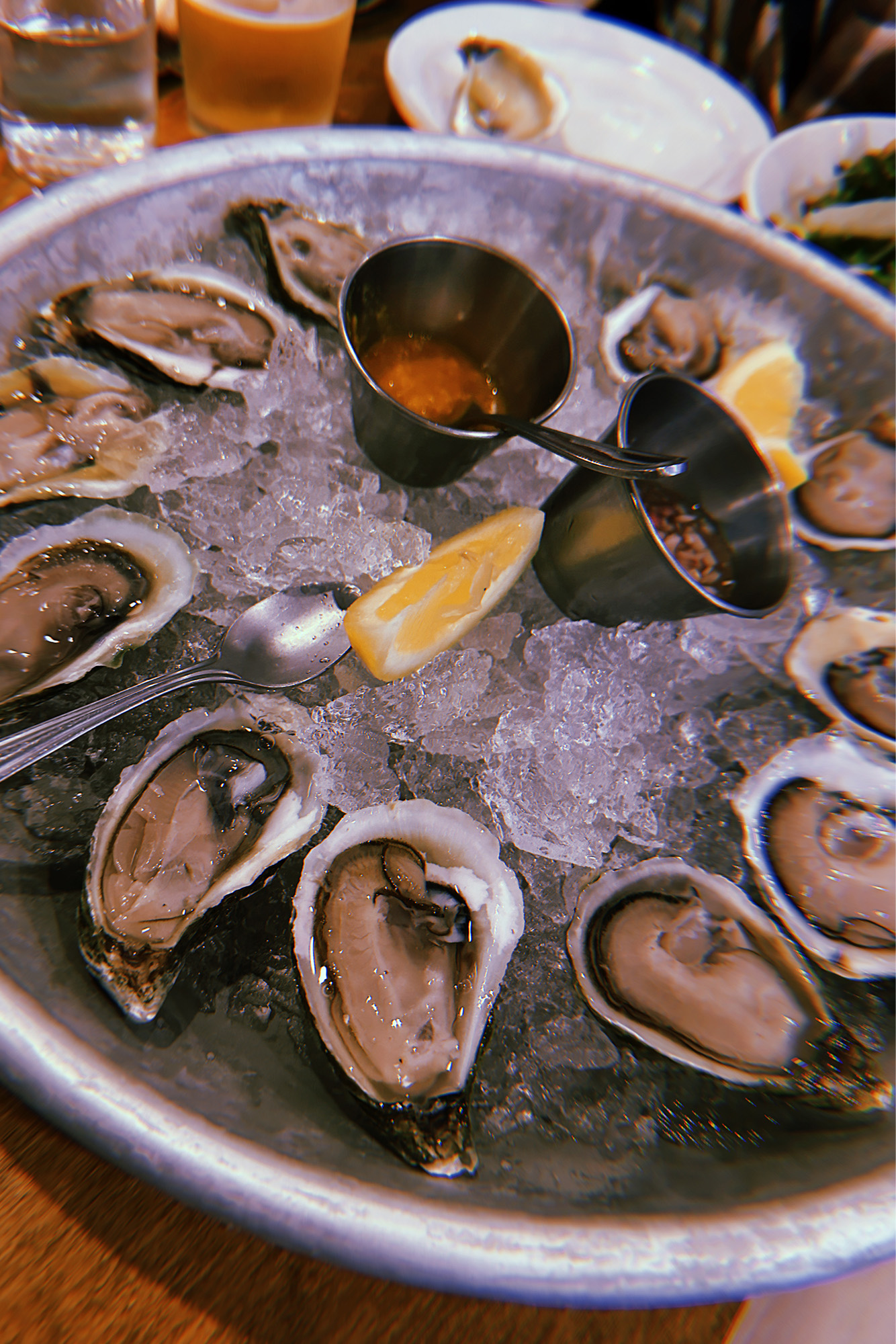 If you are a seafood lover, the one food you must try in Halifax are the Sober Island Oysters - which are simply raw oysters sourced from Sober Island on the coast of Nova Scotia. I generally have middling feelings about oysters, and these were hands-down the best oysters I have ever had - I loved them so much that we ordered them every single time we saw them on a menu. They were smooth, fresh, not fishy and simple just the tastiest oysters I have ever tried. Even if you're not the biggest fan of oysters, definitely give these the chance to change your mind!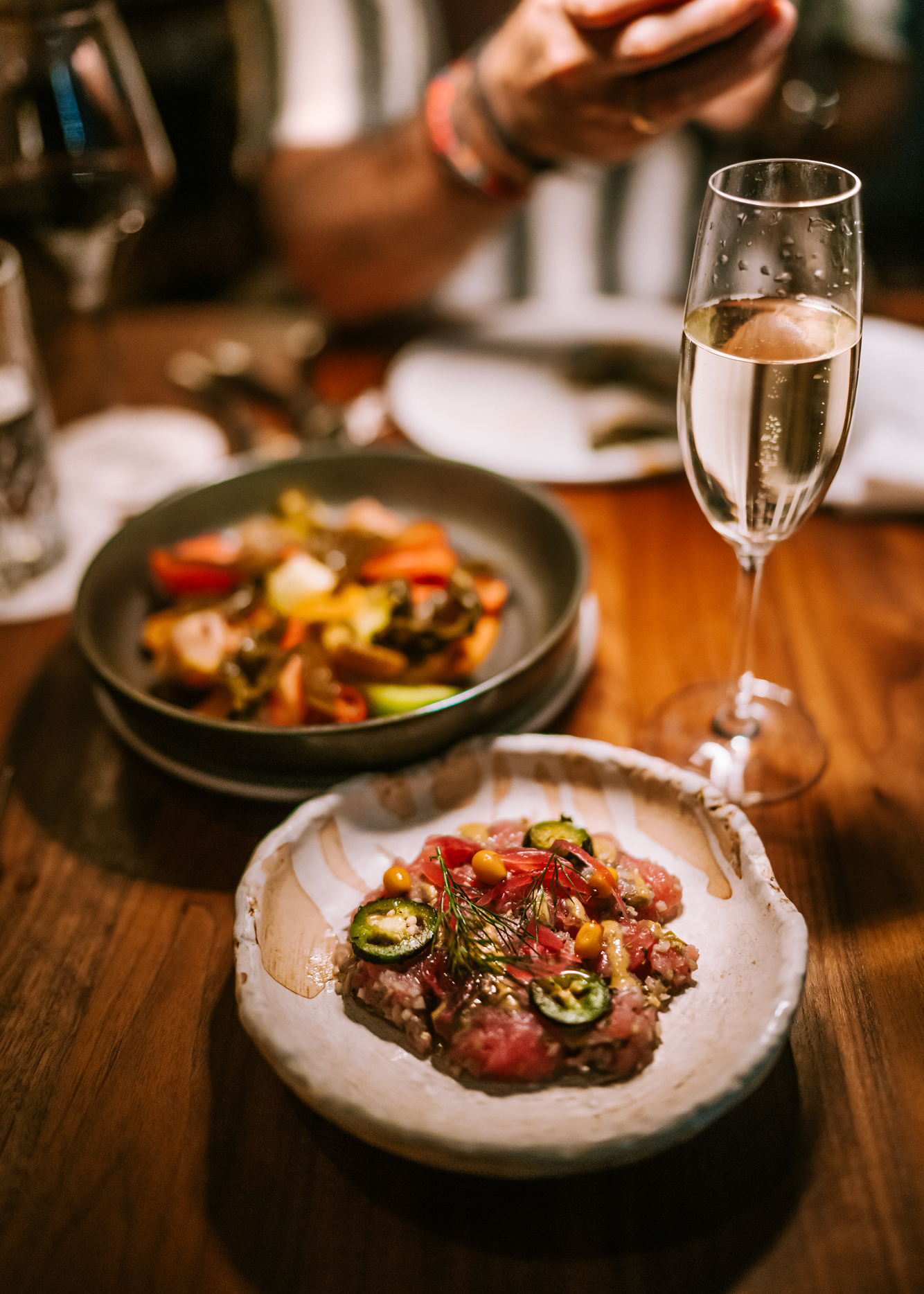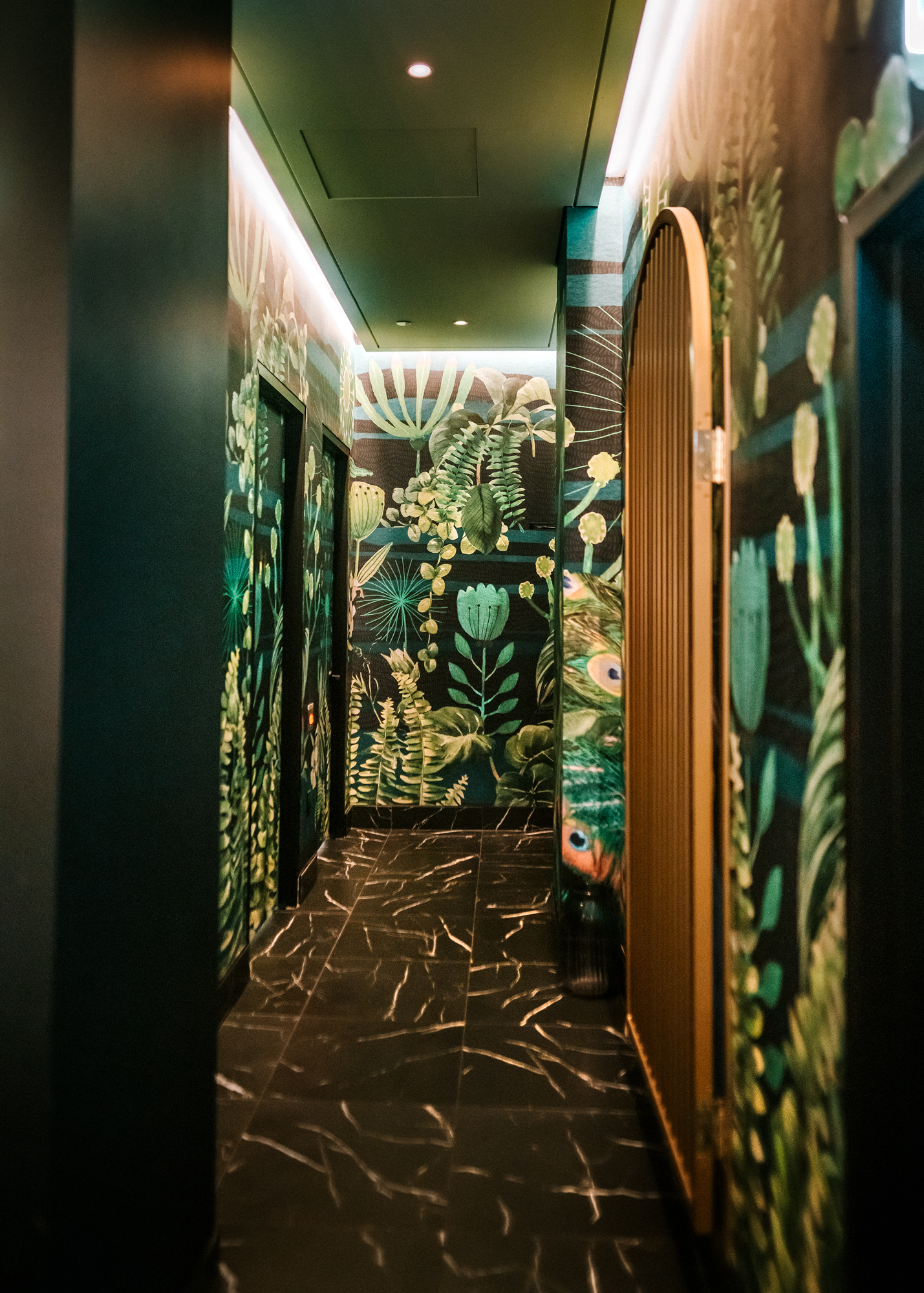 What To Do In Halifax:
The City offers a wide variety of local experiences and fantastic day trips full of historic and beautiful nature sites, wine and liquor tasting, and both unique city life and nature.
1. Take a tour and tasting at Compass Distillers, Gin Distillery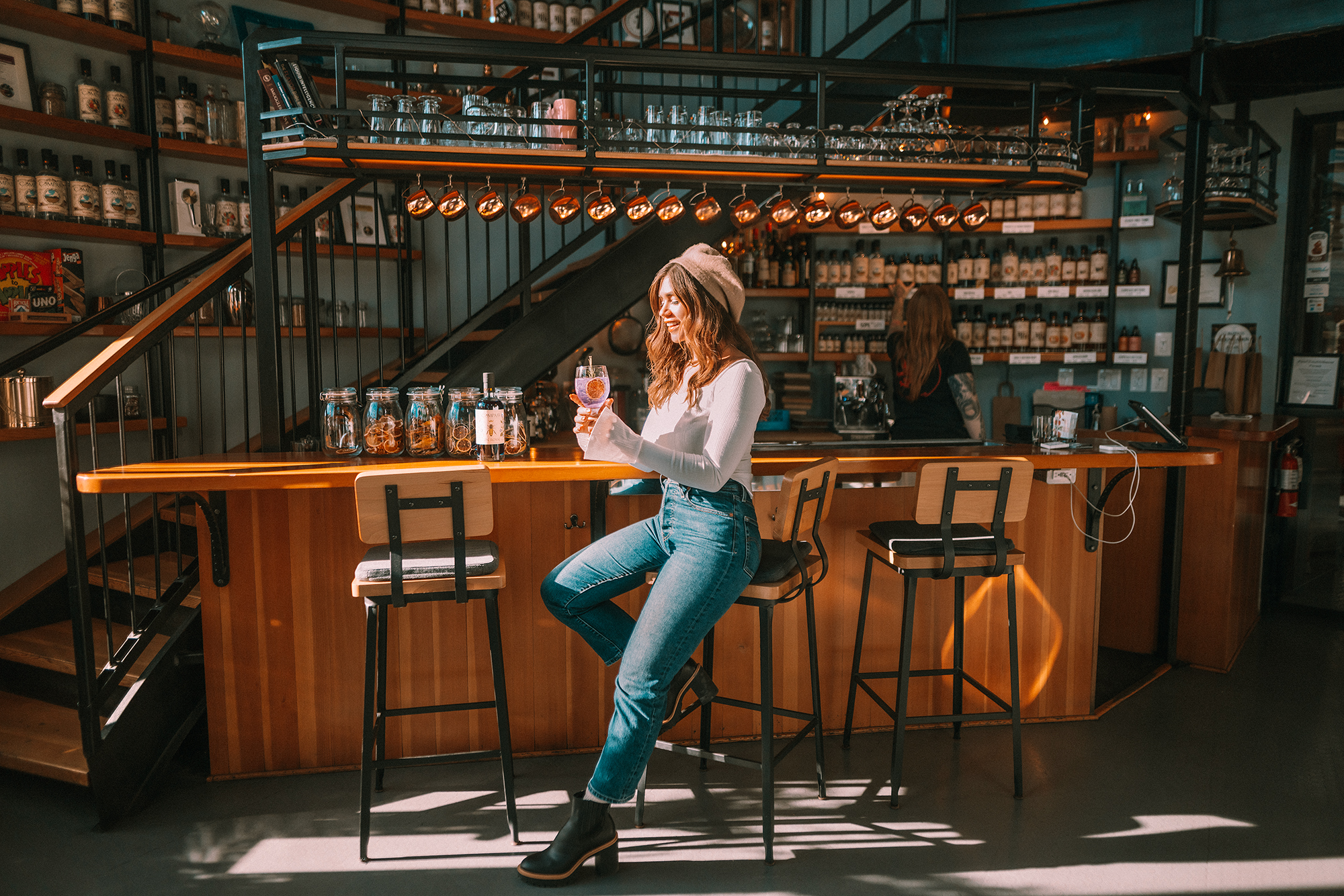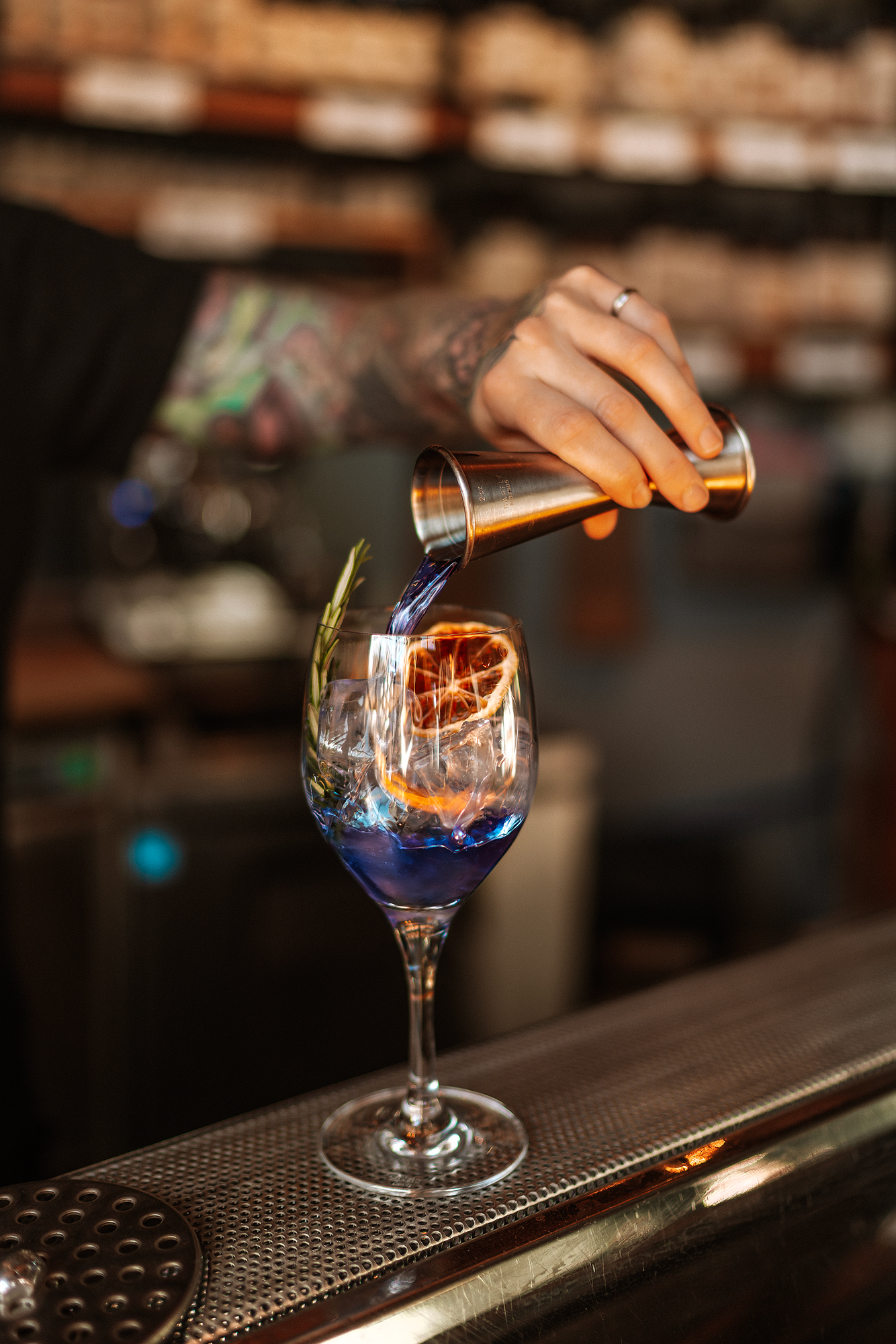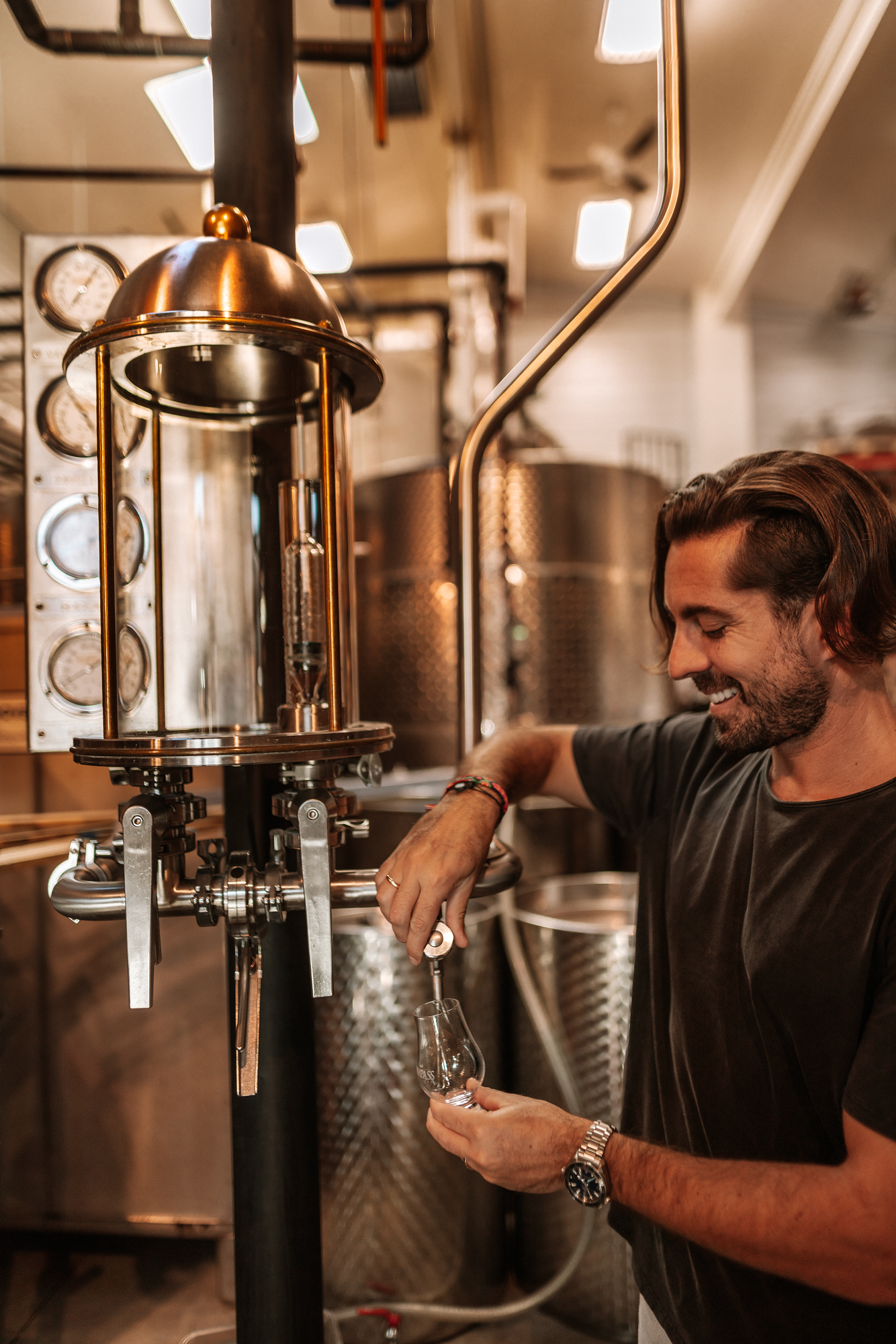 Compass Distillers is one of Canada's leading distilleries, known for harvesting local grain and botanicals in Nova Scotia, and hand-crafting their spirits. Schedule a tour at a local distillery to learn all about the small batch gin distilling process and how the good stuff gets made.
Or just stop by their small craft cocktail bar for a local's favorite spot for a great drink.
2. Explore Dartmouth, Nova Scotia "The Dark Side"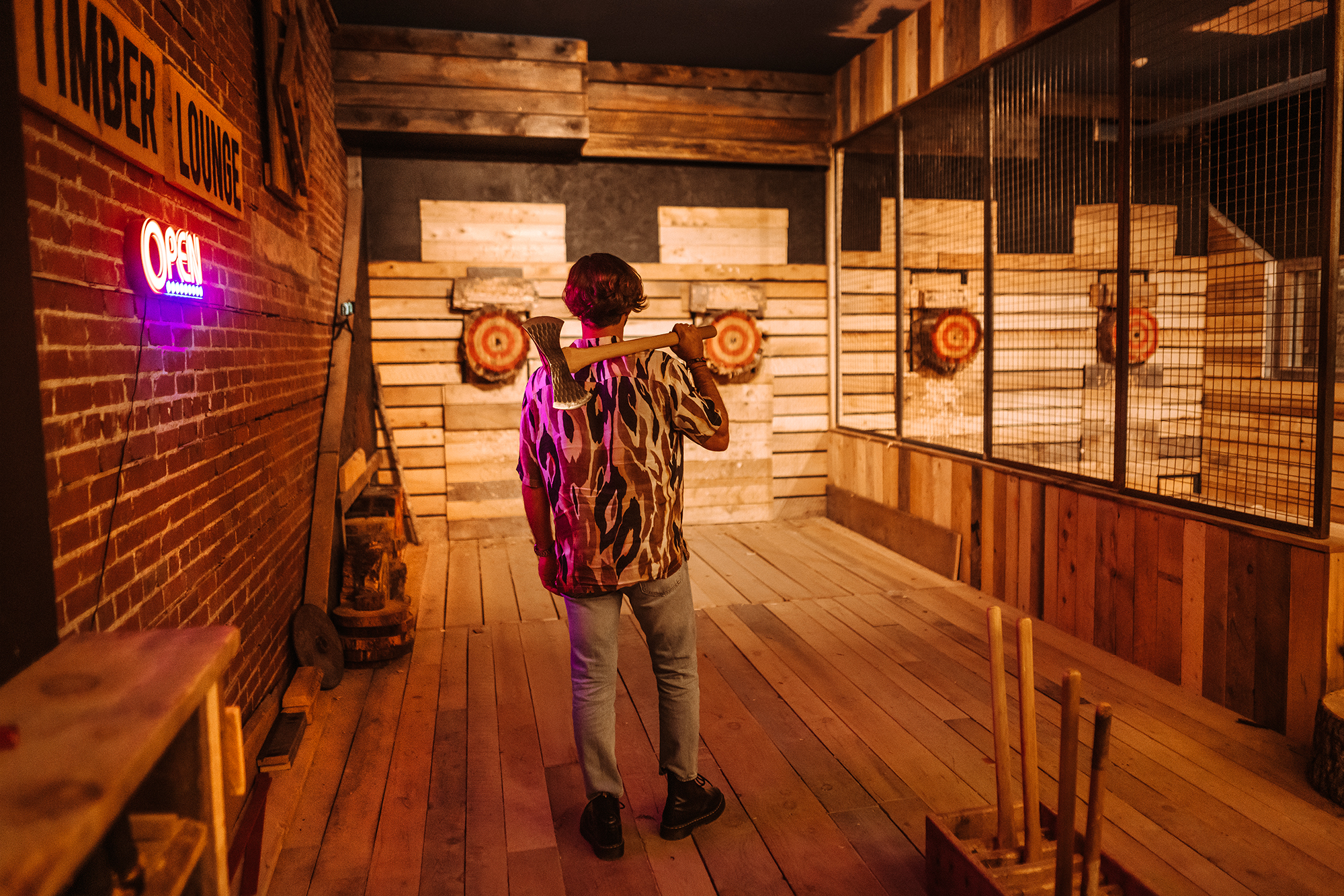 Just across the bay from Halifax is the city of Dartmouth (at less than a 15 minute drive, it feels more like another side of town than a different city.) Downtown Dartmouth has been very quickly developing into a cool place in town for restaurants, bars, and fun things to do, with Portland Street being a main commercial artery full of places to check out. This area reminded me a bit of Williamsburg, Brooklyn where we used to live, and I loved it for that. Often when I am visiting new cities, I will google "what is the Williamsburg of X city" as a quick shorthand for what is the fun, young, artistic, boutique neighborhood or area of that city - which has honestly never led me wrong. While in Dartmouth, check out:
Canteen Restaurant - Canteen features chef-inspired seasonal fare for both brunch and dinner, with a mix of modern and traditional Nova Scotian dishes. We had a fantastic dinner here, with even more Sober Island Oysters.

Timber Lounge Axe Throwing - After Dinner, take a short walk over to Timber Lounge for craft beer and a round of axe throwing, which is an incredibly fun evening activity if you've never tried it! Brandon seems to be particularly skilled at axe throwing and manages to get points almost every throw, but even if you are less skilled (like me), you can still have a GREAT time with good vibes.
3. Take the Muir's Boat for a harbor cruise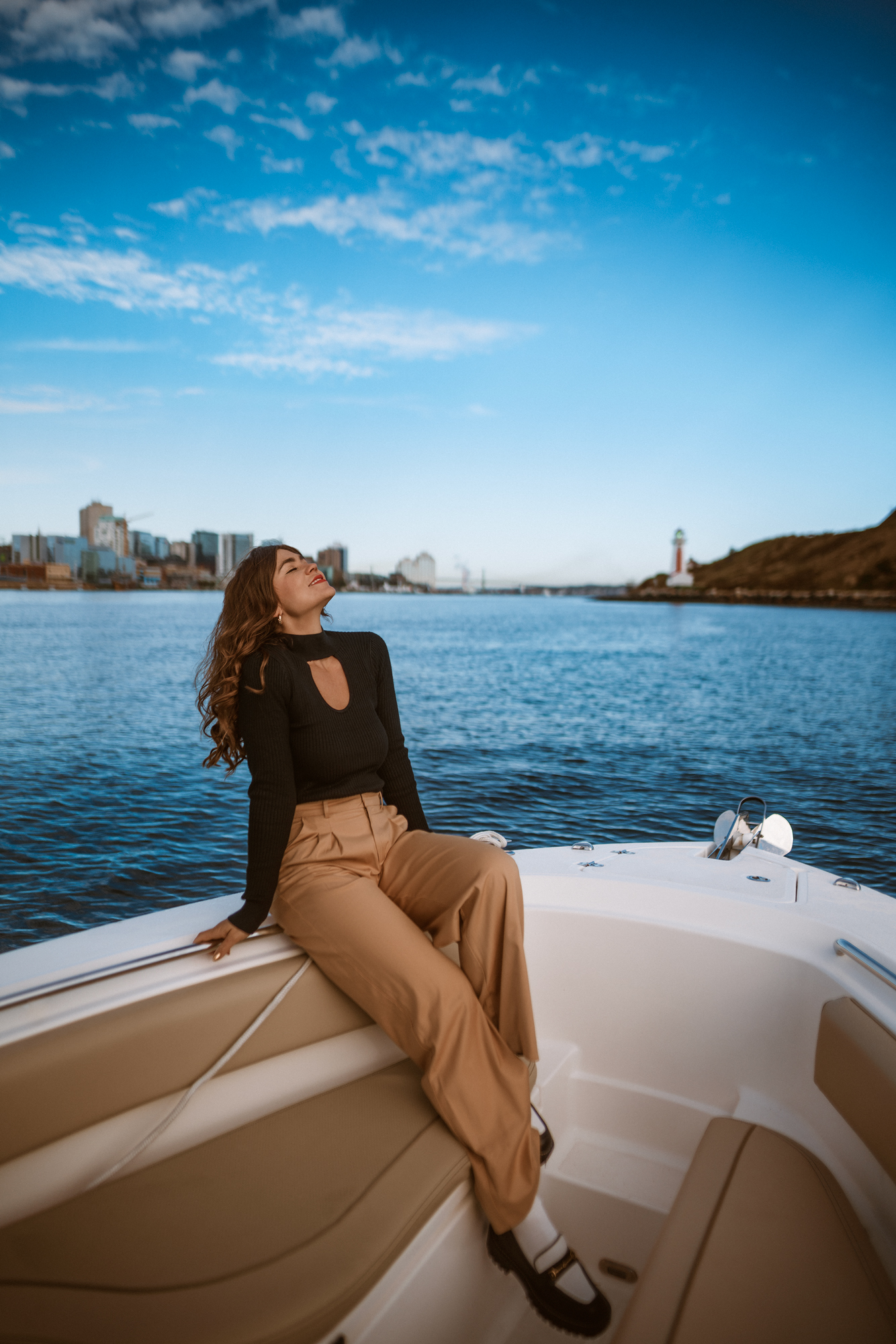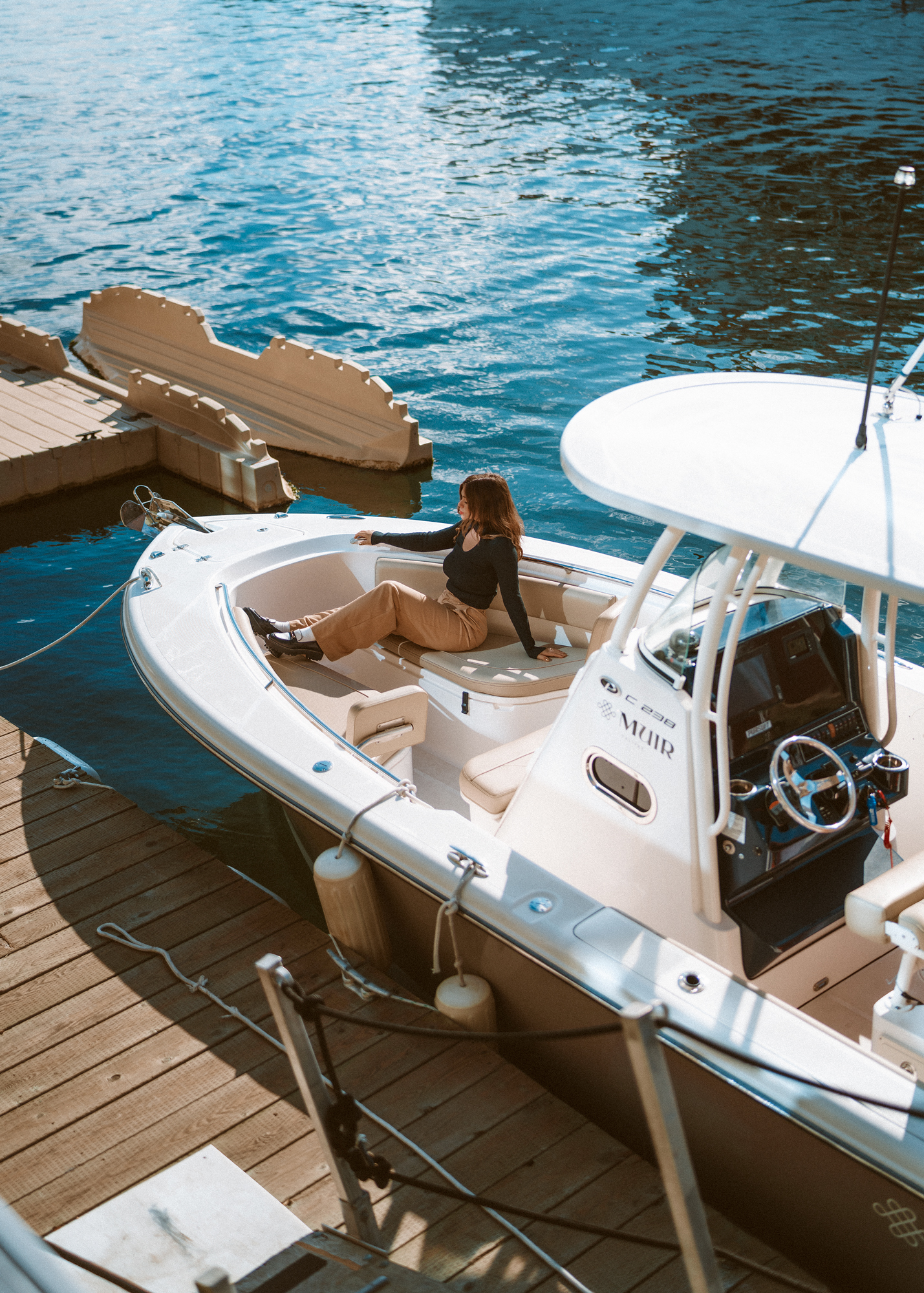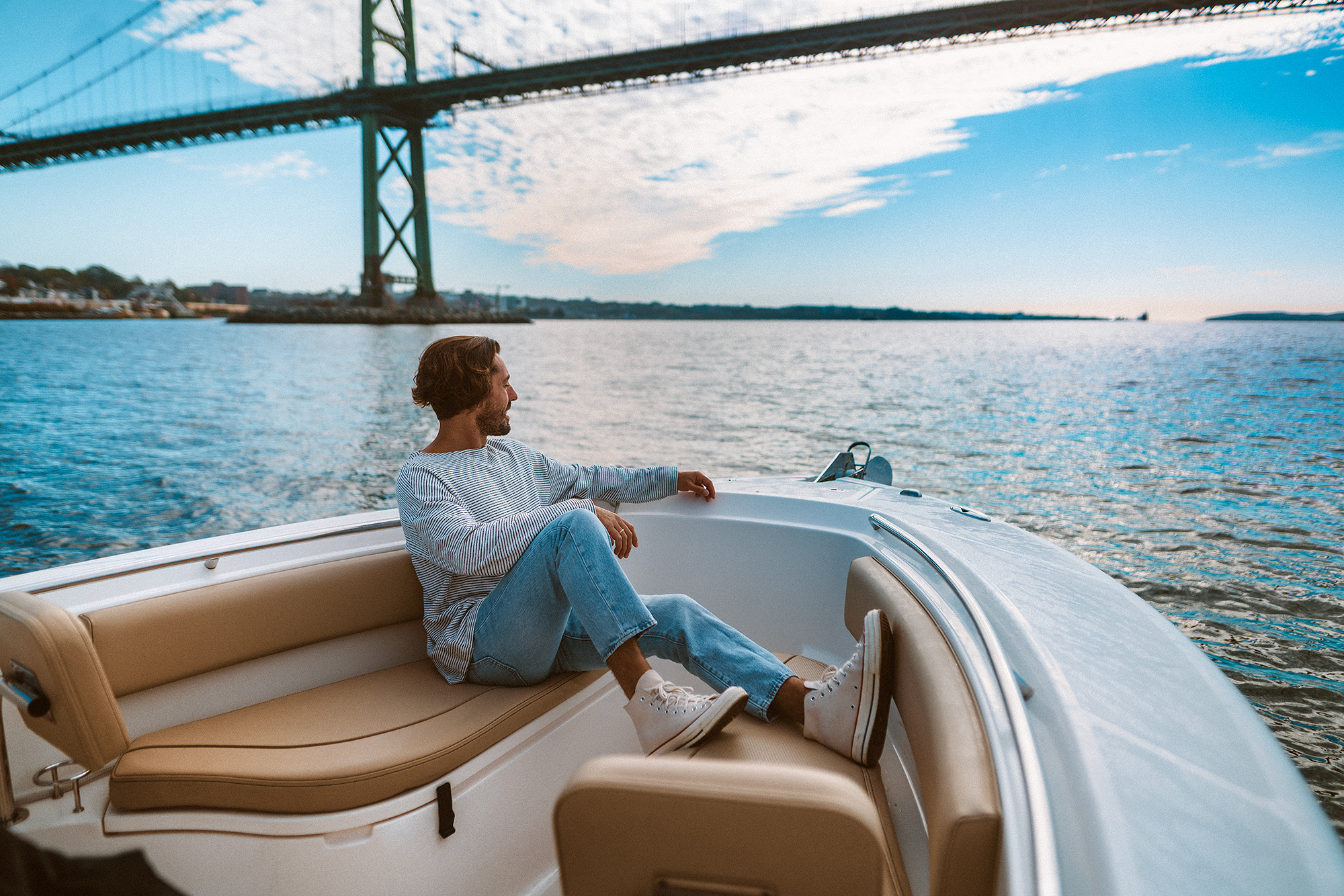 In the warmer months, The Muir Hotel's residence boats (The hotel has a 36-foot Sailing Yacht named Little Wing and a 24-foot speedboat named Reach) can be chartered for private and group excursions. We went out on a morning cruise around the bay and had a fantastic time!
4. Walk Through Halifax Public Gardens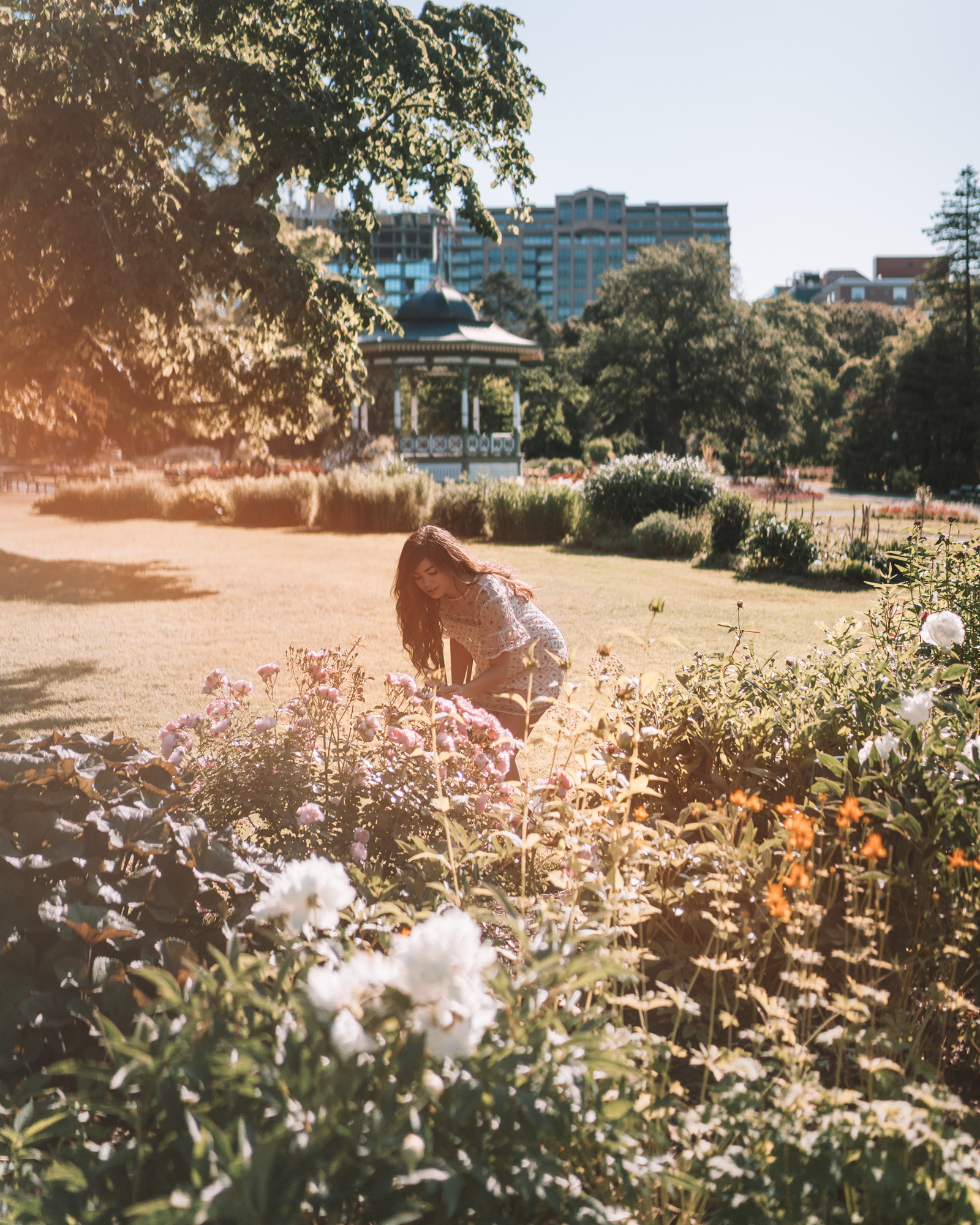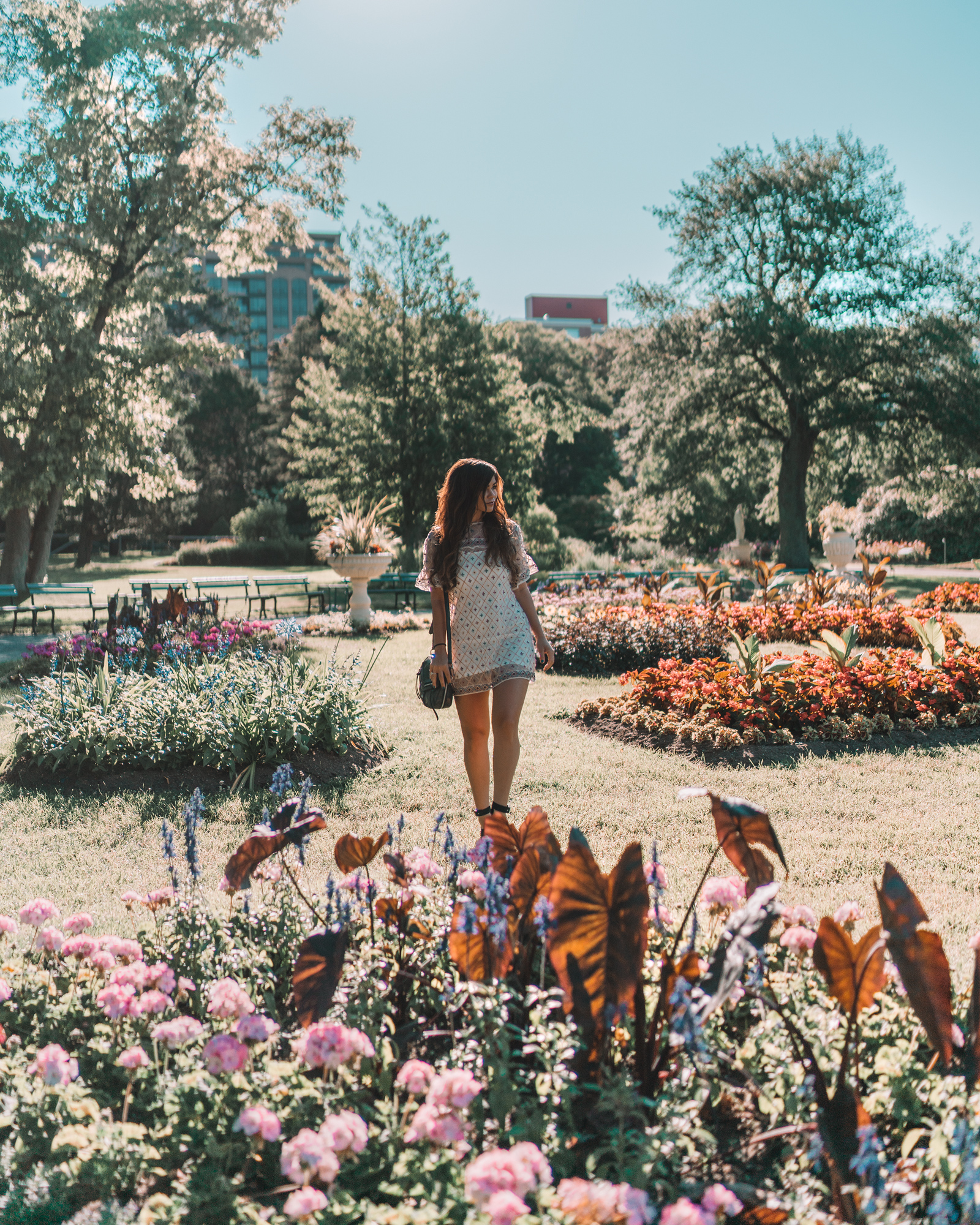 An absolutely stunning park - these Victorian Gardens have been on this spot and open to the public since the 1800s, and are still meticulously maintained. Stop into Uncommon Grounds for a coffee to sip while you walk
5. Visit the Halifax Citadel National Historic Site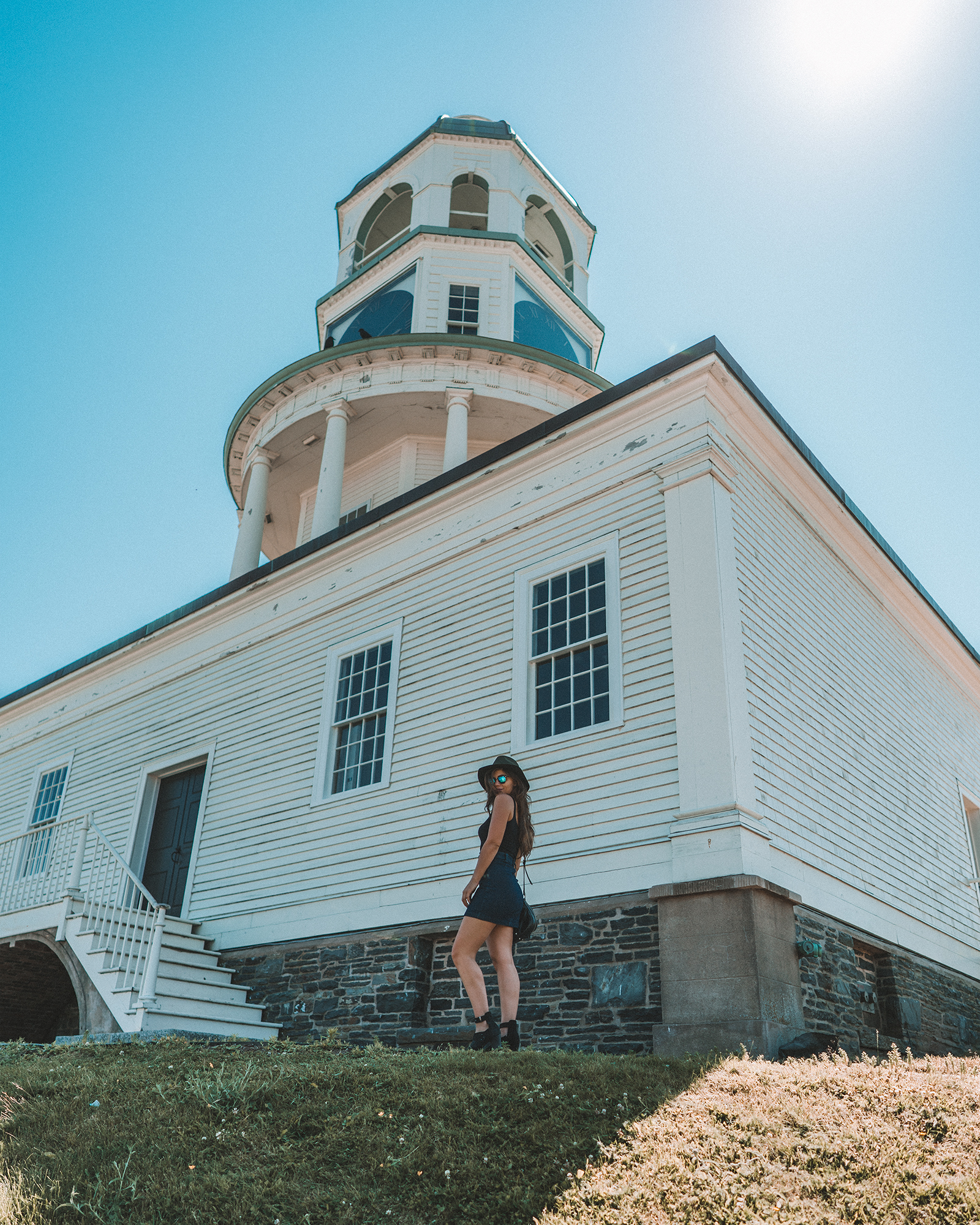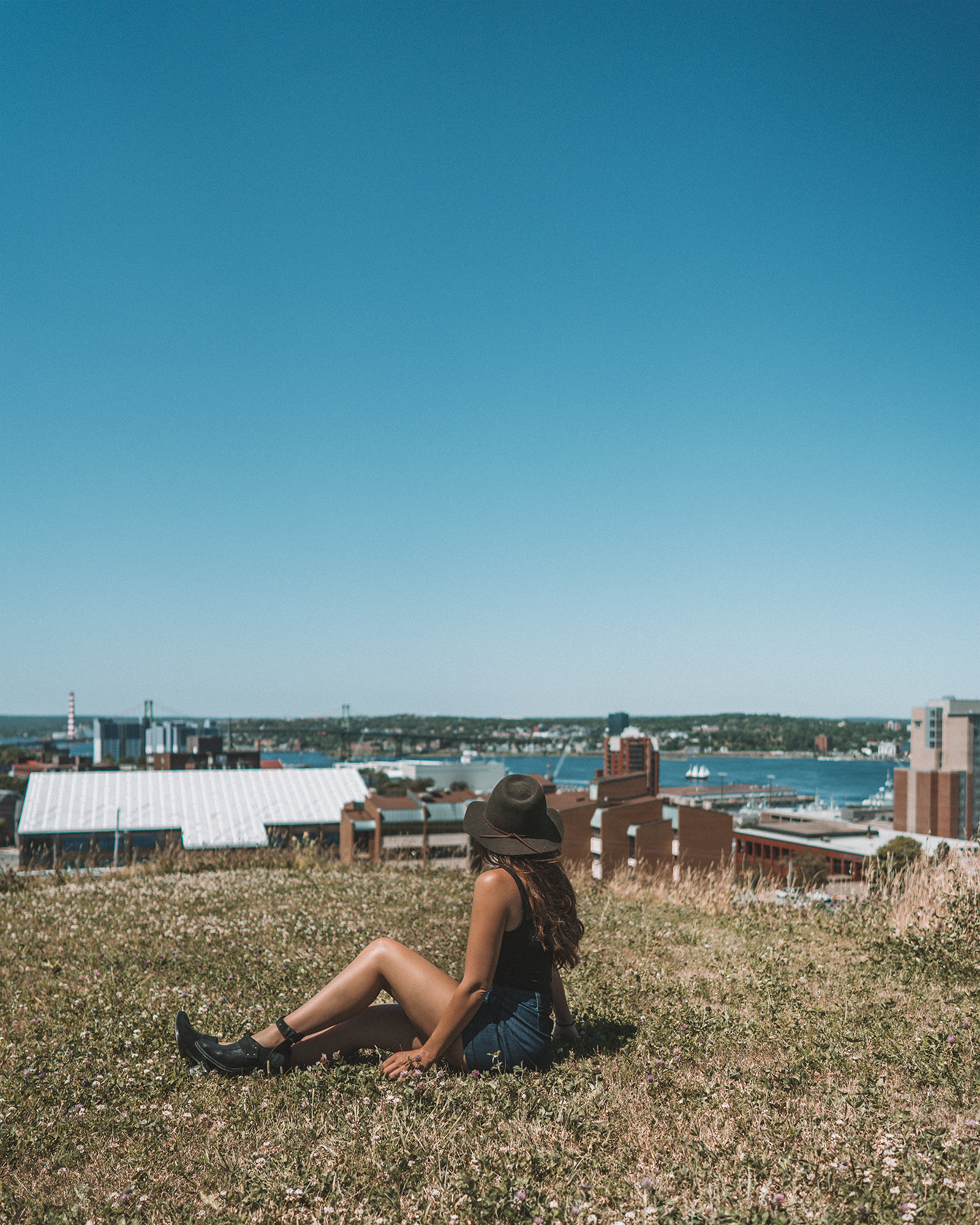 The Halfiax Citadel is a a hill-top military fort dating back to 1750 - there are live re-enactments and historically dressed characters roaming the grounds, running drills, and marching in formation all day long. This is one of Halifax's most famous sites, and is definitely worth a stop for anyone looking to explore the area's history.
The Best Nova Scotia Day Trips from Halifax:


Visit Peggy's Cove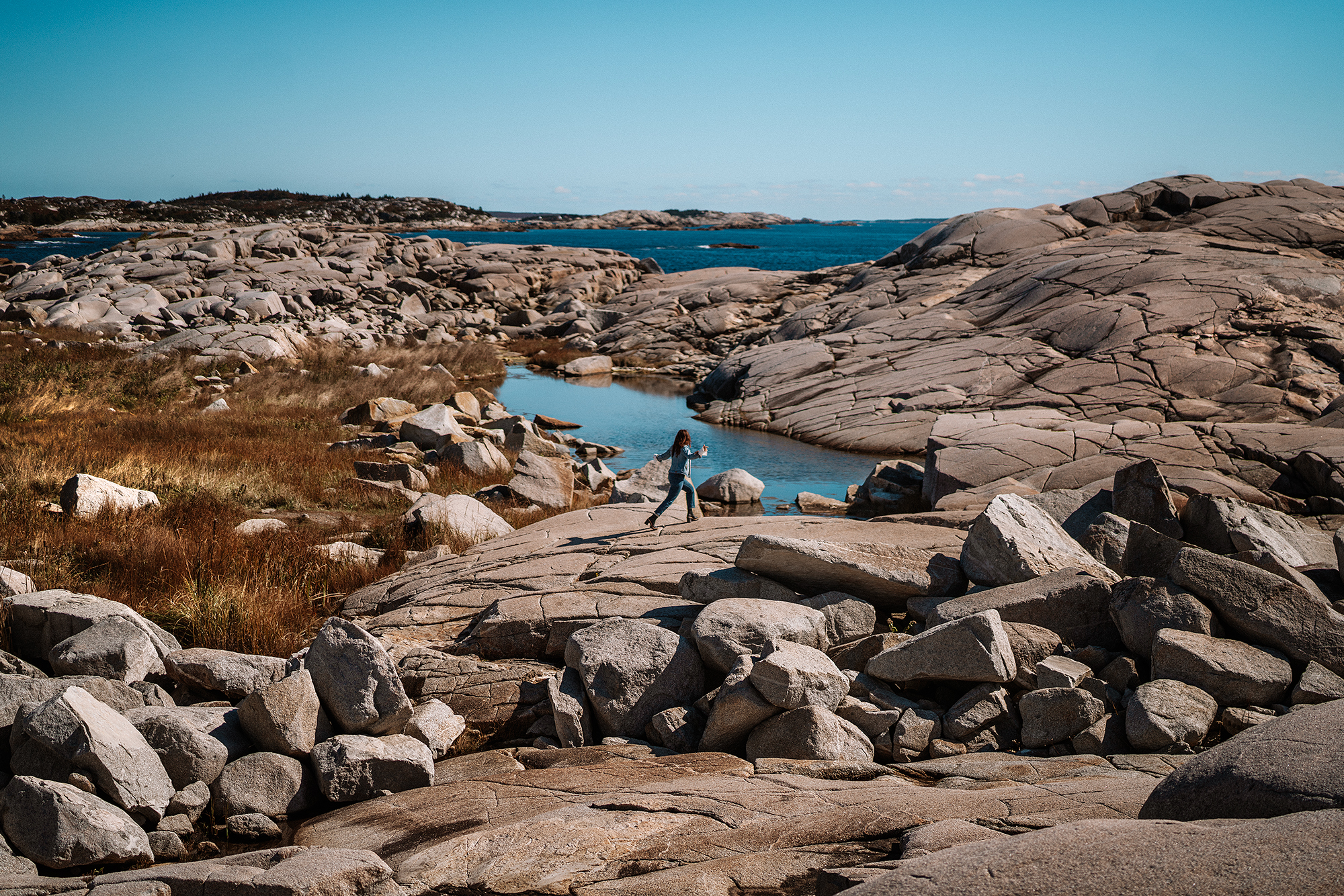 About 45 minutes to an hour outside of the city center is Peggy's Cove, a lighthouse and surrounding park that is one of Nova Scotia's most famous sites. Nova Scotia is home to over 150 historic lighthouses, but none are as famous as this one. Peggy's Cove is famed for its picturesque and classically East-Coast look, with houses perched along a narrow inlet, deep blue water and large boulders, and an area that still boasts an active fishing community.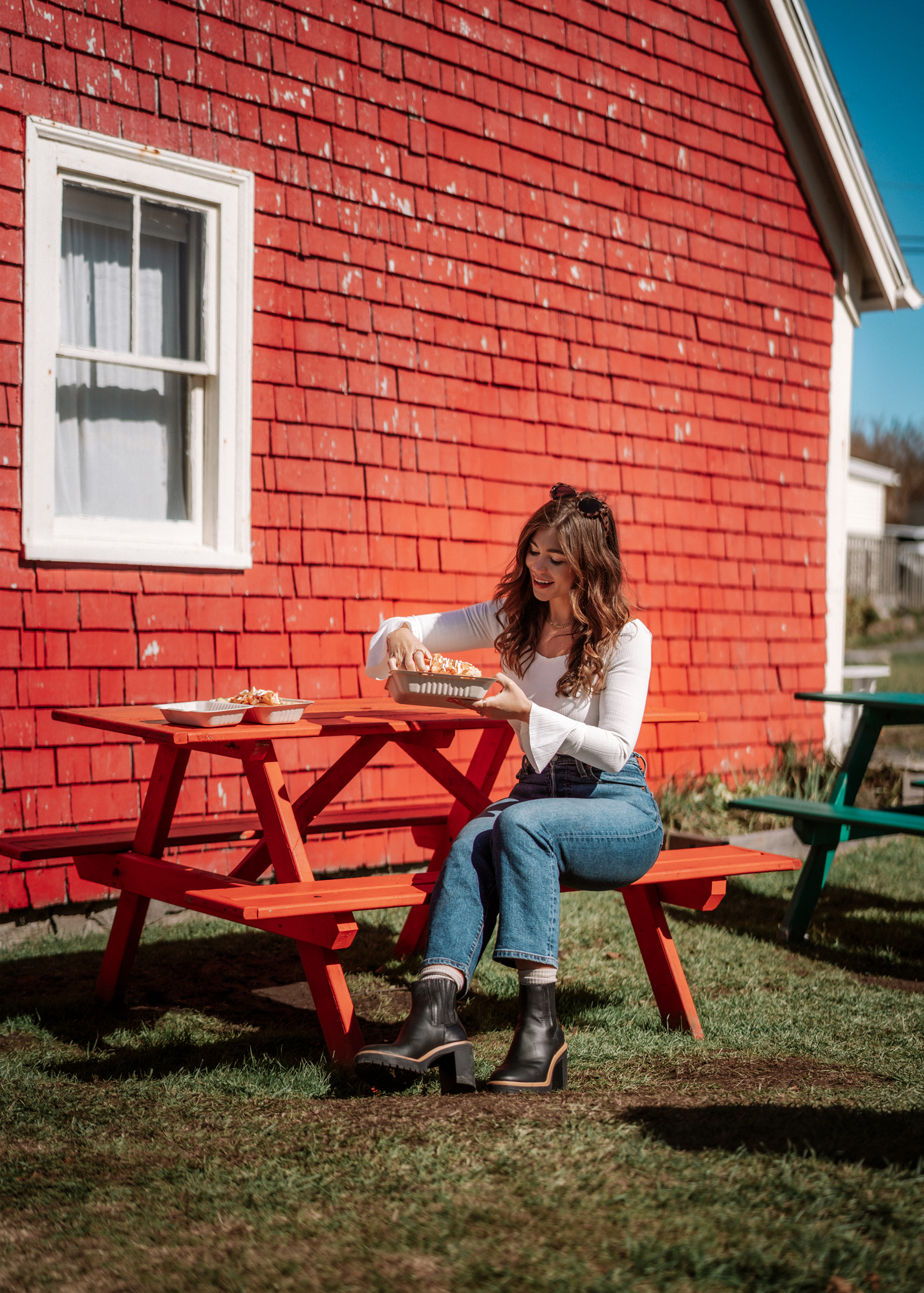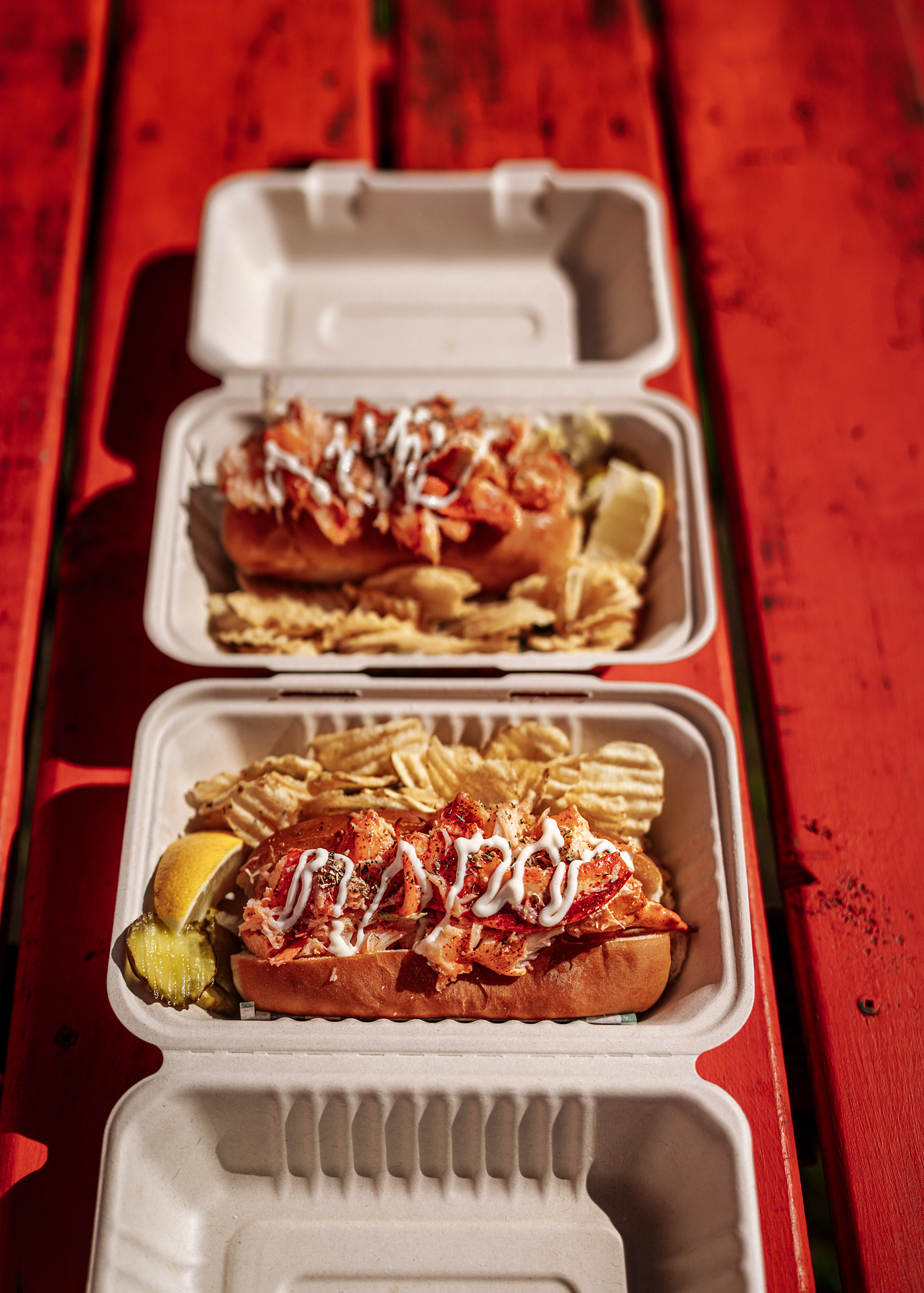 A must in Peggy's Cove is a visit to Toms Lobster Shack! Arguably known as the best lobster roll in Halifax. People in the Northern Atlantic coast tend to take their lobster rolls very seriously, so this could cause a heated debate, but the locals recommended this one to us and it did not disappoint!
If you are like me and do not like mayonnaise, order the lobster roll warm with butter instead of the traditional cold lobster roll with mayo. In my opinion, this way is SO MUCH better, and finally made me understand what the hype about lobster rolls was all about!
You can drive to Peggy's Cove yourself if you have a car, or book a half day tour and not have to worry about a thing.
Wine Tasting in Wolfville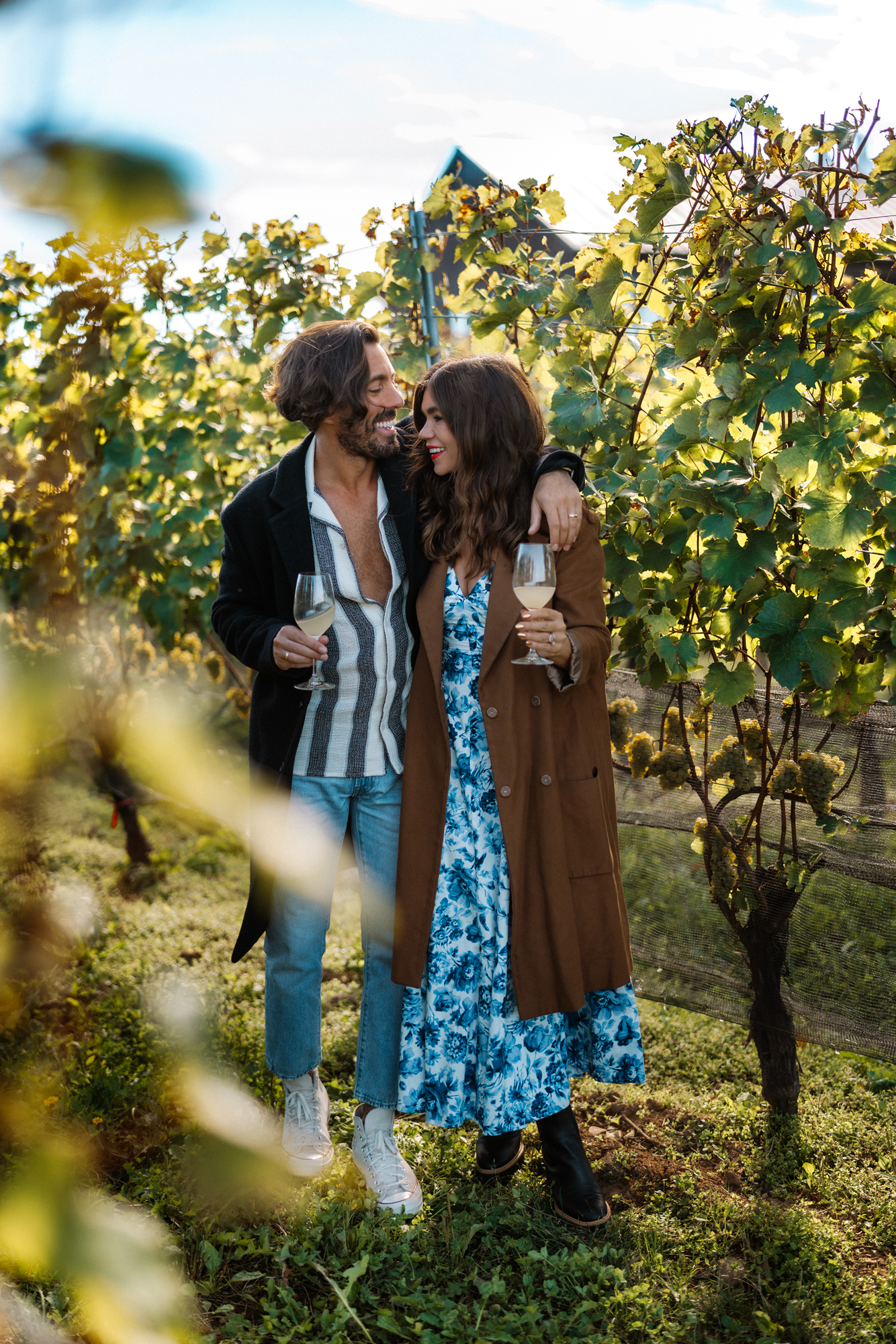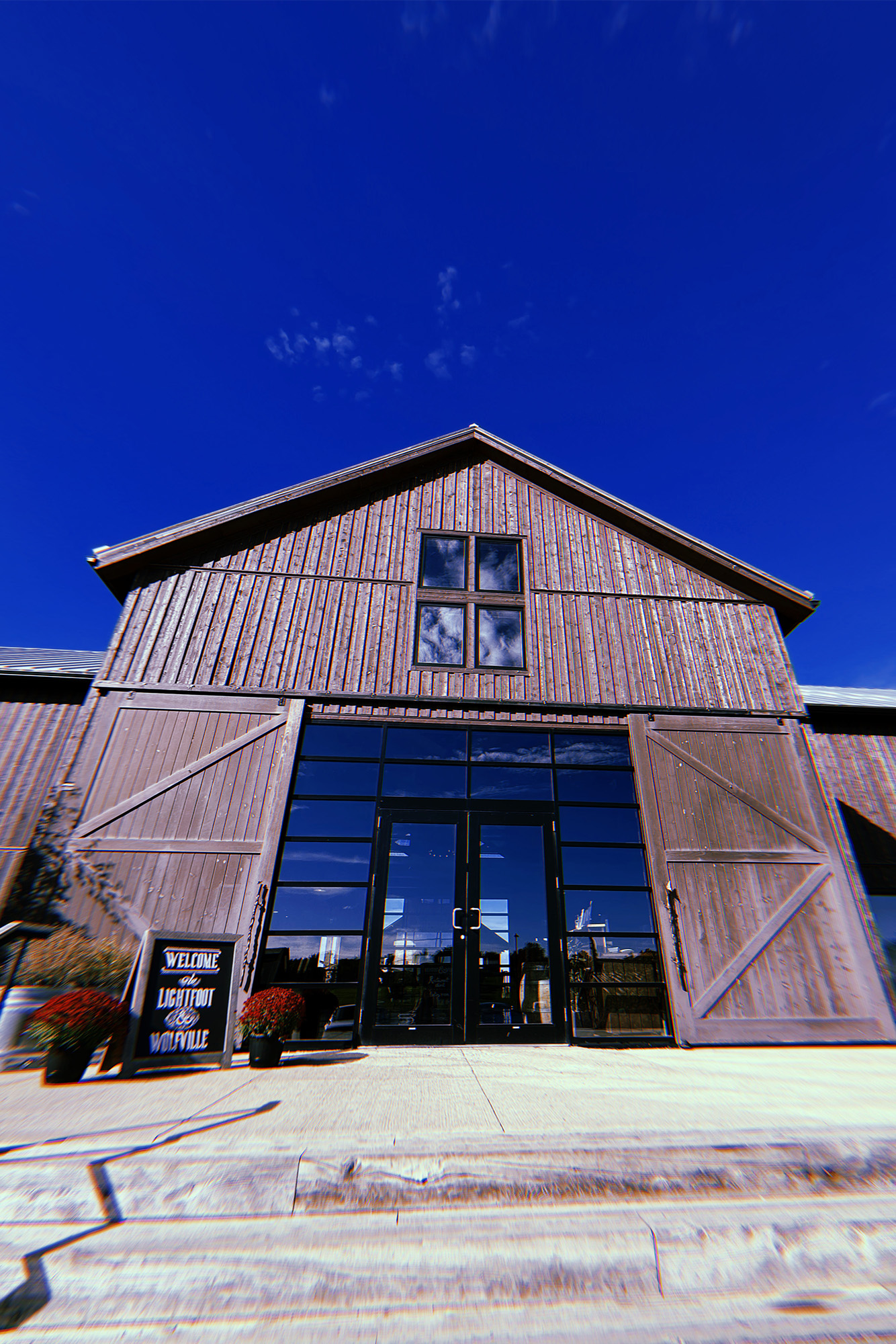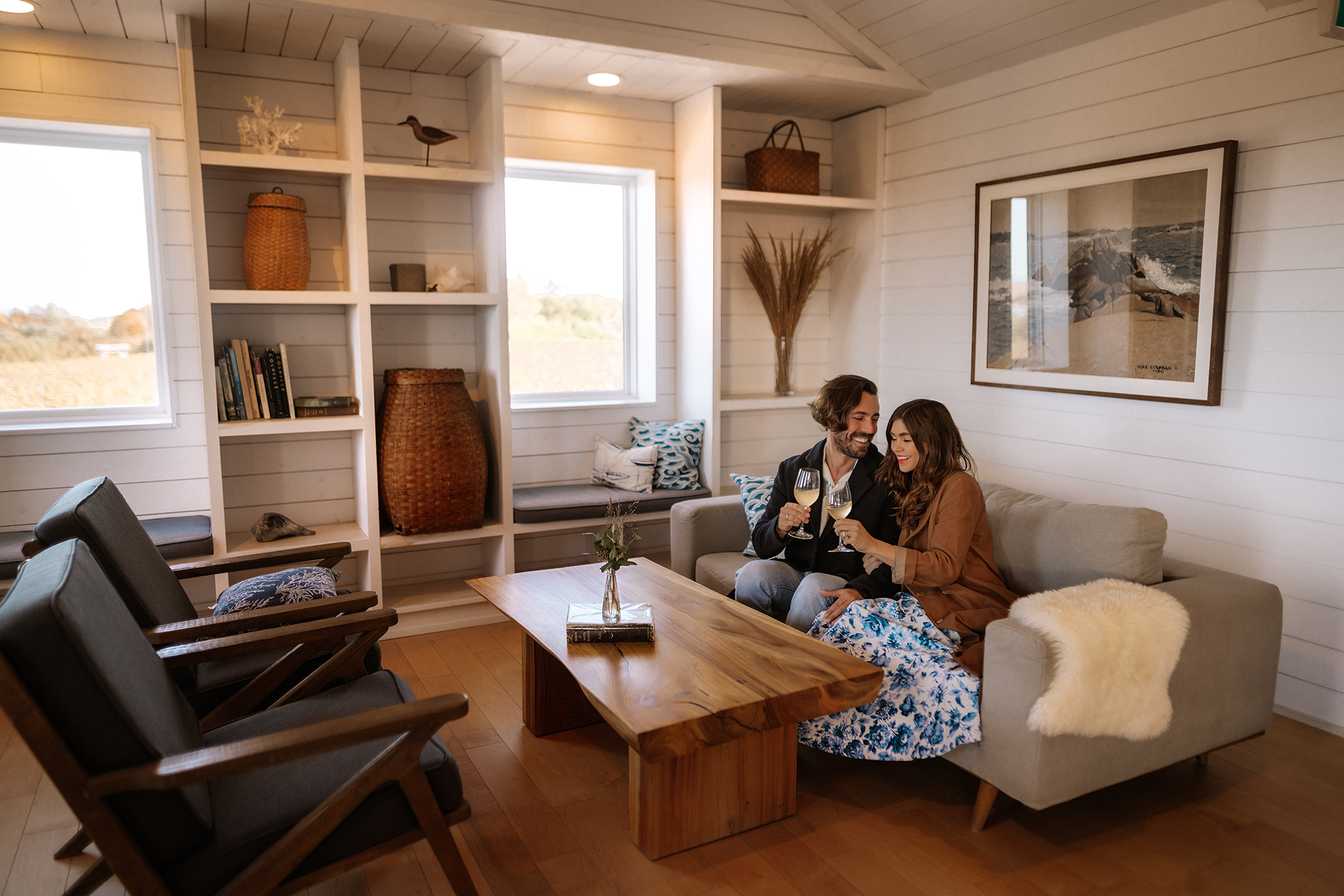 About an hour North of Halifax is the booming wine region of Wolfville, an area that to most people is surprisingly full of fantastic wineries and vineyards. On this trip, we spent the day at Lightfoot & Wolfville Vineyards for wine, a delicious lunch, and a tour of the vineyards. We have also been to and would highly recommend Luckett Vineyards, Founded by British Ex-pats, this winery has a gorgeous tasting room, and an outdoor restaurant overlooking the vineyards - plus a London phone booth in the middle of the vines.
Want to Explore Nova Scotia more?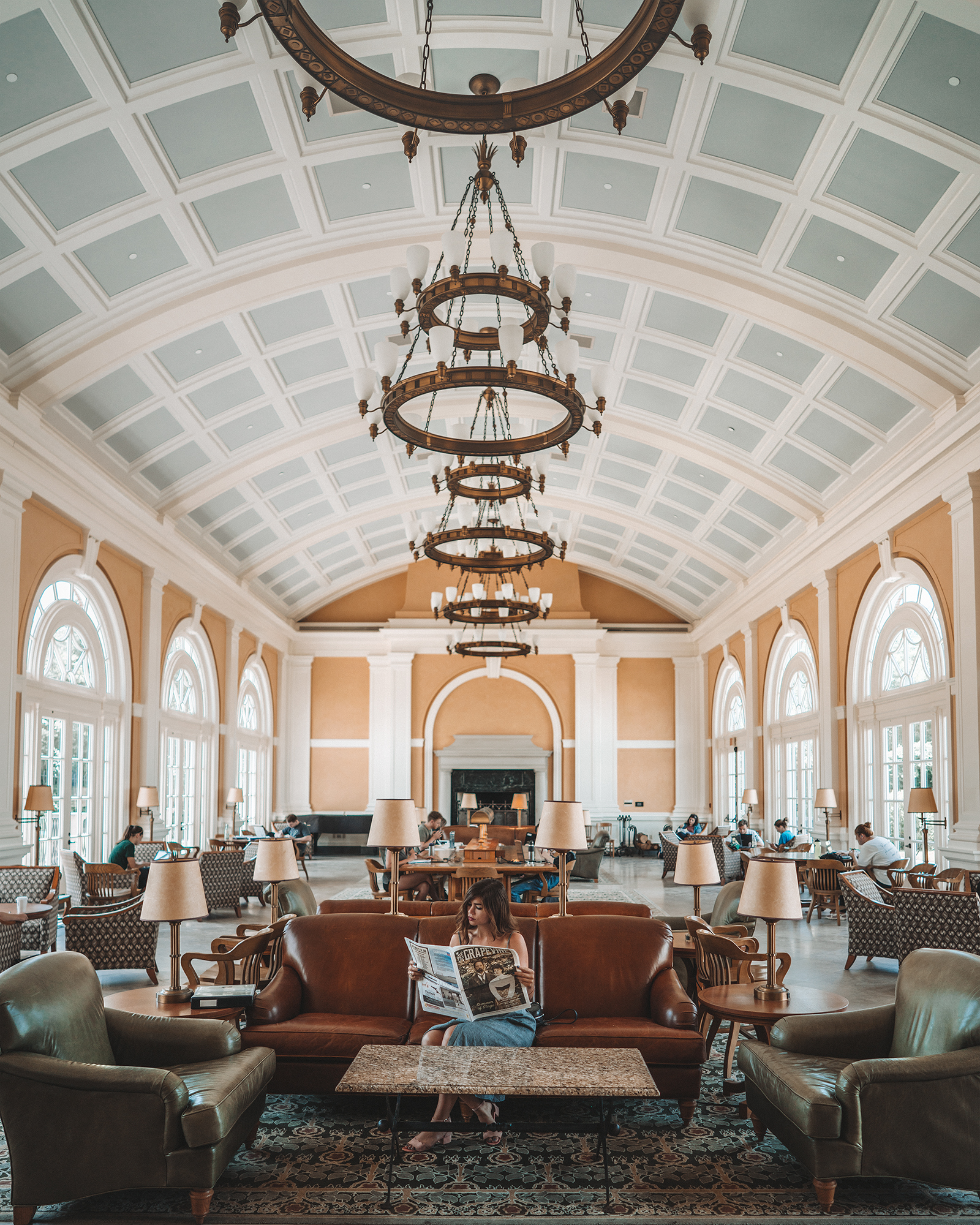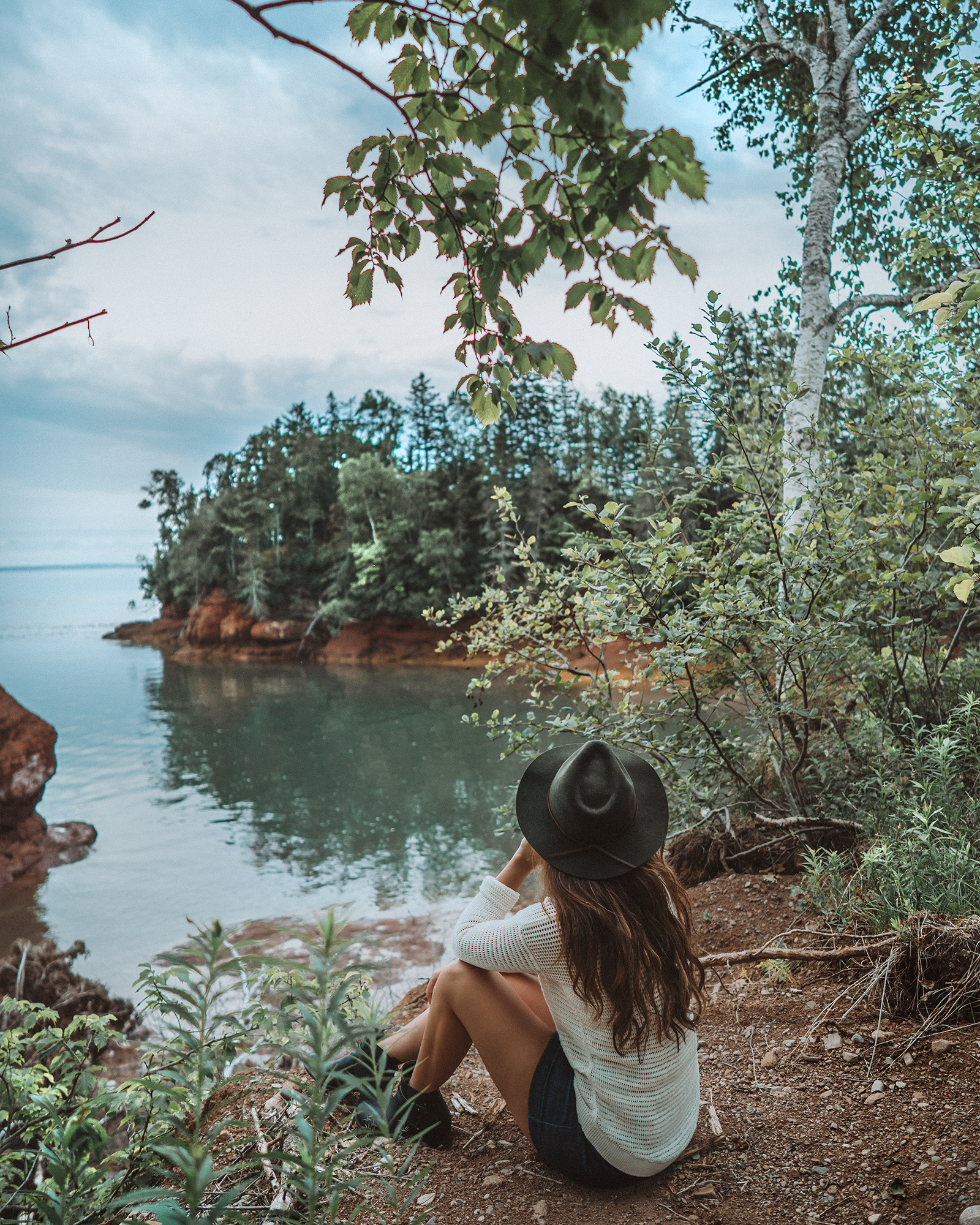 This post was made in partnership with Marriott, but as always, all opinions are my own.
LIKE THIS POST? PIN IT FOR LATER AND SHARE IT WITH OTHERS!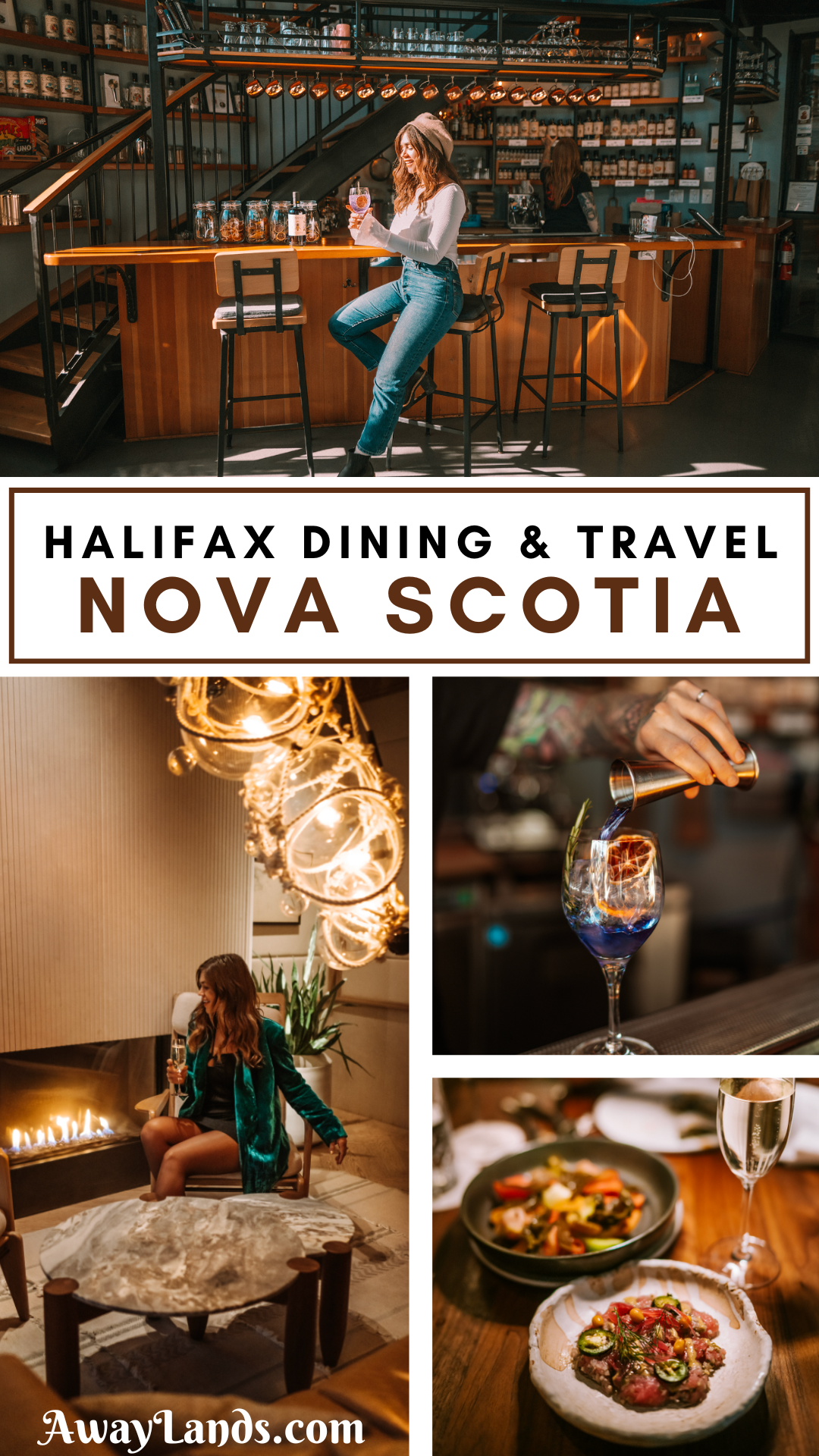 Shop This Post: