April 2, 2018 Instagram Guides
The Delhi Photo Guide: Top 16 Most Instagrammable Places in New and Old Delhi, India
1. Agrasen Ki Boli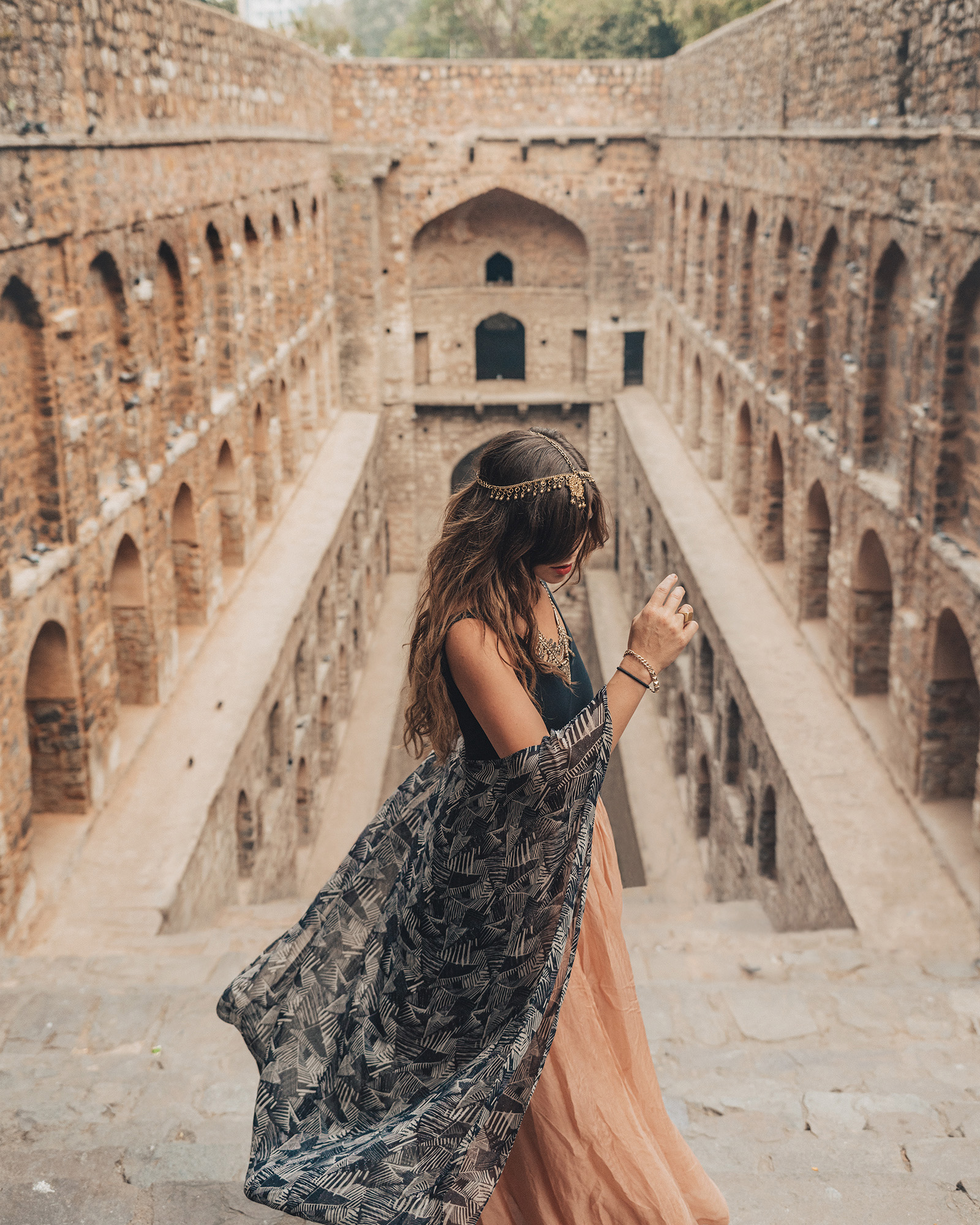 The Agrasen Ki Boli is an ancient stepwell in the middle of Delhi, and is a site to behold. Just a few minutes walk from some of the major and more modern streets in central Delhi, you turn down a short alley and then can walk right in to this well. And unlike most other attractions in Delhi - there is no entrance fee here. As with most city attractions, the earlier in the morning you can find yourself here, the less crowded it will be.
The exact location can be found here.
PS. Like these images? Check out our Presets for Sale to create your own amazing travel photos!
2. The Streets of Chandi Chowk, Old Delhi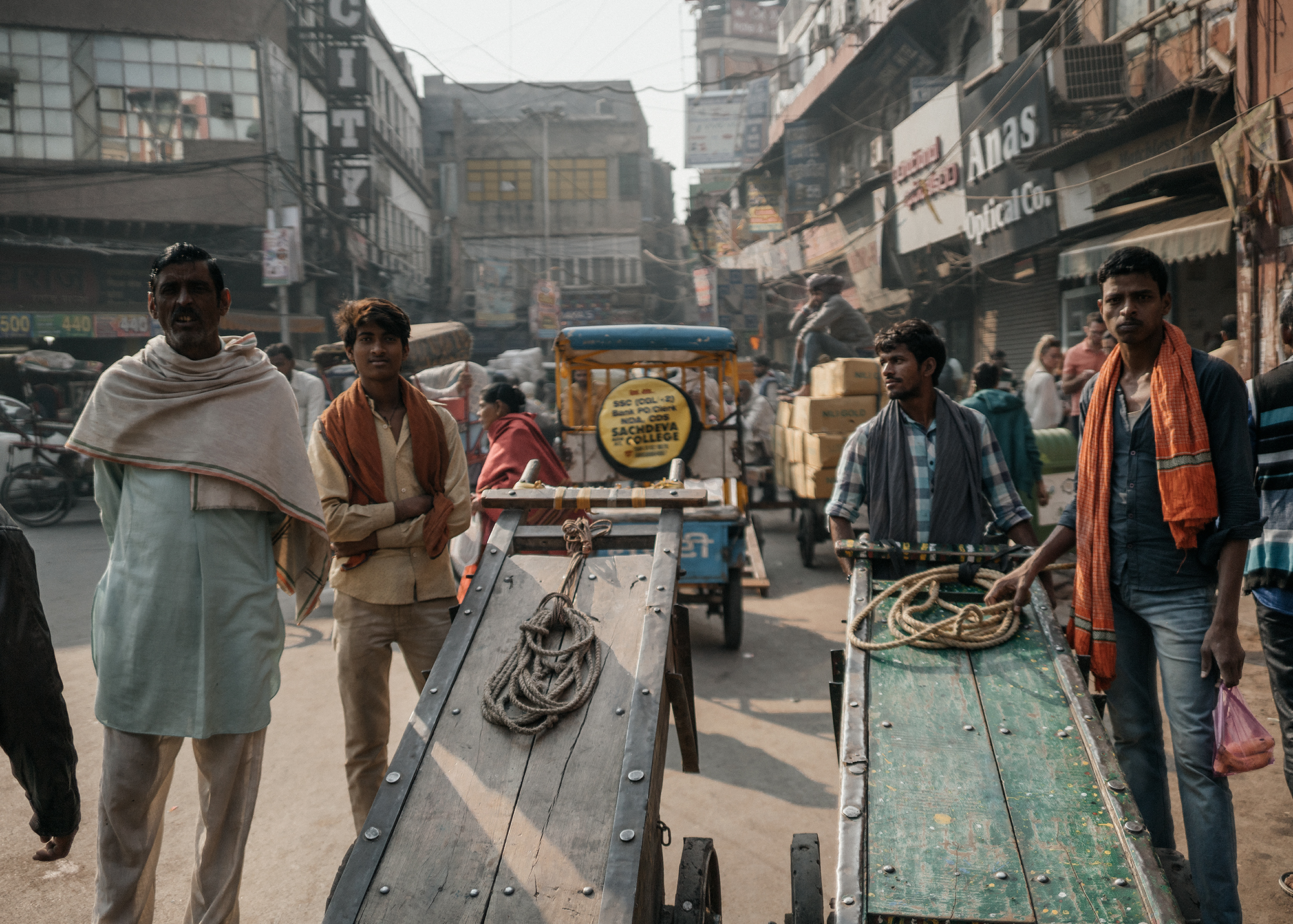 Before coming to India, what I had pictured of Delhi is what we found in Old Delhi - chaos, street vendors, spices, cows roaming freely, rickshaws, and a feeling of stepping back into the storybook worlds of Aladdin or Arabian Nights. Chandni Chowk, the main shopping street here, is well known and toured, but still feel authentic, wild, and an explosion to all of your senses.
3. Rooftop of the old Spice Market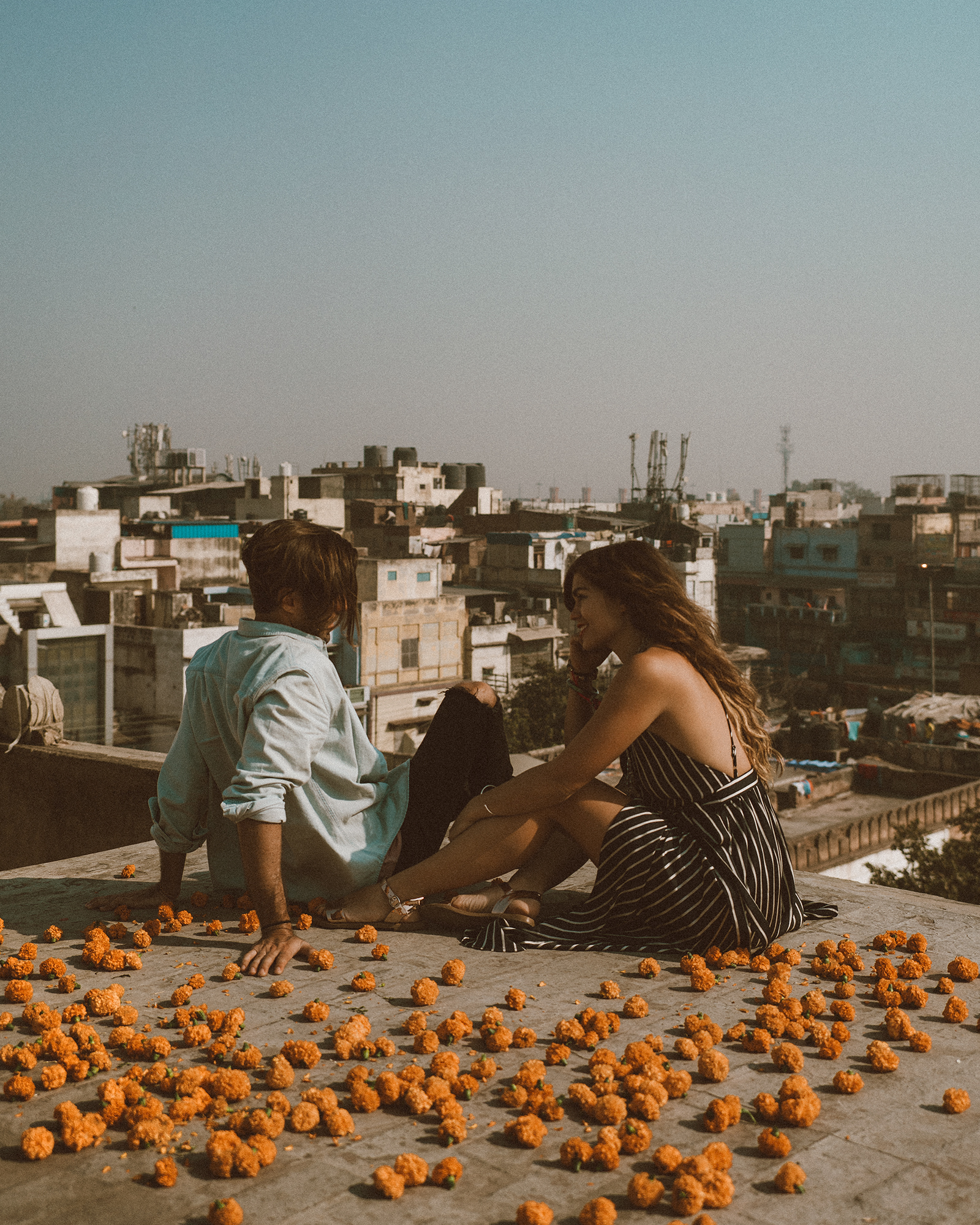 Right inside of Chandni Chowk is the street known for the famous Spice Market - Khari Baoli. The market has been running since the 17th century, and is still vibrant today, for both Indian locals and tourists. If you tour the market with a good guide - he can take you up to one of the rooftops for an incredible, dizzying view - and monkey sightings!
4. Cafe Loto at the National Crafts Museum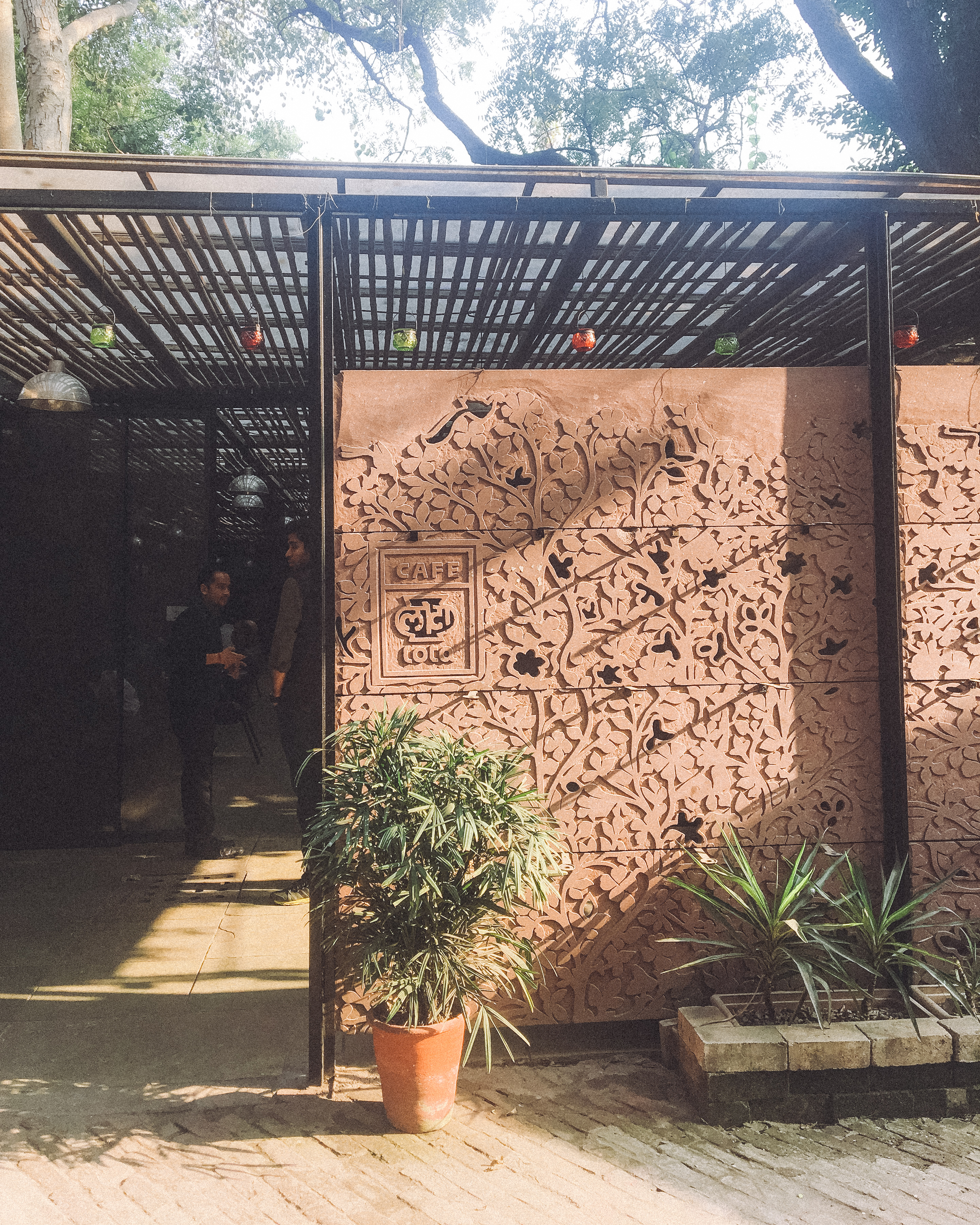 The National Crafts Museum was a surprise - we did not expect to enjoy it as much as we did. There are recreations of classic villages, and Artisans demonstrate traditional embroidery, weaving, carving and pottery. Just at the entrance is Cafe Lota - a gorgeous, Instagrammable cafe that feels millions of miles away from the chaos of Old Delhi. I have to be honest and admit, I have no idea that restaurants like this and the others mentioned here existed in Delhi, I completely overlooked the fact that this city of 19 million in a running city full of industry and life - and the comforts of the modern world. My expectations of India were completely shattered, thanks to gorgeous modern restaurants like this one.
5. AnnaMaya Restaurant at Andaz Delhi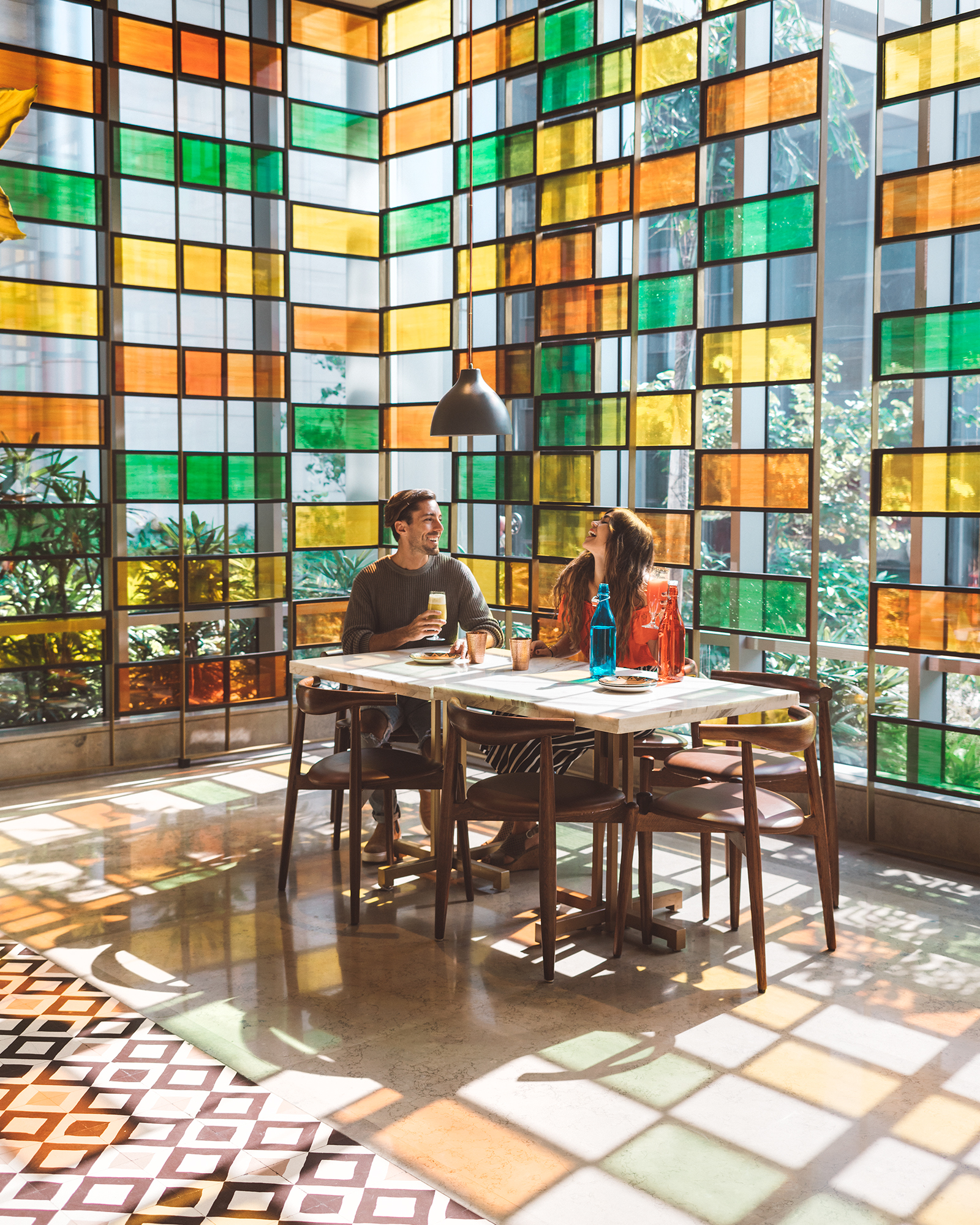 AnnaMaya is an impeccably designed, Food-Hall-style dining room filled with stations for every cuisine possible. From Northern and Southern Indian Food, to a tropical juice bar, decadent dessert counter, and a lightbox right in the kitchen here where they grow their own microgreens. Every corner of this cafe is a photo opp - especially the tables situated in this stained glass window. To get perfect shadows like this, get a table at noon! Located inside the Andaz Hotel
6. Qutub Minar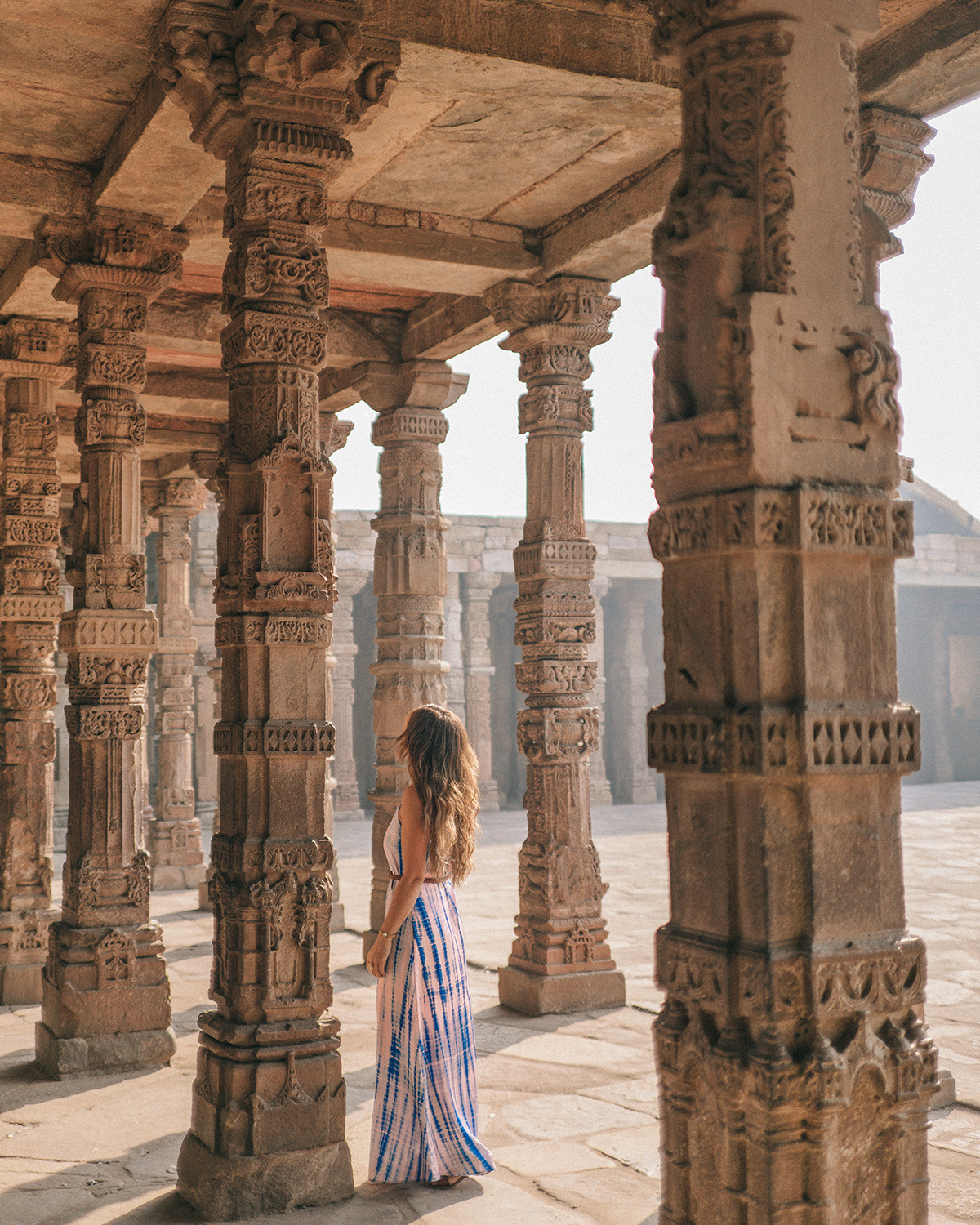 We stopped by here first thing in the morning, and it was absolutely gorgeous in Delhi's hazy morning light. A UNESCO Heritage site, the Mosque at the Qutub Minar complex dates back to the 1100s. There is so much to see and photograph here, it is definitely worth a visit in Delhi!
7. Lodhi Colony Art District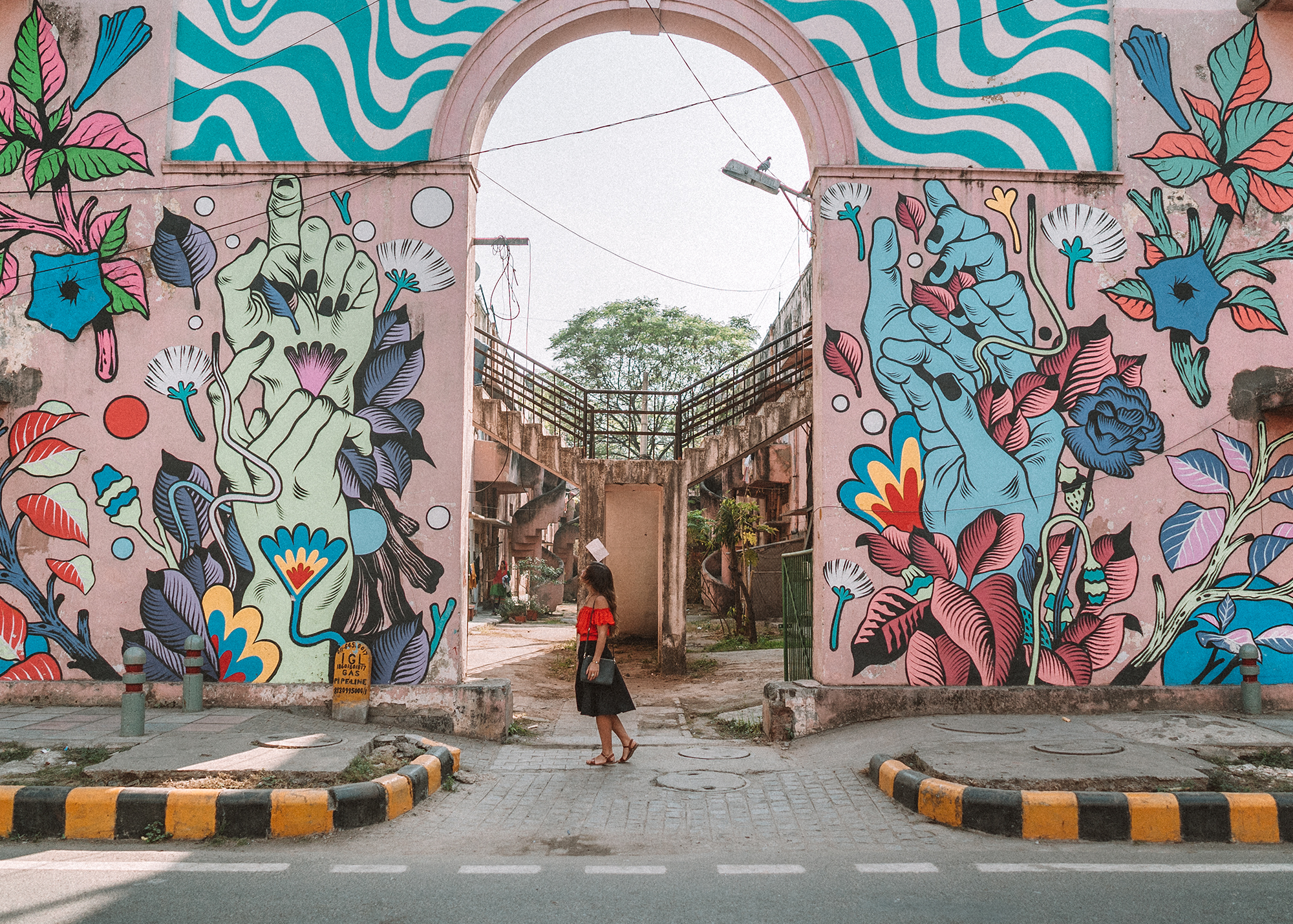 A lesser known spot, The Lodhi Colony - known as "India's First Open Air, Public Art District" is another totally different side of Delhi to explore. For blocks and blocks, the walls are covered in vibrant murals and art installations - just try not to stop and admire every single one! Read more about it here.
8. Hauz Khas Village Shopping District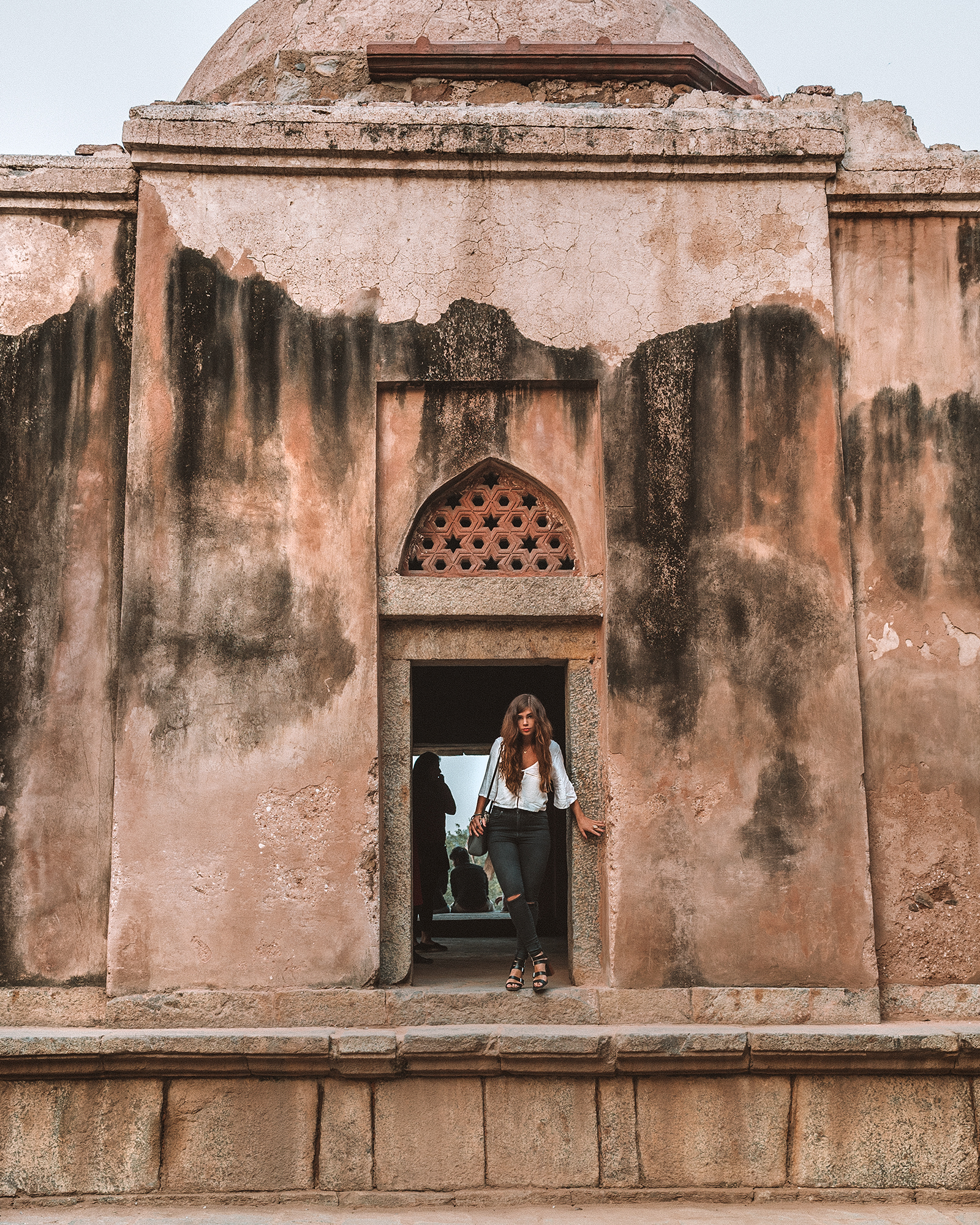 An area of Delhi not usually seen by Westerners (I tried to include a lot of those in this guide!), the Hauz Khaz district made me feel a bit like I was back home in Williamsburg, Brooklyn. Art, cafes, cool restaurants, boutiques, and nightlife abound. While you're here taking photos, stop to Check out Conde Nast's List of the best boutiques.
9. Hauz Khas Complex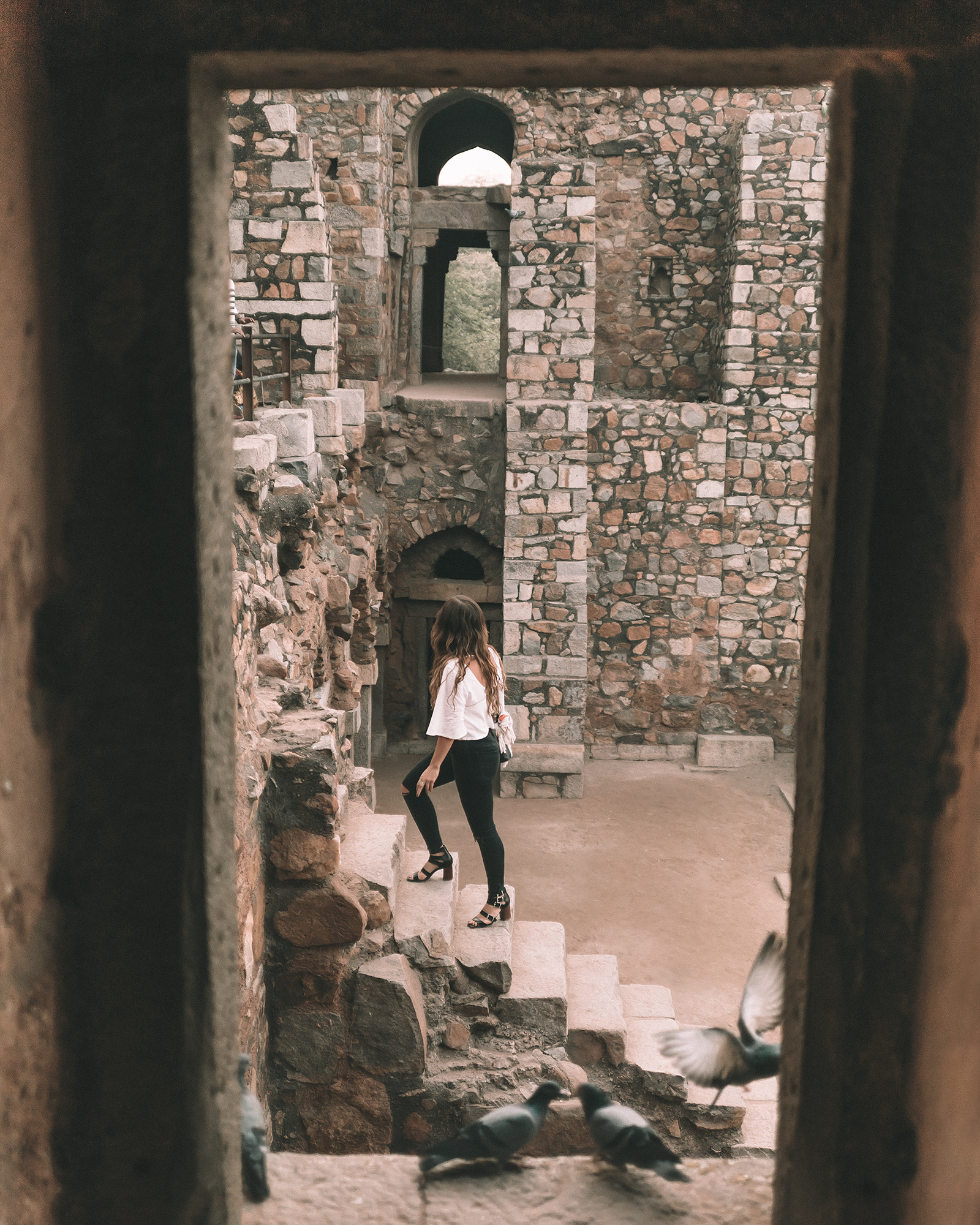 The shopping district of Hauz Khas surrounds the Hauz Khas Village Complex - one of my favorite sites in all of Delhi! The complex includes an Islamic seminary, a mosque, a tomb and pavilions built around a village with medieval history that dates back to the 13th century. In the middle of a park, you can walk and roam the ruins freely - with tons of nooks and crannies to explore.
10. Dilli Haat Market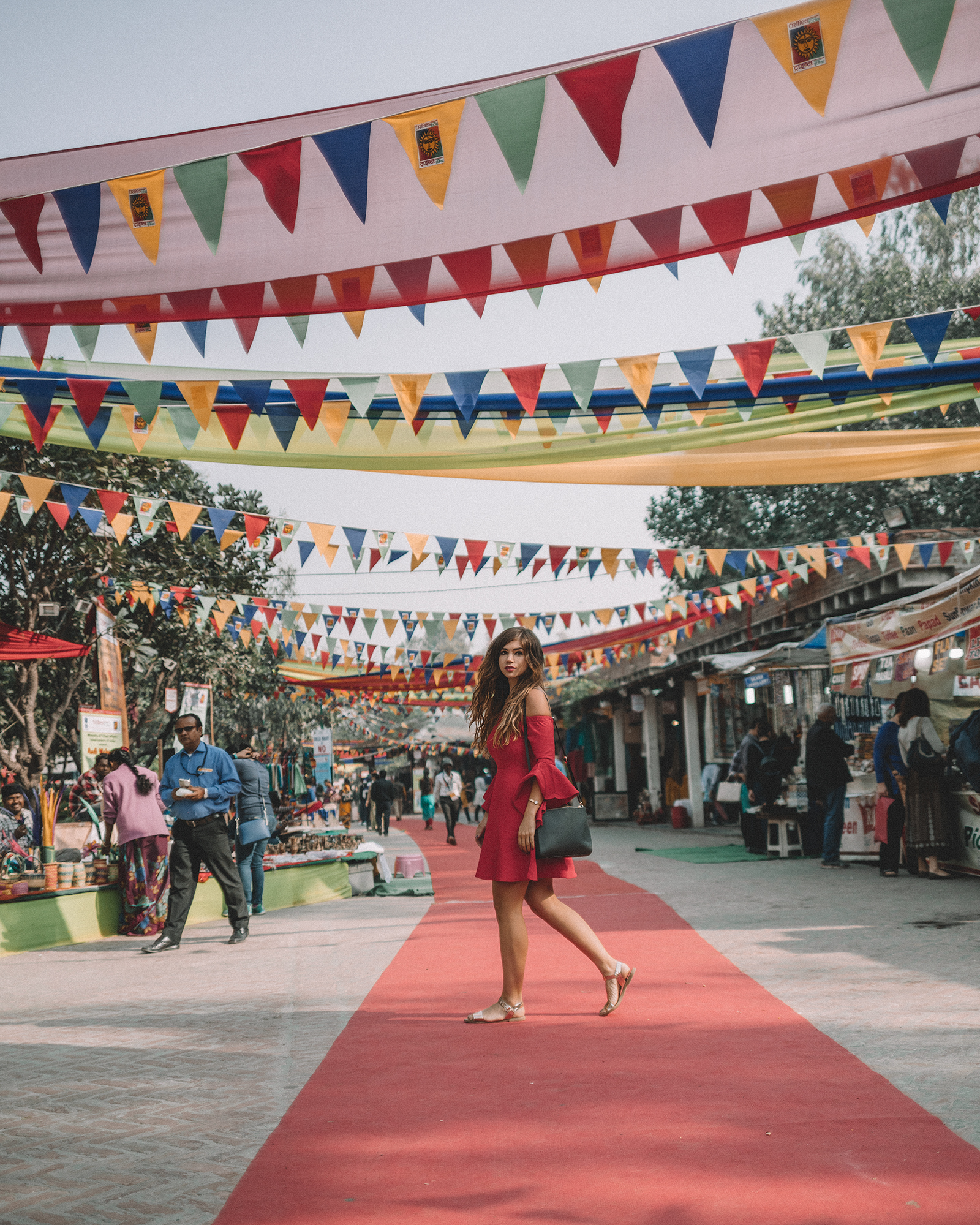 I am generally not a fan of markets - between the pushiness of sellers, the inauthentic goods and the feeling that they're all the same, going to markets is typically something I don't recommend - but Dilli Haat was a truly enjoyable experience. Featuring goods and handicrafts from all over India, there was a lot to see here - and a lot I wish we could have brought home with us! If you're planning on shopping in India, this is one place to definitely check out - and is also extremely photogenic.
11. The Red Fort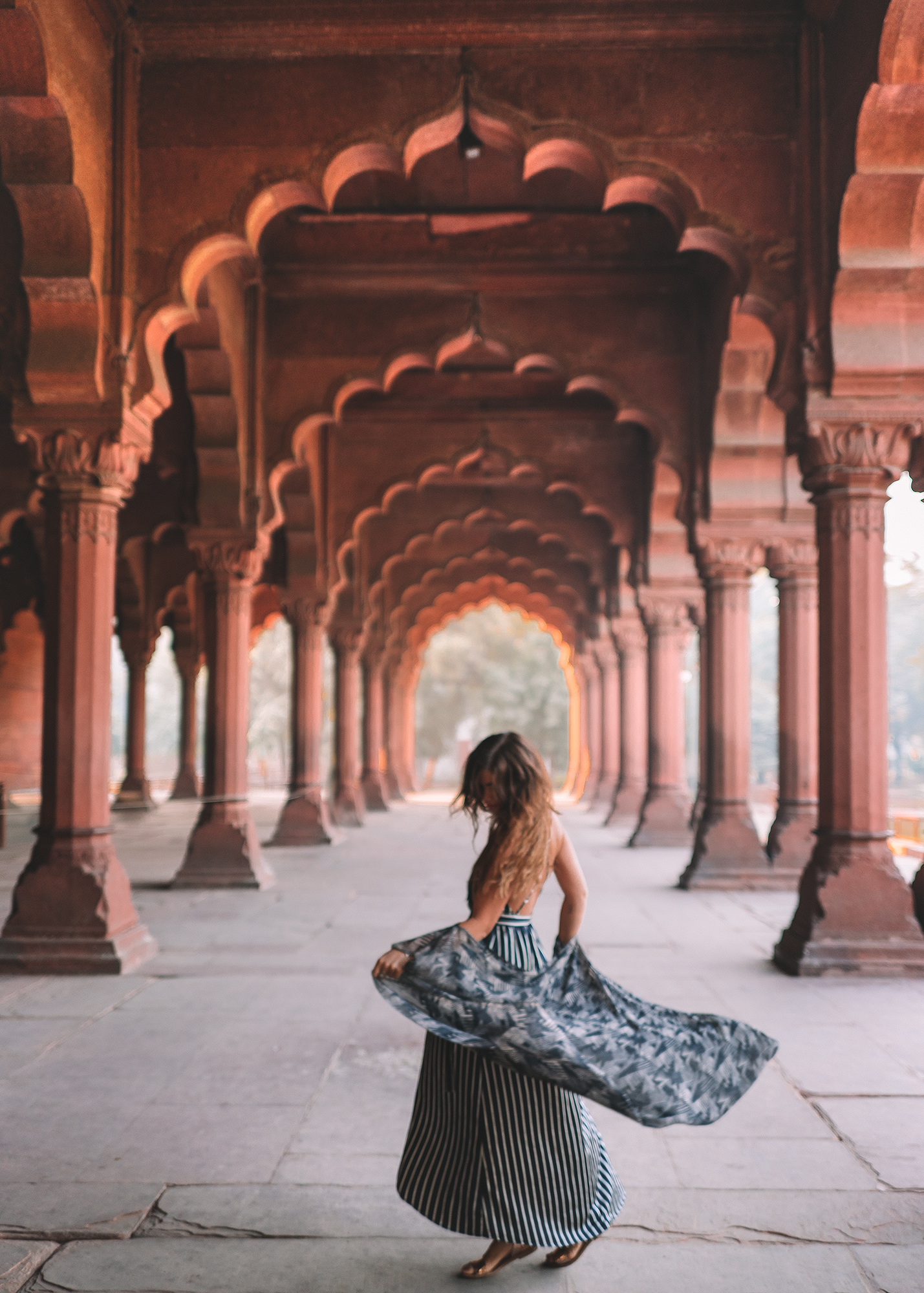 This was the one place in Delhi I knew I had to see - The Red Fort is an icon of the city, and a gorgeous place to visit. Again, we went here early in the morning, which is typically the only way to get shots like these!
12. Grappa Restaurant at The Shangri-La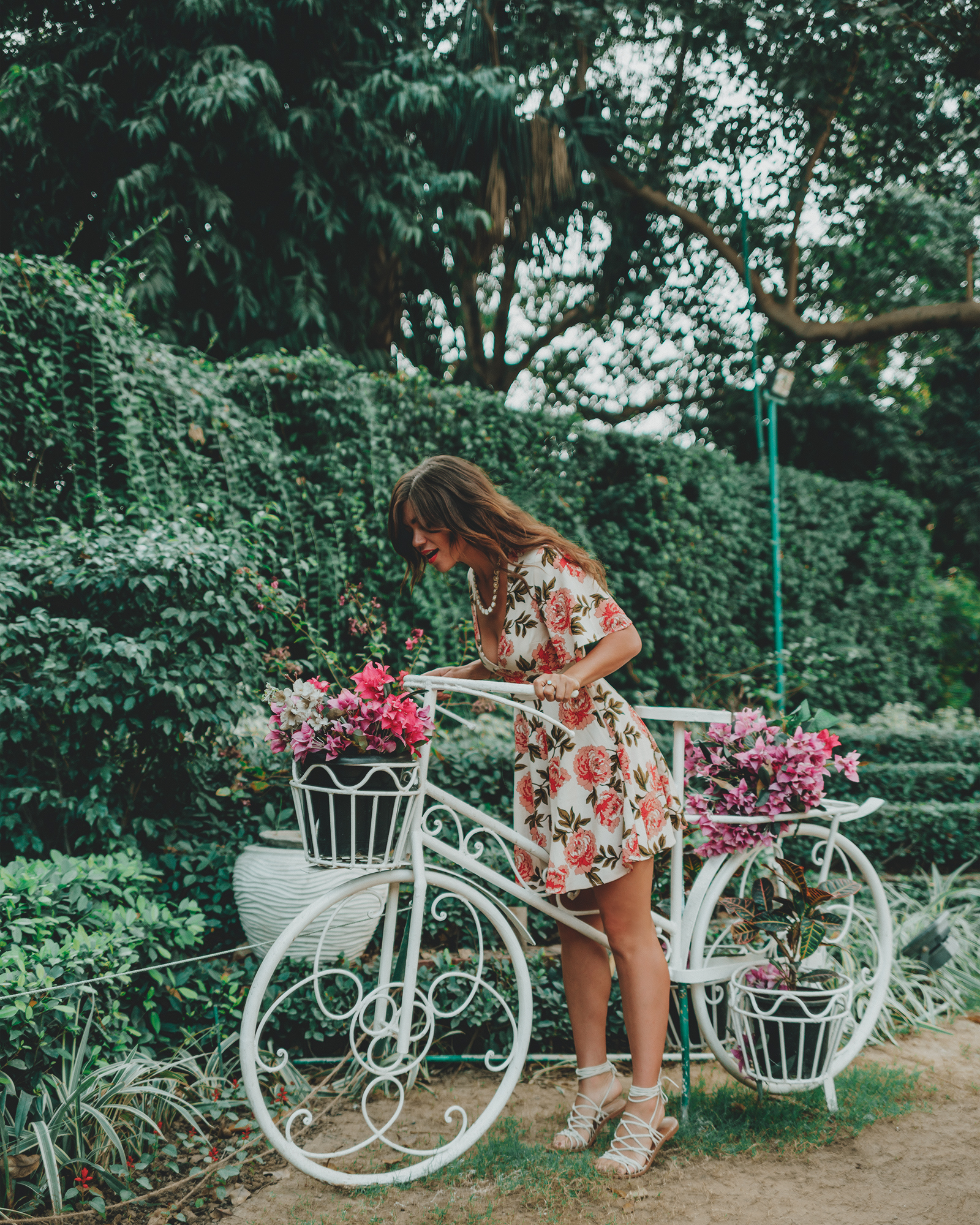 The Shangri-La Delhi is a gorgeous, amazing hotel, and a complete Oasis in the center of Delhi - read more about our stay here. There are endless areas to shoot all over the hotel, but my favorite is their authentic Italian restaurant, Sorrento. With outdoor seating in this lush, green garden filled with these dreamy Alice in Wonderland accents - and that doesn't even start on the meticulously done interiors OR the food. Sorrento is well worth a stop for some of the best Italian outside of Italy and a photo opp.
13. Juniper Gin Bar at Andaz Delhi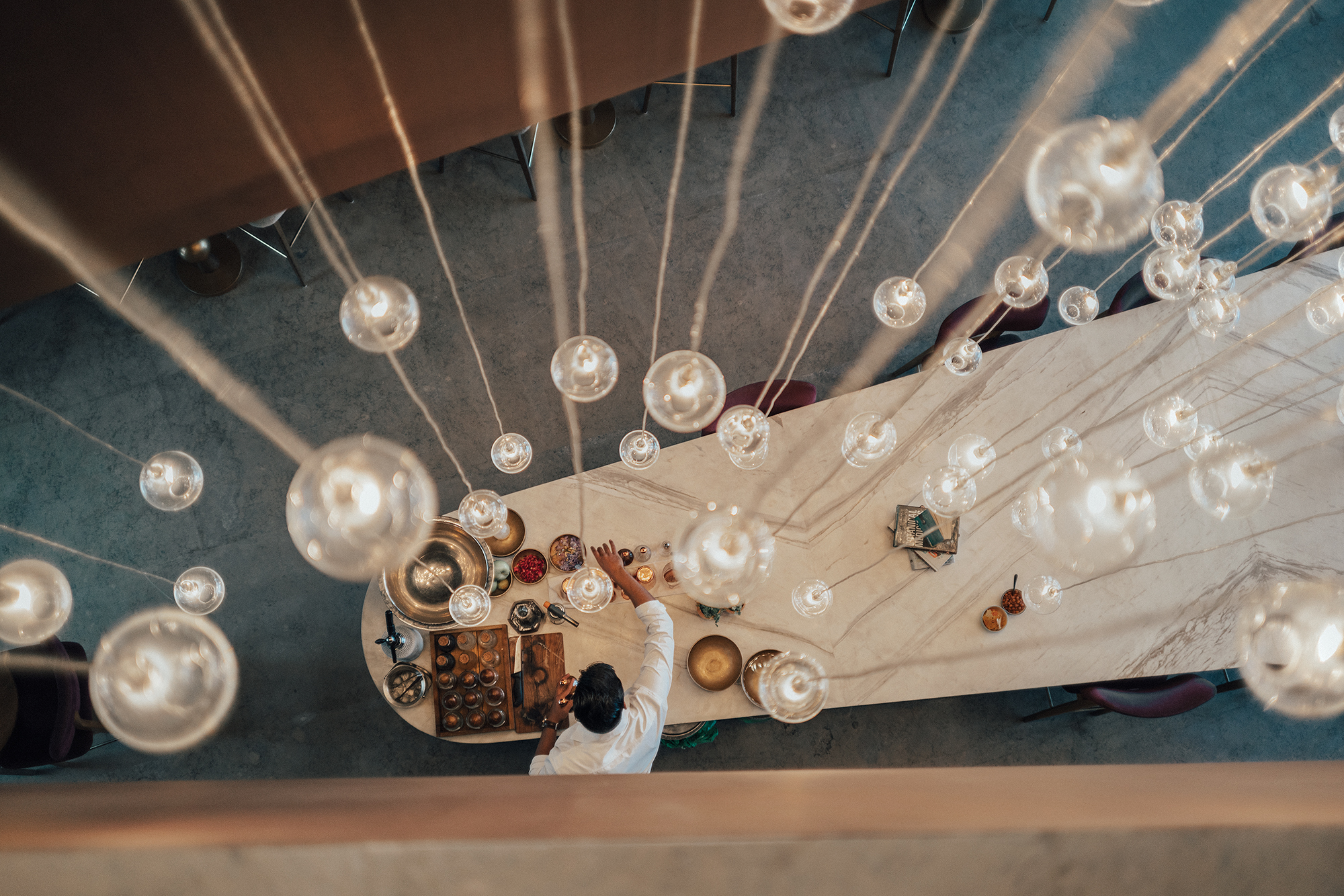 The Juniper Gin bar, tucked into the lobby of the Andaz hotel, is stunning - and features 40 different flavors of their own house-made gin. The bar snacks are decadently presented and the craft cocktails, perfection.
14. India Gate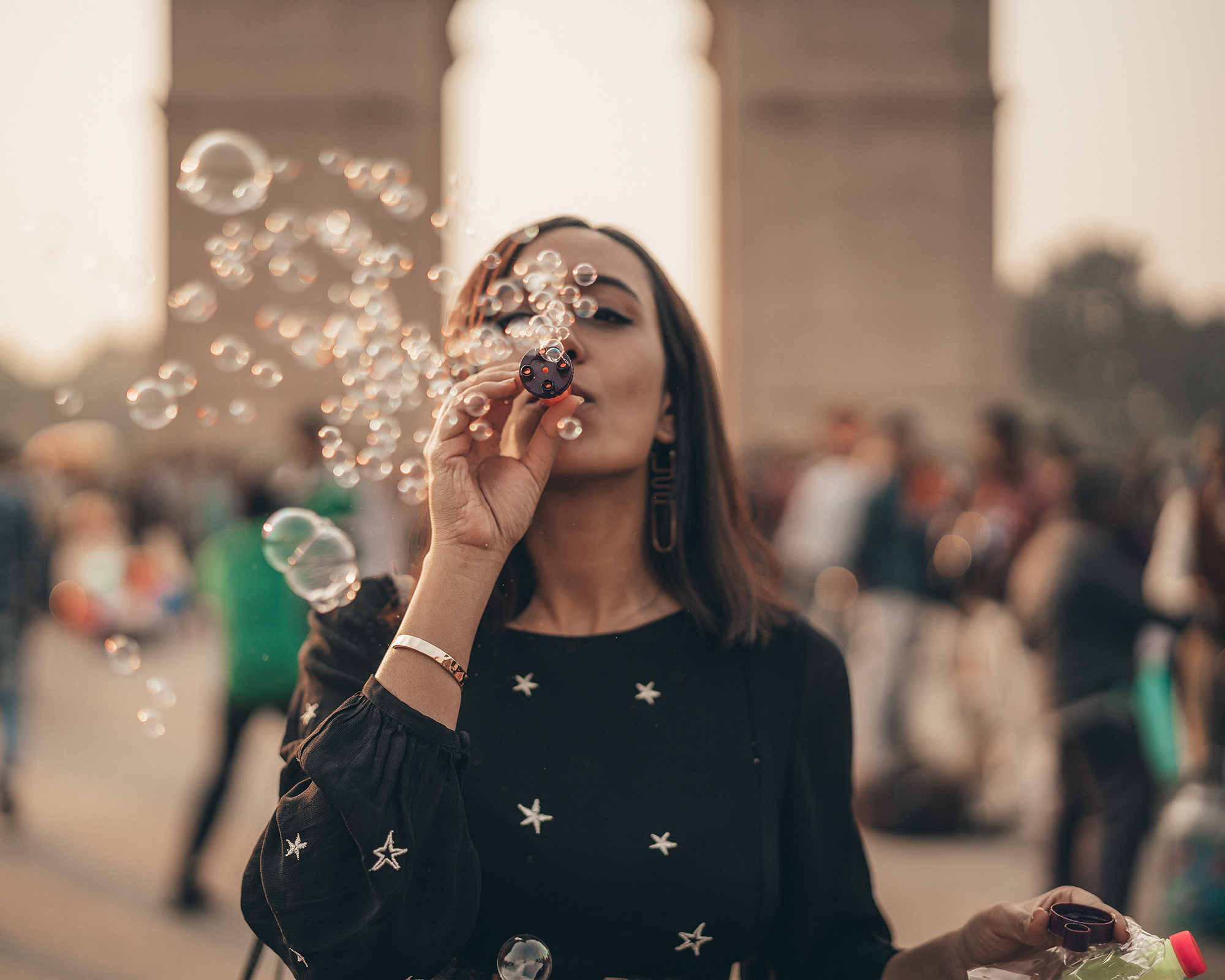 The India Gate, built in 1931 and modeled off the Arc de Triomphe in Paris is a sight to see in itself, but the real attraction here is the chaos and crowds of the surrounding park. From street vendors to school children, tourists, and performers, the park here is somewhere between a party and Times Square - and we just got a pack of bubbles and enjoyed the chaos.
15. Veg Non Veg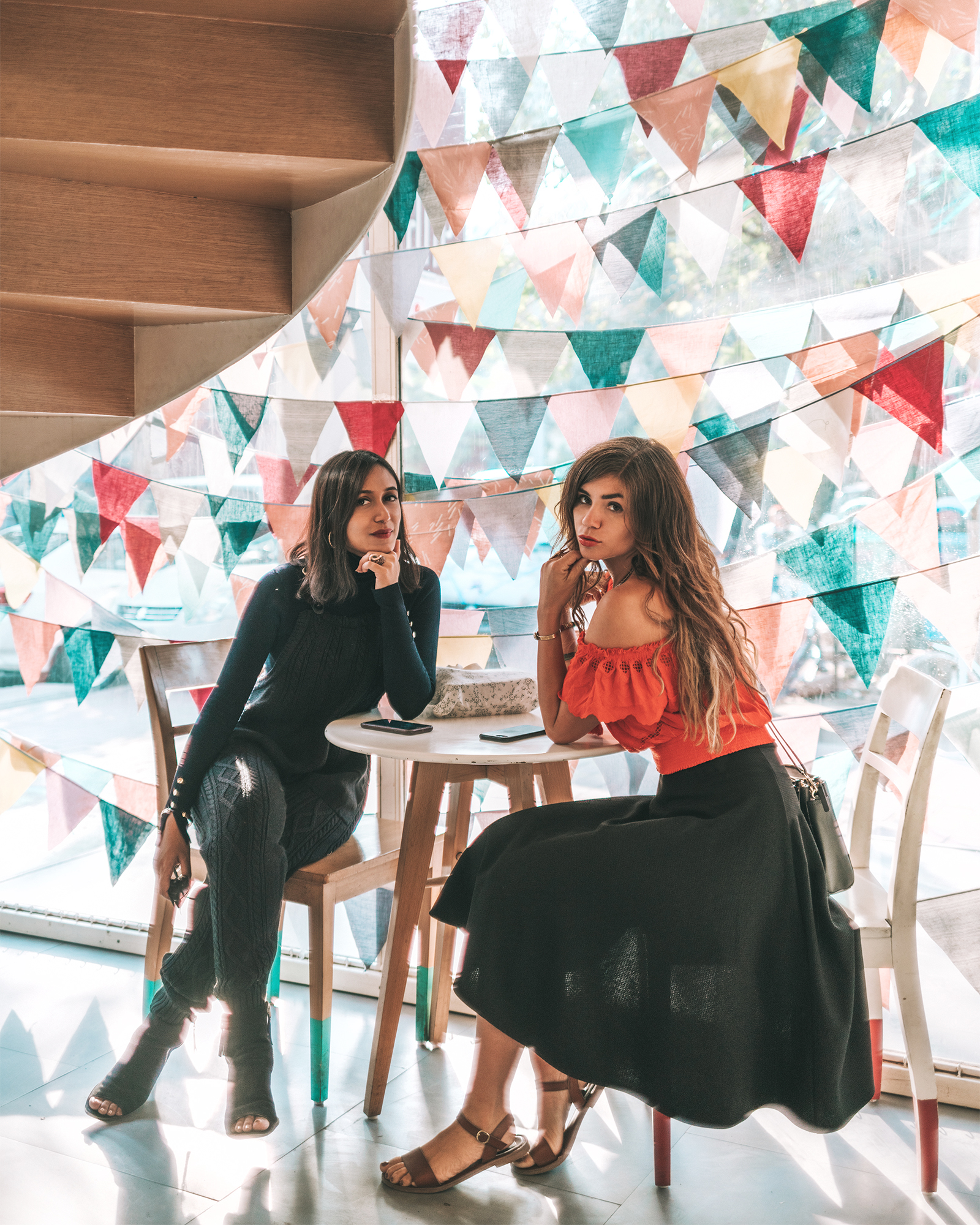 A multi-level sneaker store, cafe, and pizzeria in one - Veg Non Veg was one of the most unique shops I have seen anywhere. Located on a cute street full of boutiques - and look at how cute and photogenic this little tables in the window are!
16. The Streets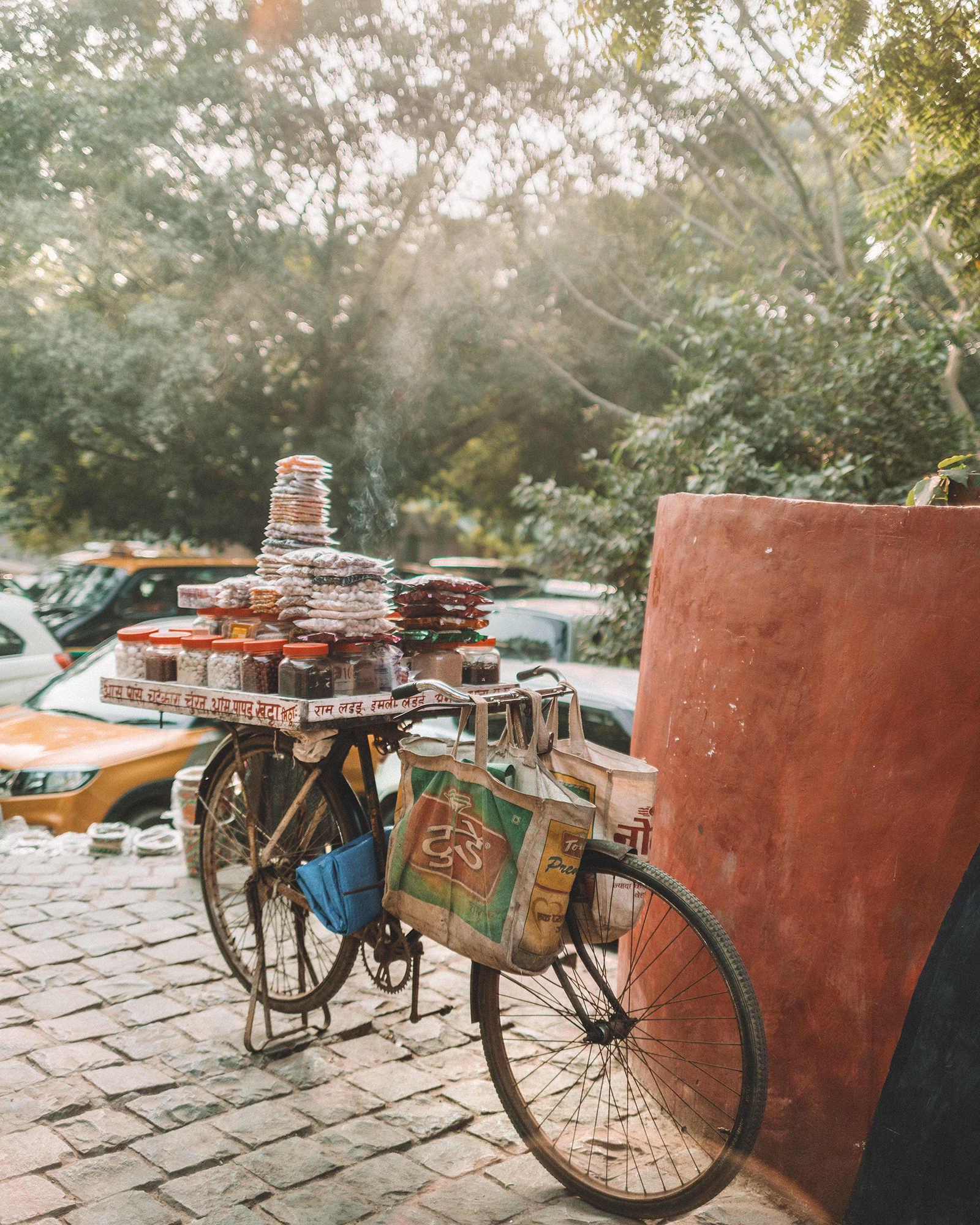 More than almost anywhere, there is endless amount to see on the streets of Delhi. Overall, almost everyone we met was friendly, and more than almost anywhere, people did not mind having their photo taken - many seemed to really enjoy it. Be cautious, but take to the streets and see what you will find.
What to watch out for -
Delhi is a vibrant city full of culture, history, and life (and 19 million people), which like any where else in the world, has it's set of problems and frustrations. Here are a few things to watch out for
"No Modeling!"
This was a new one for us - at a few of the sites mentioned, we were told my security that "modeling" was not allowed... but photos were. It seemed like everyone else taking tourist photos were not stopped, but us taking our photos were stopped - at both the Agrasen and Qutub we had a similar situation. However, our local guide assured us that we were not actually breaking any rules. But, be mindful here.
"Selfie?" Selfie?"
We encounter our fair share of people wanting to take photos with us all over the world - I assume that because we're dressed up and usually have a couple of cameras and a video rig, that people think we're some kind of celebrities. However, India takes this to a whole new level. There have been countless blogs written on this unique phenomenon, but long story short - Indians love to take photos with foreign tourists. I never felt unsafe and the people were always friendly, but be careful because one selfie can lead you you attracting a line of 20 people, and can start to take up too much of your time. Sometimes you have to just say no.
Photo Fee Not Included
A number of sites have multiple entrance fees - one for yourself, one for photo, and one on a completely different level for video. The photo fee is usually very minuscule, and not something to worry about. However, most video work is banned if you don't get a separate permit or pay a much large fee. If you're planning on recording some video here, keep this in mind, and it IS enforced.
Get Inspired: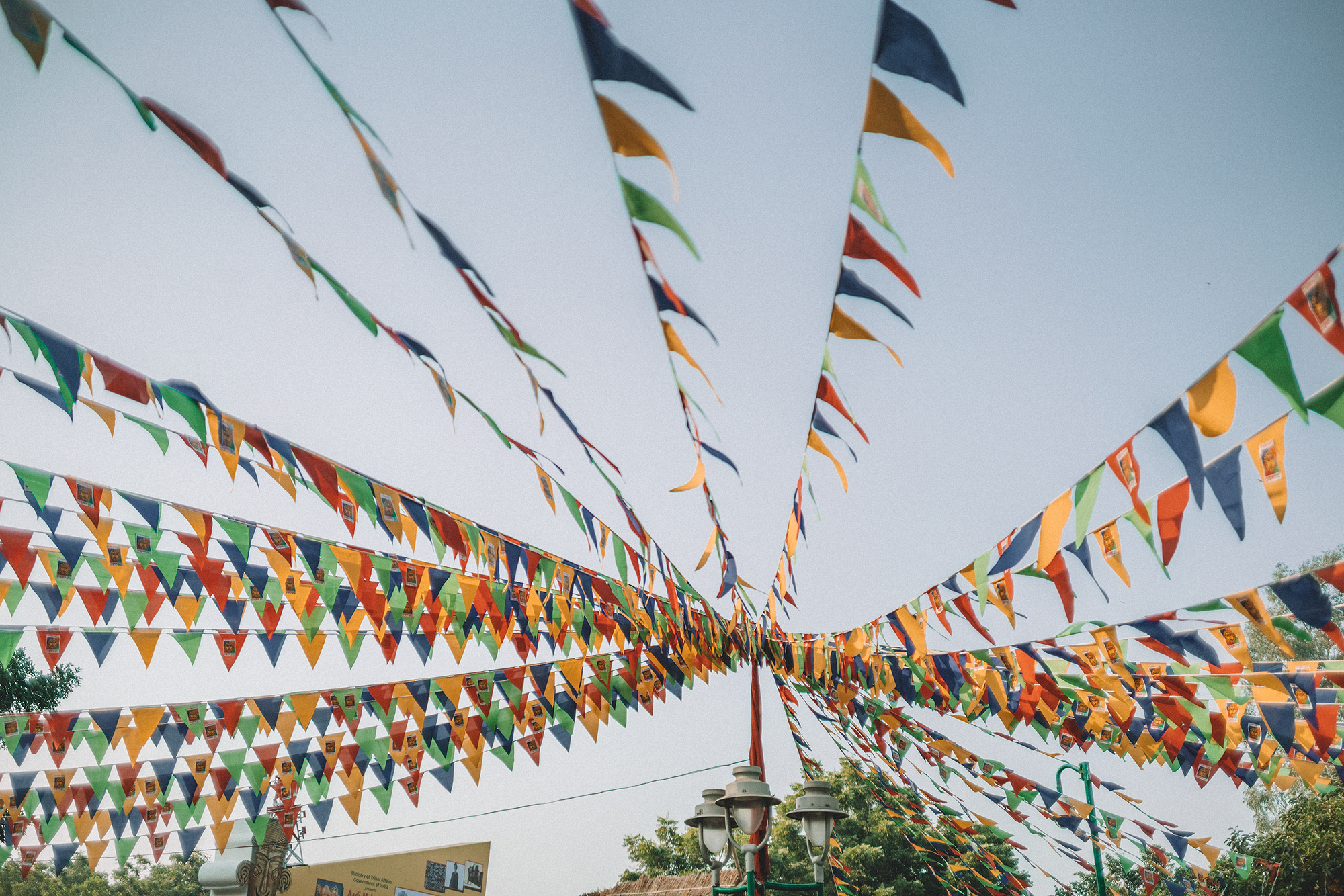 Dilli Haat Market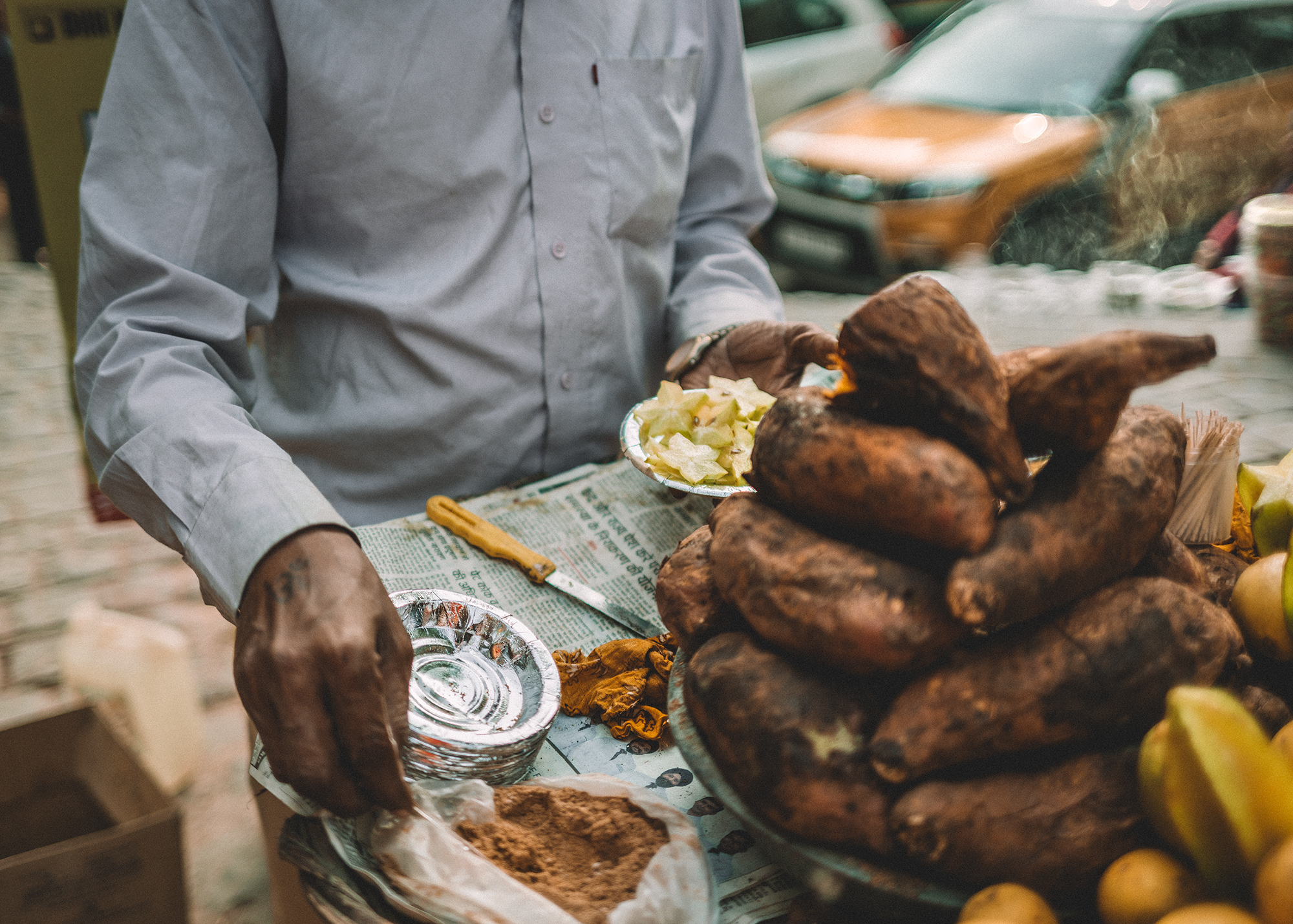 Starfruit and Sweet Potatoes, cooked street-side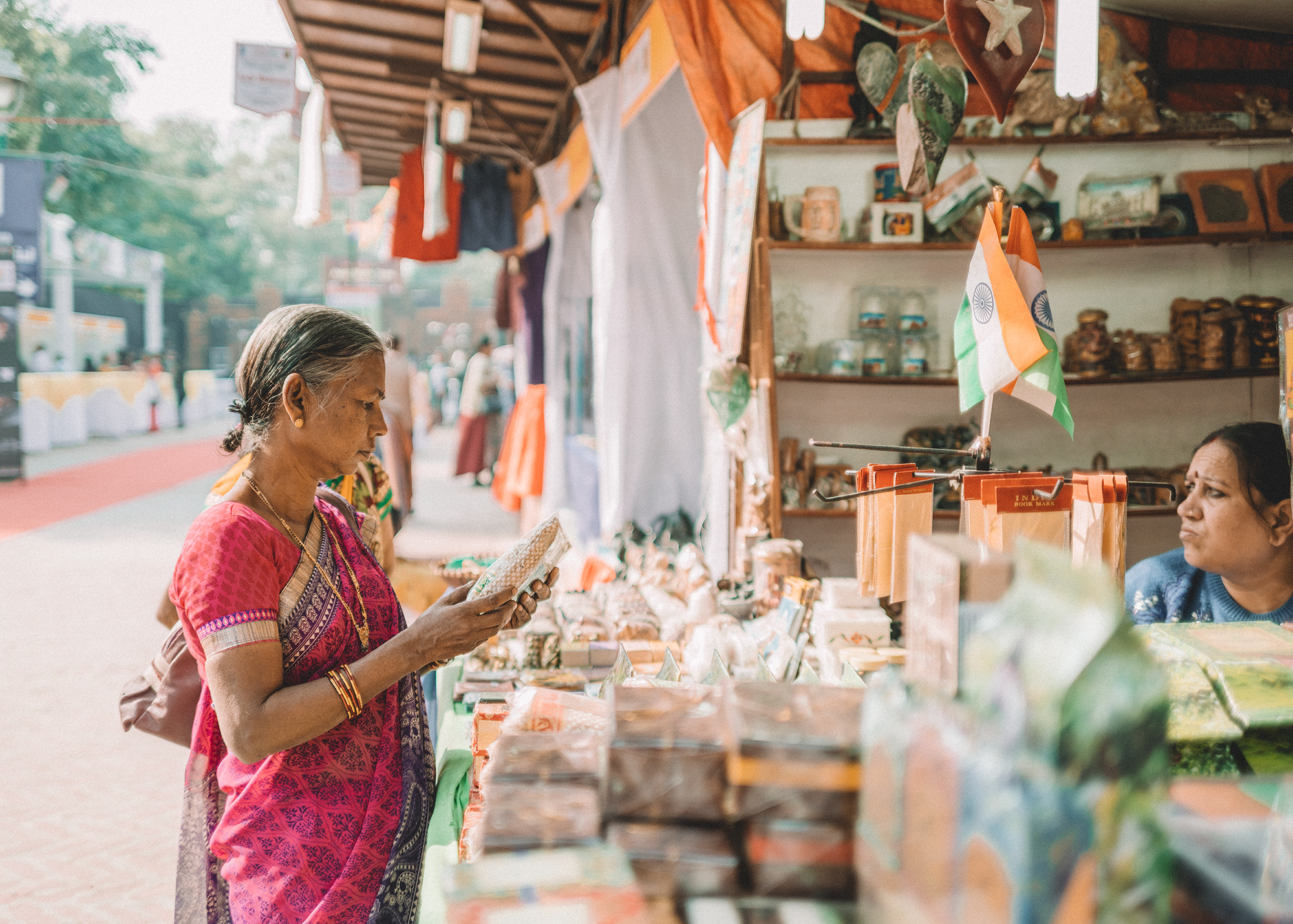 Dilli Haat Market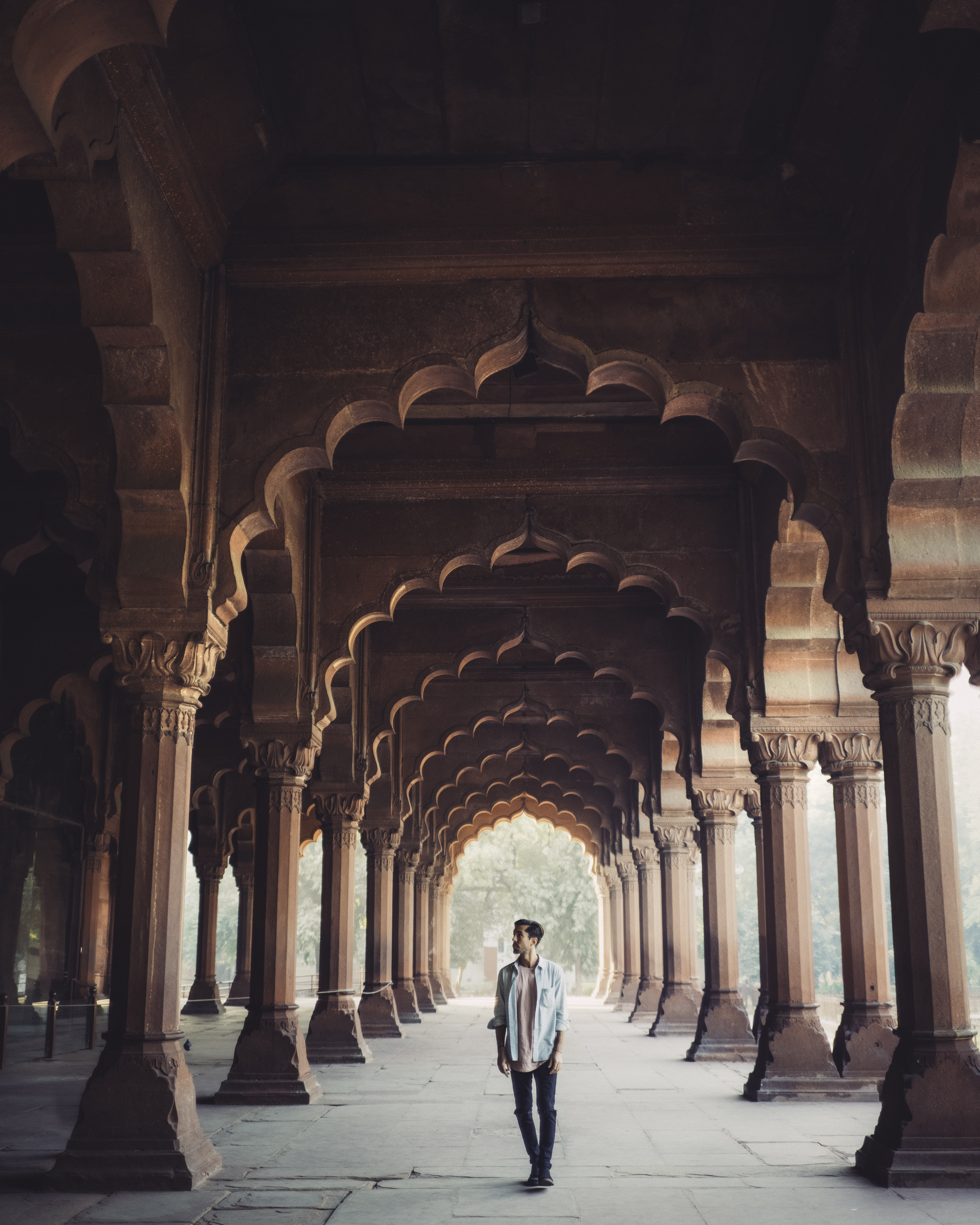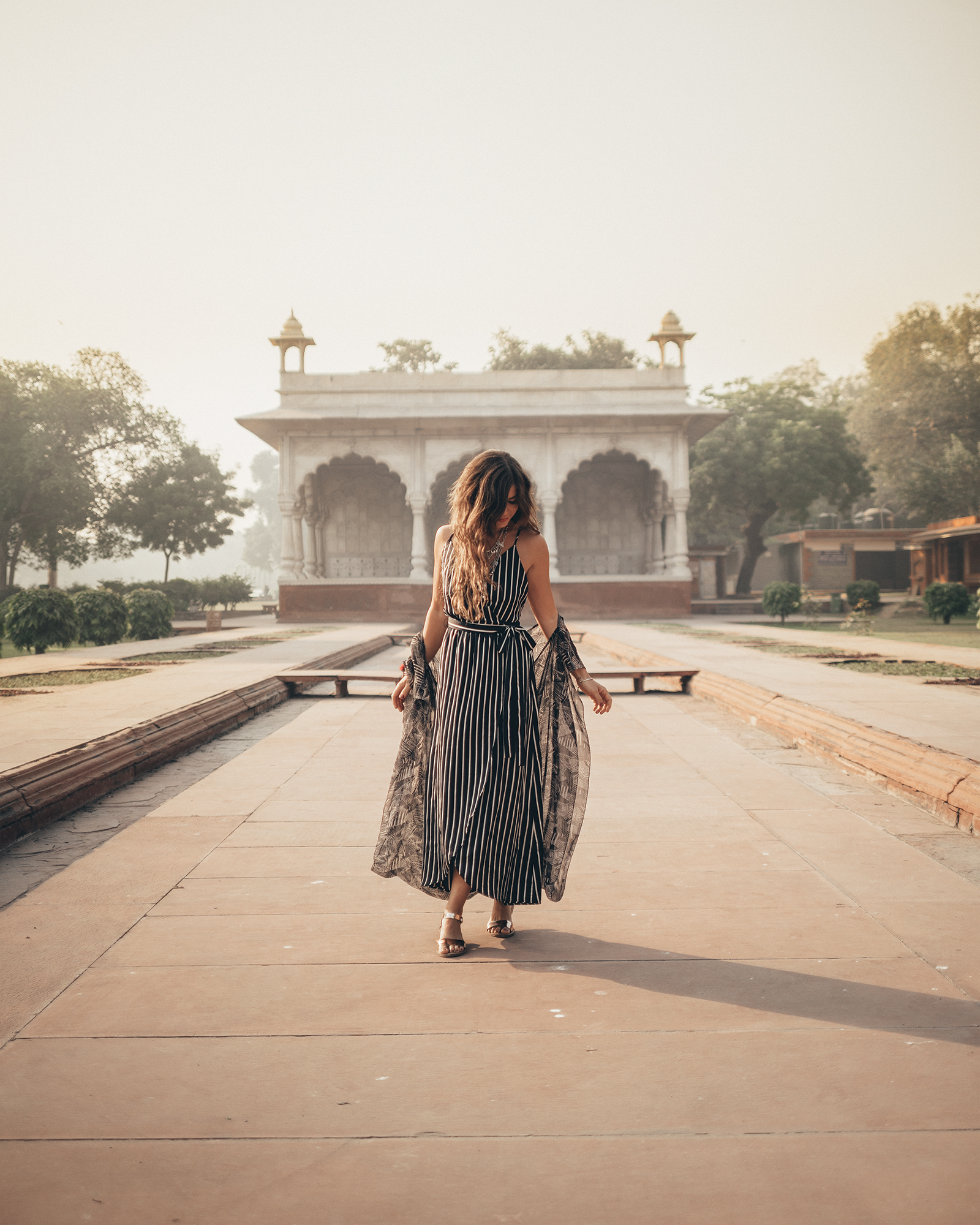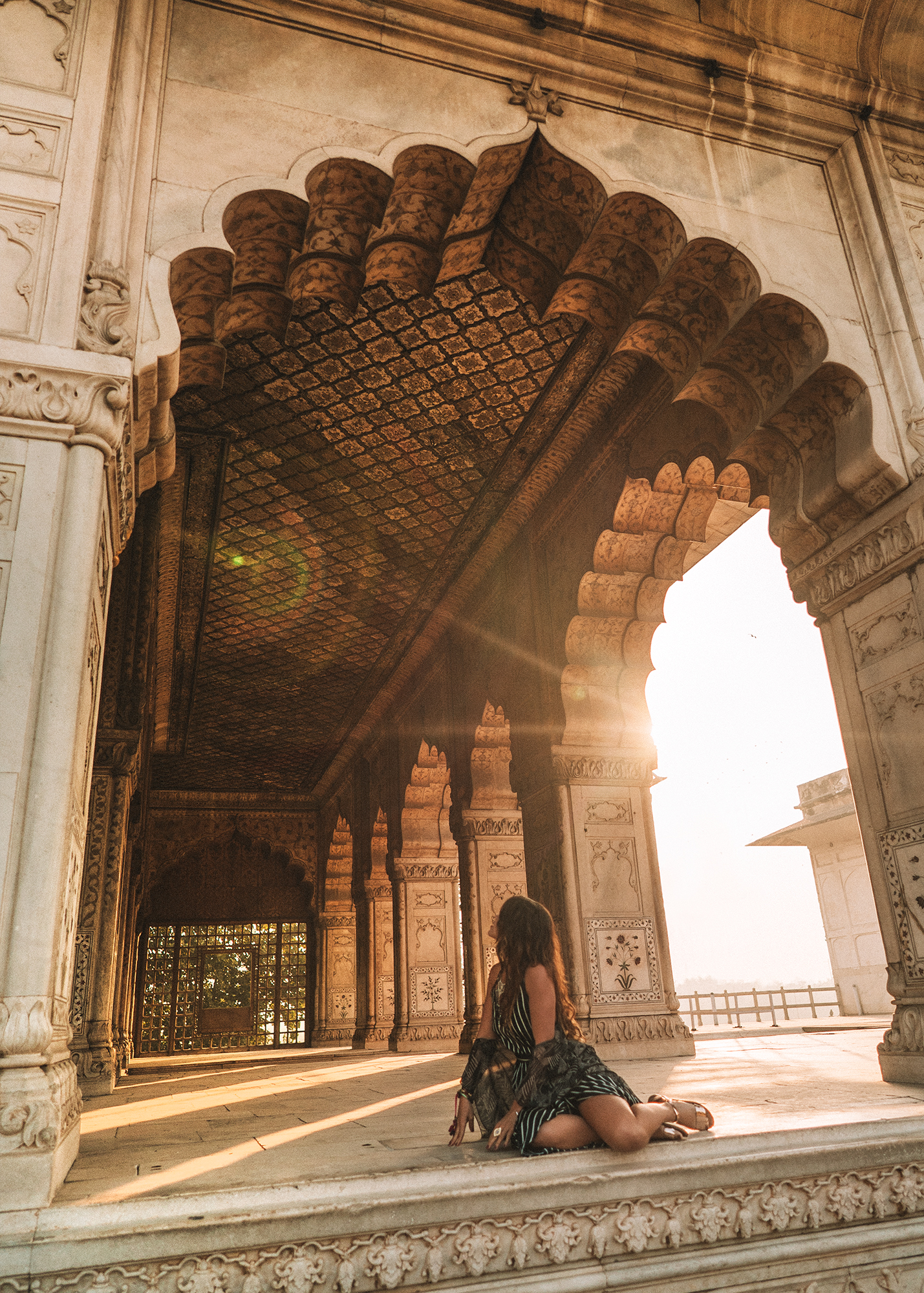 The Red Fort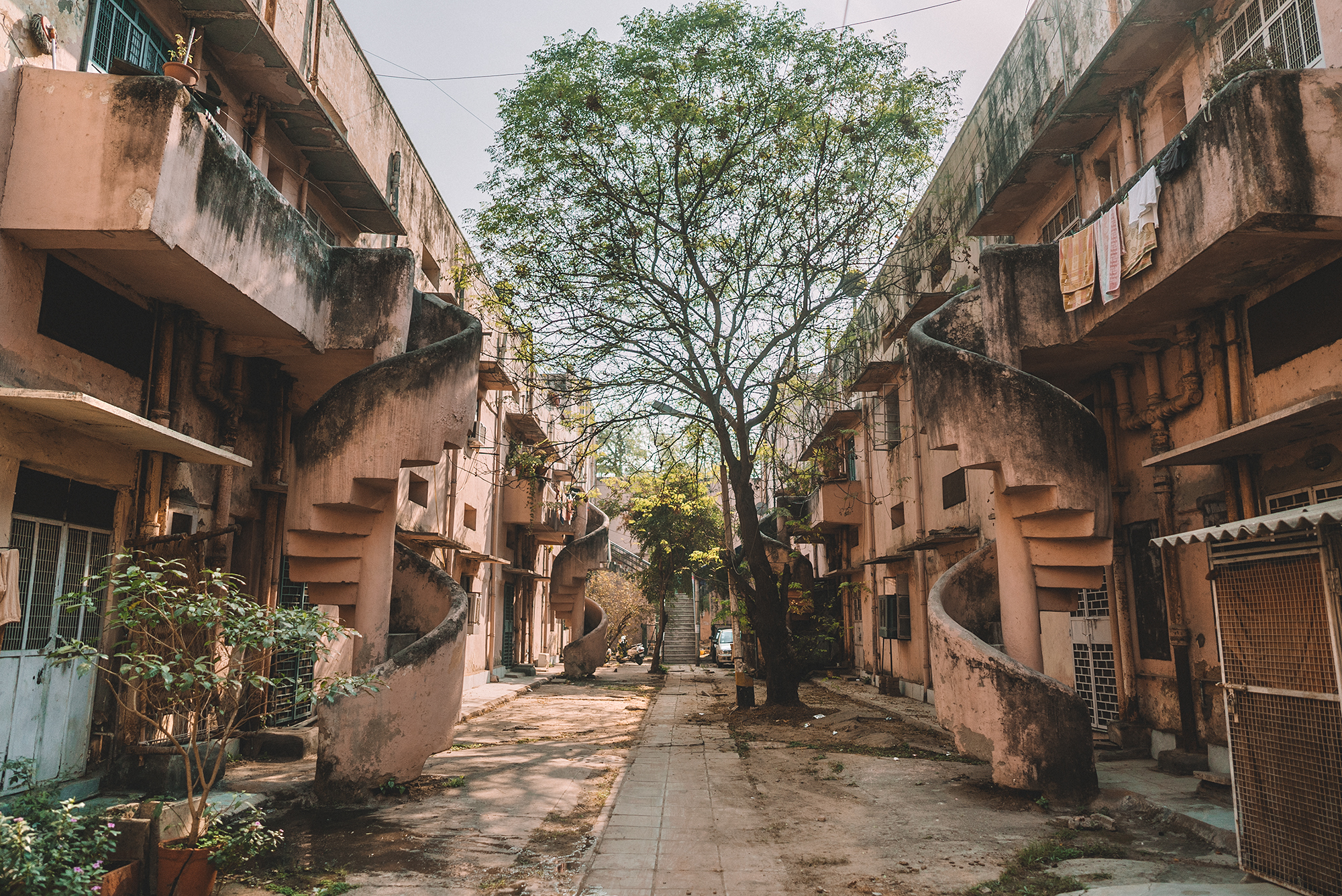 Lohdi Colony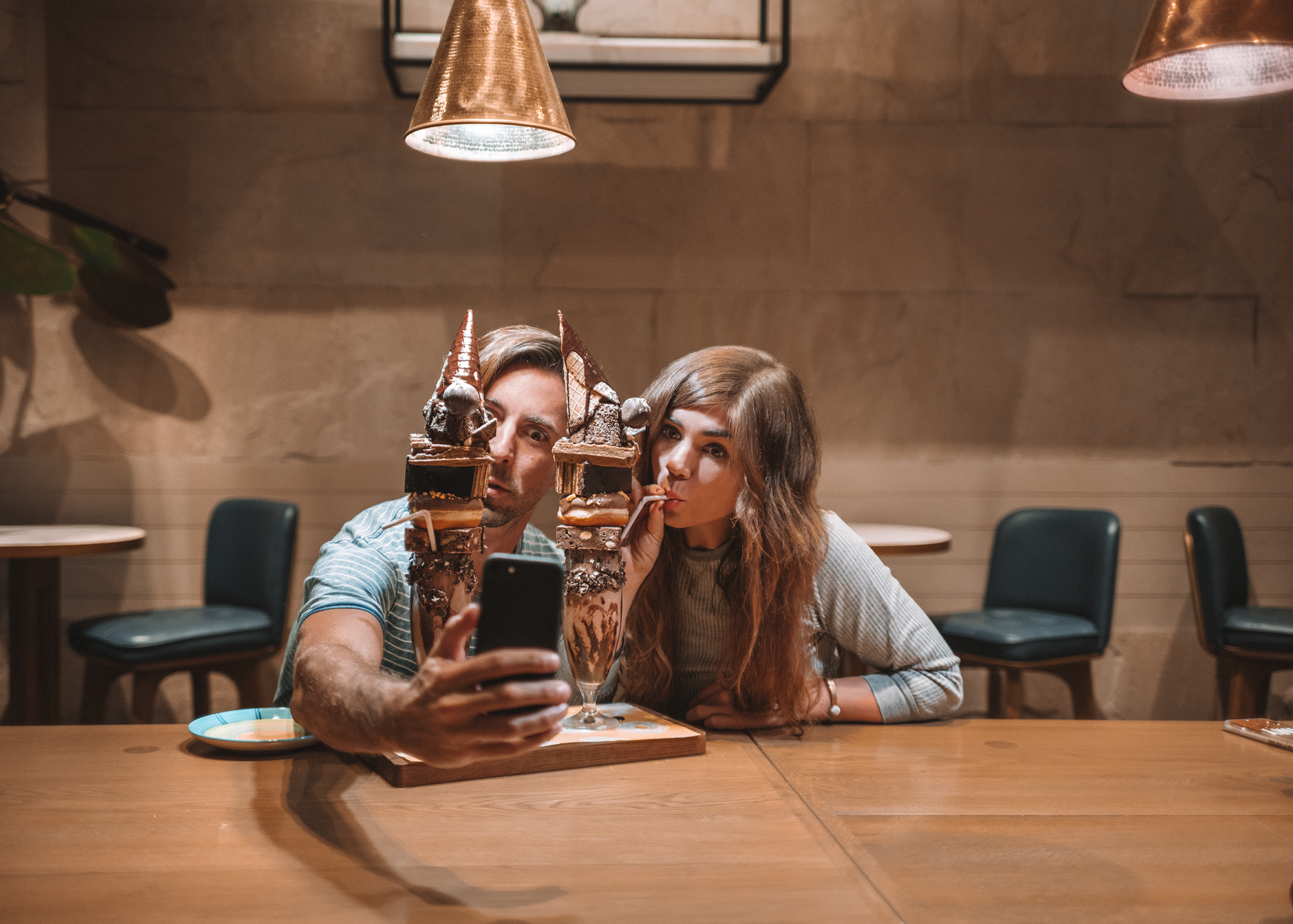 This you saw enough of AnnaMaya at the Andaz Hotel? You definitely haven't until you see these monster shakes!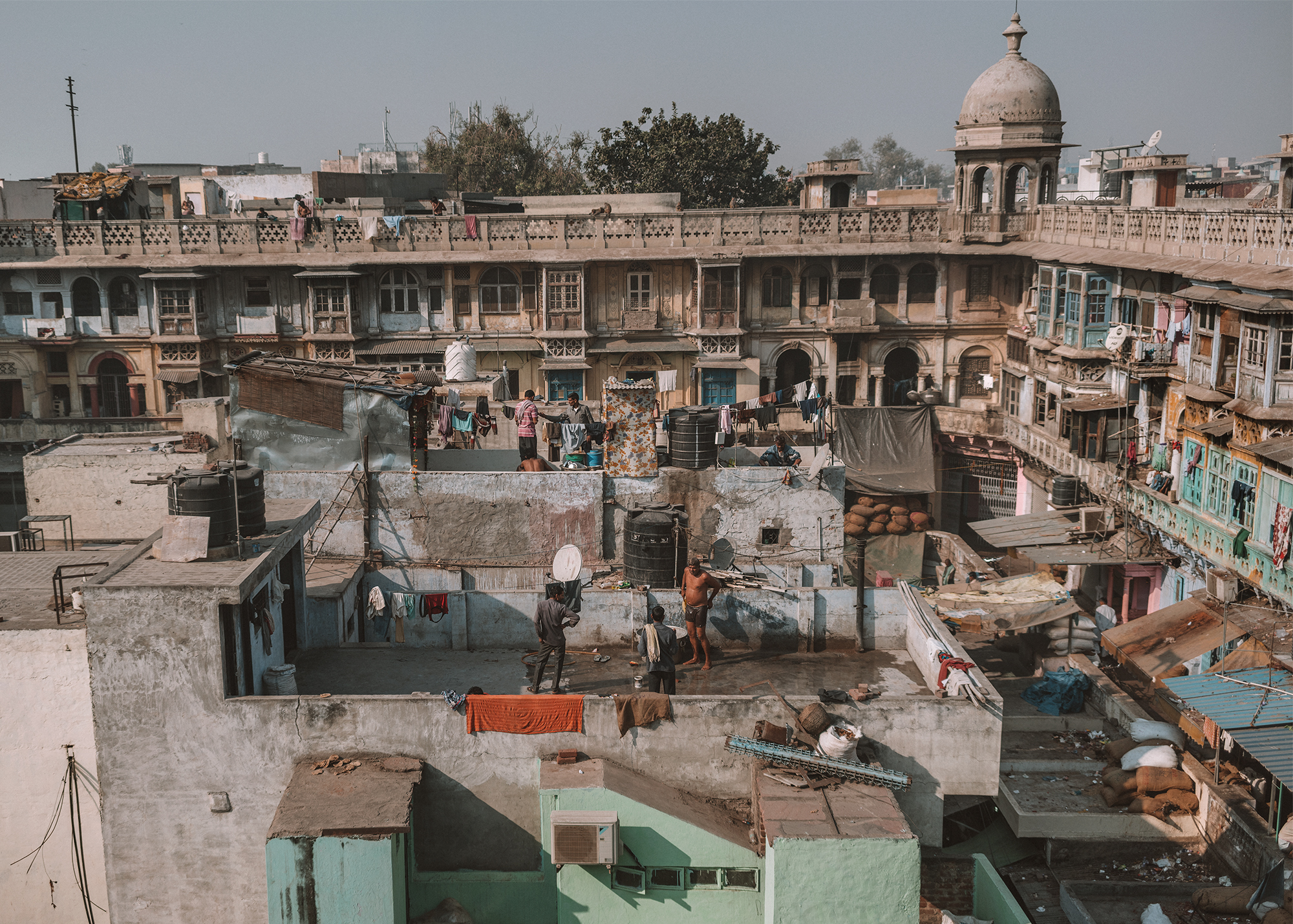 Rooftop of the Spice Market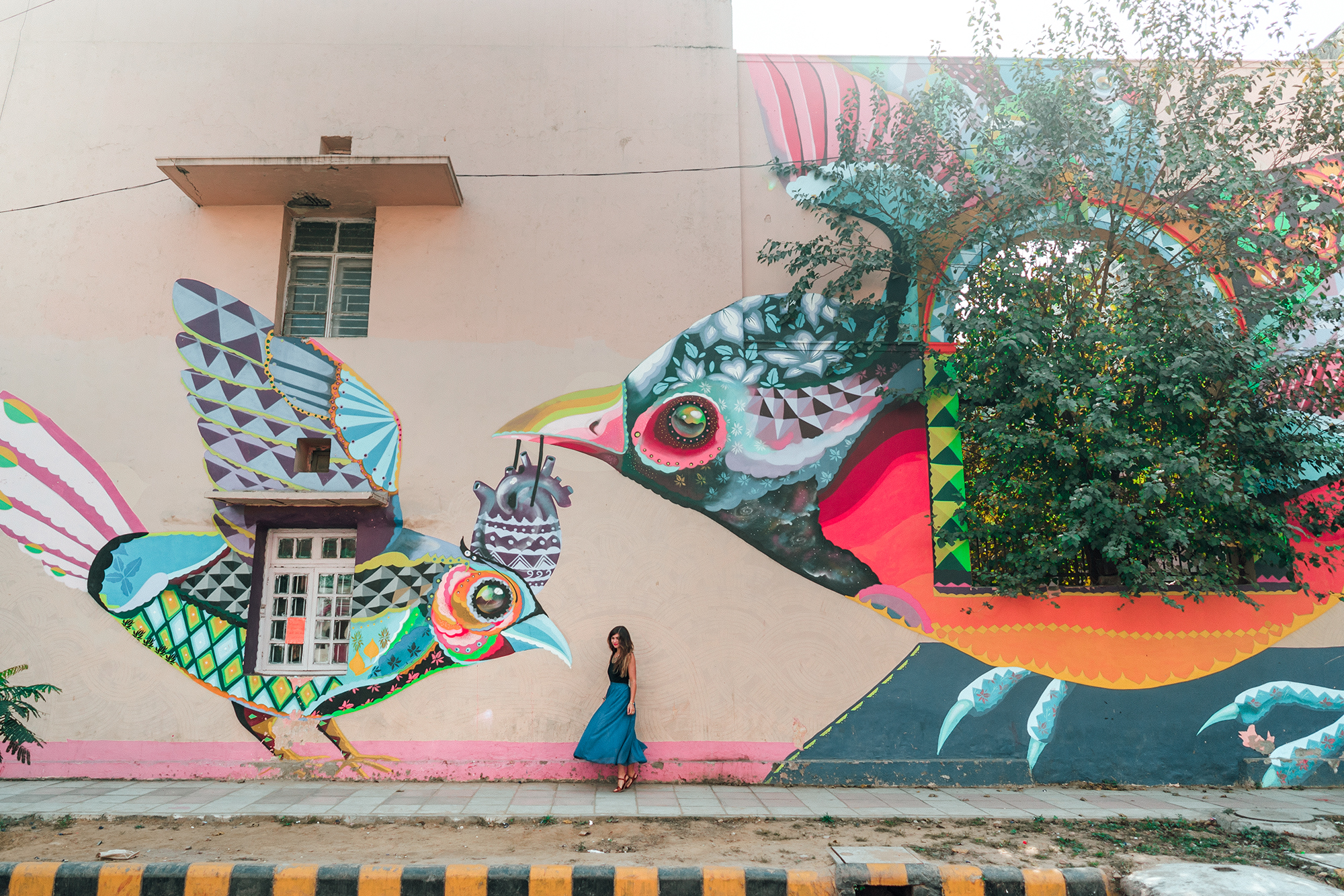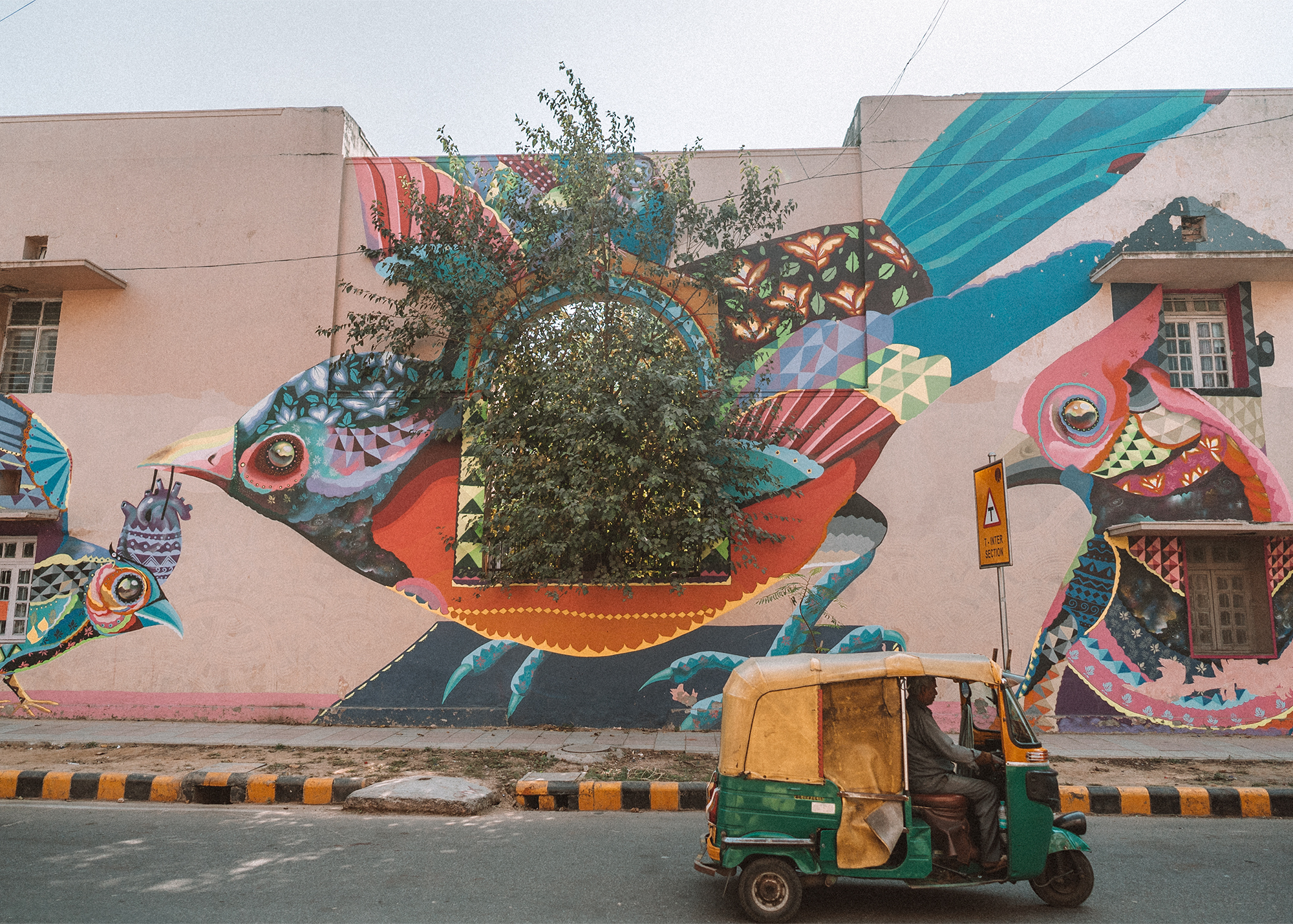 Walls in Lodhi Art Colony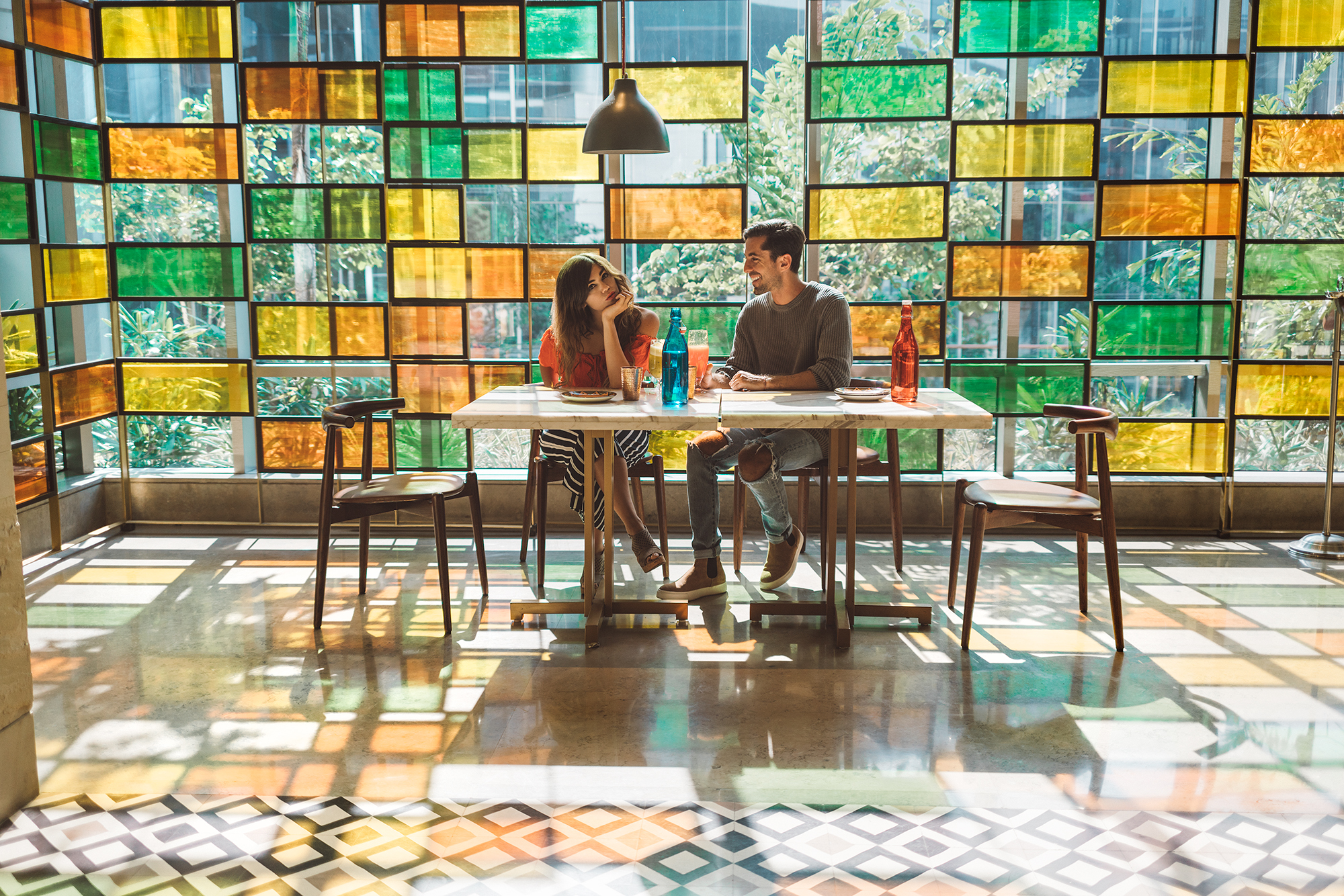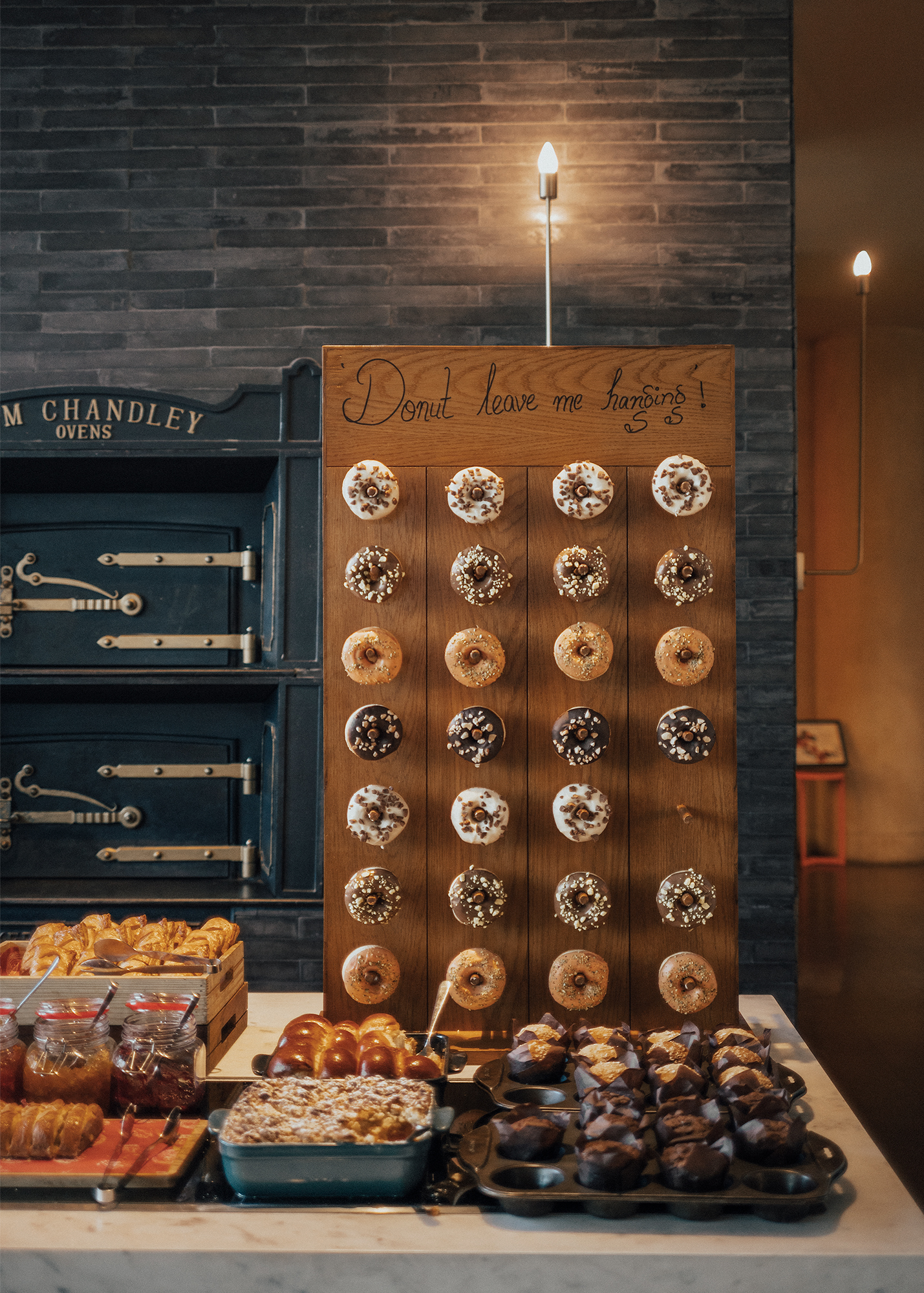 Annamaya Restaurant at Andaz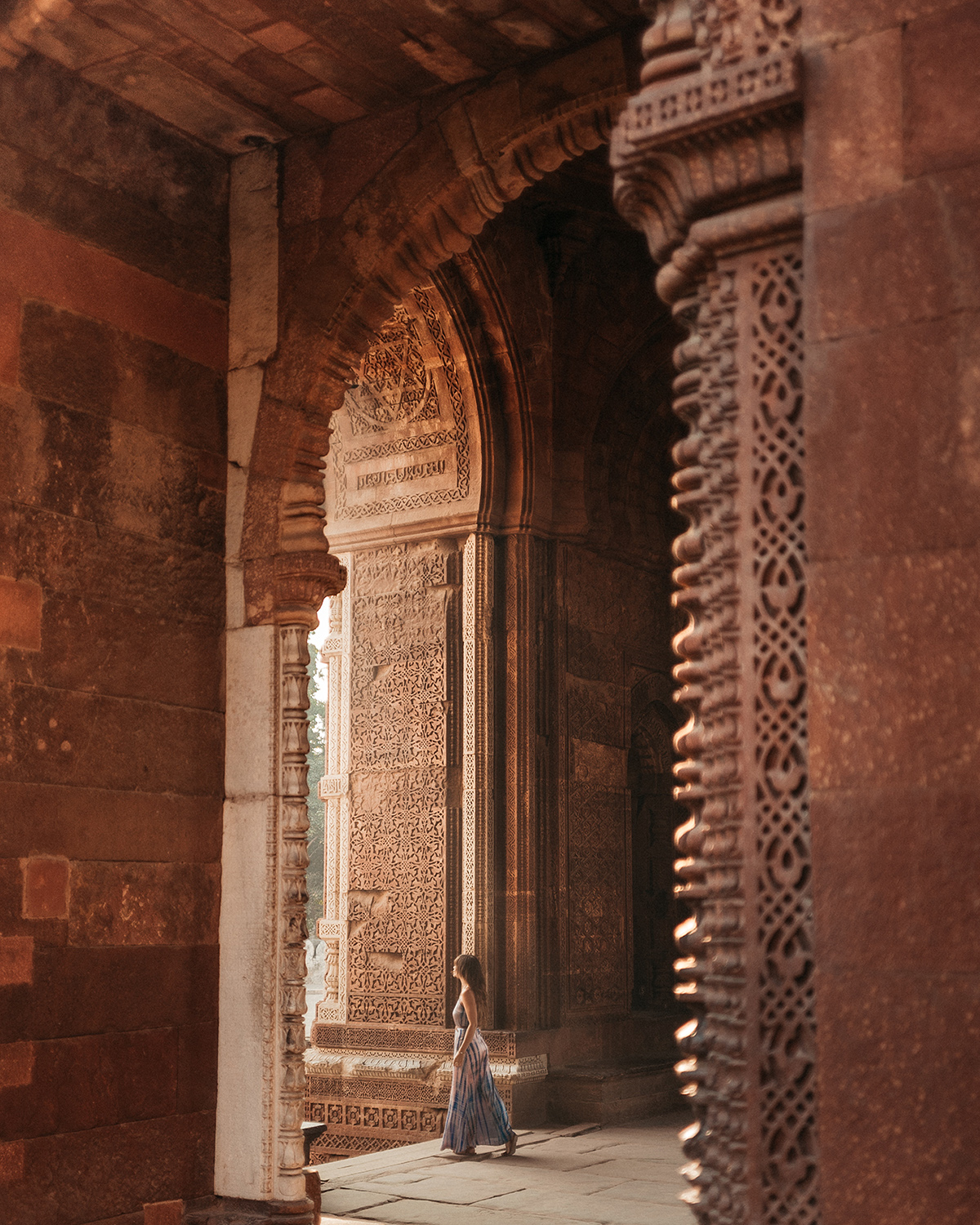 Inside Qutub Minar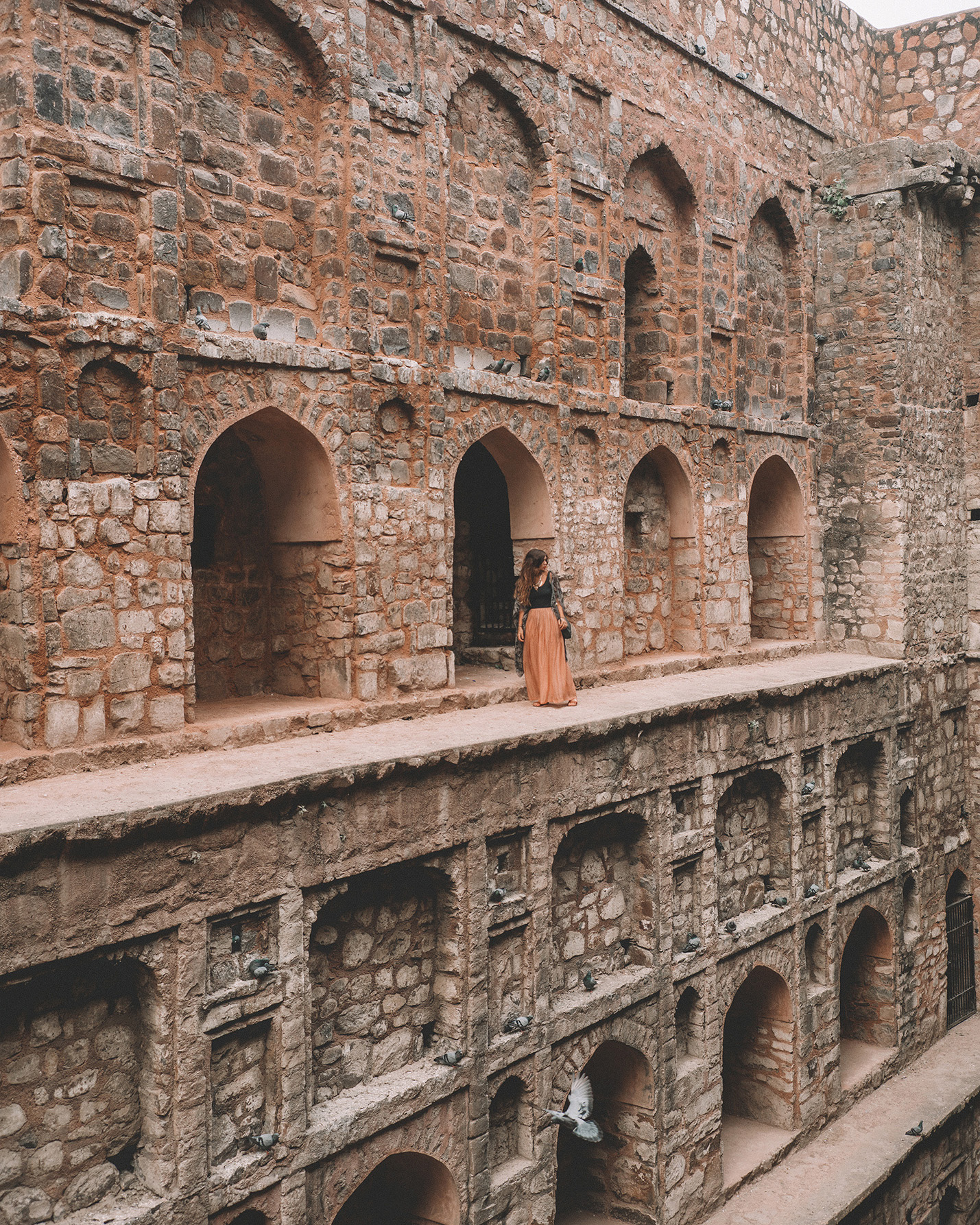 Agrasen Ki Baoil
Like this post? Pin it for later!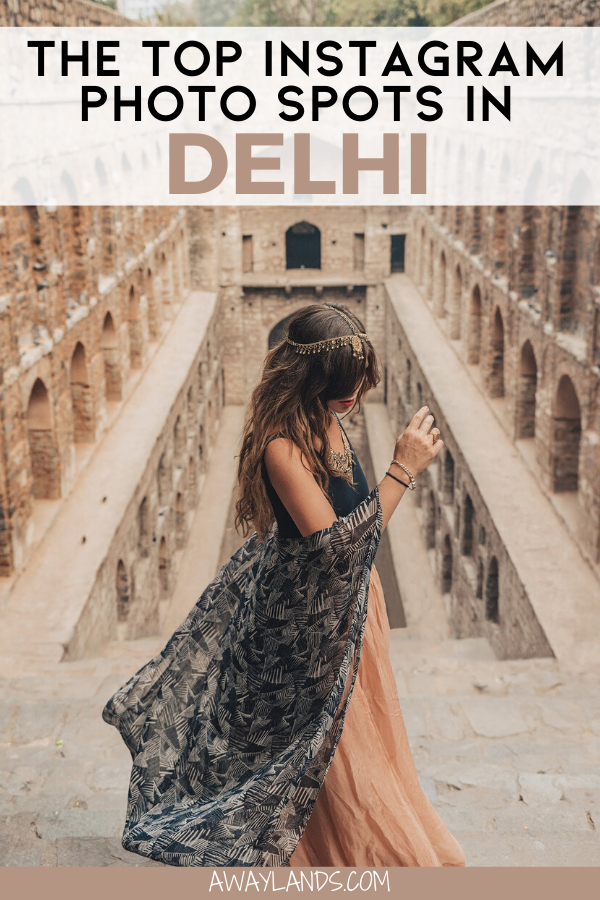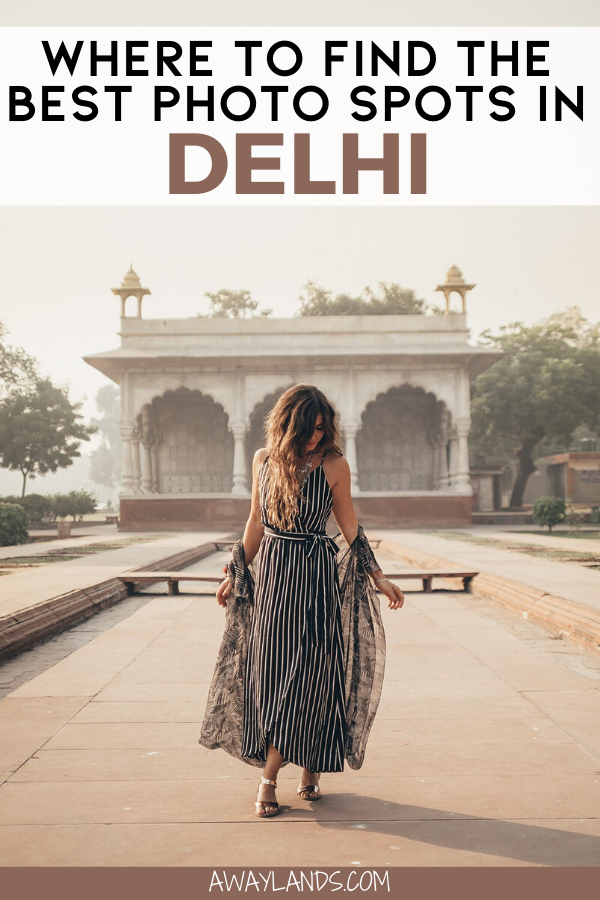 Search Hotels:
Find the best hotel prices in the search below!