July 17, 2017 Travel Guides
The Complete Sri Lanka Travel Guide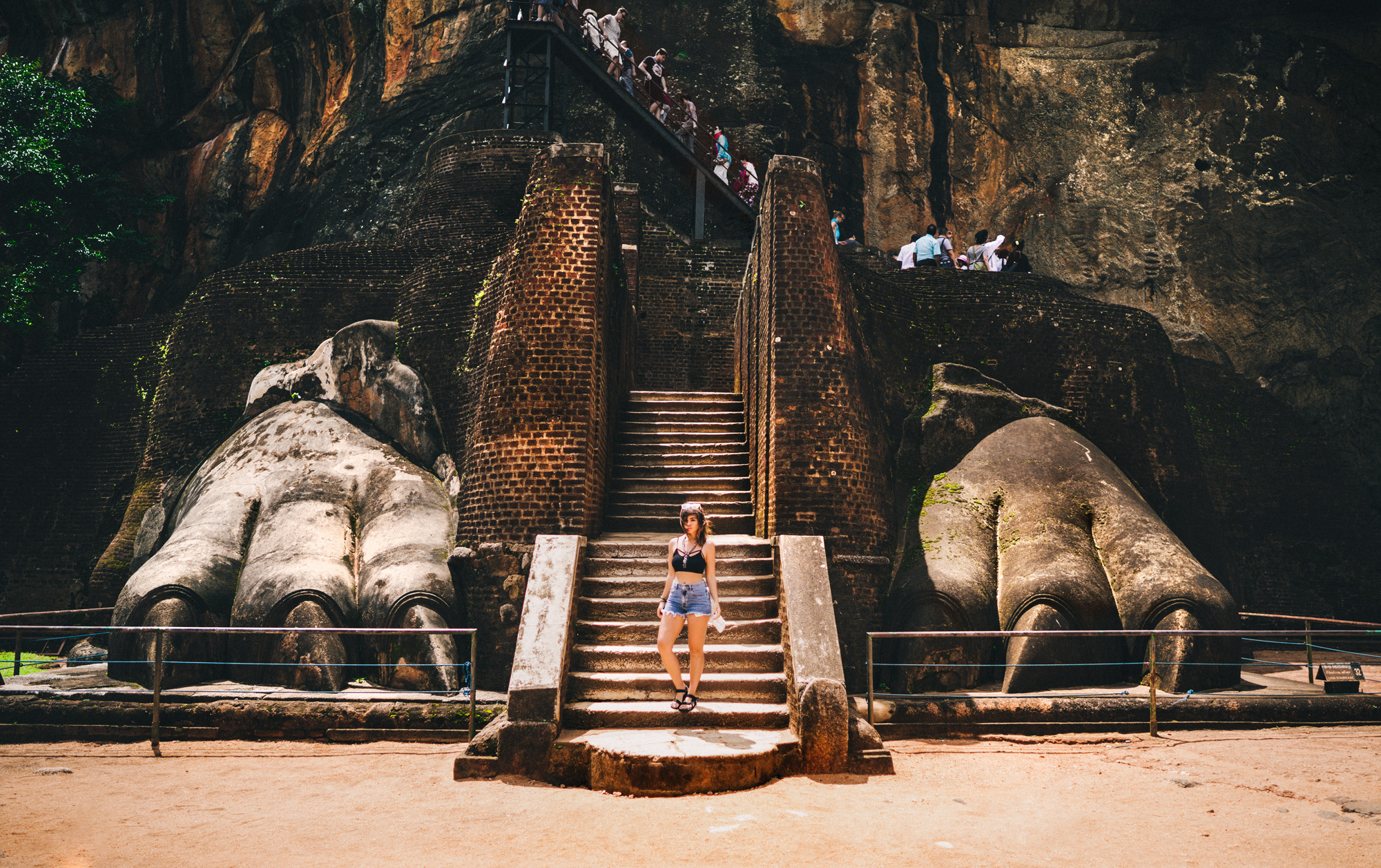 SRI LANKA. Even the name sounds exotic, foreign, mysterious. Does it seem like this little island nation suddenly popped up in the last couple of years from somewhere you couldn't quite identify on a map (just in case - it's just East of the southern tip of India) to the destination every blogger ever was traveling to? Until last year, the only thing I knew about Sri Lanka was that my elementary school teachers were all from there - never did I imagine that I would spend 2 months trekking across the country, almost from top to bottom, and coast to coast.
The huge surge in tourism in Sri Lanka comes from a few factors all coming together at around the same time, namely being the 30-year civil war finally coming to an end in the country in 2009, creating a newly peaceful nation with large emerging markets. A number of foreign investment projects, the countries first two highways being built from the Capital, and its proximately to popular destinations of the Maldives and India, have all been coming together to create a destination for backpackers, adventurers, and luxe travelers alike.
The first thing to know when planning a trip to Sri Lanka, especially a longer one or with a more ambitious schedule, is that Sri Lanka is not an easy country to get around. The drives are long, windy, and stressful. There is a train system that runs through the country, and while the train rides are beautiful, they are open-air and long. Most major sights are 2-5 hours away by car, and unless you are going from Colombo to the South Coast, there is no highway. Sri Lanka is a rich culture full of wildlife, unique foods, ancient sites, beautiful hotels, and interesting people to meet in all corners - but plan and prepare for how much travel fatigue you can and will take.
Read on to get all of the details, region by region.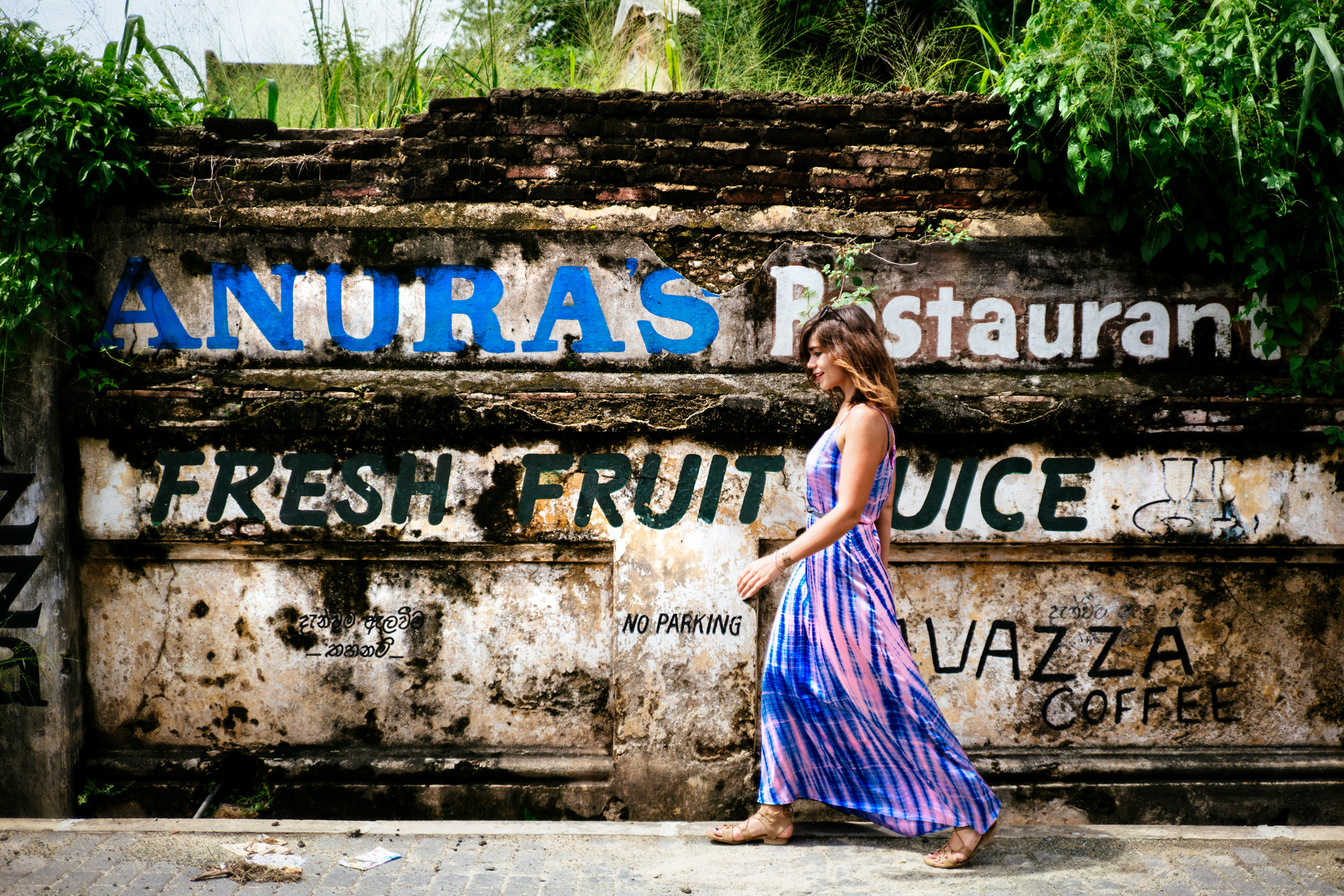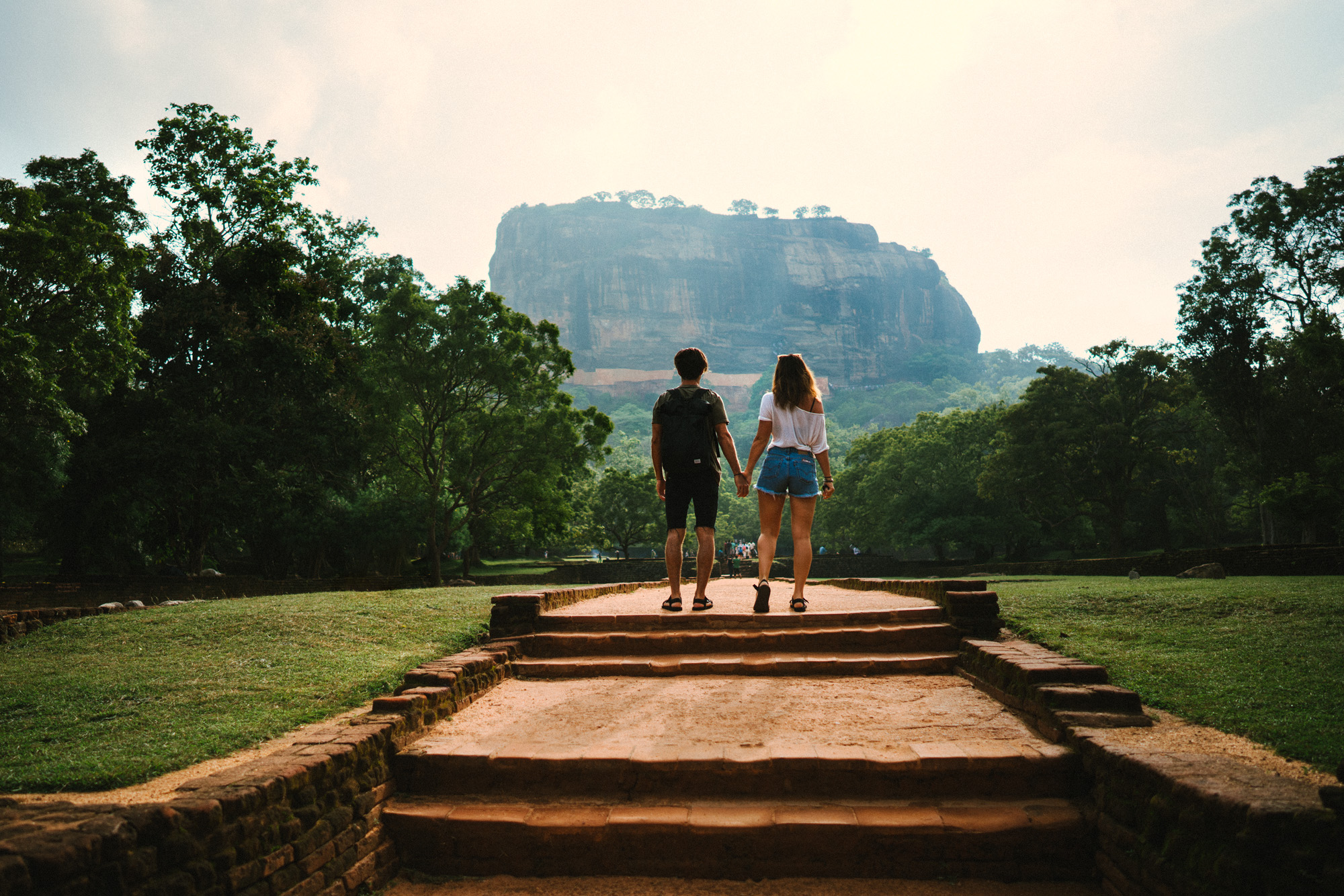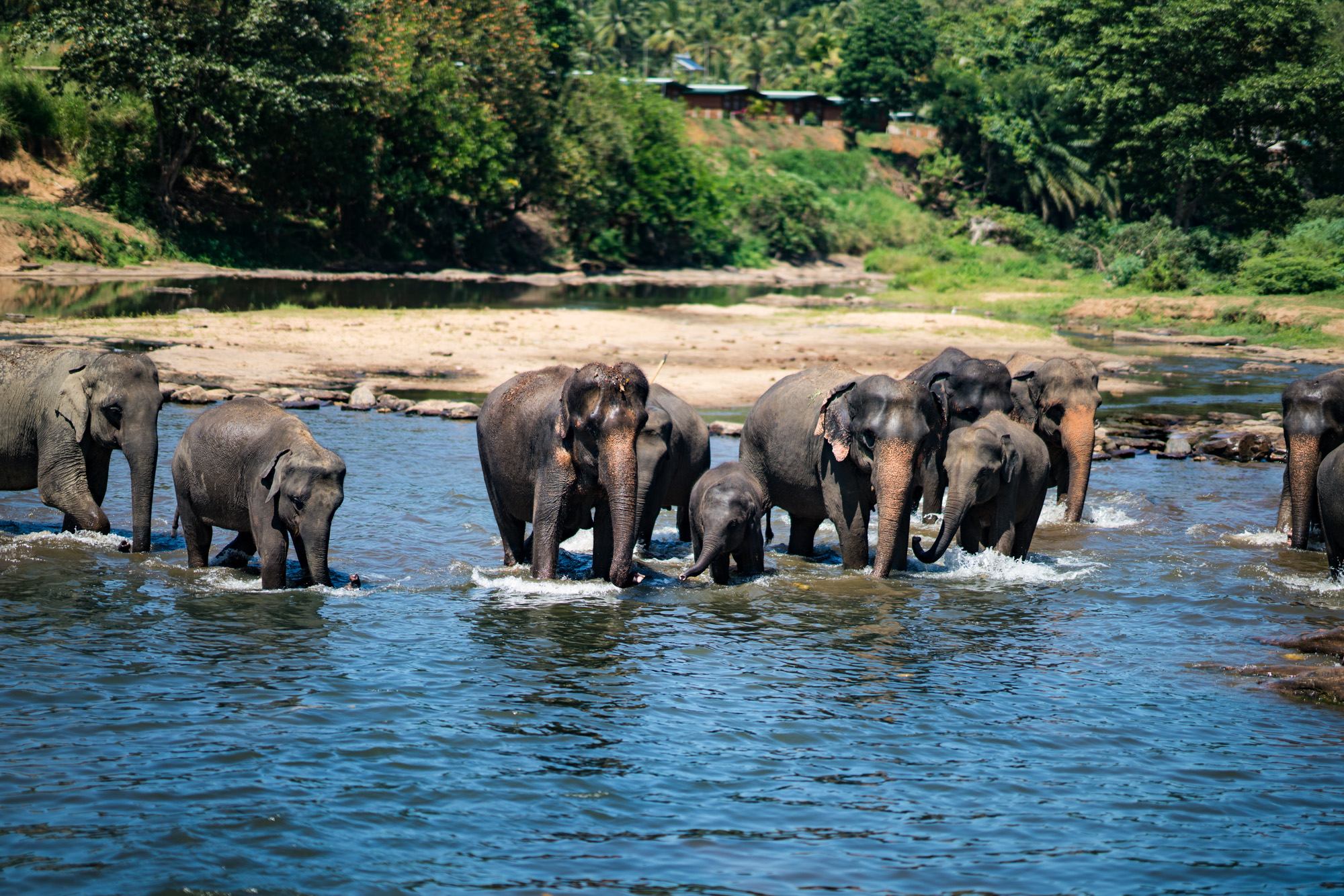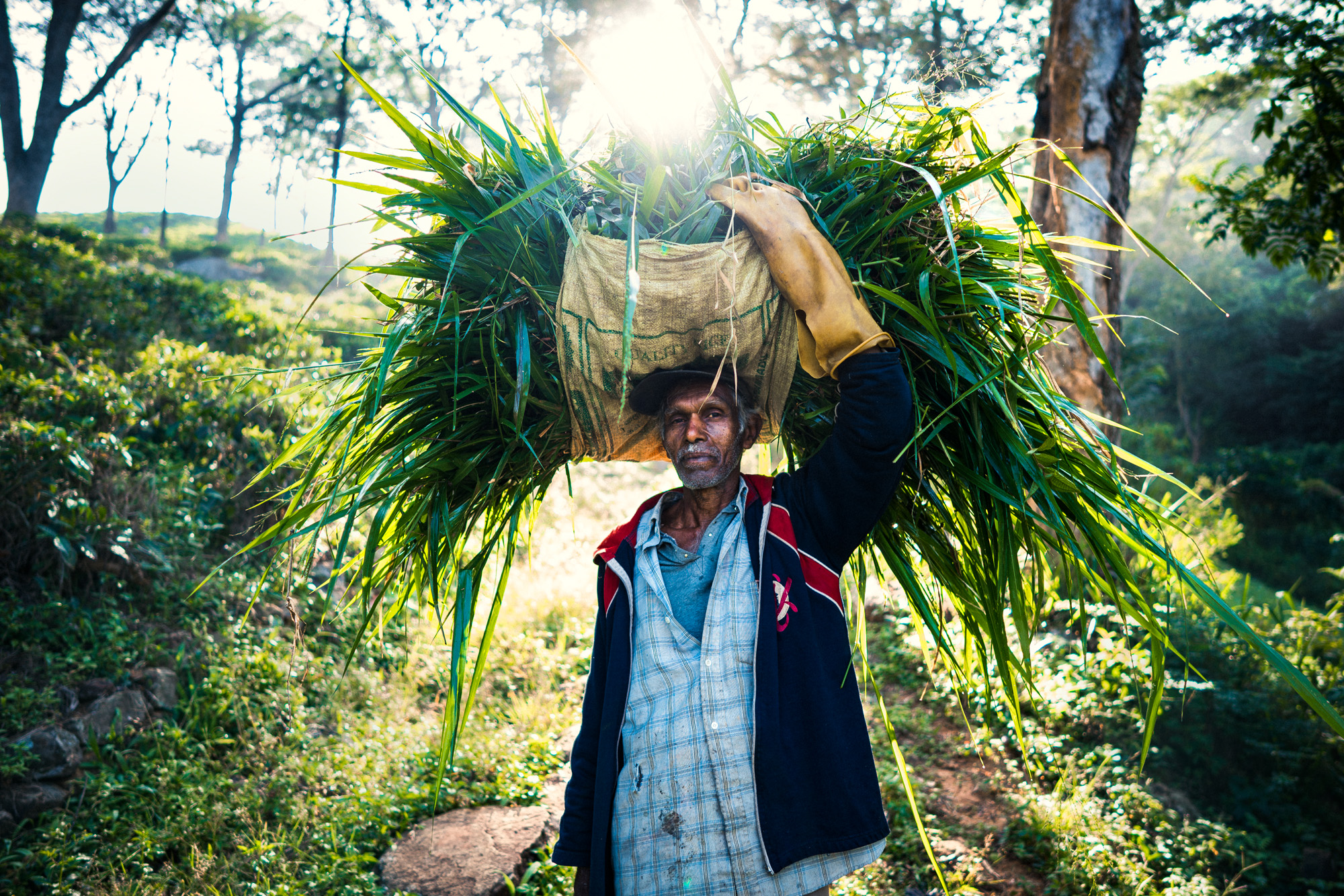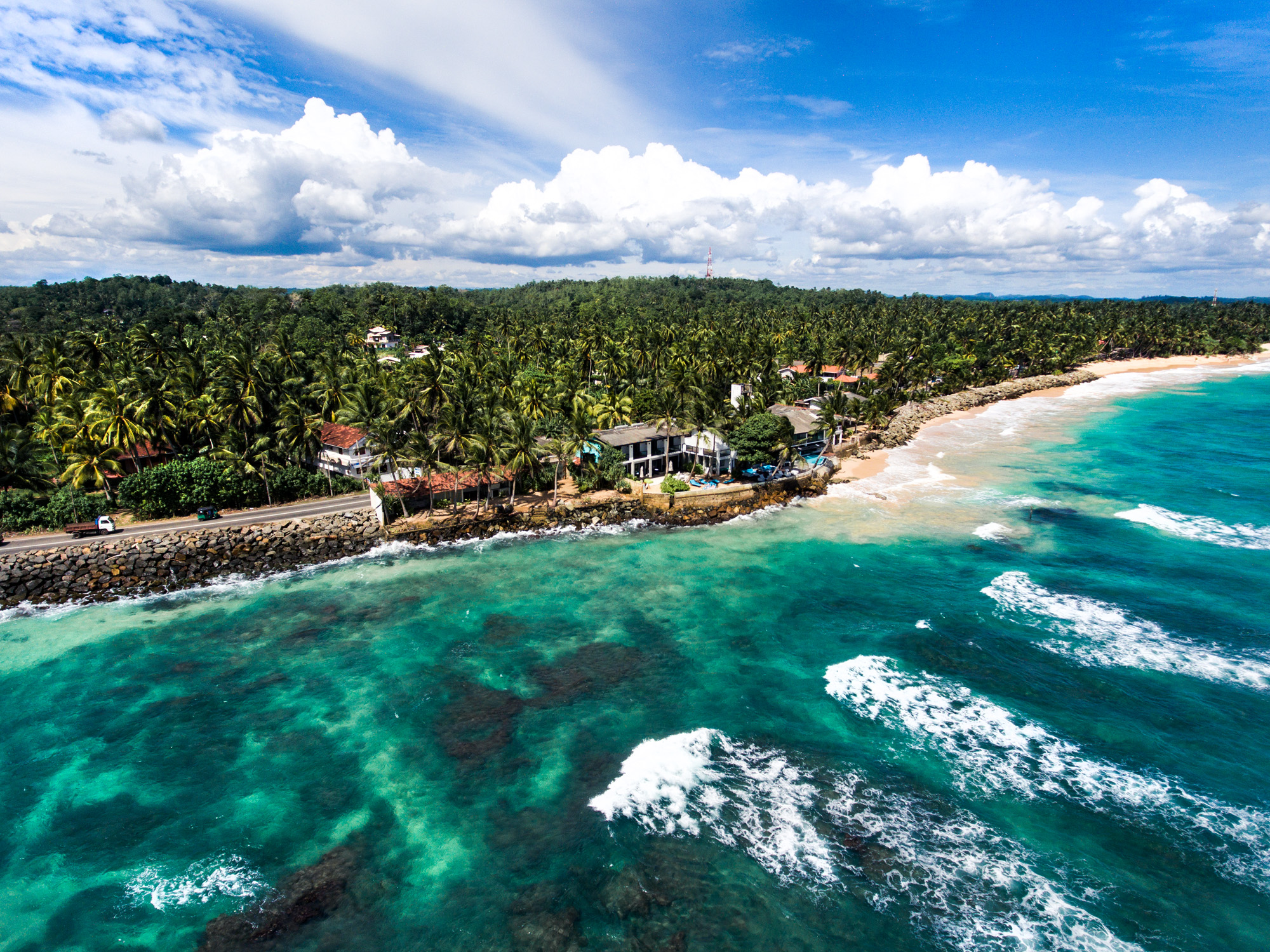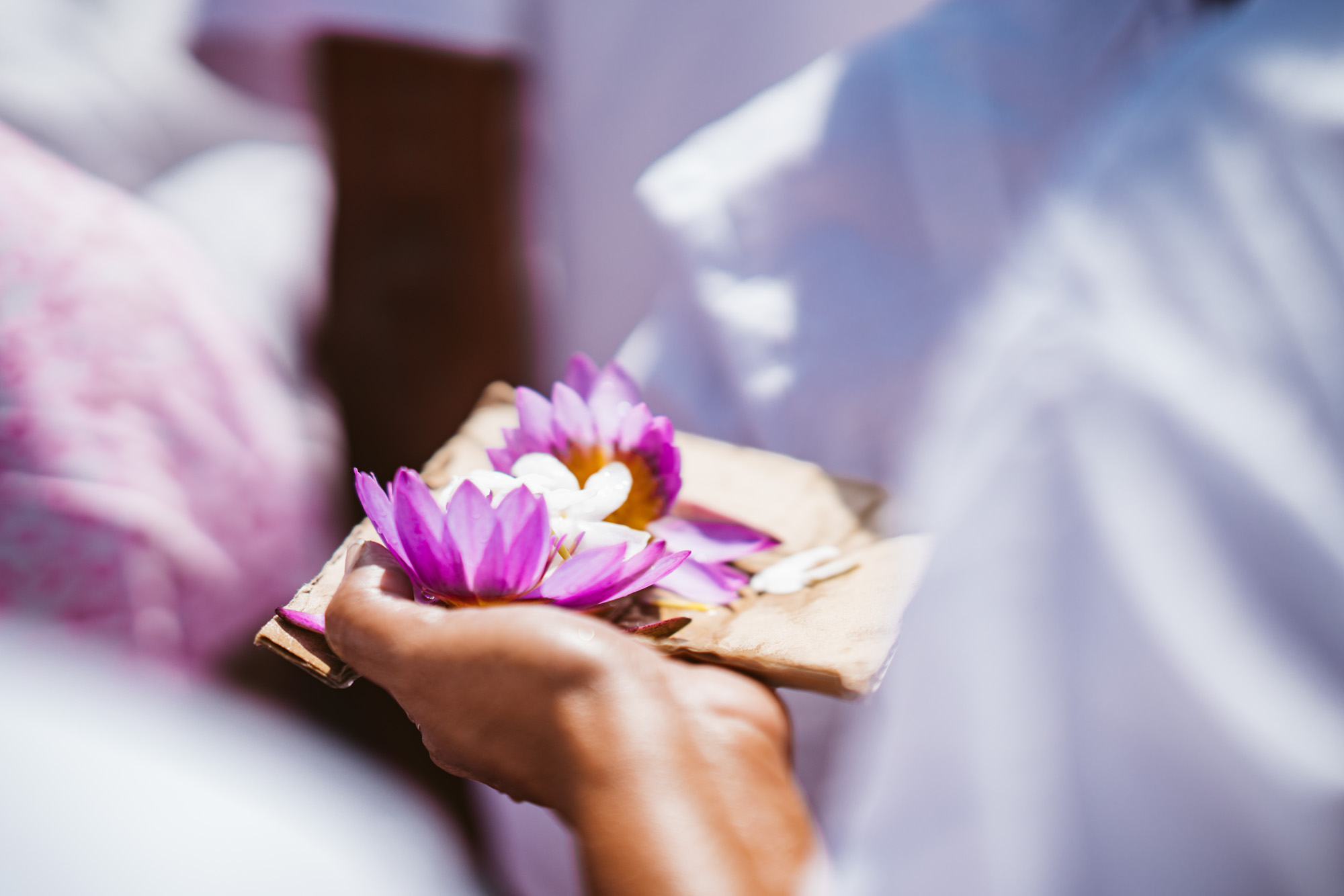 Getting There
There are no direct flights to Colombo from the United States. I highly recommend flying Emirates through Dubai - one of the best flights we've ever had.
From Europe, there are daily flights to and from London.
A great destination to link up with the Maldives, India, or The UAE!
The Food and Water
The staple food here is rice & curry, usually served with multiple curries and sambals (toppings/sauces) around a plate of rice.
Tap water is generally undrinkable, but not nearly as bad as nearby India
The fruit here is some of the tastiest I've had in the world. Try the Mangosteen, Soupsop, and the Woodapple
The Costs
Generally more expensive than most South East Asian countries, but less than the west.
Nice hotels can generally be found around the island for $60-100/night
More luxury accommodations and services for more affluent travelers have been opening up quickly
Taxi around Colombo: $2-5
Train ticket: .50c - $10 in upper class
---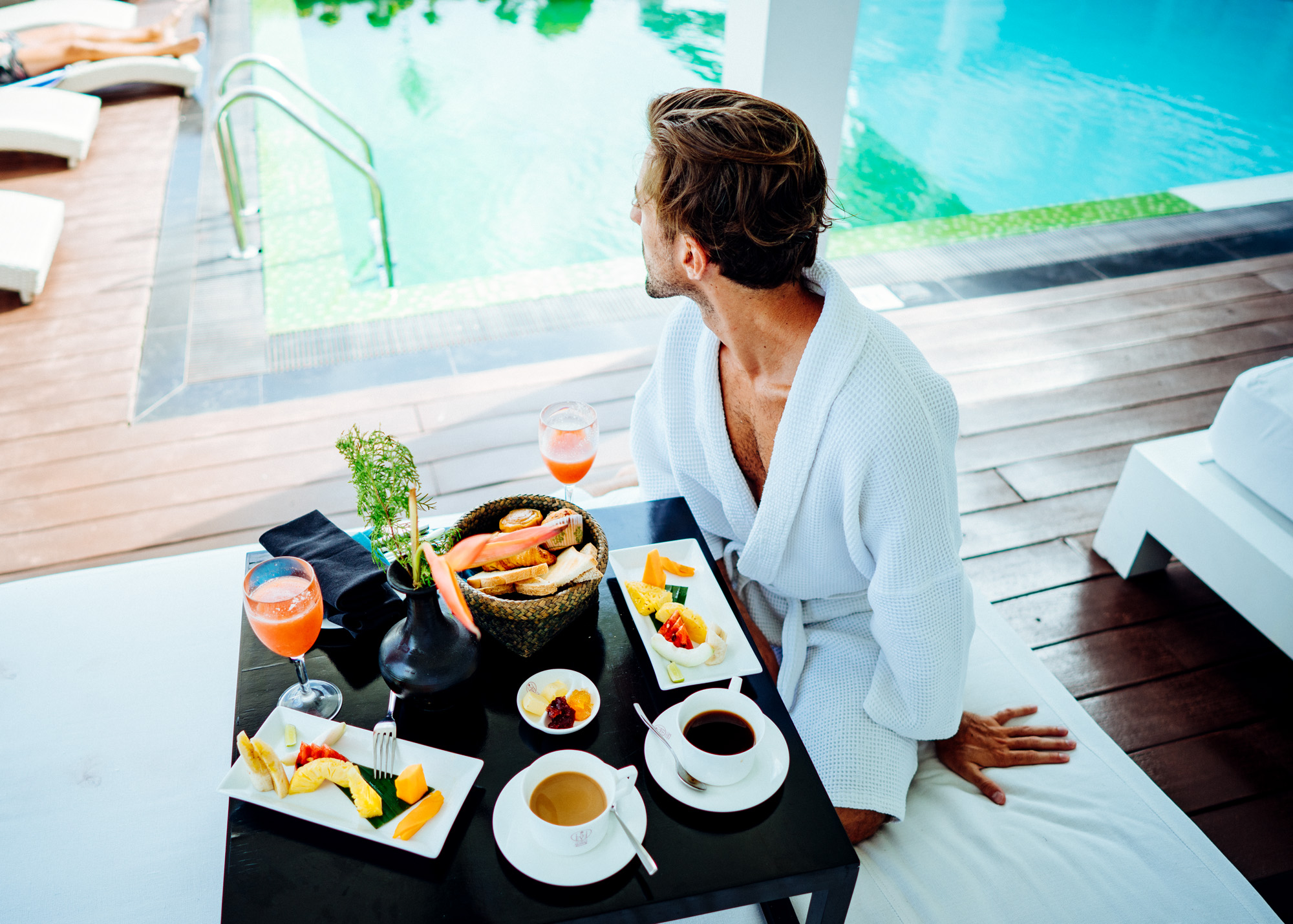 What It's Known For:
Where you fly into, the only major city in Sri Lanka, the old Dutch areas, the massive port being built out, not being Colombia
Can't Miss Eats:
Gallery Cafe - One of my favorite restaurants not just in Colombo, but ever! A beautiful space with a very modern menu. Try the black curry pork!
Chicken Cheese Kottu - We asked a local what the #1 thing we needed to try in our quick pass through Colombo, and went for a wild tuk tuk ride through the city in search of Hotel De Pilawoos for chicken cheese kottu, a classic Sri Lankan Colombo dish, usually eaten at 3 or 4 in the morning after a long night of drinking. At 3 or 4 in the afternoon it's still amazing – heavy, cheesy, spicy, with the famous roti (the traditional Sri Lankan flatbread) in a creamy sauce that tasted like hangover magic.
Sunday Brunch at Cinnamon Grand - An endless champagne brunch buffet that is hands-down regarded as the best in the city.
Where to Stay:
The Kingsbury Hotel - A stunning, stark-white building that looks more in place in a European city than the Indian Ocean Waterfront. This hotel is a long standing icon of the city, with a beautiful pool deck and a truly Sri Lankan Style (aka never-ending) brunch and high tea.
Galle Face Hotel - A true Icon of Colombo, Galle Face is still the gold standard of luxury in the city.
ZMAX Fairway Hotel - Brand-new and modern, ZMAX is made for business and millennial travelers, with an intricate focus on technology built it to every detail (For example, placing your key in the elevator sensor will bring you up to your particular floor, and you can check out through the smart TV in your room.
Don't Miss Out On:
A Wild Tuk Tuk Ride - You may think you are going to die, you may get caught in a massive rainstorm (in which the tuk tuks have quick-release plastic sheets to protect you from - I had no idea!), but you must ride the truly Sri Lankan way to travel.
Shopping at Fusion 14 - A beautiful boutique that wouldn't be out of place in Malibu or Miami, I stopped here before heading out in the country for silk dresses (they source all of their fabrics from India - and they are stunning), embroidered blouses, and crop tops.
The Dutch Hospital - An actual Dutch hospital in the 19th Century! Now this square is full of bars, restaurants, spas, and shops, and is a cute and popular place to grab a drink and a bite with some friends. Try The Ministry of Crab for an upscale stop, and The Taphouse for something more casual.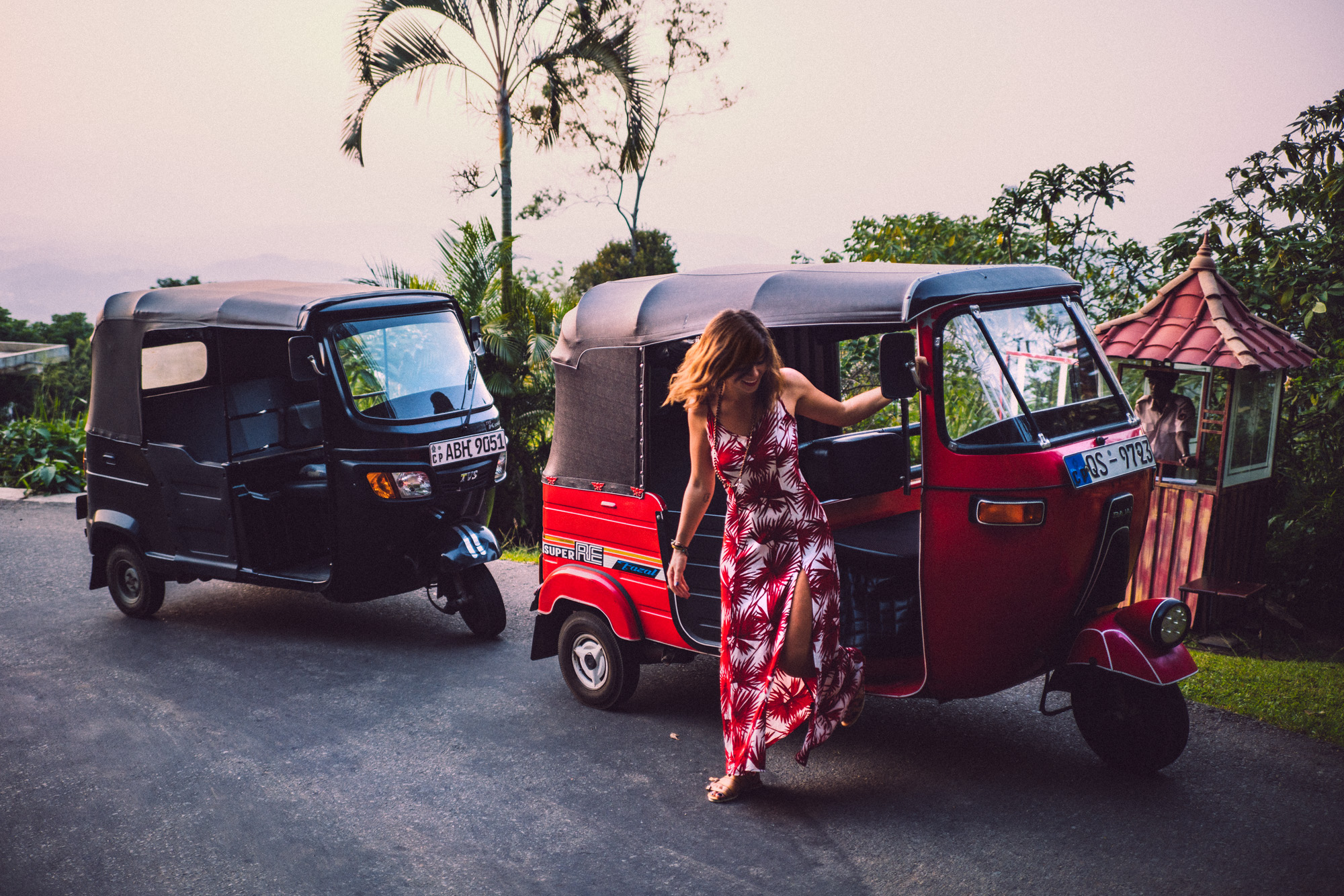 What to Avoid:
Afternoon Traffic - After city schools get out around 1 PM, getting around the city is difficult until the evening - try to travel earlier if possible.
Unmetered Taxis - Similar to so many other places in the world, make sure your taxi driver turns the meter on before you get in. Or negotiate up front. Or, they have Uber!
Good to Know:
You must stop here if you are extending your Visa! - If you plan to stay longer than 30 days in Sri Lanka (in which, you absolutely should if you want to make it through the full guide!) You must stop at immigration in Colombo, in person to extend your visa. It's a long and painful process - however the earlier you arrive, the quicker you can get out.
Check out Time Out Sri Lanka for the latest events and what's happening during your travels
---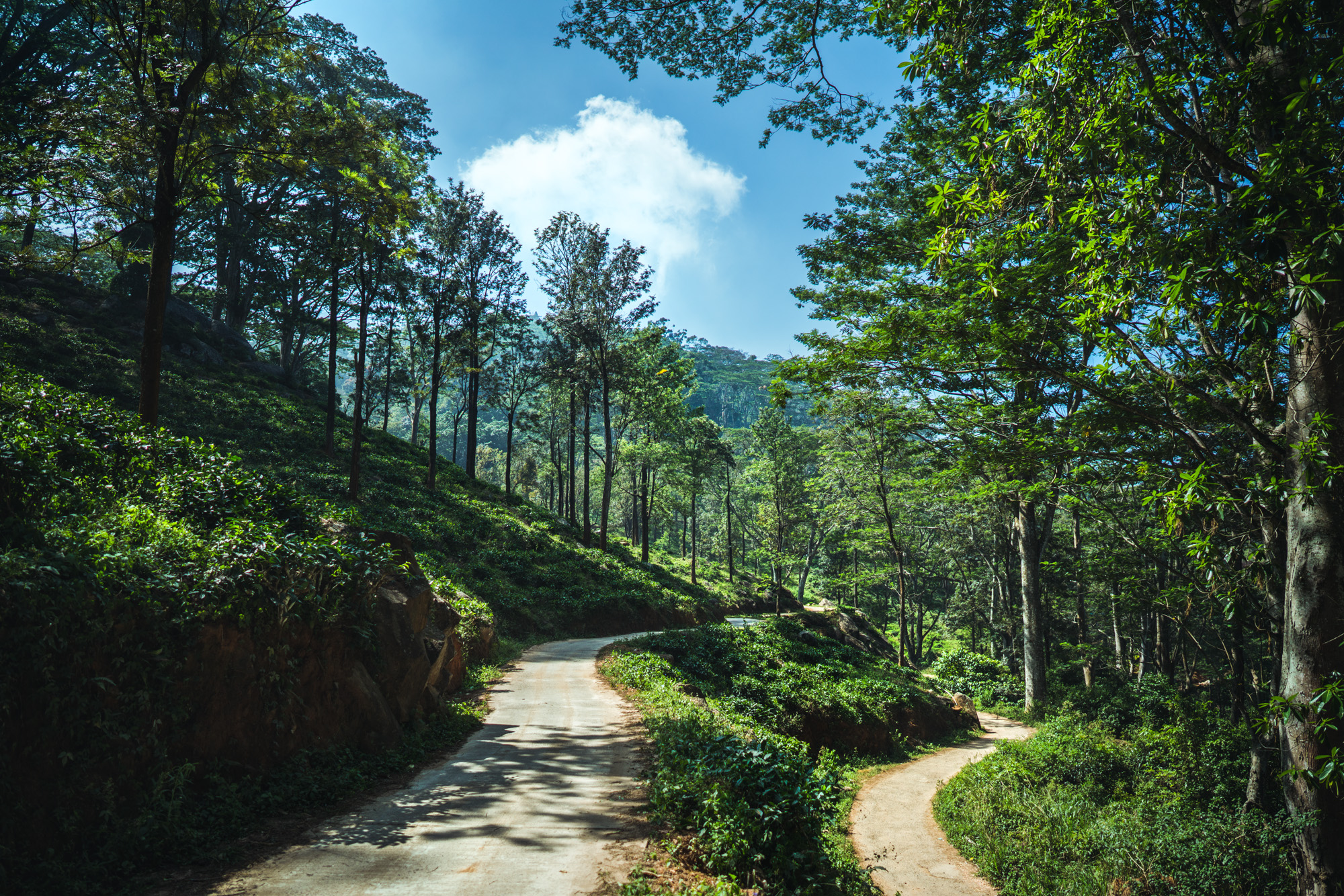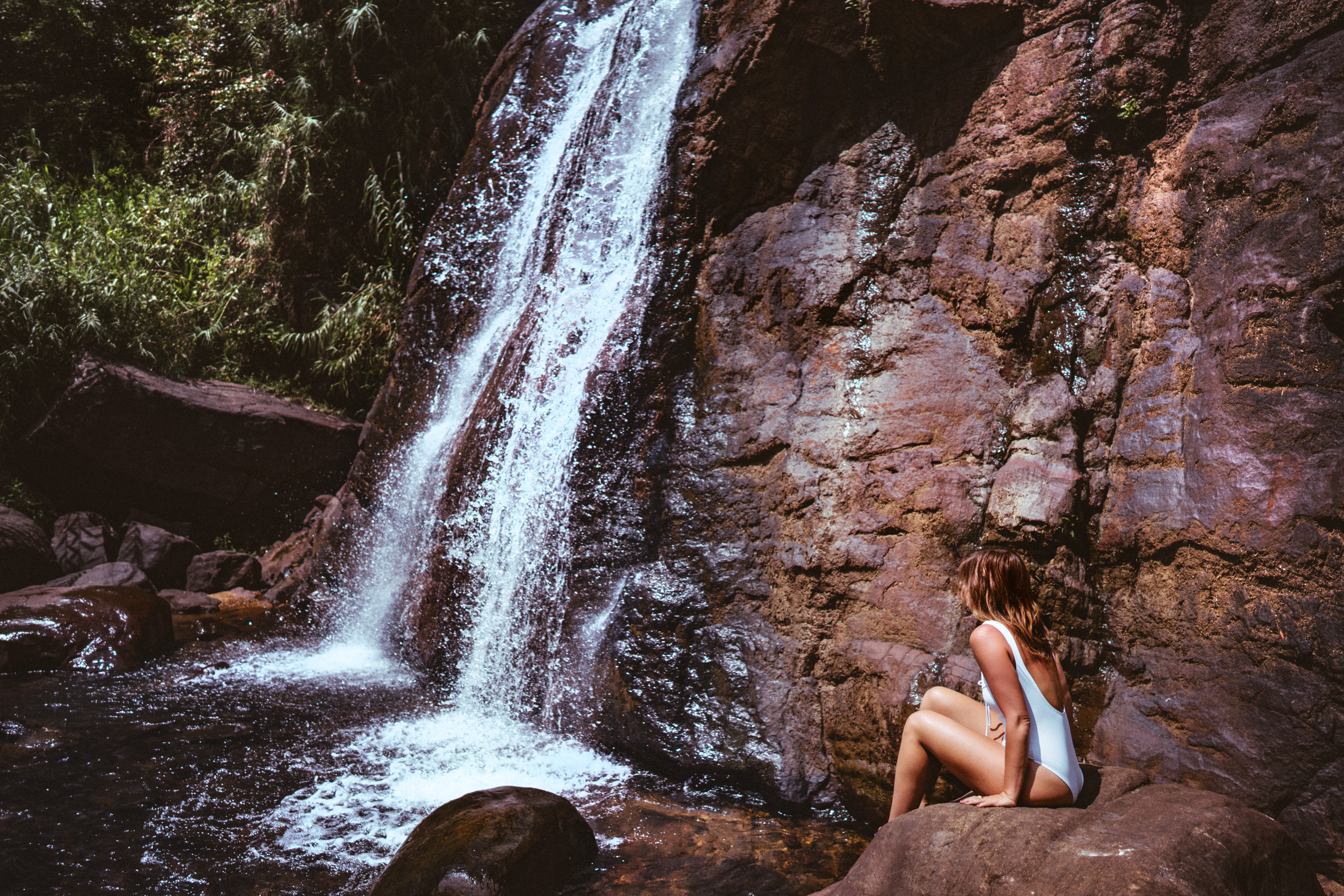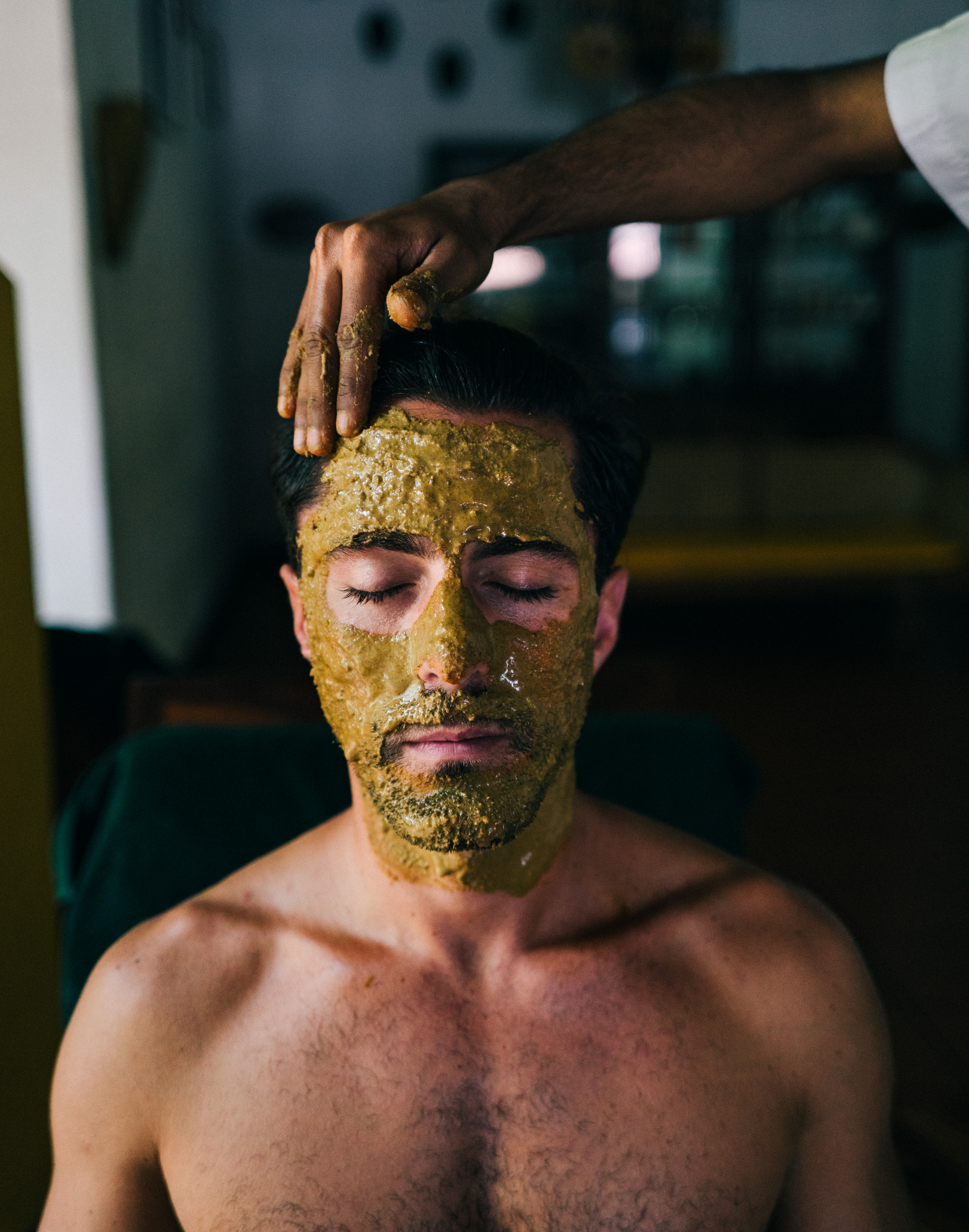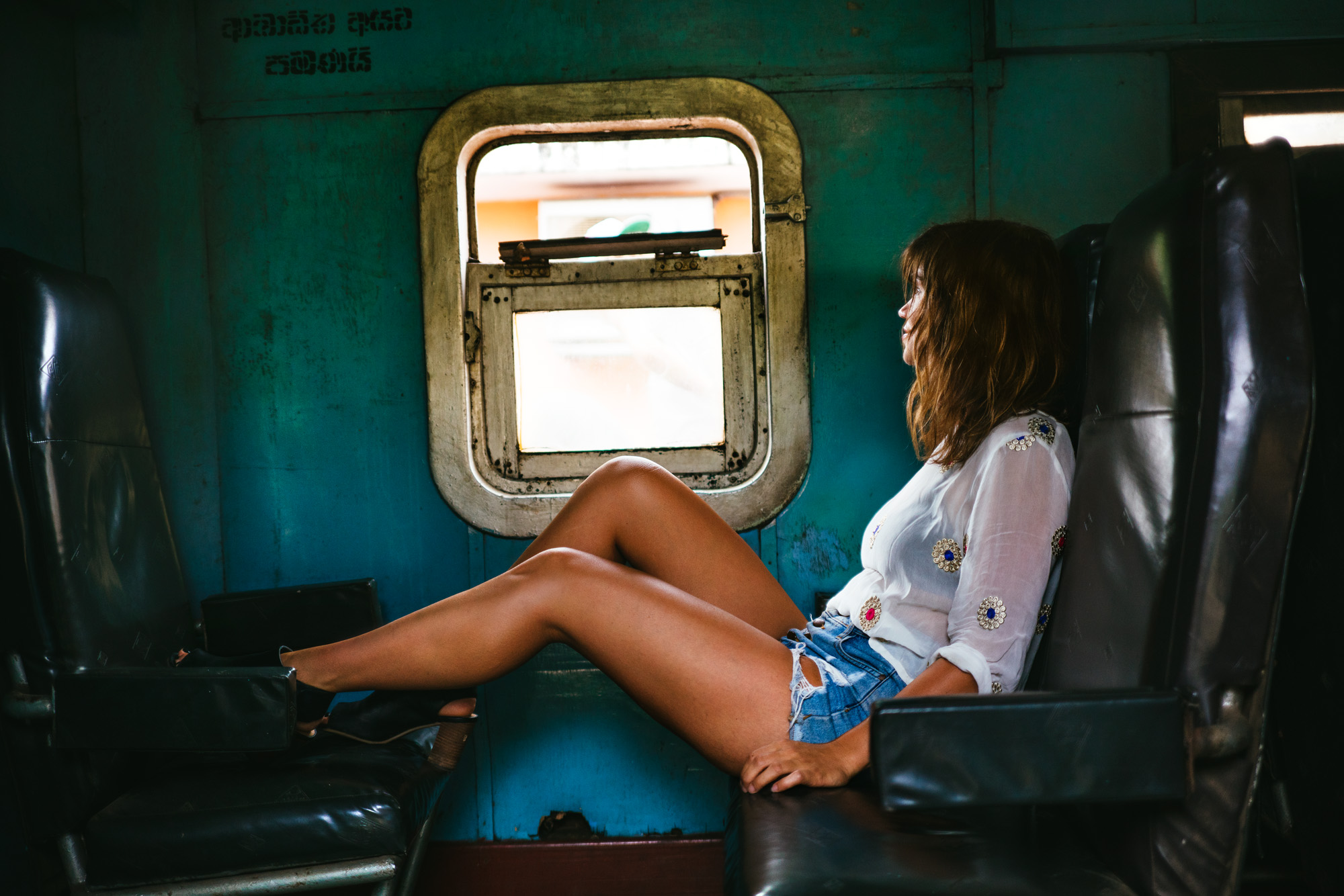 What It's Known For:
One of the most beautiful train rides in the world, The Temple of the Tooth, Endless Tea Fields, The summertime Festival of the Tooth, Ayurvedic Spas and Treatments.
Can't Miss Eats:
Cafe Divine Street - We stopped here in the middle of a long, long day trip, and the burger and juices were life-saving. Cheap, friendly and would 100% recommend.
Empire Cafe - When you've been on the road a while a need a western fix.
Jack Fruit Curry - A local speciality that is creamy, full of flavor, and vaguely reminds you just a bit of cheesy potatoes.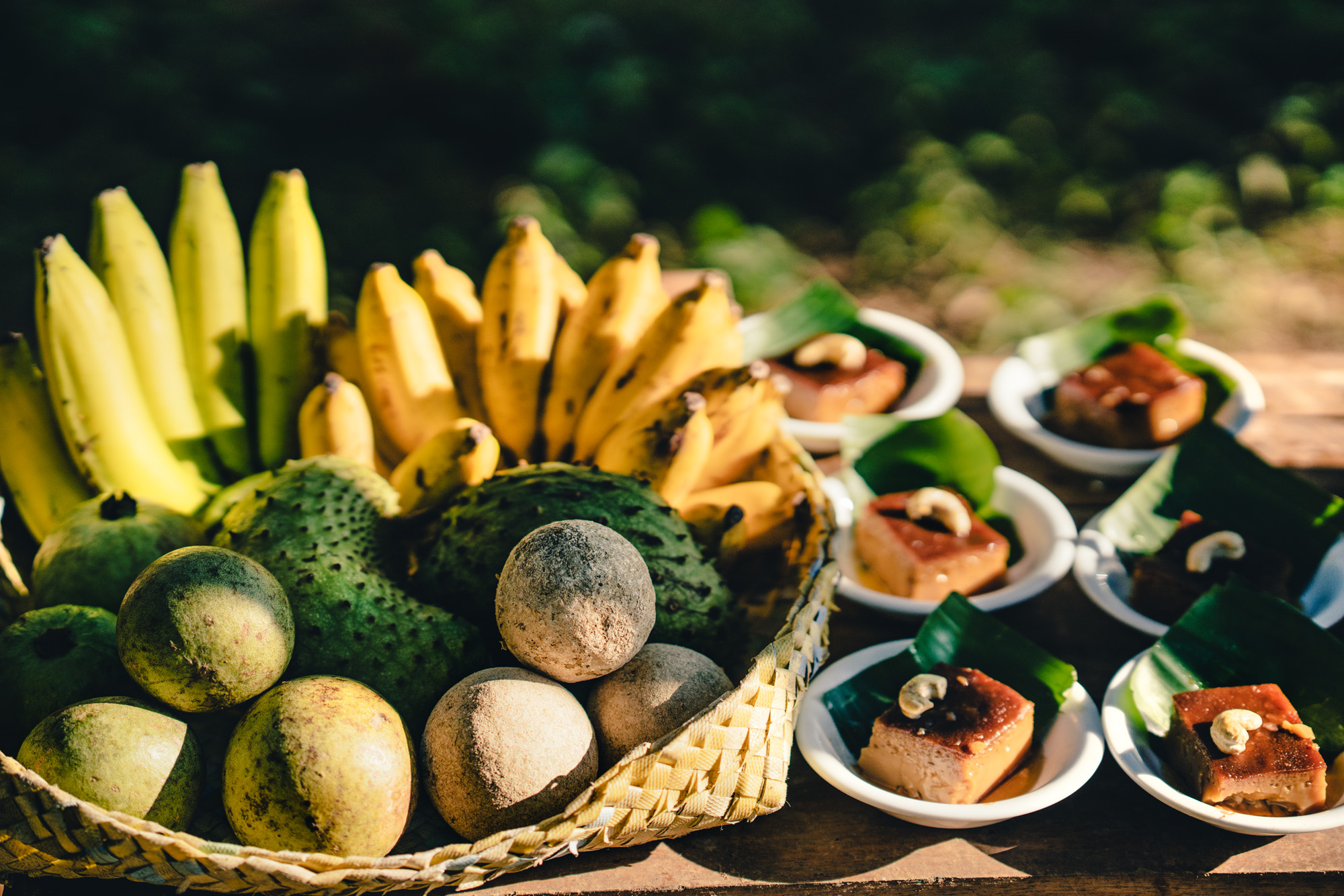 Where to Stay:
Hunas Falls - A long-standing Sri Lankan honeymoon destination. Hunas Falls is about 1-1.5 hours away from the city center of Kandy, but is beautifully perched on top of a hill, surrounded by a mini golf course, trekking trails, and waterfalls.
Elephant Stables - Beautifully decorated and full of old-world charm, with an amazing swimming pool.
Freedom Lodge - Budget accommodations in the city with lots of Monkey sightings and a lot history of friendly travelers.
Don't Miss Out On:
Pinnawala Elephant Orphanage - Located about 1 to 1.5 hours outside of Kandy, this is the closest and easiest place to see elephants. The orphanage is also a nursery and captive breeding ground for wild Asian elephants in the region. You can't get up close and personal with the elephant babies here like you can in Chiang Mai, but their bathing grounds are still very close to the viewing area.
The Royal Botanic Gardens - A gorgeous garden in the middle of the city. The highlight without a doubt is the palm grove.
A hike through the Tea Trails - Something you absolutely must do here, especially just after sunrise. The light streams through the trees so beautifully, and you get a chance to see how people really live and earn a living.
Climbing Adam's Peak - a 2-day undertaking in itself, we didn't make it up to the top, but if you're up for it, it's said to be an incredible experience.
Taking the Train through Ella - One of the most gorgeous train rides in the world, and one of the only things in the country we did not experience! Just in case we needed a reason to return. :)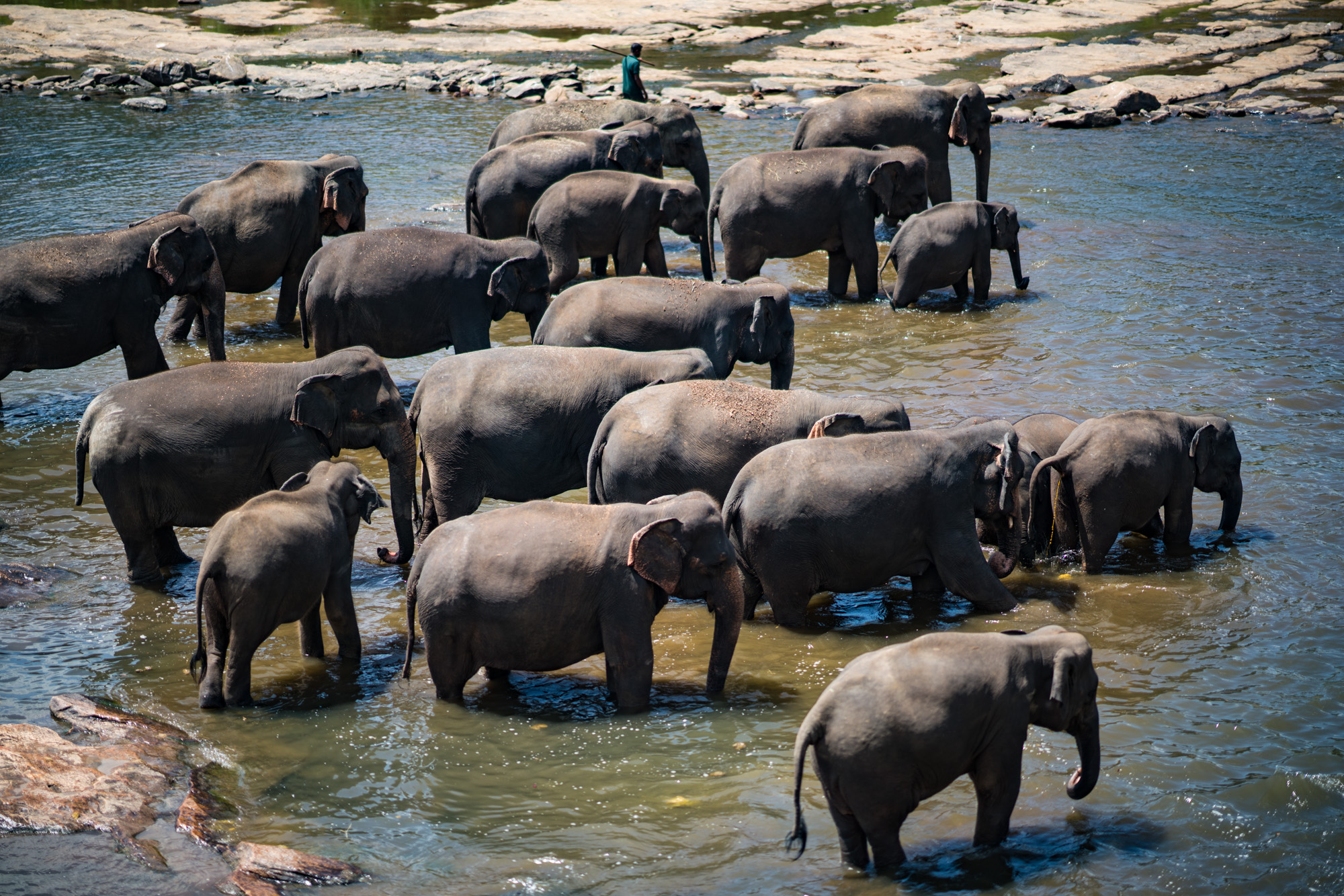 What to Avoid:
Visiting Temples during Poya - These monthly full moon days are especially holy to the Sri Lankan buddhists, as well as being public holidays. Plan for temple tours and visits to holy sites literally any day but Poya - everywhere is oppressively crowded.
Thinking you are covered-up enough for the temple - The Temple of the Tooth is an extremely regimented place to visit, with very strict rules and a large number of guards. While wearing a floor-length skirt and a large scarf wrap covering my entire body, I had my wrap ripped off of me as we were entering and I was not allowed to continue. Despite the oppressive heat, women must be covered while in the temple - and don't be surprised if you are manhandled in the process.
Good to Know:
Kandy is about a 2 hour drive or 2.5 train ride from Colombo, Ella is another few hours from there on the train.
---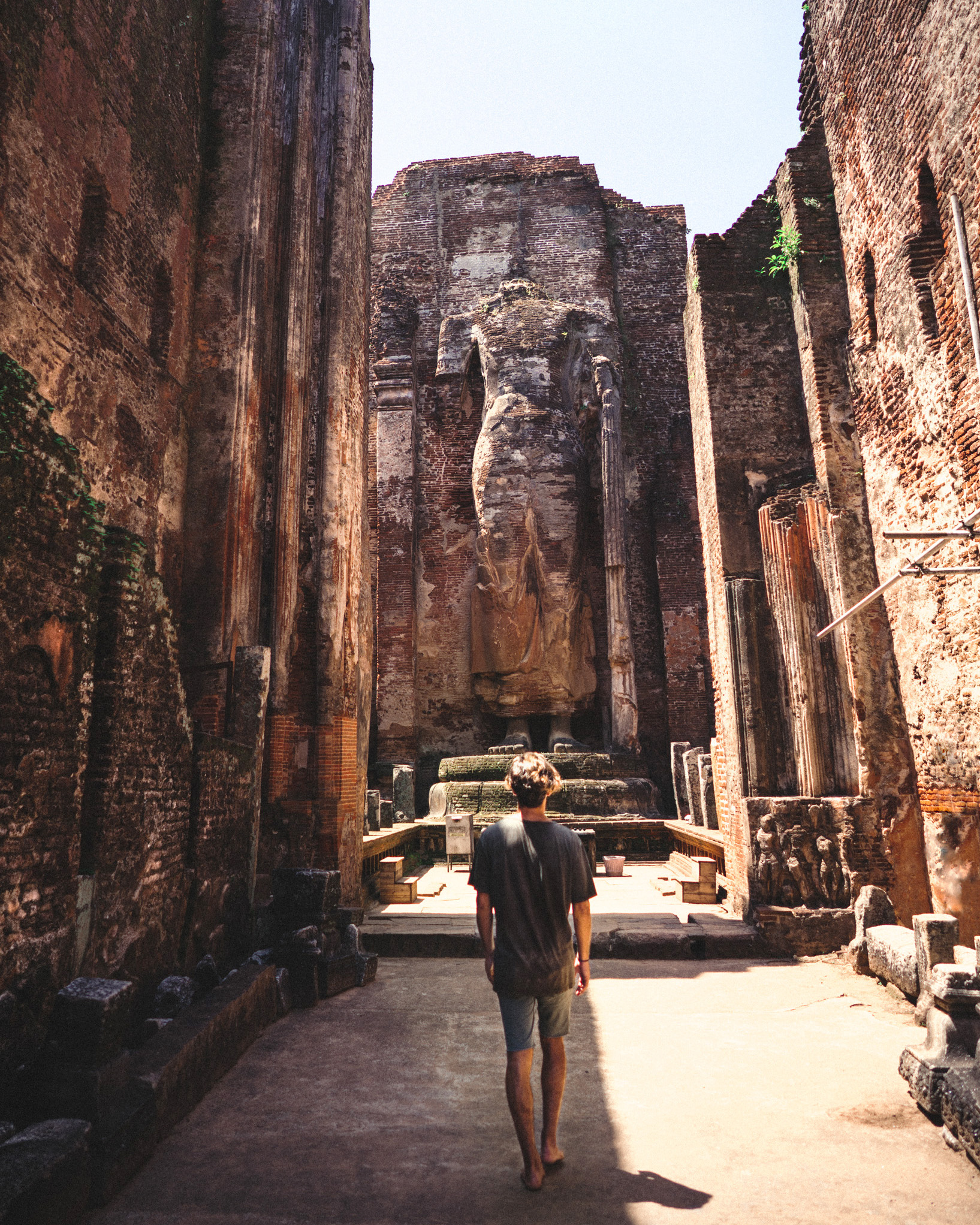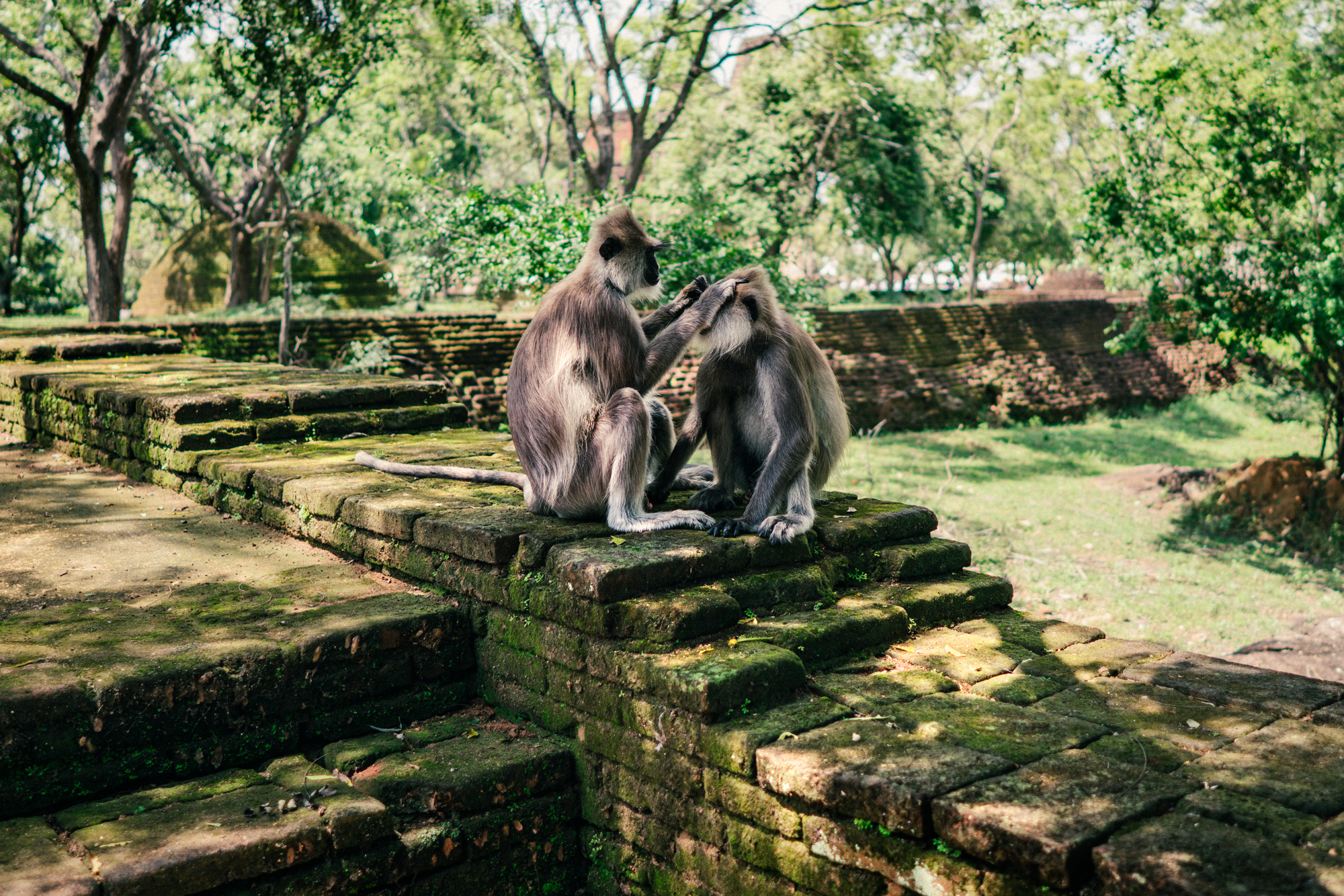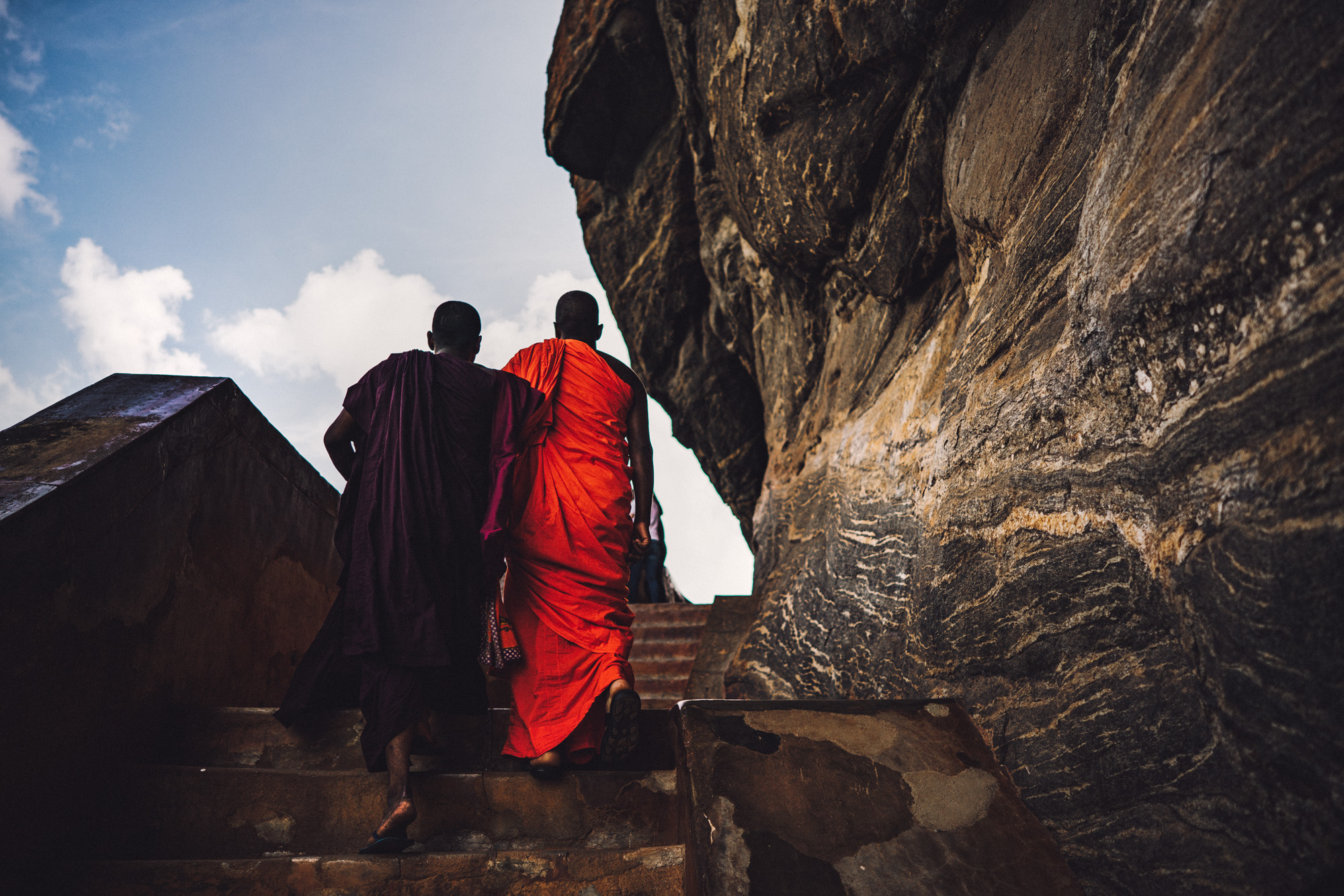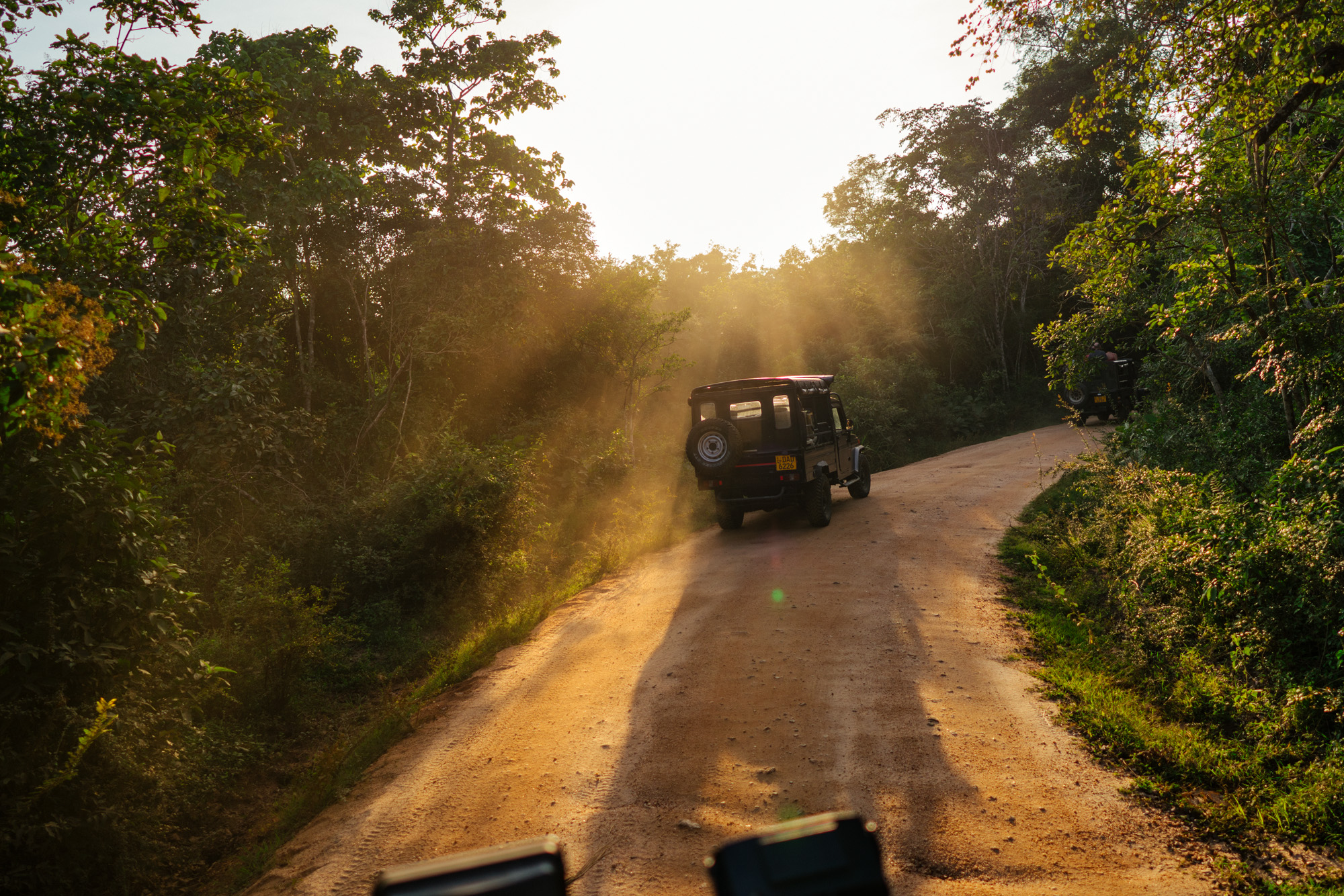 What It's Known For:
Part of the Cultural Triangle, Sigiriya Rock, Polonnarawu Ruins, Long drives, a new era of health and yoga retreats
Can't Miss Eats:
Sri Lankan Rice and Curry - This is the most popular dish all over the country, but the spiciest and most flavorful we had was here in the North.
Cafe Kachchan - A stunning location with beautiful architecture, that is part of the Kandalama Hotel
Rithu Restaurant - An amazing little hut with affordable, local foods, and a local feel.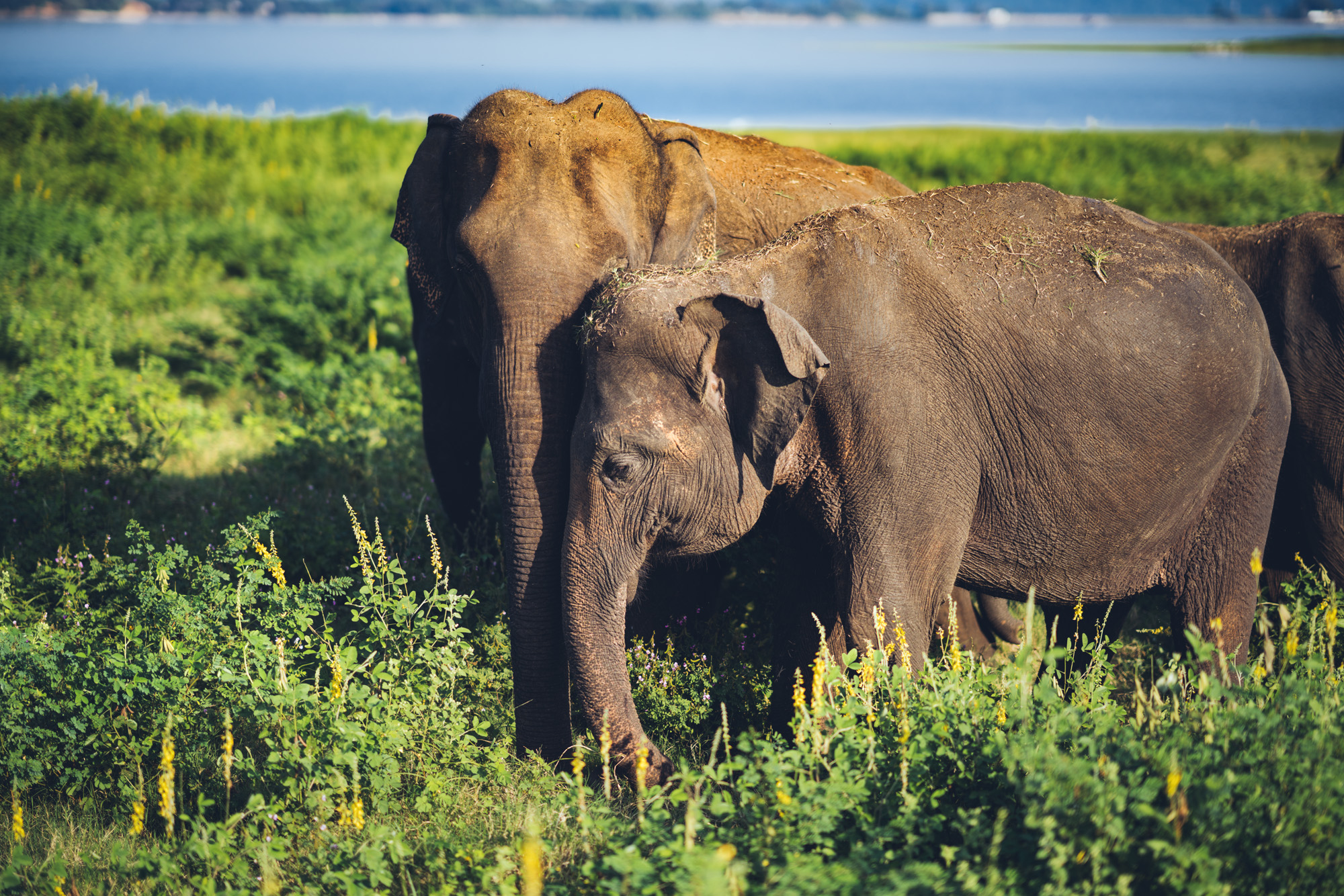 Where to Stay:
Jetwing Vil Uyana - A stunning luxury property built between the lake and rice fields, and with numerous awards in Sustainability to its name. Photos taken at this hotel would be unbelievable!
Kalundewa Retreat - There is no shortage of beautiful properties in Sri Lanka, and the North really puts the rest the country to the test with sprawling and beautifully designed hotels that would be right at home amongst the luxury of Ubud, Bali. Kalundewa is no exception.
Signature by Amaya - The food offerings, detailing, and amenities here are much better than it's sister property, Amaya Lake. And the grounds feel like a summer camp!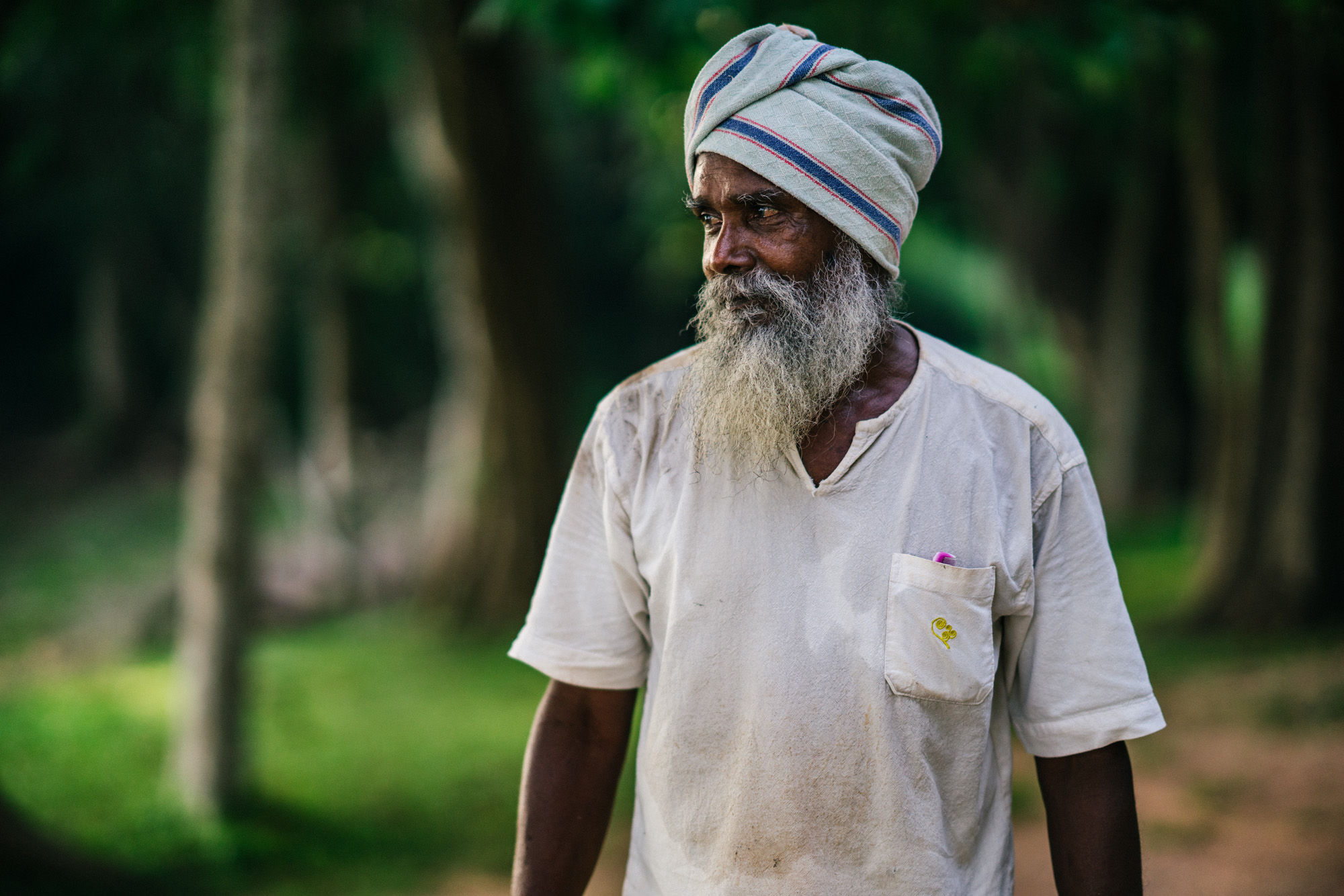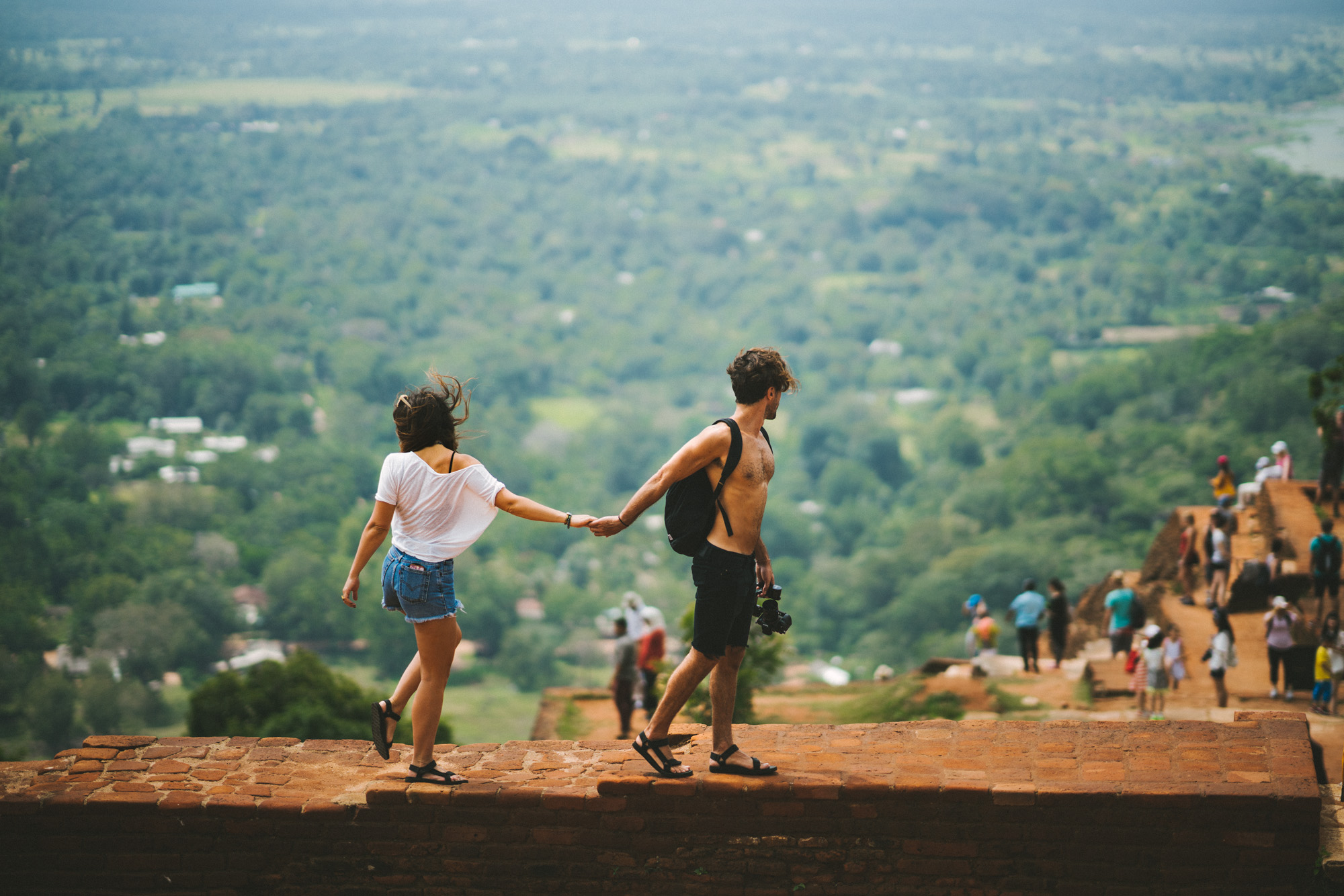 Don't Miss Out On: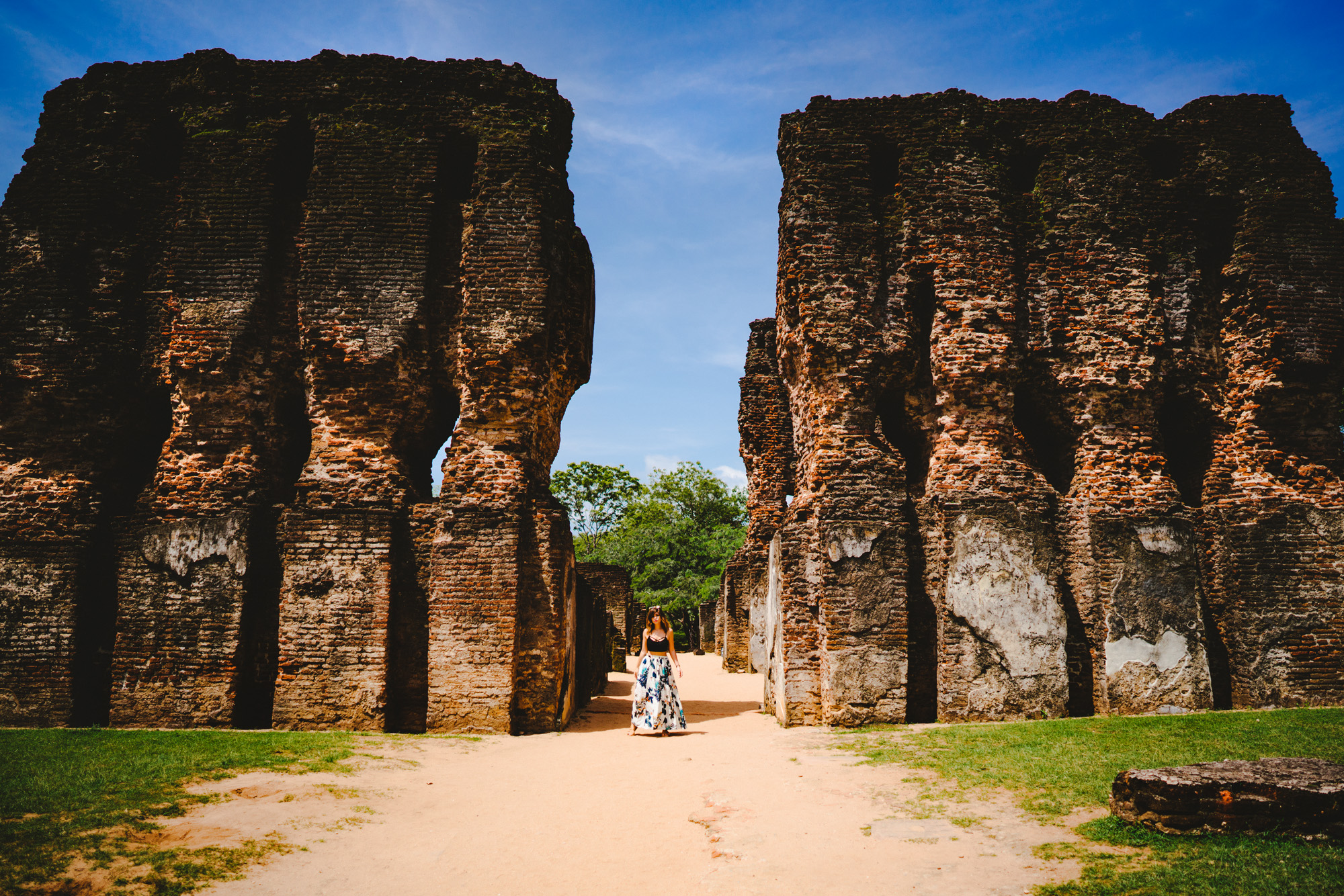 What to Avoid:
Breaking any rules on Sigiriya - There are a couple of certain areas within the complex here where taking photographs is against the rules - despite the rest of the mountain being one of the most photographed places in the country. The guards can and will stop you, and not kindly. Definitely avoid a mountain-top confrontation.
Biking Polonnaruwa - In theory, it sounds like a lovely day, rent a bike and explore the massive grounds on your own, taking in as much as you can find. But the heat and humidity is oppressive all year round, and most people we spoke to ditched their bikes after the first couple of hours and hopped a tuk tuk.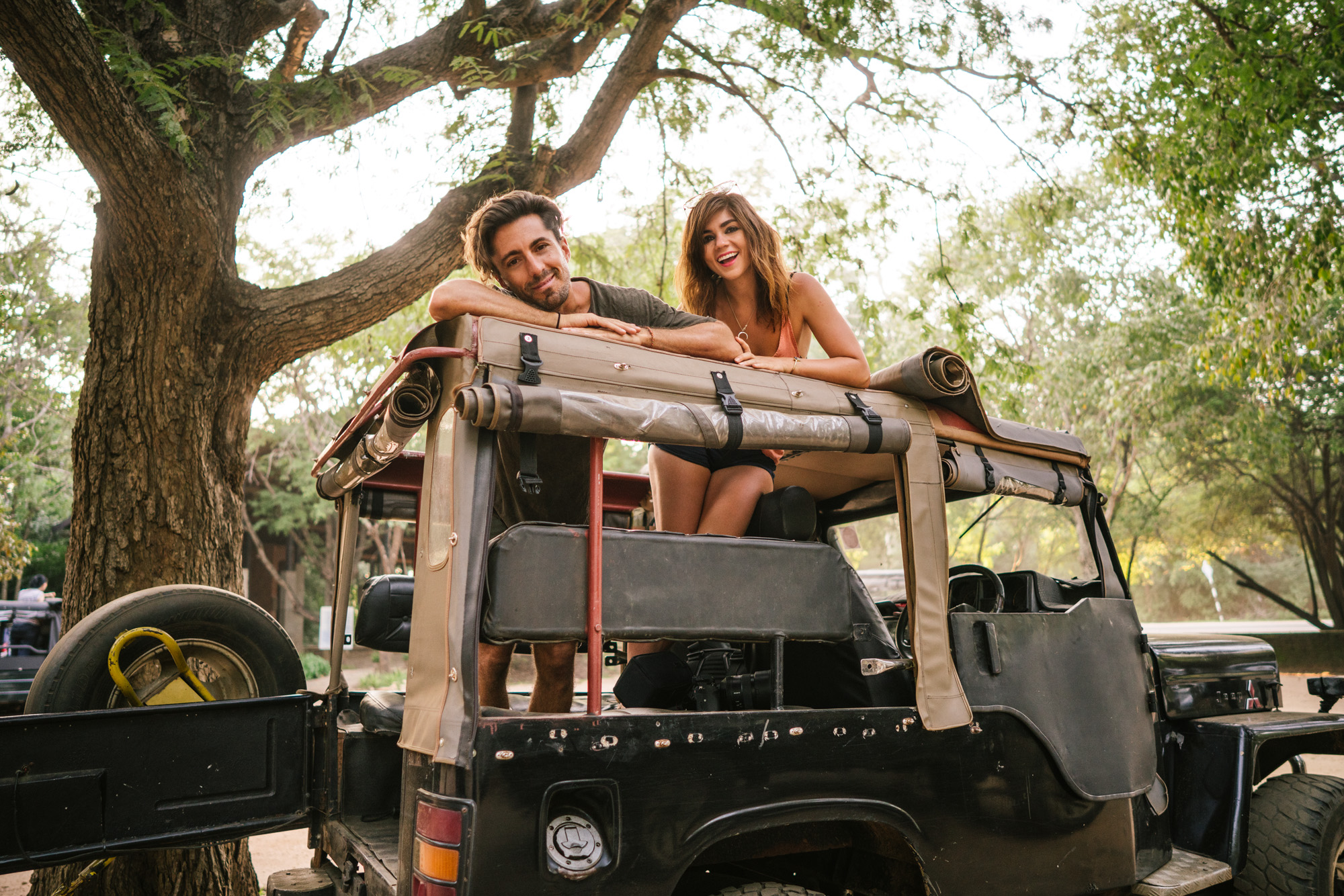 Good to Know:
Again, make sure to prepare your outfits for any temple visits - the guards here are equally as handsy as they were at the Temple of the Tooth
Plan your travels strategically - the North is a good 4 hour drive minimum from Colombo
Hot Air Balloons are popular here! If your time and budget allows, it would be a great way to see the area.
---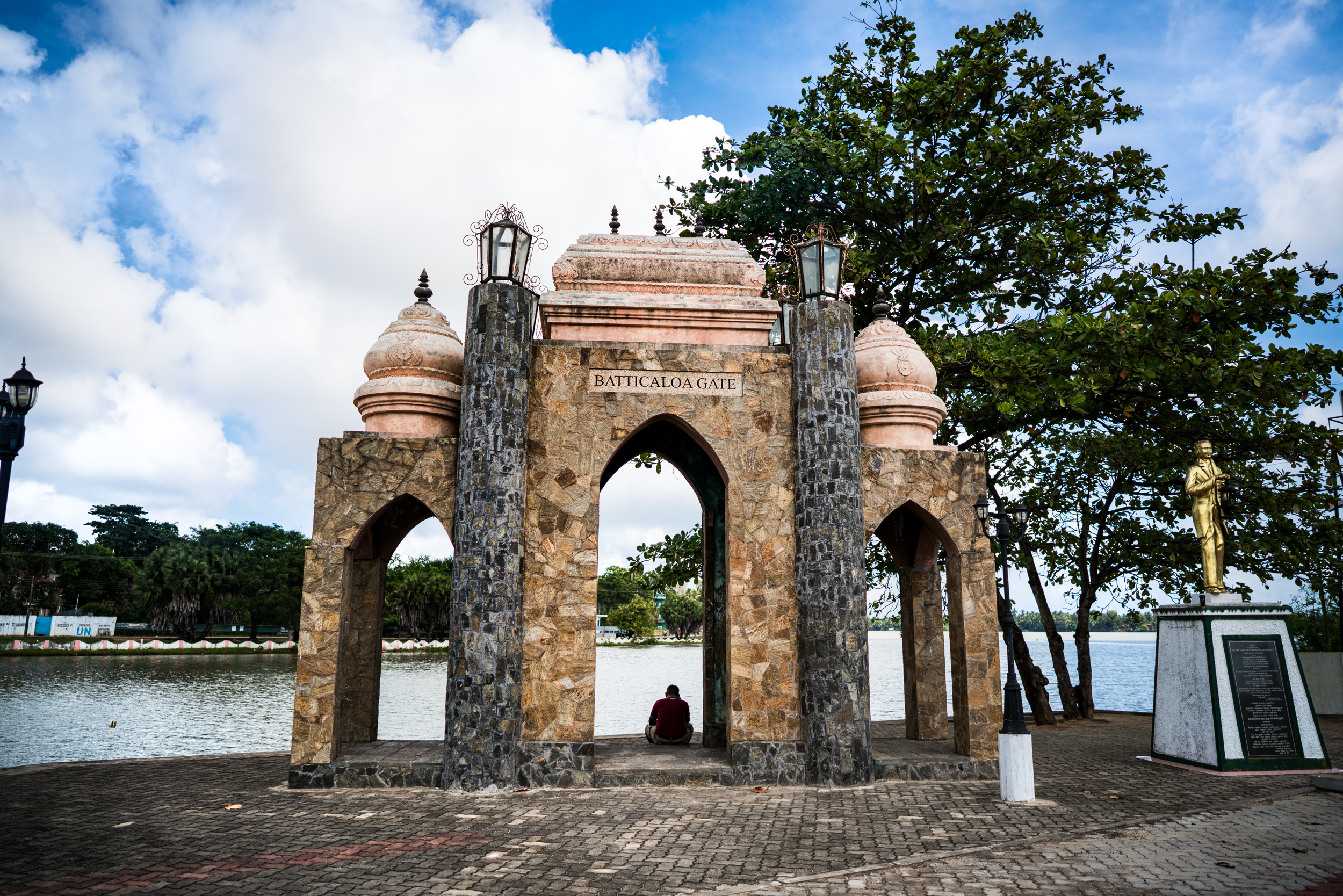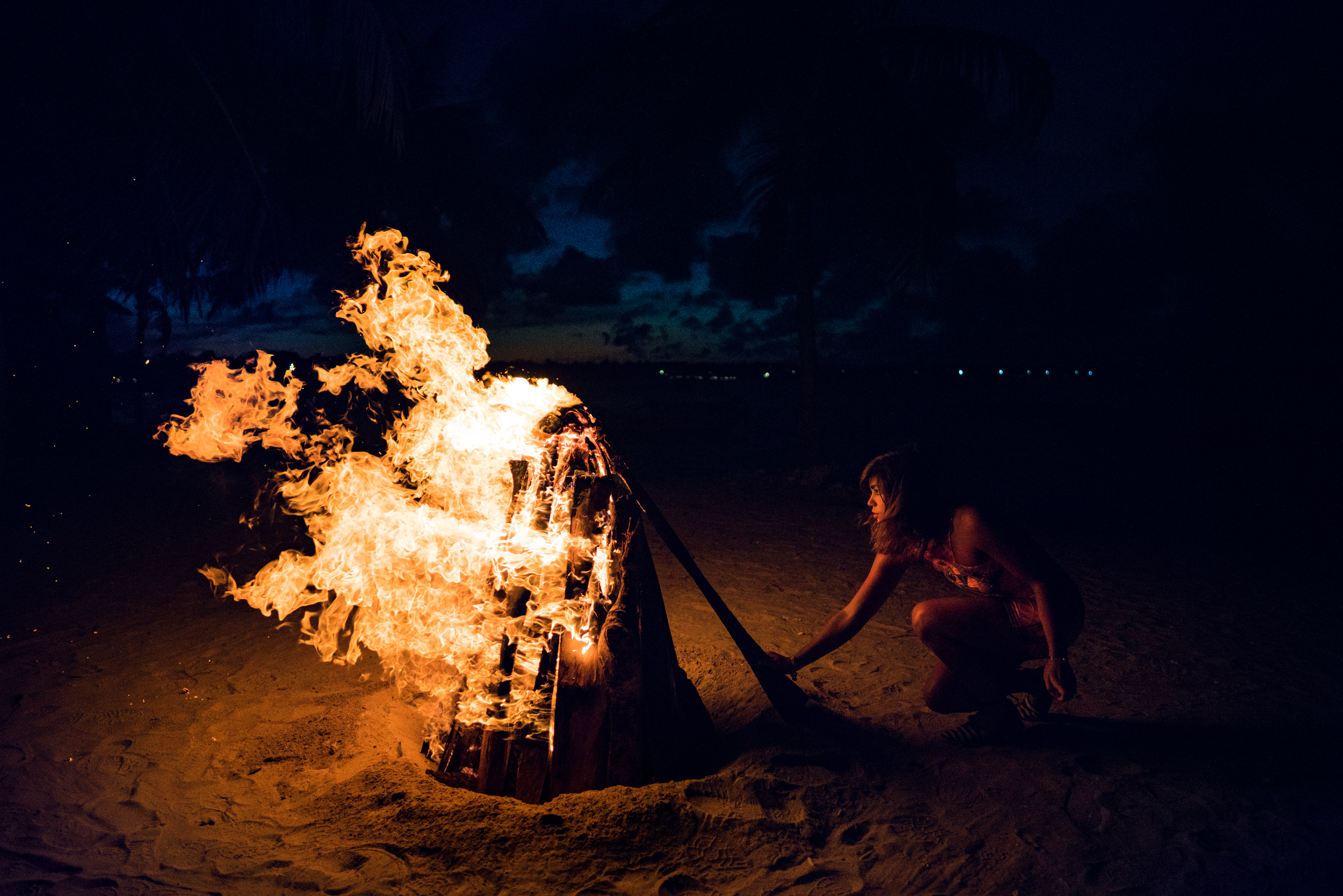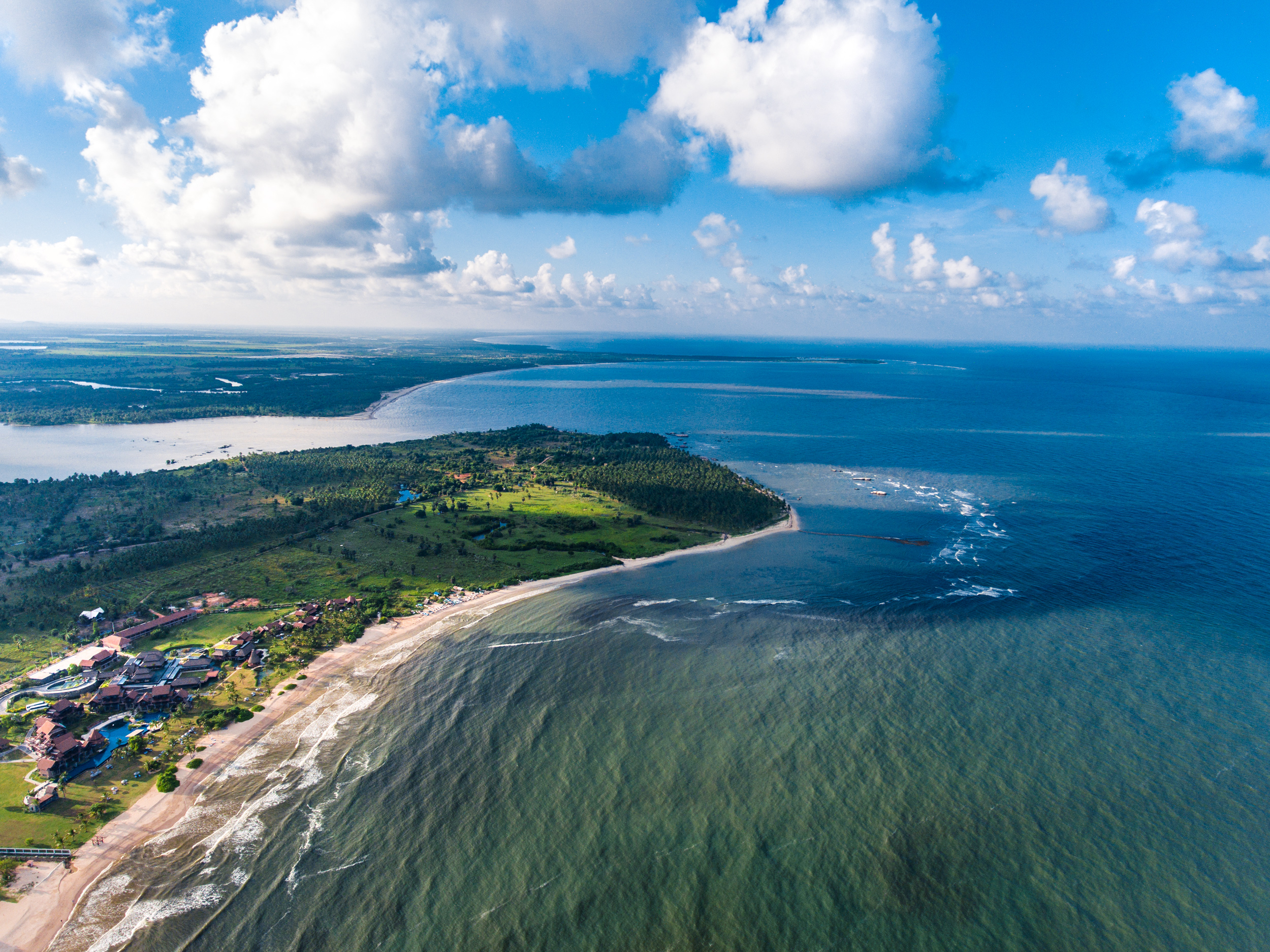 What It's Known For:
The summertime high season, local fisherman, Ghandi Park, the other Dutch fort, and quickly growing surf culture.
Can't Miss Eats:
Tandoori Hut - The cutest beach shack with clay pots of amazing Indian food.
Kiribath - Sri Lankan milk rice, traditionally eaten for breakfast on a holiday or other important day for good luck. It's rich and creamy and delicious.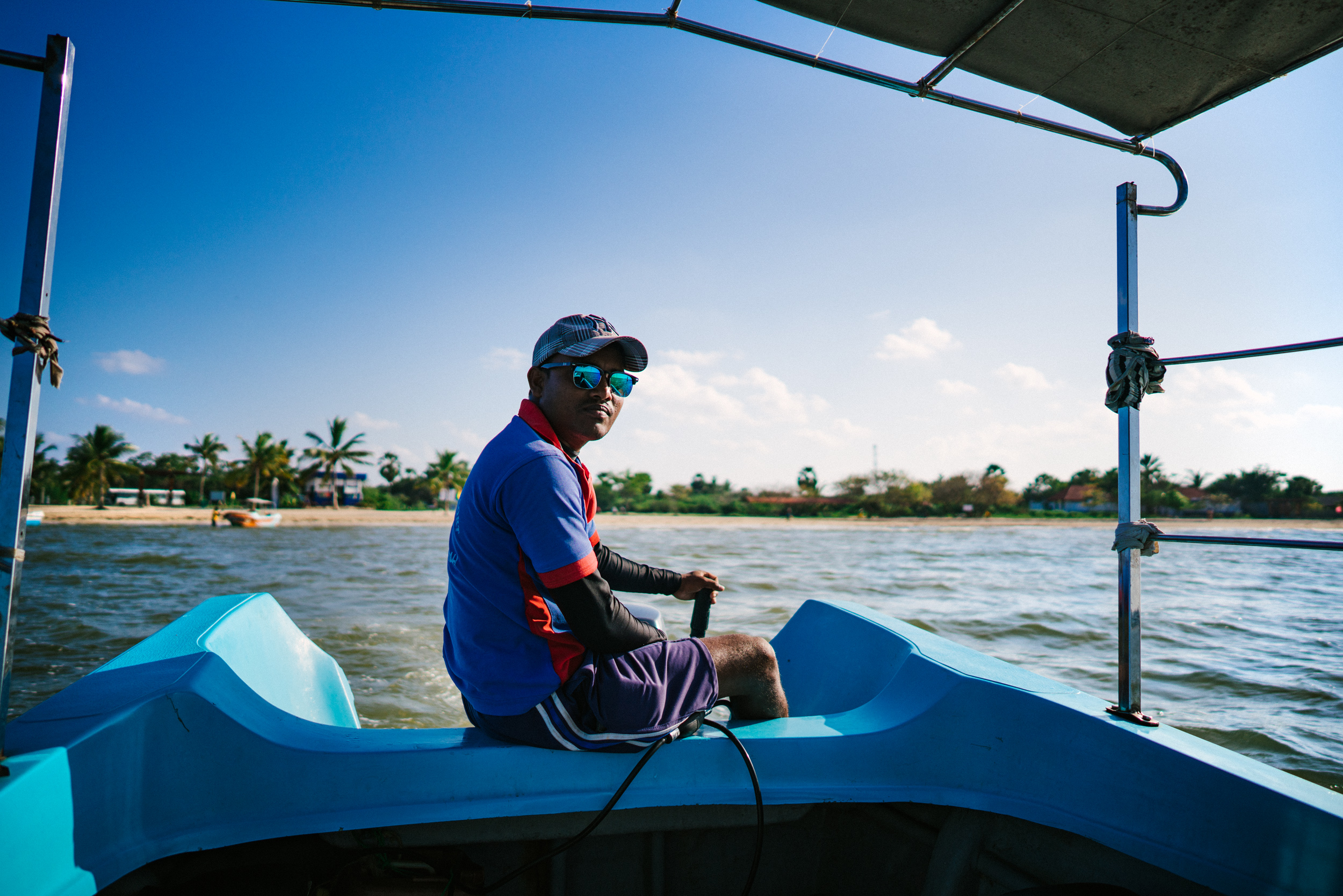 Where to Stay:
Arugambay Surf Resort - Aragum Bay is the Canngu to Galle's Seminyak Beach - hip and upcoming, but way less toured and full of surfers and friendly locals. And great hotels for under $25/night
The Spice Trail - A high end hotel in Aragum Bay with infinity pools and tons of design details.
Uga Bay - A luxurious Sri Lankan chair known for their gorgeous properties. When we were at this one in Passikudah, there was an all-day volleyball competition going on that turned into a massive beach party.
Don't Miss Out On:
Yala National Park - A few hours from Aragum Bay, but an amazing park where you can Safari through herds of wild elephants - and a much higher chance or seeing leopards here than anywhere else in Sri Lanka!
Watching the Fisherman Reel in their catch - On Passikudah, whole groups together to pull in the massive fishing nets dropped out deep off shore, the process takes hours and is amazing to watch - especially when they reel it all in!
Surfing in Aragum Bay - It's all about the surfing here!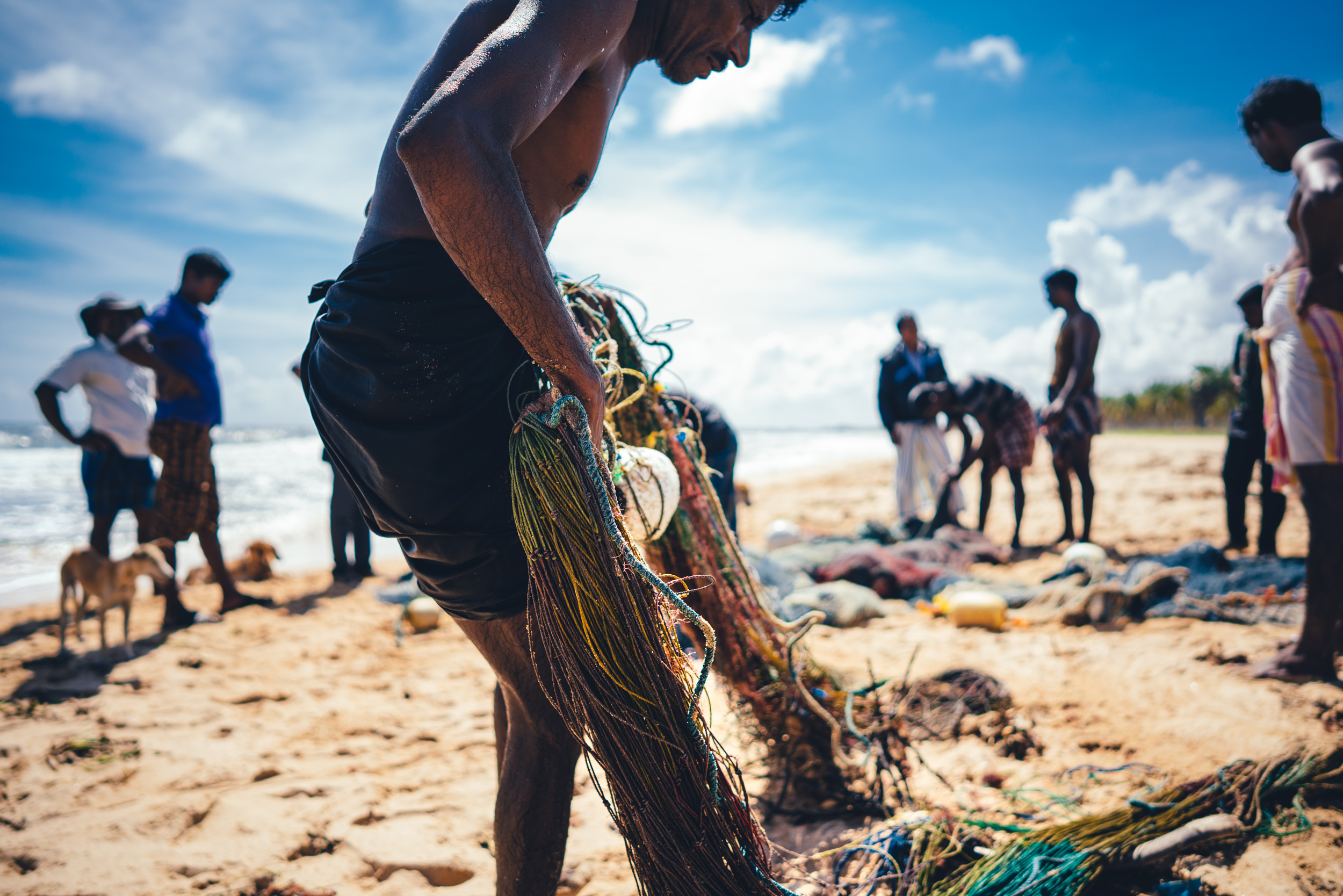 What to Avoid:
Winter time - The East Coast of Sri Lanka is in season from May through September - opposite of the coast down south. Winter brings Monsoons, rainy weather, and a much quiet scene overall.
Short trips - The drive out here from Colombo is about 6 hours, so make sure you have enough time to enjoy to cover the travel time
---
I'm going to cut to the chase here - If you only one make it to one destination in Sri Lanka - make it this one! My favorite area of Sri Lanka, and one of my favorite spots in the world.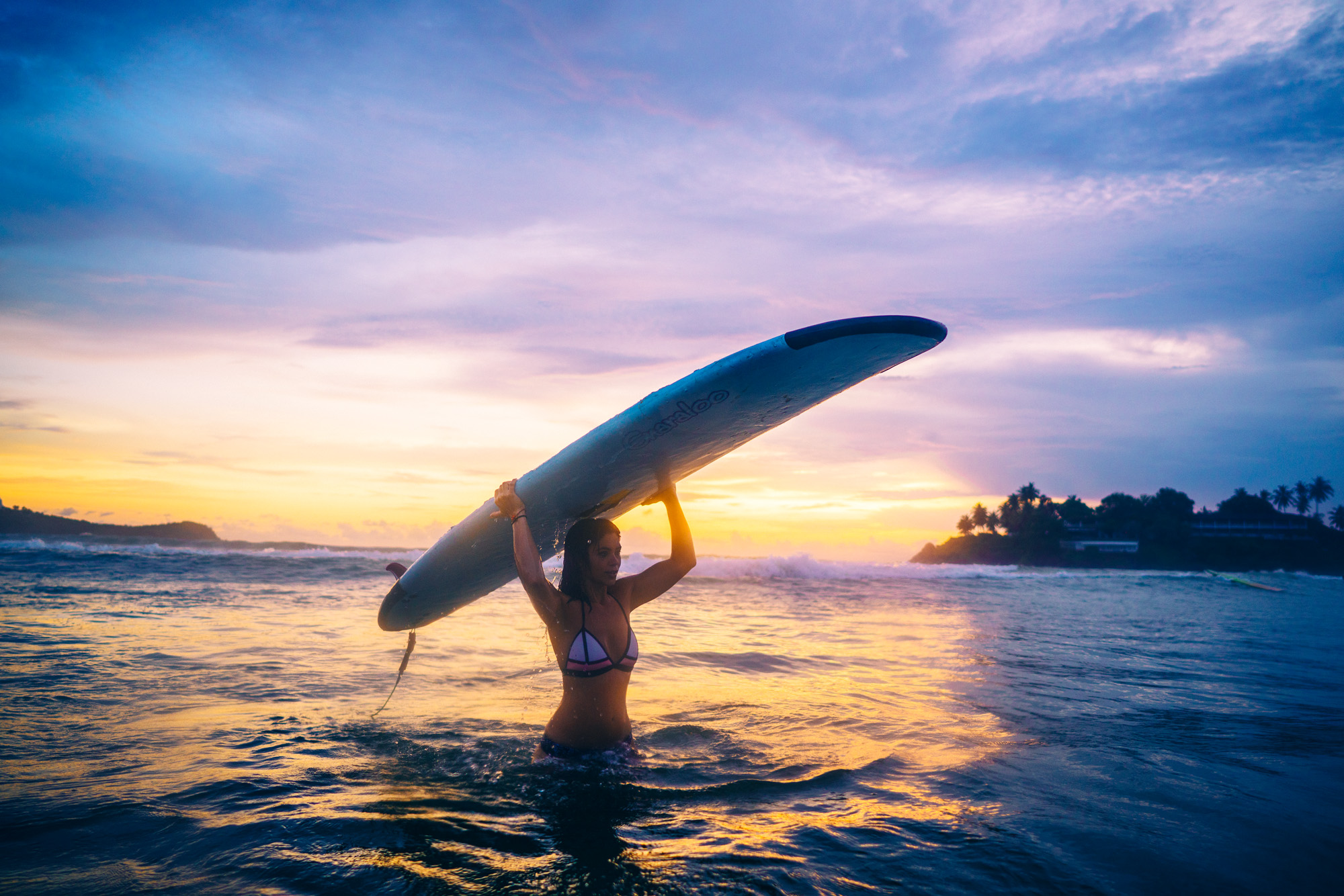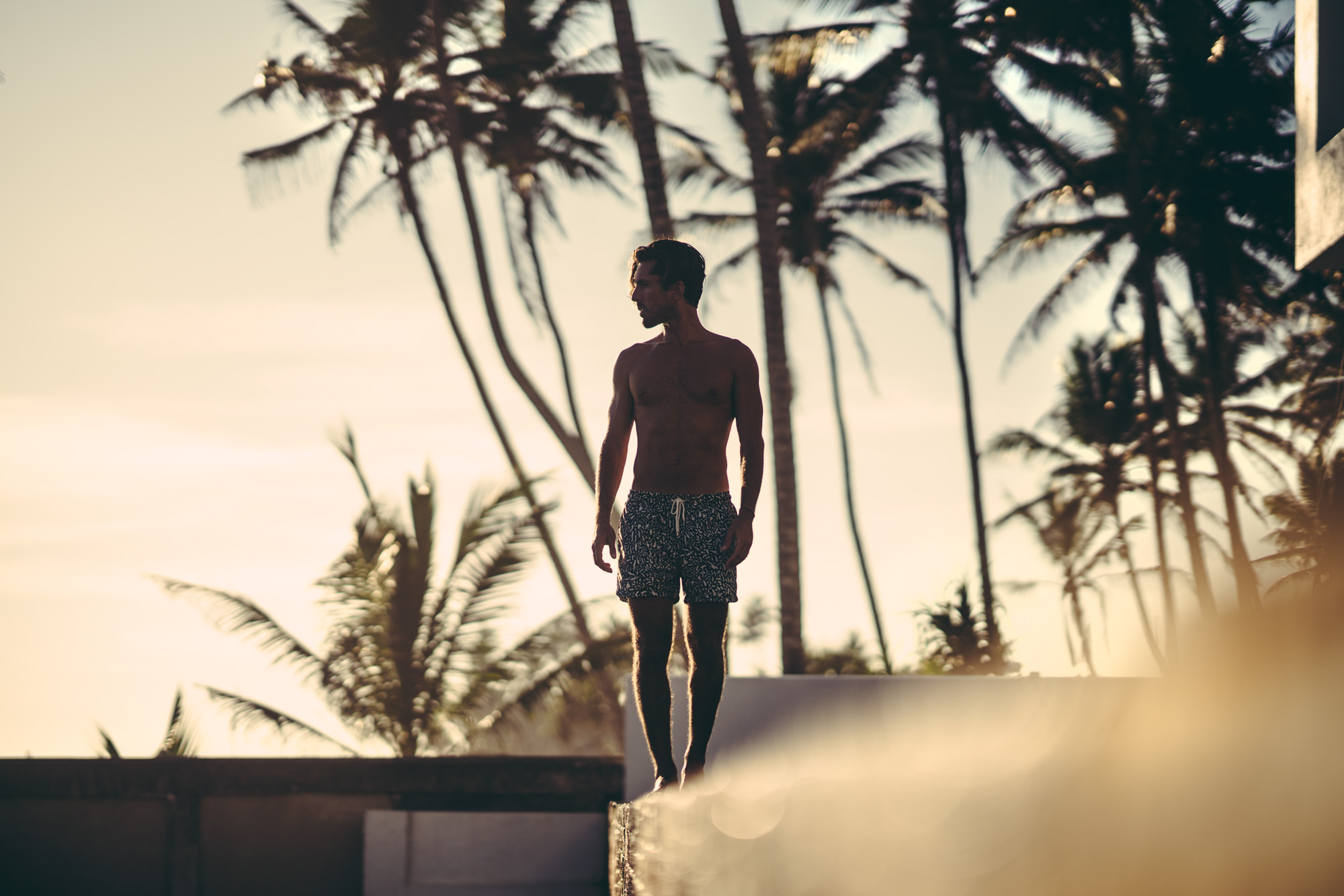 What It's Known For:
A huge burgeoning surf culture, being "the new Bali", that one palm tree rope swing that every single blogger you've ever seen has been on, streets full of palms and generally being a bit of a tropical Paradise.
Can't Miss Eats:
Local Fruits at the Market - there are fruit markets and stalls all over the coast here. Grab fresh coconuts and bananas on the side of the road - they're some of the tastiest I've had anywhere in the world.
The Seafood Menu at Cantaloupe Levels - One of the best hotel restaurants I've been to. Their Japanese and Thai fusion dishes with Sri Lankan flavors are some of the best I had.
The World's Most Expensive Desert - The Fortress hotel in Galle has the most expensive desert in the world - a $14,500 dessert to be exact. This is not actually a can't miss, but is still worth noting.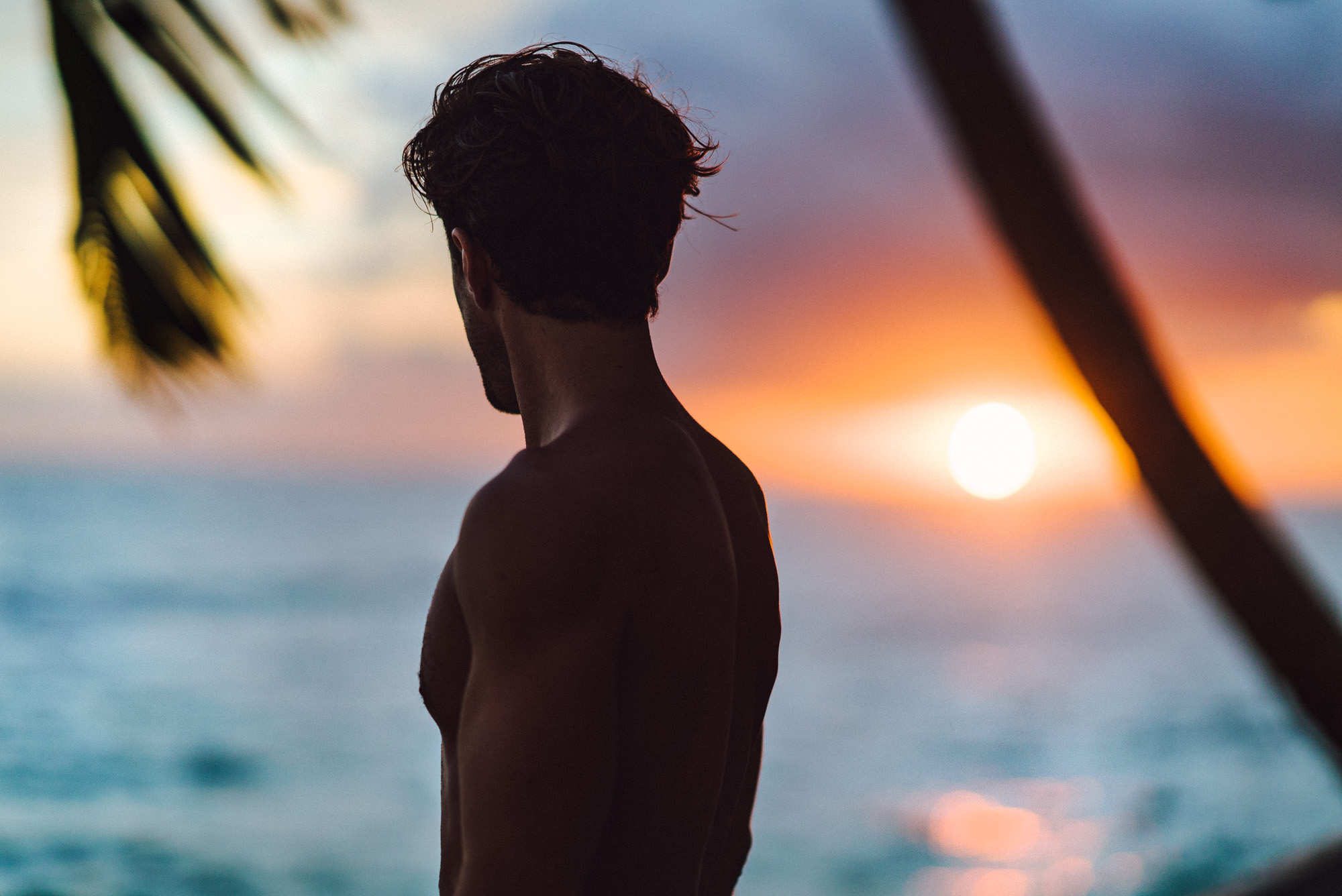 Where to Stay:
Cantaloupe Aqua - A fun, small breach boutique hotel with a plunge pool with an endless few into the ocean. In the high season, you can just down to the sand right from here.
Cantaloupe Levels - Bold, luxurious, and full of dramatic design, Cantaloupe Levels is one of my favorite hotels on earth. Located just a couple of minutes up the hill overlooking Jungle Beach
Cape Weligama - Resplendent Ceylon is undoubtably the nicest hotels in Sri Lanka, and their property down here is a 6-star luxury paradise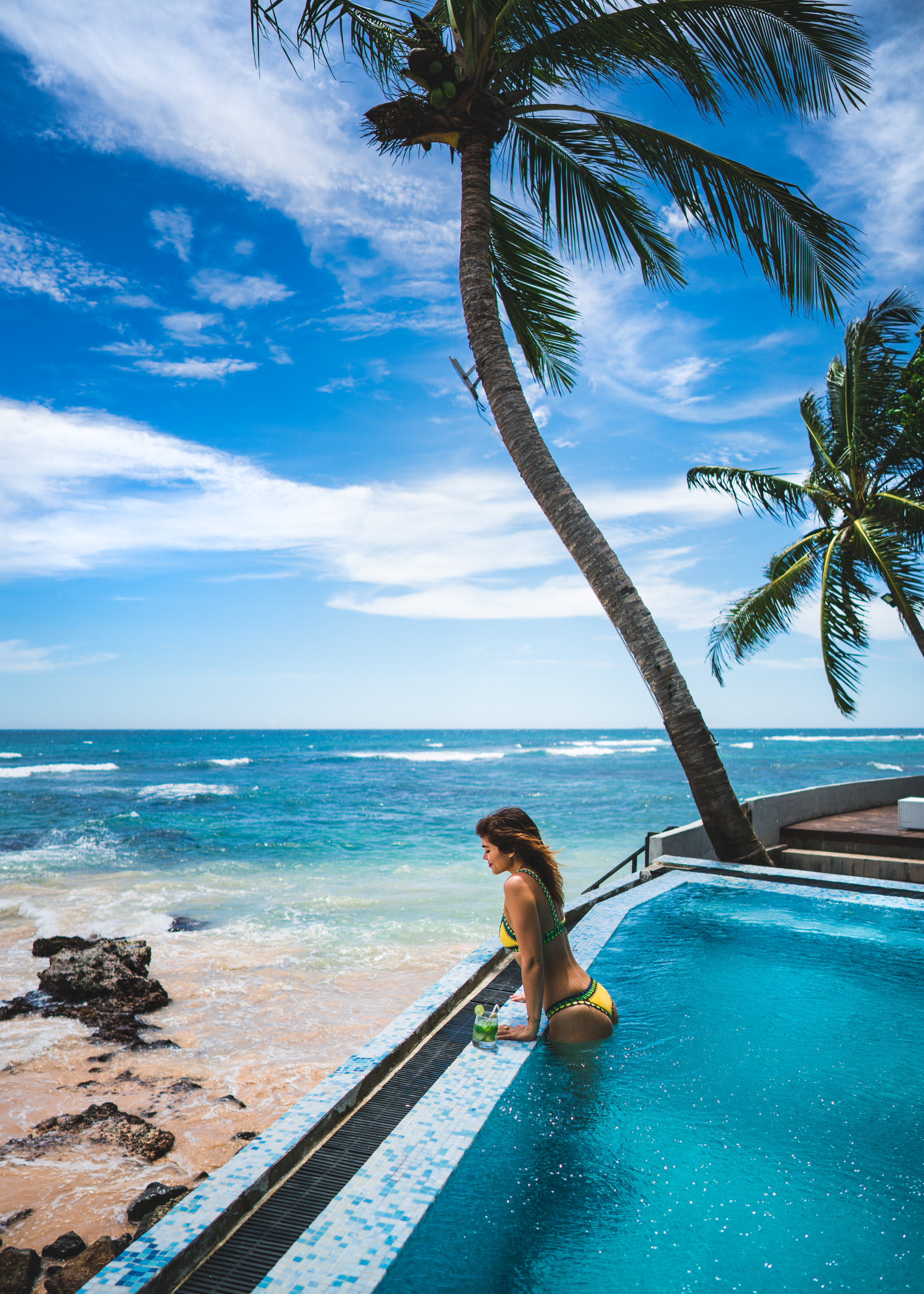 Don't Miss Out On: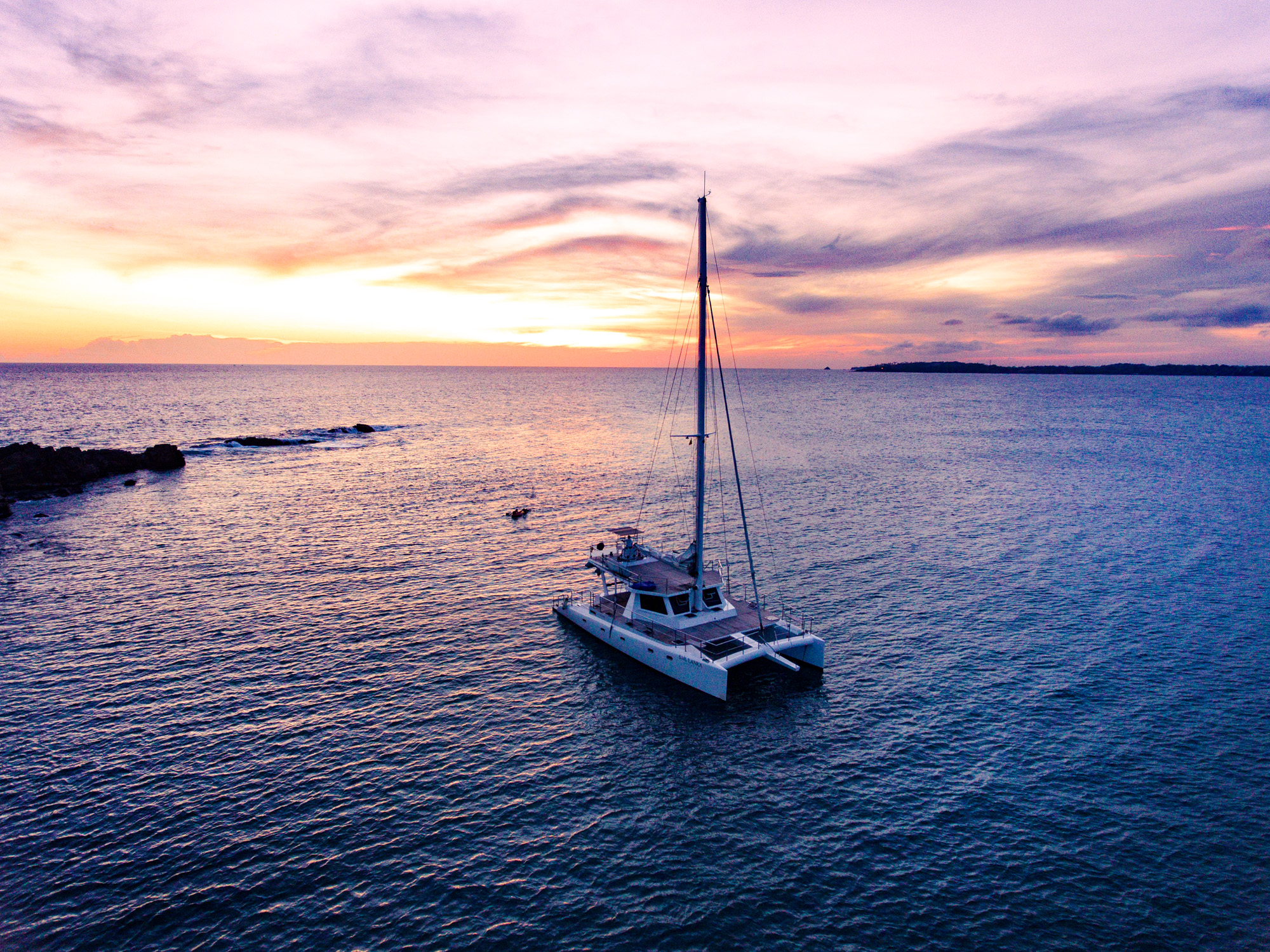 Good to Know:
While it's tropical here all year round, December through March are high seasons for a reason - the water is clear, the surf is calm, the weather is dry, and the entire South alights with foreigners and parties.
There is not too much within walking distance here - you'll get used to taking Tuk Tuks to get around
Sri Lanka is a small country, and not the easiest to get around, but it is lush, vibrant, and full of culture and life. The country's recent surge in popularity is well deserved, and will only continue to grow in the next couple of years. Did we leave anything out? Let us know!
Photo Diaries: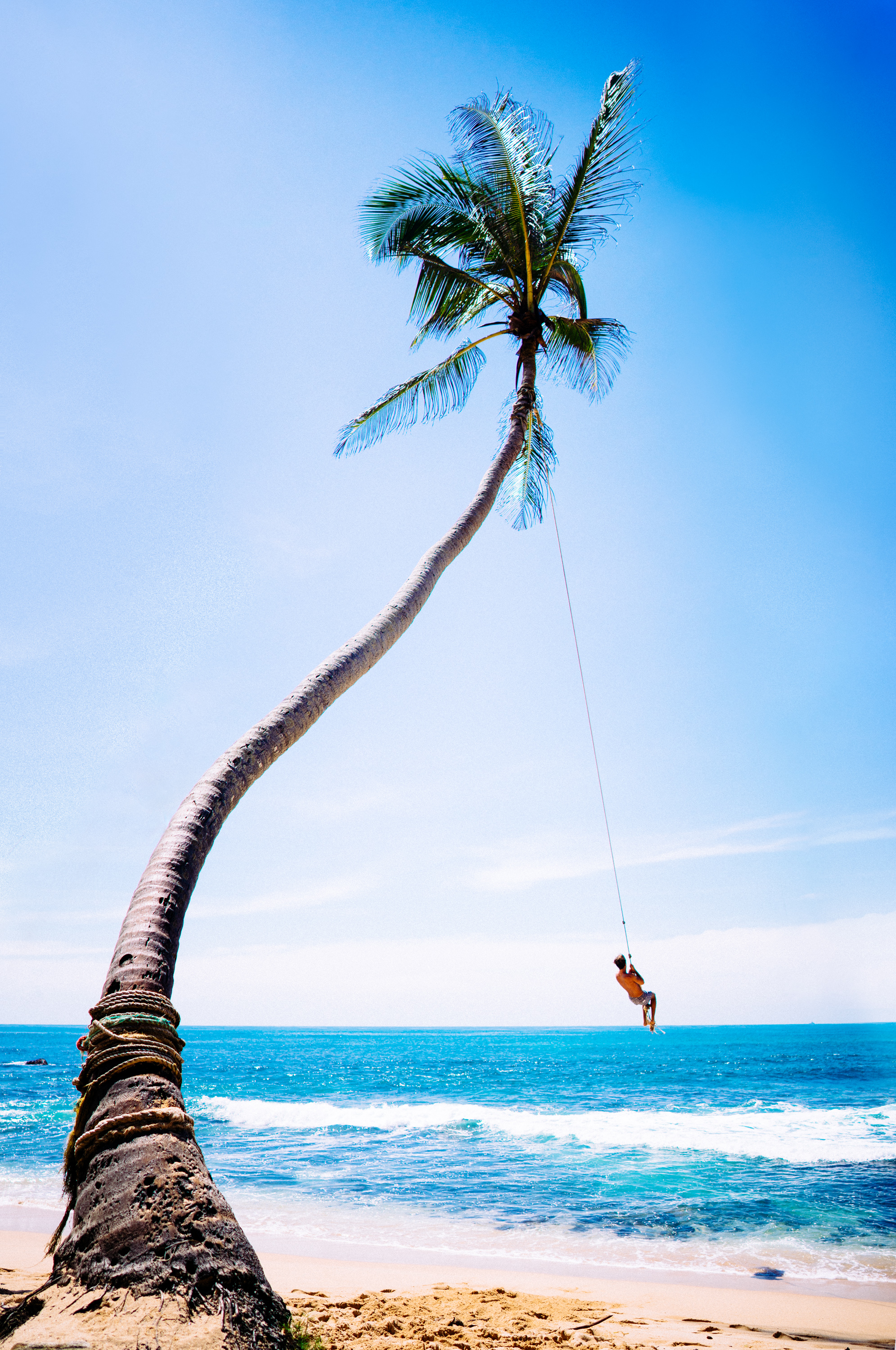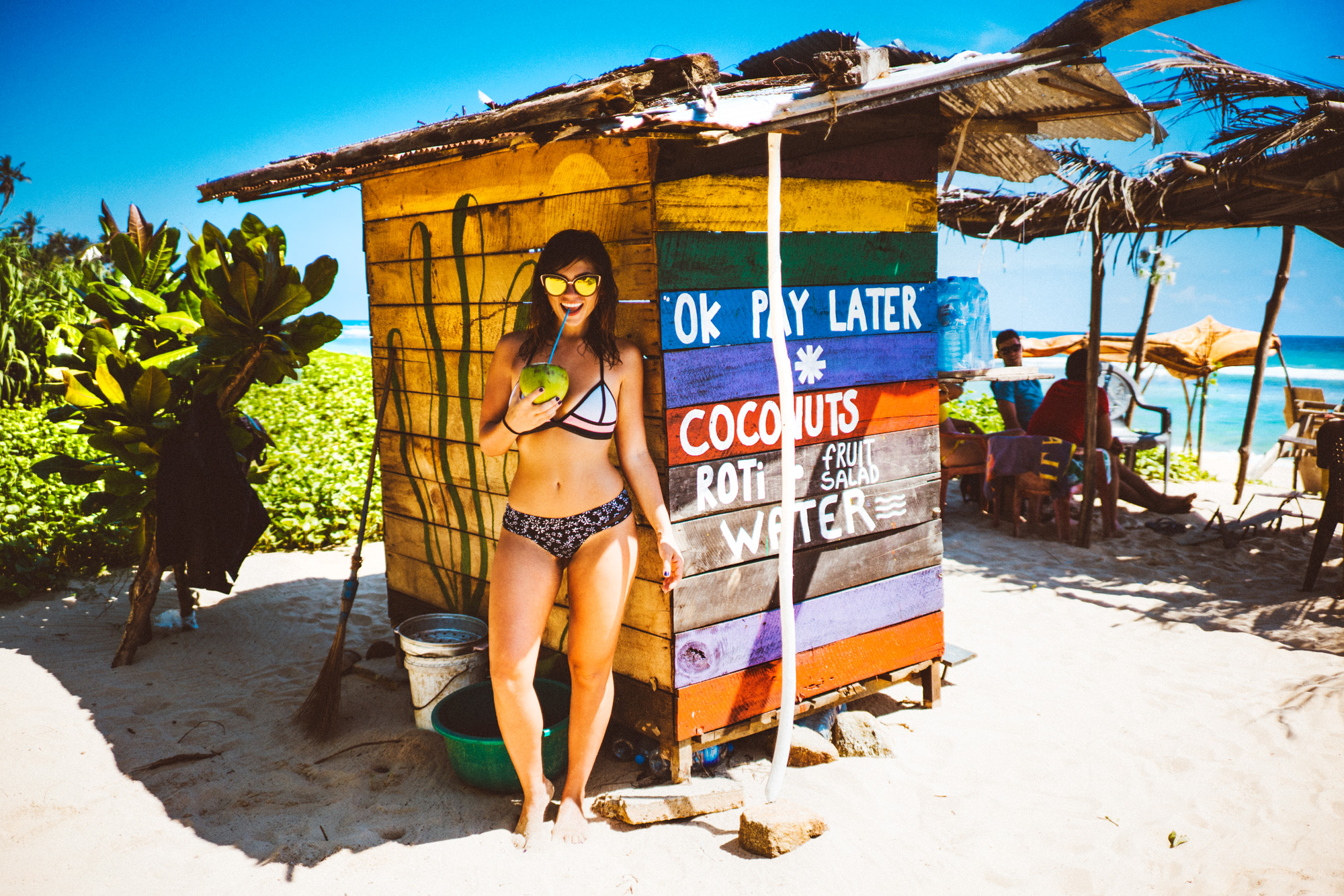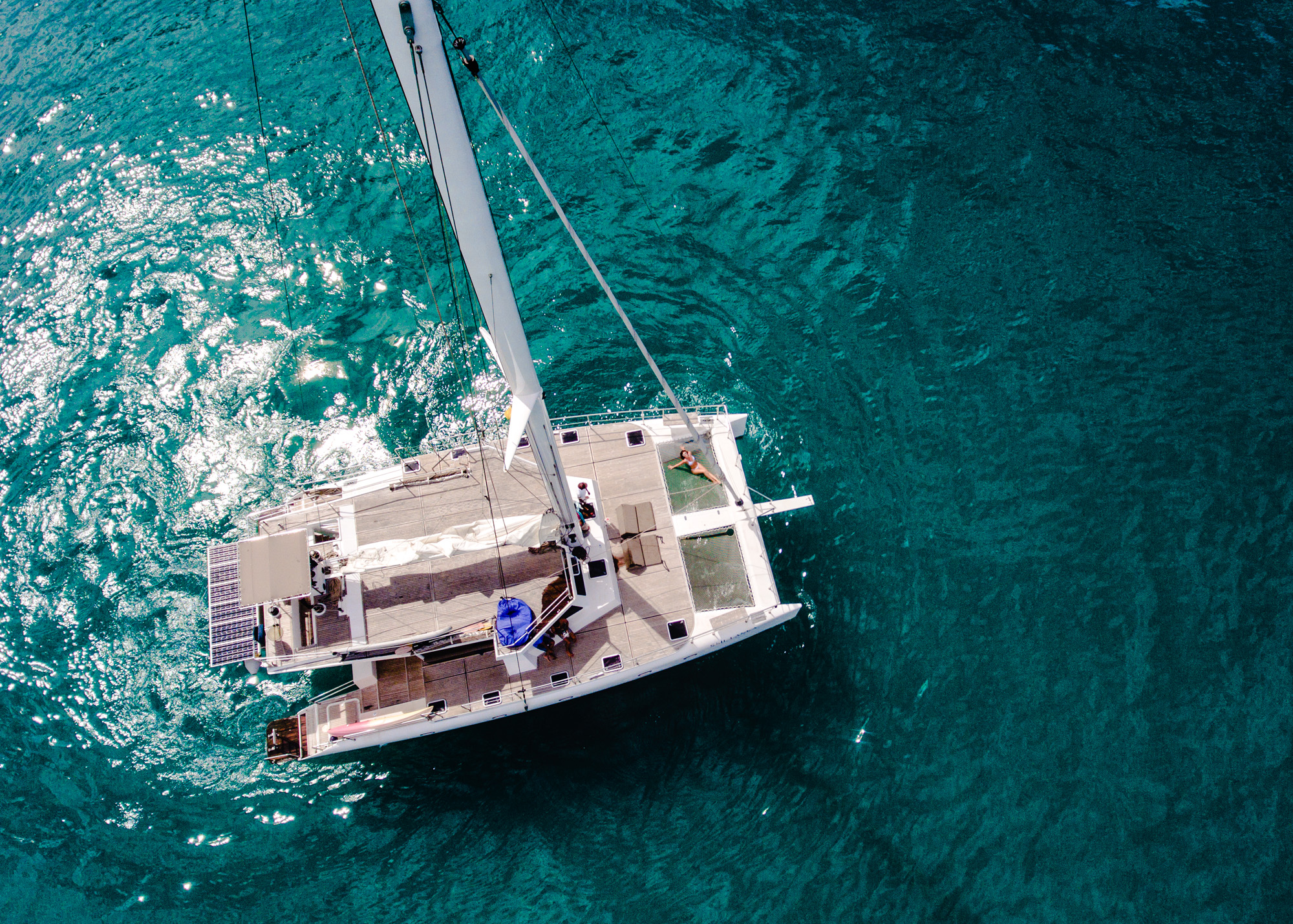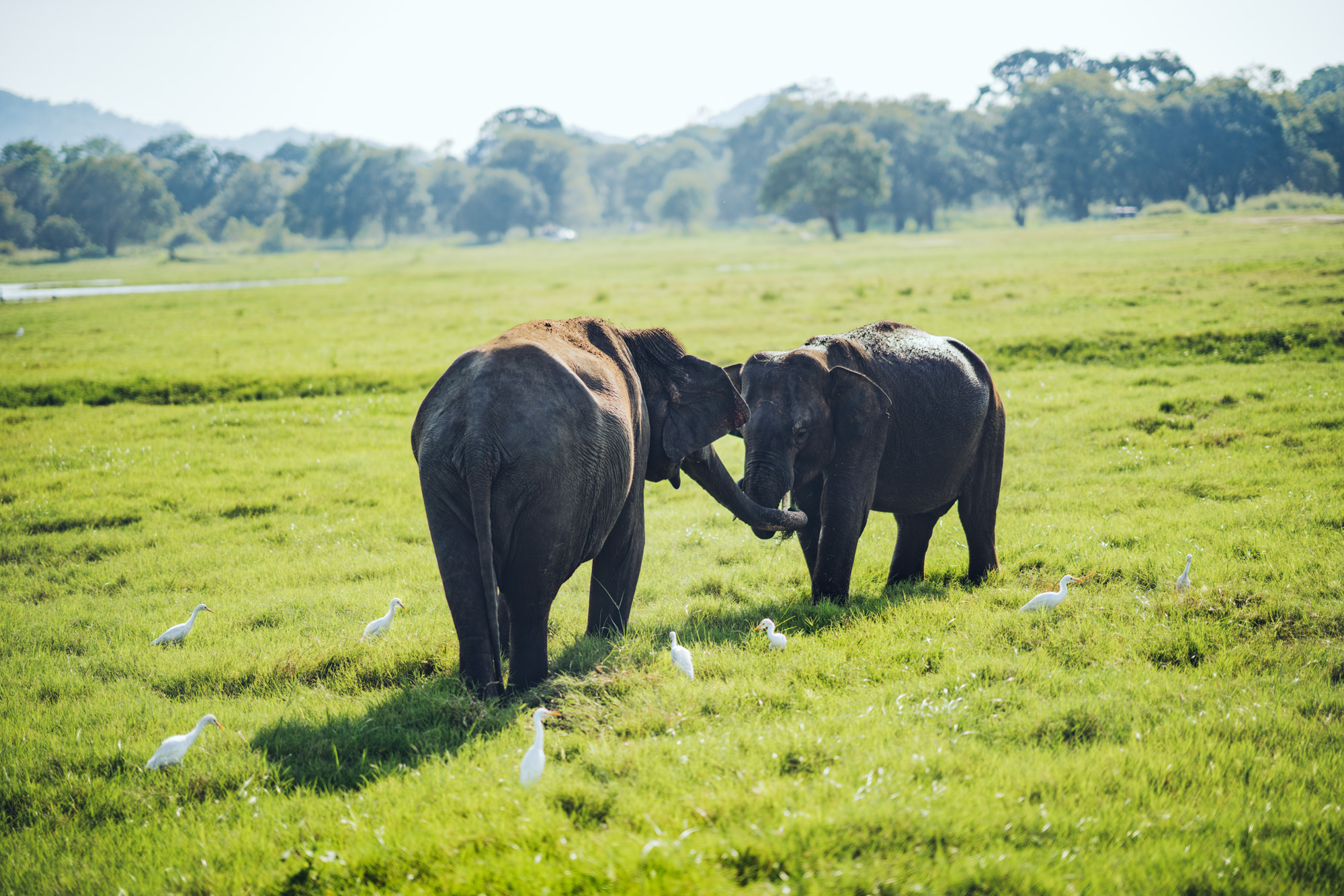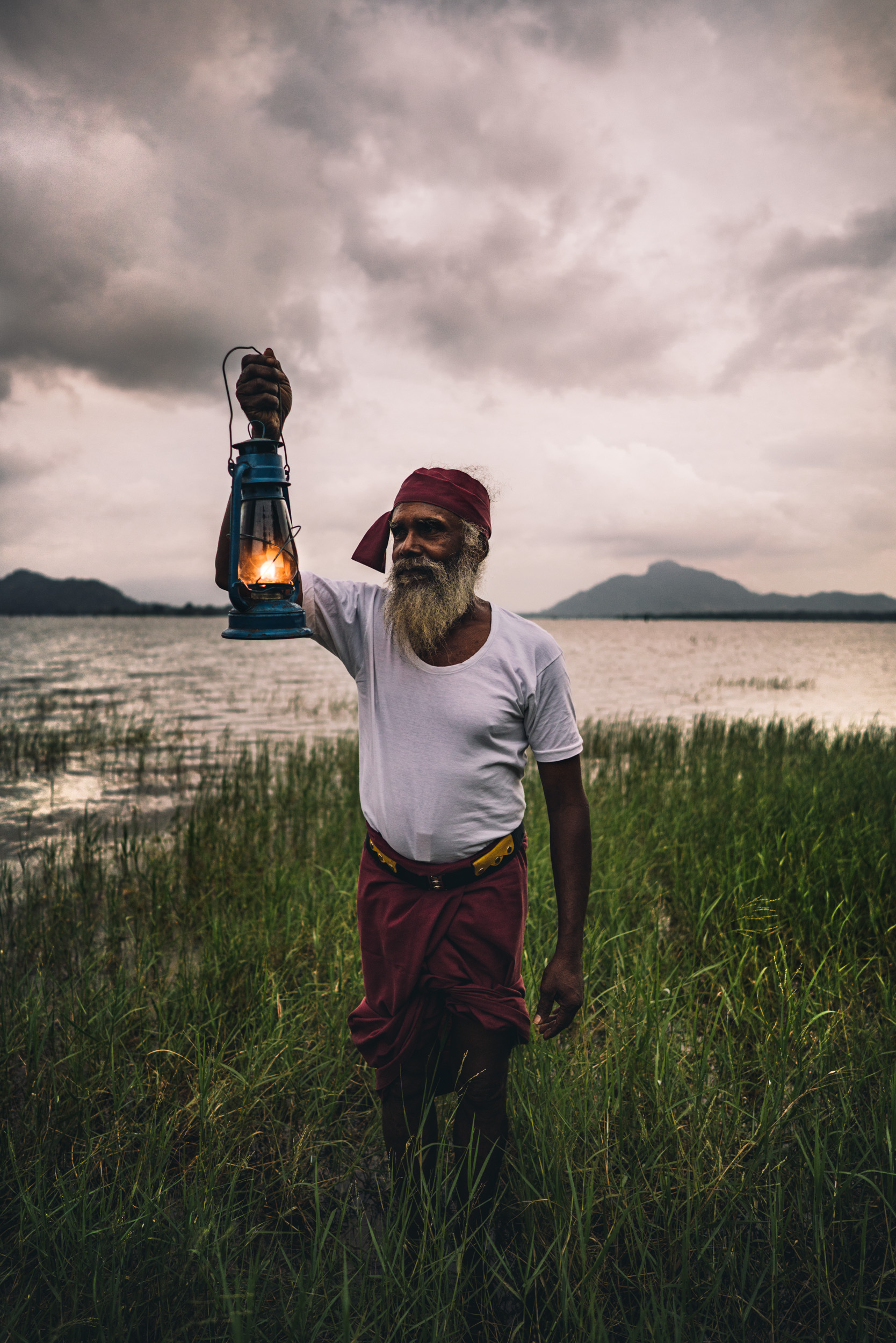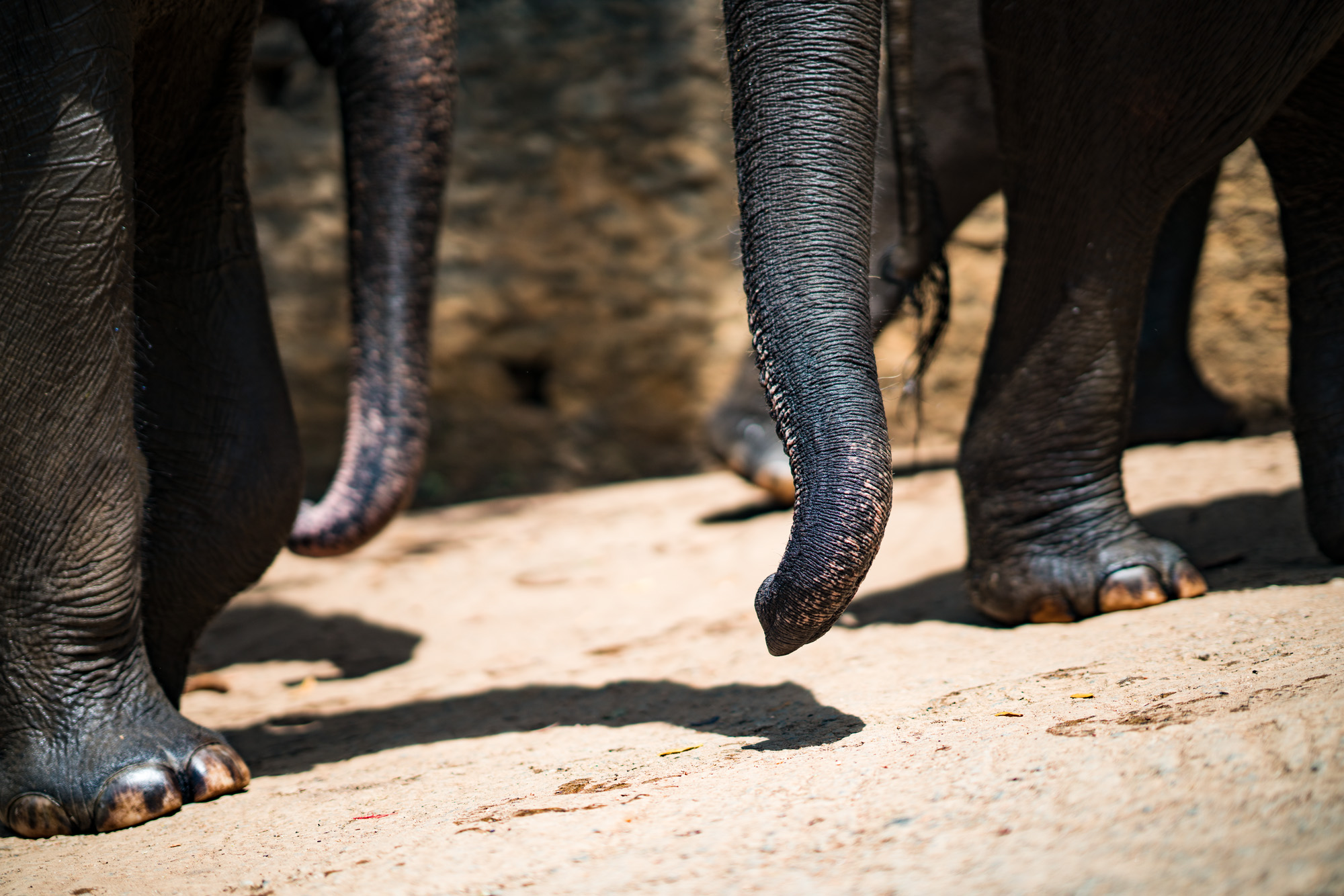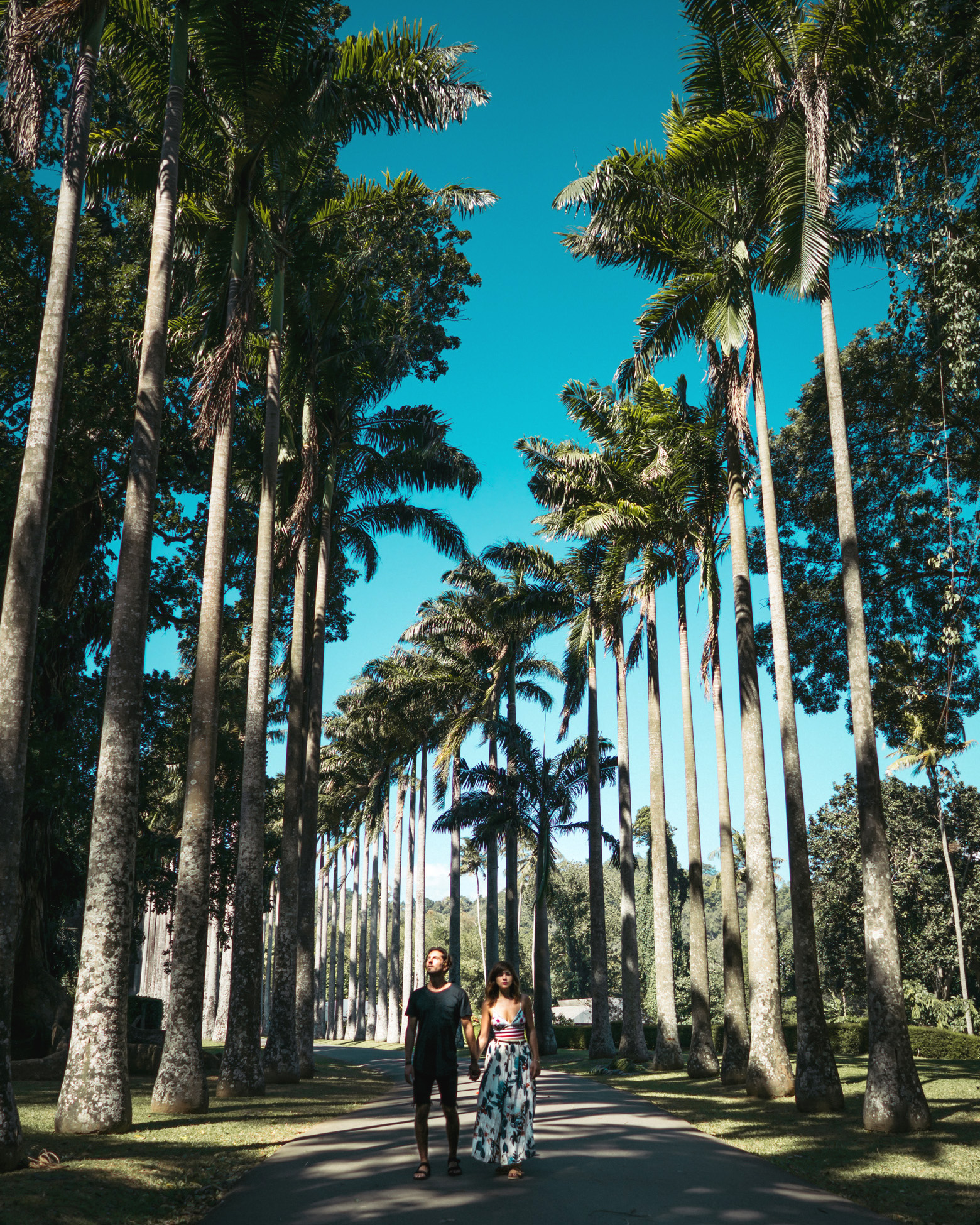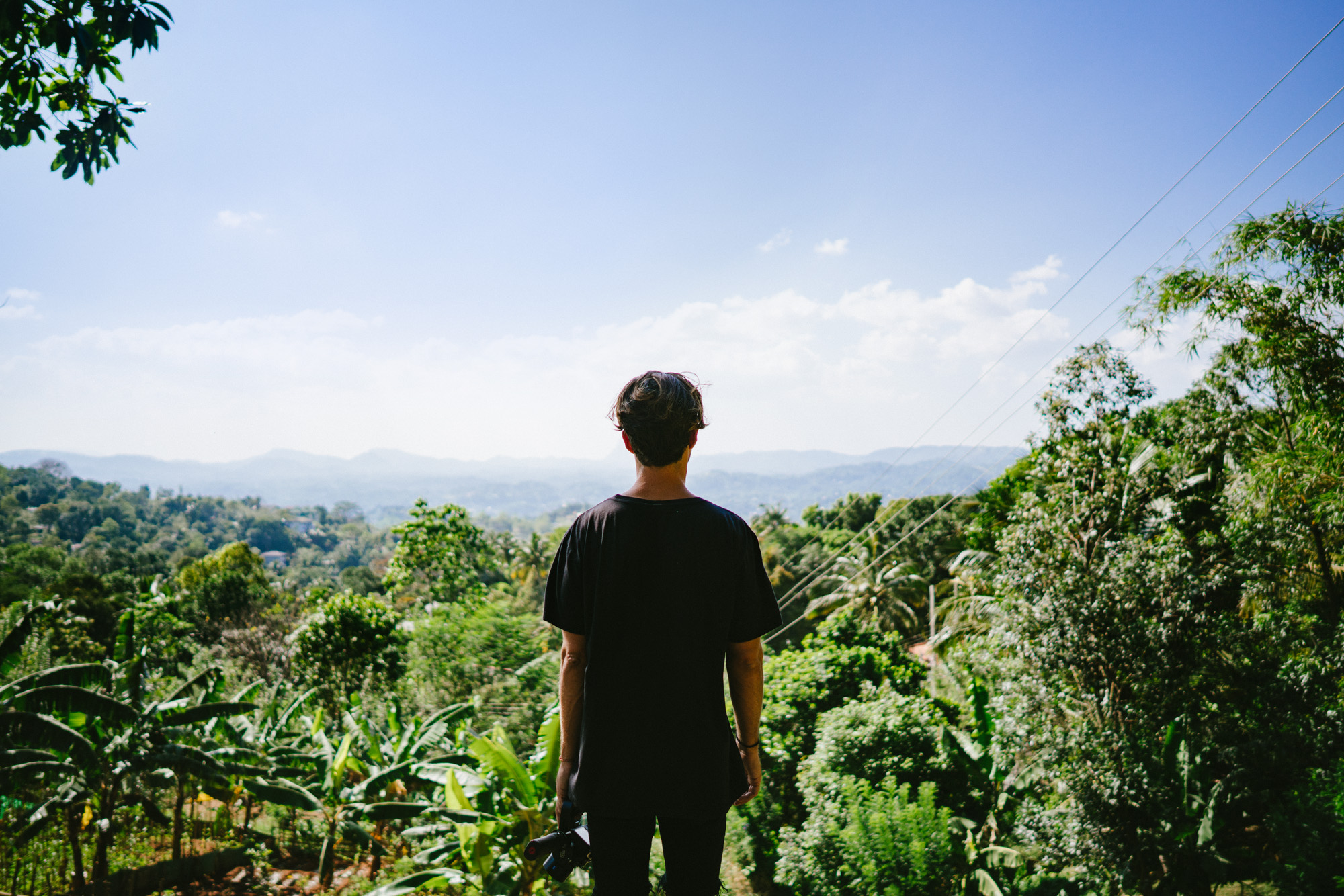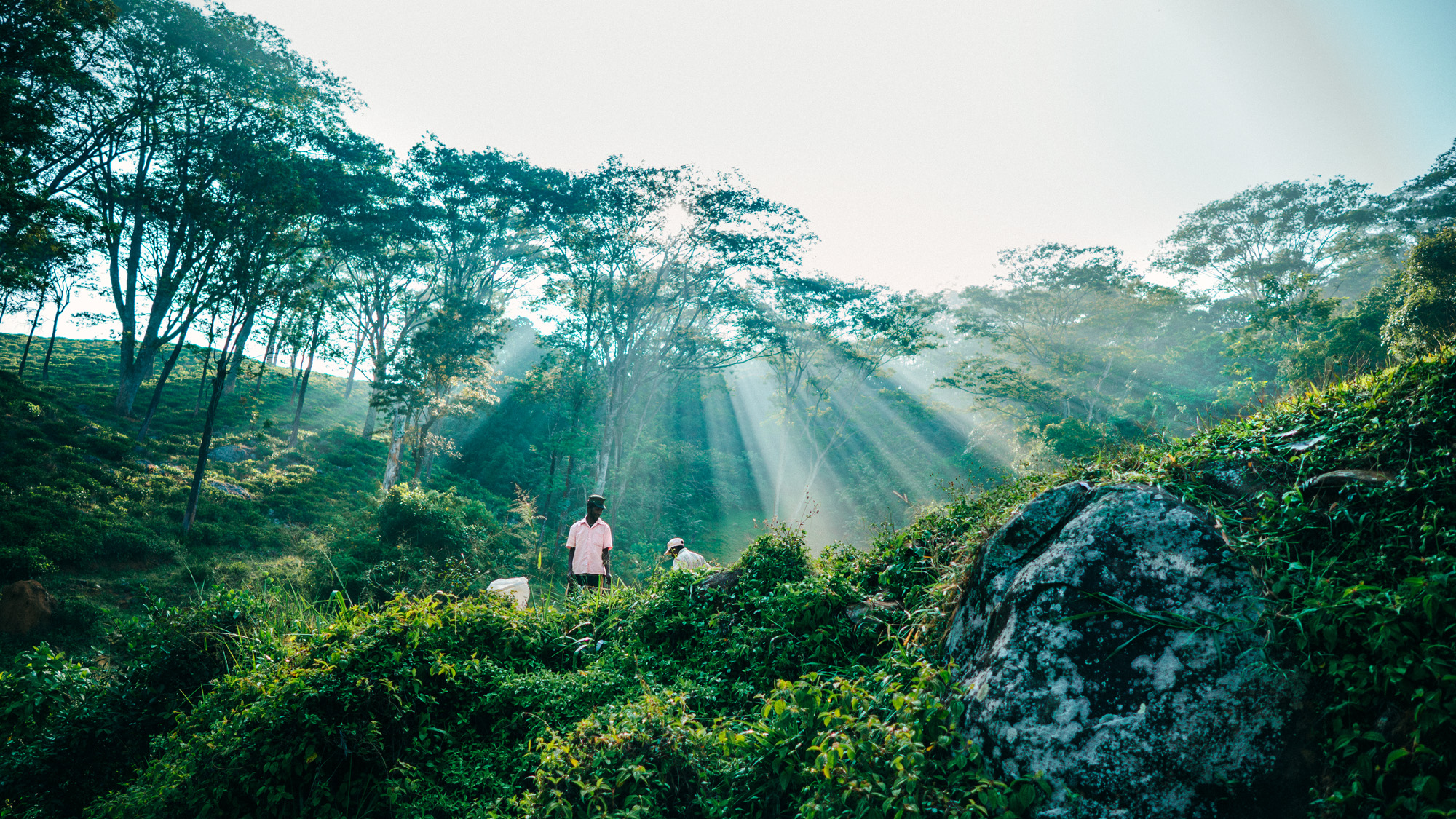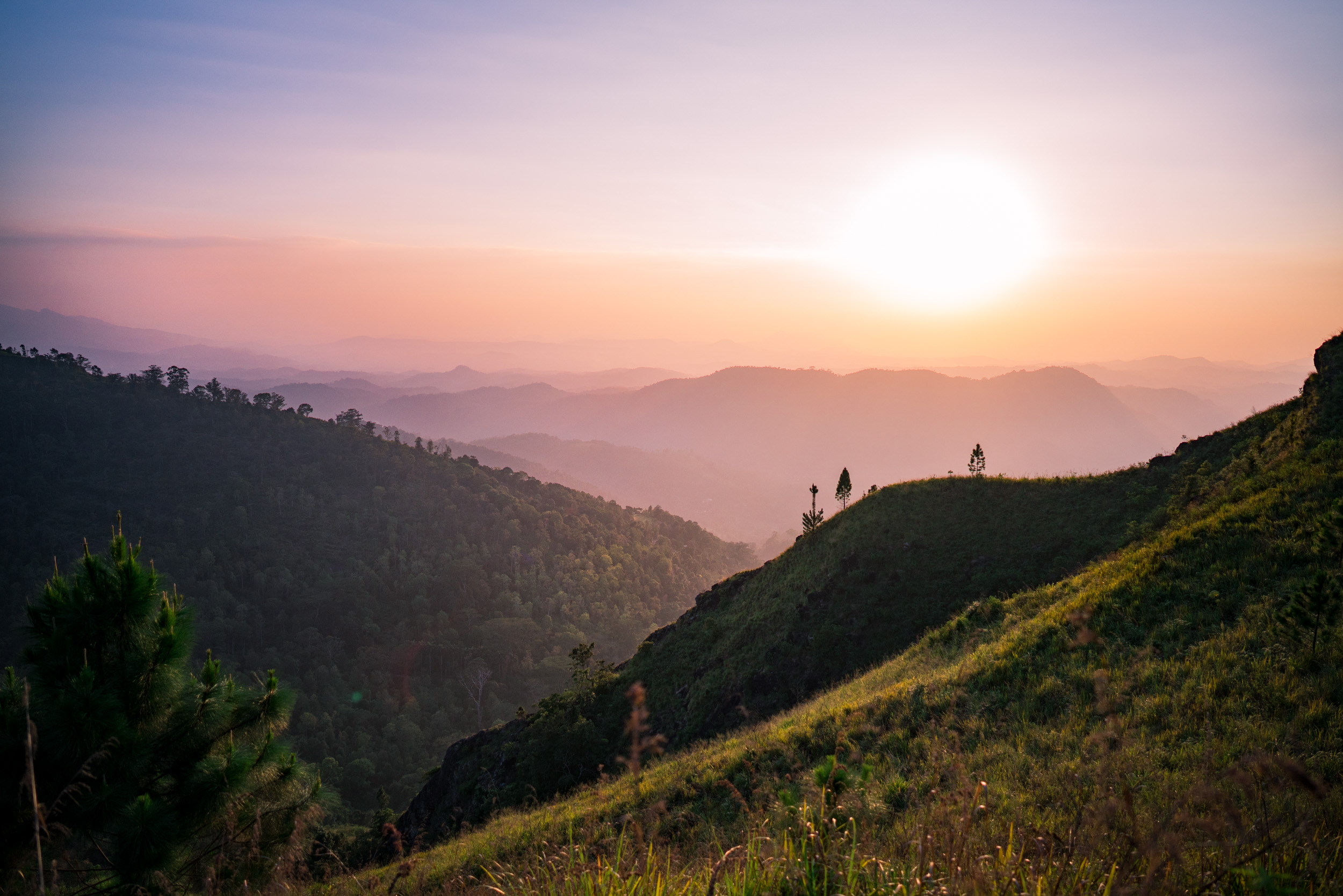 READY TO BOOK?
Find the lowest hotel prices with our search below!