June 10, 2019 Style
Spring Fairytale Dressing at Schonbrunn Palace, Vienna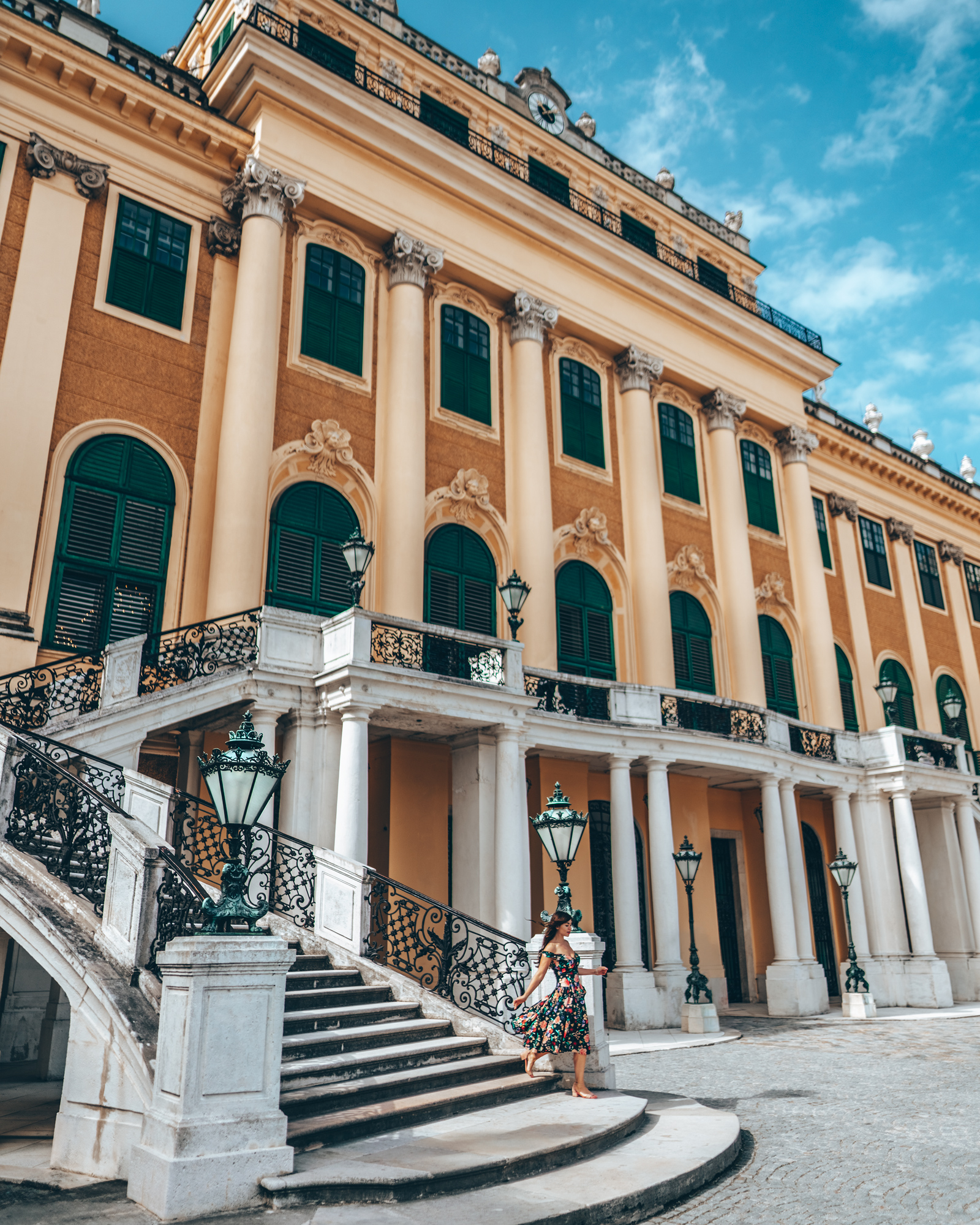 I've never seen a palace I didn't love, and I've never wanted to wear anything but a princess dress to visit a palace - so getting ready for a visit to Schonbrunn Palace in spring was pretty simple - despite the weather being much, much colder than it looks. We did not plan on our trip to Austria in May to be so unseasonably freezing (we even saw it snow one day - in May!), but I wasn't going to let numb feet keep me from dressing up for this beautiful city.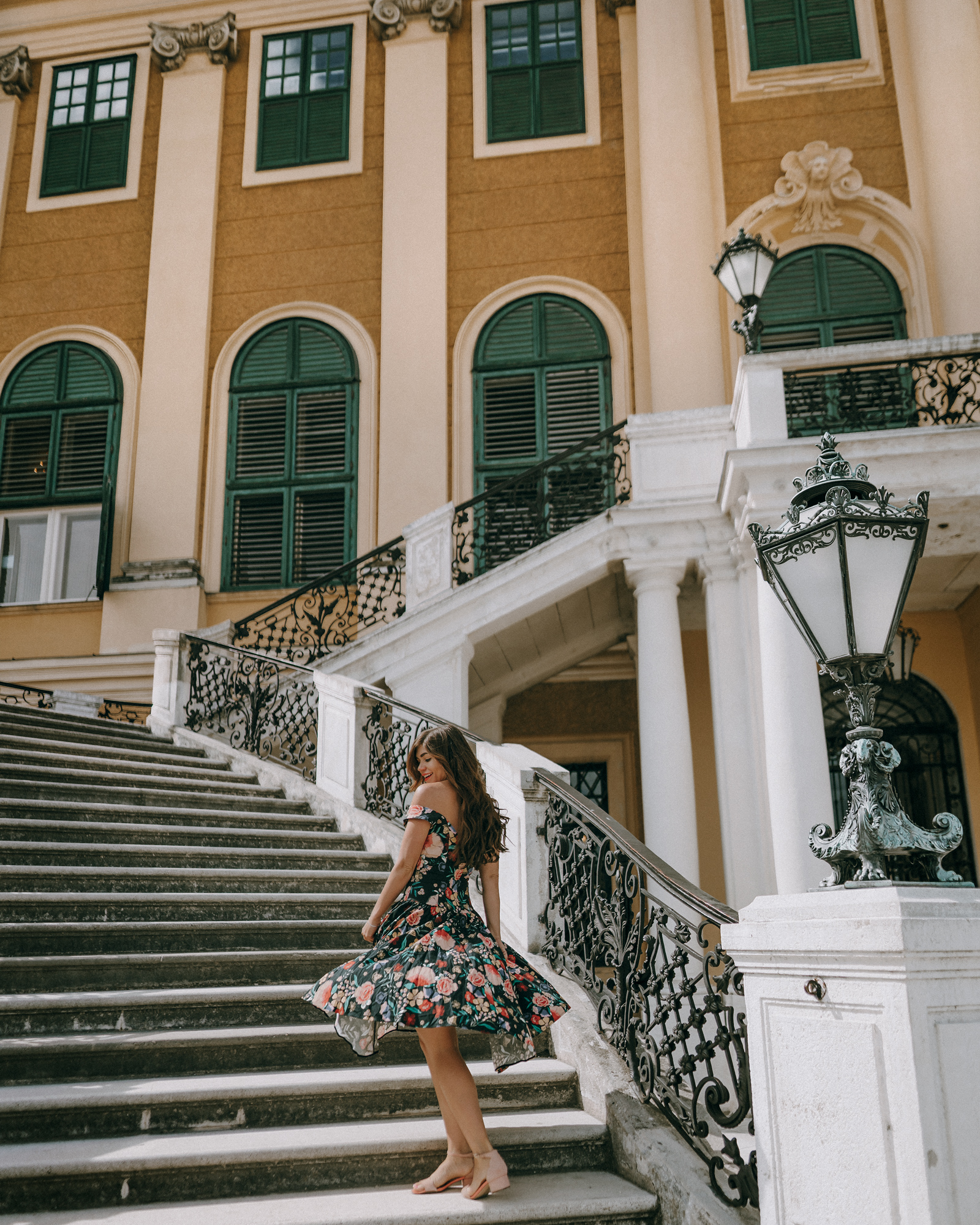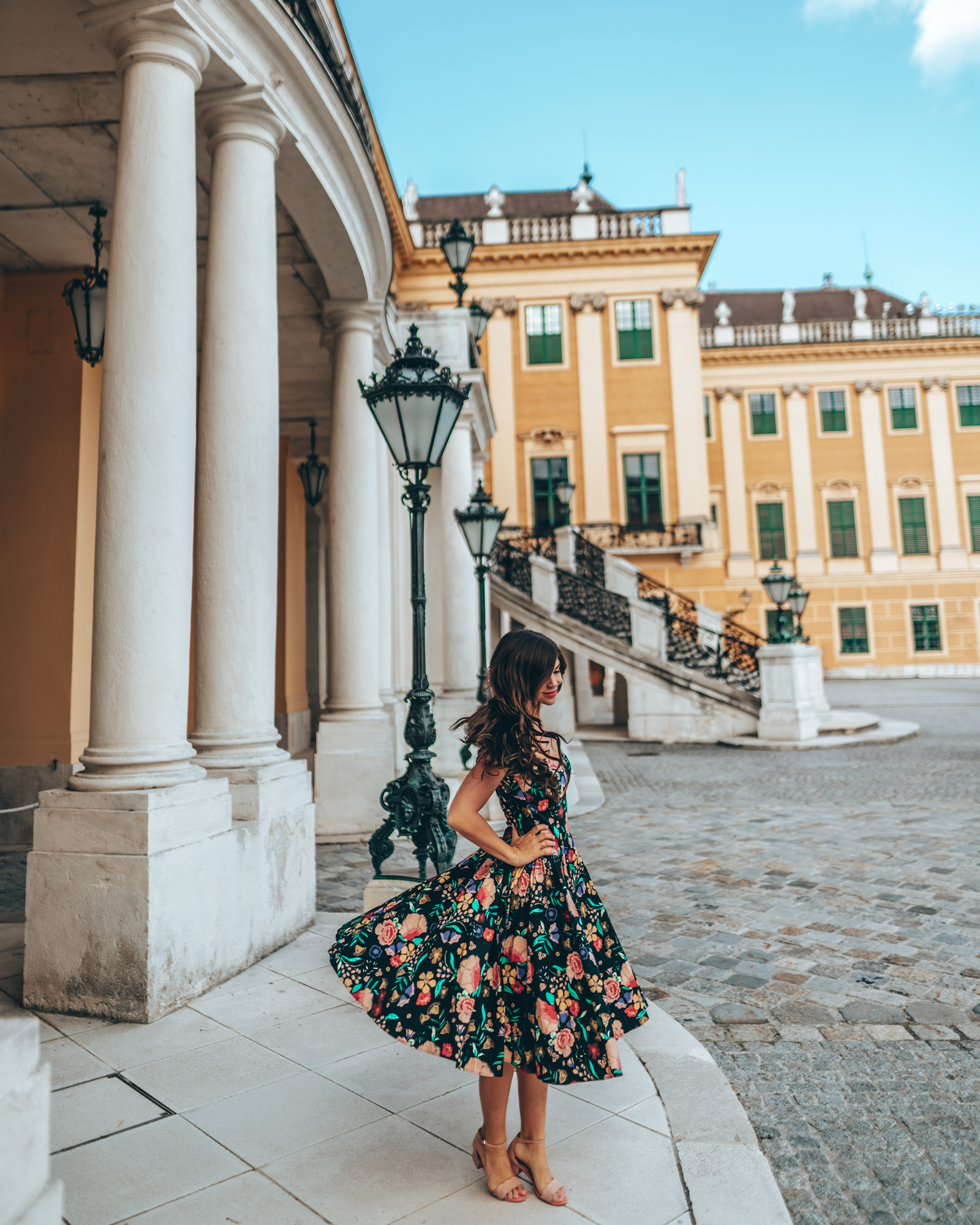 Just a 15 minute drive from the city center, Schonnbrunn embodies everything I loved about Vienna - it has a Parisian feel with a Austrian/German village quality, it's an incredibly beautiful place and (sometimes what feels most important) - is easy to get to. I wore my favorite Lena Hoschek dress for the occasion, so capture the perfect skirt twirl - and the designer is Austrian!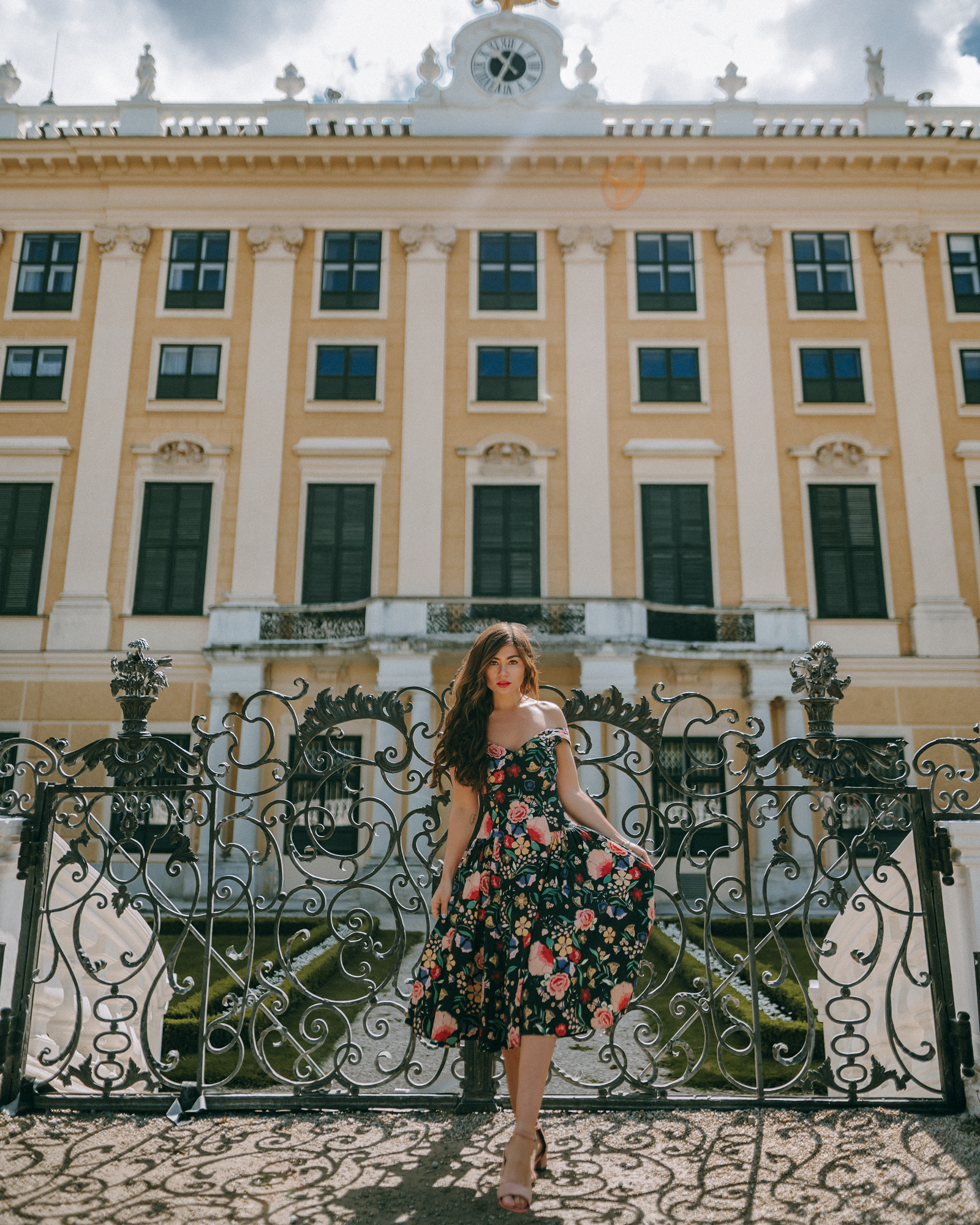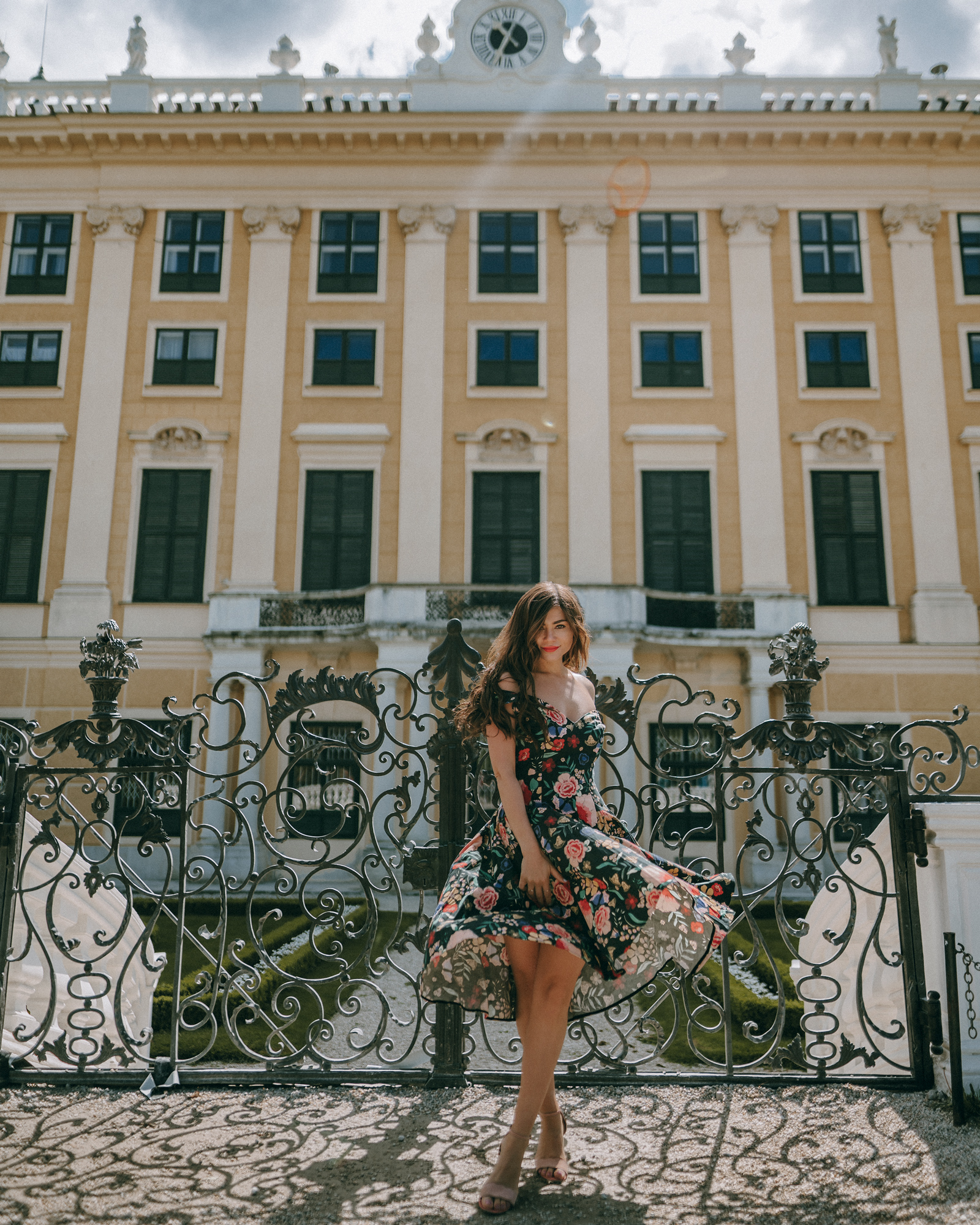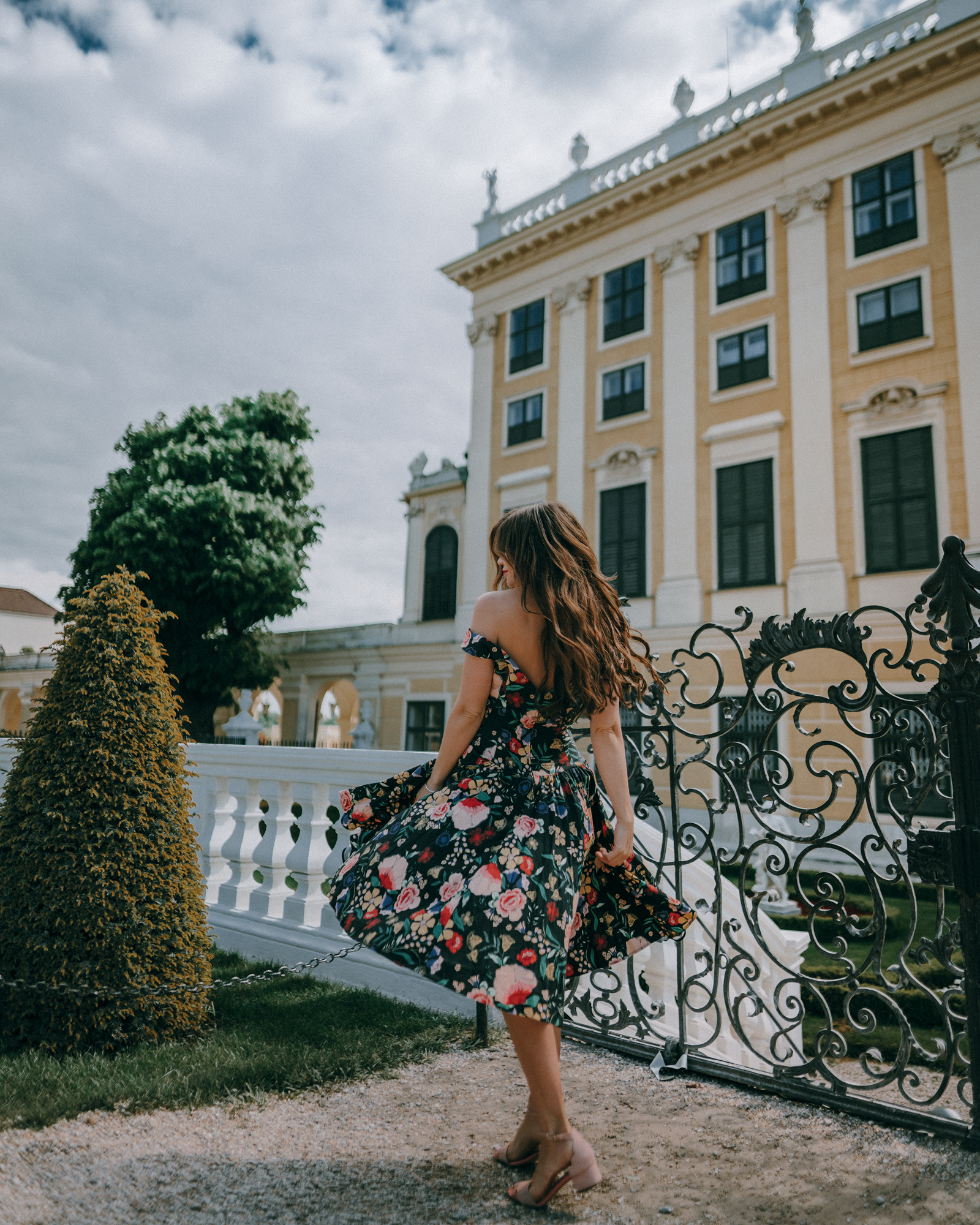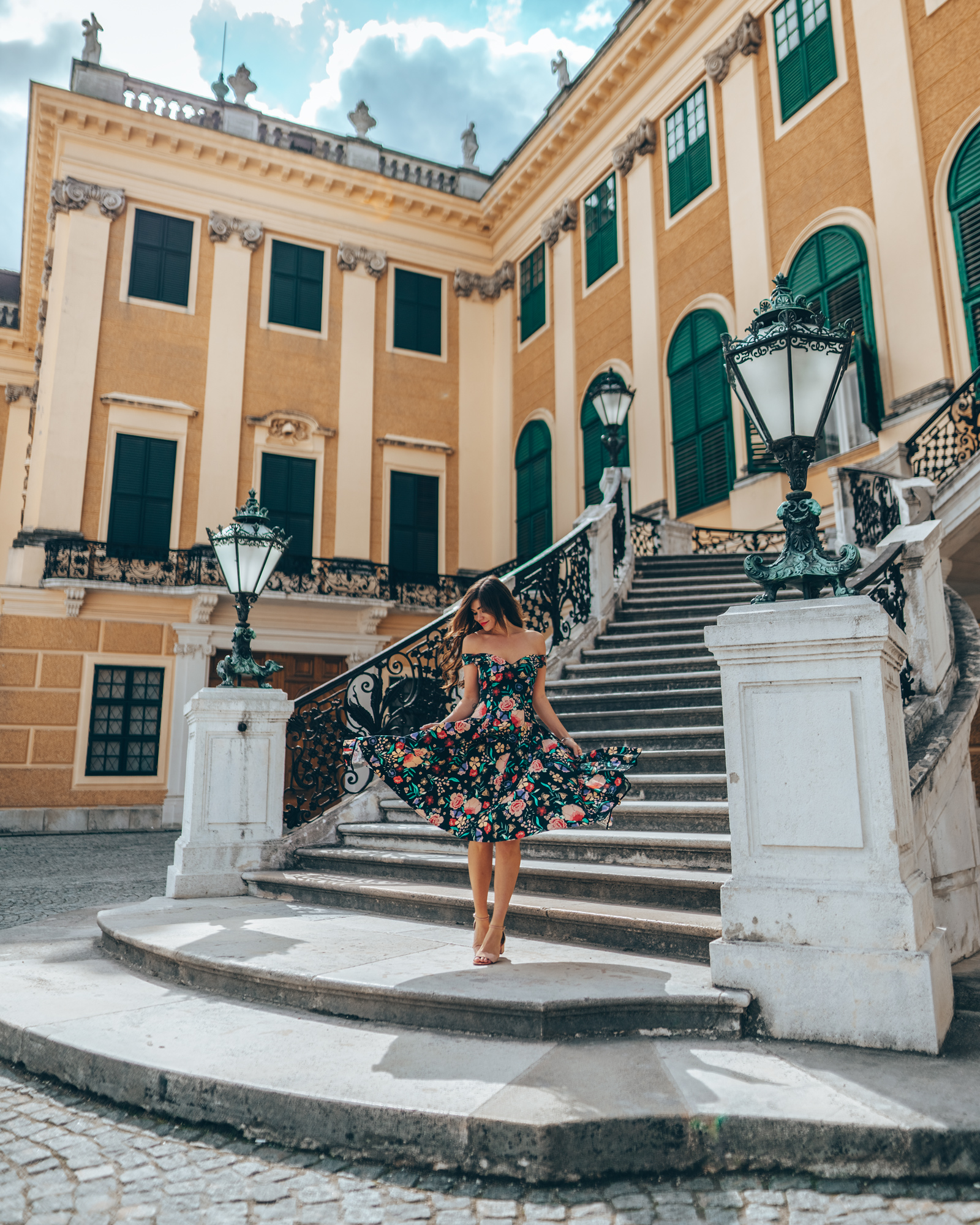 Our only day in Vienna where we actually saw the sun!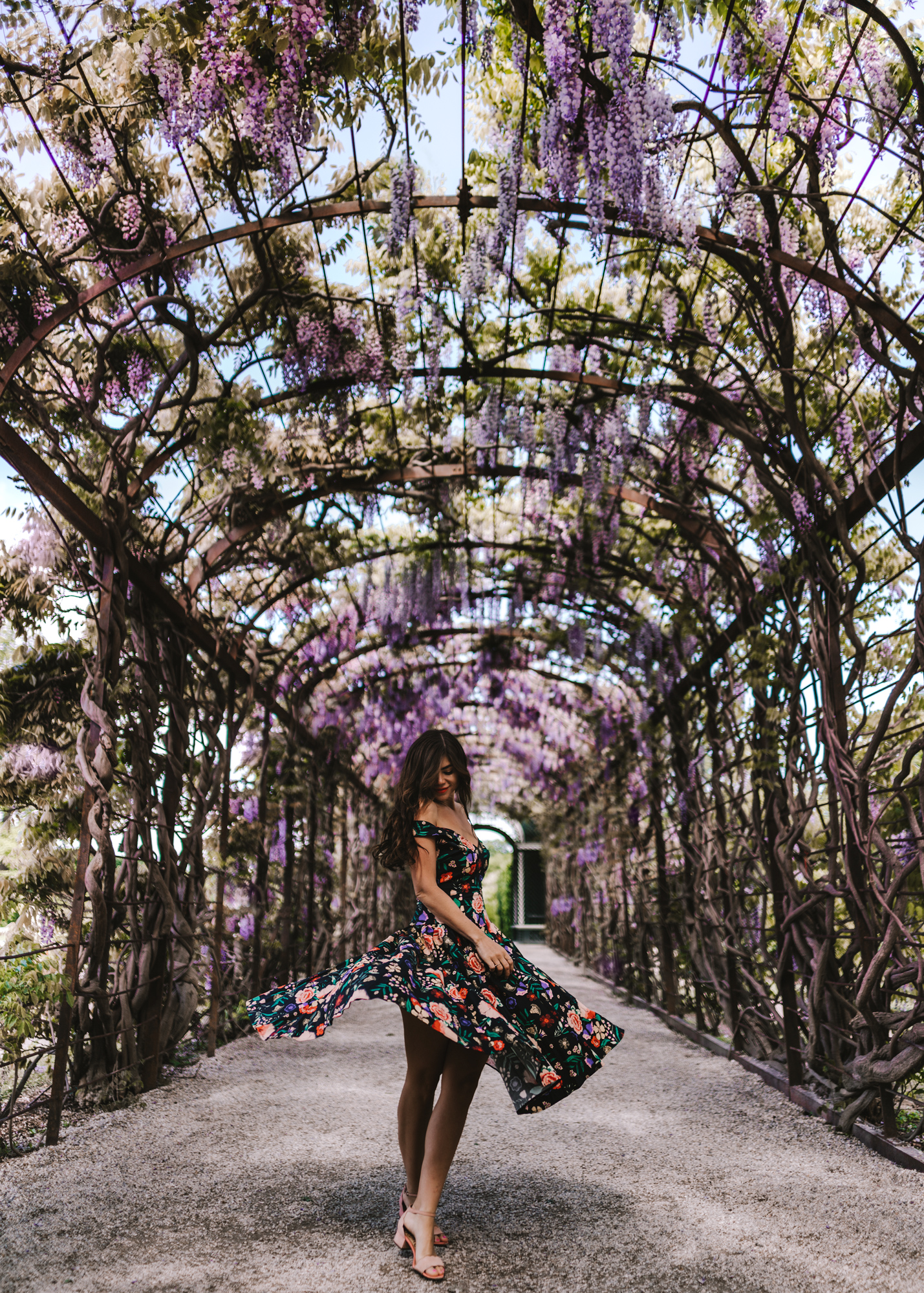 Unfortunately, we didn't have enough time here to explore all of the gardens, but this Wisteria tunnel just outside the palace walls was a dream come true.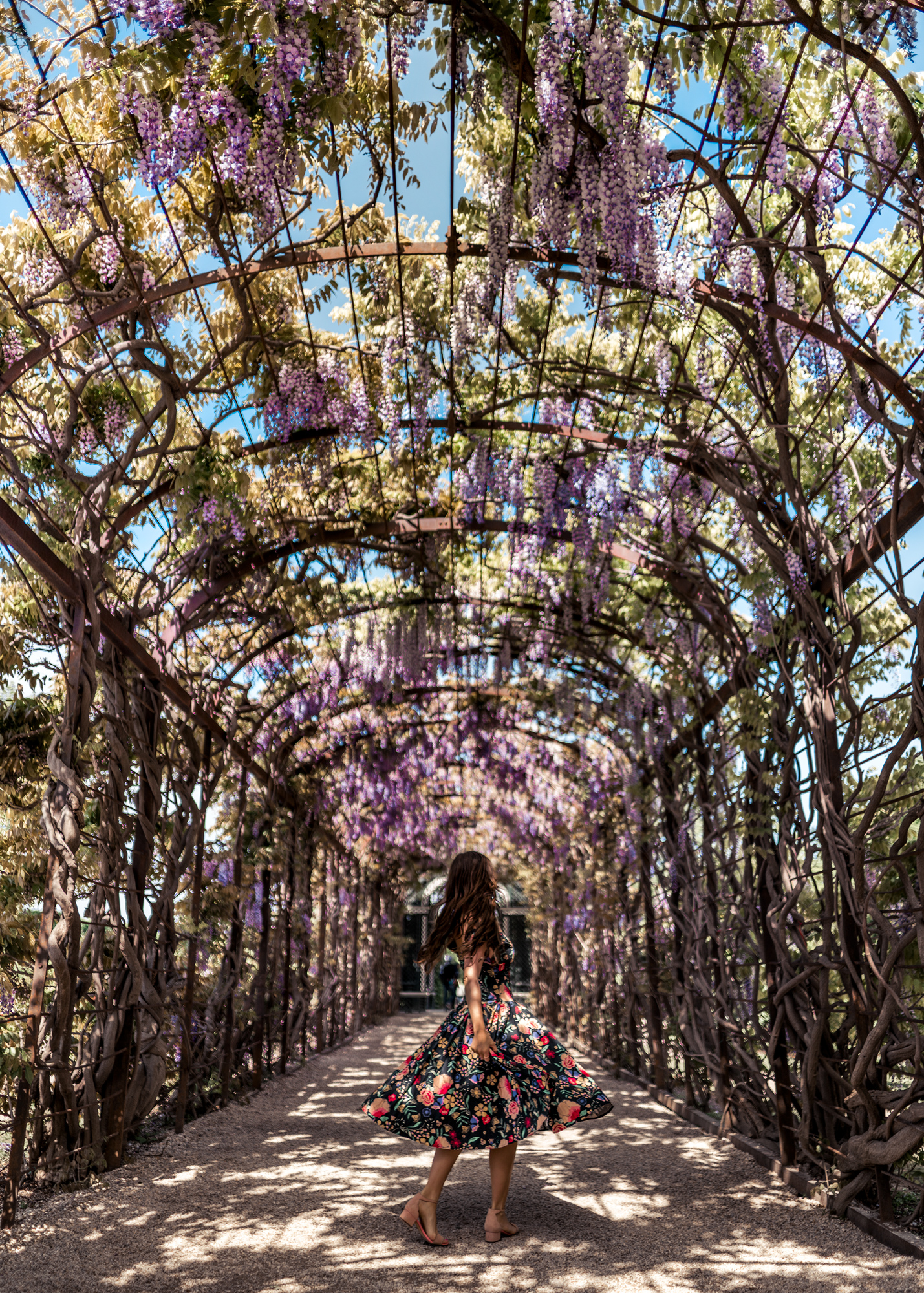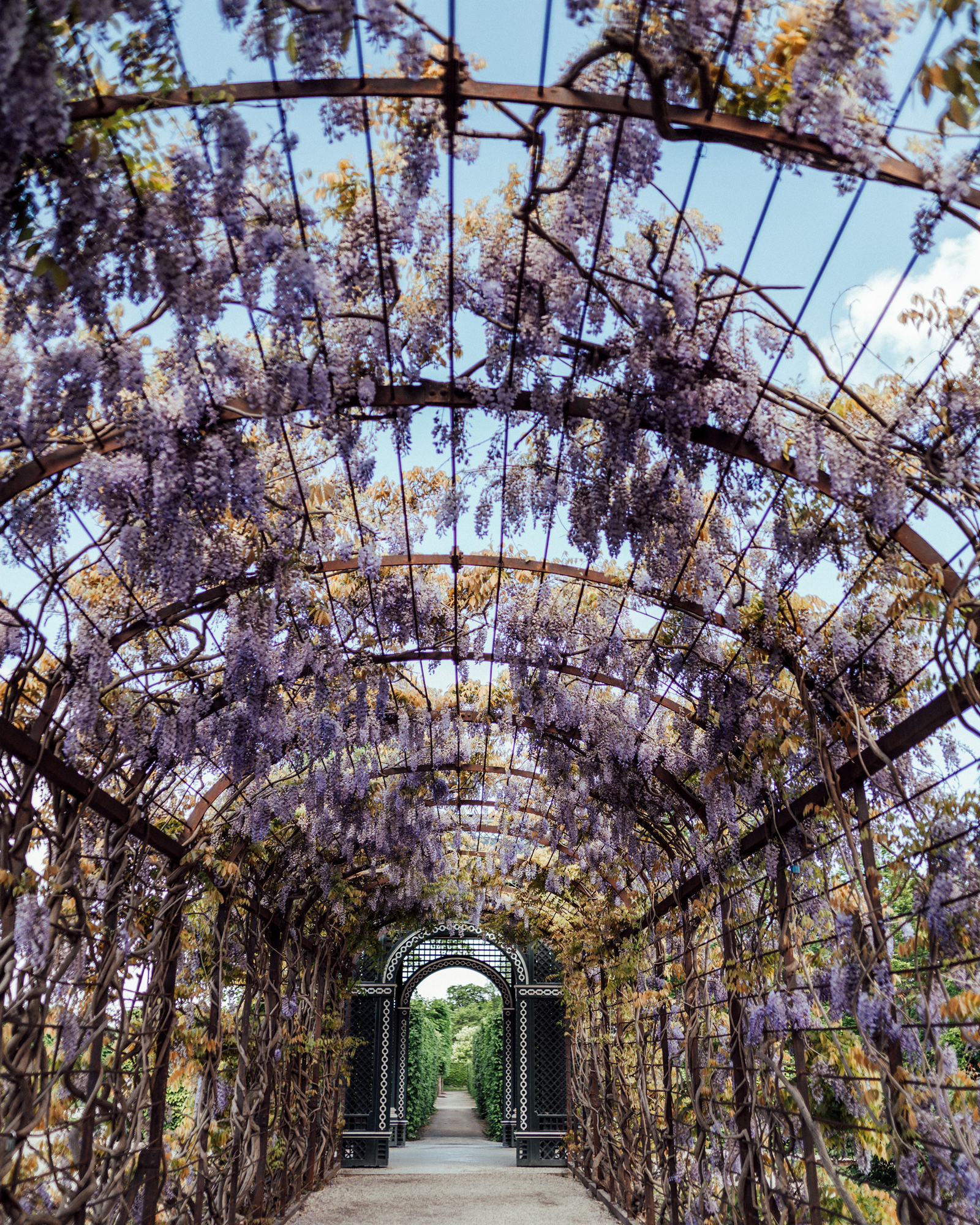 The dreamiest of walkways.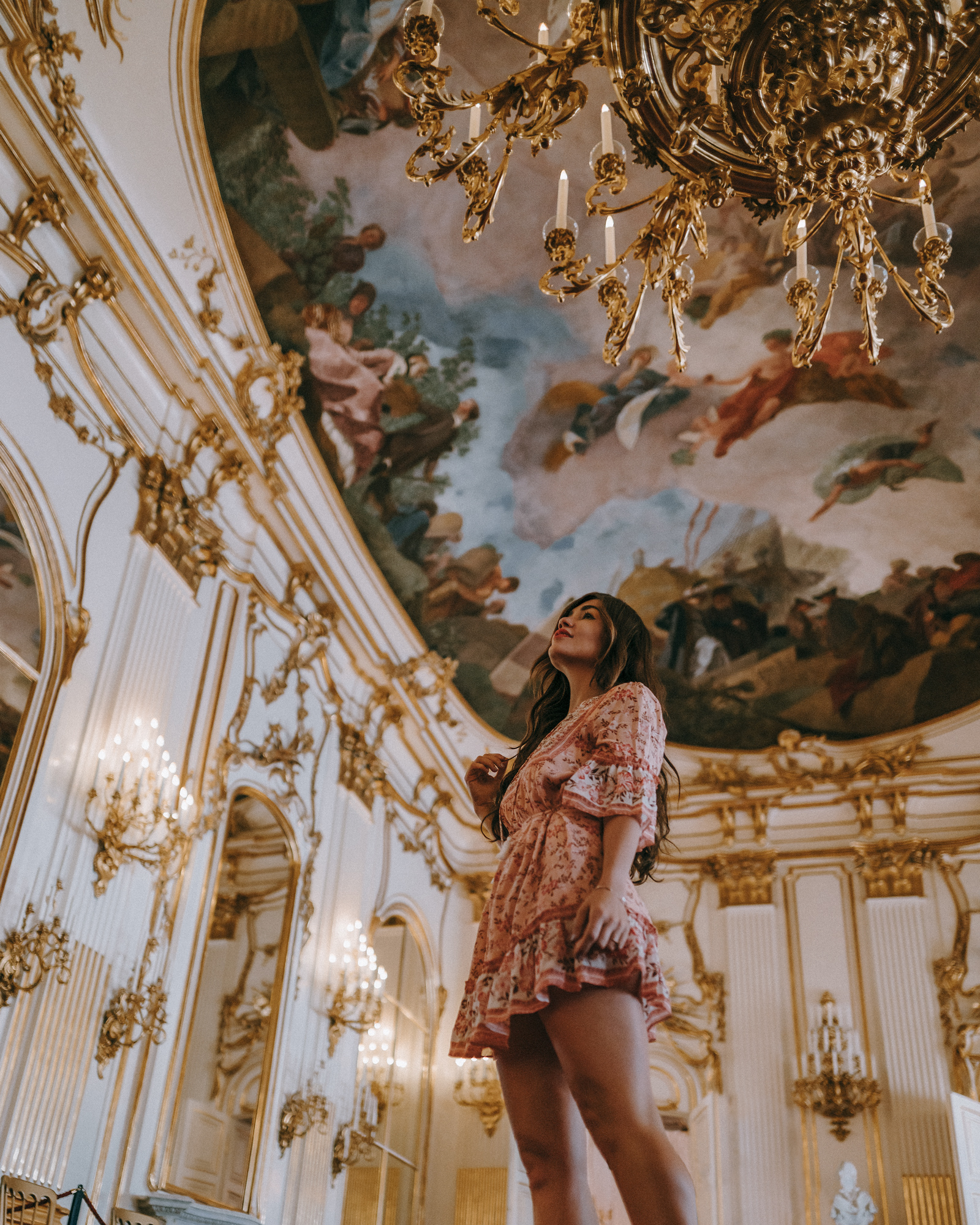 The palace does not allow you to take any photos inside. If I had known this policy, I would not have purchased tickets to enter. However, since we already had, we of course had to sneak just a couple. (Do so at your own risk.)
Shop This Look: