March 13, 2019 Instagram Guides
Photo Guide to Desert X 2019 - The Top 5 Instagrammable Art Installations
Palm Springs was the second place that Brandon and I ever travelled to - just a couple of days after our first-ever road trip to Big Sur - and probably the place we return to the most. Every couple of months we find our way back down to the desert, wether it be in the wild summer heat, or for the Queen of Festivals.
We made the trip in 2017 for the inaugural Desert X and loved playing with the angles and reflections in the installations, so when the festival finally reopened this year with all new works, we knew we had to come down ASAP - not to mention that we've been in the middle of one of the coldest ever winters in Los Angeles and we were getting desperate for some proper sun. Read one for my breakdown of the 5 best stops to see, explore, and photograph.
1. Starting Point - The Ace Hotel, Palm Springs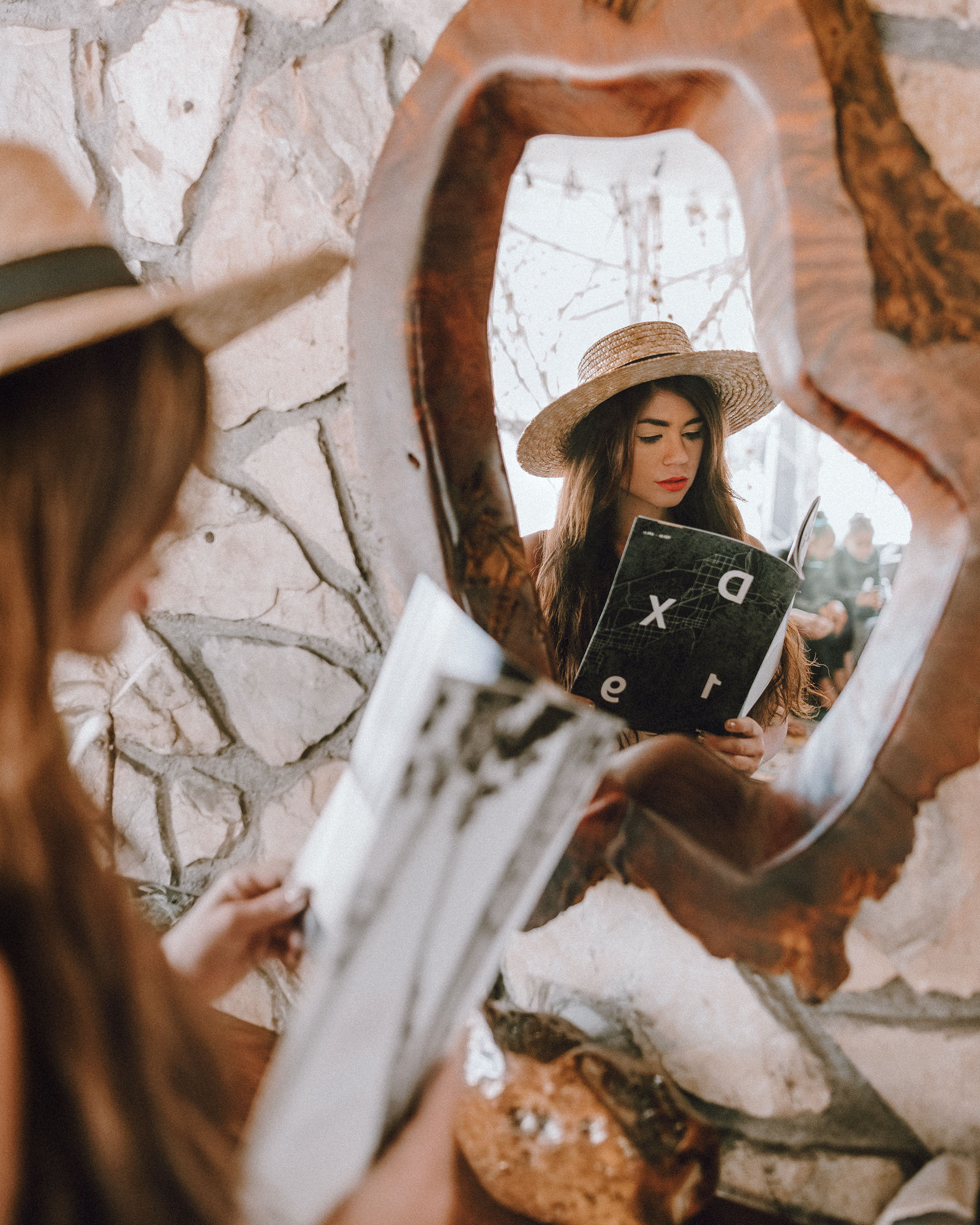 The home-base of Desert X is the iconic Ace Hotel in Palm Springs. Start here to pick up your event booklet, and stay for a bite at the diner (don't sleep on the breakfast burritos) and for a few photos. The reception lounge, ubiquitous ACE sign, and hotel grounds are all incredibly photogenic, and a great place to start your Desert X Journey.
2. Sterling Ruby - Specter, Whitewater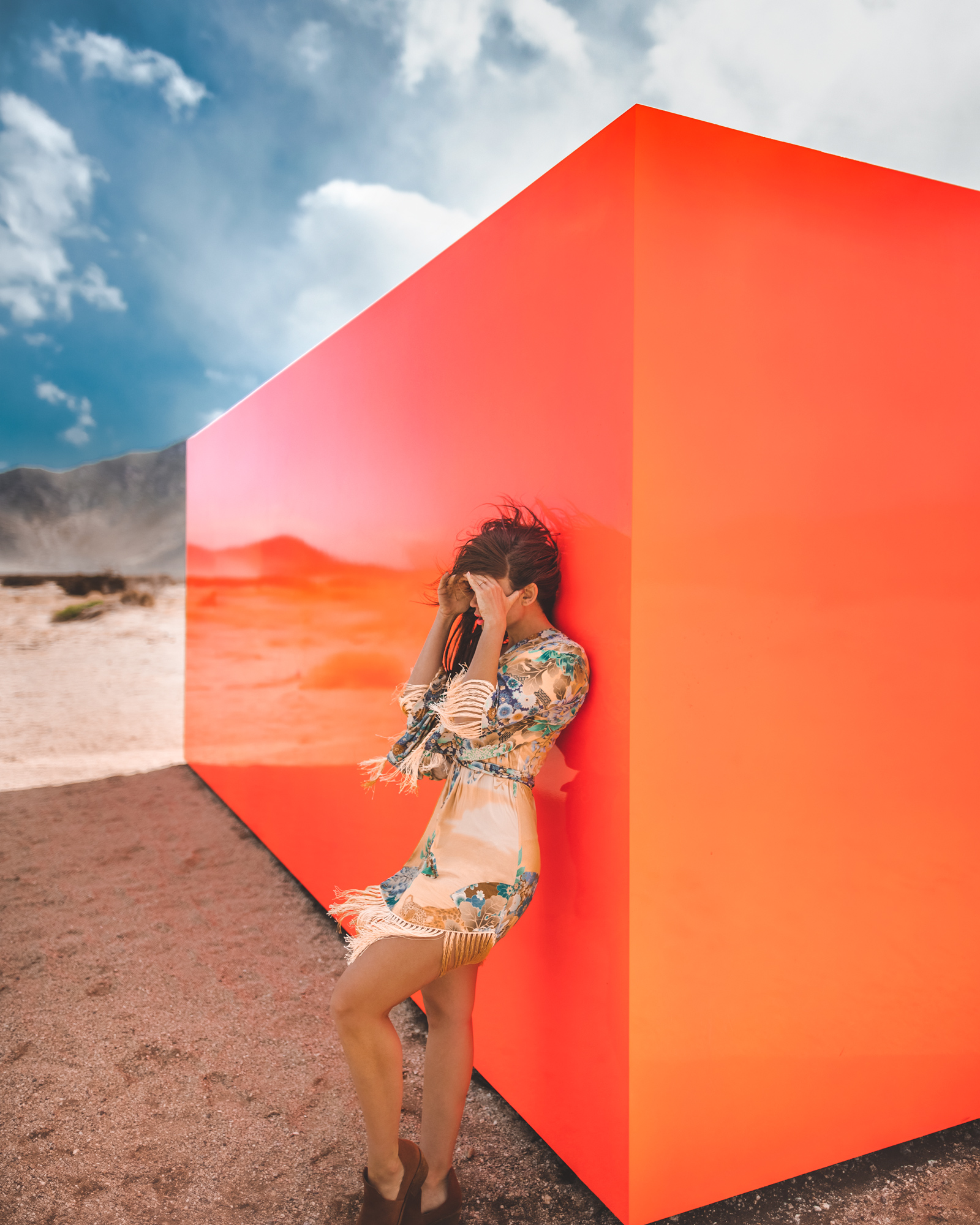 Quite possibly the most popular installation of the year, this brilliant orange cube in the middle of a desert landscape is a showstopper - and looks incredible in so many different ways. Up close as a sleek, vibrant background, in a wide shot contrasting with the empty sand and mountains, or from above with a drone. Just watch out for sandstorms - this is along the wind alley West of Palm Springs and the wind can get super strong here.
3. Superflex - Dive In, Palm Desert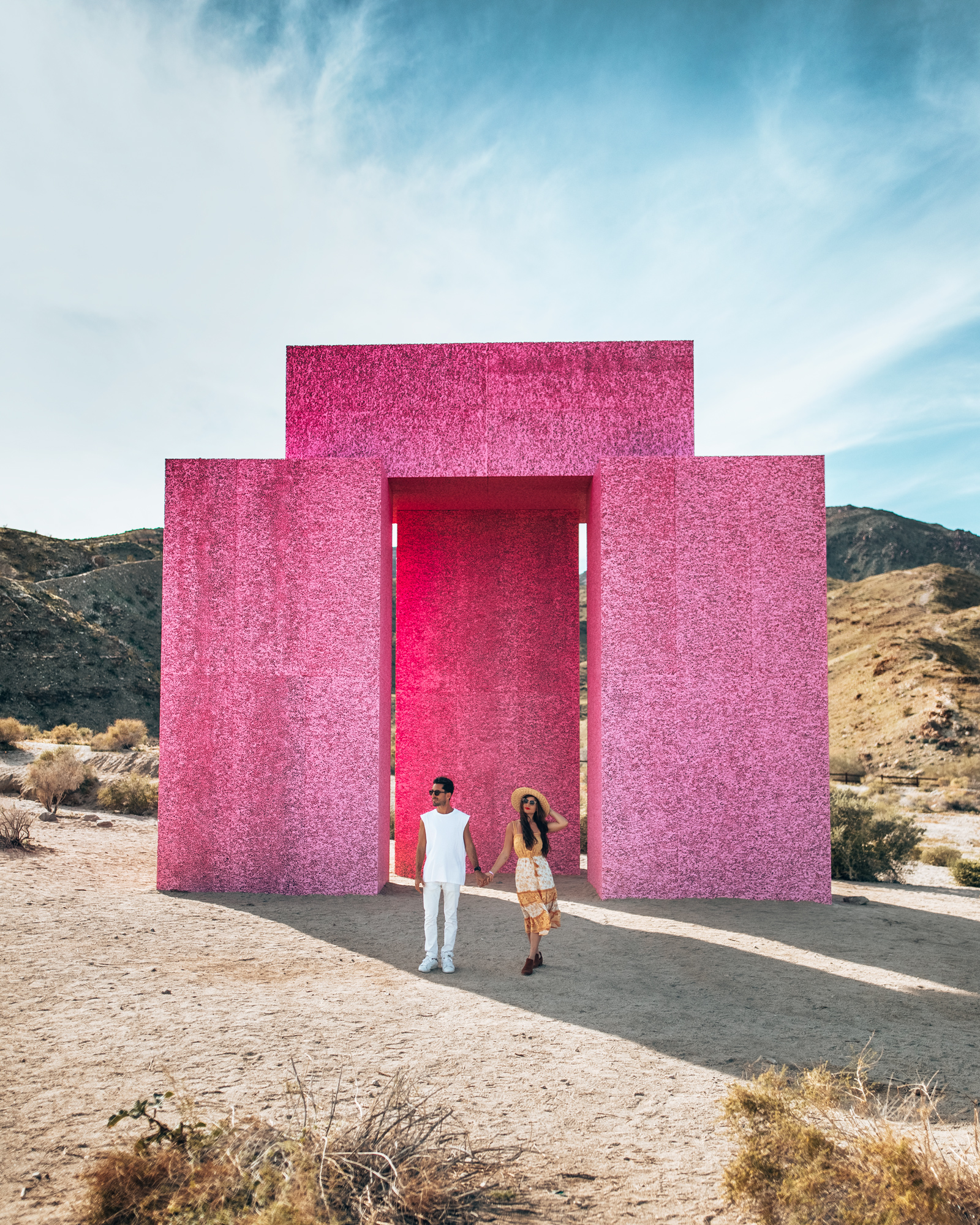 My favorite installation of the year! Dive In has so many angles and corners to play with - plus how can you ever go wrong with hot pink?
4 John Gerrard - Western Flag, Palm Springs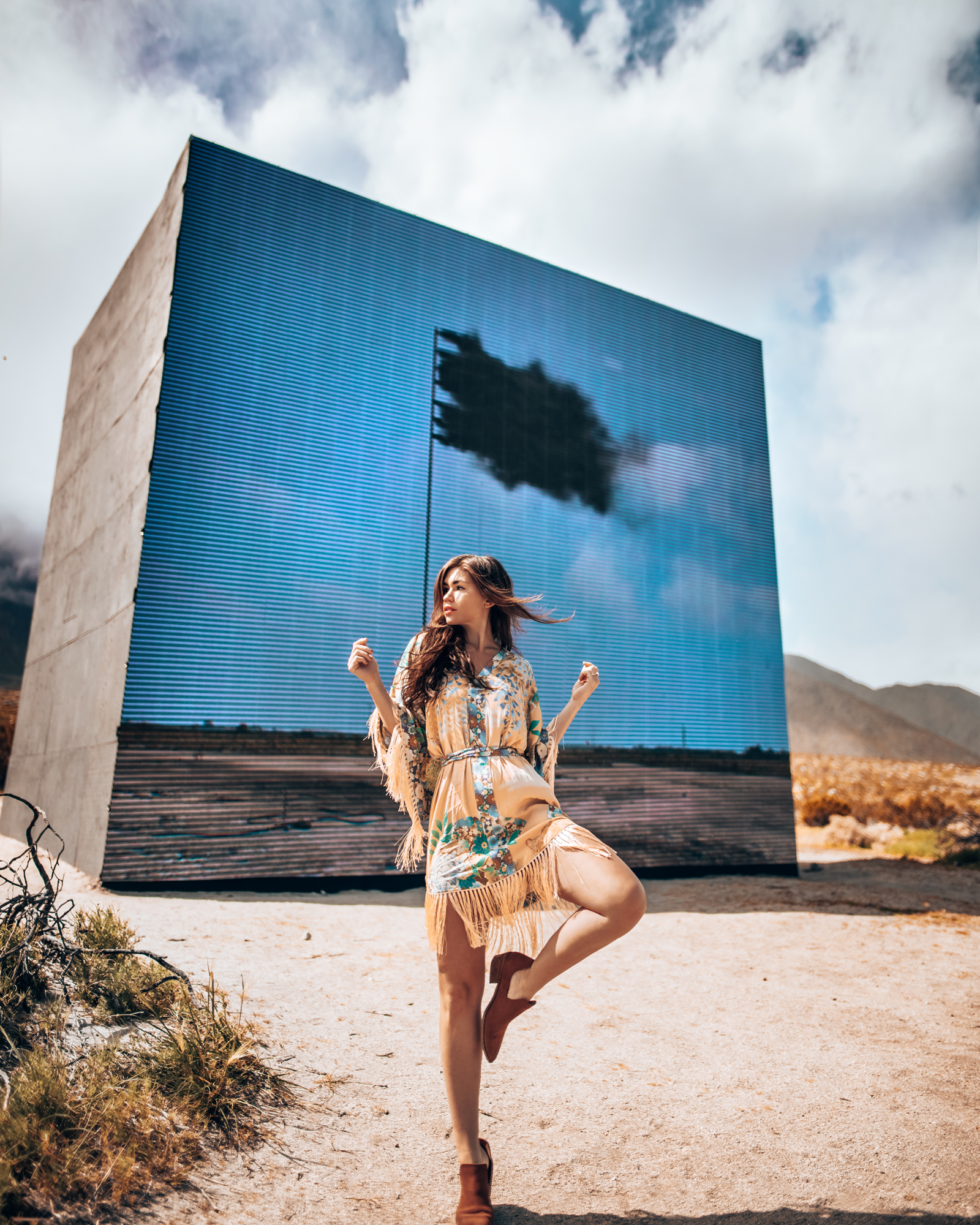 My one regret in our weekend in the desert was not coming to Western Flag at sunset or dusk, where the glowing movie screen contrasts with the desert so ethereally.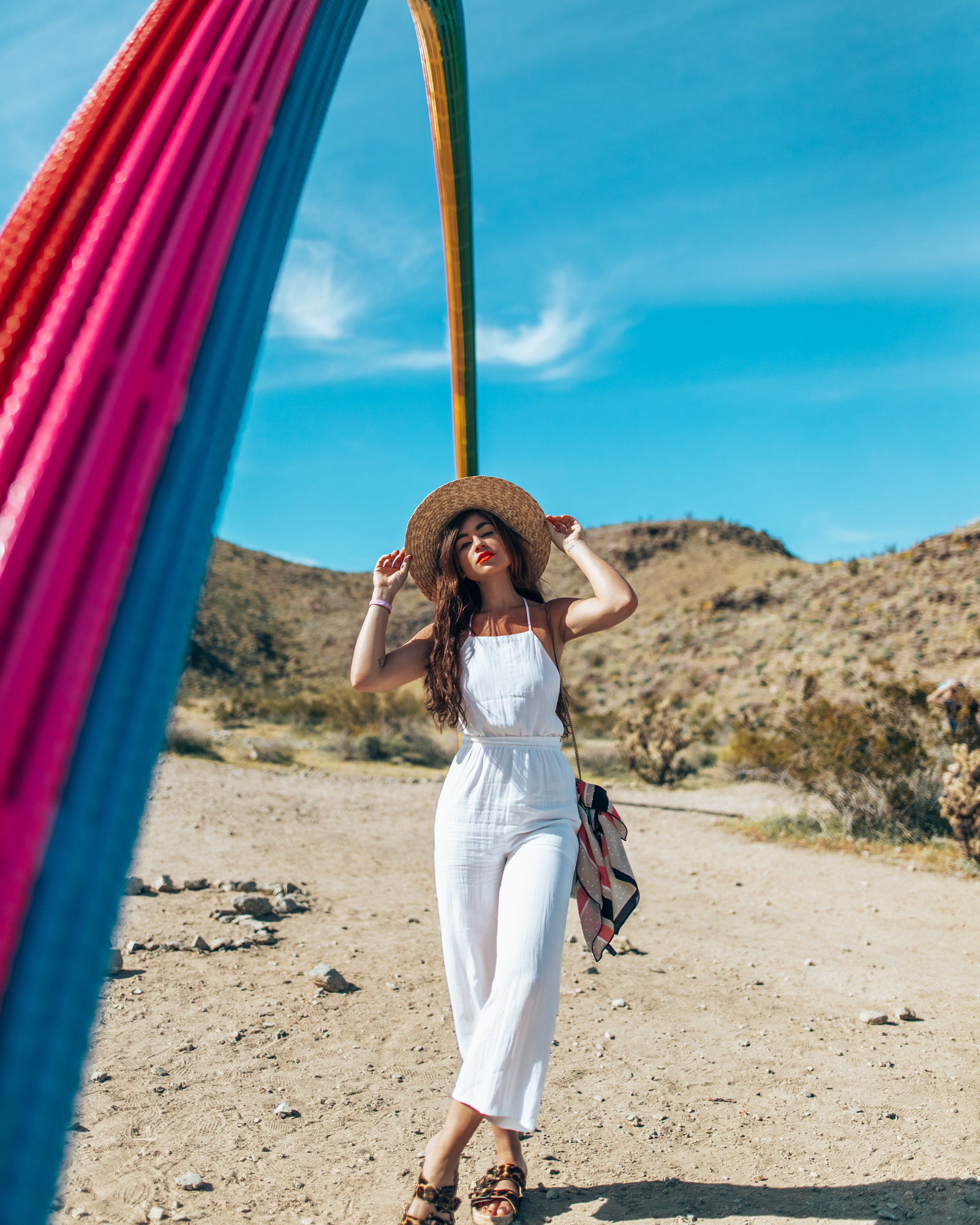 I vote Lover's Rainbow as "most likely to have to photoshop out other people" across all of the installations - we had a hard time getting shots here without a lot of other people around, but it was worth it. I would come early in the morning if you could.
Get Inspired: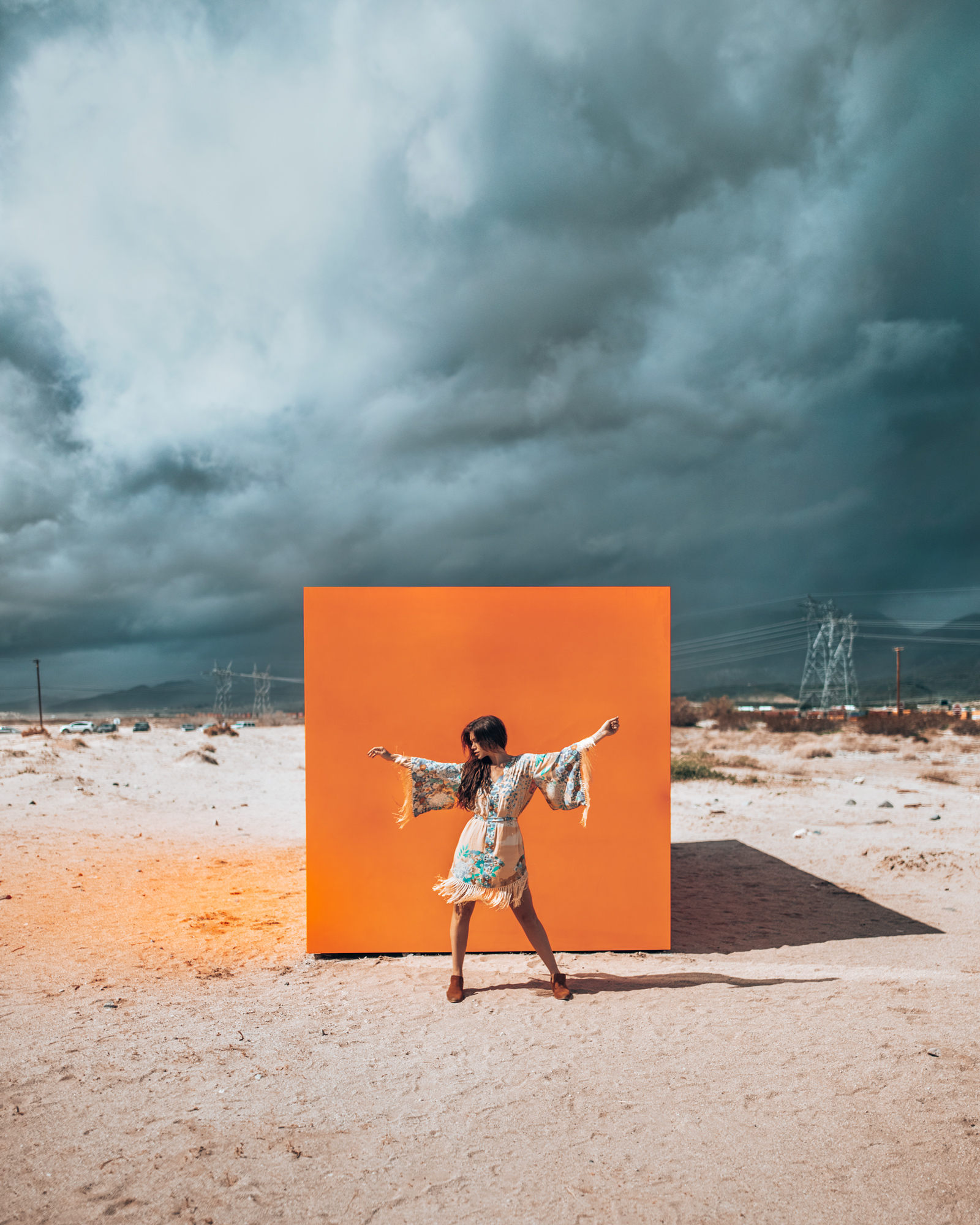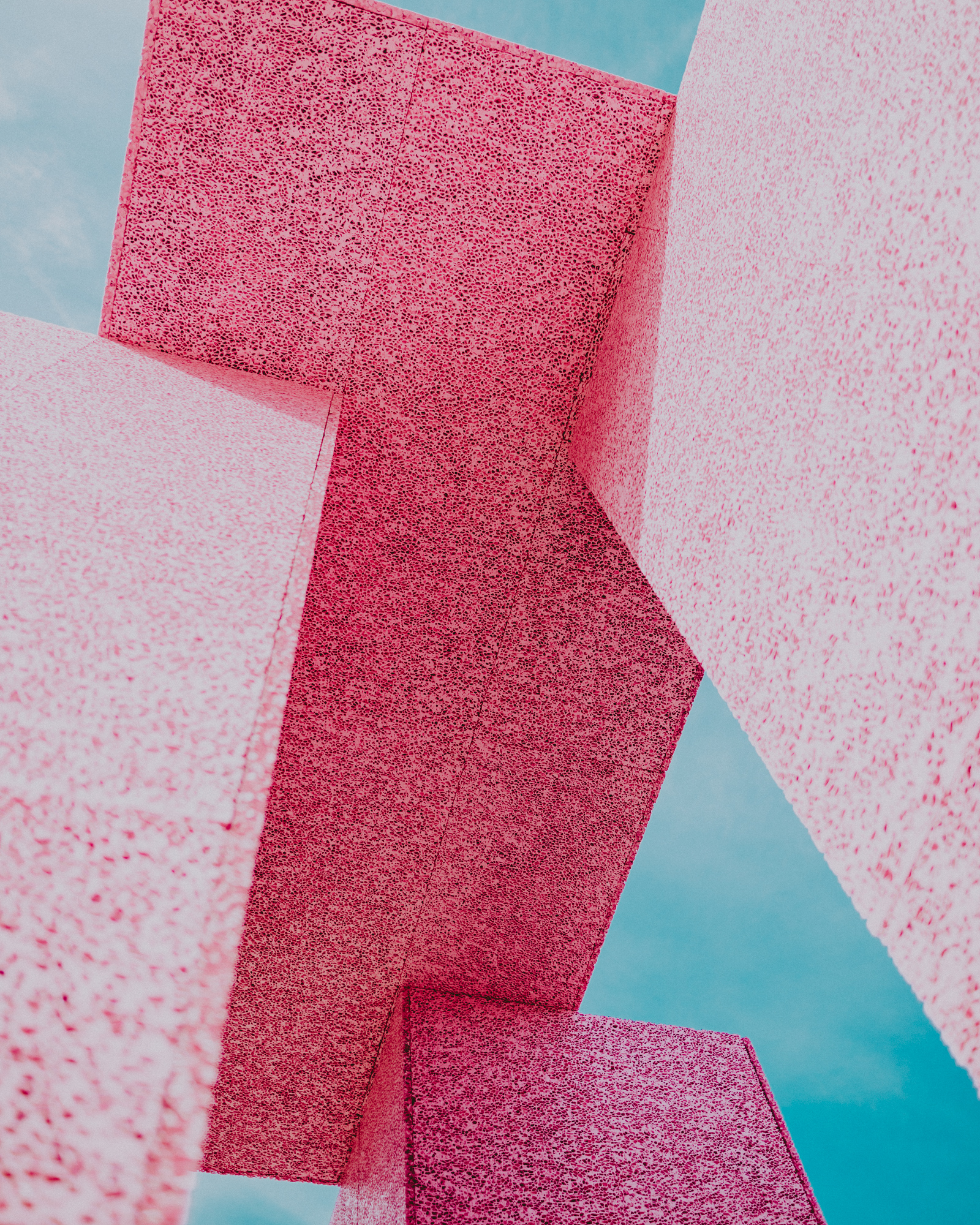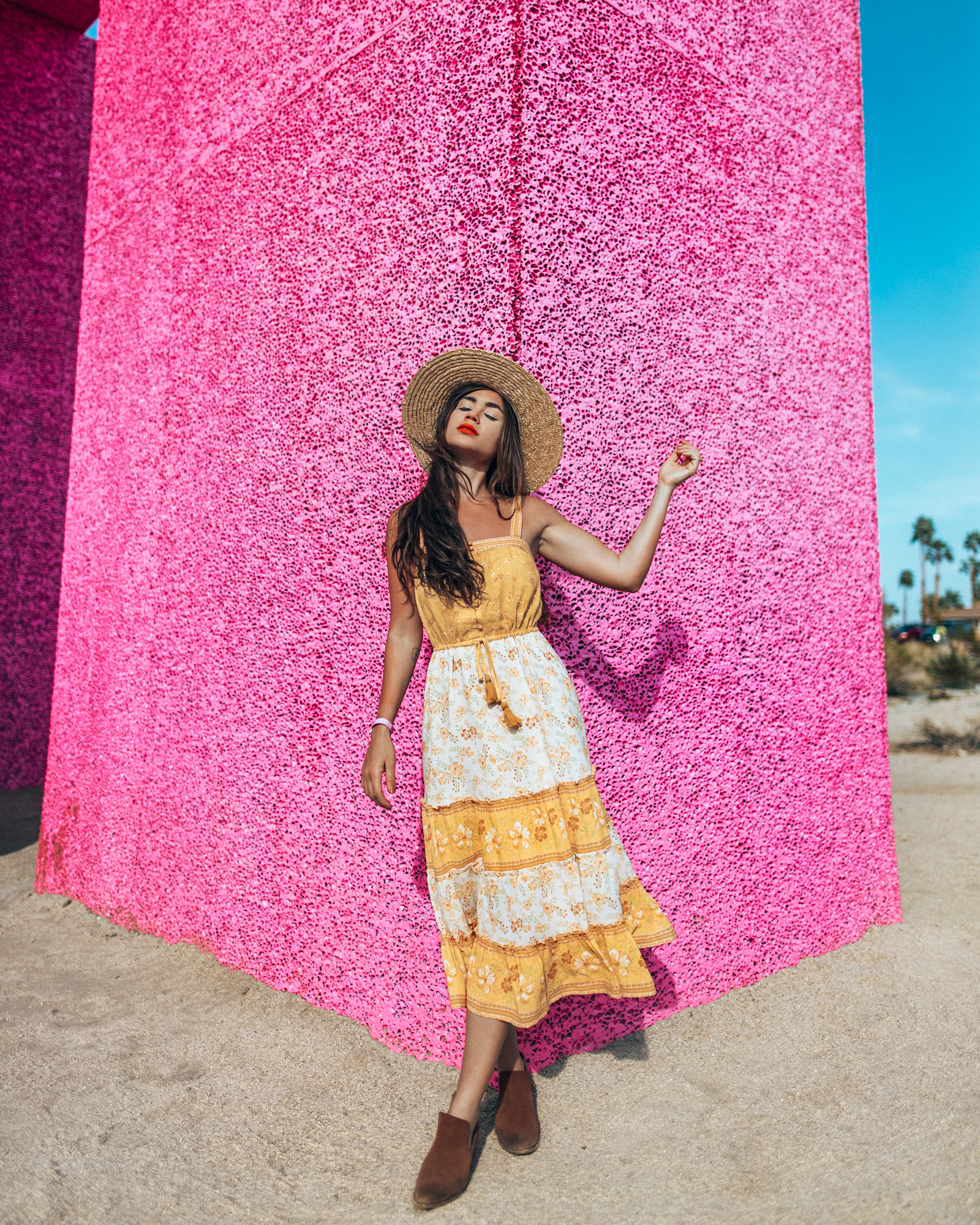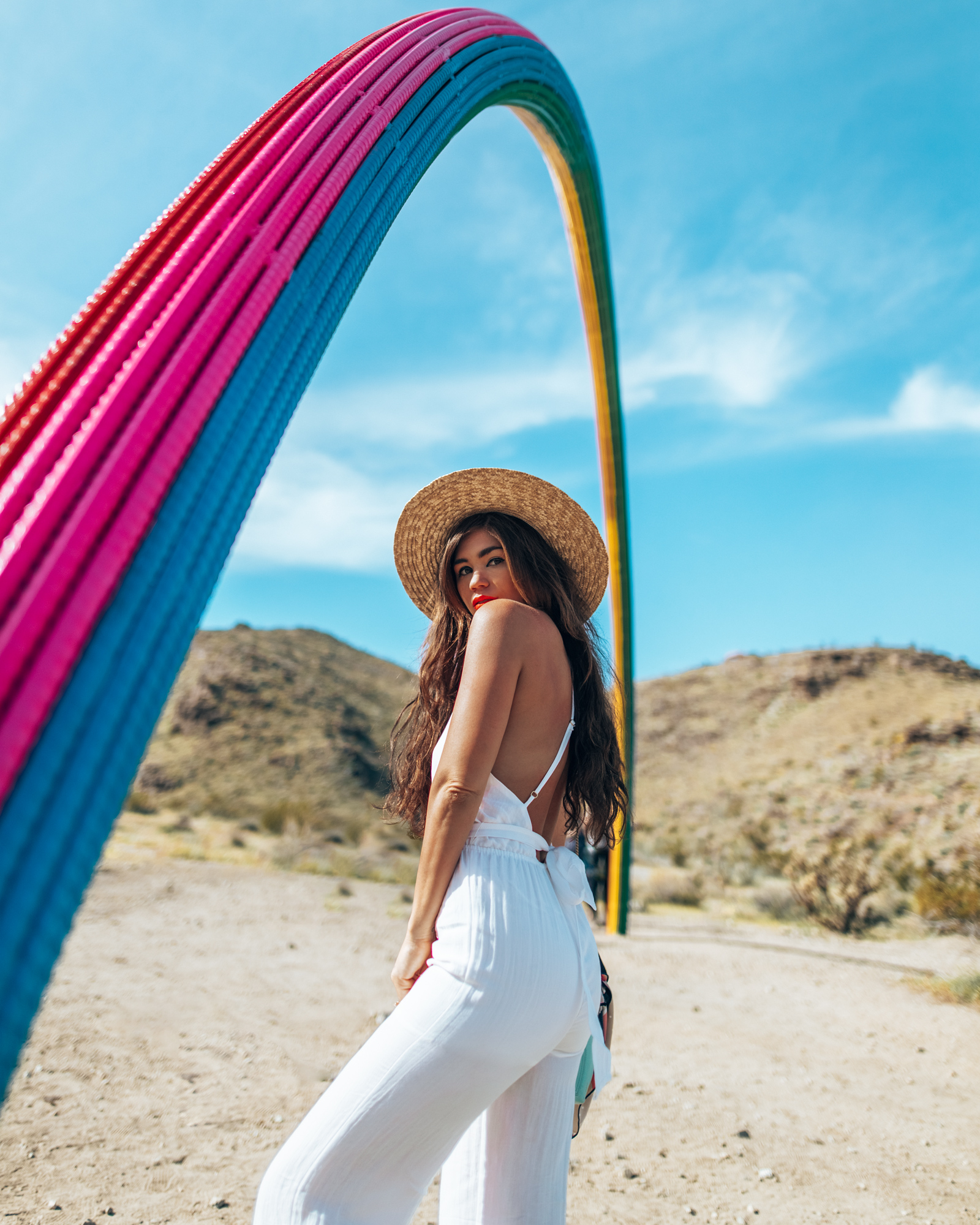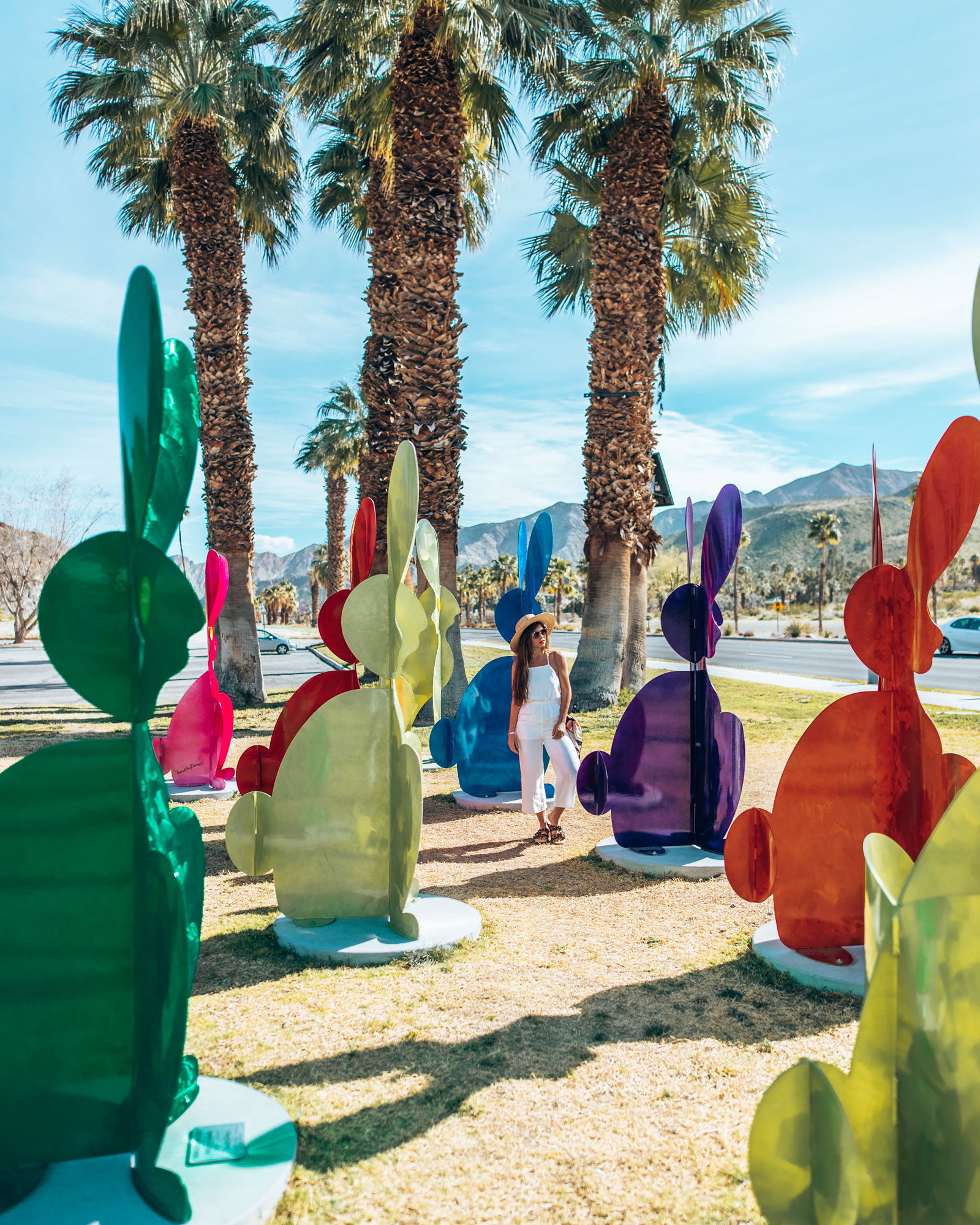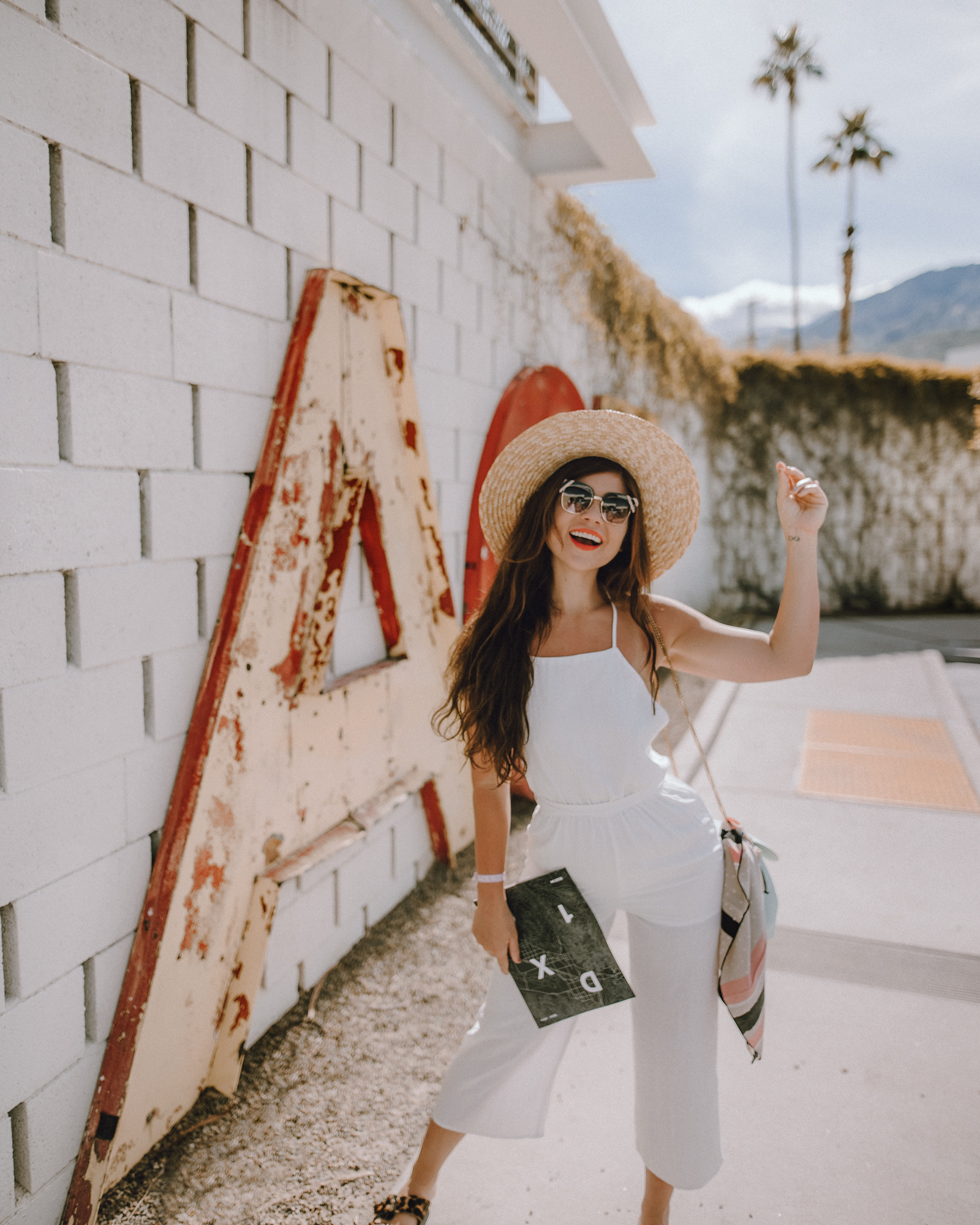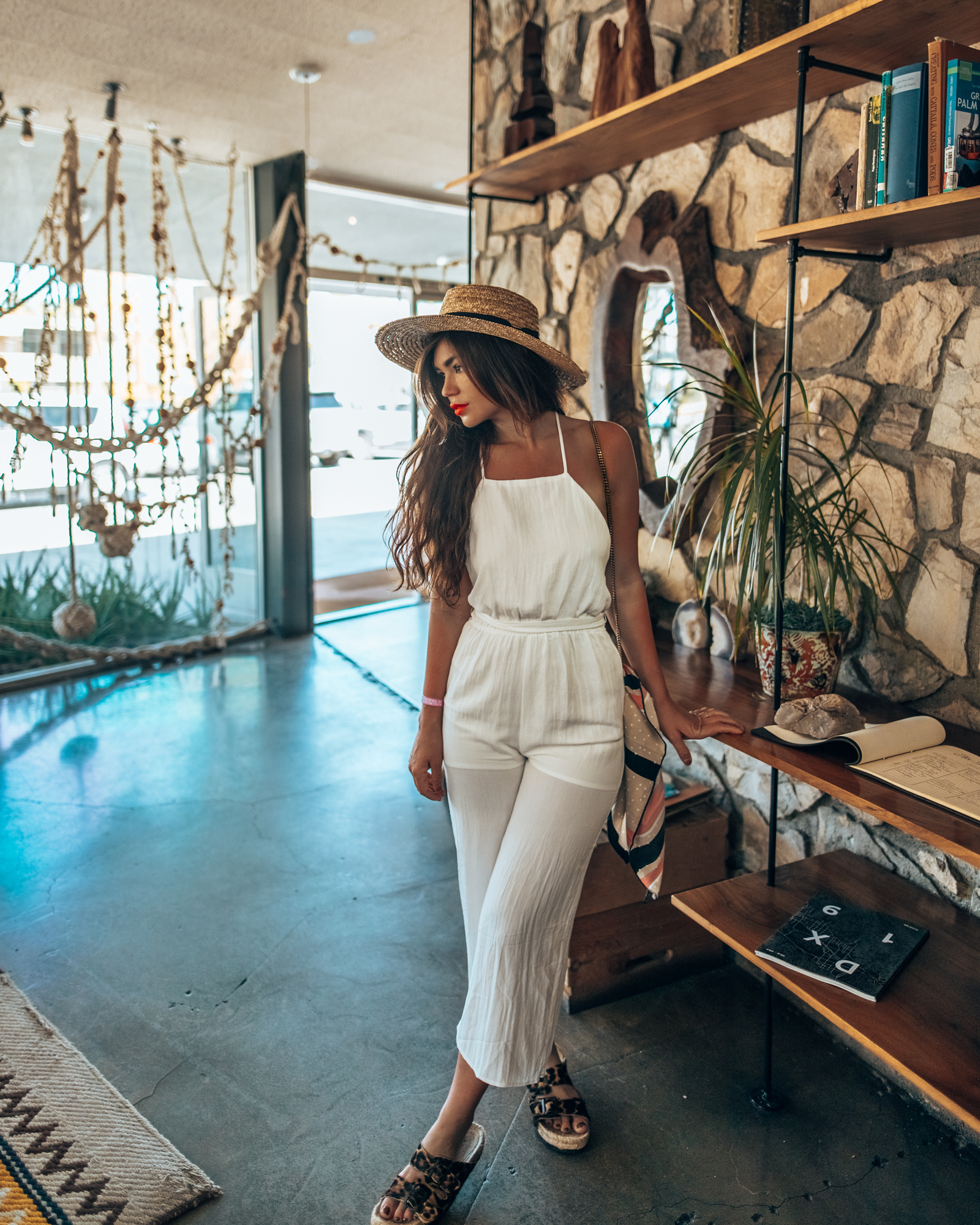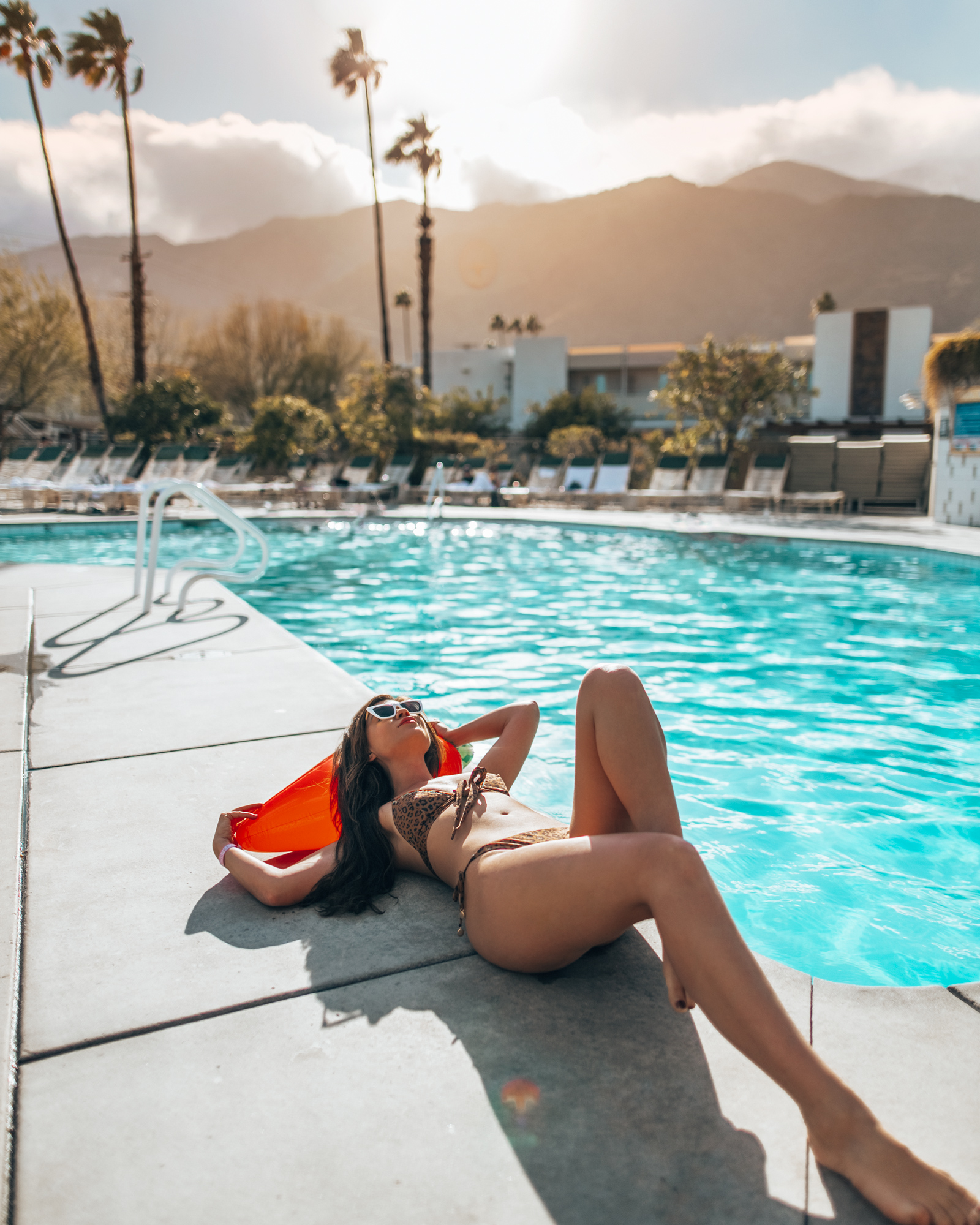 Shop This Post: