January 6, 2020 Instagram Guides
Photo Guide: The Top 19 Instagrammable Places in Buenos Aires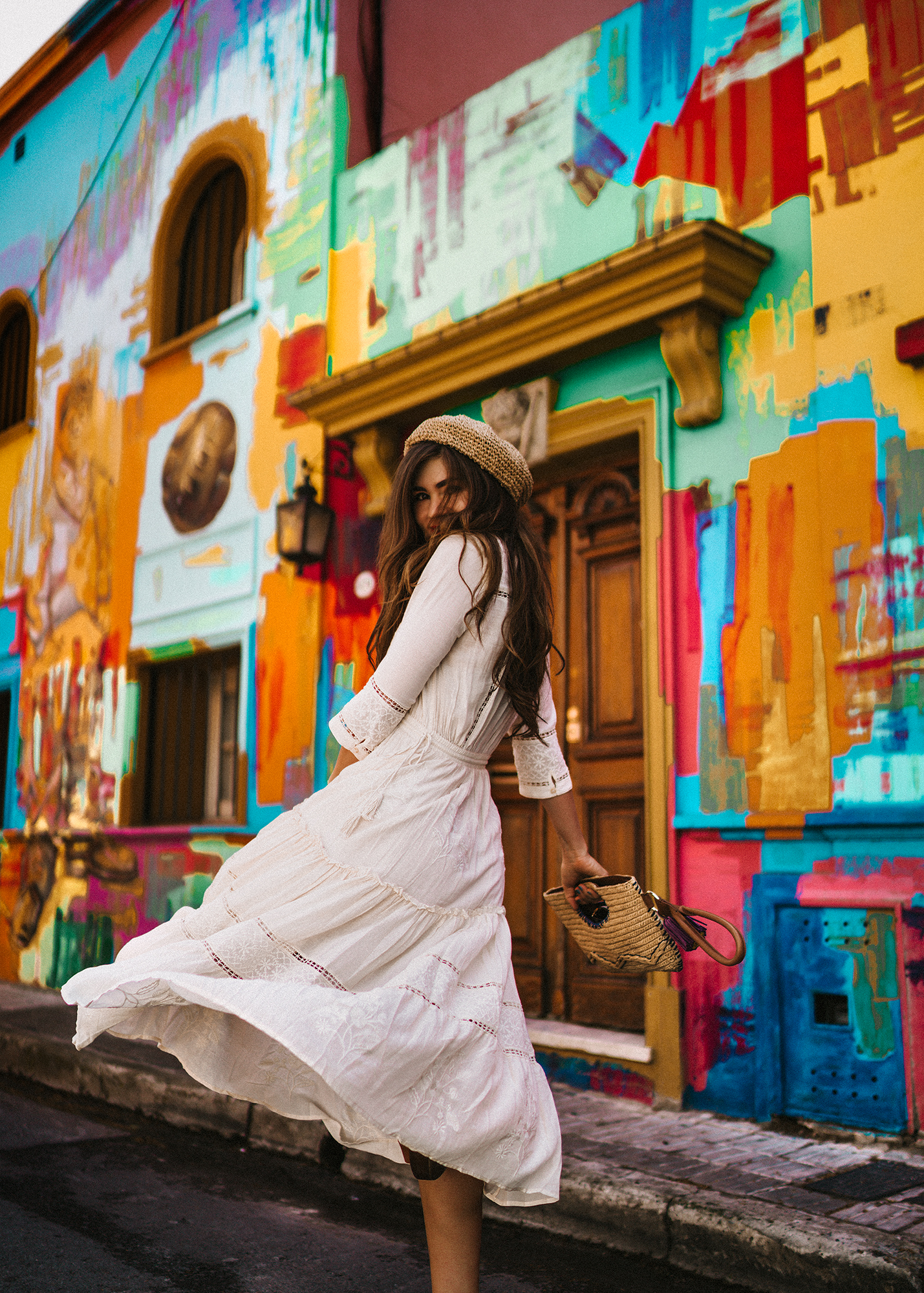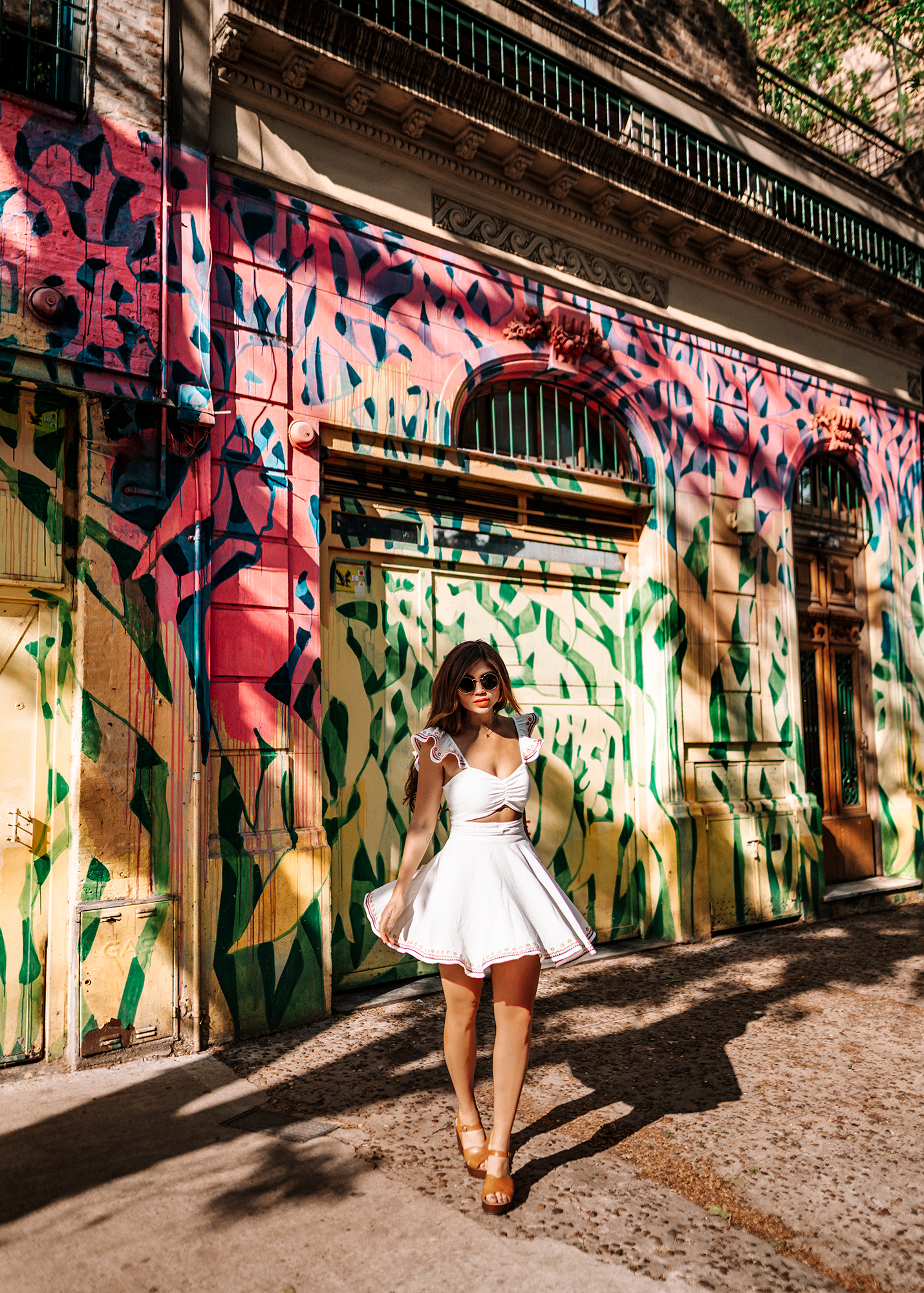 Staying in Palermo Soho felt just like being back in my old home of Brooklyn - not only is the neighborhood full of great bars, restaurants, and boutiques, but walls on every street are covered in colorful artwork. Many neighborhoods of Buenos Aires are filled with art, from large murals covering entire building walls to smaller sketches, but not nearly as concentrated as Palermo. You can spend days walking through various neighborhoods and still feel like you have not seen them all, but behind many of these murals and paintings lay a deeper socio-political context. Many of the moody urban artwork pieces are messages of political protest. Join one of the many guided tours for an in-depth look behind the work or just walk down the streets and admire. Some of the best murals in Palermo can be found near the Mercado de las Pulgas (flea market). It's also a great neighborhood to experience the nightlife and bar scene of Buenos Aires.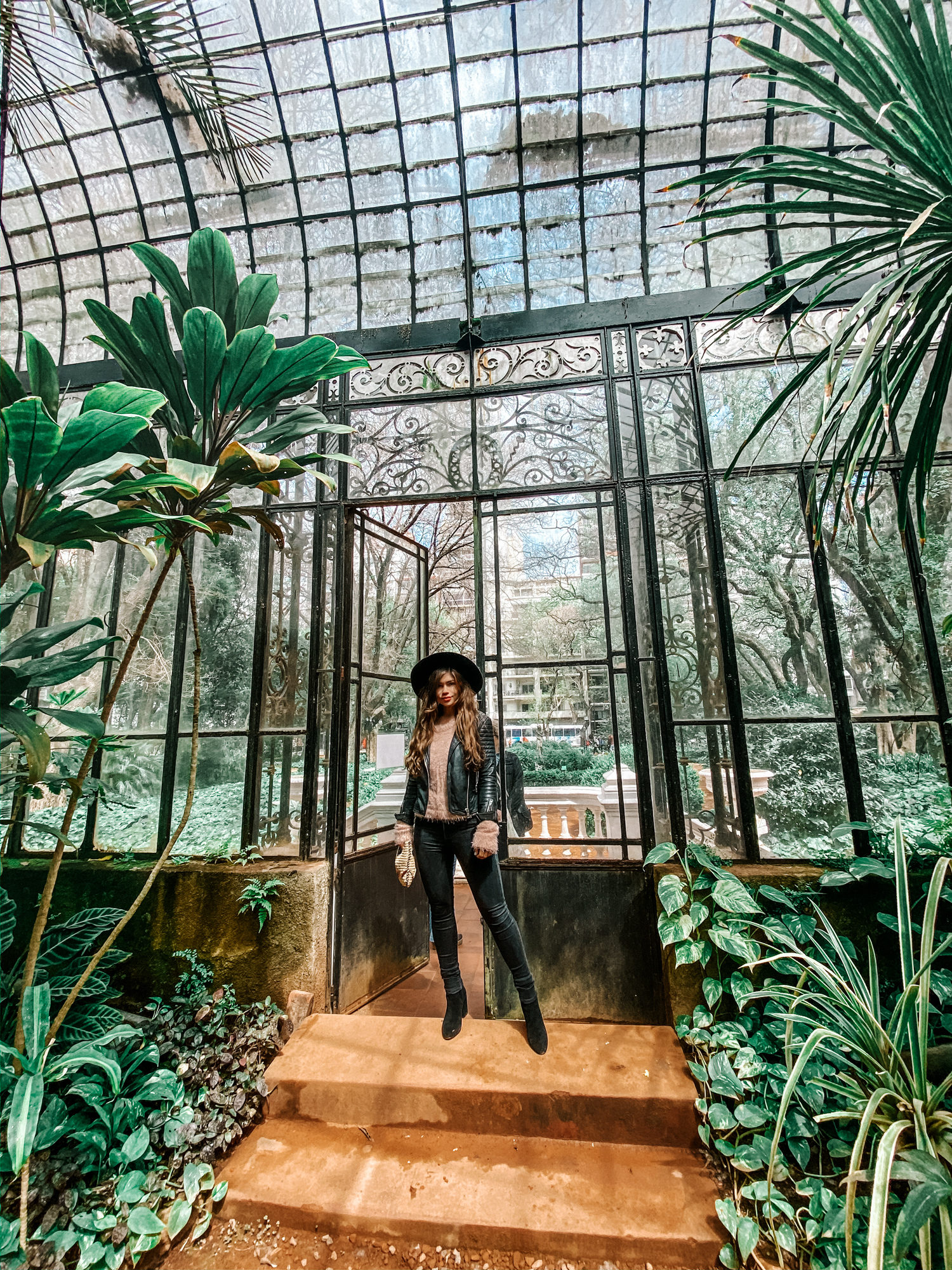 Take a break from the bustling city into this peaceful oasis filled with tons of greenery and colorful florals. The garden is home to five greenhouses, and beautiful sculptures and rose bushes scattered throughout. On a sunny day, the light coming in through the greenhouses will make for a perfect photo. While you're there don't forget to visit the butterfly garden.
Hours: Tuesday - Friday, 8.00am - 6.45pm. Saturdays, Sundays and public holidays, 9.30am - 6.45pm. Closed on Mondays.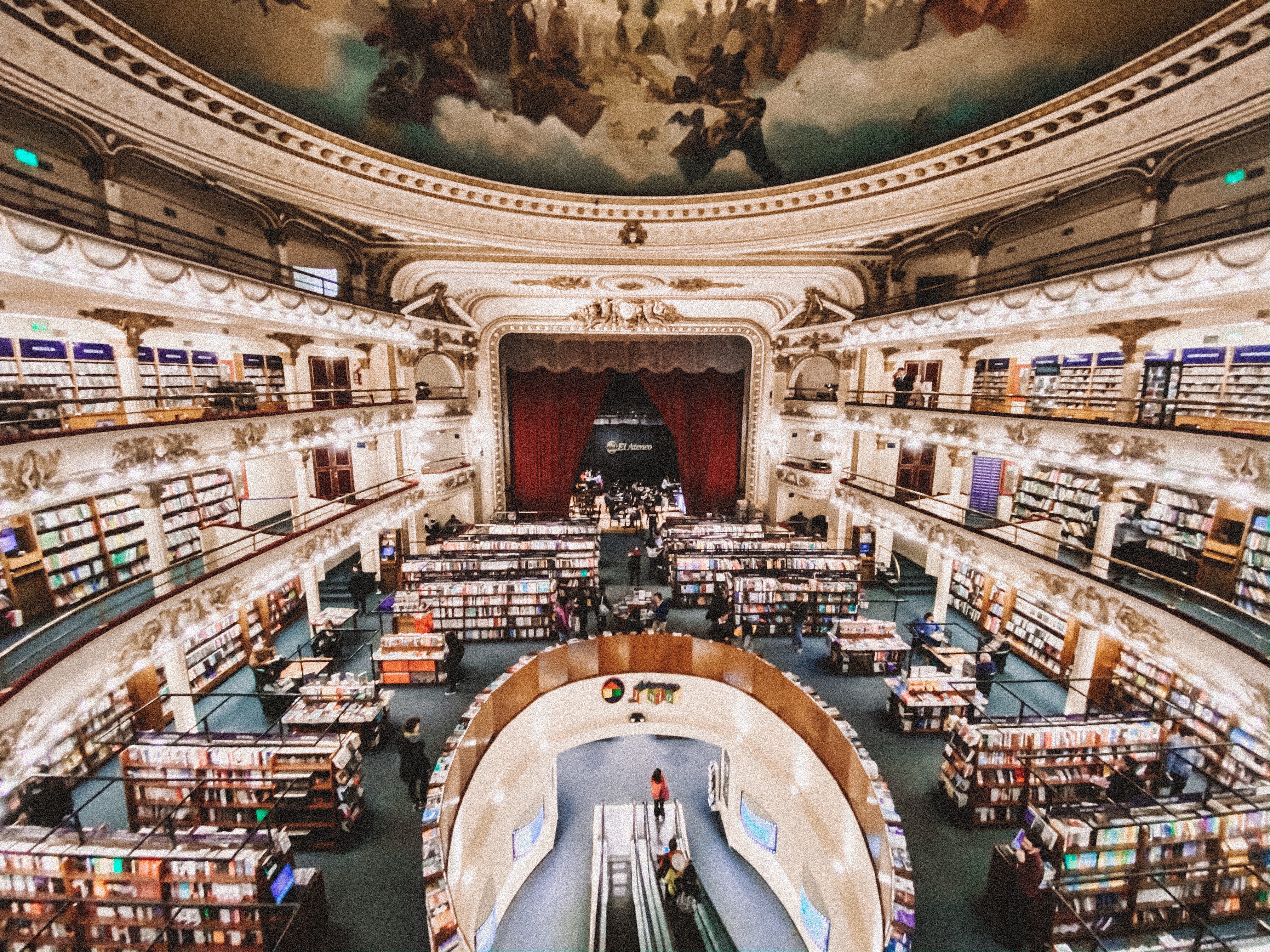 Make sure to stop by El Ateneo Splendid, a famous bookstore in Buenos Aires, but it isn't just any bookstore. El Ateneo Splendid really does live up to its name as one of the world's most beautiful bookstores. It started in 1919 as a performing arts theatre, then a cinema, and now functions as a bookstore but it's still kept its old-school charm. The bookstore kept its original decoration from the 1920s including a fresco-decorated dome. Head upstairs to the stunning balcony to snap photos from a bird's eye view or head to the stage cafe, another popular photo spot. Order a coffee at the bar and grab one of the comfy chairs spread around the shop before delving into your book.
Hours: Monday - Thursday, 9am - 10pm; Fridays and Saturdays, 9.00am - midnight; Sundays, 12 noon - 10pm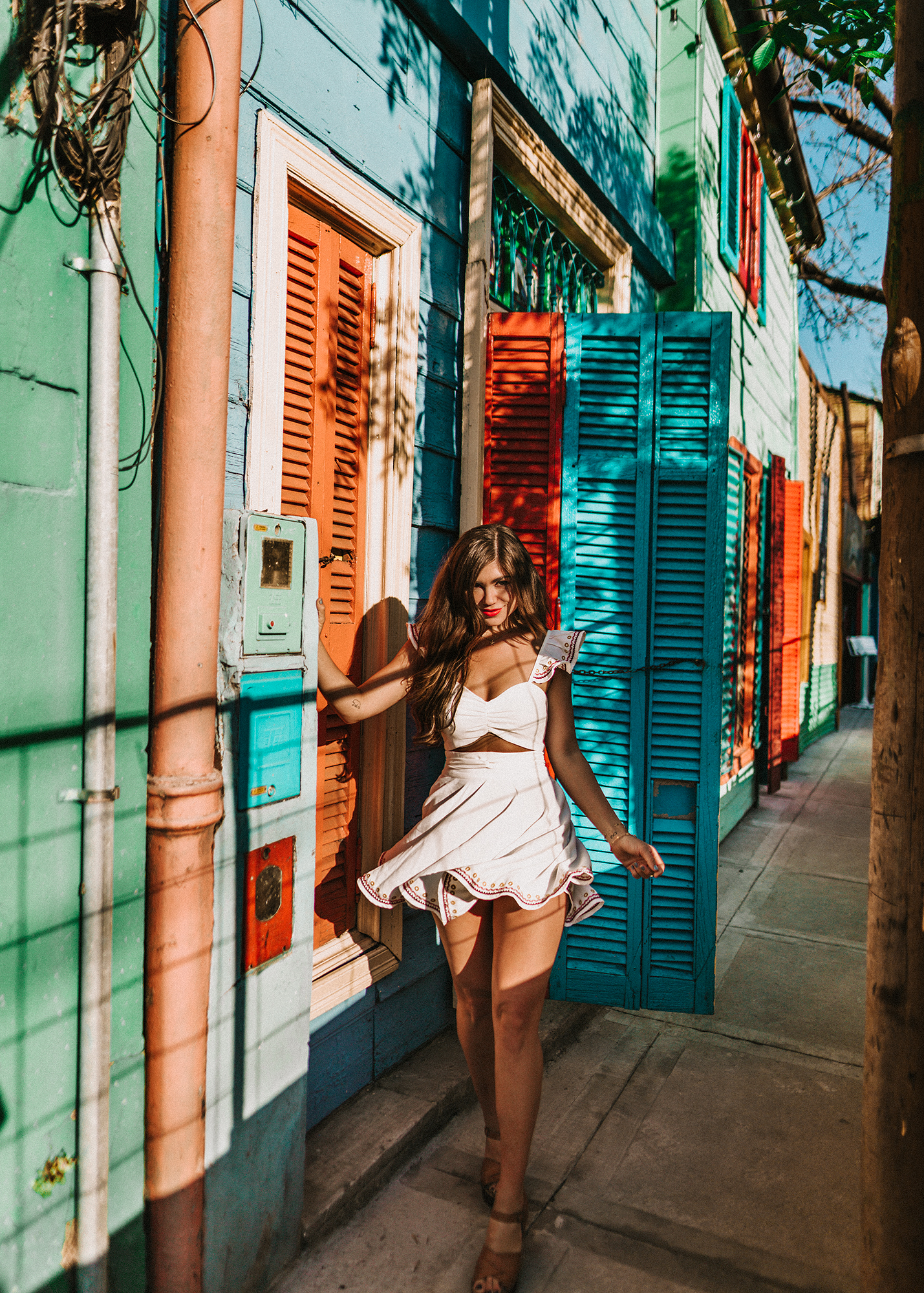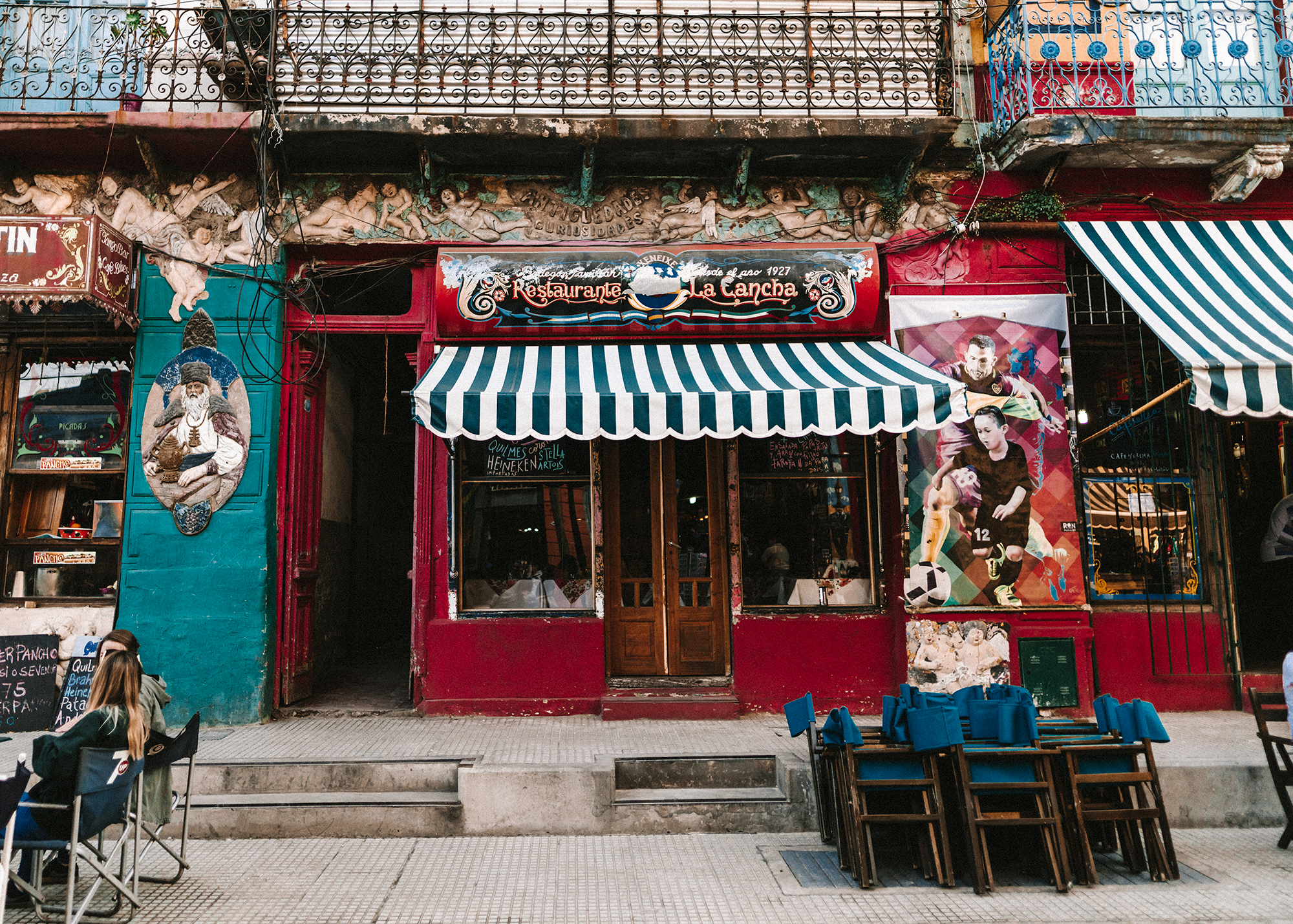 Caminito Boca is one of the most well known areas of Buenos Aires for a reason - the streets here are alive and beautiful, and visiting is a must for vibrant, colorful photos. The street is filled with brightly painted houses, colorful artwork, live music, sidewalk cafes. vendors selling art, and souvenir shops. If you're interested in leaning more about the neighborhood's history sign up for a walking tour.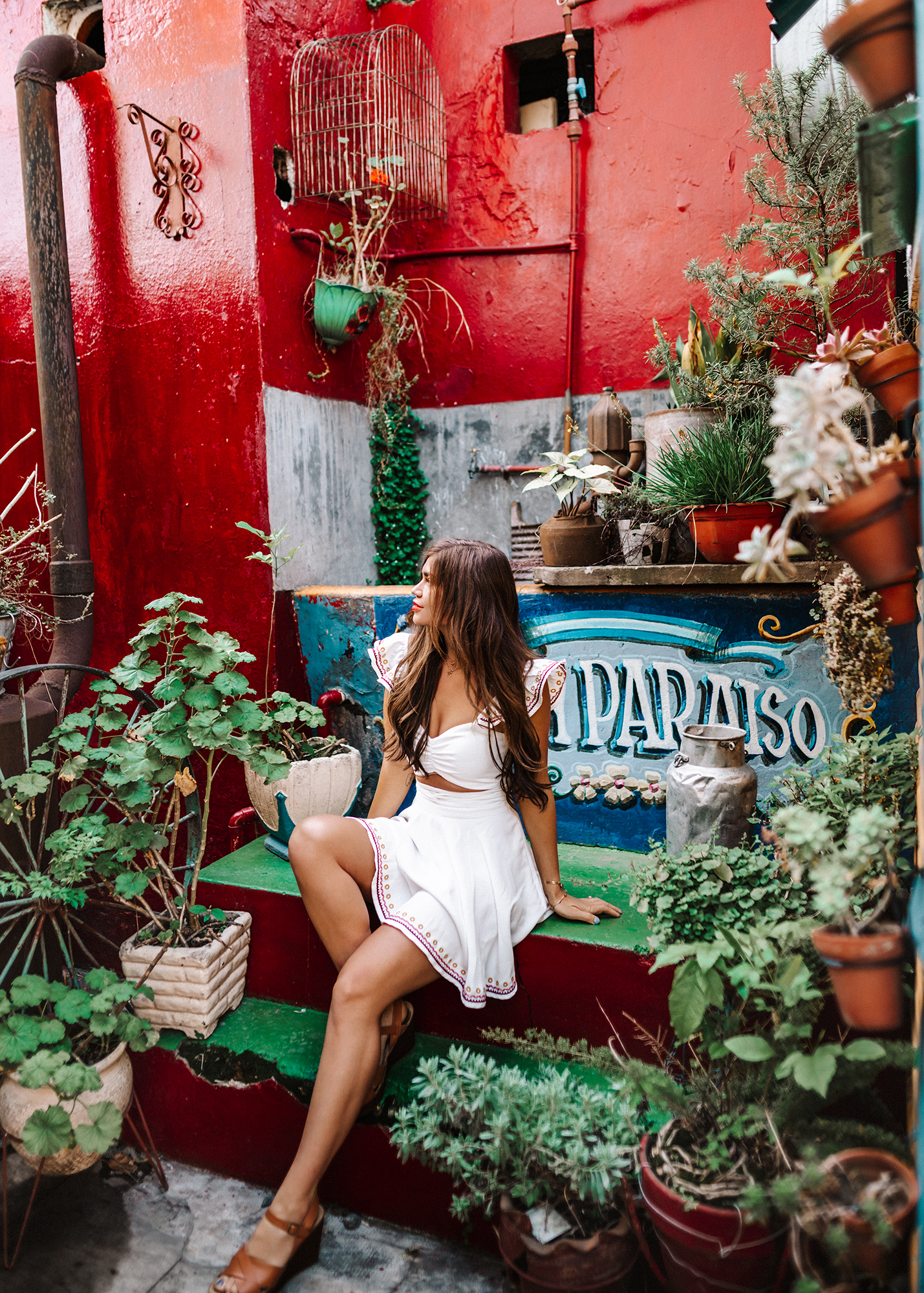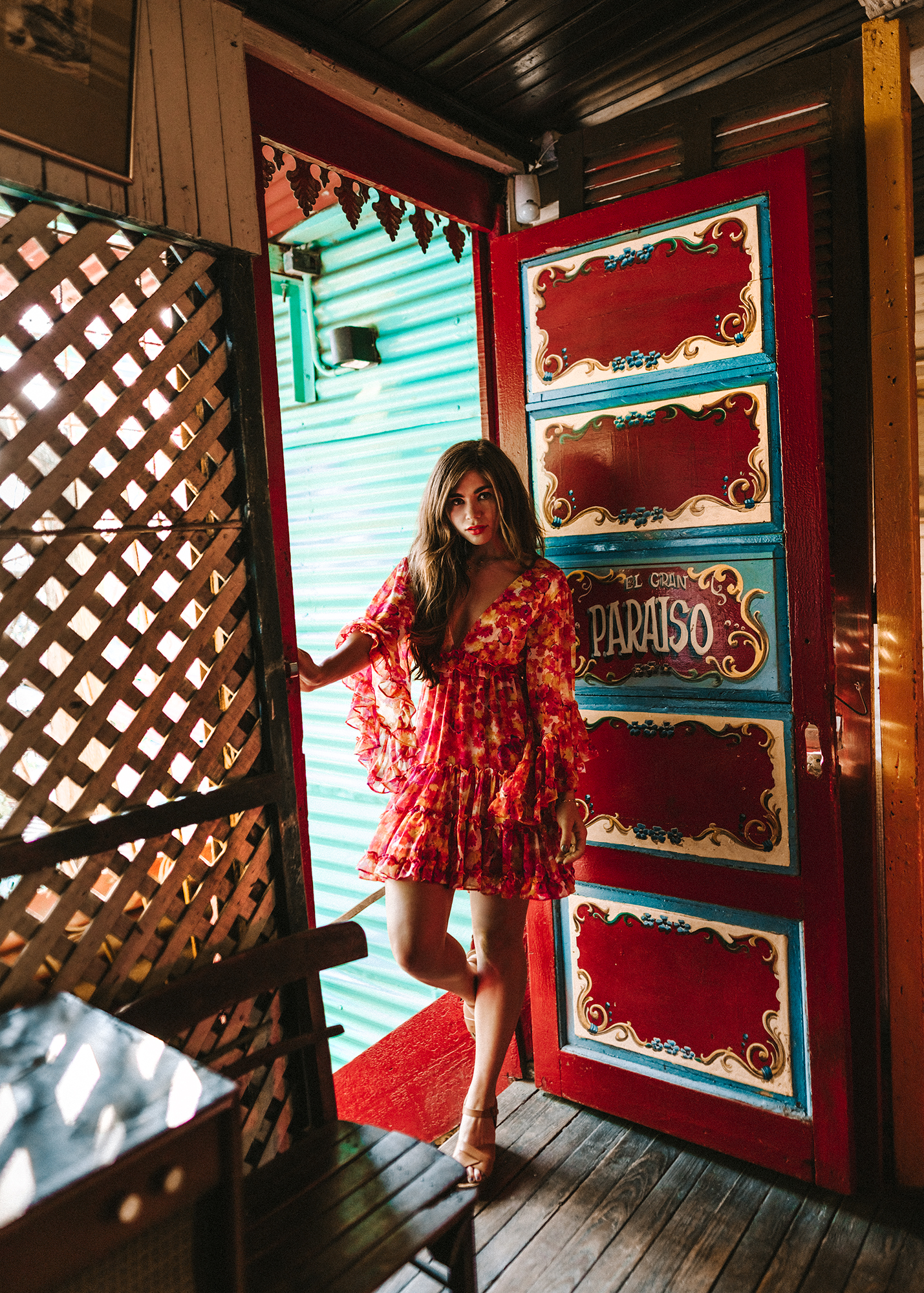 This restaurant located right on Caminito in La Boca is a must-stop for both amazing BBQ and for photos! Walk through the beautiful dining garden, and then walk upstair to the mini museum, and even take a beer or glass of wine up to the rooftop sun deck.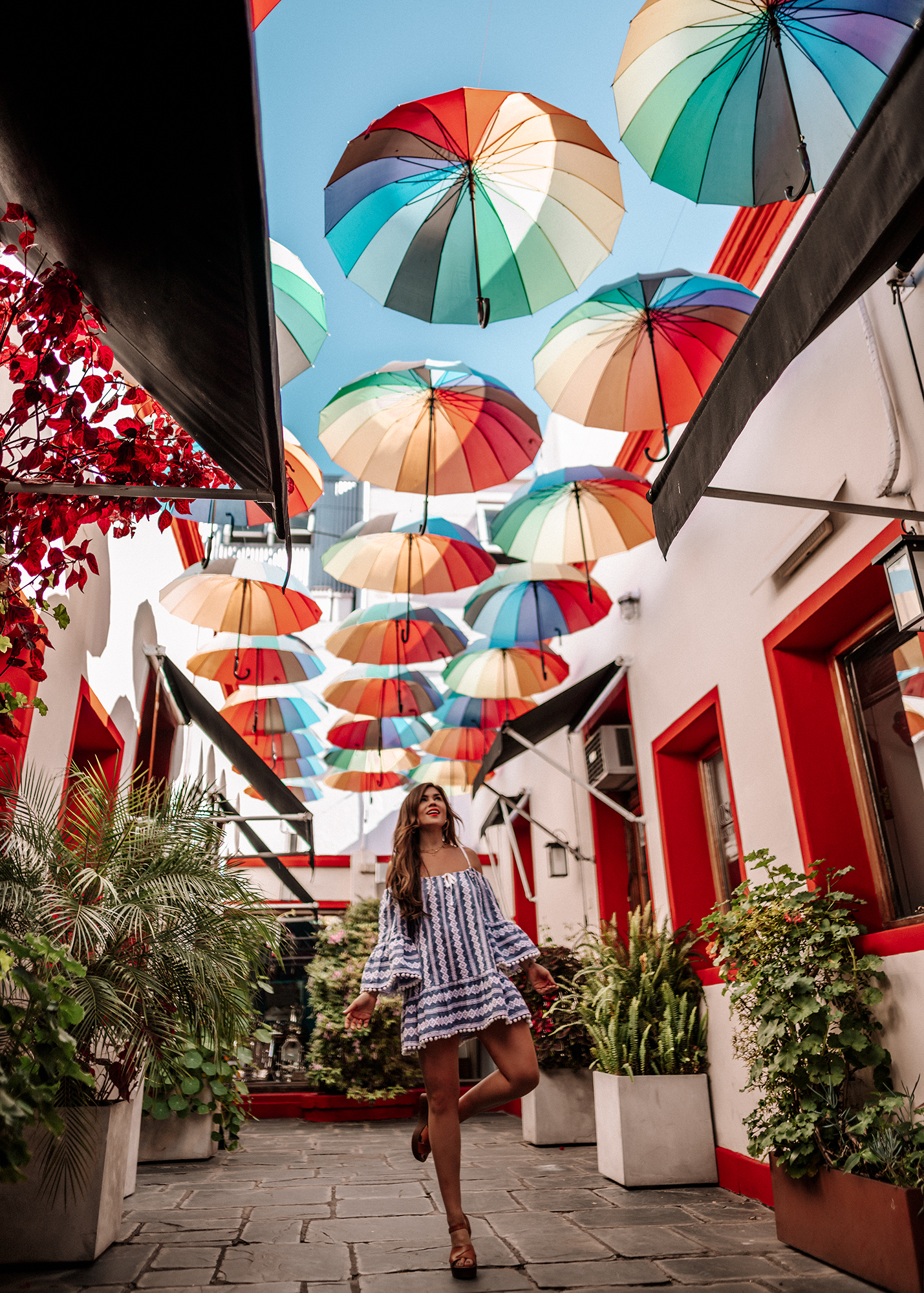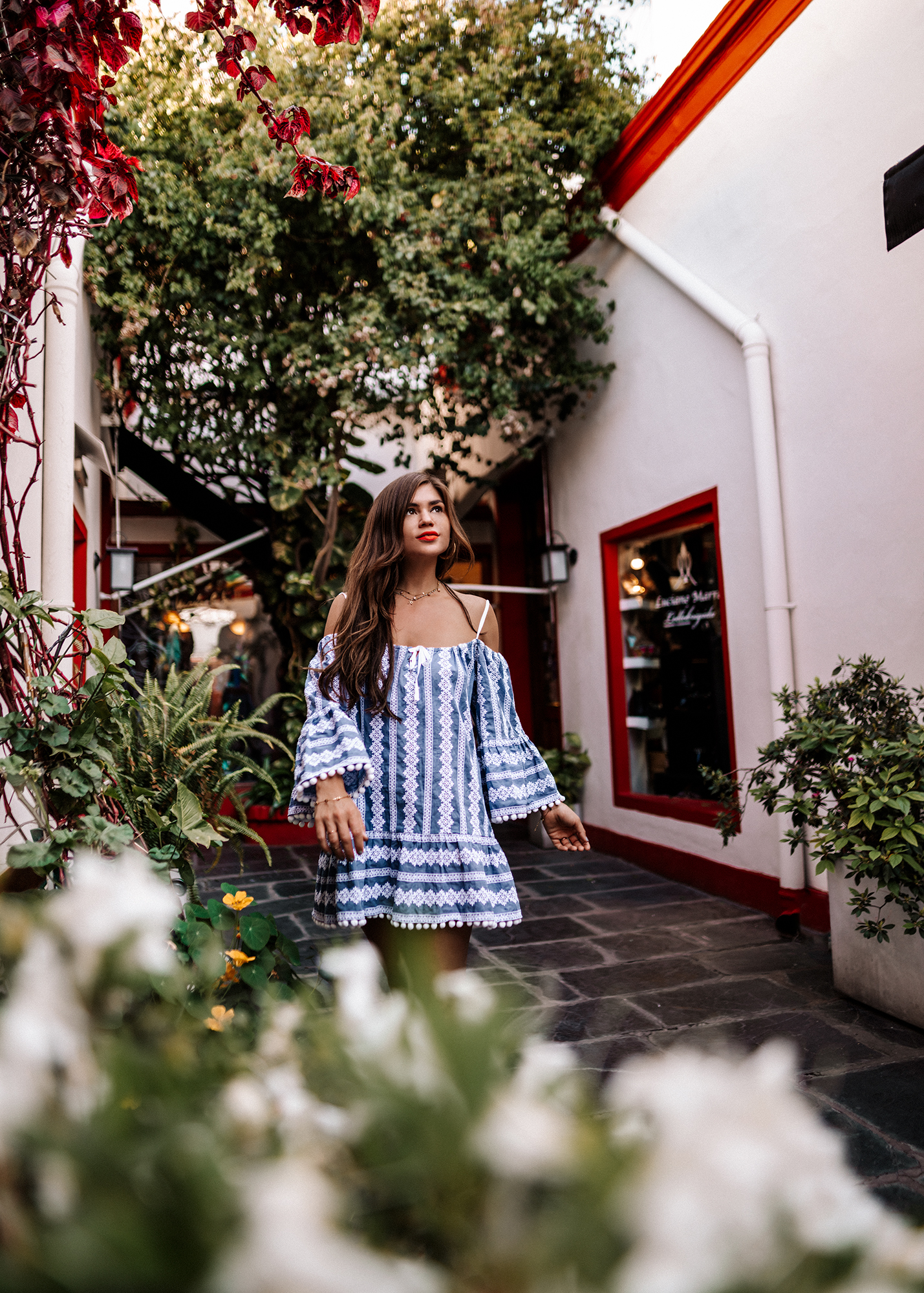 Head over to this small shopping mall for some colorful photos. The Galería Solar de French used to be an old soldier's home but has been transformed into a cute shopping district. The shops here sell everything from local art to gift wares and jewelry, all uniquely crafted. Don't miss the inconic umbrella ceiling!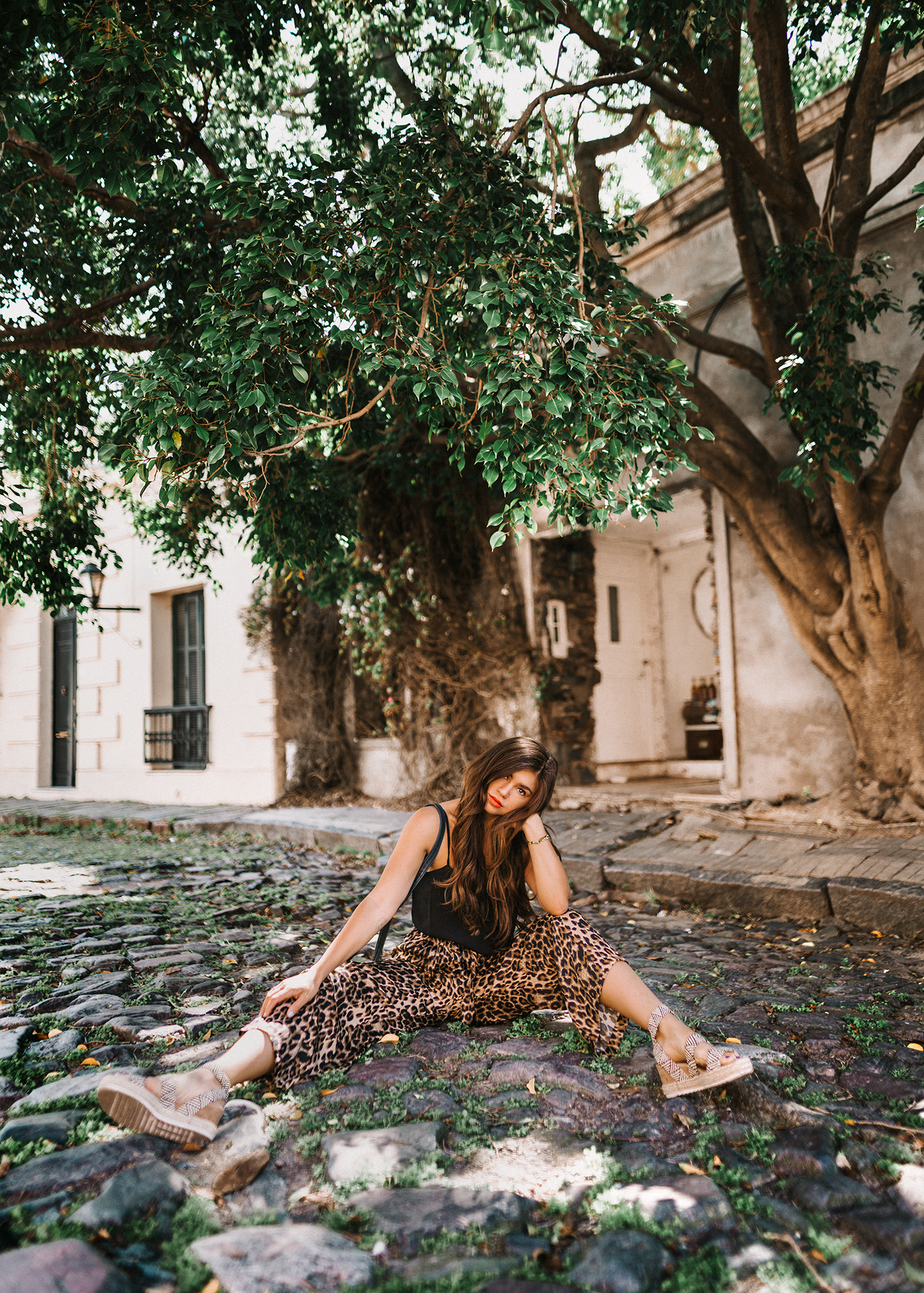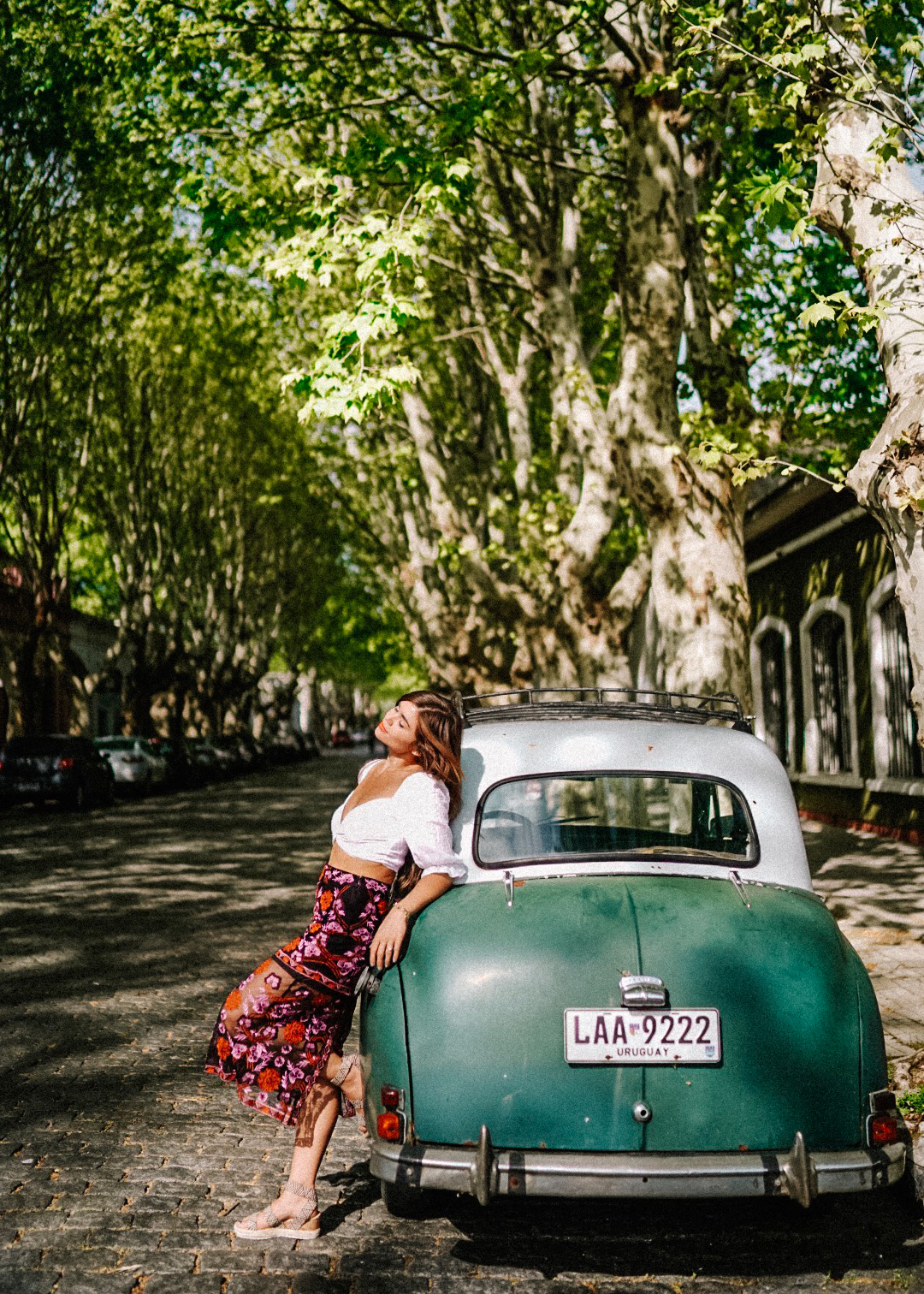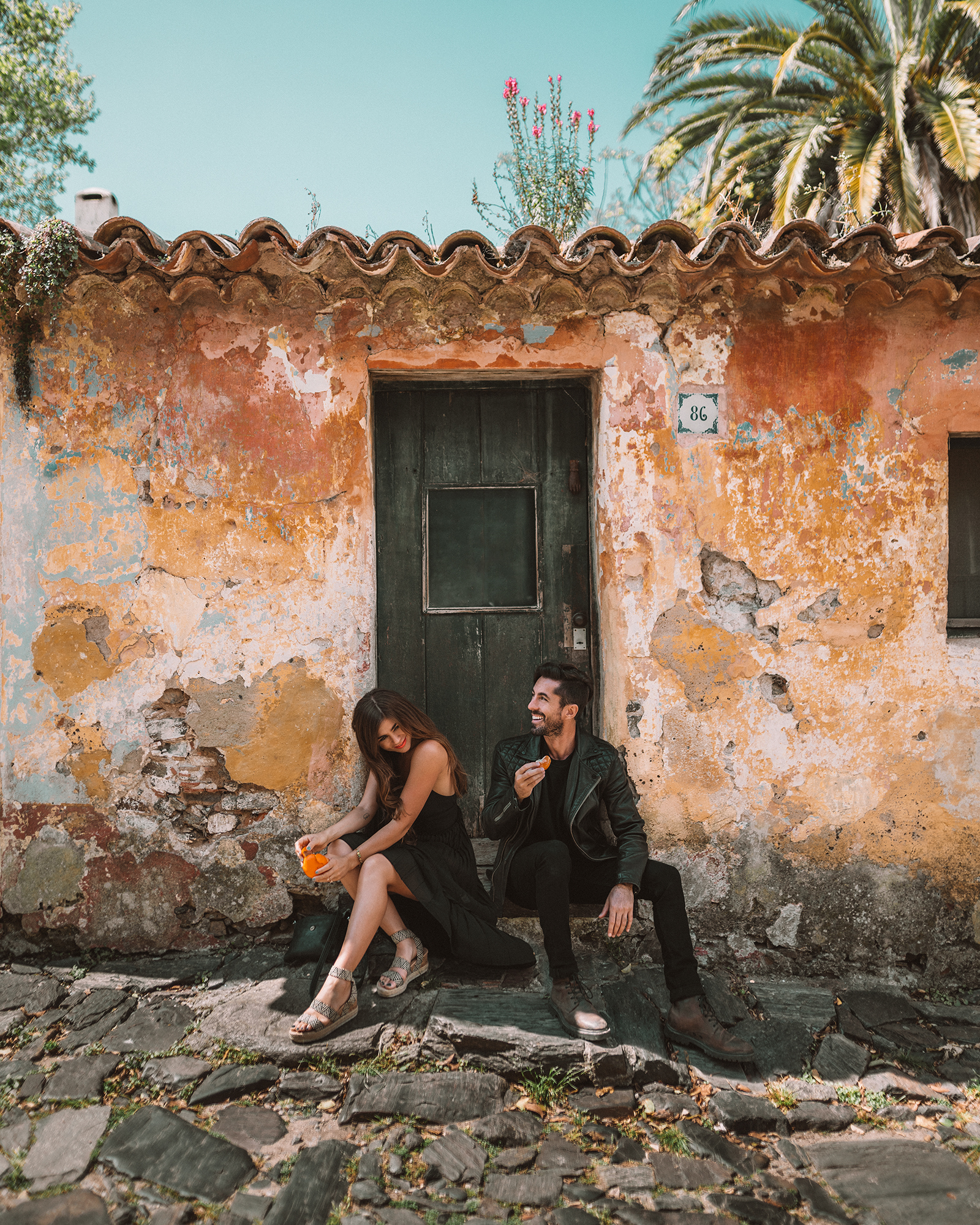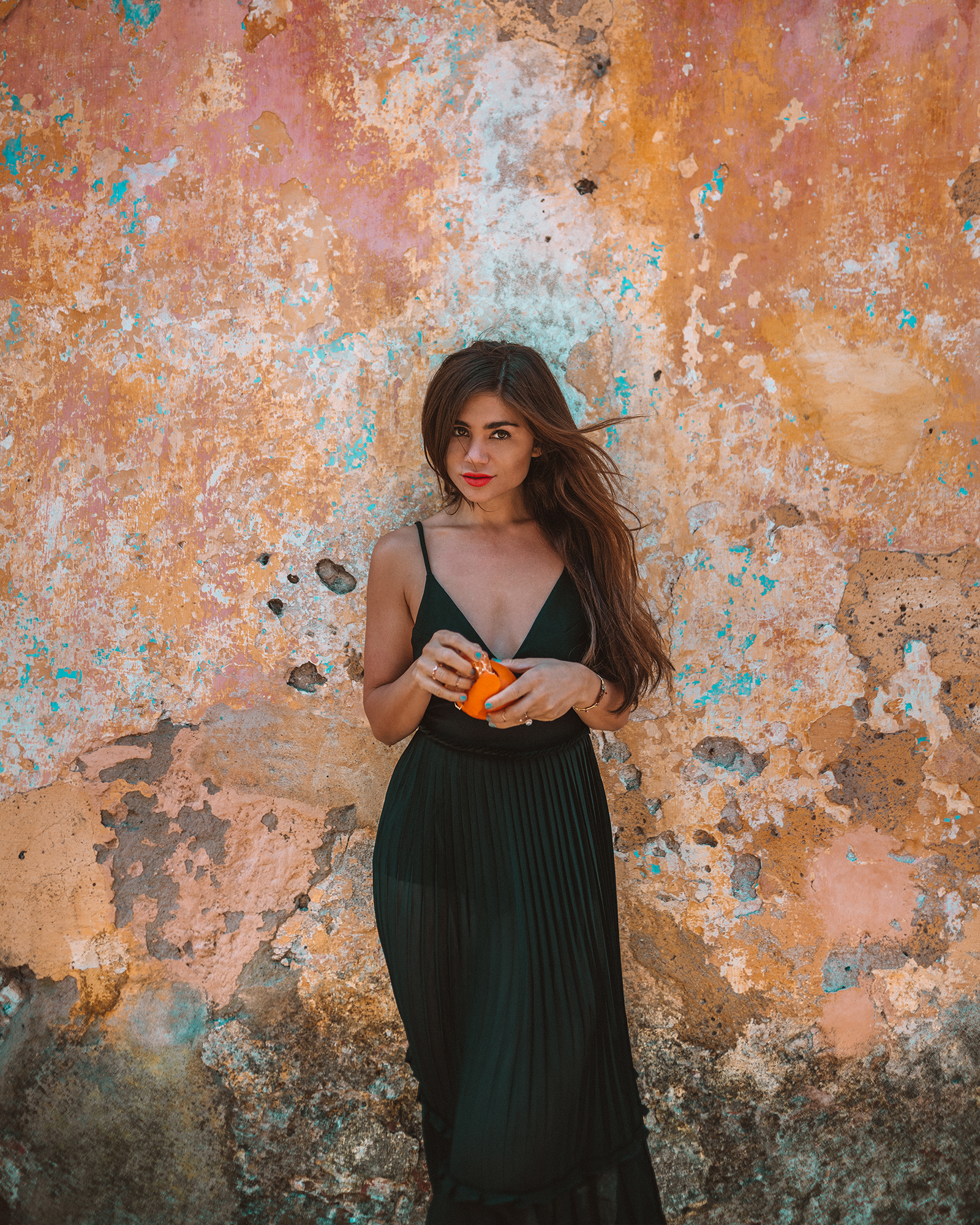 If you have time, plan for a day trip trip Colonia de Sacramento in Uruguay, located just across the river. Not only is this another country (iPassport stamps included!), the streets and entire village are BEAUTIFUL. This may have been our biggest highlight of Buenos Aires. The charming city is just a one-hour ferry ride from Buenos Aires across the Río de la Plata, making it pretty easy to squeeze in. Set within a UNESCO World Heritage site, Colonia de Sacramento is quaint, filled with narrow cobblestone streets and vibrant buildings. Make sure to check out the Colonia del Sacramento Lighthouse. Once you climb the 111 steps up the staircase to the top, you will be rewarded with some pretty amazing views.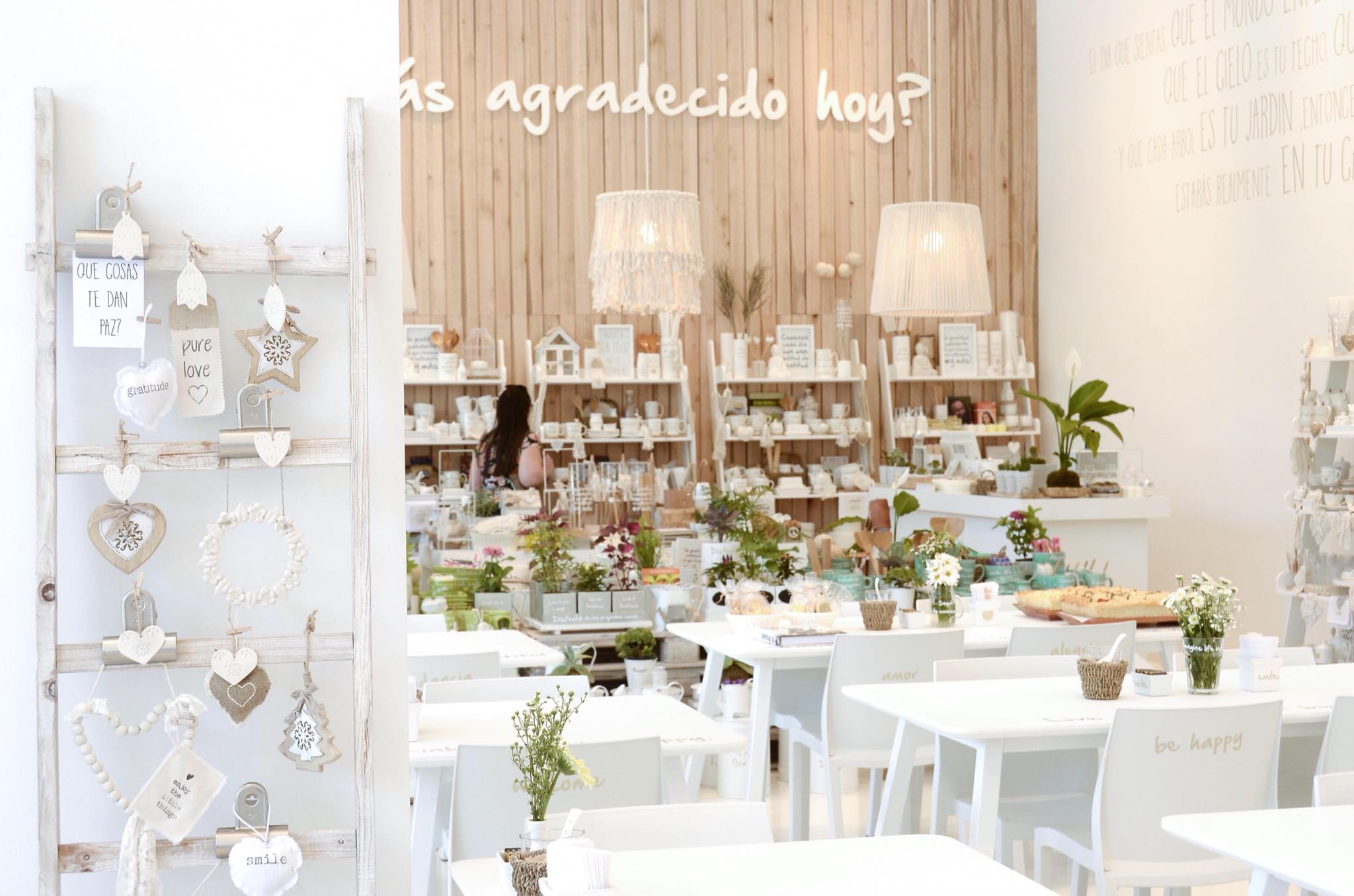 We passed by this place while walking and didn't have time to stop, but I wrote it down to share just because it is so gorgeous! Gratitude divir disfrutar & Regalar is beautifully decorated with light and airy tones and gets plenty of natural sunlight. They specialize in bottomless brunch, decadent pastries, and also serve up delicious and healthy foods with vegetarian and vegan options. Each meal comes out with a reminder to live life in gratitude and enjoy life to the fullest.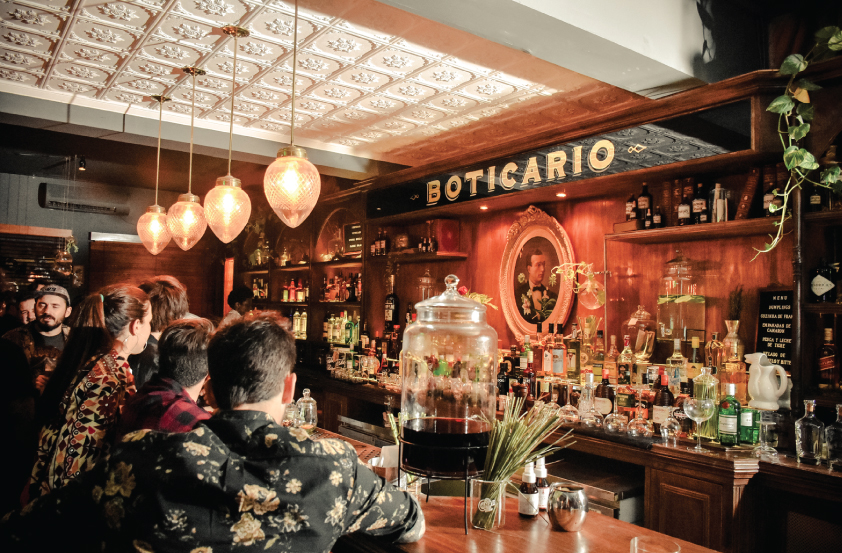 We found this bar through a Vogue article on Buenos Aires, so we had very high expectations going in, and it did not disappoint! Original craft cocktails, a hip crowd, and a beautiful interior make for my favorite kind of cocktail bar. NOt to mention that due to the currency exchange rate with Argentina, these $24 LA drinks come out to around $6! You won't want to miss this cool botanical-themed pharmacy bar in the heart of Palermo. The Boticario Bar used to be an old pharmacy and this theme has carried over into their drinks today. Their tagline, "todo para enfermo" means everything for the sick, displayed with a neon sign. Their signature cocktails are unique and fresh like a Tea Hibiscus Tonic with gin, a Sparkling Grass with whiskey and lemongrass, or a fungus negroni with gin , vermouth, campari and smoked mushrooms. Their ambiance is on-point for a perfect date night out.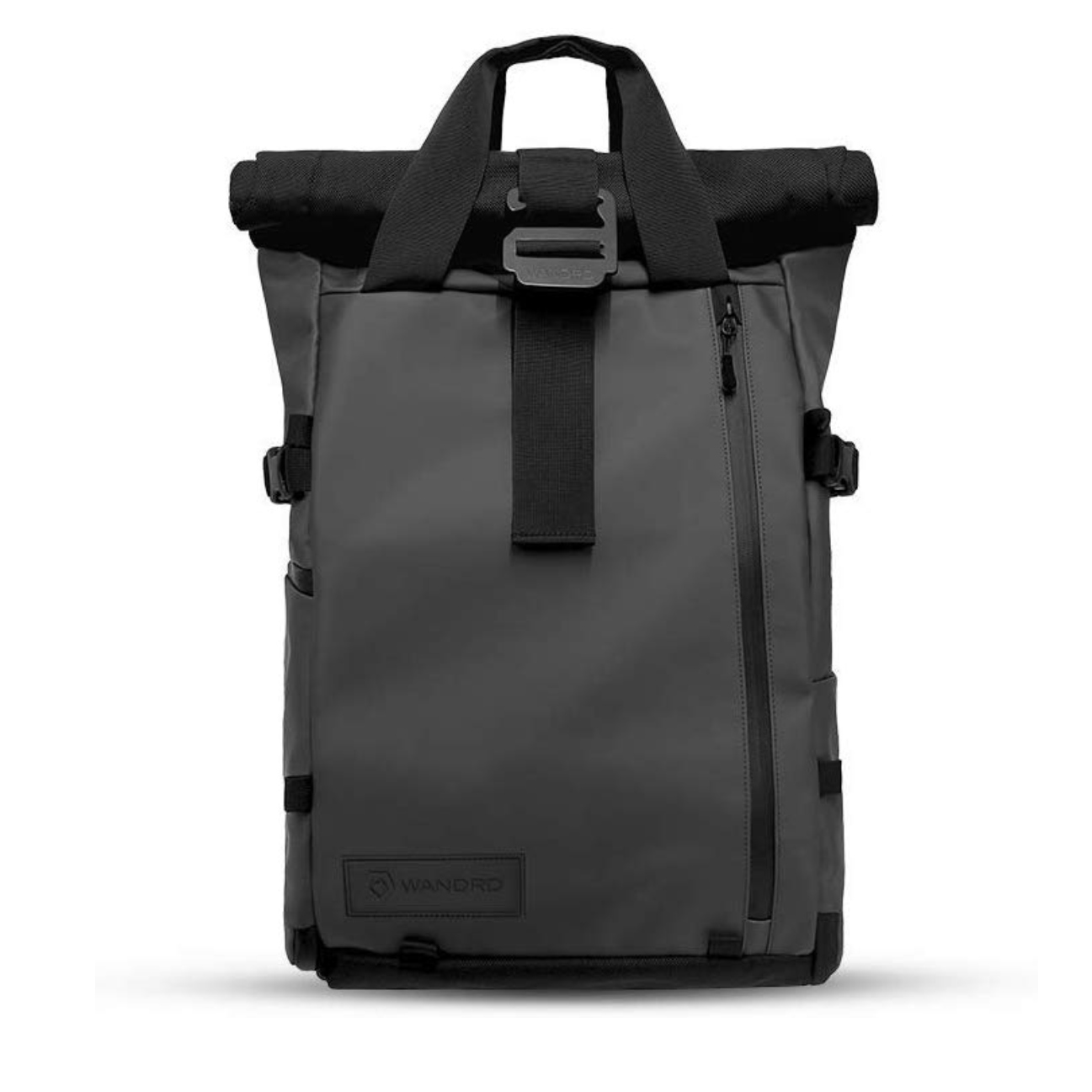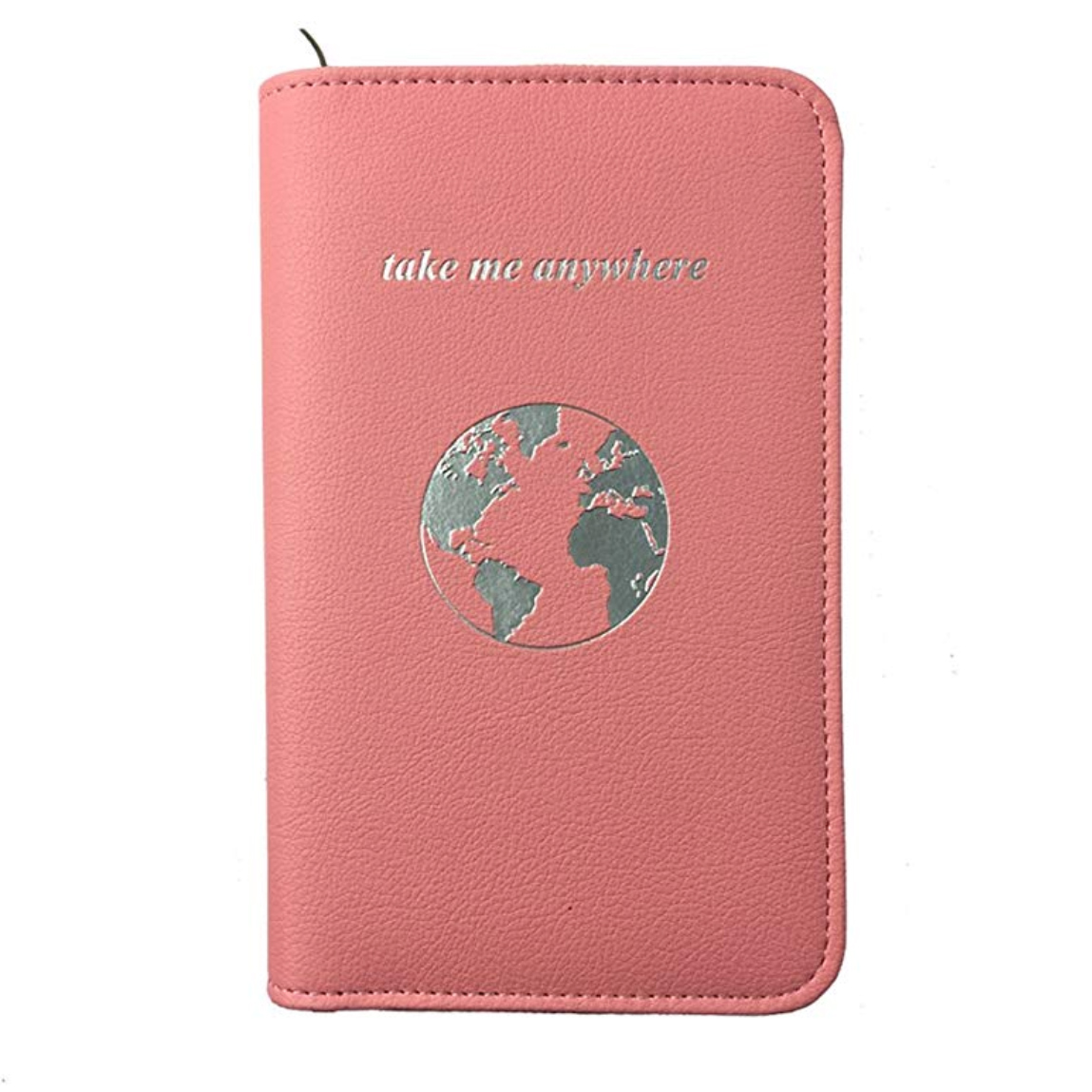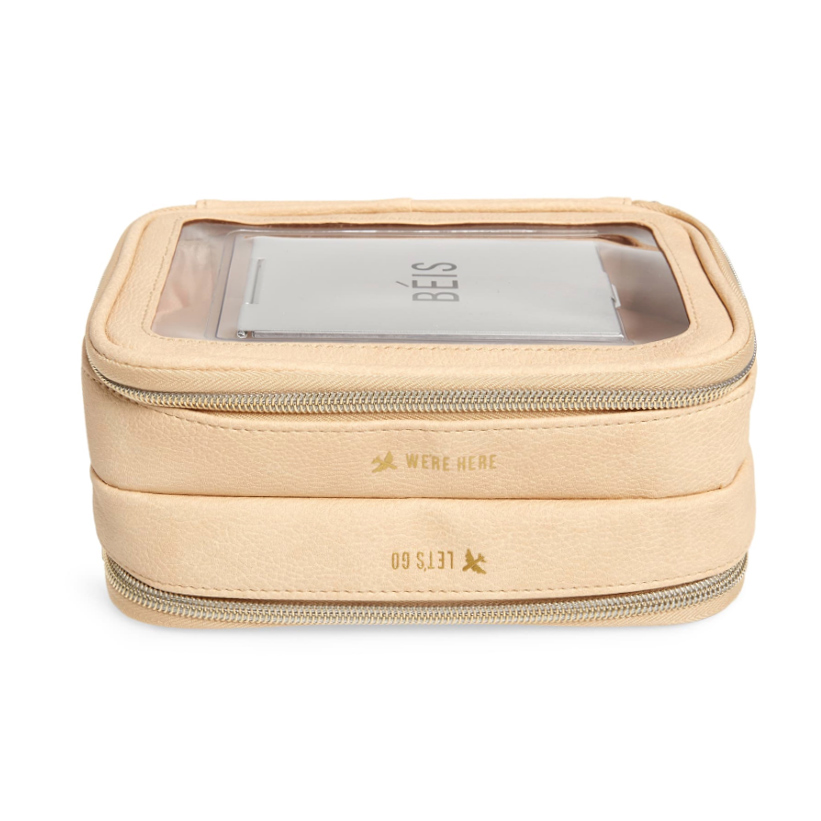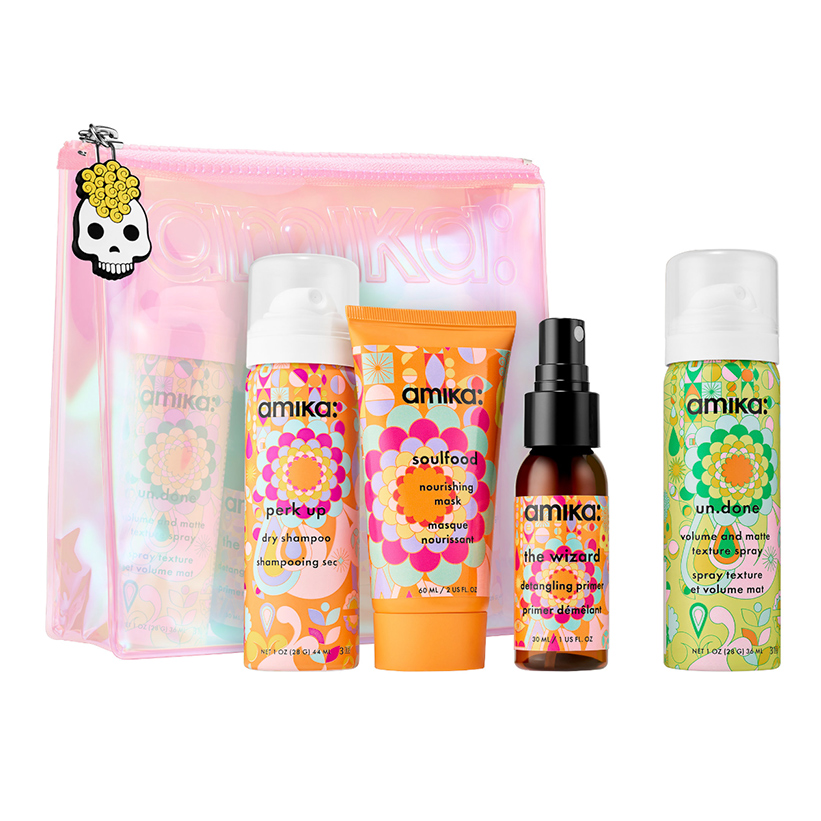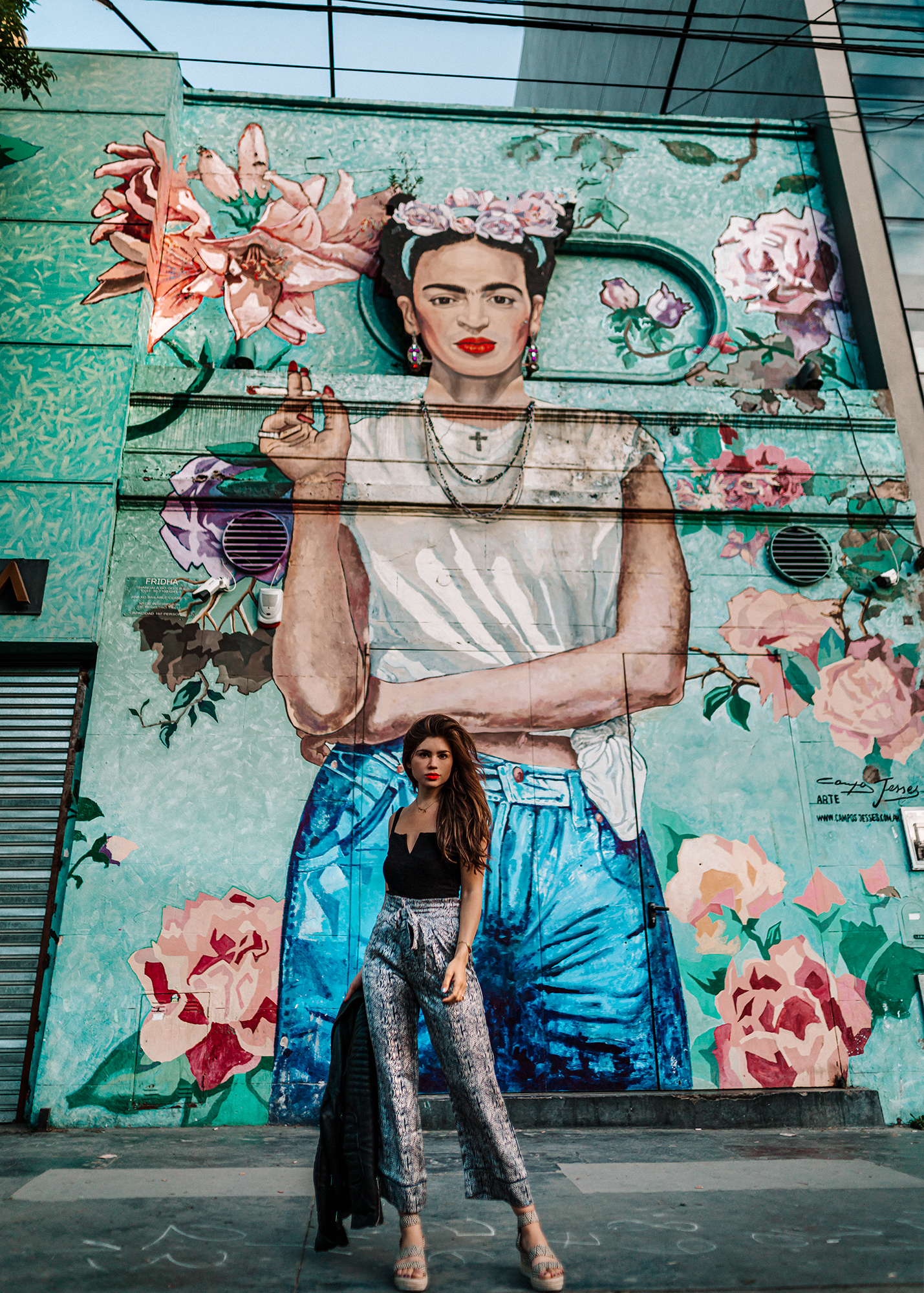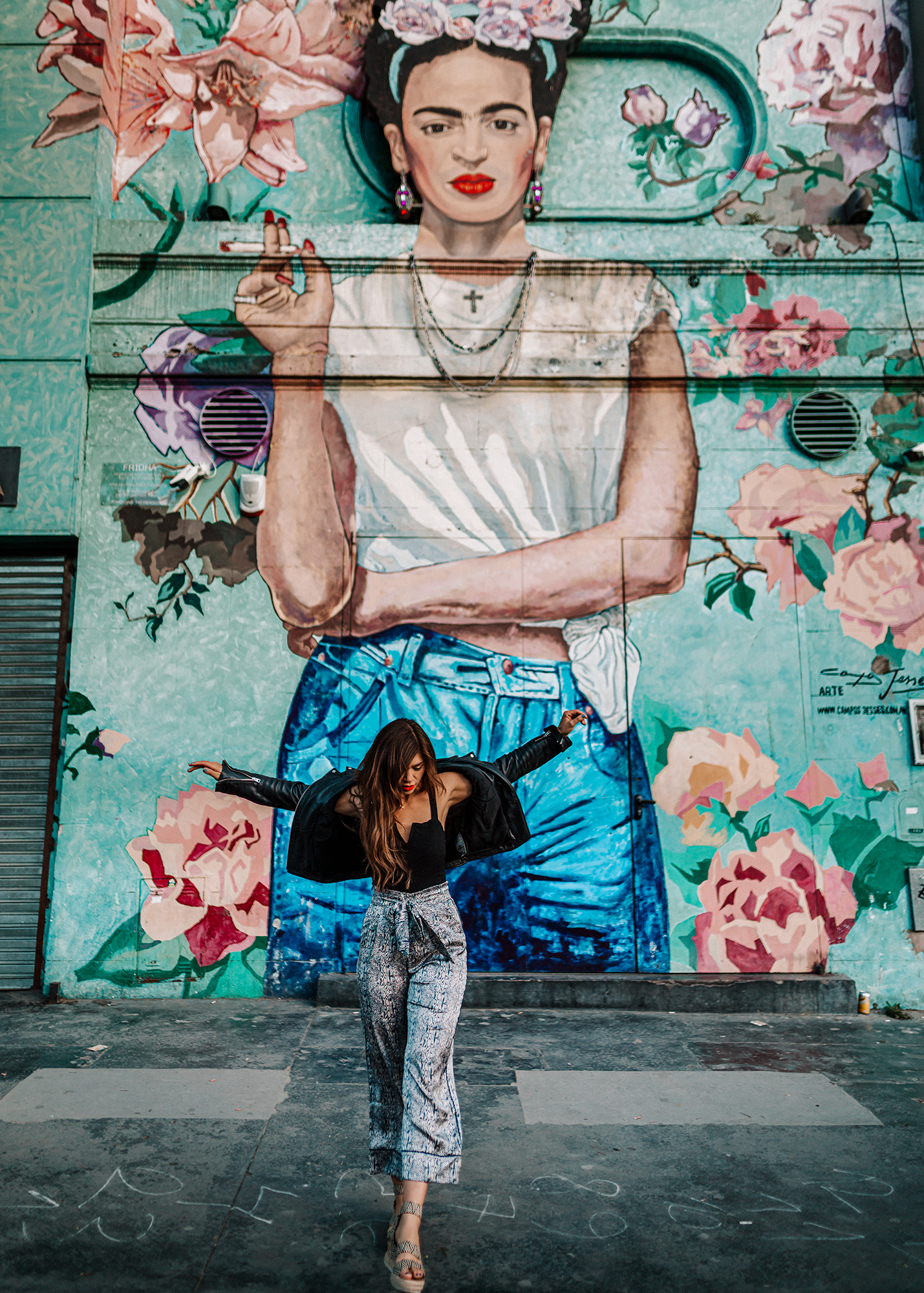 Head over to Palermo for one of Buenos Aires's most iconic murals. Created by three artists, the tribute to the legendary Mexican painter, Friday Kahlo, stands tall at 30 feet high. It shows Friday Kahlo, holding a cigarette with flowers in her hair. The mural is located at Dorrego and Cabrera, see map location here.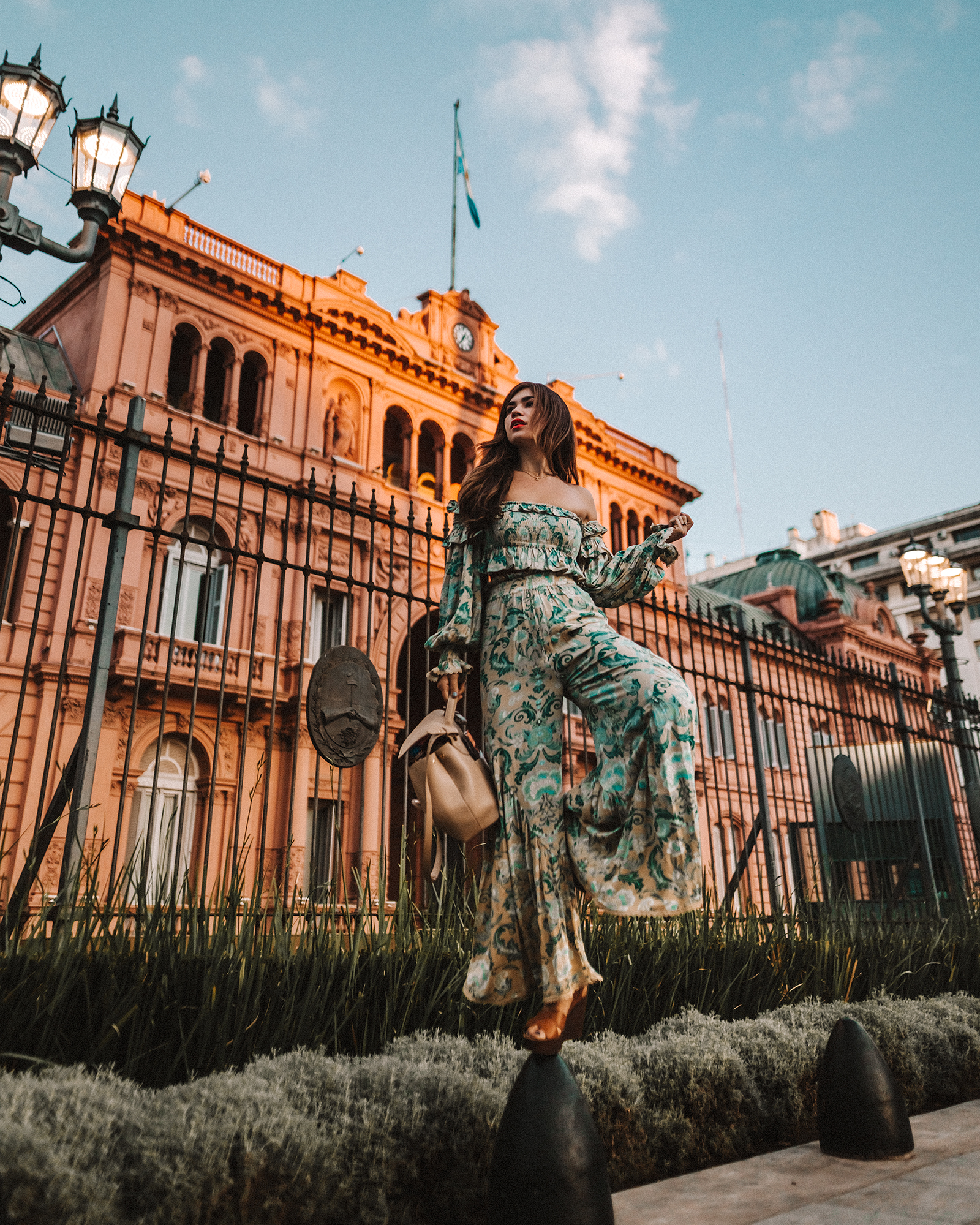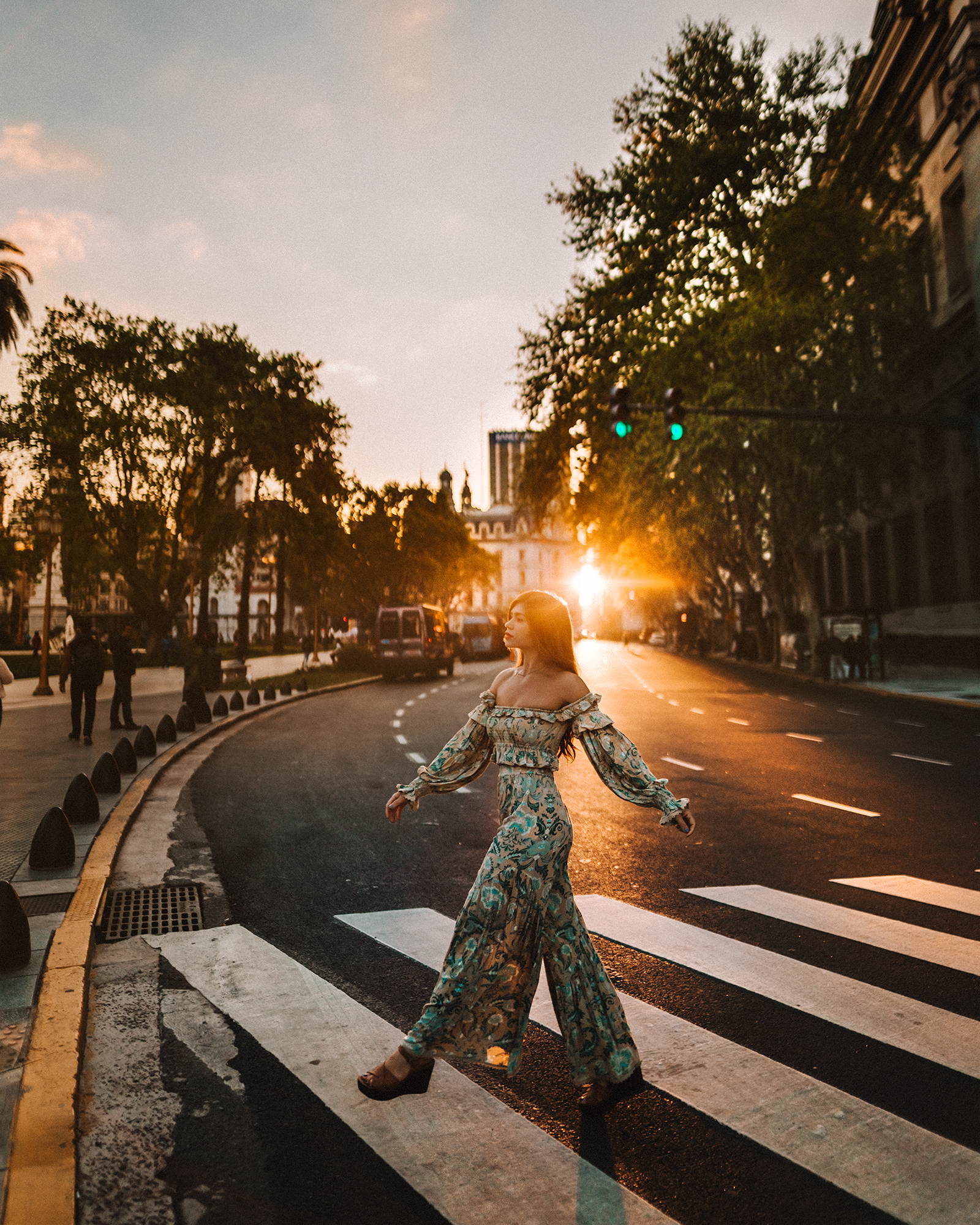 The Casa Rosada is one of the most iconic buildings in Buenos Aires. Named after its unique pink color, this building is the executive mansion of the president of Argentina. Located behind the Casa Rosada is the Casa Rosada Museum, which showcases objects relating to previous presidents. The building is especially beautiful as the evening turns into nighttime when the lights turn on, illuminating the building.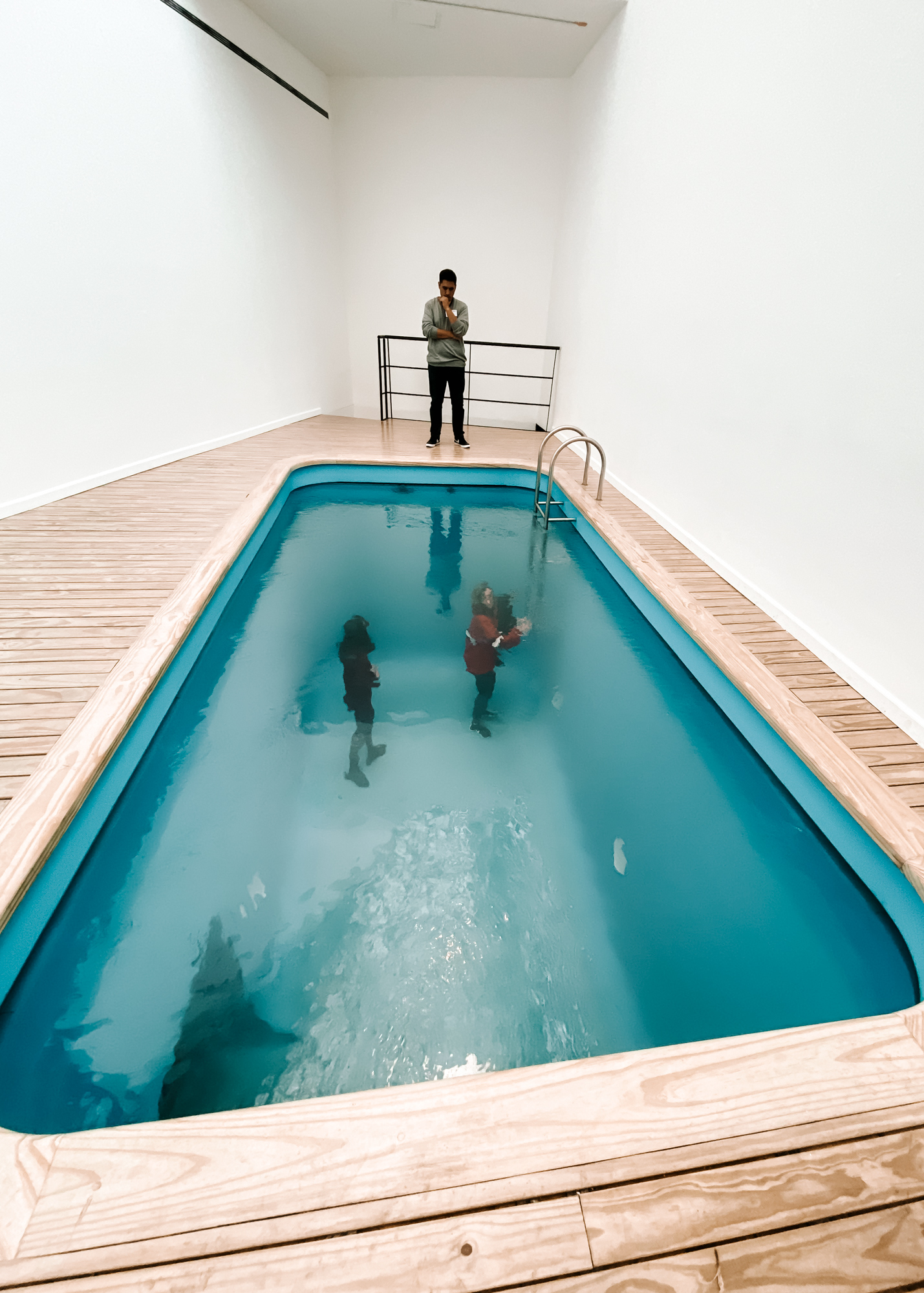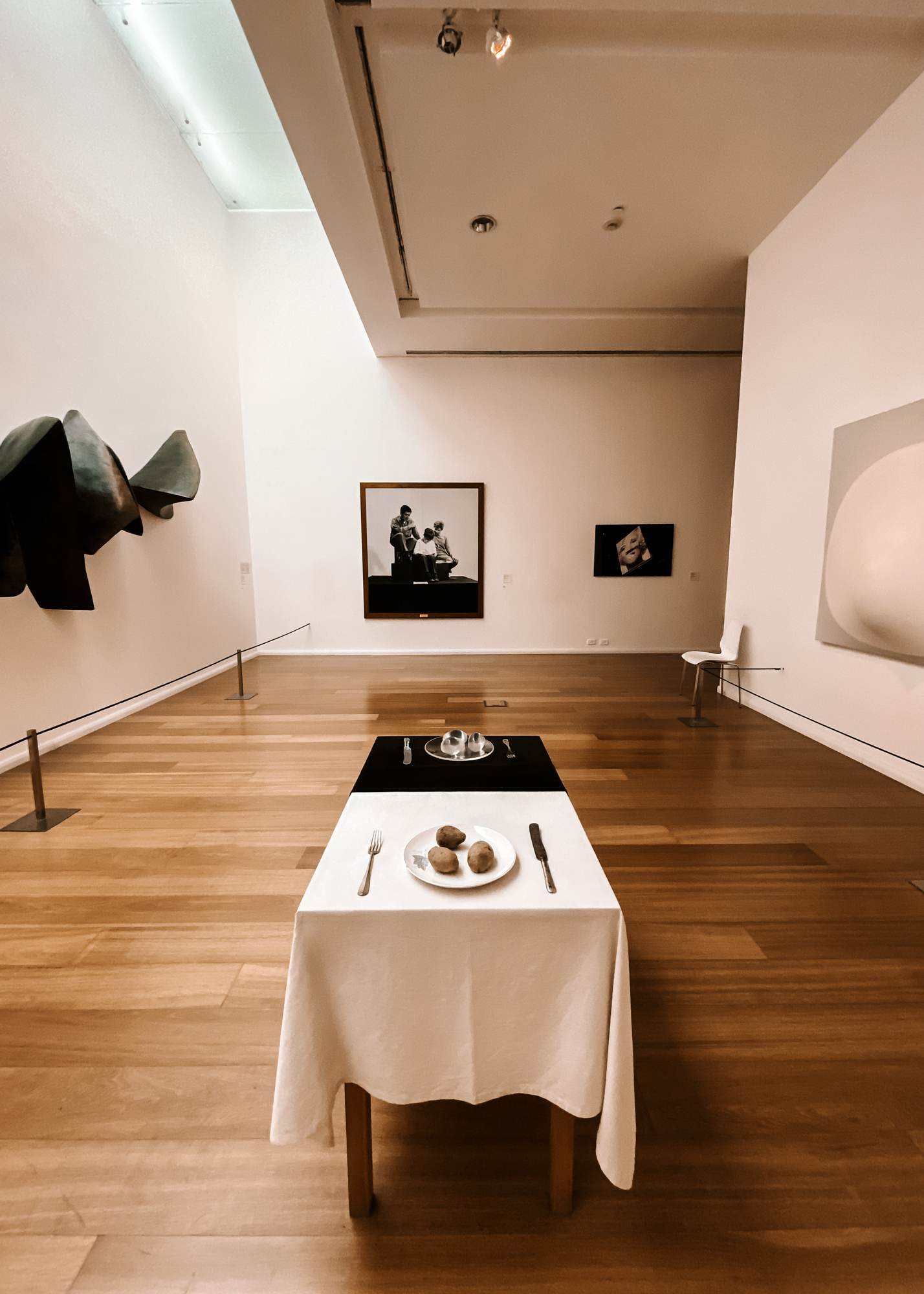 We visited this museum on the morning we landed in Argentina, and didn't bring our our camera - so only snapped a couple of phone photos. But there is WAY more you can do here, it's a seriously cool spot! Located in the San Telmo neighborhood, the Museo de Arte Moderno de Buenos Aires showcases more than 7,000 pieces of modern and contemporary art in a building that used to be a tobacco factory. Most of the artwork displayed is by Argentinean artists, giving the museum a unique perspective. If you have time, hop over next door to the Contemporary Art Museum, known as the MACBA.
Hours:
Monday, Wednesday, Thursday and Friday: from 11:00 a.m. to 7:00 p.m.
Saturdays and Sundays: from 11:00 a.m. to 8:00 p.m.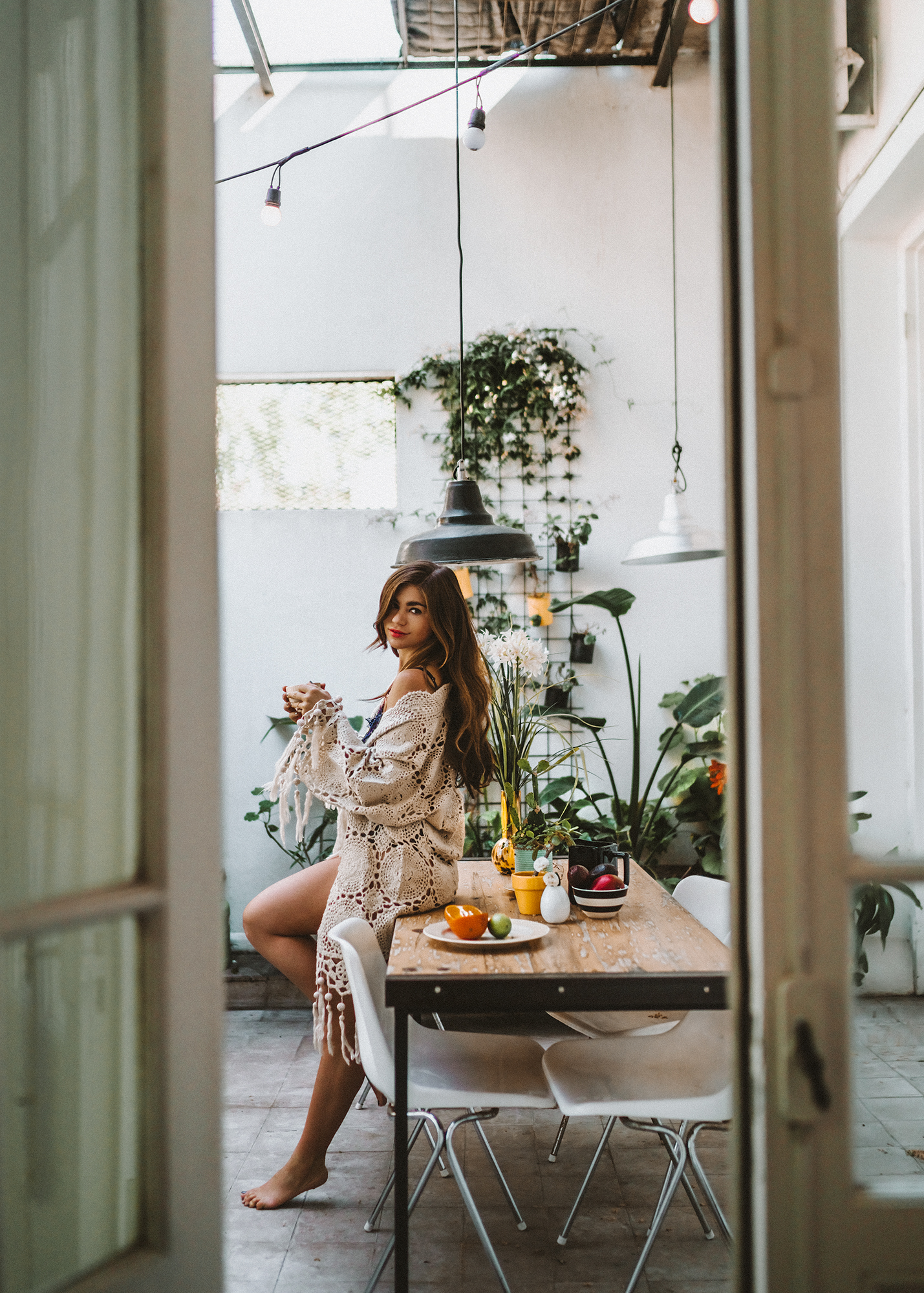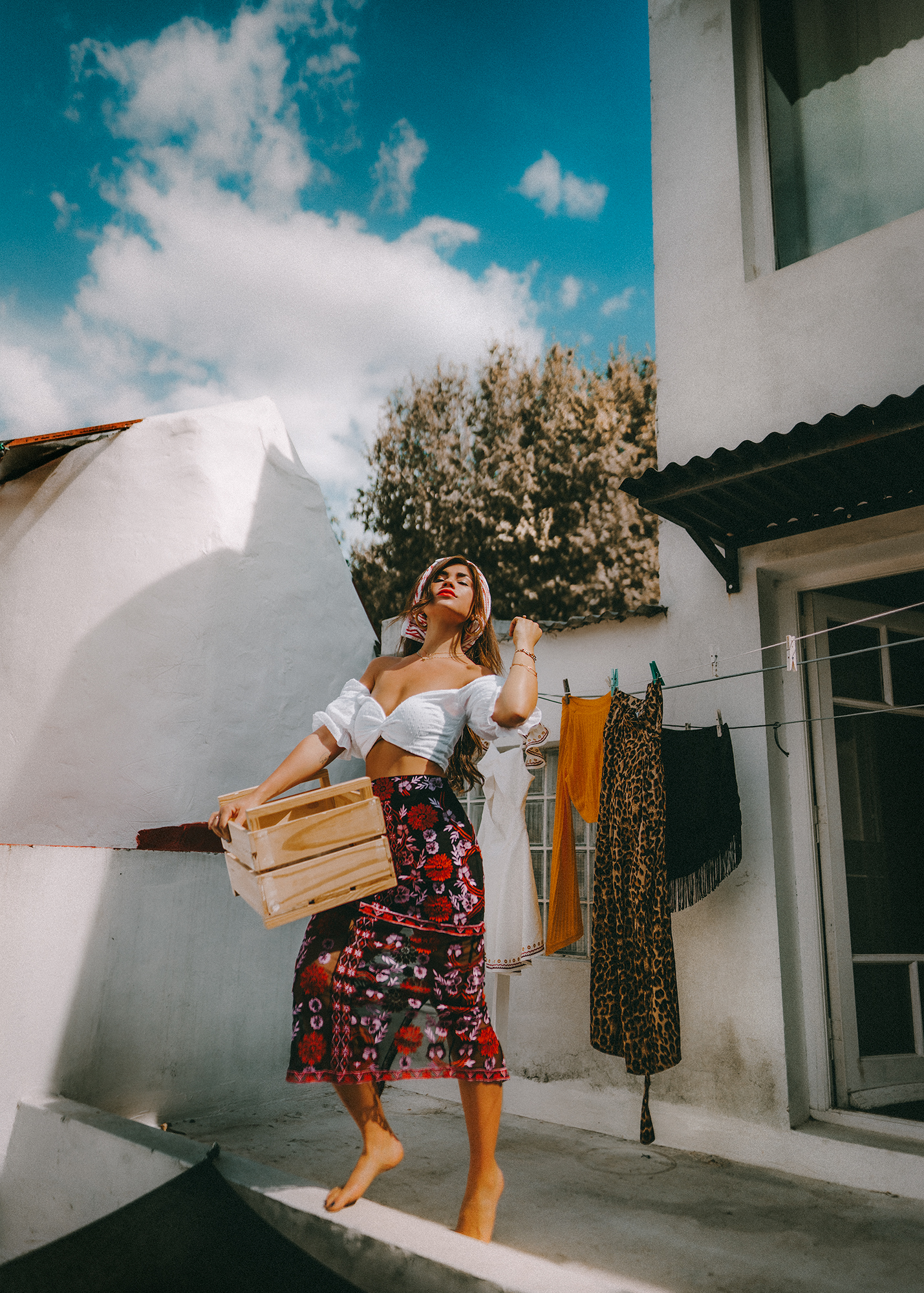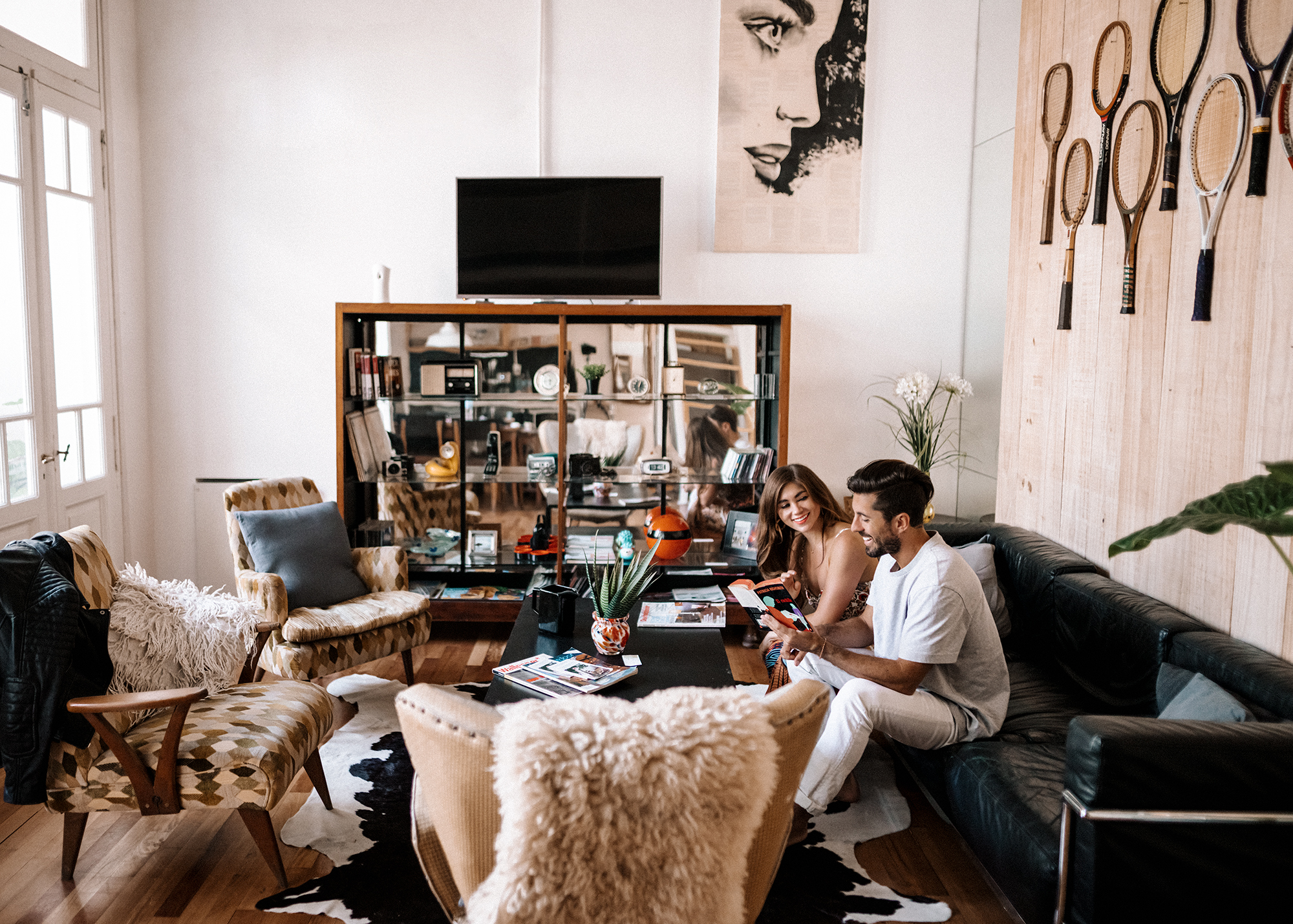 We LOVED staying in Palermo on a small tree and cafe lined street not only because it felt like such a local experience, but because the Airbnb options are both affordable and insanely beautiful. We had this little penthouse with terraces to ourself for the week and could have easily moved in. Use my link to get $40 off your first Airbnb Stay - which will almost give you a free night at our place here!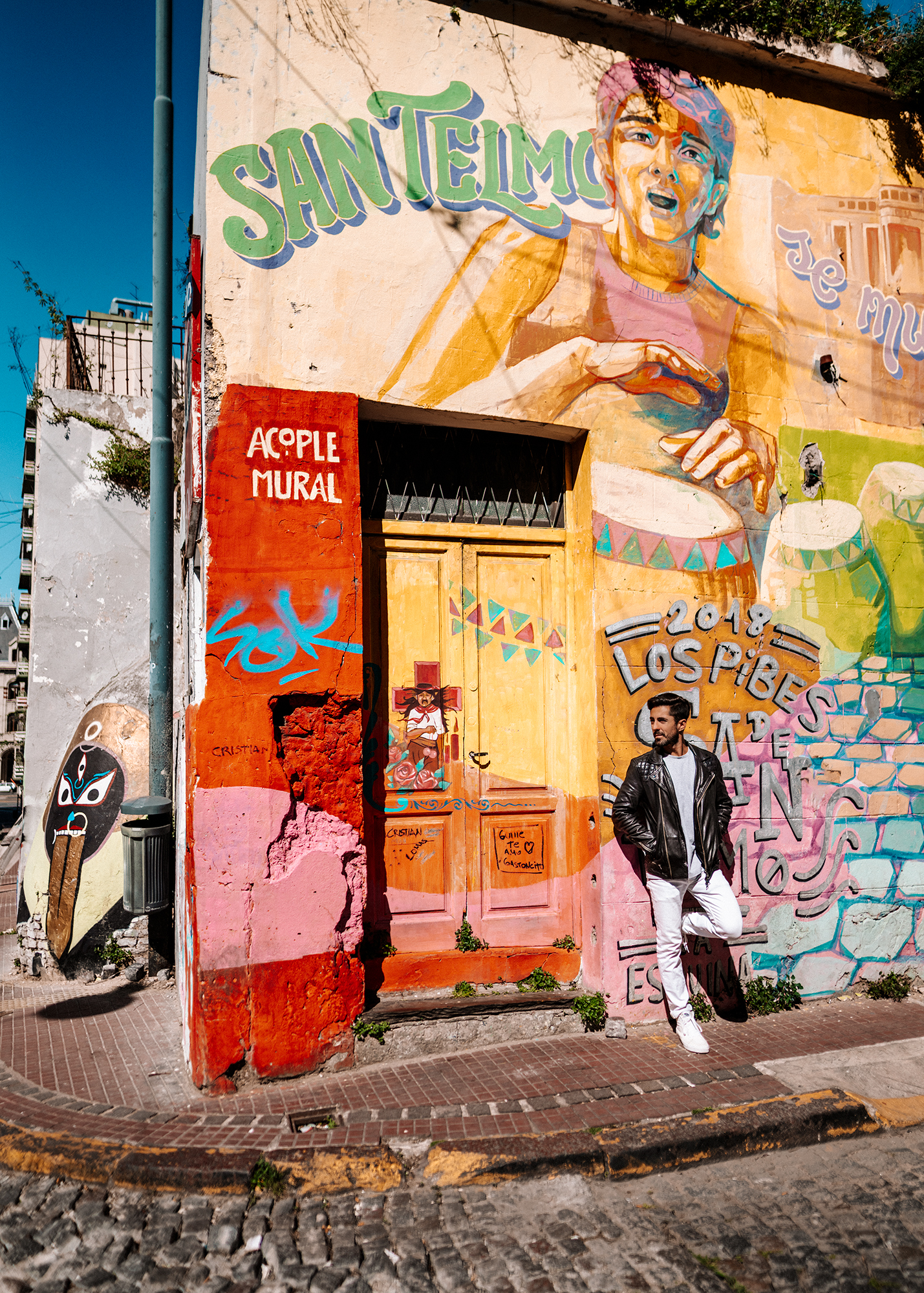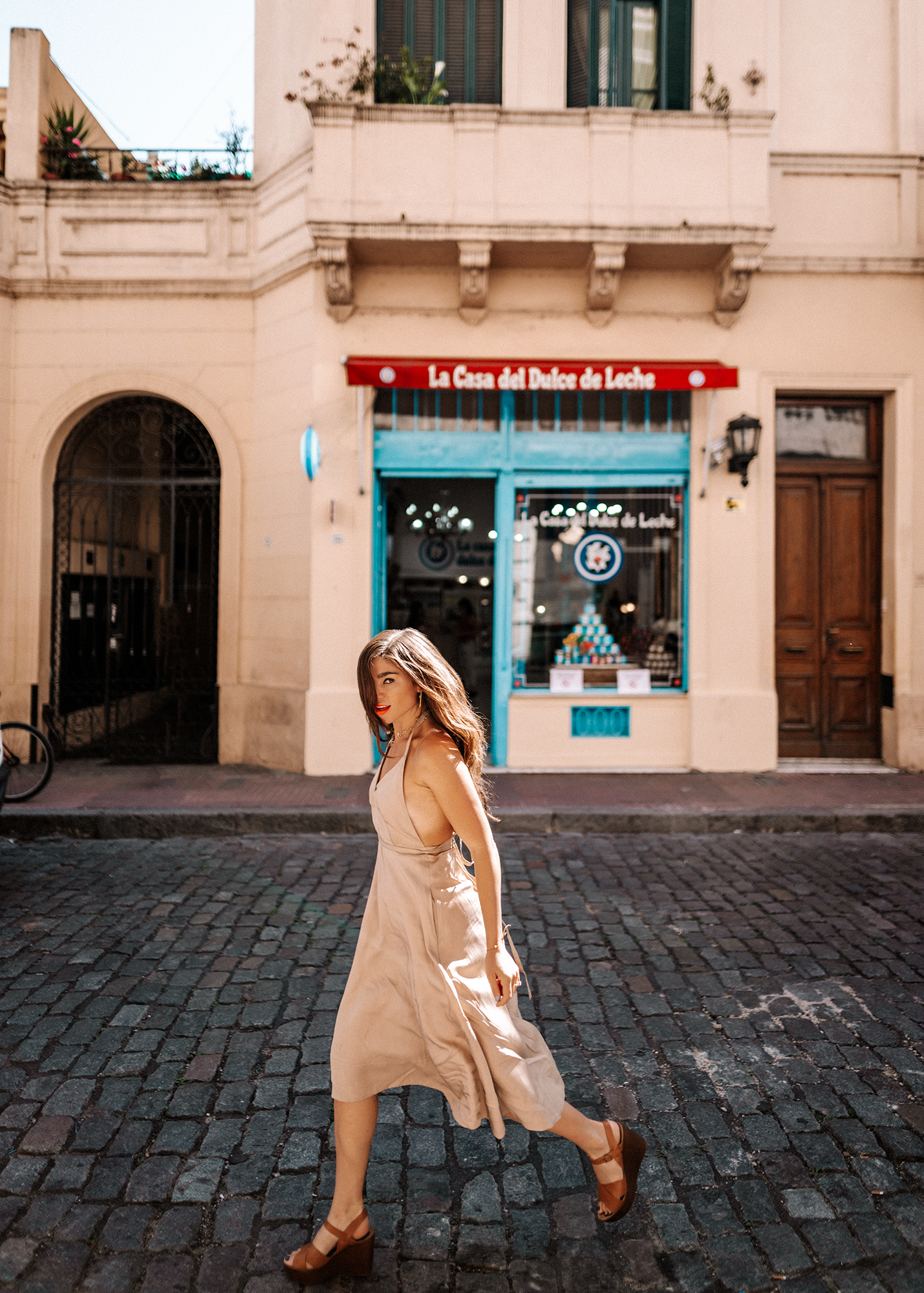 San Telmo is the oldest neighborhood in Buenos Aires. You could easily spend a half day strolling through the cobbled, narrow streets. One of the most popular attractions is San Telmo's feria, or market, which is held every Sunday. The market is filled with 10 blocks of vendors selling crafts and souvenirs to locals and tourists. San Telmo is also known for its tango culture. Head over to Plaza Dorrego to watch professional tango couples and musicians perform for the crowds. While you're in the neighborhood you will definitely want to hop into one of one of the traditional Argentinian steakhouses that are all over town. Calle Defensa is a popular street known for its traditional parilla restaurants.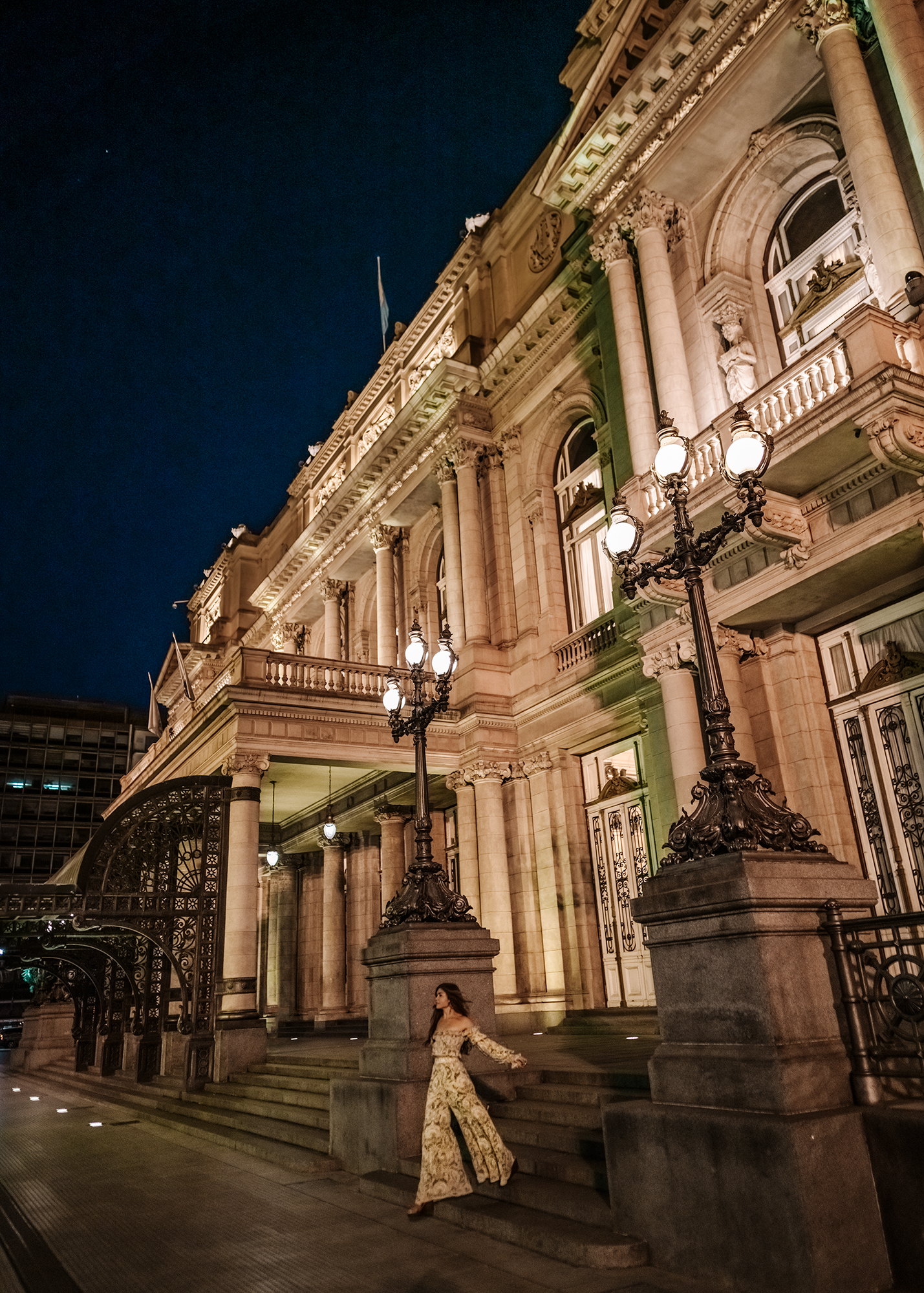 This iconic theatre is beautiful inside and out, but the only way to see the inside is to either book a tour or purchase a concert ticket. However, tours can be booked from $12 per person. Even at night it was just as gorgeous, we had to stop for a few photos.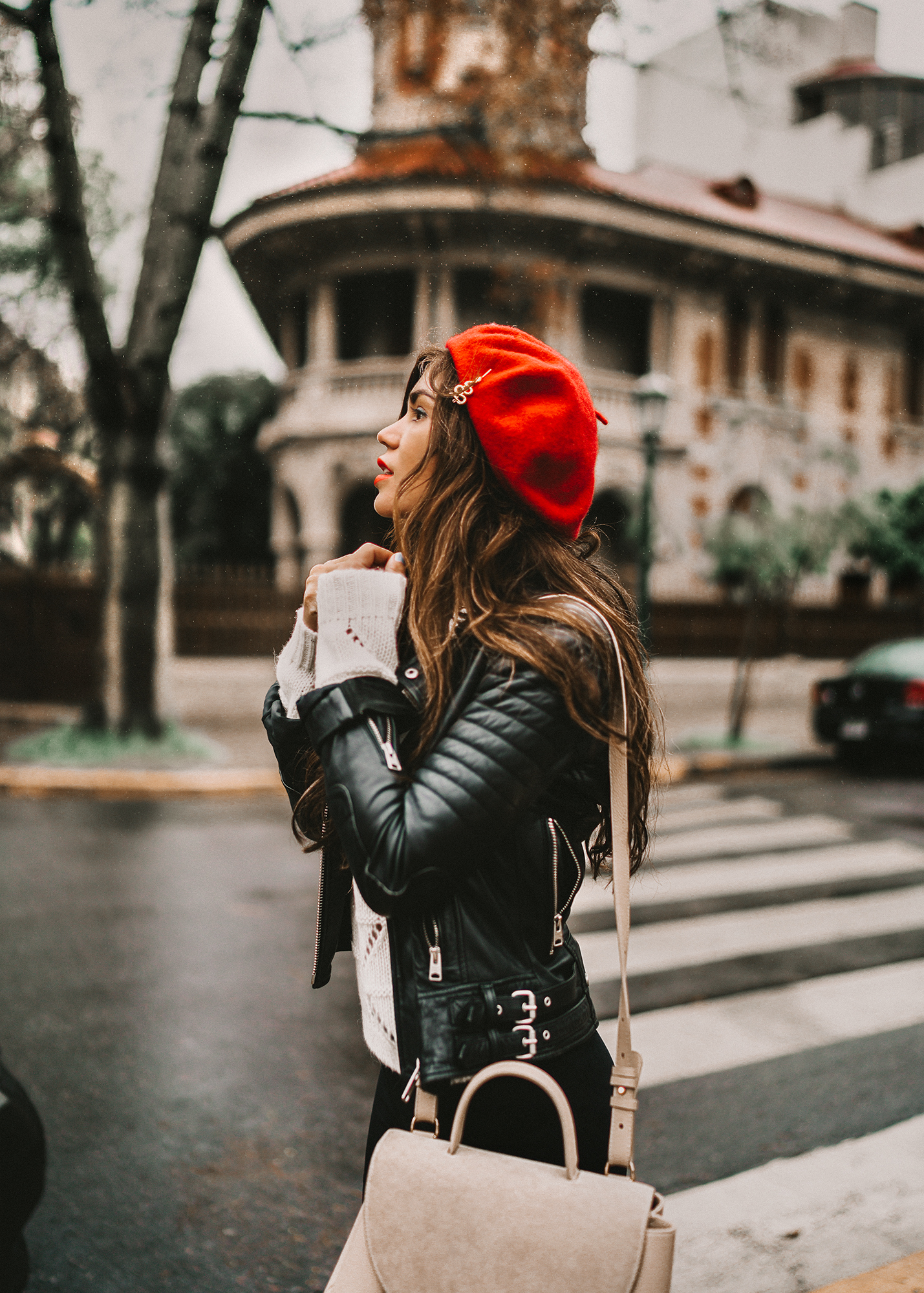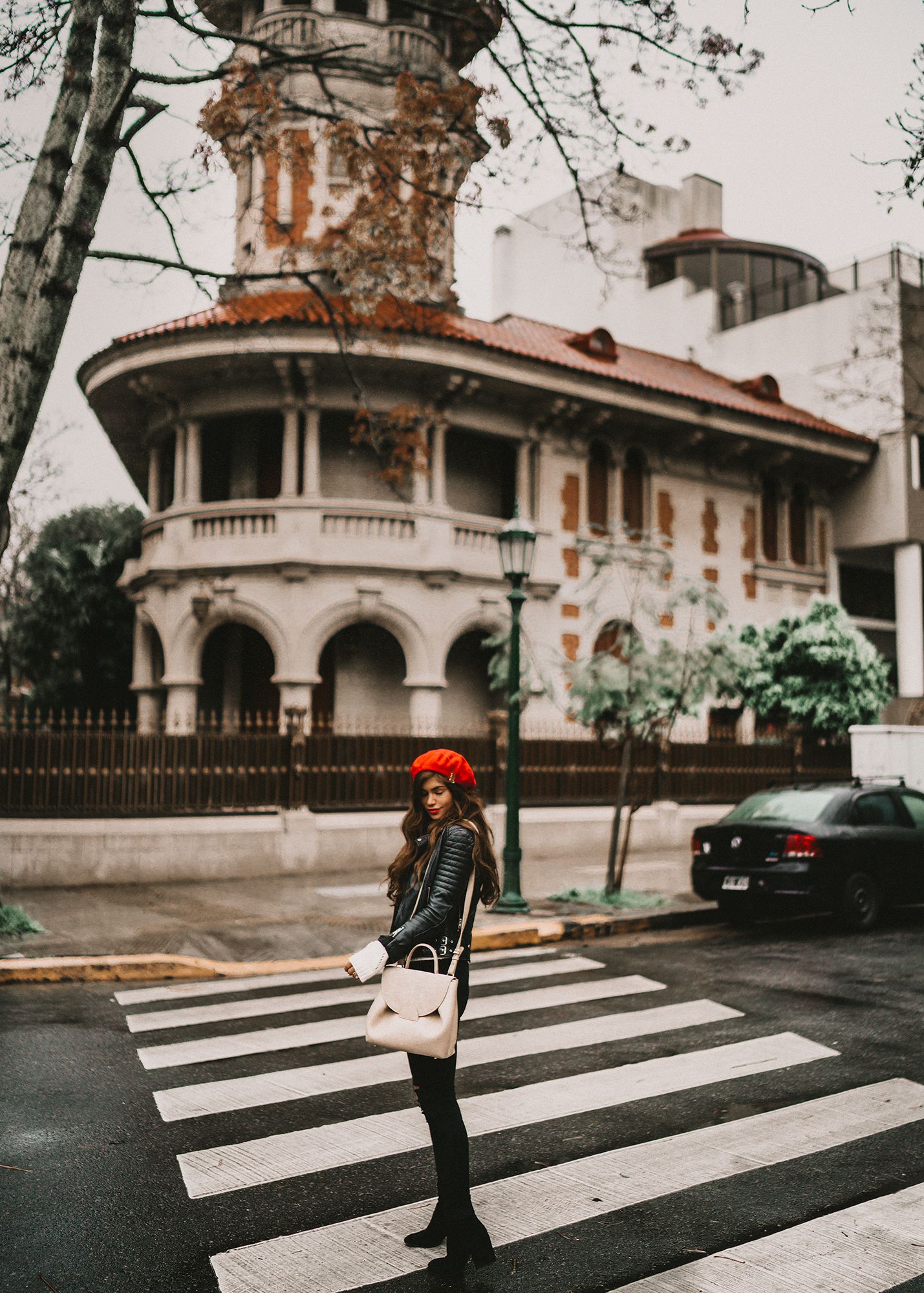 Different areas of Buenos Aires feel like you have stepped in to Brooklyn, Italy, Spain, Manhattan, and most often - Paris. The neighborhoods Palermo Chico and Monserrat are so reminiscient of Paris, they are not to be missed! This one city feel like - and photographs like - you're taking a trip around the world in just a couple of short miles.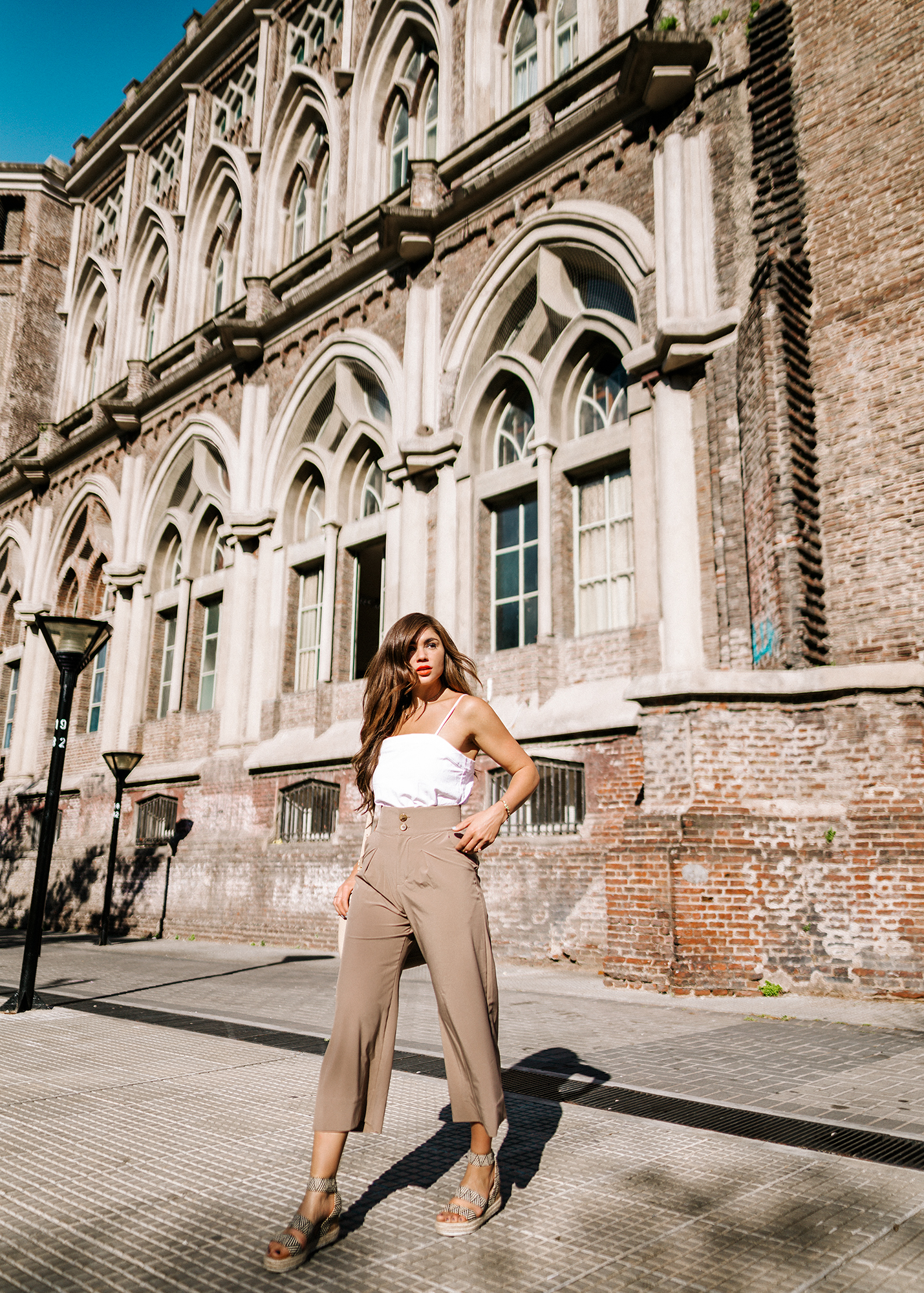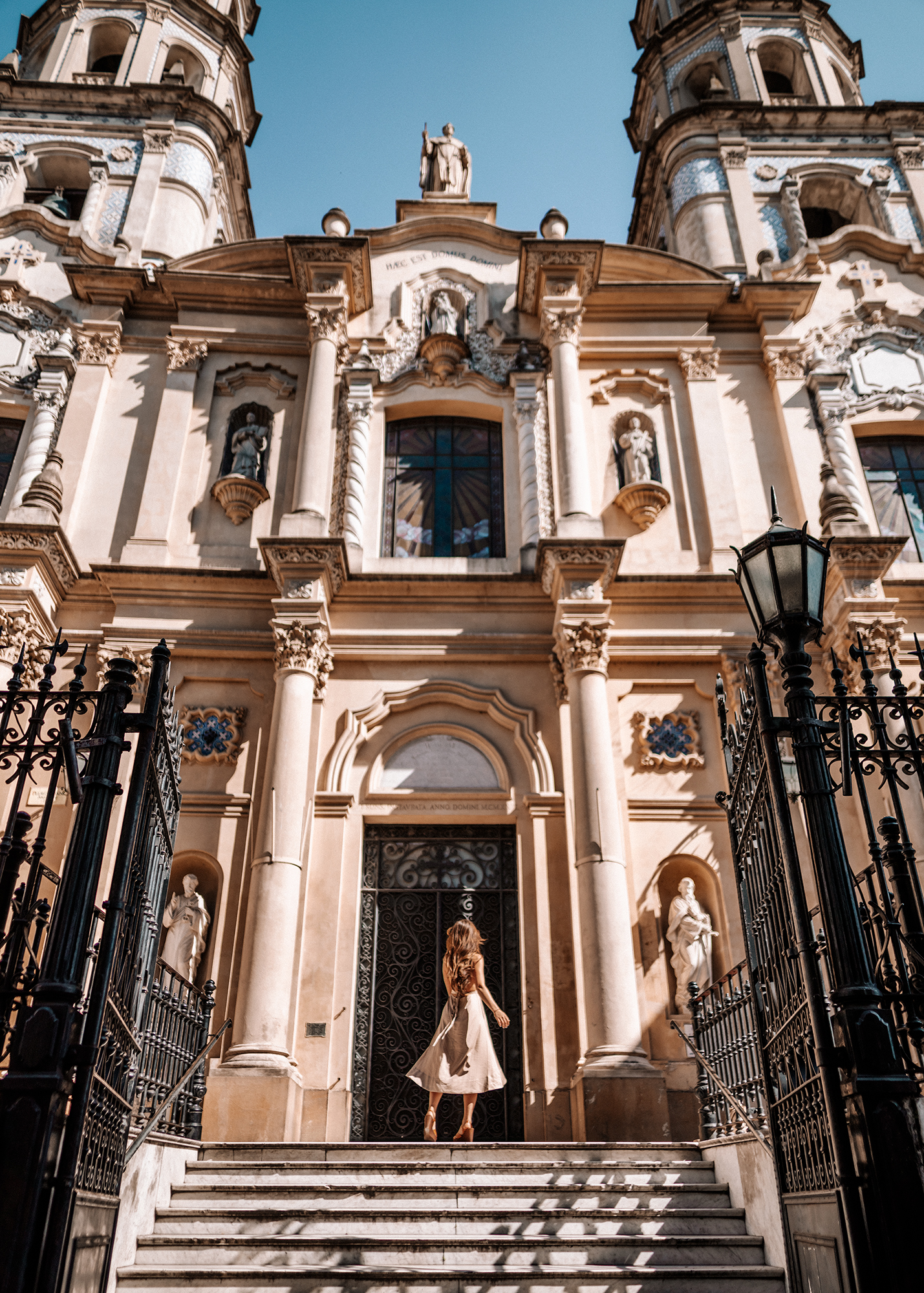 We passed by so many beautiful cathedrals and churches that made us double take - were we sure we weren't in Europe? I knew that Buenos Aires was known as "The Paris of South America", but I had no idea how European it really would be! While you're at it, don't miss the incredibly macabre and bizarre tourist site of the Recoleta Cemetary.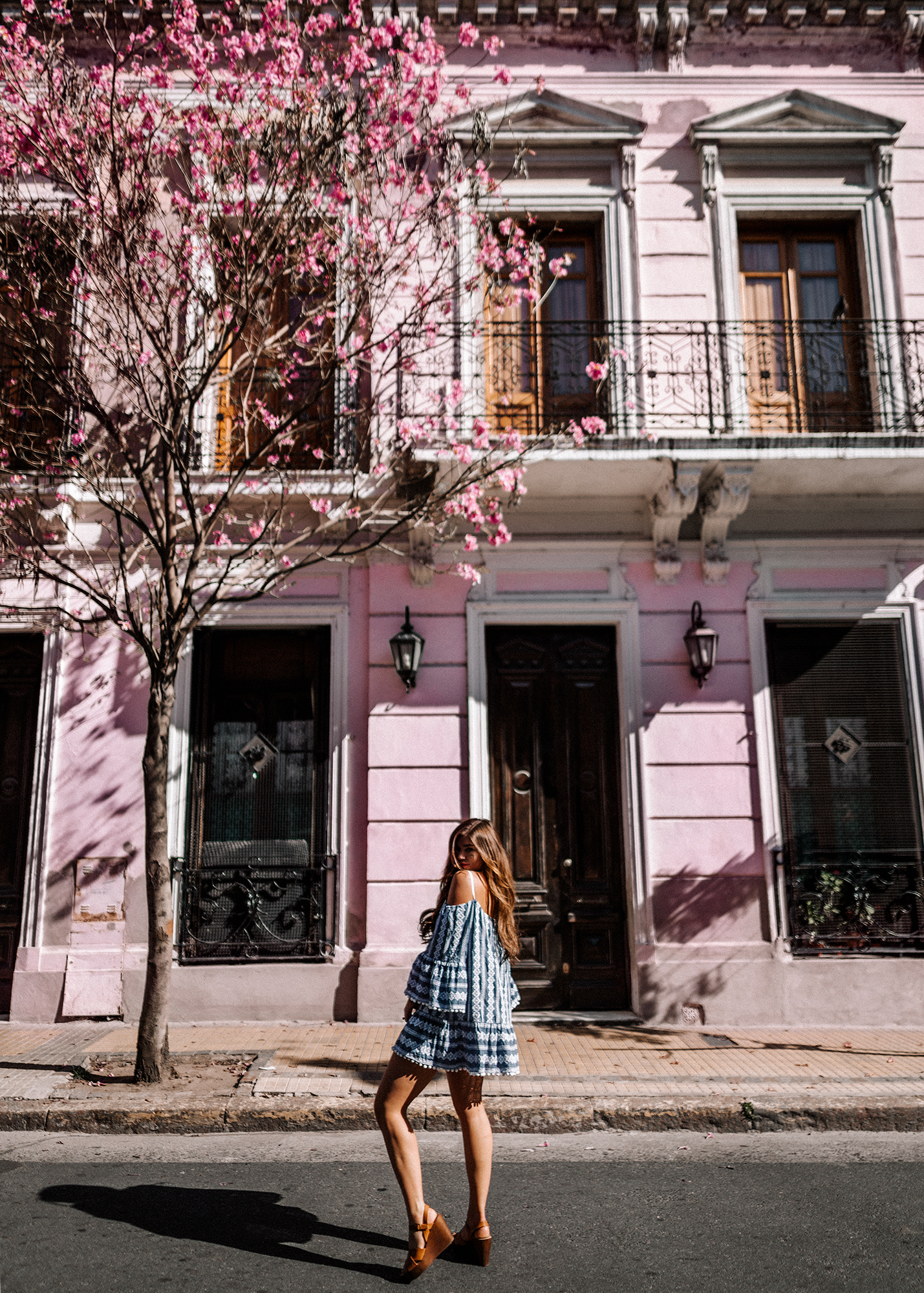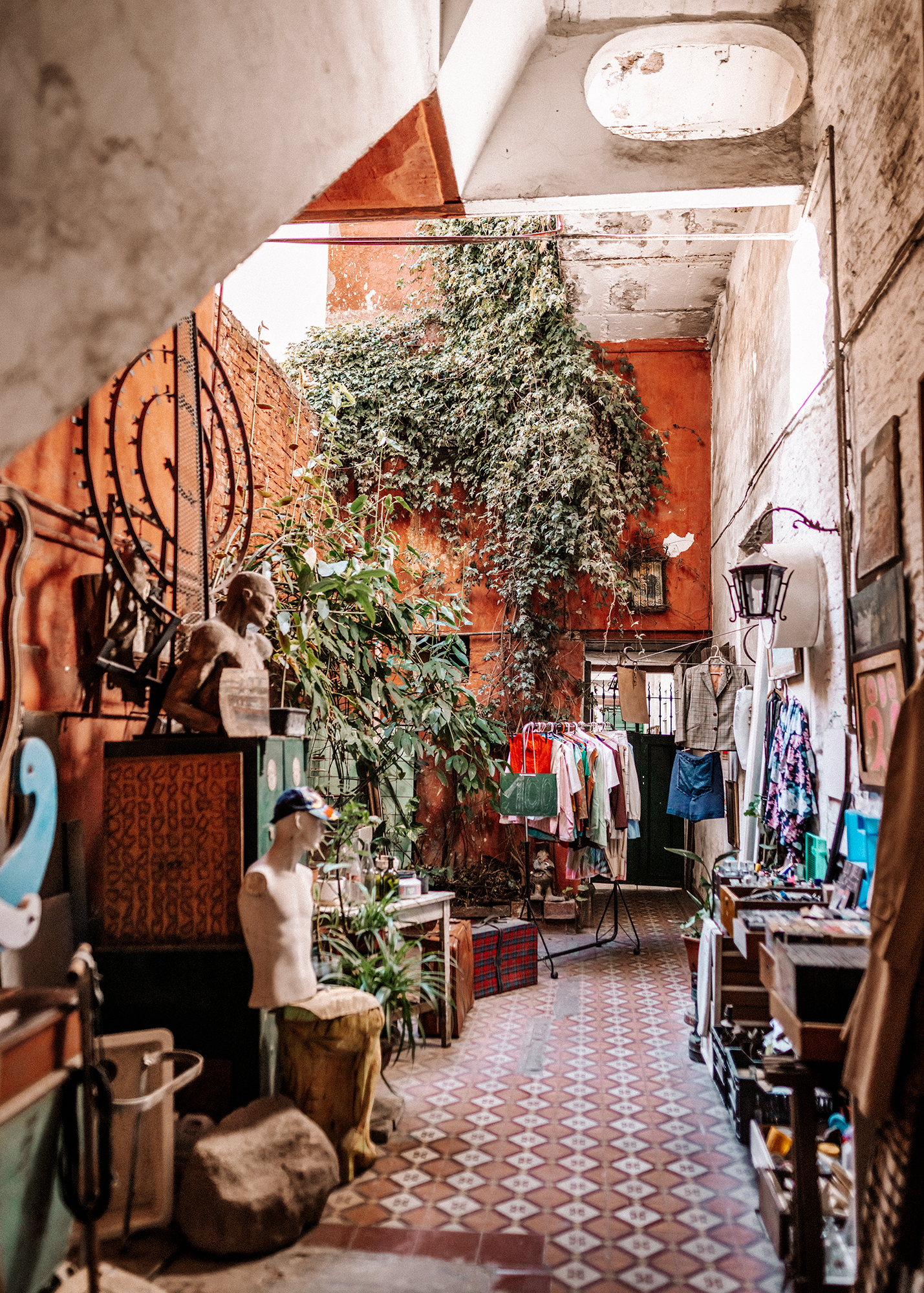 San Telmo's central plaza is surrounded by cute boutiques, restaurants and sidewalk cafes, and beautiful buildings. Take a stroll through the neighborhood and see what you stumble on to!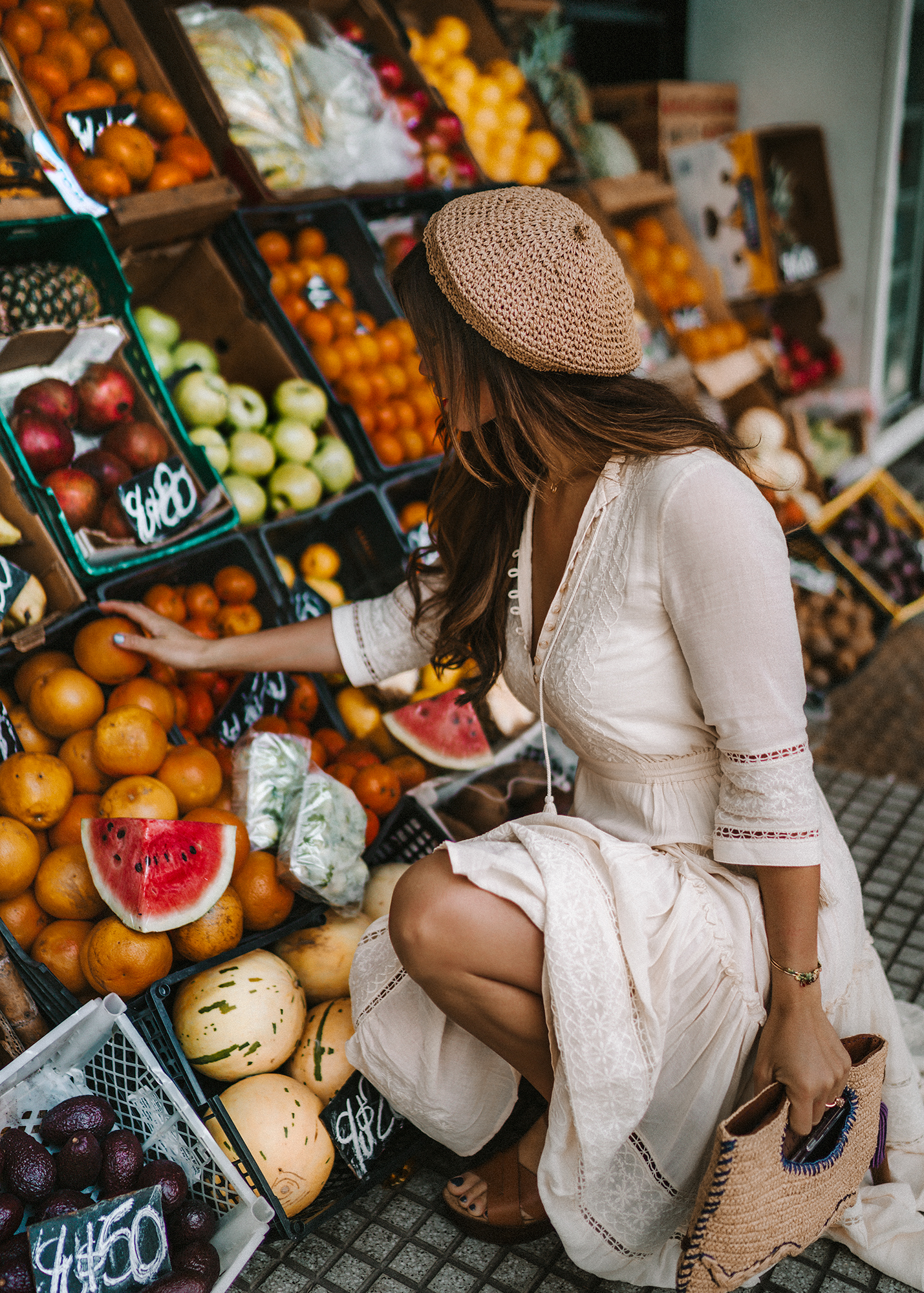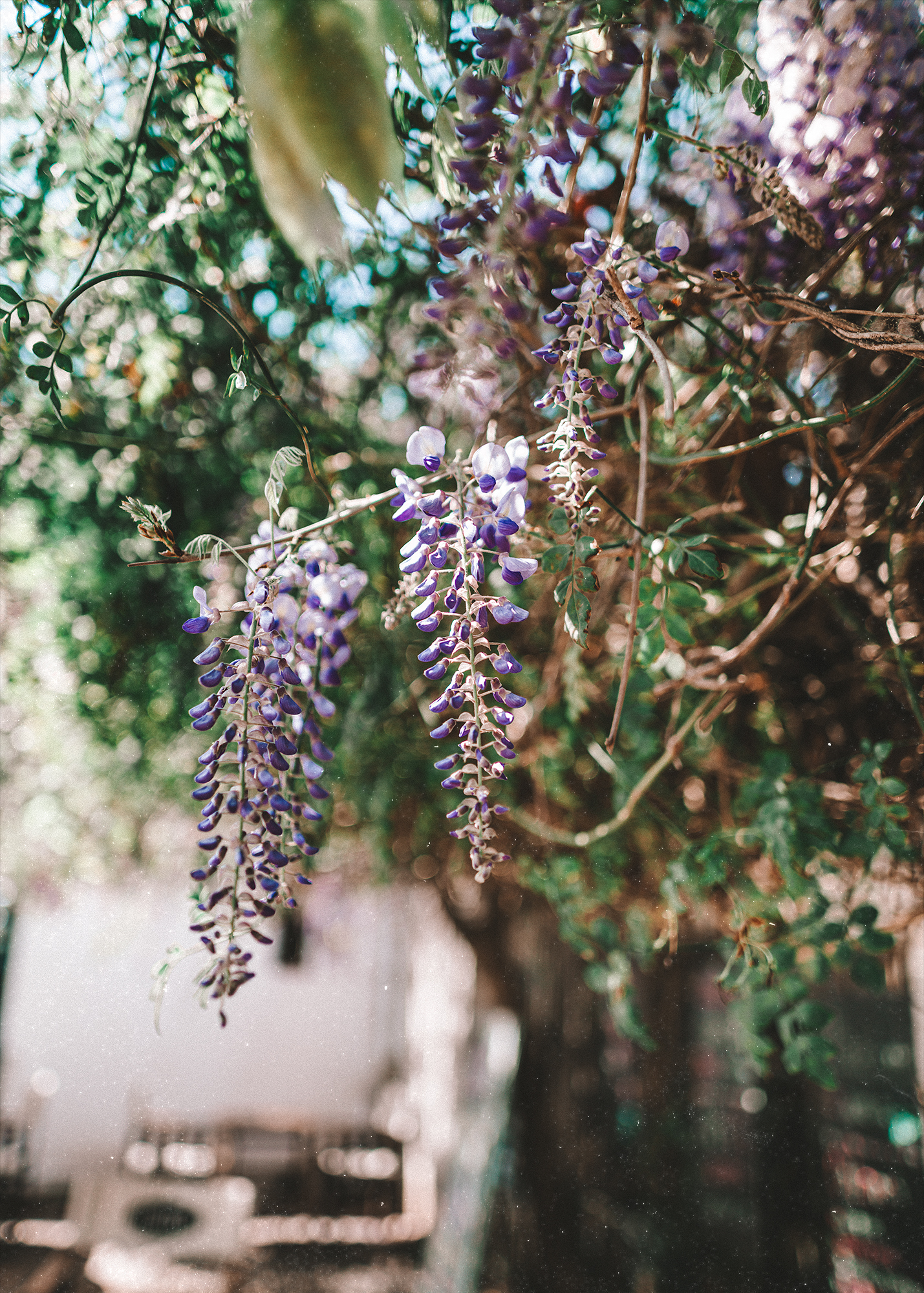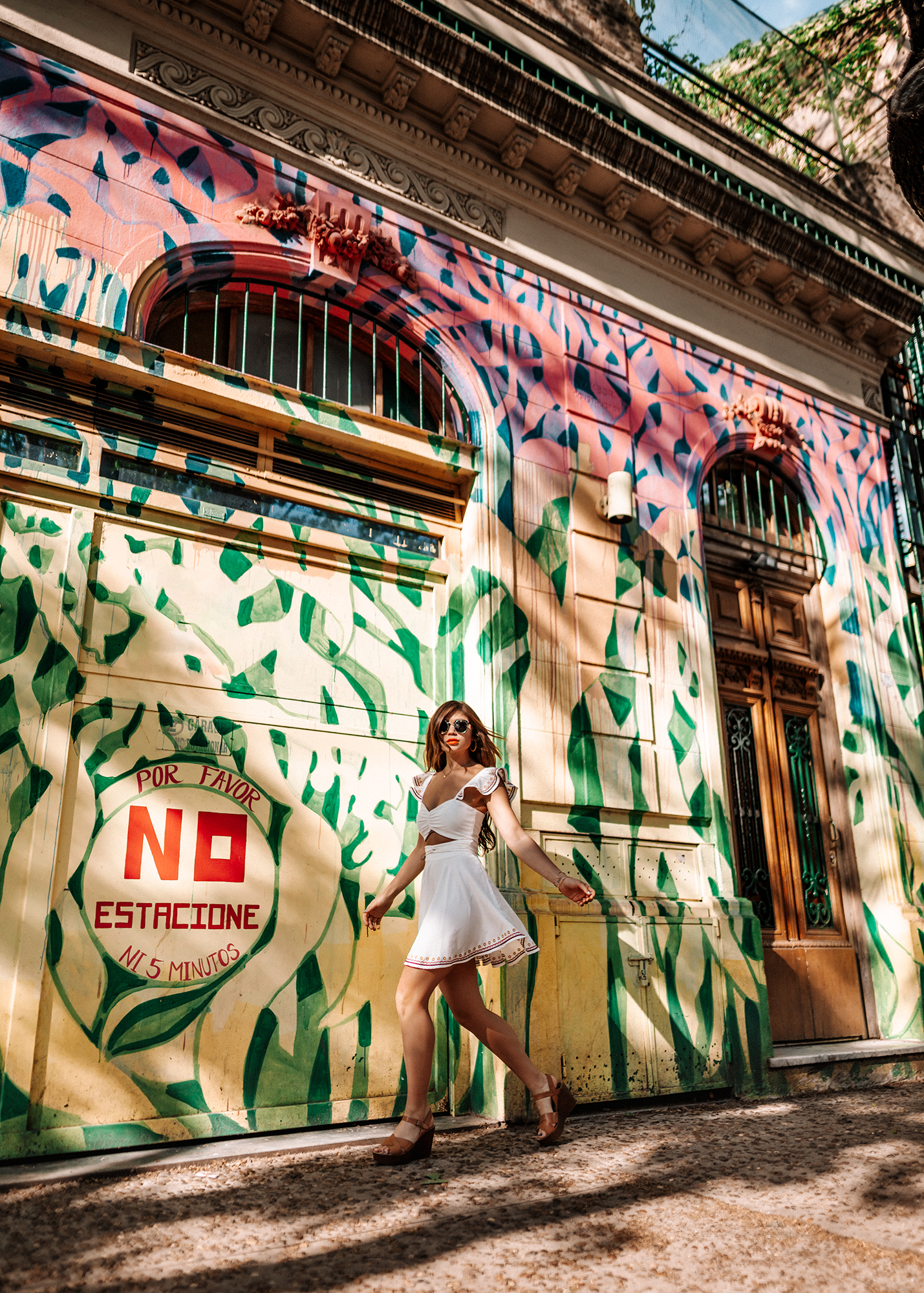 While I did a lot of research of where to go and what to do before our trip, so many of the places listed here were NOT on that original list - we began wandering and just kept finding (and saving for you, because I'm a a giver) beautiful places to stop. Put on your walking heels (or is that just me?), start wandering the city, and see what you find!
Did I miss any of your favorites? Leave a comment and let me know!
Pin It For Later!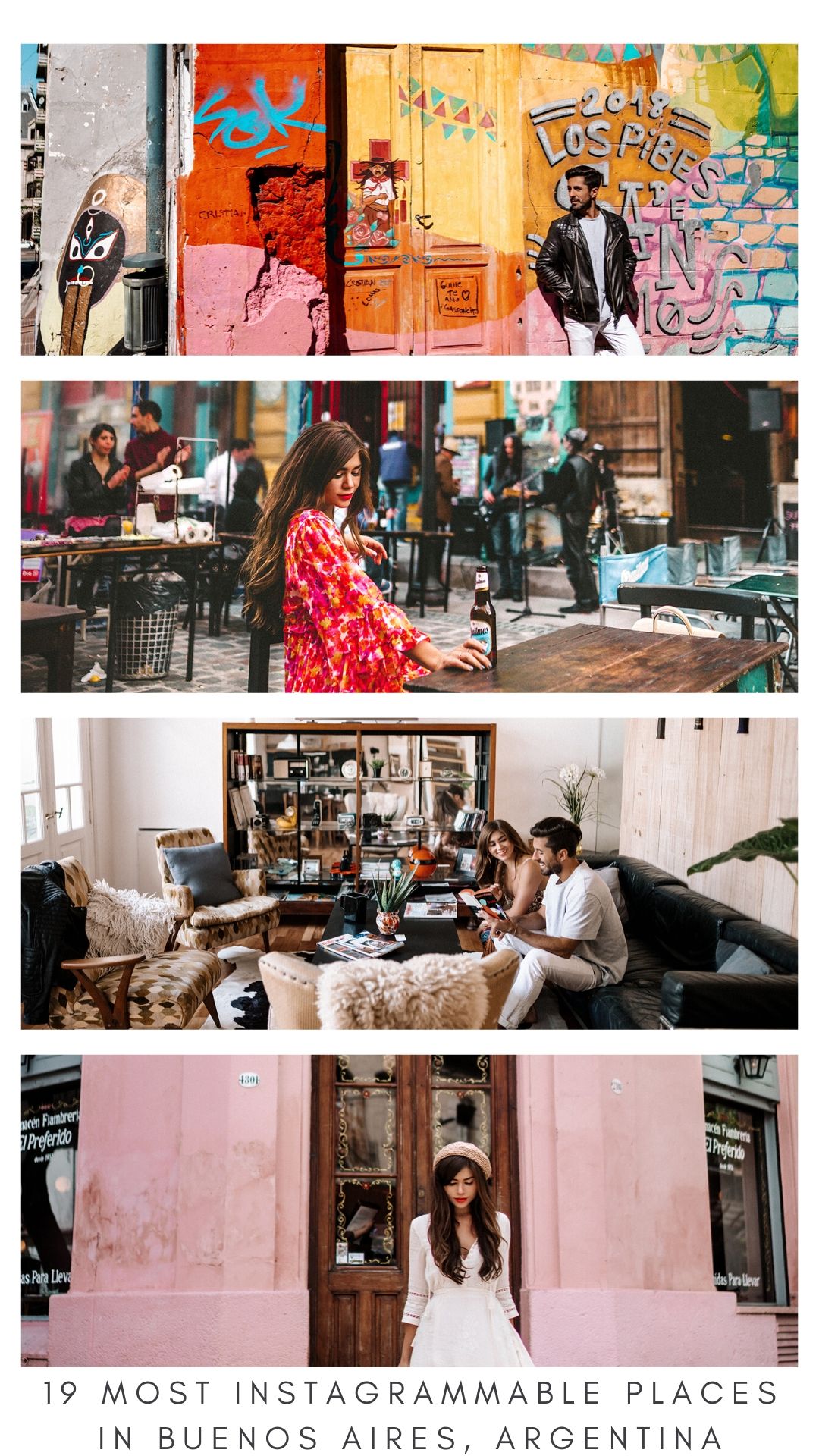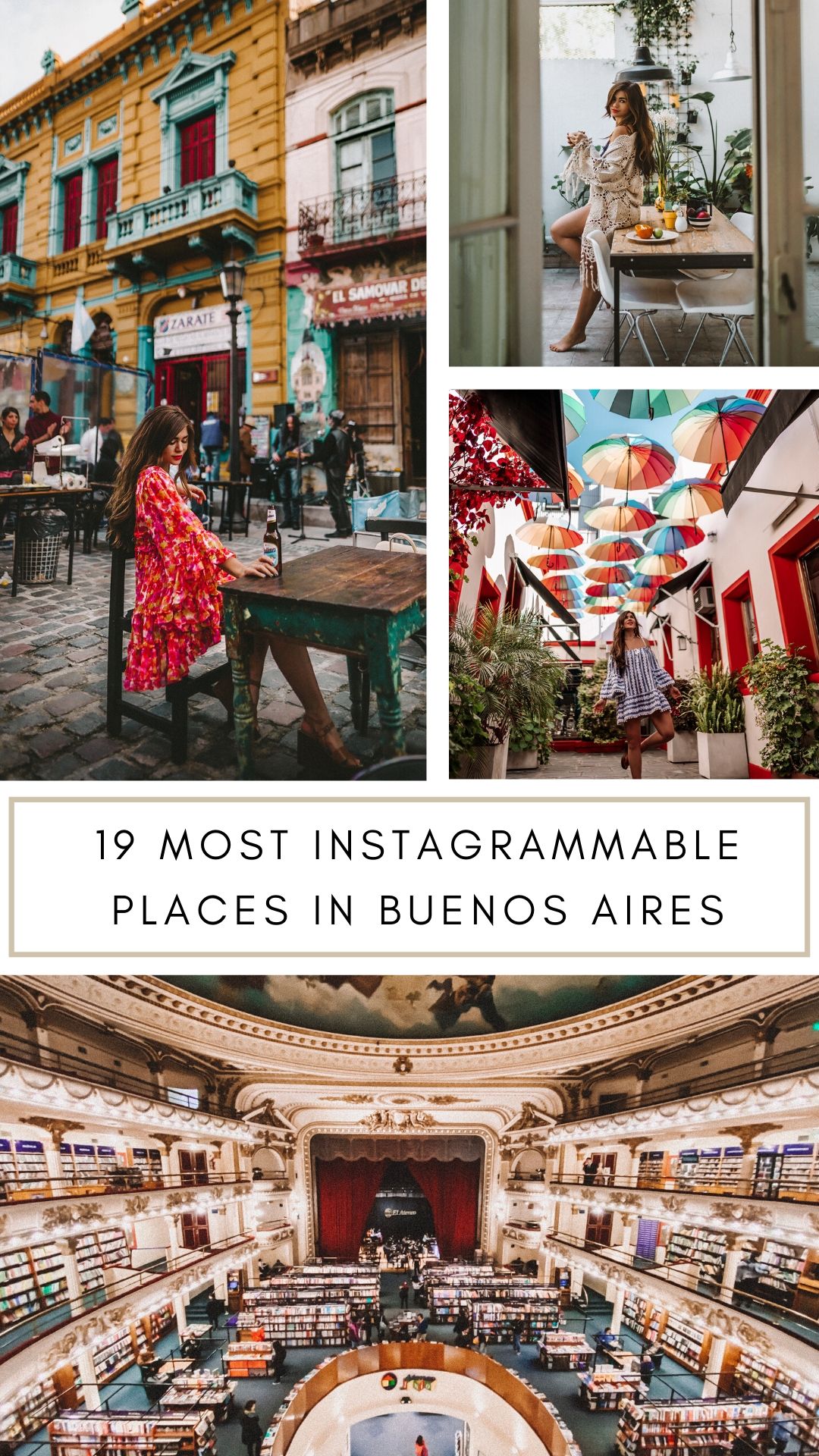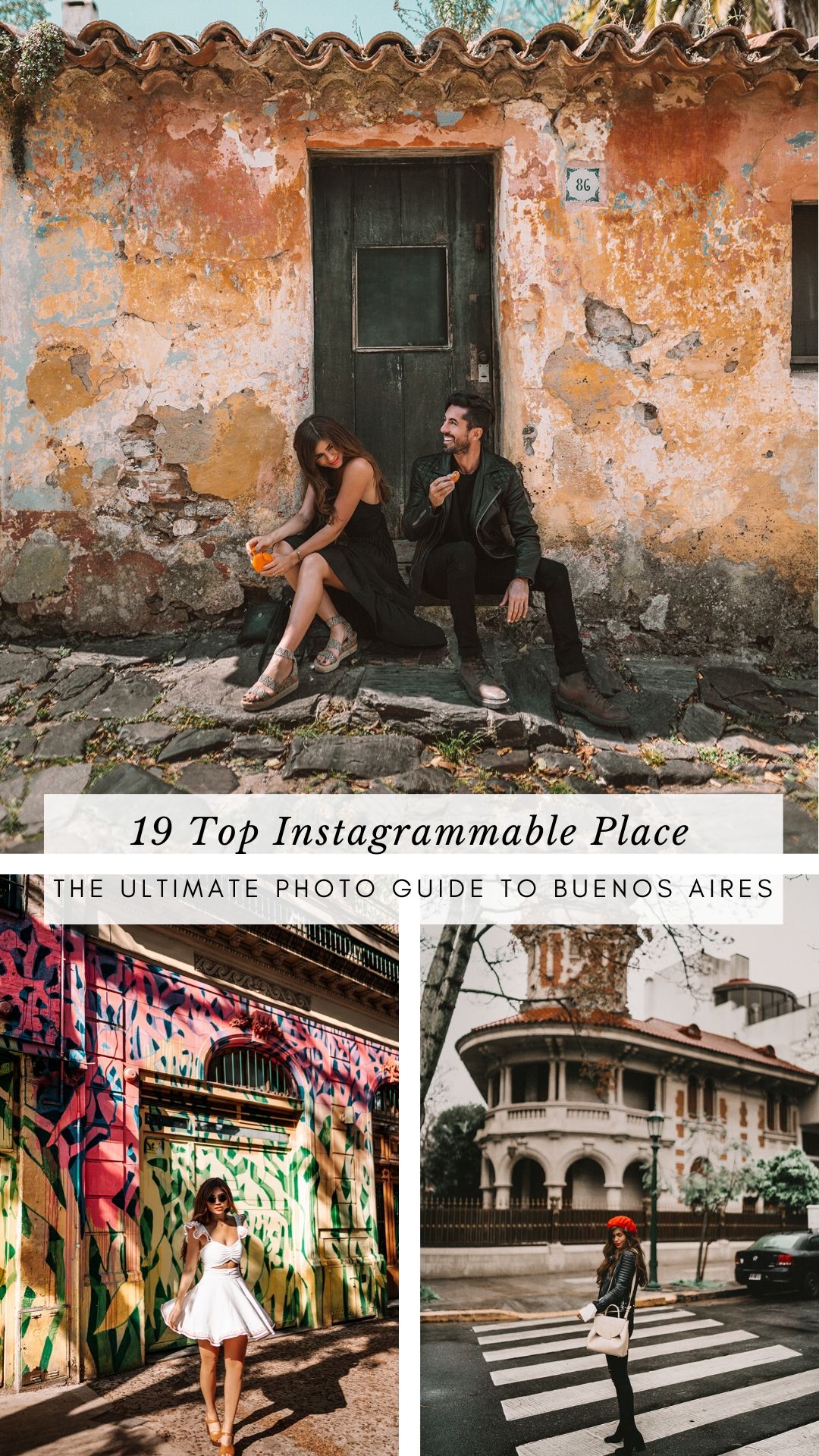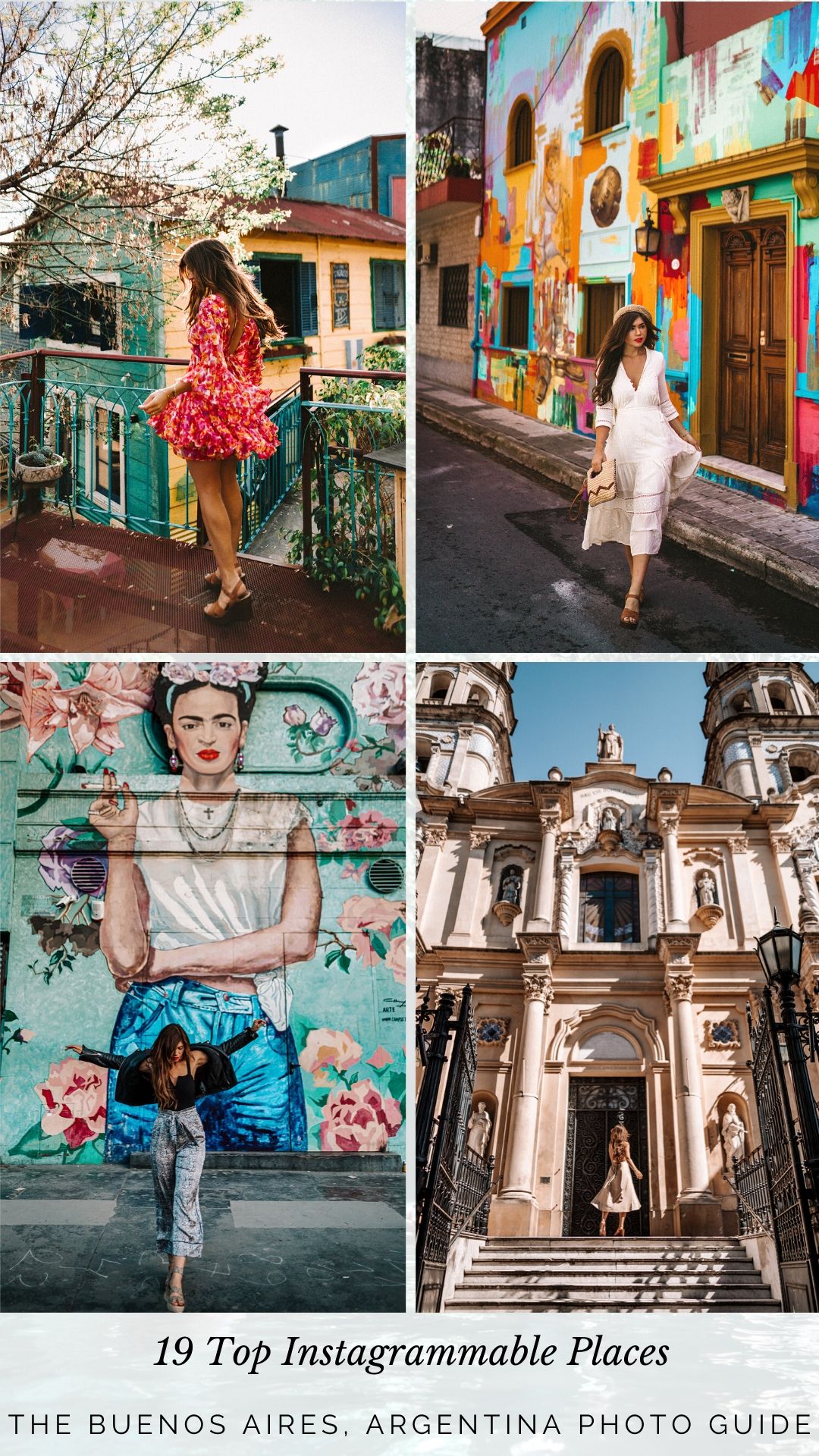 Shop My Buenos Aires Looks: