June 19, 2018 Instagram Guides
Photo Guide: The Top 18 Most Instagrammable Places in Reno and Lake Tahoe, Nevada
I had known Lake Tahoe for skiing, and had been here a few times before in the winter - knowing the place only as covered in a layer of snow, below freezing temperatures, and an ice-covered lake - and I had no idea what to expect of Reno and Tahoe in the summer when we visited the area with Visit Reno Tahoe in June. But after a few days - I think the summer here is even more fun and with so much more to see and shoot! Our Instagram guide will keep you busy with beaches, adventures, local favorites, and a few hidden gems!
1. Sand Harbor Beach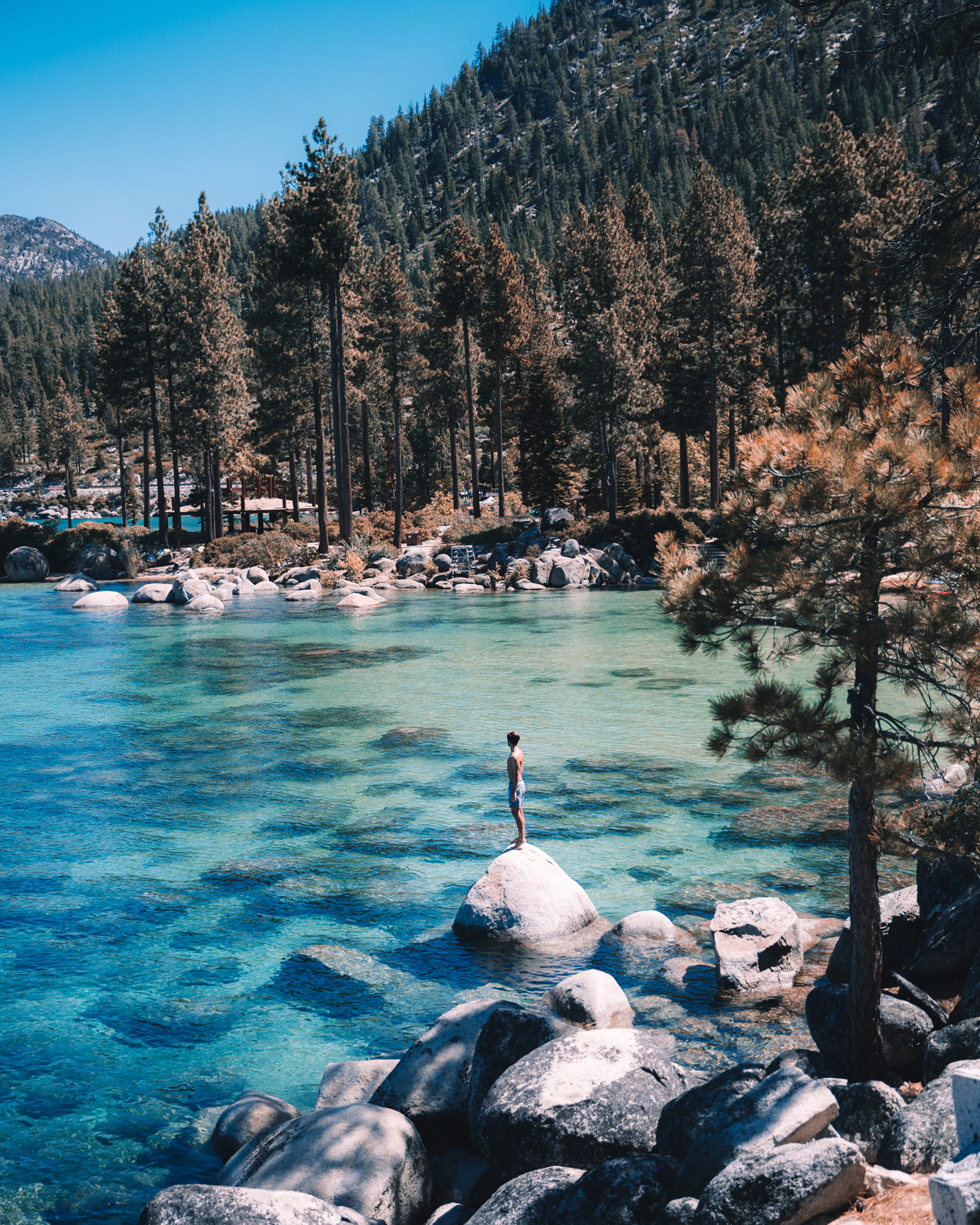 The waters of Lake Tahoe are unlike almost any other lake in the world - vibrant, blue, and crystal clear. On calm days, you can see right through to the sandy bottom and the wide, white rocks underneath; and Sand Harbor is one of the best places to see it all. This is a national park, and has a $12 entrance fee, but our local friend was very right when she told us that "it is a national park for a reason." The way the cove wraps around here has great vantage points to show the mix of bright blue water, mountains, and pine trees. The wooden walkway here wraps around from Cove to Cove creating a lot of nooks to hike down to and make it look like you're all alone with. You can also rent kayaks, boats, and paddle boards from the main beach here!
2. Virginia City, Nevada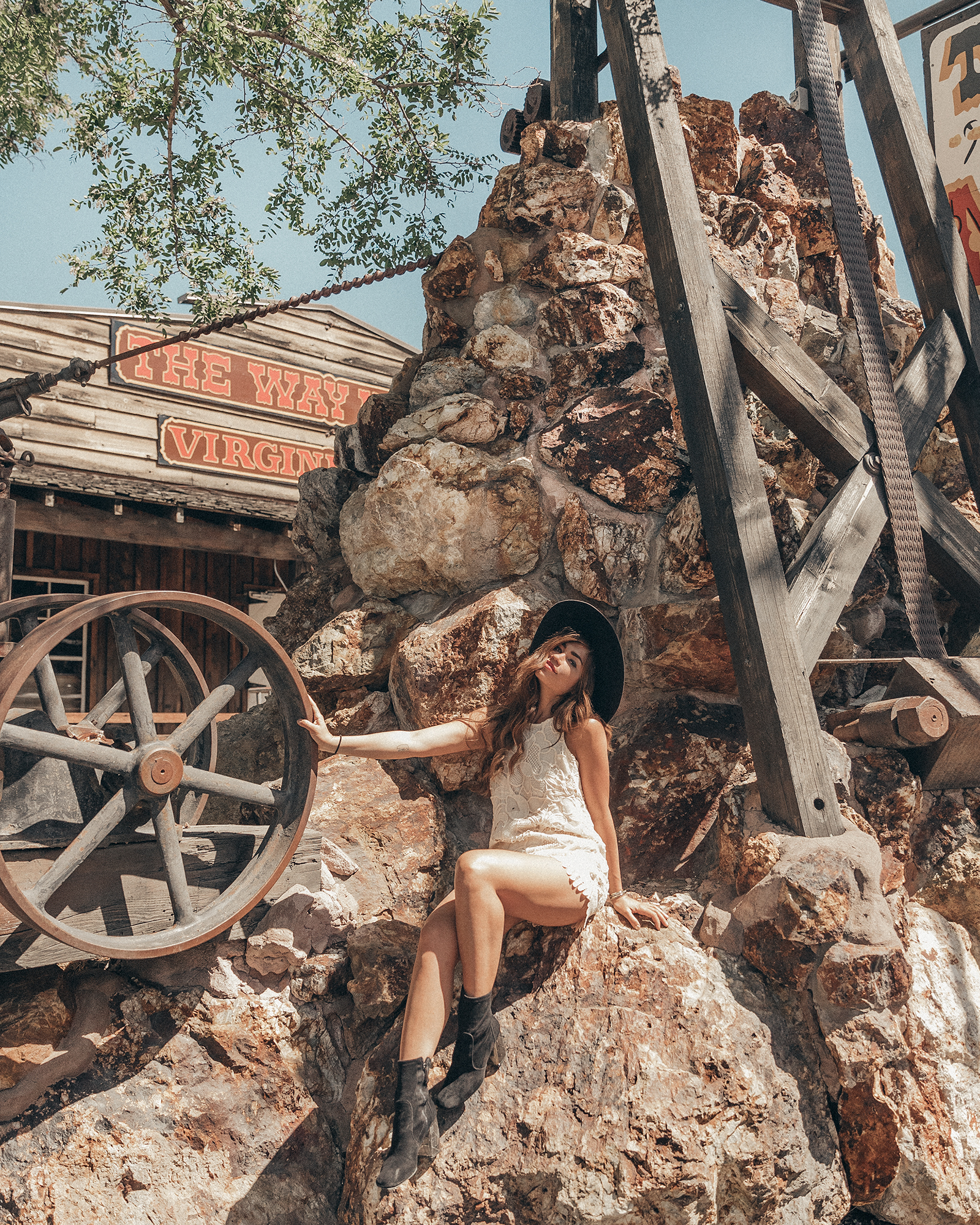 Virginia City is an old Mining Town, that sprang up with the discovery of silver in the 1860's, and is a true slice of the wild west. This city is just a 35 minute drive from Reno, and feels like a whole other world. The main stretch of the town is full of Victorian buildings, historical sites and museums, and a tour train, a Wild West theater shows, vintage shops, and gigantic candy stores. This has a totally different vibe than the city of Reno, and the nature of Tahoe, and was one of my favorite places in the area. And this one is easy! Every corner here is a photo opp. If you're into to history, like me, read more about the town here.
3. Playa Art Park, Reno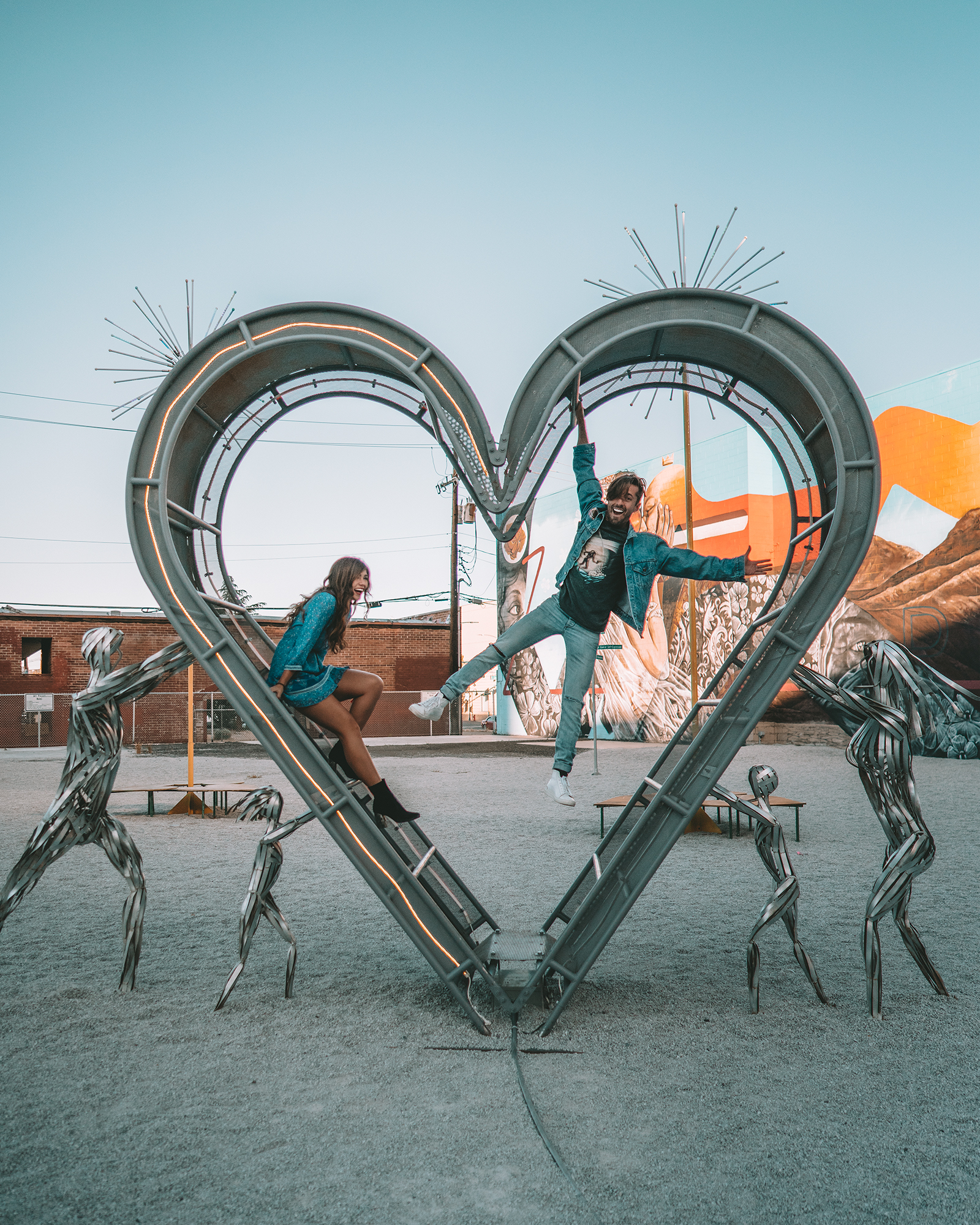 Reno is the closest city to Burning Man, and as the festival grows, has become somewhat of a hub for the art and production it takes to put it all together. Playa Art Park has a collection of sculptures from past years' festivals that you can run through, climb on, and discover - with the right angle, it's almost like being at Burning Man itself. This heart sculpture was our favorite to play on, but the giant kissing mural directly behind us was absolutely stunning. See the exact location here.
4. Food Truck Friday, Reno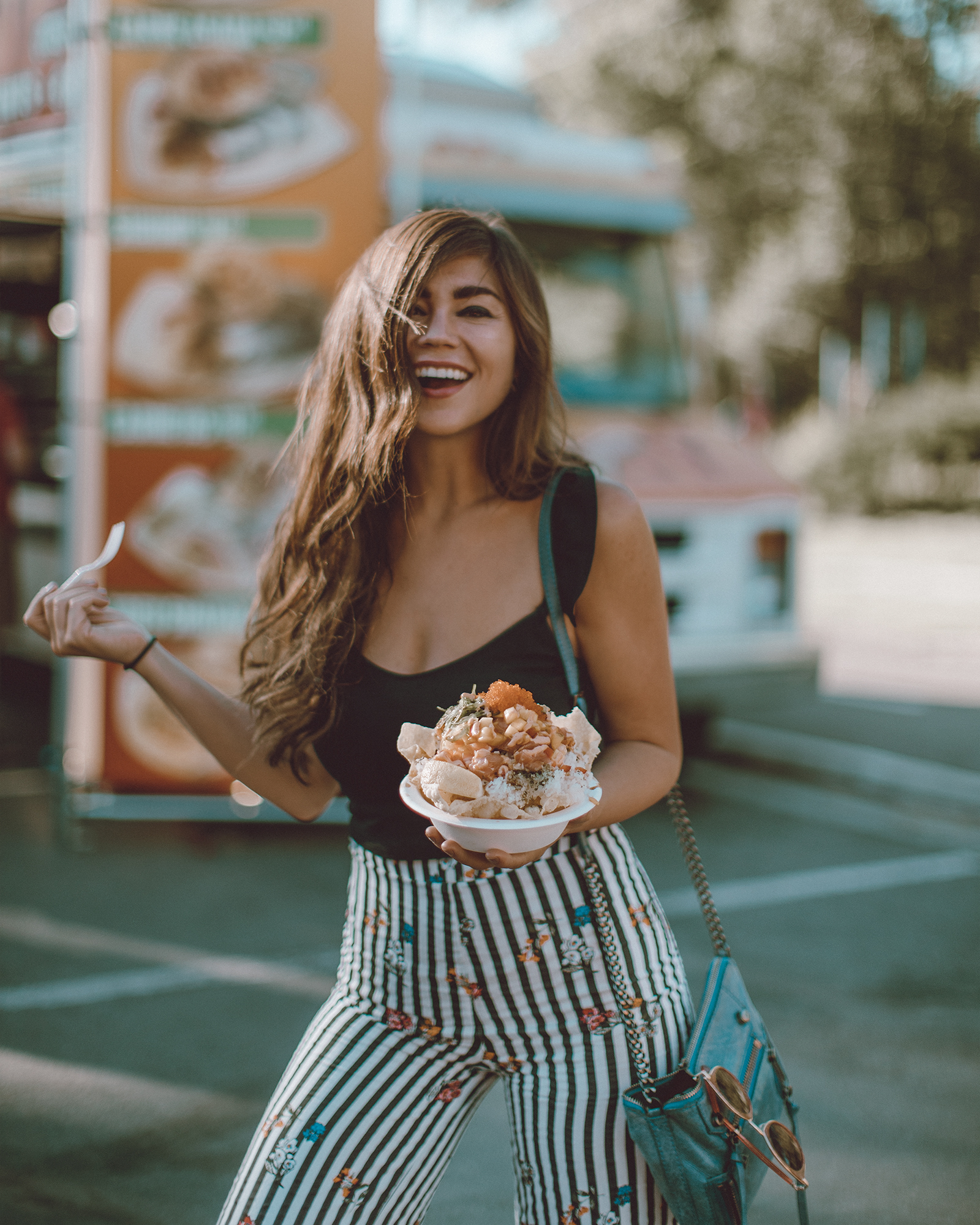 Every Friday night from May through September, Food Truck Friday takes over Idlewild Park from 4:00 to 9:00PM. When I was living in NYC, we would spend every Saturday morning checking out the food stands at Smorgusburg, so I thought I knew food trucks, but this event is MASSIVE - and stretches through the park seemingly endlessly. We found everything from BBQ Ribs and chocolate covered fruits to giant poke bowls (pictured here) and cold pess juices. We had so much fun eating our way through the night here!
6. Bonsai Rock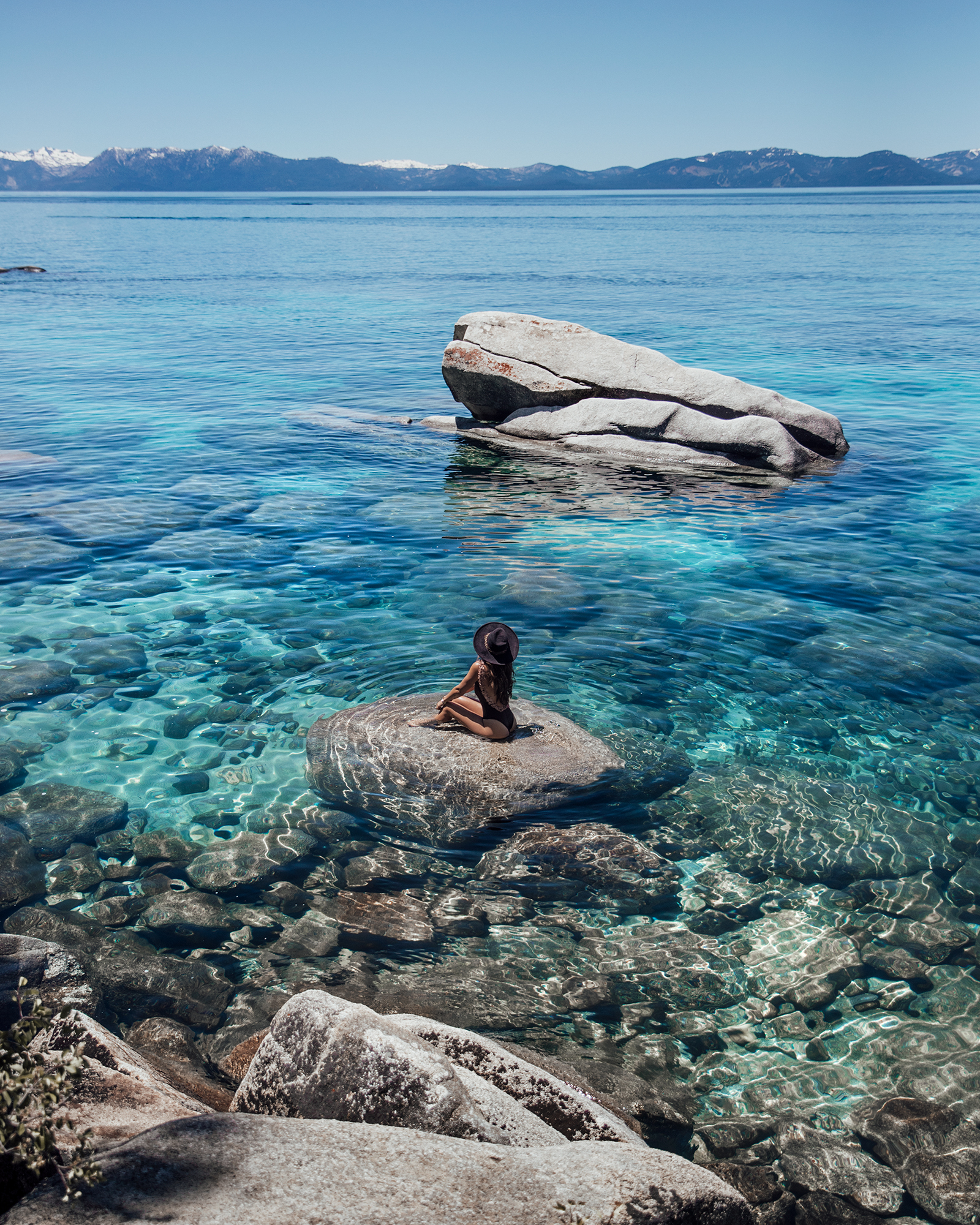 This cove along Highway 28 on the East side of Lake Tahoe is a bit of a trek down, but isn't too bad as long as you are wearing actual shoes (and not flip flops like we were.) The cove gets its name from a bonsai tree growing out of one of the biggest rocks above the water here, but is known for it's perfectly clear water (the best we saw in Tahoe!) We saw a few small sail boats pull in to the cove here for the afternoon, and there are plenty of rocks to jump into the water from. There is parking right at the trailhead, which is marked here on google maps.
7. The Hub Coffee Rosters, Reno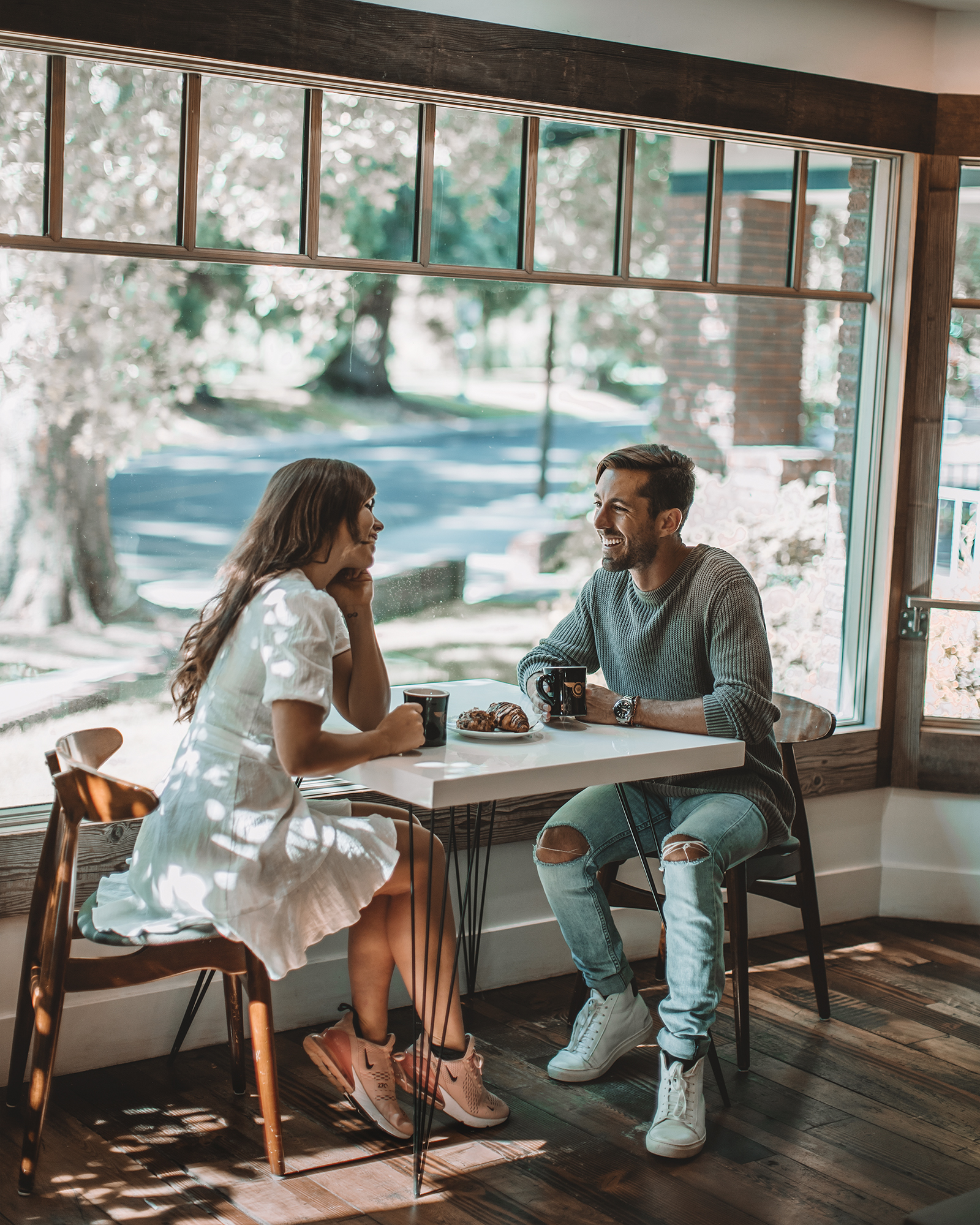 Our experience in Reno showed us that the city is a real mix - the old Casinos and downtown, and the newer neighborhoods, cafes, and restaurants that look like a whole new city. The Hub Coffee Roasters was one of our favorite spots - located in the cutest neighborhood that looked a little more like Connecticut than Nevada, right along the tree-lined path of the Truckee River. The cafe is built into an old brick home, and has all of the beautiful lattes, chocolate croissants, and big picture windows you could ever need. for a morning photo.
8. Rocking Climbing The Whitney Peak Hotel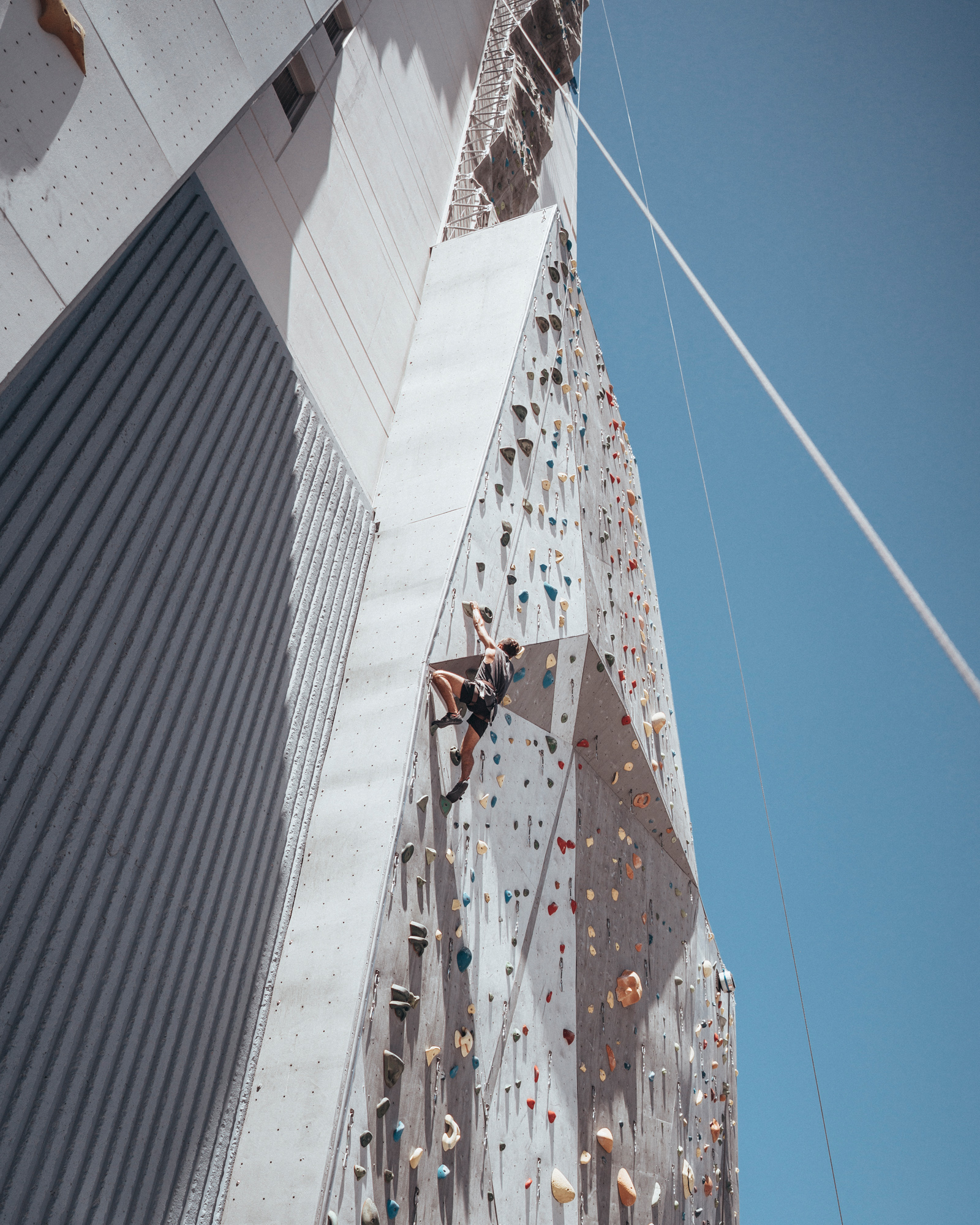 This outdoor rock wall has you literally hanging right over the iconic Reno City Sign, and is the tallest outdoor rock wall in the WORLD! At 164 feet tall, you actually scale the entire side of the Whitney Peak Hotel. When you look down it's a dizzying view, but an incredibly fun and challenging experience - and looks unlike anything else we have ever seen. This was one of our highlights in town, and is definitely worth a stop!
9. Bundox Bocce, Reno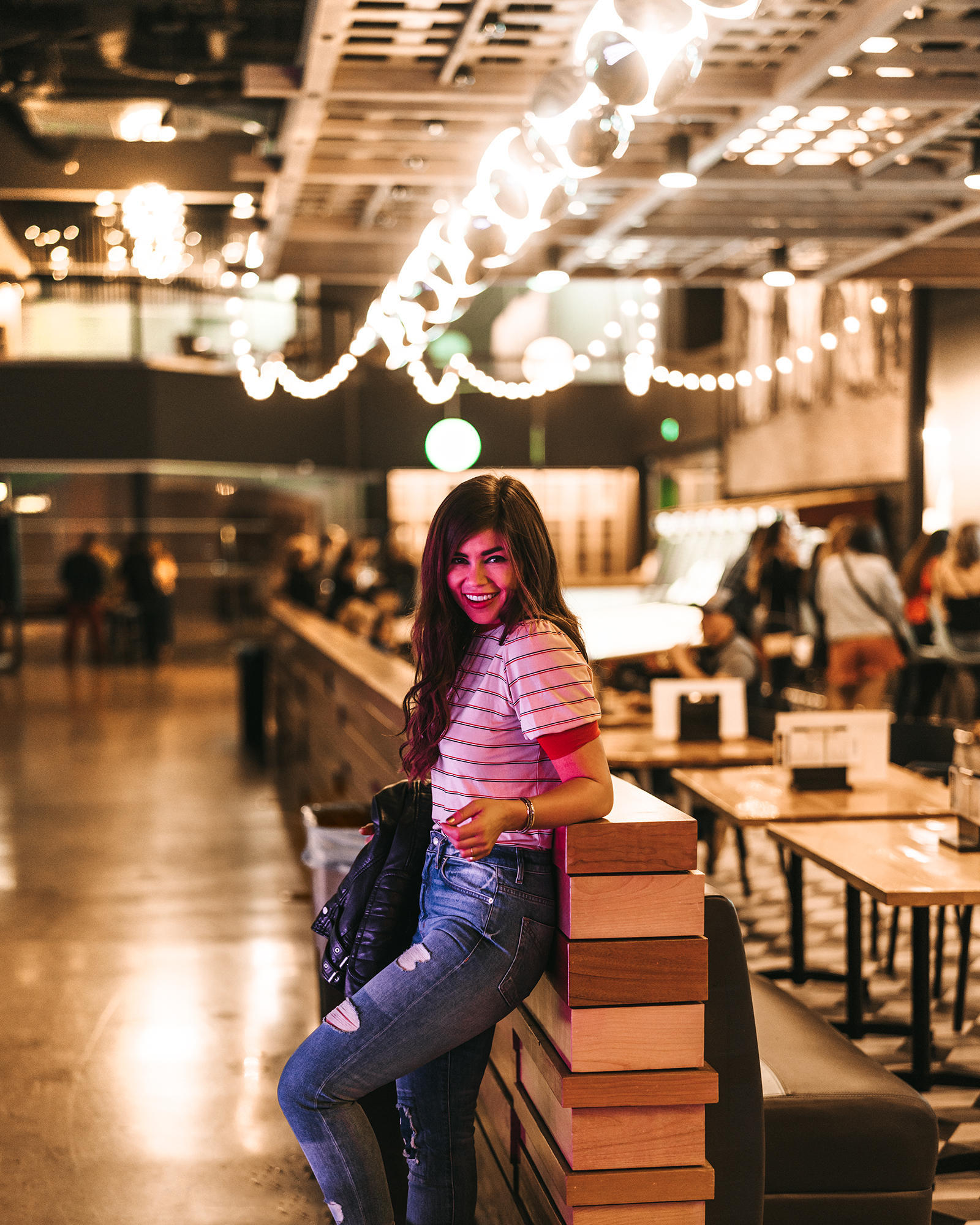 A converted old casino on the ground floor of The Renaissance Downtown Reno hotel, Bundox Bocce was a huge surprise for us! The space here is huge, with indoor and outdoor Bocce courts, shuffle board, 50 cent (!) games of Skee-Ball, and an entire outdoor event space. I love a bar with activity, and especially loved all of the glowing lights, bright colors, and photogenic tiles.
10. Mount Rose Highway, Scenic Look-Out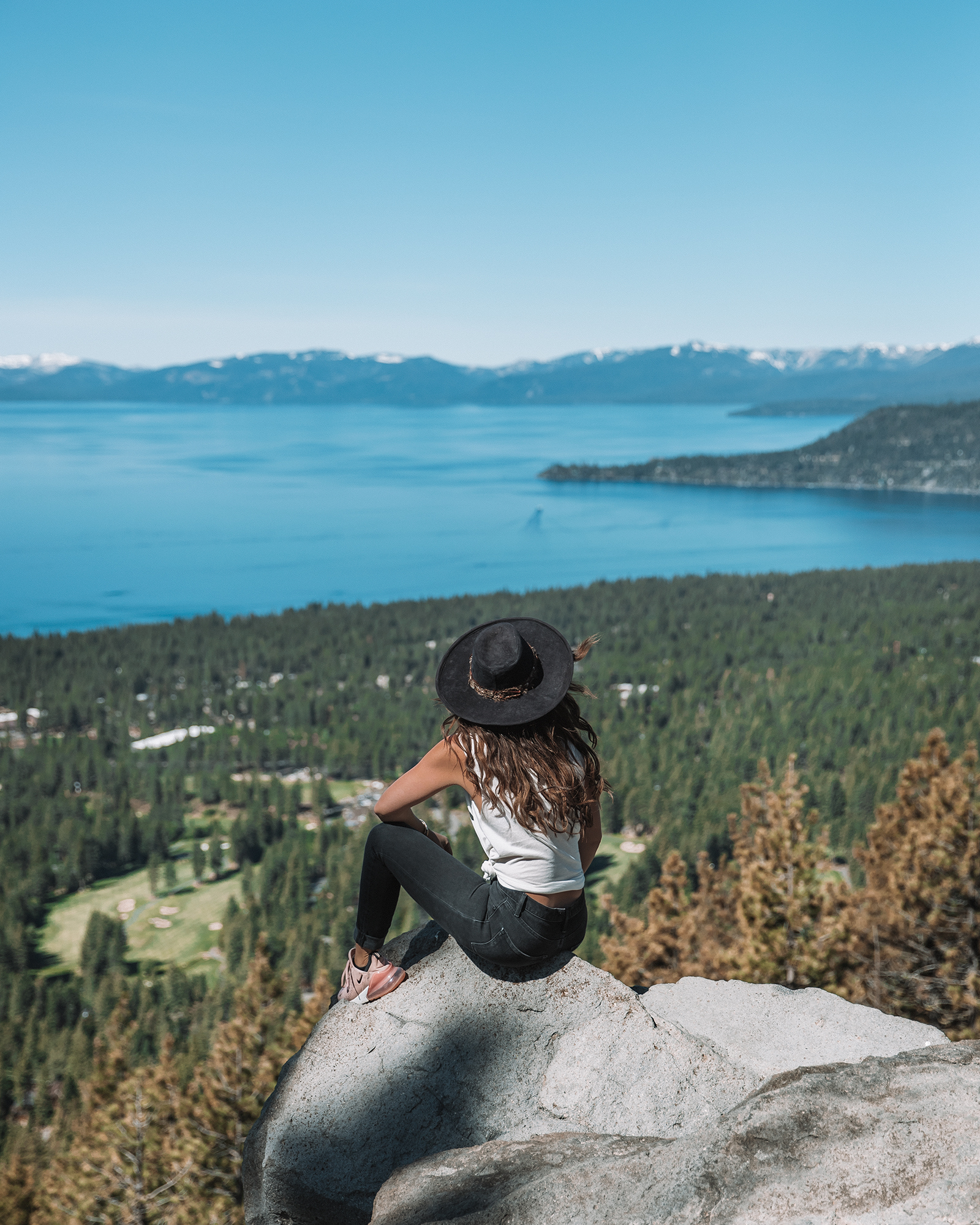 This stopping point between Reno and Tahoe is definitely worth the stop! The Mt. Rose Highway Scenic Overlook is a pull-off on Highway 431, with an amazing view of the lake and the valley, and a large placard showing you exactly what areas and mountains you are seeing. We found that if you walk just left of the main platform, there is a easy way to climb just below it - for an epic view that looks like you just scaled a mountain yourself.
11. Secret Cove Hiking Trail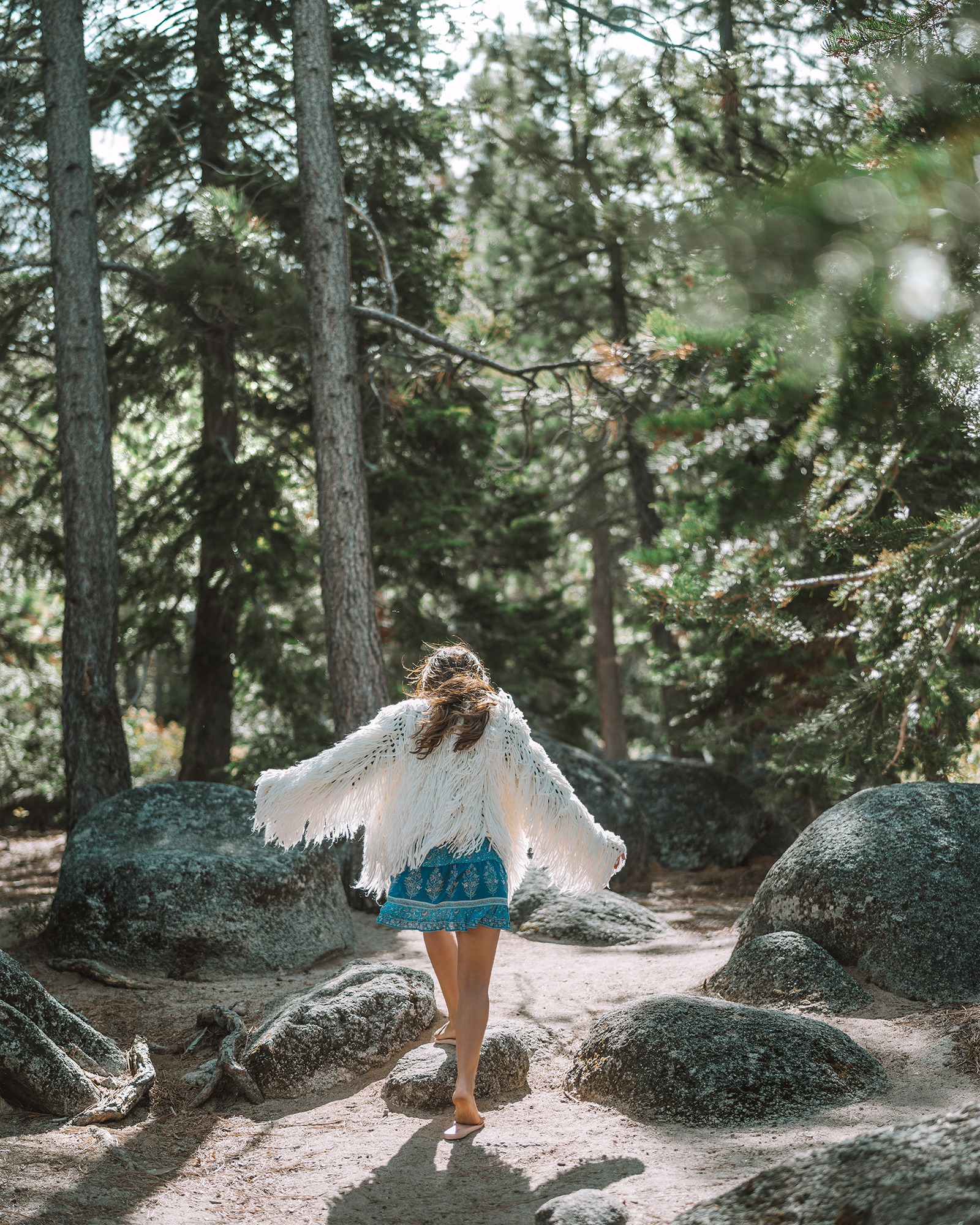 There is no lack of hiking trails in Tahoe, and unfortunately we didn't have the time to check them all out, but even the simpler hiking trails to the coves and beaches are mountainous, stunning, and full of giant trees. A quick hike through the woods here had us passing bridges over a creek, and surrounded by giant pine trees.
12. Reno Brew Bike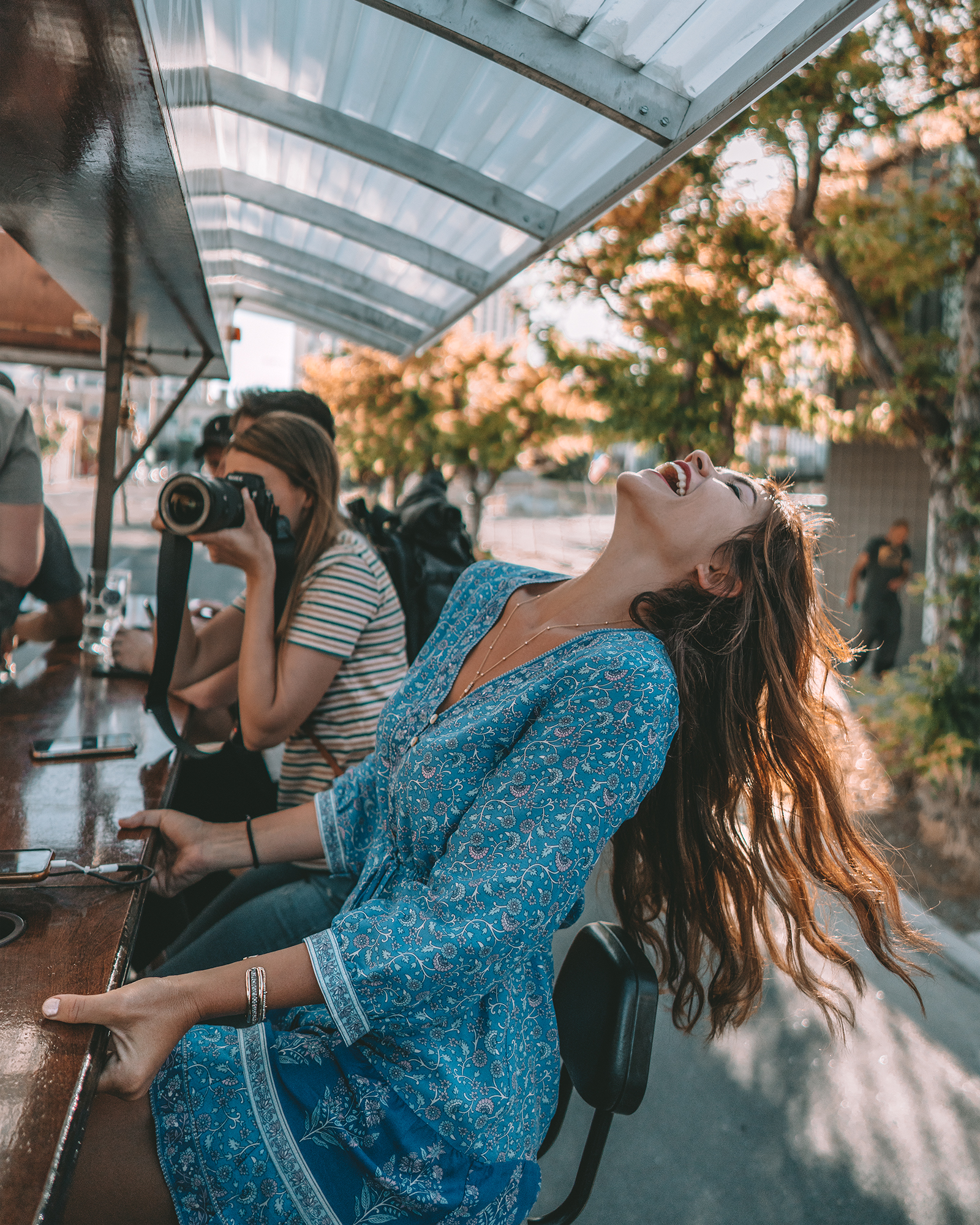 The most fun way to get around the city with a group! The Brew Bike will take you from bar to bar as you peddle your way through downtown - and cause quite a bit of a scene. We got our whole group on the bike here, blasted music, and had a ton of fun cruising through the city. A really fun experience, especially close to sunset when the late sun makes the entire bike glow. Check them out here!
13. The Downtown Strip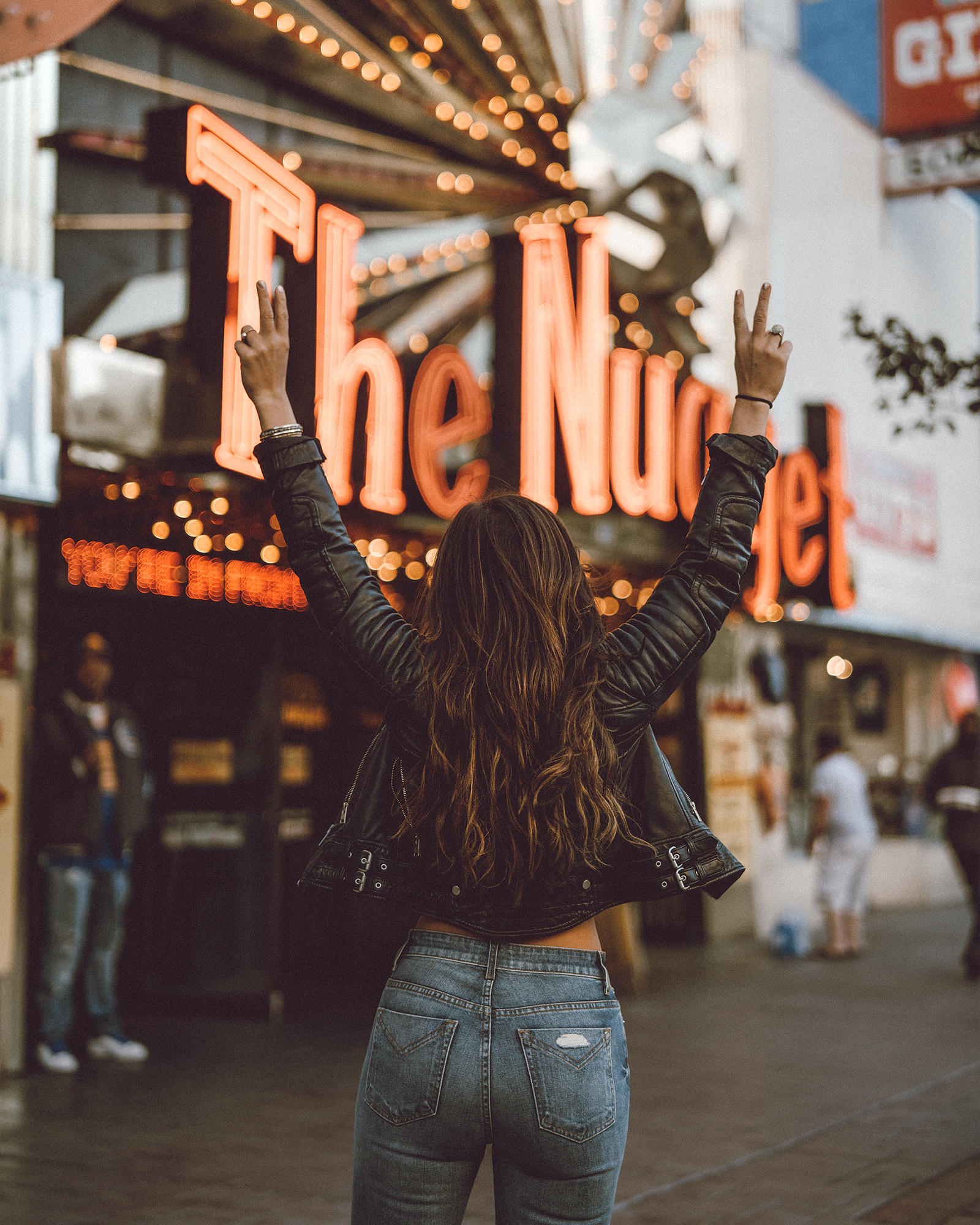 Reno is known first for it's casinos, and it's original tagline, the biggest little city in the world. The Downtown strip of casinos, buffets, and neon lights, isn't as large or as decadent as Vegas, but is an iconic part of the city, and is worth a stop - plus neon always looks amazing on camera!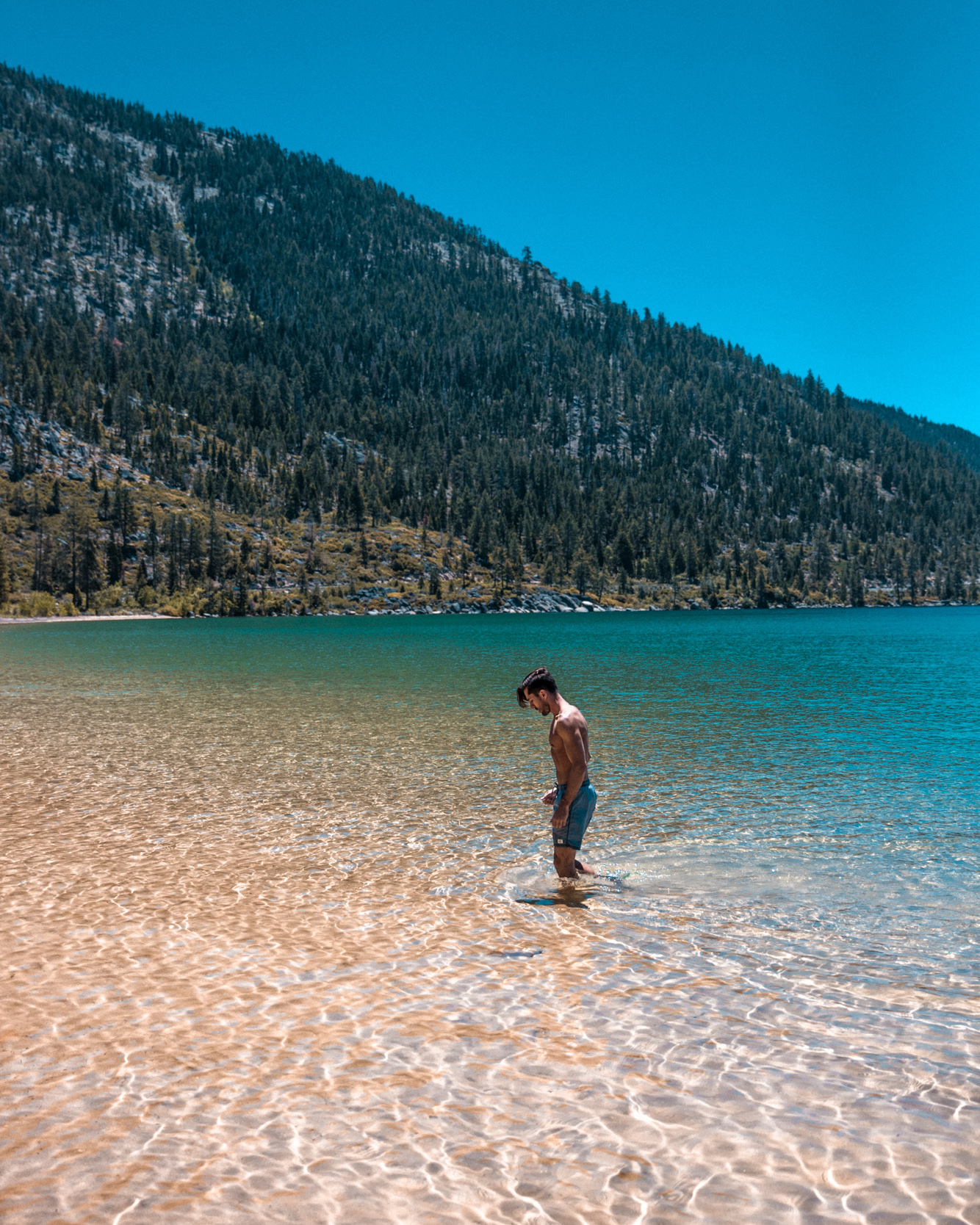 Having previously only seen the lake here in Winter, I was blown away at how clear and blue the water was in summer. Sand Harbor (our #1 pick) and Hidden Beach is one of the most gorgeous spots there is. While not technically hidden, see it here on google maps, the beach here has everything you could ever want to see - from white sand to the classic washed rocks and plenty of wildflowers and trees.
15. The Street Art of Reno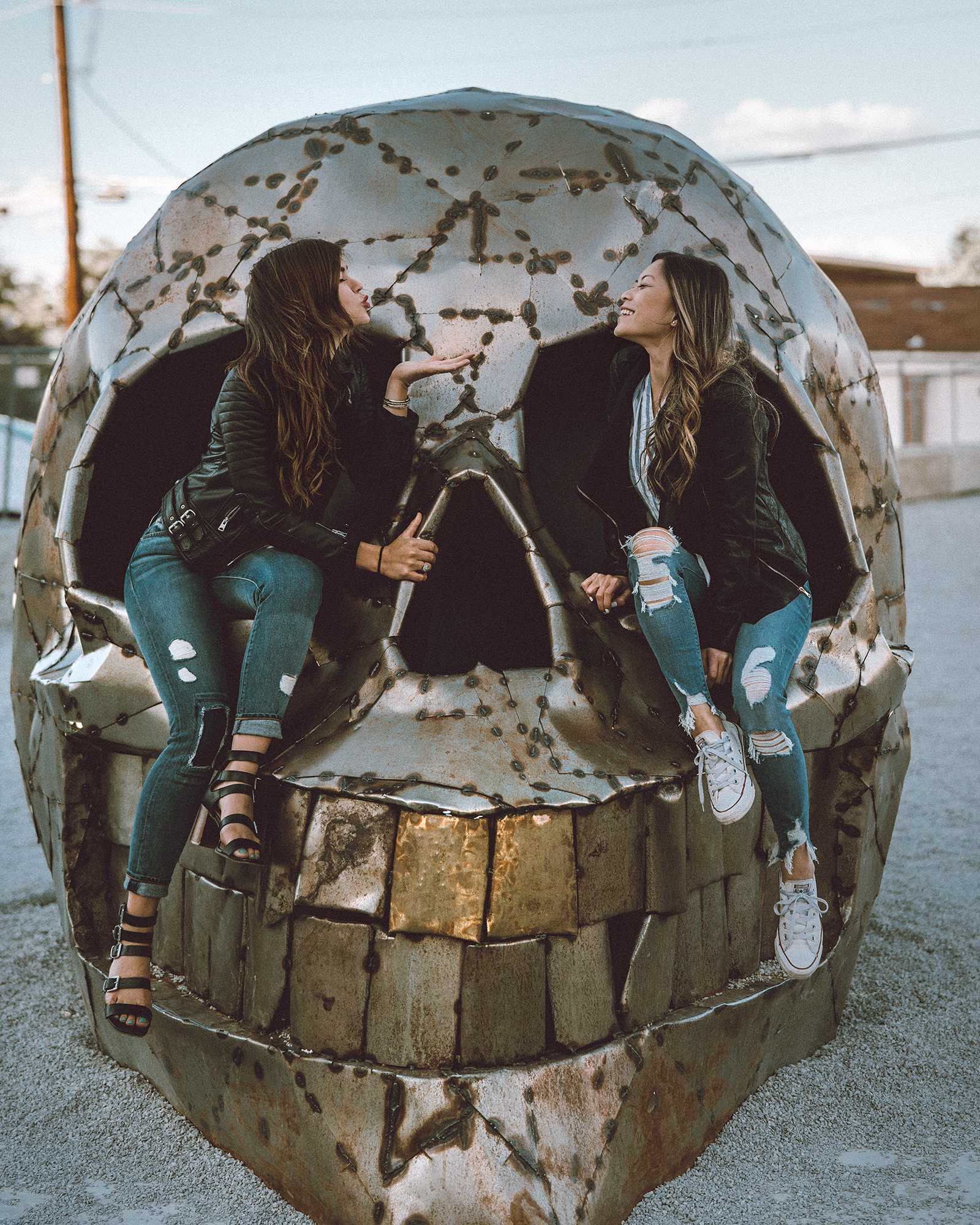 One thing that surprised us about this city, was that street art, sculptures, and murals are everywhere and around every corner. You can walk through downtown to discover them on almost every street - or check out this incredible mural map to find exactly what you are looking for. Pictured here is Playa Art Park, but beyond this one corner - the street art is really everything in the city, and is a growing part of Reno's identity.
16. Reno Renaissance Hotel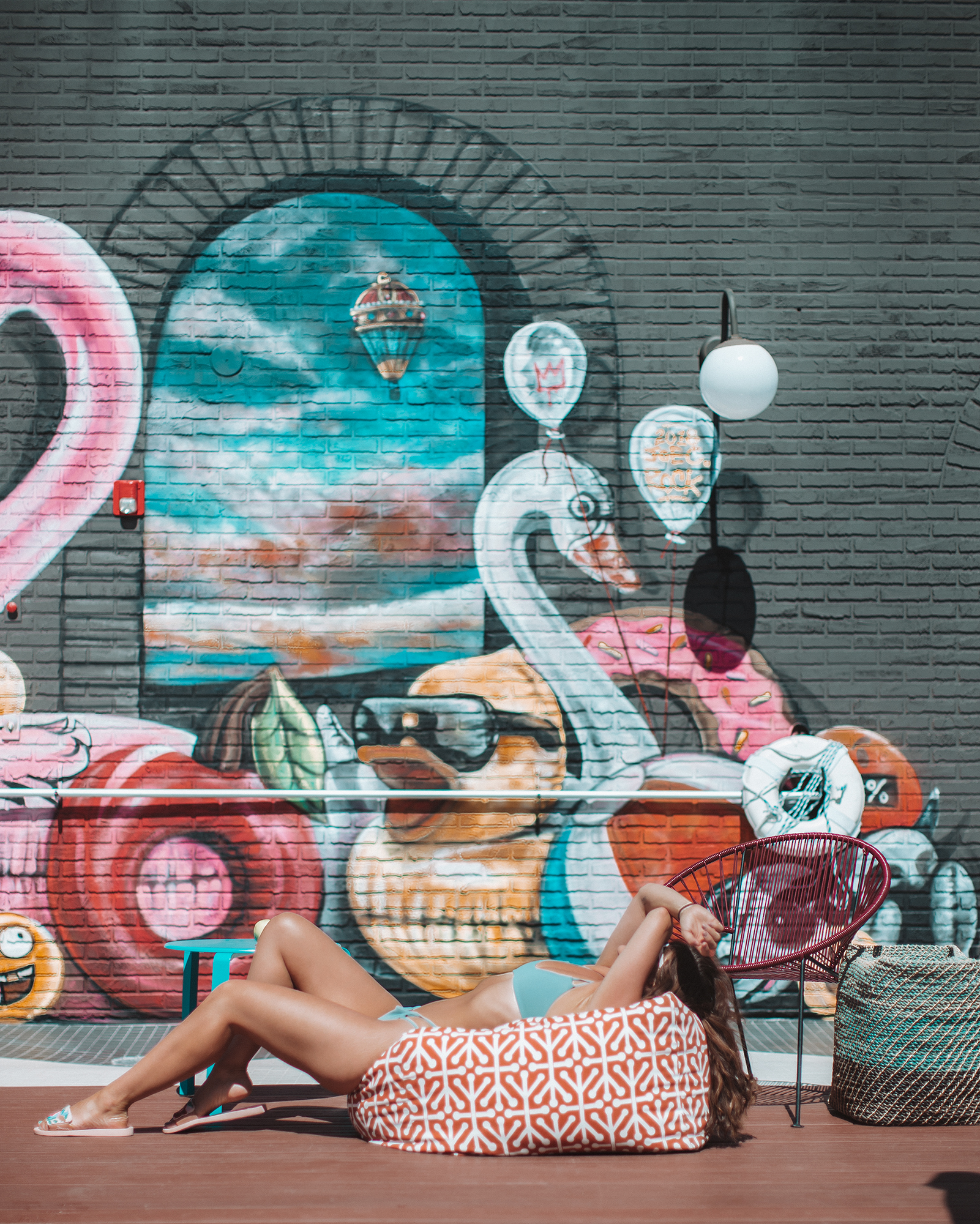 This freshly redone, former casino hotel has completely revamped it's image and every area of the hotel looks brand new and 100% ready for photos. This hotel houses Bundox Bocce - but also has a gorgeous restaurant with a terrace overlooking the river, candy-colored bicycles to borrow, a wall in the lobby where you can make your own souvenir dog-tags, and a rooftop pool with even more wall murals.
17. Chimney Beach, Lake Tahoe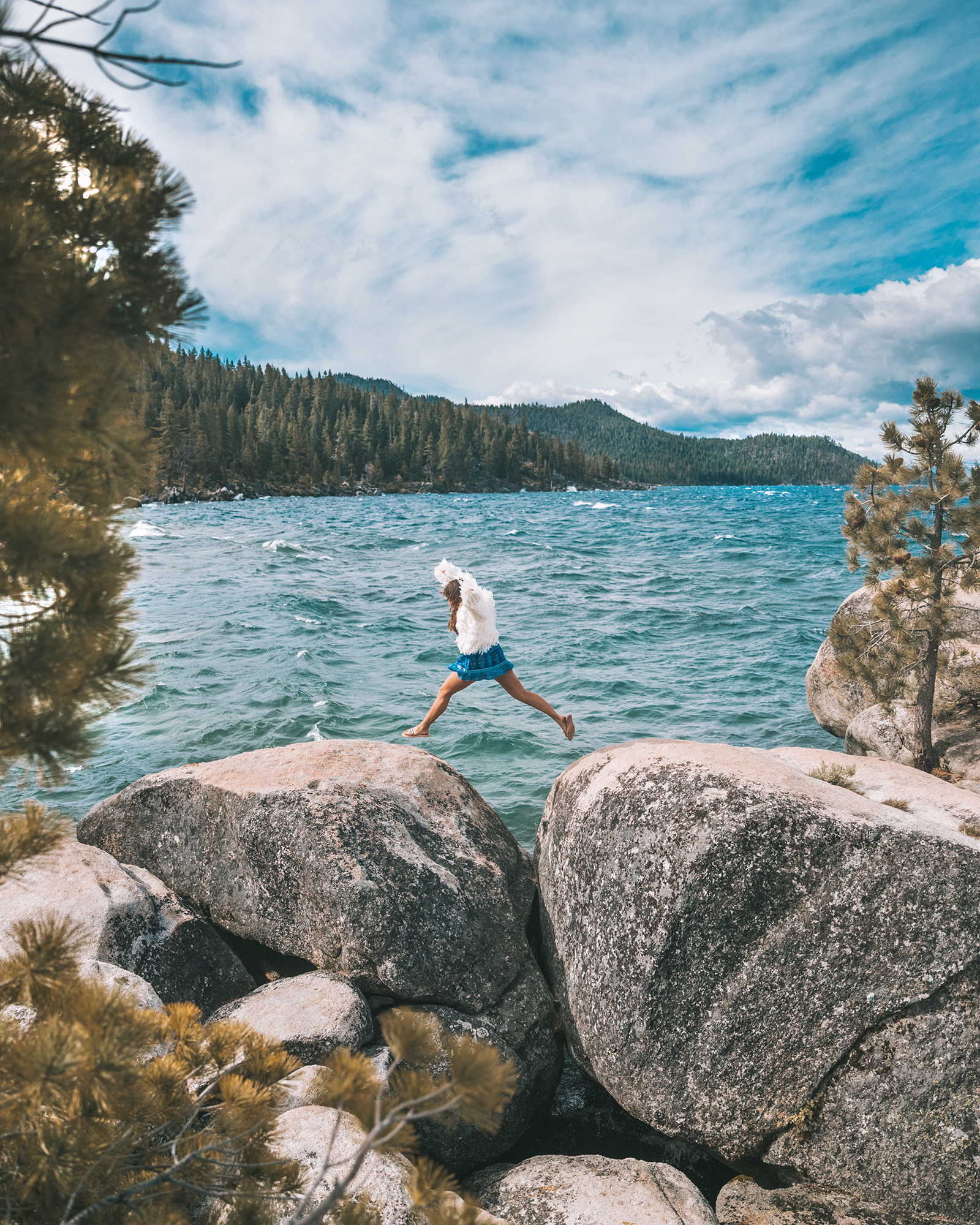 There are number of stunning coves along the Nevada shoreline of Lake Tahoe, and every one has a bit of it's own unique twist. Chimney Beach is named for a large fireplace and smokestack Chimney that sits in the middle of the sand on the beach here - all that is now left from a cabin built on this cabin 100 years ago. There is a gorgeous, wooded, half-mile hike from the parking lot down to the beach here, and even better views down at the end. Find the exact location on google here.
18. Truckee River Banks, Reno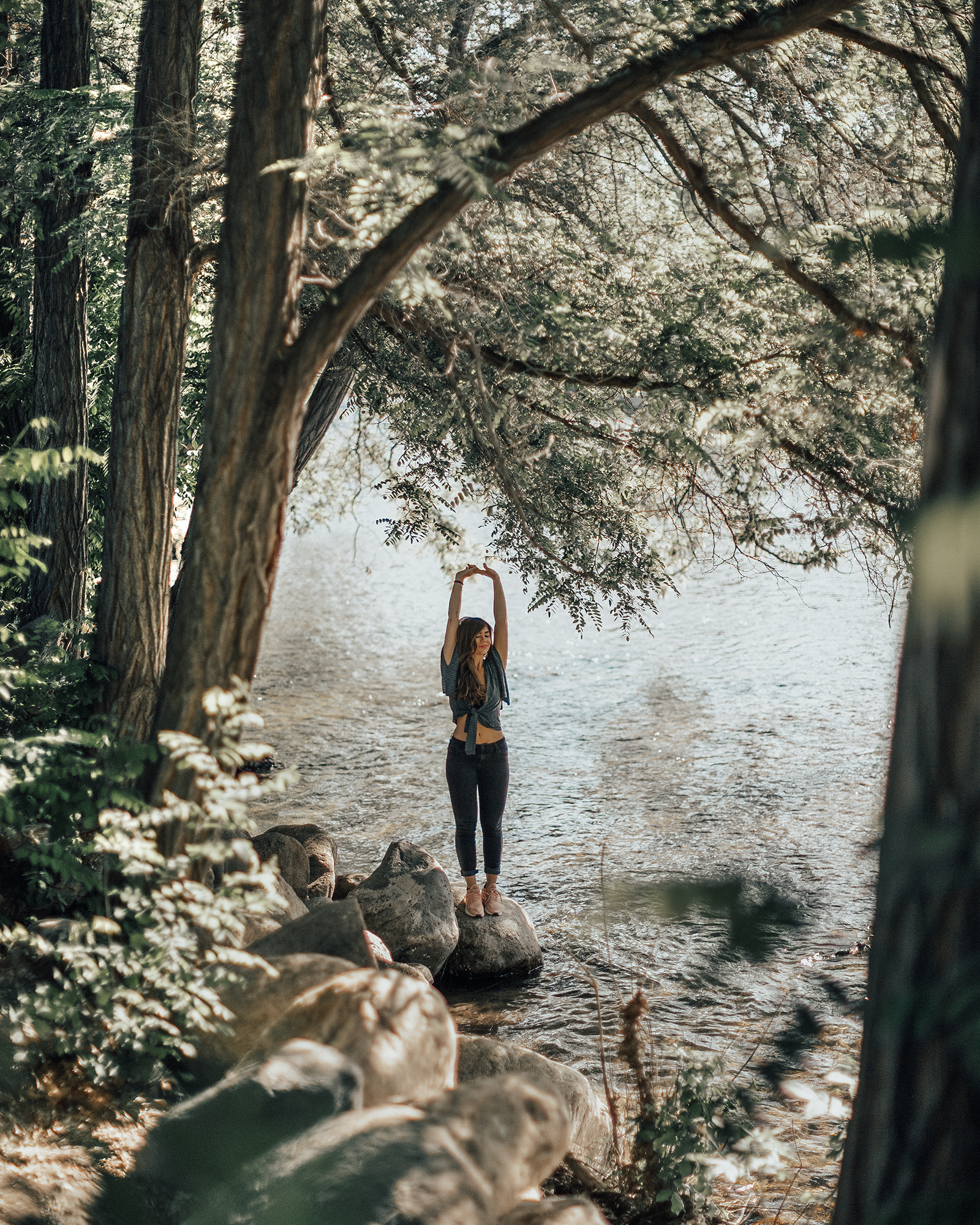 Running right through the center of town, the Truckee River gives great natural viewpoints to the entire city of Reno. You can raft the rapids, right in the middle of the city, walk along the river promenades, or climb down the rocks and trees along the river and look like you are completely out of the city altogether!
Get Inspired: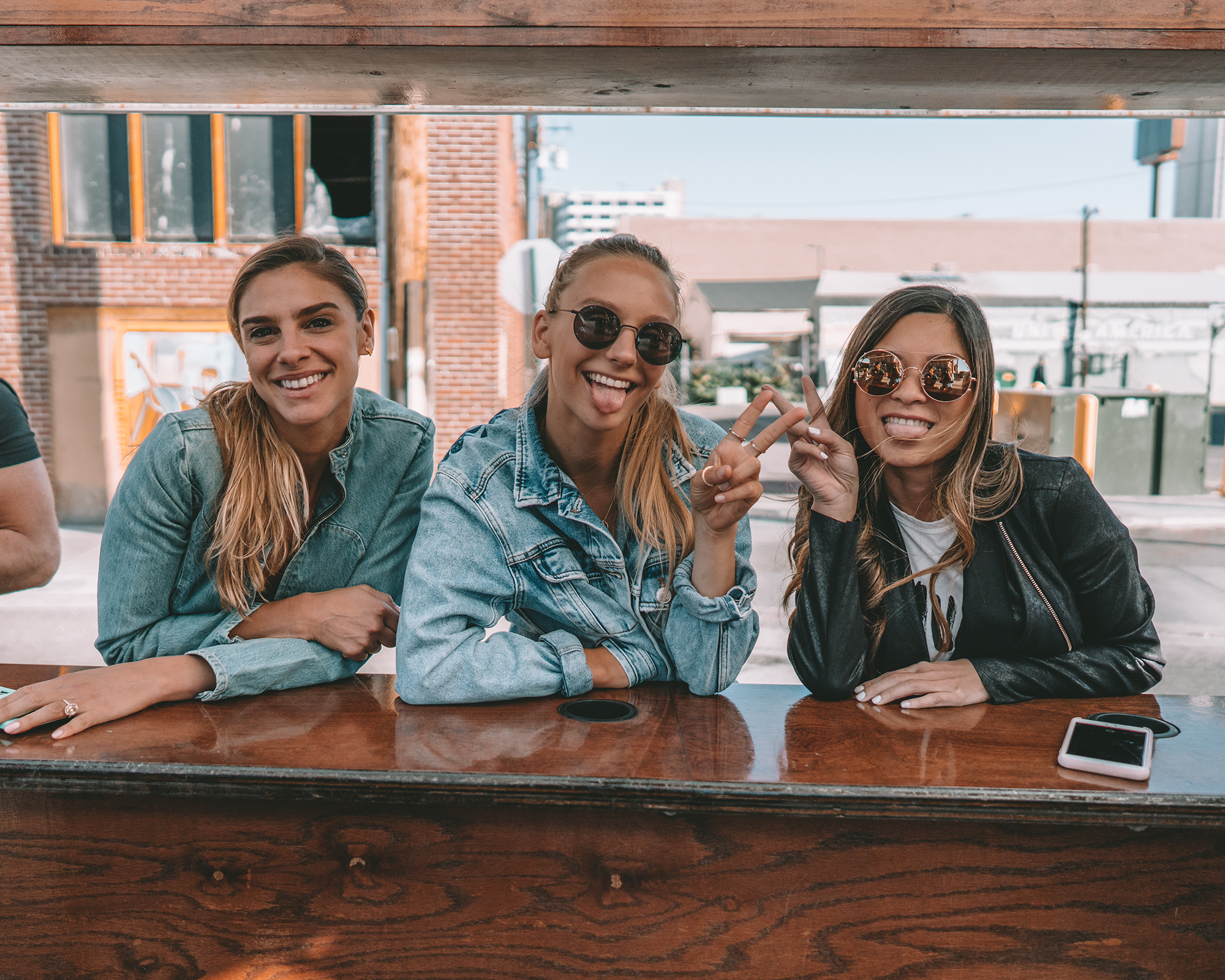 All aboard the Brew Bike! The best way to make a ruckus as you cruise around town.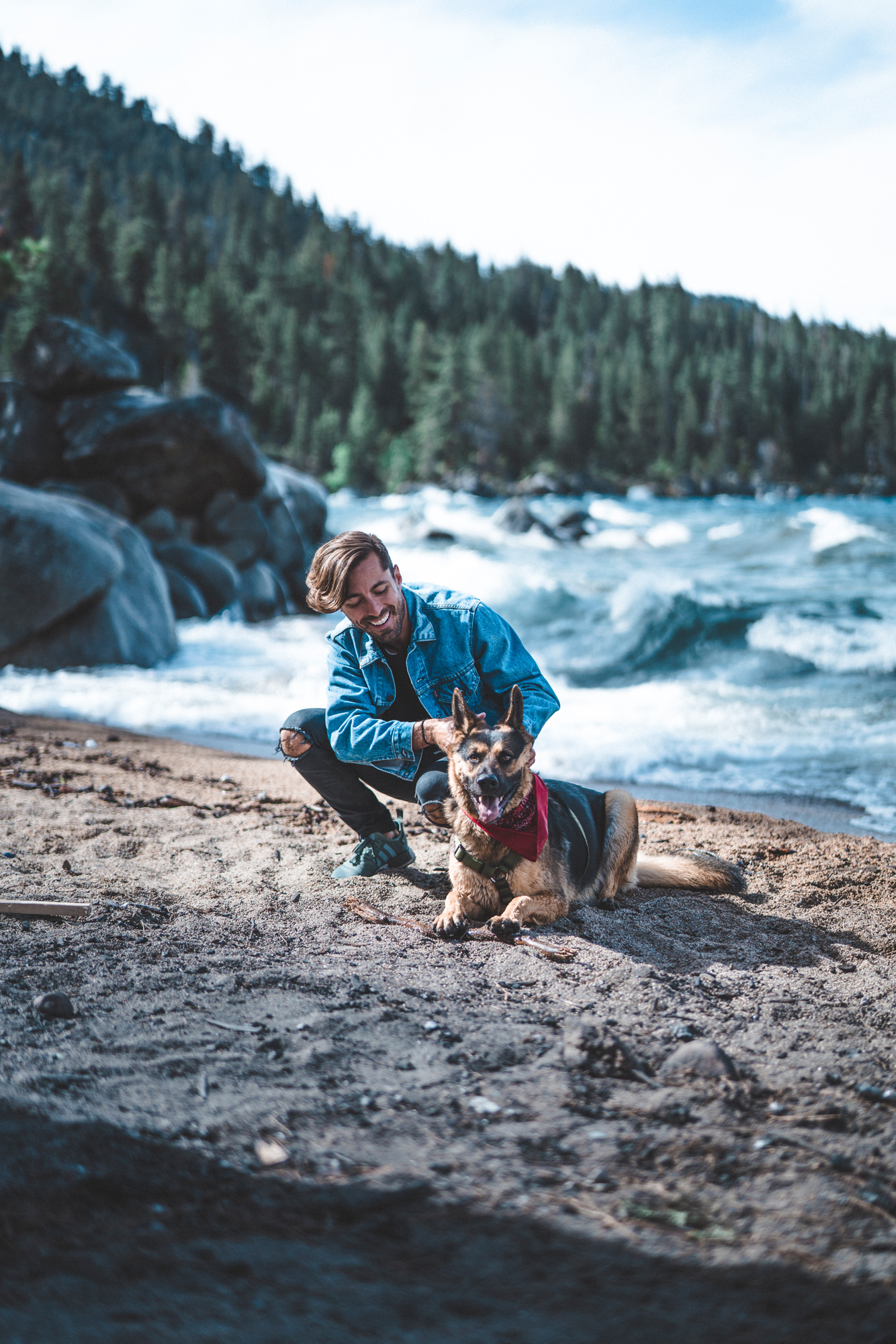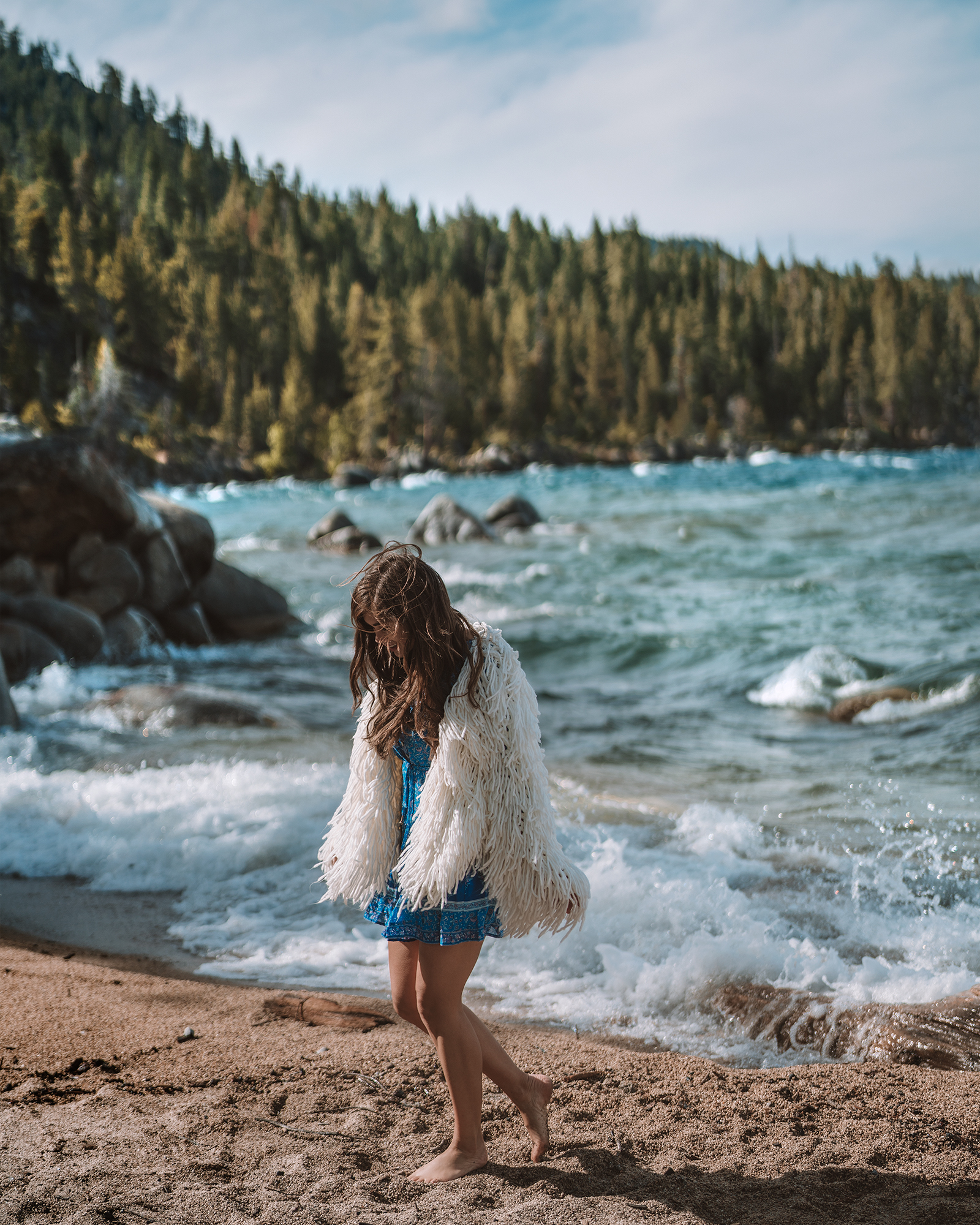 Chimney Beach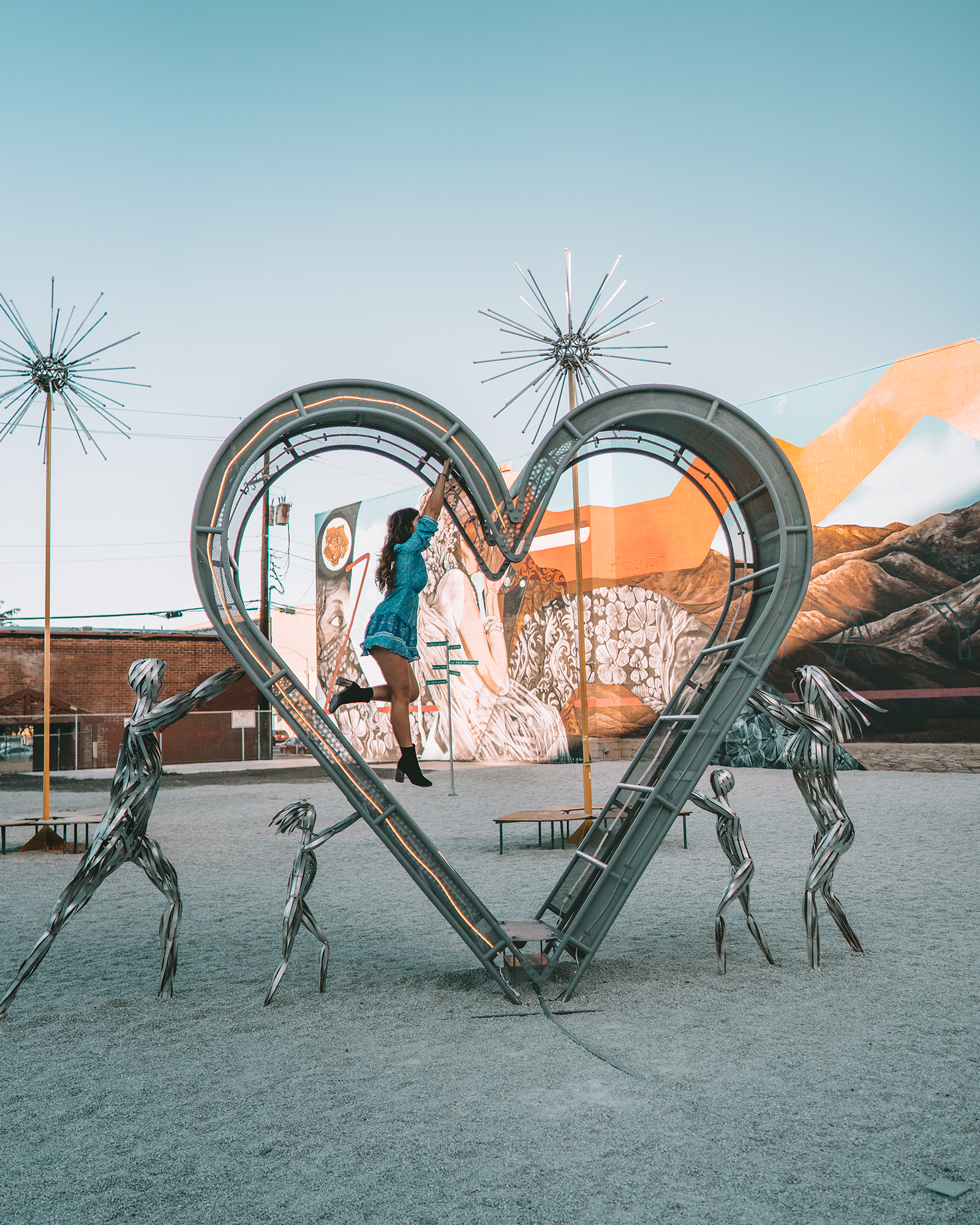 Swinging through Playa Art Park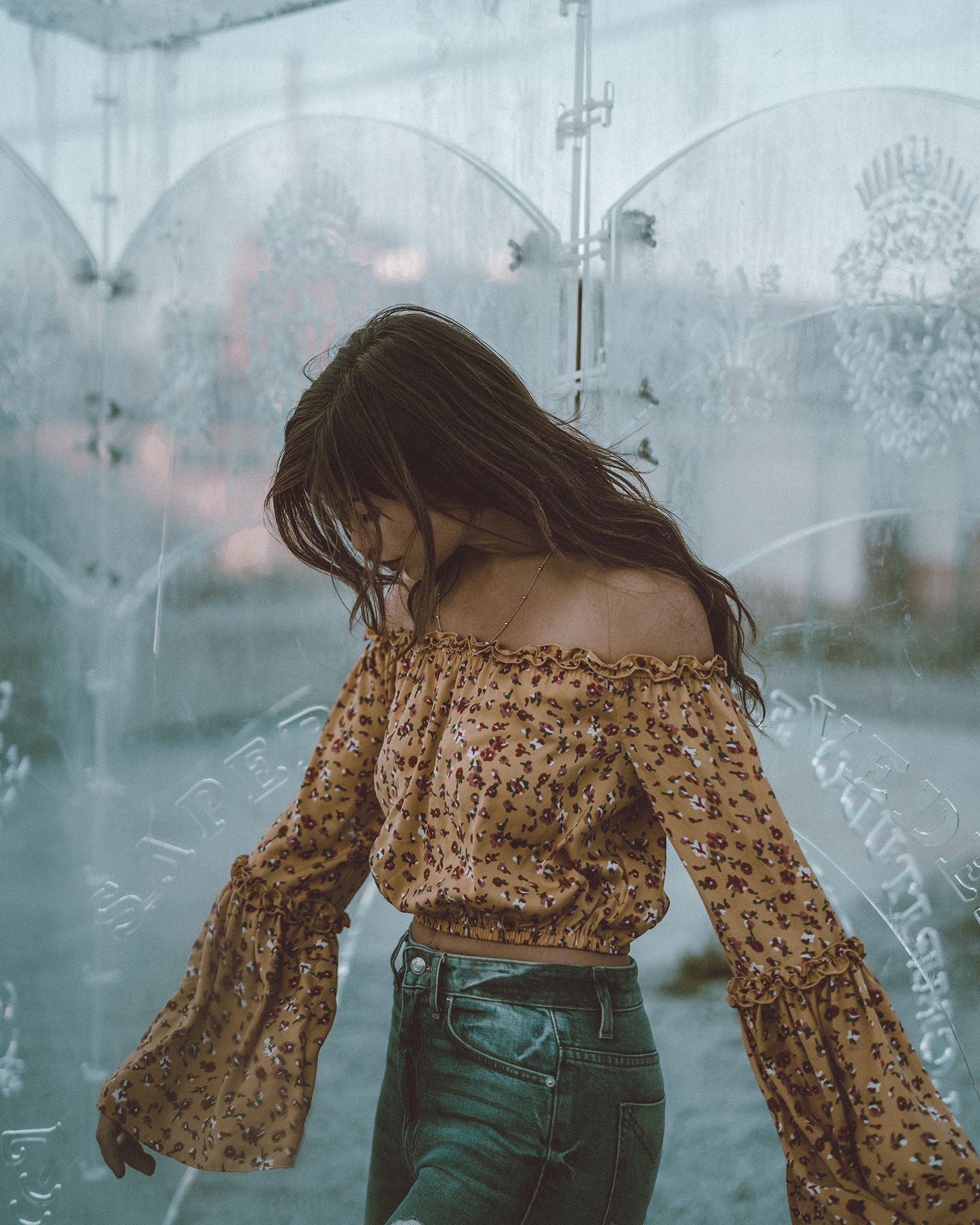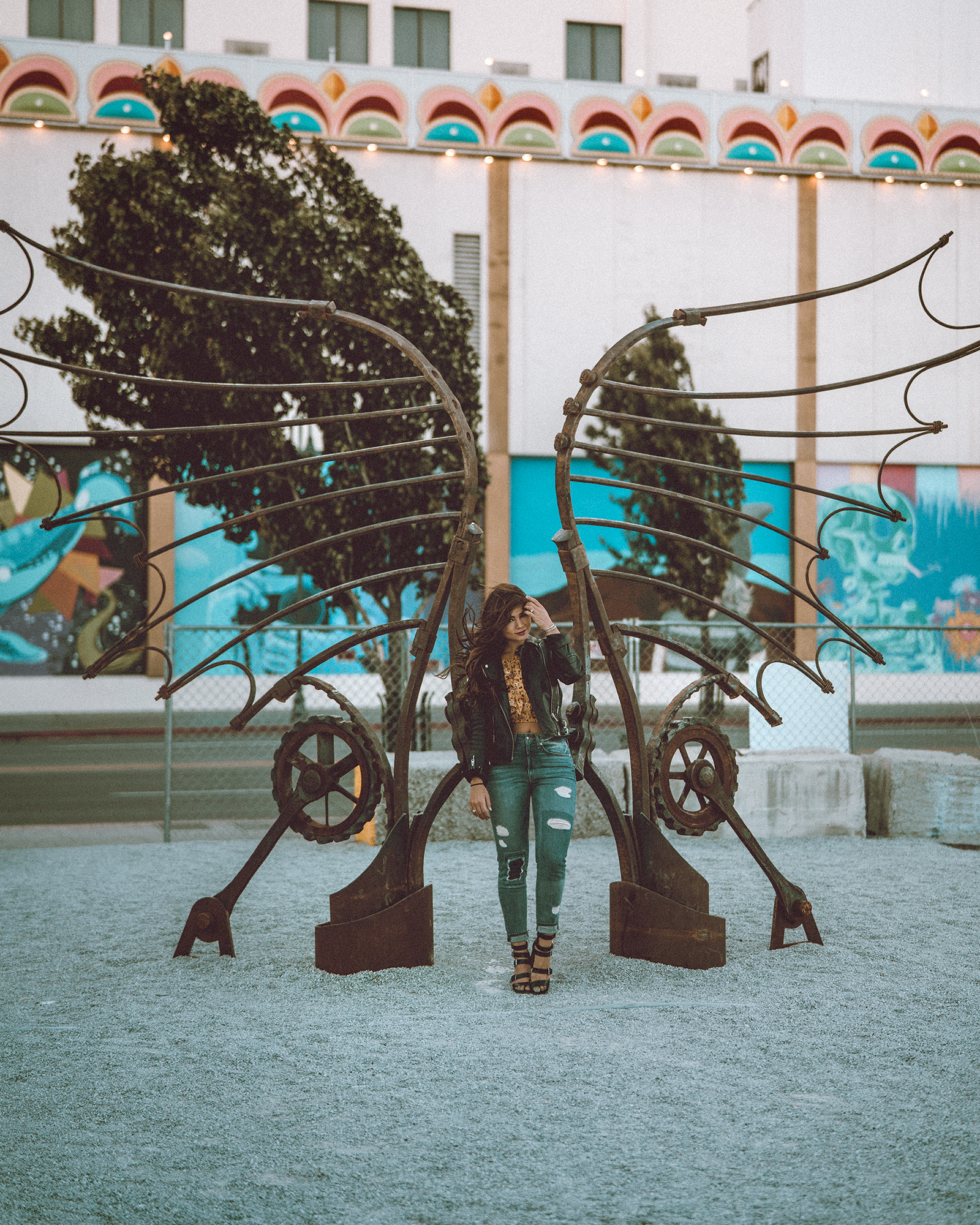 Burning Man Vibes.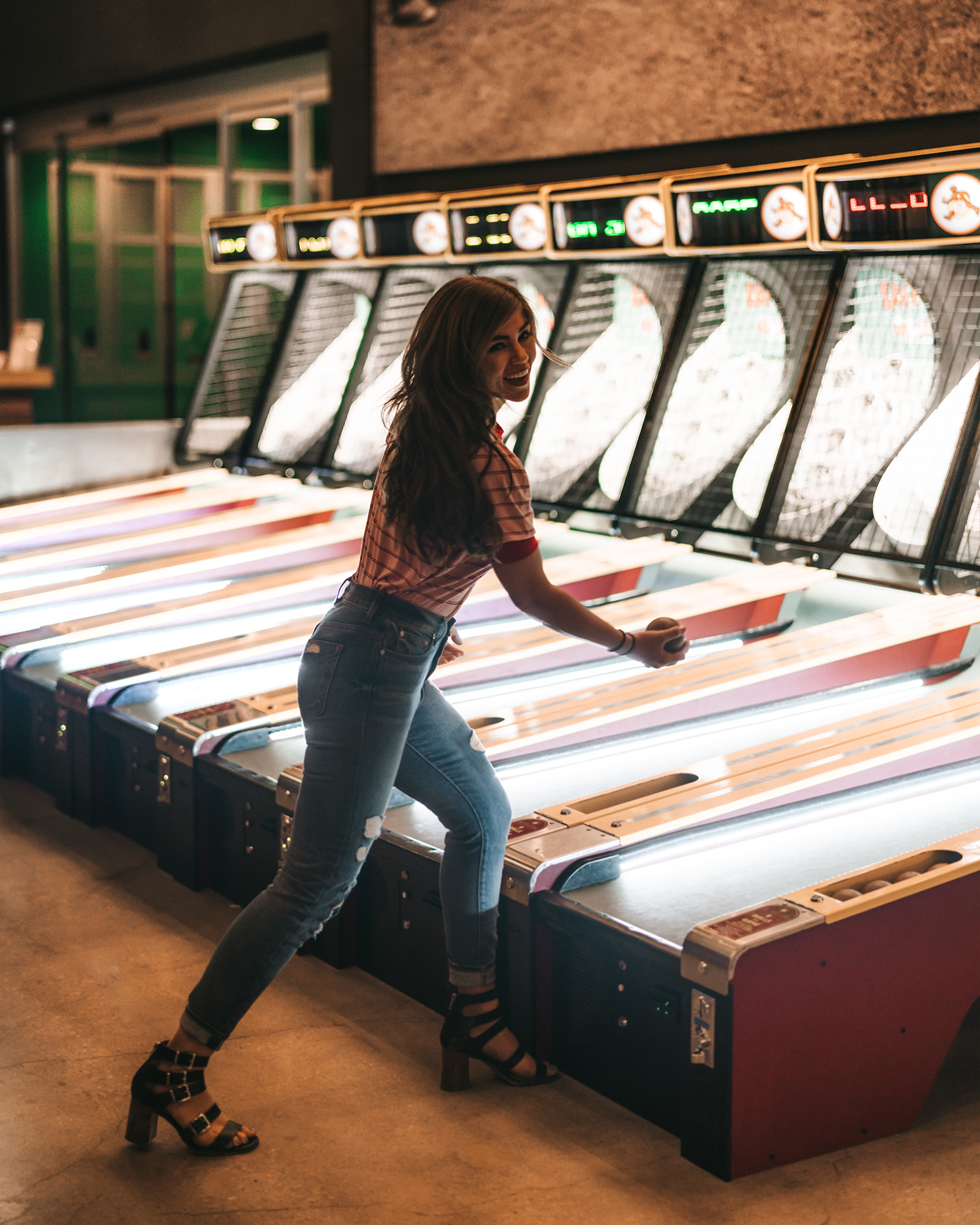 Skee-Ball at Bundox Bocce.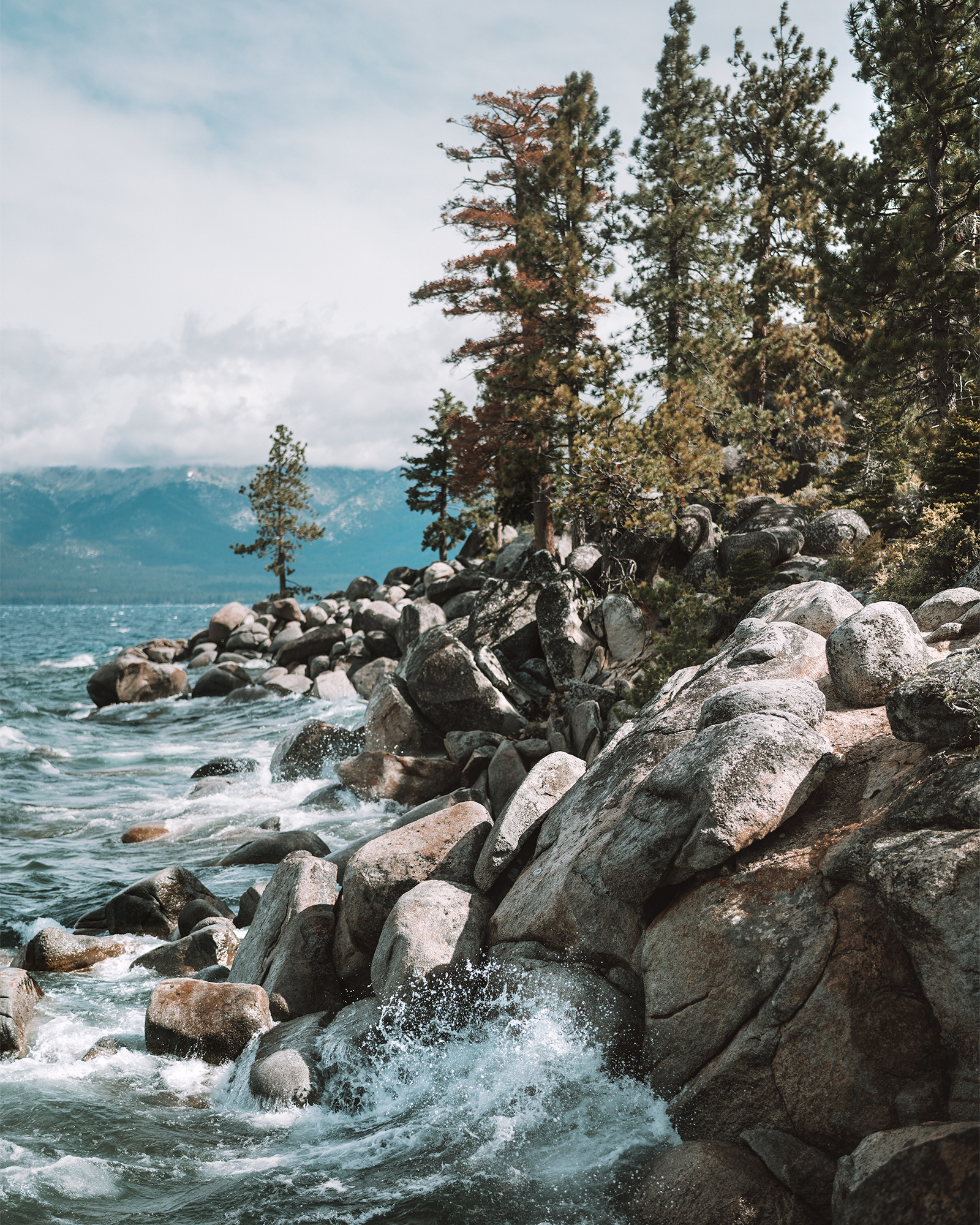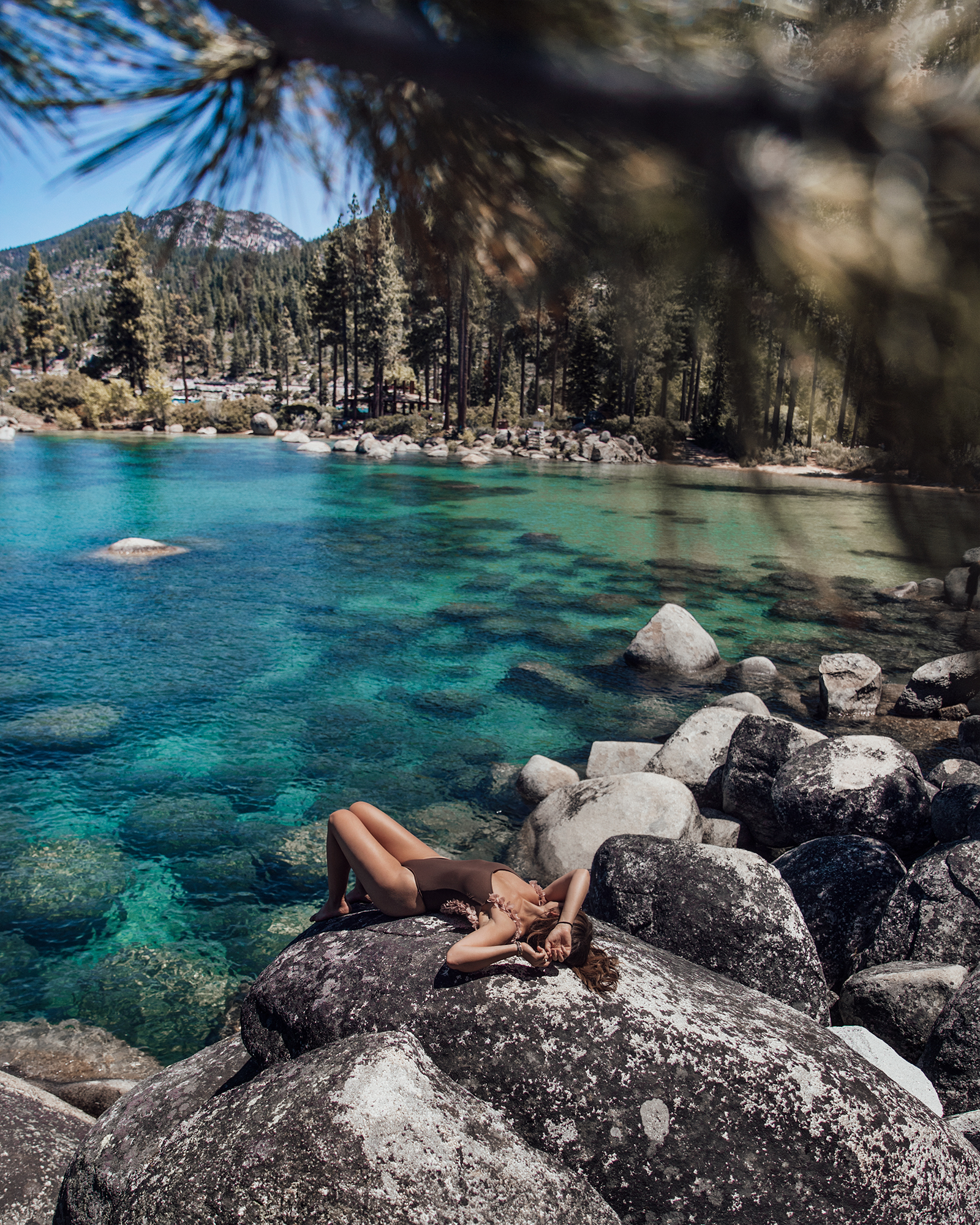 Secret Coves on Sand Harbor.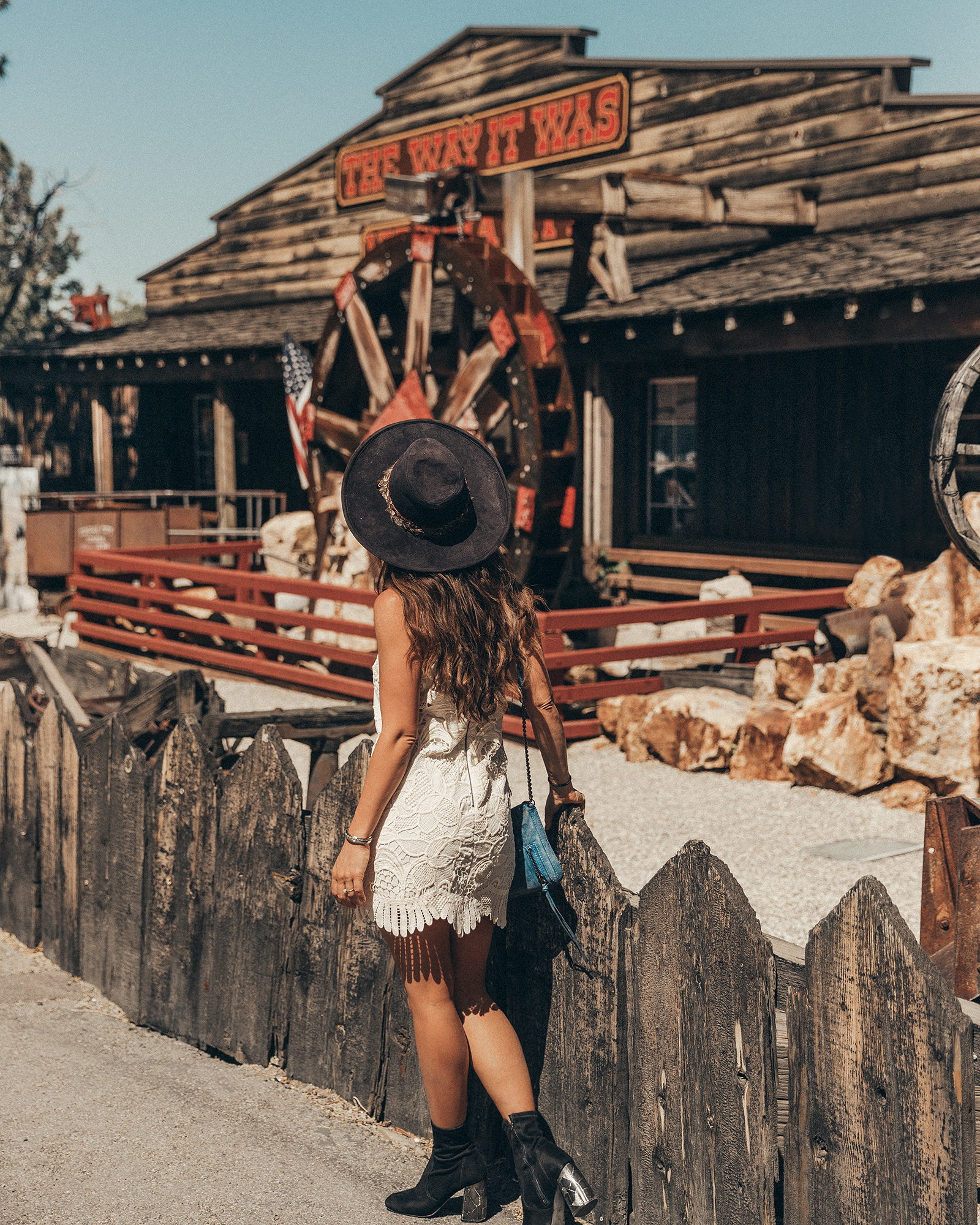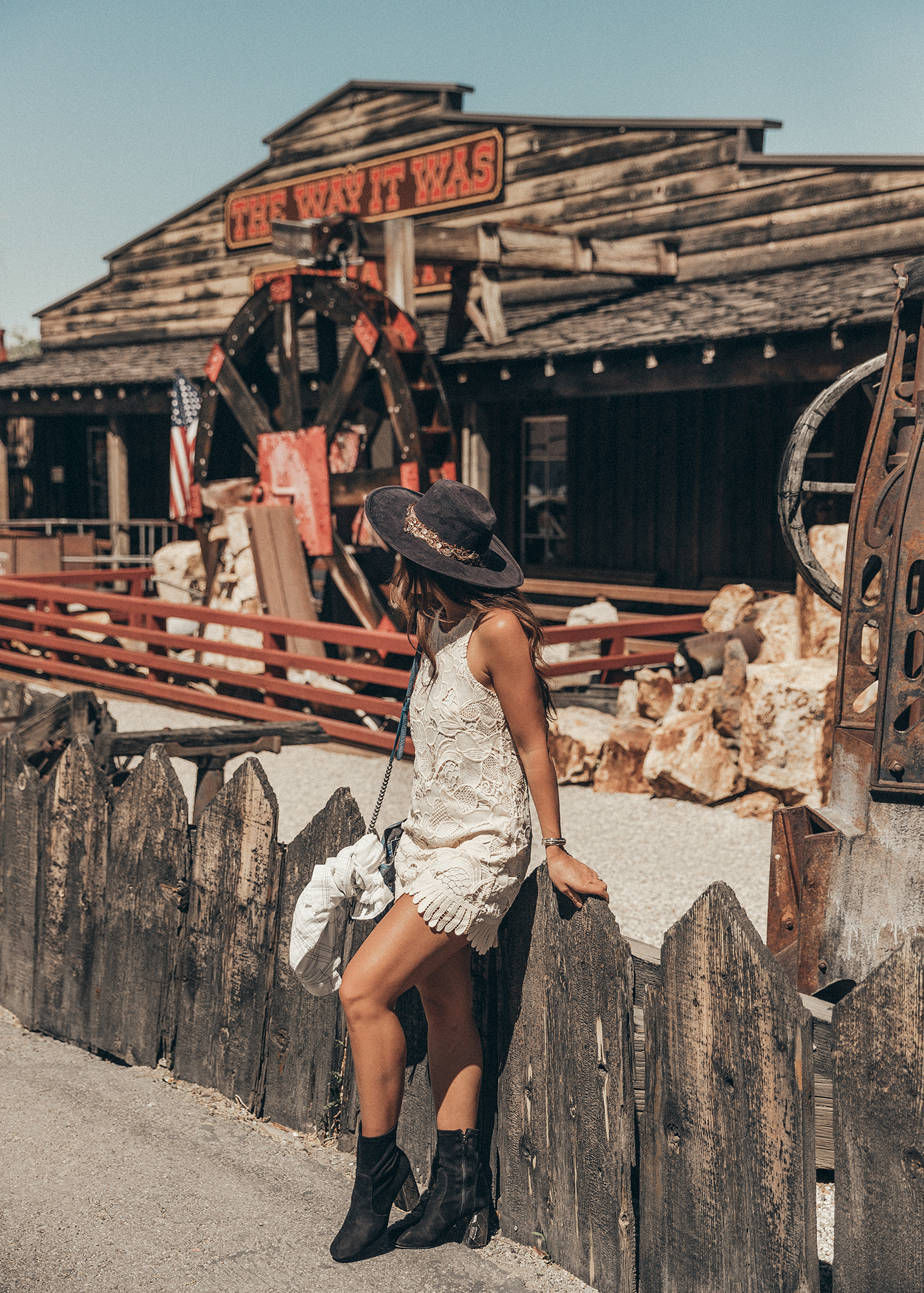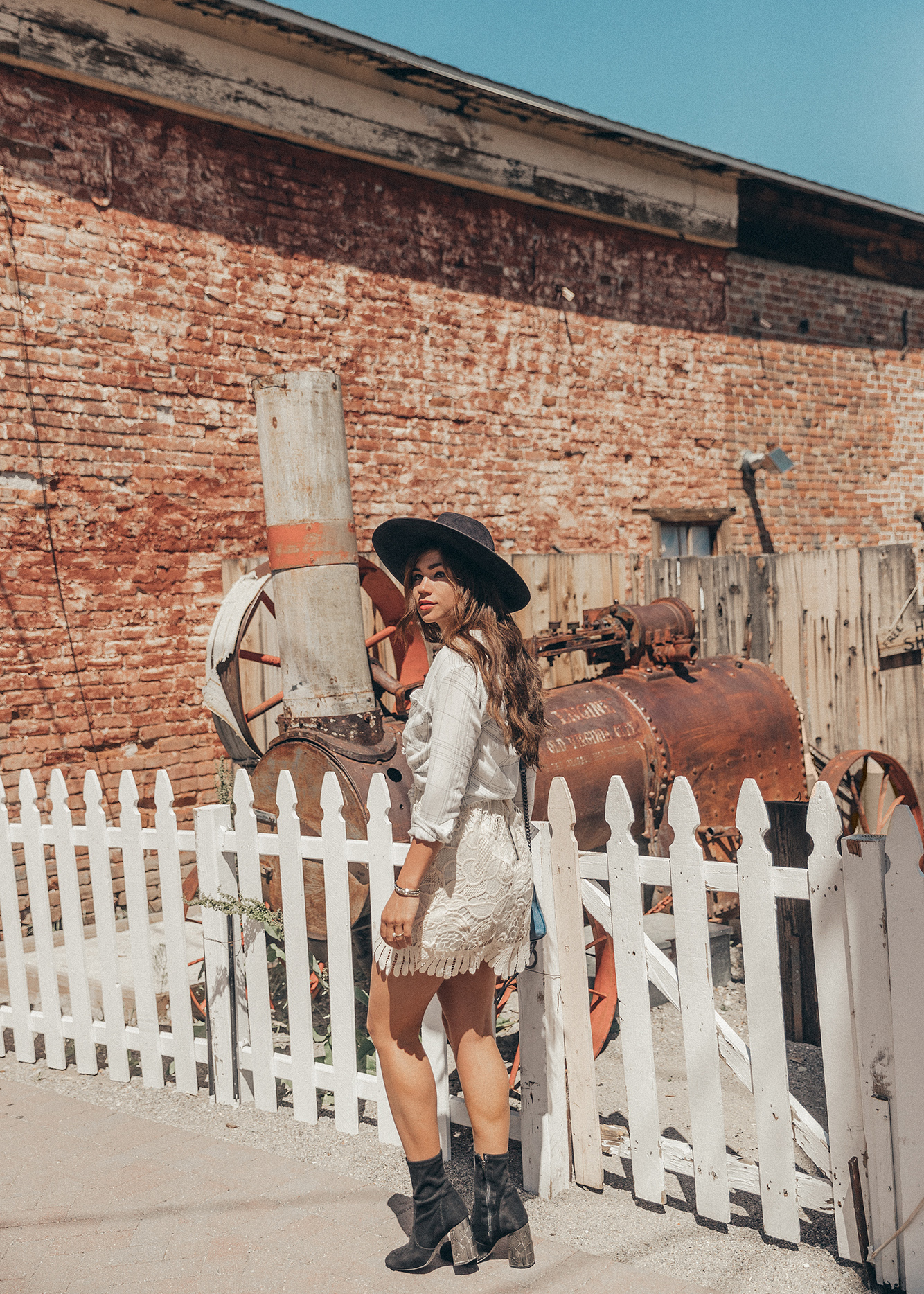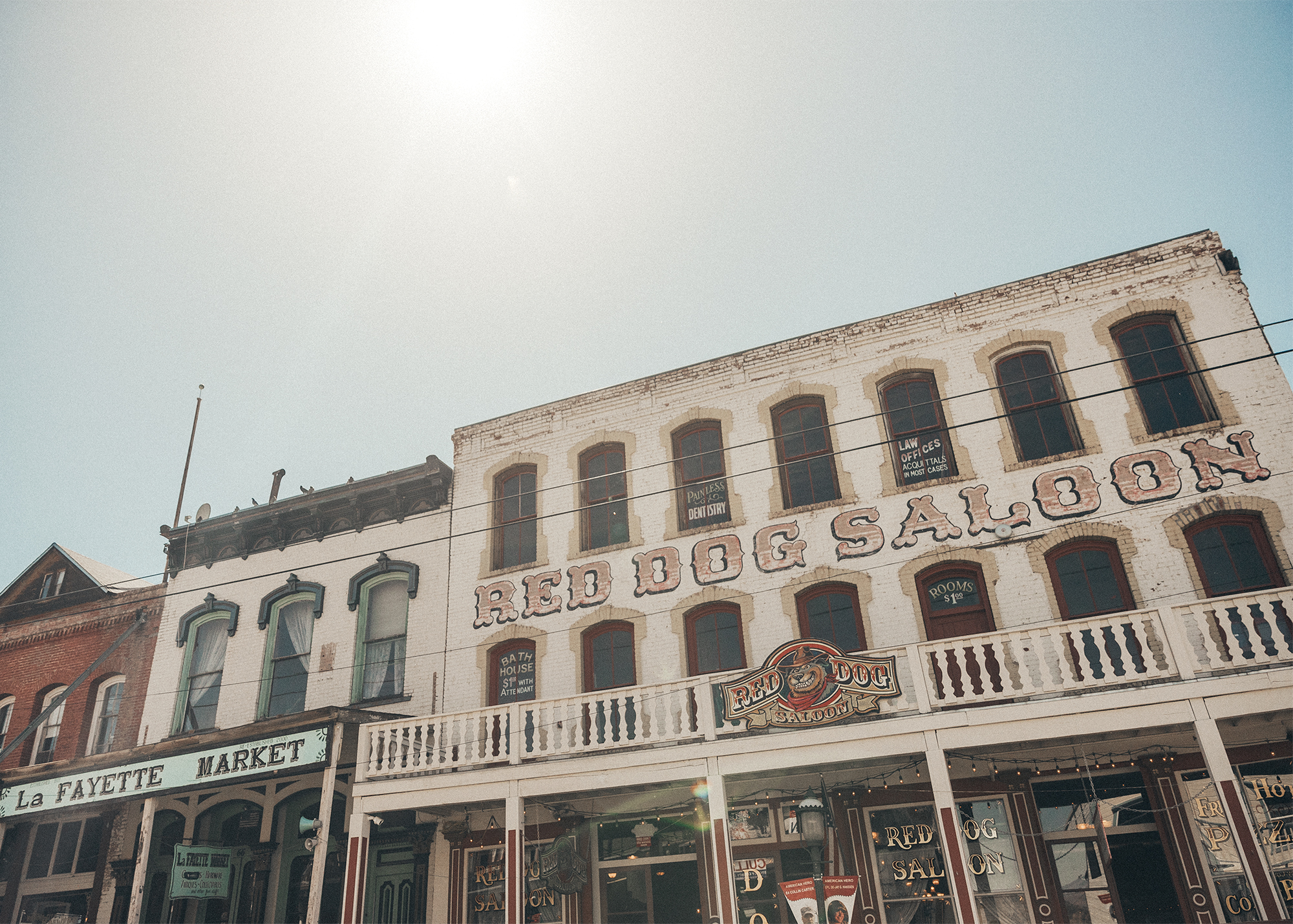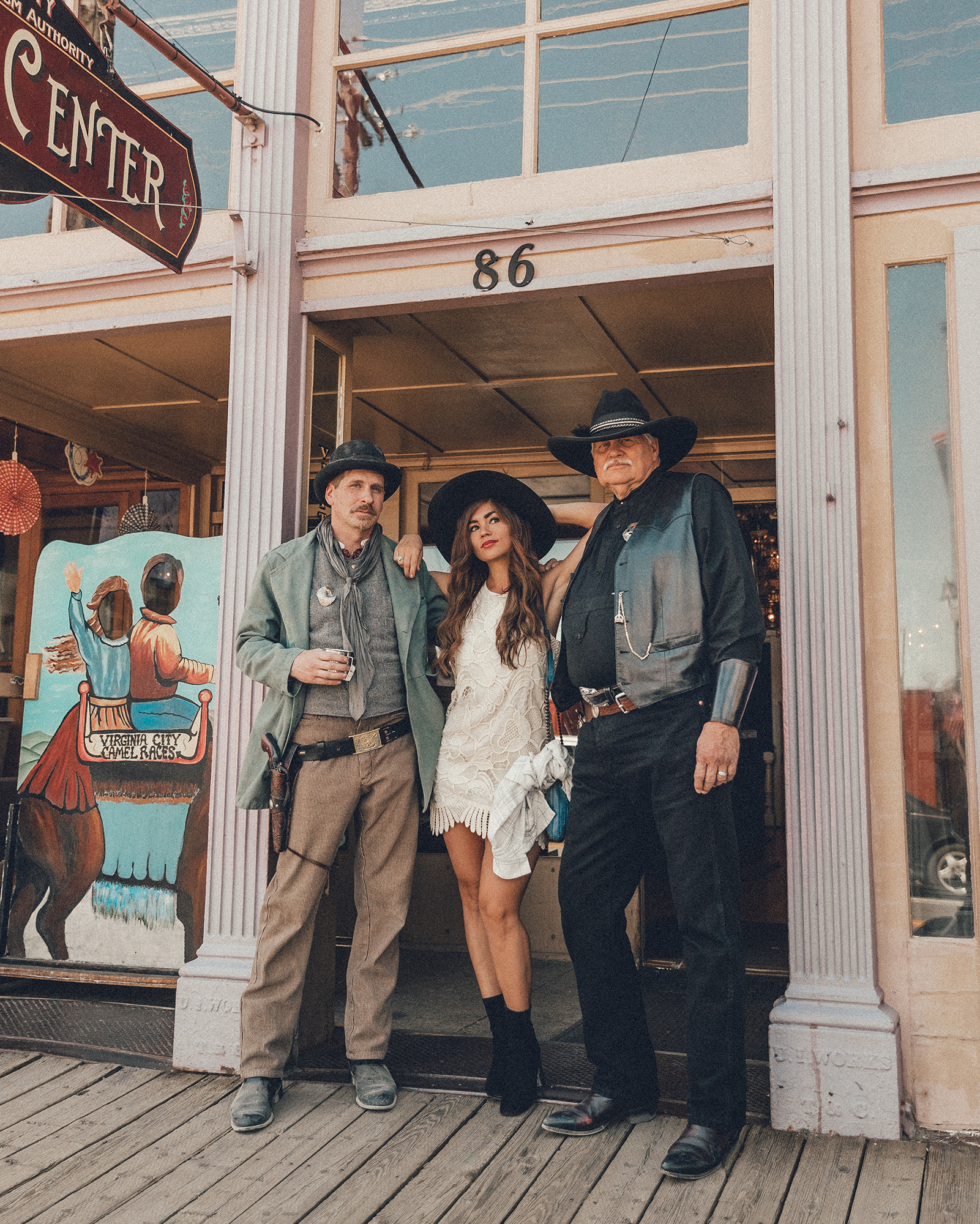 Western vibes in Virginia City.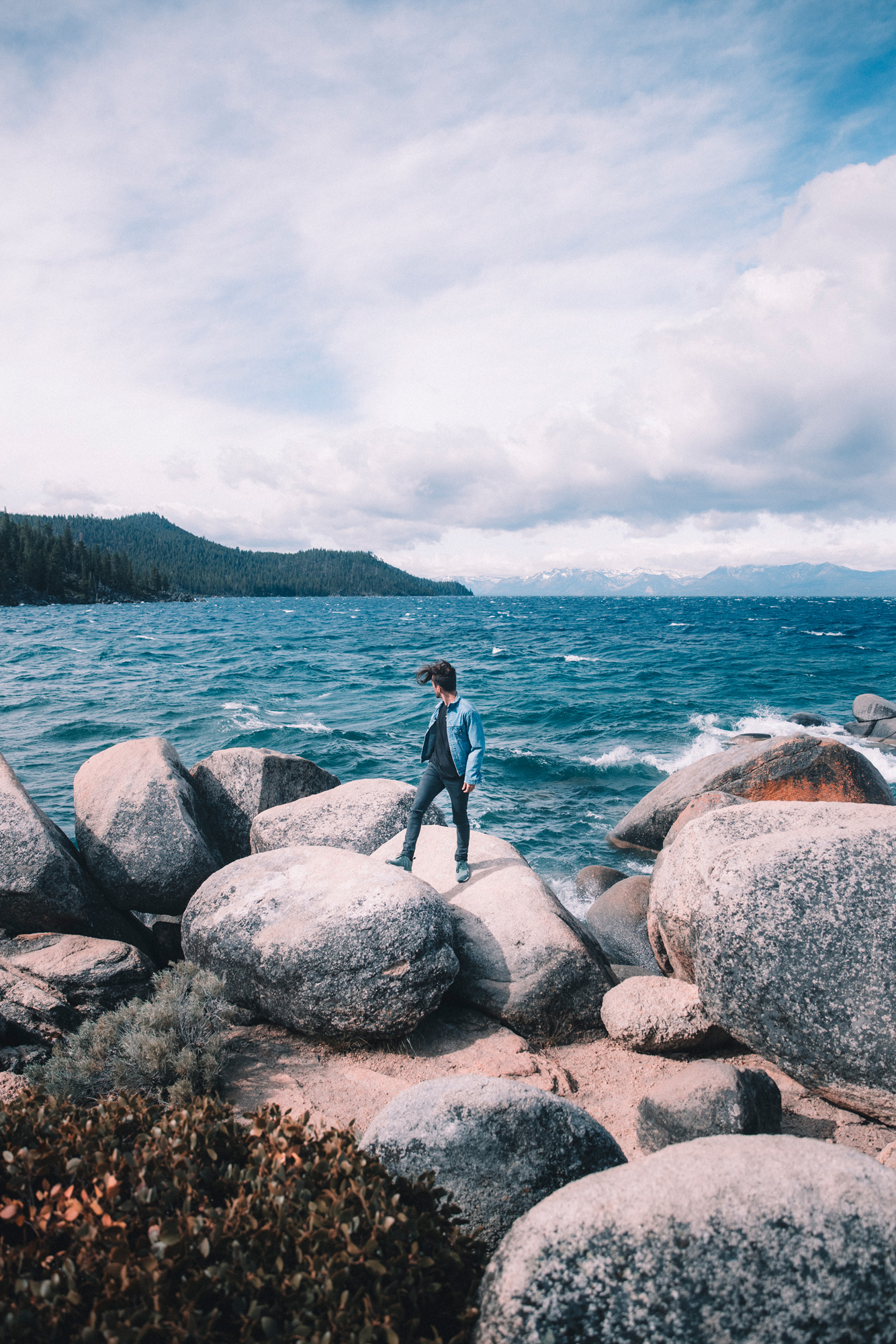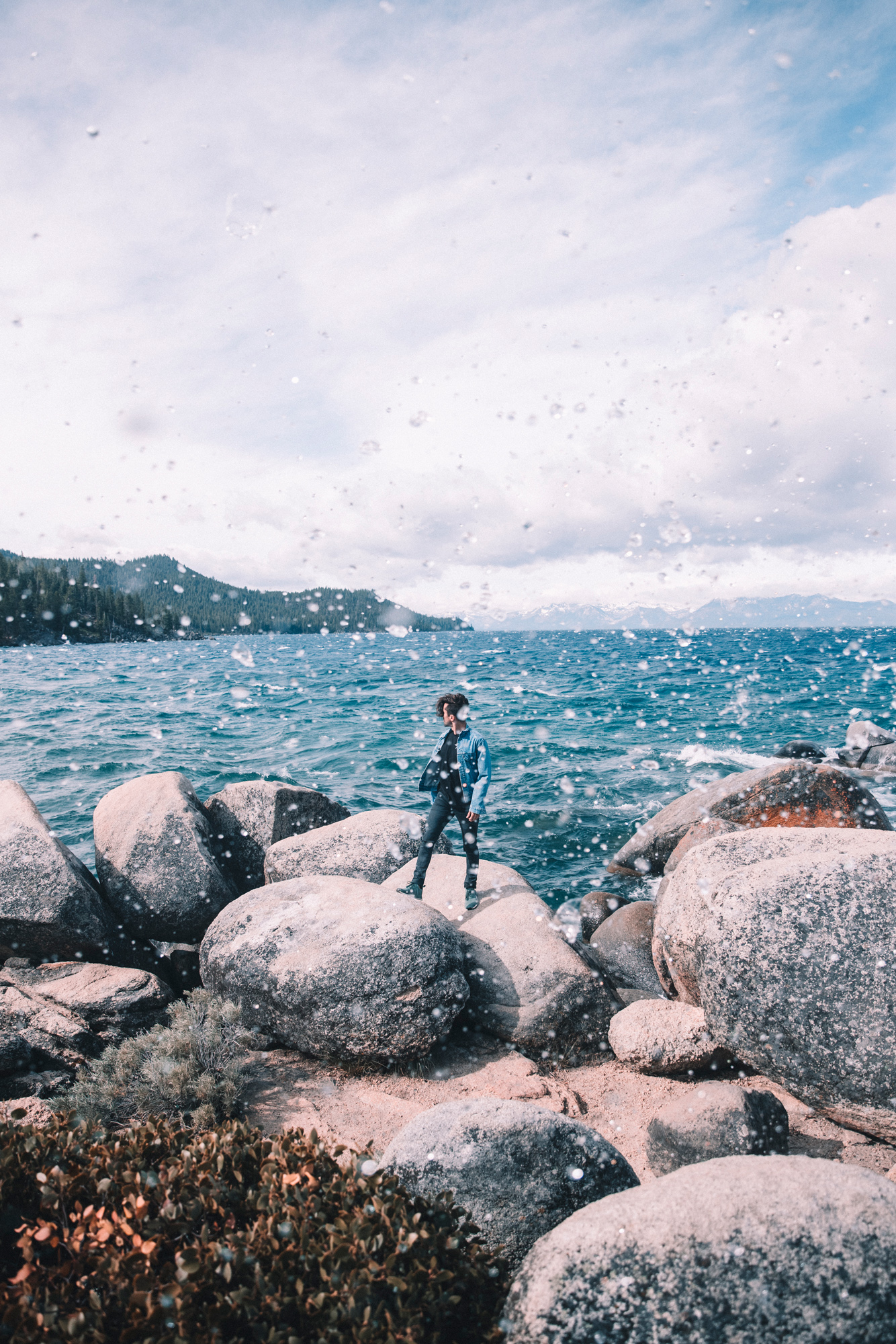 Getting splashed on Chimney Beach!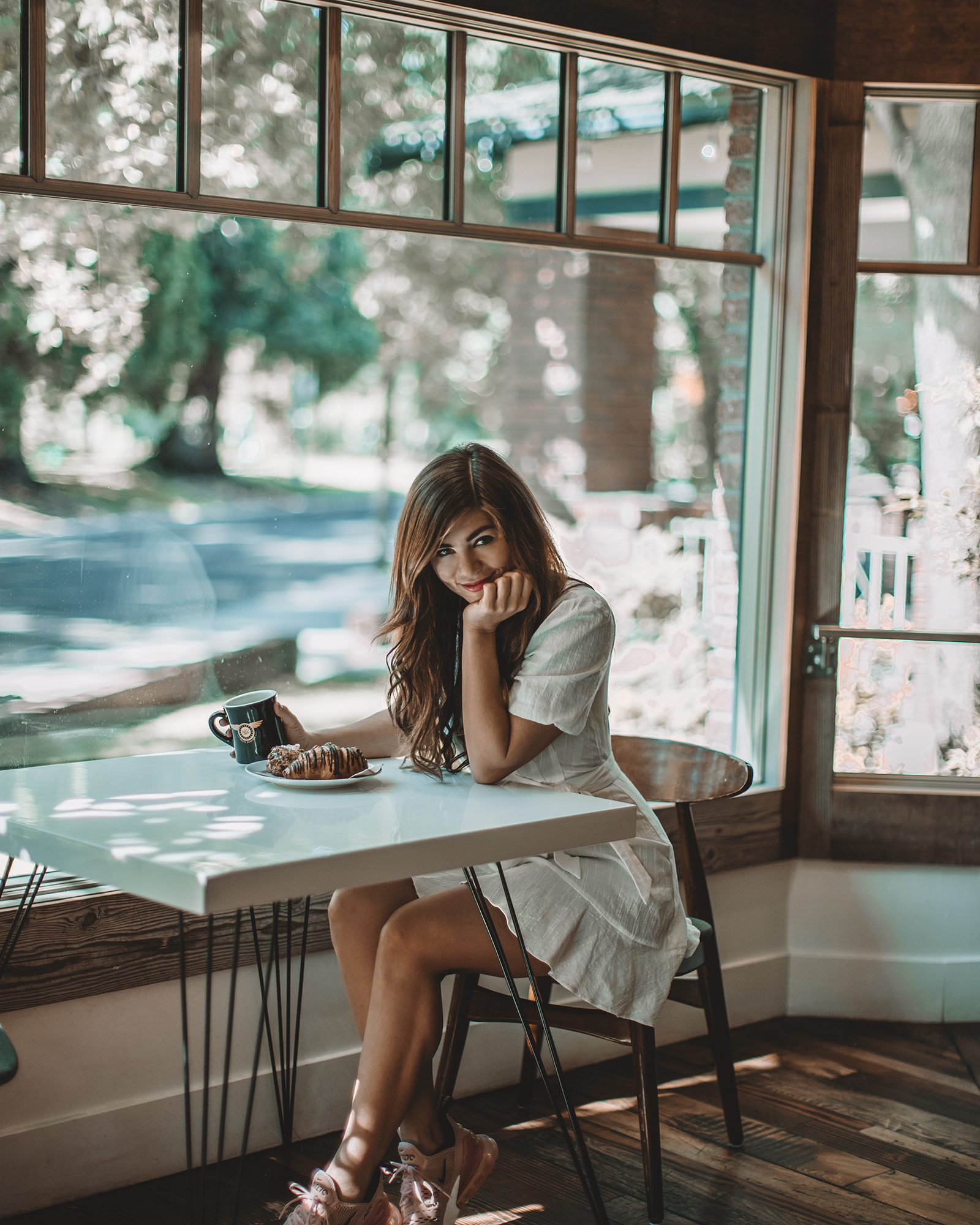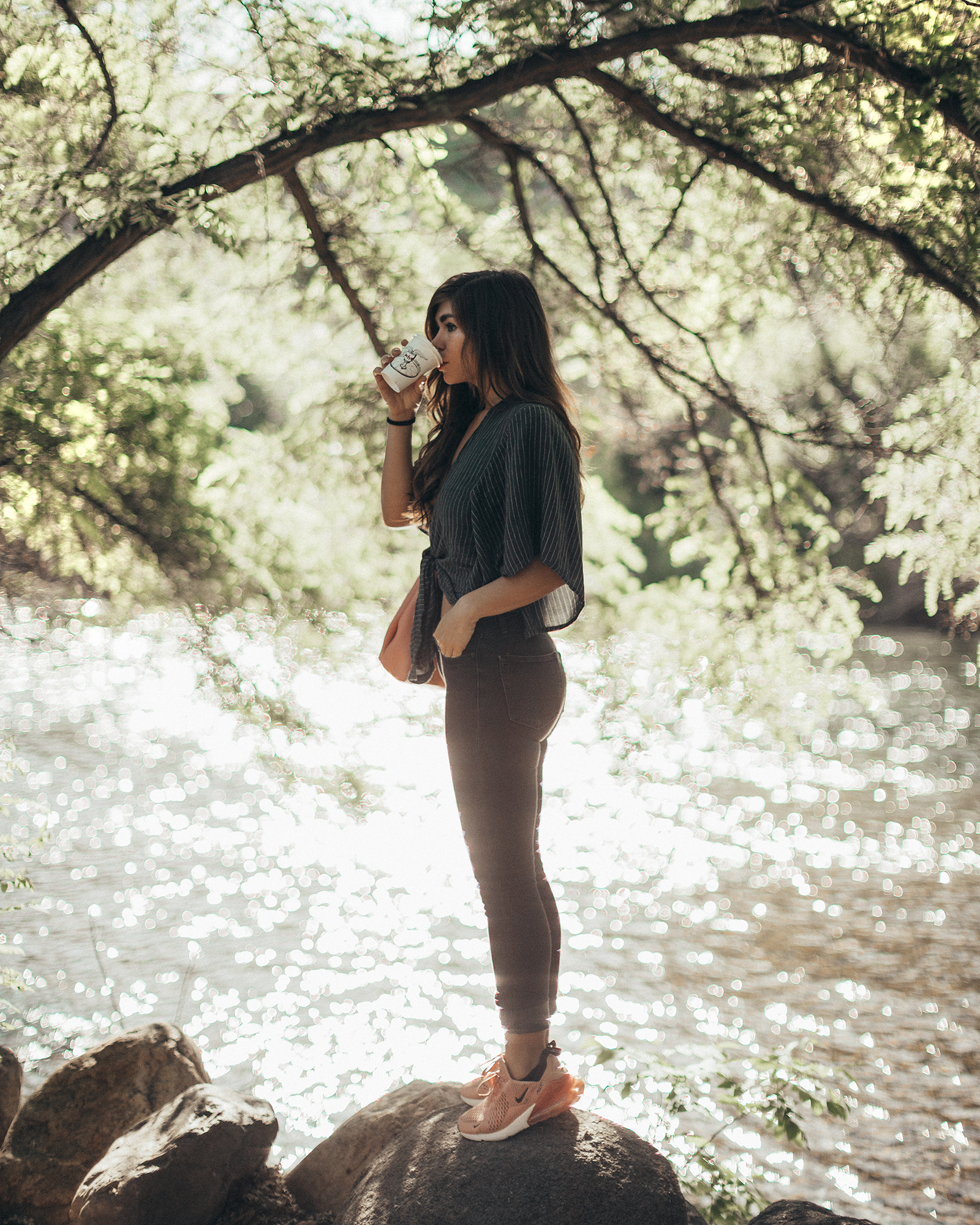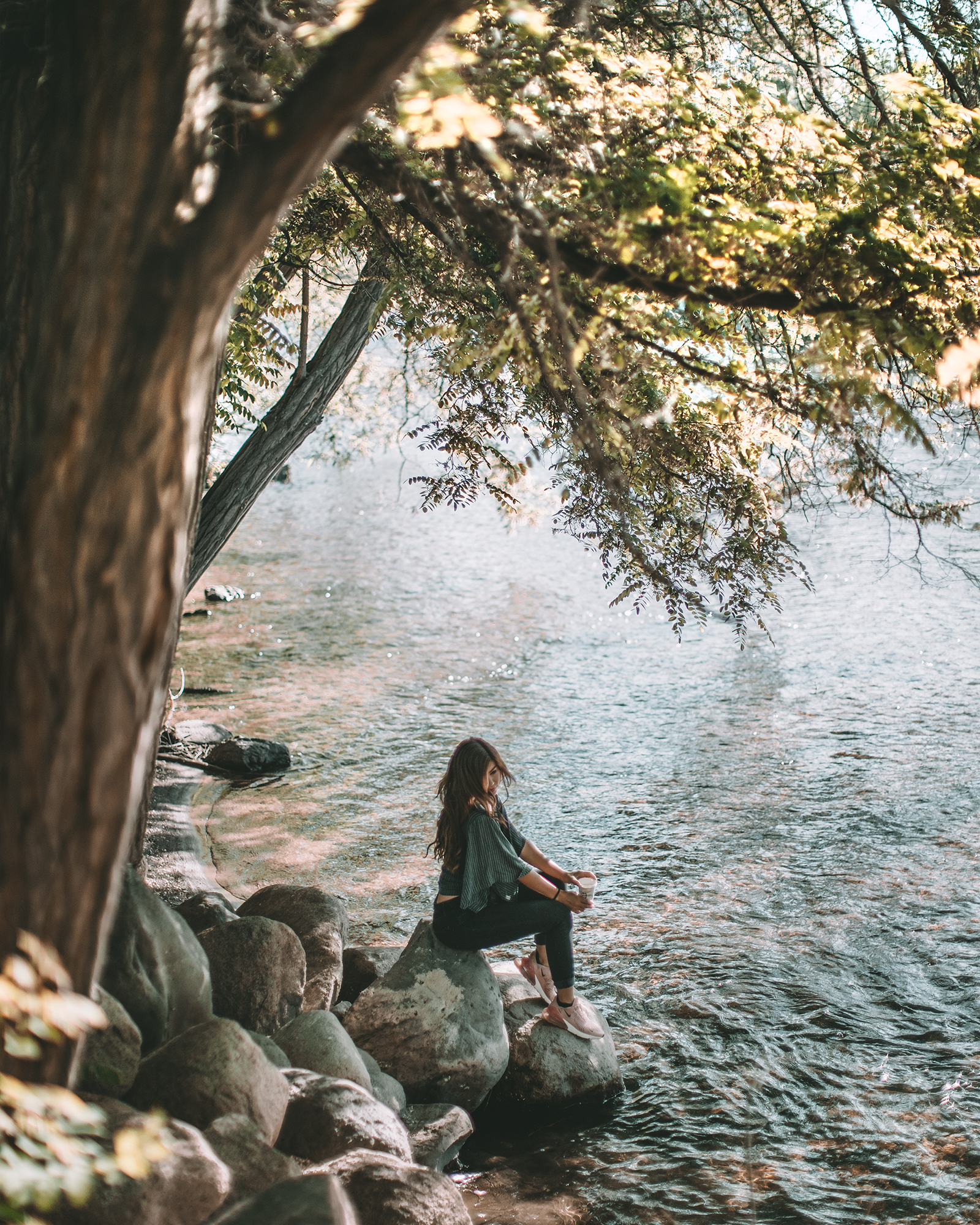 River views just outside The Hub Coffee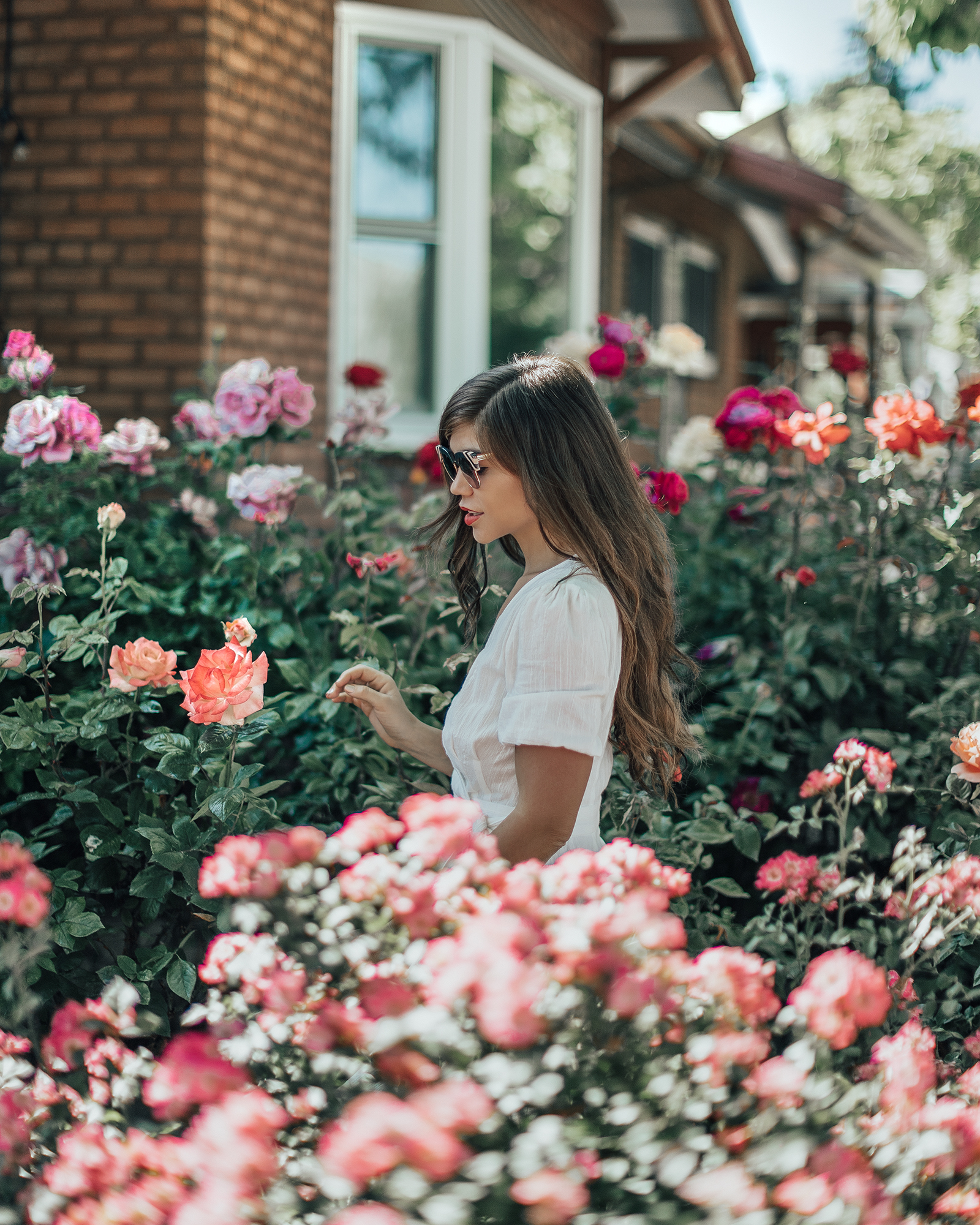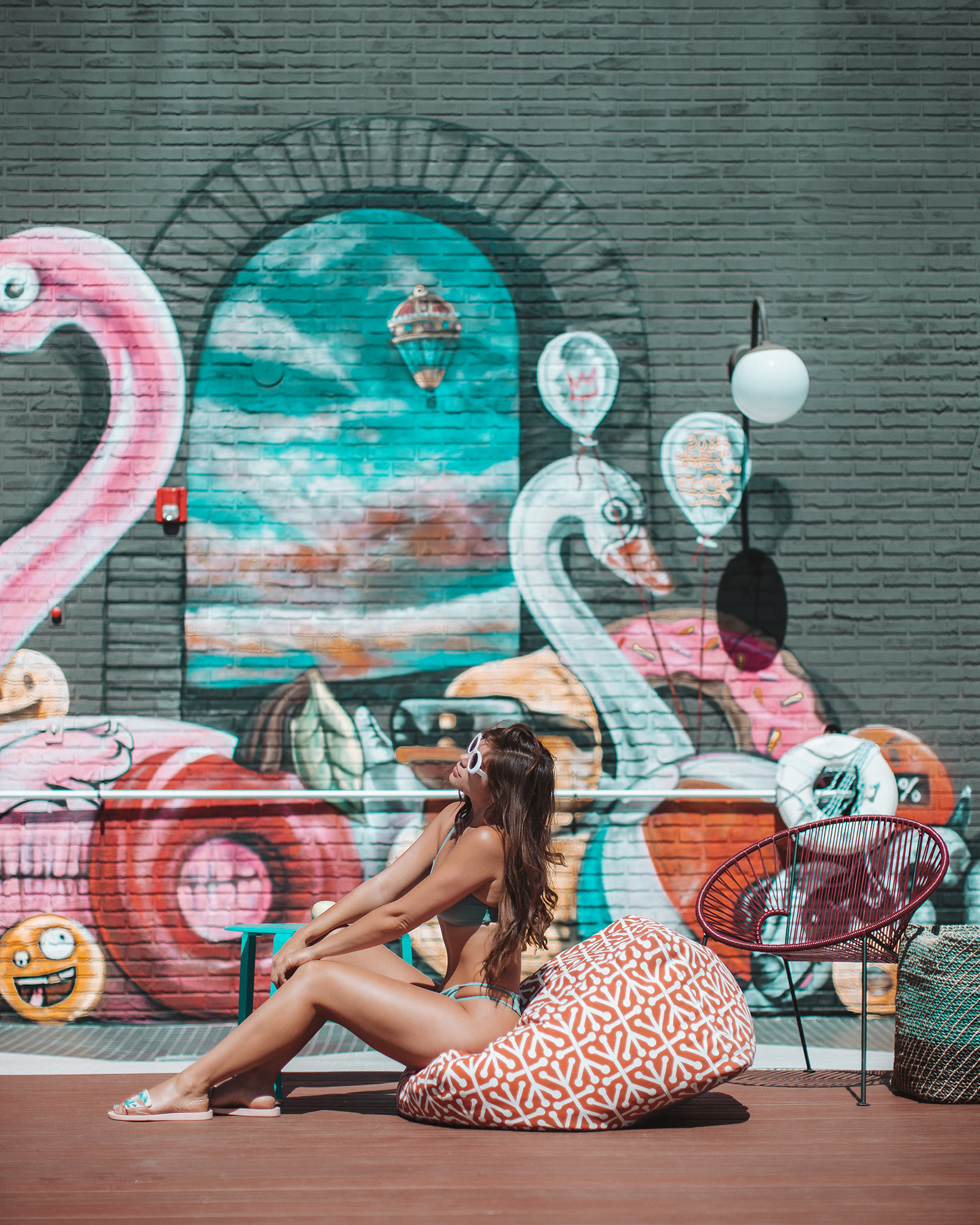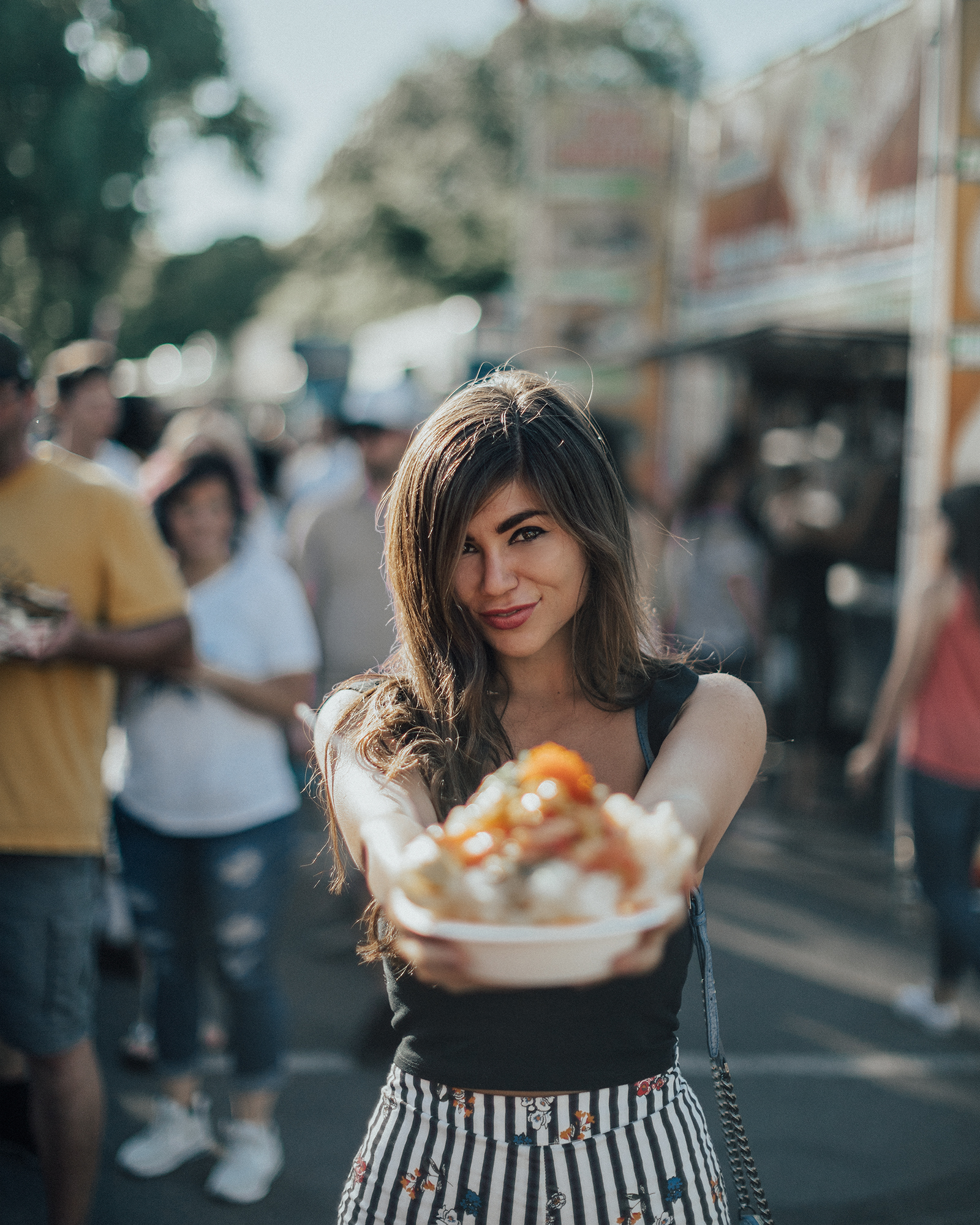 The delicious goods at Food Truck Friday.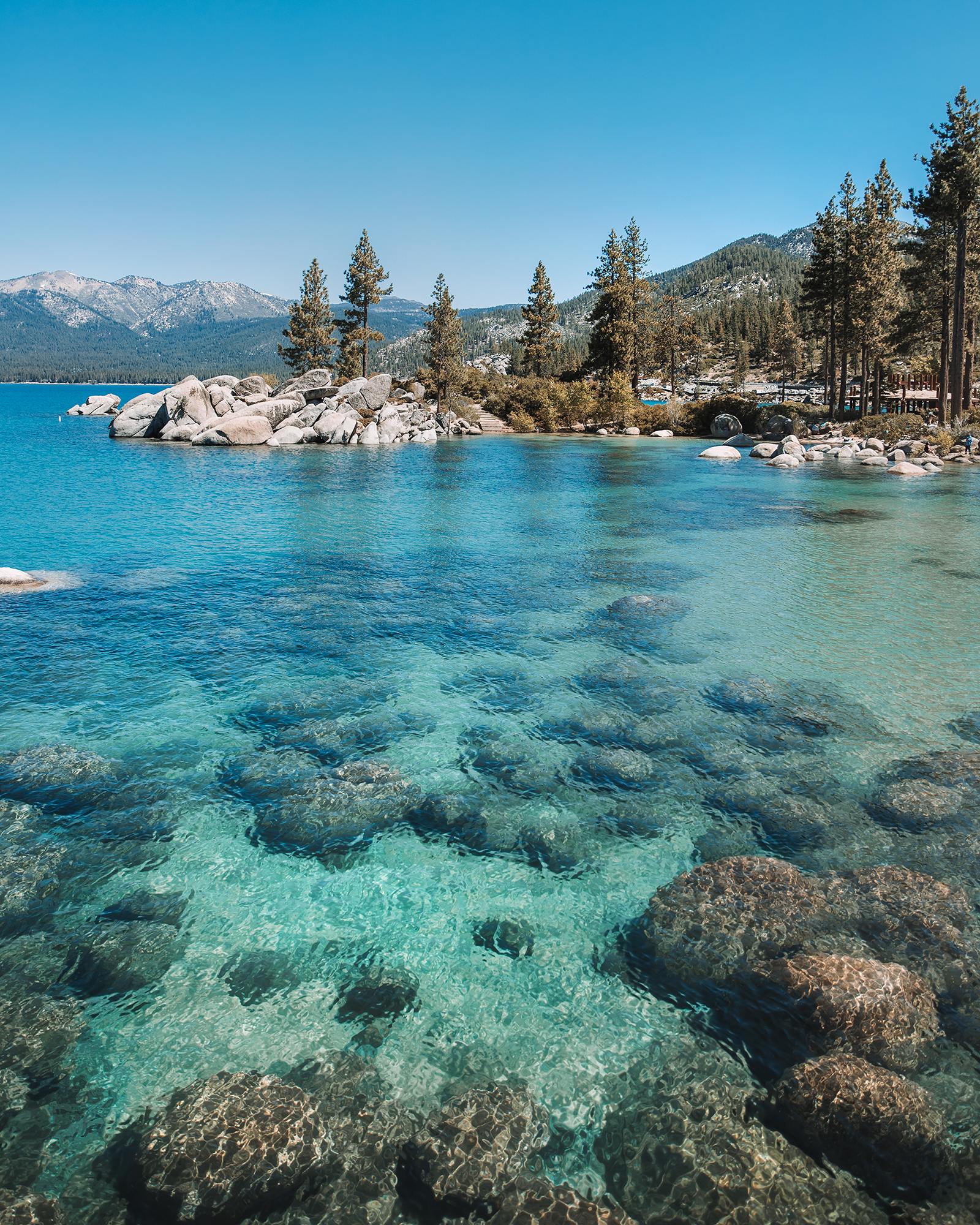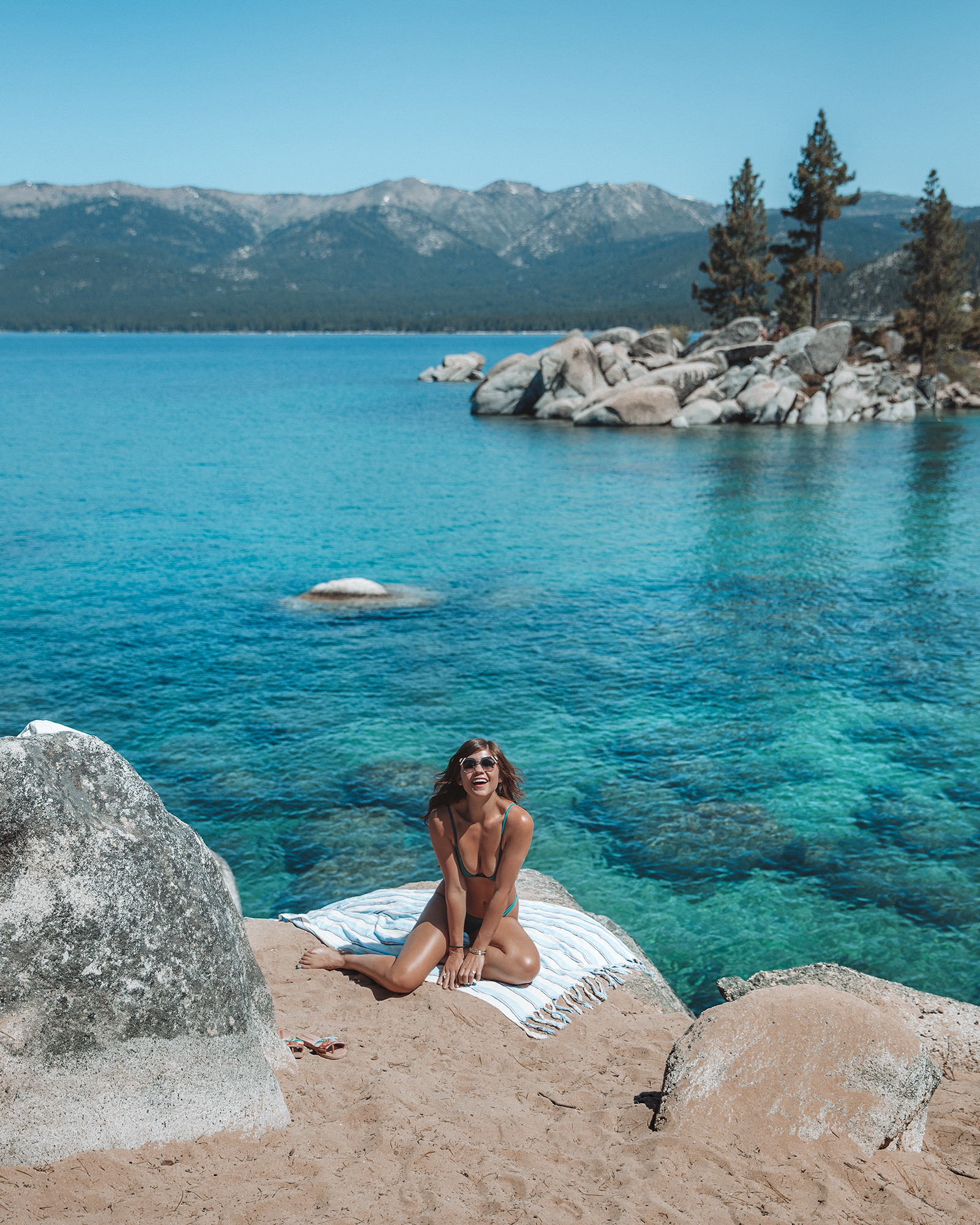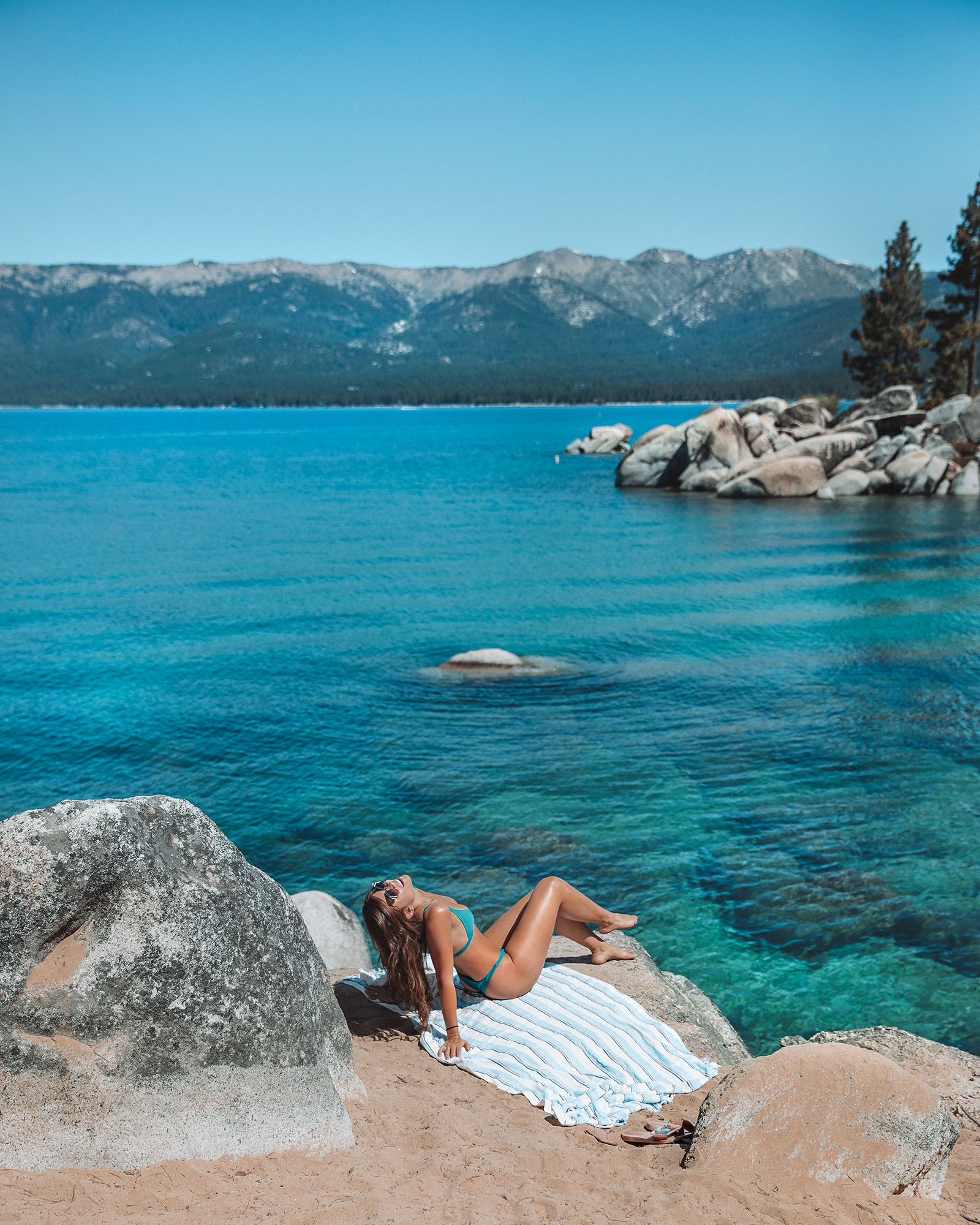 How can you go wrong with a lake this beautiful?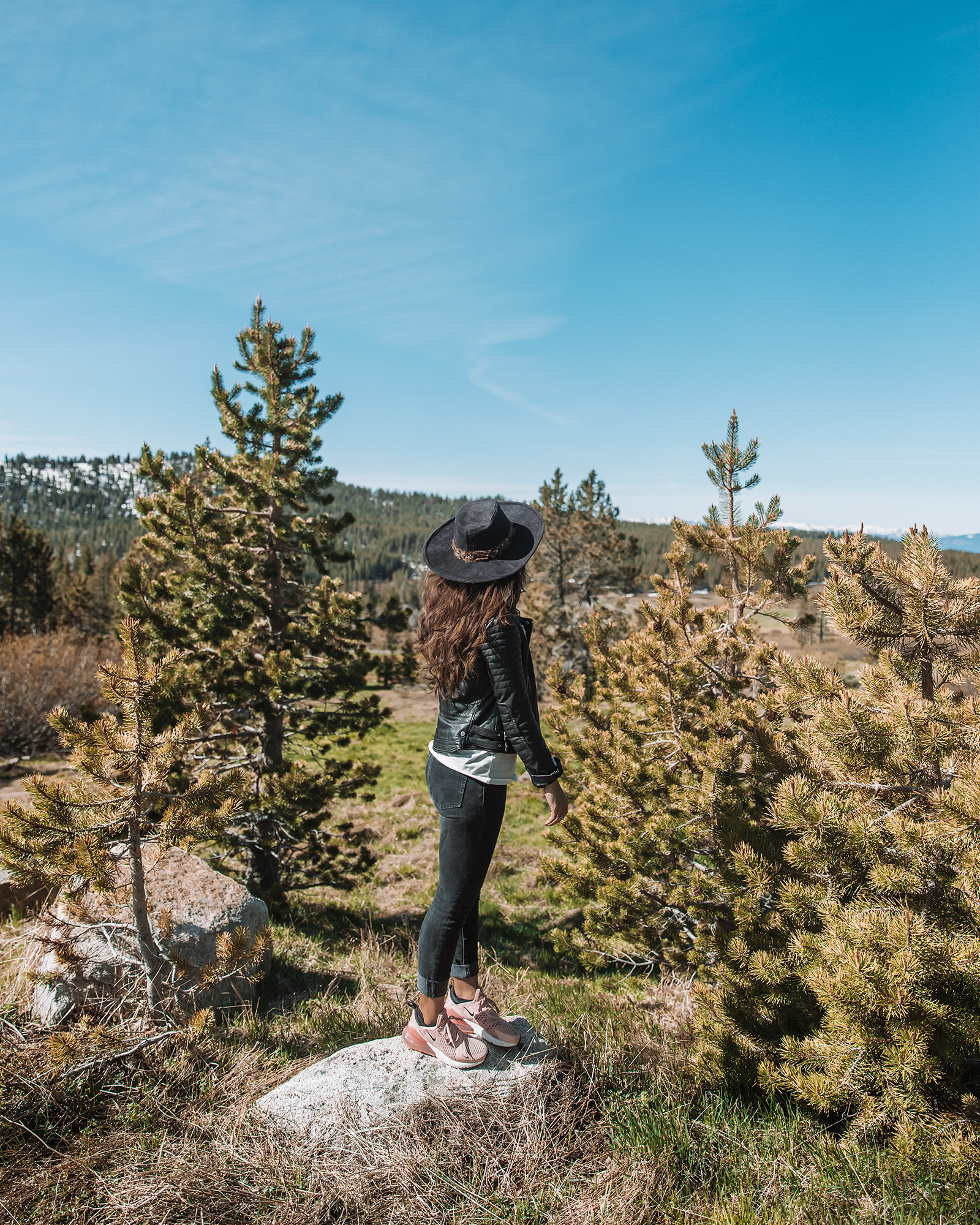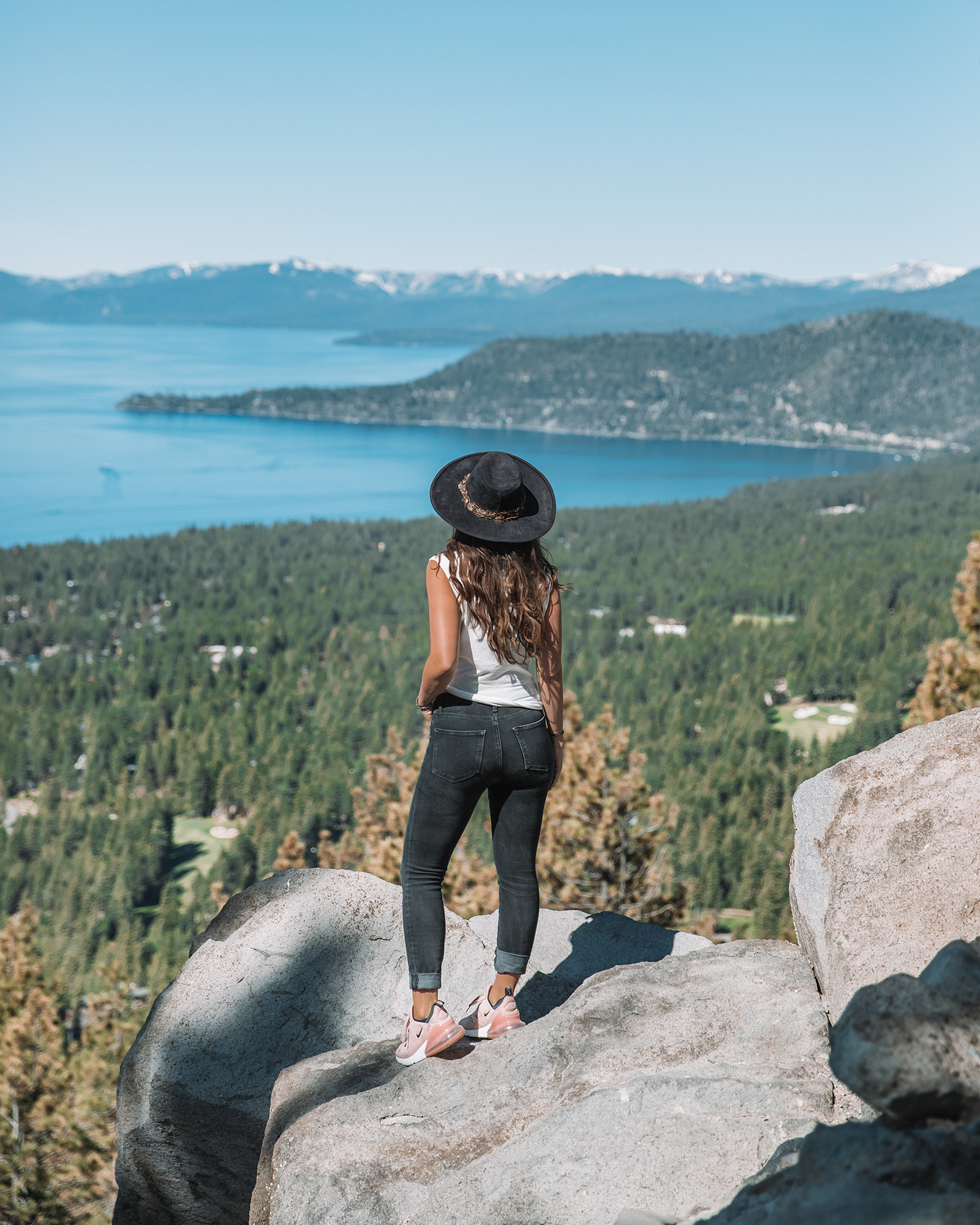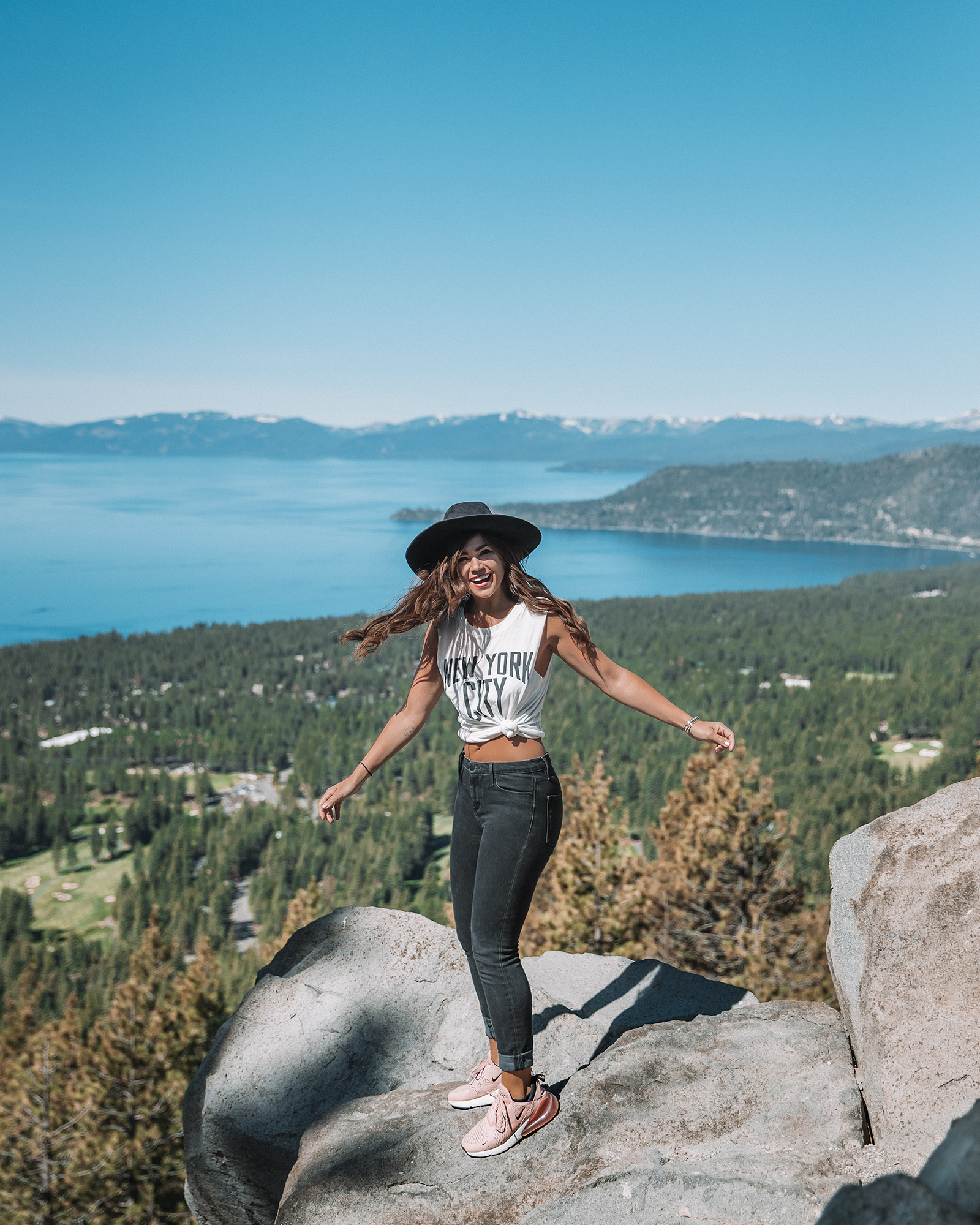 And Mountain views for days!
LIKE THIS POST? PIN IT FOR LATER!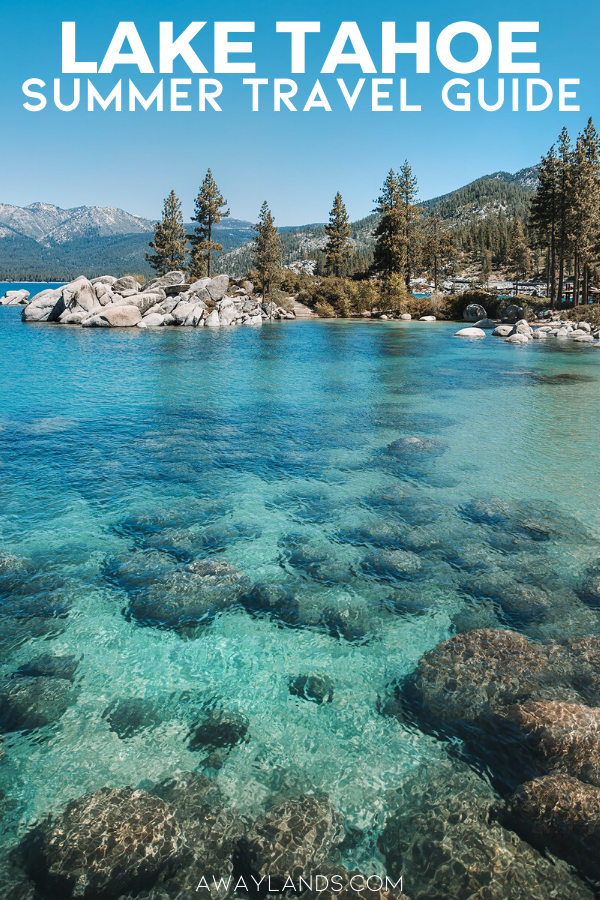 SEARCH HOTELS:
Find the best hotel prices in the search below!