July 7, 2019 Instagram Guides
Photo Guide: The Top 16 Most Instagrammable Places in Vienna, Austria
1. Belvedere Palace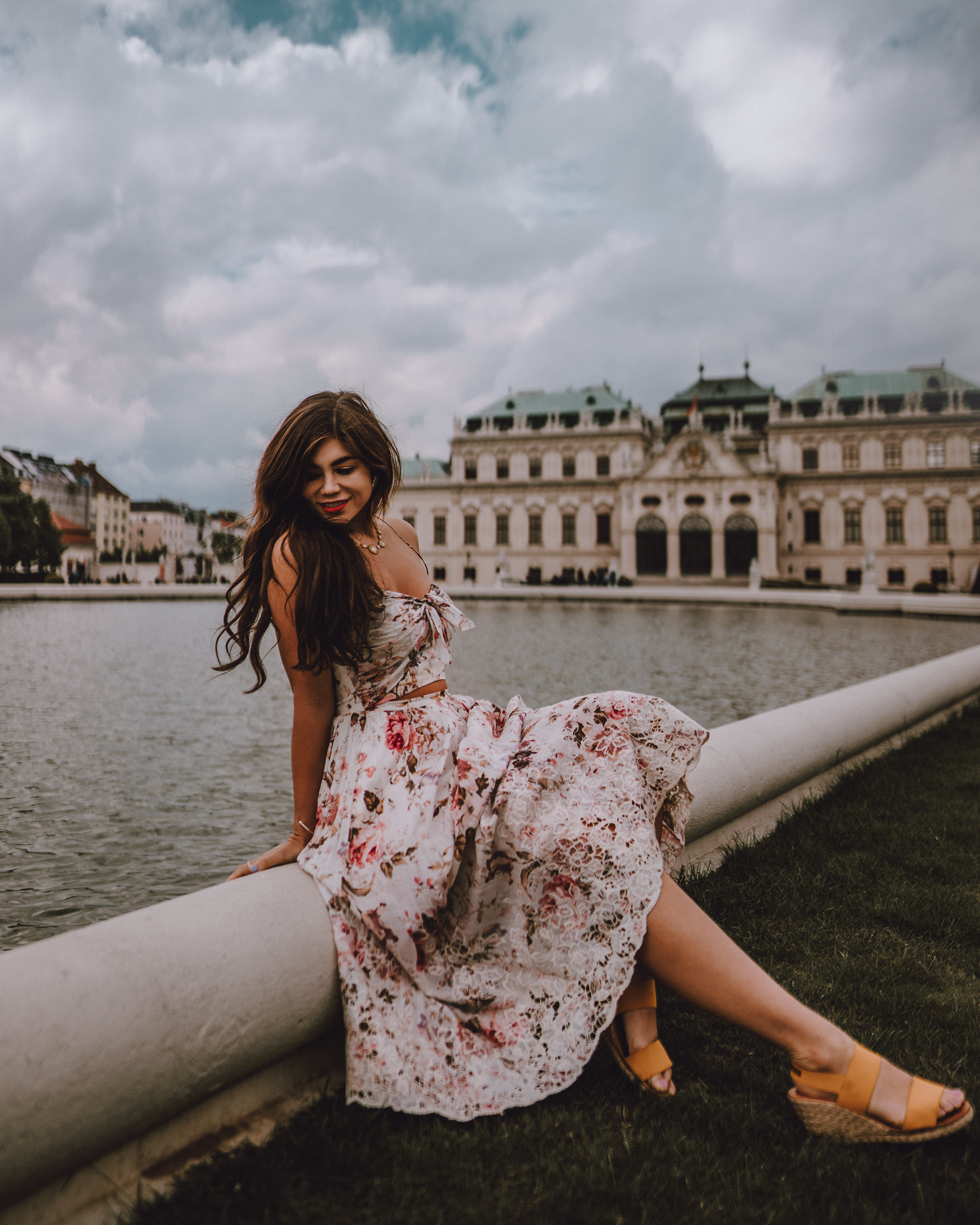 The Belvedere Palace is one of the world's finest baroque palaces, making it a UNESCO World Heritage site and a must-see place for picturesque shots. The palace was once a summer residence to a prince so you'll find only the most sculptured gardens and lavish architecture. Today, the palace is divided into two buildings- the Upper and the Lower Belvedere House as well as a huge garden area joining the two. The Belvedere houses are home to a large collection of Austrian art dating from the Middle Ages to the present day, as well as notable works by renowned international artists. Start at the Upper Belvedere House and make your way downhill, stopping at the reflecting pool in the garden, and onto the Lower Belvedere House. Just visiting the gardens is free!
2. Fenster Café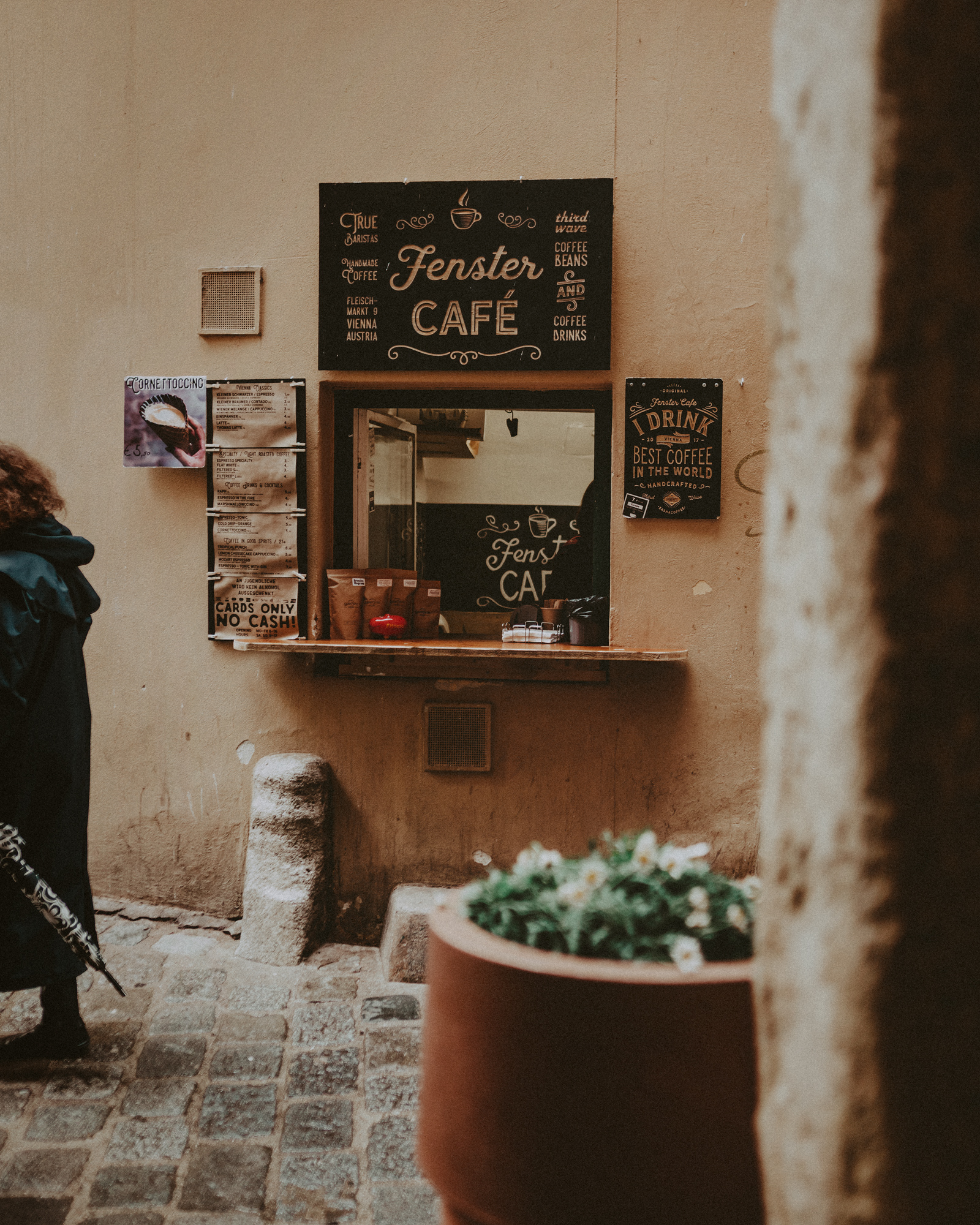 Coffee addicts unite! Tucked down a narrow cobble street road, in the old district part of Vienna, this hole-in-the-wall joint serves some of the best coffee. If you're lucky enough to get to Fenster Café when there is no line, place your order through a window and sip your drink outside while enjoying the view. This little gem of a coffee shop has everything. Whether you're looking for a classic espresso or a specialty drink, locals and tourists will tell you this is the place to go for your coffee fix. Check out a customer favorite Marshmallowccino - cappuccino made with marshmallow fluff or a cappuccino served in an ice cream cone called the Cornettooccino. It's the perfect afternoon pick me up during your packed day of sightseeing.
3. Fleischmarkt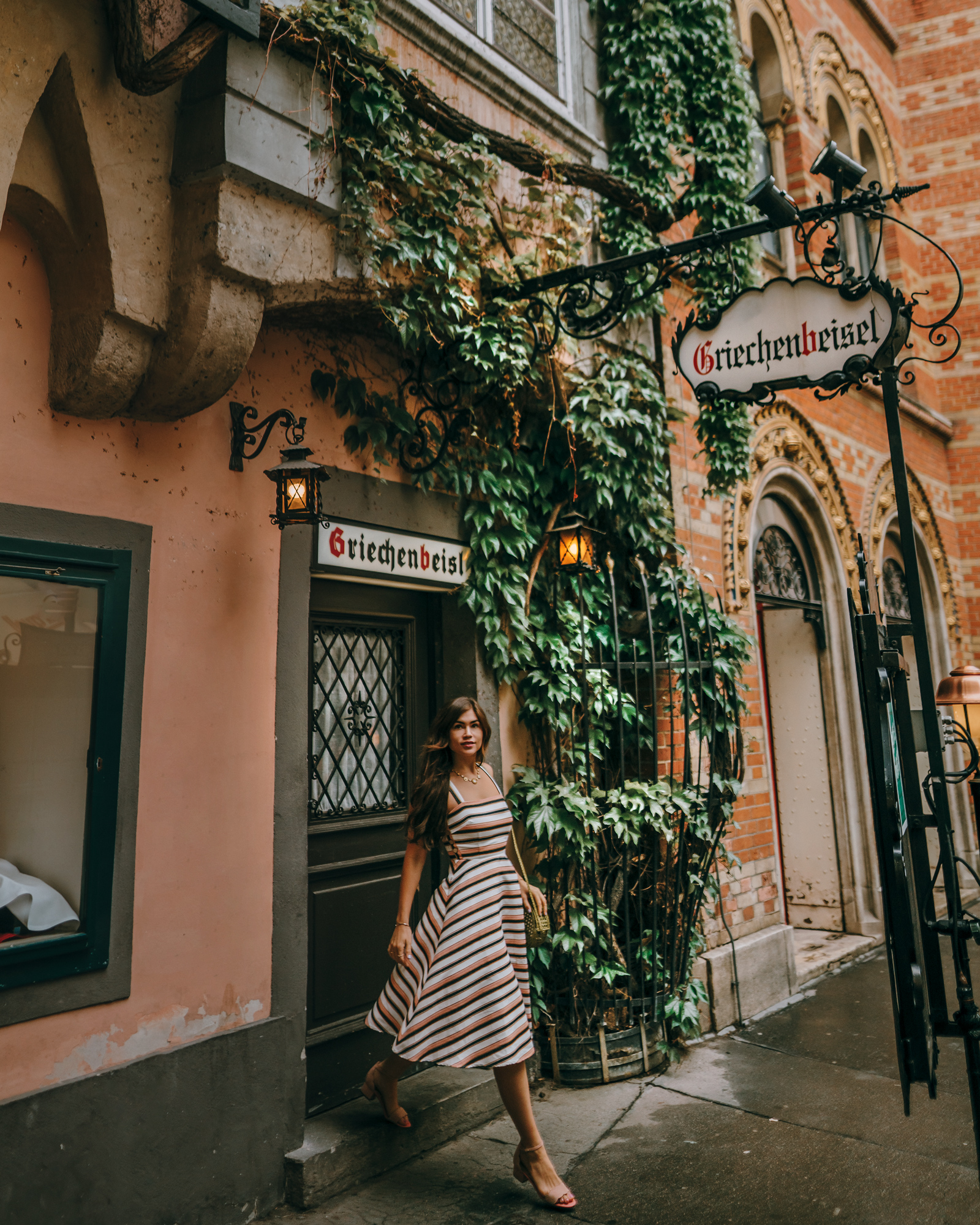 Stroll through the narrow streets of Fleischmarkt and you will find a well-preserved buildings and houses full of history. The Fleishmarkt District gets its name from the medieval times when butchers worked along the streets and many of the surrounding homes are still owned by famous merchants today. You'll get a glimpse of Vienna's oldest church, the tiny Romanesque Ruprechtskirche as well as the Stadttempel Synagogue which survived Kristallnacht. Today the district is filled with lively cafés and shops, busy with locals who live close by. After as well as tipsy bar crawlers who get lost in the alleys. That's where it gets its nickname Bermudadreieck—the Bermuda Triangle.
4. Bitzinger Würstelstand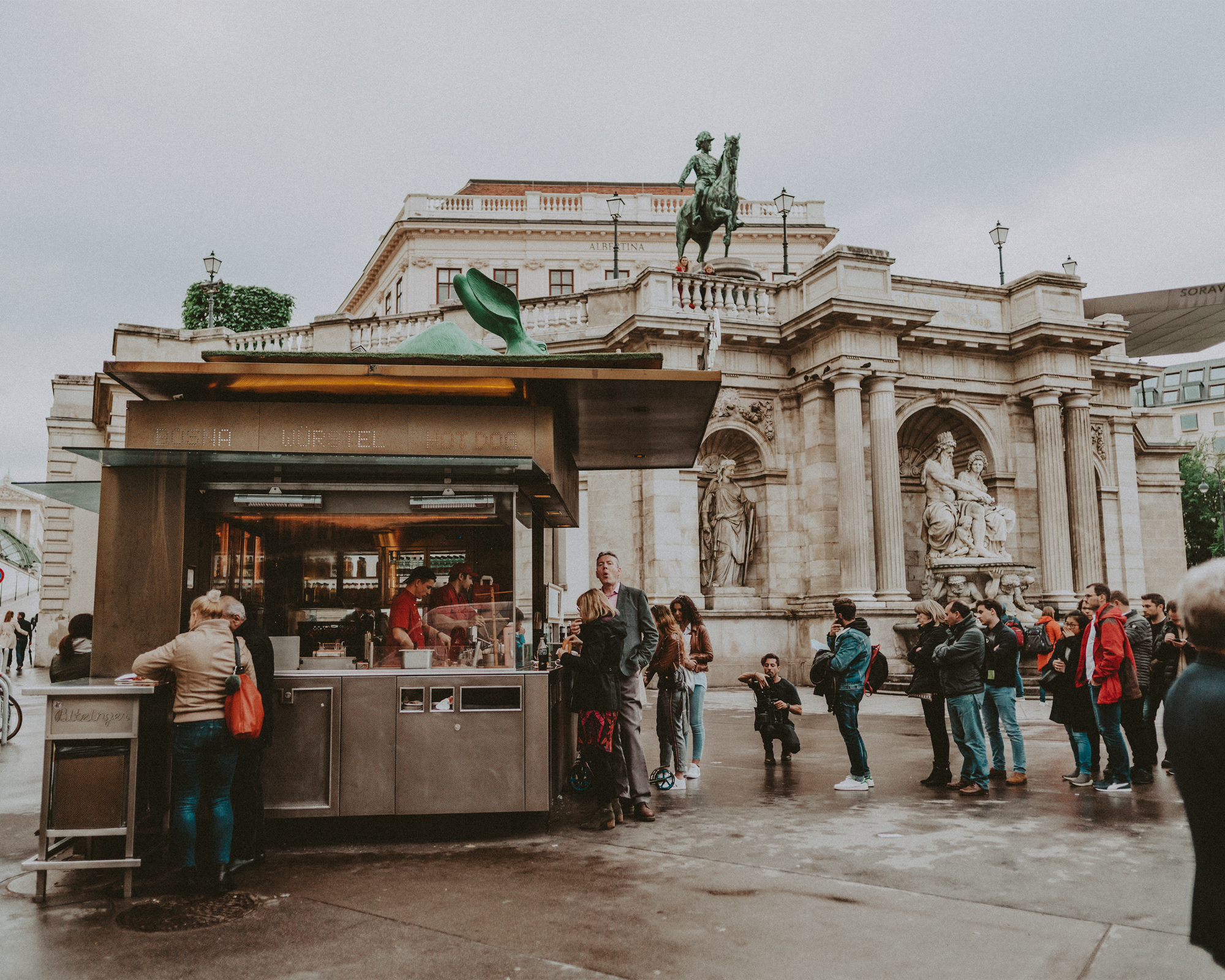 There are sausage stands all over Austria but only a couple that are worth waiting in long lines for. Don't get thrown off by the bunny on top - the people at Bitzinger Würstelstand know what they're doing! The large wursts are served in a hollowed out French roll with your choice of condiments. This stand is known for its Käsekrainer Austrian Cheese Sausage (our favorite!) and a slice of bread topped with some mustard of your choice. Their mustard flavors come in süss (sweet) or scharf (hot) for the more adventurous! Bitzinger also has beer on tap so grab a brew and sausage and walk down to the nearby park to enjoy people watching - and the fountain directly behind the stand is a stunning photo spot all in it's own.
5. Albertina Museum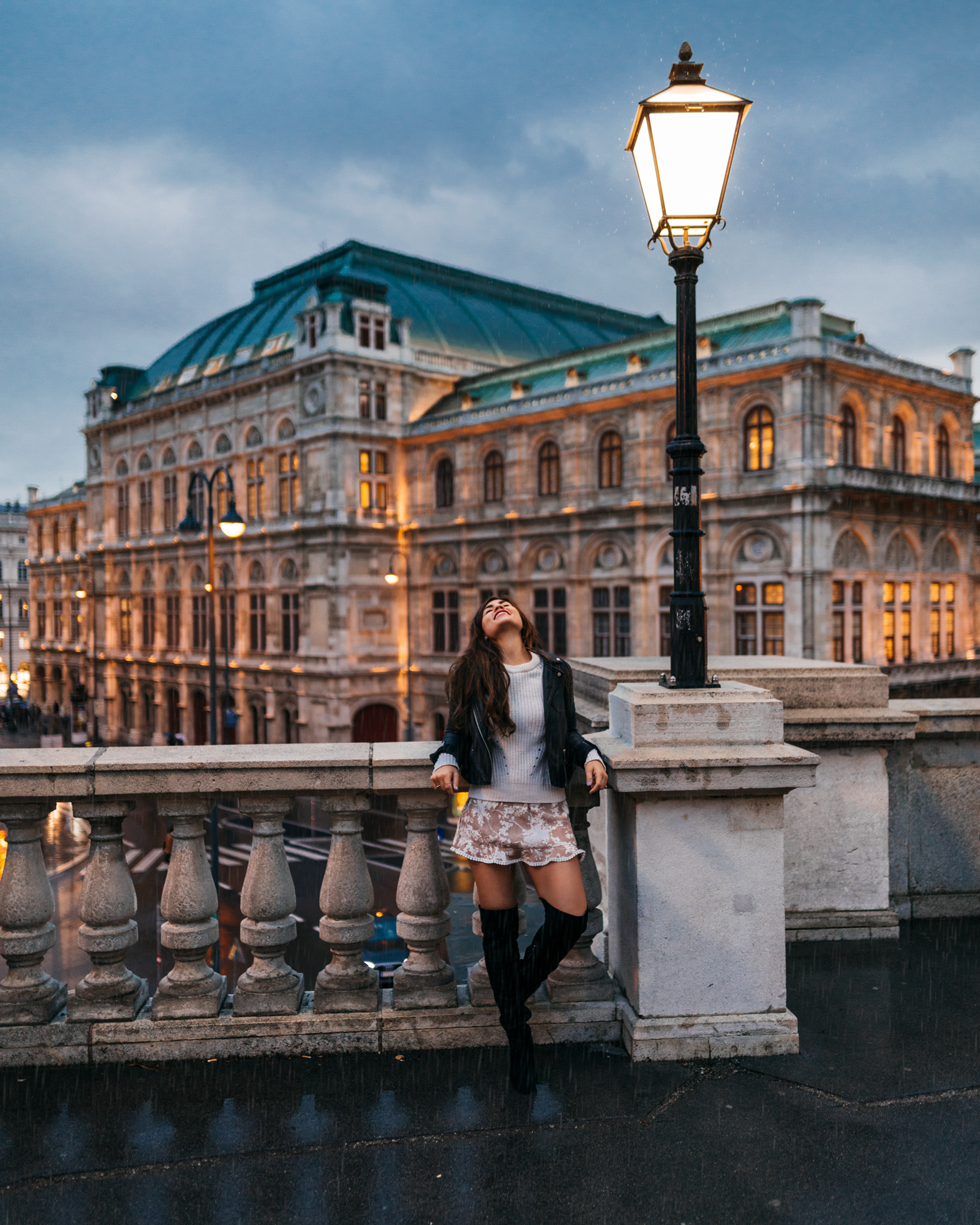 The view of the opera house from the (free and open to the public) roofdeck of is an incredible place to stop - and so is the decorated staircase leading up to it. Inside the Albertina Museum is a must-stop for history buffs! Albertina is home to over 50,000 paintings featuring exhibits from artists such as Henry Matisse and Pablo Picasso, making it one of Austria's most popular museums. It is also home to one of the largest print collections with over a million items. Before you go in, walk along the front entrance and take a moment to snap some photos with a clear view of the State Opera House in the background. The Vienna Pass gets you free admission into this museum which would normally cost 16 euros for an adult.
6. Vienna Opera House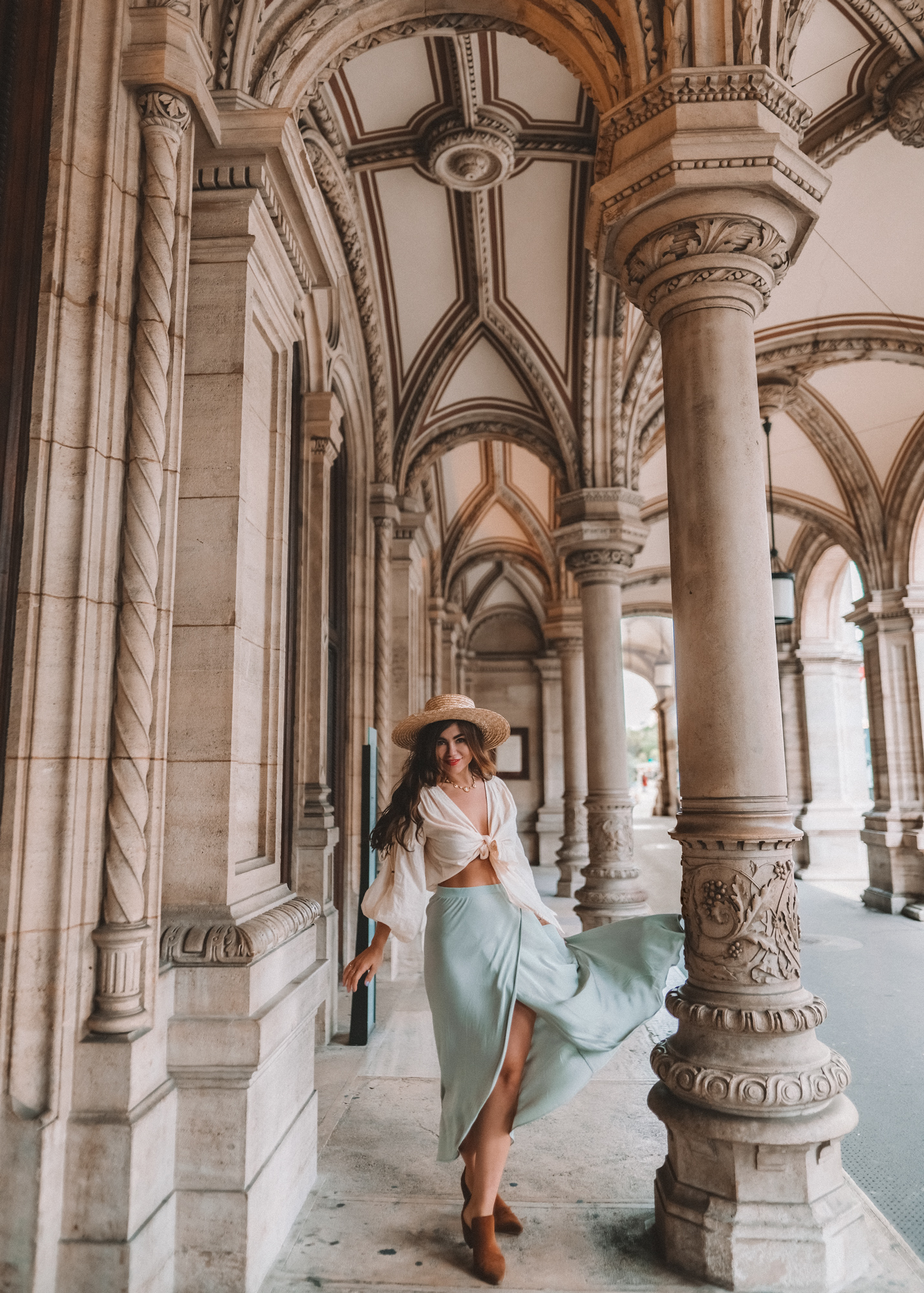 The Vienna State Opera is widely considered to be one of the most reputable opera houses in the world. After all, Vienna was home to one of the world's most popular opera composer - Mozart! Each year, the opera house puts on 350 performances of operas and ballets. If you're lucky enough to book a show, come early to take exterior building shots. The original structure was preserved but was redecorated in a Renaissance style, making for some regal photos.
7. Saint Charles Apothoke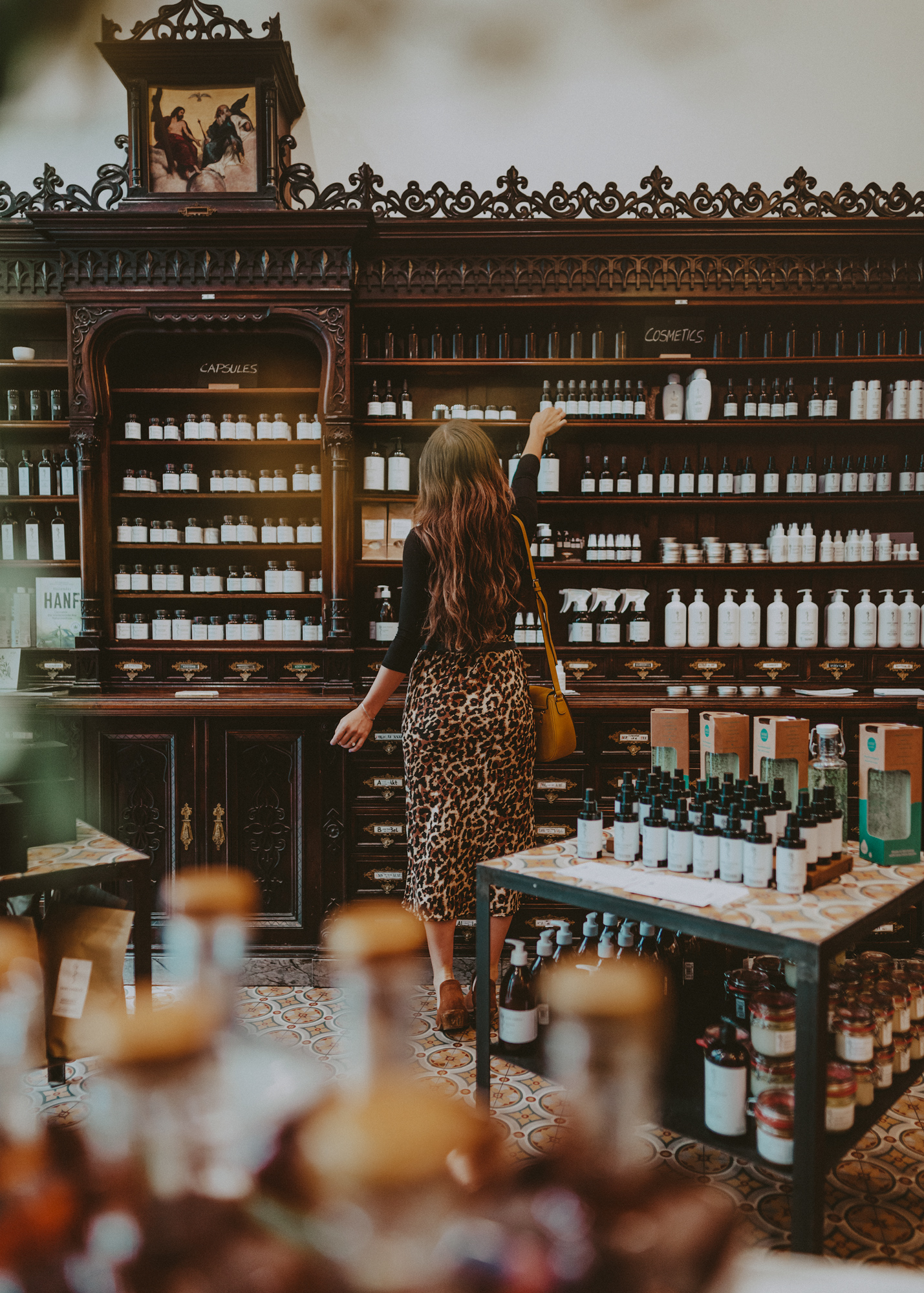 Take a peek inside the Saint Charles Apothoke and you'll want to step inside to explore all the goods inside. You'll immediately be met with the sight of dark wood cabinets and the smell of local herbs. This pharmacy has been around since the late 1800s and is famous for selling products based on traditional European medicine as well as developing high-quality natural remedies. A lot of their products are based on herbs and roots occurring in nature. It's a perfect spot to shop for some souvenirs. Check out one of their most popular products: the pharmacist's cloves and thyme scented soap. For make-up lovers, they also sell natural cosmetics that are 100$ purely organic and made of the highest quality.
8. Butterfly Garden
Located a five minute walk from the Vienna State Opera, the Schmetterlinghaus is a tropical oasis right in the heart of the city. Also known as the Imperial Butterfly House, this beautiful building is home to 400 unique butterflies as well as exotic plants from tropical worlds away. The glass greenhouse located at the corner of the palace court garden is a place to enjoy some quiet right in the heart of the city. The building is an example of Vienna's ornate and stunning architecture. To get a photo with less people - visit on a weekday and early in the morning.
9. Damou Canal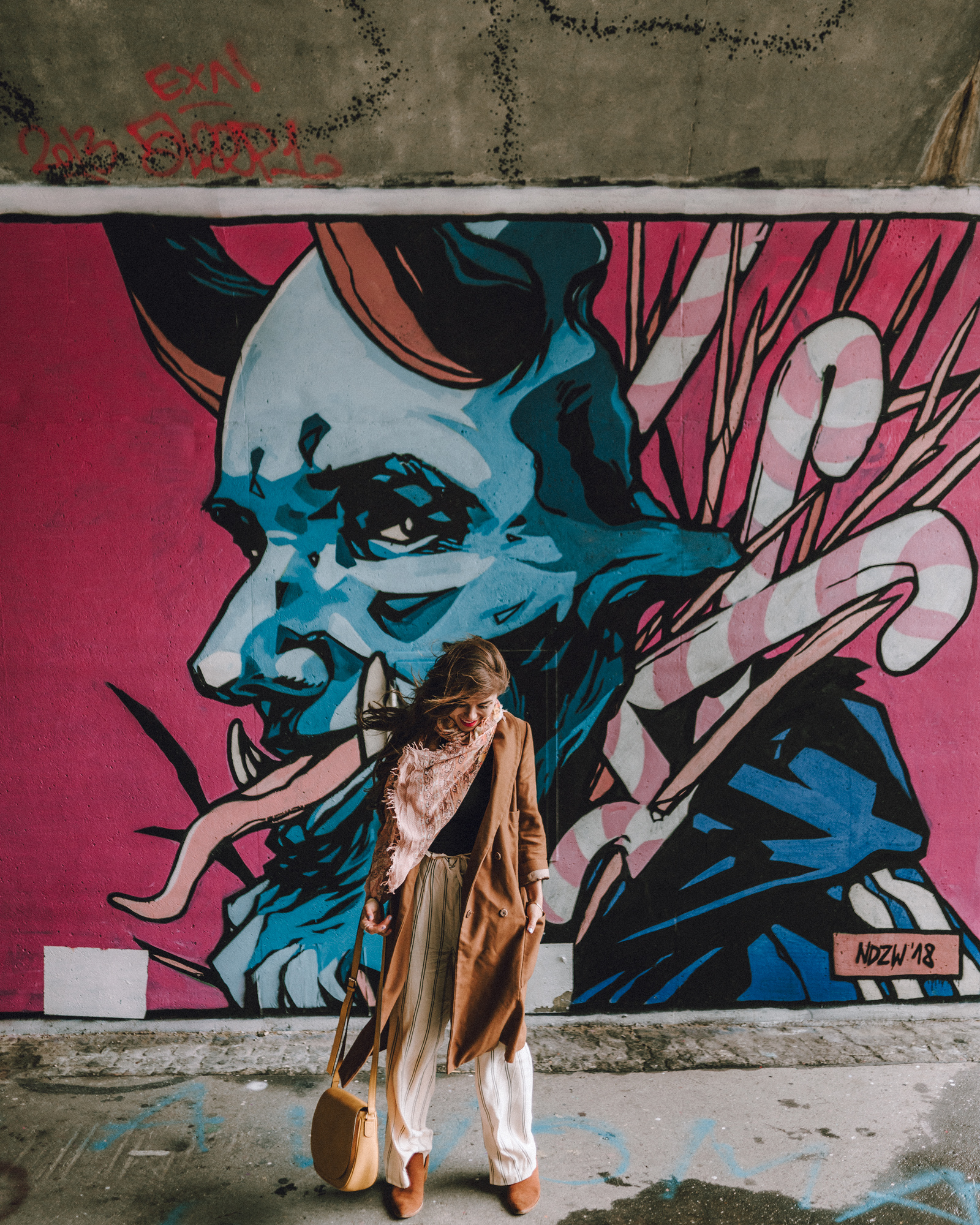 For those interested in seeing great views of the city, the paved pathways along the Damou Canal are a great place for an afternoon stroll. The Danube canal is lined with tons of beach bars and trendy places to grab a bite to eat. Check out our favorite gelato shop, Eissalon Am Schwedenplatz, located just outside the U-Bahn station. They carry a wide assortment of authentic Italian gelato flavors - a nice treat especially in the summer! For those in a time crunch, rent a bicycle and hop off when convenient to see the sites at your own pace.
If you're not in the mood to walk or bike, there are a couple of companies that offer an hour long boat tour along the banks of the canal. On your tour you'll see beautiful scenery as well as historic landmarks and castles. The area is also home to Vienna's biggest legal graffiti zone so you'll be sure to come across all sorts of interesting street art.
10. Giant Ferris Wheel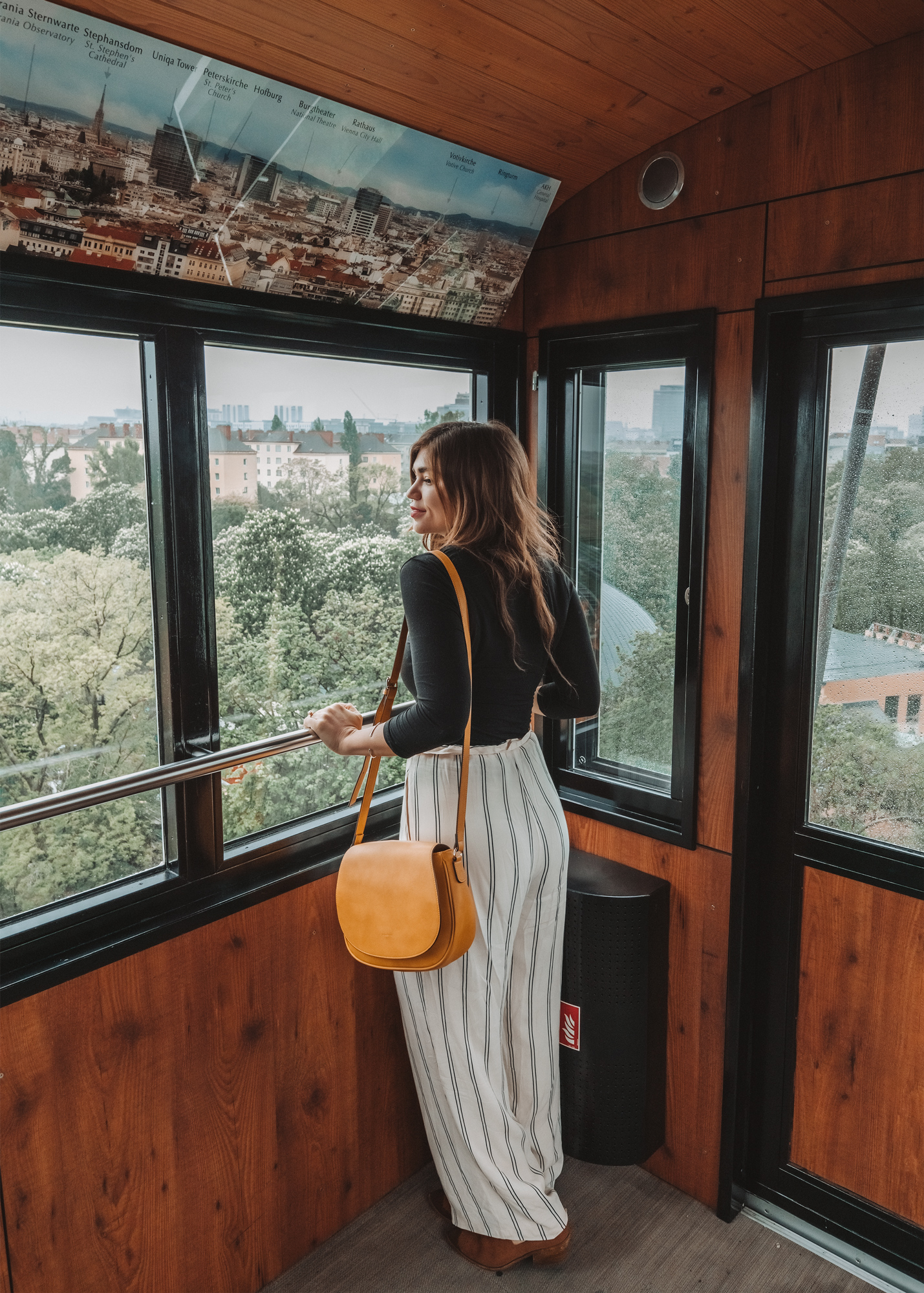 Vienna's Giant Ferris Wheel has been offering some of the best views over the city since 1900. The ferris wheel is an iconic part of the city, located near the entrance of the Wurstelprater amusement park in Leopoldstadt. Standing at more than 200 feet tall, the huge ferris wheel is one of the city's most iconic landmark and draws tons of tourists each year. For stunning nighttime views of the city lights, head over after sunset. If you're looking to make your time there extra special, you can arrange a dinner, coffee, wedding, or other special event in one of the 15 cabins! Tip: the Vienna Pass gets you free entry into Vienna Giant Ferris wheel.
11. Aurora Rooftop Bar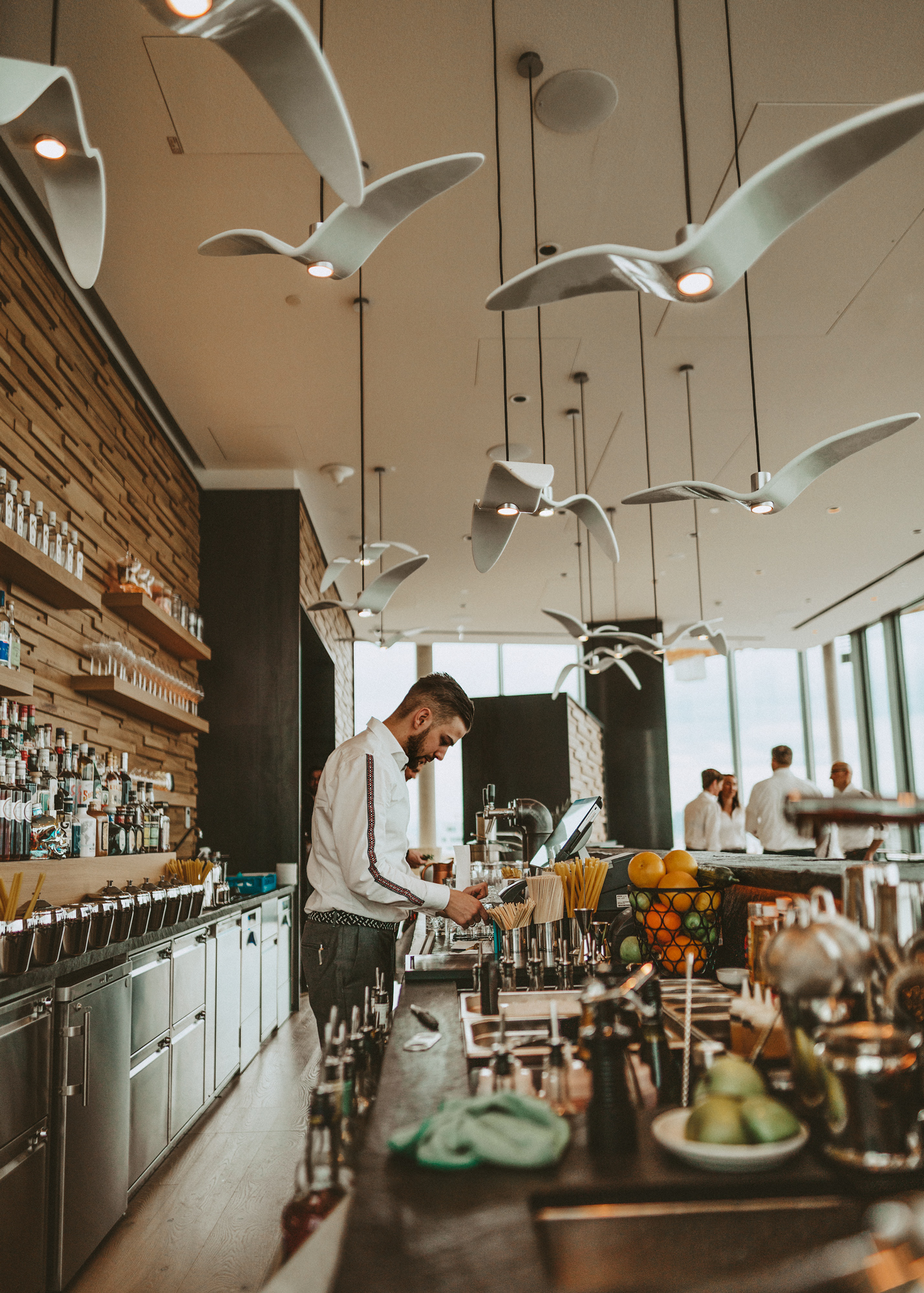 Located on the 16th floor of the brand new Andaz Vienna, Aurora Rooftop Bar has stunning views of the city, gorgeous decor, and a large outdoor roofdeck in the summer time - not to mention beautifully crafted unique cocktails, topped with edible flowers and smoke chambers. Inspired by the word "Aurora," the bar follows a Norther Lights theme, featuring a Scandinavian menu. Photo tip: come a little before sunset to get panoramic views of the city in that golden light.
12. Cyclist Cafe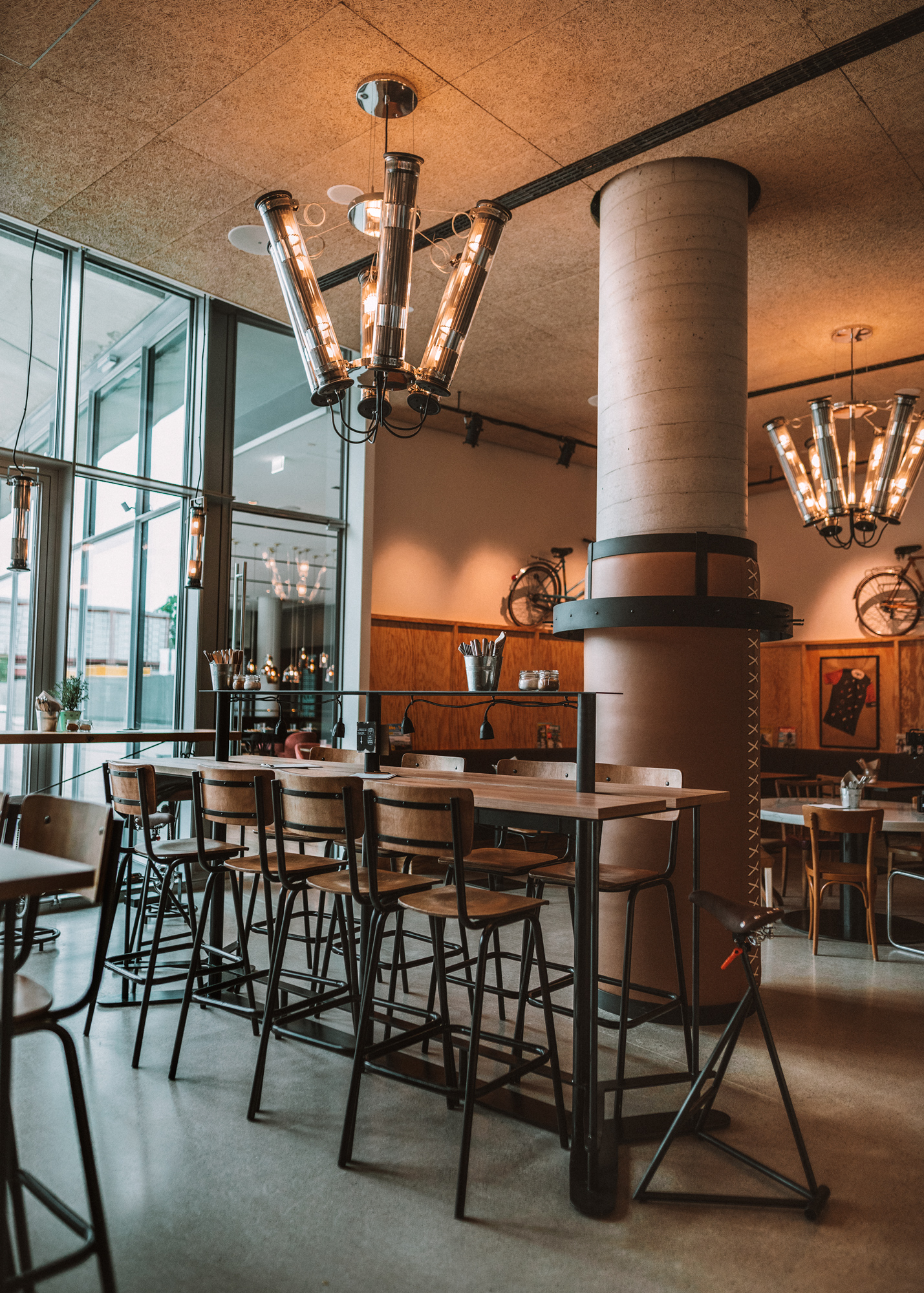 Head downstairs from Aurora to the Cyclist Cafe on the street level of Andaz Vienna for coffee or lunch in a beautiful little cafe with a bicycle theme - and don't miss the bright pink Beet Lattes.
13. Schönbrunn Palace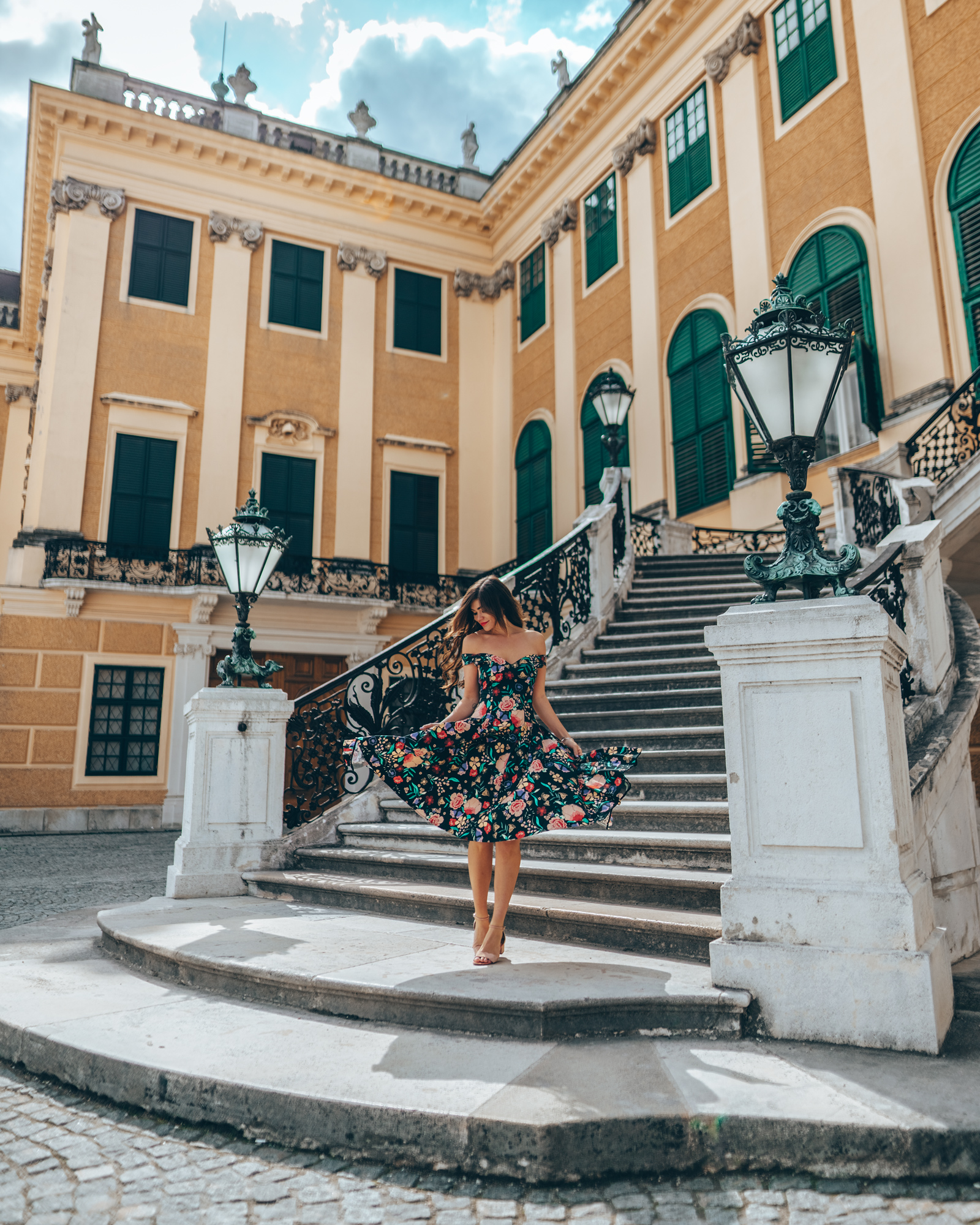 Check off another UNESCO World Heritage site with your visit to the Schönbrunn Palace! The palace is another example of beautiful Baroque architecture, with over 1,400 rooms and lavish interiors. Walk through the 40 rooms available for visitors and view how the Austrian Royalty lived. Make sure to stop by Marie Antoinette's room where Napoleon famously stayed. Outside in the gardens, you can't miss the Palm House, the largest greenhouse in Europe filled with exotic plants and butterflies. Tip: Schönbrunn Palace park is open to visitors free of charge all year round but it's also Austria's most visited site so arrive early to beat the crowds and get your pictures!
Note - they do not allow photos inside, which I found very frustrating for a place you need to purchase tickets to. Upon returning, I would stick to the gardens and exteriors, which are free to visit!
14. Wieninger am Nussberg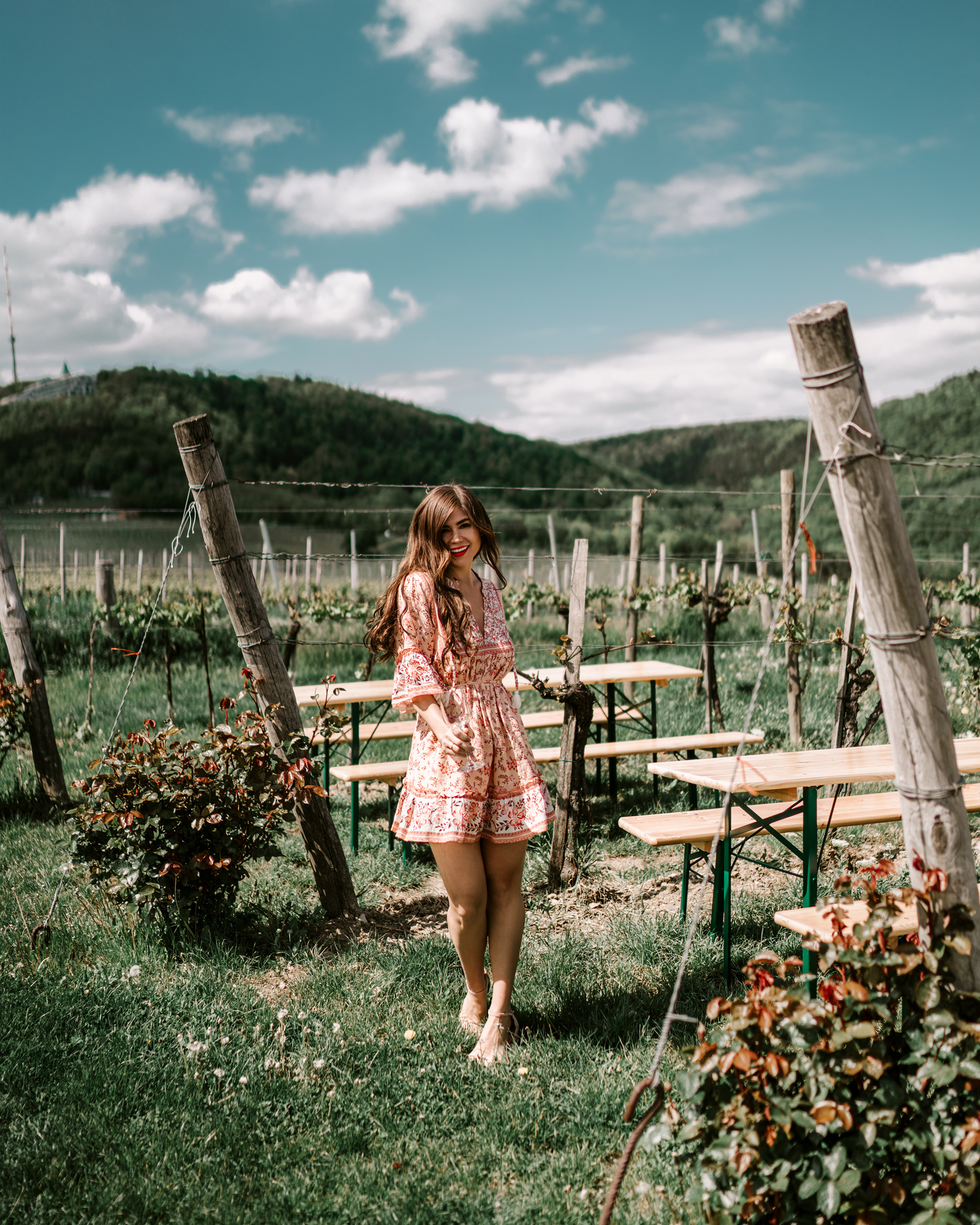 Vienna is a wine lover's paradise with close to 400 vineyards in the city! The city is one of the wine-growing capitals of the world with the tradition dating back hundreds of years ago. Today you can enjoy Viennese wine in many bars and restaurants throughout the city or make a trip to the lively wine scene. Here are some of our favorites.
Just a 30 minute drive from the city center is the Wieninger am Nussberg, a local vineyard with outdoor seating in right among the vines. A popular place on weekend summer days, Nussberg is a great way to experience the city like a local, in a beautiful and photogenic space.
15. Grinzing Village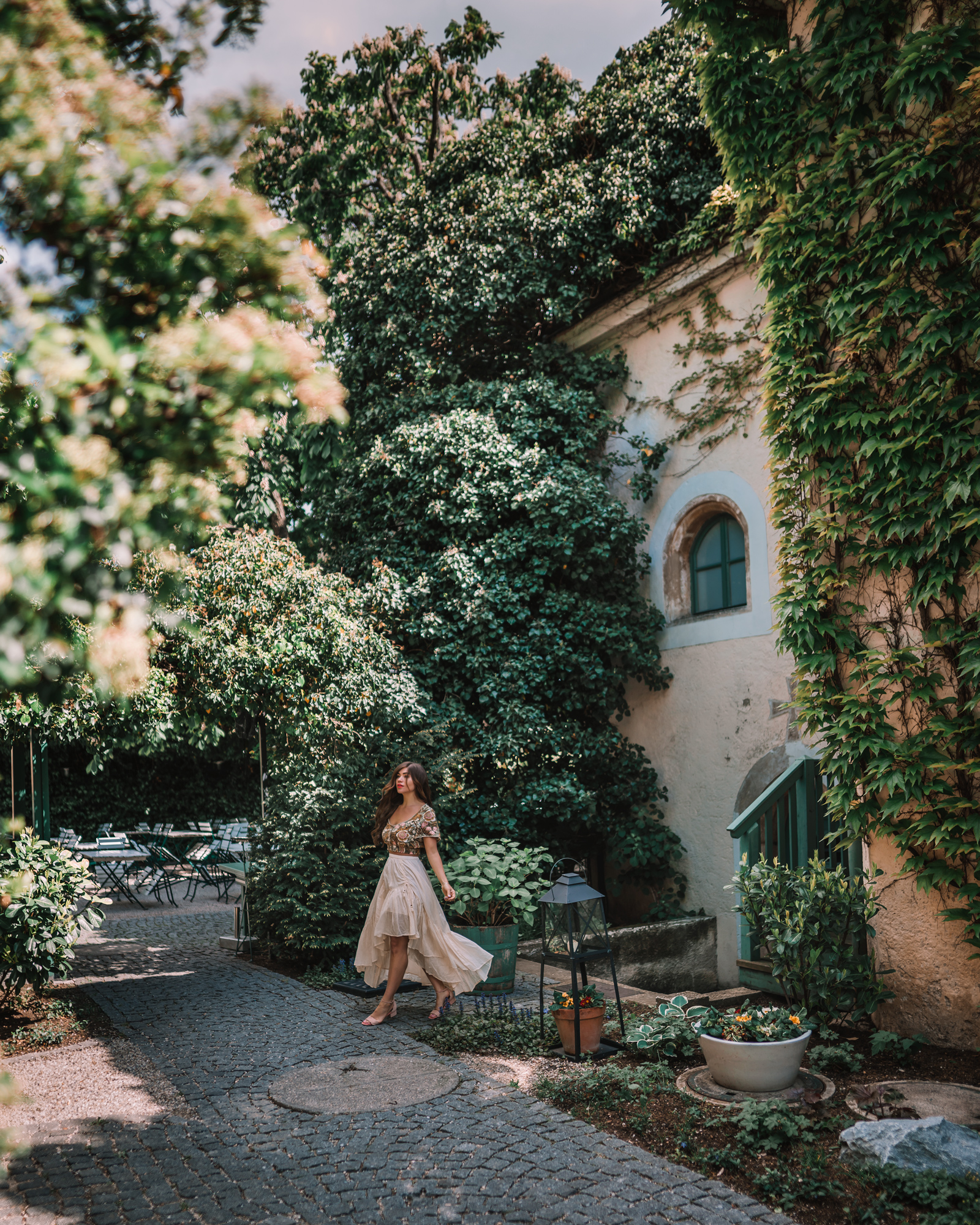 If you have an extra day during your trip to Vienna, plan for a day trip to Grinzing Village, an old Viennese wine town with quaint streets and brightly colored homes, set in the middle of traditional vineyards - not to mention every corner looks straight out of a fairytale! The local wine taverns in Grinzig are a great starting point for a wine excursion day trip and frequented by wine lovers. Along with the latest wines, these taverns sell traditional Austrian foods. But the real fun begins in the evening when this town comes to life. If you're not into wine, there are plenty of hiking opportunities as well gardens and souvenir shopping to enjoy.
16. Flea Markets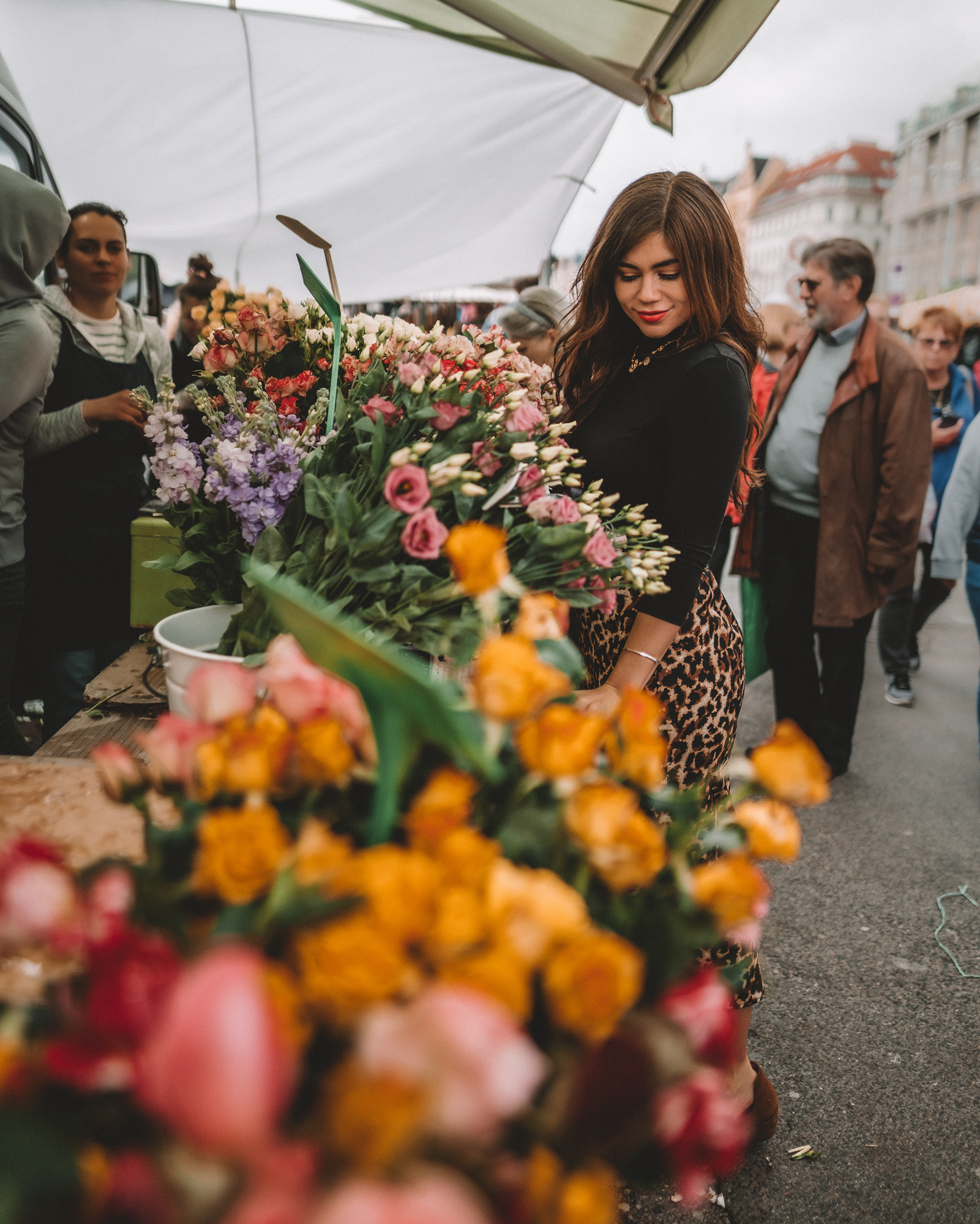 Austria is also known for their many flea markets but only one has gained cult status. Naschmarkt is the most popular flea market in town, bringing shoppers as early as sunrise who are on the hunt for a great souvenir. Every Saturday, around 400 vendors arrive long before the sun rises, setting up their stalls at 4 AM. They sell everything from souvenirs, to jewelry, and even rare antiques. There are also plenty of stalls selling delicious food so grab a hot dog to fuel up on while you shop. The early bird catches the worm so be sure to come early for the best finds!
Riesenflohmarkt Wienerberg is another popular flea market. Located on the outskirts of town, this flea market has a slightly less touristy vibe than Naschmarkt . The market takes place every Sunday from 8AM-1PM with vendors selling everything from discounted furniture to clothes and toys. If you're patient enough to dig around, you'll surprise yourself with some sweet deals! Tip: haggling is allowed and expected.
For those interested in vintage shopping, there are plenty of thrift stores that sell vintage gems sprawled throughout the city. Some of our favorites include Kingpin, a retro shop that sells American 1950s fashion and Burgasse 24, a slightly more upscale shop that sells the trendiest vintage pieces. Located in a trendy neighborhood of Vienna, the shop even has a cafe attached to refuel.
Get Inspired: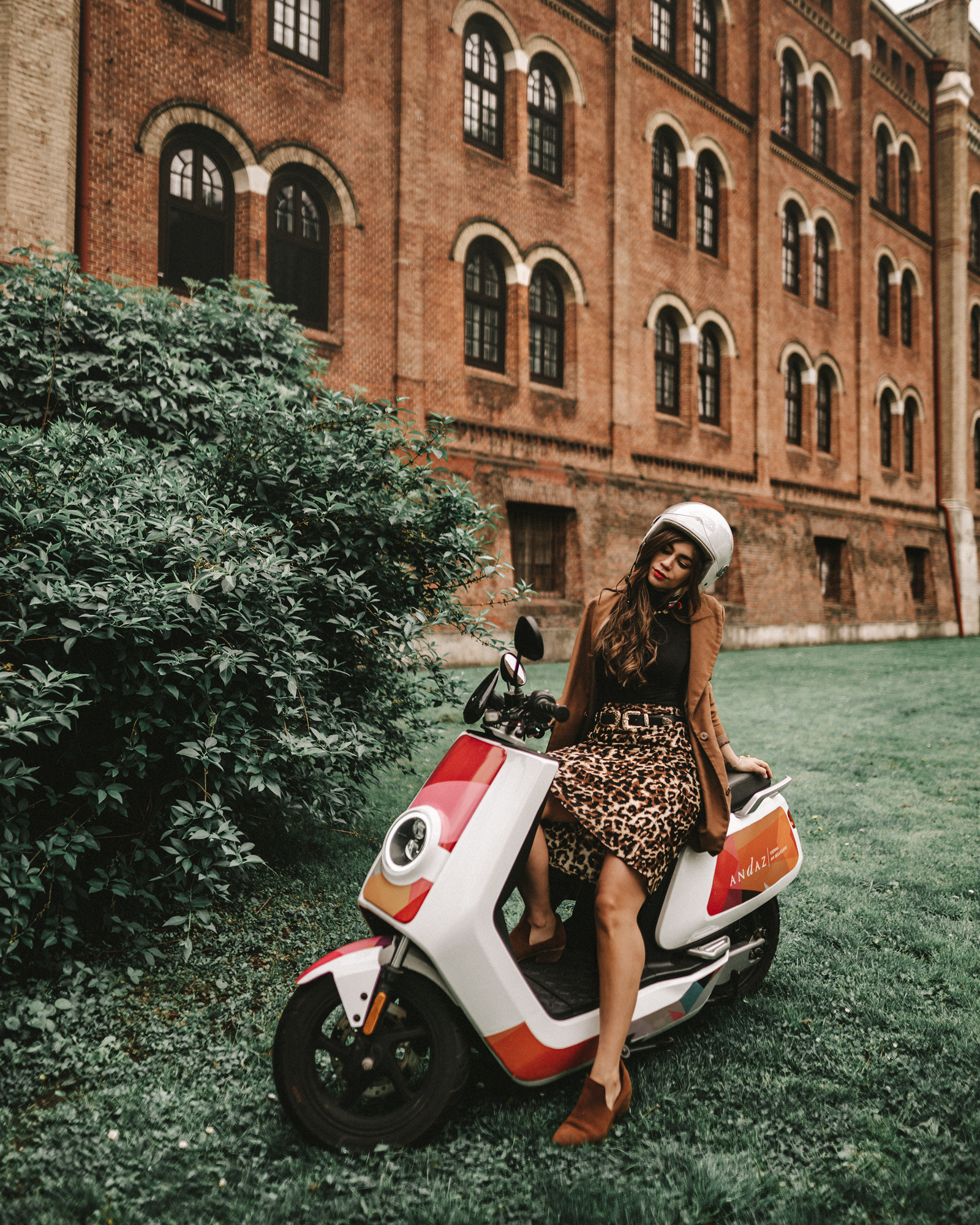 Cruising around the city on the Andaz motorbikes!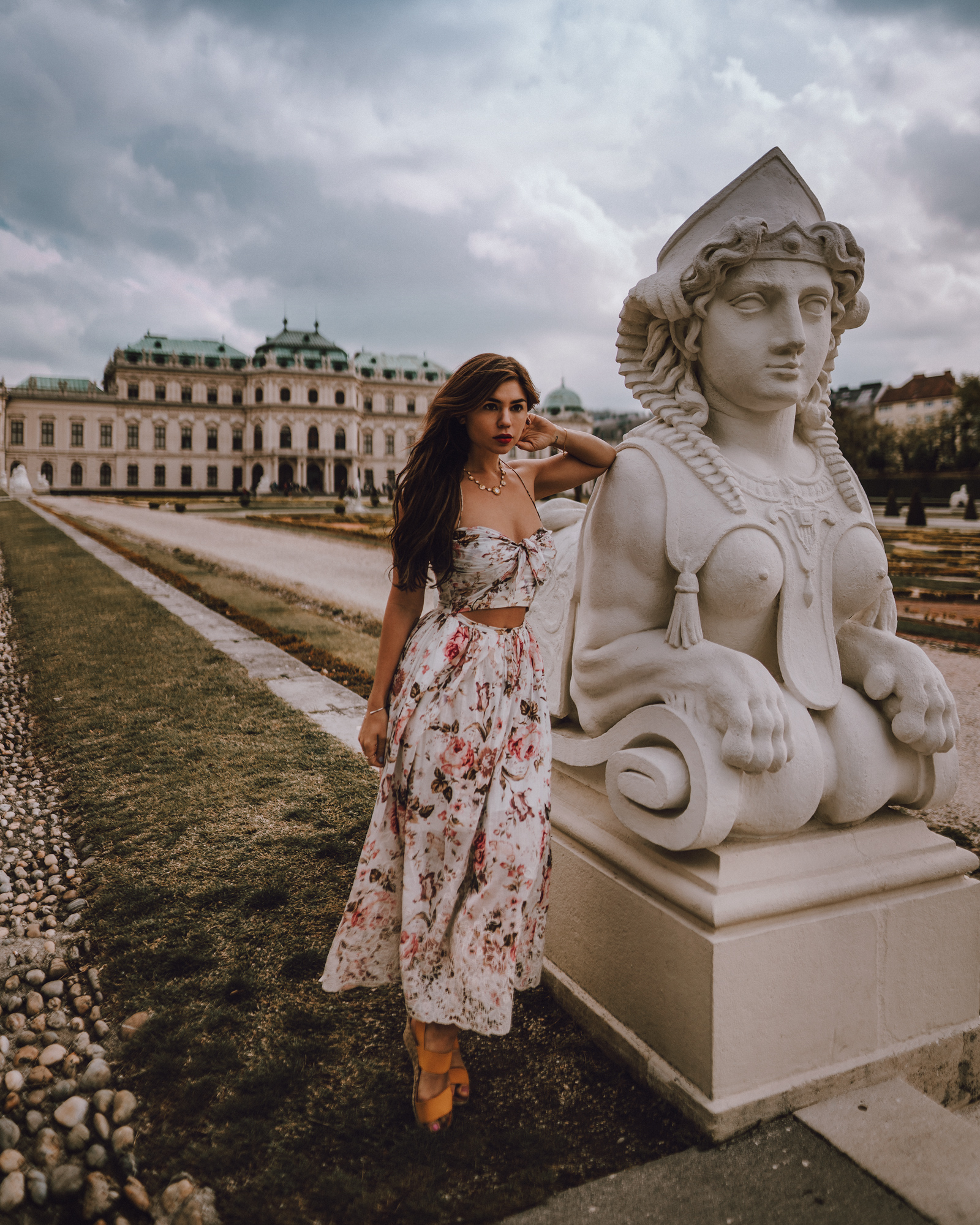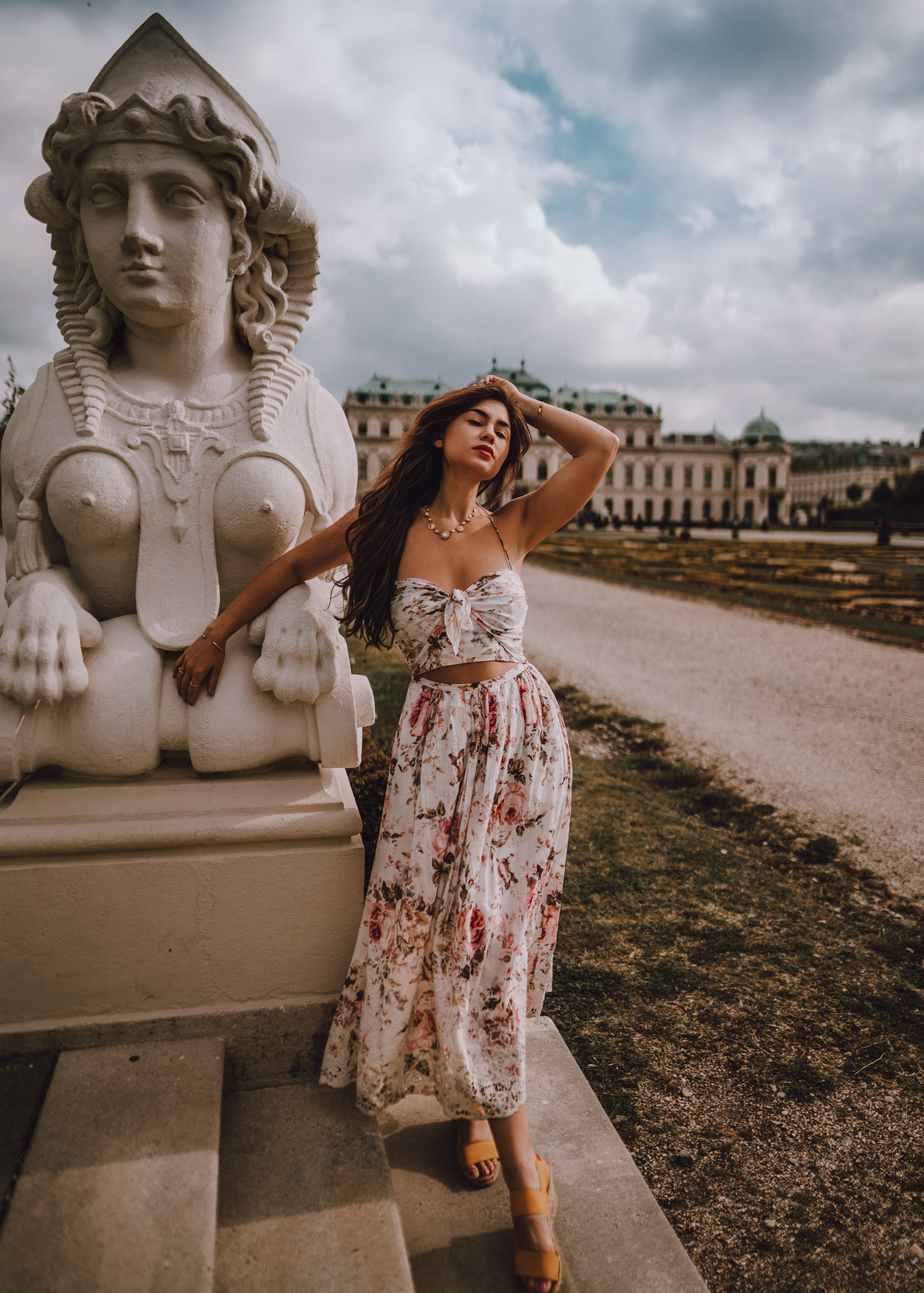 Gardens at Belvedere Palace.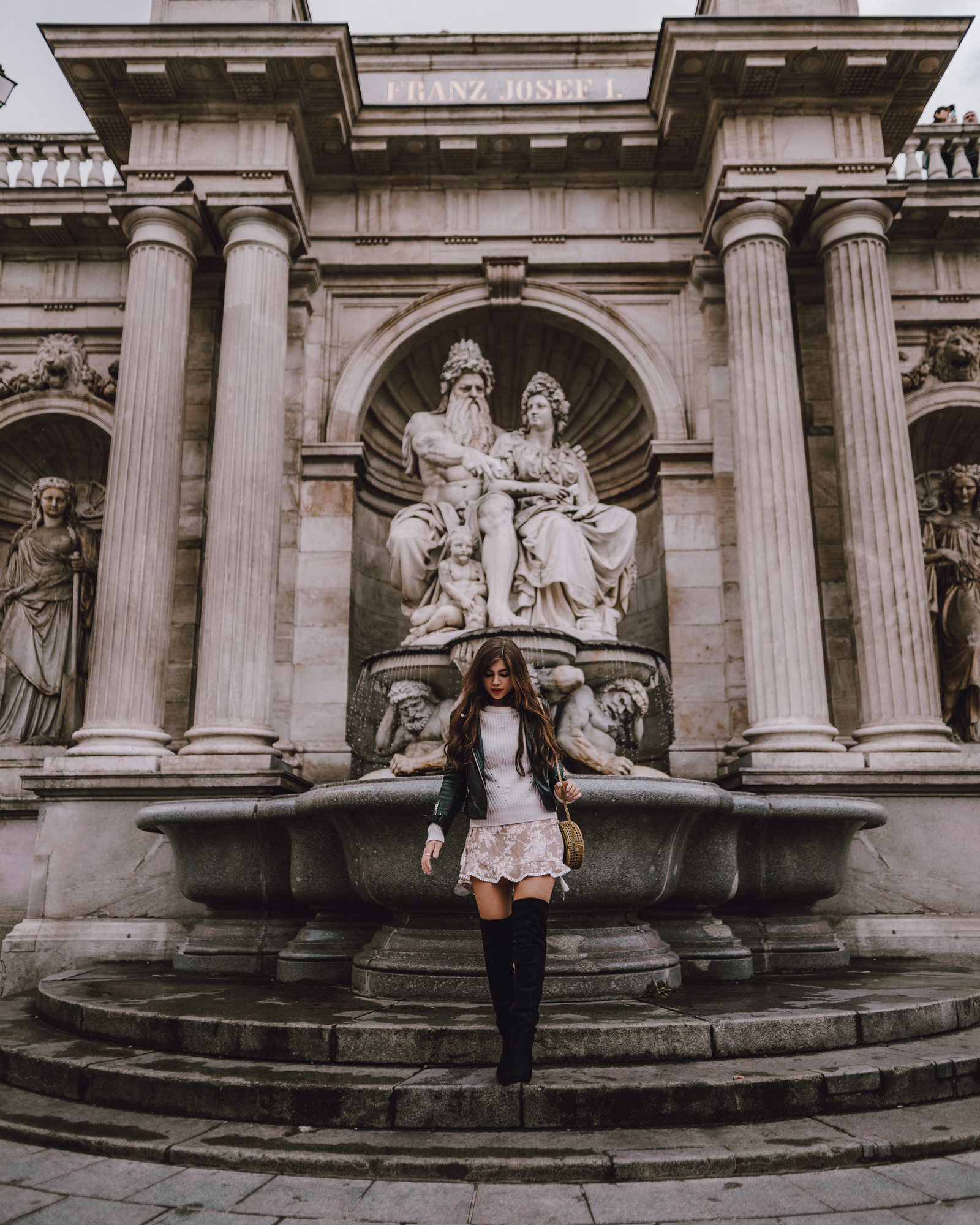 The amazing and perfectly European fountain behind Bitzinger Würstelstand.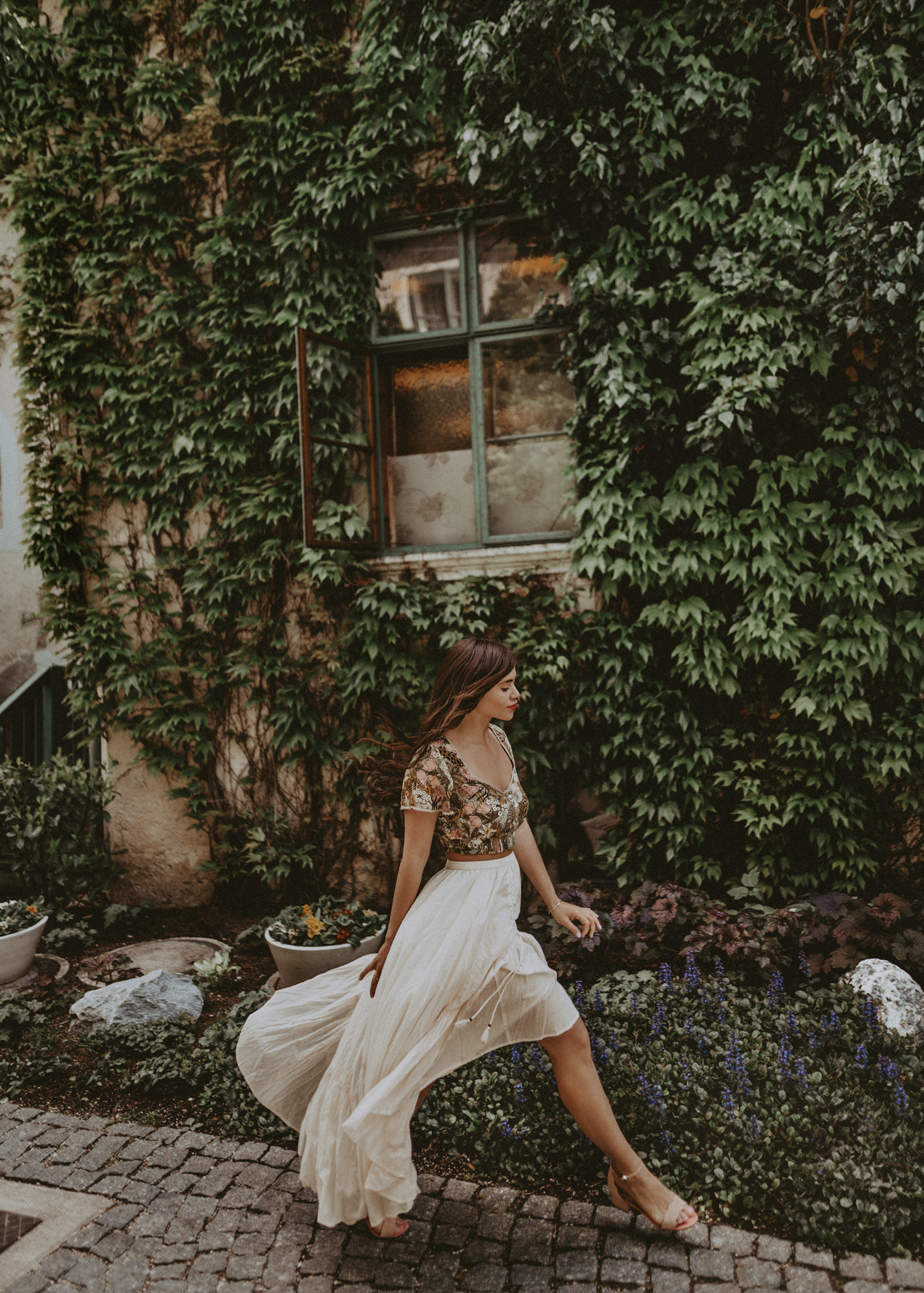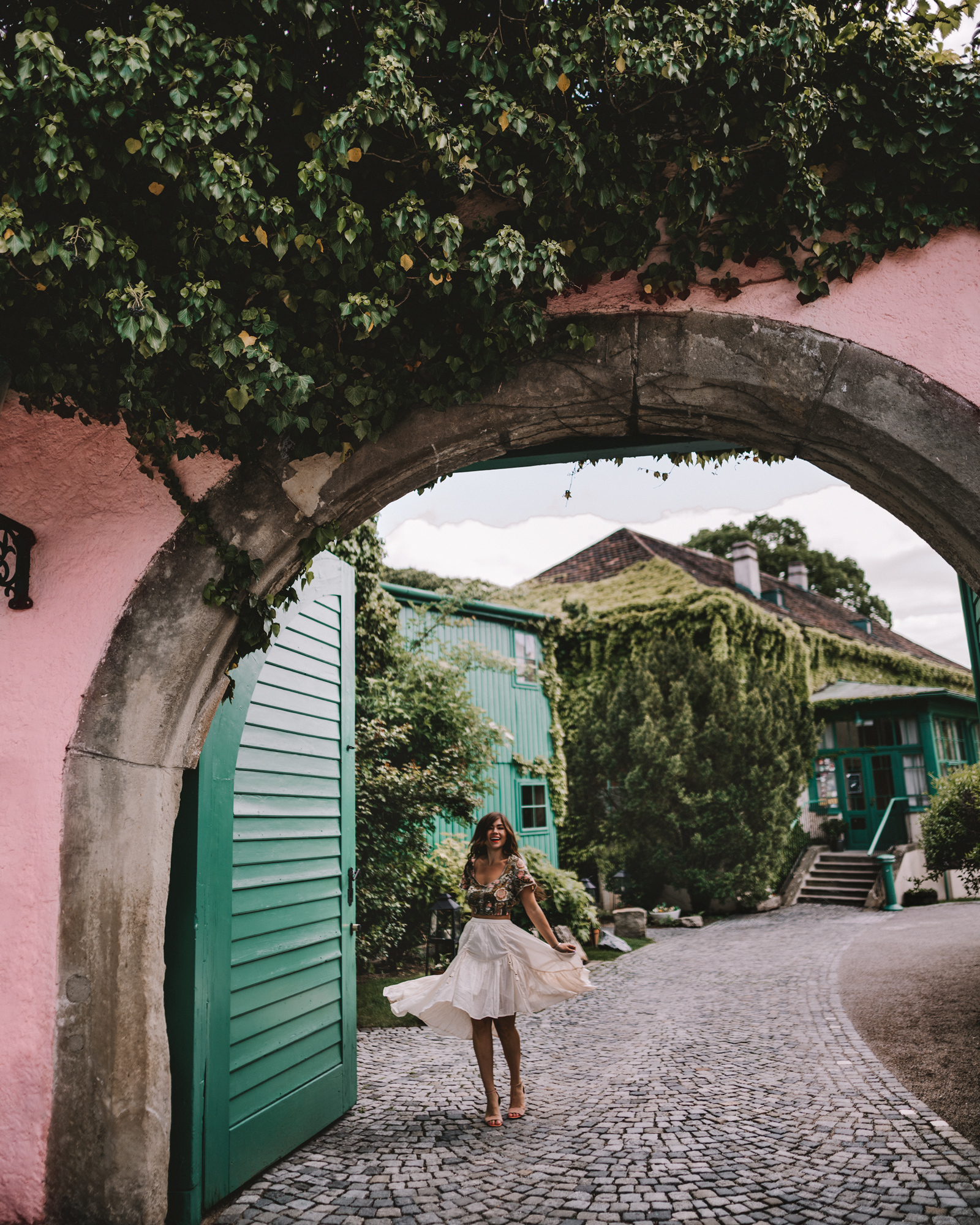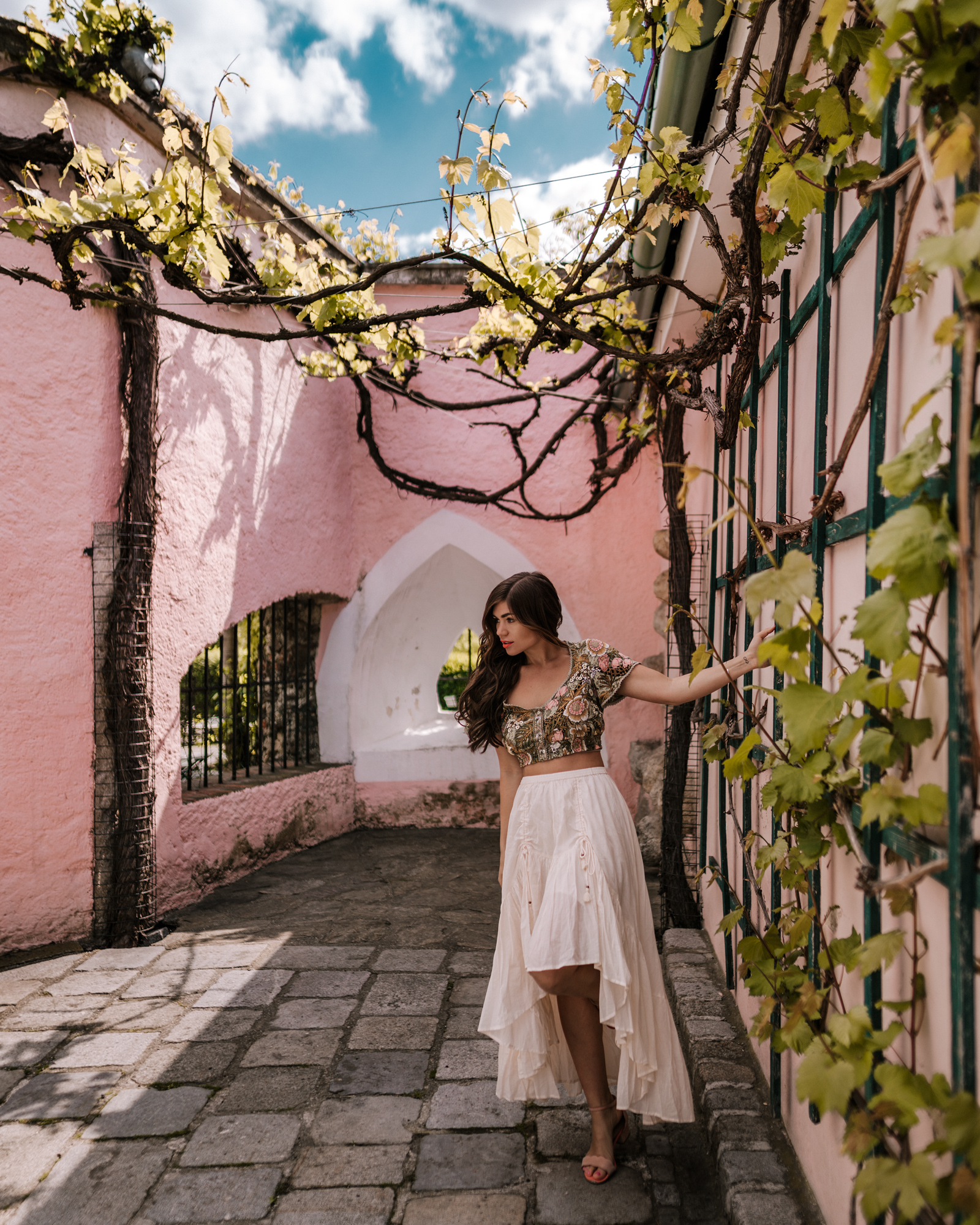 Fairytale scenes in Grinzing Village.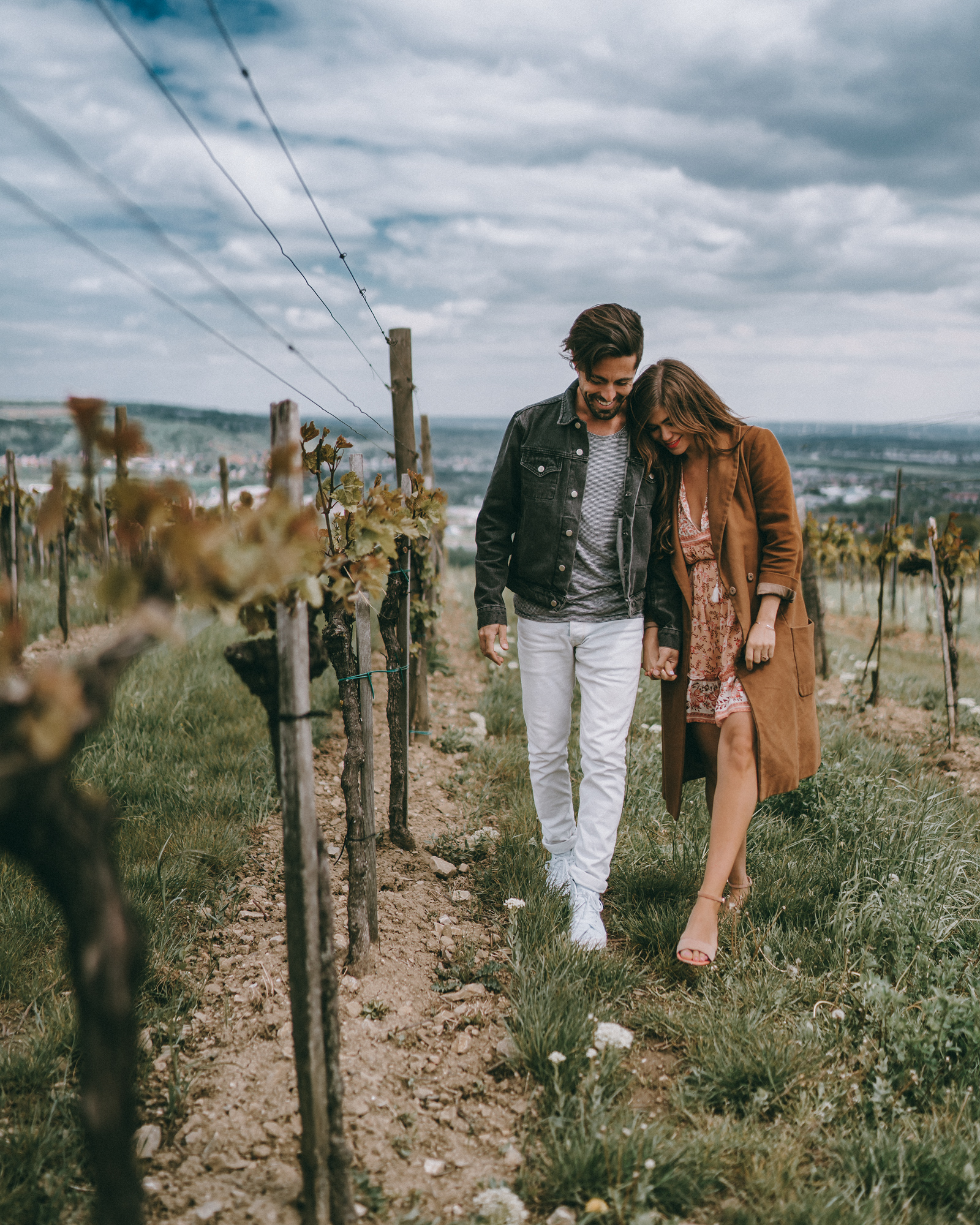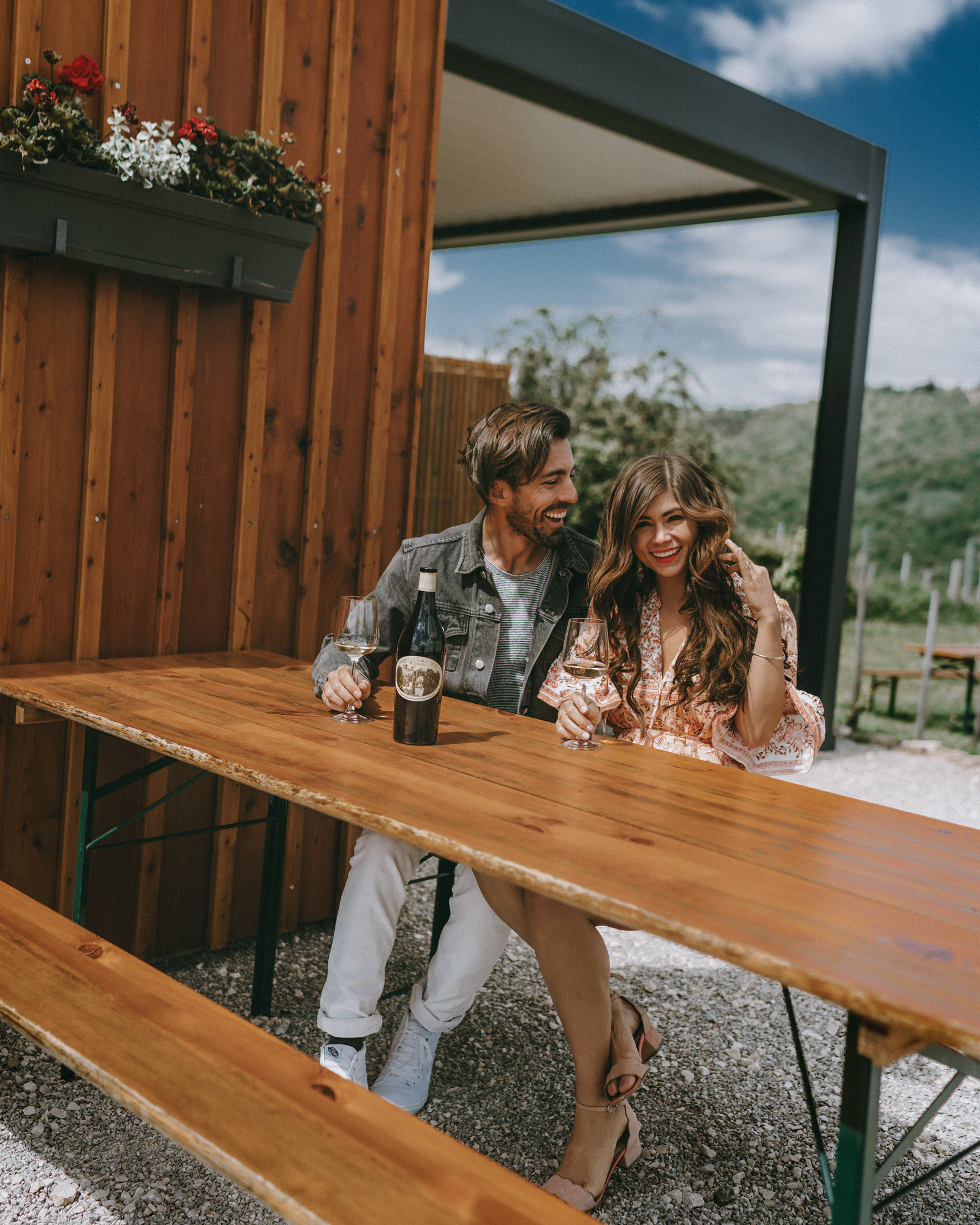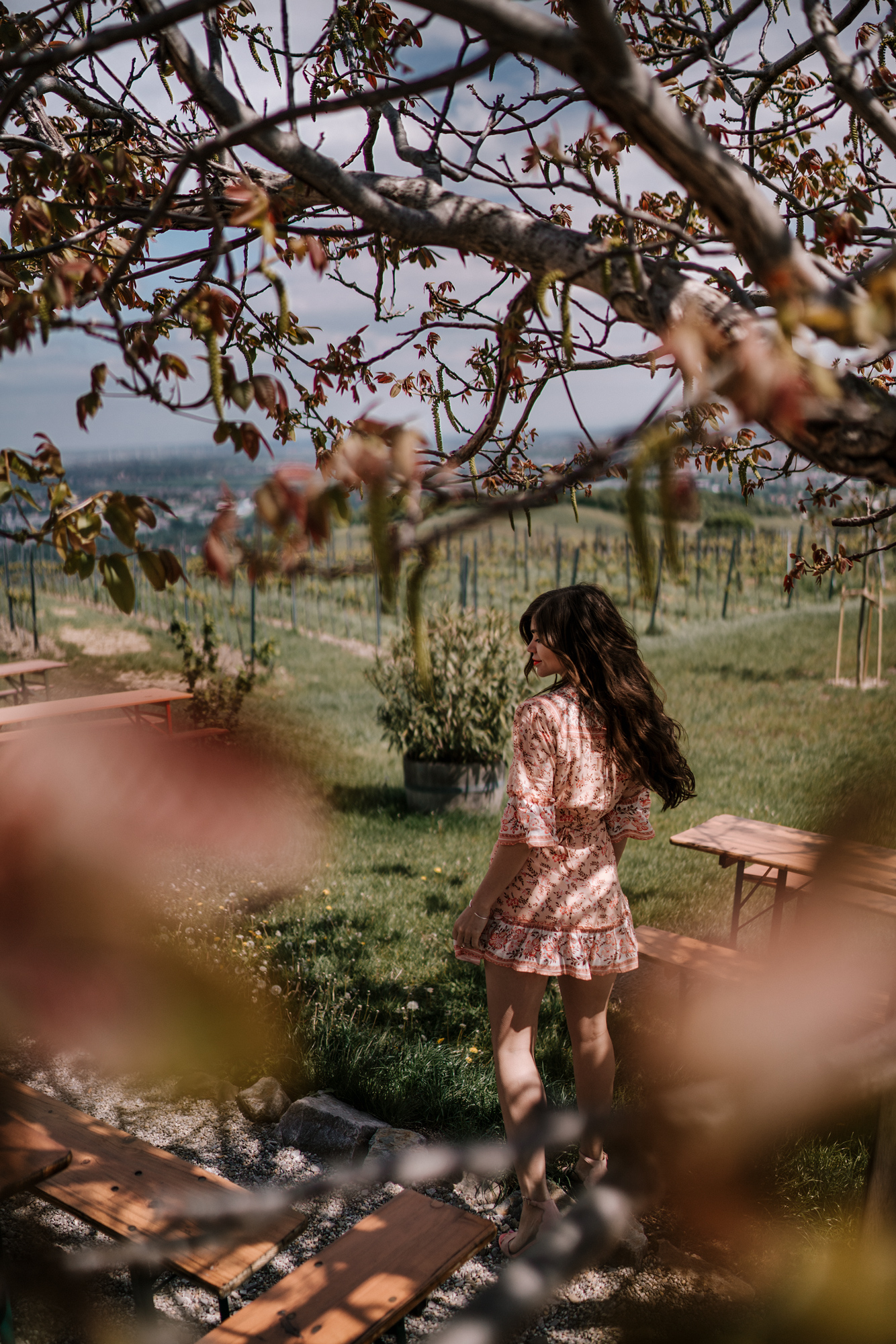 Wine and summer sun at Wieninger am Nussberg.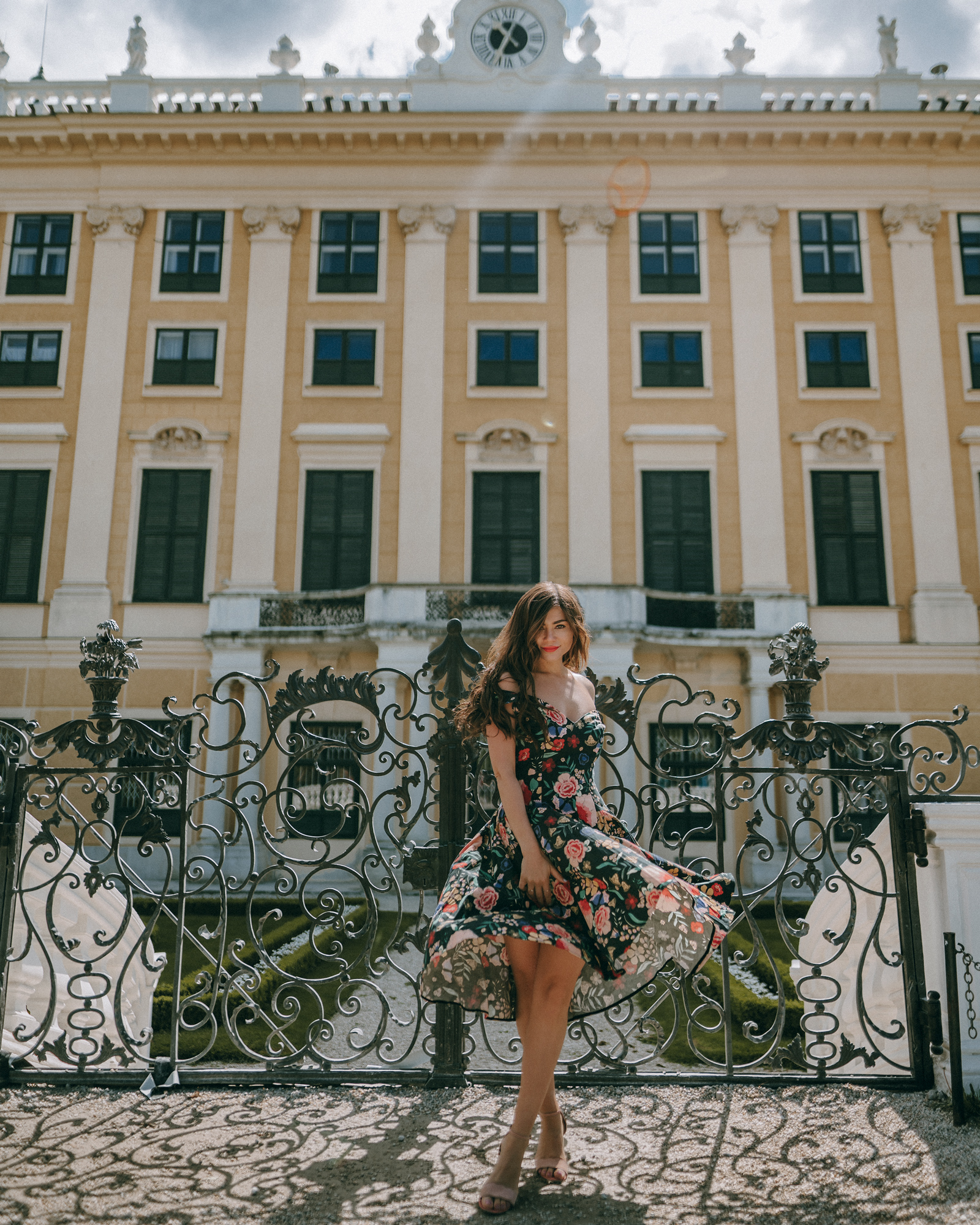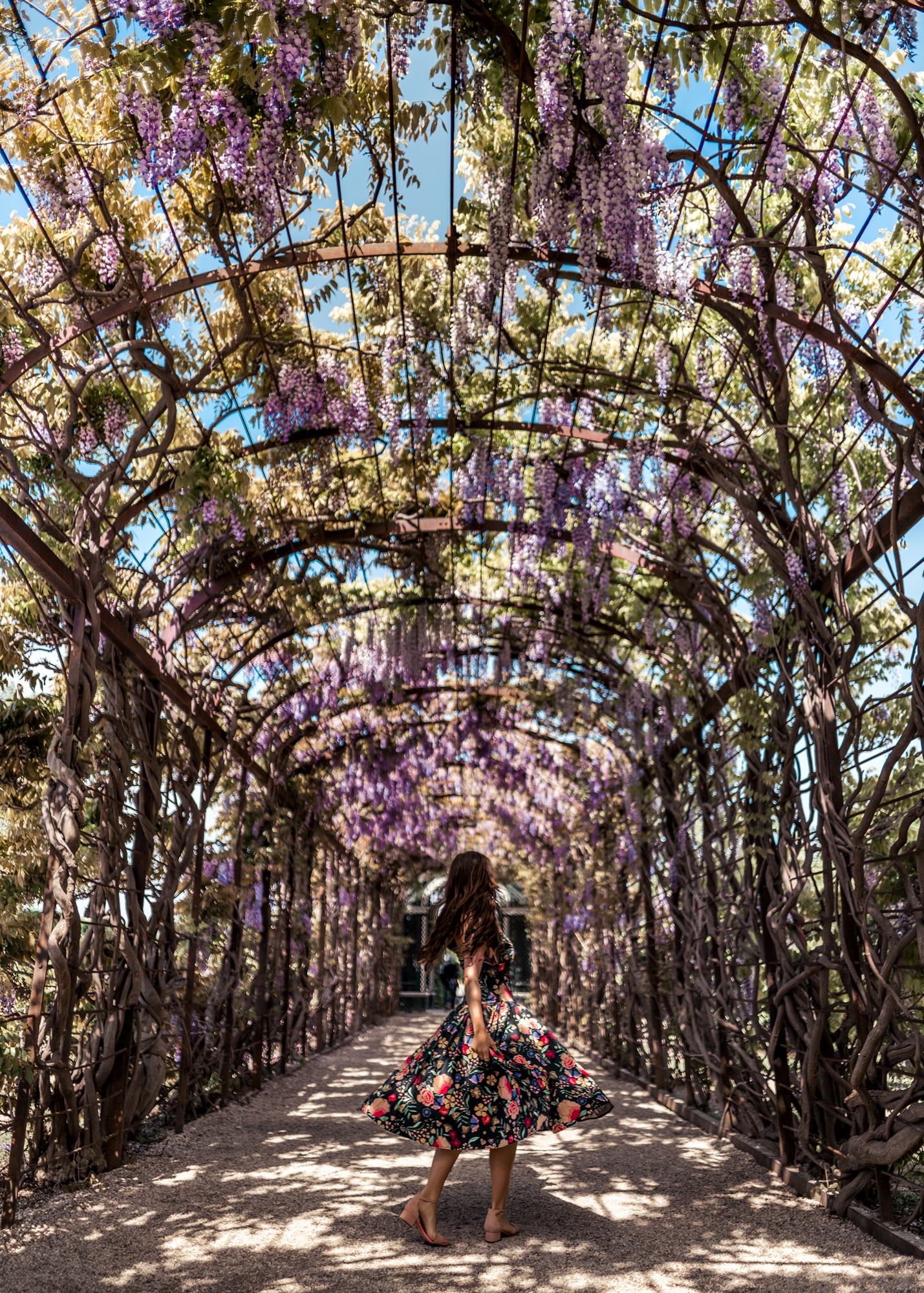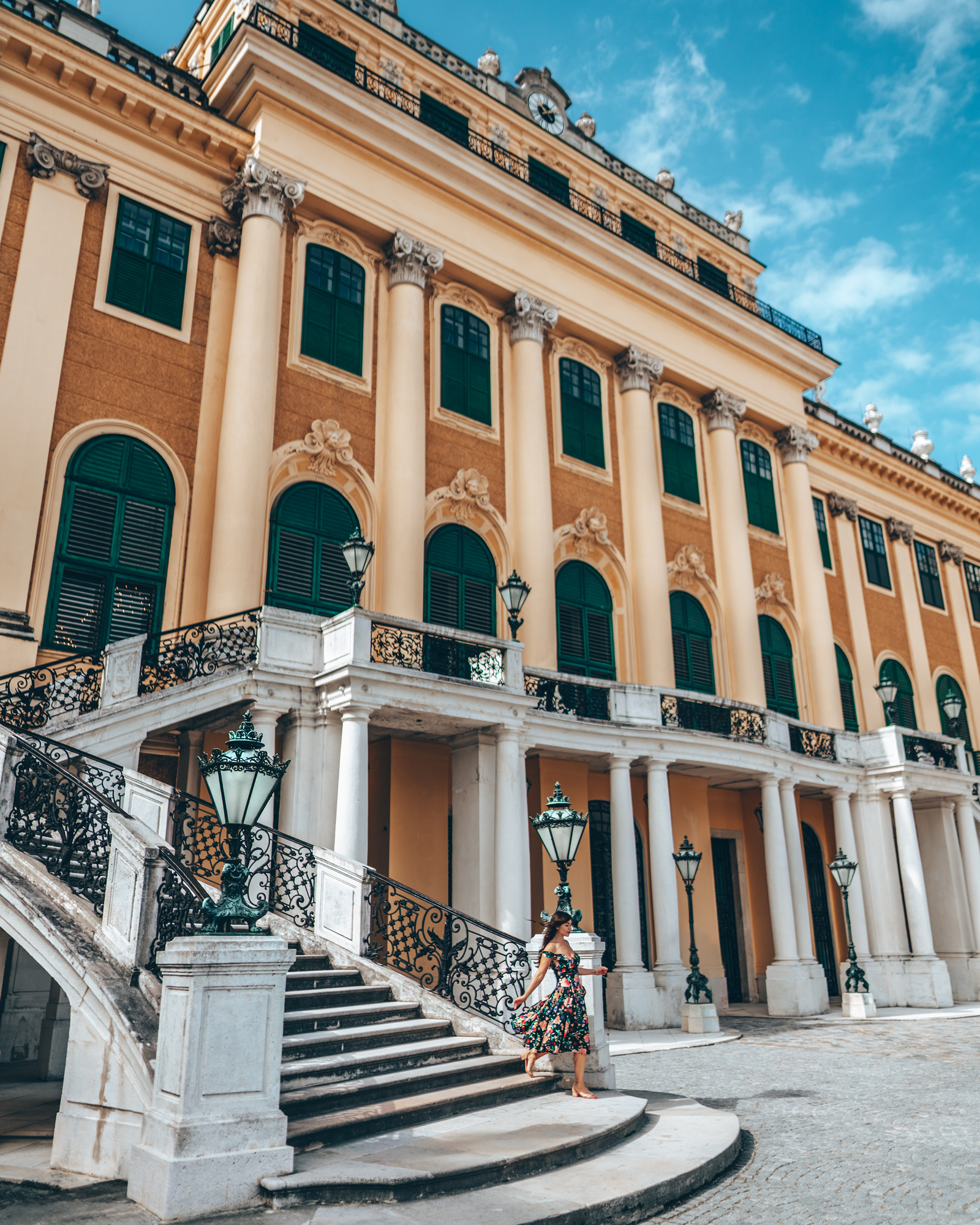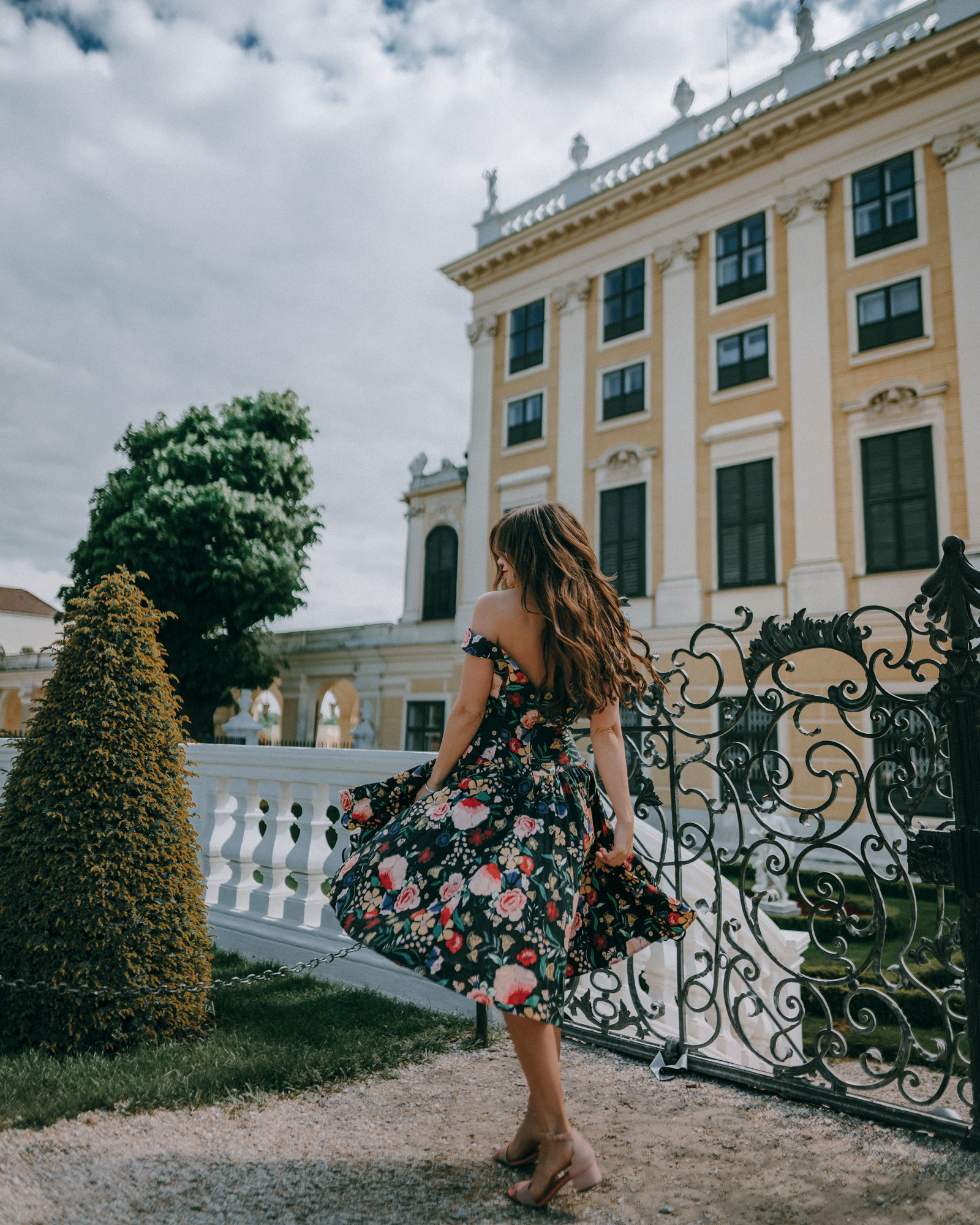 Endless fairytale feels at Schönbrunn Palace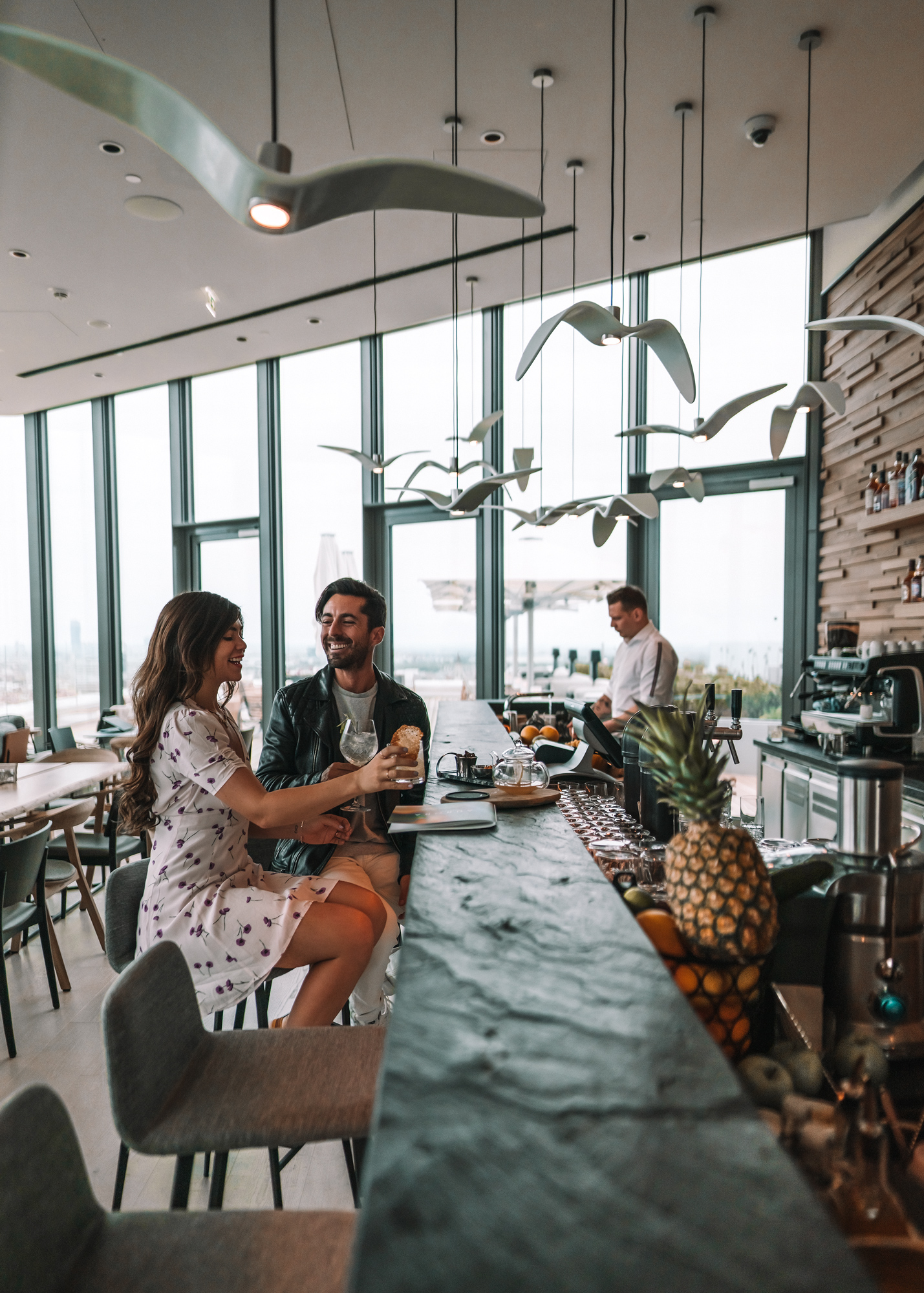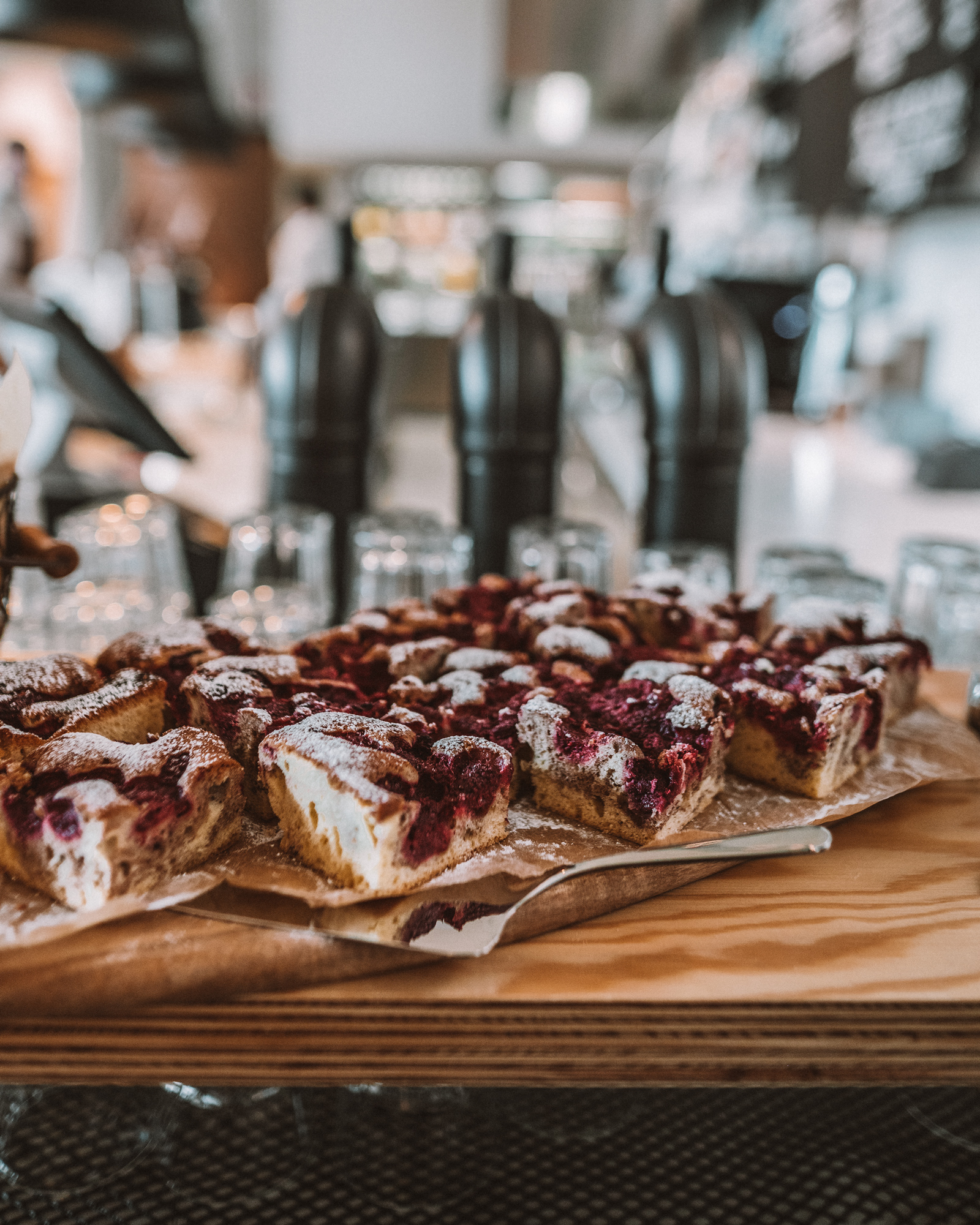 Endless photo options at the brand new Andaz Vienna!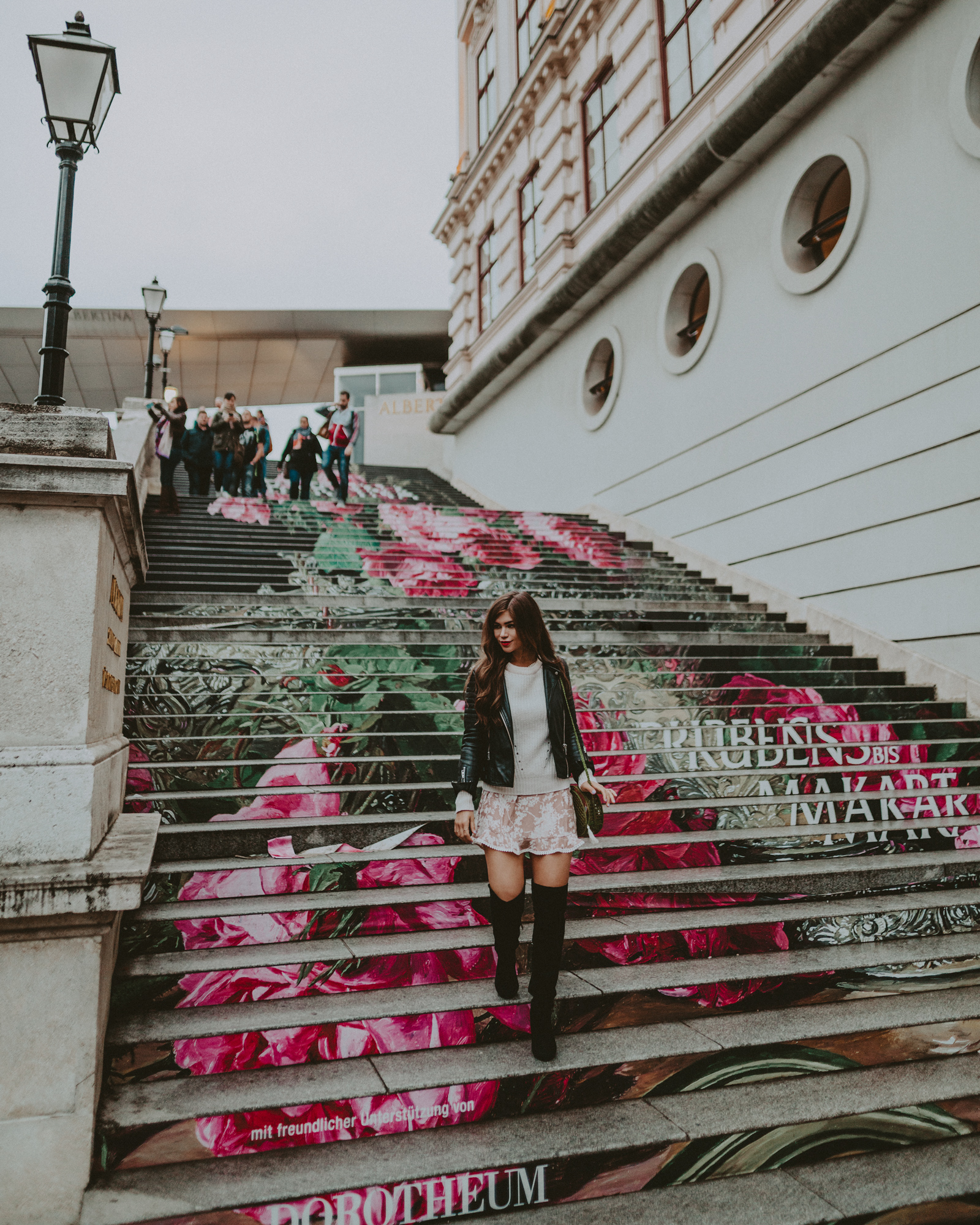 The decorated staircase of the Albertina Museum.
START PLANNING:
And find the best hotel prices below.