February 3, 2019 Instagram Guides
Photo Guide: The Top 13 Hidden Gem Instagrammable Places in London
1. Columbia Road Flower Market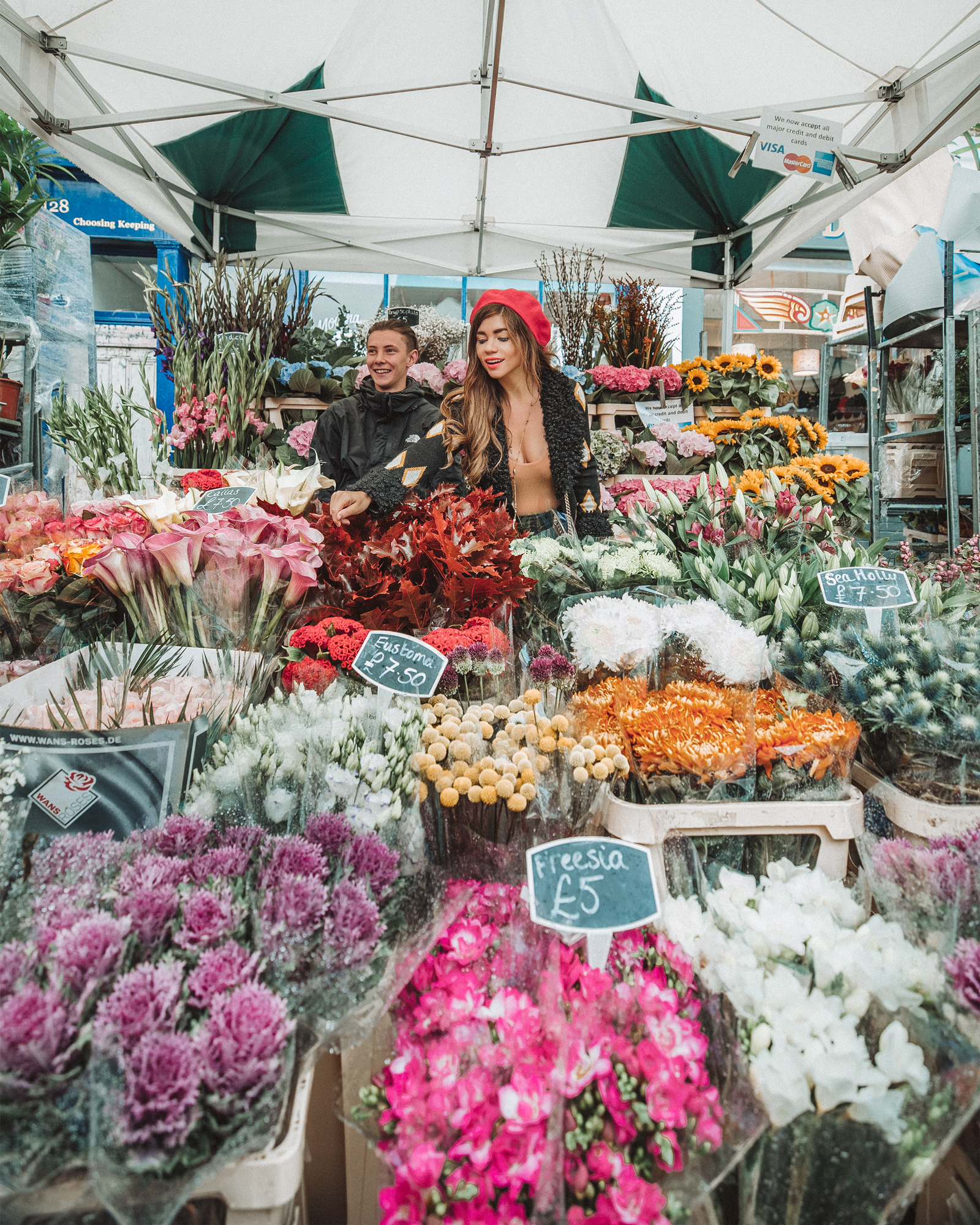 Open every Sunday morning (from 8:00AM - 2:00PM), the Columbia Road Flower Market is a staple of East London, and an experience out of an old-timey movie. Flower vendors yell their prices in Cockney accents and try to call you over to their stalls, and there are vibrant colors everywhere. Everyone was super friendly and open to us taking photos - and a couple of vendors invited me back to come into their stands! As a bonus, a lot of them take credit cards now, so there is no need to scramble for cash.
2. Rakes Cafe Bar at the Andaz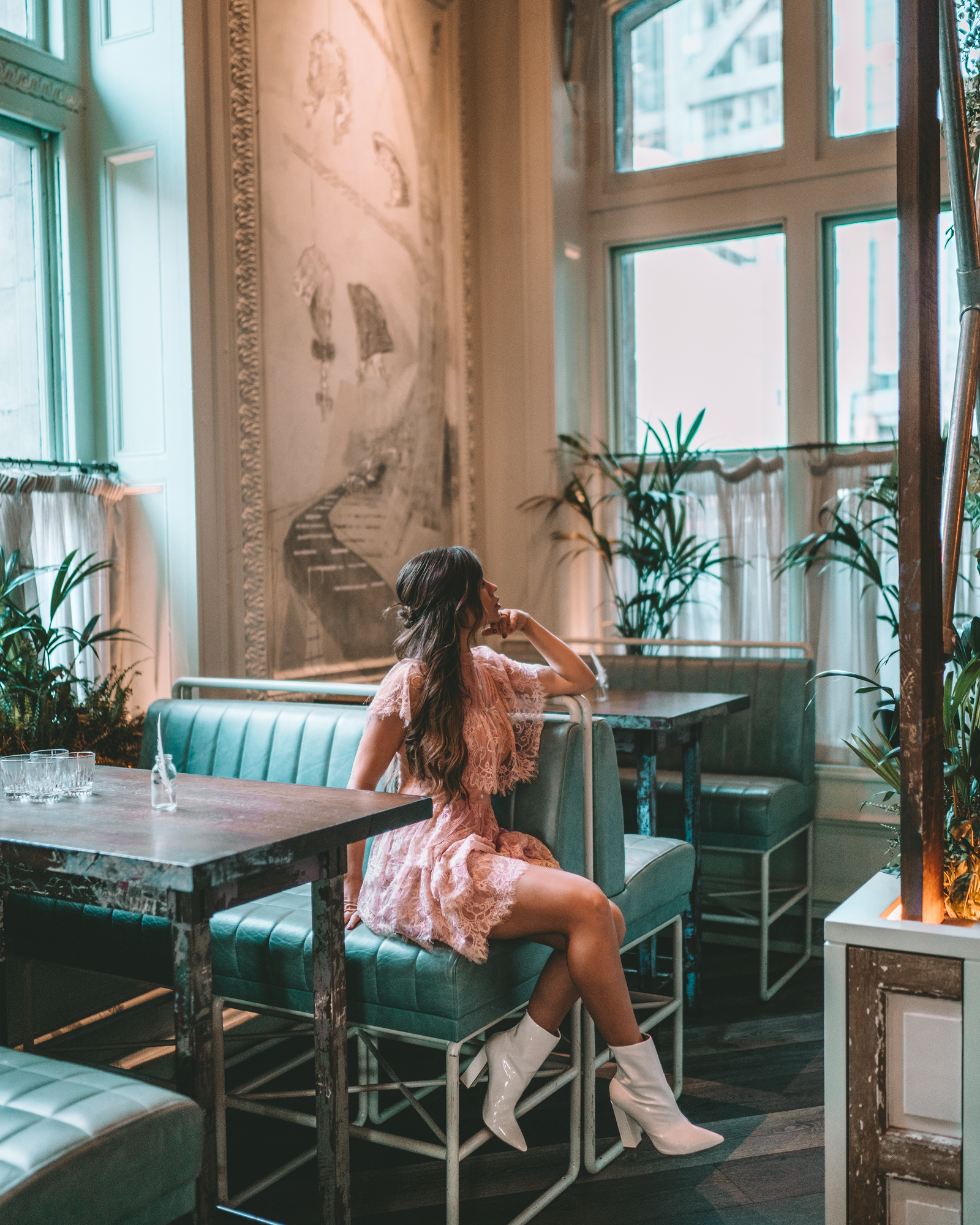 This beautiful restaurant on the street level of the Andaz London Hotel is great at all times - and particularly beautiful in the morning. They have a great weekend brunch, craft cocktails, full dinner service, and late-night bites - and the decor is stunning. Rakes Cafe Bar is a great place for photos, and an underrated gem of an Instagram spot.
3. Mr. Fogg's Gin Parlour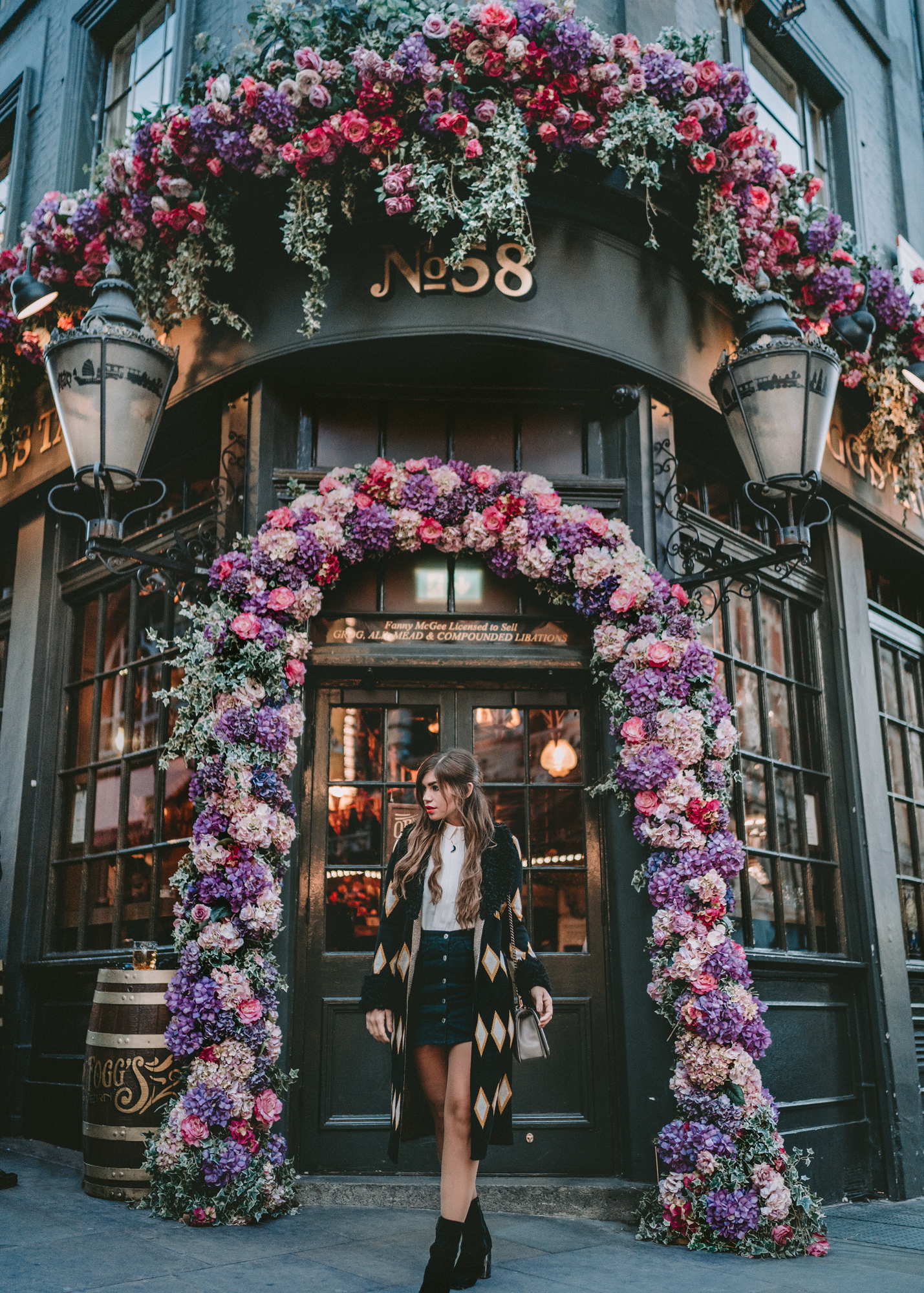 You've already seen the Churchhill Arms a million times - now try Mr. Fogg's Gin Parlour. We found this pub with some friends and entered through the side - not even seeing how beautifully decorated the front entrance was. The downstairs is a wildly decorated pub - with British flags, bird cages, model ships, and everything else you can think of hanging from the ceilings. The top floor looks like a 1920's parlor room, complete with costumed bartenders, vintage hats for you to wear at every table, and some of the most original cocktails I have ever tried.
While you're at it, don't miss their sister bar, the brand new Mr. Fogg's House of Botanicals. We ran out of time and didn't have the chance to visit here, but the decor and cocktails look just as stunning.
4. Tower Bridge - from St Kathrine's Pier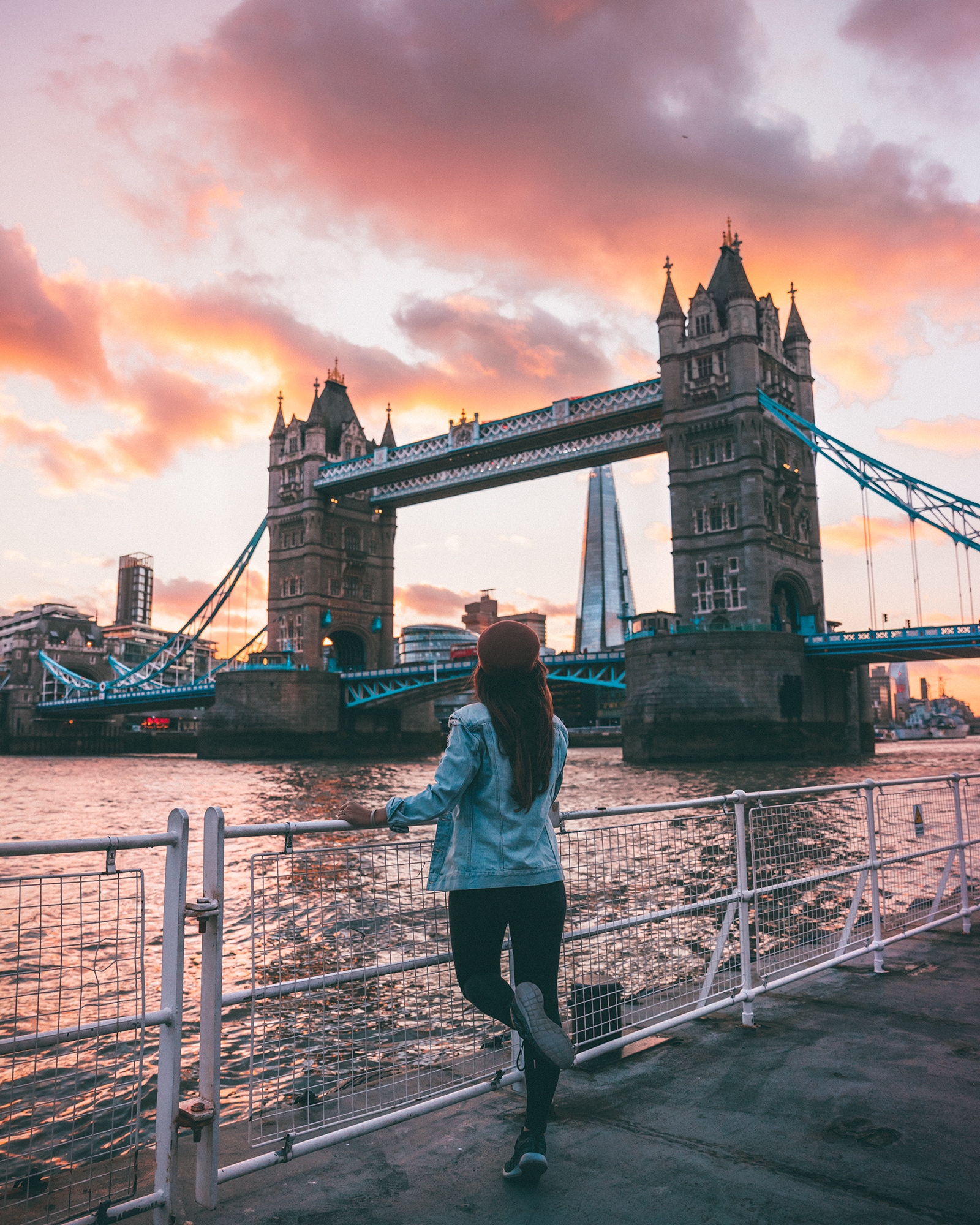 Tower Bridge is, of course, an icon of the city, but the bridge itself is always crowded. When wandering, we found St Kathrine's Pier next to the bridge - it was empty, and the views were perfect!
5. Saint Aymes Cafe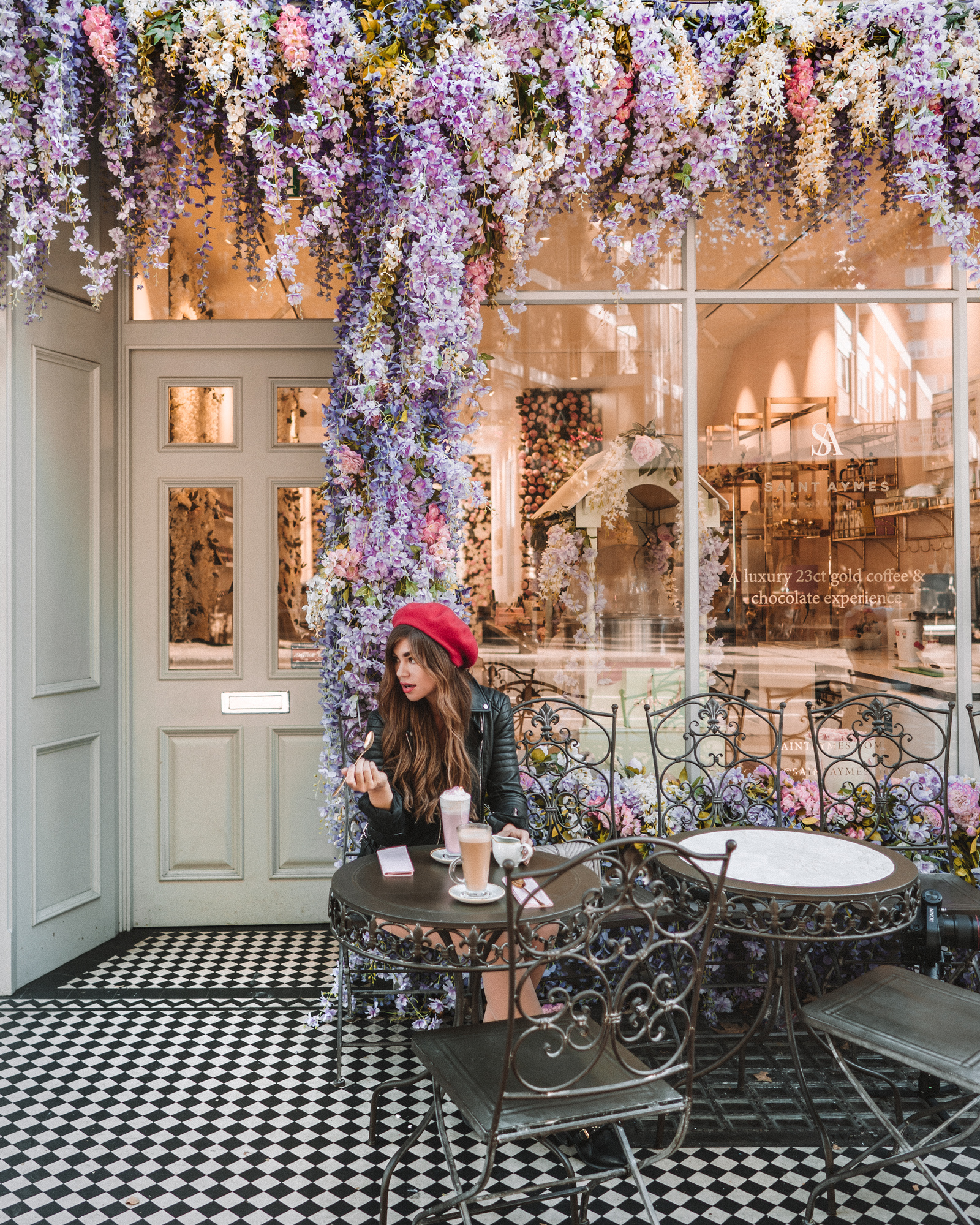 You have seen a million photos of the icon Peggy Porschen Cafe - Instead head over to Saint Aymes, next to Hyde Park, for a gorgeous cafe front, sweet treats, and unicorn lattes. After, take walk around the neighborhood - the homes and doorfronts all around here are beautiful; and I found even more great spots all through the Notting Hill neighborhood from this walking tour guide!
6. Sommerset House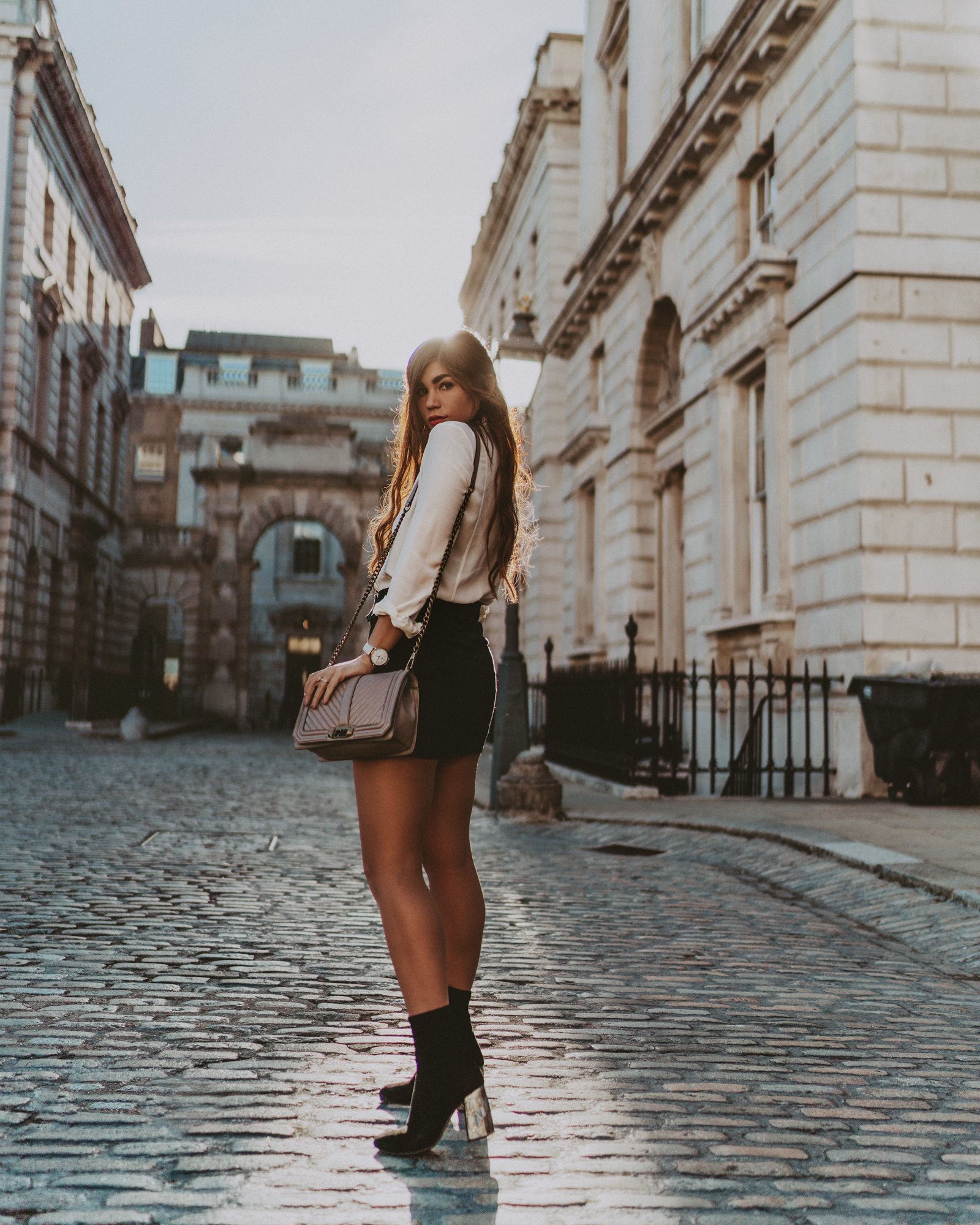 The neo-classical building, built in the 18th century, is iconic, beautiful, and surrounded by cobble stones. In the warmer months, Sommerset House hosts concerts, films, and at exhibitions, and in the winter, there is a glowing, lit-up ice skating rink in the center of the square.
7. Columbia Road Shops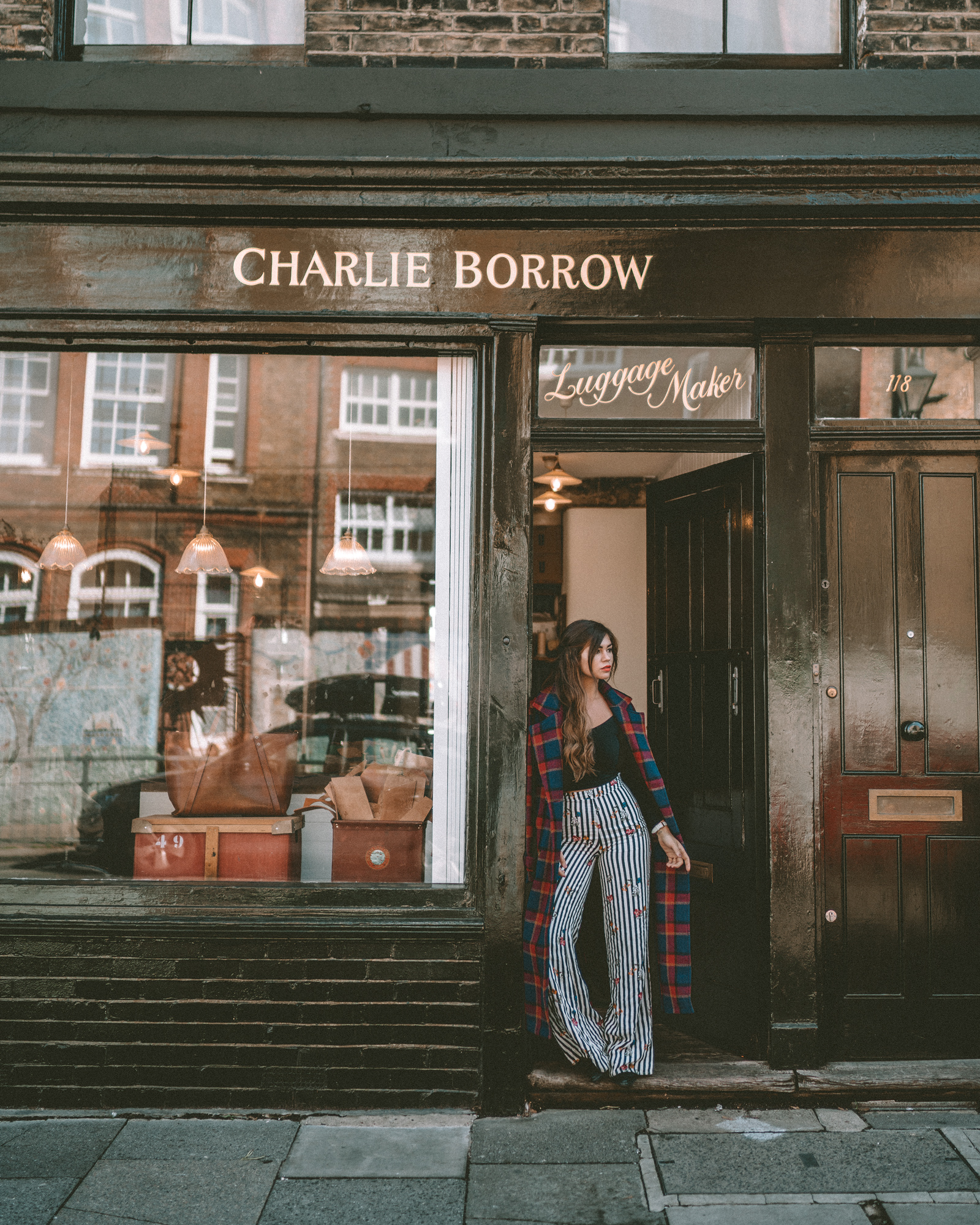 On Sundays, Columbia Road is dominated by the flower market, but the other 6 days of the week, the local shops, cafes, boutiques, and artists workshops are in full view. The neighborhood feels so much more local, independent and quieter than most of the rest of London, and is well worth a visit.
8 Gong Bar at the Shangri-La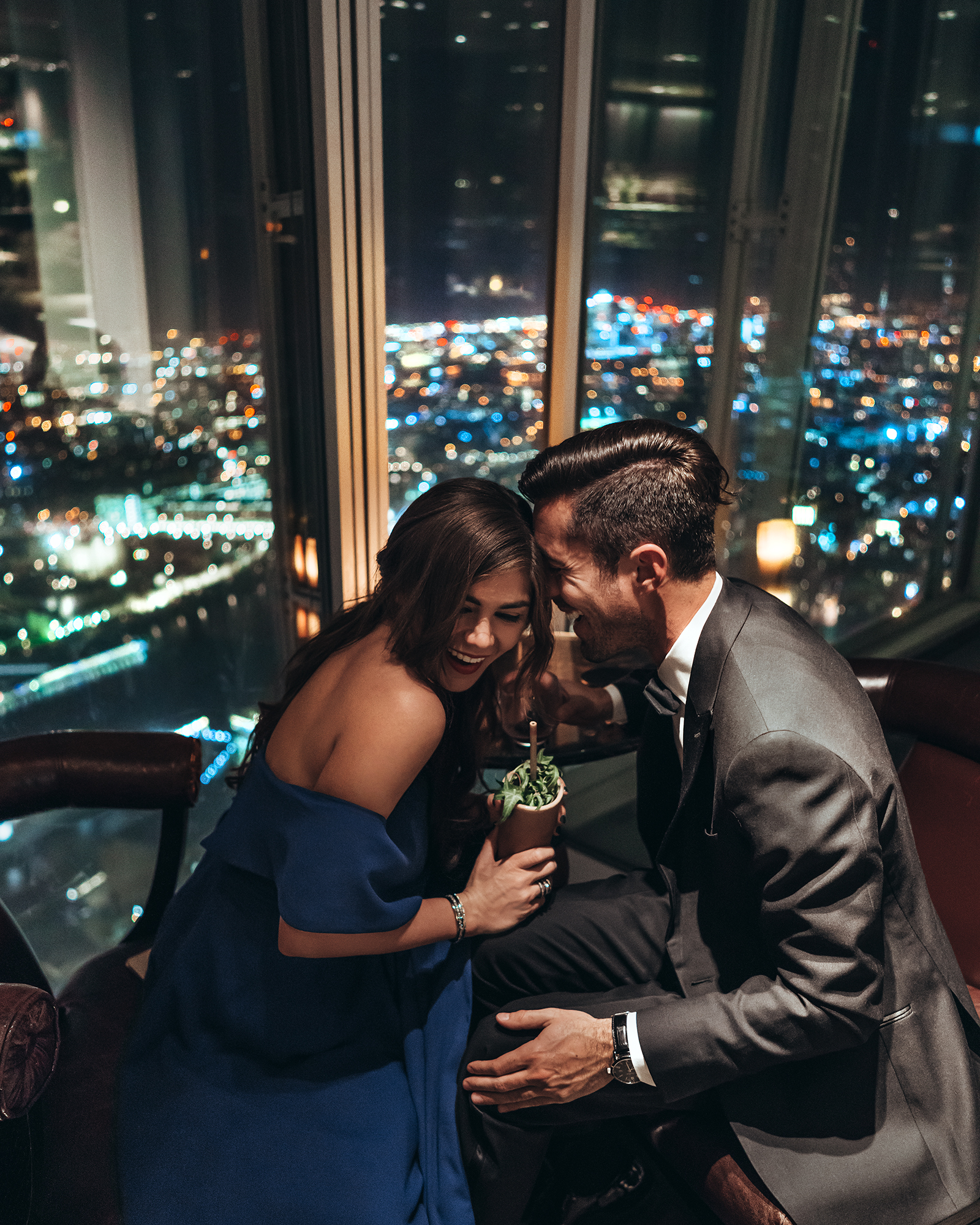 Located on the 52nd floor of The Shard, the Shangri La's Gong Bar has some of the most amazing views in all of London - and also some of the most innovative cocktails we've seen. The entire Shangri-La London hotel is absolutely stunning, but if you don't have the budget for a night at the hotel, a stop at the bar is well worth it.
9. Brunch at Sofitel St James Hotel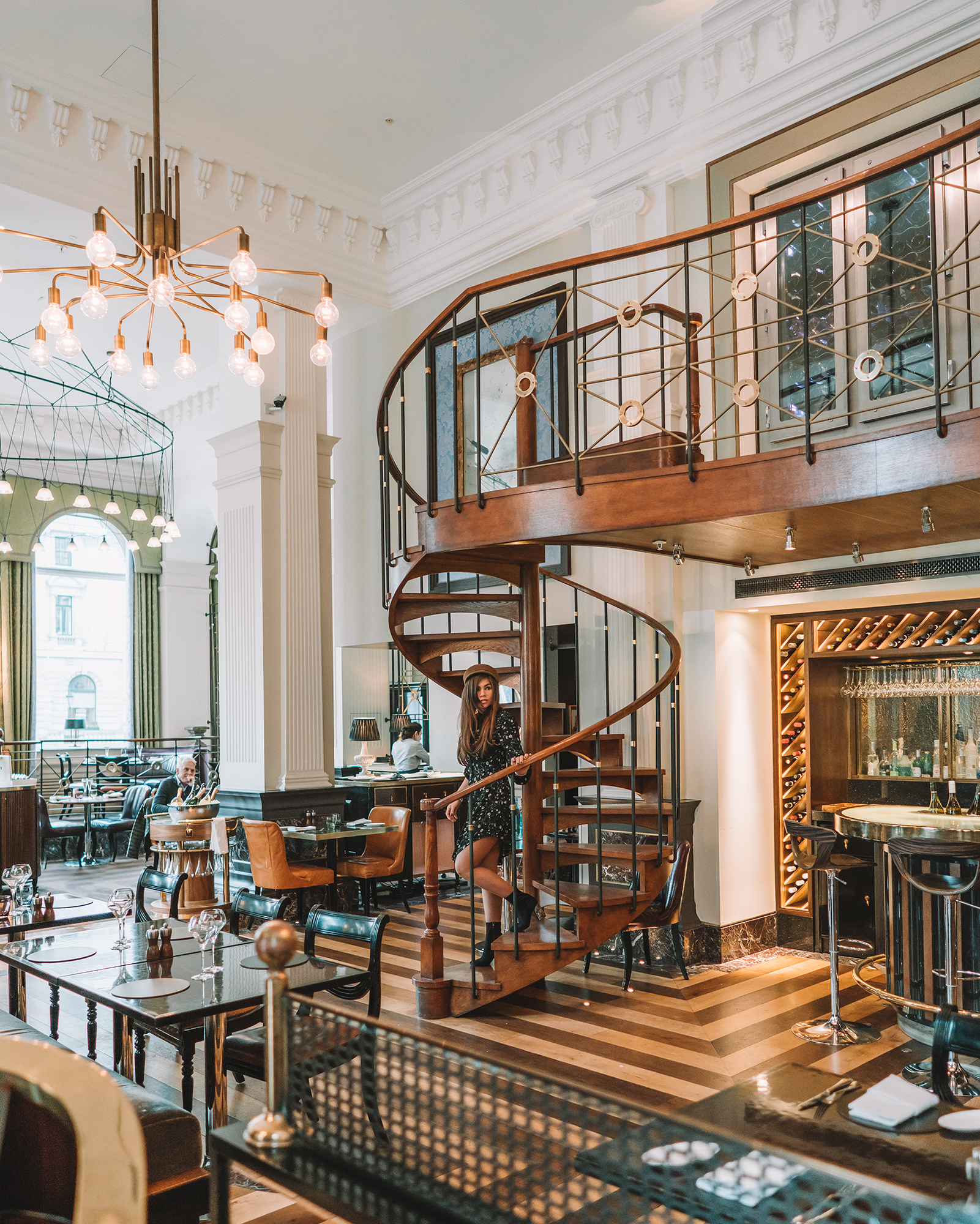 The Sofitel St James is a stunning, oh-so-London hotel located in the WestMinster neighborhood. Stop by their ground-floor restaurant for a great brunch and this gorgeous interior - or check out the adjacent all-pink tea room for High Tea!
10. Kynance Mews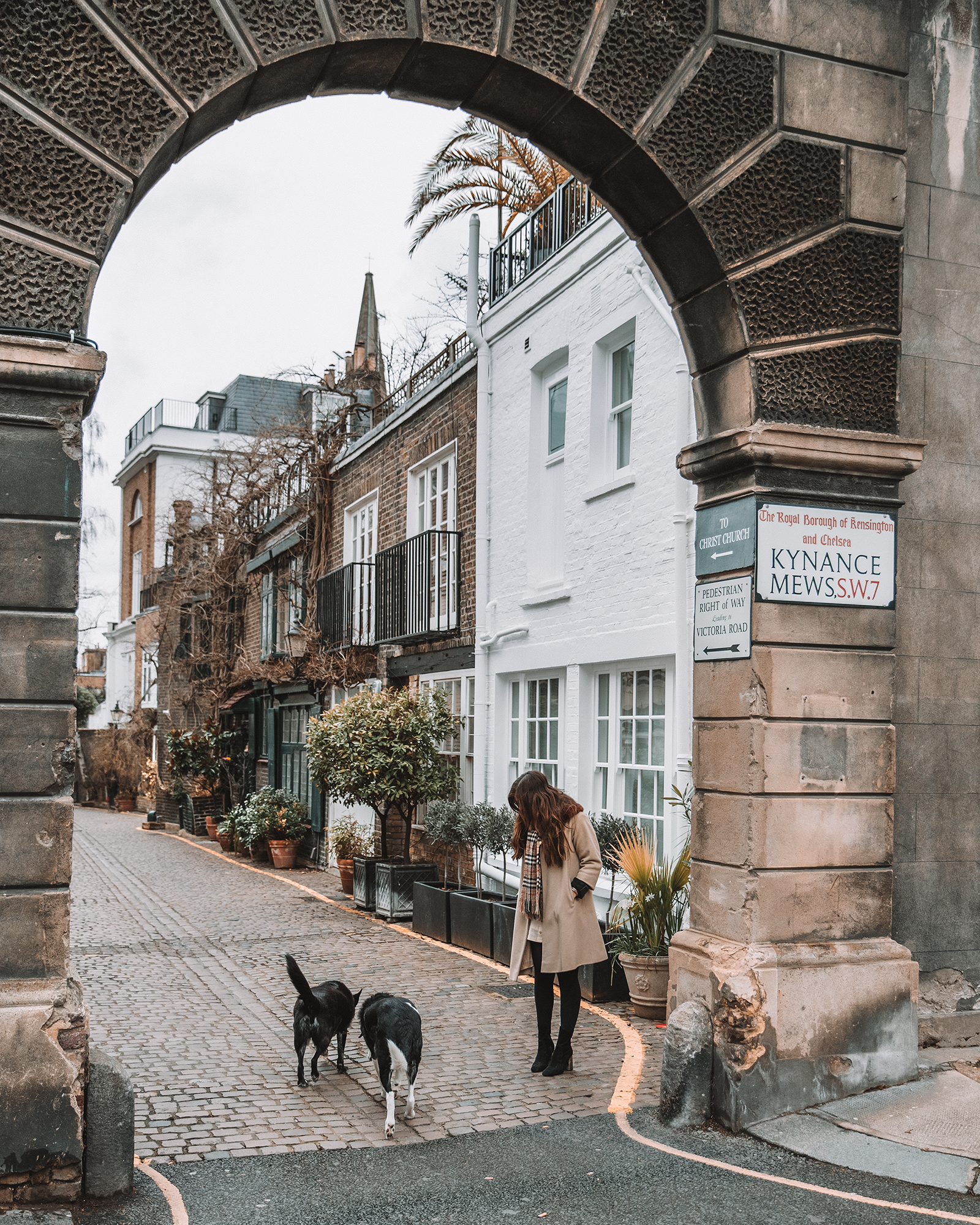 The Mews (old stable-lined streets converted into home) are some of the most beautiful streets in all of London - and my absolute favorite thing about the city, and Kynance Mews was by far my favorite. We visited here in the dead of winter, but in the warmer months, the street is full of bright leaves and colorful flowers hanging from every building.
11. St James Park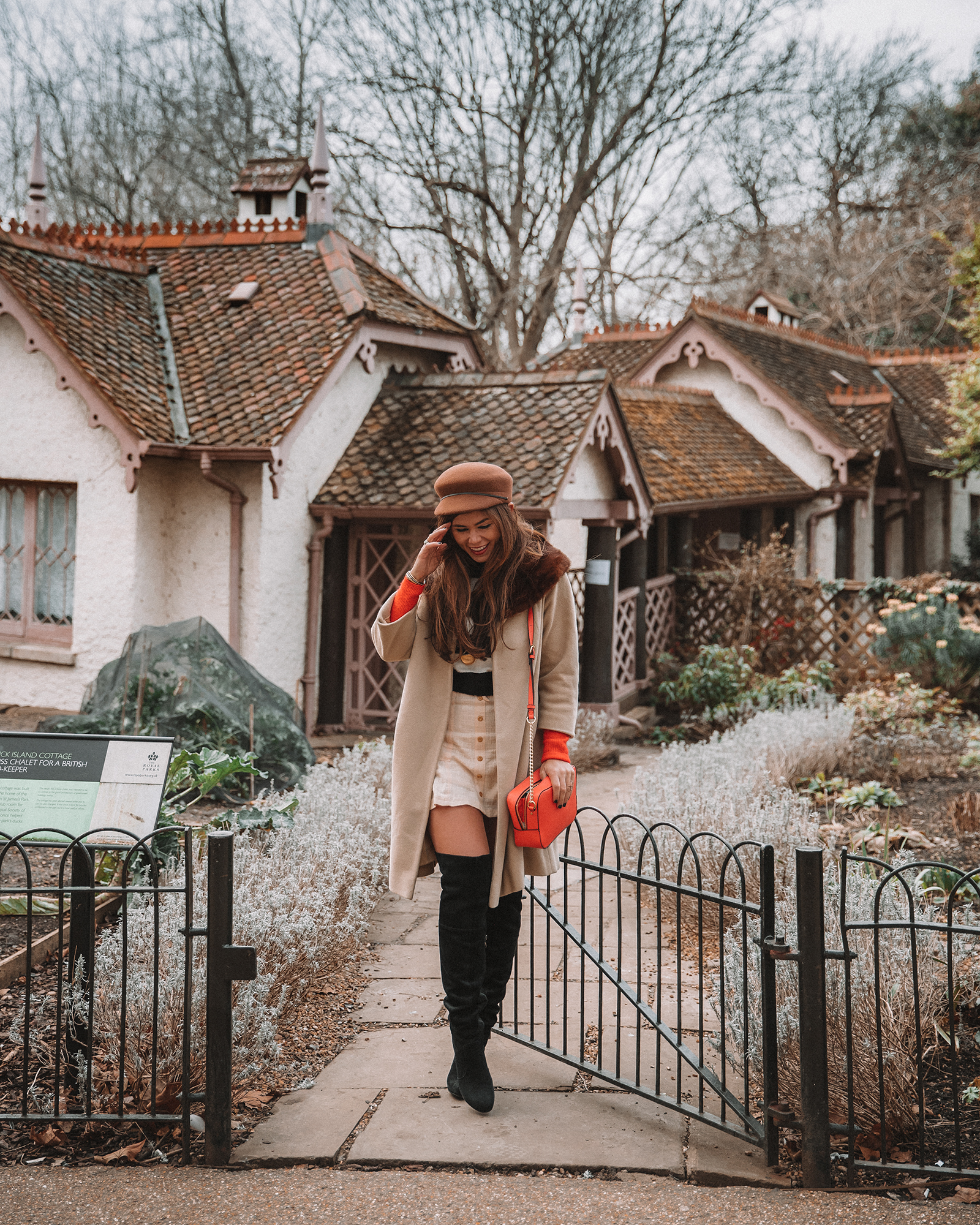 Just a quick walk from Westminster Abbey, we found so many unexpected sites in St James Park - flocks of birds, ponds, and cottages that looked right out of the Countryside.
12. East London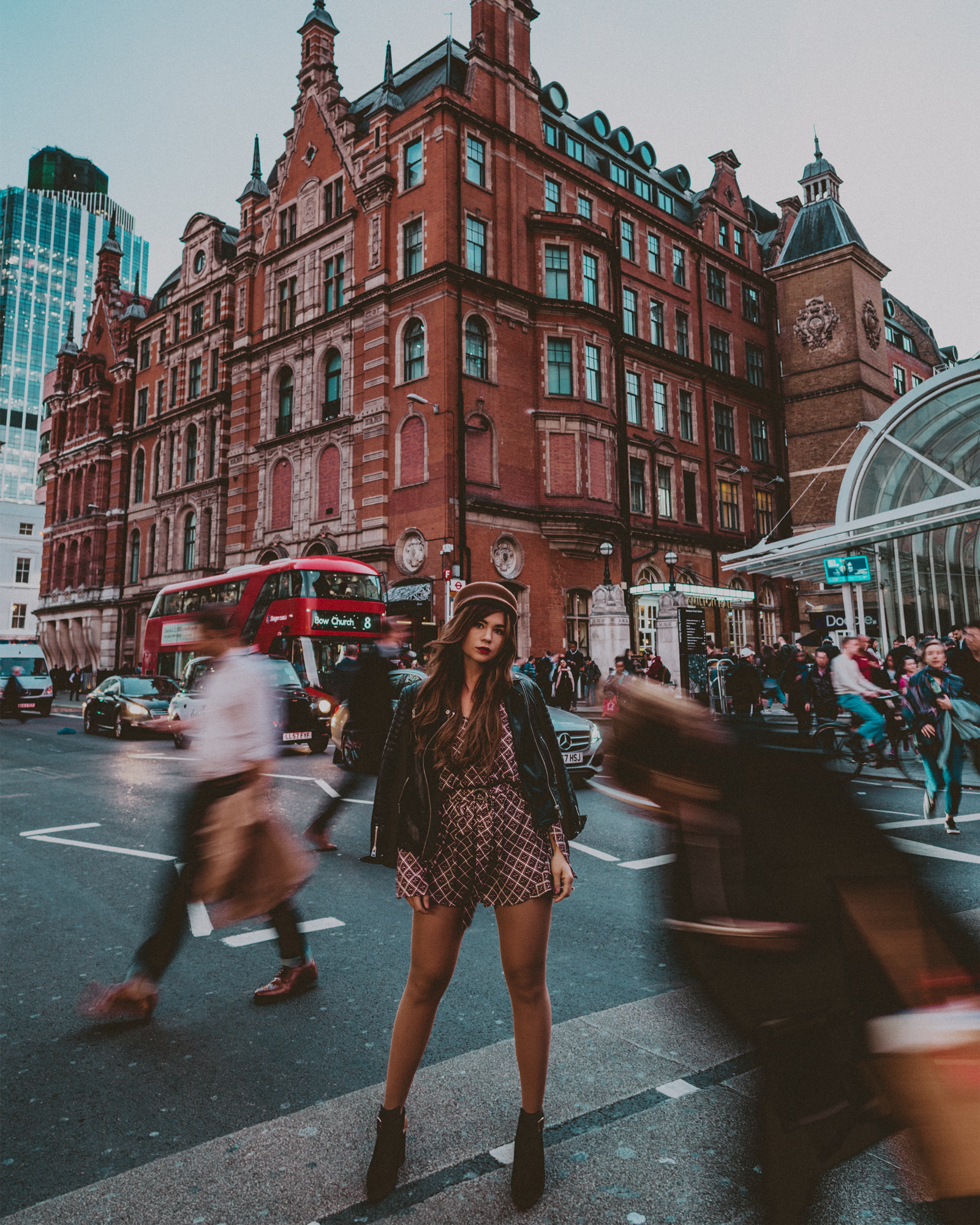 The original home of the makers of London, the craftsman, artists, and local shops have always made this neighborhood their home. Now, East London is the city's center of street art, and home to the hip Shoreditch neighborhood - full of cafes, independent shops, and cool cocktail bars. Check out the graffiti and shops on Brick Lane, the local designers at Spitalfield's Market, and cheap eats from around the world at Brick Lane Food Hall.
13. Kings Cross Station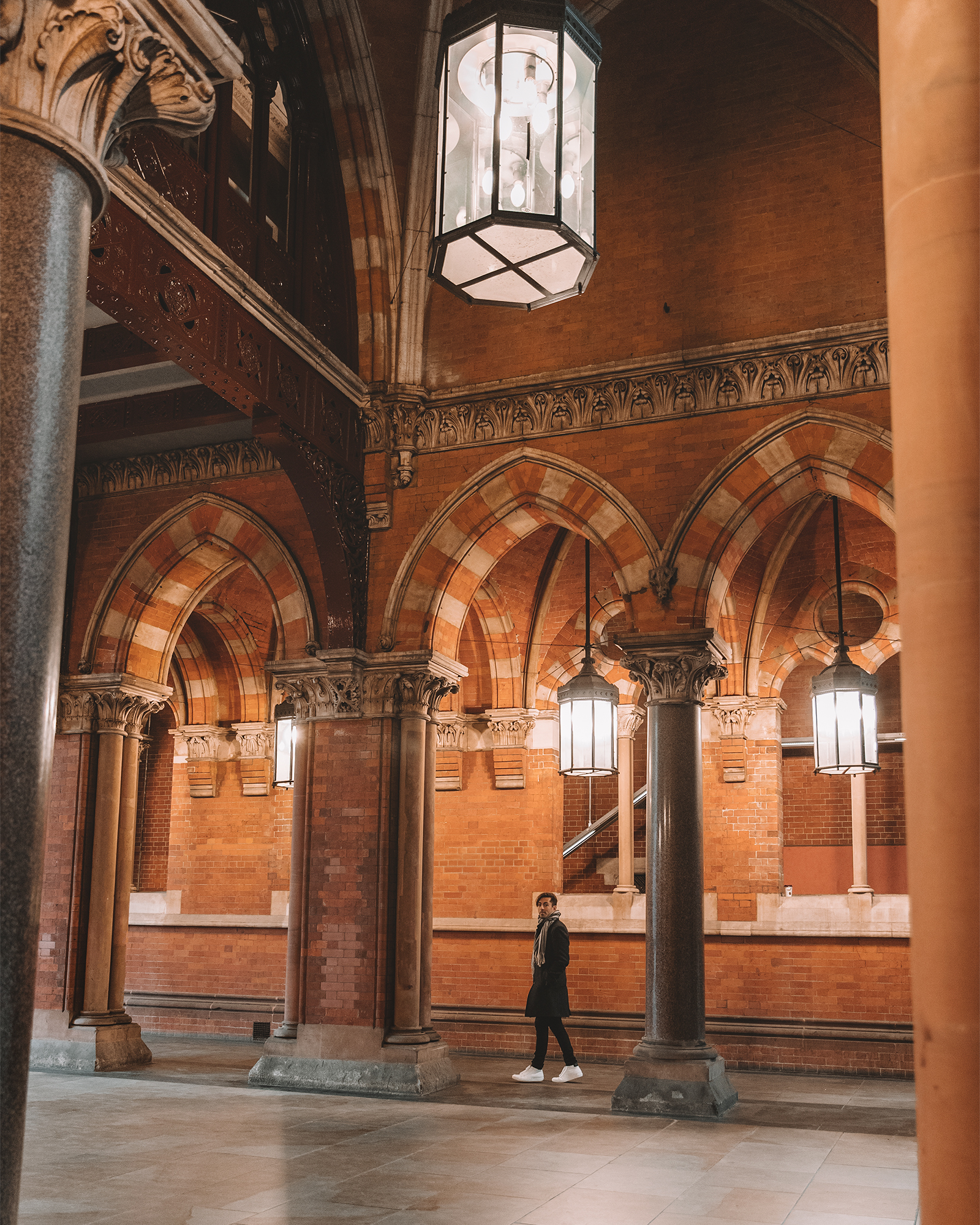 A must-visit for every Harry Potter fan! But skip the massive crowd at Platform 9 3/4 and wander around the rest of the beautiful and iconic station - there are so many amazing details and photo spots here that still feel like you are on your way to Hogwarts - with no crowd to deal with.
Get Inspired: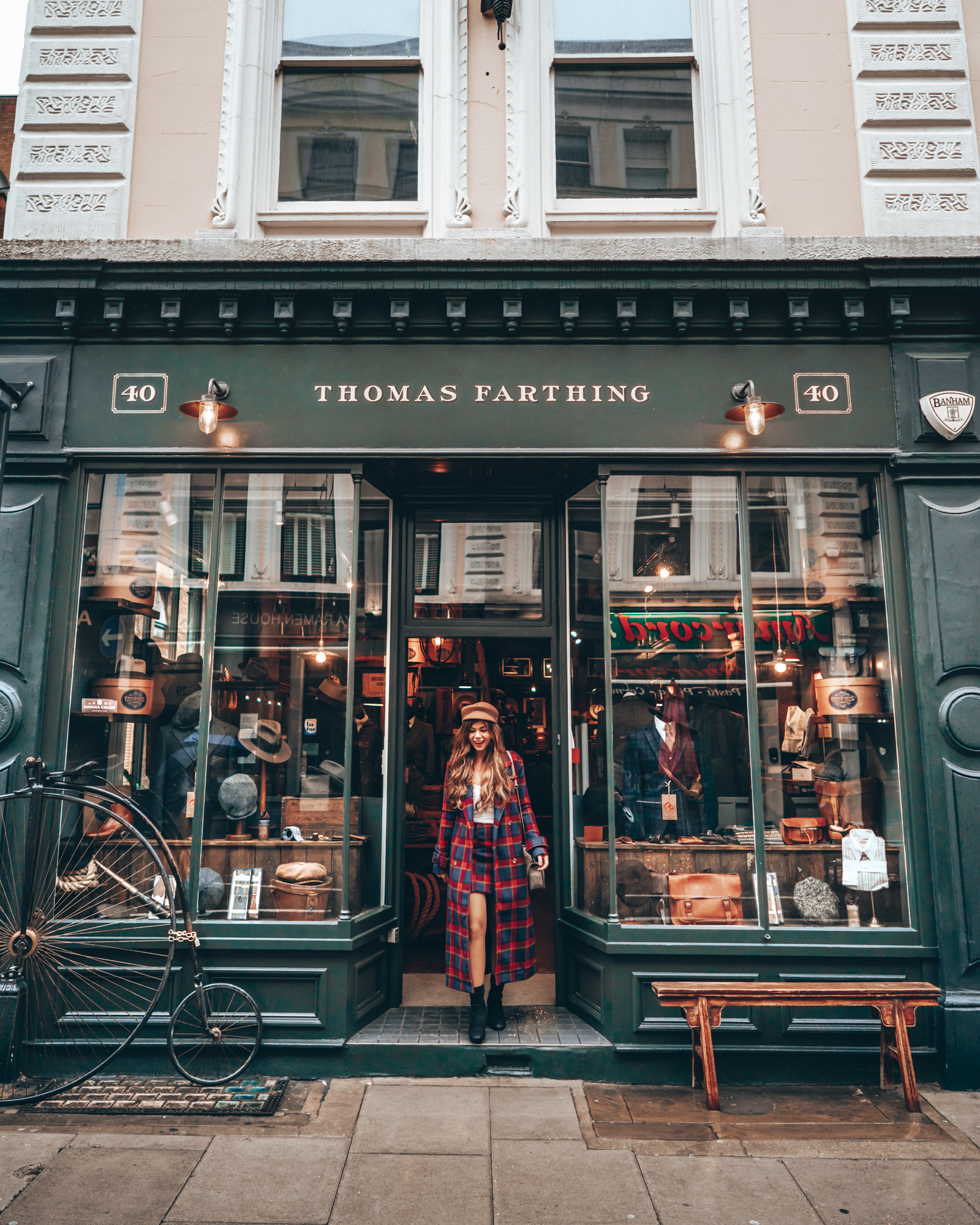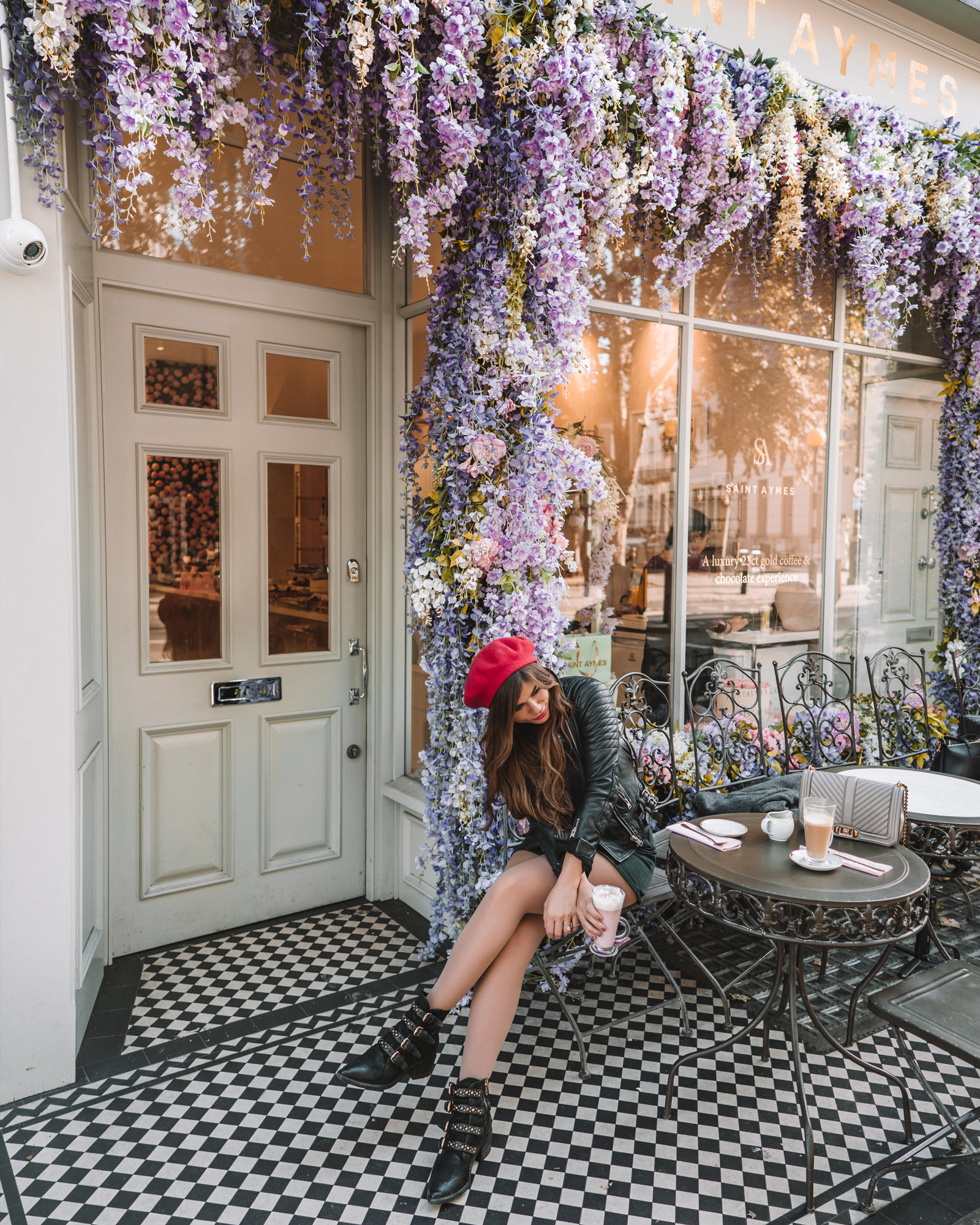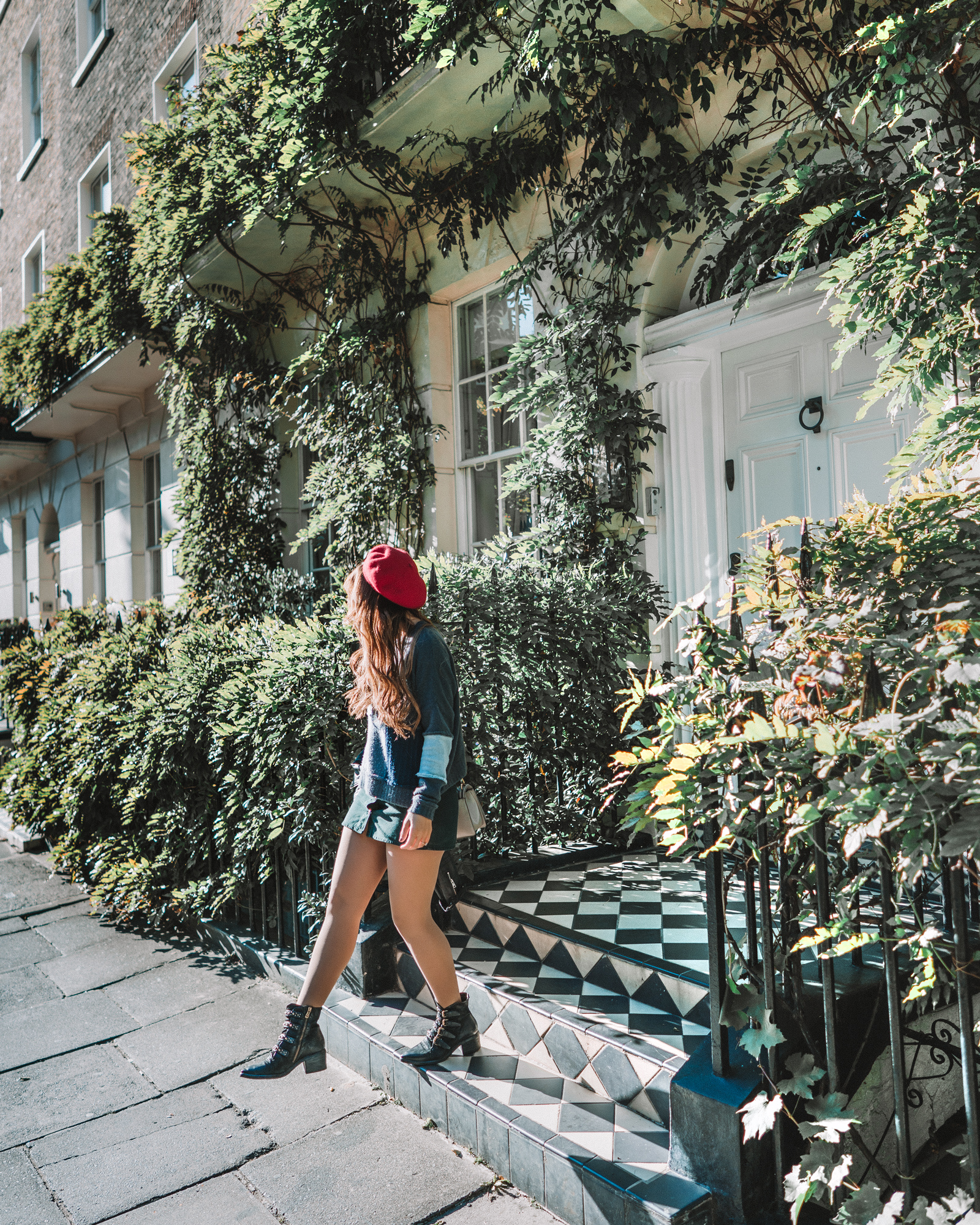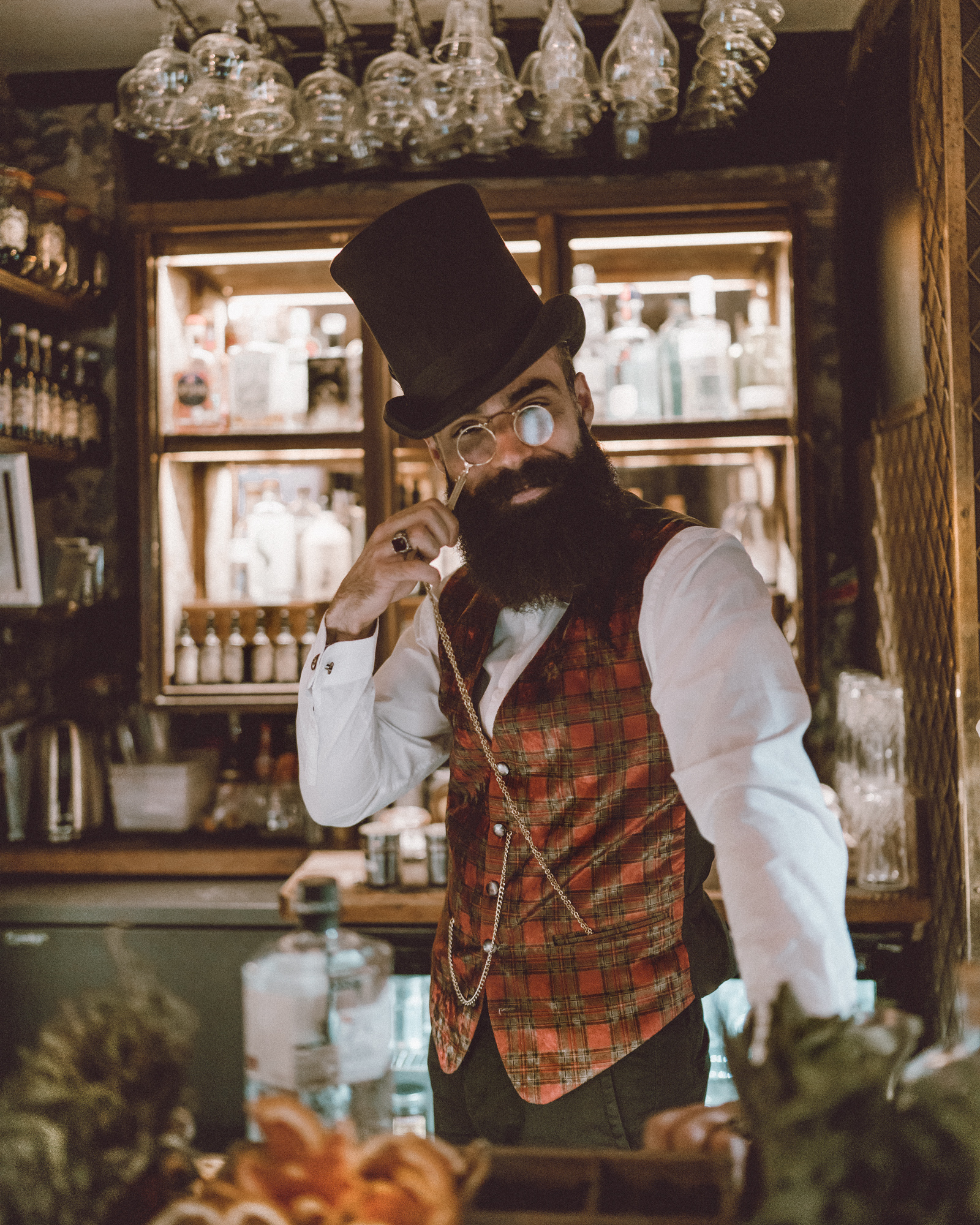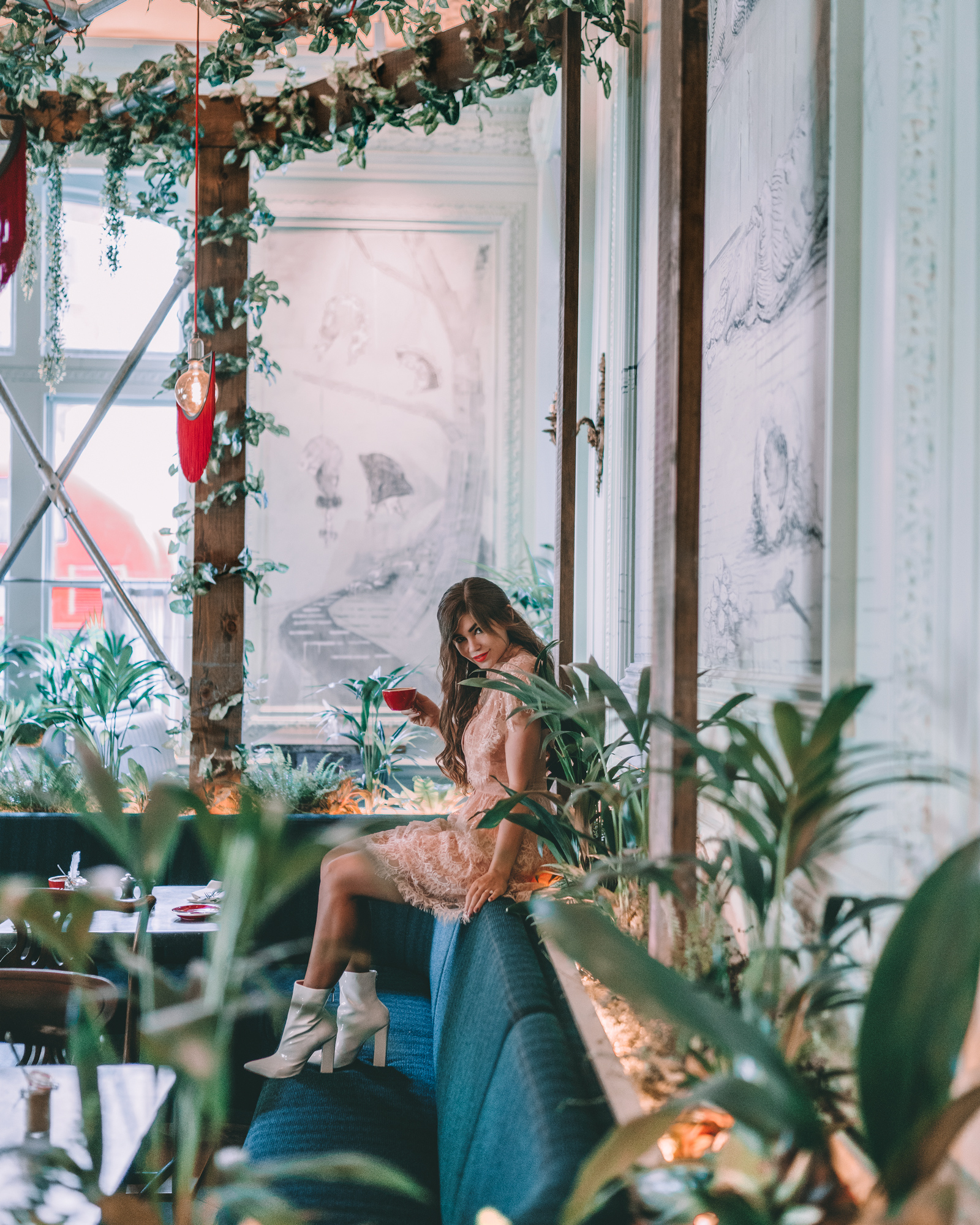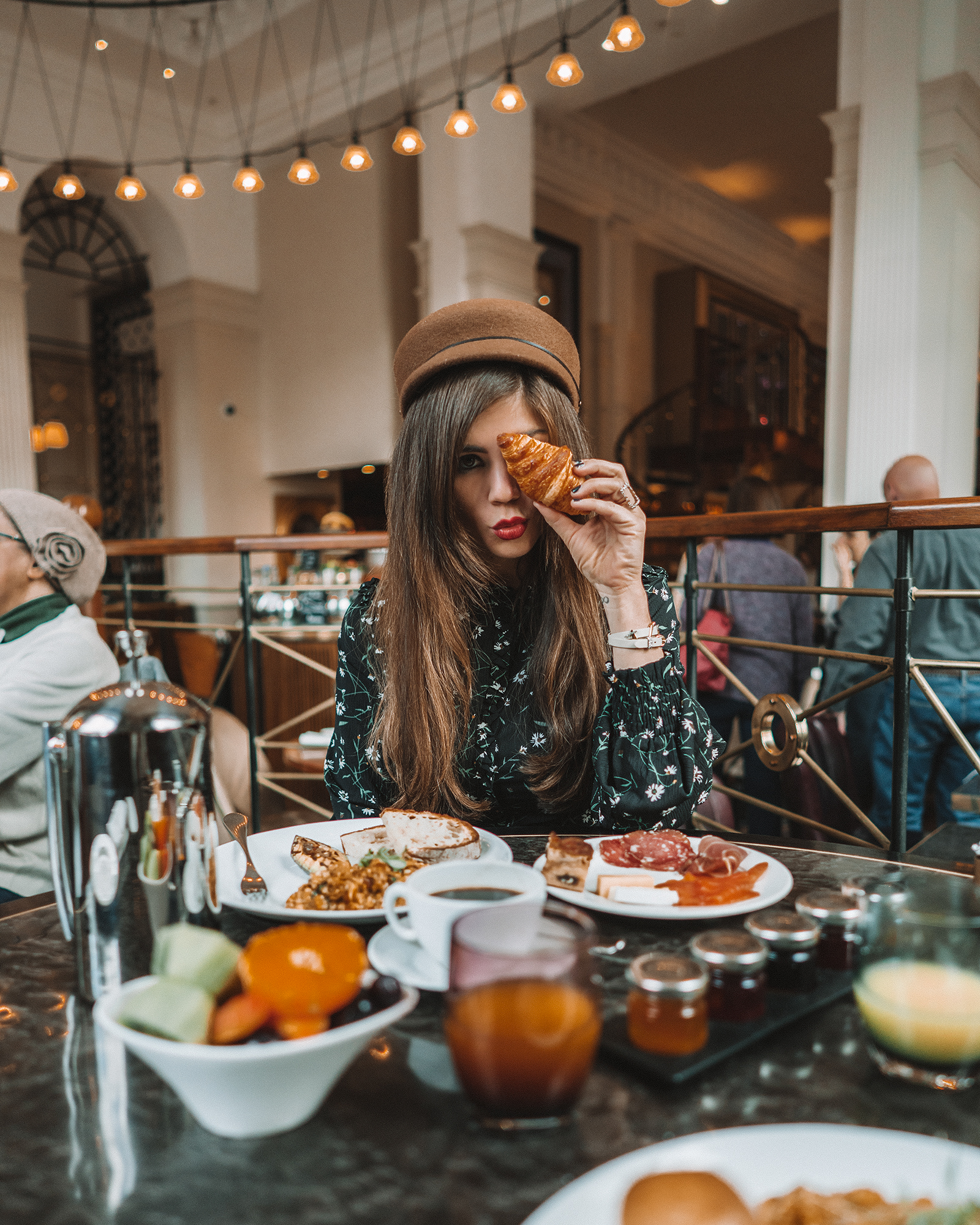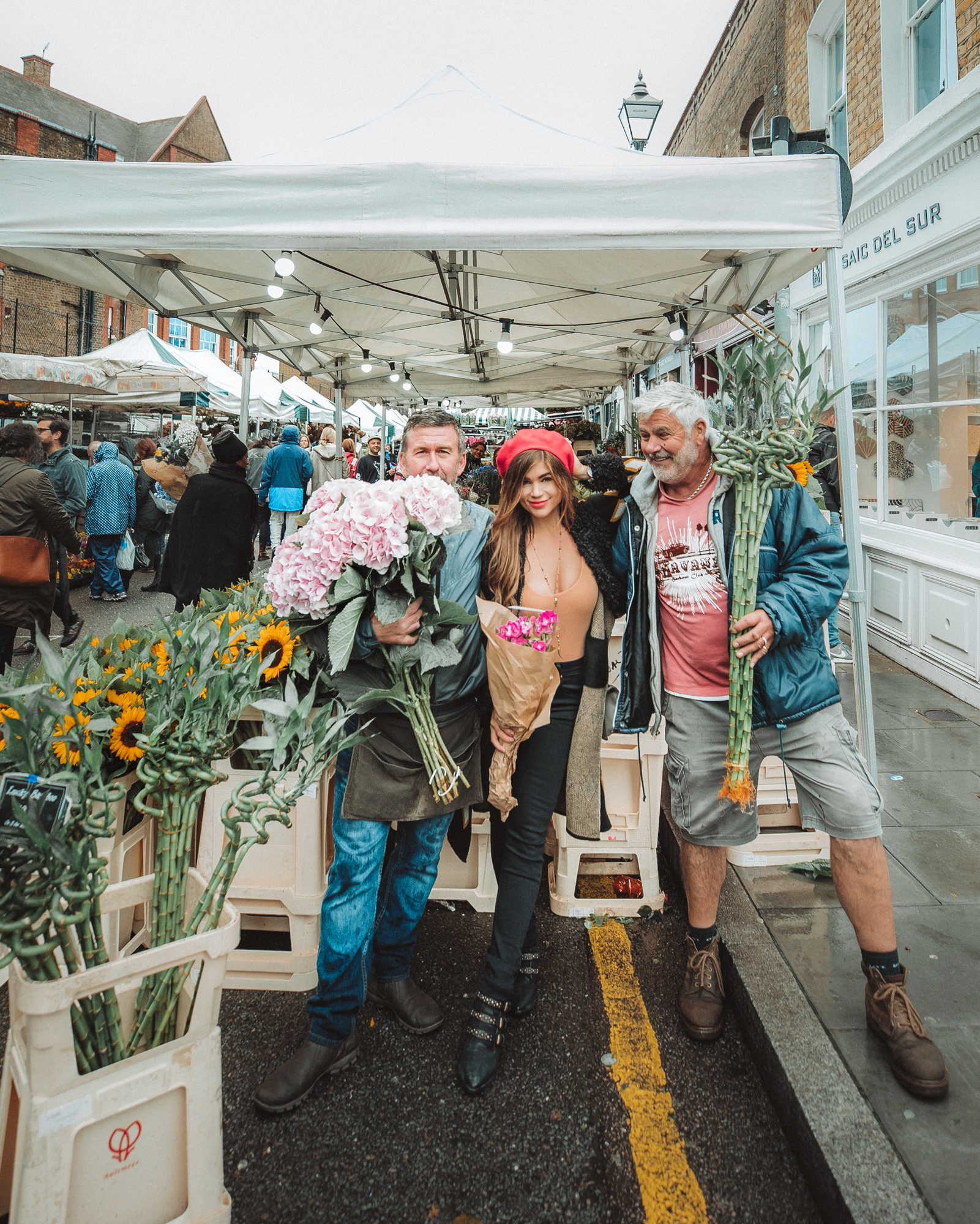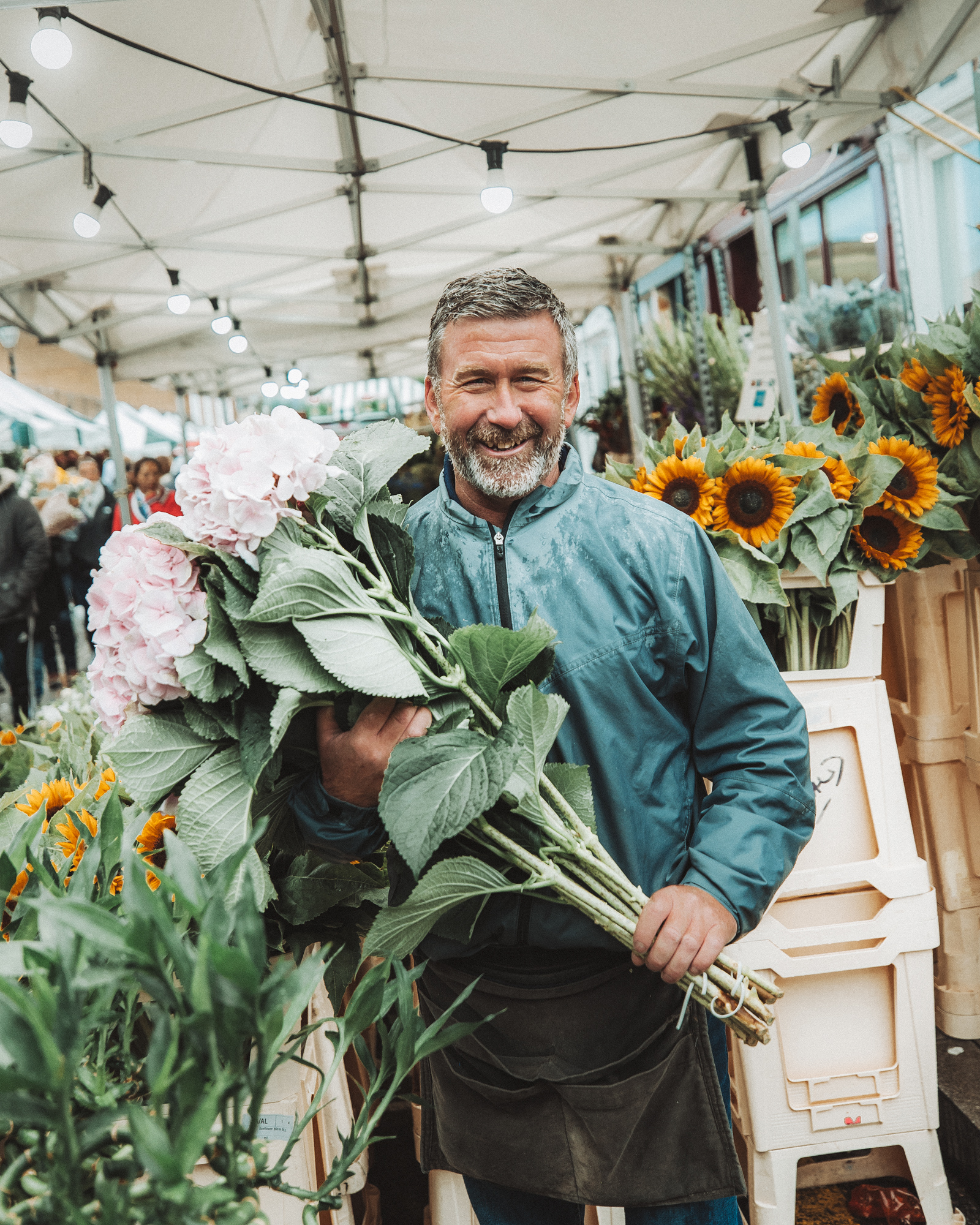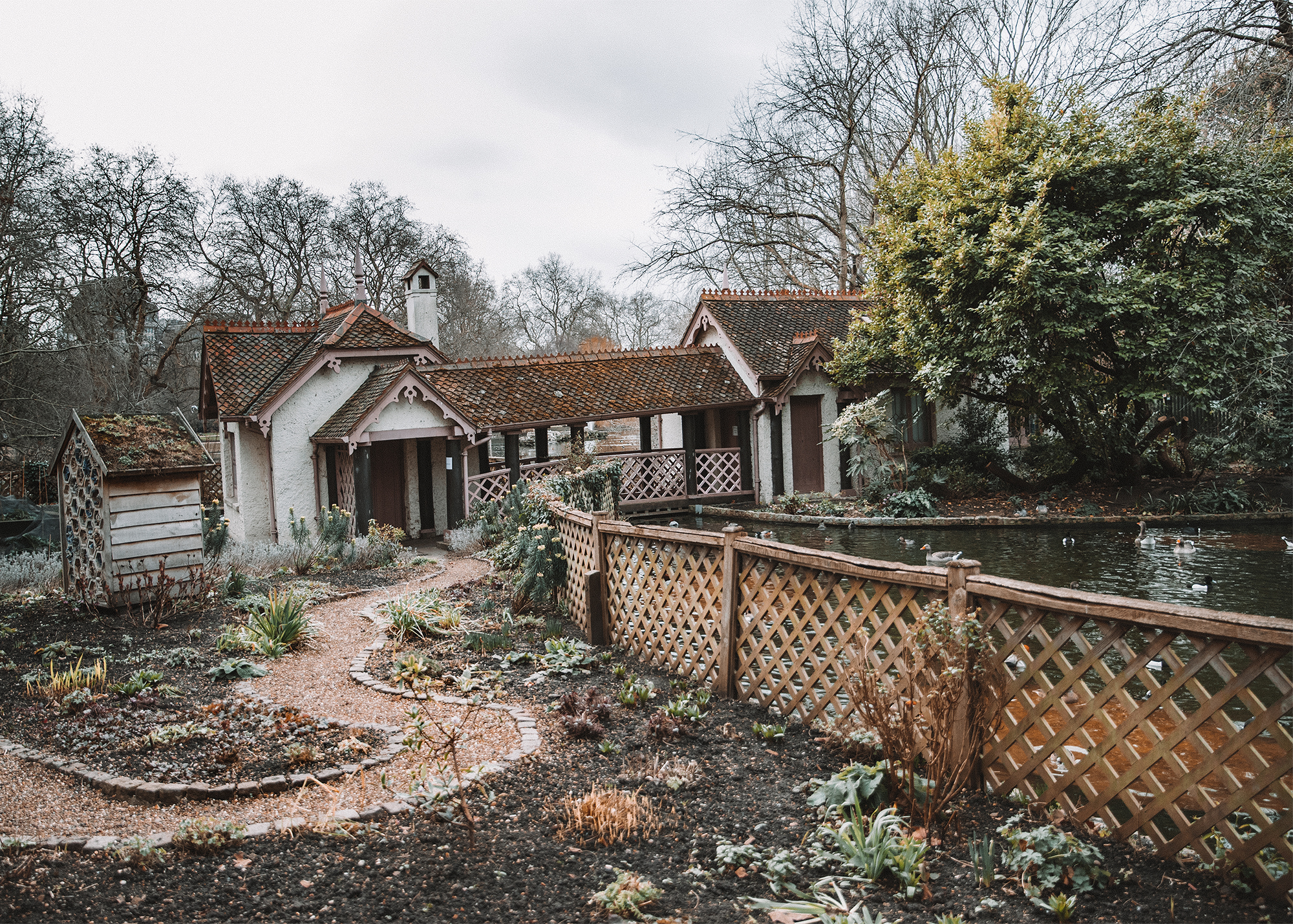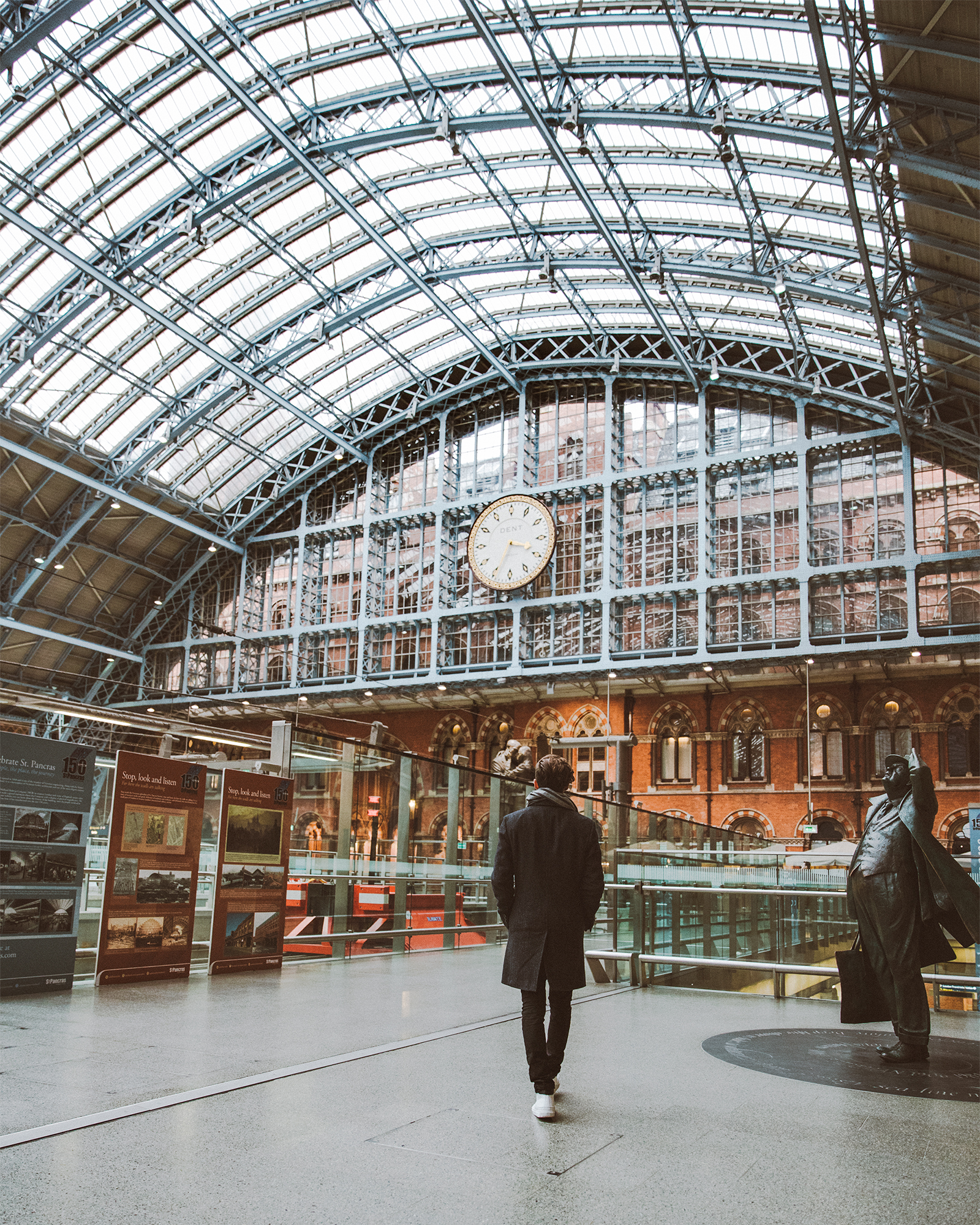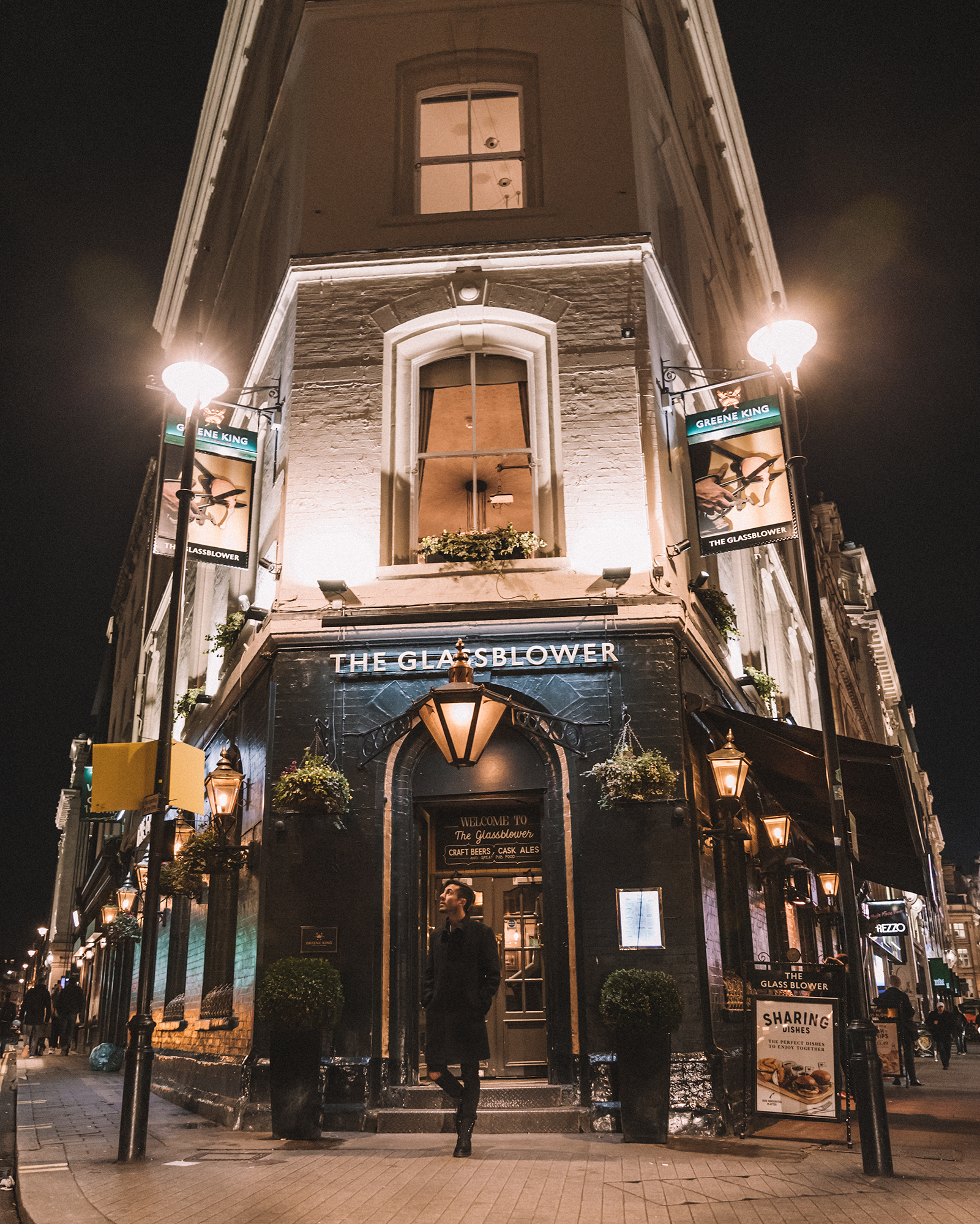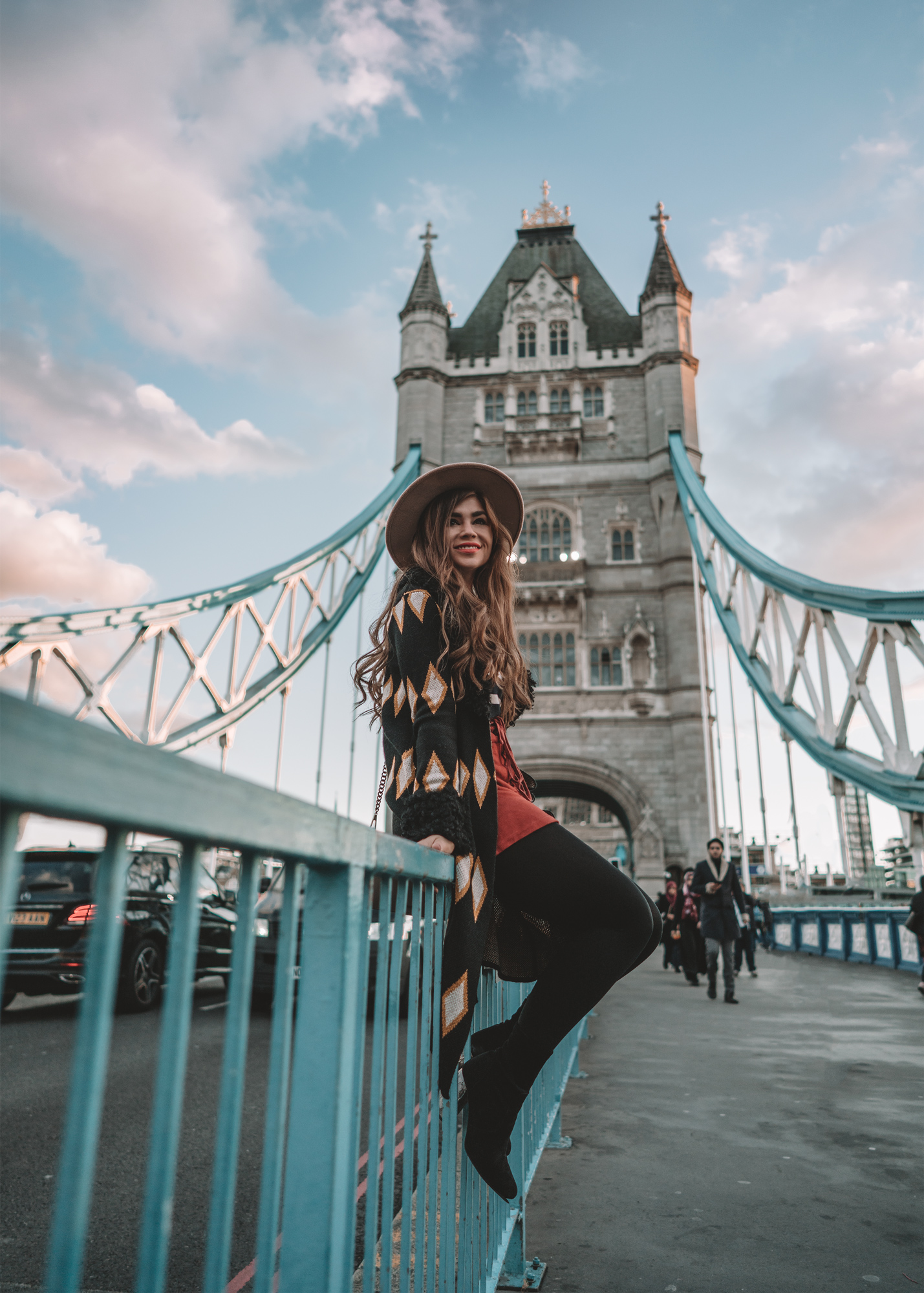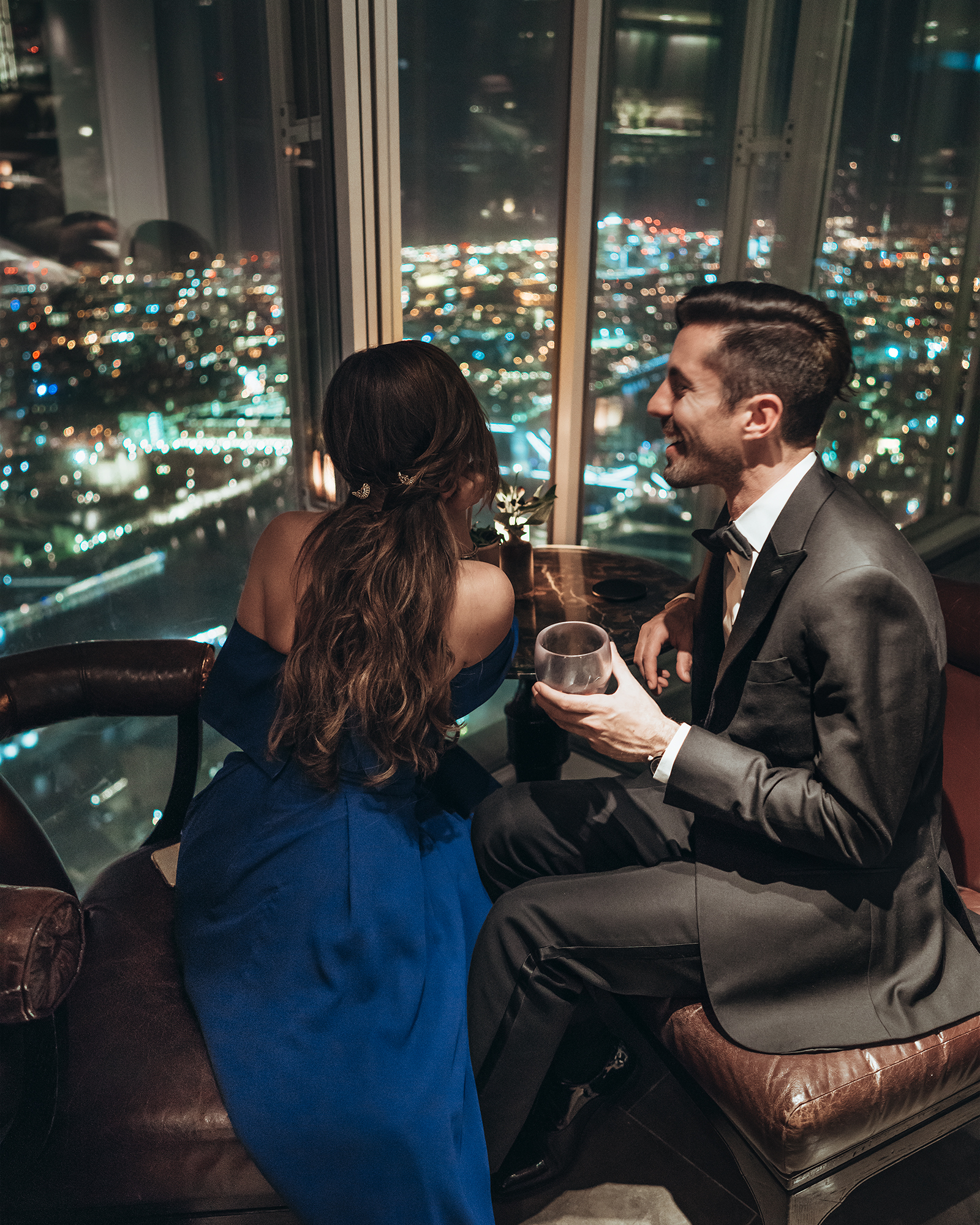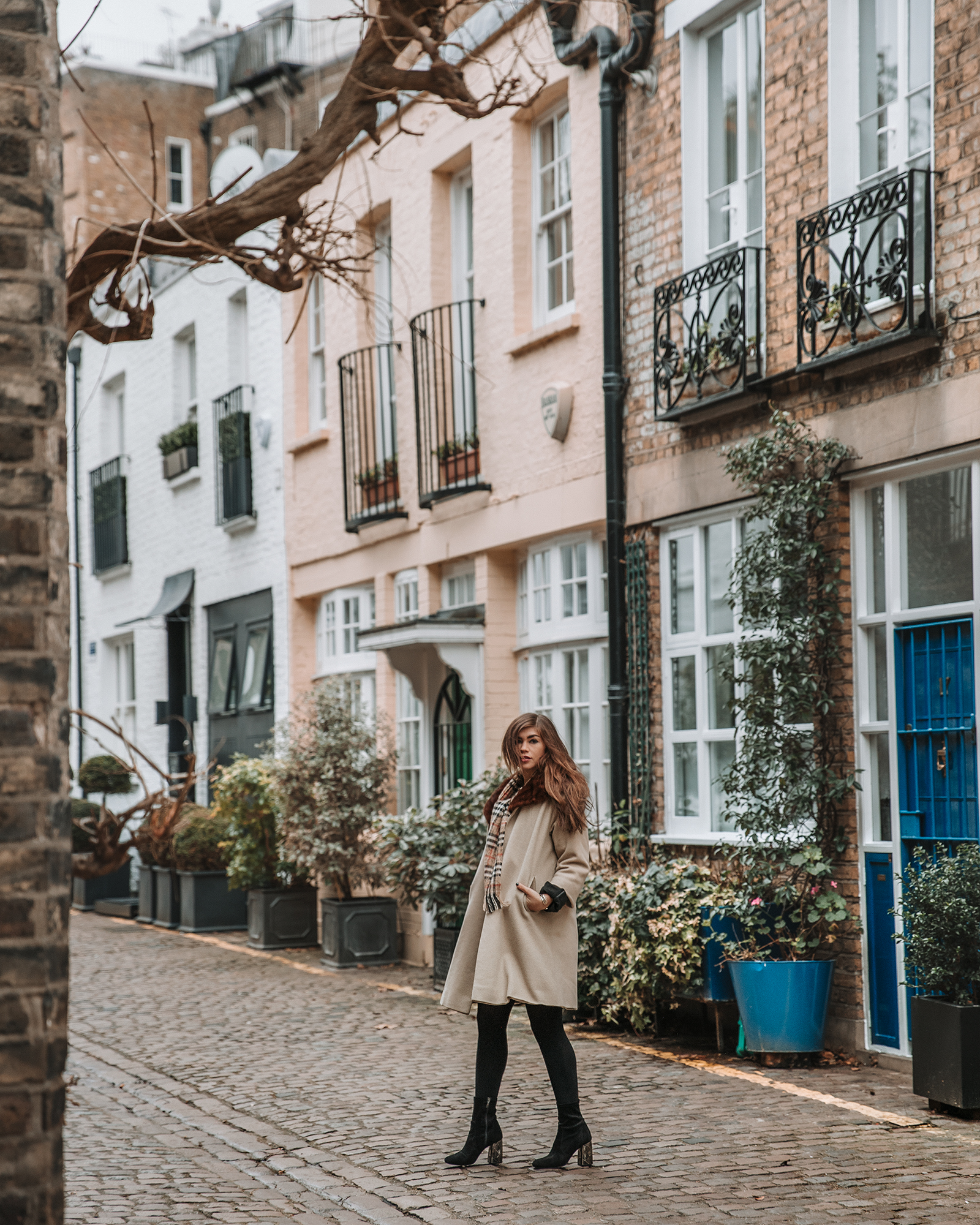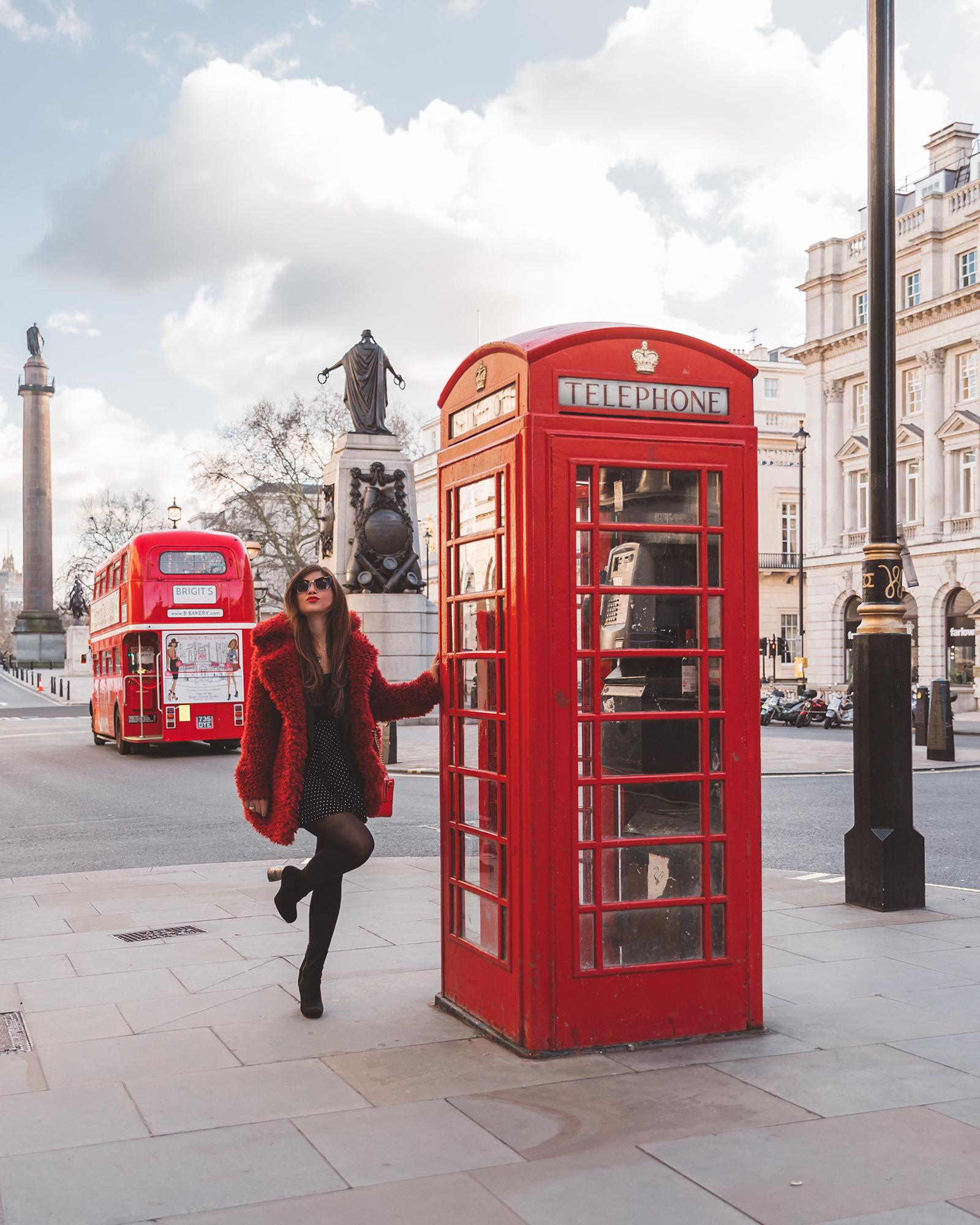 Like this post and want to remember this for later? Pin it and save it for later!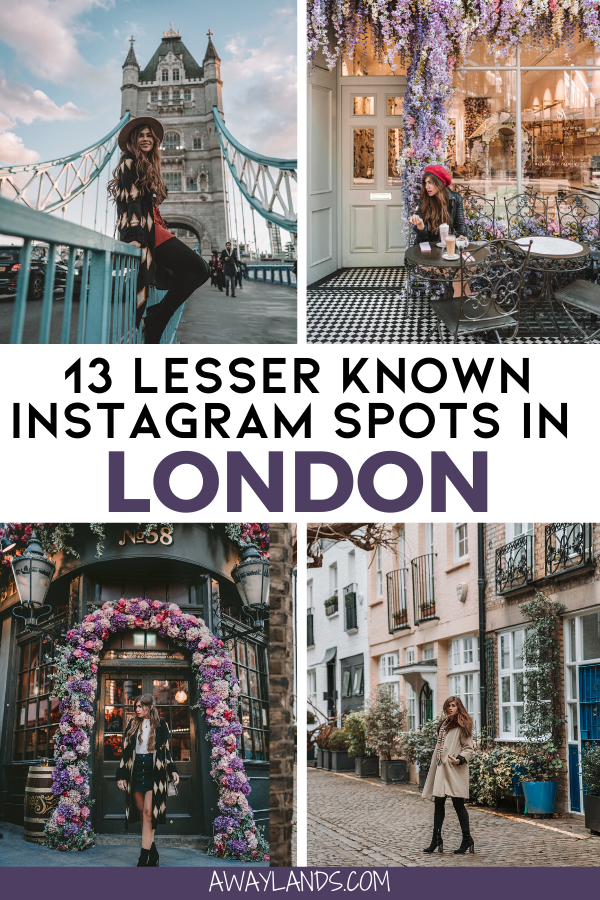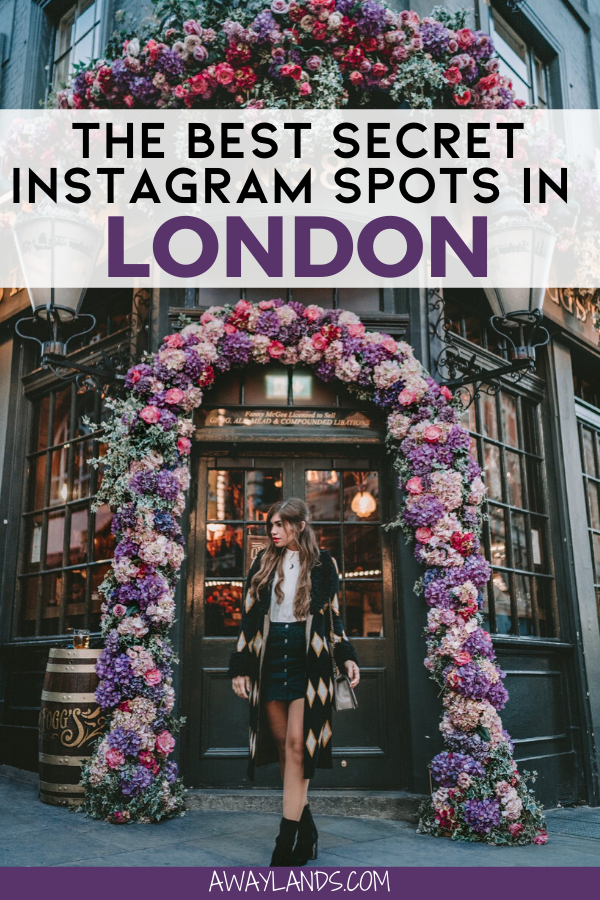 START PLANNING!
Find the best prices with our search below.