May 28, 2019 Travel Adventures
Jungles, Temples, and Waterfalls - A Lush Weekend in Bali
Brandon and I first landed in Bali just after Christmas in 2015 - after a week in Thailand we flew down to the mythical island for New Years, on our first big adventure. We had been planning our big South East Asia trip for most of the year and I was overwhelmed with finally being here. Traveling to Asia was such a dream of mine that seamed unattainable for so long (something that feels so ironic now), and I couldn't believe that we had actually made it so far. We spent New Years in a giant villa with a private pool in Seminyak - we stayed out late partying New Year's Eve and jumped in our pool at 3 am to ring in 2016. We moved up to Ubud for a few nights in the lush jungles, and then fell in love with Nusa Lembongan at the end of the trip. We filmed our first real video on this trip, and it really was the started point to our Away Lands life.
And then, we never came back.
In all of our times back to the region, we never made it back to Bali. We spent a fateful week getting caught in a scam in nearby Lombok, but still didn't return to the Isle of the Gods. Finally a couple of months ago when we were planning a brand project with Hyatt, we found Bali on our itinerary for just a few short days - I was so excited to get a quick taste of the island that we had met at such a different part of our lives. Bali (along with Thailand) was one of our starting points - and three years later we came into the island as such different people - and with a lot more cameras and gear than the first time around.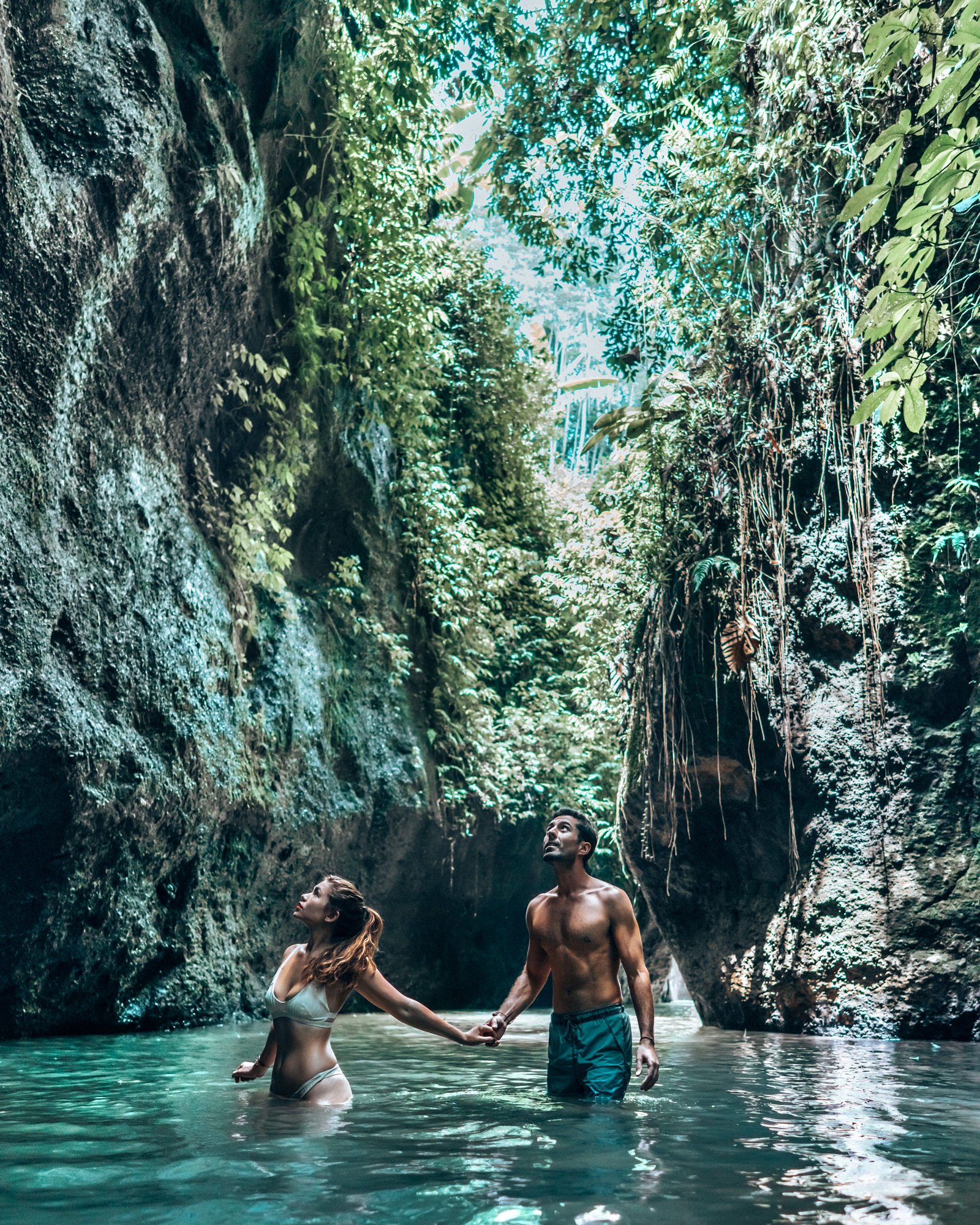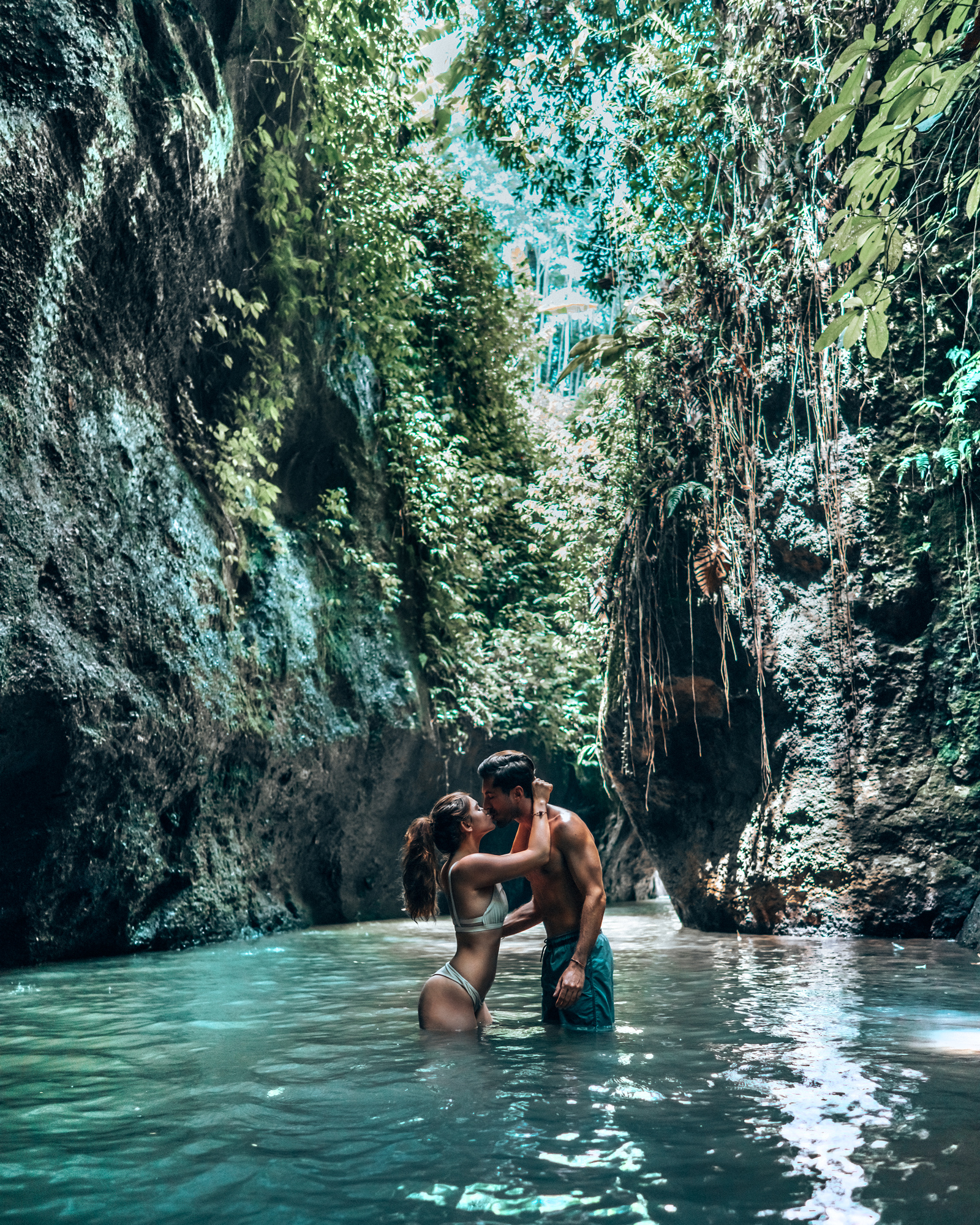 With only three days to shoot and explore - we made the most of it with 5AM wake up calls and sunrise shoots. We worked our way from Uluwatu to Ubud - from waterfalls and jungles to rice terraces, beaches, and temples - mixing some of the island's most iconic destinations with some secluded, hidden gems.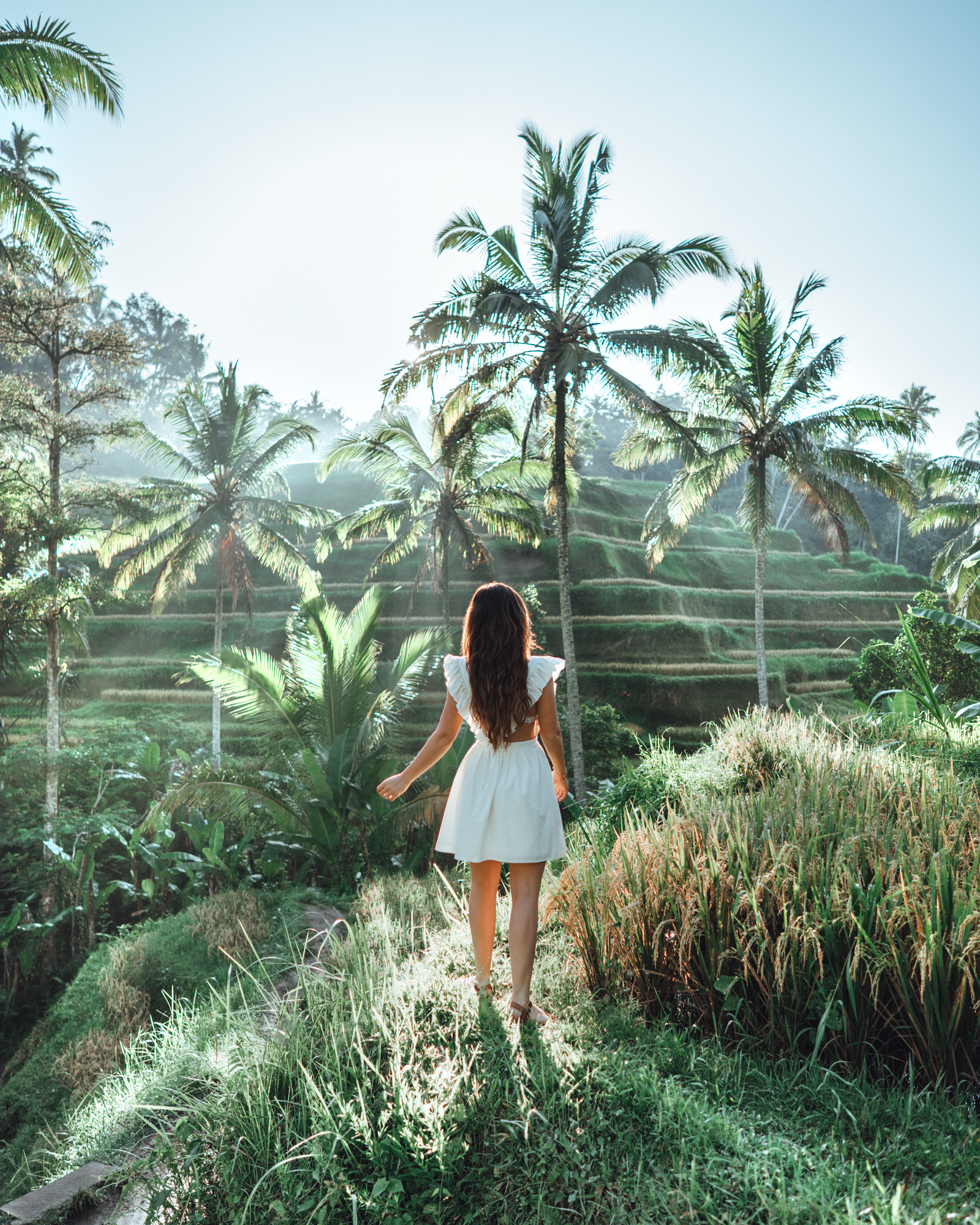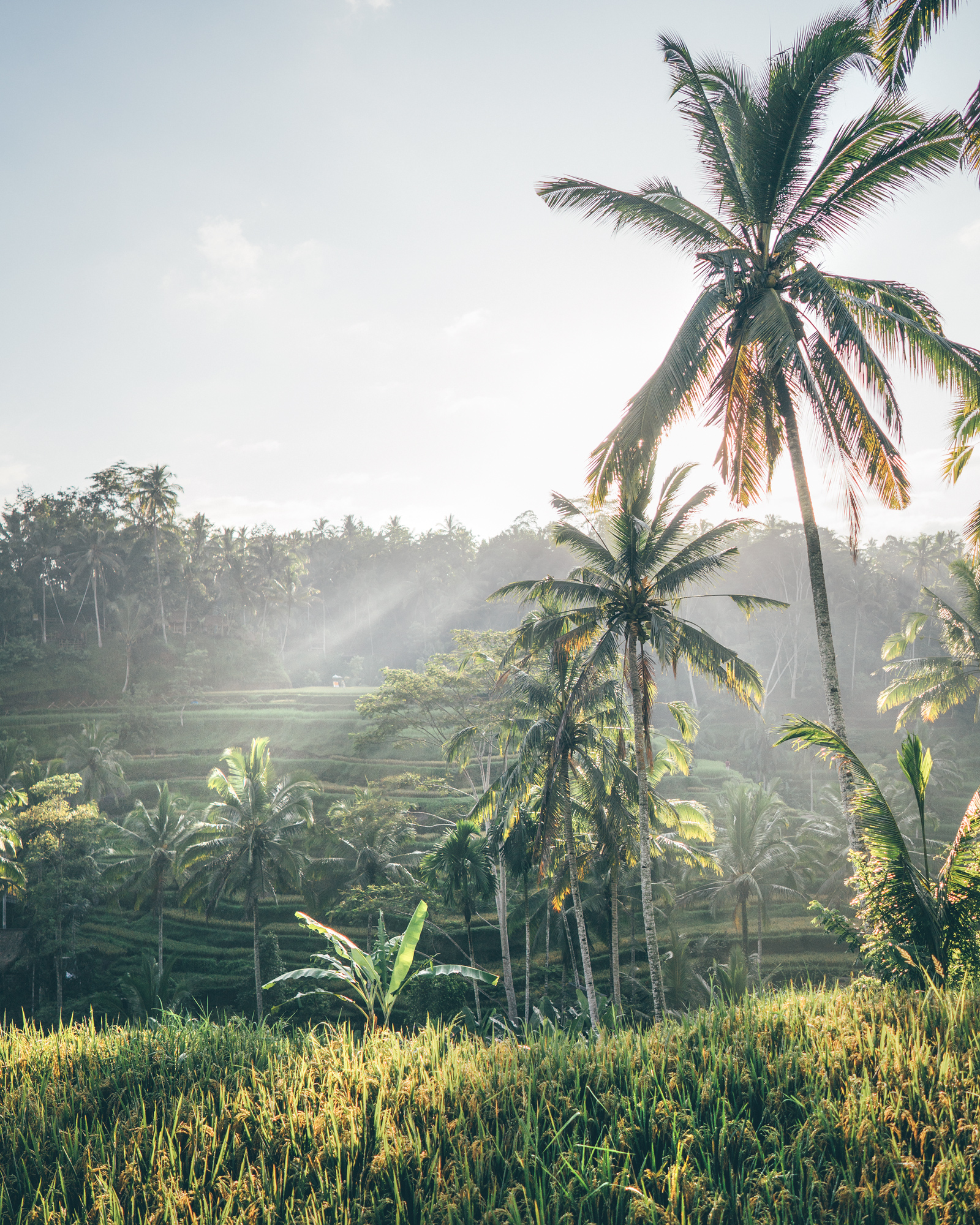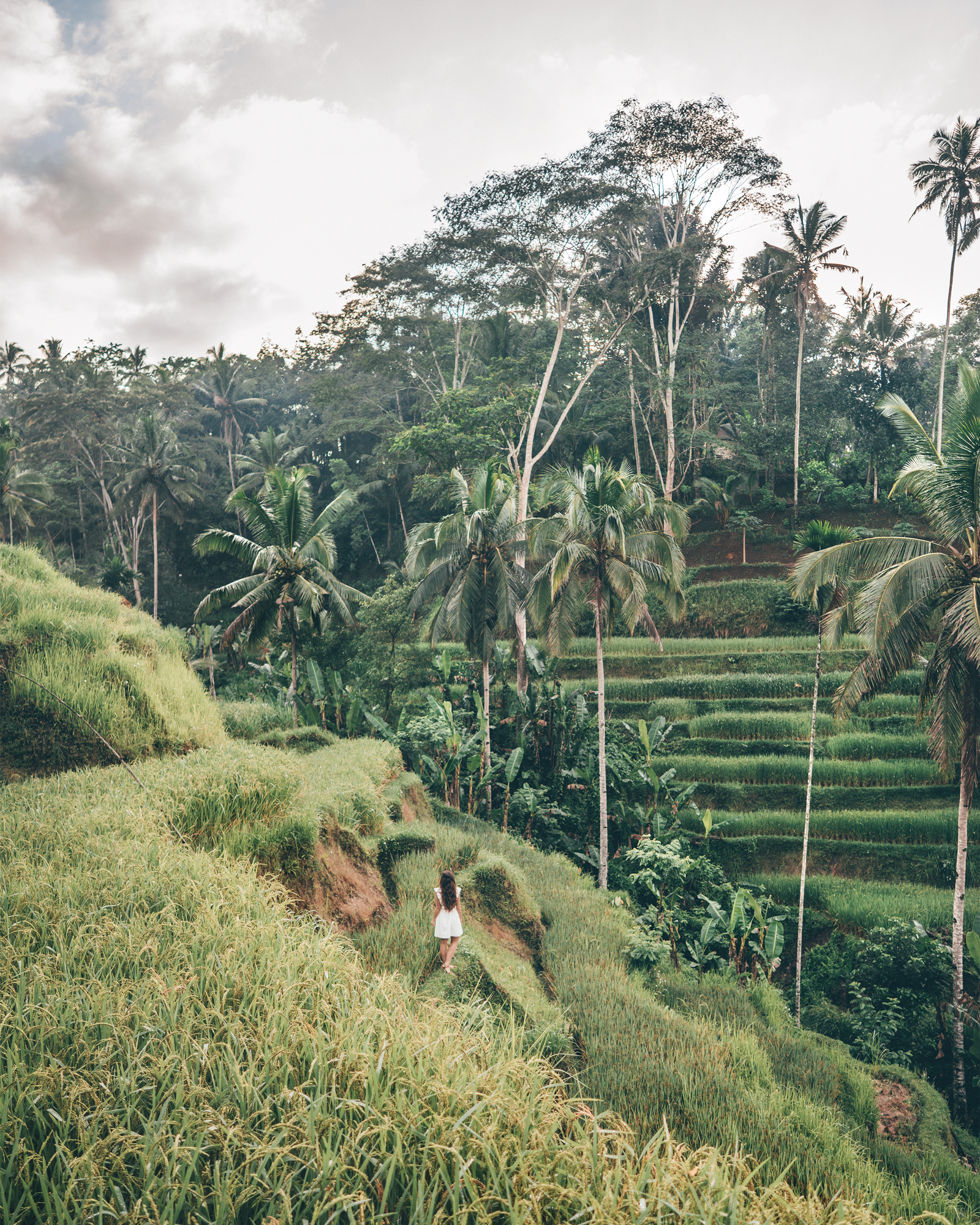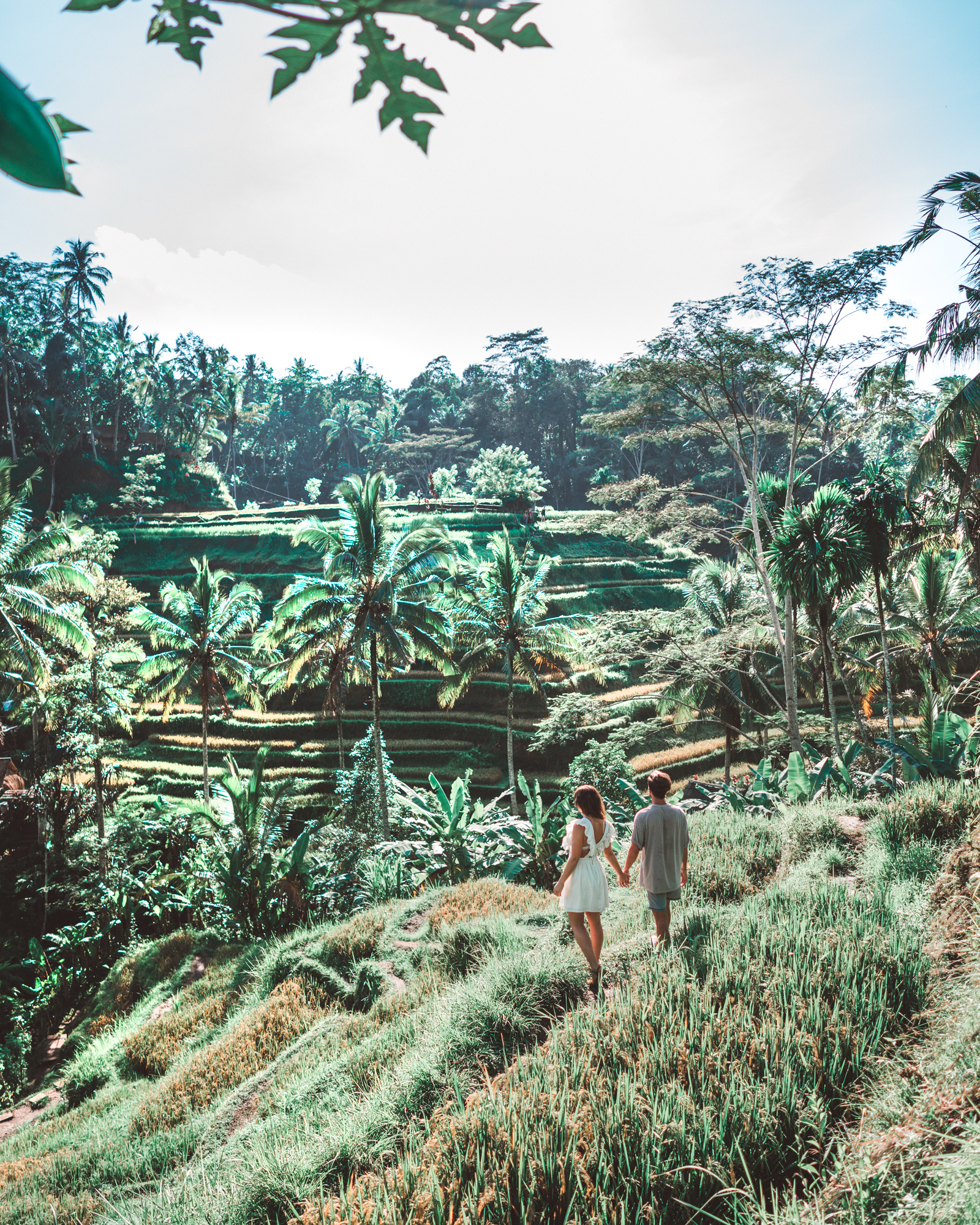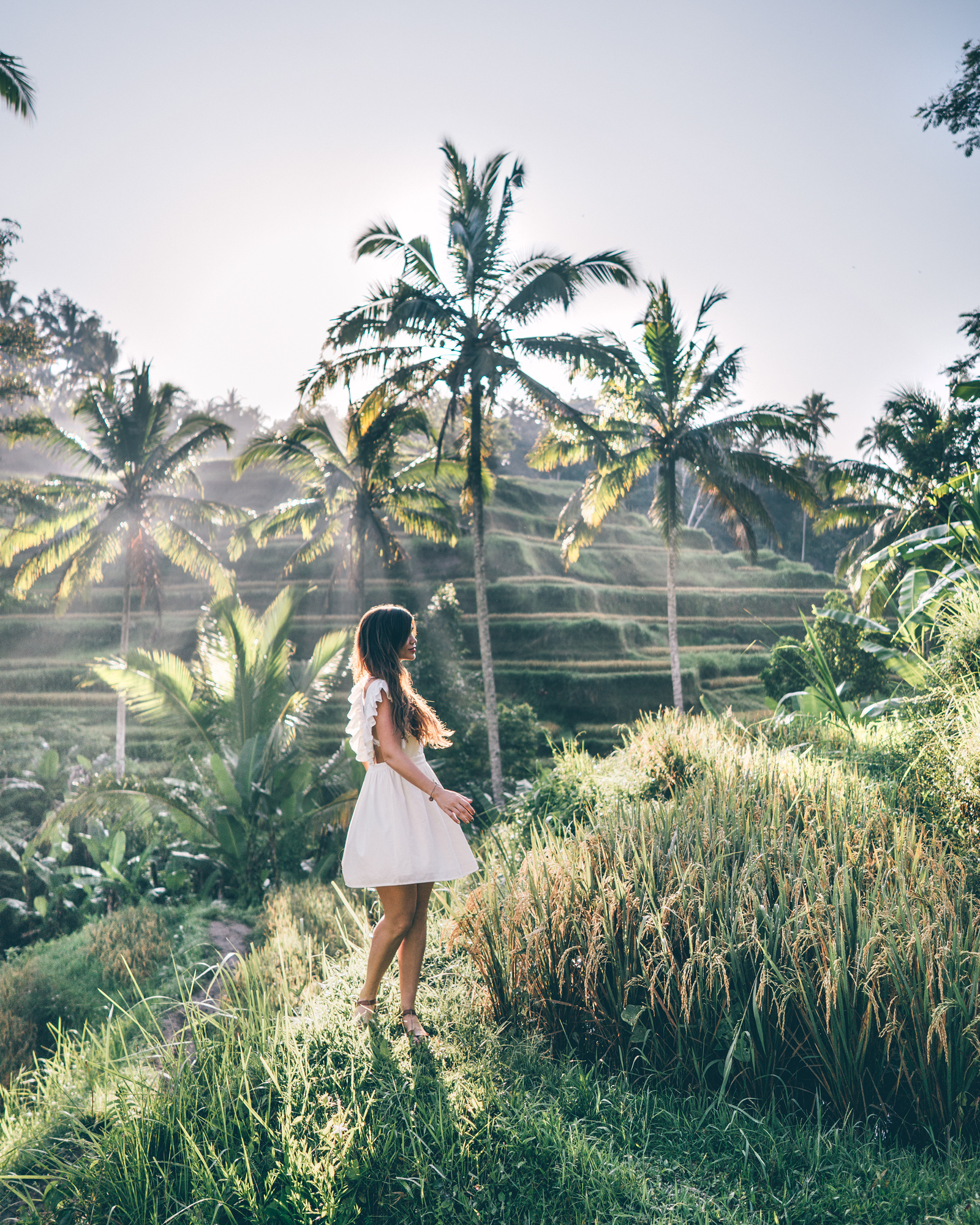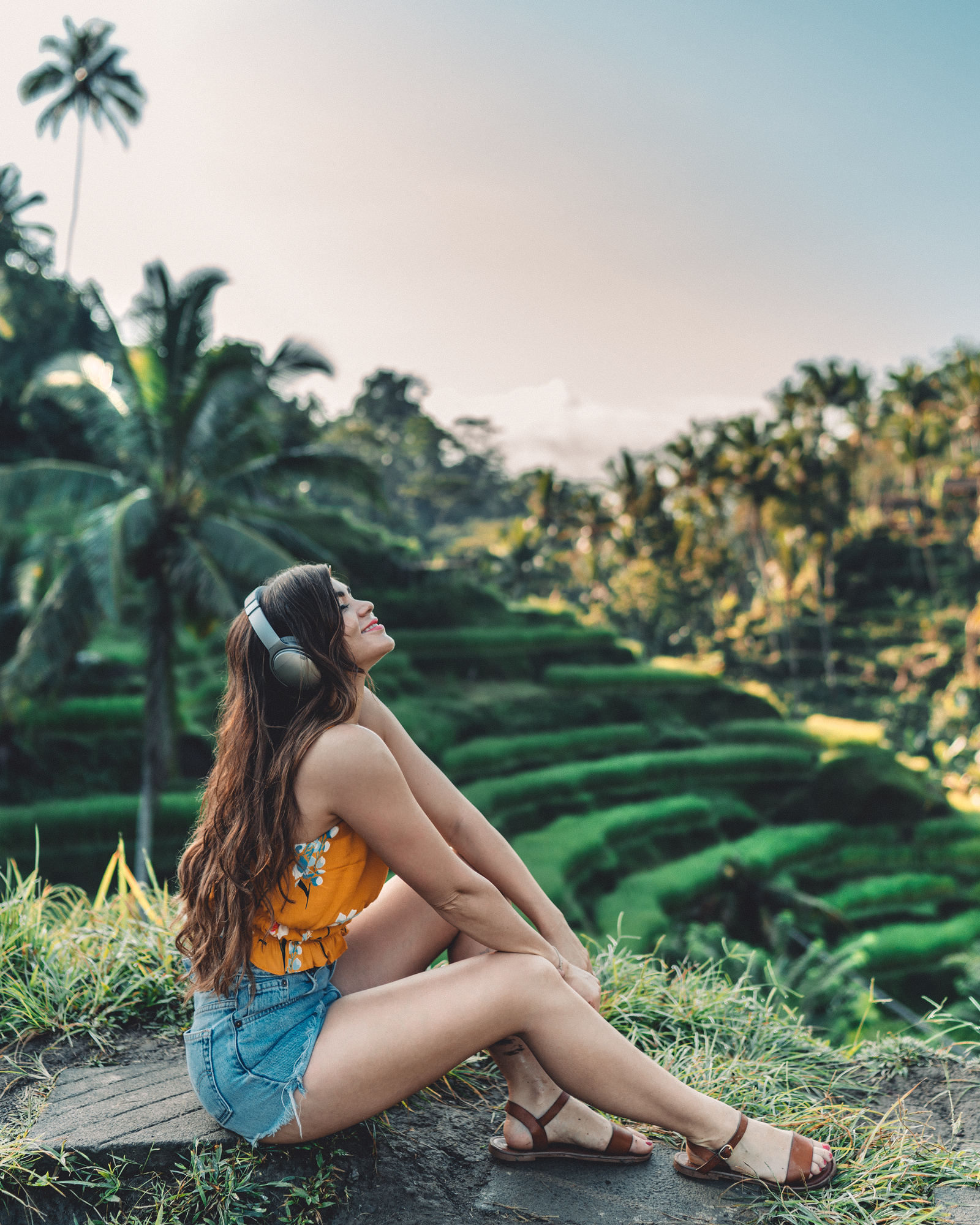 First morning light at the Tegalalang Rice Terrace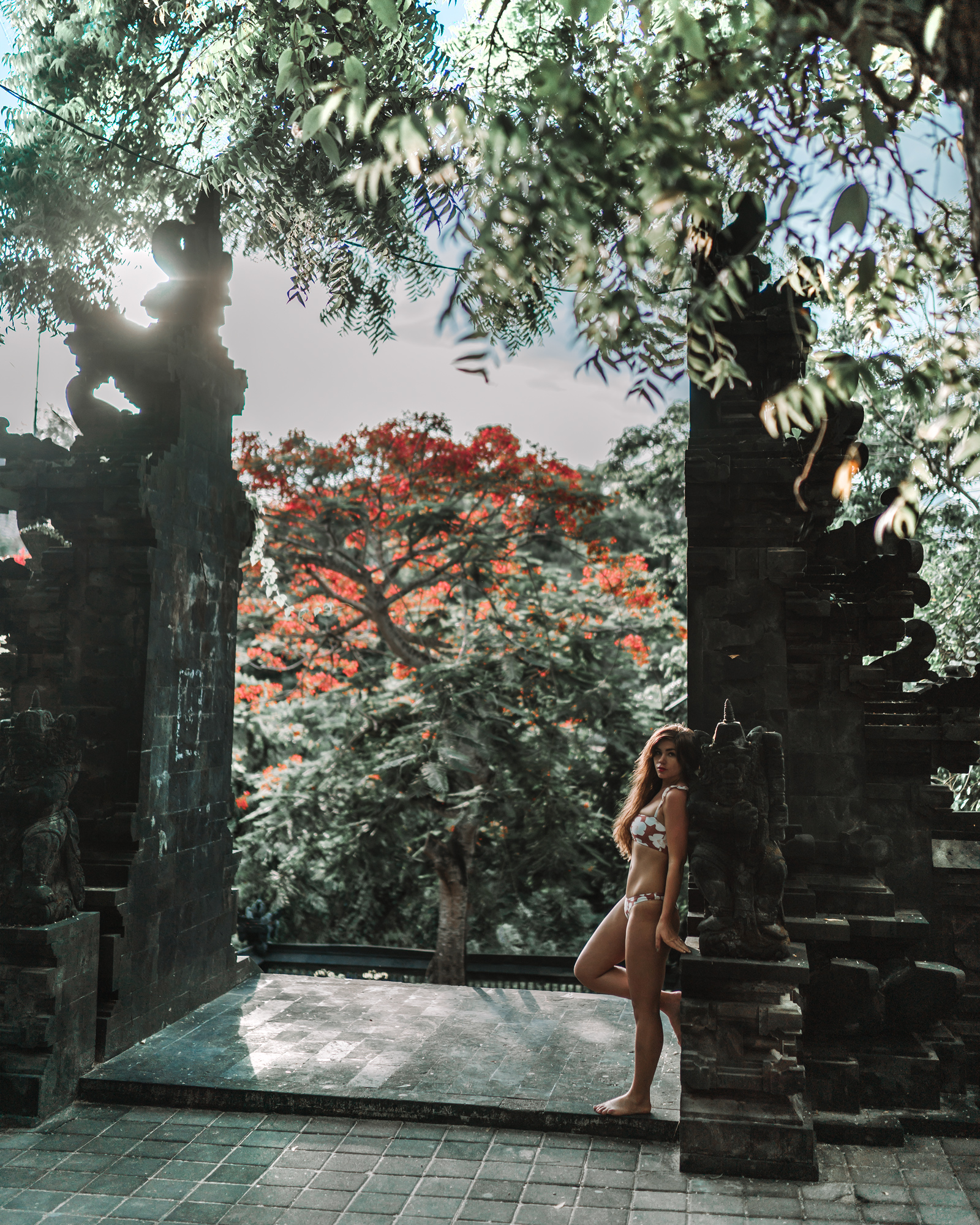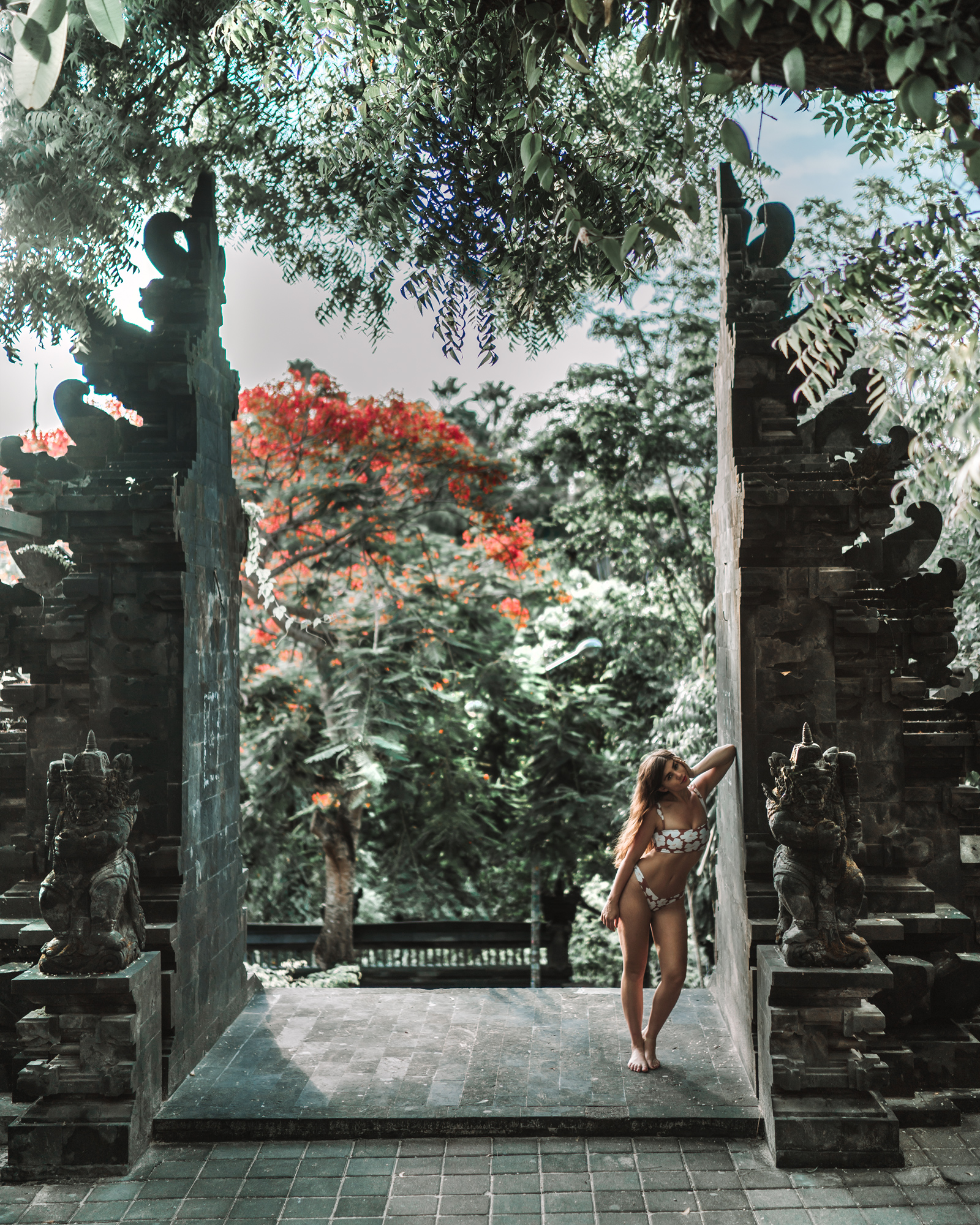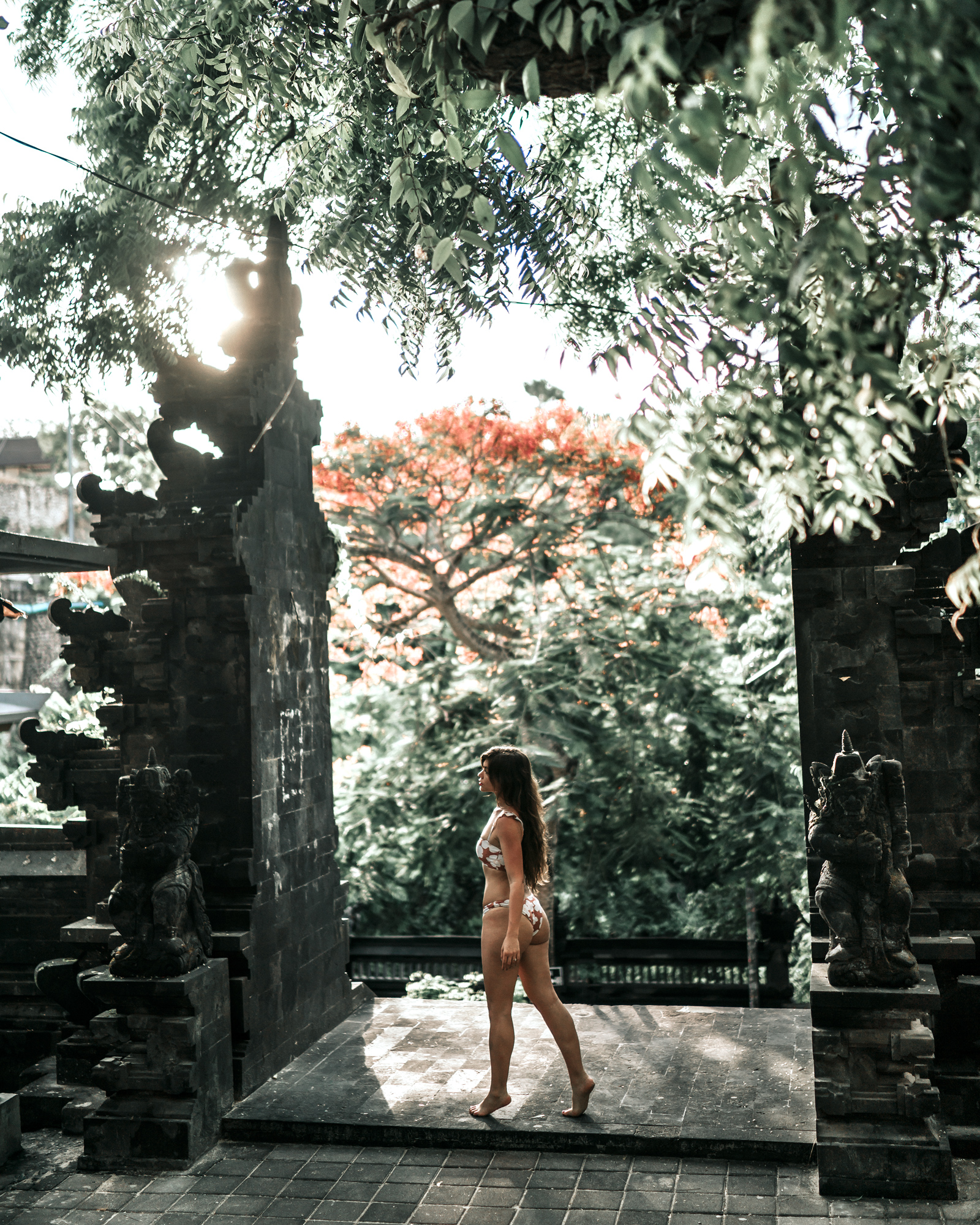 Finding Bali gates all around the island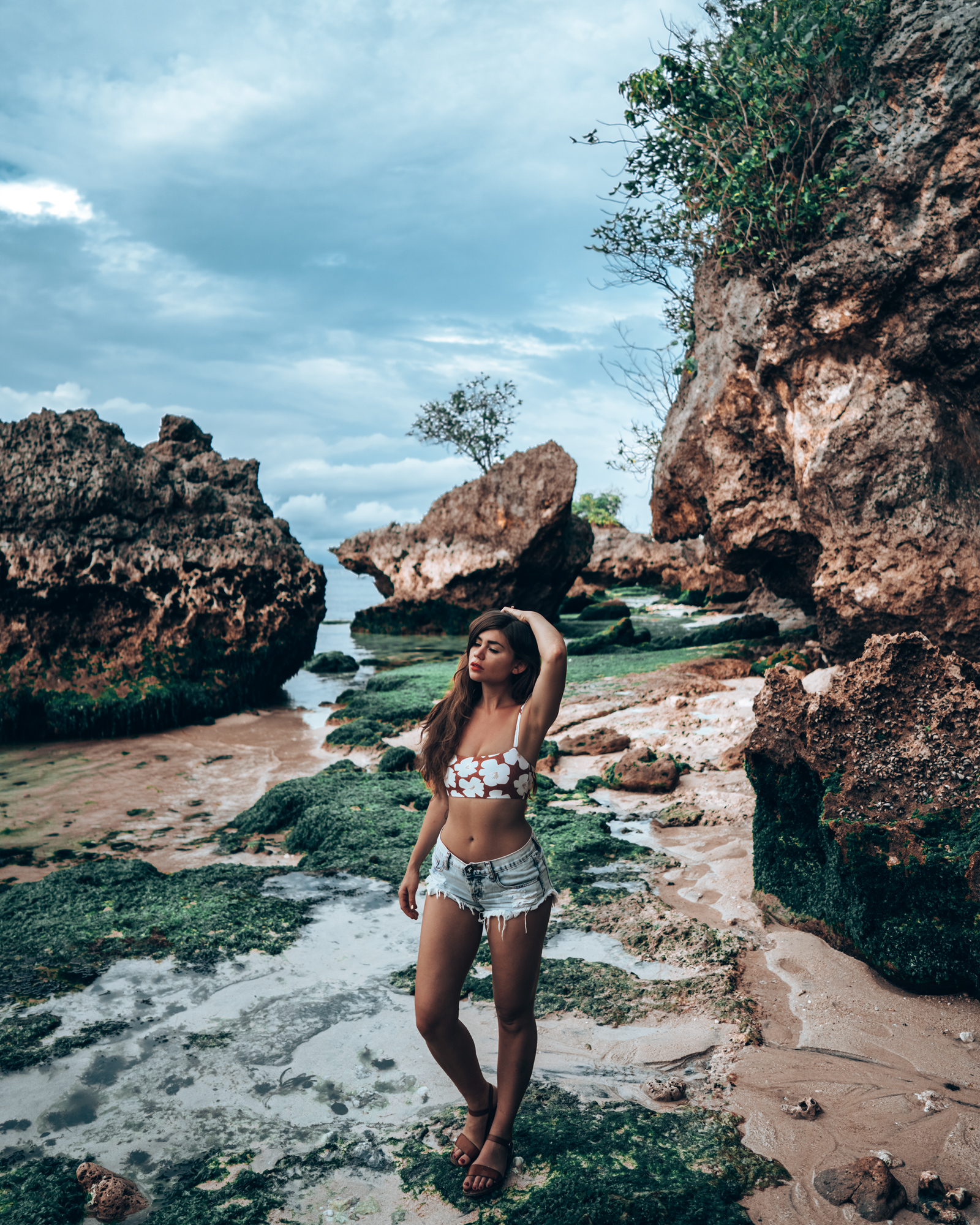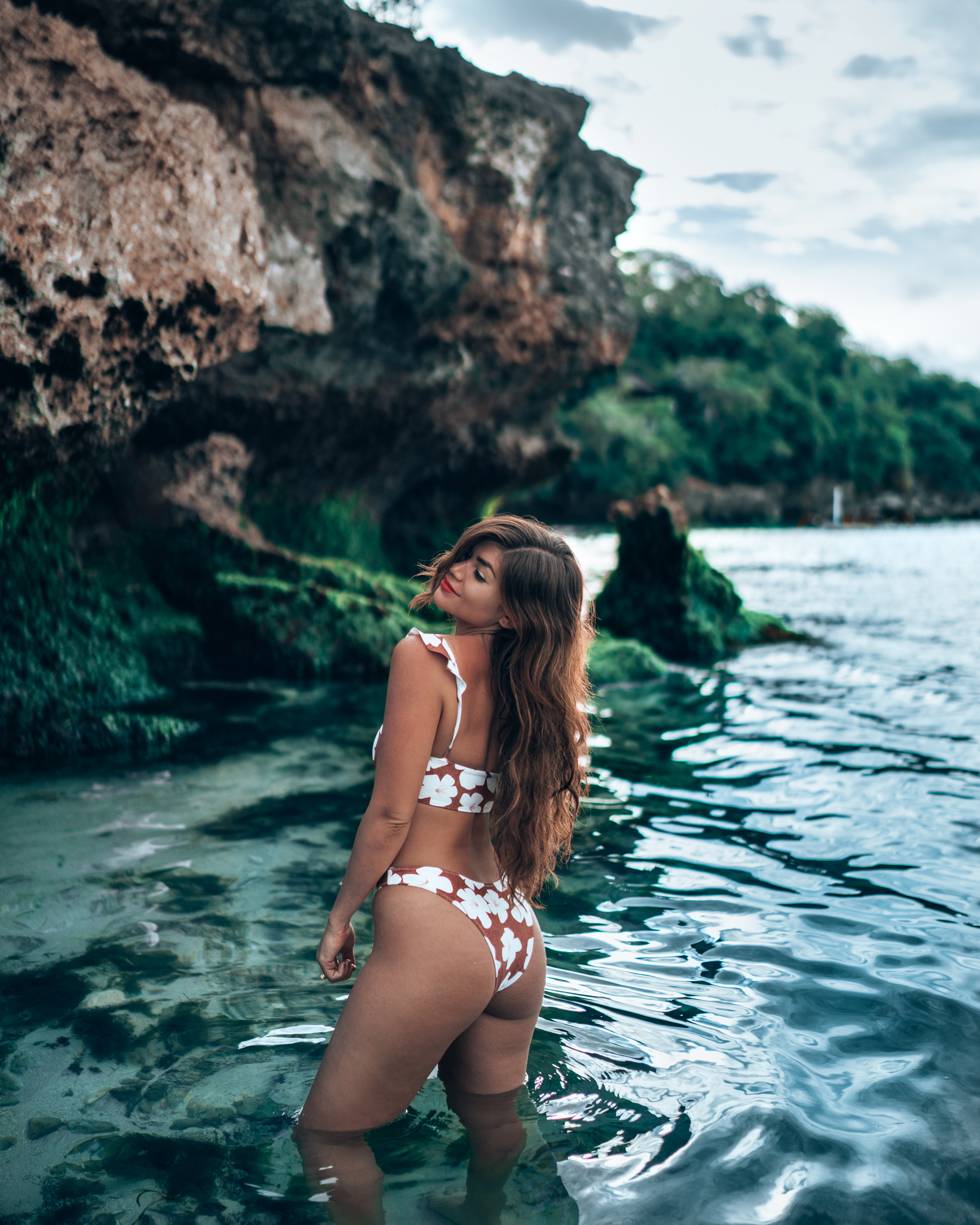 Beaches in Uluwatu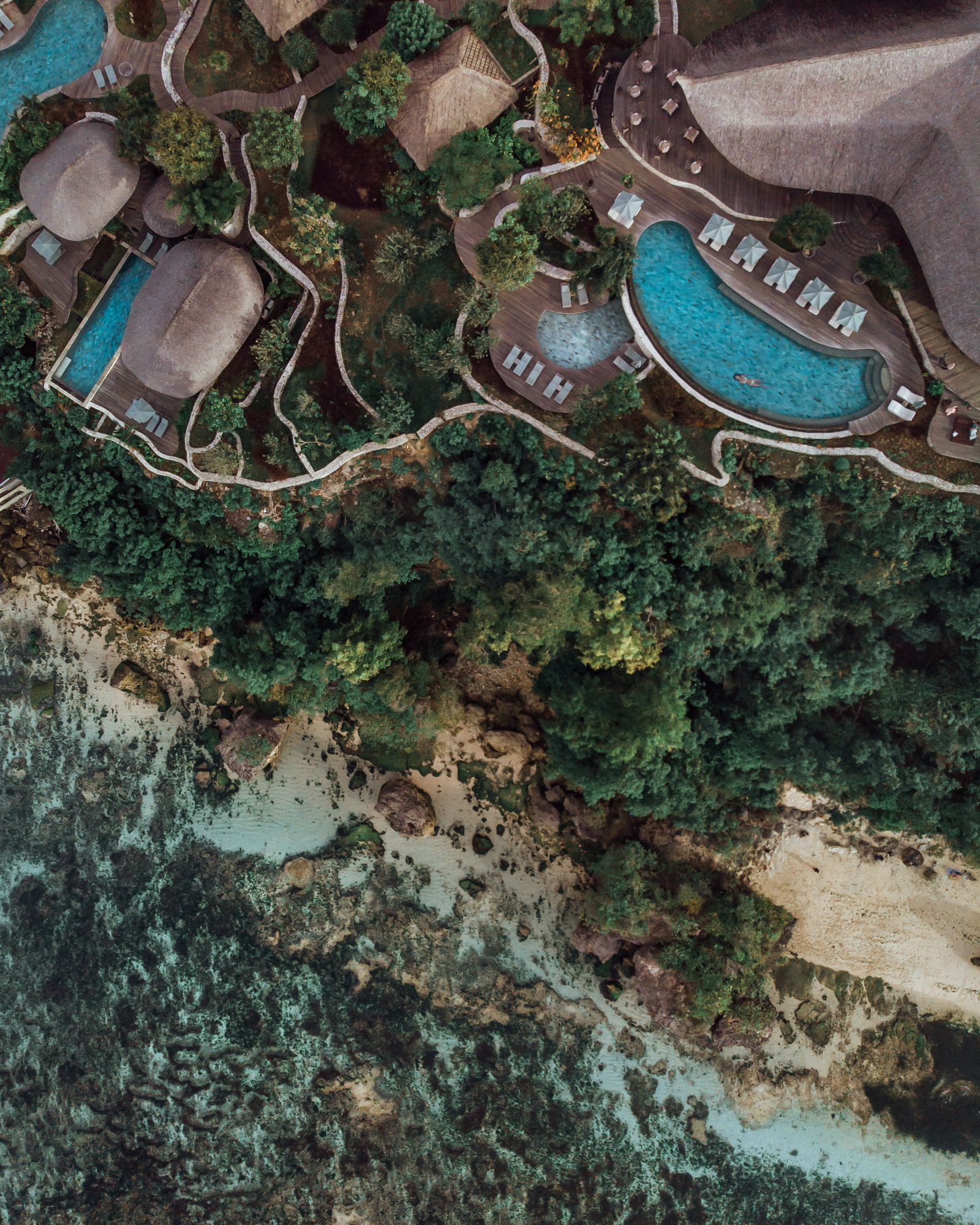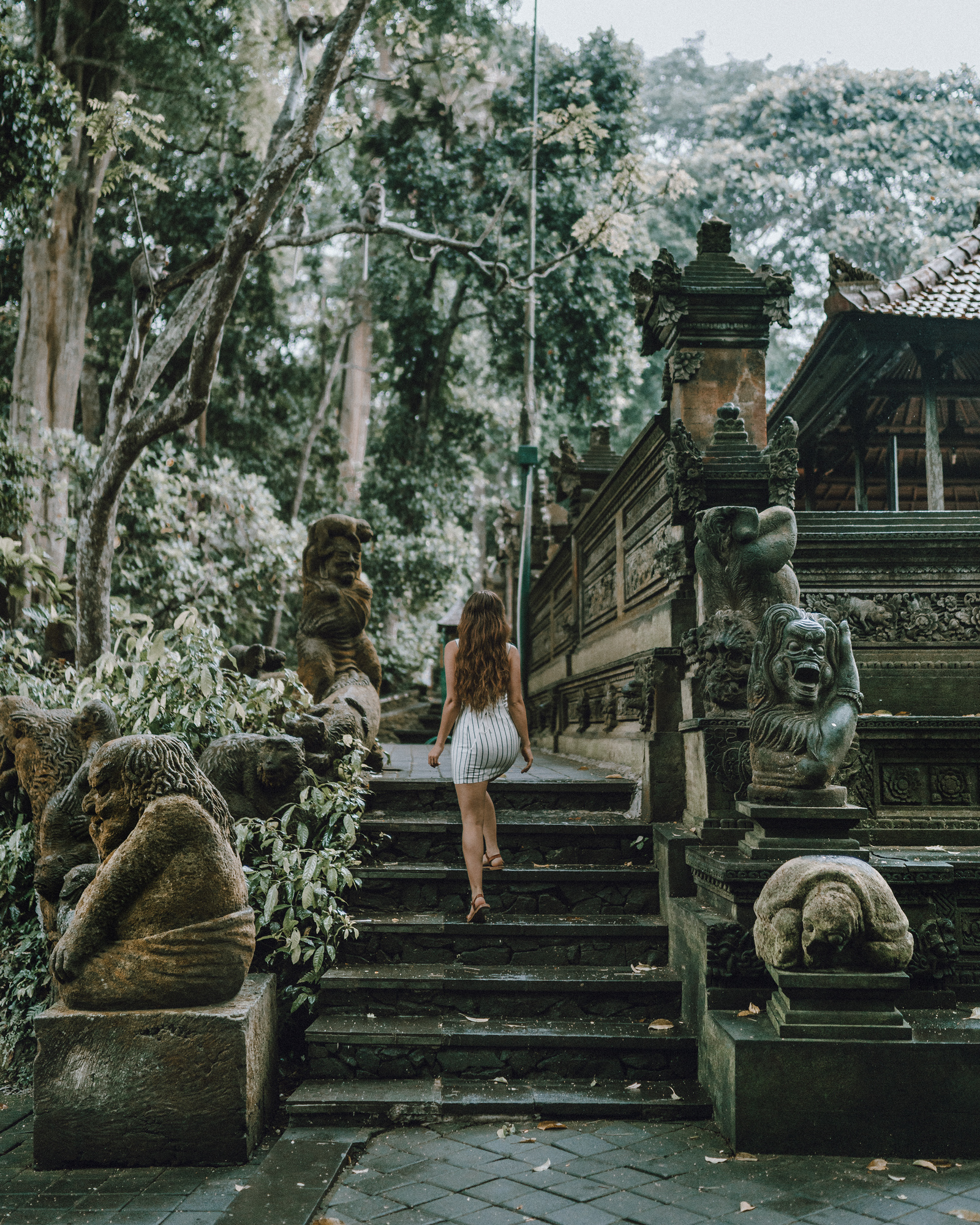 Entering the temples in the Sacred Monkey Forest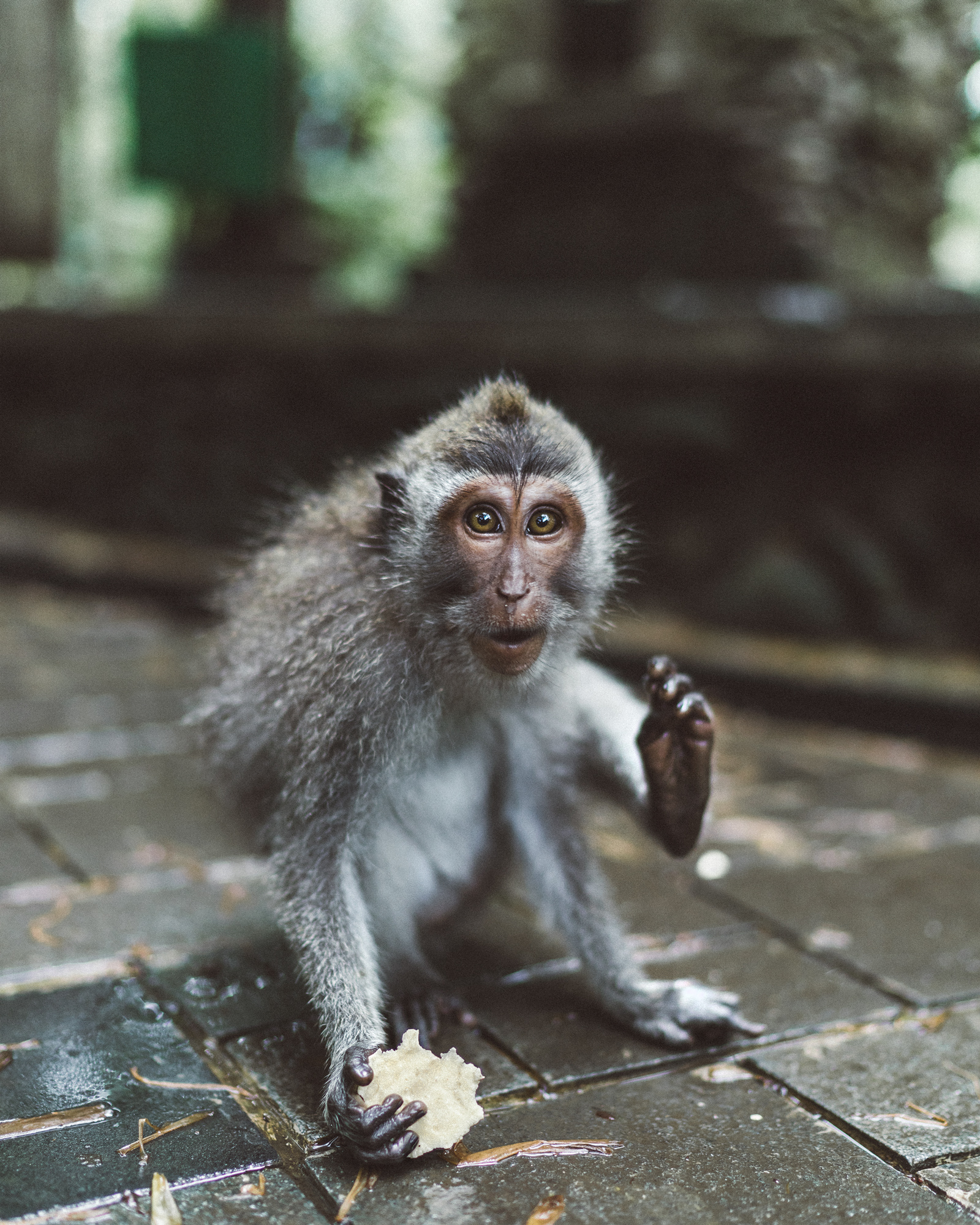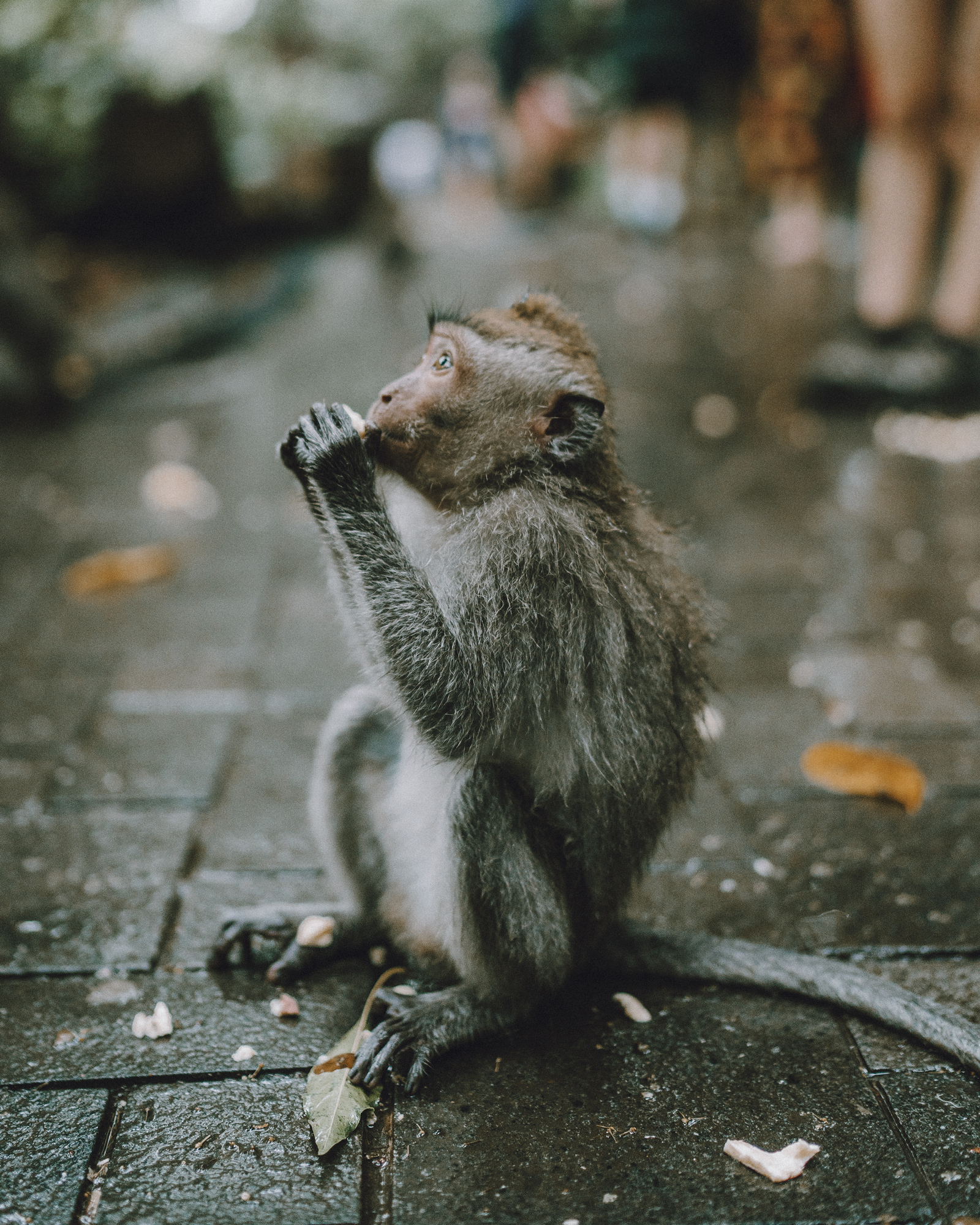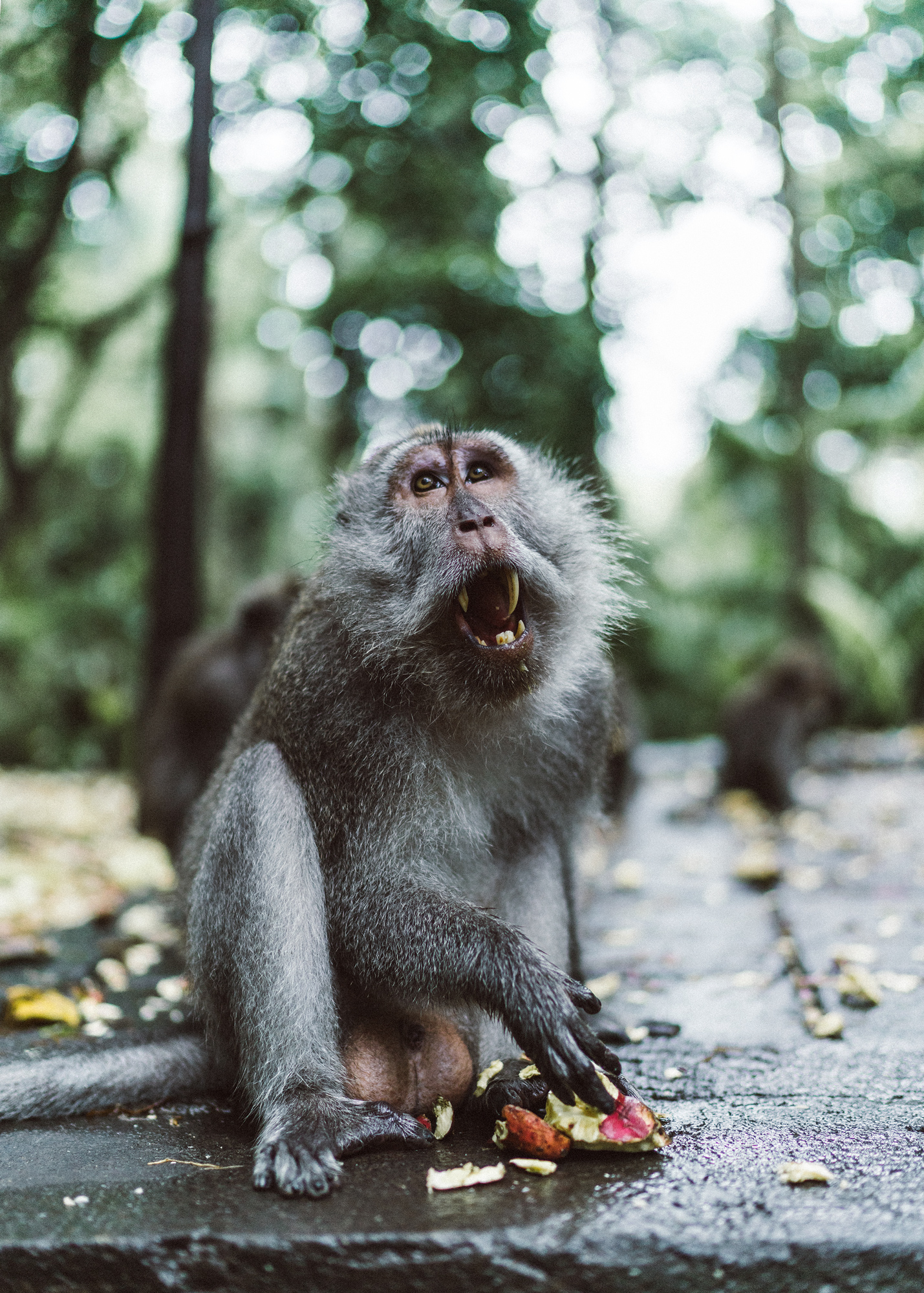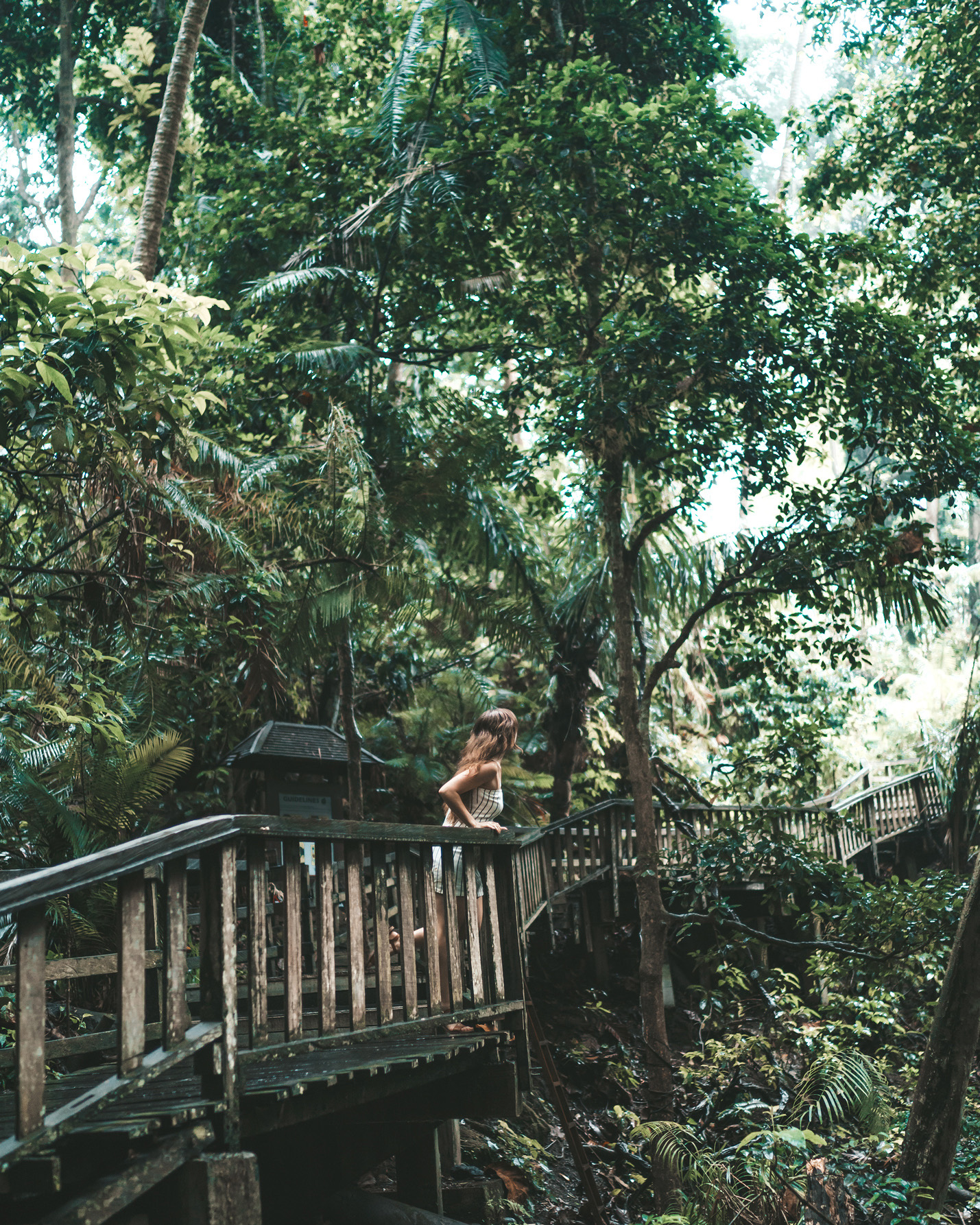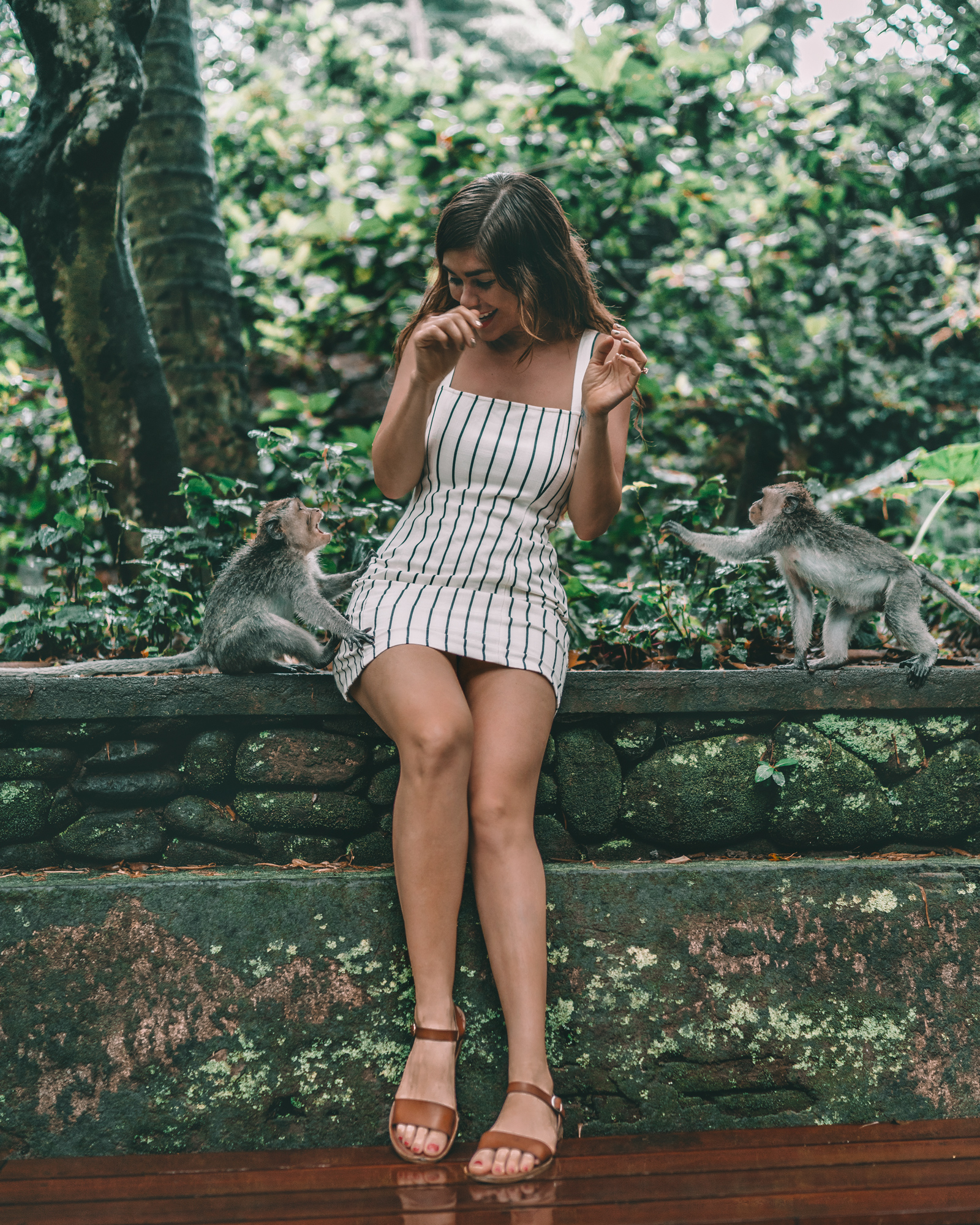 Making monkey friends.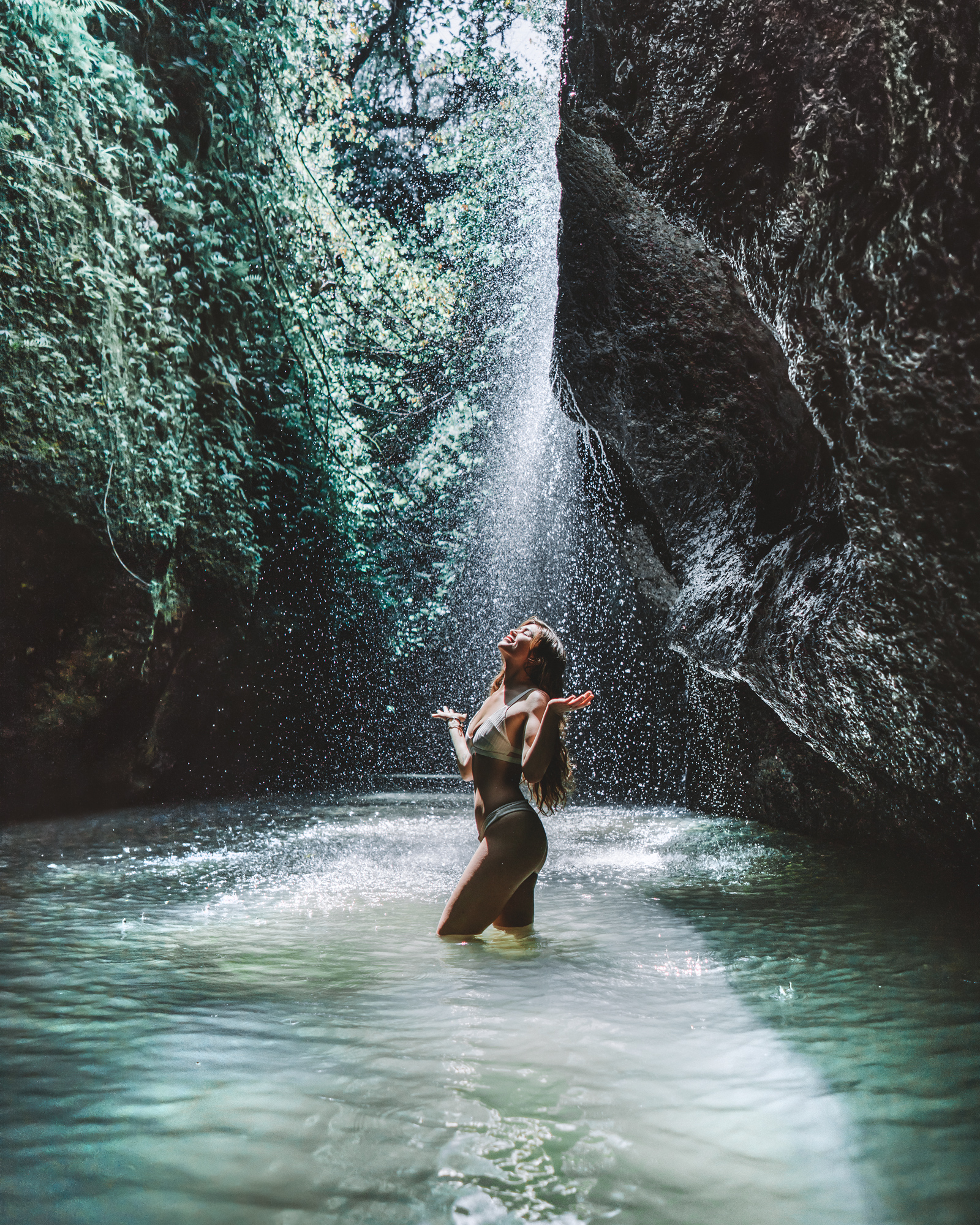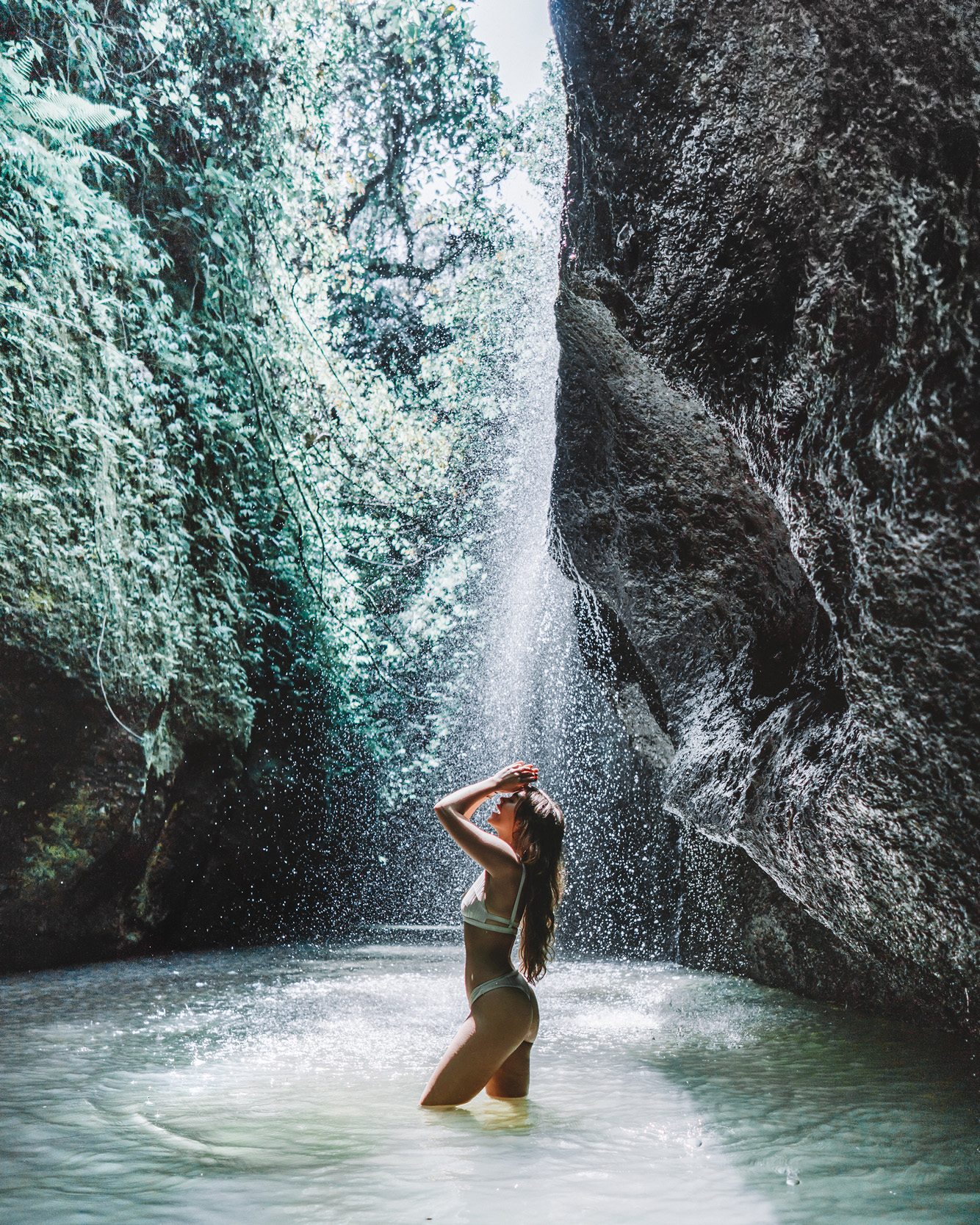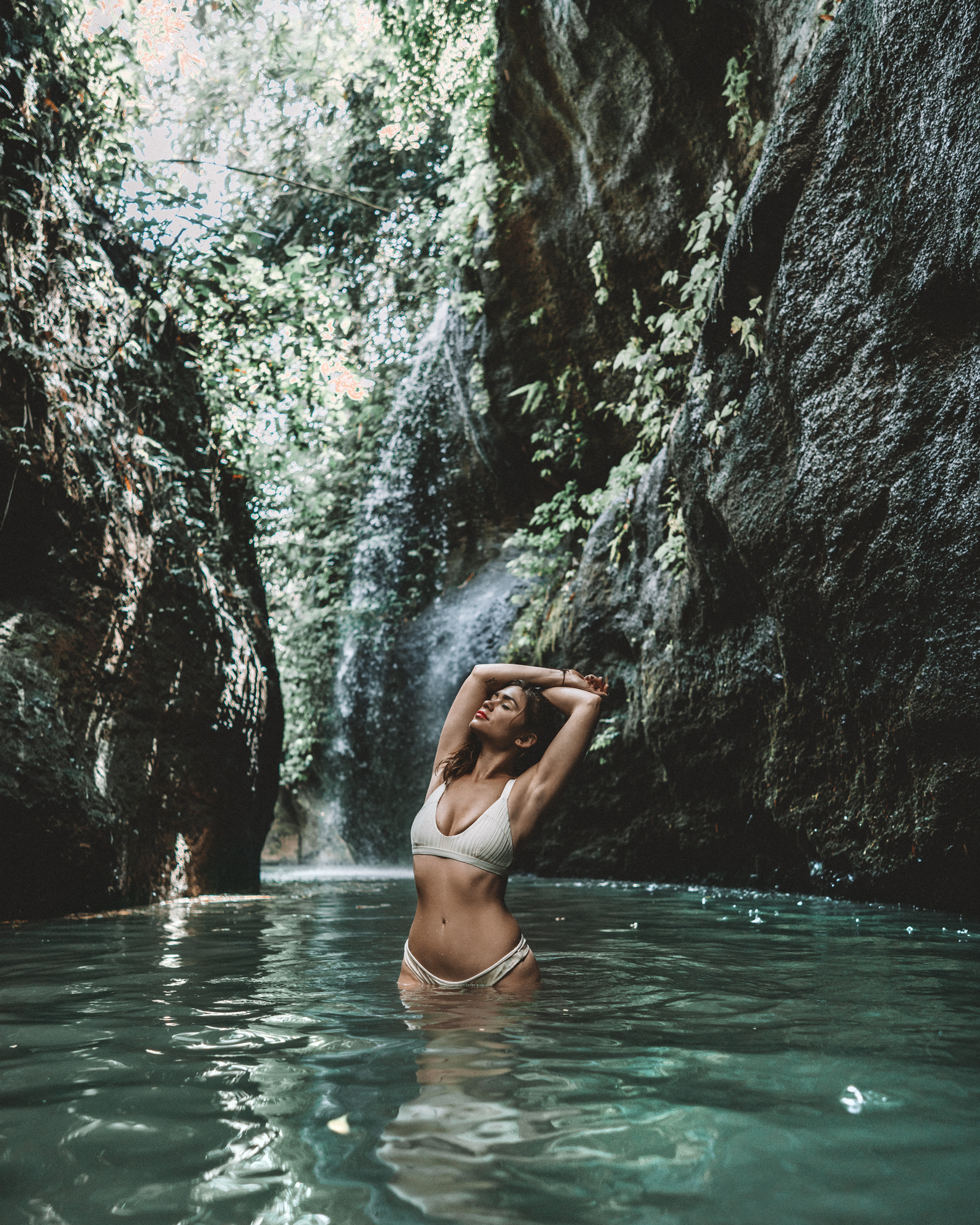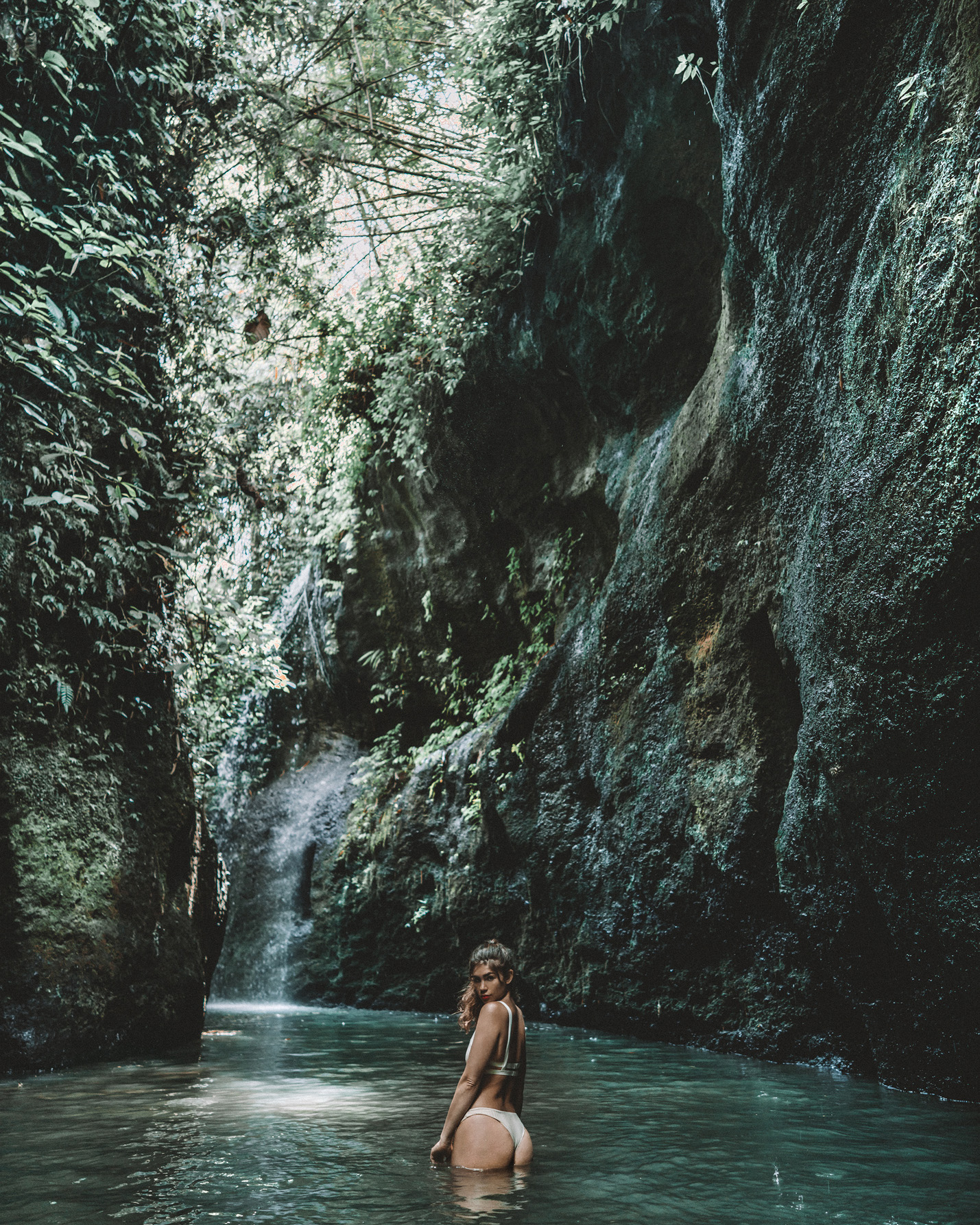 Hiking through canyons to hidden waterfalls in Ubud.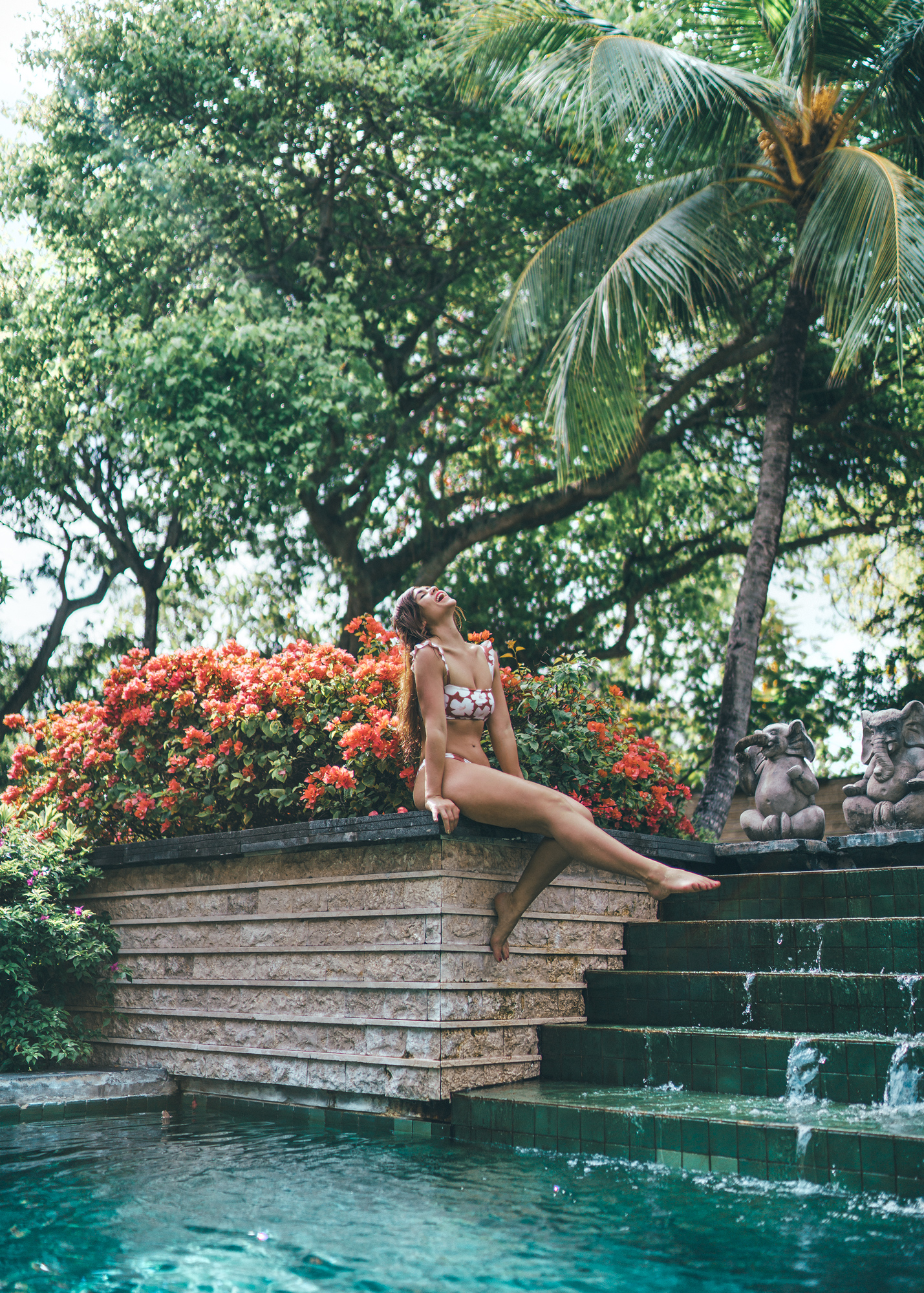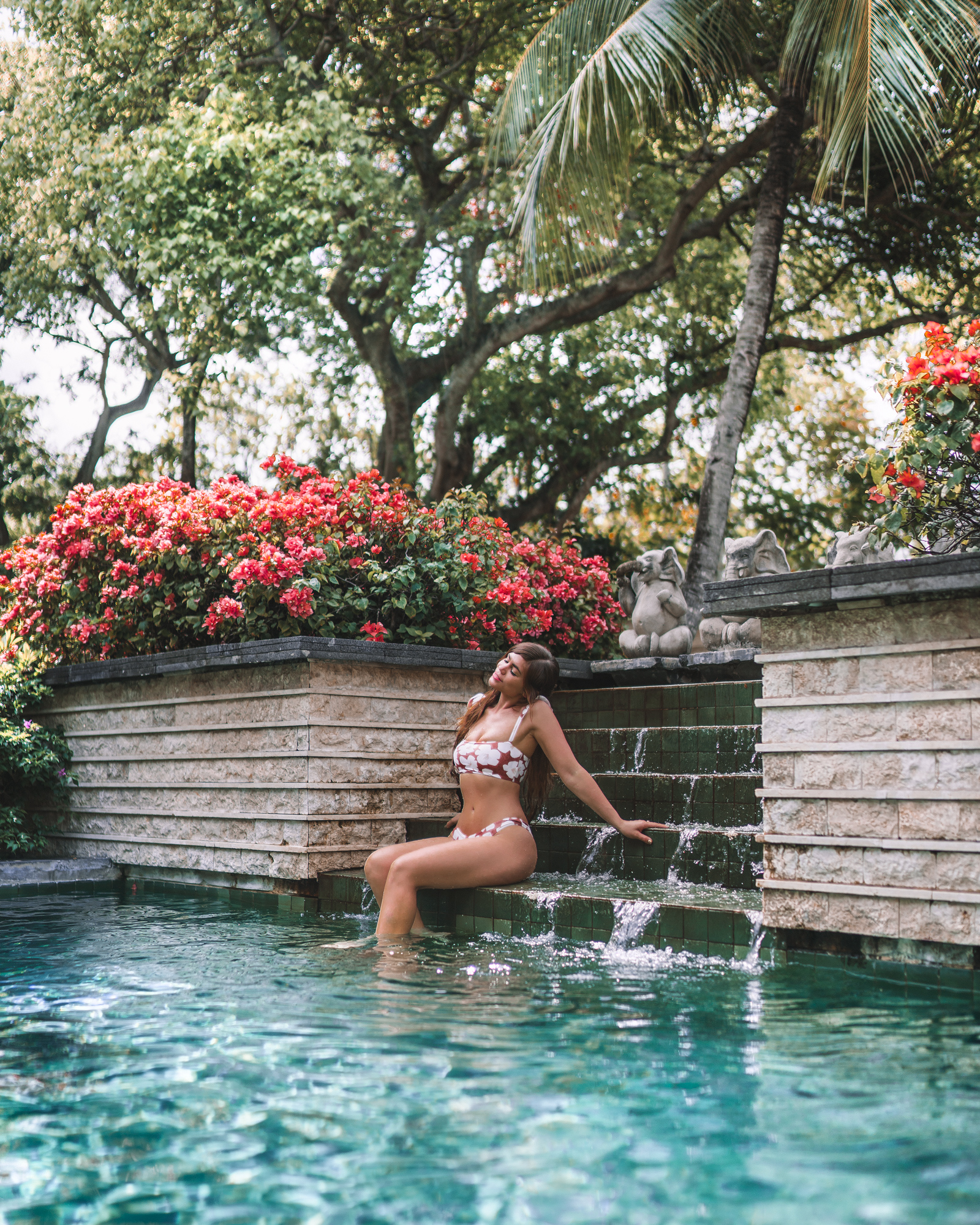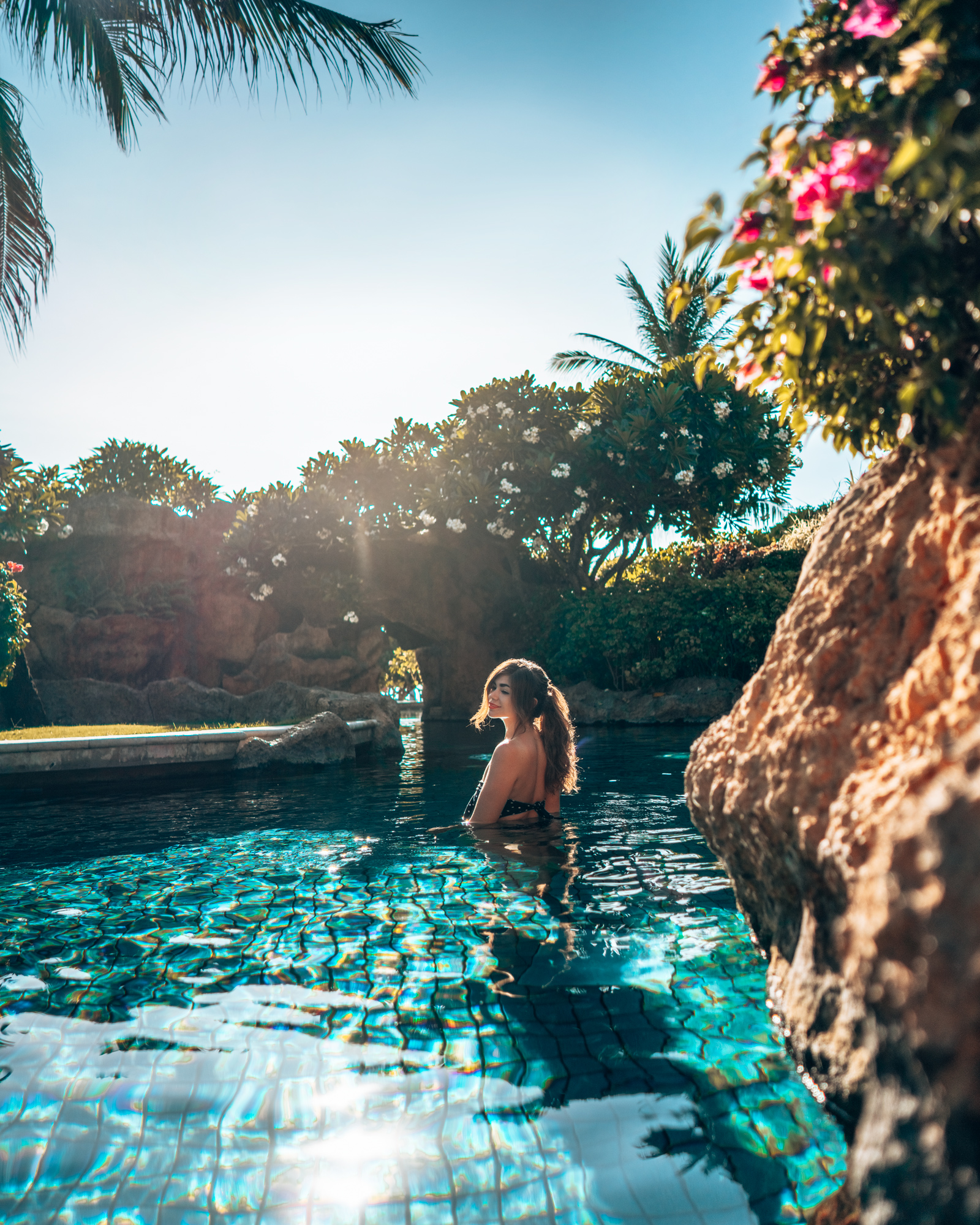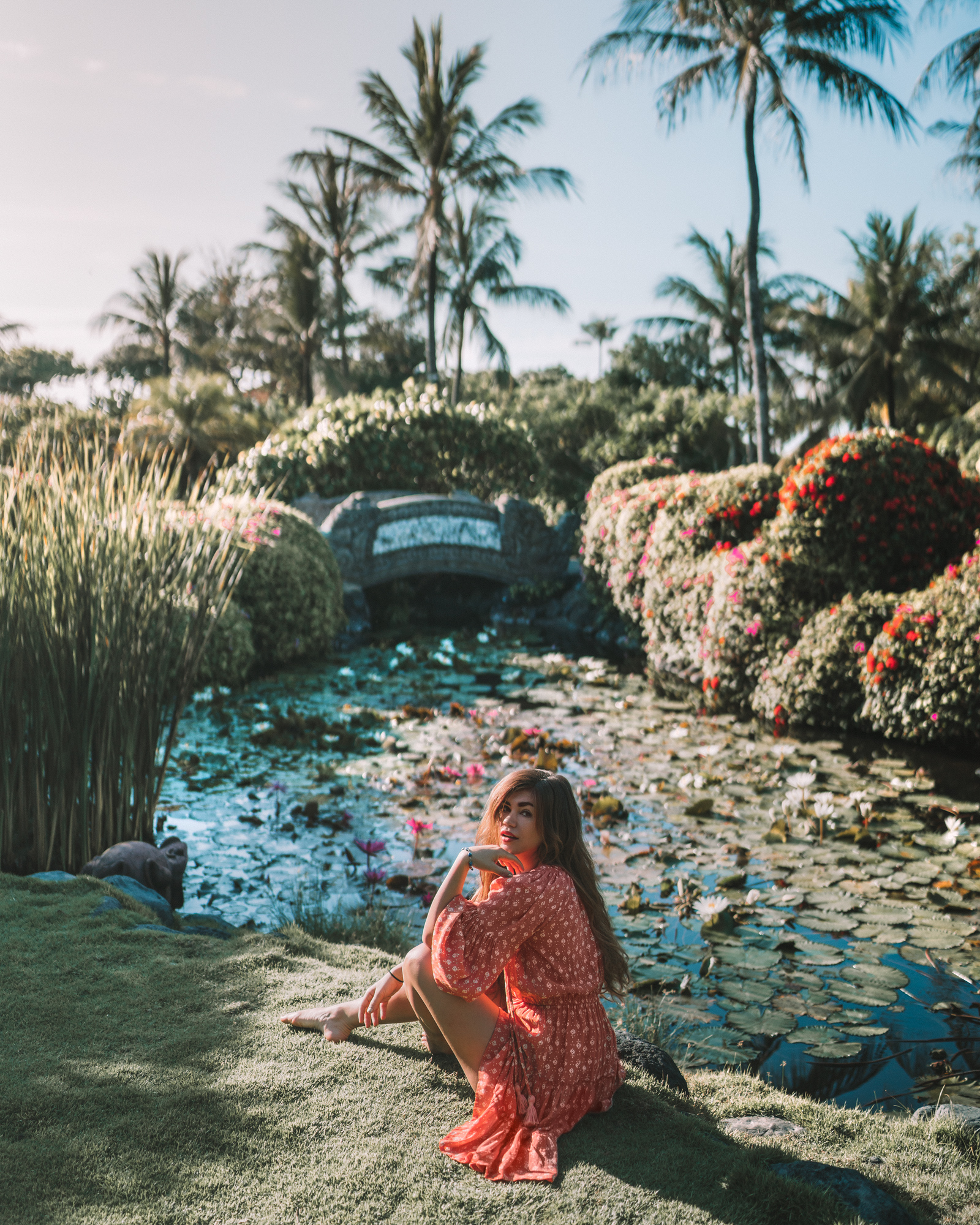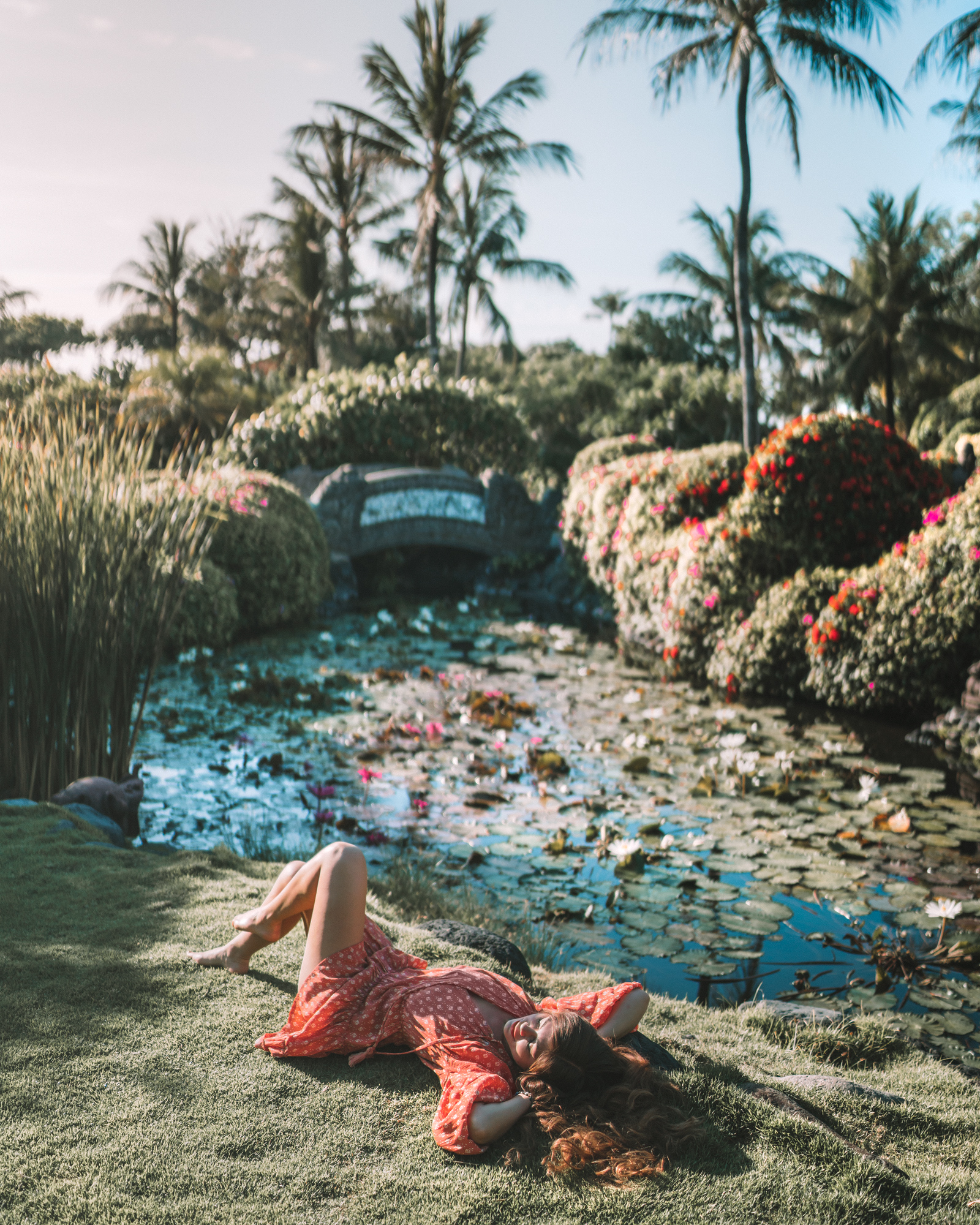 Sunny days at the Grand Hyatt Bali in Nusa Dua - such a gorgeous, lush property.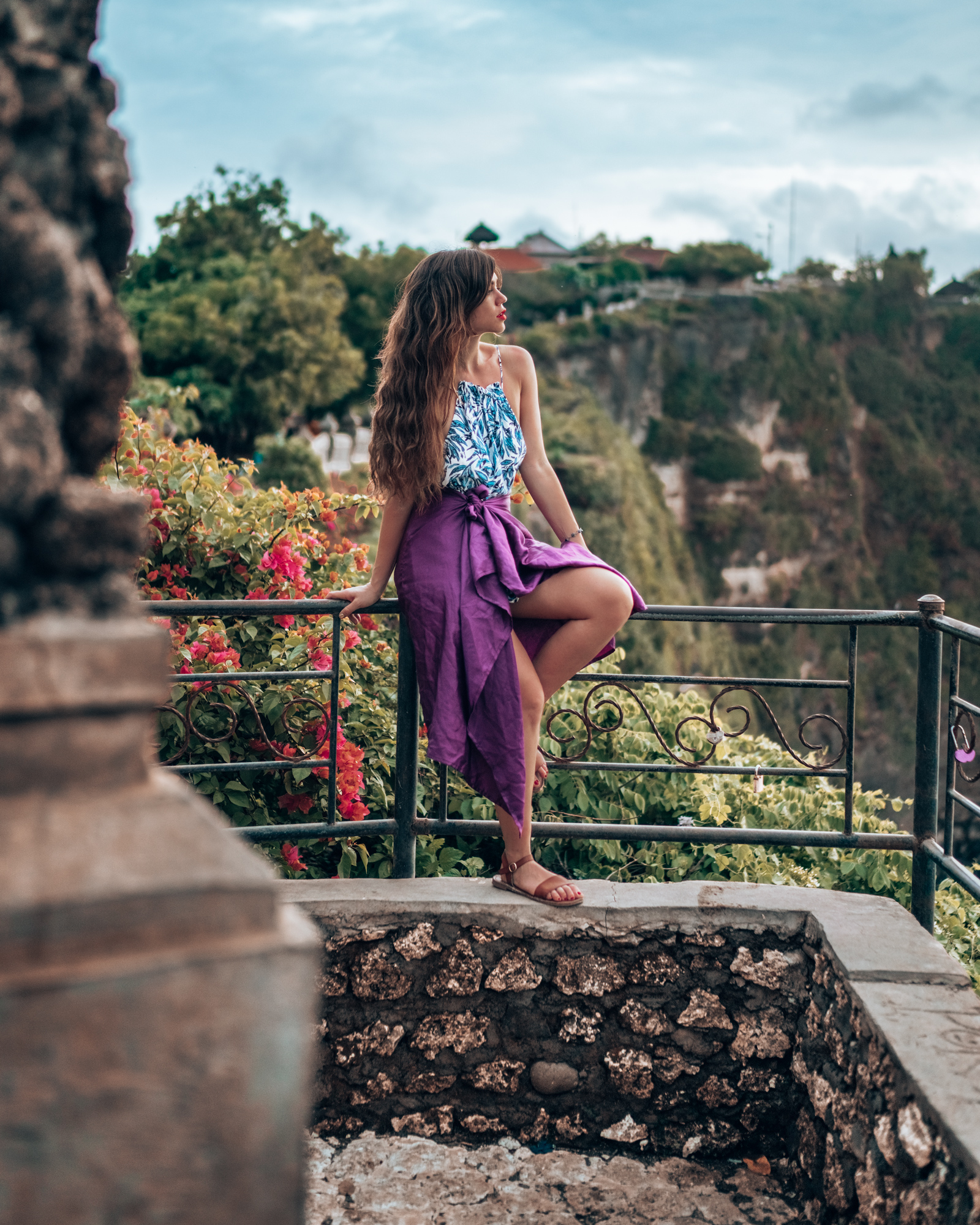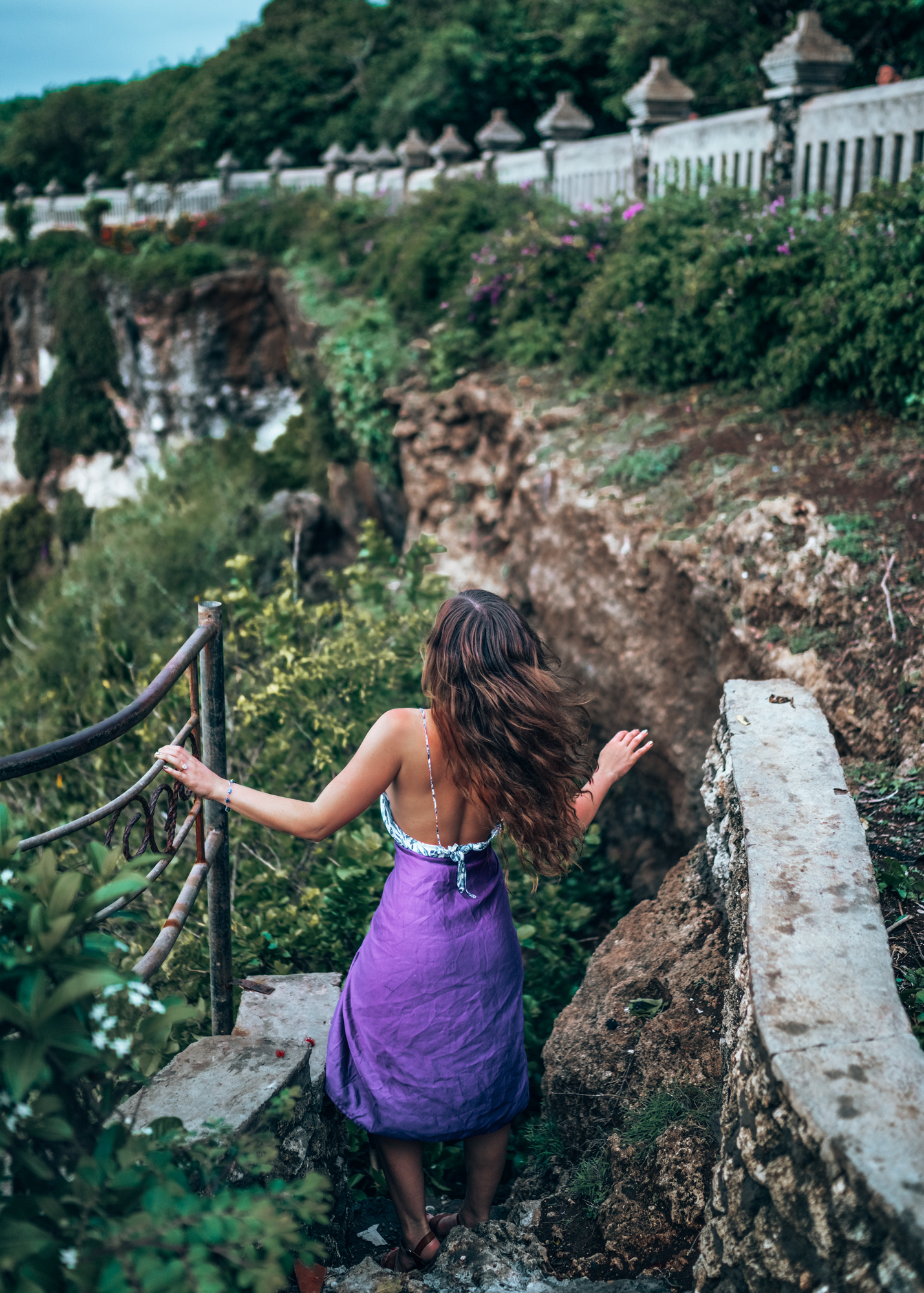 Exploring Uluwatu Temple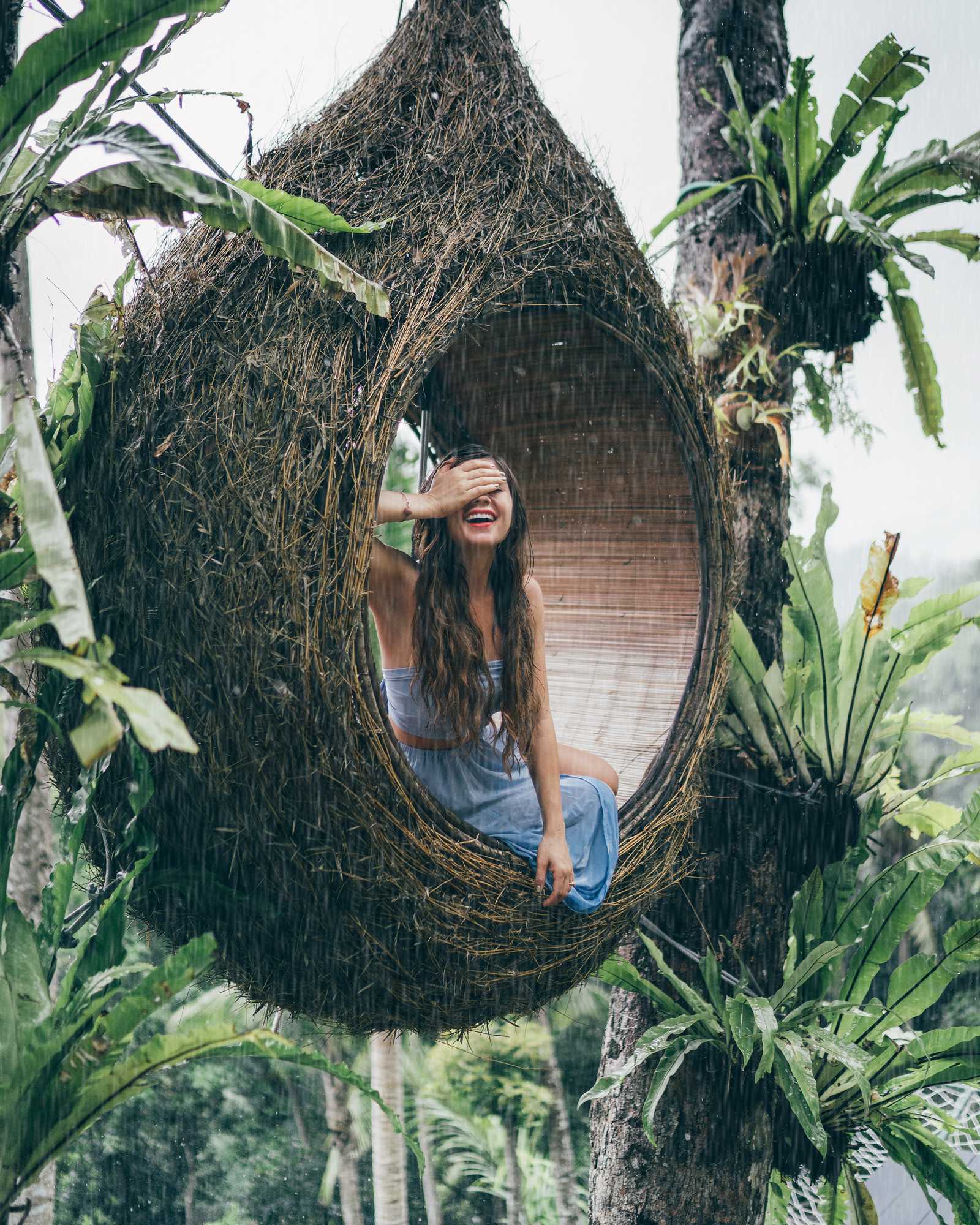 Afternoon at the famous Bali Swings. I was pretty disappointed when it started to pour rain upon arriving here - but we chose to embrace the rain and just keep going - and I love the way these images turned out.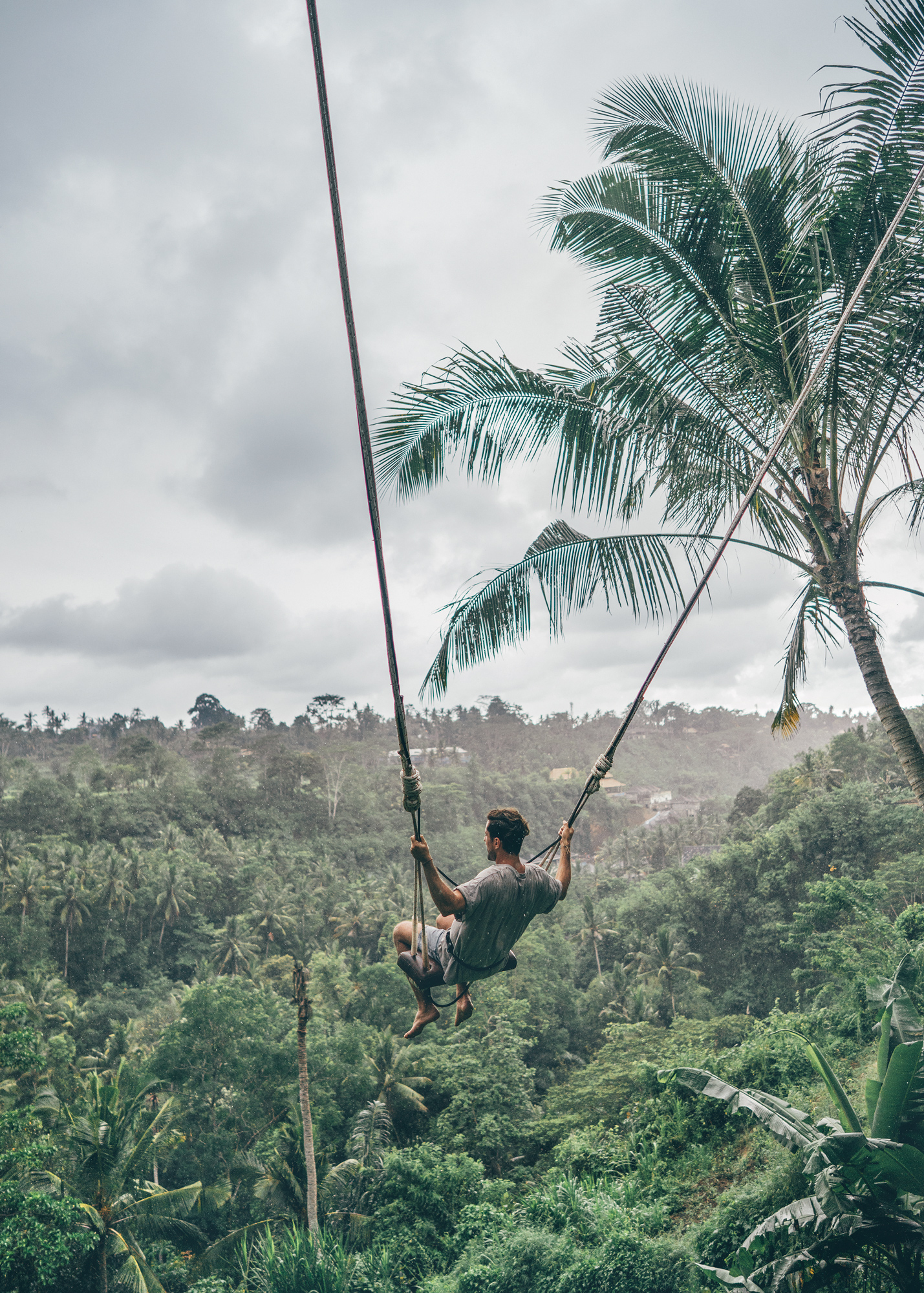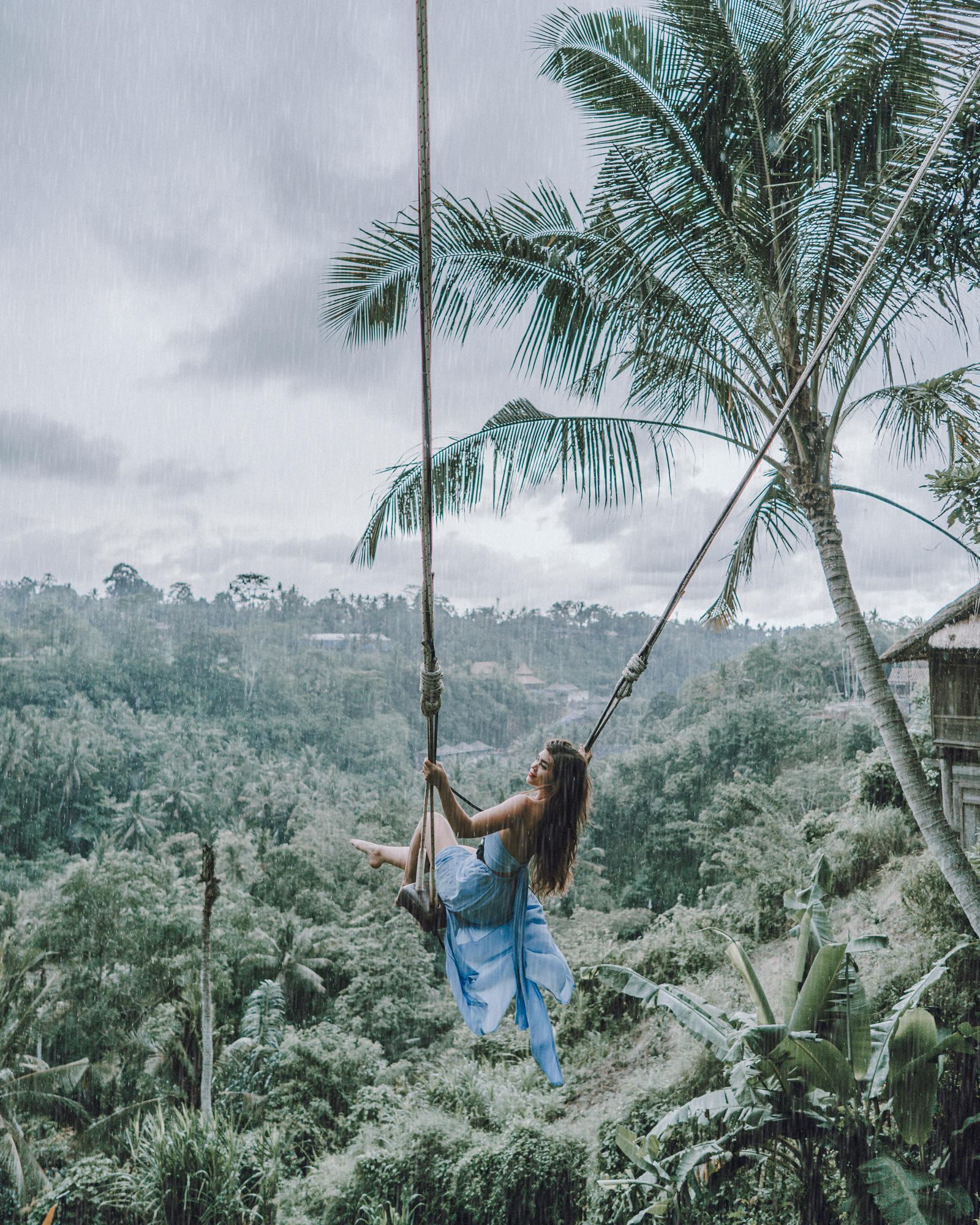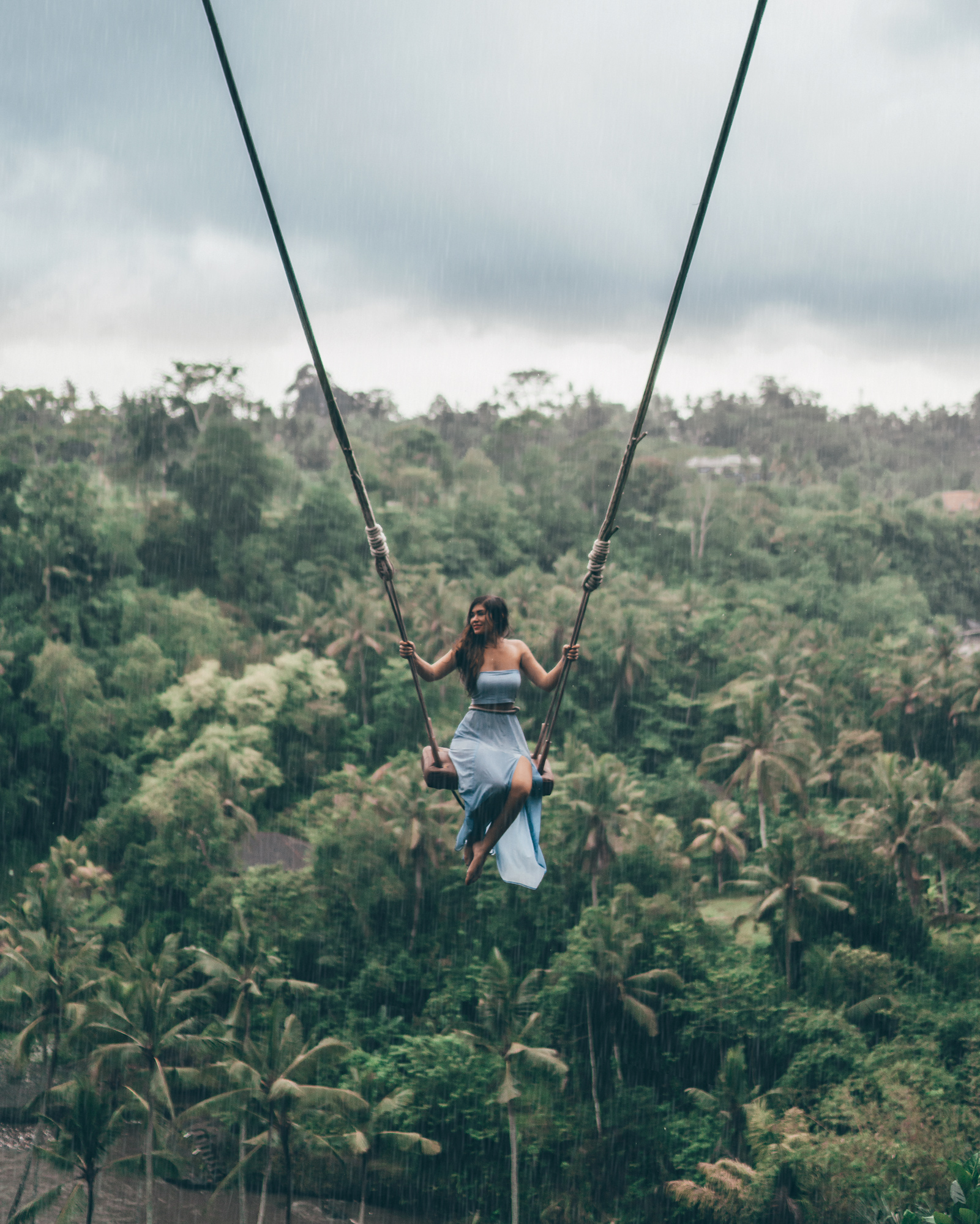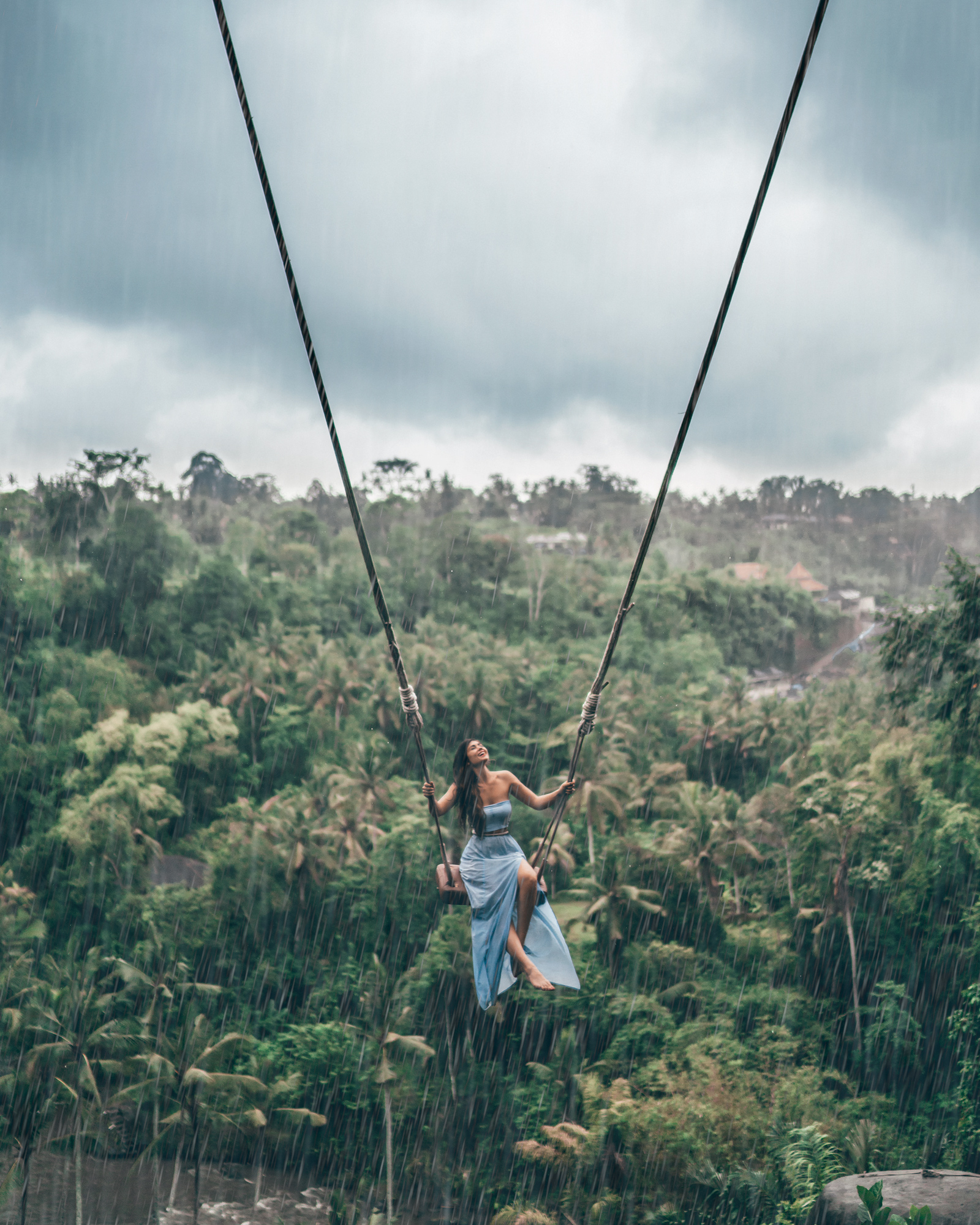 You can't get an island this great without an endless amount of rain.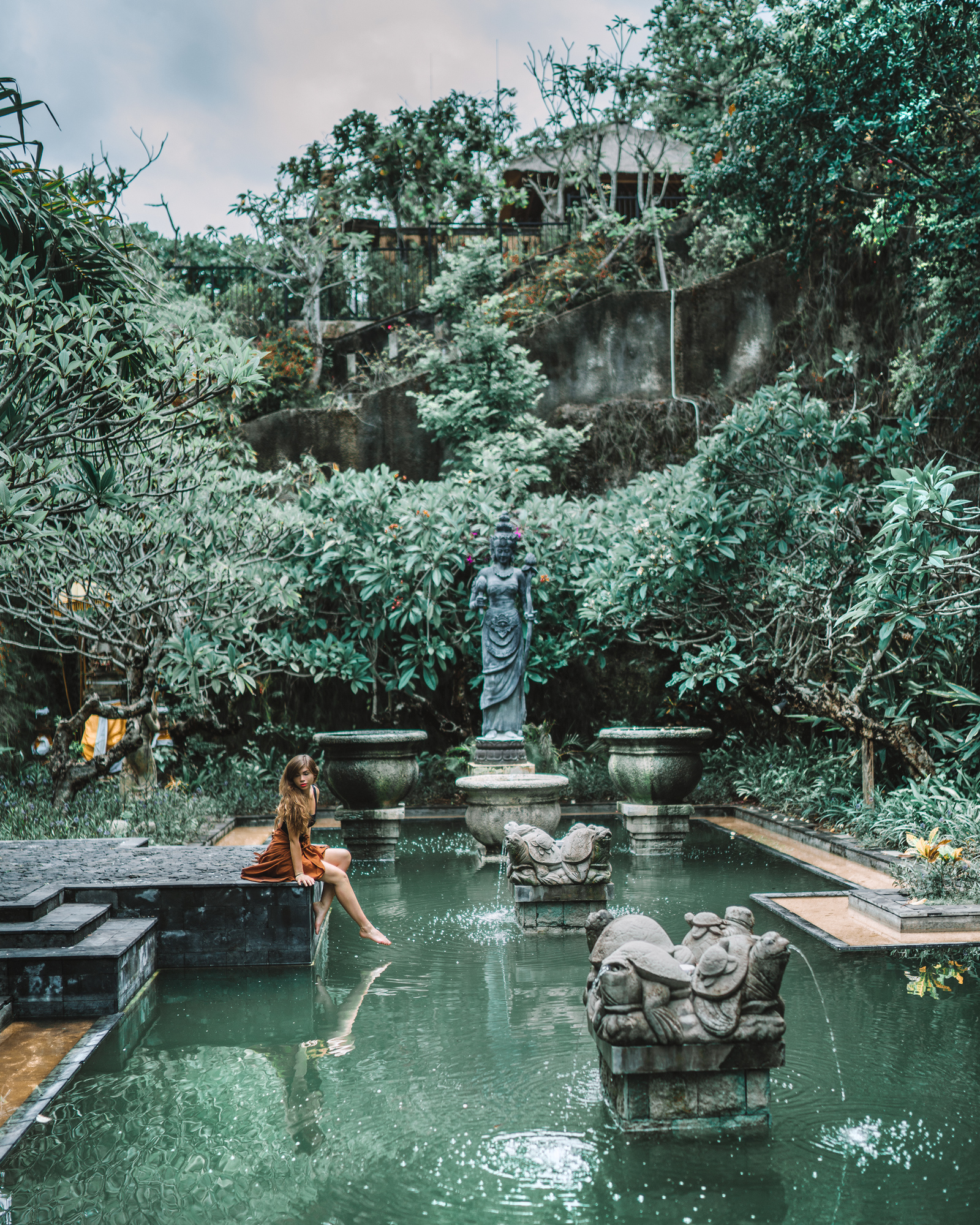 Temple Stops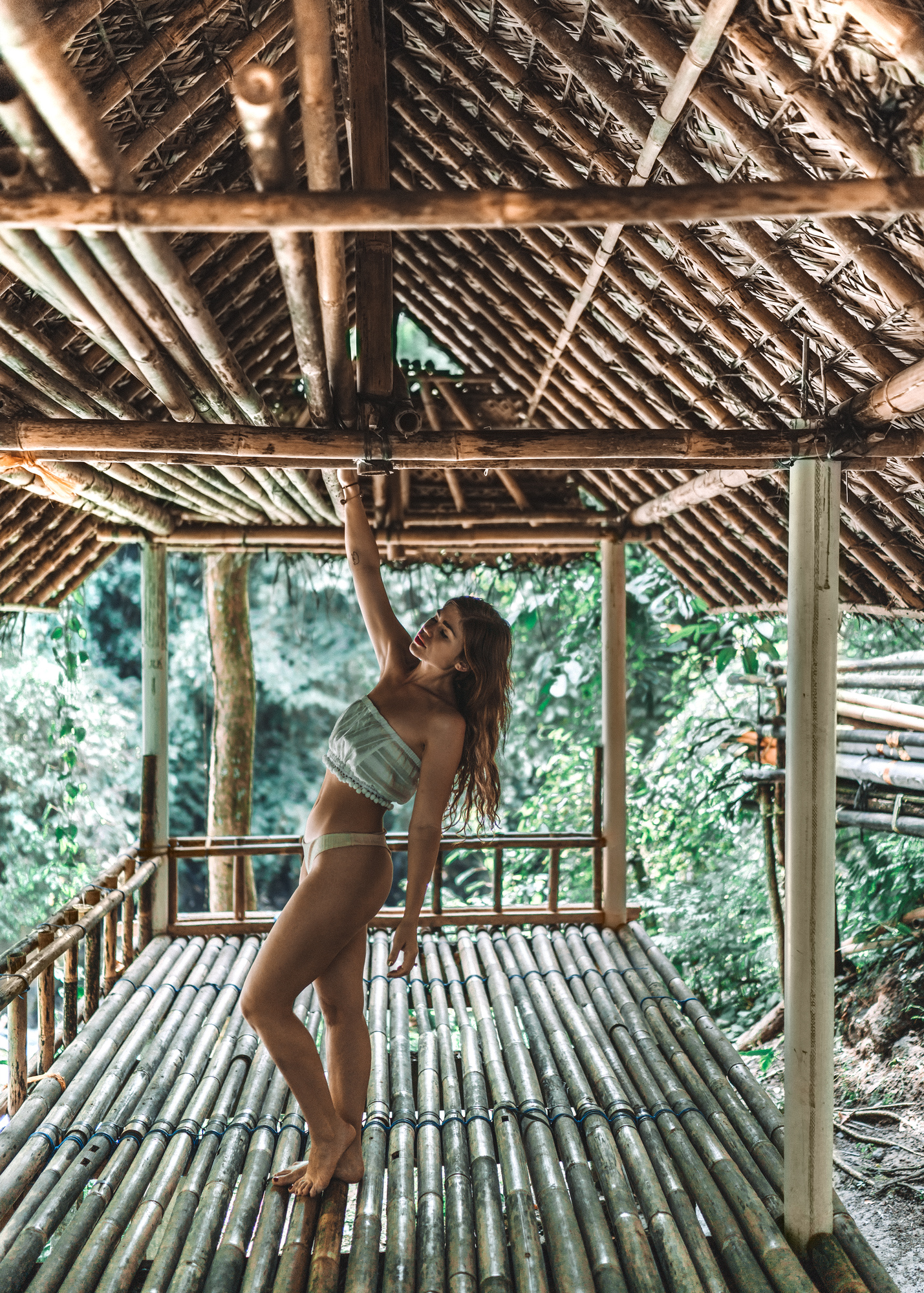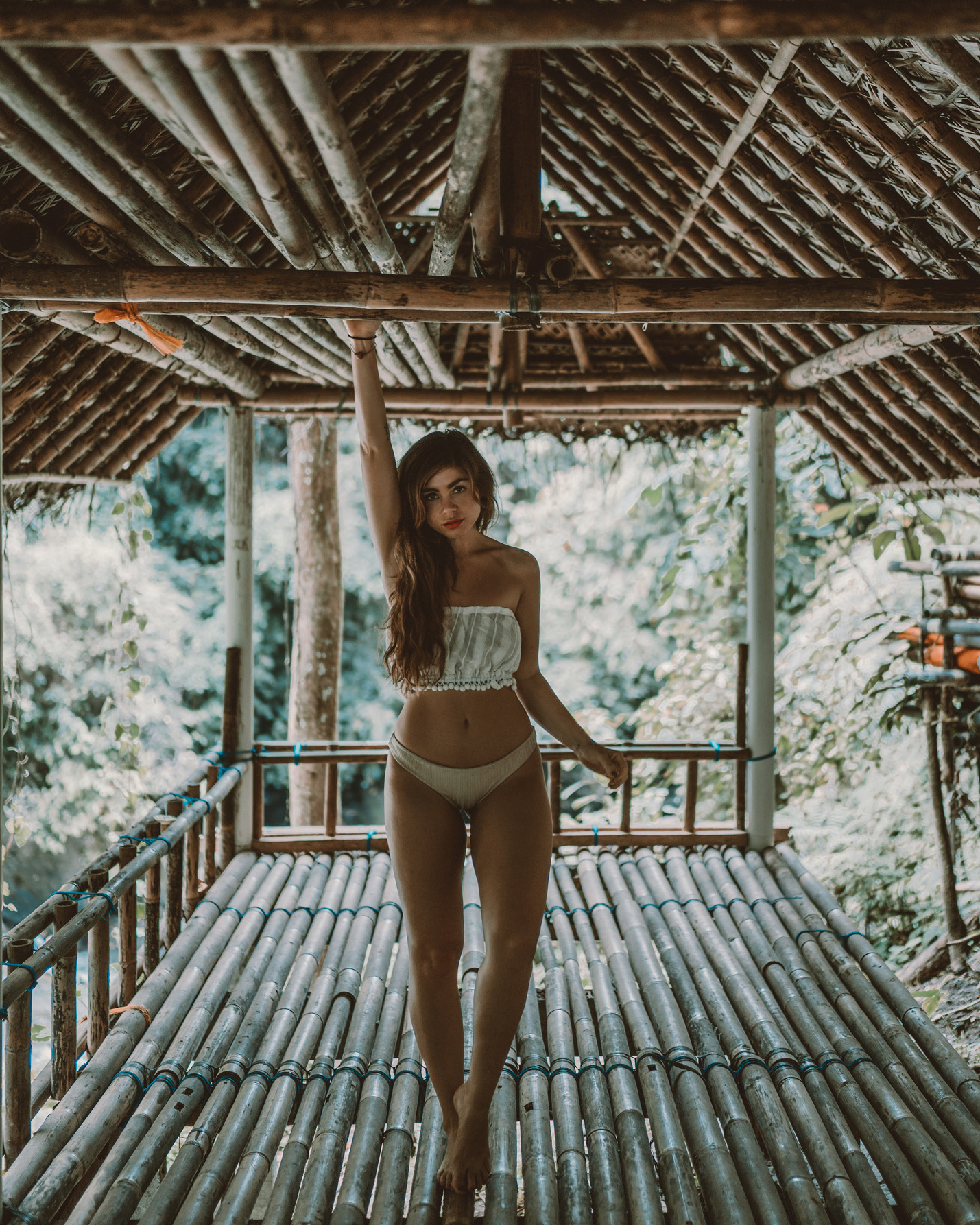 Jungle huts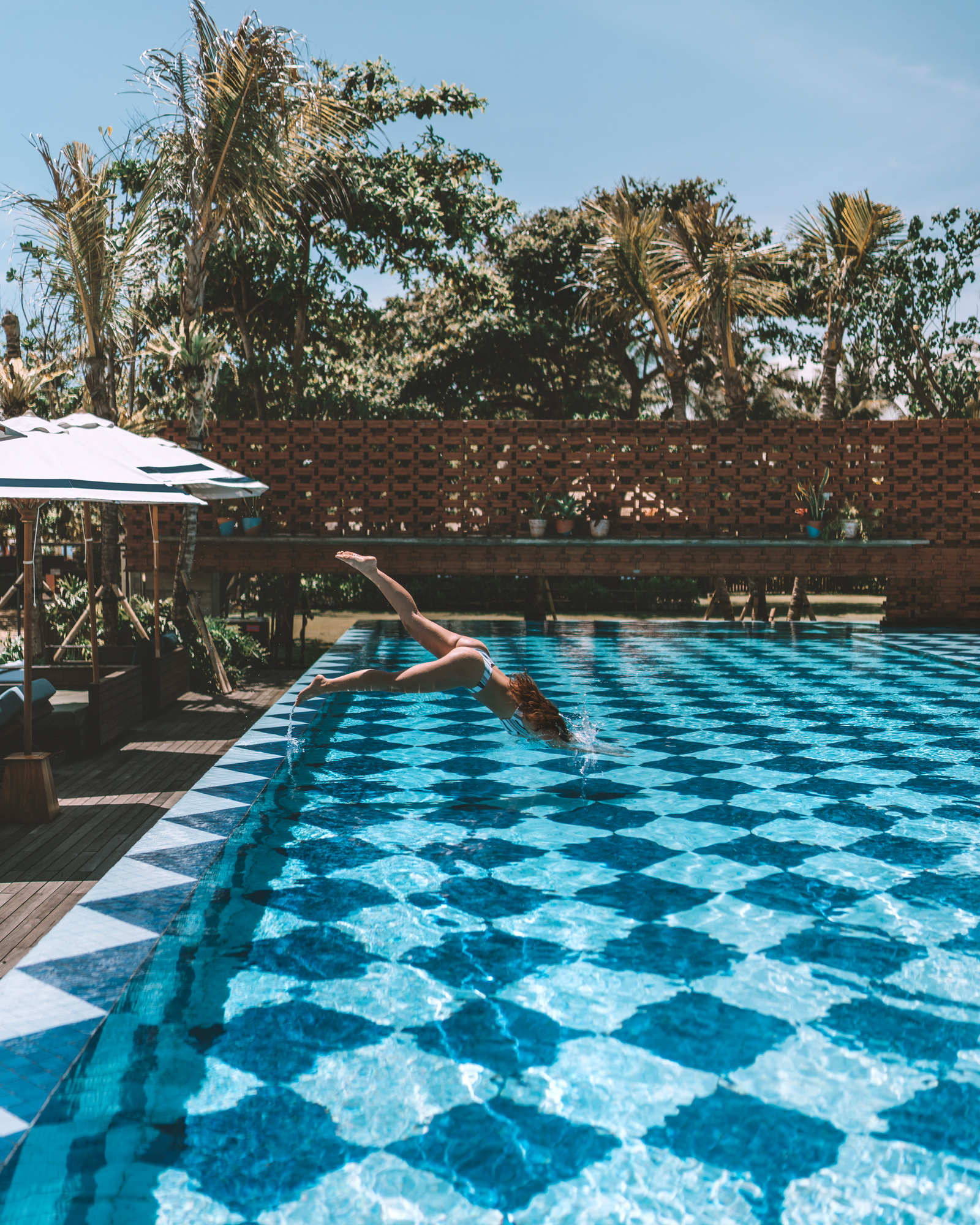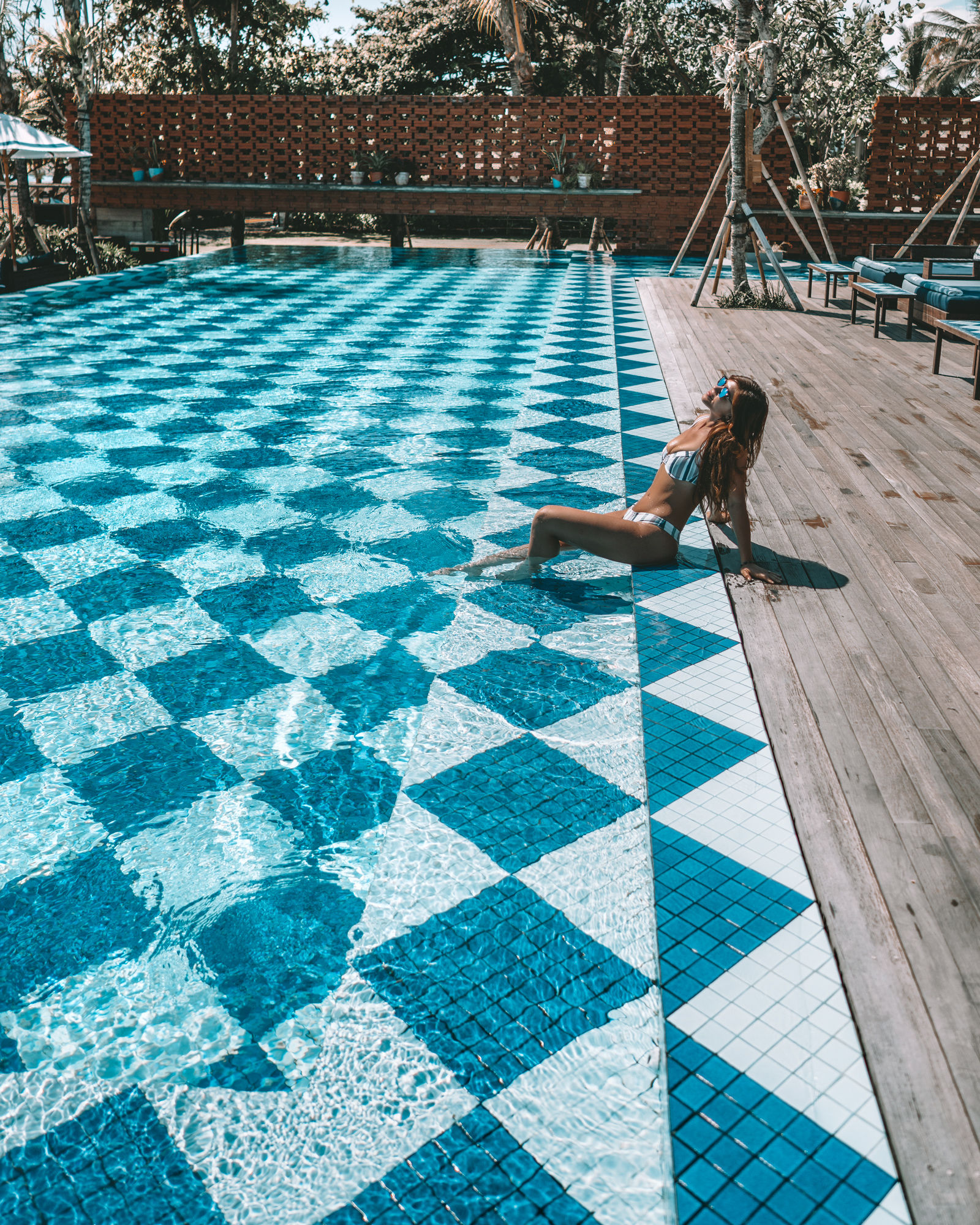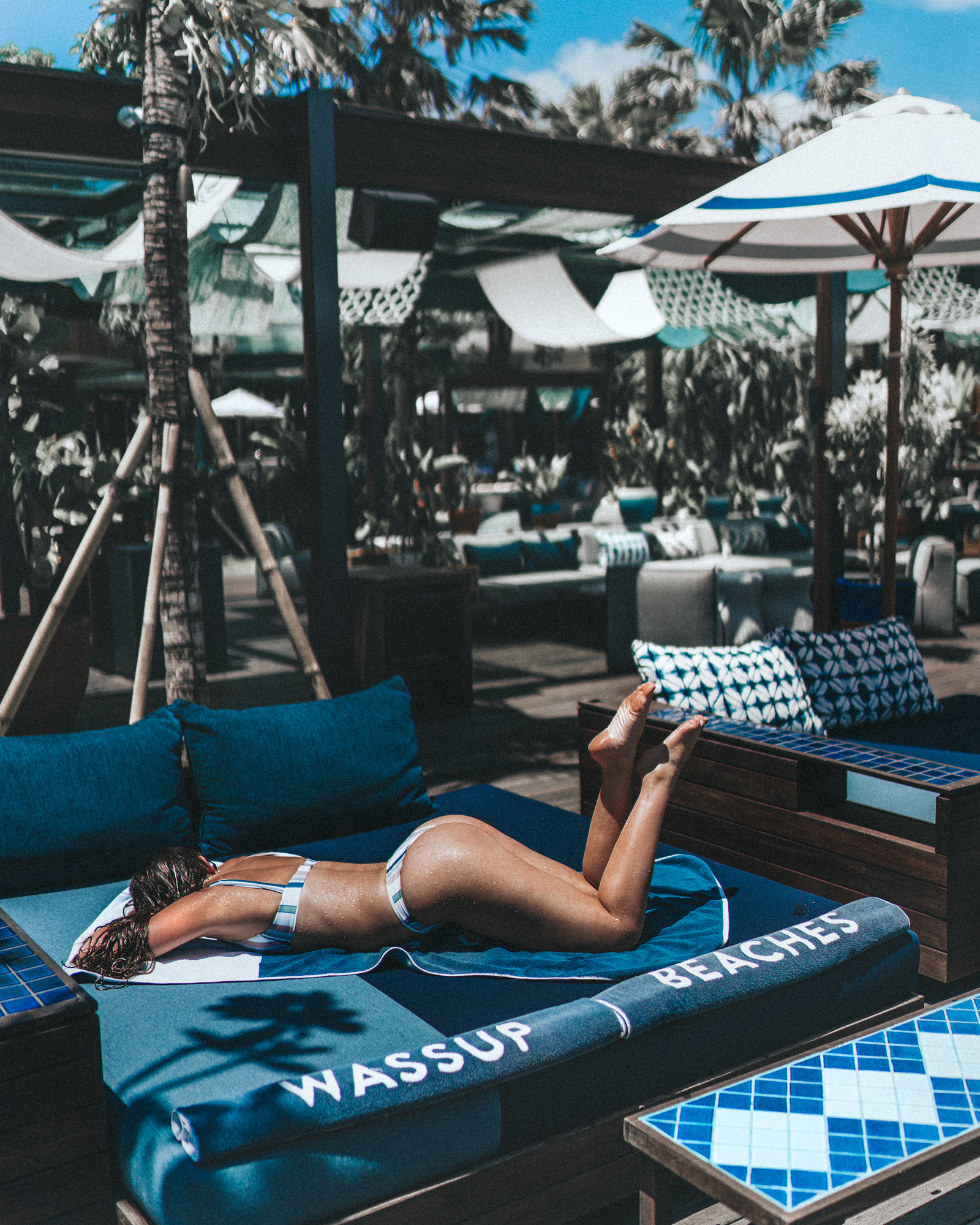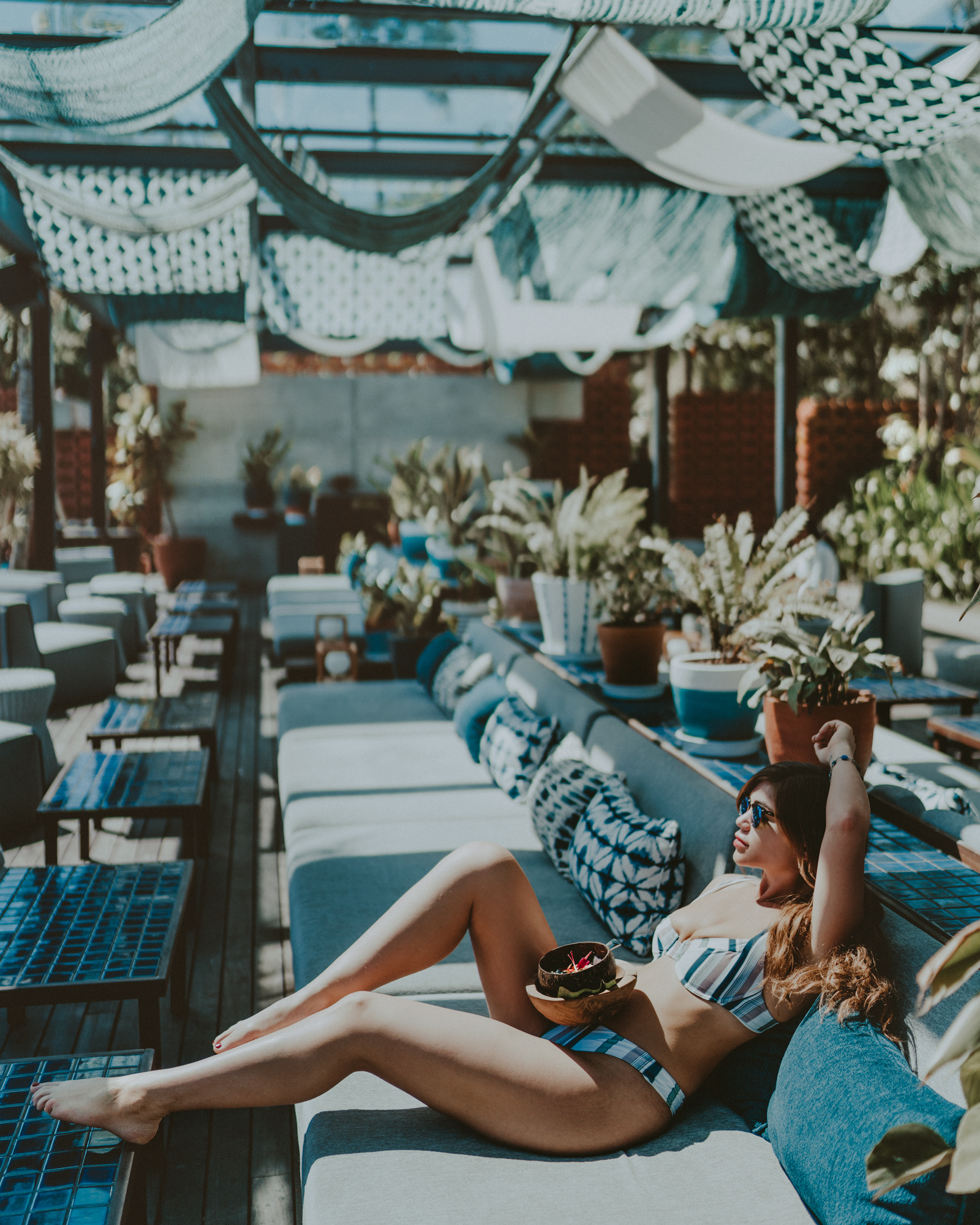 As seems to be the undeniable rule of shoots - the day you leave always has the most beautiful weather. We spent our last morning in Bali at the stunning new Manarai Beach Club in Nusa Dua - the day club of my dreams. I would have stayed here with the Acai Bowls and Coconut cocktails all day - but we had to rush out to catch out flight back to LA.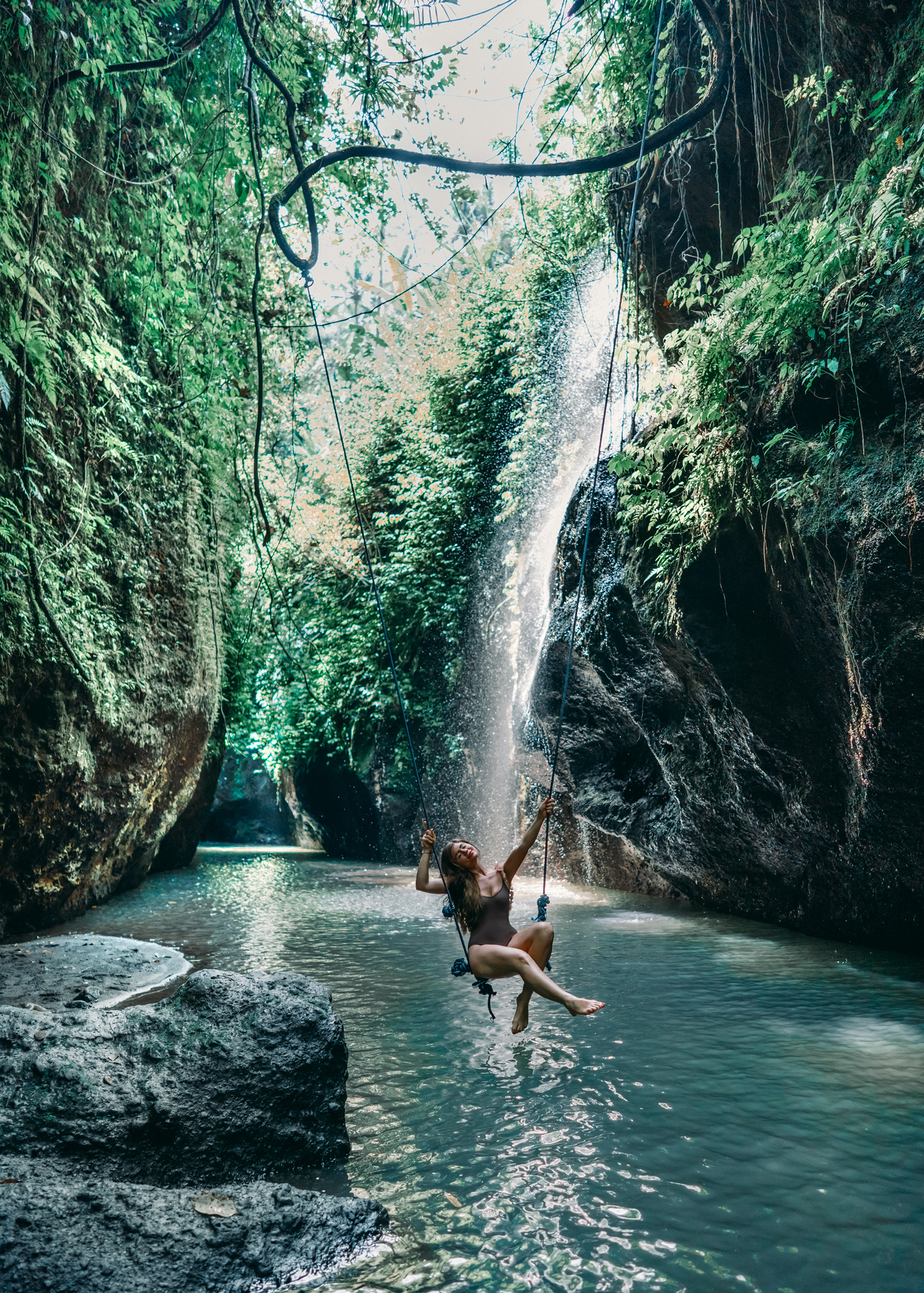 Want to remember this post for later? Pin it to come back anytime!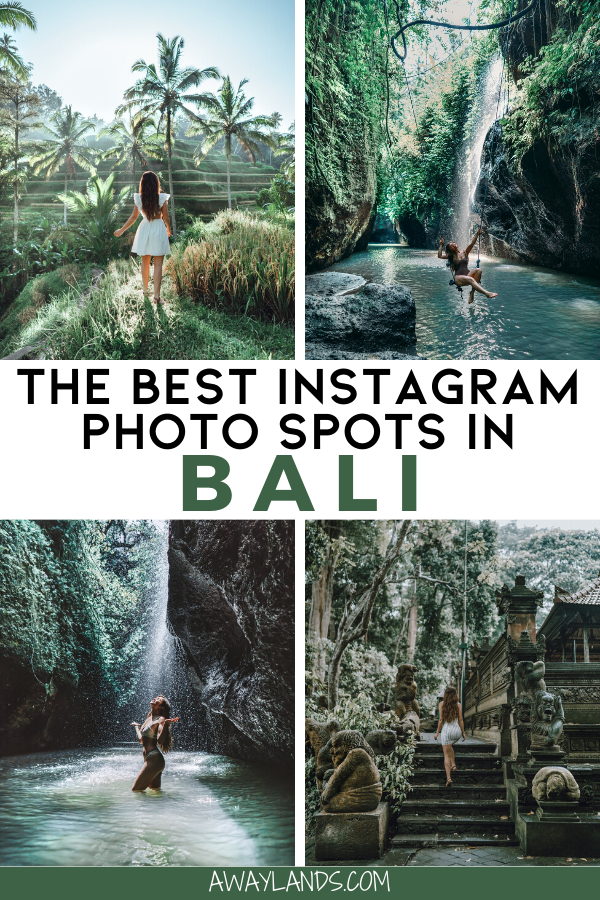 Shop Bali Style: