April 19, 2019 Travel Guides
Italy Travel Guide: 6 Small Towns Not To Miss on an Italian Road Trip
Road-Tripping was never my favorite way to travel - as a former (and still in my heart) New Yorker, driving is no longer my first instrict and I didn't even own a car for almost a decade. However, in the last couple of years of full-time traveling, I have fallen in love with Road Trips. The freedom, the ability to stop at any and every little thing that looks interesting, the snacks and playlists, the questionable "roads" that Google Maps always seems to send us down. We have spent quite a bit of time since we started traveling driving through Nova Scotia, French Wine Country, and South Africa - but our first big road trip had to be Italy. Brandon's mother is from Italy, and he has always felt a very strong tie to the country. For our first trip, it was never going to be enough to just stop in one or two major cities and then leave - he needed to see the country, to talk to local people, to really feel it.
Of course we had to stop in the big hitters - Milan, Rome, Florence, and Positano, but along the way we found some incredible gems. Some stops were planned, and some were just towns we spotted from the Highway and decided to wander through. Italy is one country that is truly deserving of a slow travel through - the amount of history, art, culture, and architecture packed into one country is overwhelming. The cities are iconic, but every village we passed was also full of castles, storybook scenes, and some of the most incredible food we have ever experienced. We drove for three weeks, spanning half the length of the country, and there is still so many more areas to explore!
In Planning your Italian Road Trip, here are six areas to add to your list - from North to South.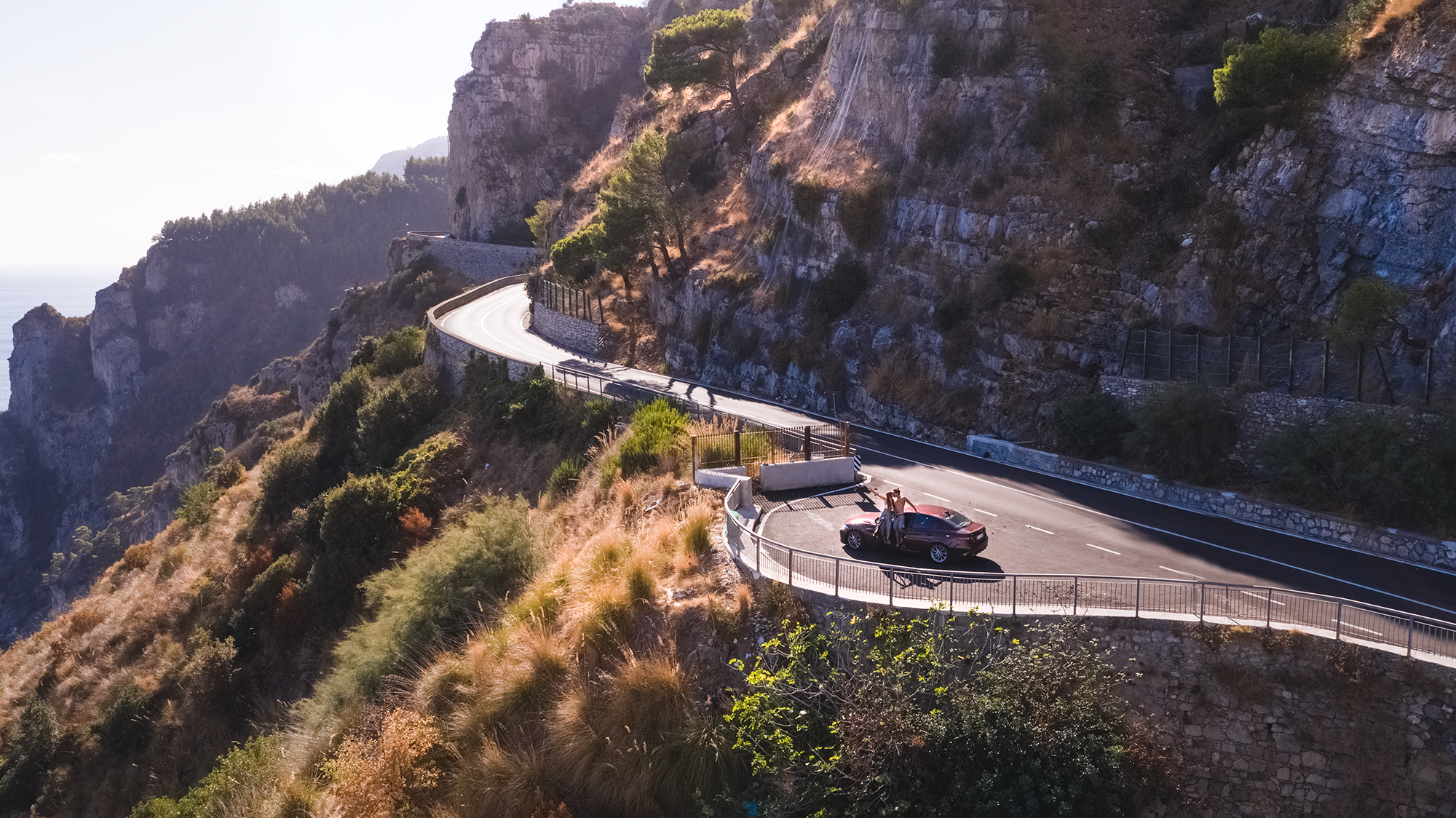 1. Parma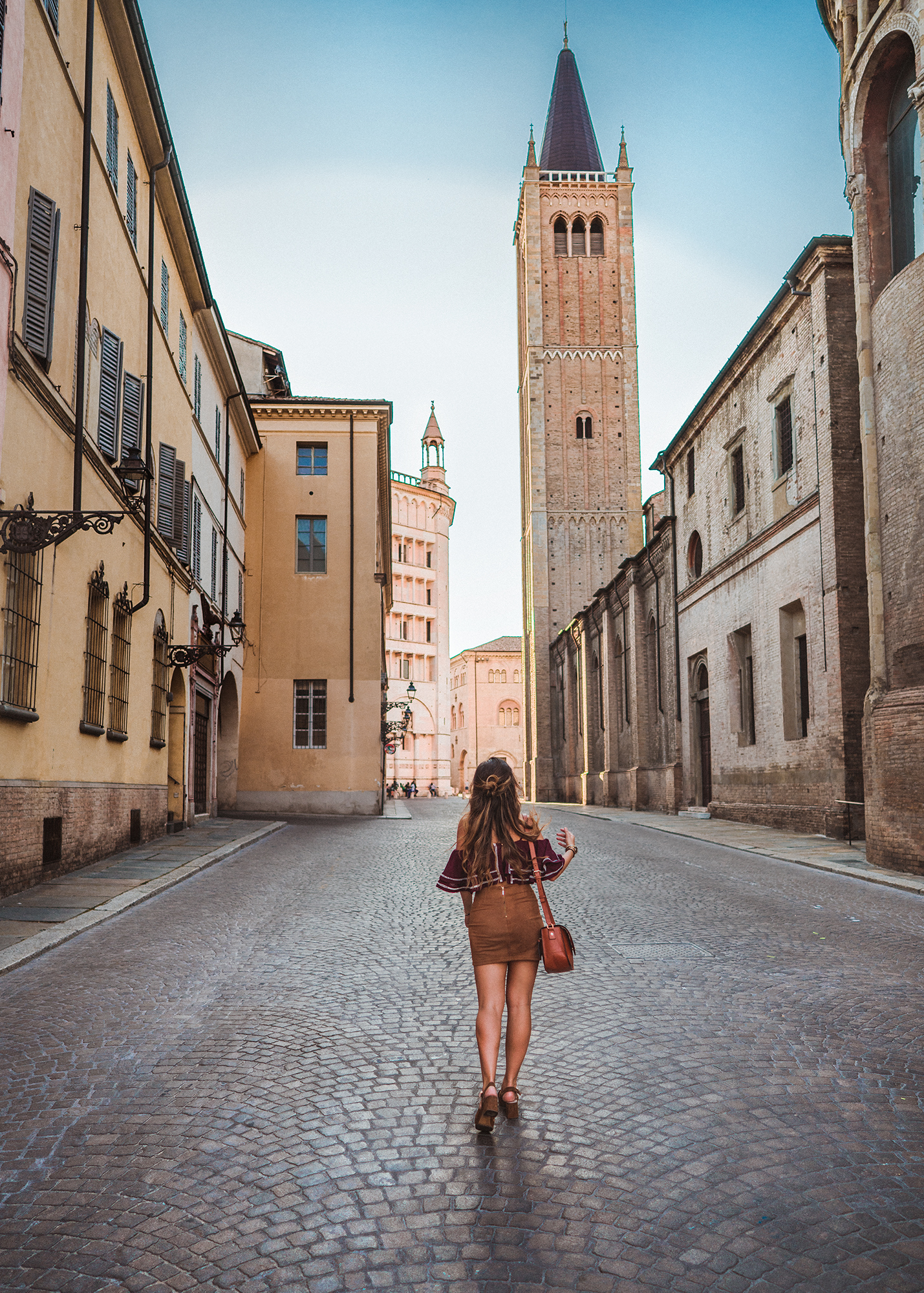 Famous for more than just ham and cheese, the area of Parma has been inhabited for thousands of years, and the city dates back to Roman times. It is home to the University of Parma, one of the oldest universities in the world, and the city center is lined with cobblestones, ancient streets, and churches, buildings, and monuments that are hundreds of years old. Parma is a direct drive from Milan, and a great stop on the way to Cinque Terre.
Eat: Definitely do not miss the Prosciutto de Parma or Parmesan Cheese, in the town that made them famous.
Do: Take a Food Tour here - it's an amazing place to deeper your understanding of Italian Cuisine.
See: The Teatro Farnese, a stunning theatre from the 1600's, and the Cattedrale di Parma
Stay: We stayed right in the heart of the city center at Condo Hotel Palazzo Dalla Rosa Prati and loved it! Search for more hotel deals here.
2. Monterosso al Mare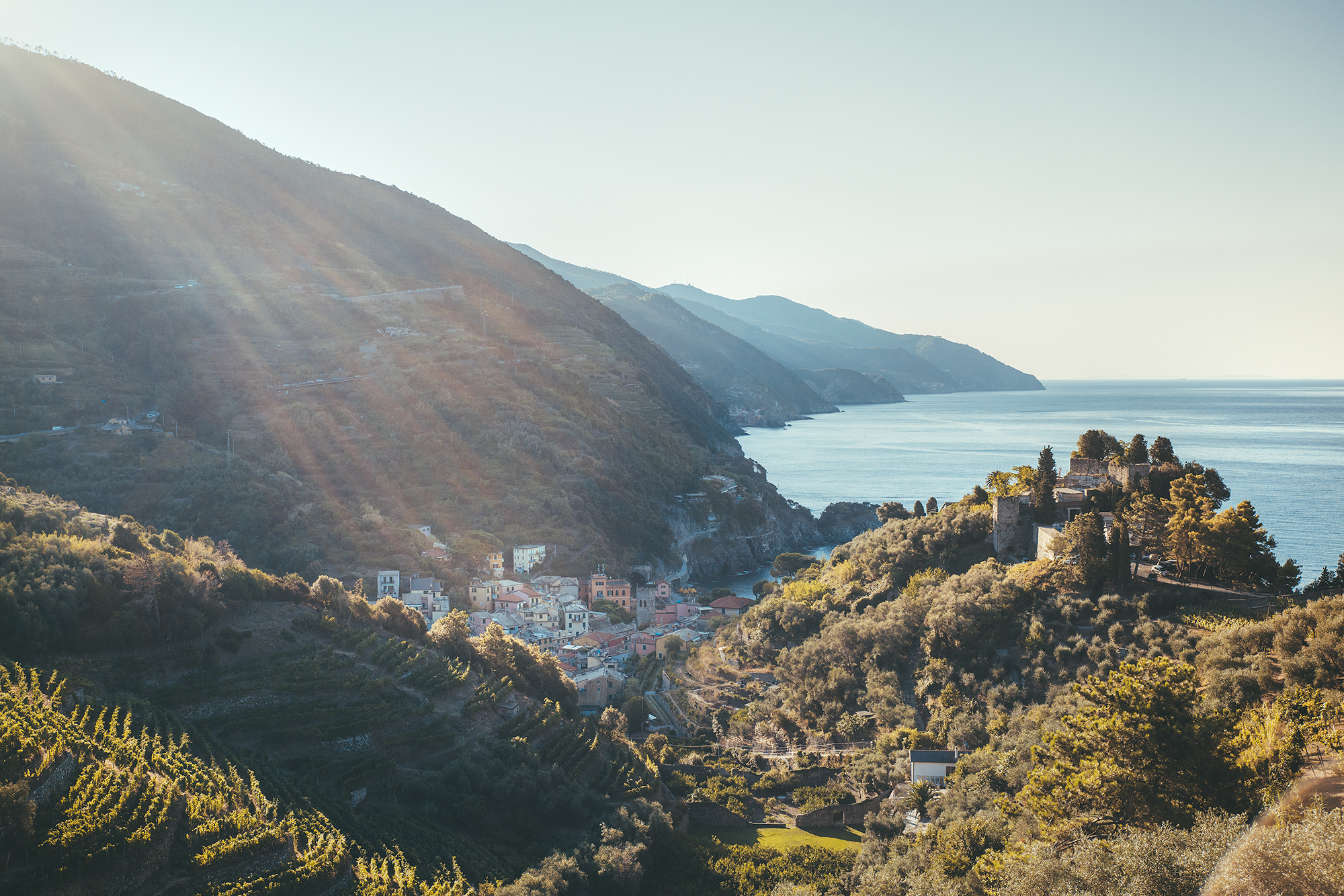 Monterosso al Mare may be the least popular of the Five Towns in Cinque Terre, but it is not to be missed! This quieter town is divided into two distinct parts: the old town and the new town, divided by a fork in the bay and a small tunnel to walk through. The beach at Monterosso has crystal blue water, and is the most stunning I saw in the area, as it runs along most of the coast line and is the only extensive sand beach in all Cinque Terre.
Eat: The Liguria area is famous for pesto - don't miss it here! Either at the local restaurants, or stop by a grocery and make your own pasta to feel extra-authentic.
Do: I cannot emphasize enough how the beach here is by far the best in Cinque Terre. Head down to the beach club, and rent an umbrella and chairs for a day of swimming & Italian sun.
See: Explore the local vineyards and wineries, wander the streets of the old city, and take the train from here to travel to the other 4 towns in Cinque Terre - it is by far the best way to travel between them.
Stay: We stayed up in the vineyards above the main city at this exact small AirBnb which we absolutely loved (the above was our balcony view.) Get up to $55 off your first Airbnb stay here or search for hotels.
3. Assisi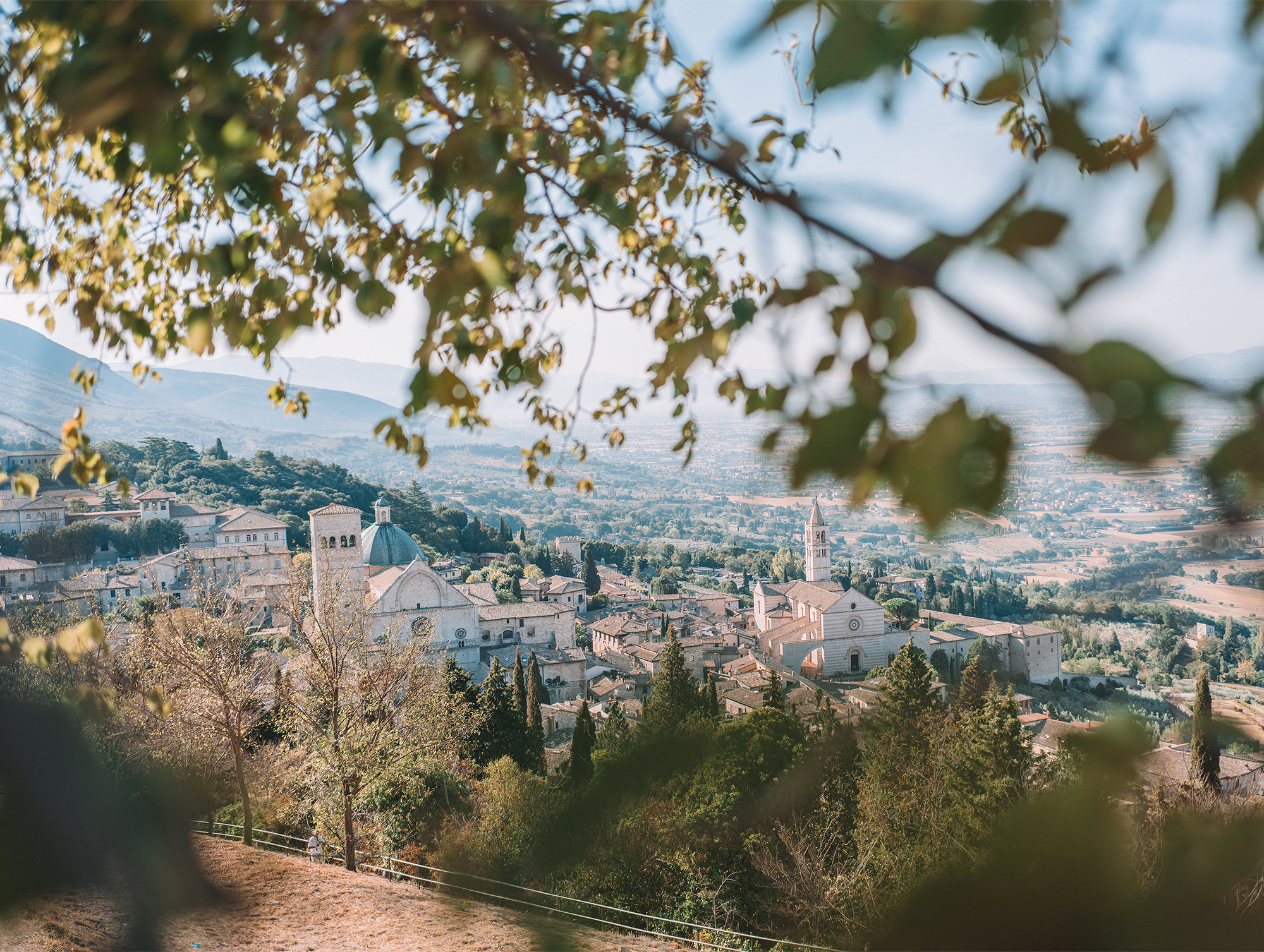 By far my favorite stop in Italy! The town of Assisi looks like a fairytale - every corner we turned down was even more beautiful and storybook-like than the last. I spent my birthday here and it was a complete dream.
Eat: The EAT restaurant at Nun Assist Hotel was one of the absolute culinary highlights of our trip to Italy. The restaurant has stunning sunset views, home-grown produce, exotic dishes (I believe we tried both pigeon and rabbit here) and Brandon is still talking about his Bistecca alla Fiorentina.
Do: Explore the Basilica of Saint Francis of Assisi, an iconic Church built in the 13th century.
See: Ancient Roman ruins, renaissance art, medieval villages - just wander the town and experience thousands of years of history in front of you.
Stay: If you take one piece of advice from this blog, check out Nun Assisi Relais & Spa Museum - one of the most incredible and special hotels I have ever stayed in. Built in a renovated nunnery from the 13th-century, which itself was built on an ancient Roman amphitheater, the hotel's history is incredible - but the rooms and restaurants are stunningly modern and minimalist. The underground spa is built out of ruins of ancient Roman baths, and some pieces of the 2000 year old structures and walls are still intact. Seriously, treat yourself to a night or two here and you will not regret it.
4. Spoleto
We stopped by this little village on a whim as we were driving to Rome, and found one of the least-touristy and most adorable cities we had ever stopped in. (Although city might be too strong of a word.) In classic Italian style, in late August, the town was close to empty. The first walls of the city were built in the 5th century BCE - and some of which are still standing and visible. Ok, I may be a little obsessed with just how anicent everything in Italy is - I grew up in California, the oldest possible structures here are less than 200 years old!
Eat: The sandwiches we got at the above Salumeria was honestly one of the best I have had in my life (extra truffle spread please!)
Do: Walk through a still-intact Roman Nobleman's home at the Roman House of Vespaia Polla, and explore the parks and countryside just outside of the city.
See: The stunning Spoleto Cathedral, The majestic Ponte delle Torri Bridge (how is it possible that this was built 700 years ago!, and of course, the classic village streets.
Stay: We didn't spend the night in the city, but now I wish we had spent more time here - search the best hotel prices here.
5. Sorrento
While Positano is absolutely stunning, don't miss the amazing Sorrento just on the other side of the Amalfi Coast Peninsula - and marvel at the views of Pompeii across the water.
Eat: Being so close to Naples (the original home of pizza), the pizza here was amazing. And don't miss the Limoncello liquore, I'm generally not a fan of Digestifs, but I fall in love with Limoncello here.
Do: Swim in the Bagni Della Regina Giovanna (Queen's Baths), a stunning inlet with ancient history, explore the ruins of Il Vallone dei Mulini, walk through the main town Piazza.
See:
Stay: We stayed at the incredible Excelsior Vittoria Sorrento, which could be described as more of a palace than a hotel (see more from this hotel here.) For more budget-friendly options, search for hotels here.
6. Amalfi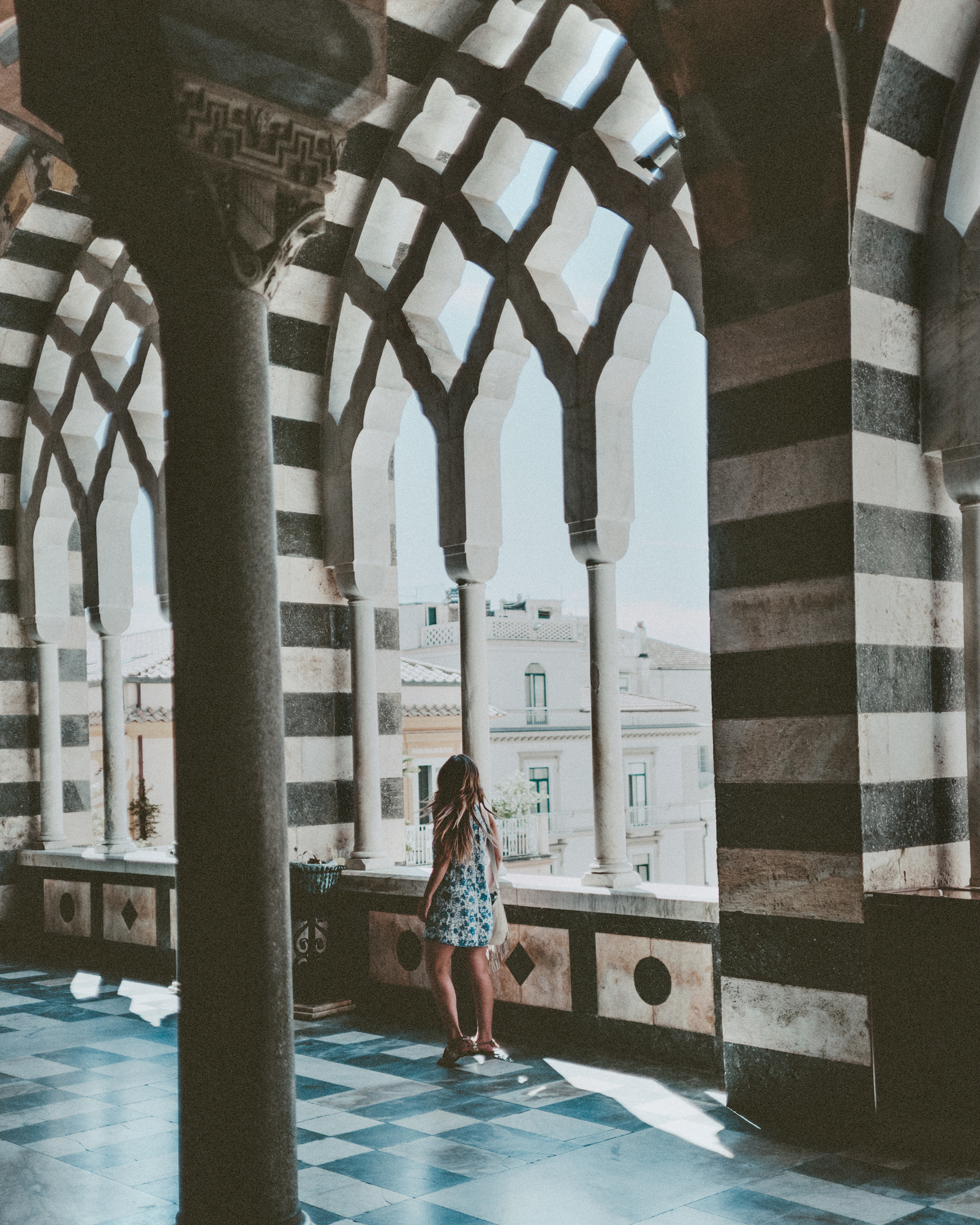 While the Amalfi Coast is truly Iconic, it seems like most travelers skip the actual town of Amalfi and stick to Positano instead, but Amalfi itself has some amazing gems - and a little more breathing room.
Eat: Seafood is big on the Amalfi Coast, try a seafood pasta dish.
Do: Trek inland for the ruins, greenery and waterfalls of Valle delle Ferriere , Drive the winding and stunning Amalfi Coast, Take a boat tour of the entire Amalfi Coast - we used Blue Star Boat Tours for ours and had an absolutely incredible day.
See: The Stunning and ancient architecture and ornate decor of the Chiostro del Paradiso, the Cathedral of Sant'Andrea
Stay: There are a range of stunning hotels in Amalfi priced from $100-$250 per night, check them out here!
Get Inspired: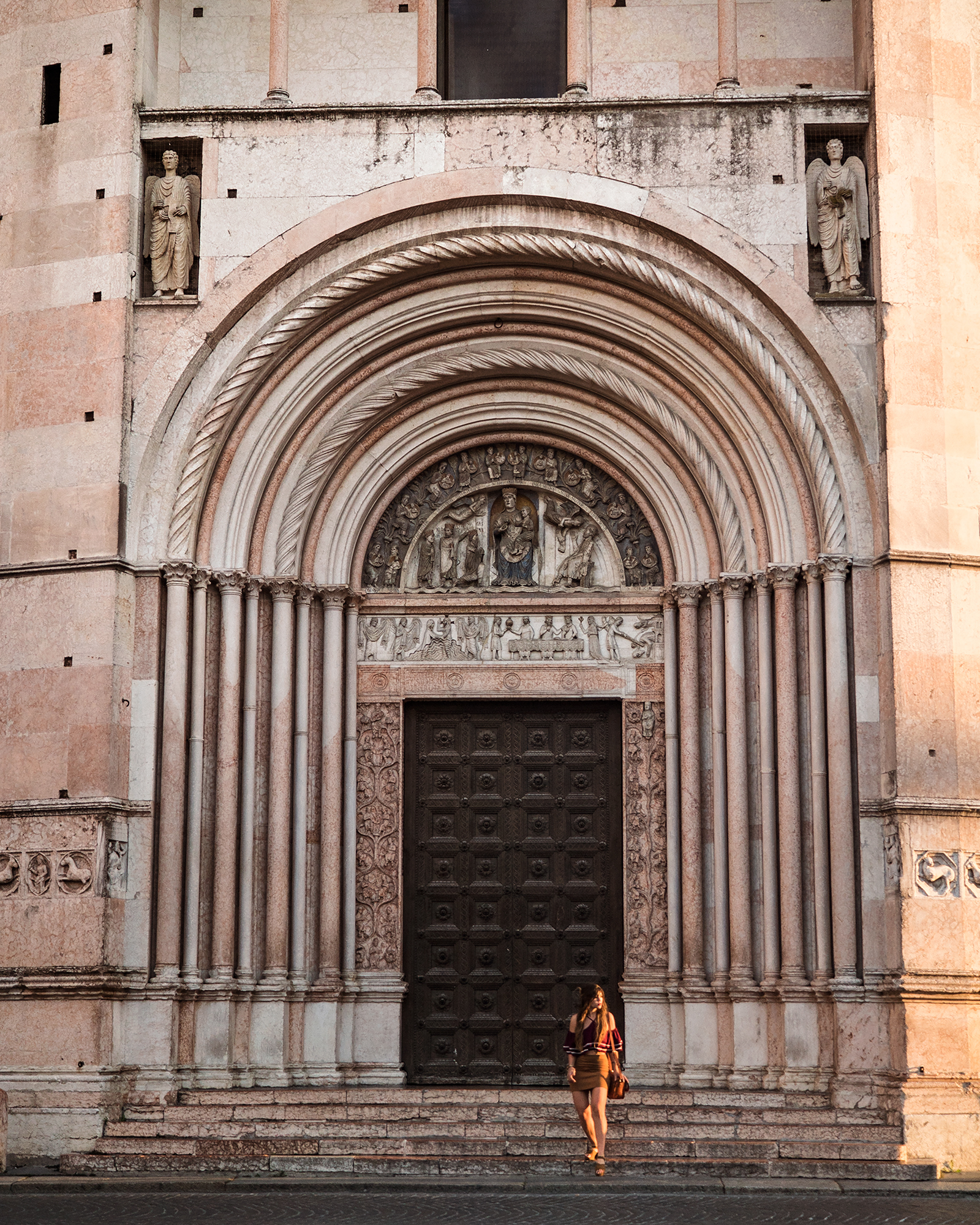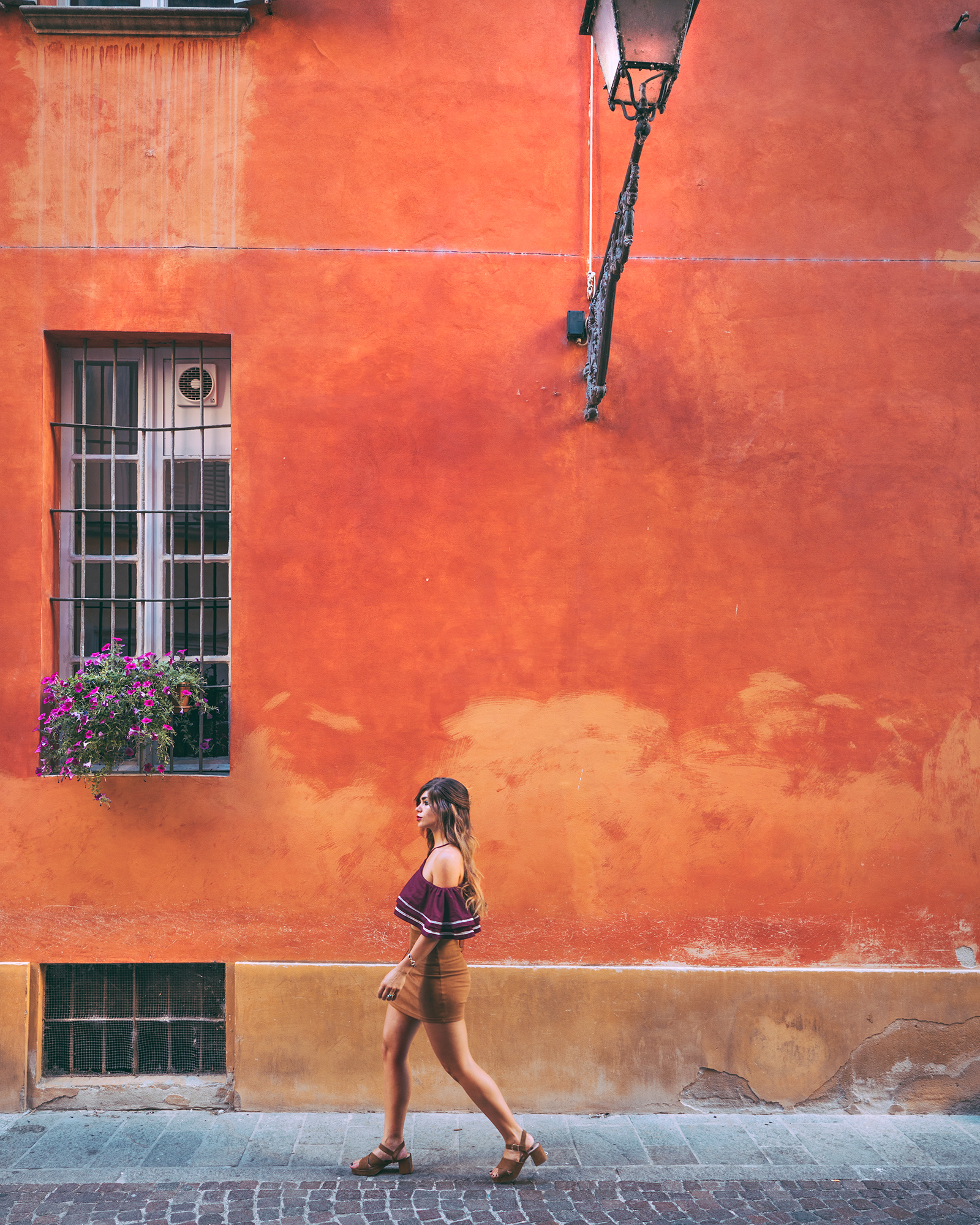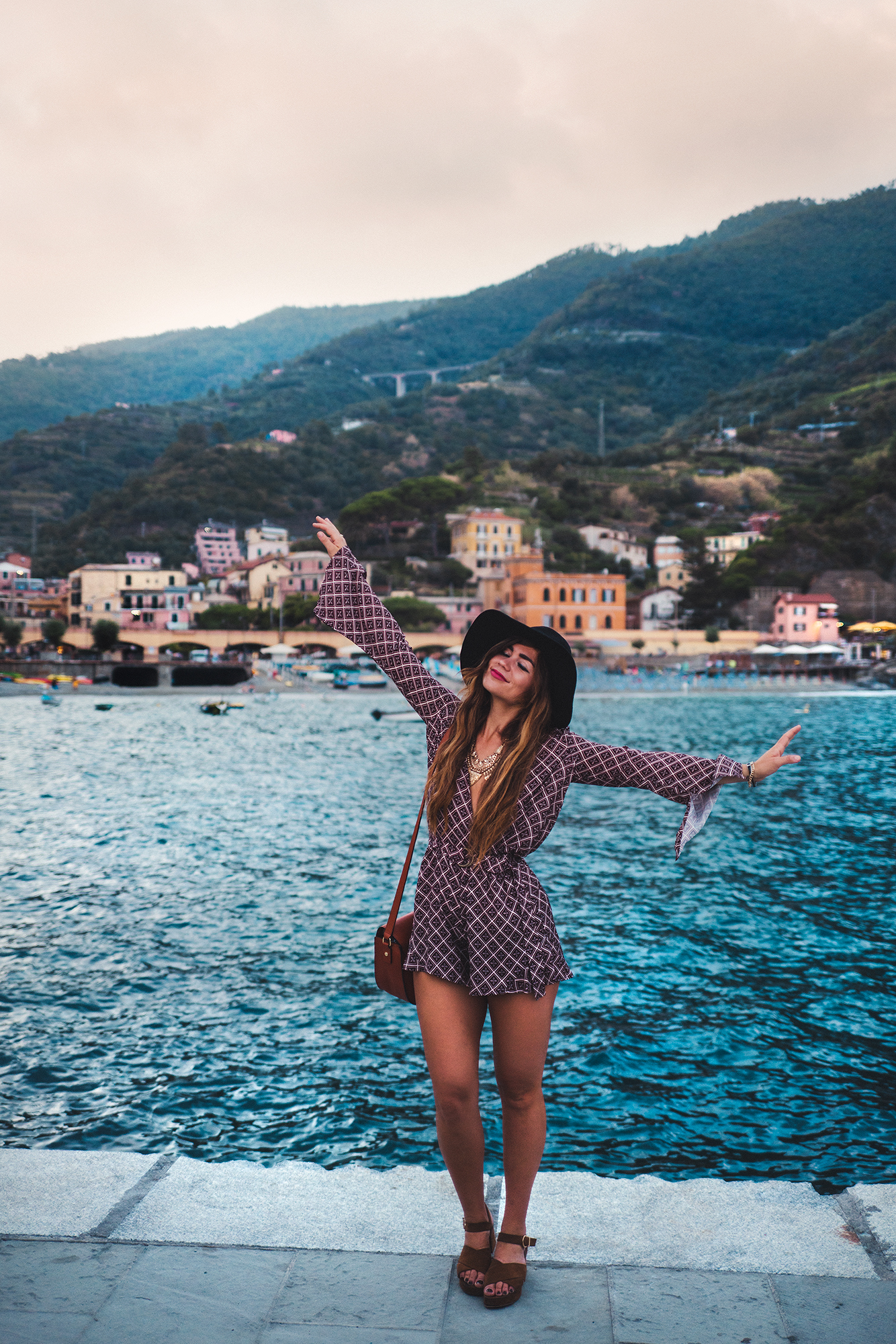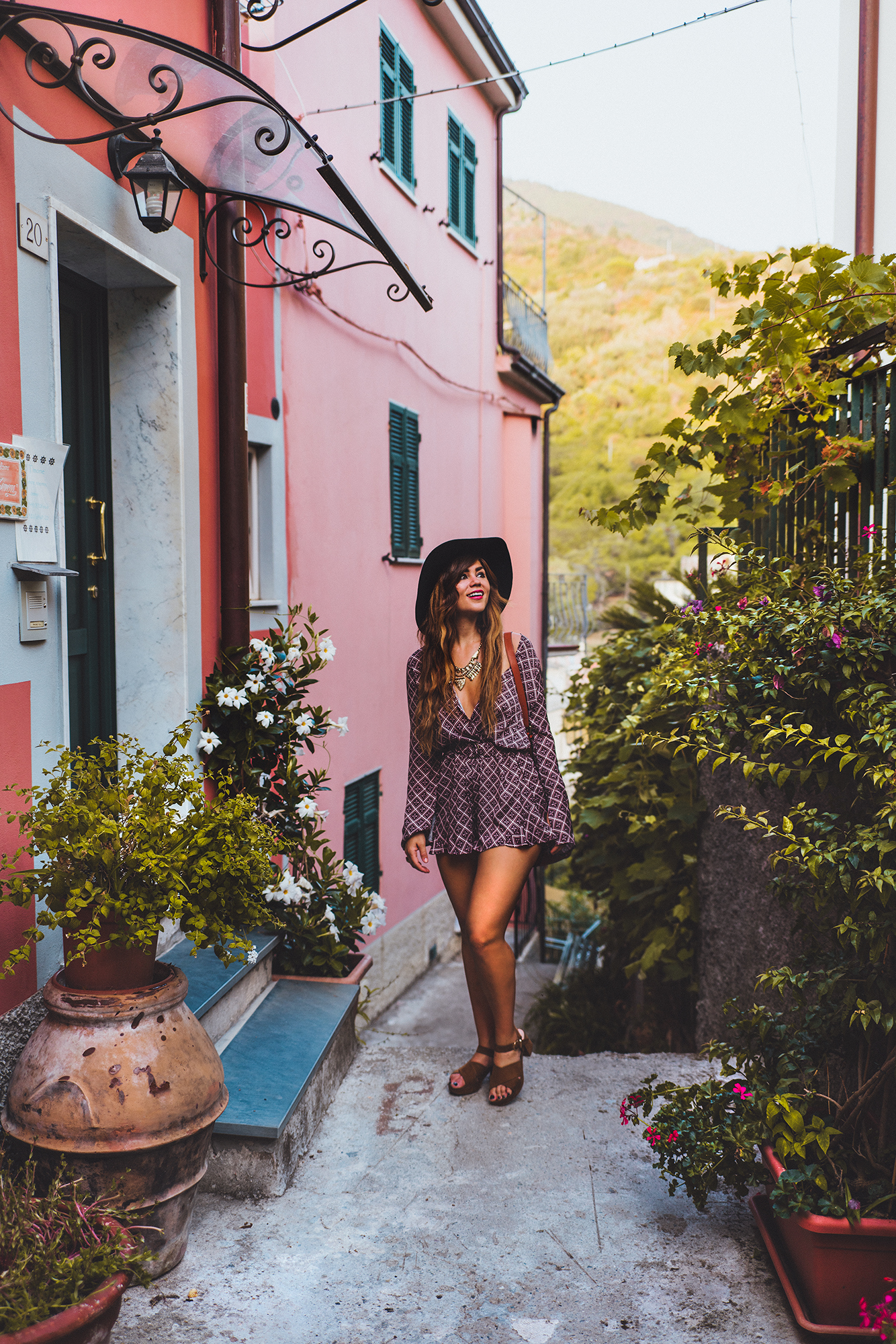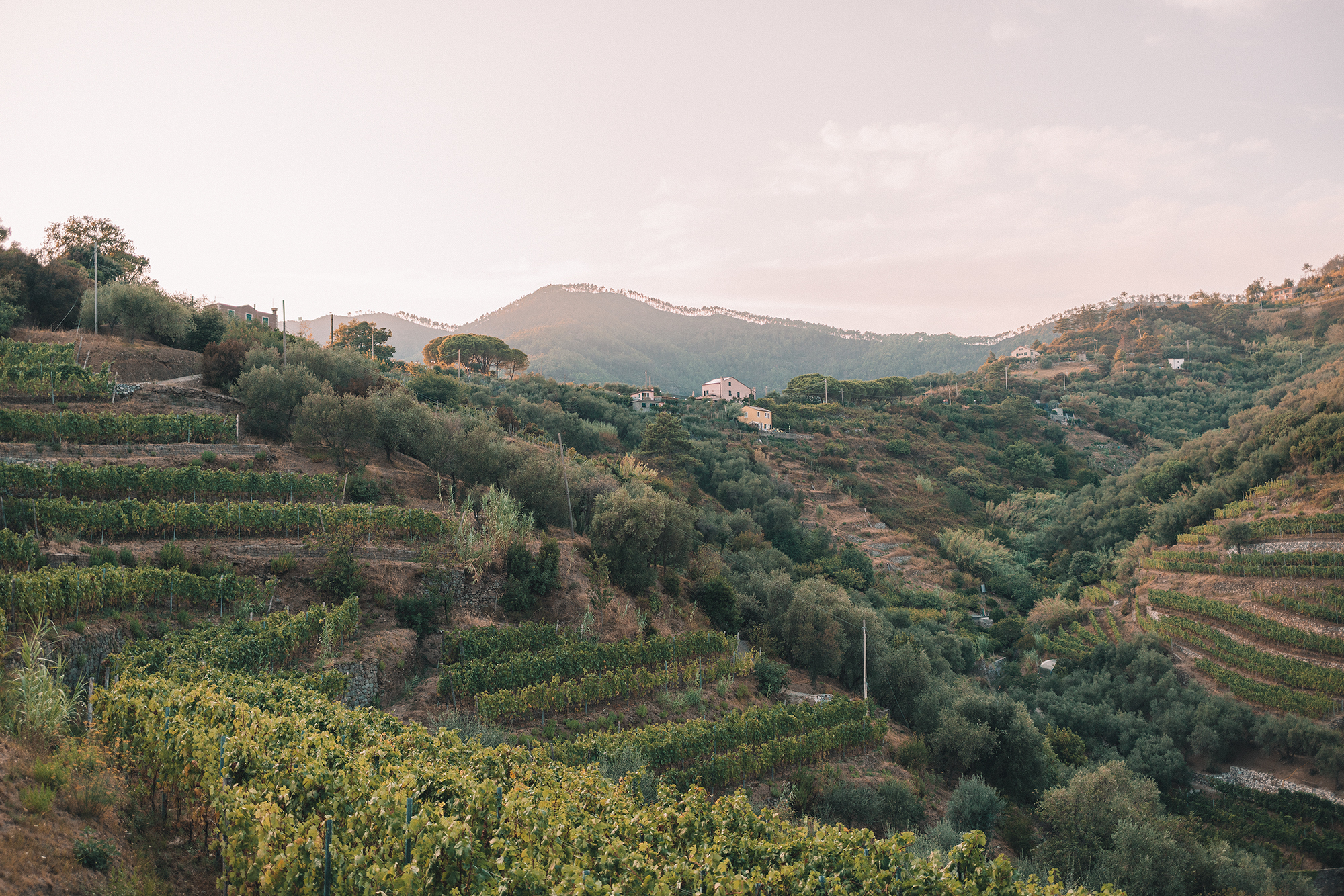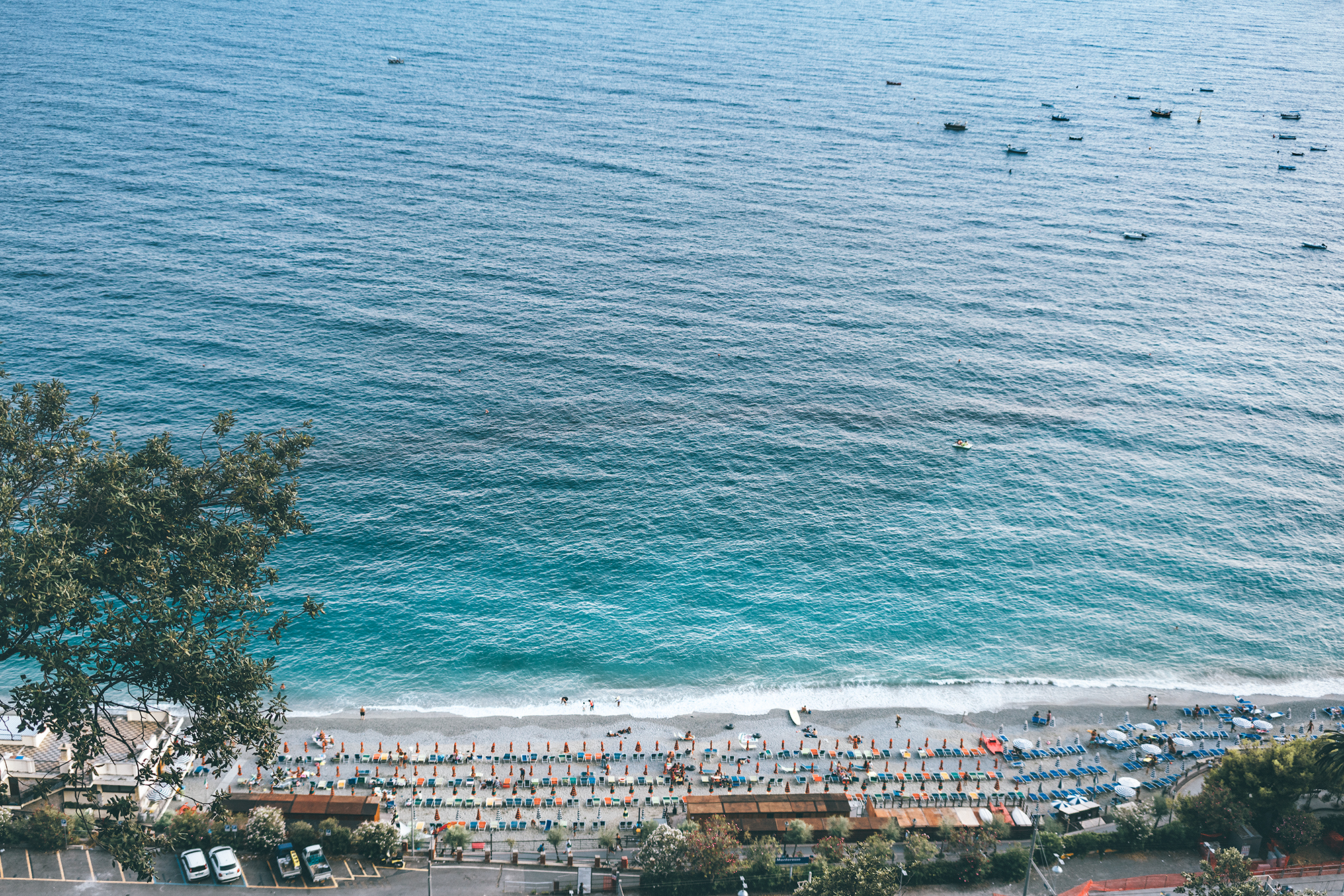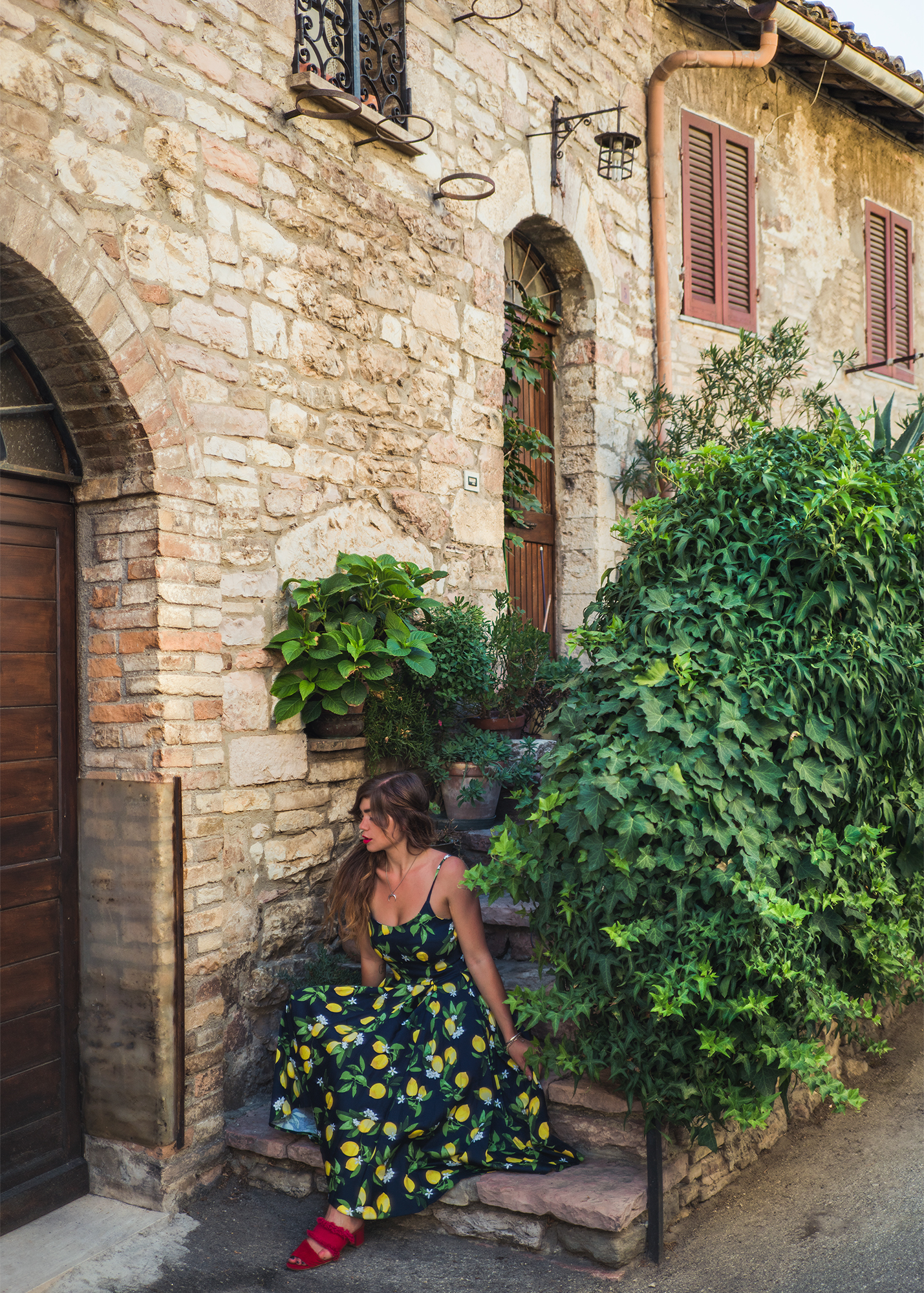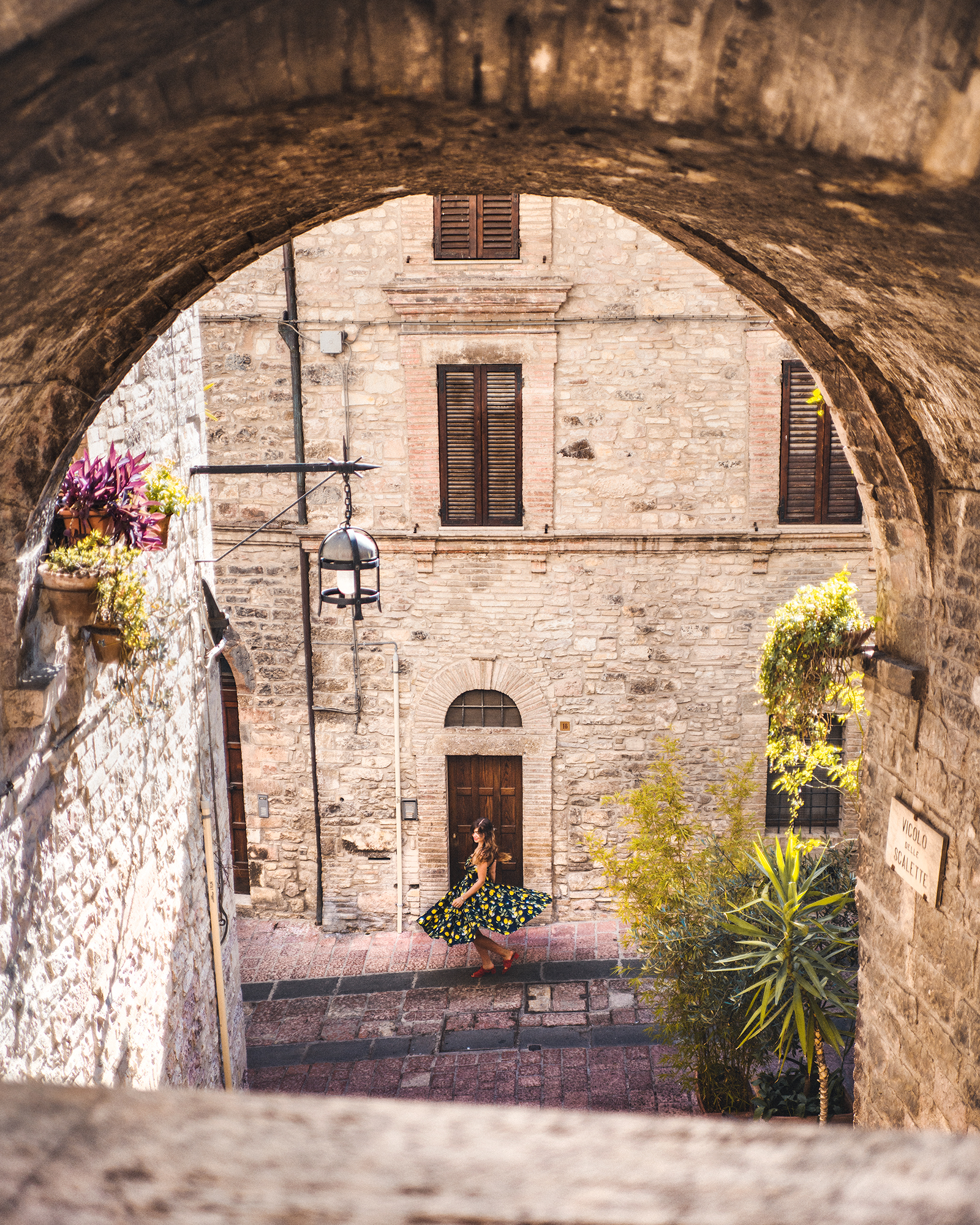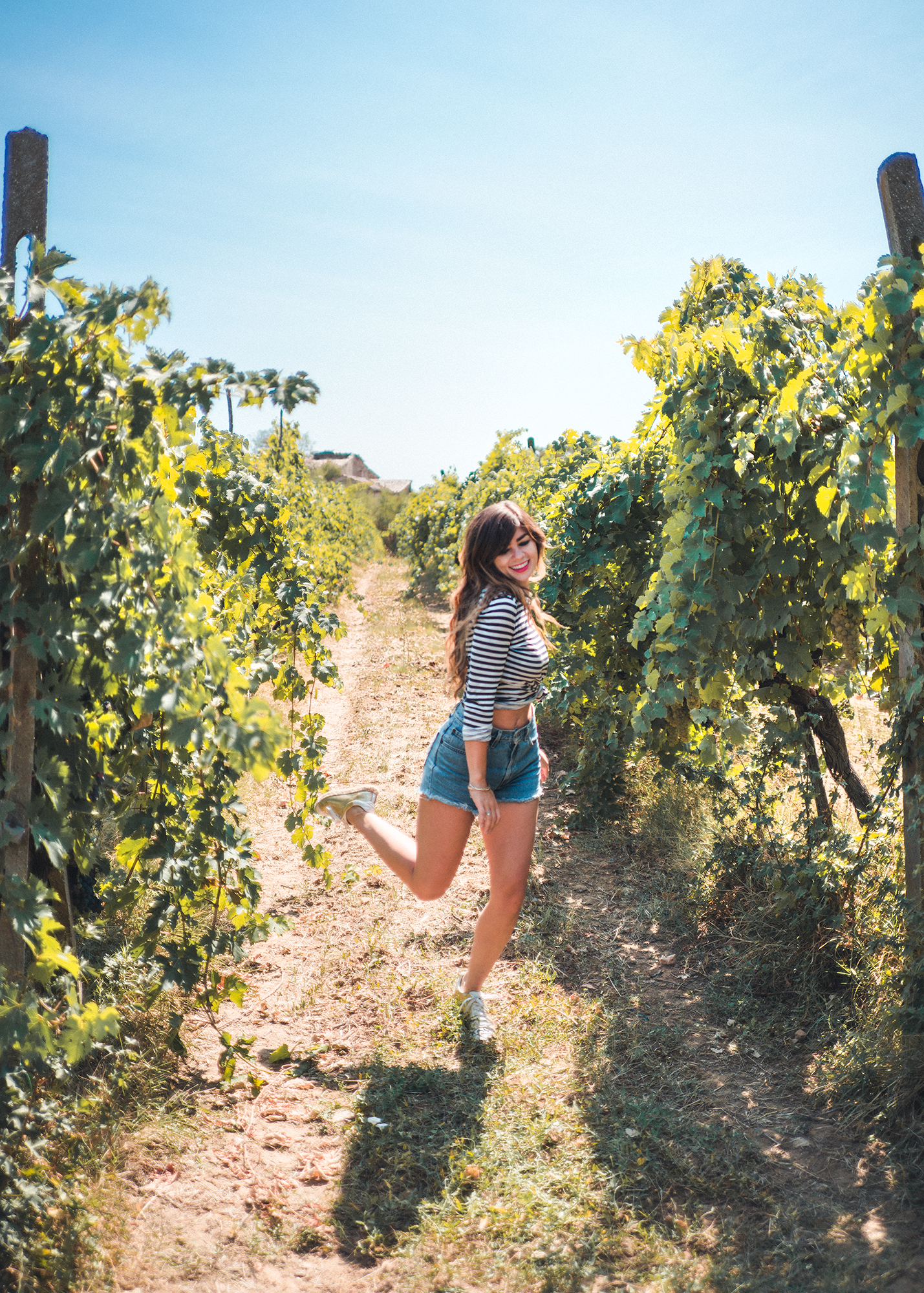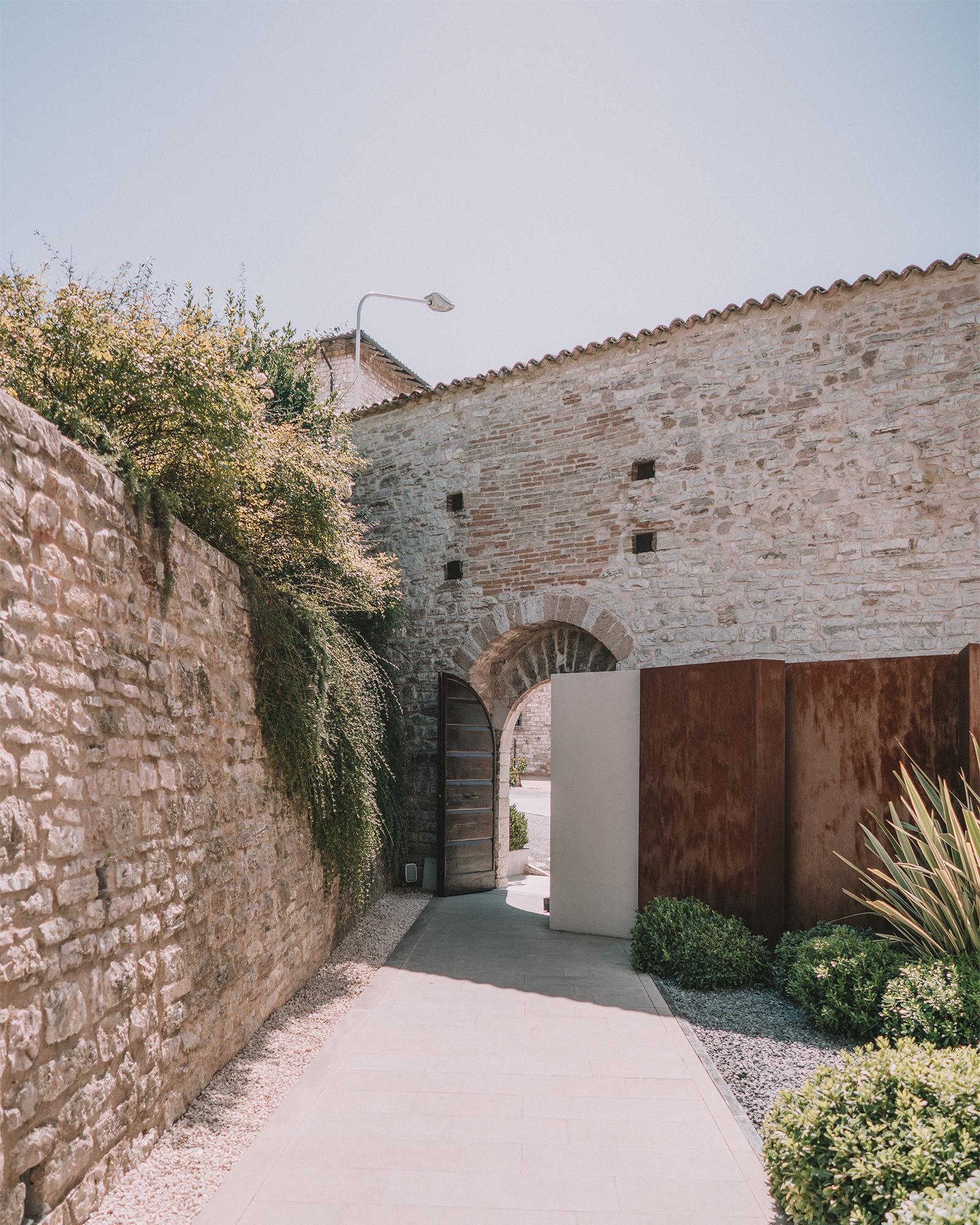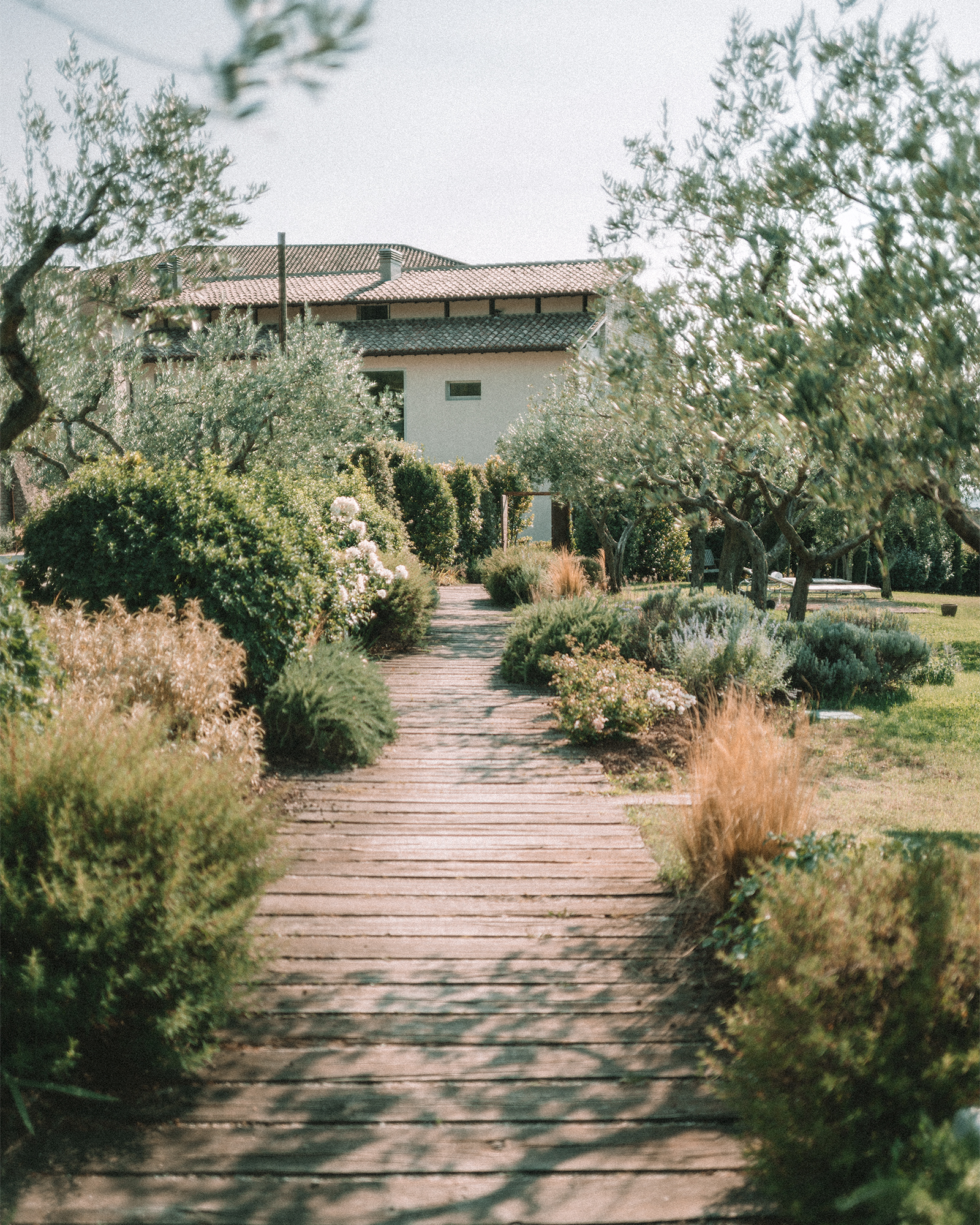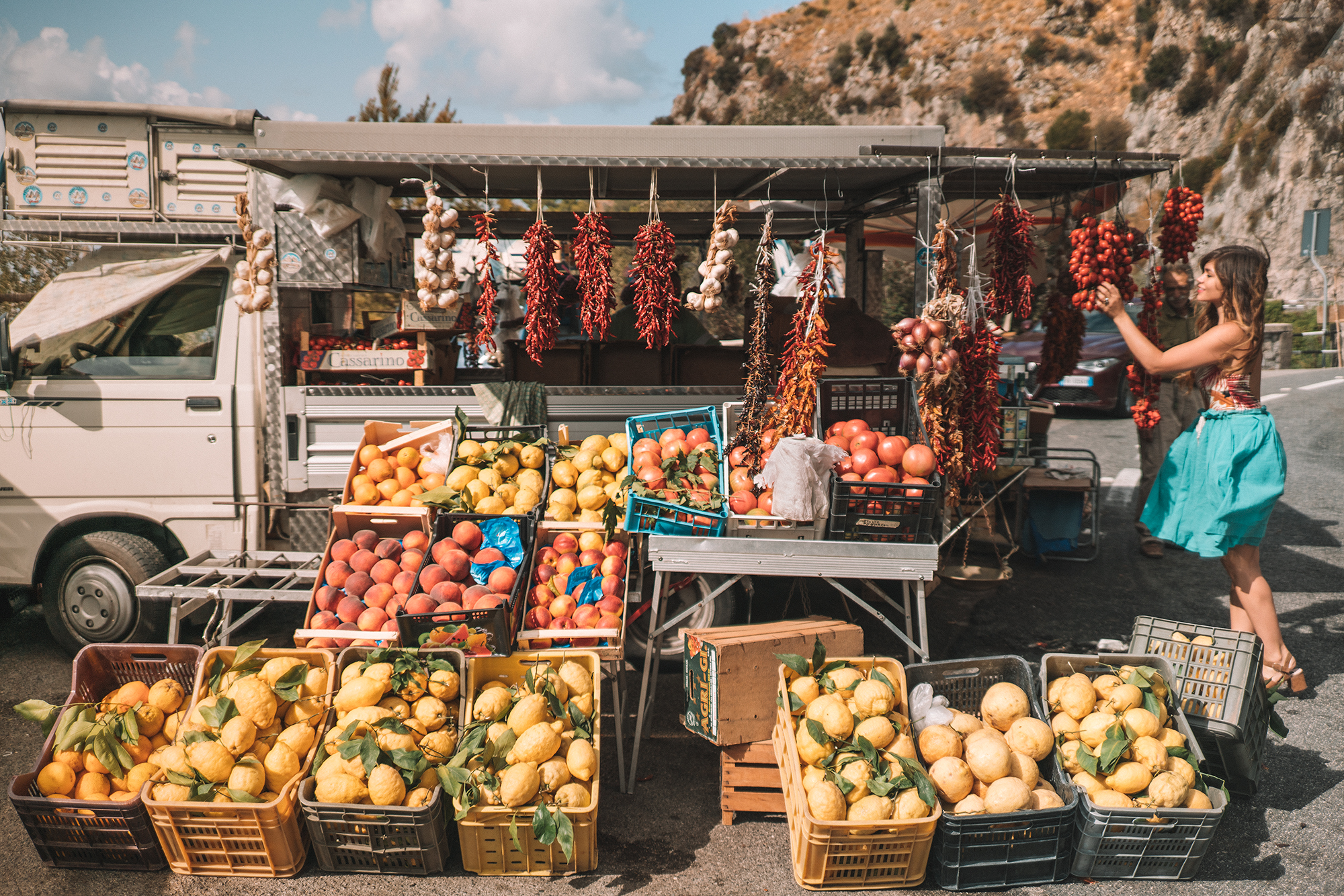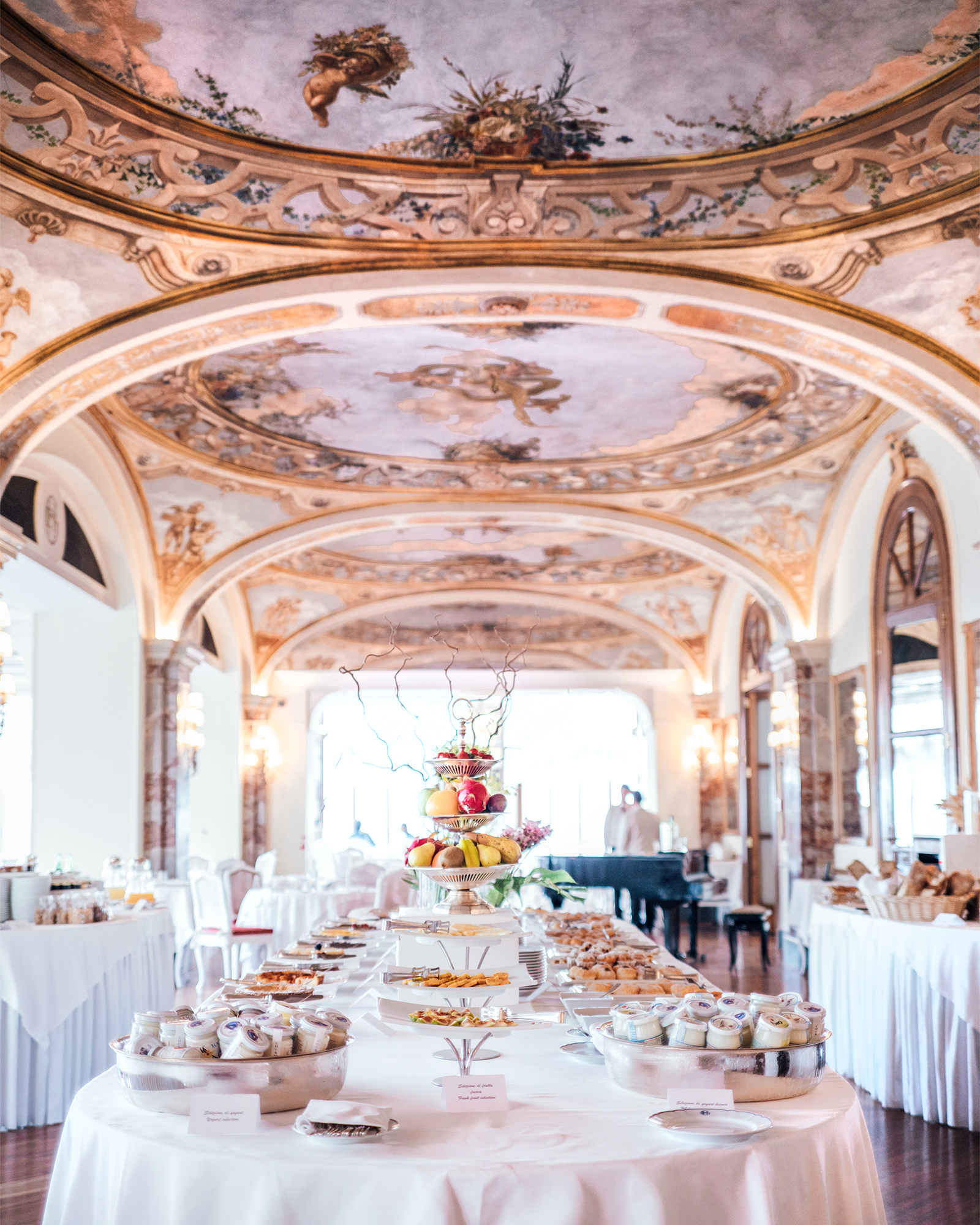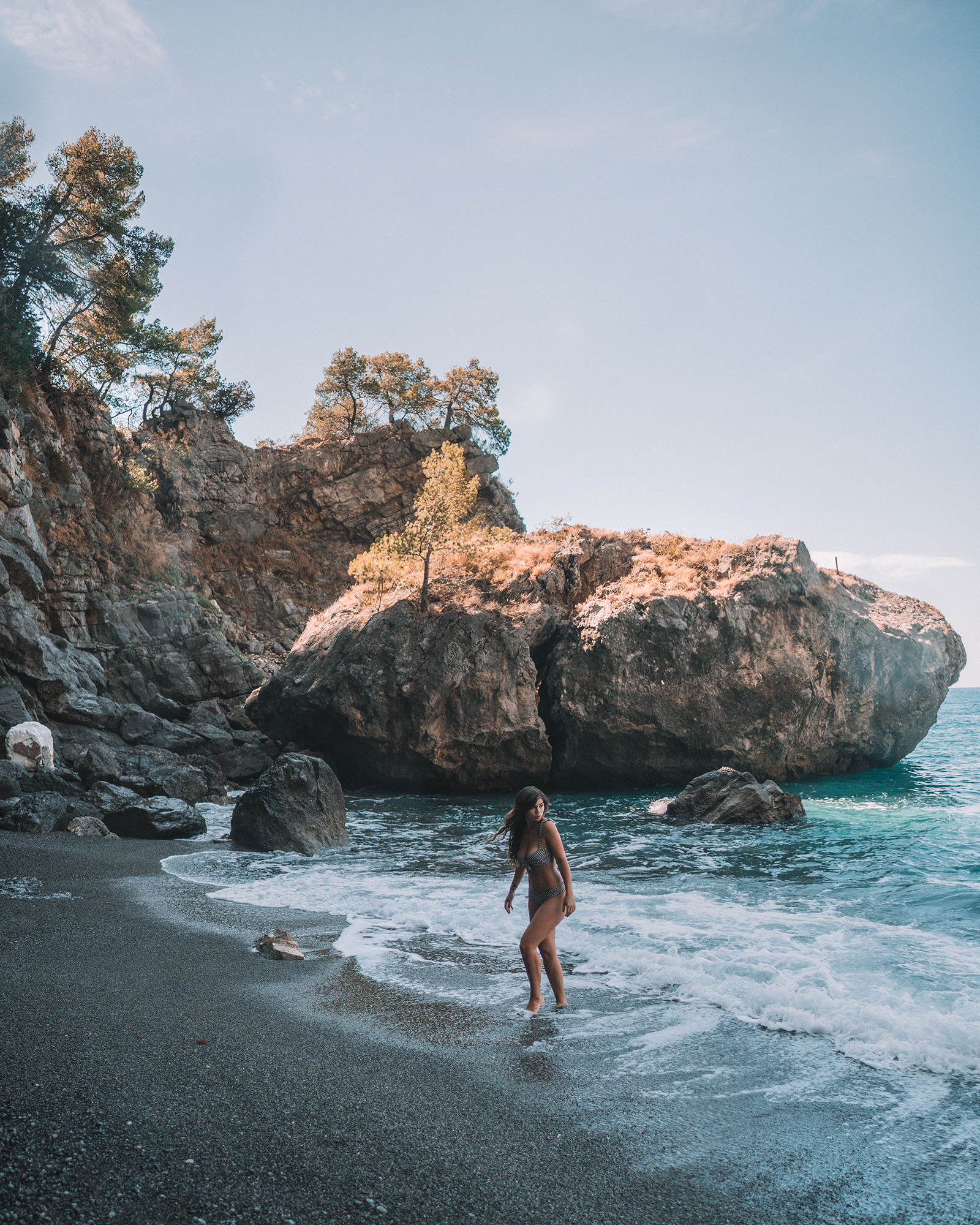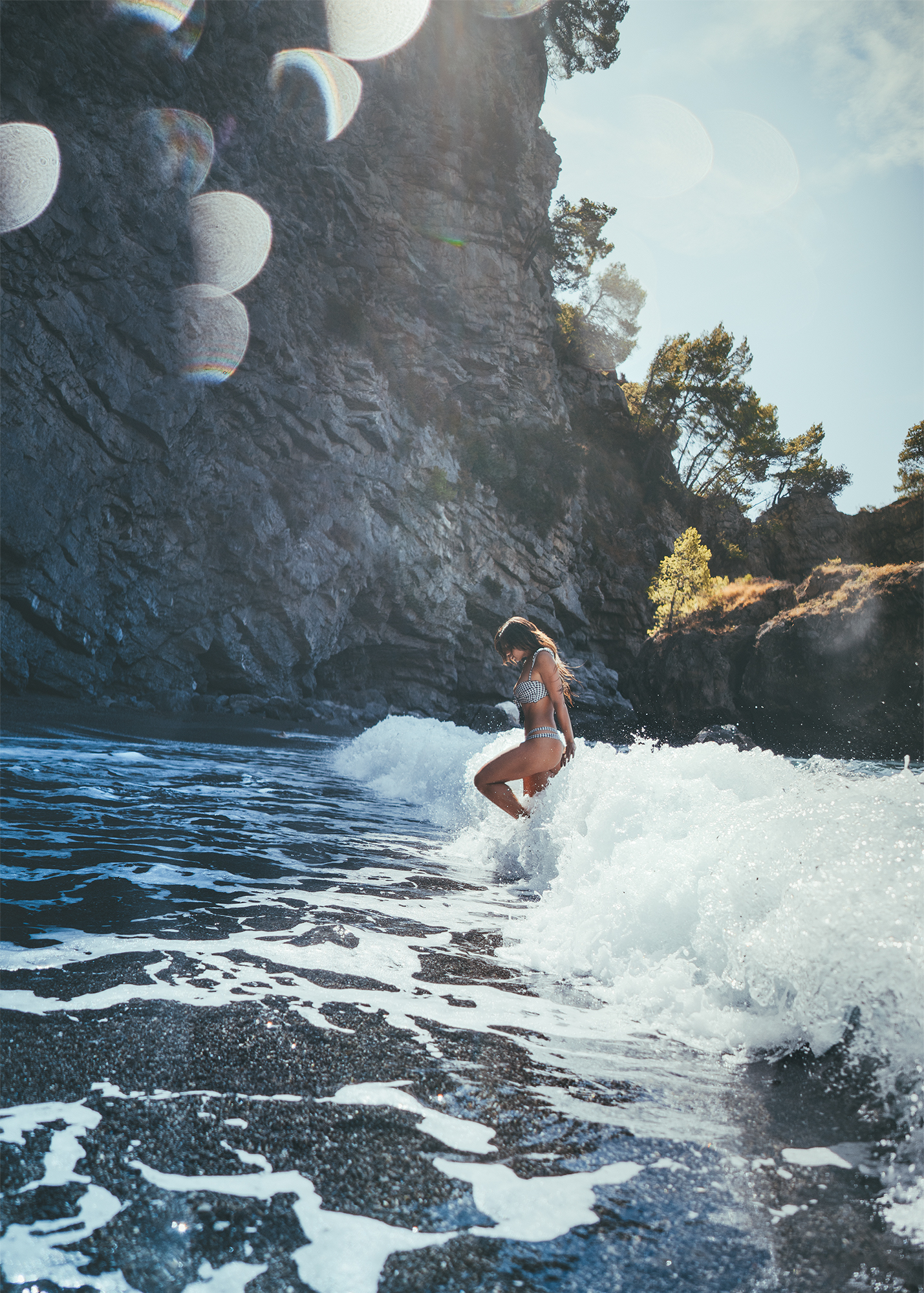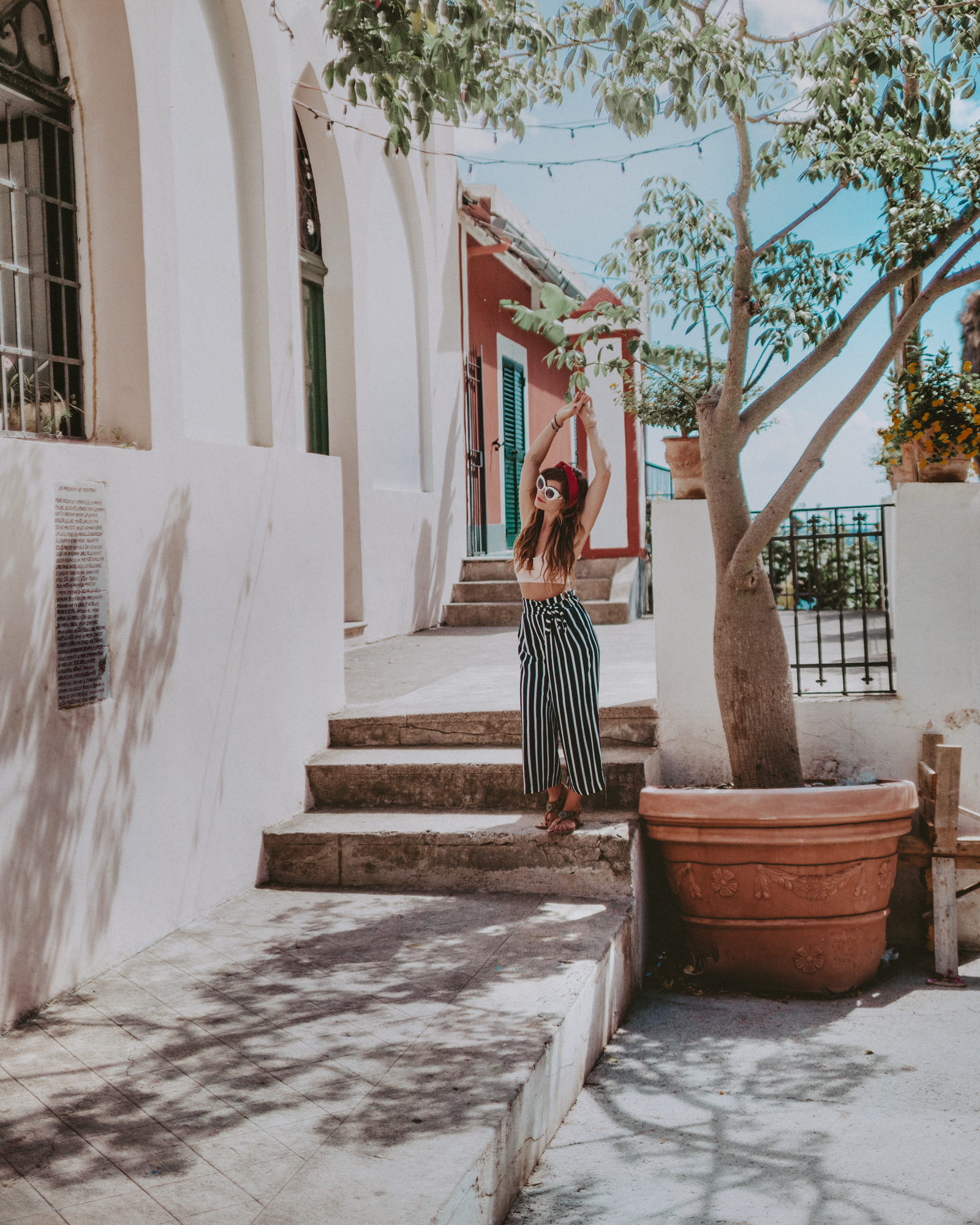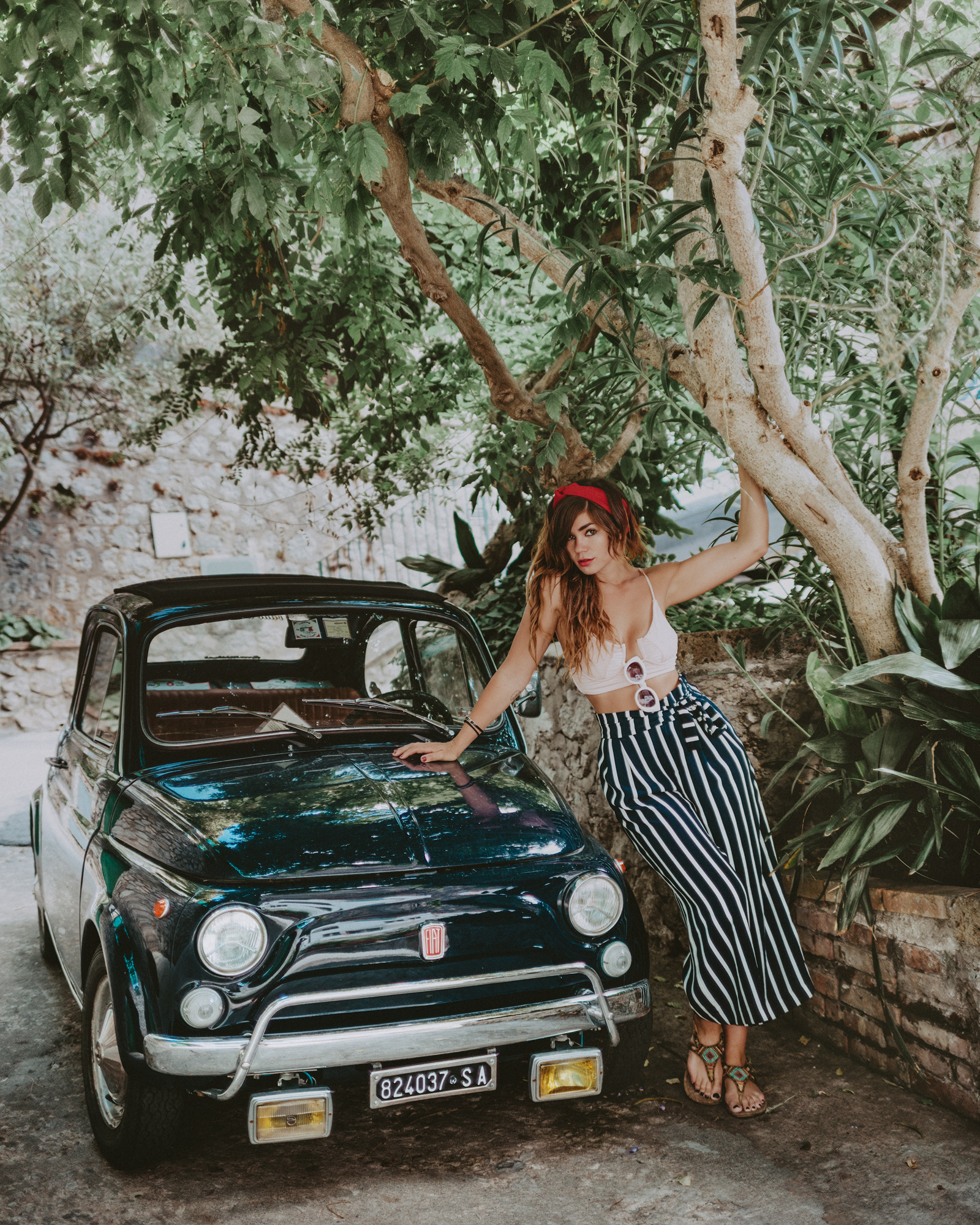 Ready to start planning?
Find the best rates in the search below.