September 25, 2019 Travel Tips Shopping
I'm a Full-Time Traveler, and These are the 12 Items I Never Board a Plane Without
After living on planes and out of suitcases for the past three years, we have learned a ton about what you really need to survive long-haul flights, criss-crossing the world, and staying sane, fit, and put together no matter how long you're on the road.
1. Bose Noise-Cancelling Headphones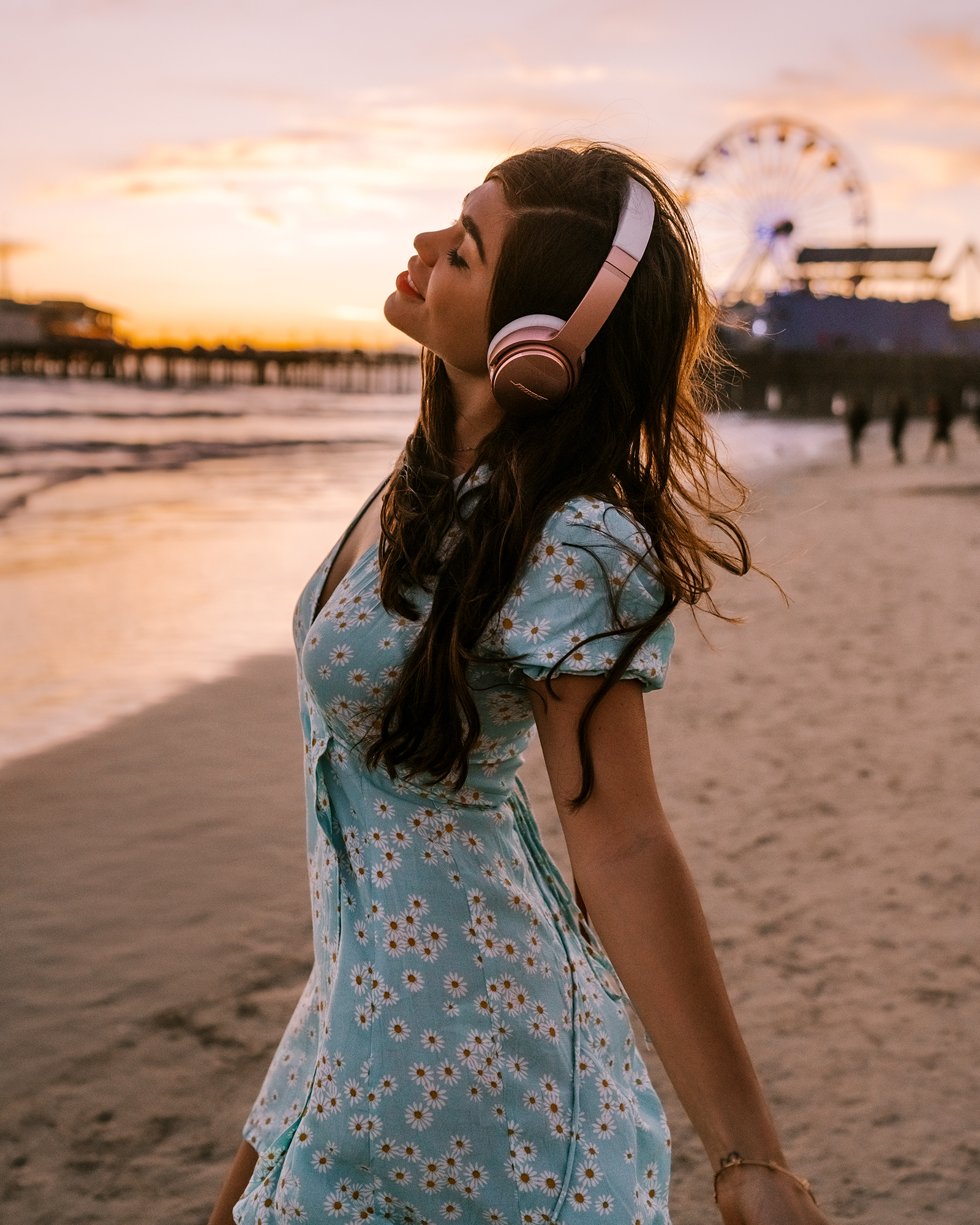 Every time I get on a plane, these are the first thing I pull out of bag. Both Brandon and I swear by the Bose Q35 Headphones and are always wearing them - both working in our office at home and on the road - I'm literally wearing these right now as I write this. They are a bit pricy, but work fantastically well, hold a charge for even the longest of travel days (24+ hours), last for years, and Bose has great customer service that stands by their products. I had an old pair of wired sports headphones that Bose replaced for me twice when the wires frayed from daily use. These are also available on Amazon in 3 colors here. The noise-cancelling is specifically designed to reduce the hum of airplane engines. With these on and an eye mask, I can sleep through an entire flight, a busy airport lounge, and probably the apocalypse. I have loved these headphones in particular because they come with a cable to plug into airplane tv screens, and a 2-prong cord converter for older style planes. One of my best little tricks is to keep a set of all of my flight essentials (chapstick, gum, and an iphone cable) in the headphones case, so I can just pull out this one item and have everything I need. Bose recently released a new pair of spaceship looking headphones that I'm excited to try as well!
2. Packing Cubes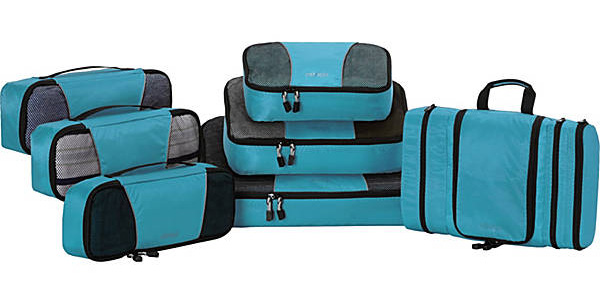 Almost any time you see the inside of a frequent traveler's suitcase, it will be lined with packing cubes. I am not the most organized person, and these have saved my life over the past few years. I have been living out of this exact set of cubes from Ebags since 2015, and have never had so much as a tear or a caught zipper. The toiletry bag included in that set has held everything I have needed for 2+ month journeys. They are also available on Amazon here. I typically separate my clothing by category (bathing suits, jeans, gym, etc) and each goes into it's own cube to keep track of everything. However, when we are heading to multiple destinations and I am planning specific outfits for each, I will separate full outfits by location, which makes it super easy to find exactly what you're looking for. I don't know how I ever traveled without these - my suitcase would become a giant pile of wrinkled clothes by day 1!
3. Sleepy Ride Airplane Footrest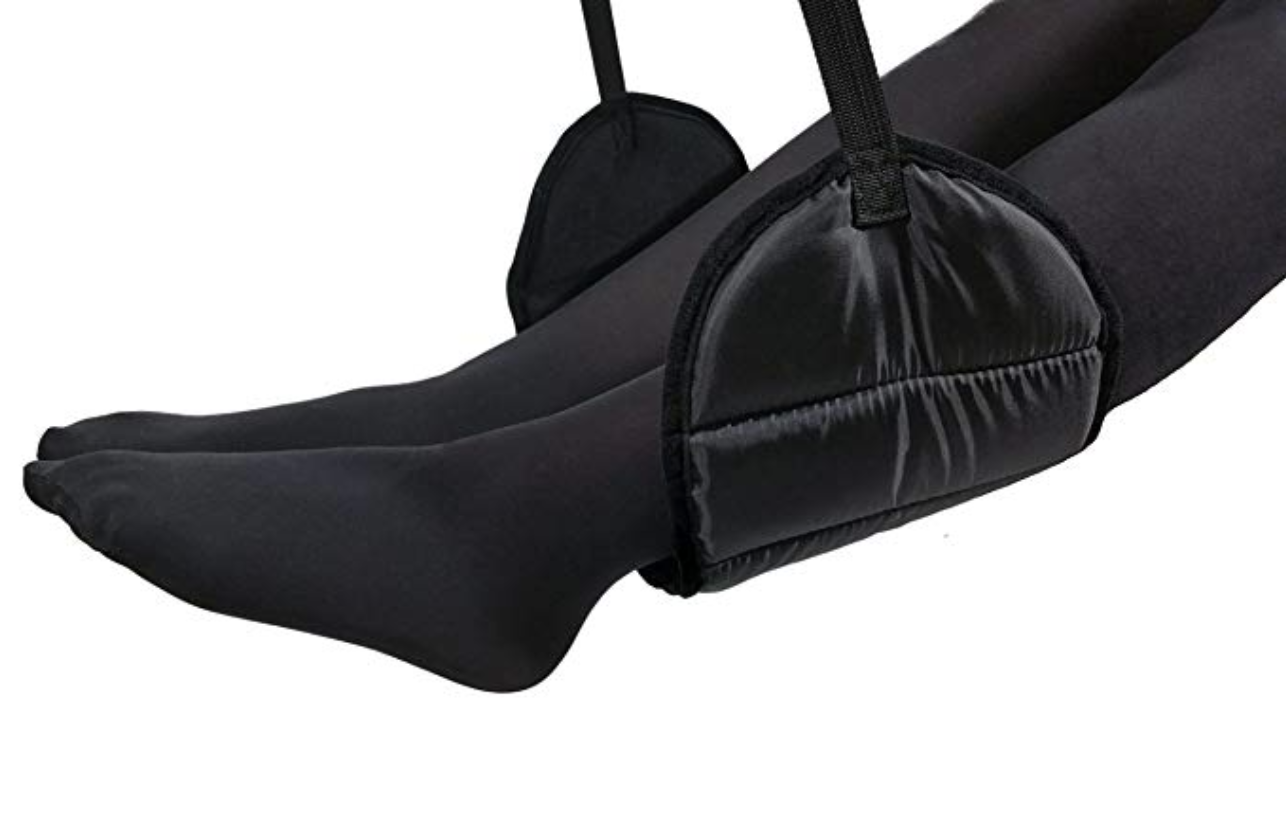 I bought this foot rest a few months ago and it has been a GAME CHANGER for long haul flights in economy. I'm not a great plane sleeper and I am always trying to wiggle my feet into the seat back pocket or anywhere I can to raise them a little. This adjustable footrest clips over the tray table bars (and can clip over other other parts of the seat-back if you don't have a tray table), and has a squishy, soft, memory foam sling that is shockingly comfortable. For less than $20, this is immensely helped me sleep on long flights and I now take it with me anytime I'll be flying longer than 5 hours.
4. A Big Canvas/Cotton Tote Bag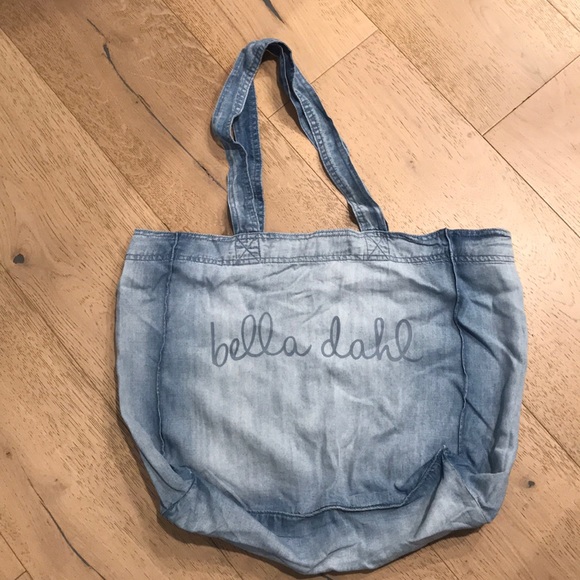 If you're like me, you probably have at least a dozen of these at home from various events and promotions. I always pack at least one large one with me and whenever I forget, I notice immediately. It's a simple, lightweight item that makes for a great beach bag, carrying bag for extra clothes for the day, lunch/snack bag, can serve the purpose of a daypack without having to pack a full backpack, and can we worn as a backpack if needed. One time in Bali I bought too many clothes and purses to fit in my suitcase, so I checked my carry on suitcase and filled my tote bag with all my new Bali Bags and just carried that on to the plane with me. Simple, but so effective. If you don't have a good one to use laying around, I saved a few to my Packing Essentials amazon shopping list!
5. Bose SoundLink Micro Speaker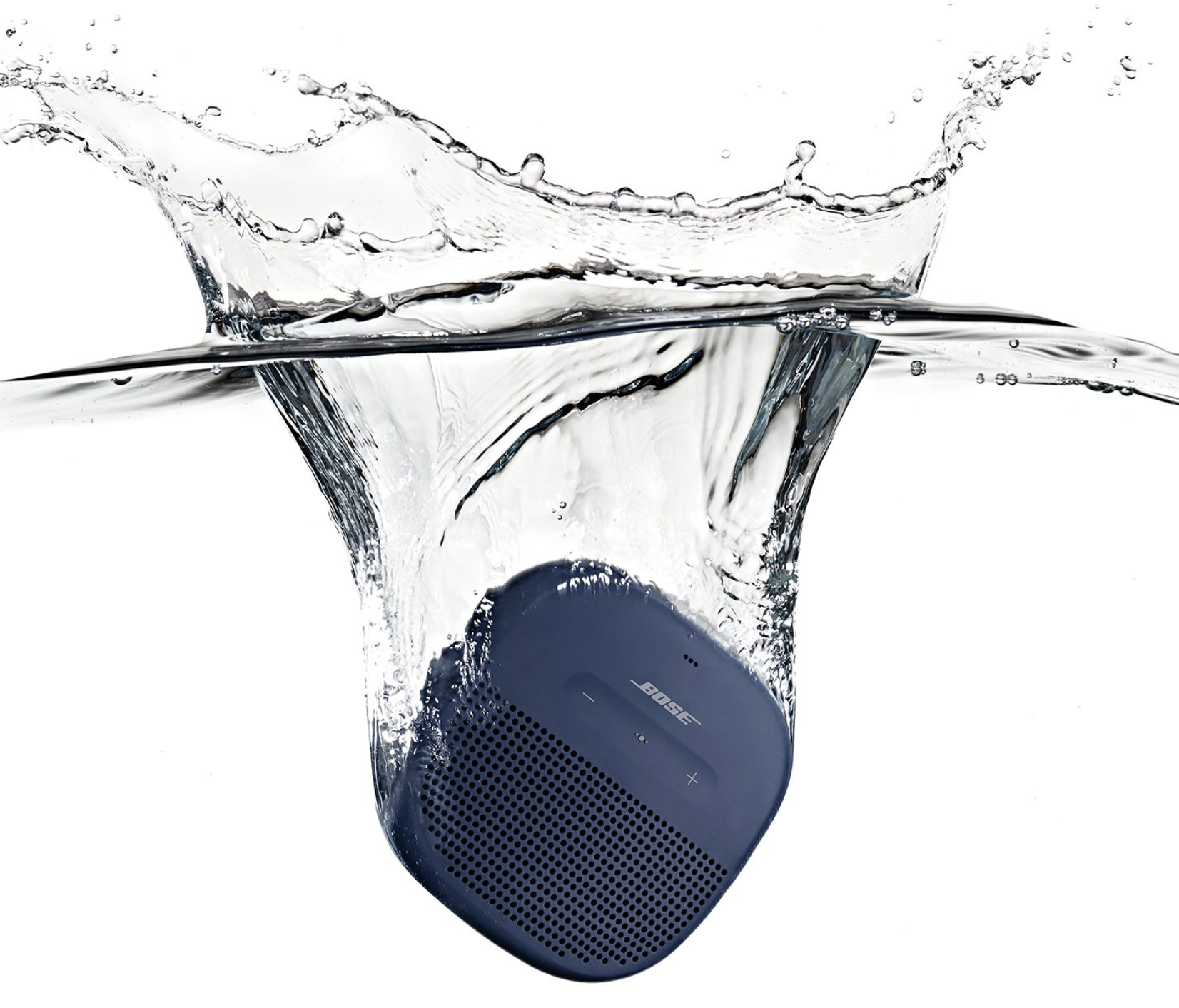 I swear this post is not sponsored by Bose! Both of my recommendations are products that we have bought ourselves and use daily. I am just a huge fan of the brand, and the quality of the products - and this littler speaker is one thing that I always, always bring with me. It's tiny (less than 4" and weighs half a pound), waterproof, has a strap that can attach to anything (we've put it on motorbike handles, backpacks, kayaks, inside of tents, etc), and is loud enough for almost any situation, and works great for just $100. It's also available on Amazon here. Anytime we're in a hotel room, out on a boat, or even on our roofdeck at home, we have this going - we've had ours for 2 years now and it still works great and has a long battery life. Honestly, on about a monthly basis I say to Brandon "I am so happy we have this little speaker!" Because we use it just that much.
6. Extra Long iPhone charging cable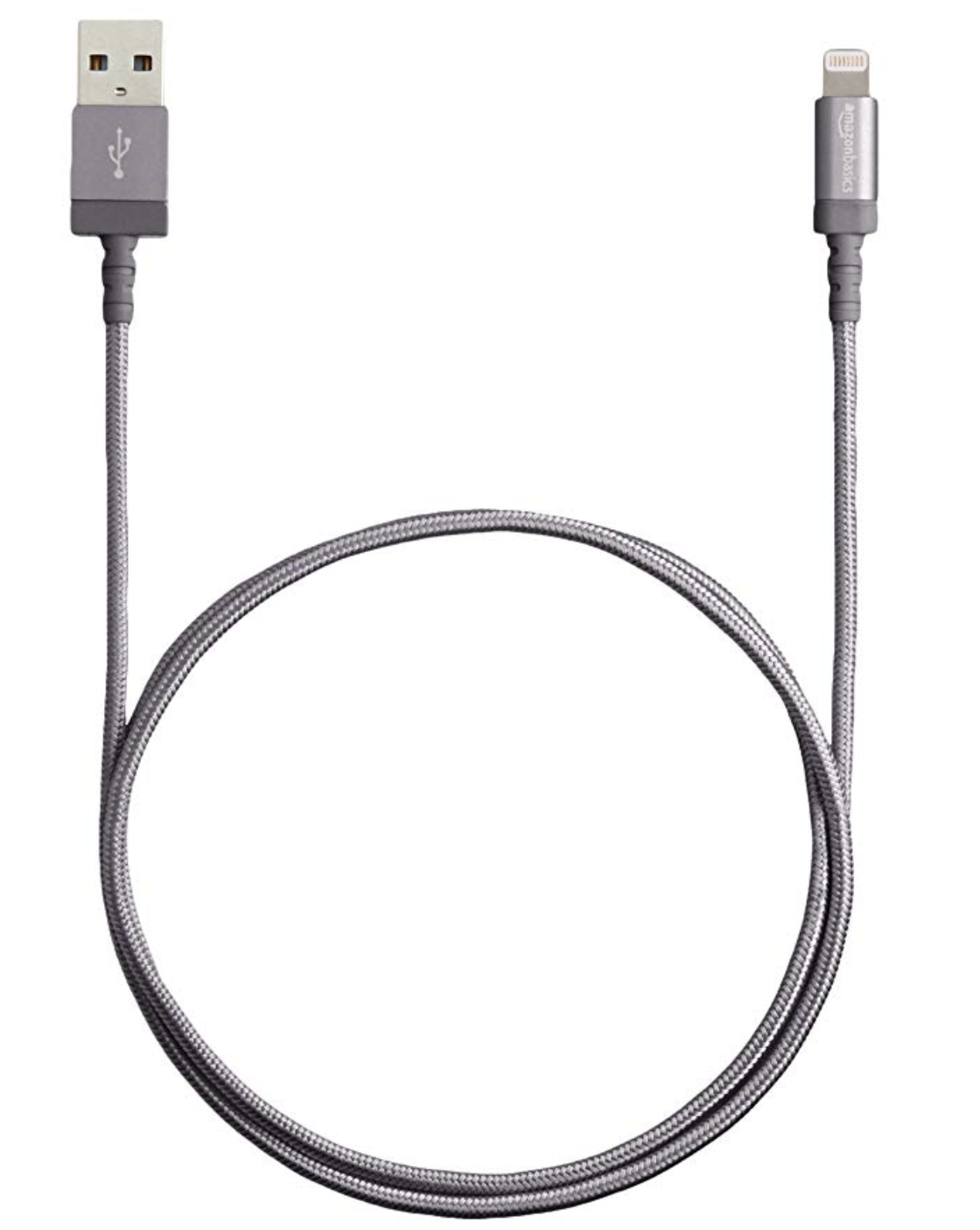 This is such a simple thing, I don't know how it took so long for me to get one! It's great to have the extra length on planes and in airports, and in hotels when the plug isn't located right next to the bed. I bought one of these 6 foot cables from Amazon for my bedside at home, and one for my travel bag, and have never looked back. I've always had trouble with non-apple branded cables breaking on me, but the Amazon Basics brand are well made and last long term.
7. My Flight Kit
When we started traveling full-time, it took a while to figure out the most efficient way to make sure I had everything I needed with me, and to save you from my trial and error, I ultimately put together a flight kit that stays in my travel bag with small versions of everything I might need when I travel. I keep this stocked with miniature face wash and serums, chapstick, advil, tums, eye drops, muscle rub (carrying this on was a serious game changer for 24+ travel days), emergen-C, liquid IV hydration packs, an eyemask, a couple of pens, a mini toothbrush/toothpaste, and sleeping aids. Having everything packed and ready to go, in one small bag that i can move into different carry ons has streamlined my packing system, and has been a huge help in not forgetting antyhing I need. Shop my flight kit essentials (and a few cute bags to put them in) on Amazon here.
8. Set of Resistance Bands
How do you weight train without weights? Resistance Bands! I bought this exact pack on Amazon 3 years ago for less than 10 dollars and have brought them with me to up my hotel room work outs on hundreds of flights. The pouch is small enough to slip in anywhere, only weighs 4 ounces, and is one of the best ways to keep up a bit of a fitness routine on the road. If you're not familiar with how to use them, there are millions of resistance band work out routines on youtube. This is the only fitness item I travel with (not counting gym clothes) and they come in handy often.
9. An All-Purpose Scarf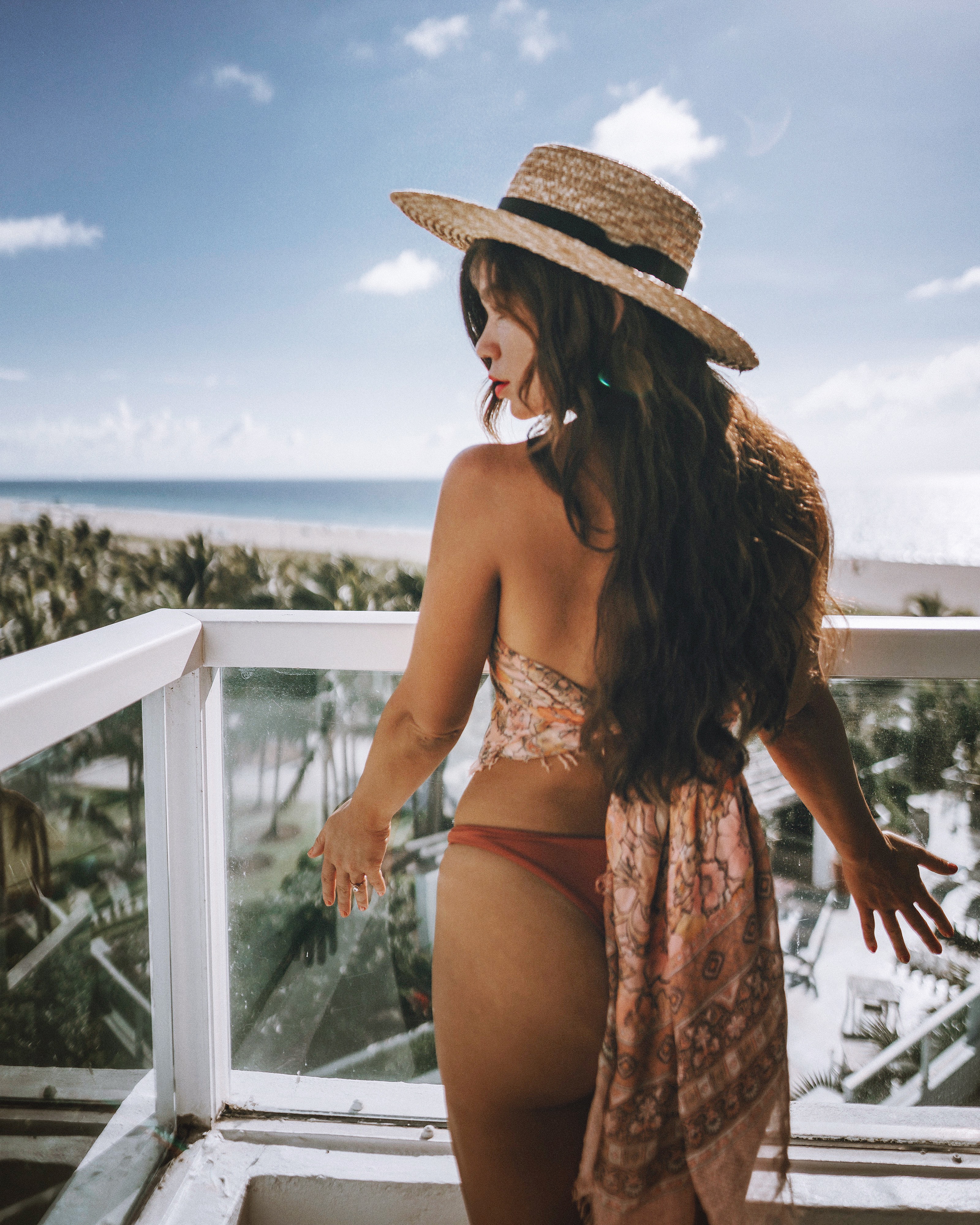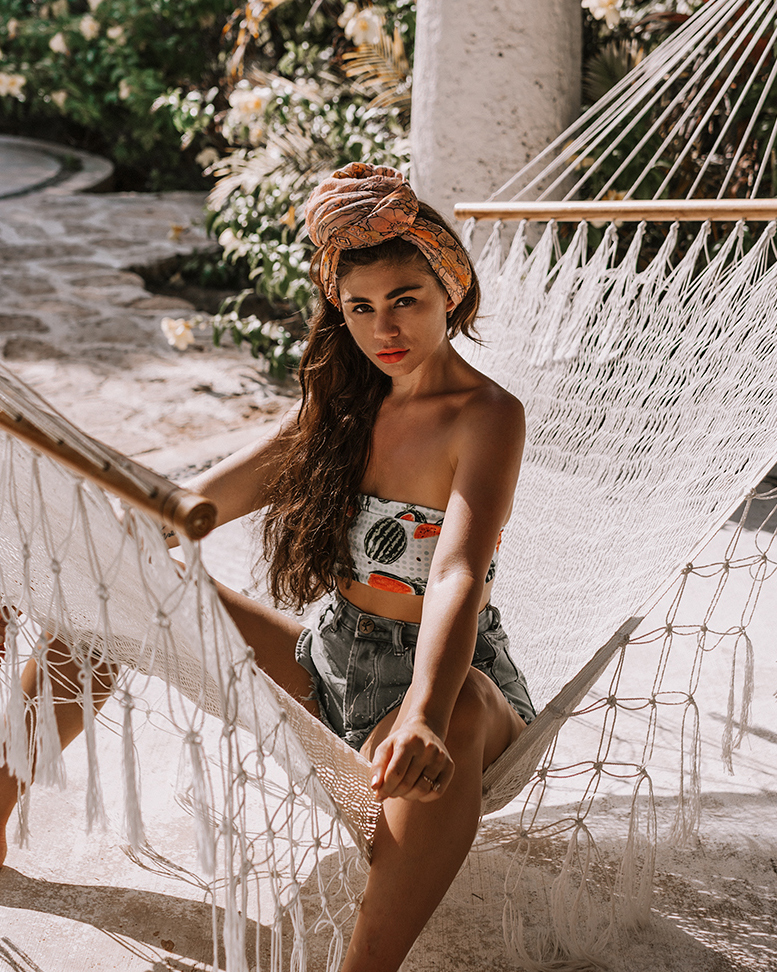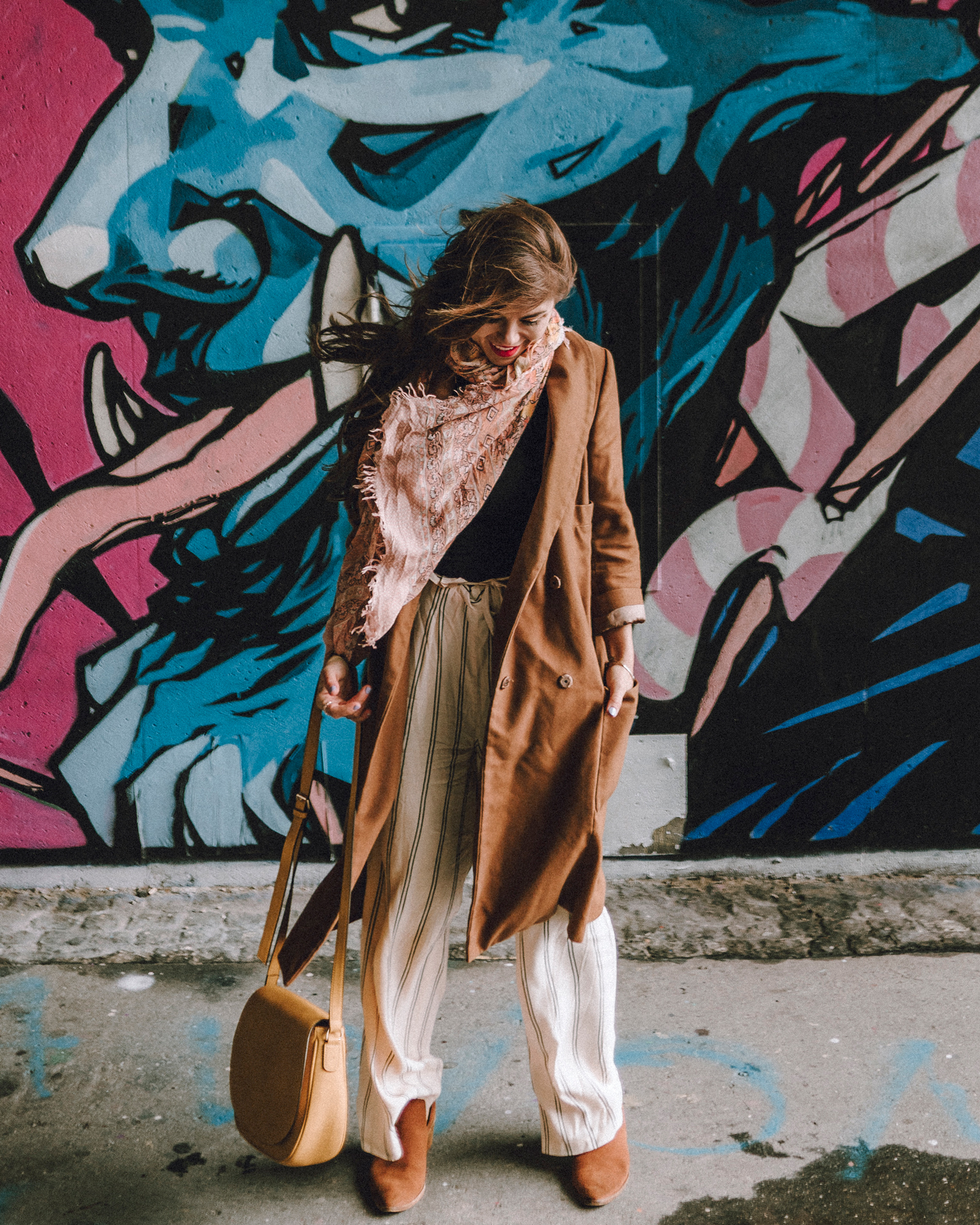 I bought this gorgeous scarf from Spell at the beginning of the year, and haven't left home without it since! Any large, lightweight scarf will work, but this one is thin, supersoft, and large. I have worn it as a headwrap, sarong, dress, top, and a wrap. I bring it with me to cover up when restaurants are too air-conditioned, and have even wrapped extra items in it as a sack. I never thought a scarf would be so handy, and now I'm hooked.Here it is in another print, and with a bird on it!
10. Universal Power Adapter with USB ports
Brandon and I used to have a drawer full of every different power convertor for every different part of the world. We replaced them ALL with a couple of these and it has streamlined our entire charging system. Since we also travel my multiple cameras, drones, laptops, etc, a good power system is key. Just having one converter for everywhere makes packing easier and simpler, and the extra ports mean that I can plug in my phone, headphones, and camera batteries all at once. And keeps you from landing in a new part of the world and realizing that none of the converters you brought will actually work (which was us in Fiji last year - their plugs are diagonal!) Grab this one on Amazon for less than $20.
11. A Cashmere Sweater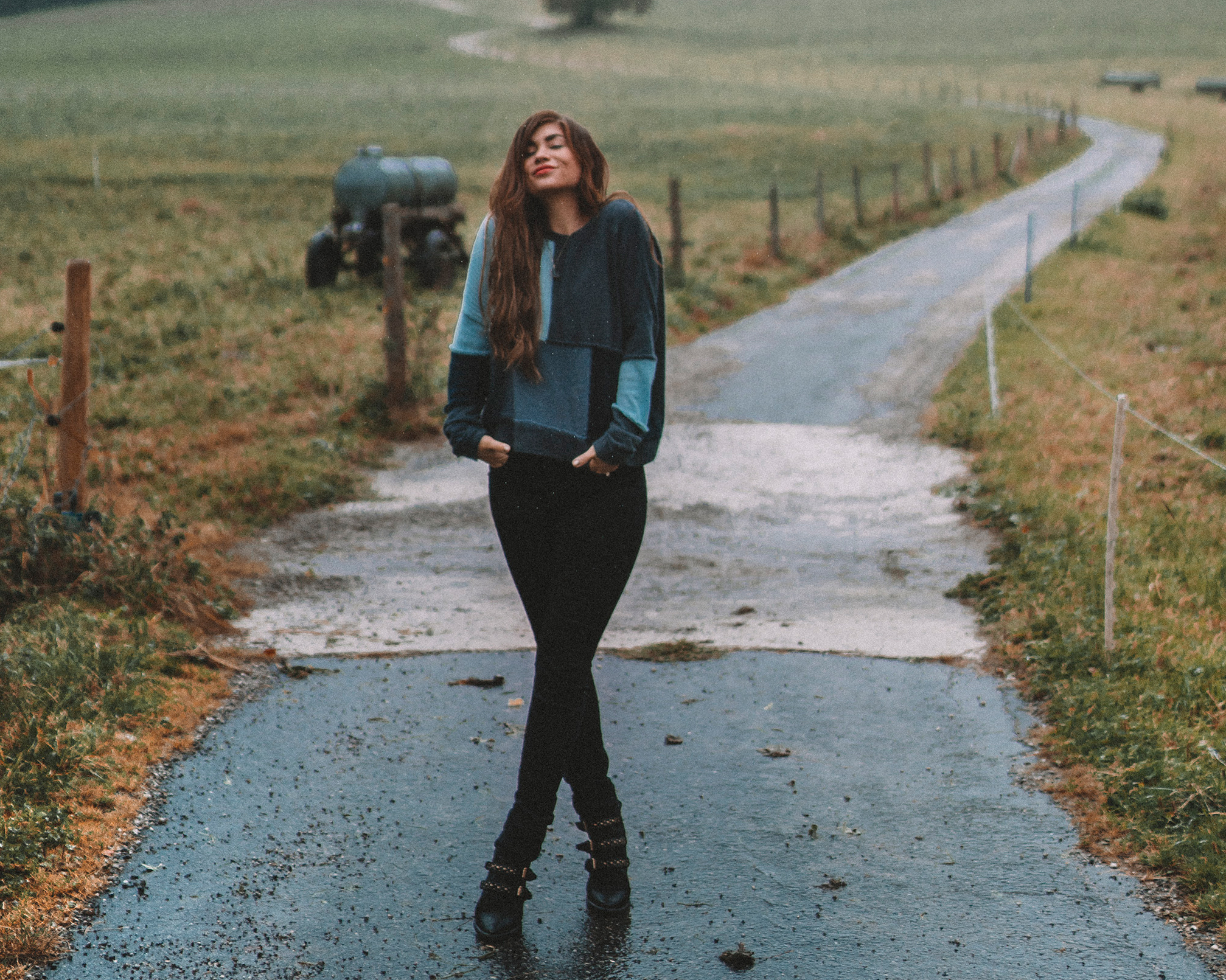 I made the mistake of not bringing a sweatshirt on a red-eye flight in South East Asia a few years ago and was too cold to get any sleep - and I never made that mistake again. I always tie a sweater around my waist when I'm getting dressed for the airport, and last year switched from a a regular sweatshirt to a 100% cashmere sweater. The difference in fabrics and the extra softness and coziness is even more comfortable than a sweatshirt, and I feel a lot more put together. If I'm not cold enough to wear it, I will often use my sweater as an armrest, pillow, or as extra back support. Shop my favorite Cashmere picks here!
12 Lion Latch Jewelry Case Keychain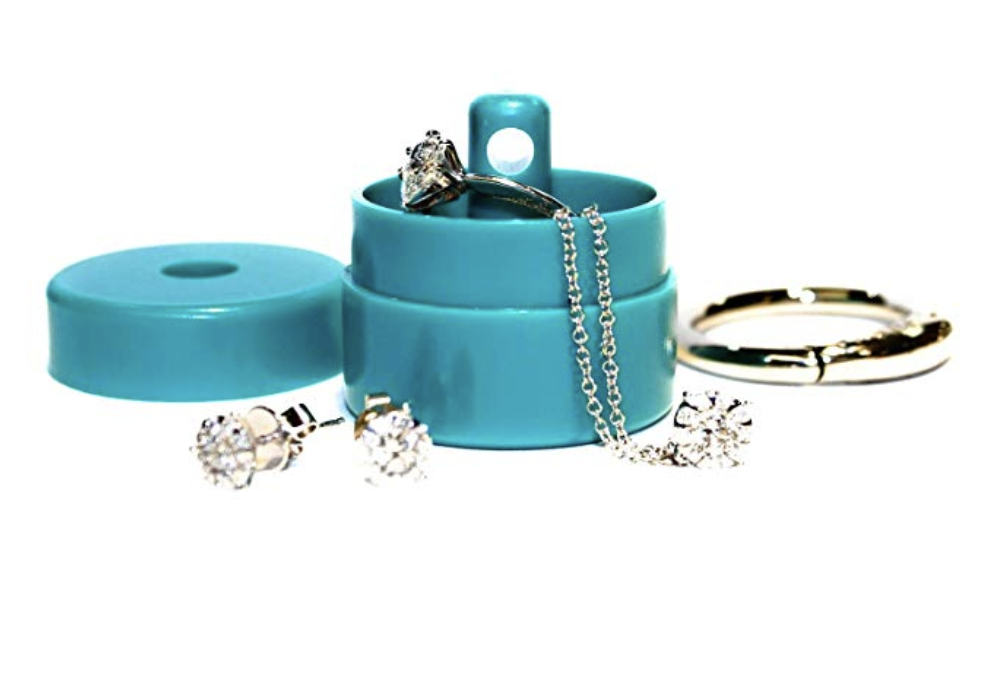 When Brandon and I got engaged last year, and then immediately went to the Cook Islands, I was very nervous about how to keep my ring safe when traveling, swimming, and while I was still getting used to wearing it all the time. After some research, I found Lion Latch and now I always bring mine with me, especially if we're going somewhere tropical. The little hard plastic case locks the lid on it with the keychain attachment, once you put the keyring in, it can't be opened. I will carry this with us whenever we are on boat days (I try not to keep my ring on while swimming) or doing any activities where I can't wear my ring, and store my ring inside the case, then secure the case to the inside of a bag. I put a little foam inside to make it extra snug and not let my ring rattle around inside (it's a bit larger to accommodate multiple jewelry pieces.) It's a sturdy little product that I would highly recommend for anyone who travels with small jewelry that they want to protect.