January 8, 2018 Travel Adventures
Hiking the German Alps
In October 2016, on our very fist travel film job ever, we were in an eco resort in Phu Quoc Island, Vietnam. It was the second week of our 2 month South East Asia trip, and we were so excited and overwhelmed to finally be able to live our travel dreams and see how we could actually make this life a reality. This hotel was unlike any we have stayed in - no air conditioning, completely sustainable, and the hotel all circulated around a common area encouraging the guest to meet and befriend each other, I concept that I loved.
Towards the end of our week there, we started speaking to a couple from Germany, and ended up having multiple dinners with them and hearing all about their life of travel - they had actively chosen to construct their lives so they could take multiple epic journeys each year. Jochen and Bee became an inspiration to us, and told us to let them know if we were ever in Germany. Turns out, when we were planning our summer in Europe, the most convenient flights in and out of Europe were through Munich, Germany - only about 45 minute from their home in Ingolstadt. We spent a few days with them - exploring Bavaria, visiting castles and ancient breweries - and an entire day hiking the German Alps. We have done a lot of hikes, in a lot of different countries, but there was something so special about the Alps - the greenery, the cottages on the mountainsides, the bright blue skies, the towering peaks, being able to see into 3 different countries from the top - it was like a fairy tale and The Sound of Music came alive in front of us.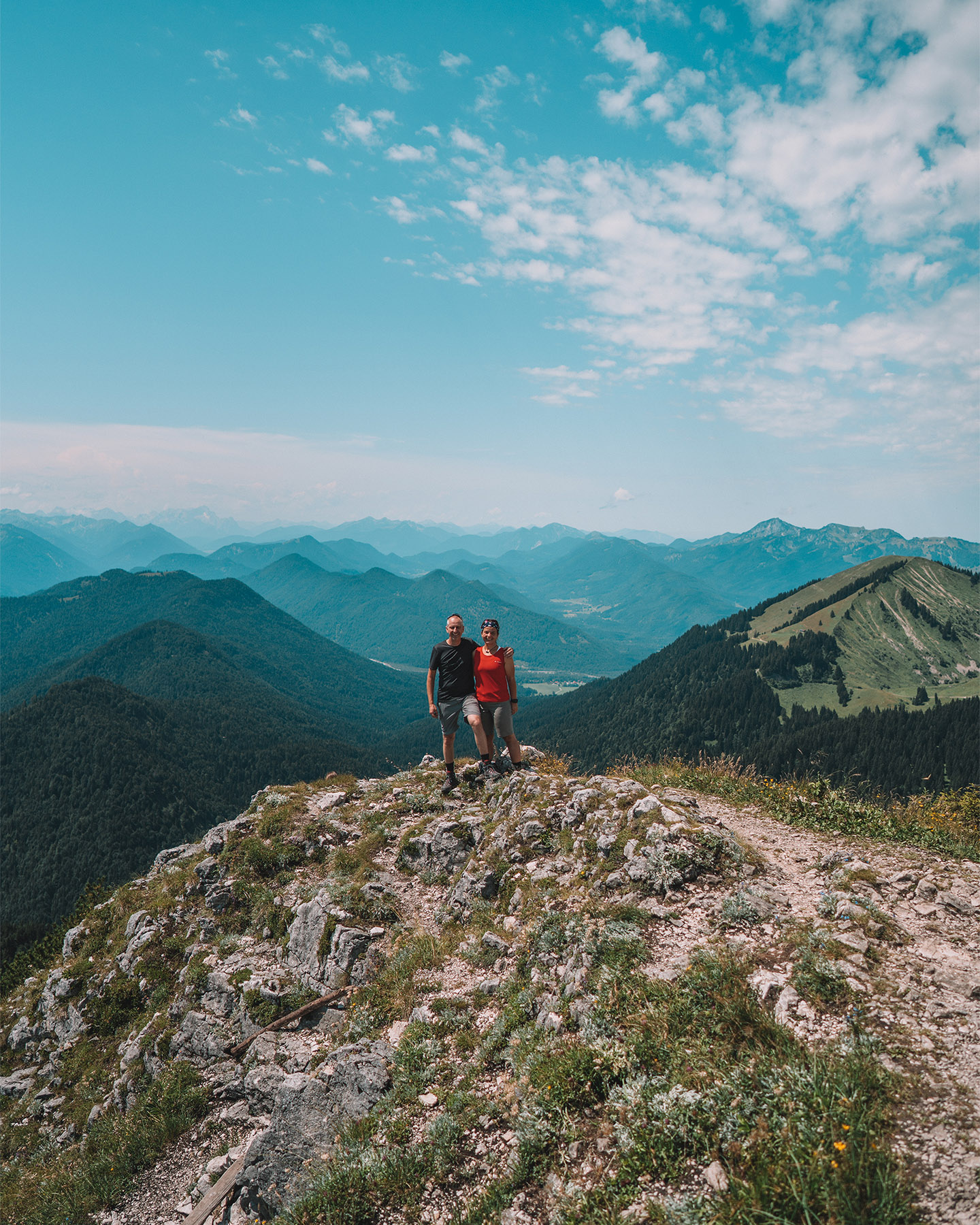 Our amazing and fearless leaders.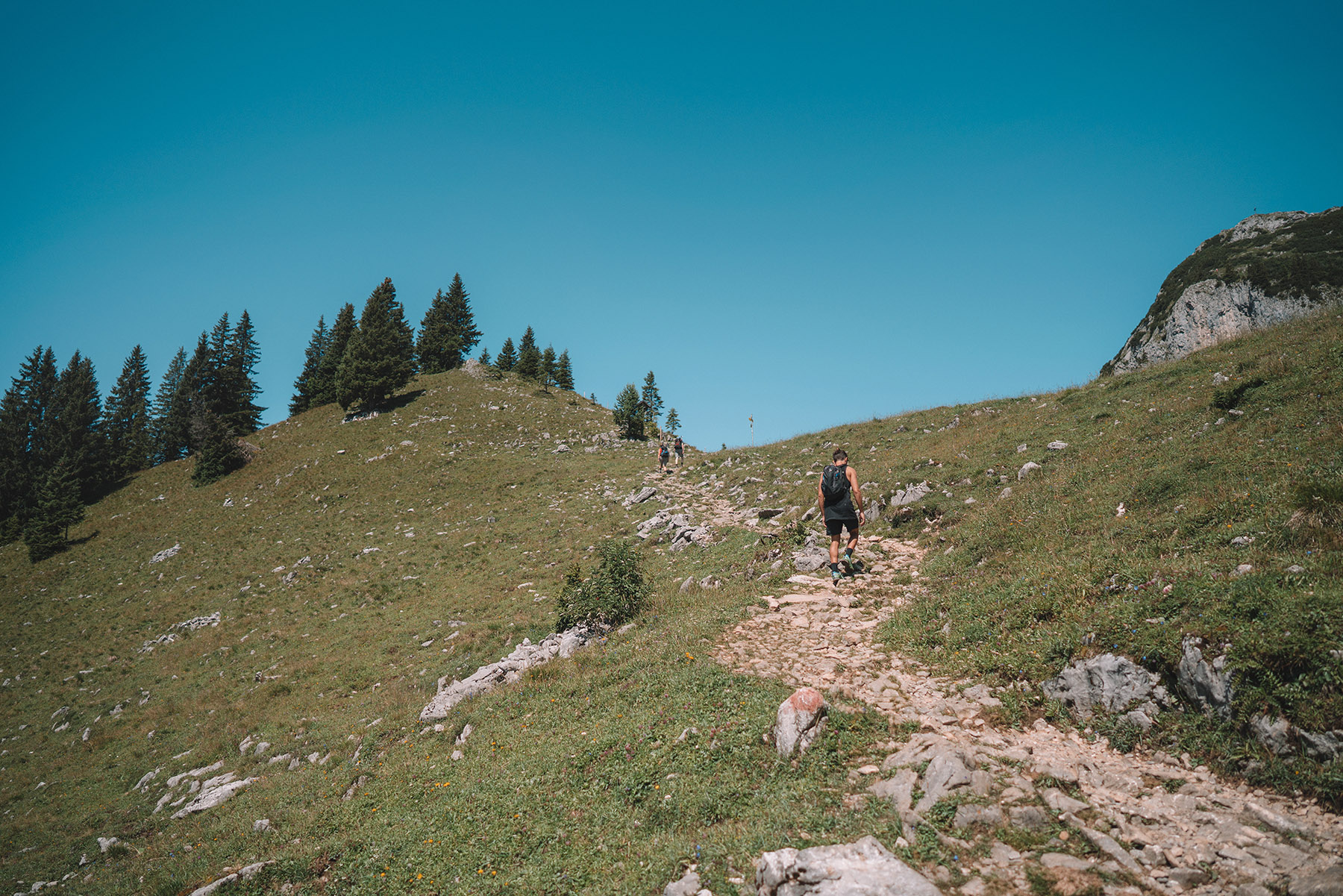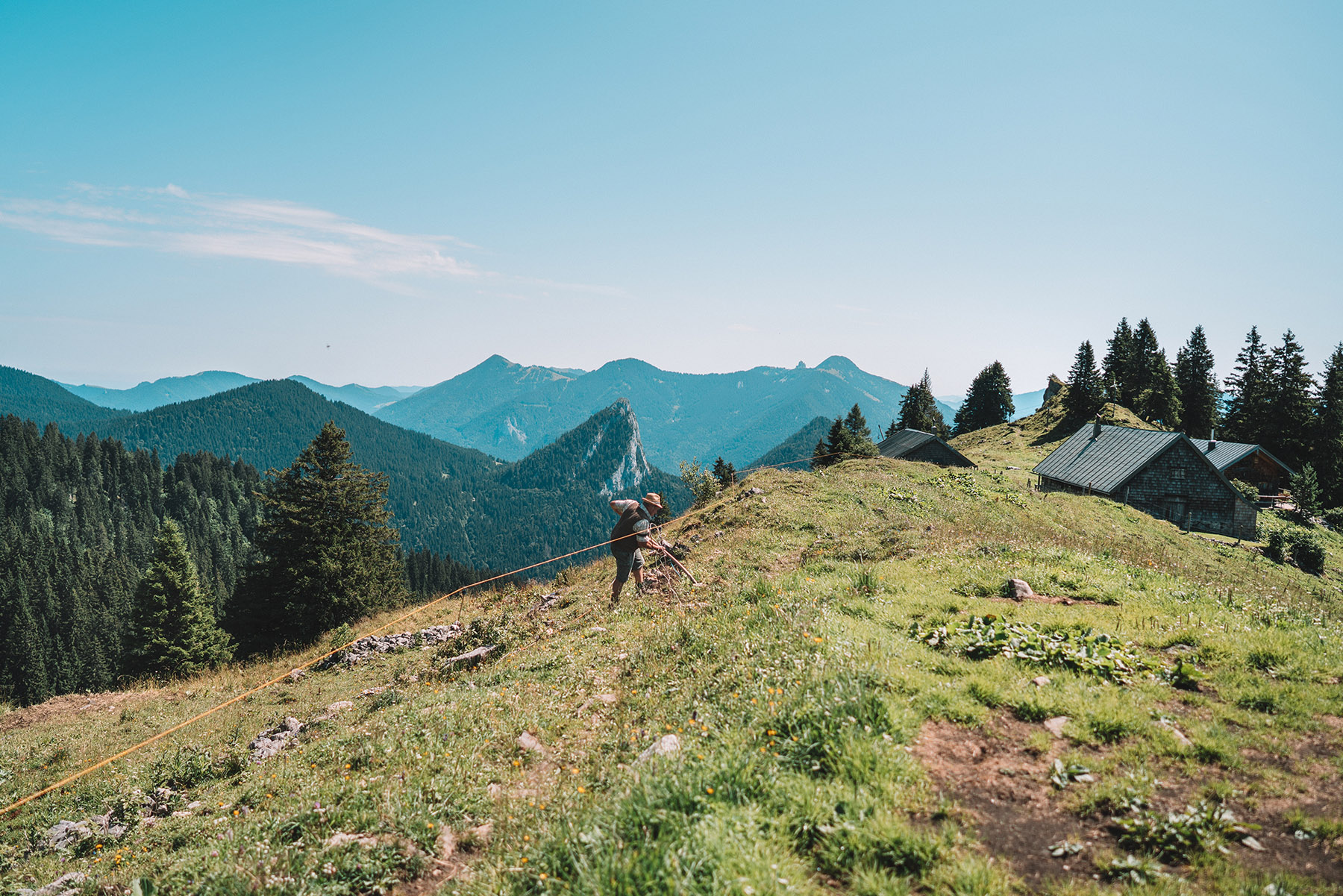 Is this not the most classic Heidi of The Mountains site you have ever seen?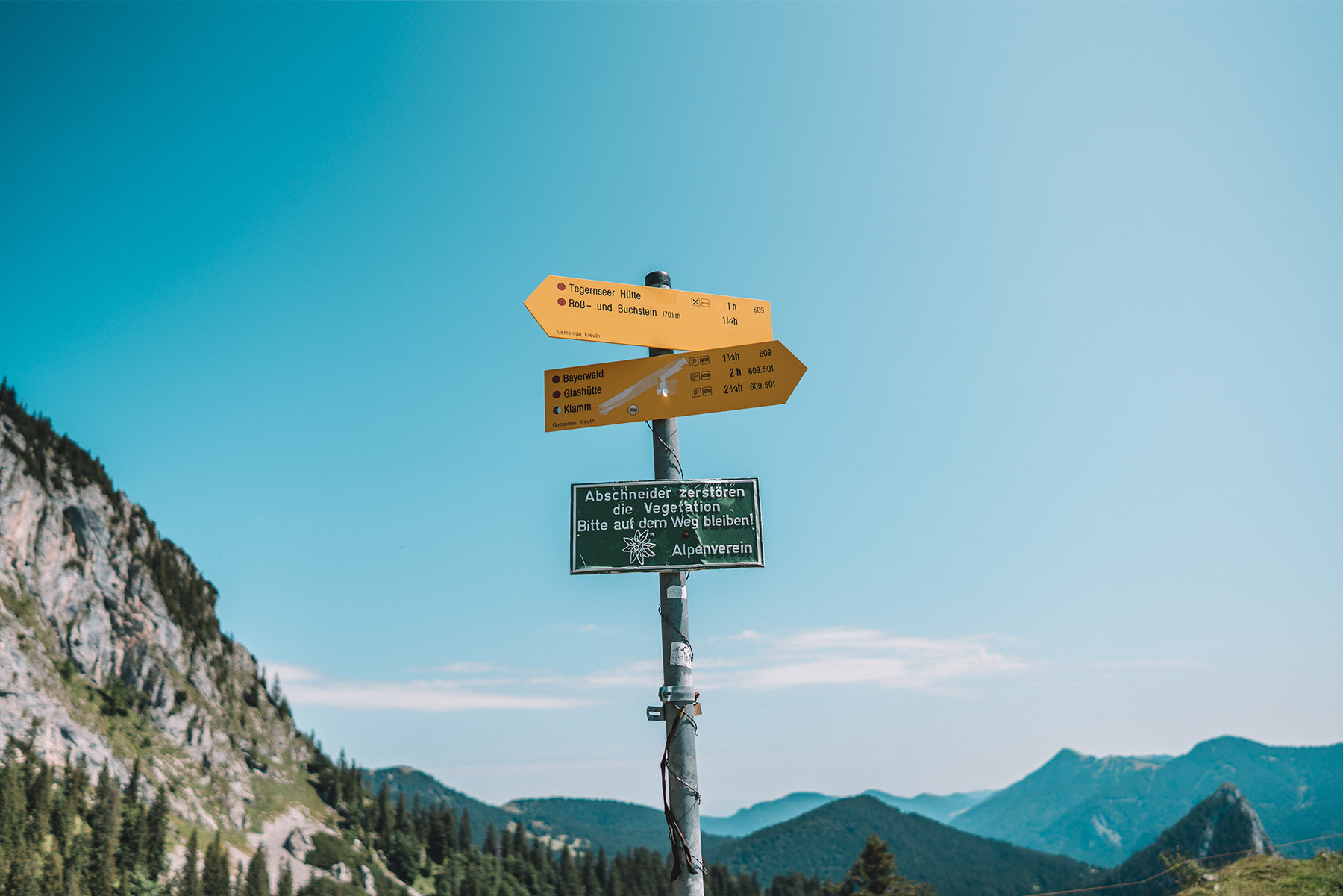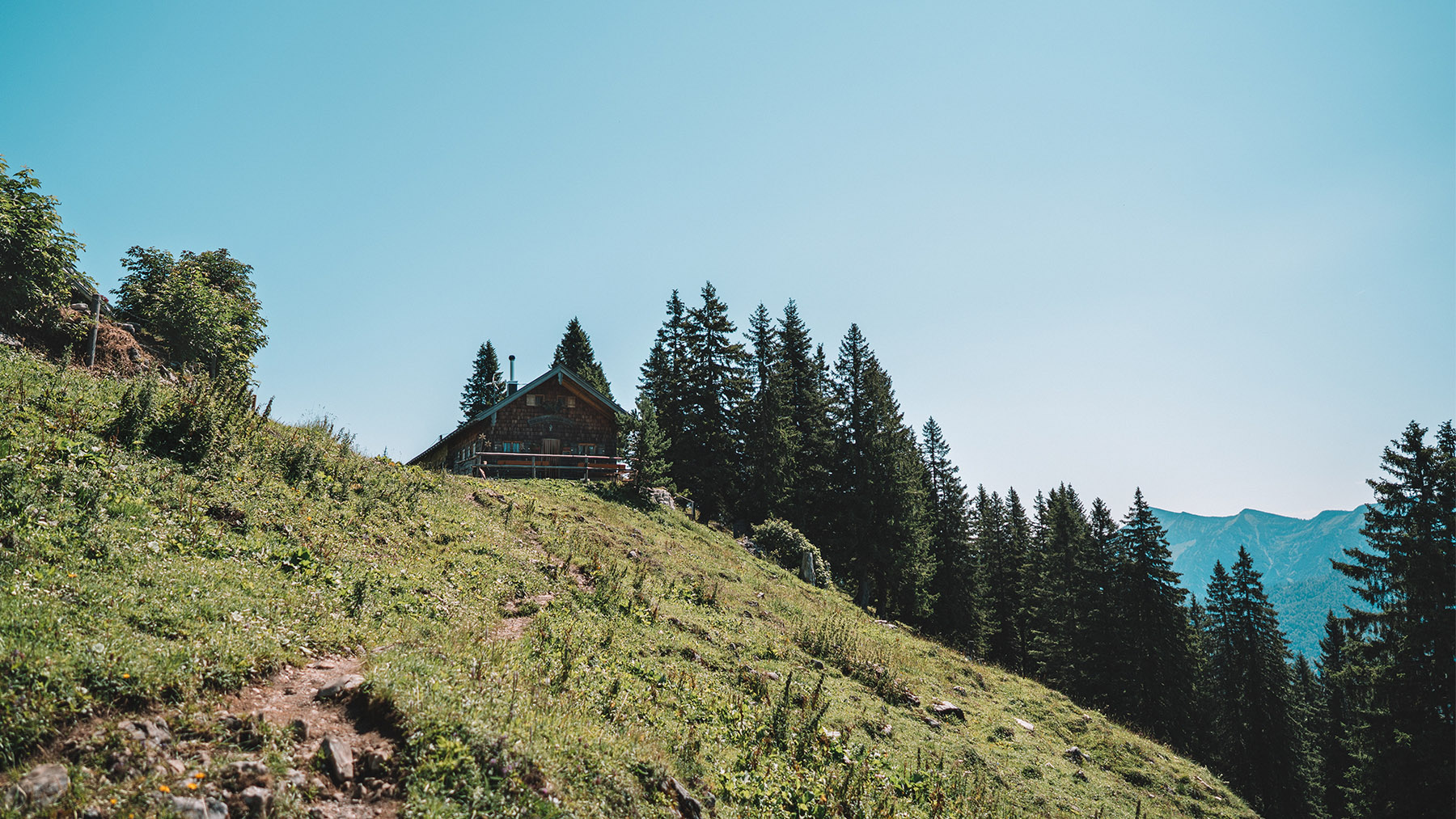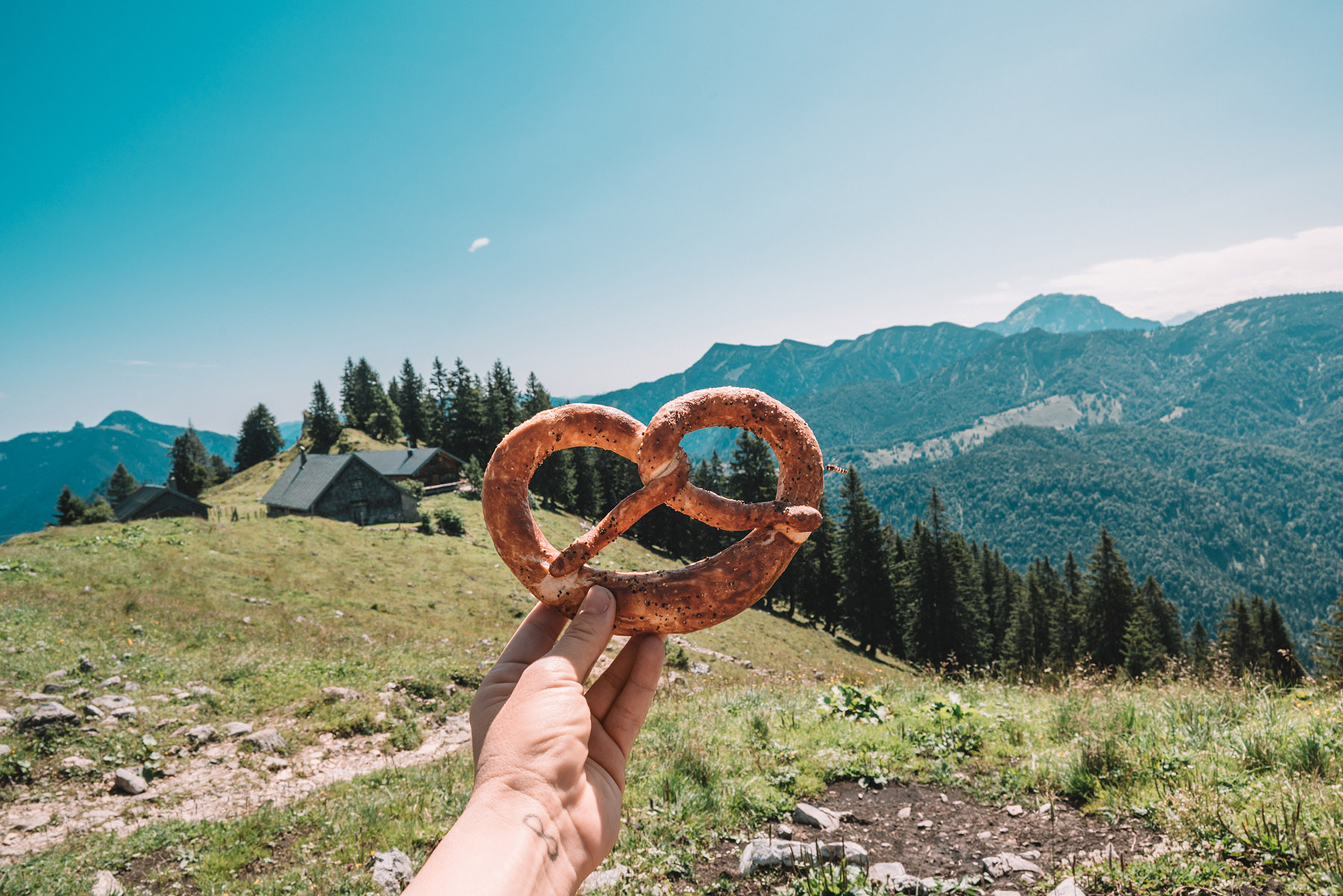 We became a little obsessed with German pretzels while we were here - SO TASTY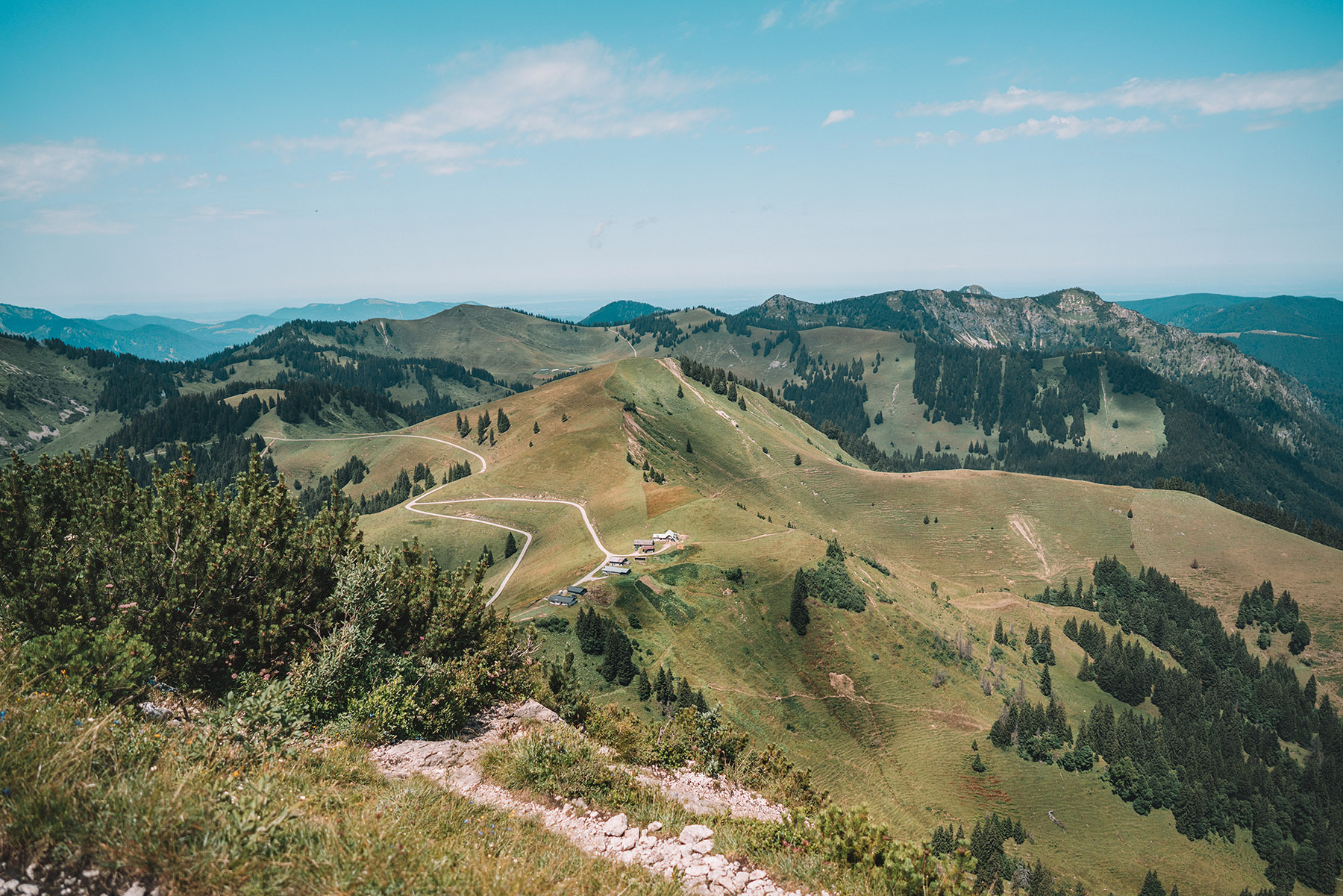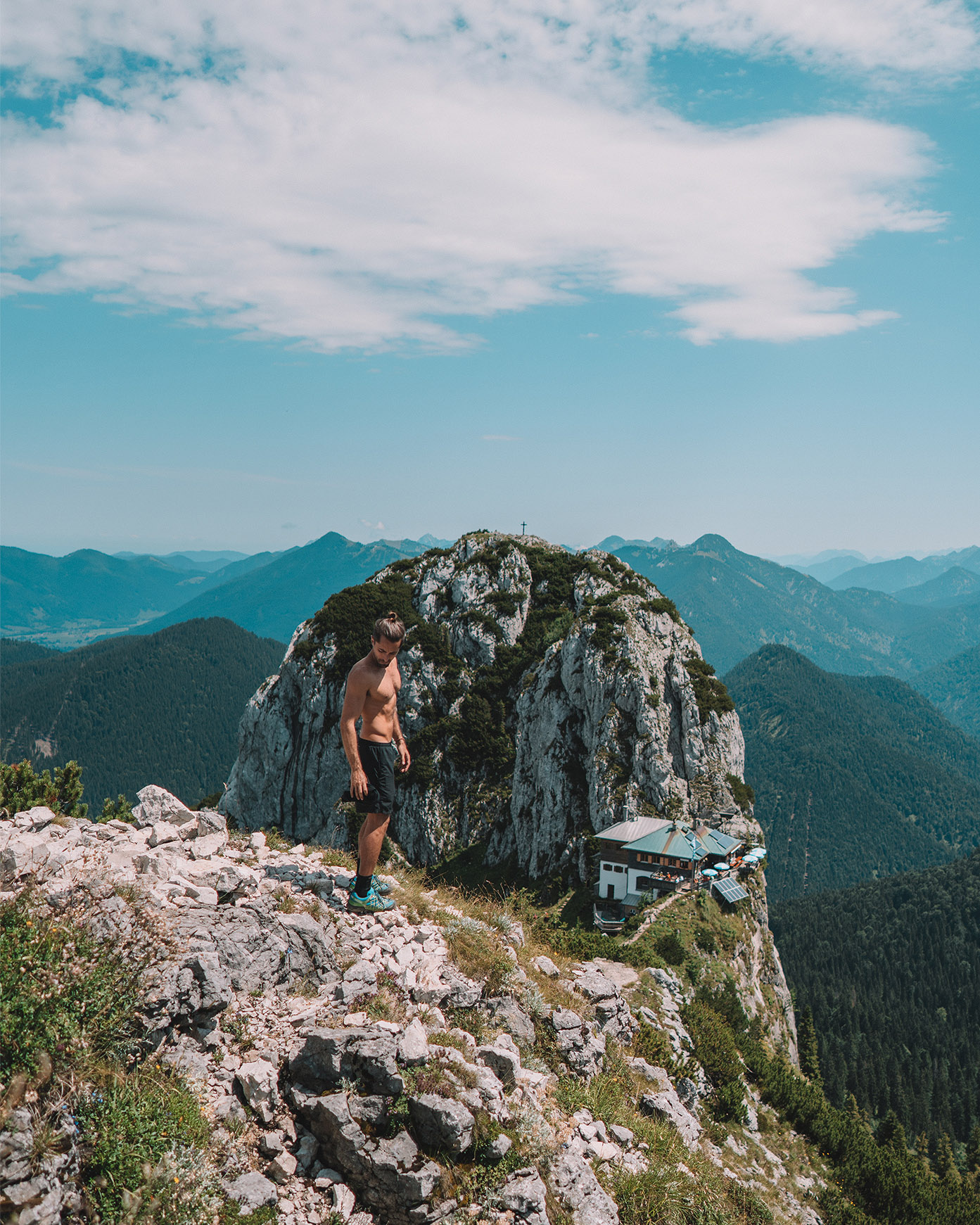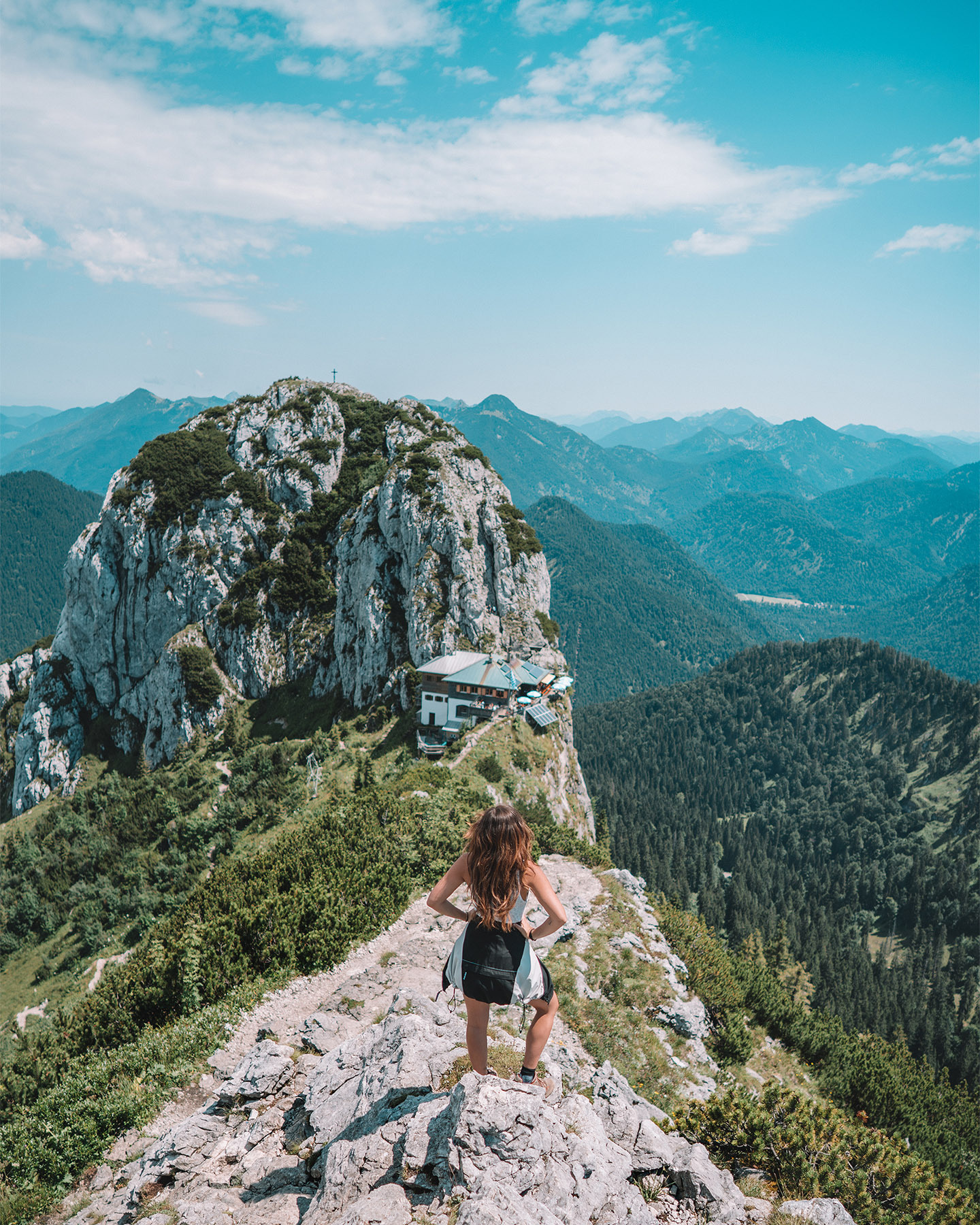 See the little cabin/shack down below us? That is a mountain-top restaurant serving up cold beers and hot lunches.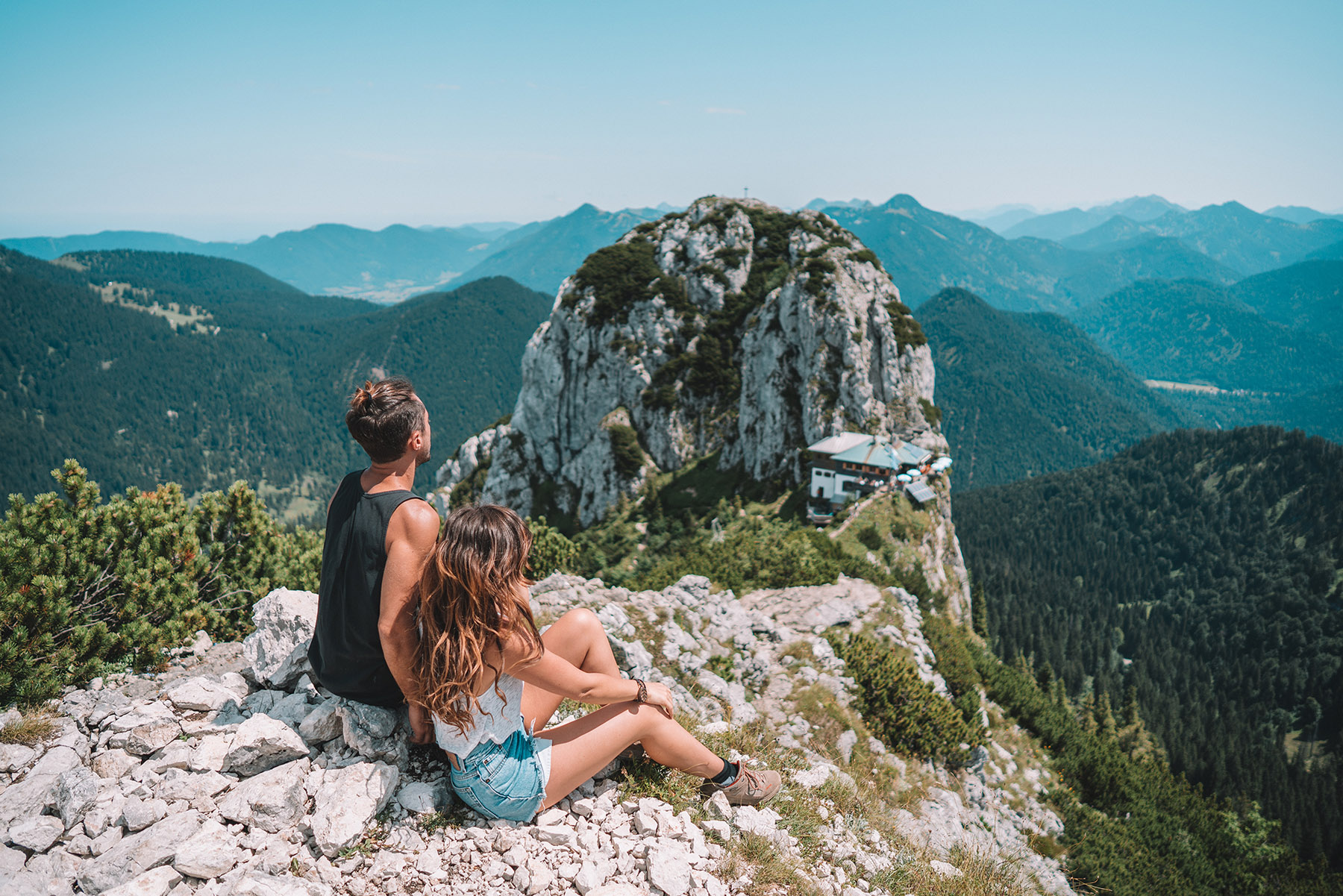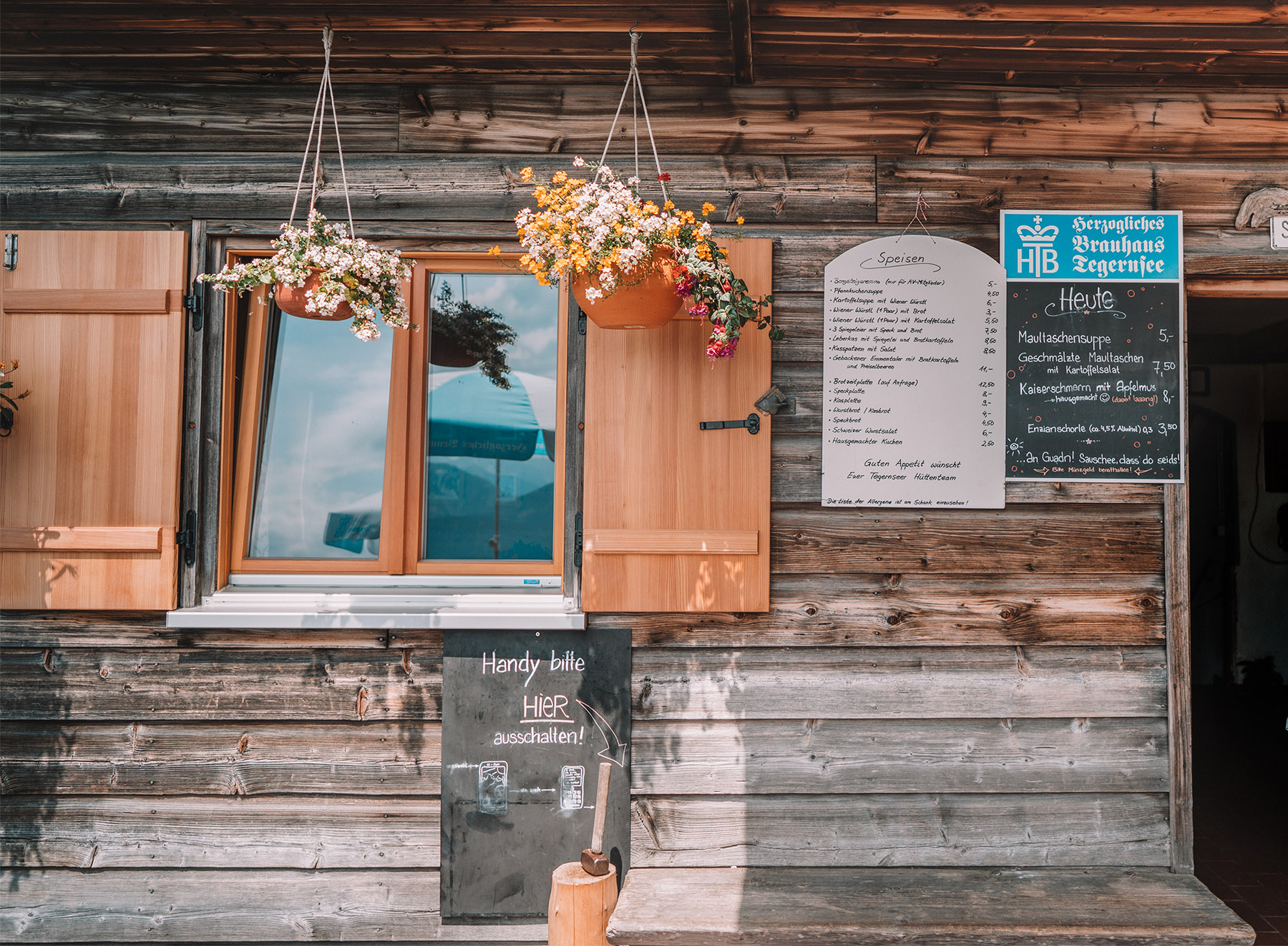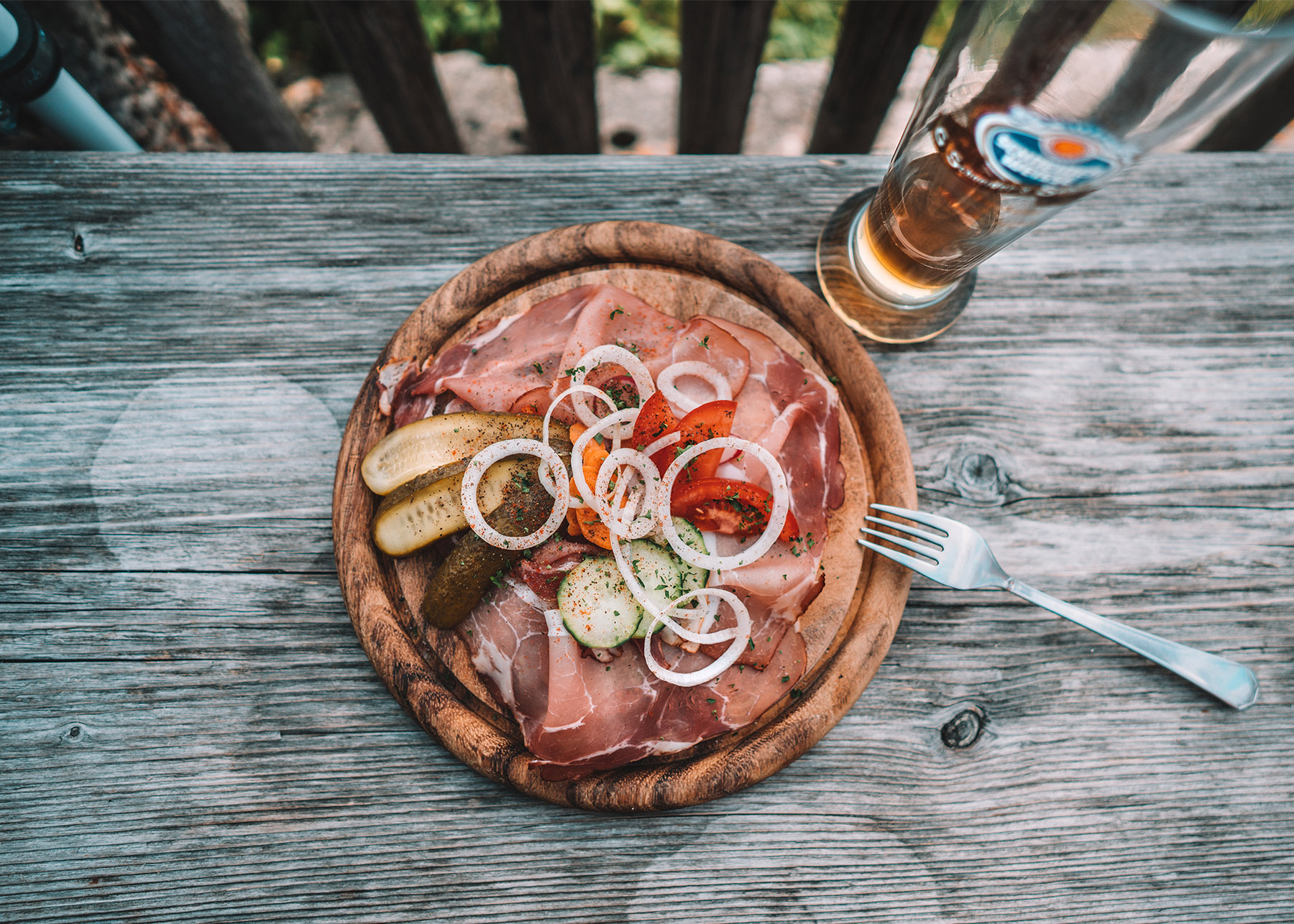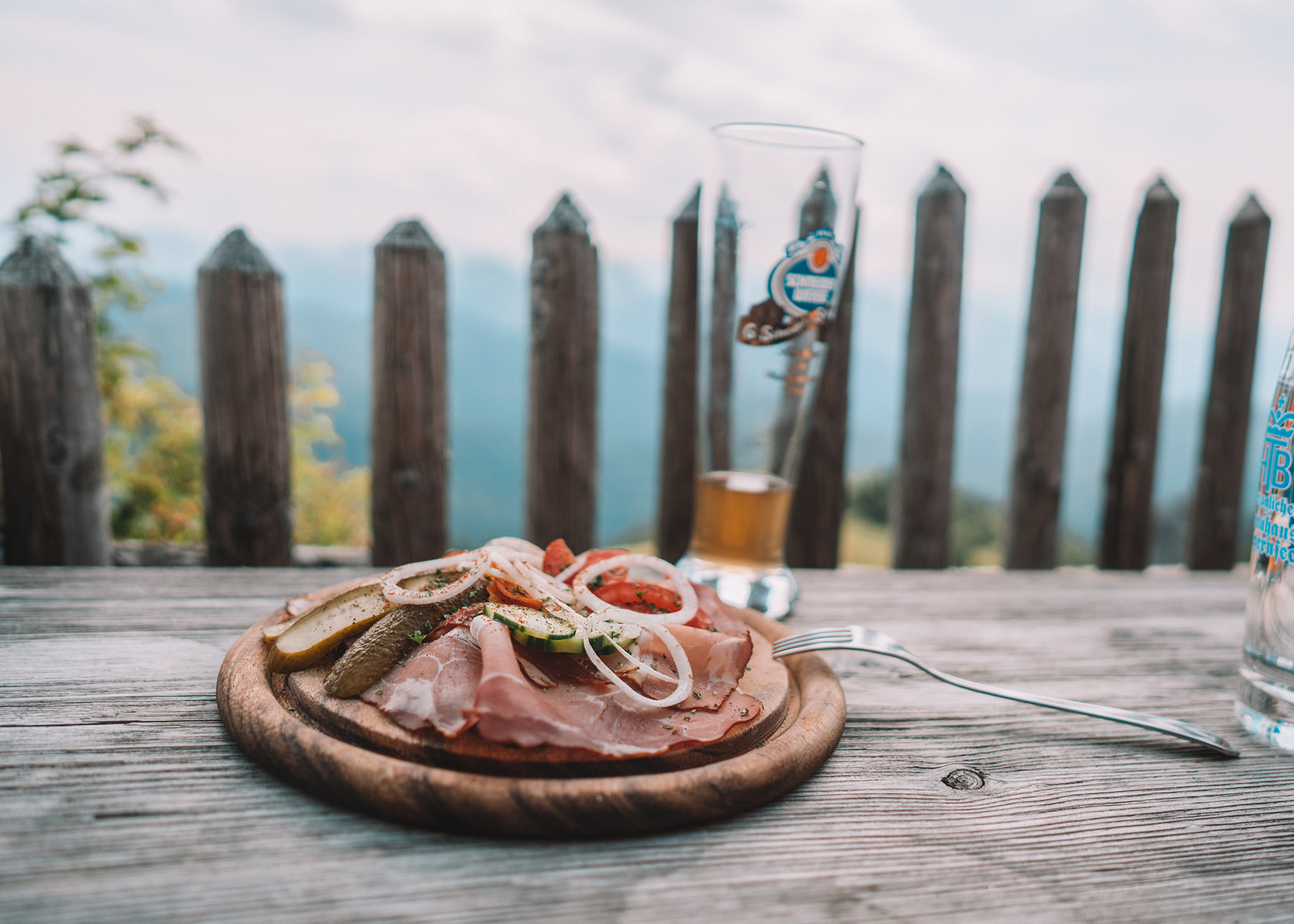 A perfectly German meal on the side of a mountain - I would love to do this day over and over again.
Until we meet again, Germany!