April 4, 2022 Photography Style Los Angeles Life
Finding the Italian Riviera in Los Angeles for a Vespa Photoshoot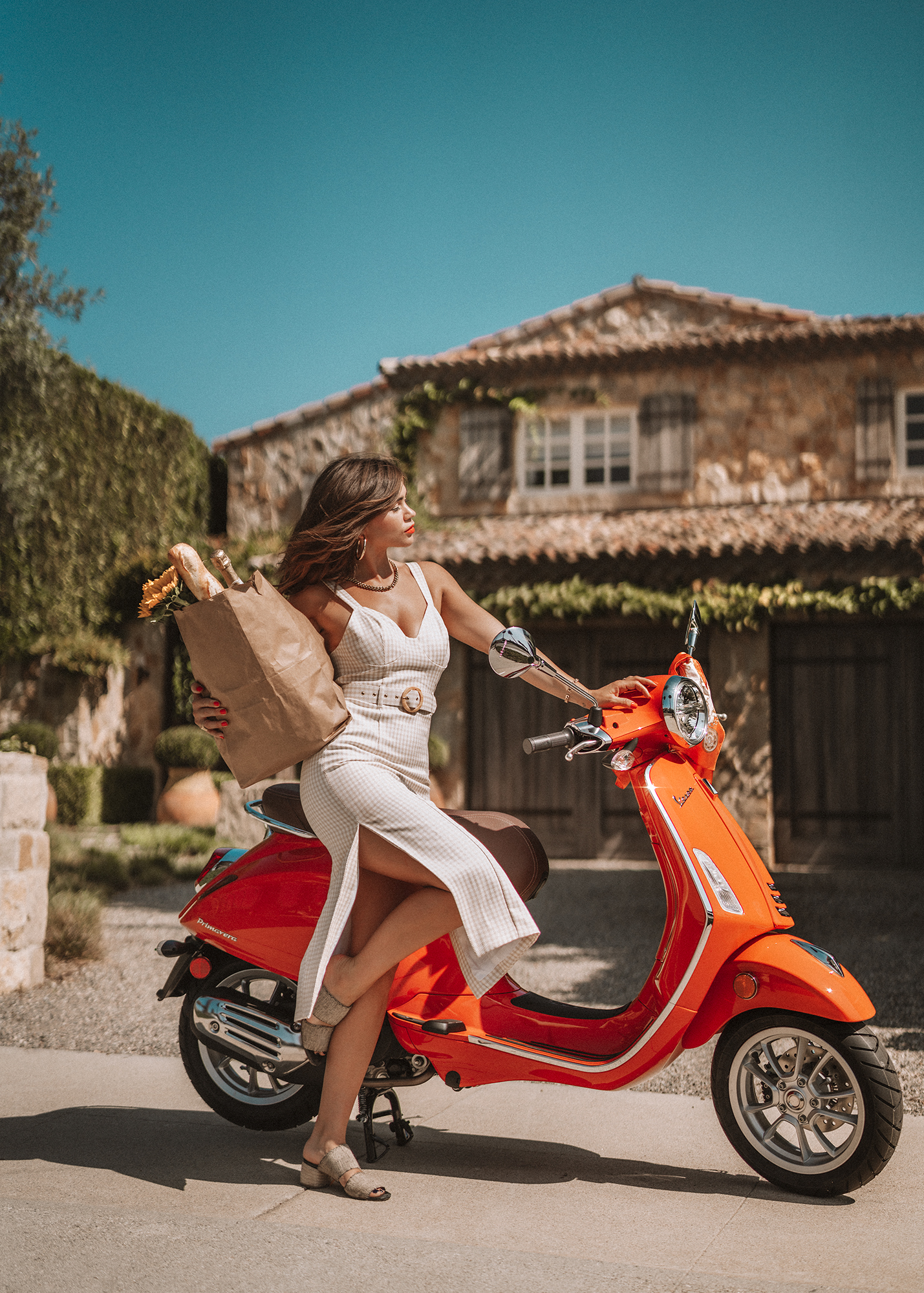 We couldn't travel to Italy last summer, but we did our best to recreate our time there for a photoshoot with Vespa!
Vespa reached out to us wanting to create some Italian Riviera style photos as part of a social media campaign - but we couldn't leave Los Angeles. When we were planning the campaign, I was thinking we would go up to Santa Barbara to recreate Italy with the "American Riviera" - but when that was too far for the delivery, I improvised by driving through every block of our Santa Monica neighborhood to find the best Italian vignettes. A few blocks up from where we live in our apartment, the streets shift from cute little apartment buildings, to homes, to large estates with sprawling edifices, and I knew we could find some location gems here.
To round out the scene, we filled a classic paper grocery bag with a baguette, wine bottle, fresh sunflowers, and a lot of padding to keep it upright!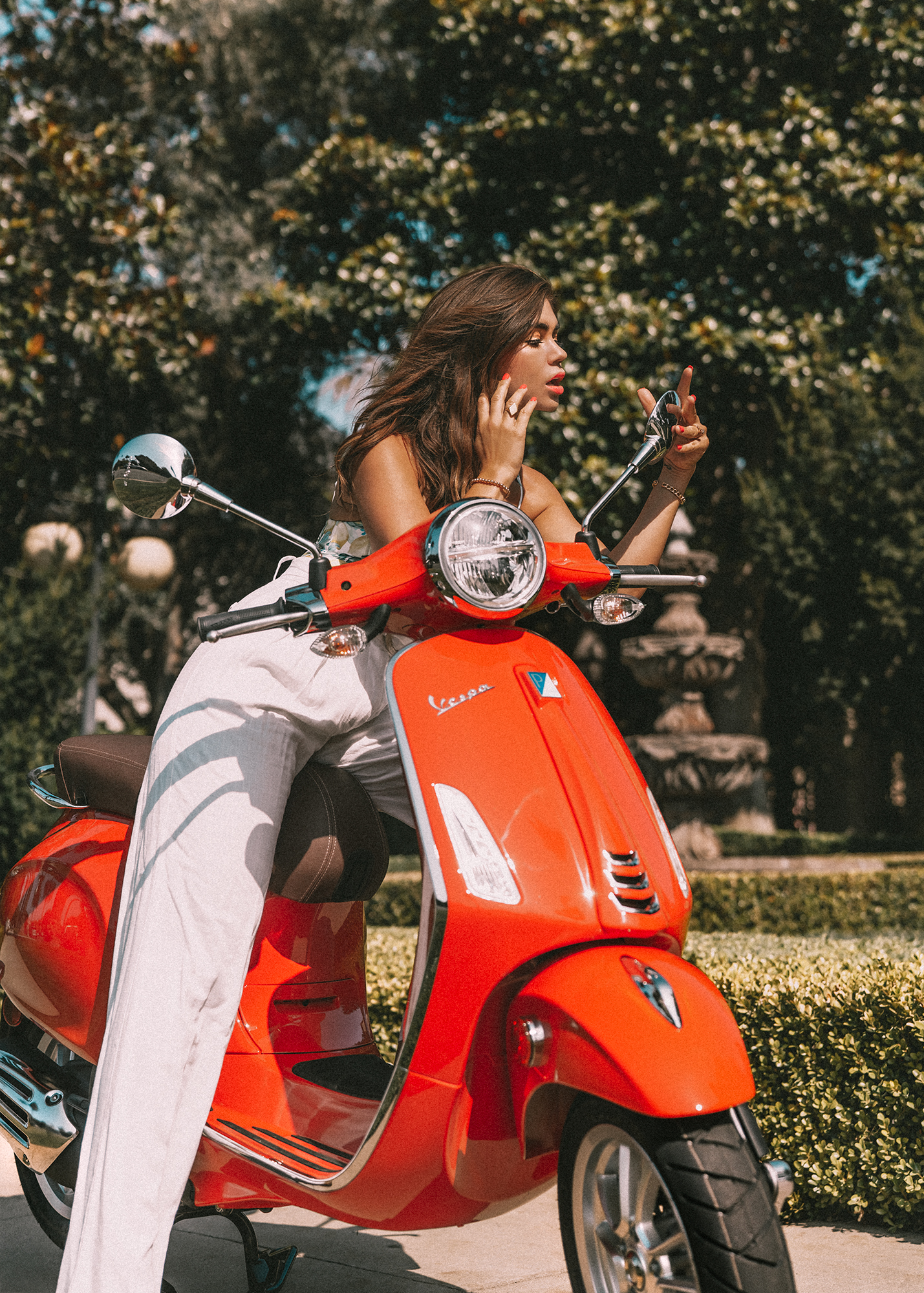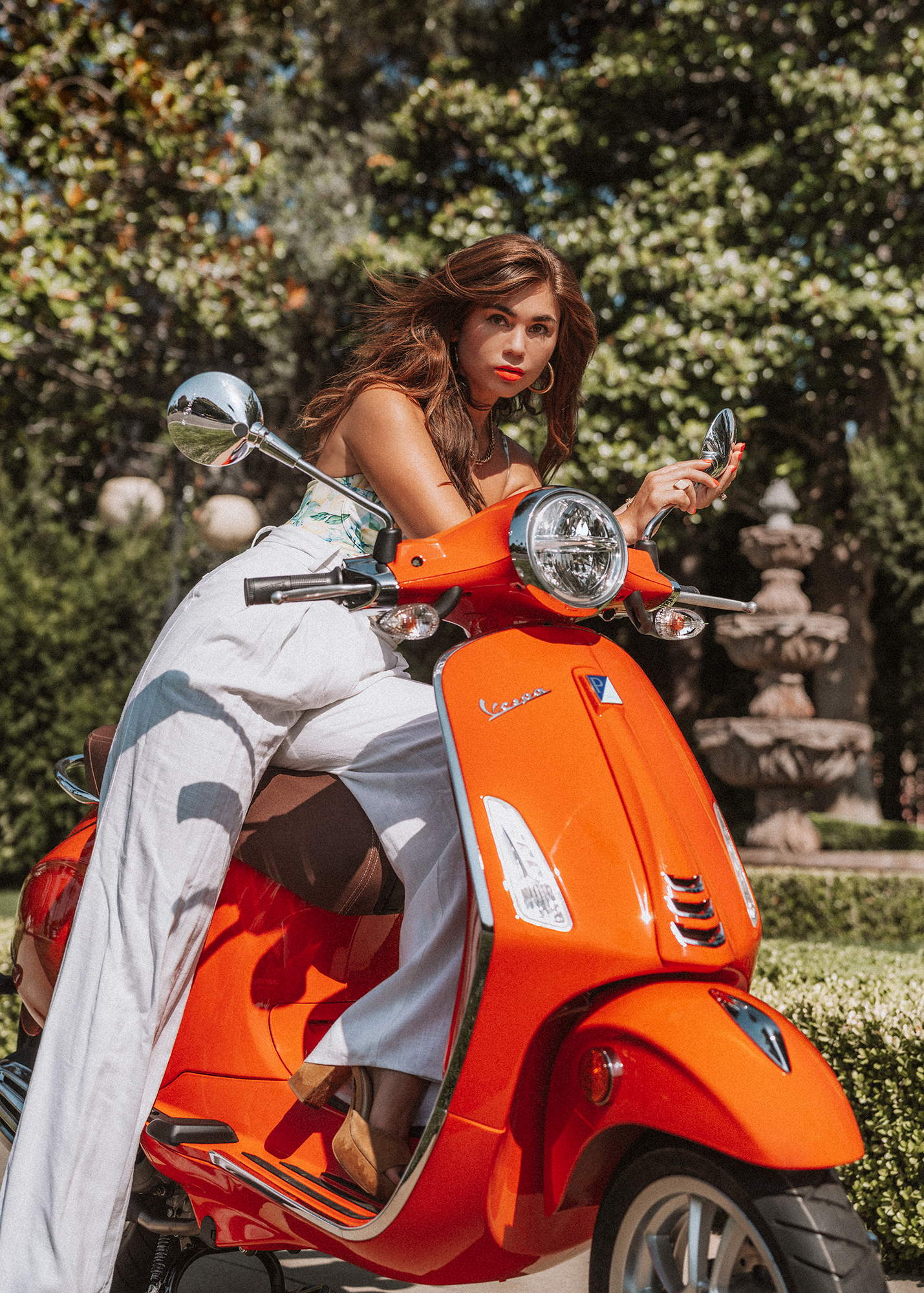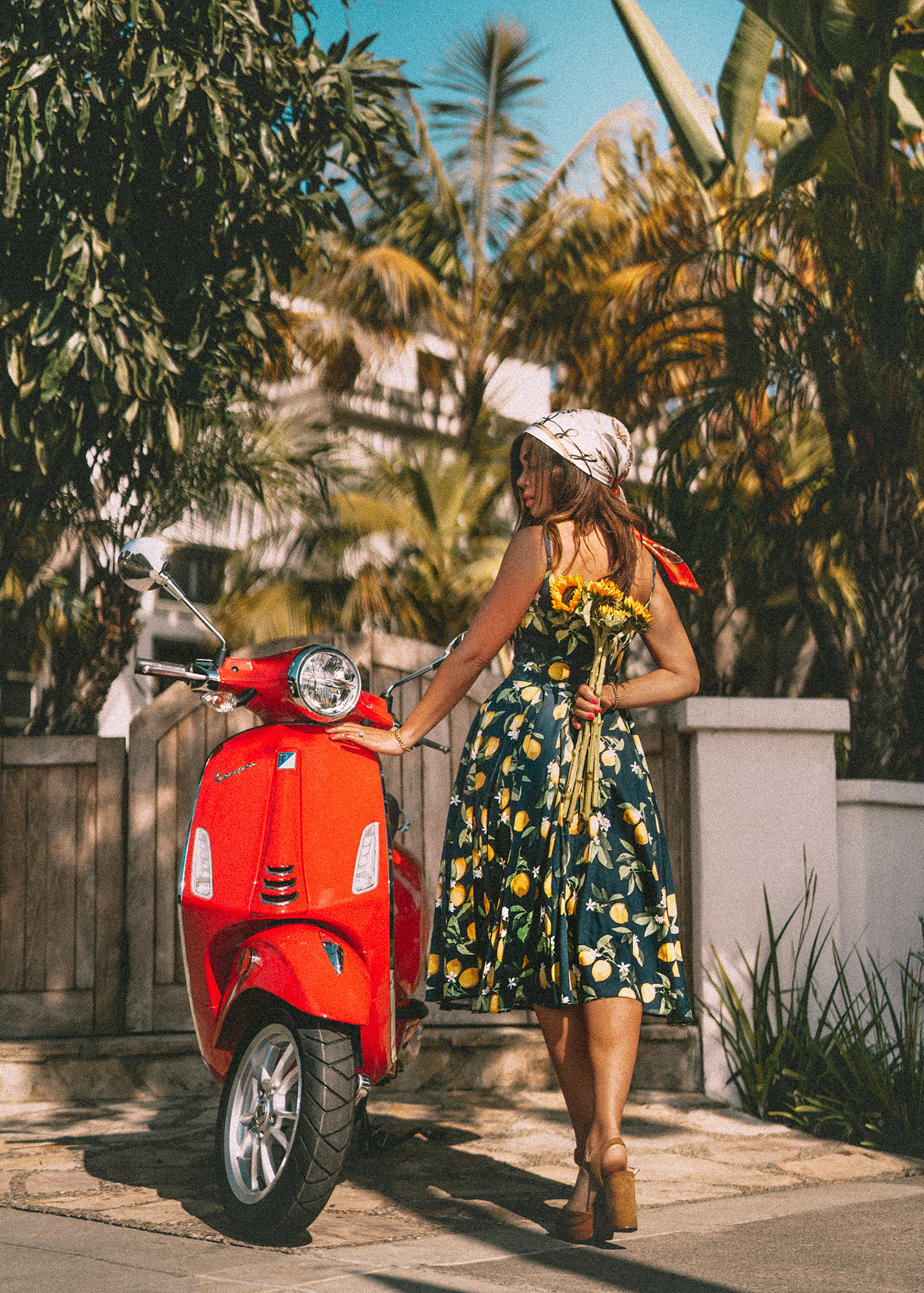 I wore this lemon print dress in Sorrento on my 30th birthday trip a few years ago.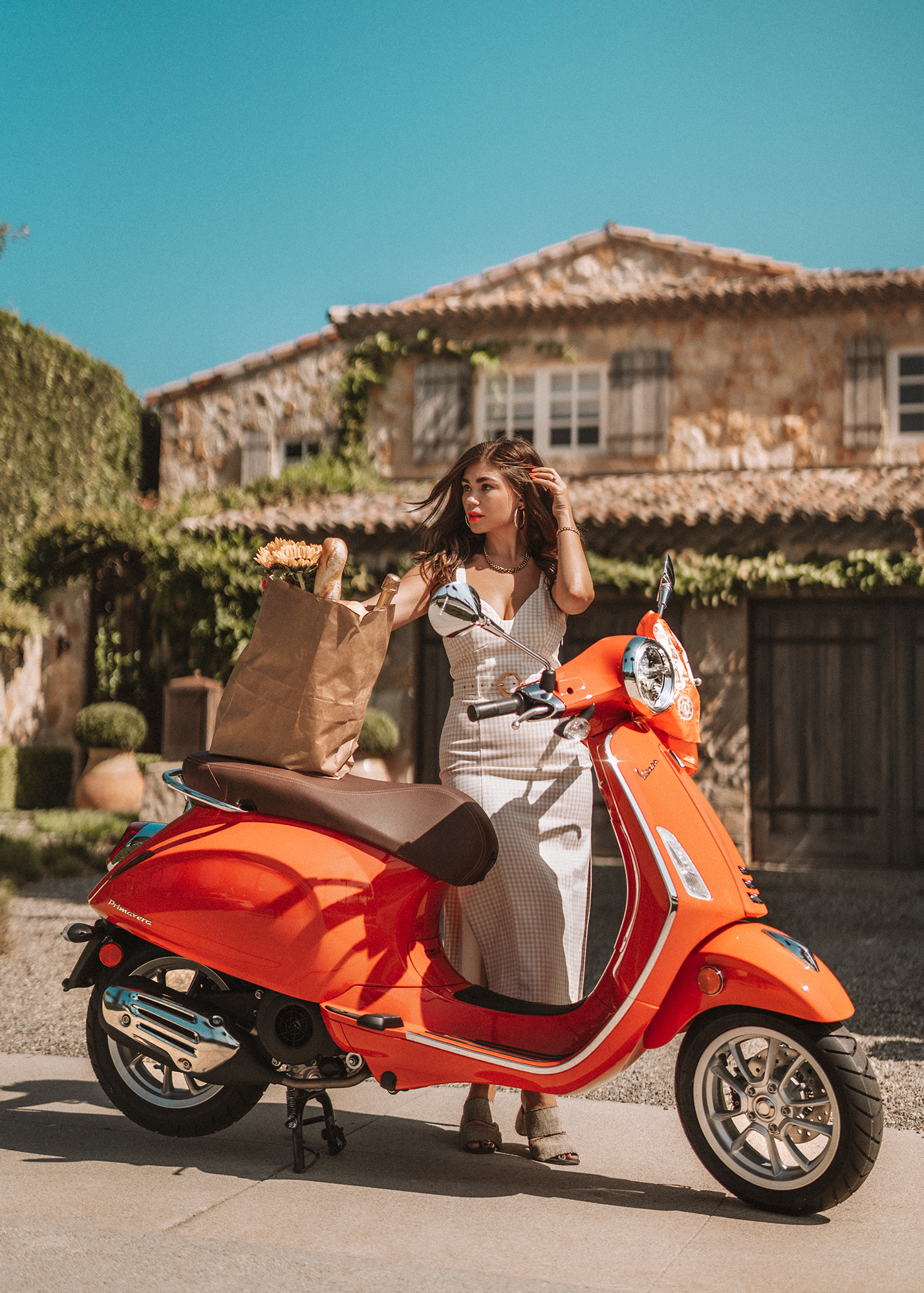 Of the locations we scouted, this stone house was my favorite one! Luckily these streets are very quiet, and we were able to get everything we needed from the sidewalk without disturbing anyone.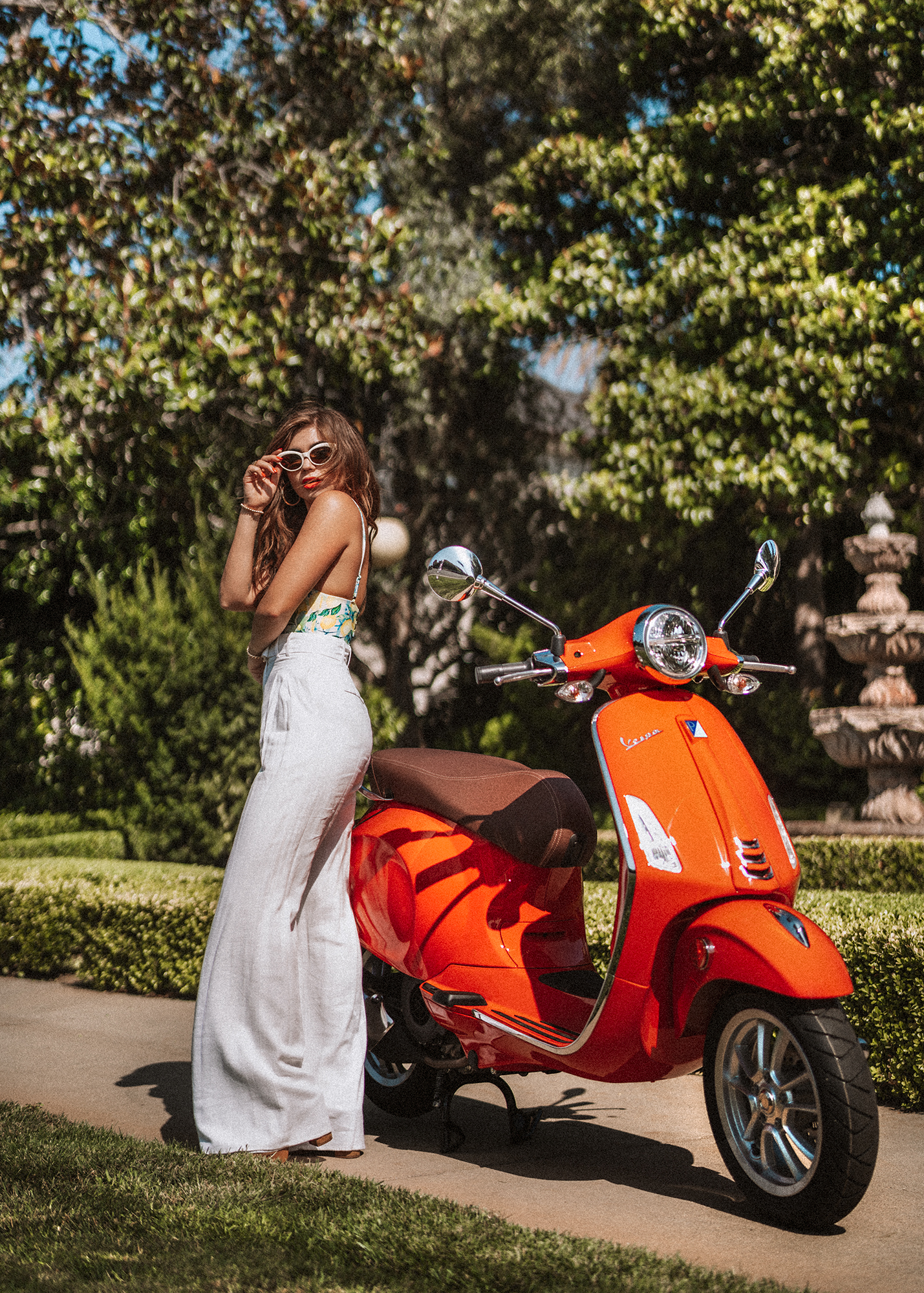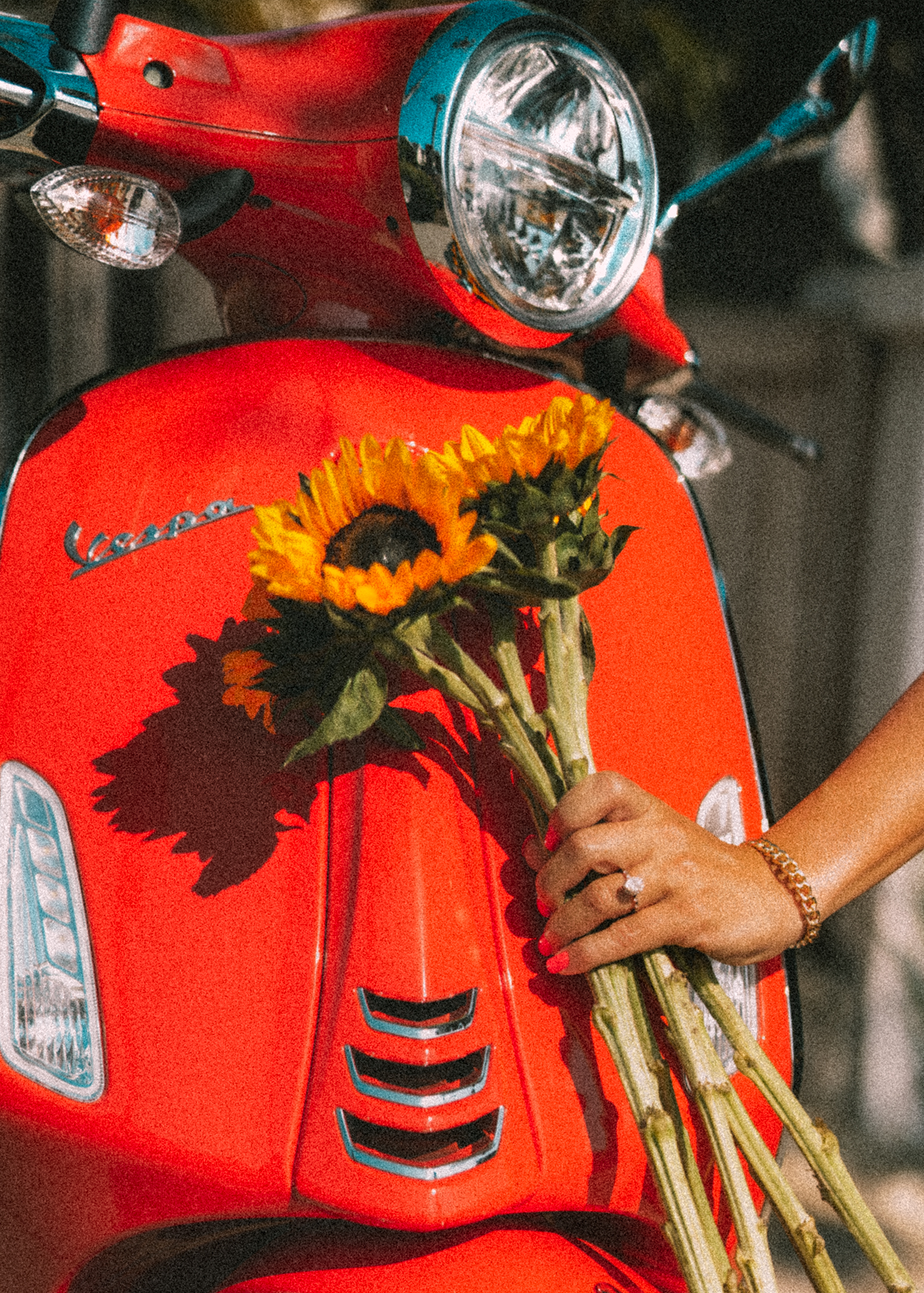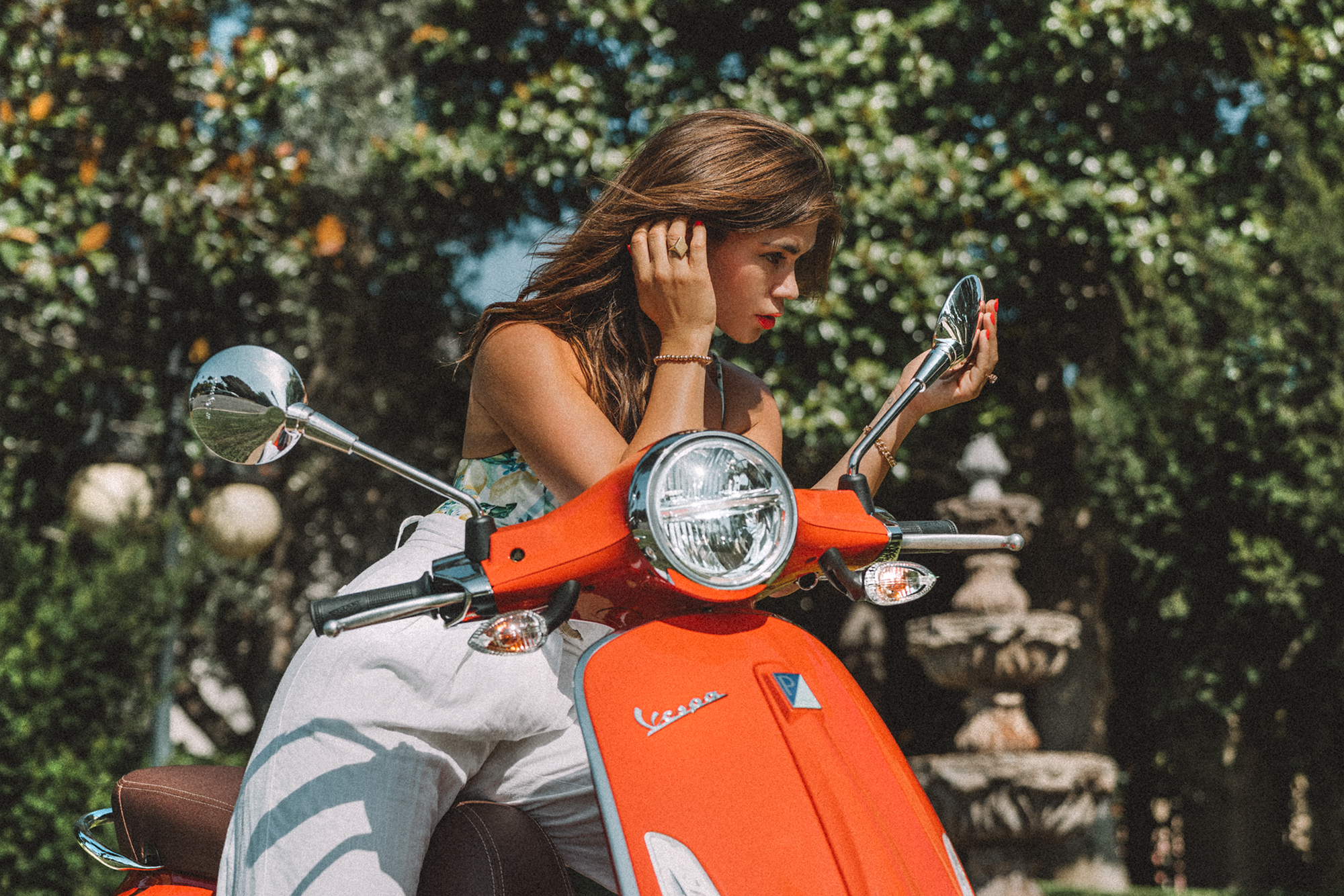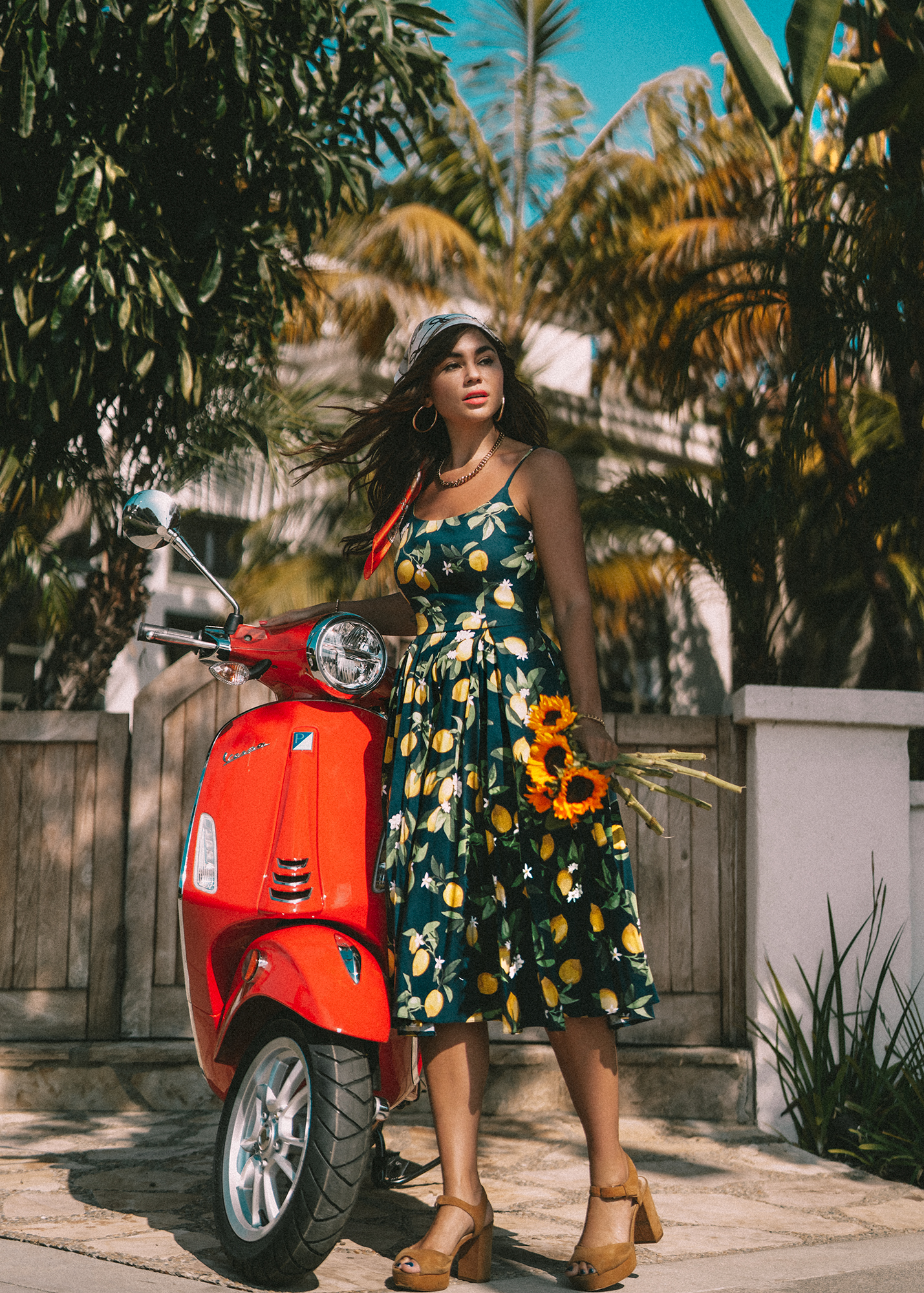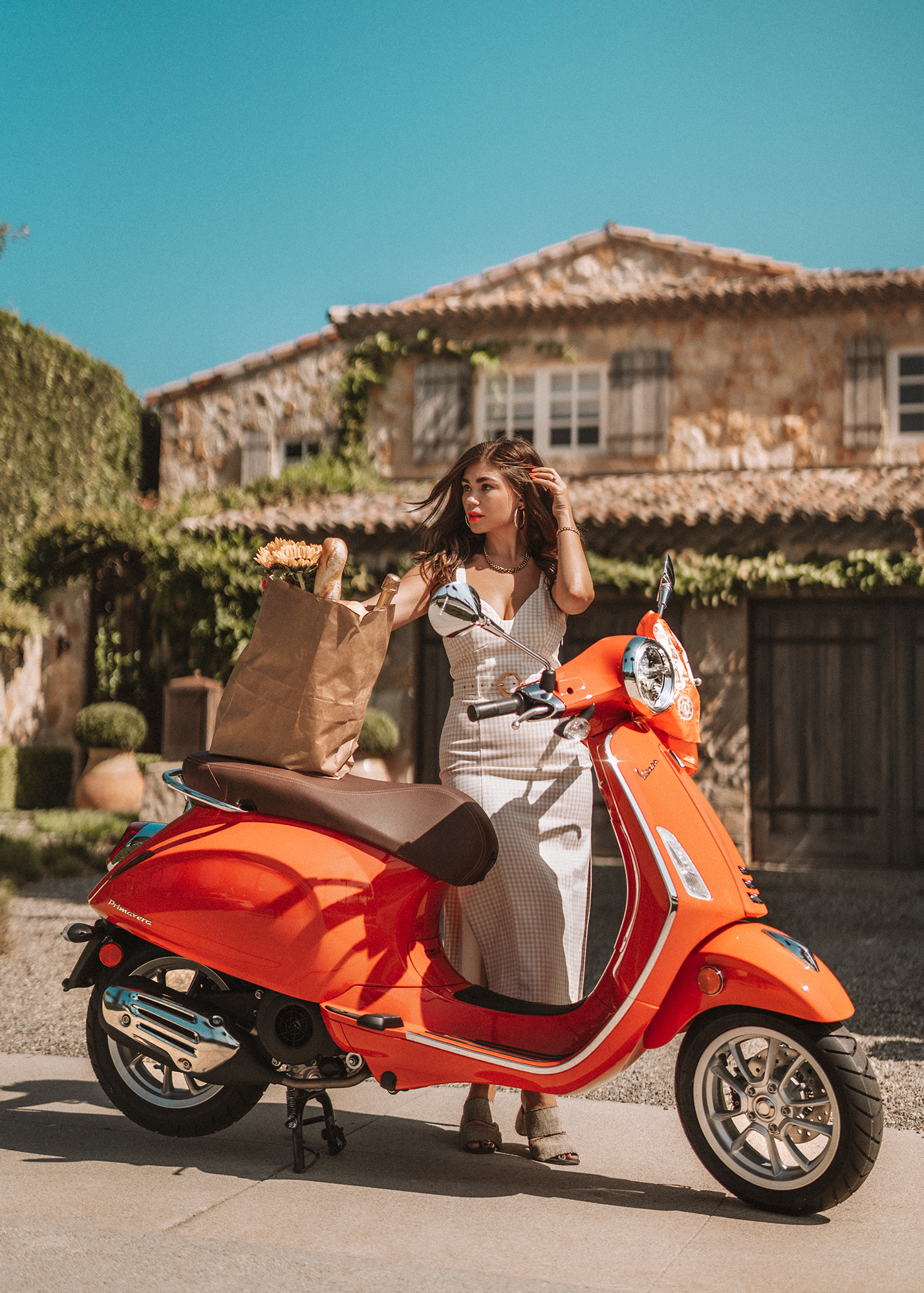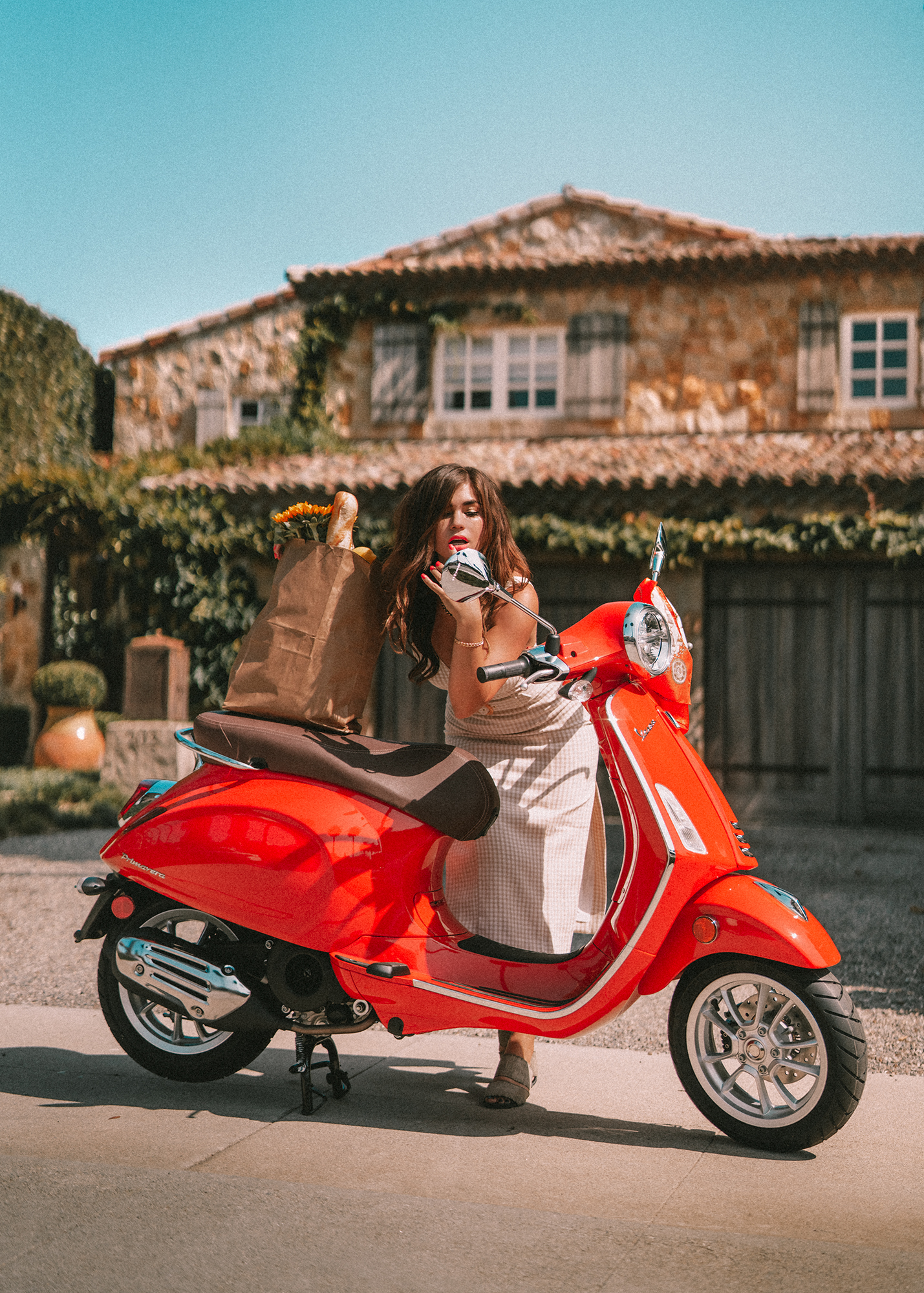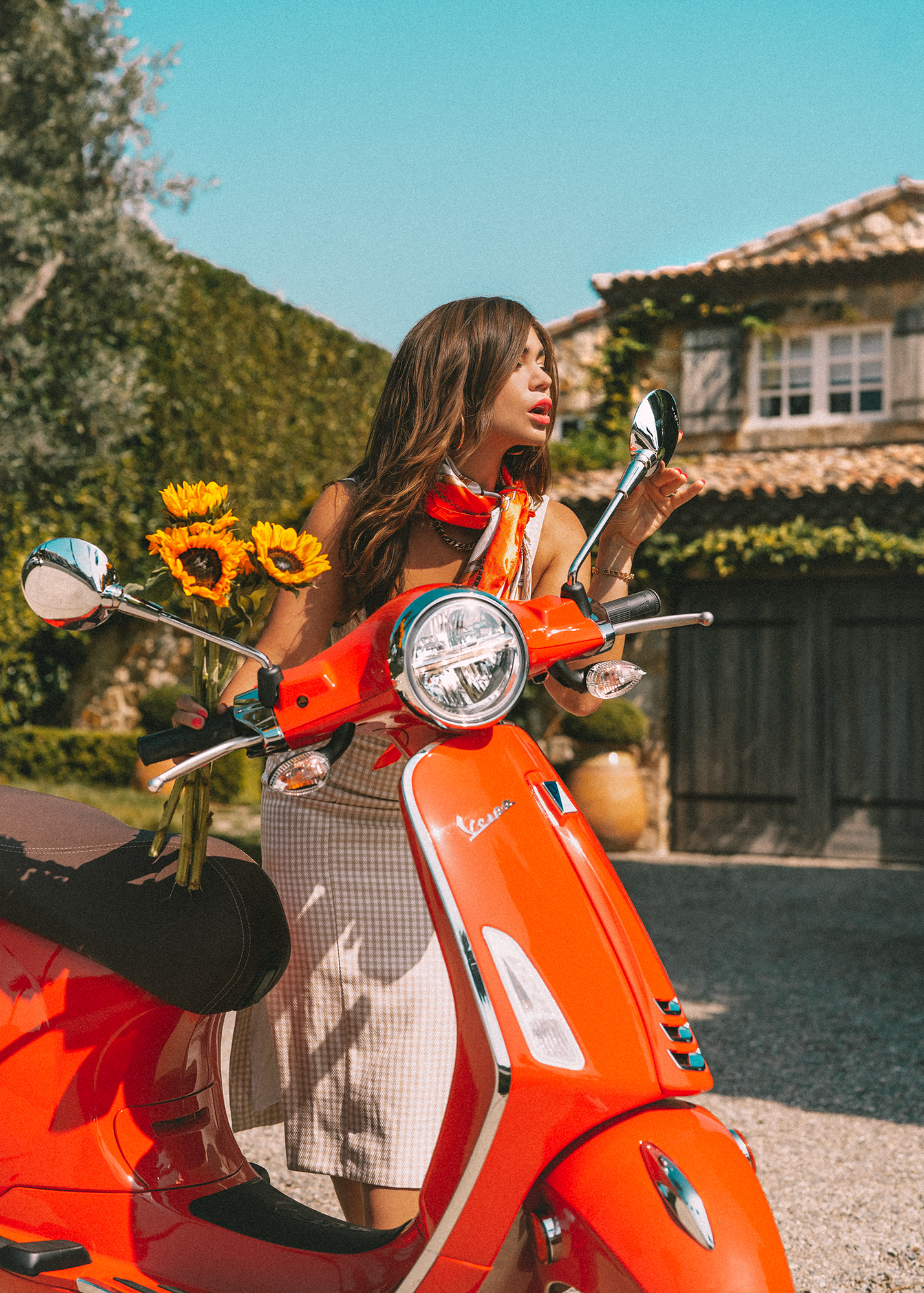 Overall, I loved the way that these turned out ....and I'm pretty sure we need to buy a Vespa.
Shop The Edit: