December 20, 2018 Style
Christmas in Los Angeles! Holiday Looks from BCBGMAXAZRIA at Macy's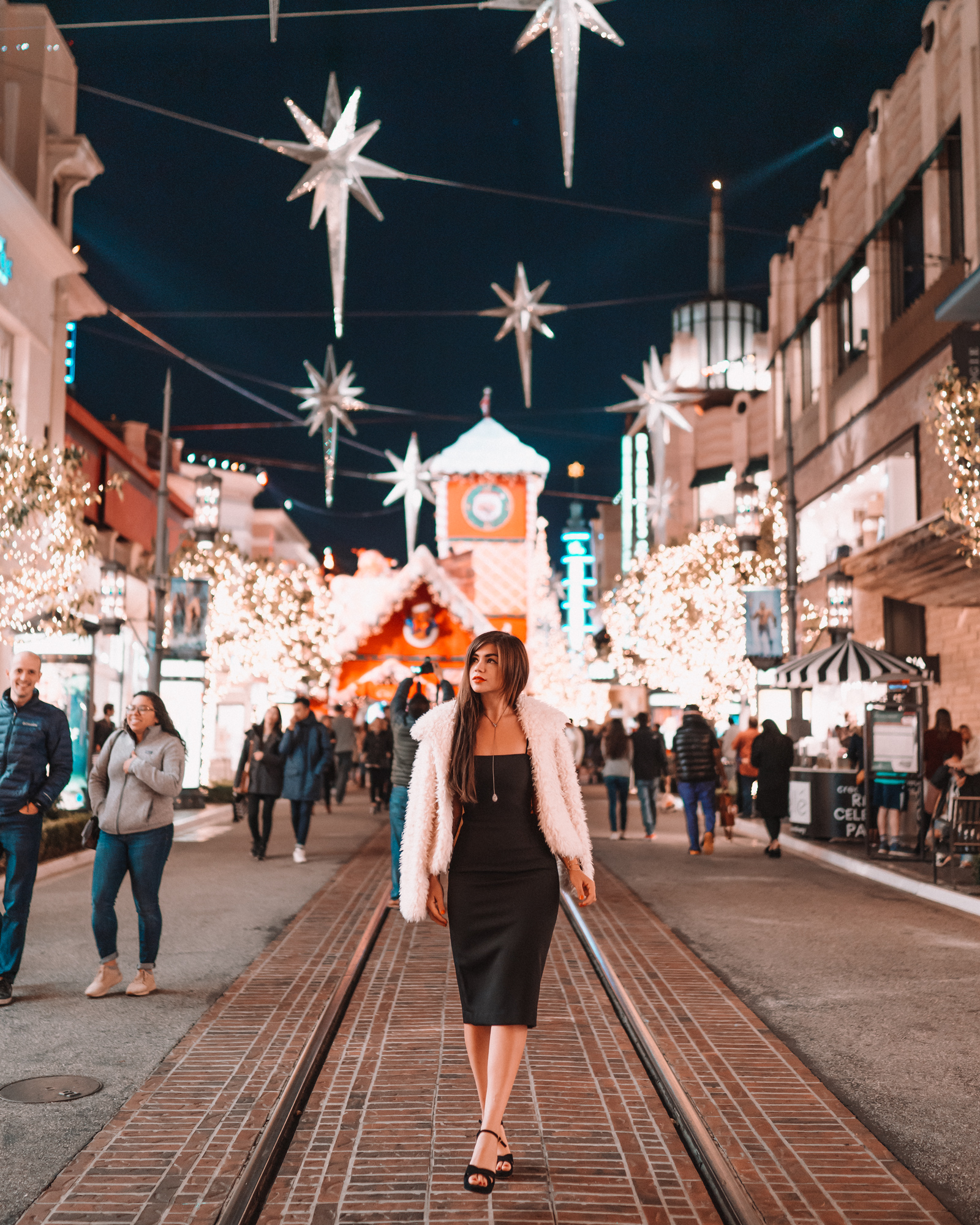 Growing up in Southern California, Christmas never looked like it did in the movies - with snow-covered roofs and lawns, heavy coats and mittens. We developed our own Christmas traditions - spending Christmas Eve afternoon outside, and eating tamales and guacamole on Christmas morning. To me, Christmas was just like the rest of the year, but with more cookies and lights and of course presents.
But when I moved to New York - I learned to love a real winter, and a much more traditional Christmas - with giant trees all over town, beautifully decorated windows, and the first snow fall usually just a week or two before. Now that I'm back in LA, I do miss the festivity, the storybook feel, and the way the city just feels like it's Christmas. We set out to discover how much holiday cheer we could find around the city to match with some of my holiday looks - and I was so amazed with just how much winter spirit Los Angeles really has.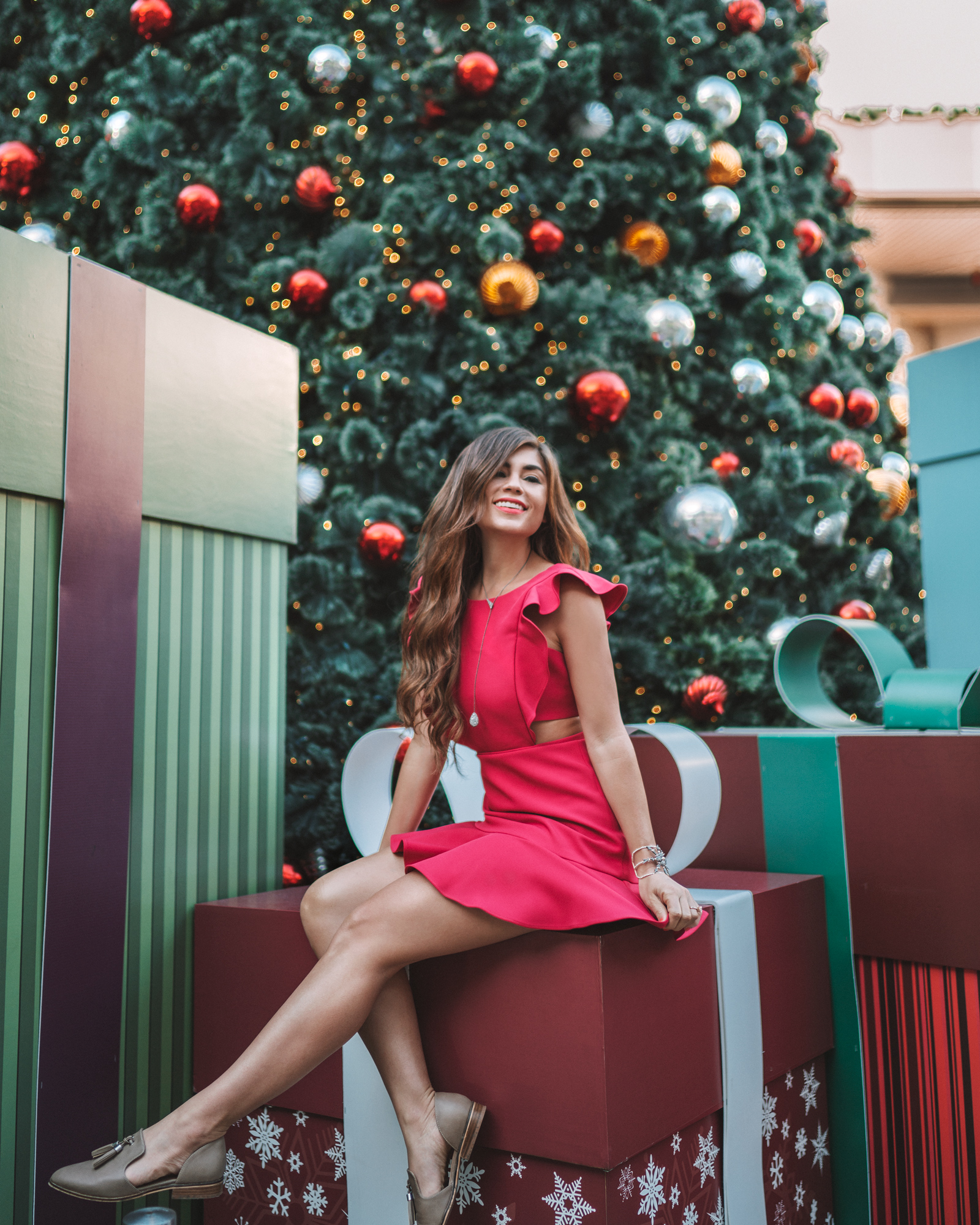 To get holiday-ready, I looked for BCBGMAXAZRIA dresses from Macy's - actually, the first job I ever had was at the Macy's in my home town. At 16, I was a junior associate after school, and even though I spent most of my time folding tee-shirts and detangling ponchos from hangers - being behind the scenes of a big store made me feel so mature and grown. I was the youngest girl in my department, and felt sophisticated being amongst the older girls - who I think were only a couple of years older than me. On our breaks, we would wonder upstairs to the BCBG occasion dresses and try them on, dreaming of prom.
Now that I'm (mostly) a grown-up, and can wear whatever I want, I still love the brand for a sophisticated feel.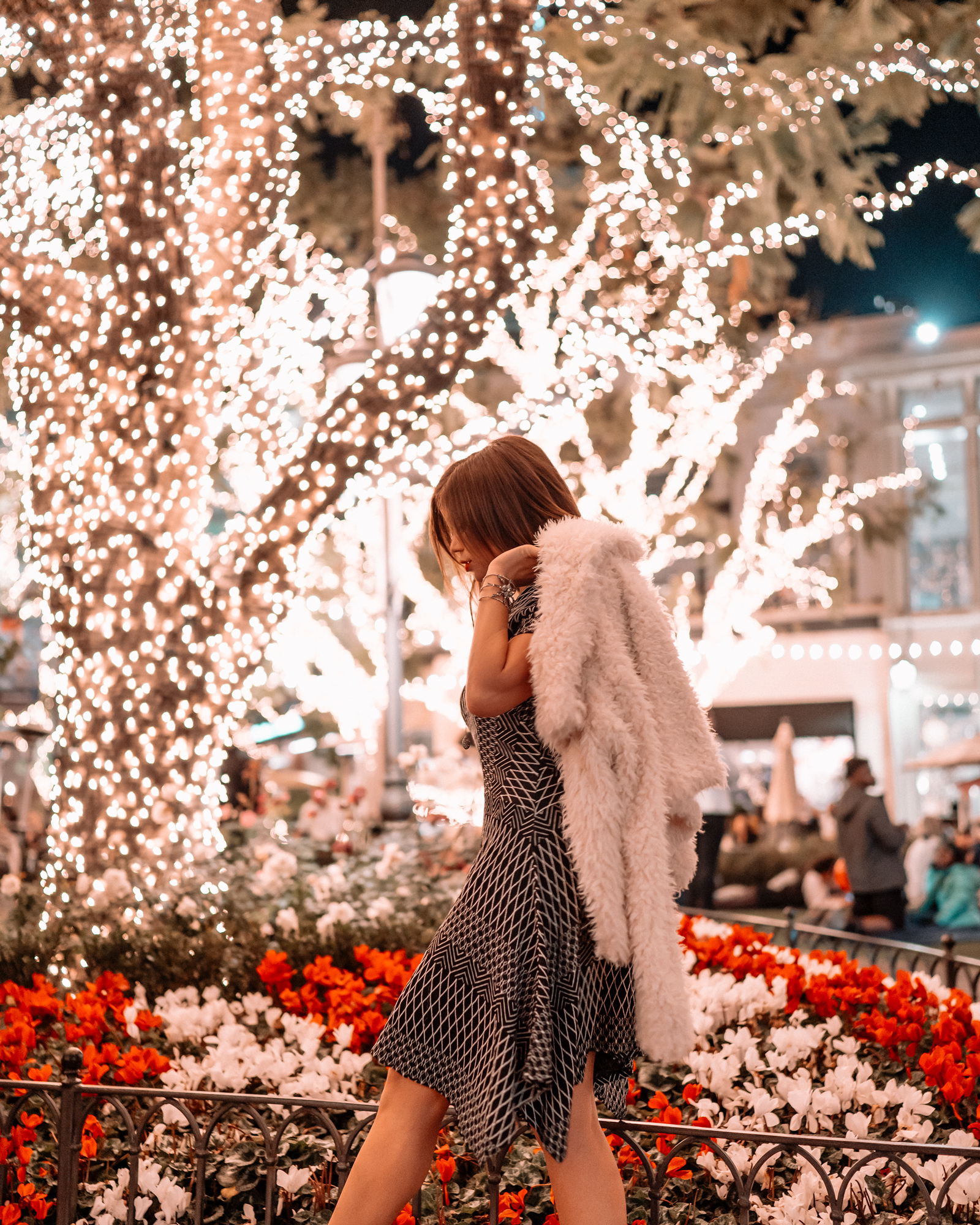 Brandon and I spent a night at The Grove - the best place in town for Christmas! And just look at how magical it looks.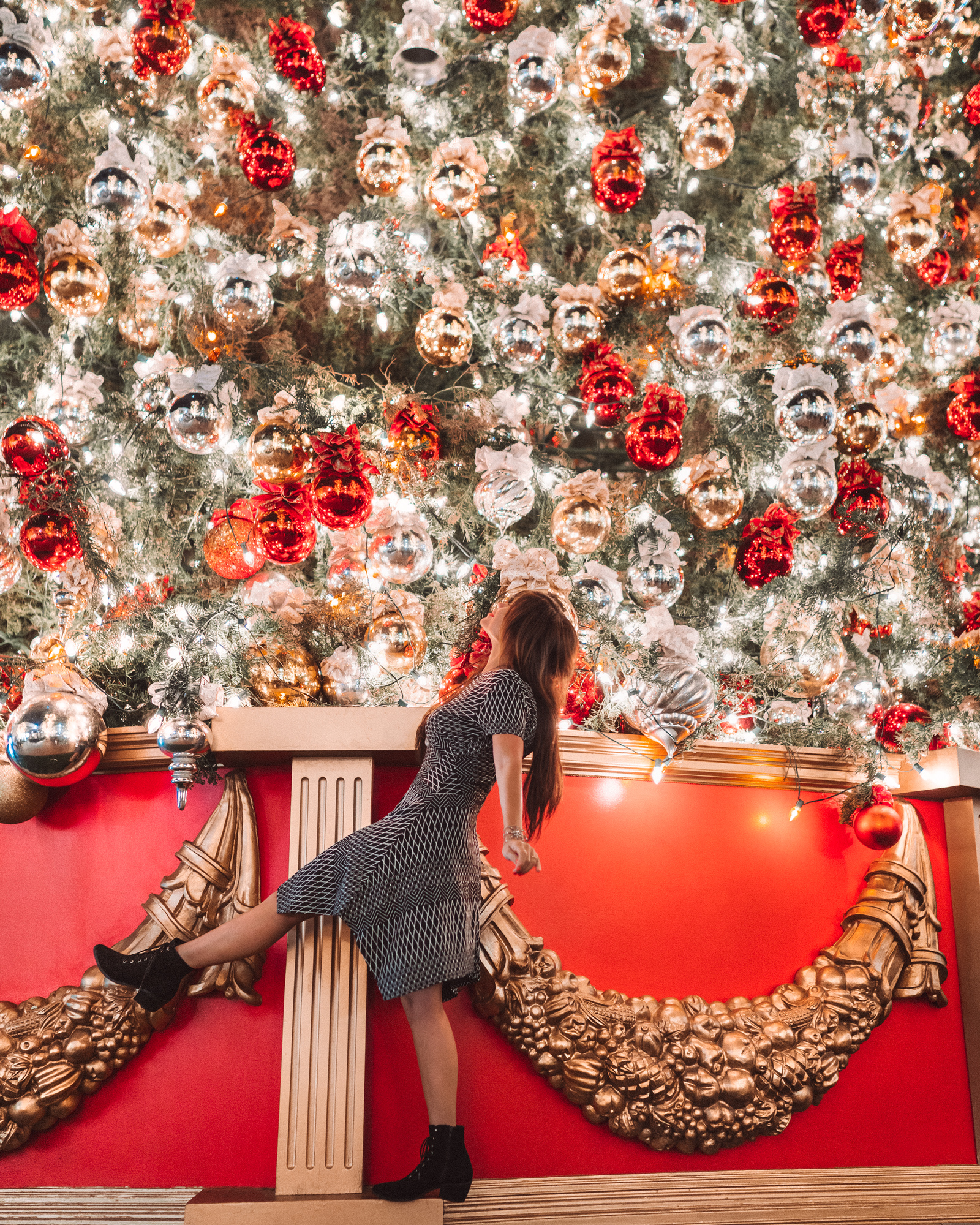 This Christmas Tree was so huge, it rose above the top floor of the parking garage - which was floor 8, in case you are counting.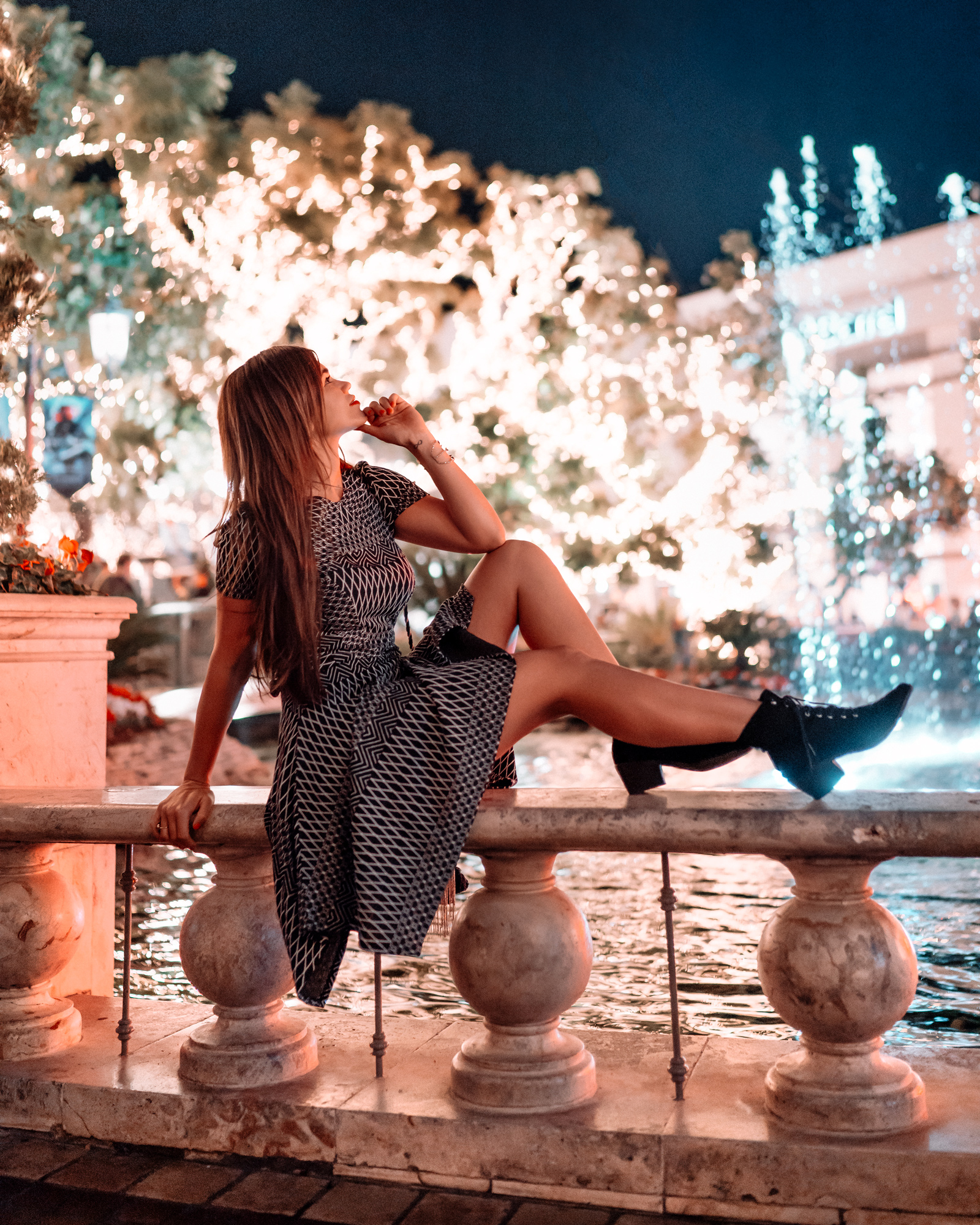 I loved this dress for a more casual holiday look...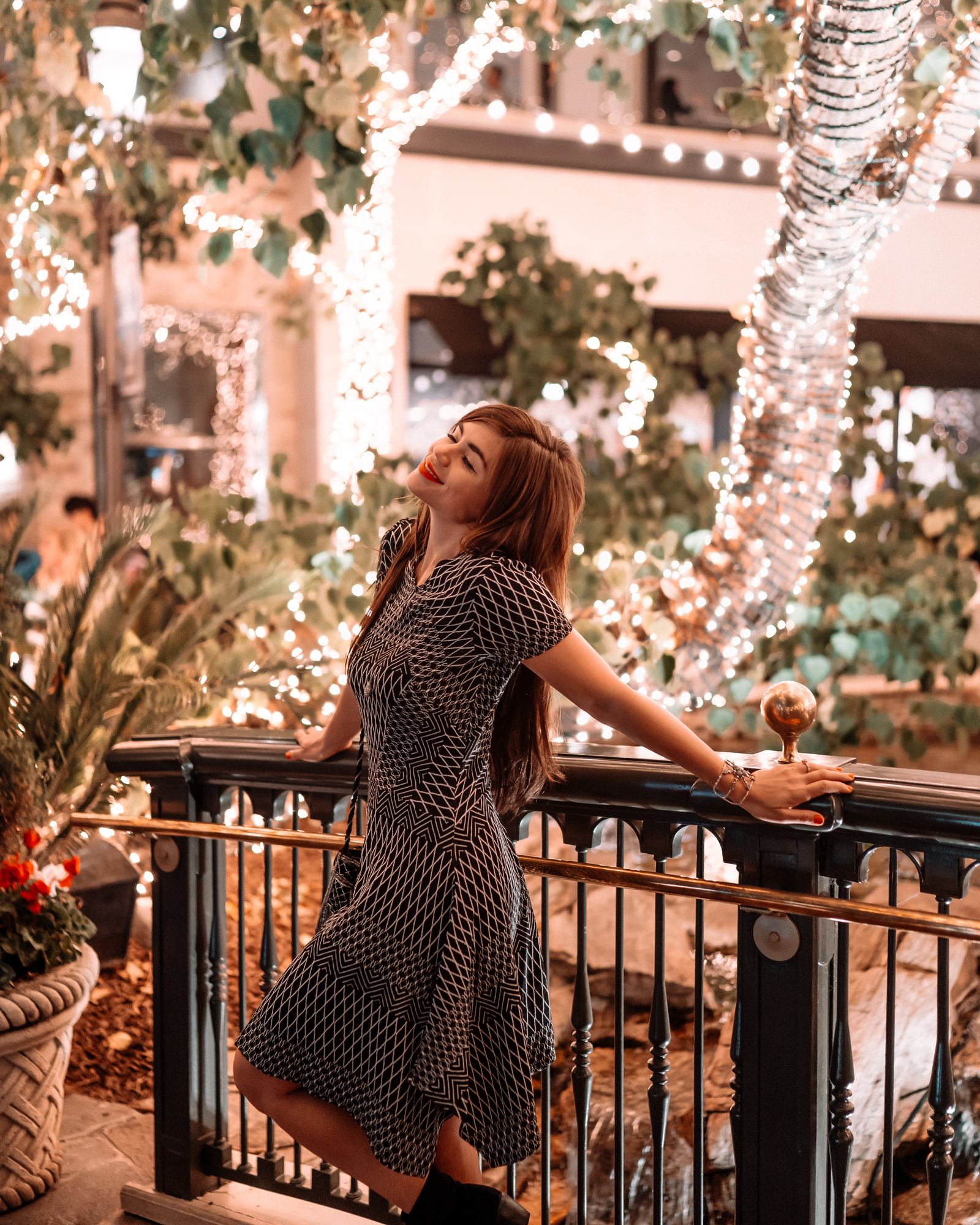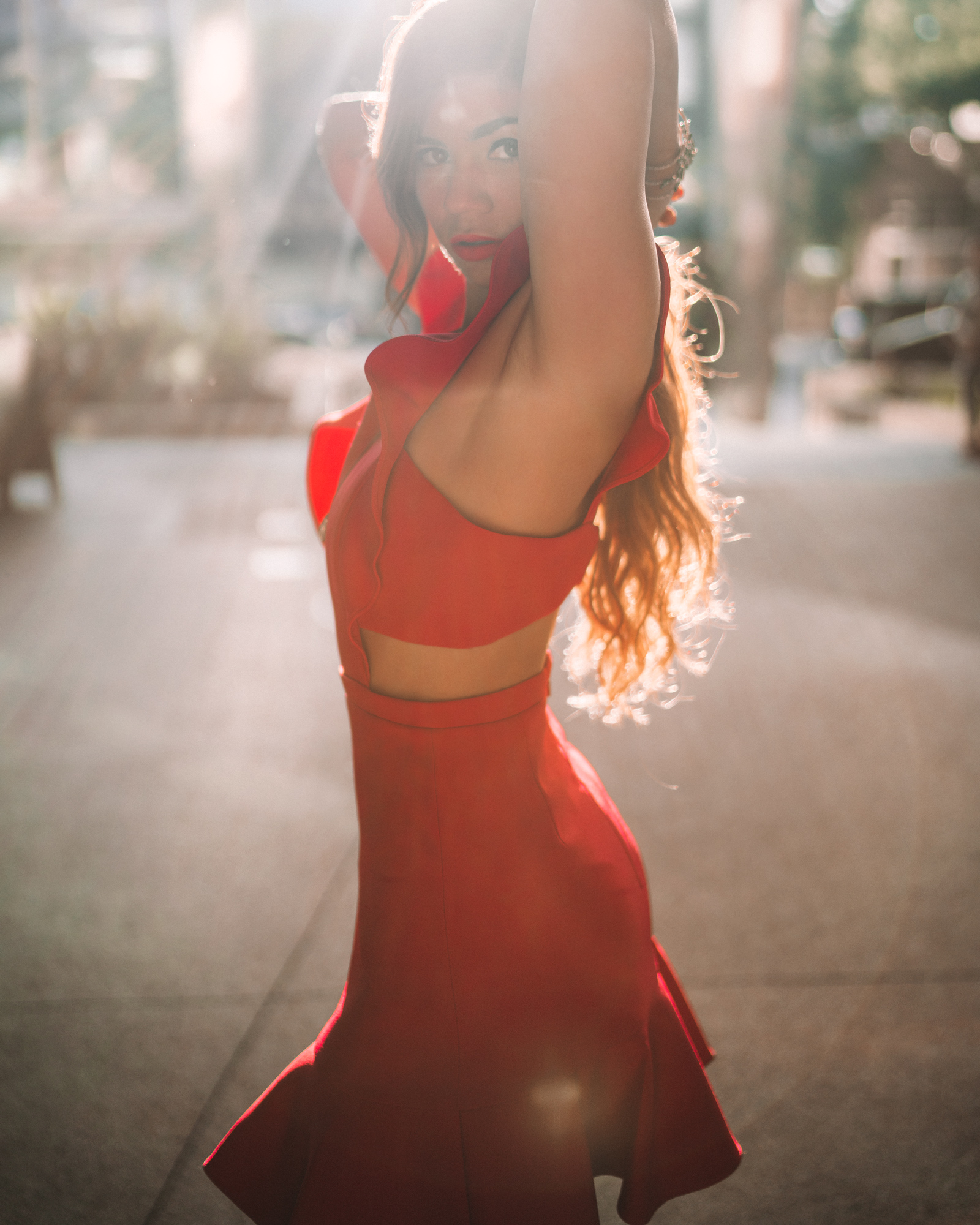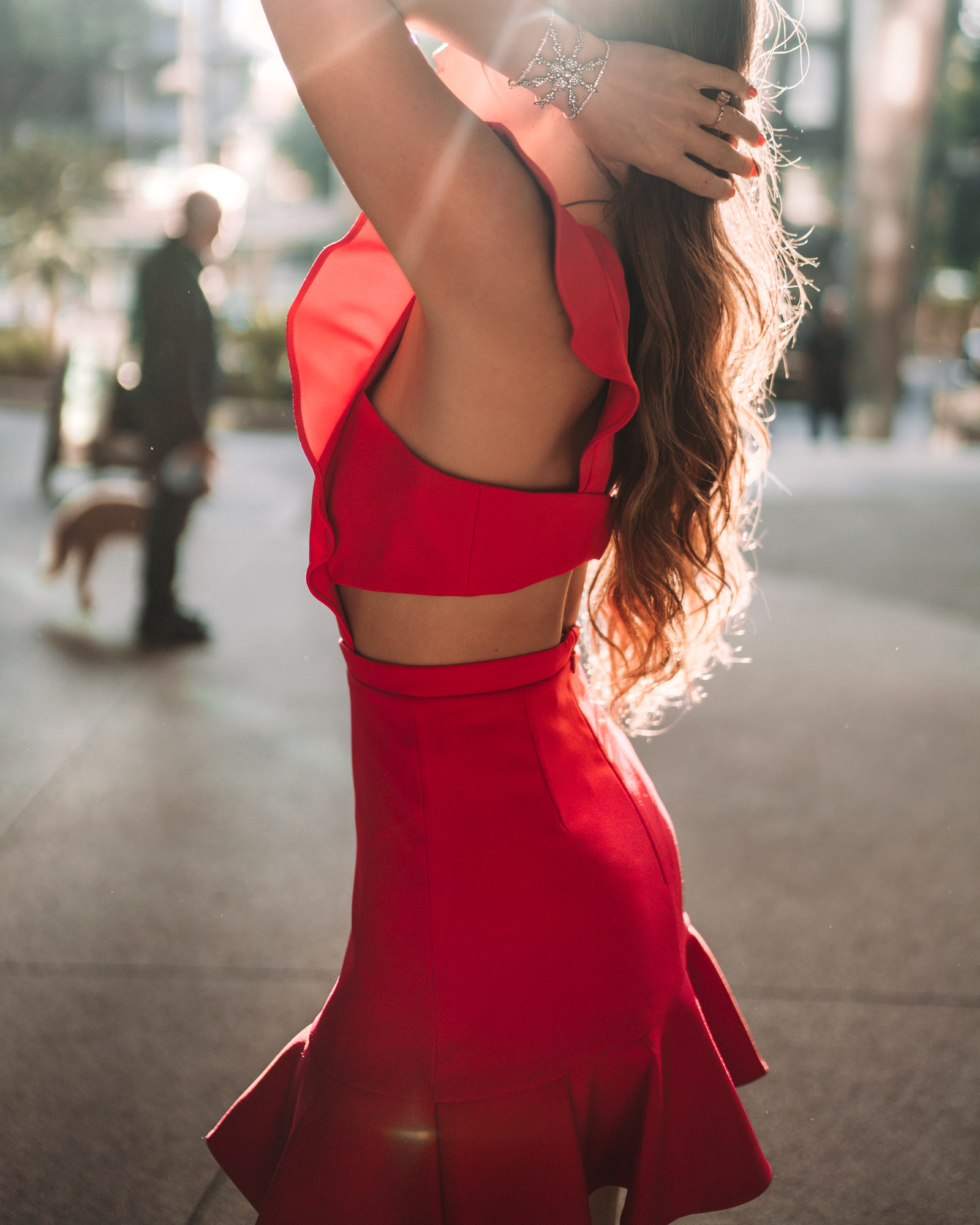 And this Sangria Red beauty for the drama - I'm a huge fan of waist cut-outs, and this dress did it perfectly.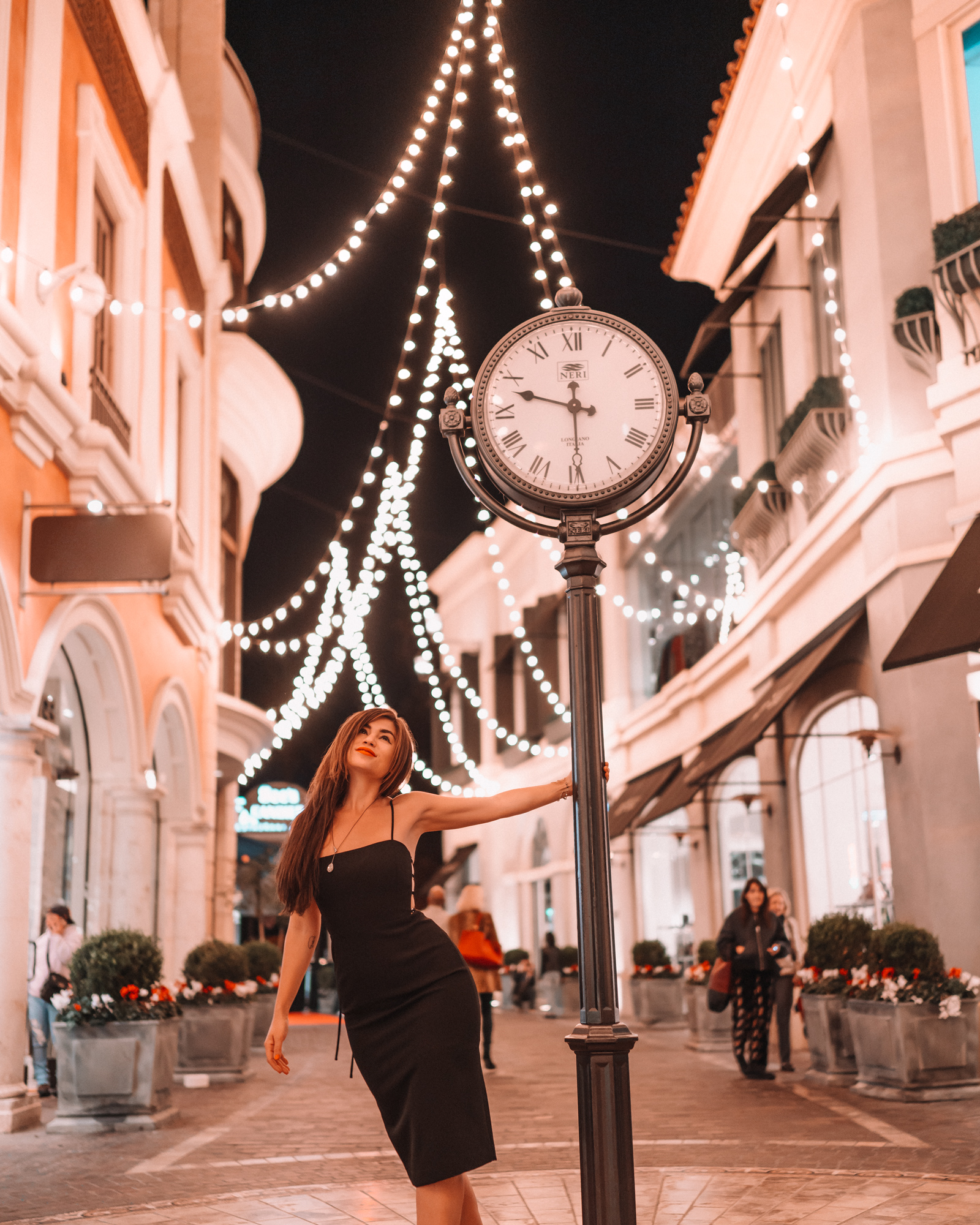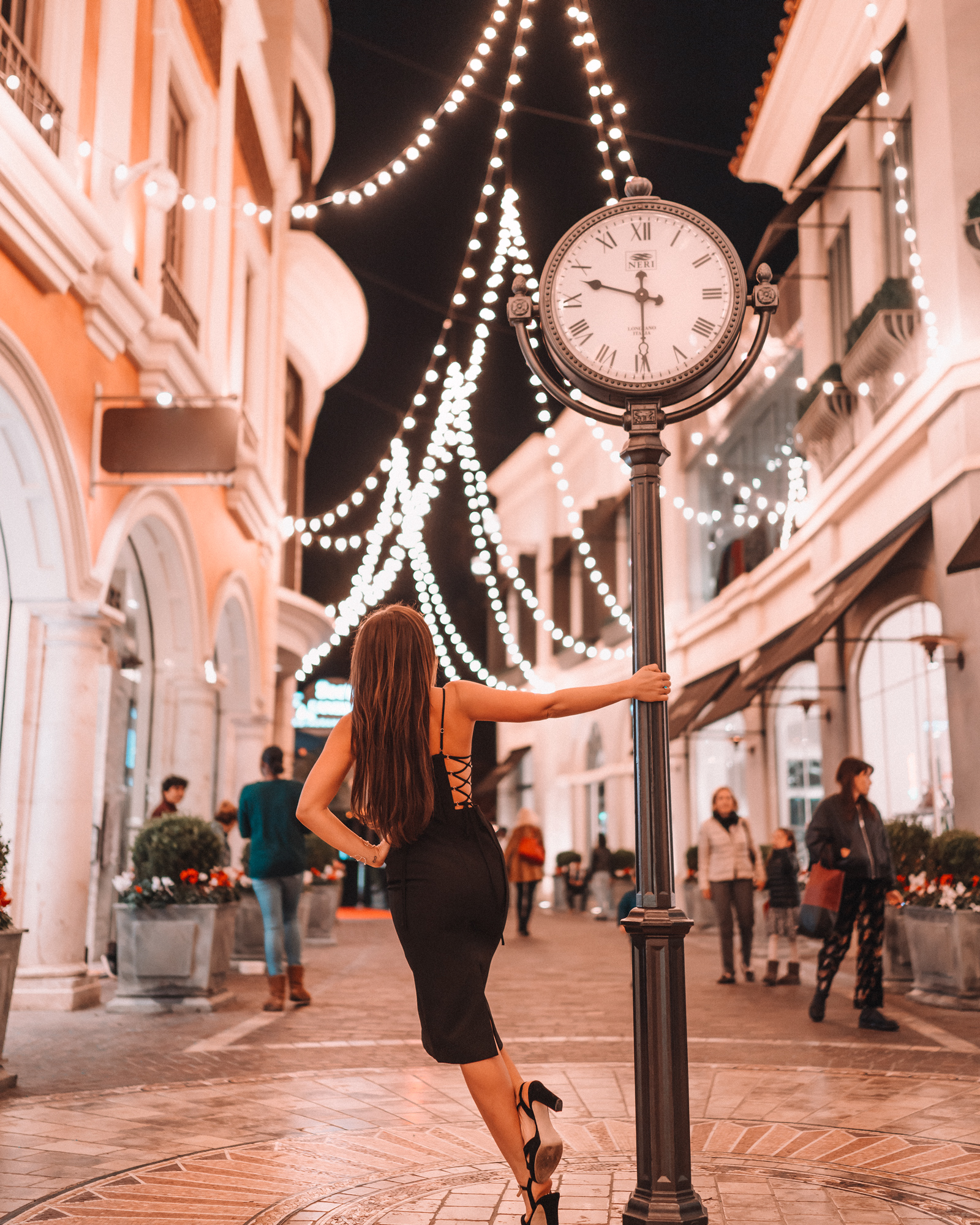 I topped this dress with an intricate velvet cape for some additional warmth - it may be LA but it still gets cold at night here!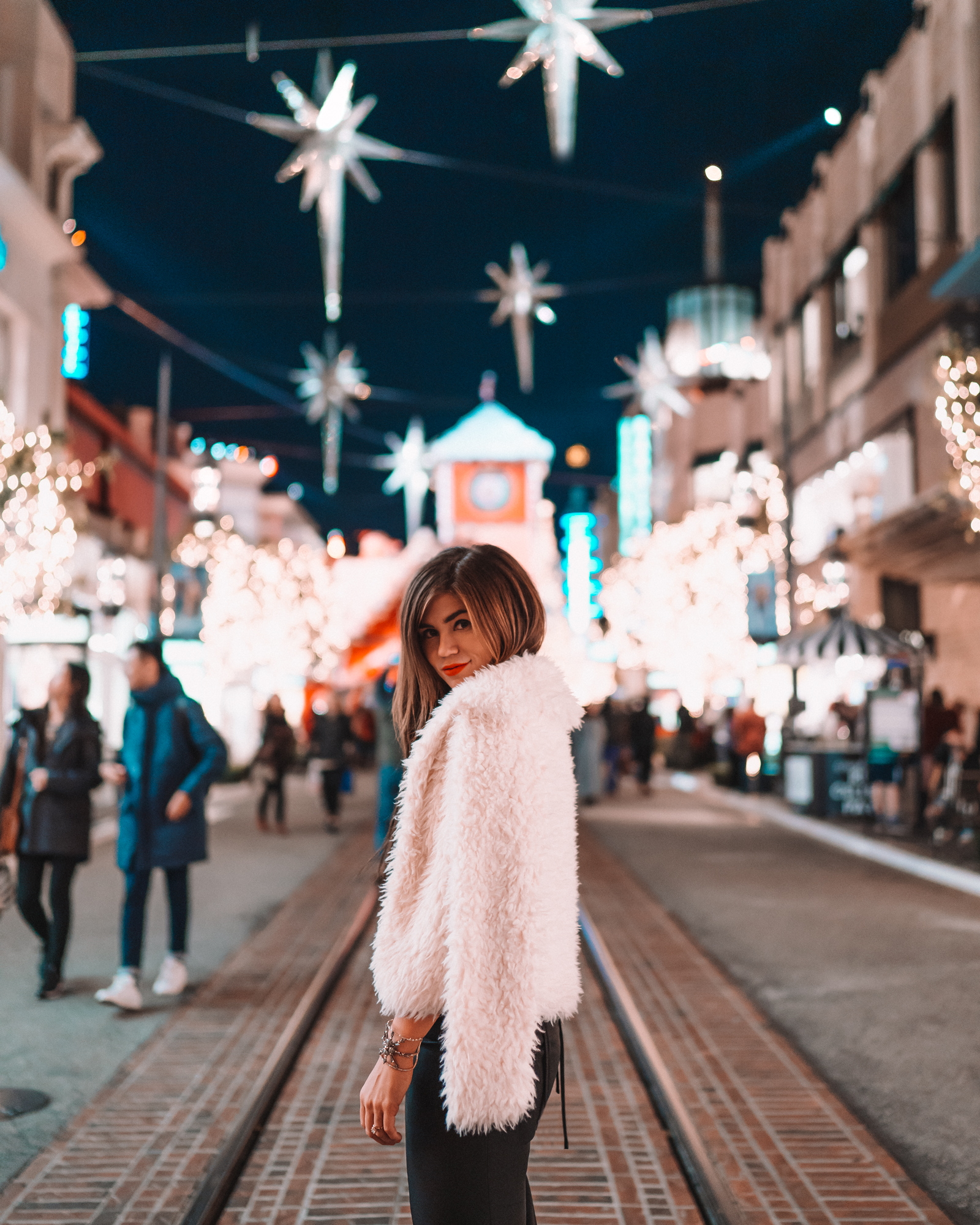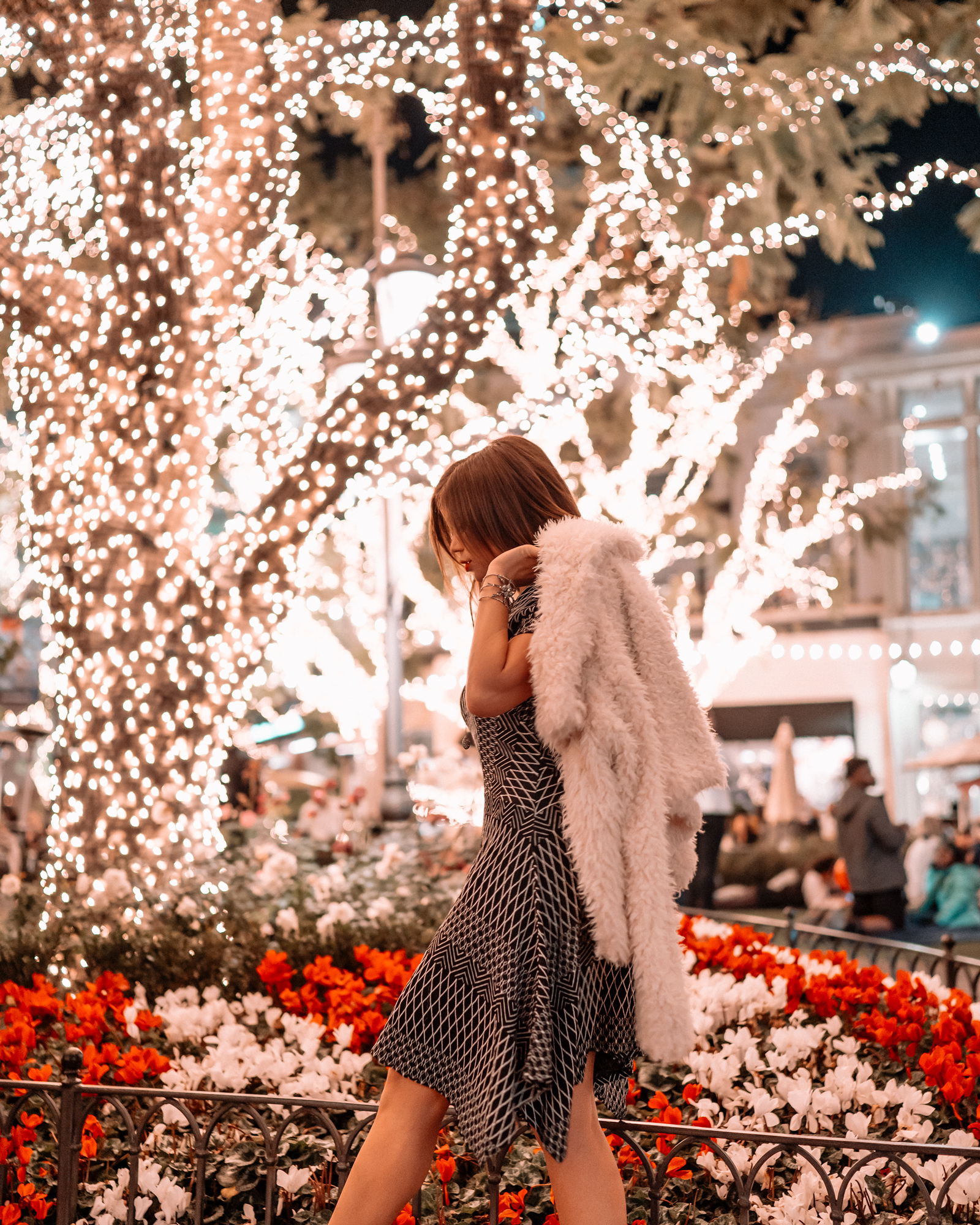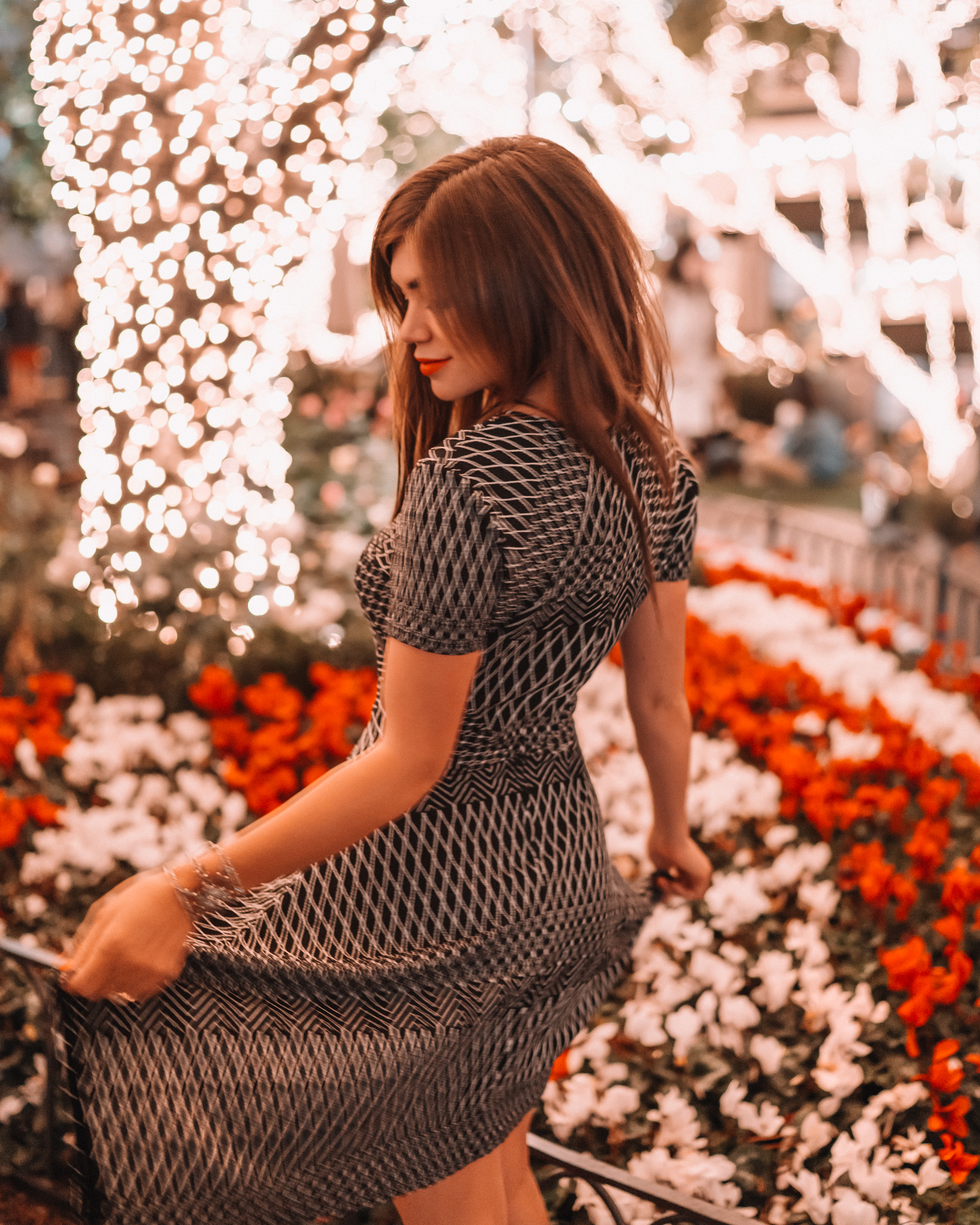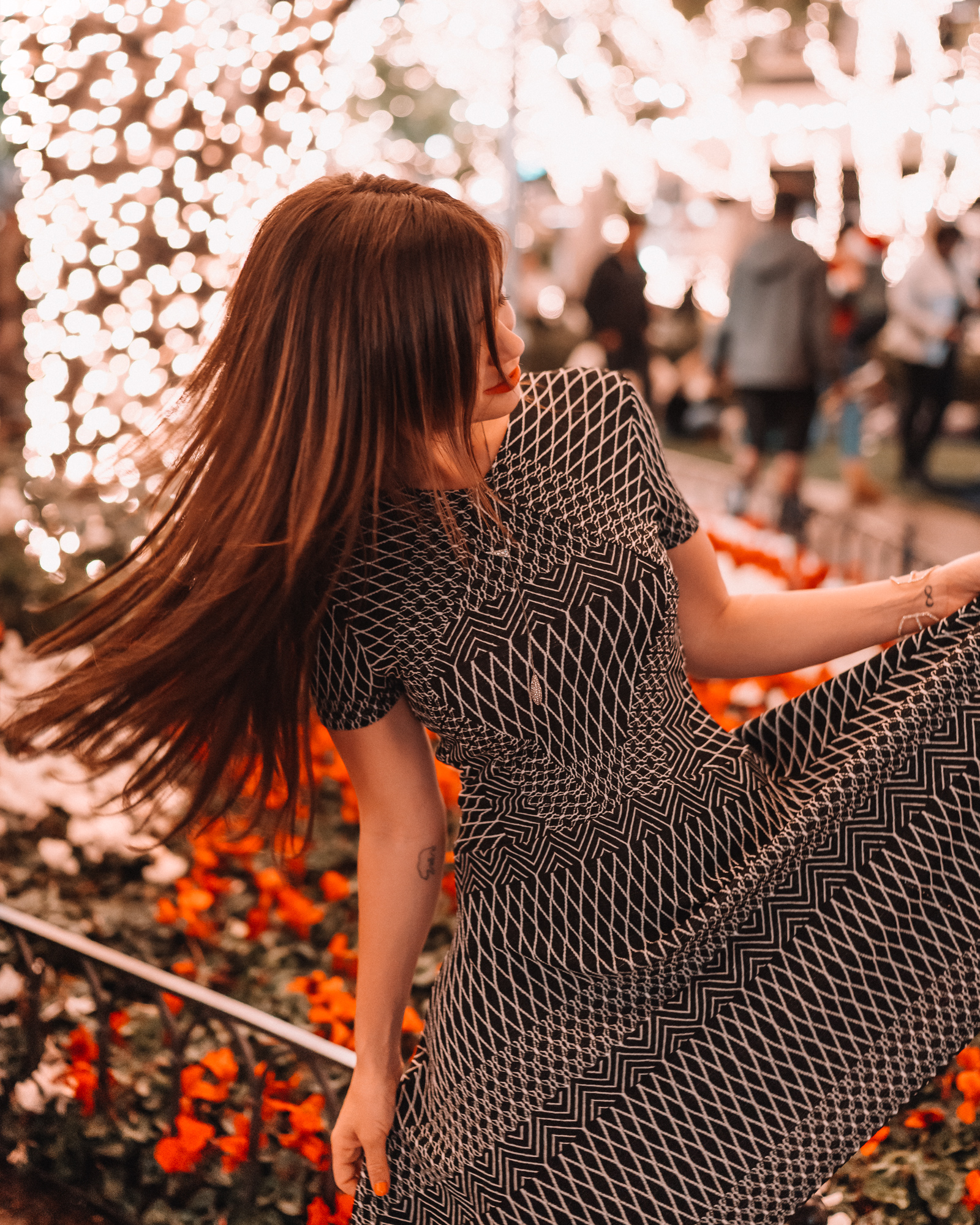 I've never met a spin skirt I didn't love!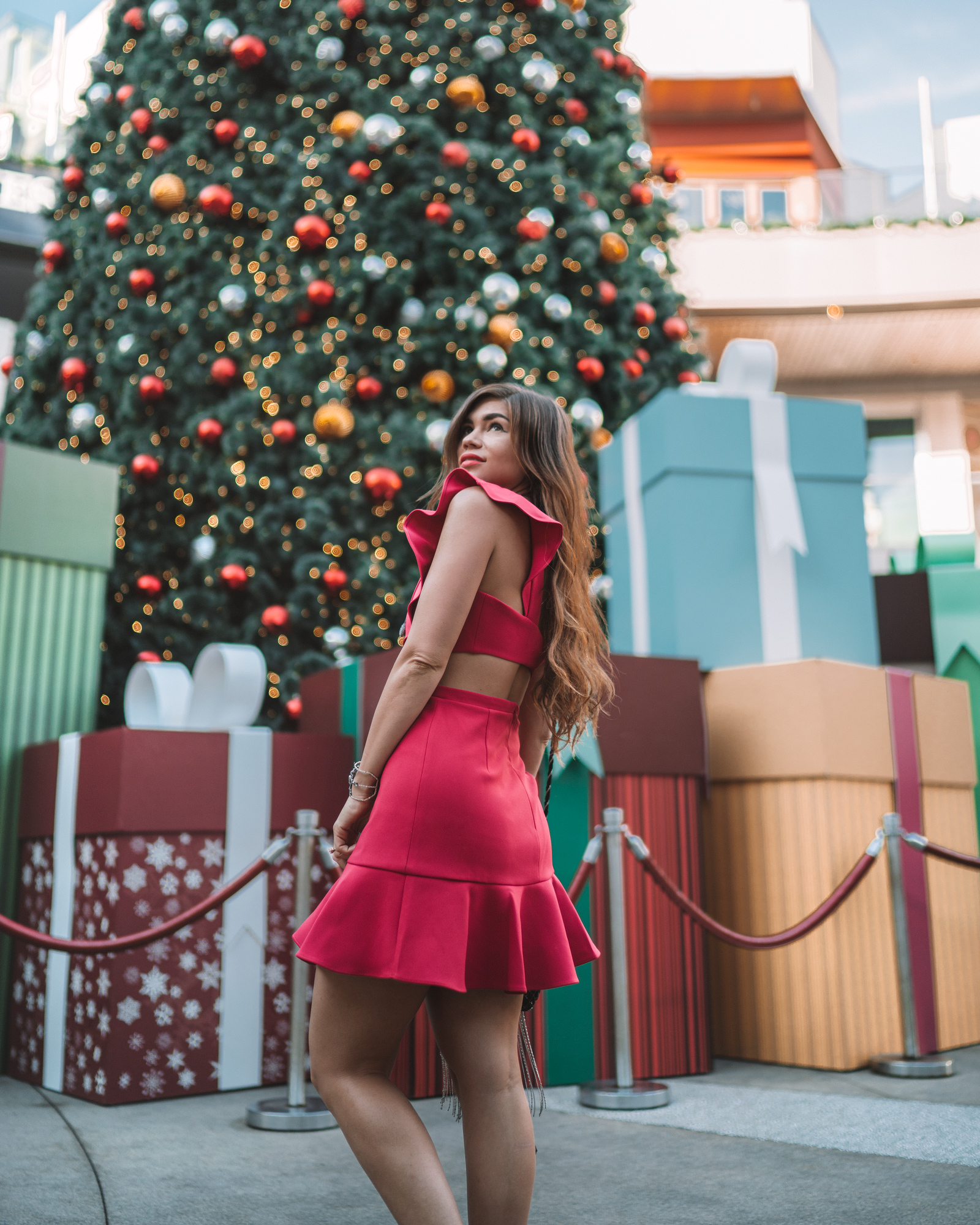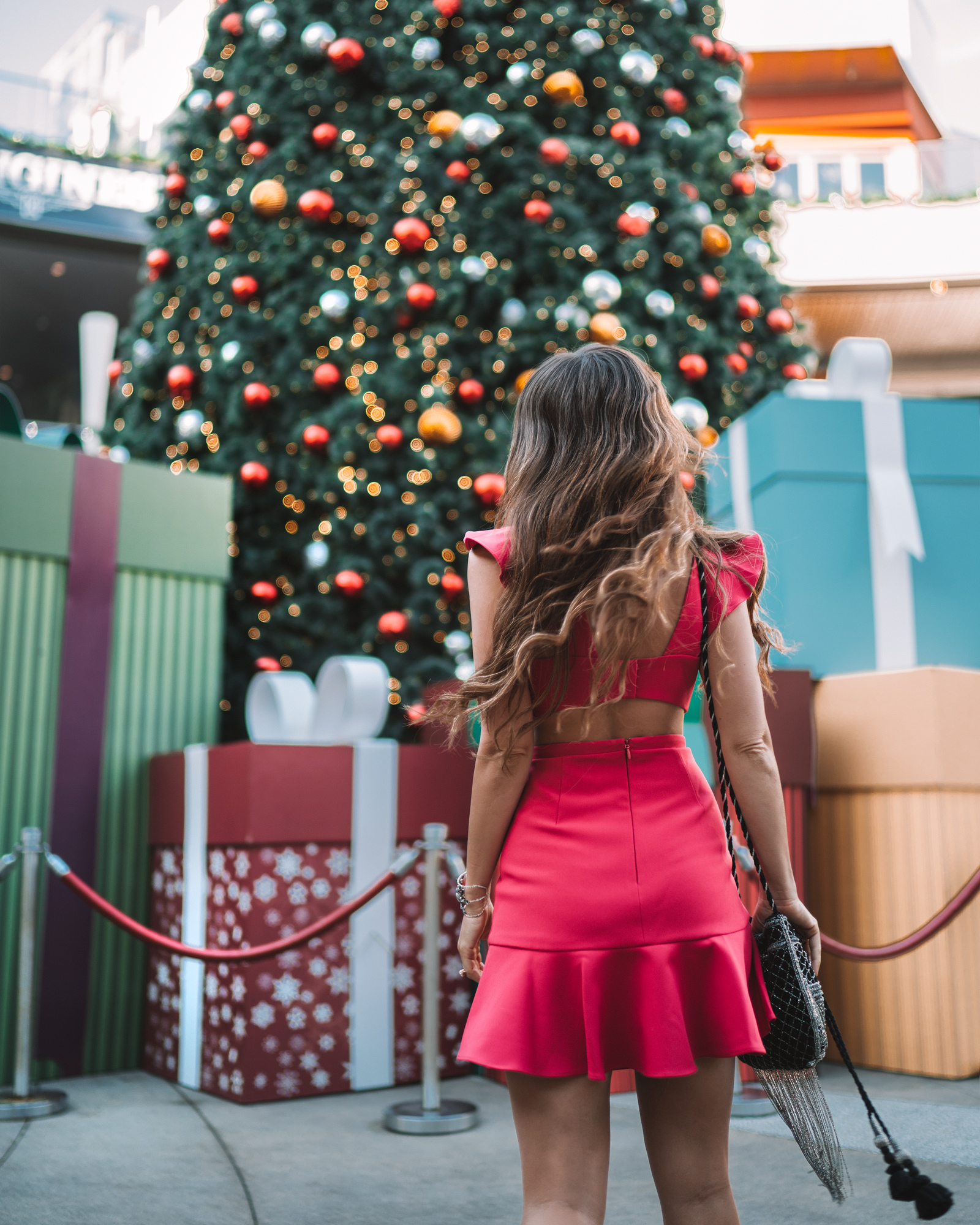 Starting at this gigantic tree and package set up. I was contemplating whether or not I could be amongst them... and then I went for it.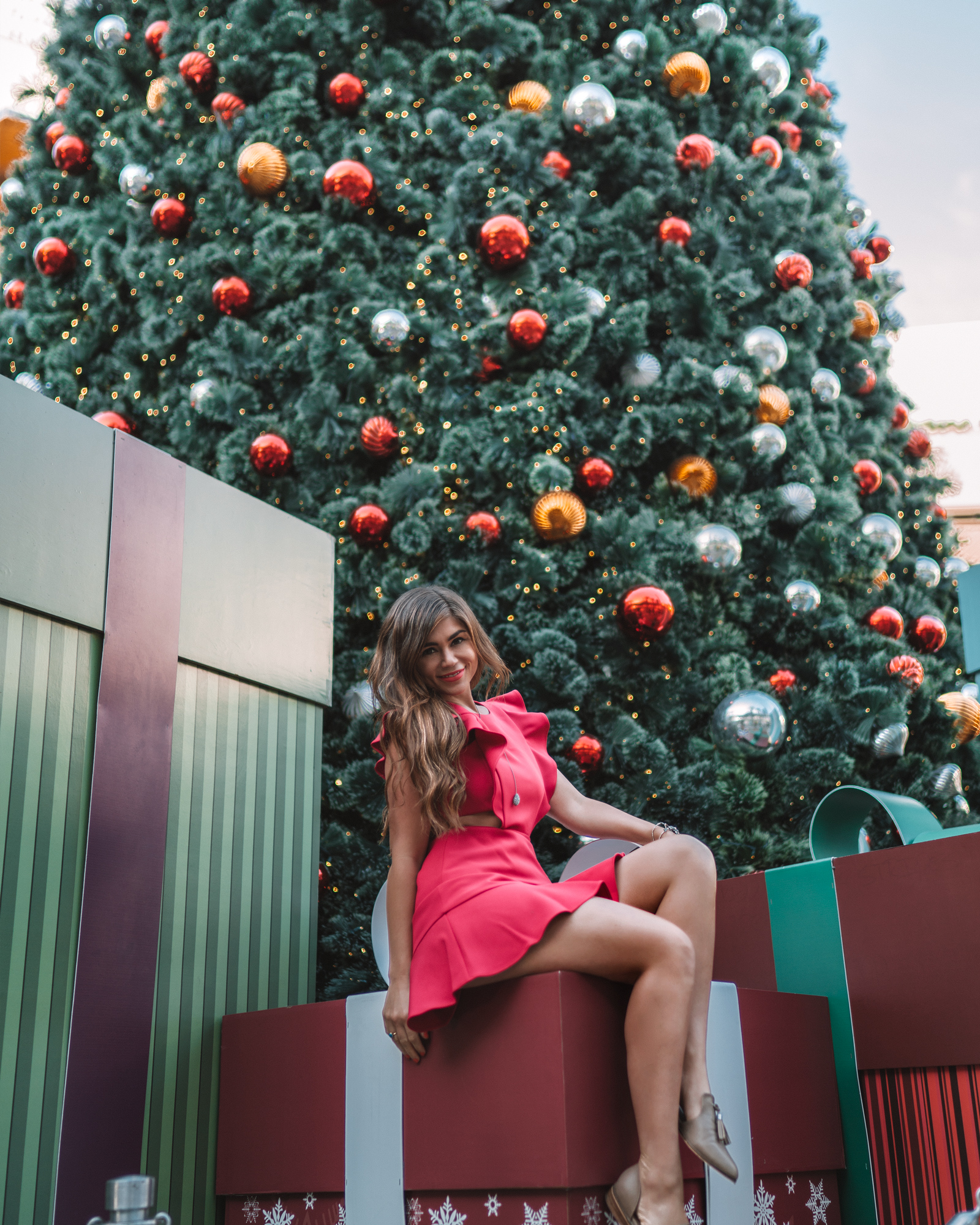 Because I'm the present!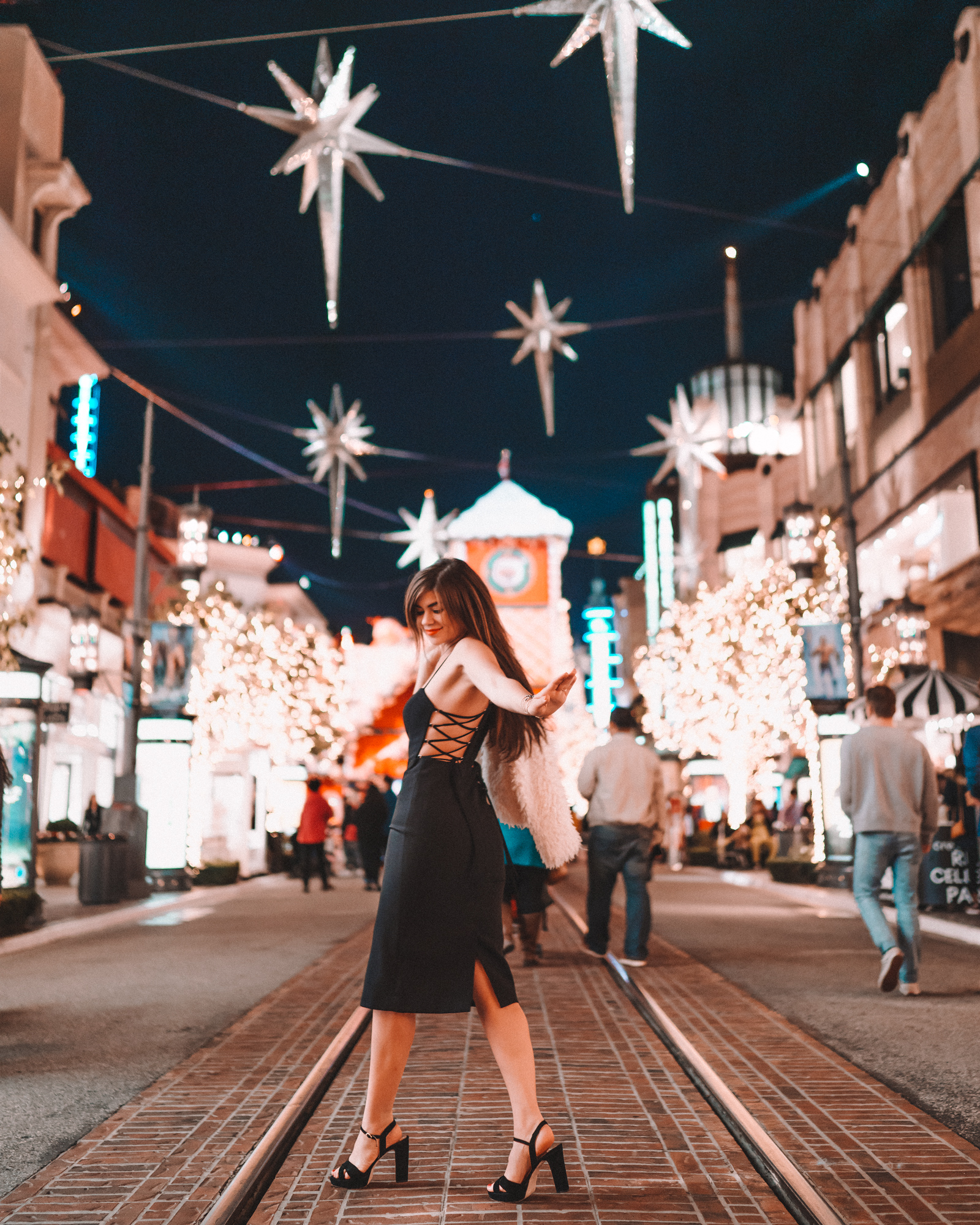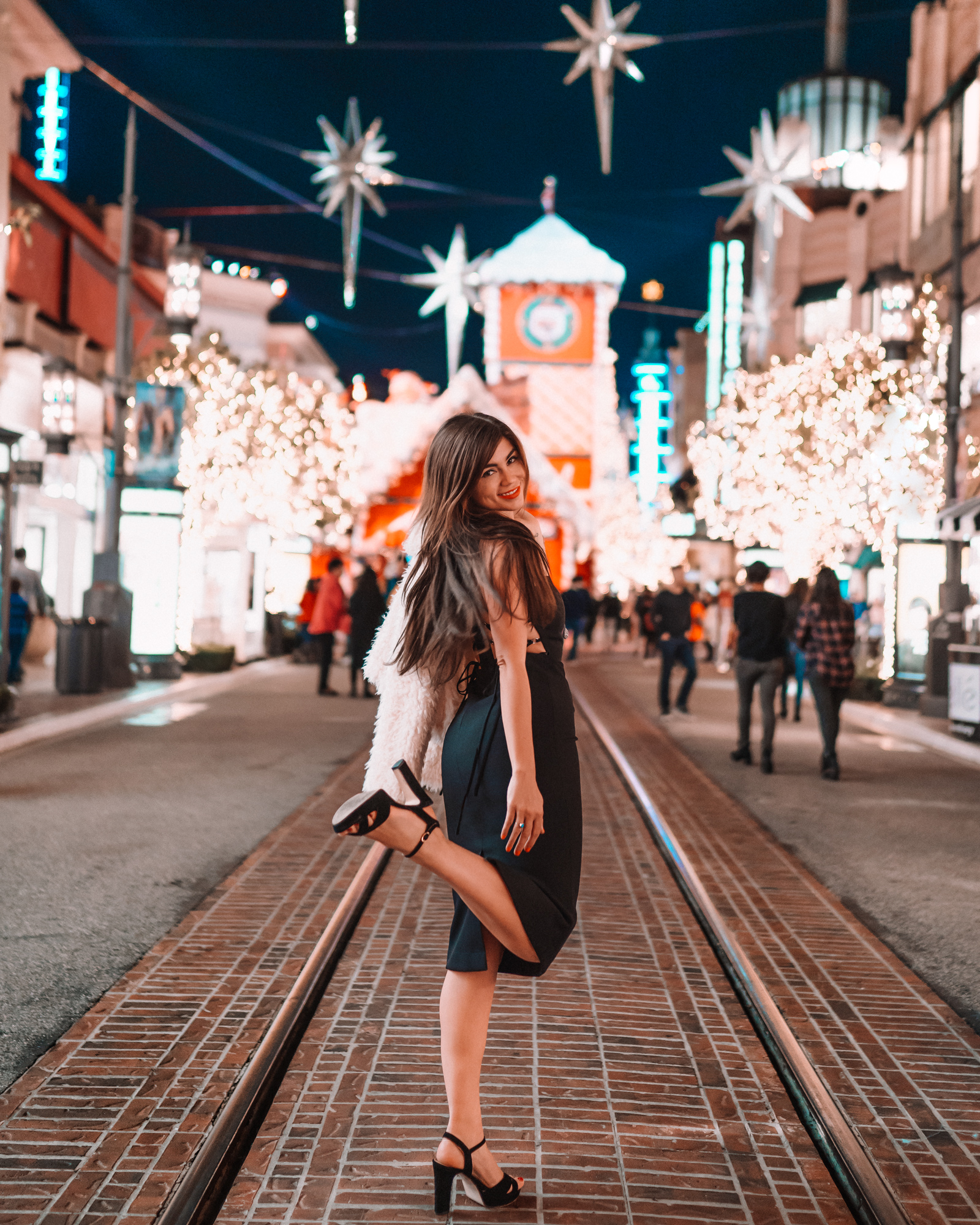 Having spent so much of December traveling to the Caribbean and other tropical places, the Holiday feel hadn't really hit me yet. But after soaking in the lights, decorations, and 100-foot Christmas trees, I am finally feeling the cheer - plus I know what I'll be wearing to all of my Christmas parties!
This post was sponsored by Macy's, all opinions are my own.
Shop This Post: