March 13, 2019 Style Wedding & Marriage
Around The World in Grace Loves Lace Wedding Dresses
I have never been one to shy away from dressing up - something that everyone that knows me and many people that don't already know about me. It started as early as I could have an opinion about pretty much anything: the year that I was 2 years old, I wore a ballet tutu over every single outfit I was dressed in. I would only wear dresses that would "spin". I refused to wear a pair of pants until the 5th grade (because pants were for boys, duh!) And now, my love for pretty dresses, full skirts, and twirling my way through everything has only grown.
So of course one of my favorite parts of being The Bride is my chance to dress up and live my wildest gown fantasies - and of course, just wearing one wedding gown was never going to be enough. Since we are waiting so long for our wedding, it felt only right that I would hold myself over with wearing a few dresses. You know, for the practice.
I took the chance to take a a couple of beautiful gowns from Grace Loves Lace with us on our most recent adventures: The Sol and The Menha. I packed both of these beauties in my suitcase across Barbados, South Africa, and Palm Springs to wear and shoot and run around feeling like a princess in. We aren't having many weddings all around the world - but I am loving feeling like we are!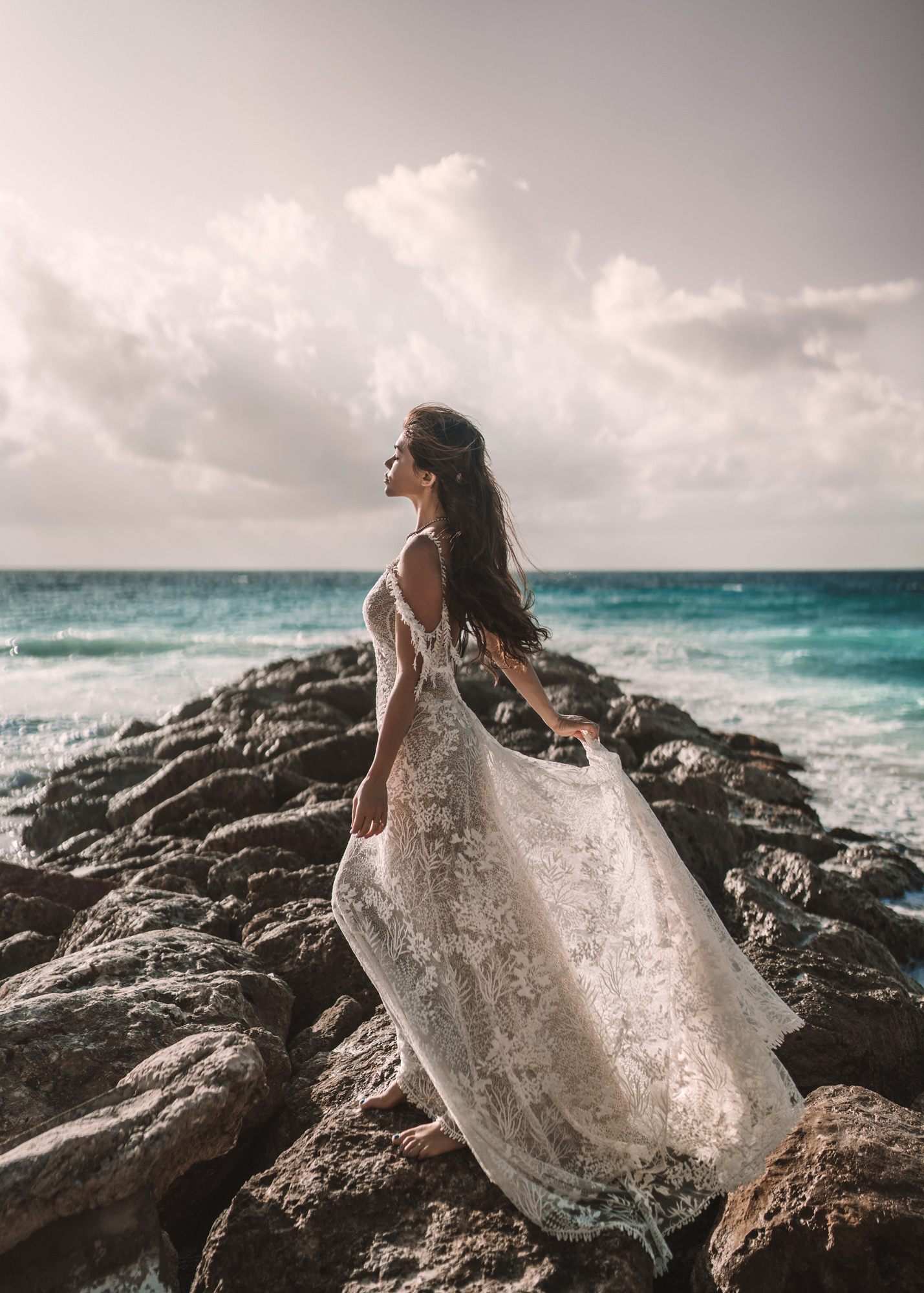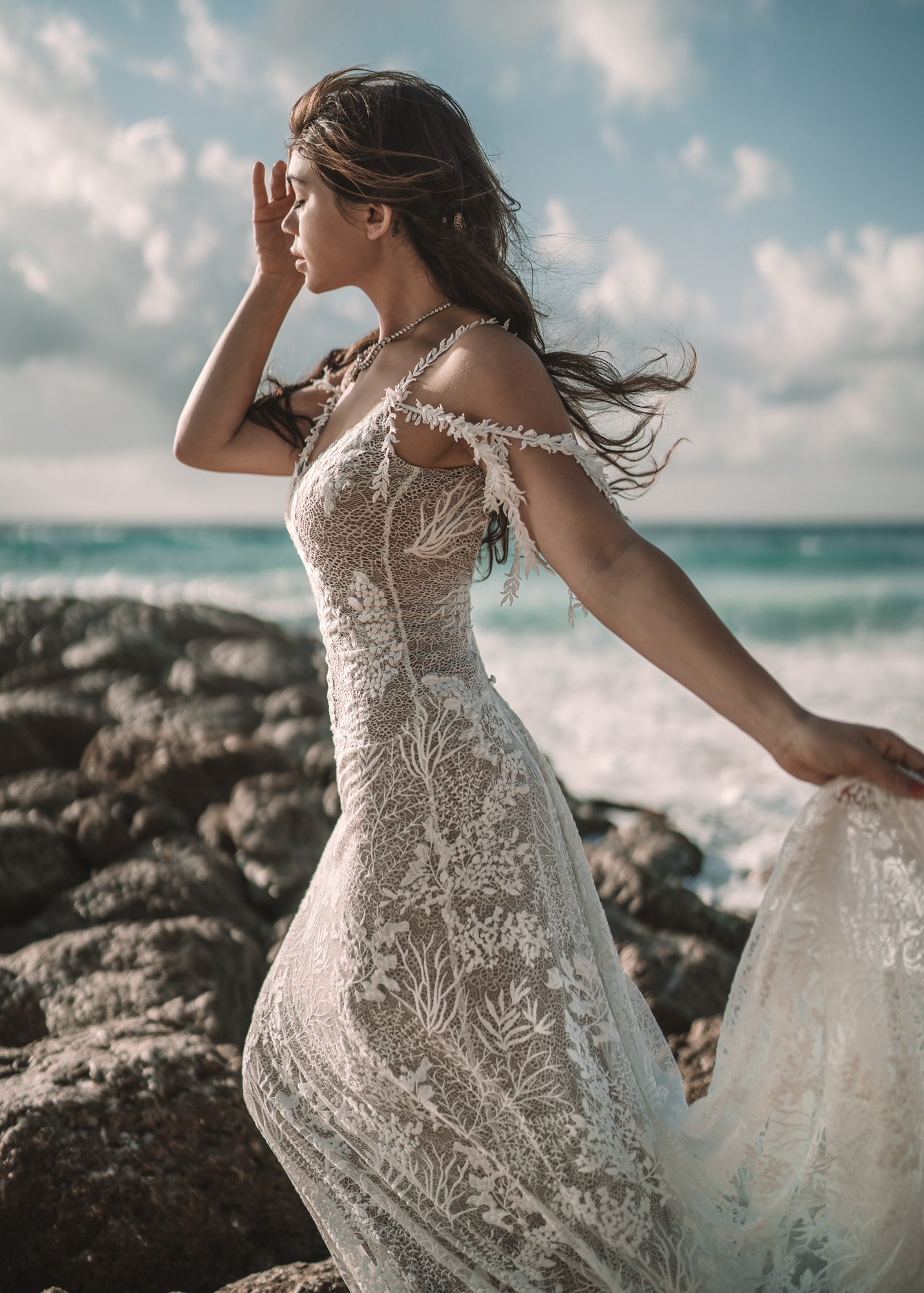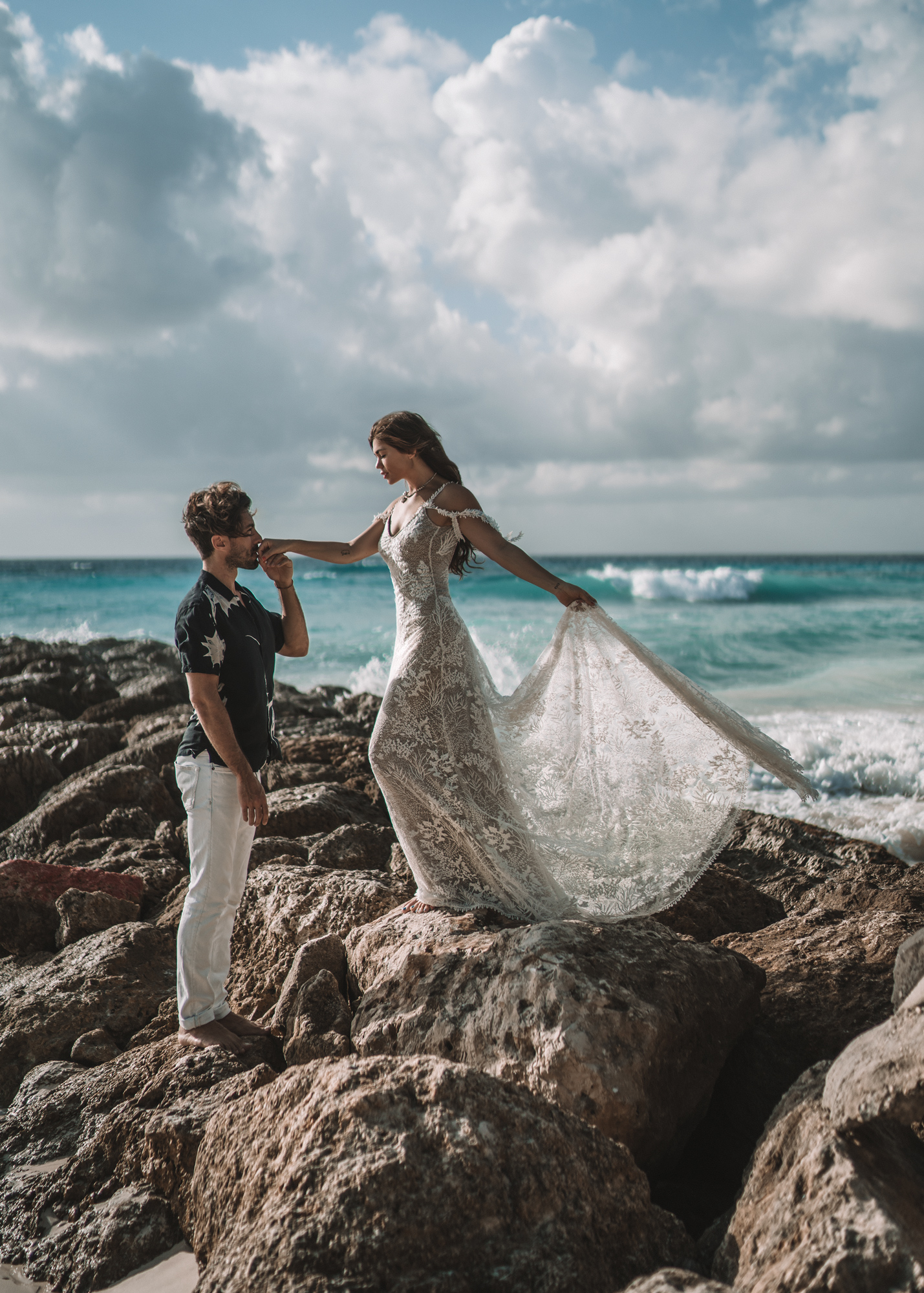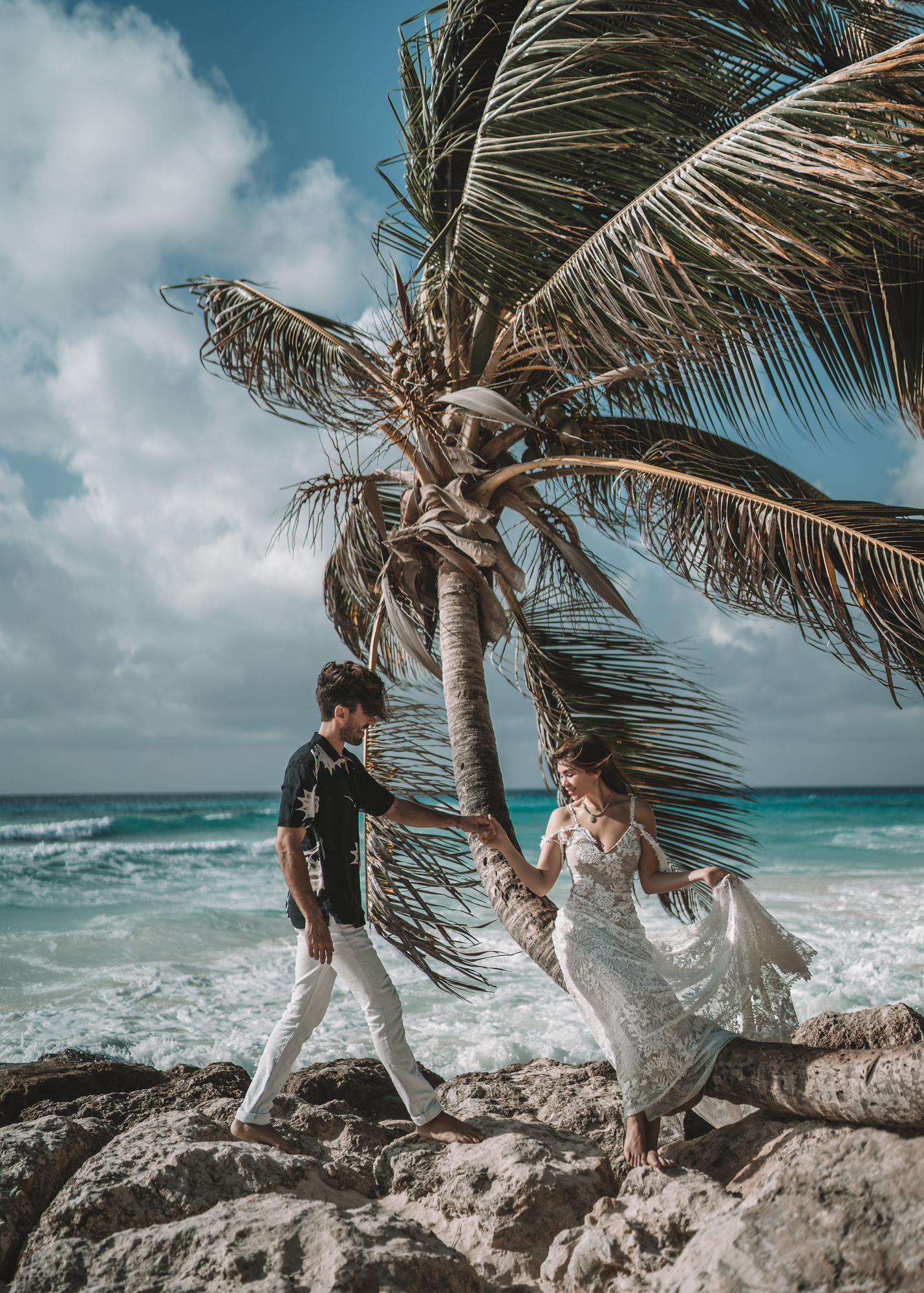 Windy mornings in Barbados. I have had this dress saved on my wedding Pinterest for years now, it was amazing to finally try it on!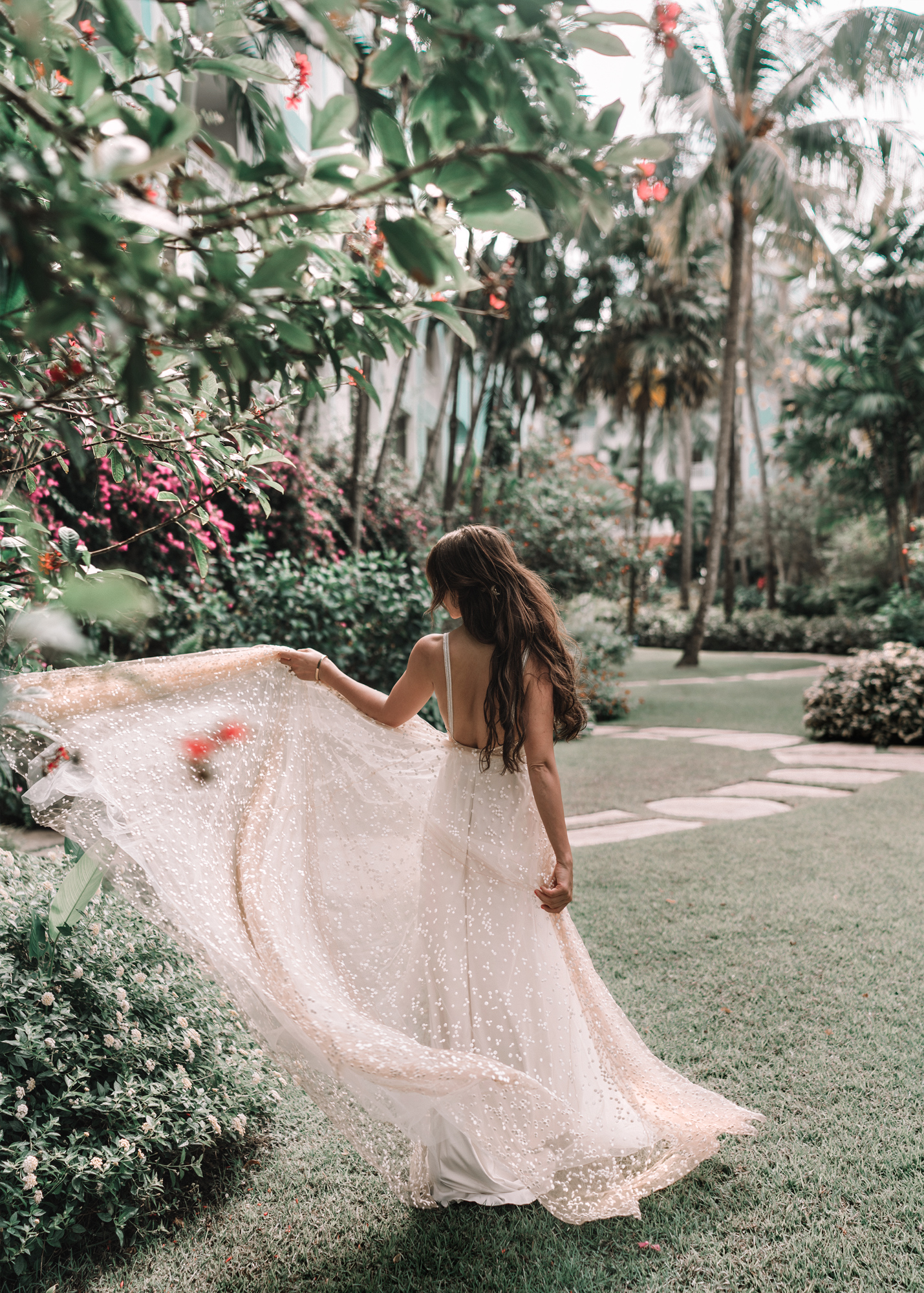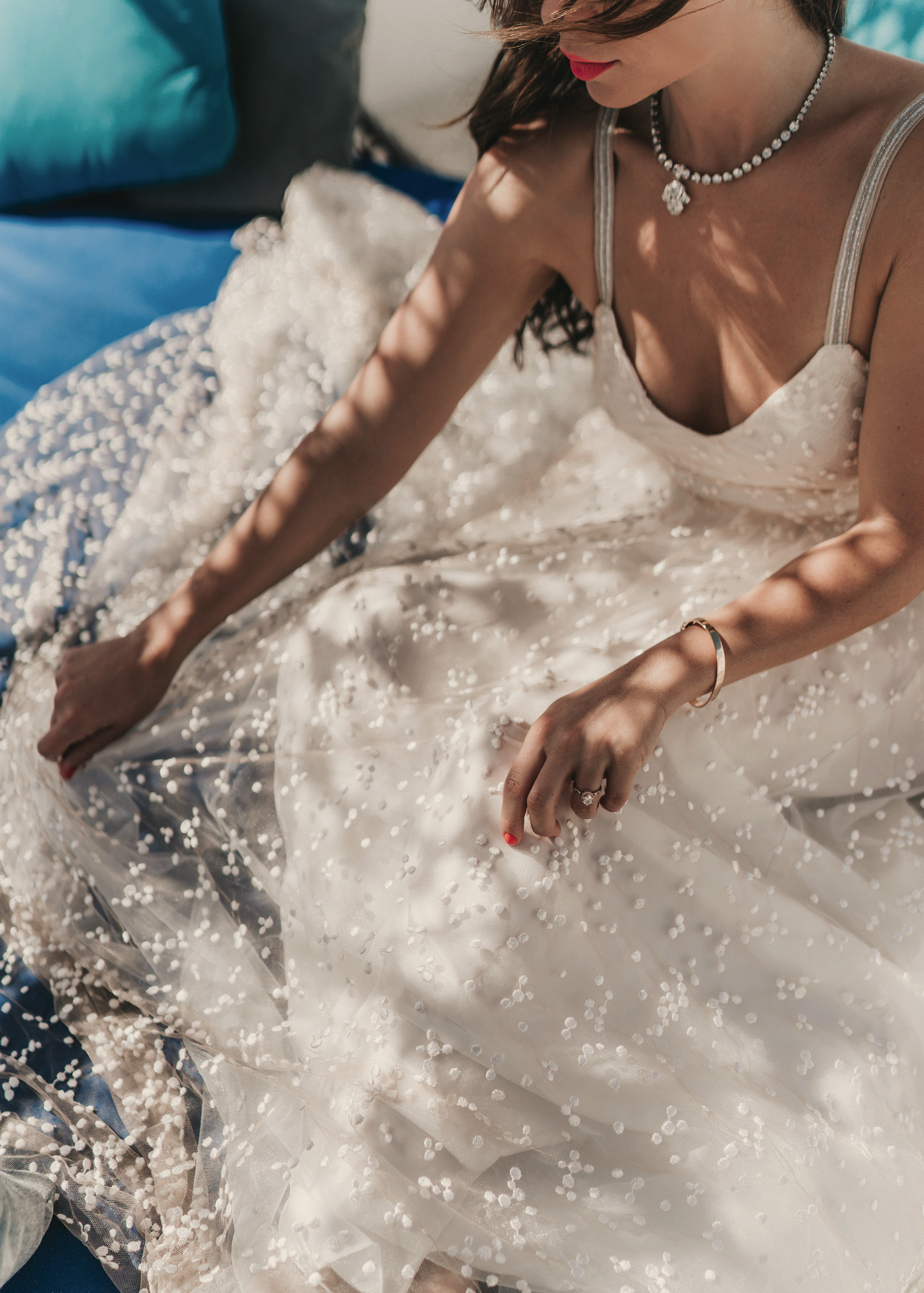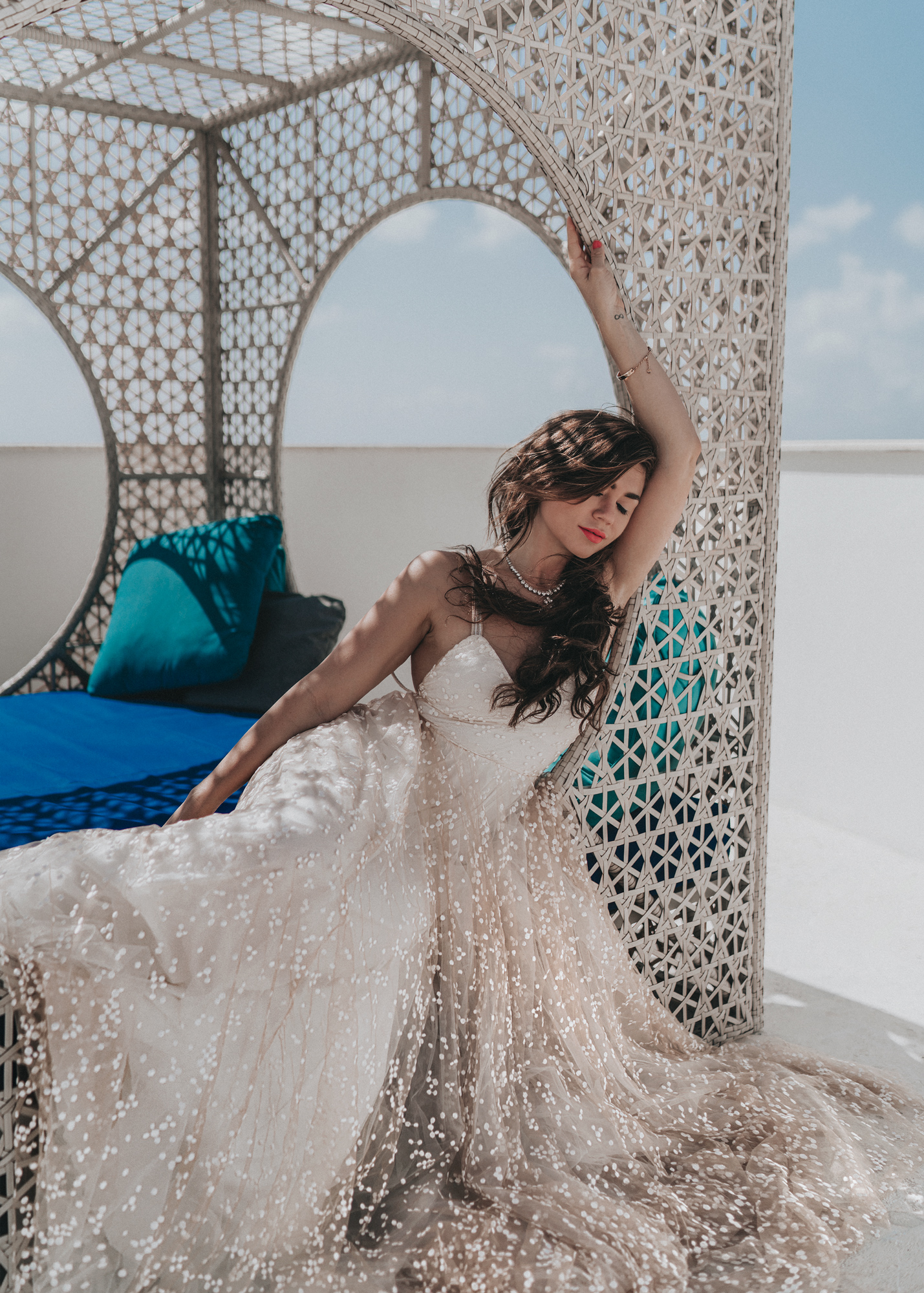 I loved this dress for the way it looked like it was made of a million stars.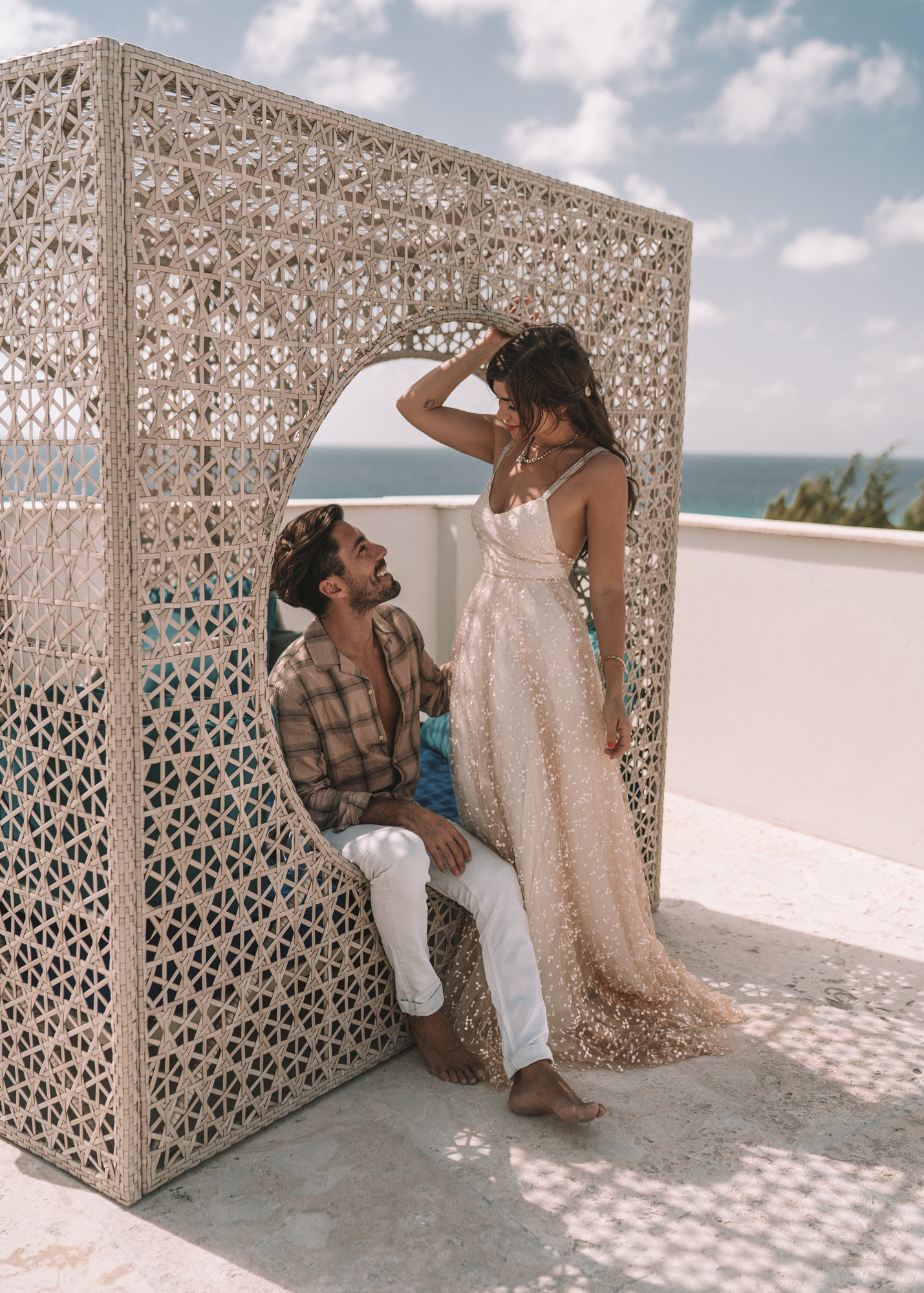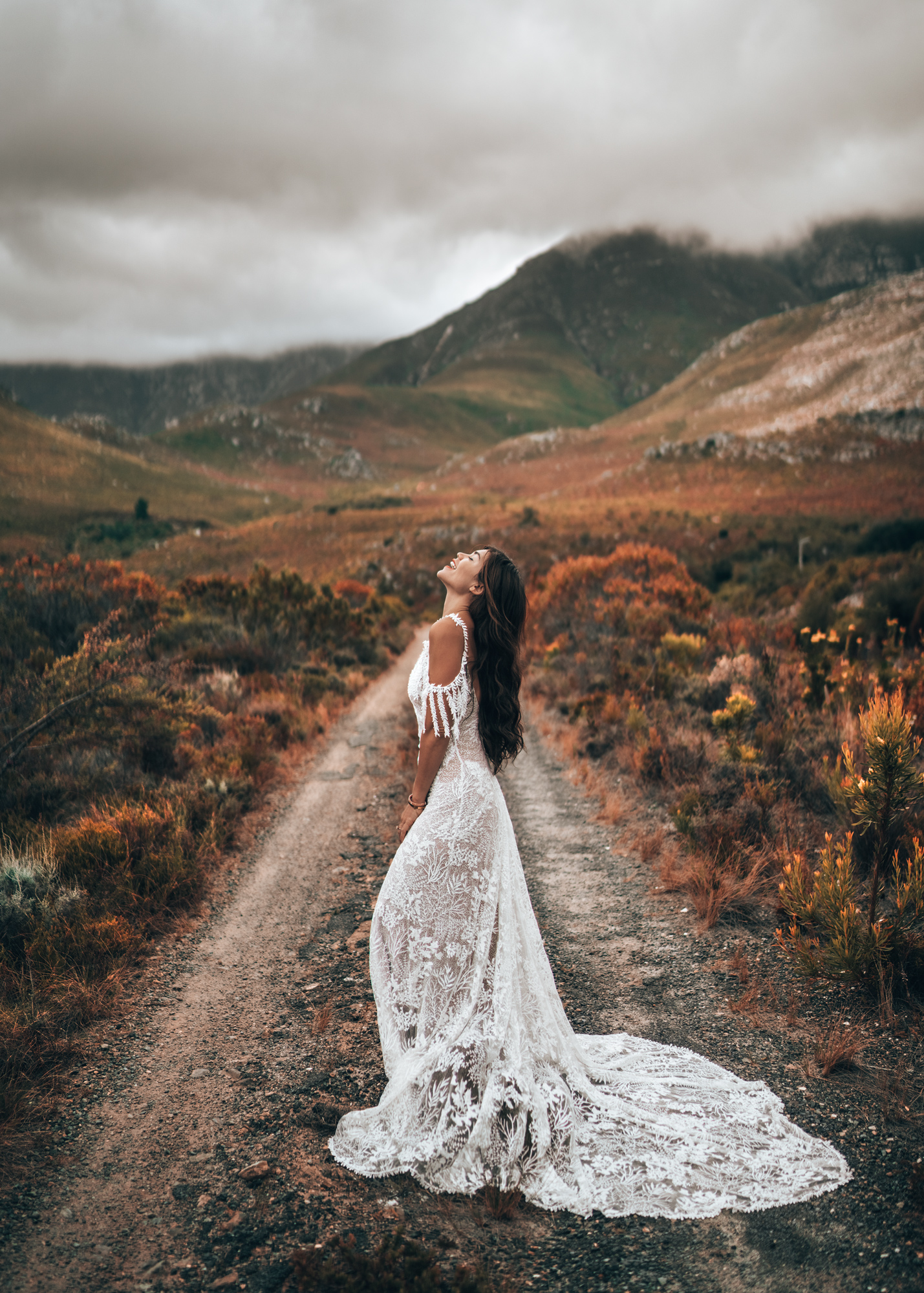 Out in the wild wonders just outside of Cape Town, South Africa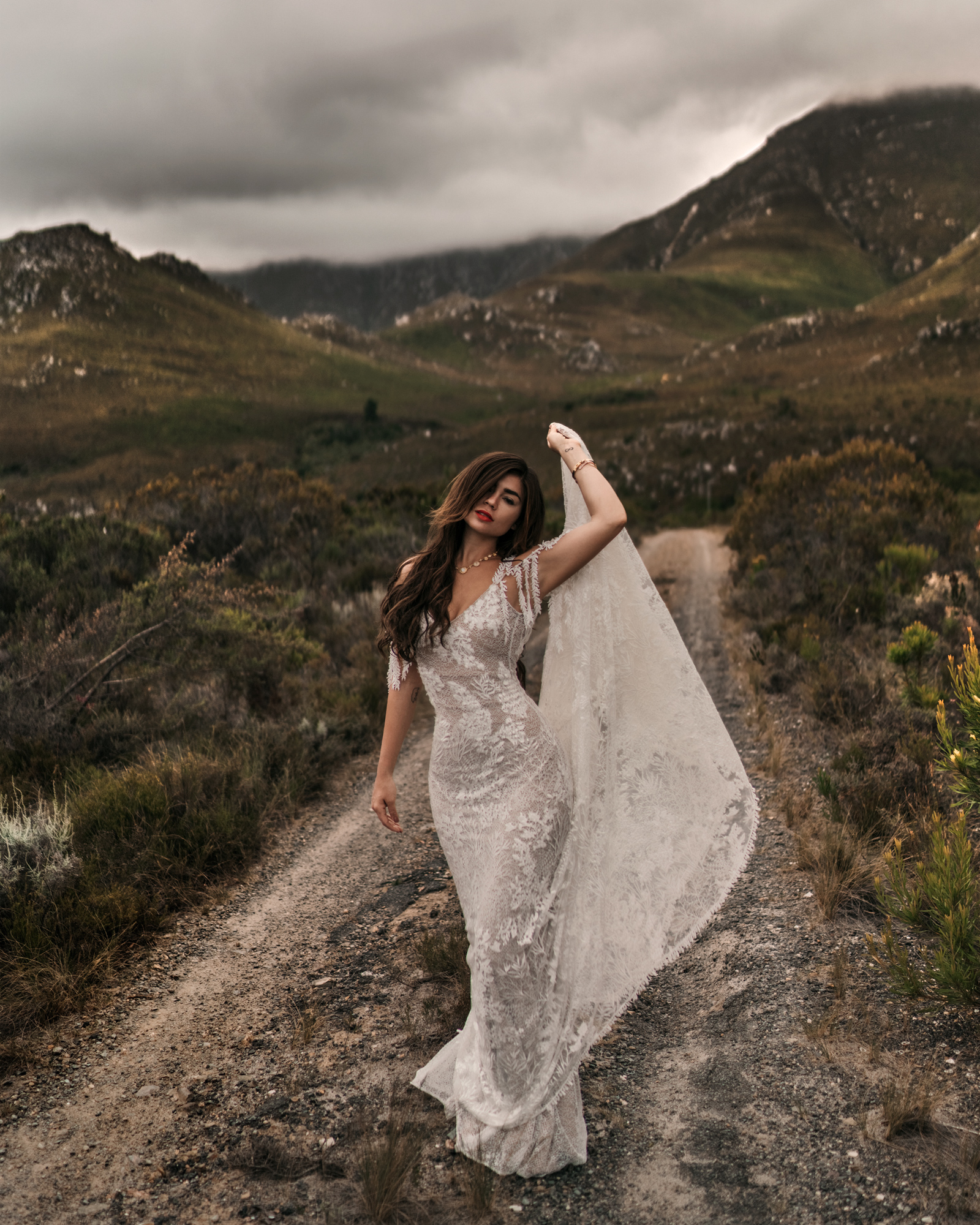 O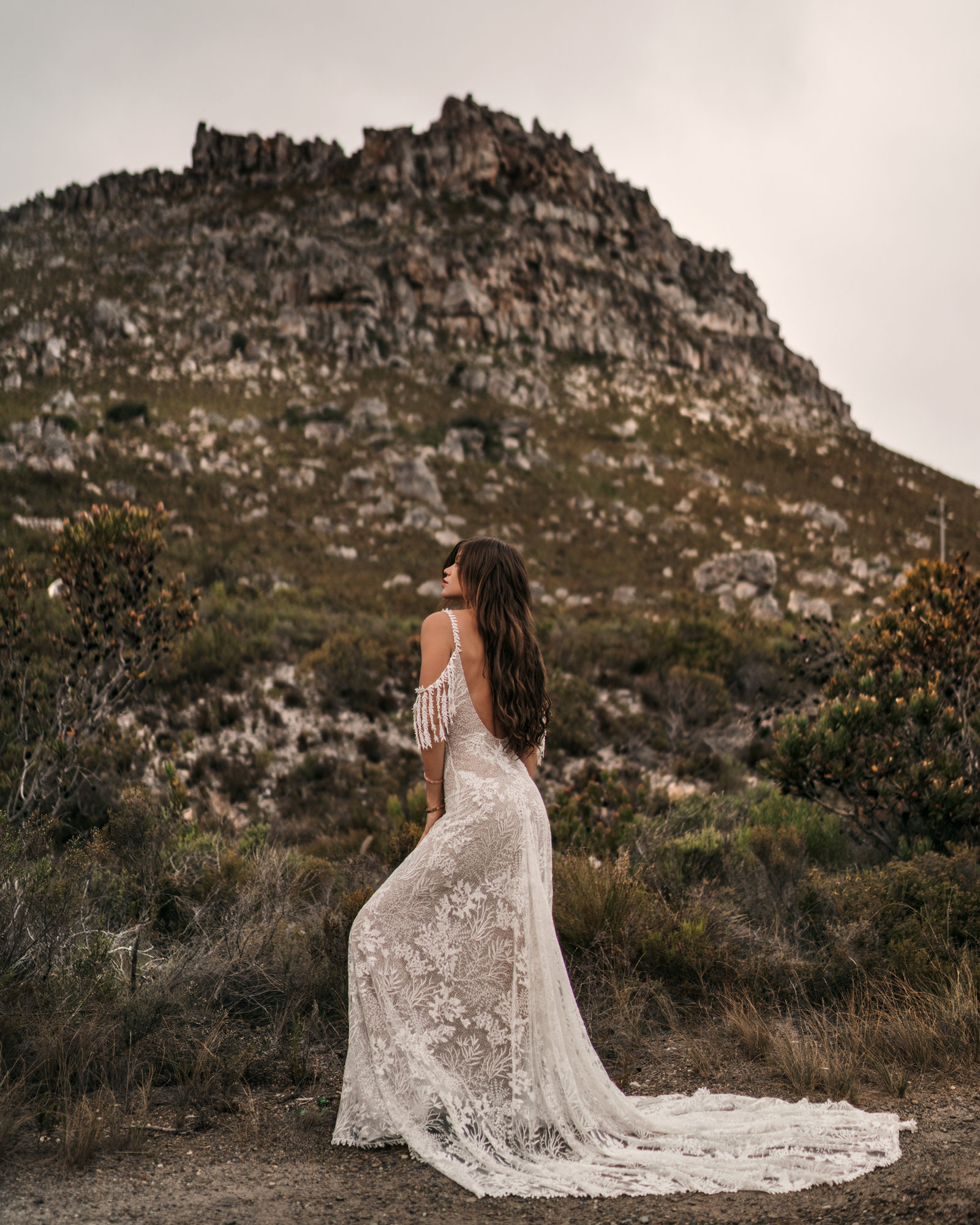 The scenery in this country is just stunning and endless and varied and absolutely incredible.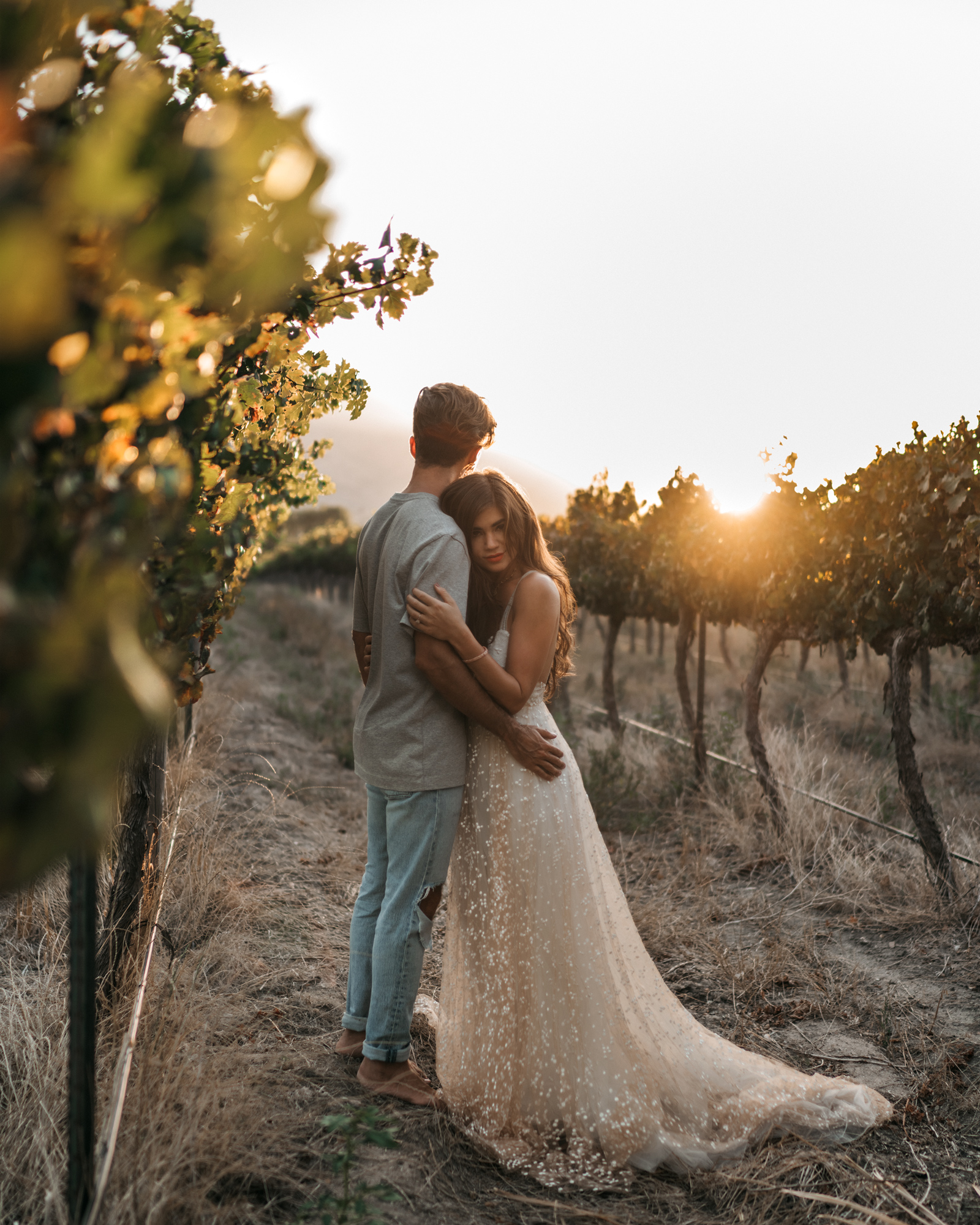 Just an hour's drive from the wild mountain roads, there are vineyards tucked in a valley surrounded by mountains. The winelands near Cape Town look more like you're in Europe than Africa.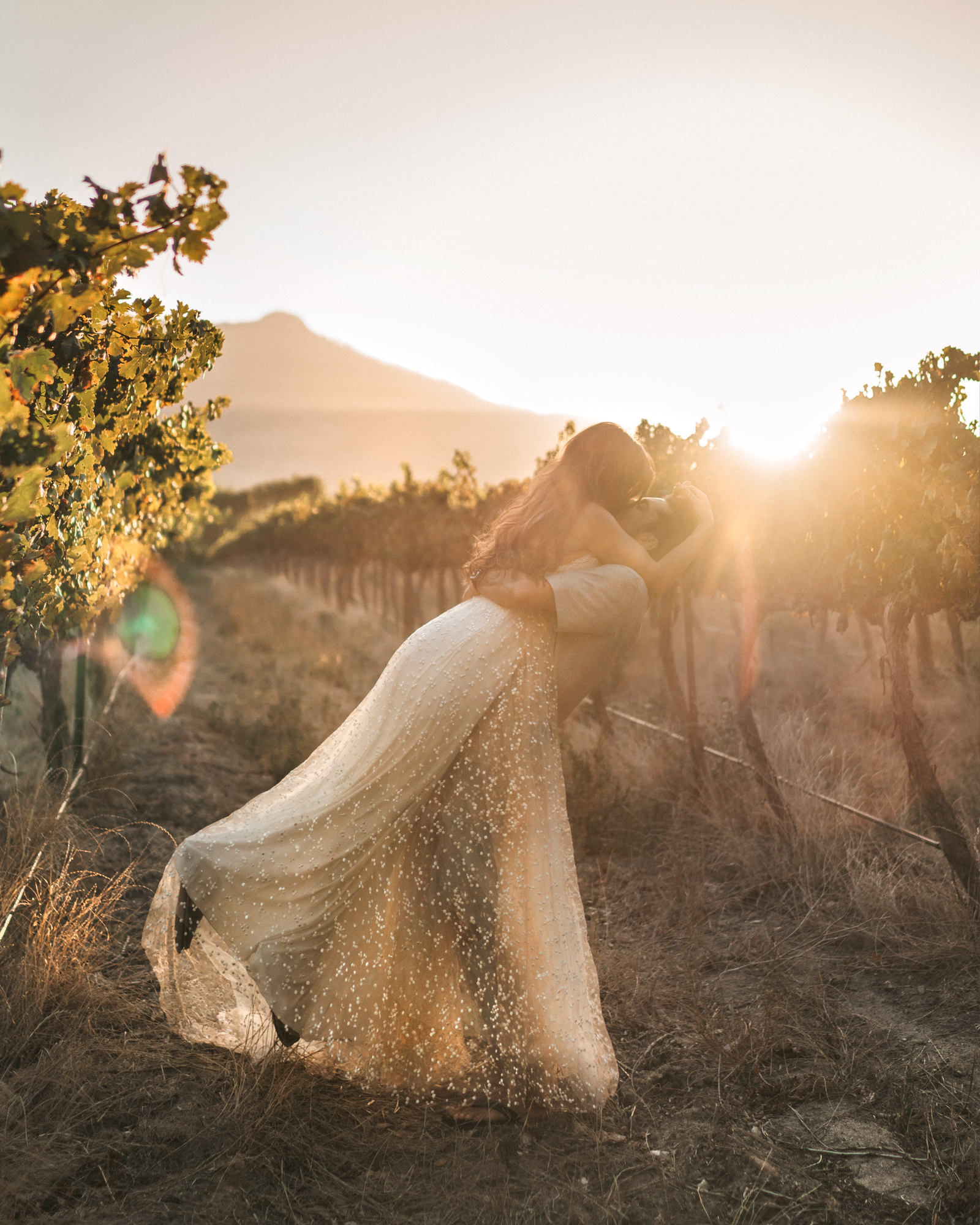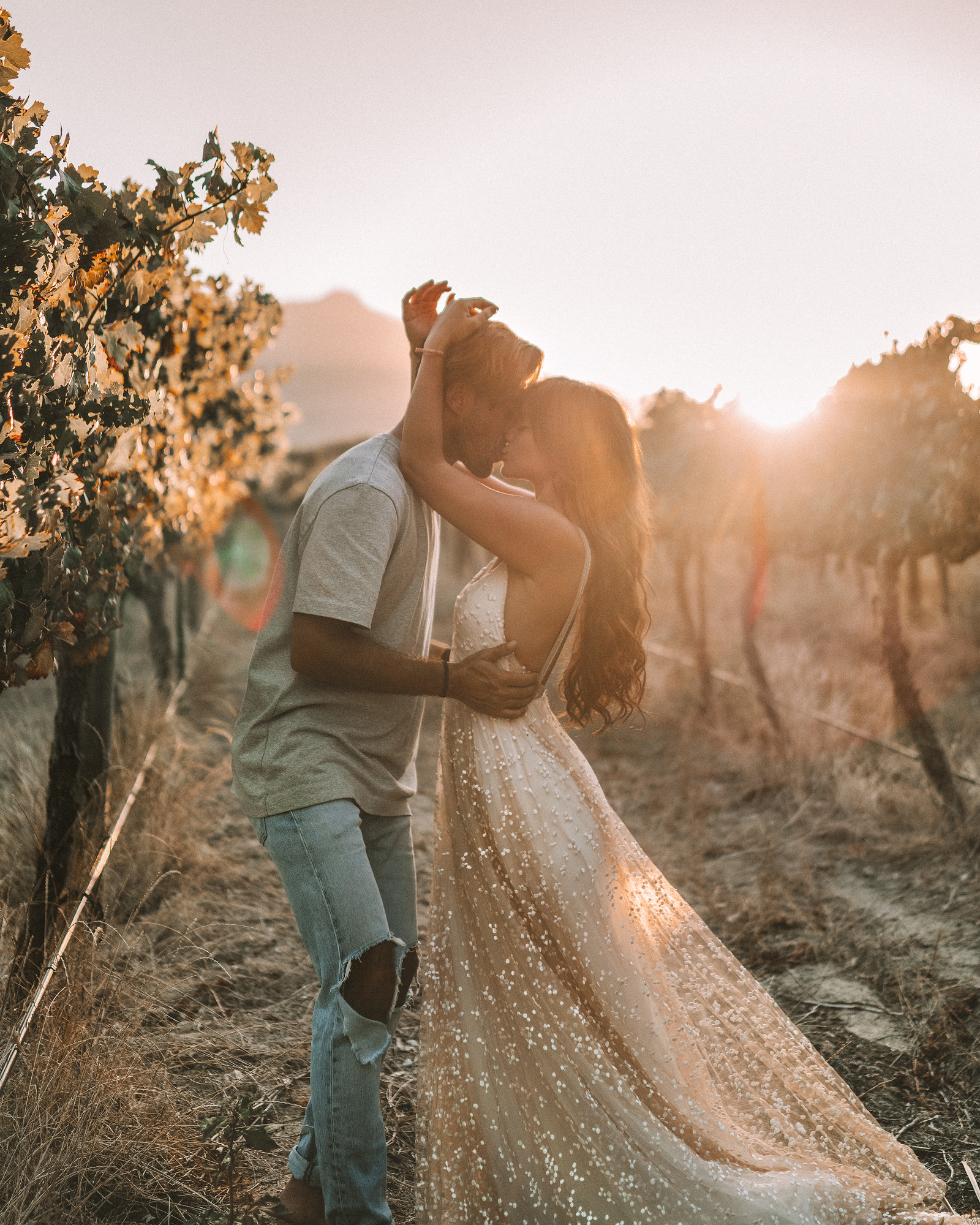 And of course, our wedding isn't just about getting dressed up and partying - it's about the life we have built together and will continue to build.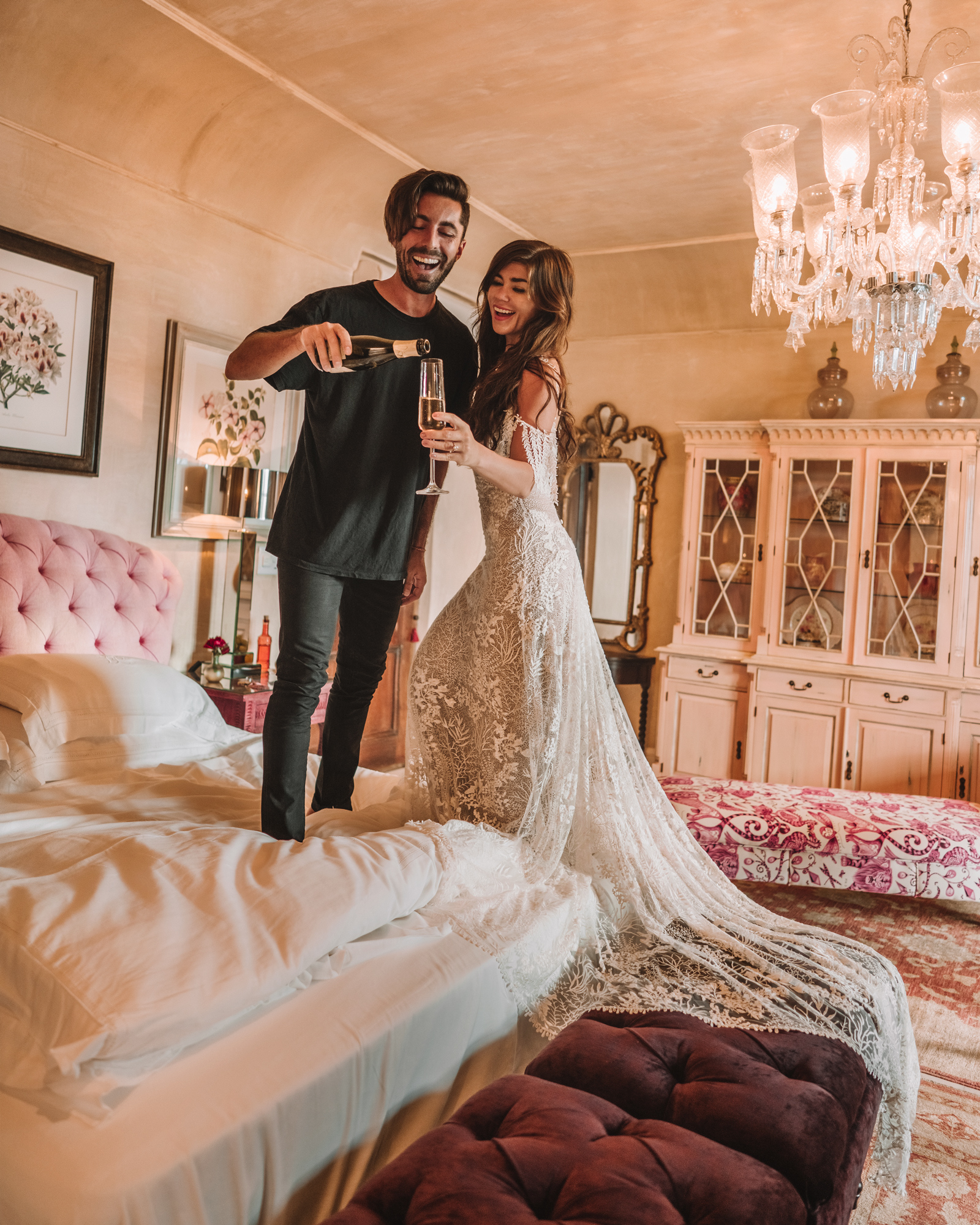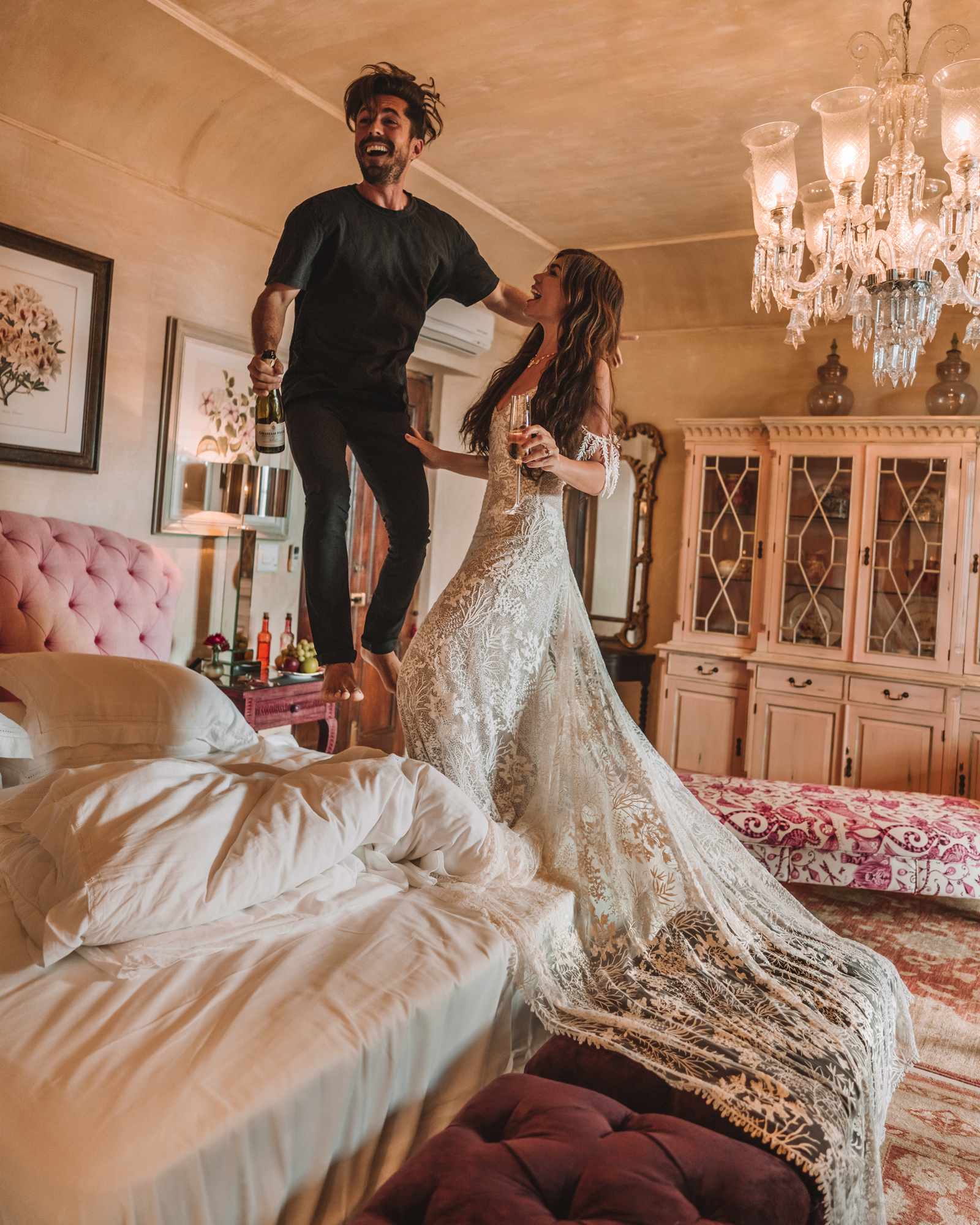 And of course, lots and lots of Champagne!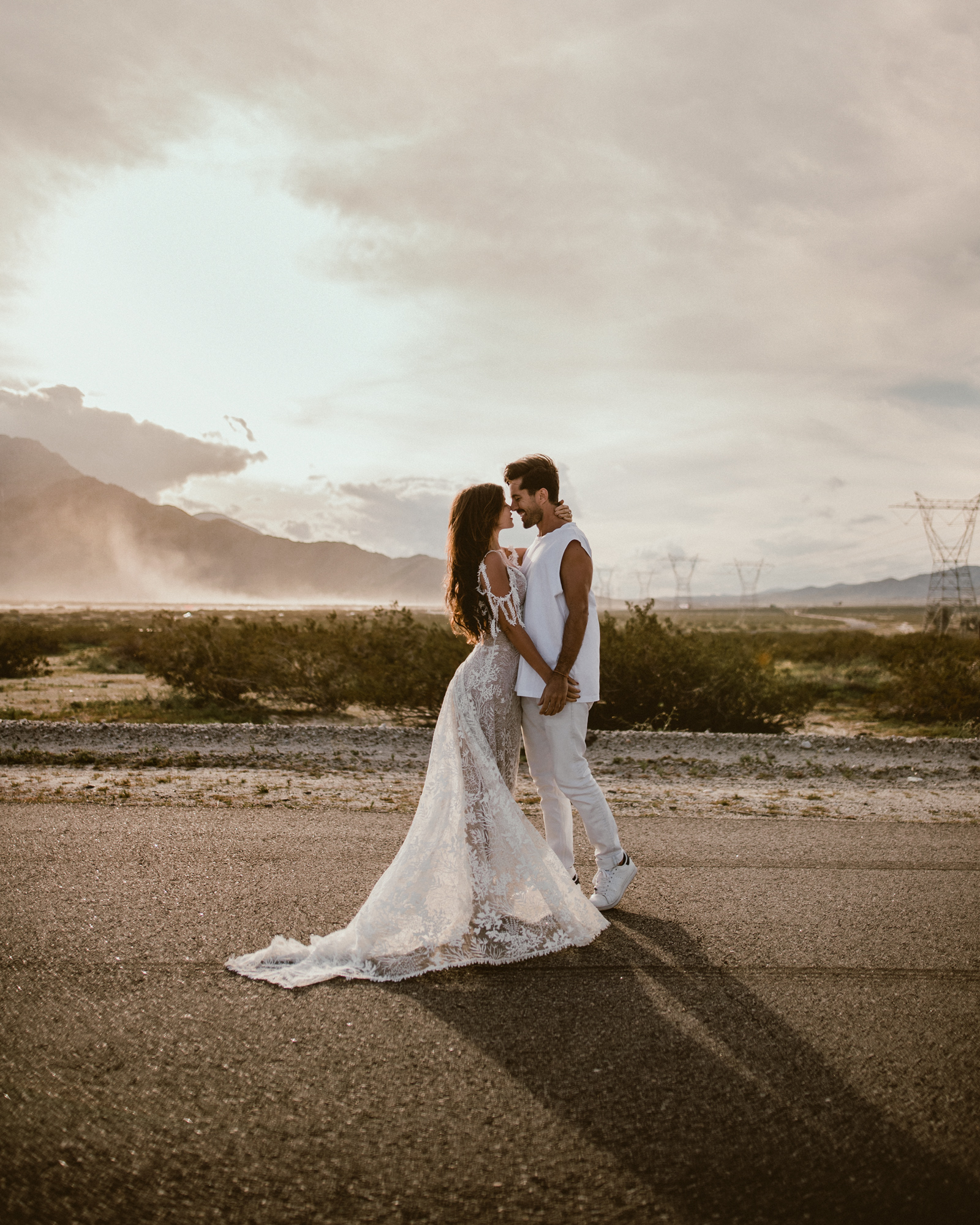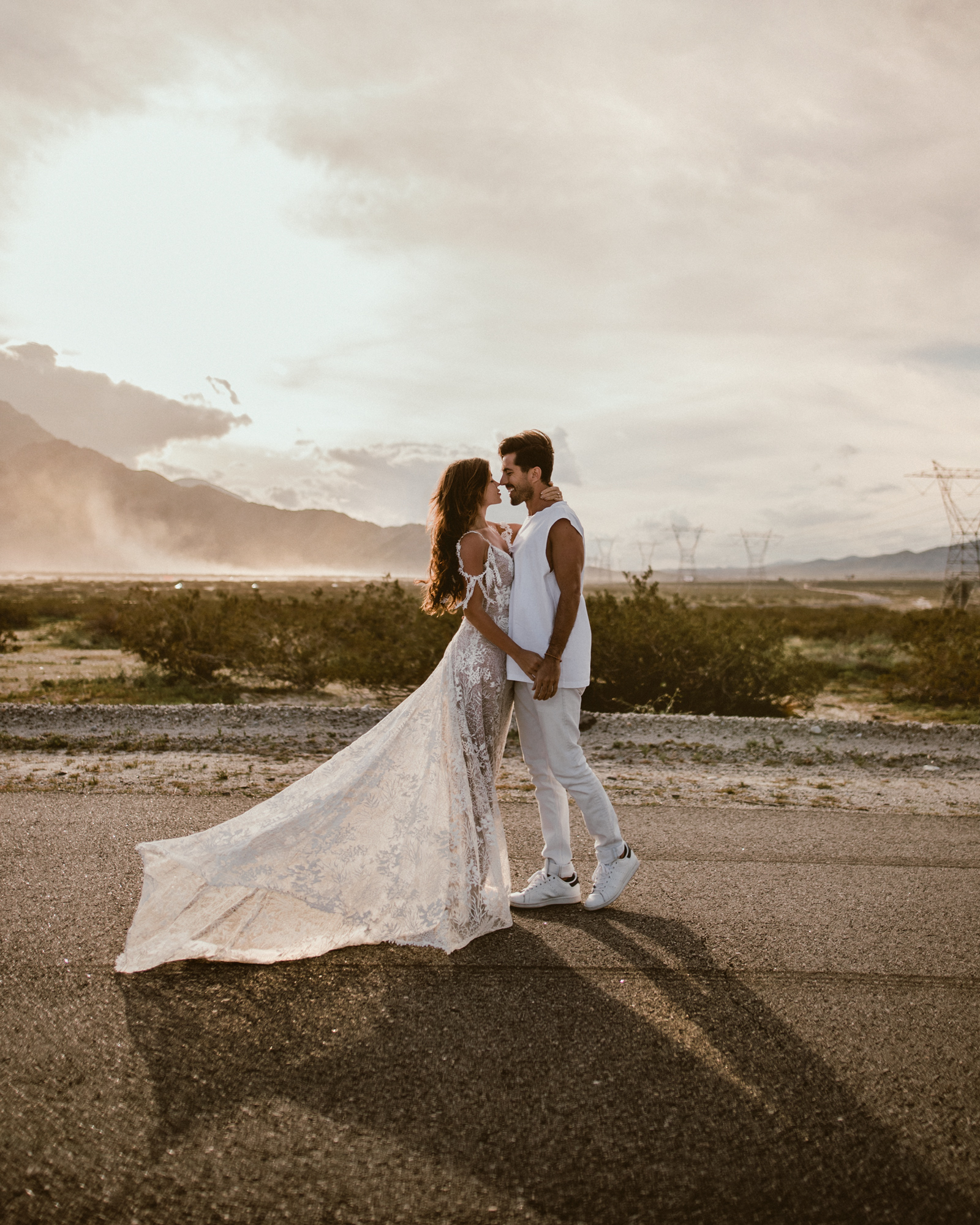 Our last stop with this stunning gown was the desert just outside of Palm Springs - one of our favorite places and somewhere that is so special to us, and was second choice for our wedding destination.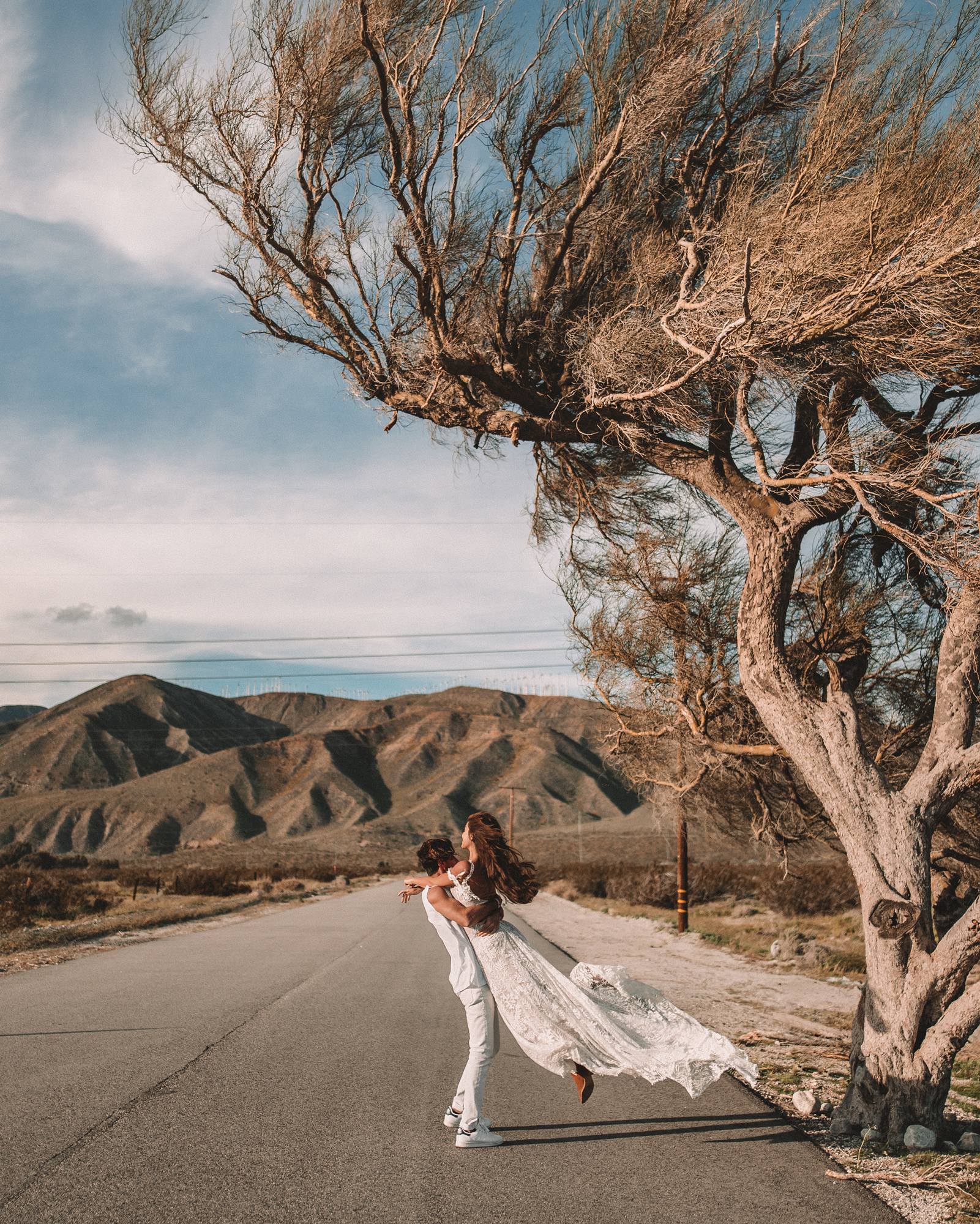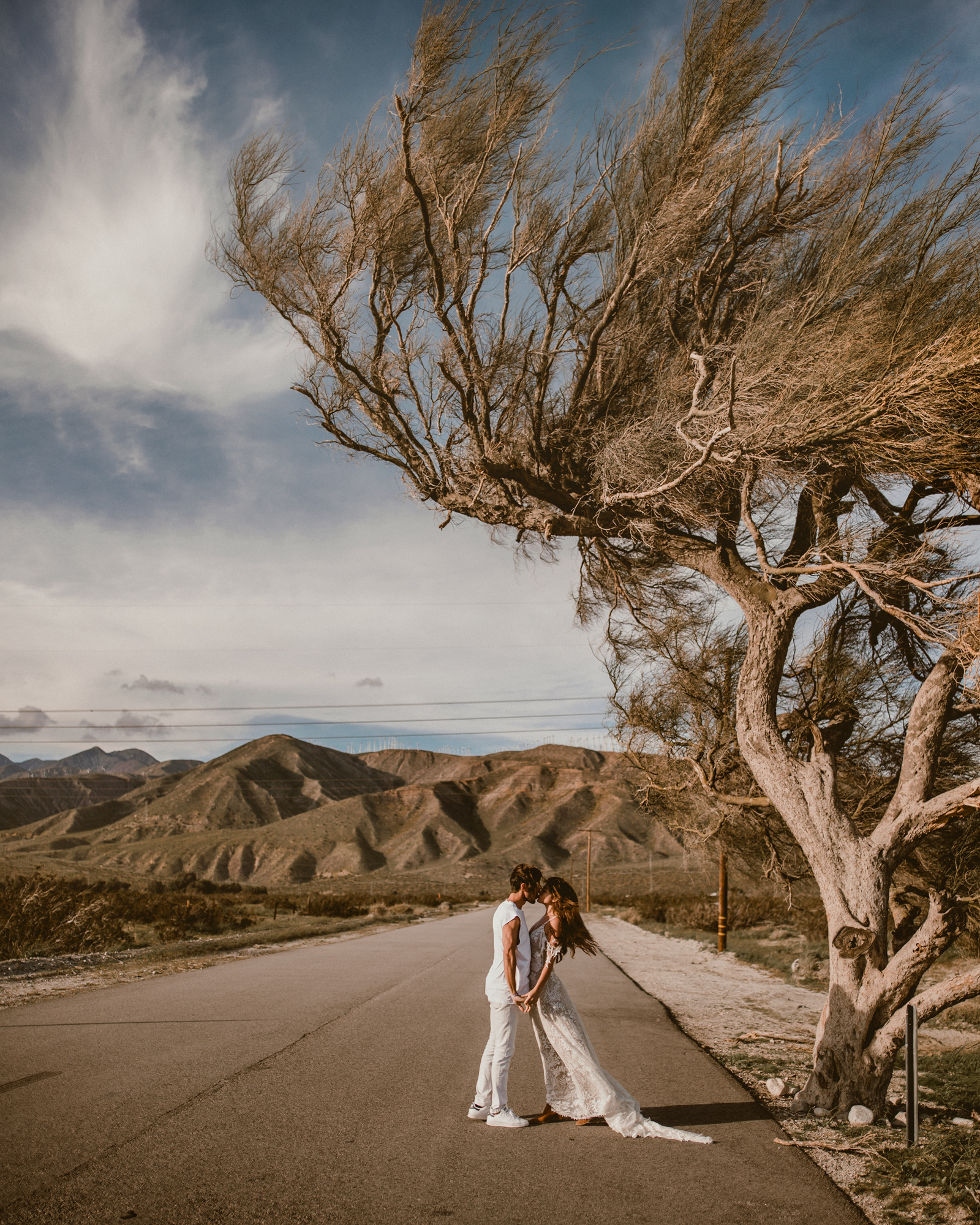 Forever & Always with you.
Shop these gowns at Grace Loves Lace