July 14, 2021 Style Shopping
20 Summer Accessories Under $20 from Amazon That Only Look Expensive
Good quality jewelry and fashion accessories at low prices can be REALLY hard to find. I have scoured the internet for the best in real gold, silk scarves, bags, and designer-style sunglasses and everything you need to elevate all of your summer and vacation looks - all for under $20 and with 2 day shipping.
I've bought and tried them all so you don't have to experiment - the best of the best are all right here.
1. 14K Gold Plated Earrings Set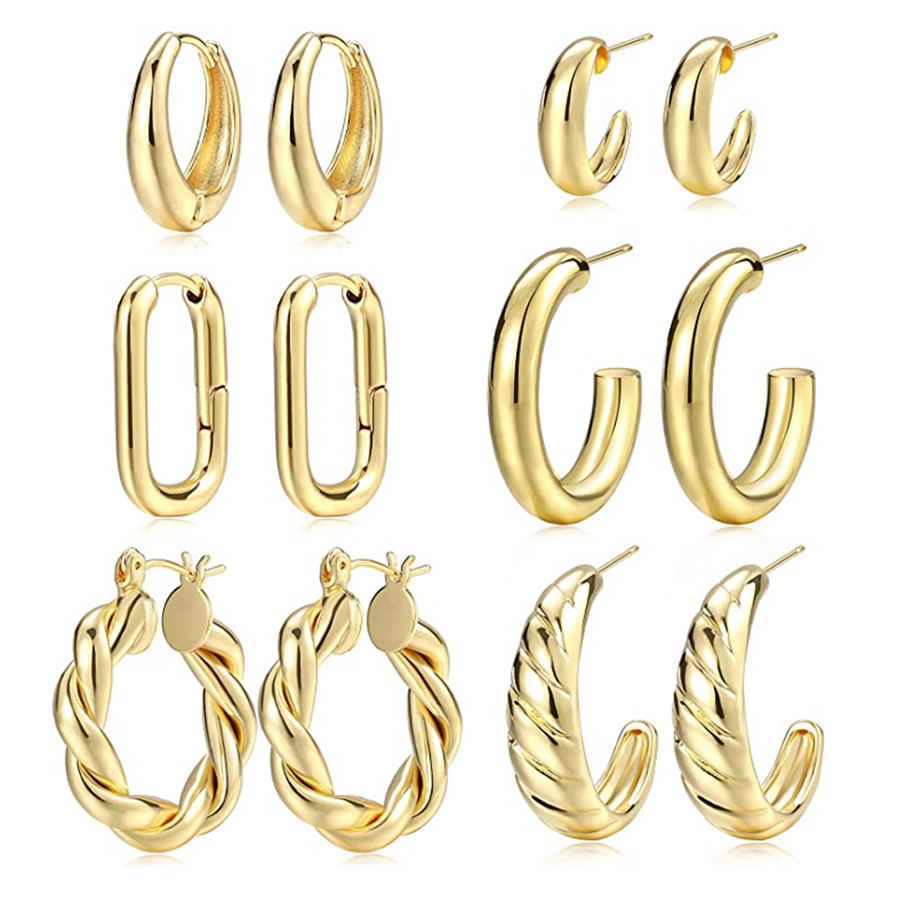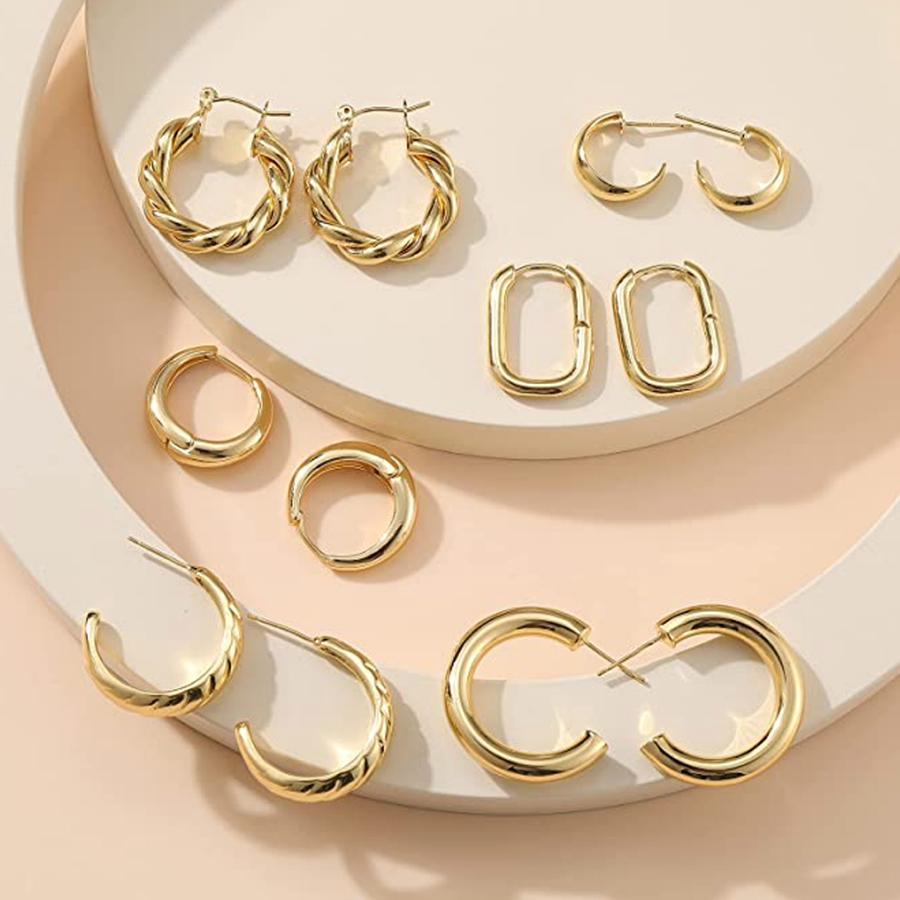 6 Pairs of Earrings for the price of one. When it comes to gold jewelry, the only kind that is waterproof, fade proof, and won't lose its luster and color immediately is made of real gold - and luckily there is an affordable option for real gold with 14k or 18K Gold Plated. (The highest quality gold is pure gold, followed by gold filled which is still quite expensive, followed by Gold Plated.
While gold plated does have as much gold as the other two forms, the real gold coating is enough to keep your pieces shiny, shower-proof and able to last. If I am buying affordable jewelry, I ALWAYS look for the Gold Plated label - anything less will not hold up at all. These stunning earrings are big enough to make a statement and chic enough for everyday wear - and they are already in my shopping cart.
2. The TikTok Famous $9 Silk Scarves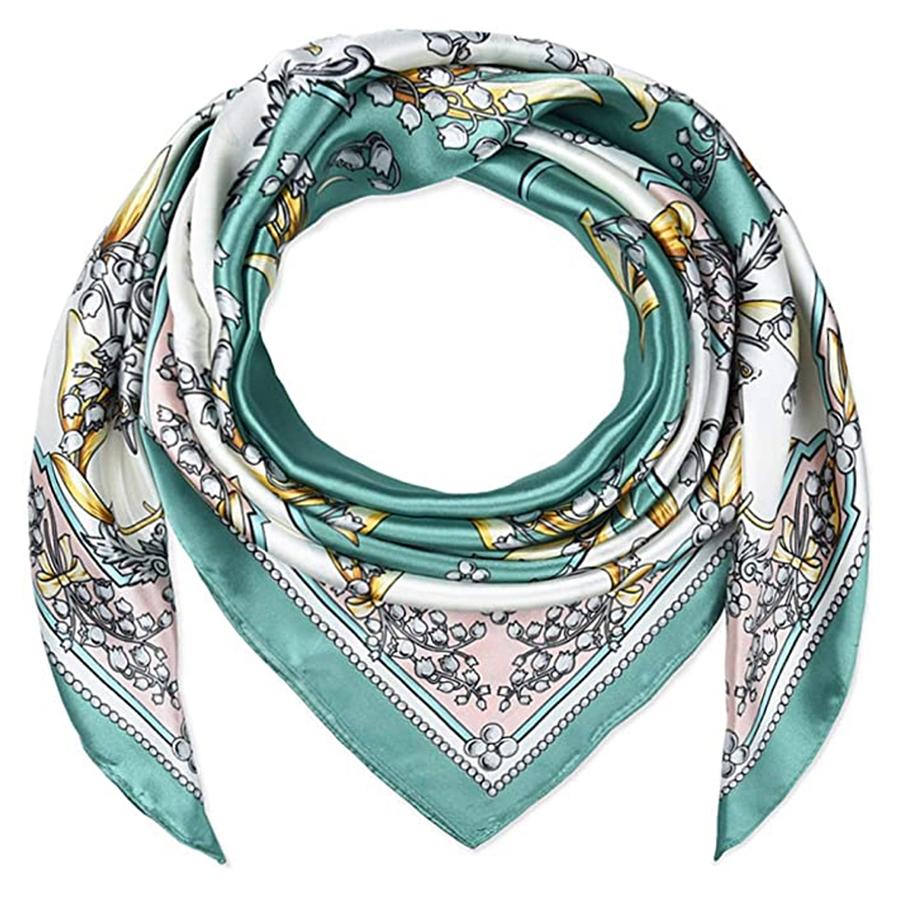 While these large square scarves aren't real silk, they do the job phenomenally well and feel perfectly silky, with stunning prints - from muted neutrals to bright florals, and I love mine in Hermes-style Orange Print!
These scarves are large enough to work around your neck, as a headwrap, a bag accessory, a tied around top, woven through a necklace as a halter top, or about any other fashion hack you can find around Tiktok. I already own this in 6 different prints and keep collection more!
3. 20 Piece (!) Decorative Barrette Set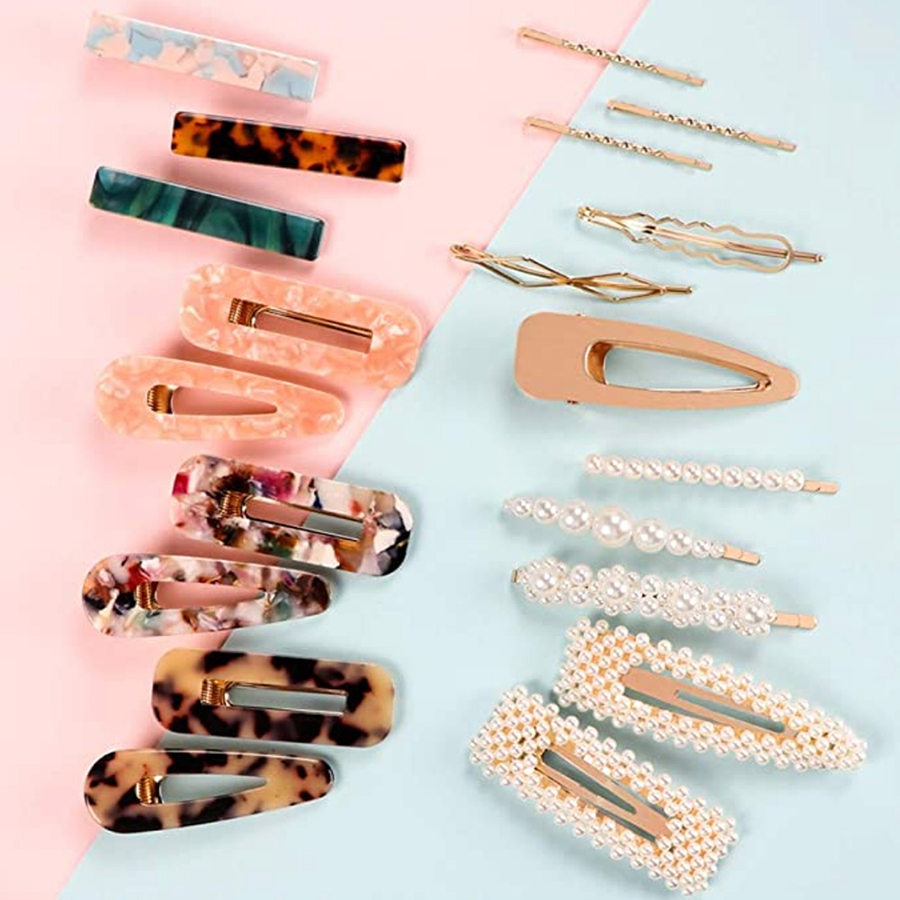 I first bought this barrette set about a year ago and I still can't get enough of them! The styles are chic, expensive looking, and not a single one has broken on me - even after being packed in and out of my suitcase many times over. (I organize all my jewelry when I travel with this exact jewelry holder.)
I got for the resin springed slide-in style clips the most, but always love the gold pins for holding in both my hair and silk scarves. This was actually the set that led me to shopping around Amazon's accessories more - with so much wear at such a good price, I knew there had to be more amazing finds!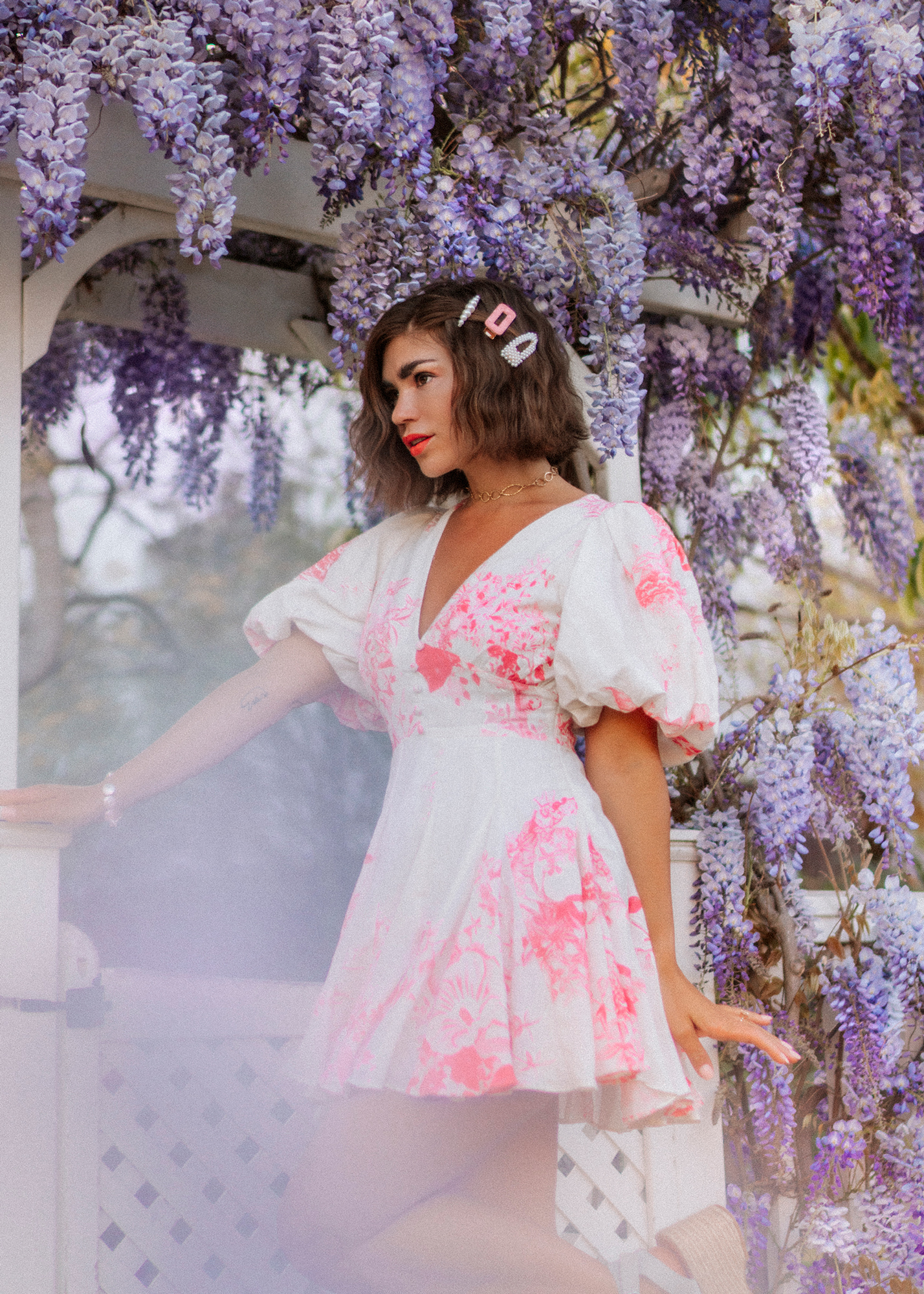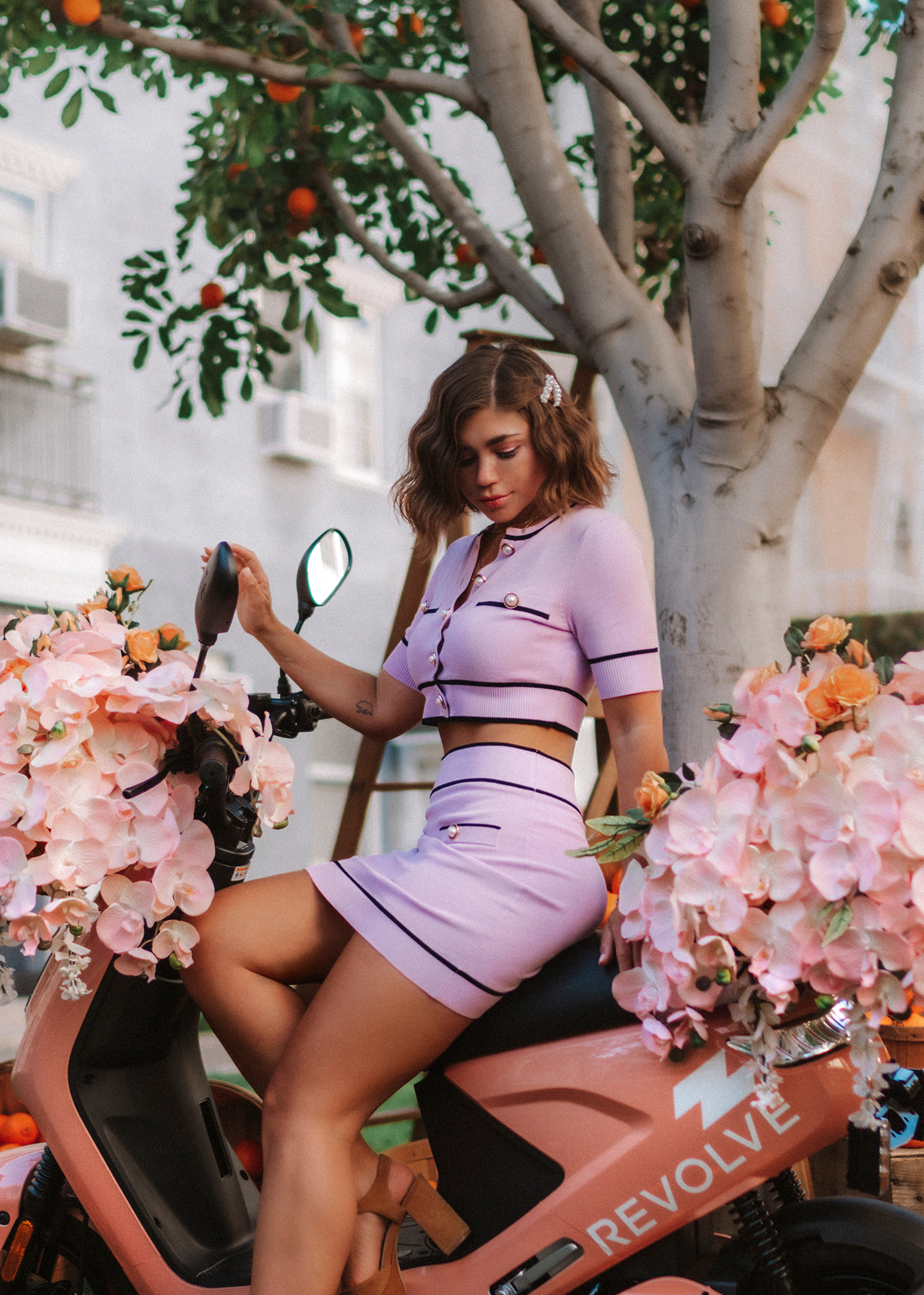 A few looks with my barrettes from the 20 Piece Hair Pin Set
4. Better Than Your Average Sarong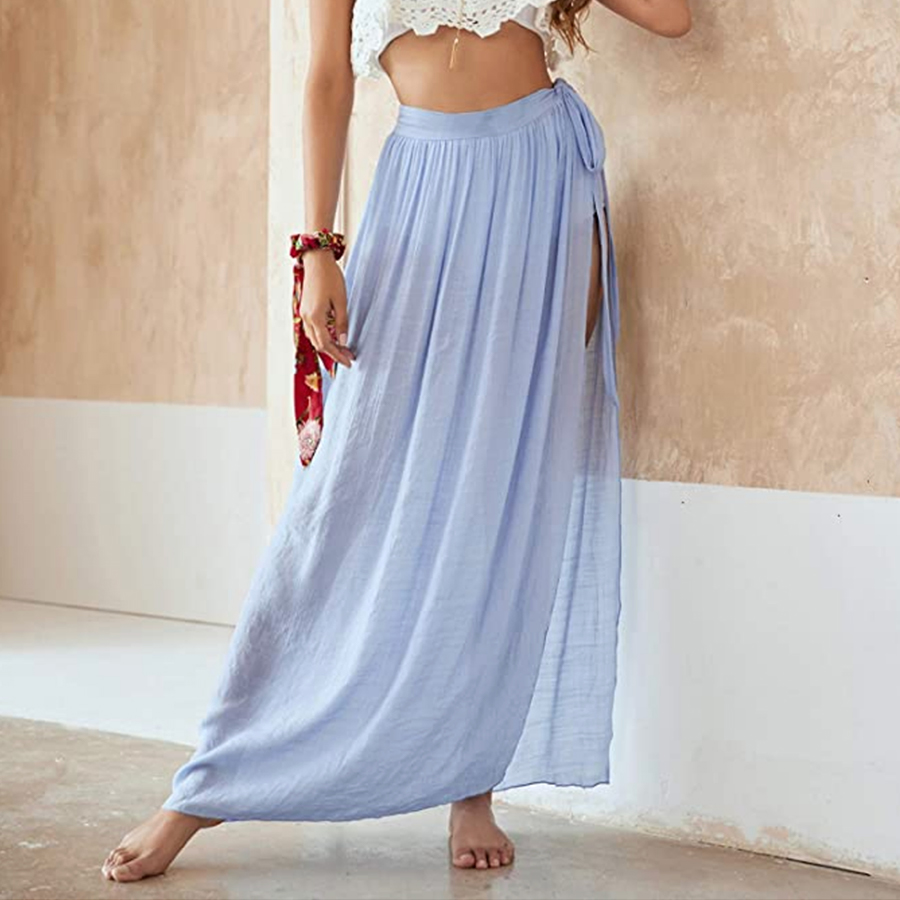 I love a good maxi skirt with a high slit, and a super easy bikini cover up, and this one is all of it. I love the neutral tan in Khaki for a boho look, and already have the pure white one for my bachelorette party and honeymoon - how chic is this over a white bikini?
PS. This sarong has over 5000 5 star reviews, so what else do I even need to say... and why isn't it already in your cart?
5. Neon Acrylic Box Bags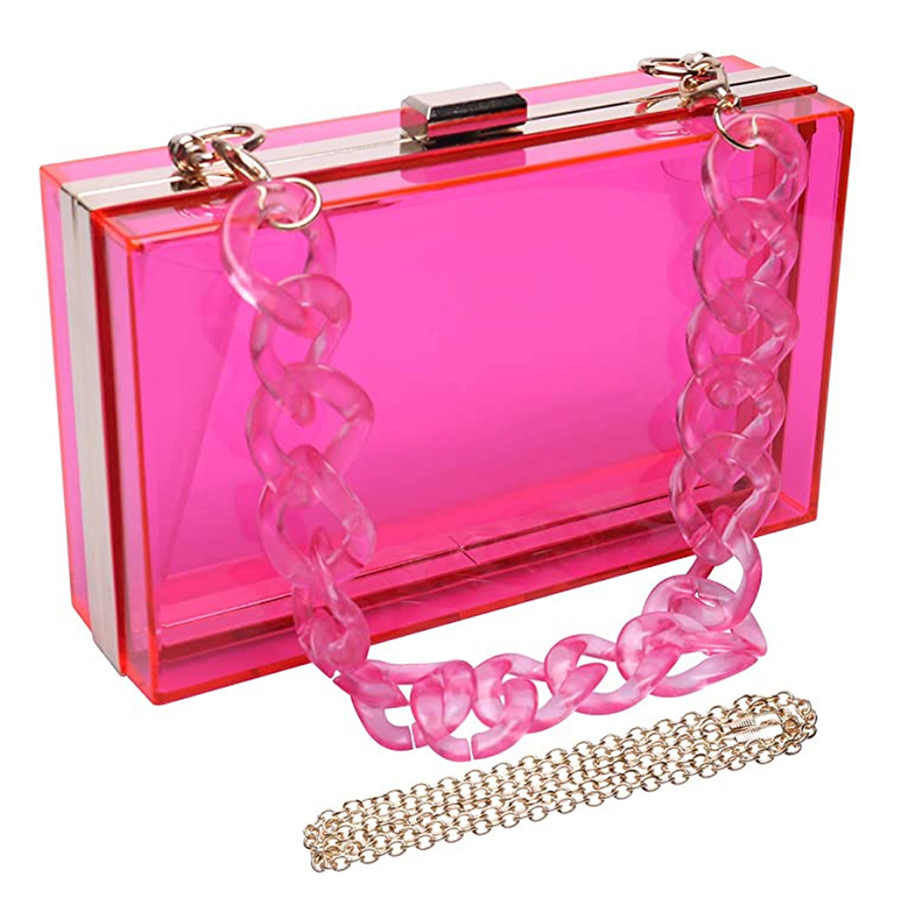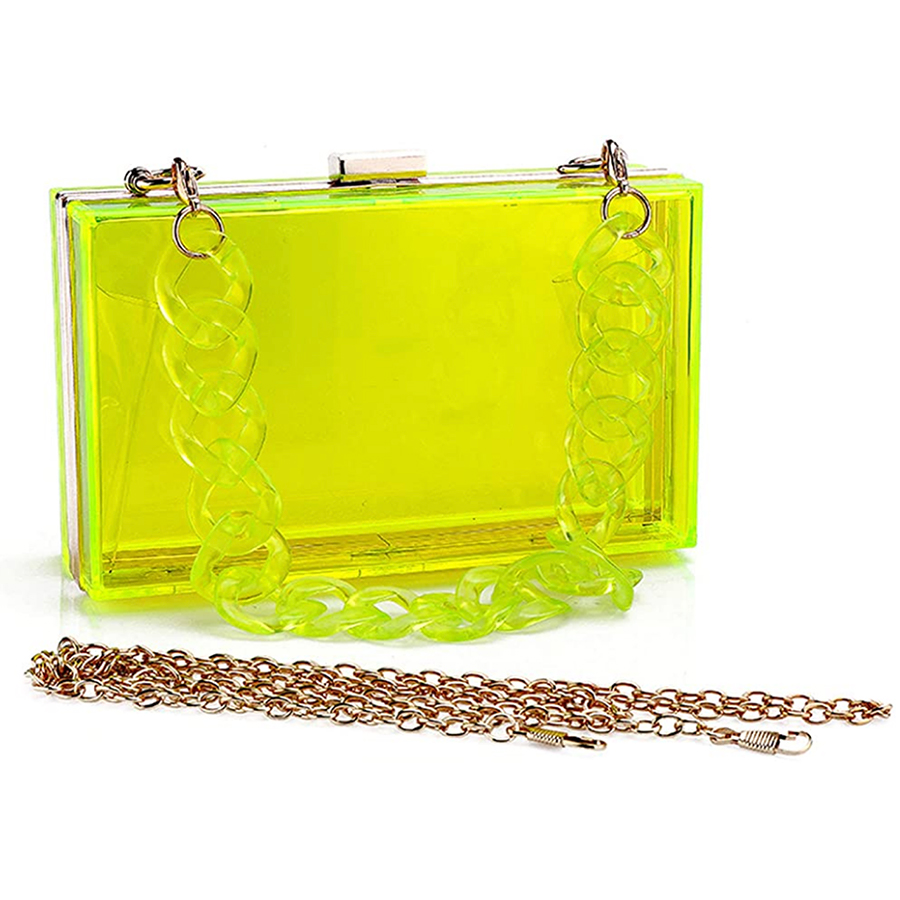 Acrylic and lucite bags have this miraculous ability to always look fresh and bold, while somehow managing to stay a fashion staple. I LOVE the neon colors to make a statement (picture an all white outfit for summer with lots of minimal gold jewelry), and love how there is both a shoulder strap and a decorative wrist chain. Cluches never work for me - you need a way to keep your hands free for a night out.
There is also a glittery gold star version which is just so ethereal.
6. 14K Gold Plated Chain Bracelet Set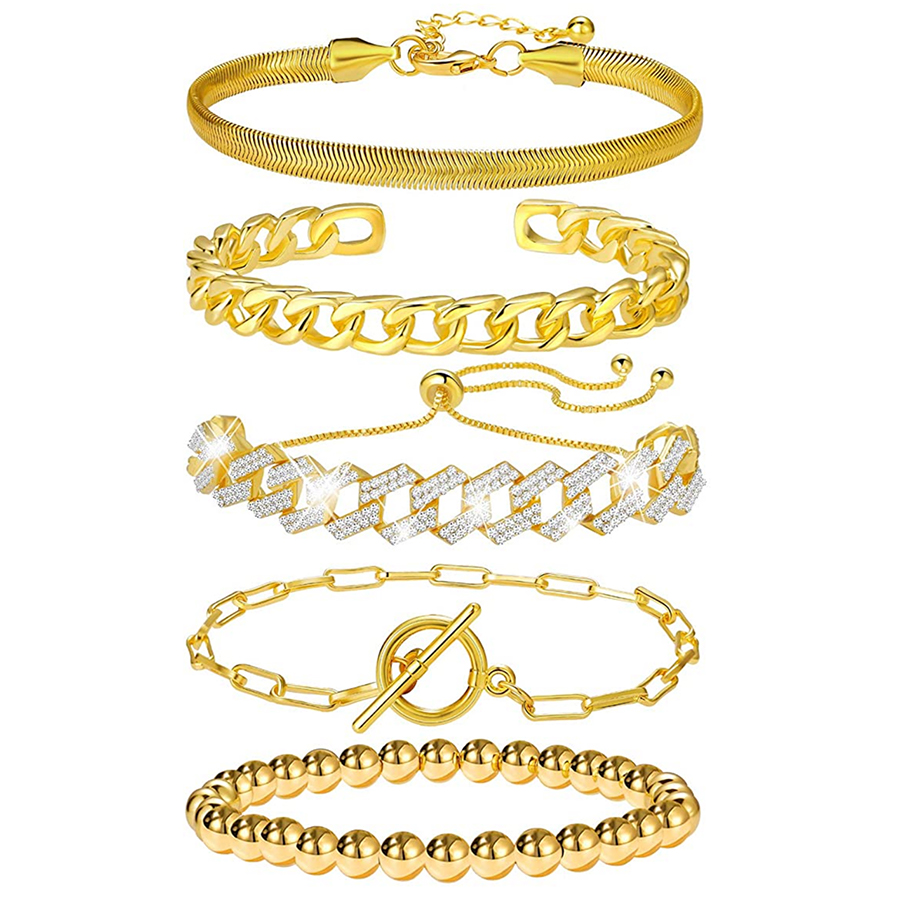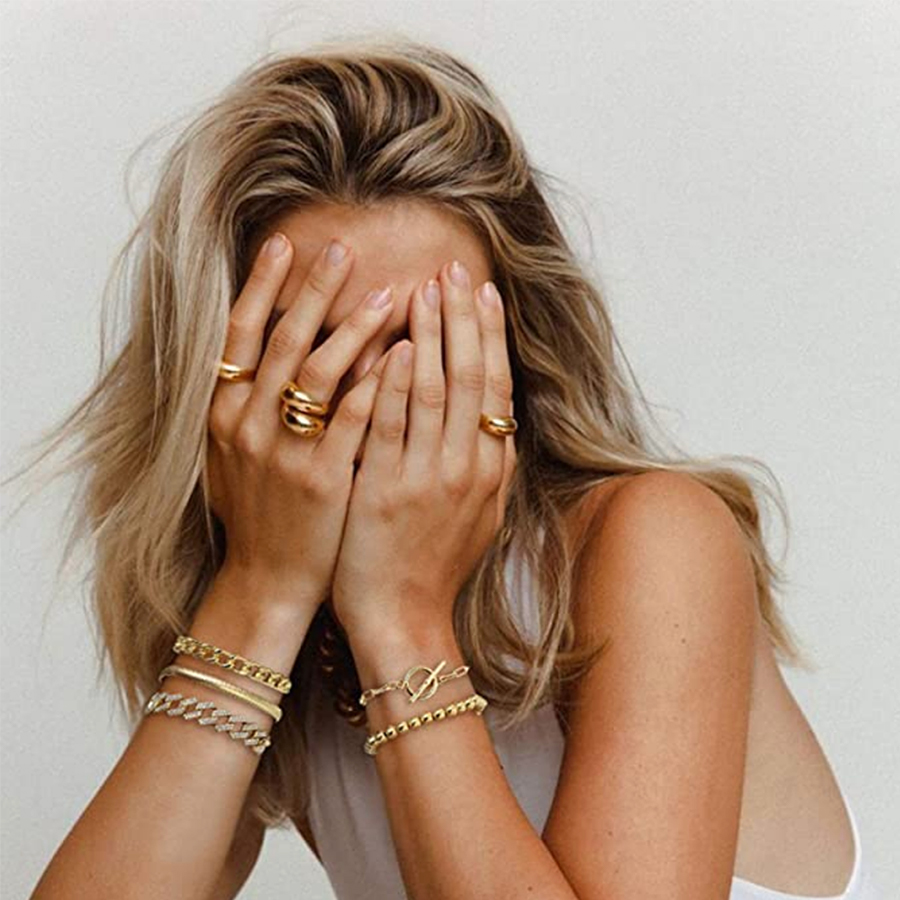 a 14k Gold Plated Chain bracelet for $13 - yes please! Or wait, this is all *FIVE* gold chain bracelets for $13? I added this to my cart is less than 3 seconds.
Wear these all together or just as a single for a more minimal look - so many options!
7. A Chic Raffia Sun Visor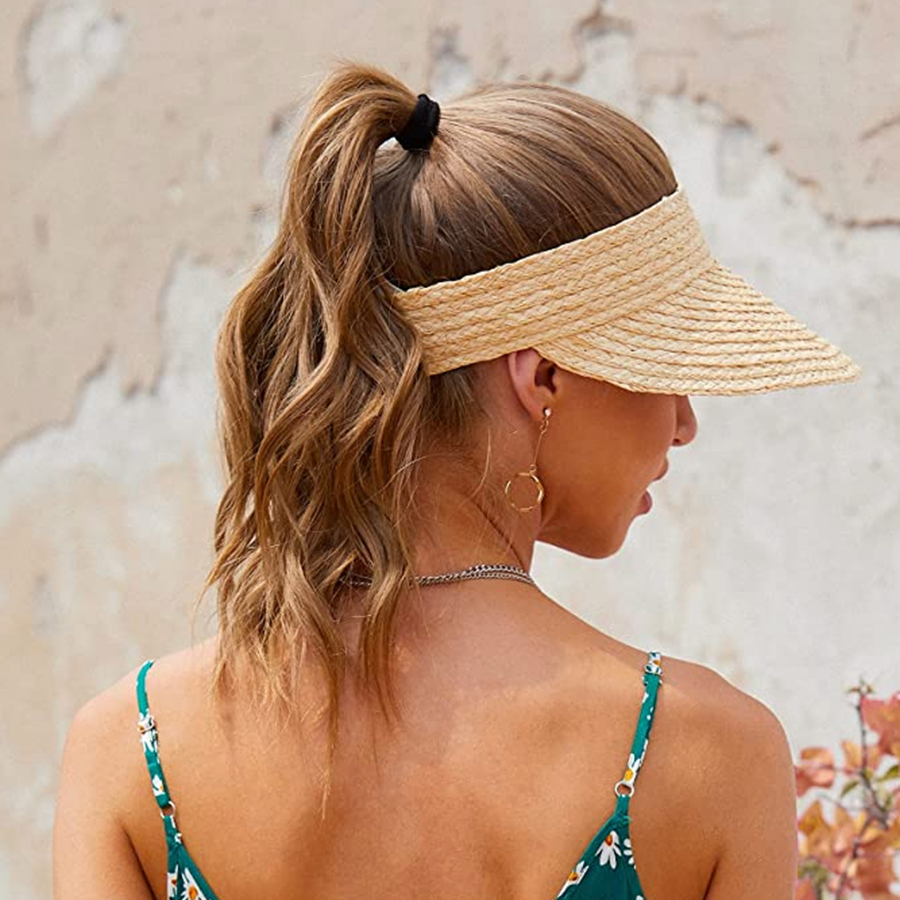 A perfect way to protect your face from the sun, while also protecting your hair from a hat. I love how this visor would work equally well with a chic outfit for a summer city visit as well as by the pool, beach, or on a hiking trail.
A visor in this style is also much easier to pack than a full hat for carry-on only vacation!
8. Classic 14k Gold Plated Hoops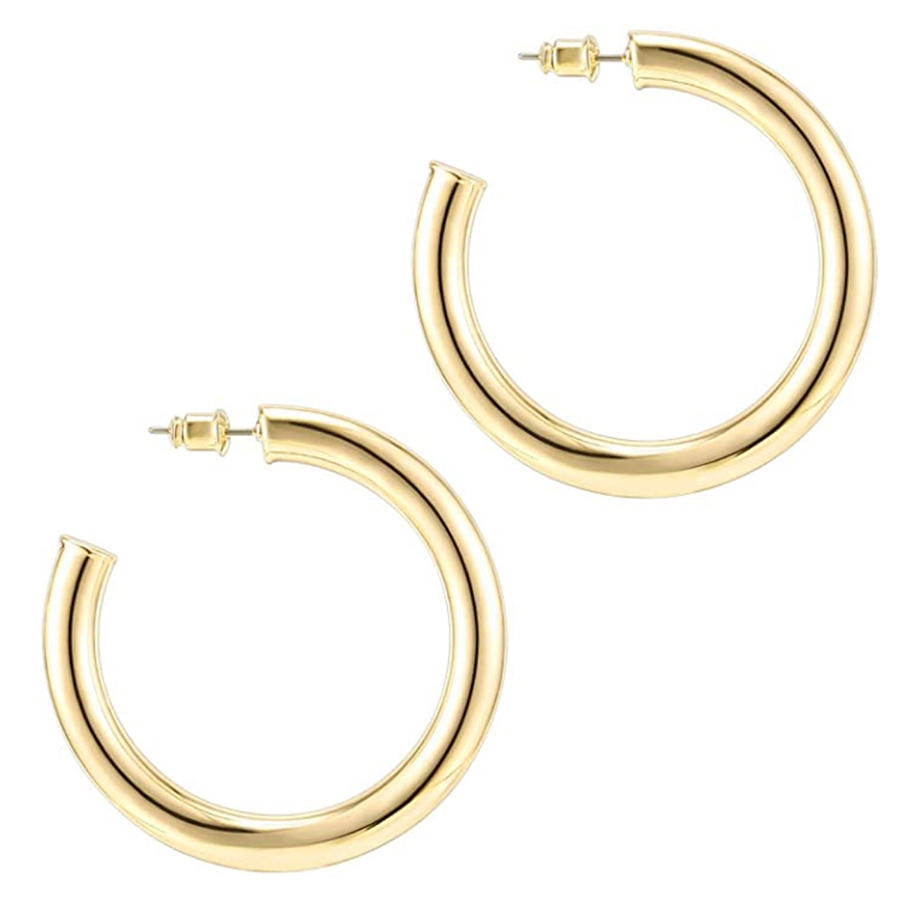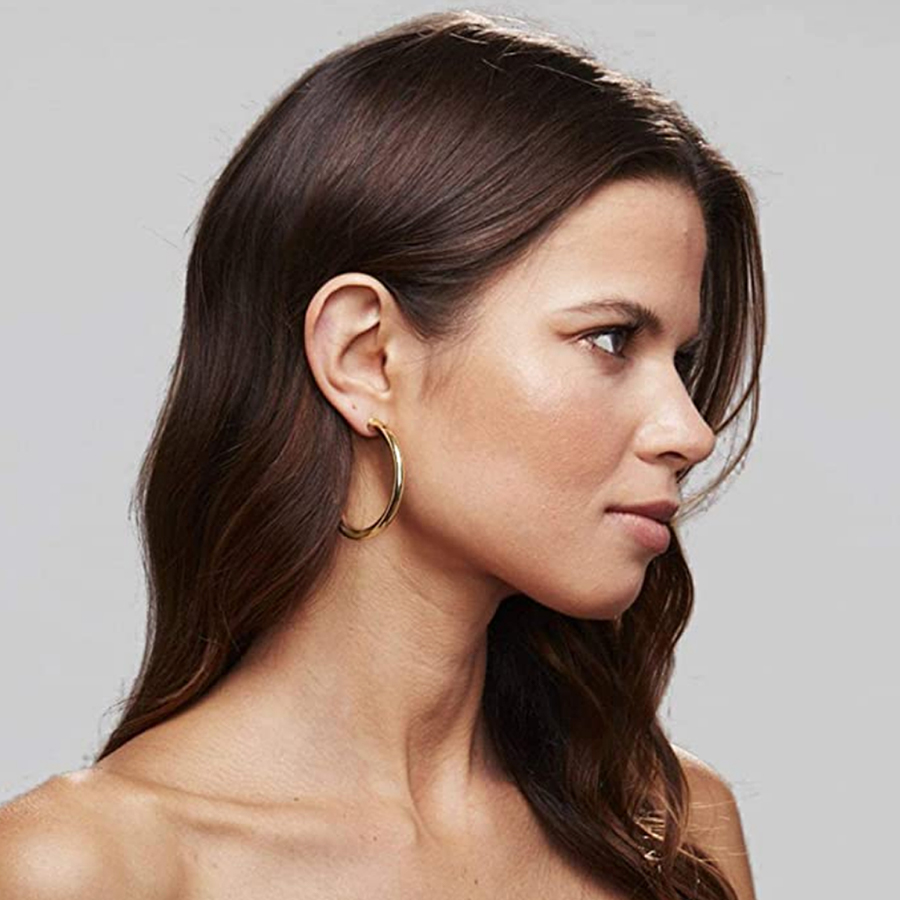 Is there a piece of jewelry that is more timeless and also more current than gold hoops? This pair has over 1000 5 star reviews and comes in 6 different styles - from small and subtle to big and eye catching. And are also available in rose gold!
This affordable pair is still 14k gold plated - so they will stay gold and shiny for years to come.
9. Silk Butterfly Hair Clips Set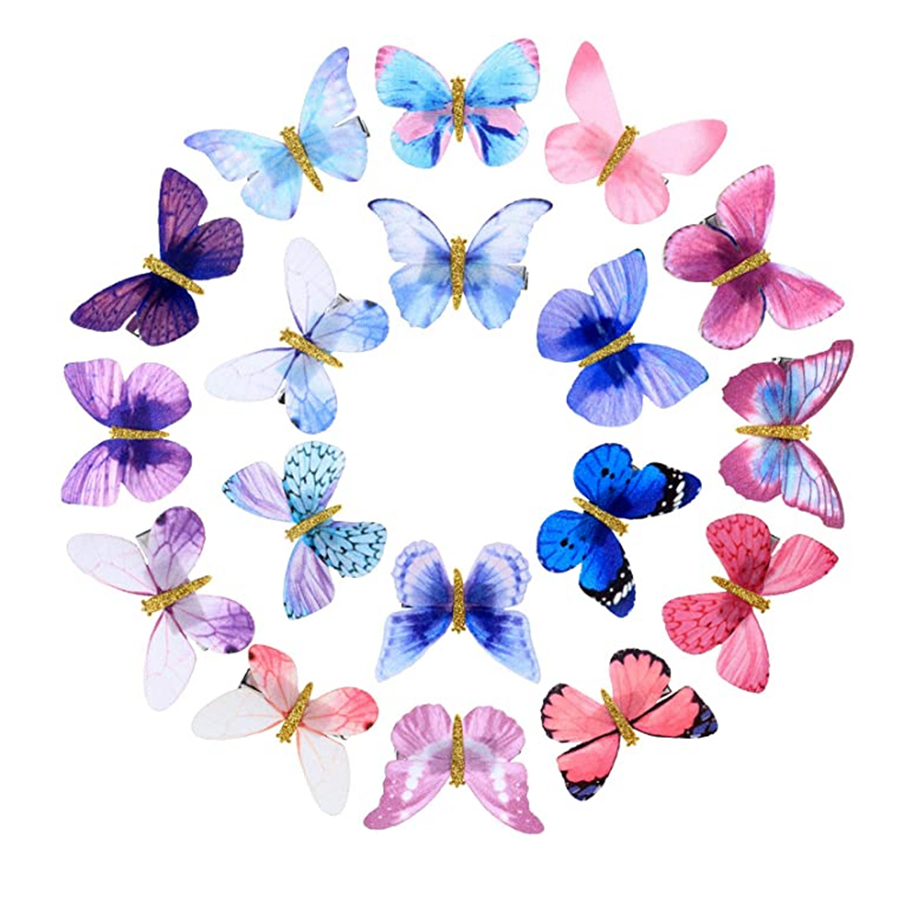 I found these butterfly clips through a reference image my hair stylist showed me and I NEEDED to track them down for myself - and the entire set of 18 is $9.99. This is definitely a bolder and more dramatic look than a lot of the other pieces I've rounded up here - but I love them for tropics and also for a Y2K moment. Unlike the plasticy butterfly clips of our childhood, the silky wings of these butterflies sit on your hair like a butterfly just magically perched upon you.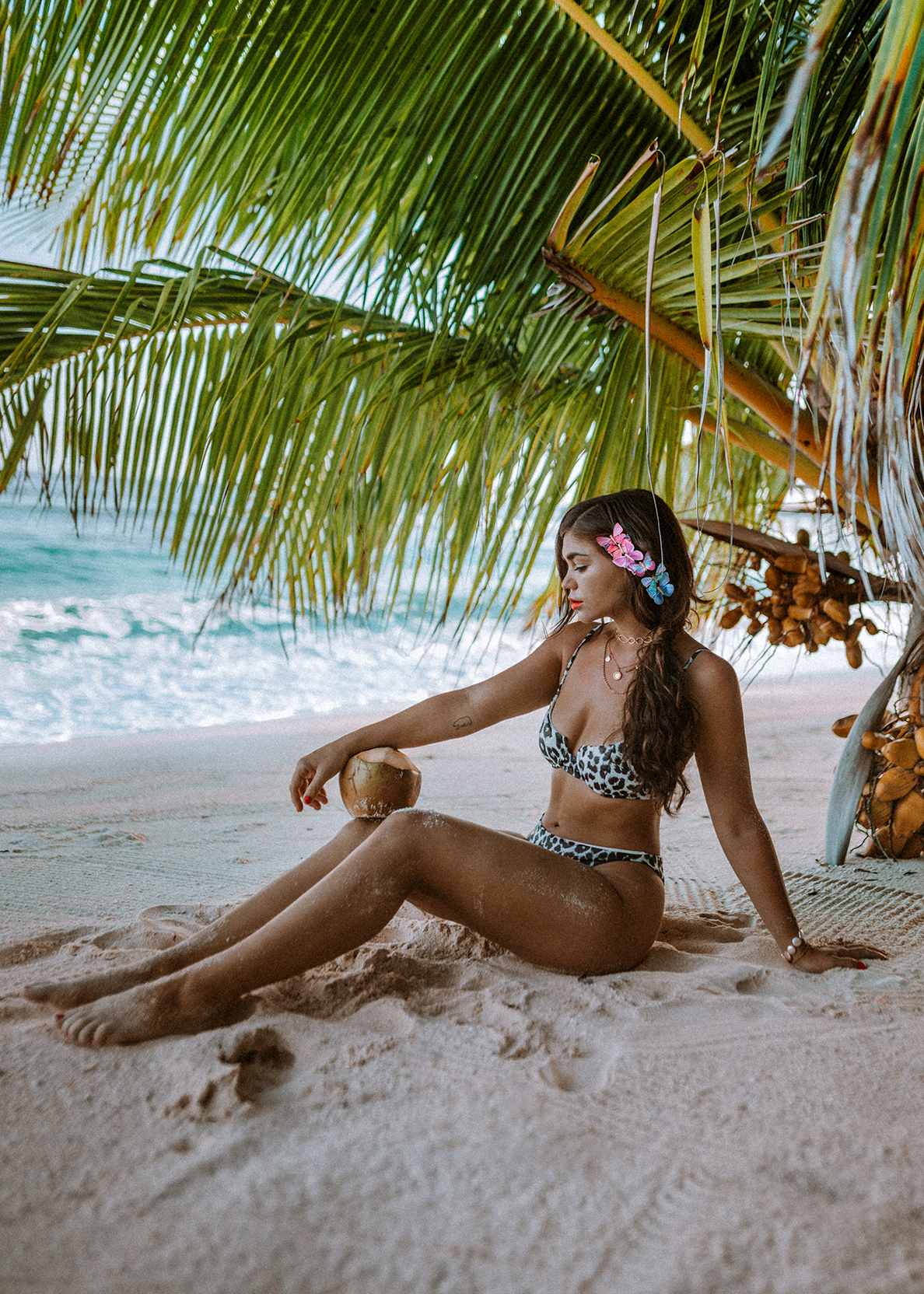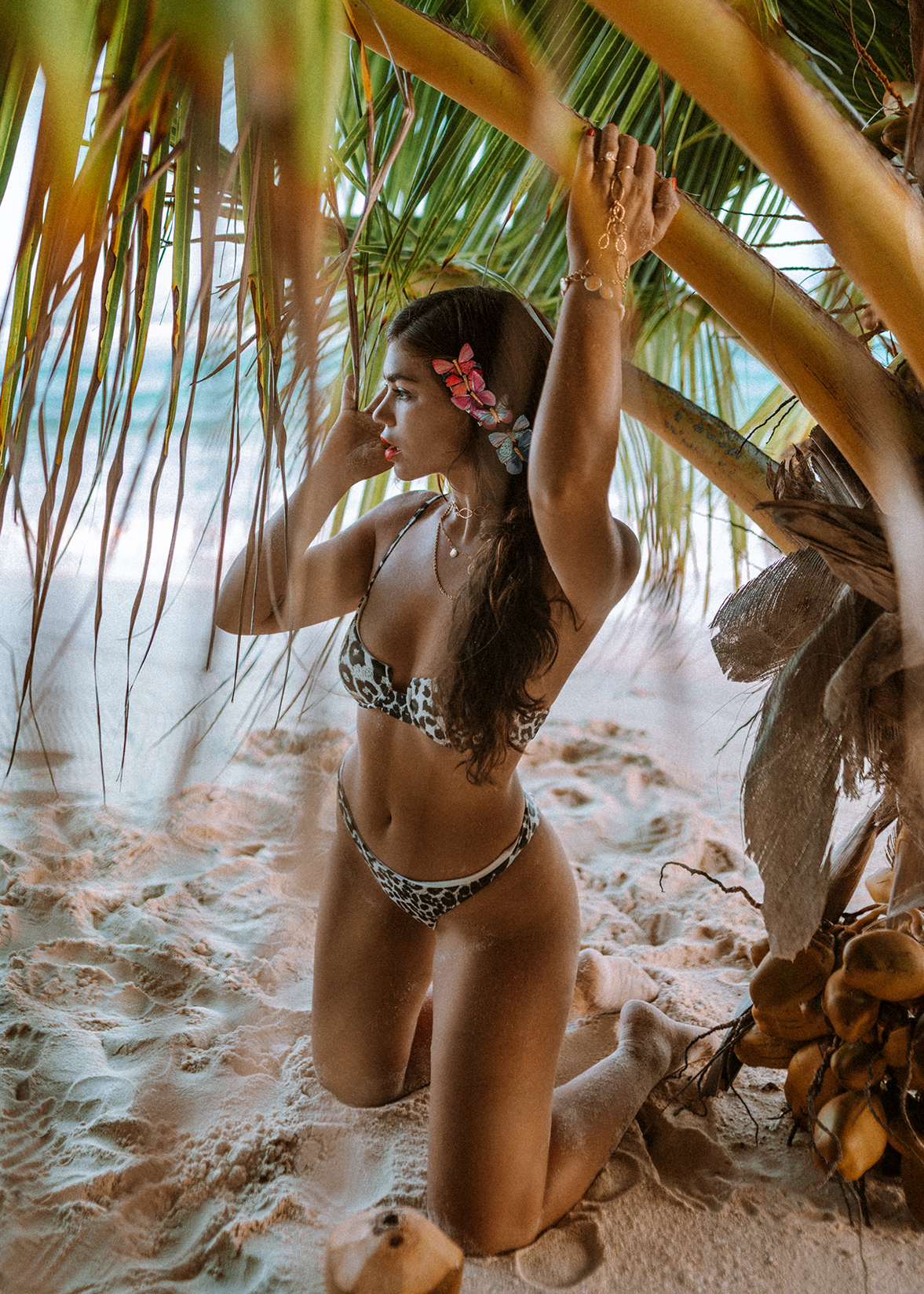 Wearing my butterfly clips on our recent trip to the Maldives.
10. Designer-Style Sunglasses from Sojos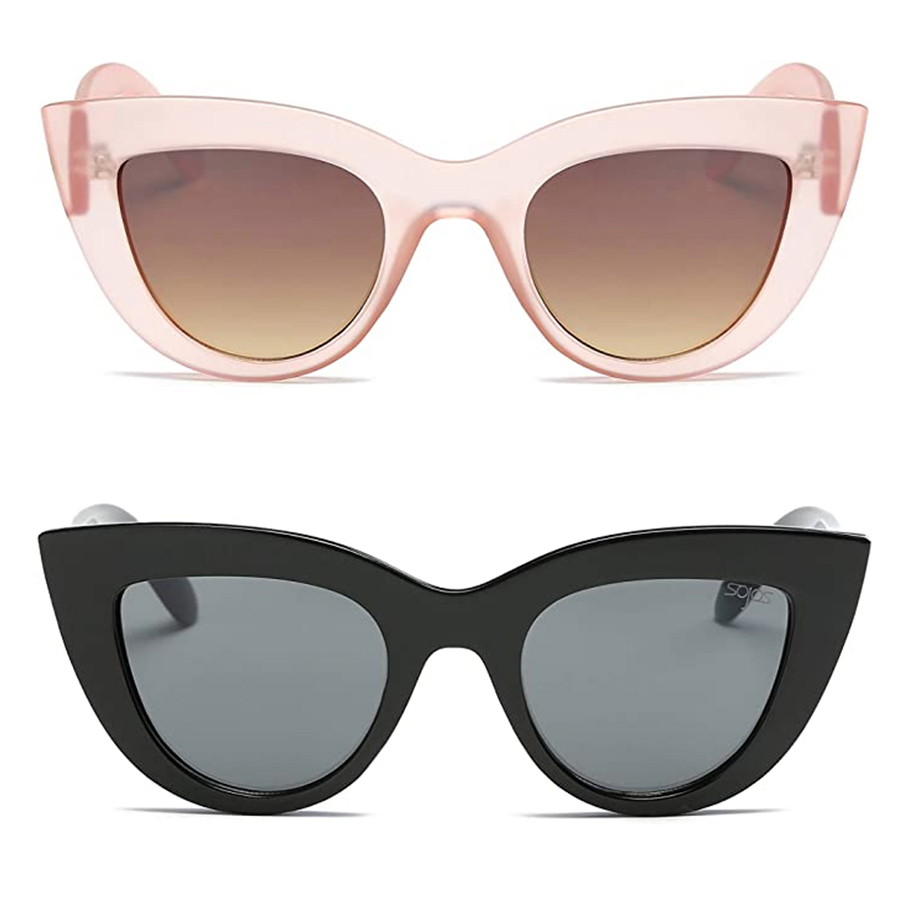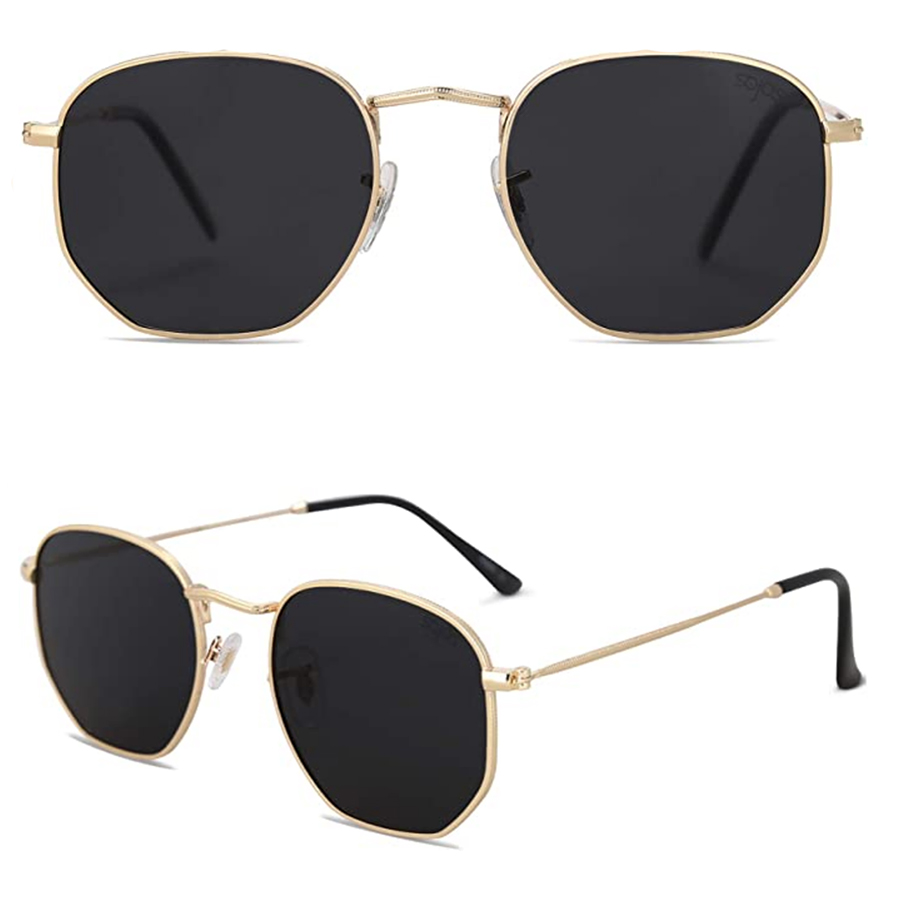 Want to know a secret? Some of my most worn sunglasses come from Sojos and they consistently have amazing dupes of modern pairs for $10-15. Not only are their sunglasses high-quality (some often have perfect 5 star reviews), even at these prices, the pairs come with cases, sunglass pouched, and microfiber lens wipes.
I'm particularly loving these modern mini cat-eyes sunglasses and this red vintage Italian moment.
11. Set of 4 Tortoiseshell French Claw Clips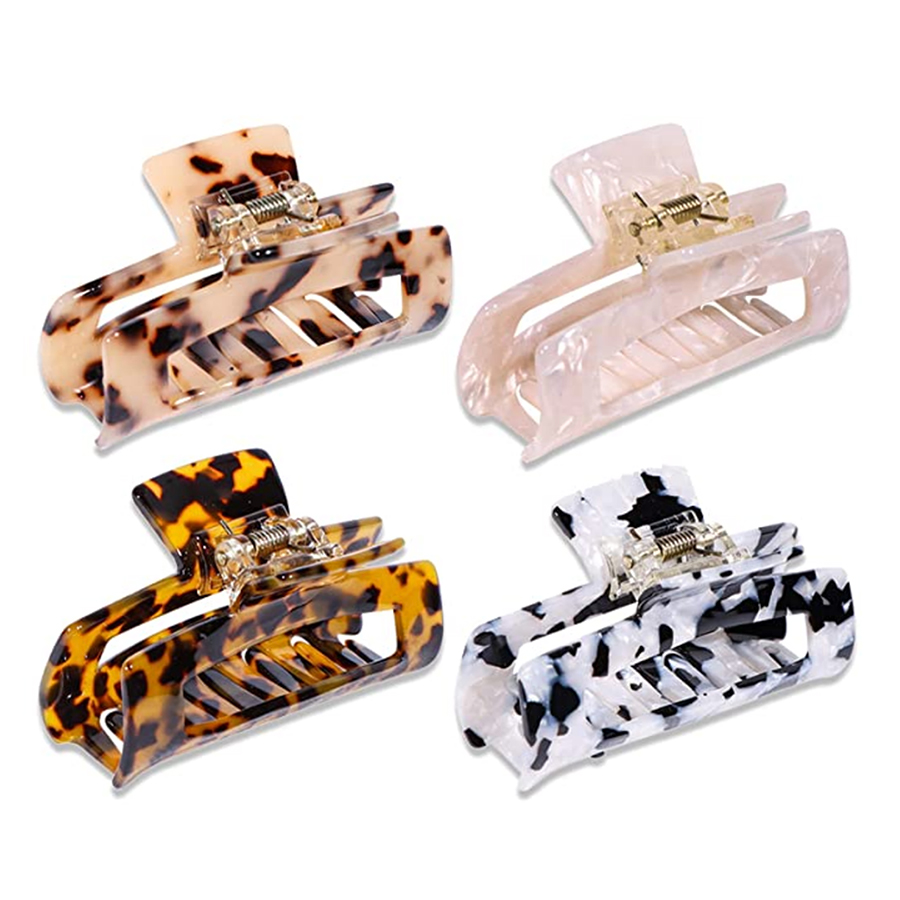 I wasn't sure if I was going to get on the claw clip trend this time around after wearing my hair up in one of these every single day of my freshman year of high school way back when - but clips have gotten much chicer and somehow feel new again. I love these for a quick day out and the resin patterns here look more than their price tag of $14 for the entire set of four.
I searched and searched Amazon for the most fashionable under-$20 set and let me you - this is the only. The opalesque pink/white and the creamy tortoiseshell are both such beautiful pattern in person.
12. Cottagecore Wide Boater Hat with Ribbon Tie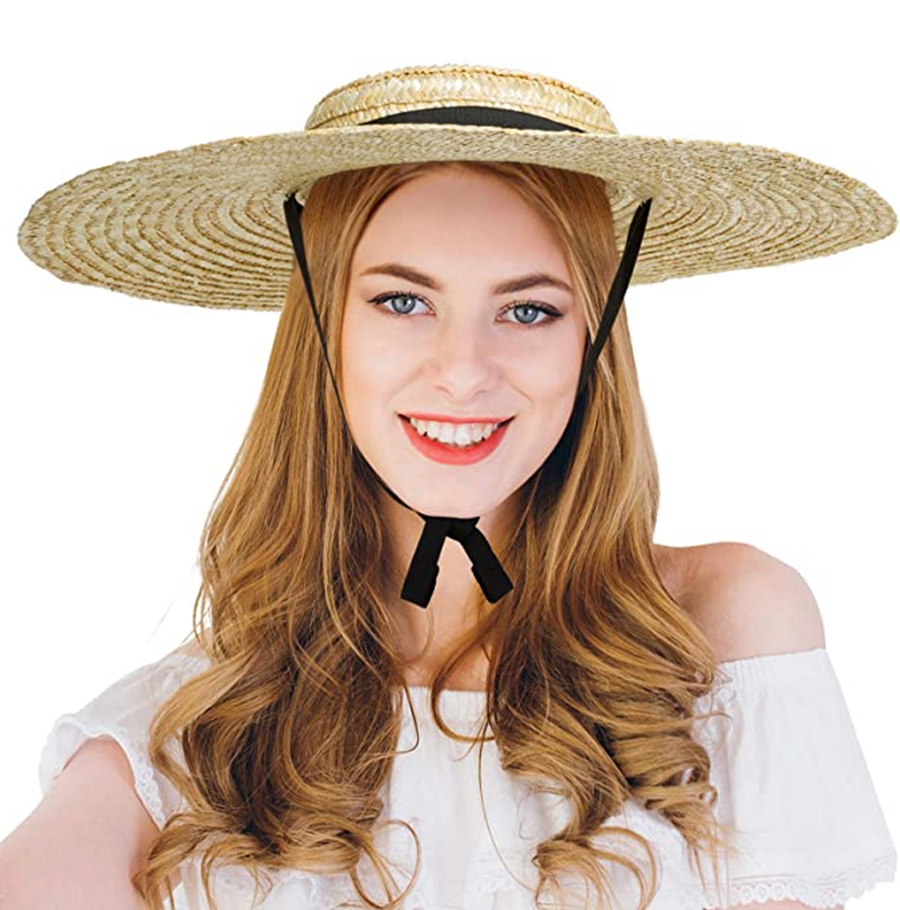 I bought this hat back in spring 2019 for all of $12 and have been obsessed with it and still getting wear from this one ever since. It's an extra-wide brim with a Bridgerton or 1920's feel and is just so damn good at making a whole outfit. You can also wear this hung down your back with the ribbon across your neck like a choker - so chic!
Pro-tip: If the brim comes a bit misshapen or bent, you an easily bring it back to a perfectly crisp shape by using a steamer on the brim, and then setting it on the floor underneath a couple of coffee table books or storage bins - it will look just as new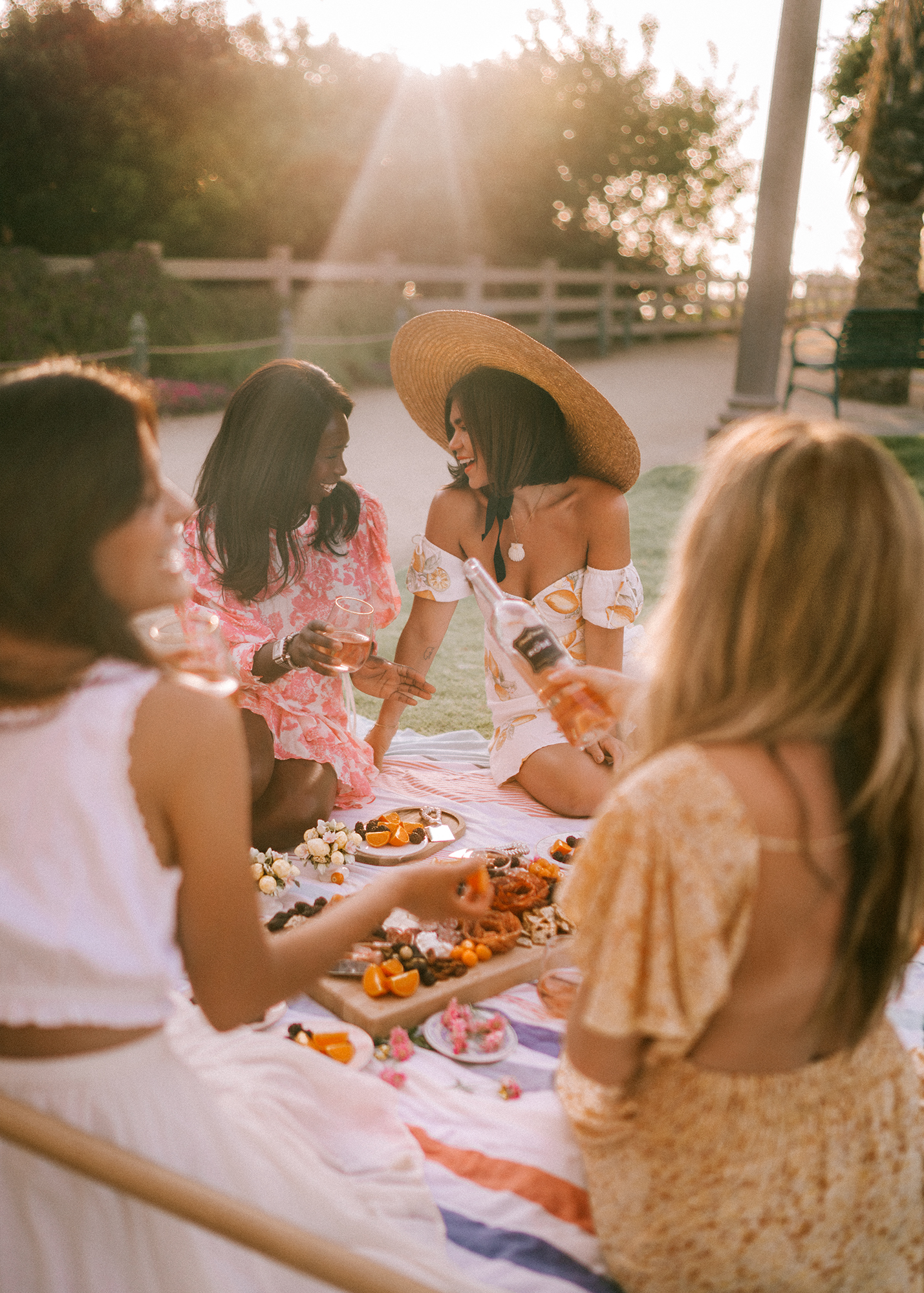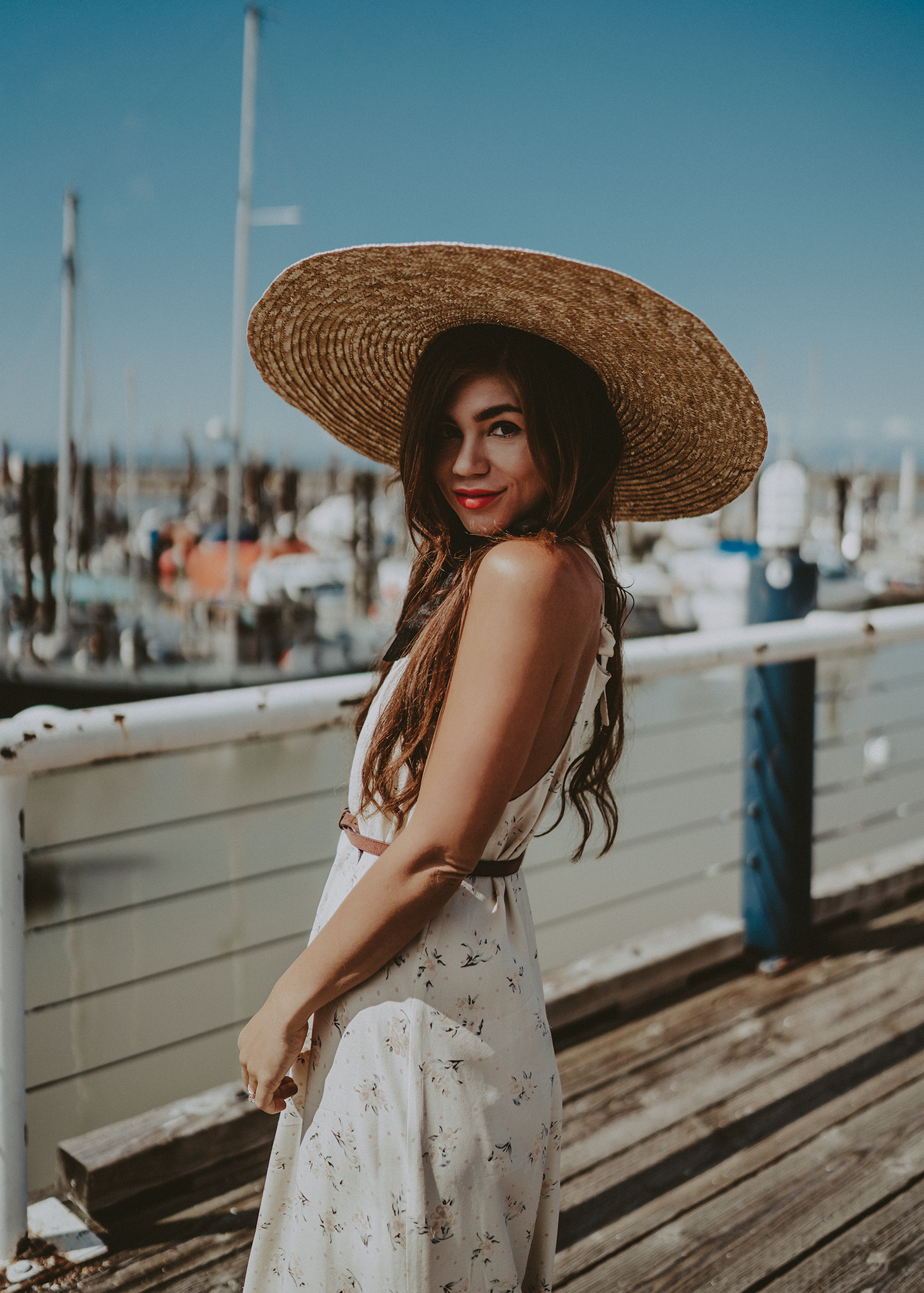 Travels and photoshoots with the boater hat!
13. Tropical Acrylic and Raffia Statement Earring Set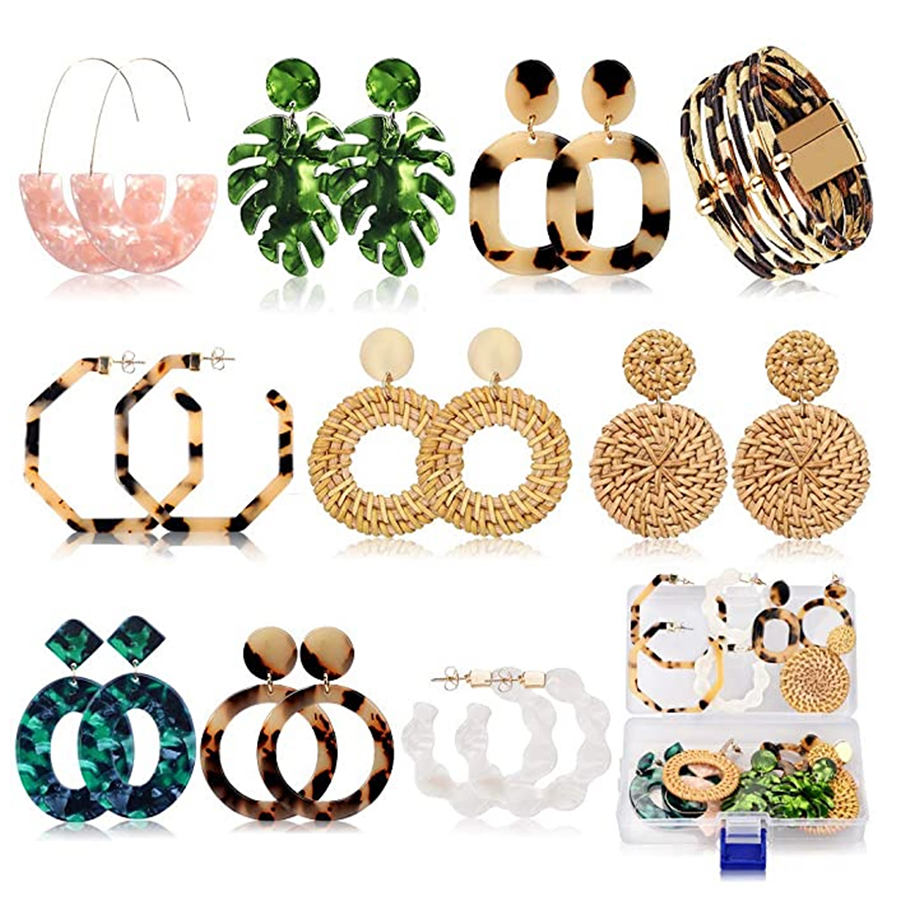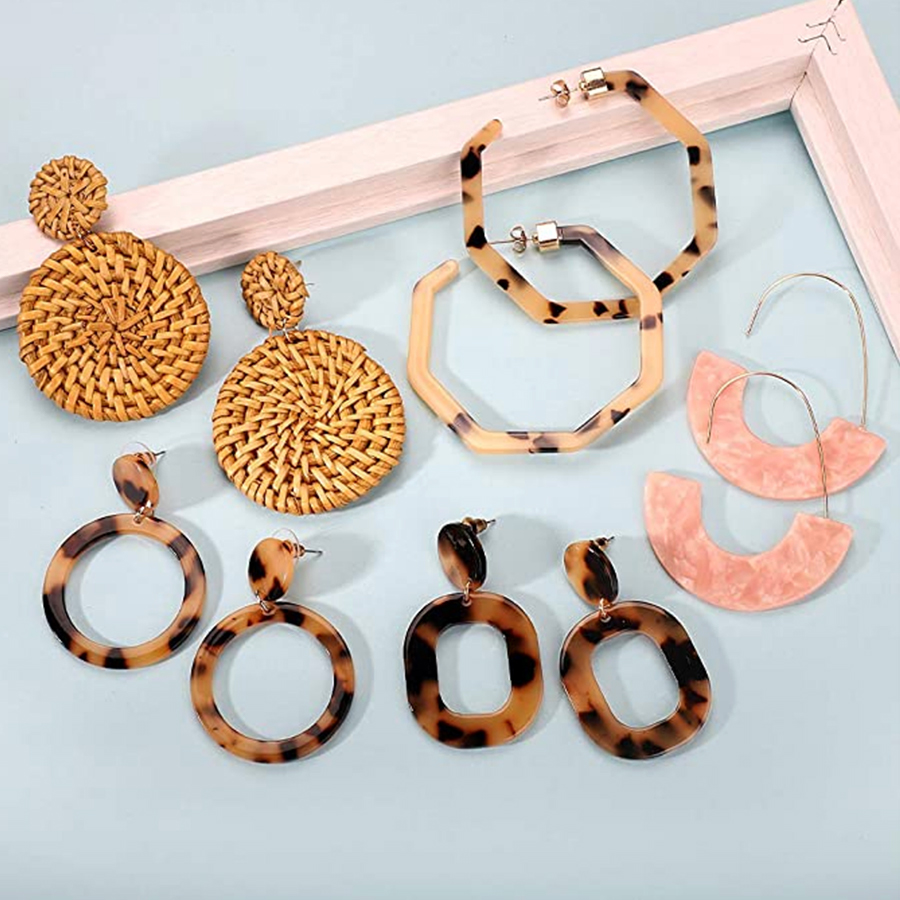 HOW CUTE is this entire earring set? The pack comes with 7 pairs of resin earrings and two made out of raffia straw - all for $17. And I was sold after just the monstera leaves!
These lightweight earrings are perfect for hot weather and for big, bold pairs. I
14. White All-Purpose Slides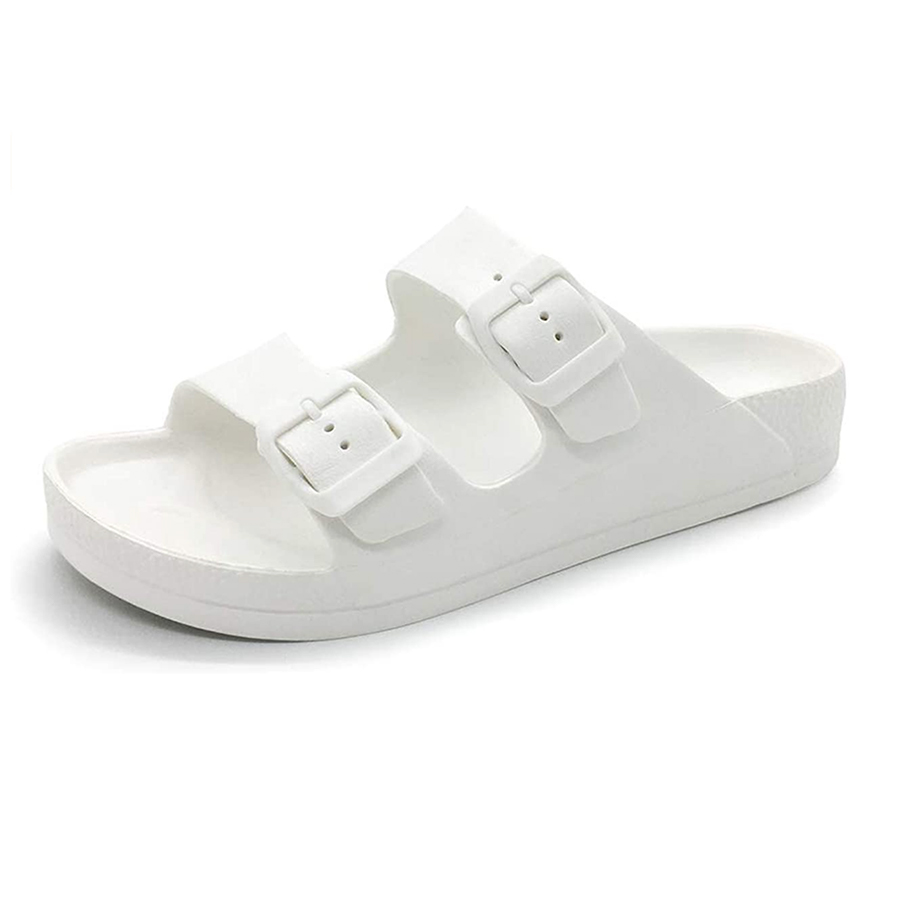 These summer slides are a cooler, more modern take on flip flops and slip ons, with adjustable buckles, waterproof design, and extra cushion and comfort. I also love the all black version for a more European (or beach goth) vibe.
Get extra bold and try them in fluorescent yellow.
15. Gold Chain Waist Belt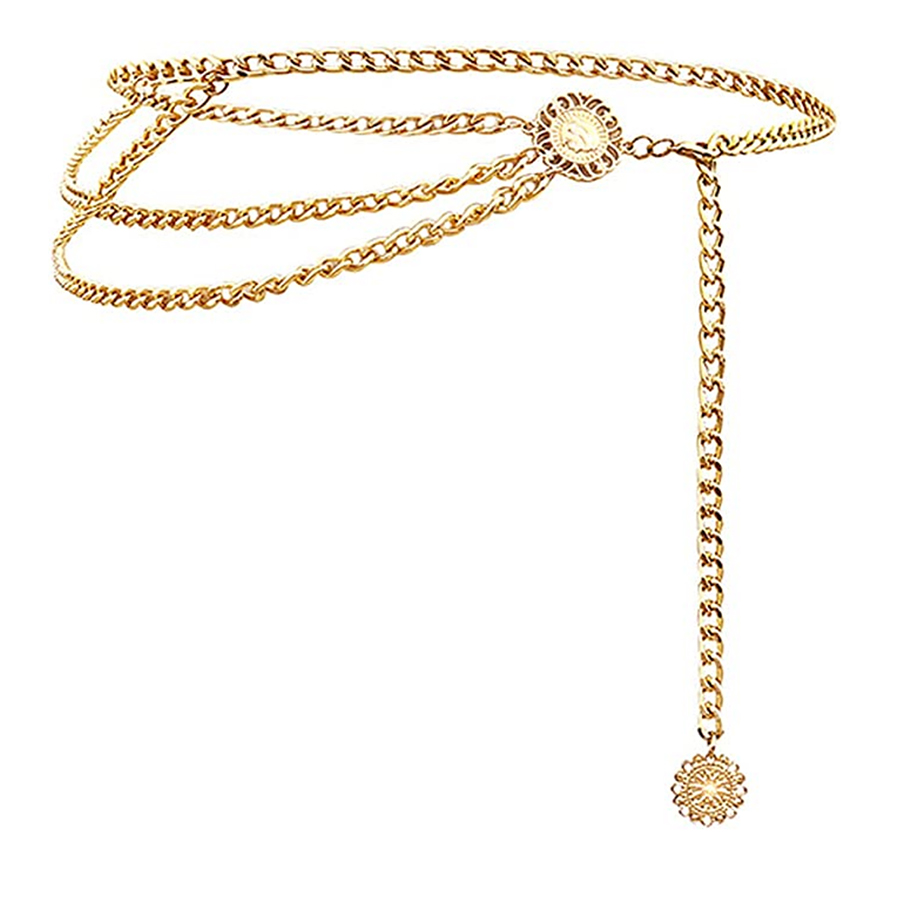 As a women with wide hips and a small waist, I've been a slave to waist belts for as long as I can remember - some times they are the only way I can make an outfit work for me and look like like a complete sack downing my shape. But after years of this the style started to look so stale - until I discovered gold chain belts. Instead of just belting an outfit, a chain is *accessorizing* it and looks so much fresher and more glamorous than almost any other belts I can find. I love this one for the added layers of chain and extra details - this version even has a crystal skull charm.
Also - throw this over a high waisted bikini for an instantly chic and elevated swim look. Thank me later.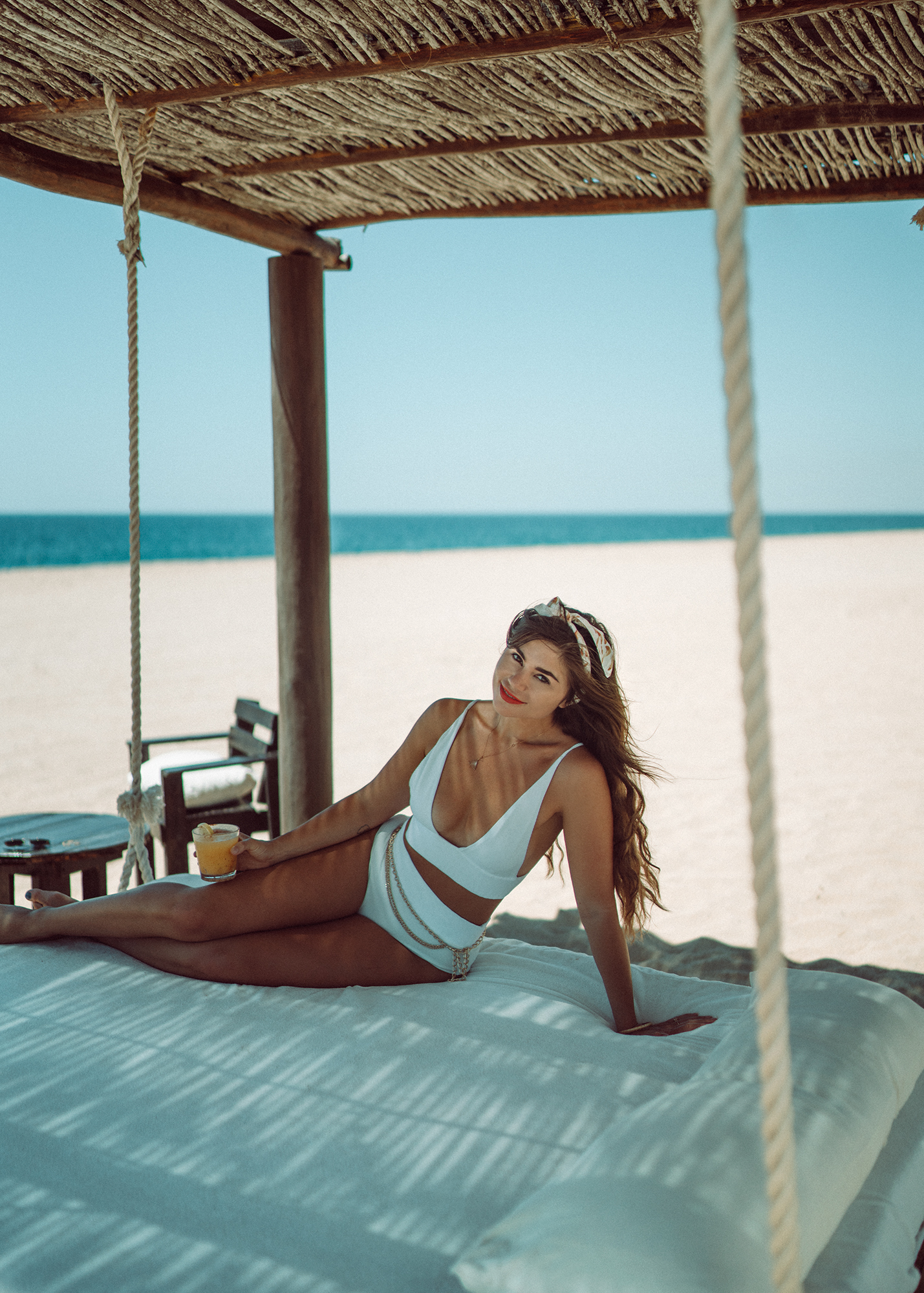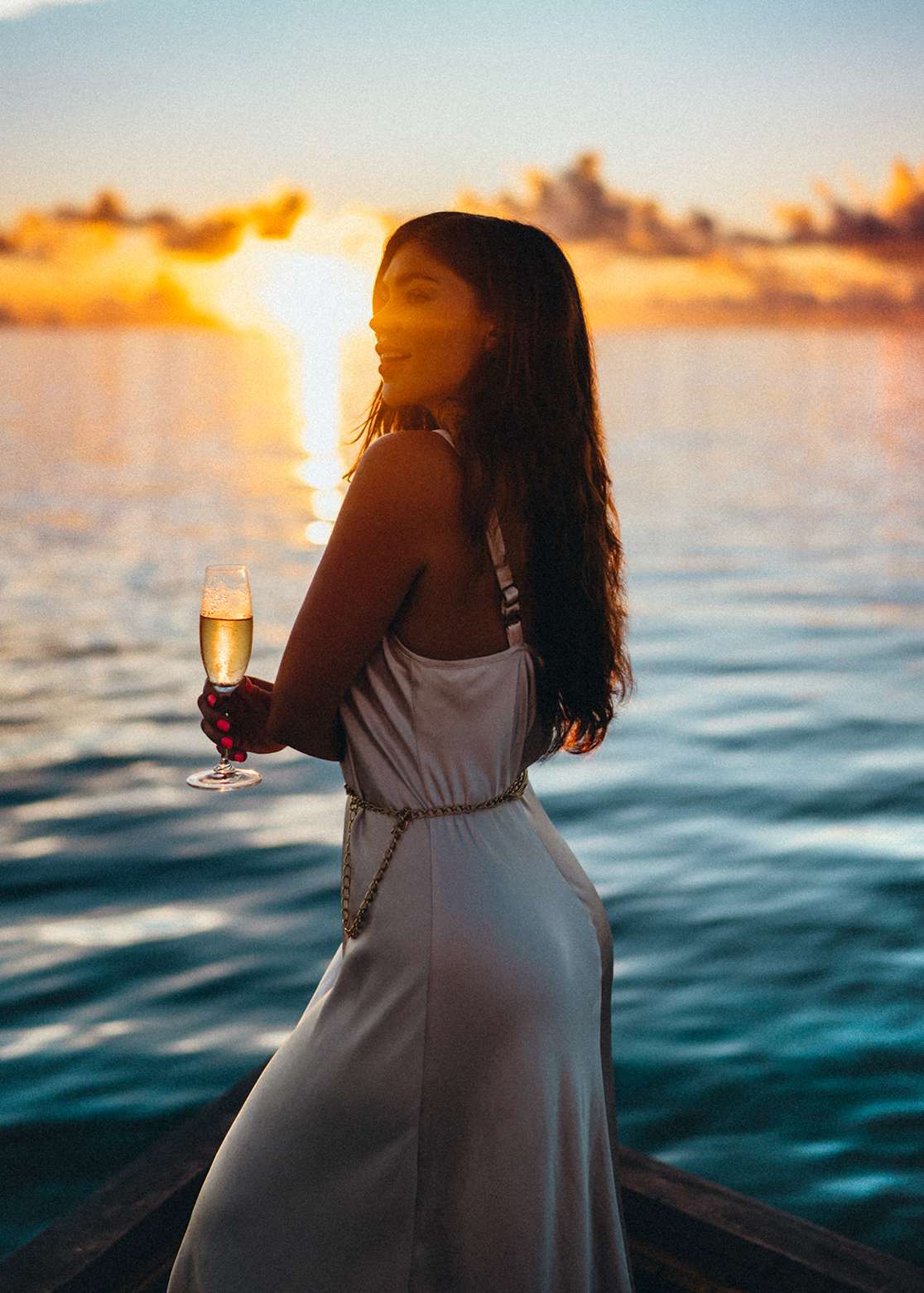 A gold chain belt for swim and to enhance a shift dress.
16. Minimalist Hair Pin Set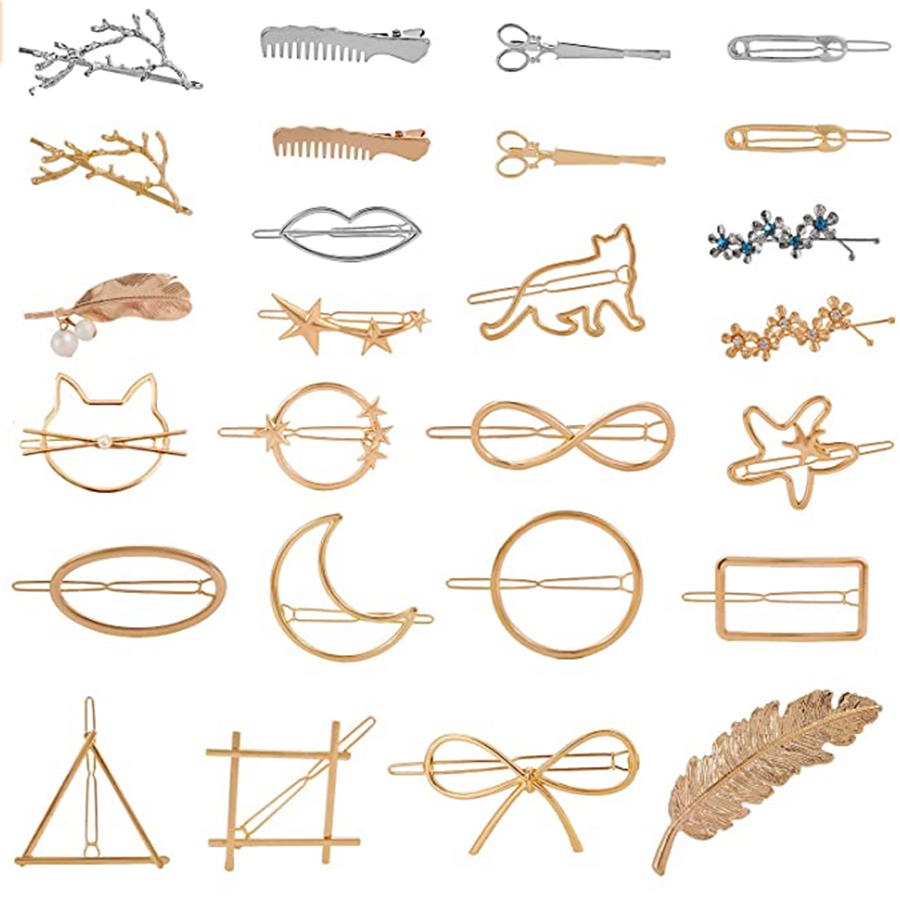 If you're using bobby pins to keep your hair up, why not make them CUTE? This complete set of 26 hair pins has everything from stars and mons to geometric shapes to cats and nature elements - and overwhelmingly stellar reviews. Check out the amazon page for more ideas of how to wear these!
17. 14K Gold Plated Minimal Rings Set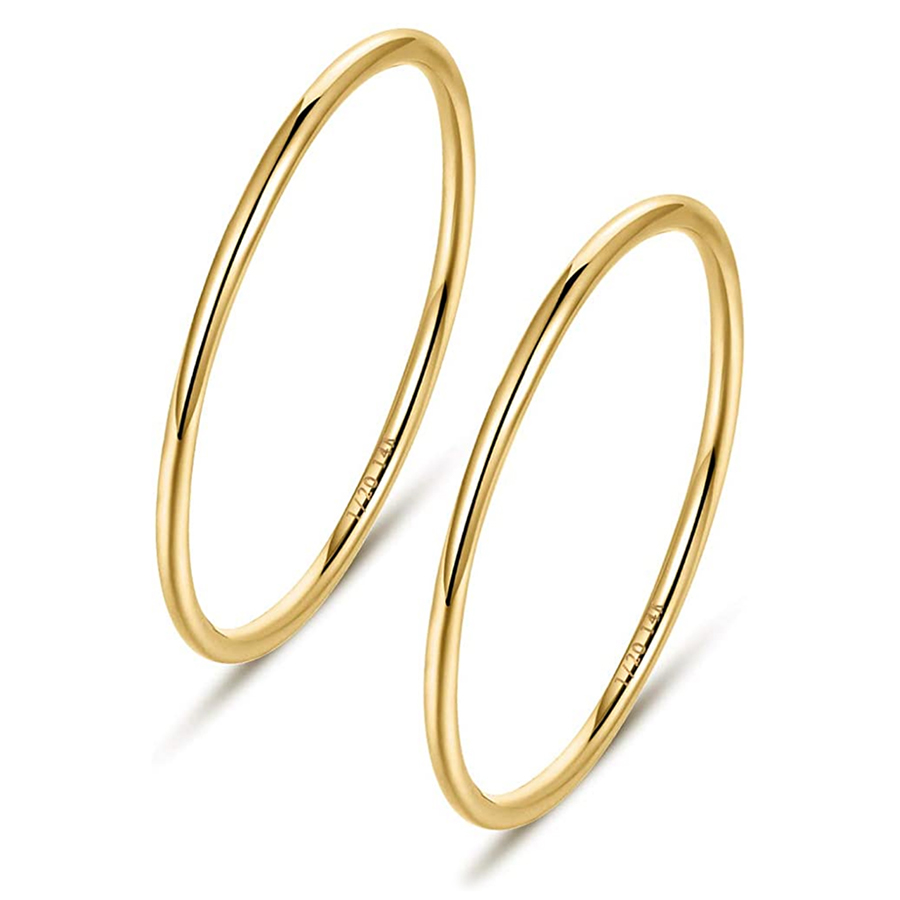 I had been looking for minimal gold rings to wear for the longest time, bust most pairs I found were just so expensive - then I stumbled across these and I've been hooked. I love the look of lots of rings, but every since I got engaged, costume rings never seem to balance properly with my engagement ring, so I've been stacking finer rings instead.
These rings are actually not just gold plated like most of the rest of the jewelry I've listed here, but gold filled. Gold fill contained about 100 times as much real gold as gold plating, resulting in higher quality much more long-lasting gold. (I wear lots of gold plated jewelry, but all of the jewelry that I make myself is gold-filled. A set of two goes for $15 and a set of three goes for $19.
Remember: If you're right handed, your engagement ring finger is your smallest finger besides your pinkies, so size up for a good fit for the rest of your fingers. My reference, my engagement ring is a size 6.5, but the rest of my rings are a 7 or 8. These rings are available all the way up to a size 10. If you're left handed, your left hand fingers will typically be slightly larger than the right, due to the additional muscle.
18. Silk Bandana Print Square Scarves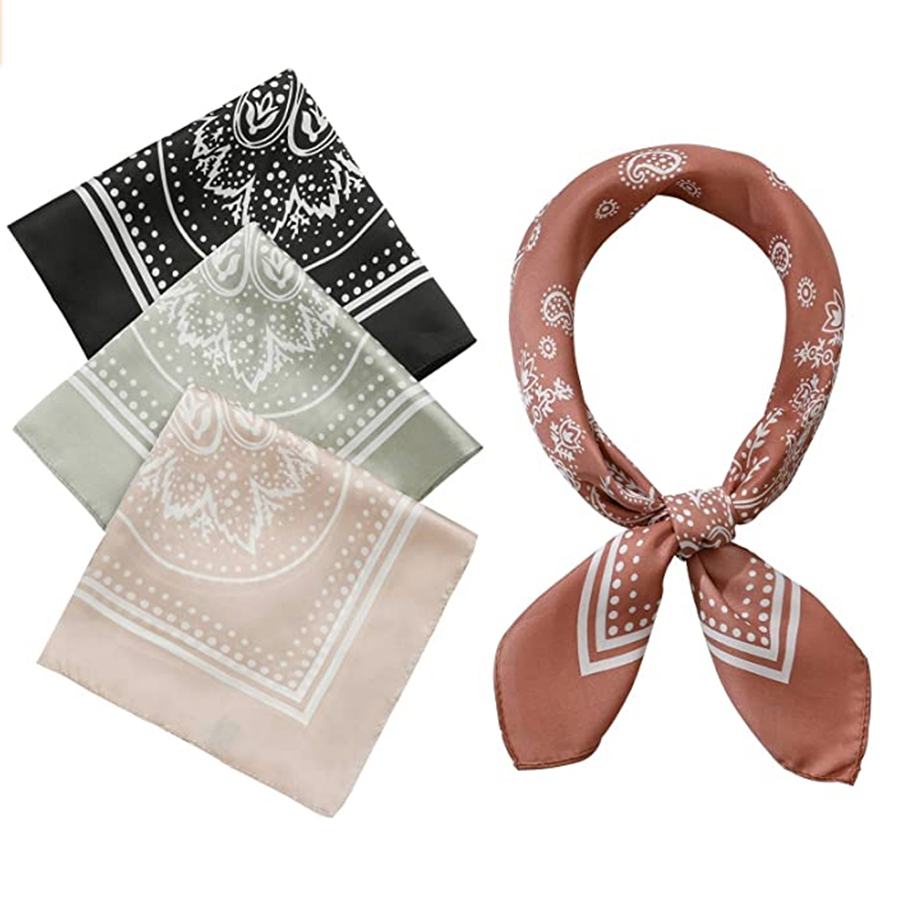 Going on a summer road trip? I LOVE wearing bandanas whenever I am out on the road, and before our most recent trip through Utah and Wyoming, I picked up this set of silk-style scarves in a bandana print and wore them almost every day as a change from my usual red banana. These work equally well as a neckerchief, a headscarf, or a bag tie one. (See me in these exact scarves here and here and here)
The entire set runs only $16 - and also comes in a summery mustard and coral color set.
19. Customizable 14k Gold Chain Necklaces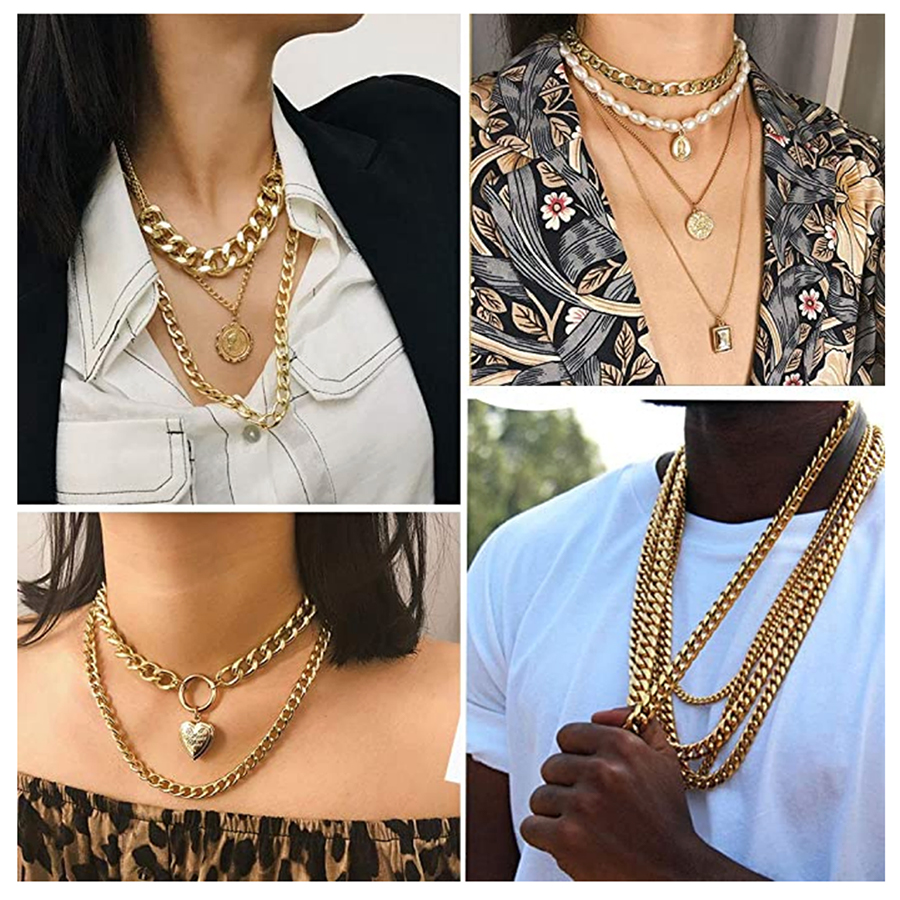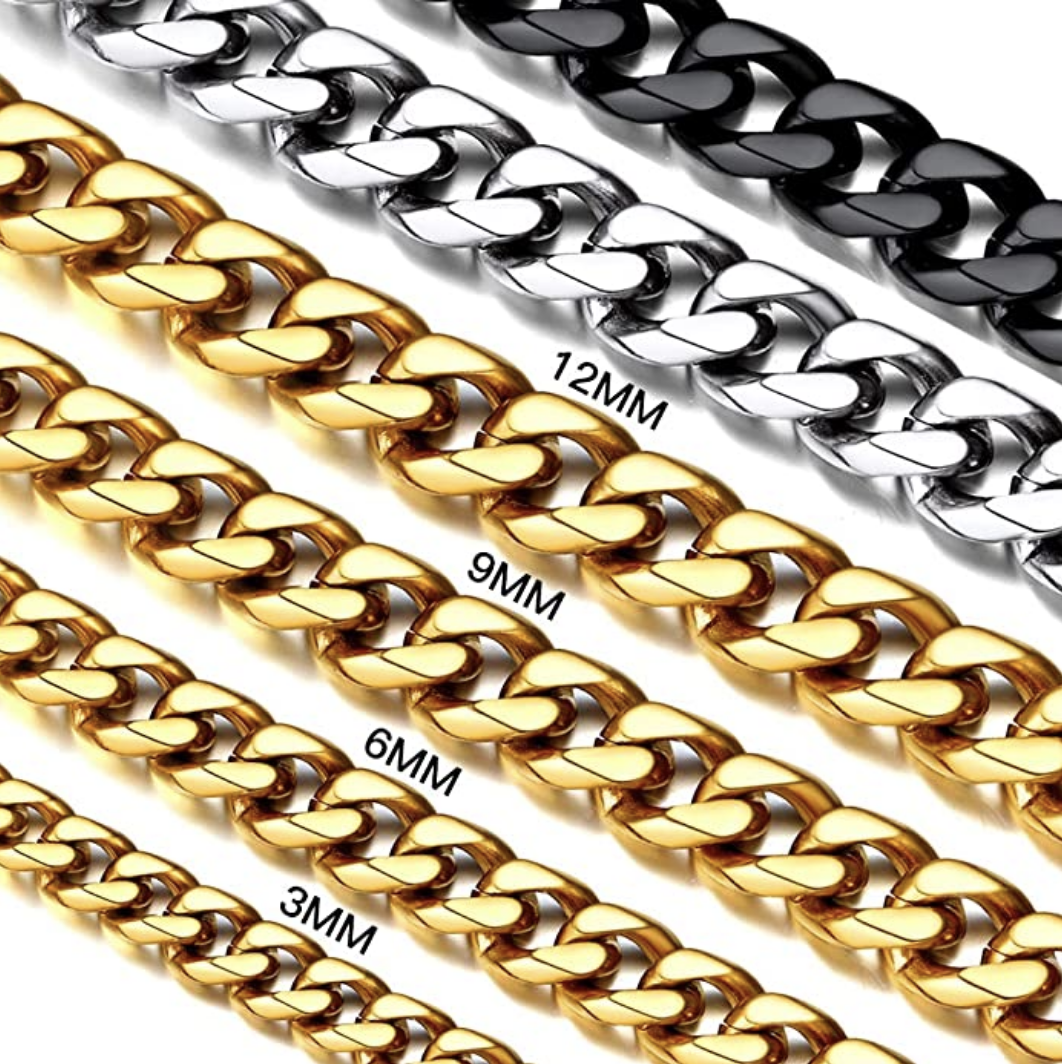 These photos don't quite do these chains justice - they are a fantastic cuban chain necklace that you can order in the exact width and length and works for you. From a delicate 3mm width, to a more standard 6mm (this is the size I have), all the way to a massive 12mm - all in customizable lengths from 14 inches to 30 inches.
I wore this gold chain all through our trip to the Maldives, and in the water, and it's still holding up very strong. Such an amazing affordable option compared to many other chains I've tried!
20. Vintage Camera Iphone Case with Strap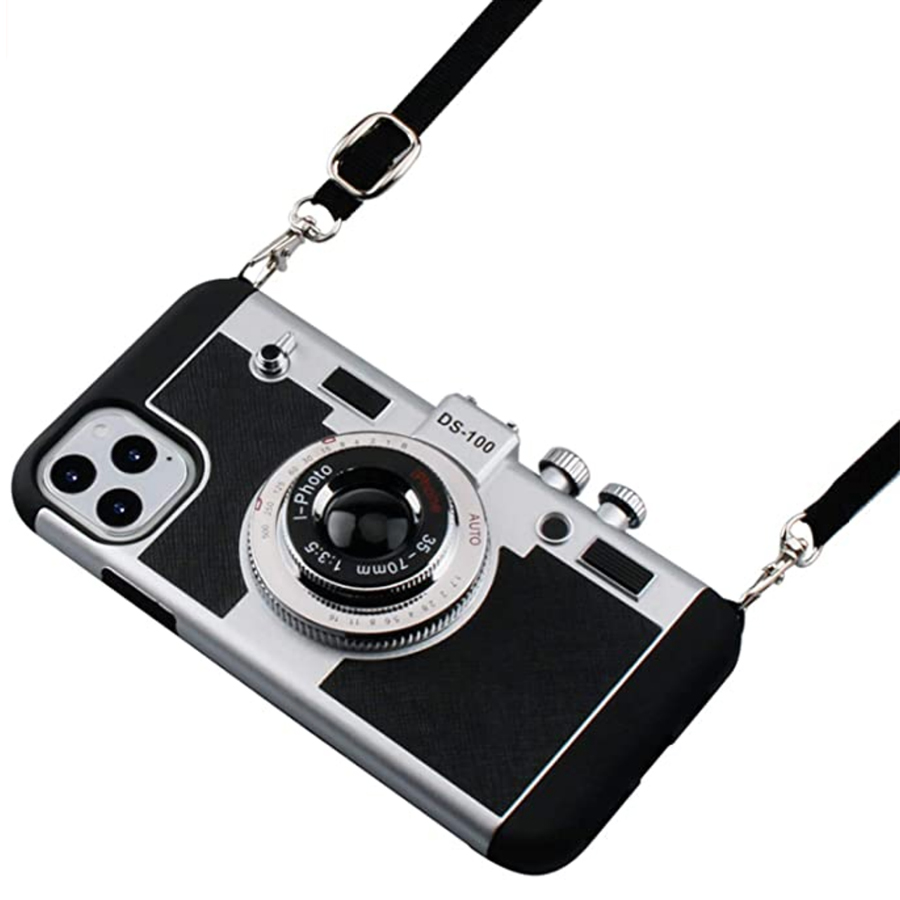 This iphone case blew up with Emily in Paris, but I am still obsessed with this and constantly receive compliments whenever I'm wearing it. Since my phone is constantly always in my hand and never in my bag, I love the strap, and the vintage camera style looks so good in person for the $13.
Pro Tip: Paint the silver parts with a little clear nail polish before you use it to make this one last longer. Since you're constantly touching your photo, it wears much faster than almost any other surface.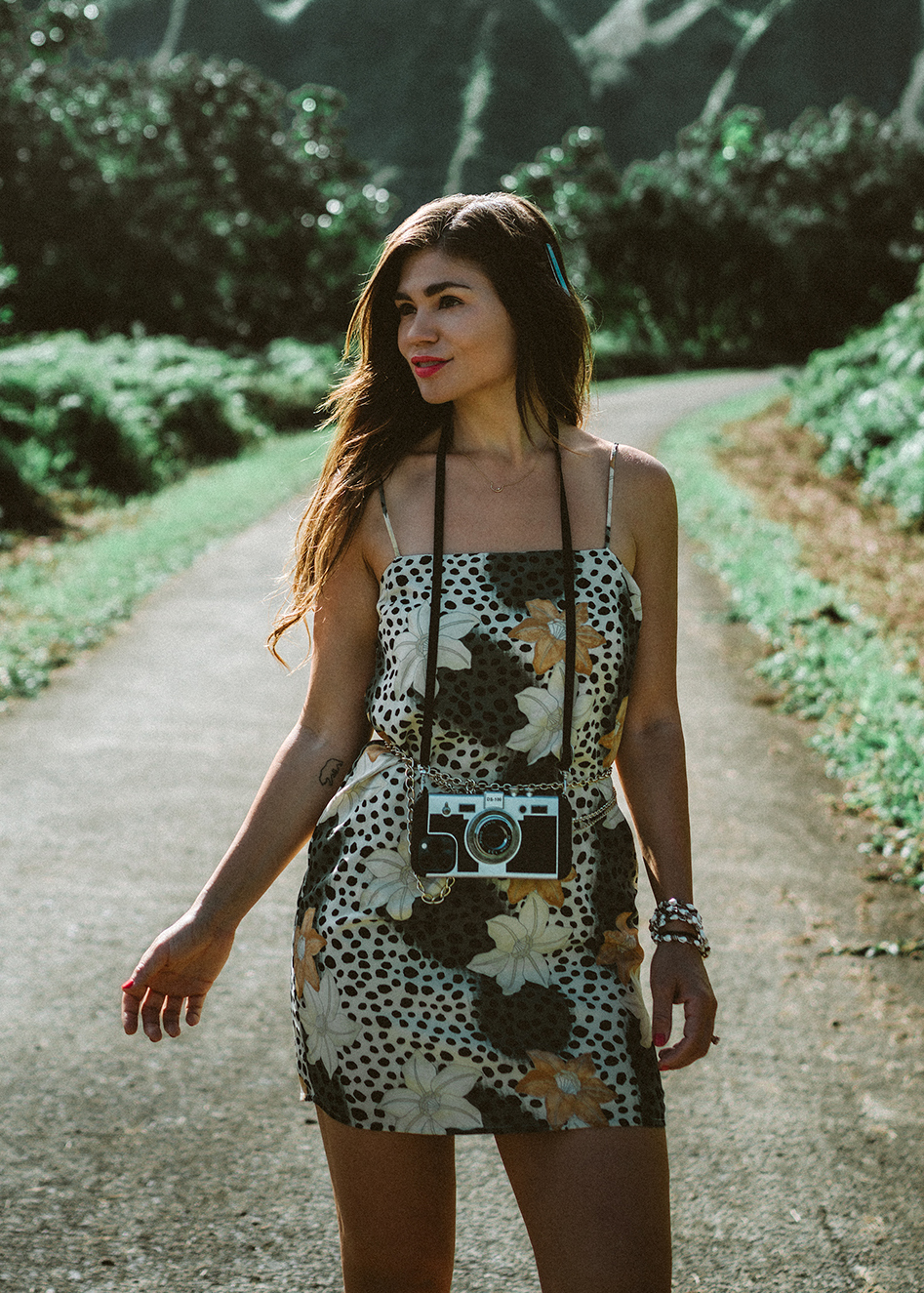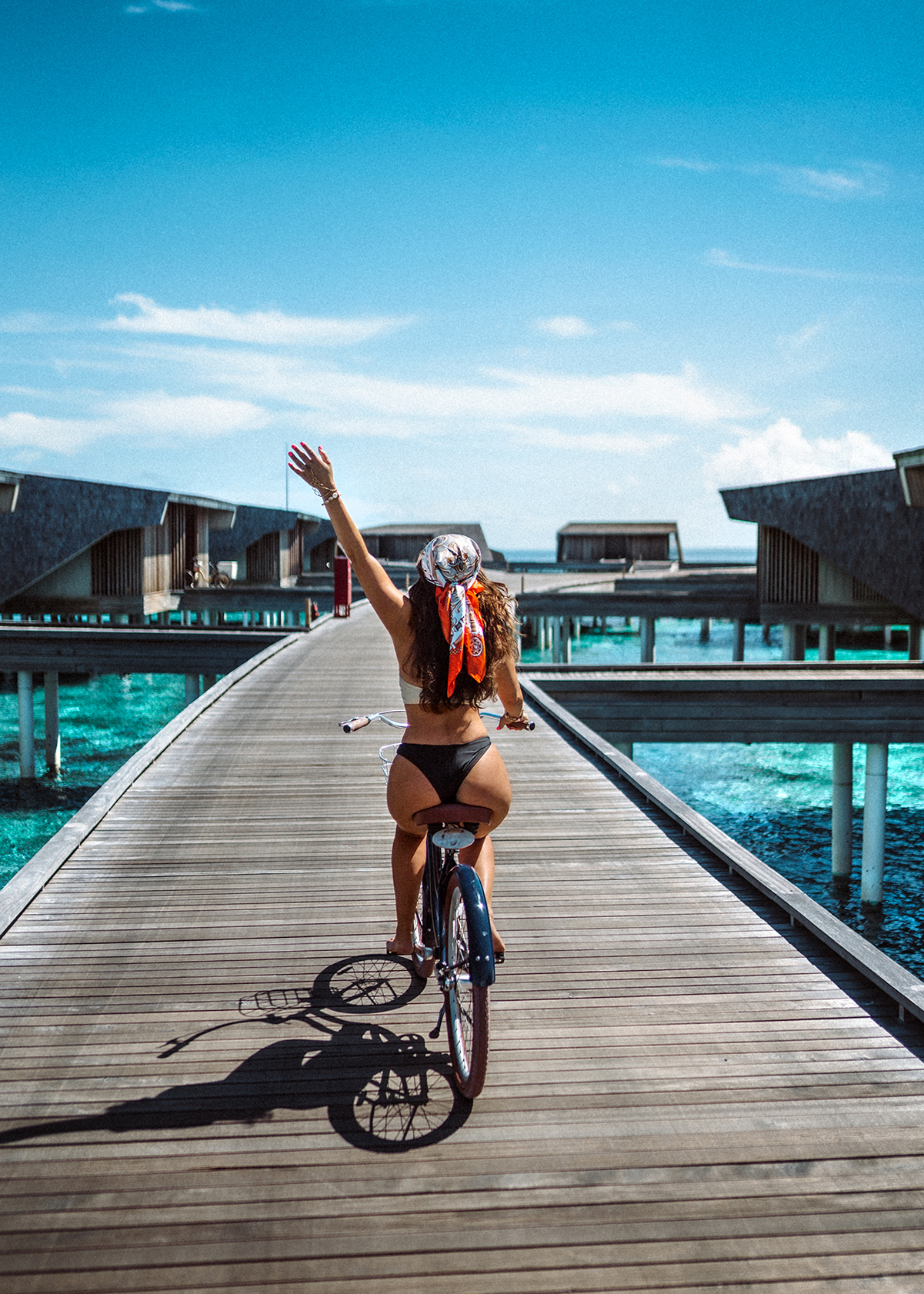 Pin it for Later: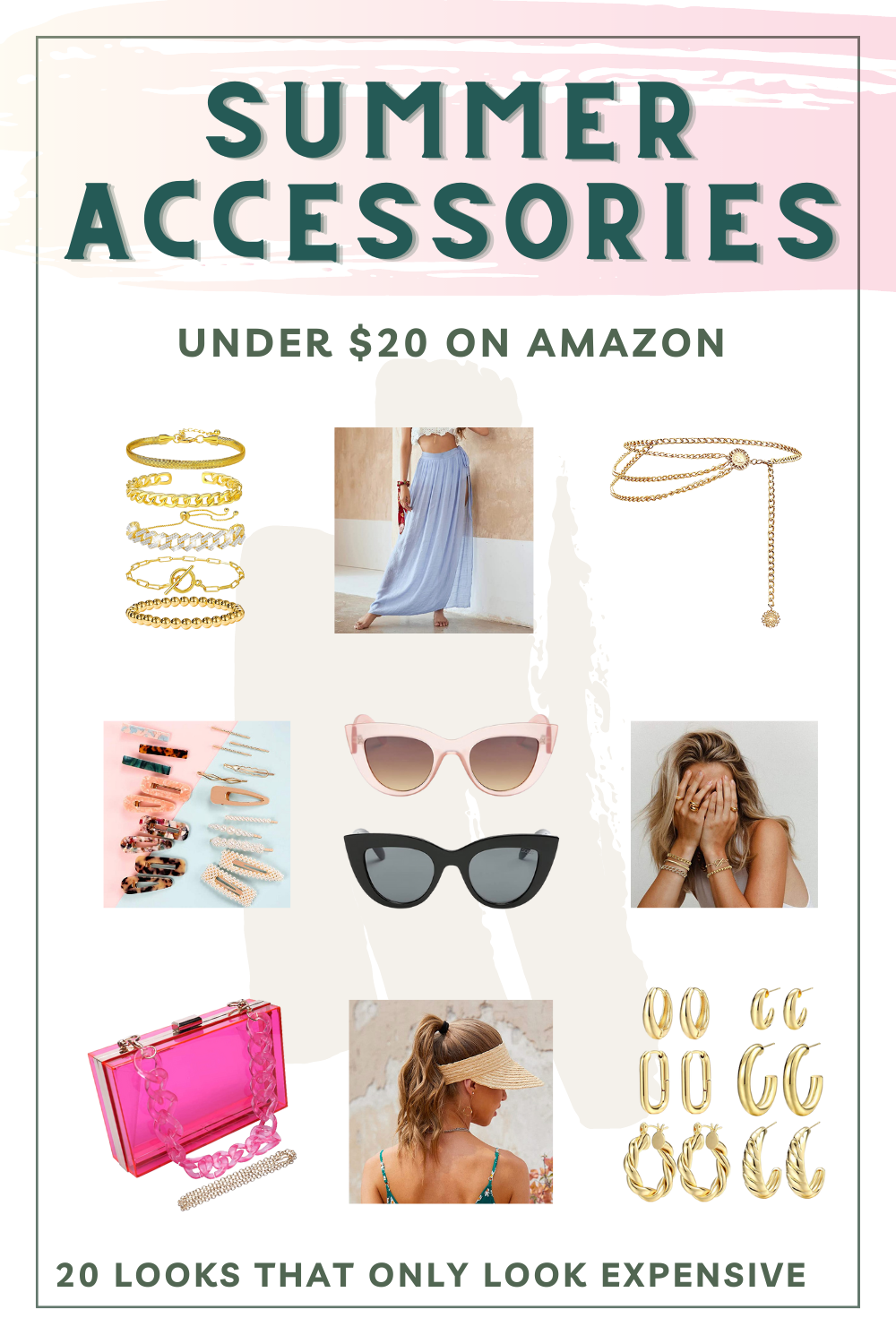 xx